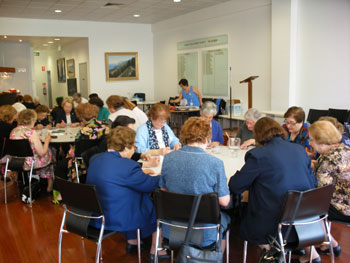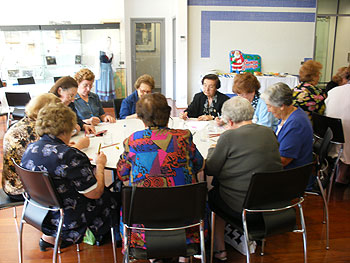 Now that the first generation Ithacans in Melbourne approach their 80s, Helen vlass reports that the younger generation are now also participating in the Club activities more, continuing the traditions the first Ithacans established in Melbourne so many years ago. With recent renovations, the Club is now also more accessible to all, including the elderly, who no longer need to navigate the stairwell to the second floor with the addition of an elevator which is roomy and gives a very smooth ride.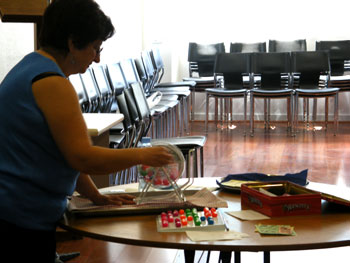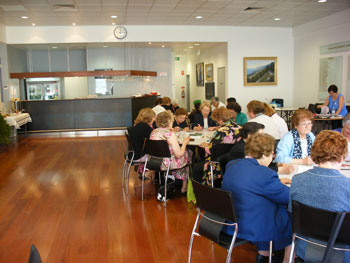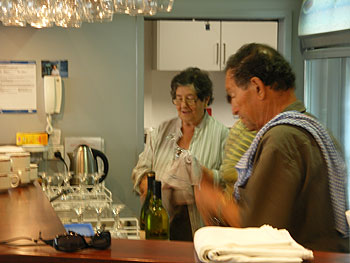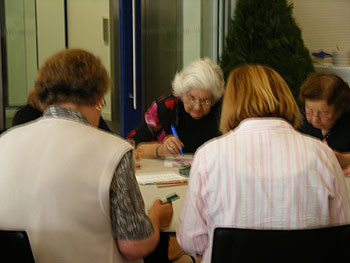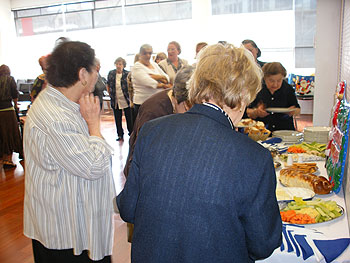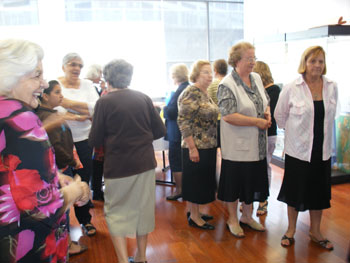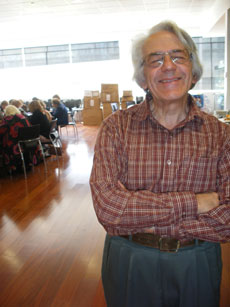 Above right - George Coutsouvelis, Historical President of the Club. When asked why so many Ithacan/Melbournians continue to support the Club even though their lives are undoubtedly more Australia than Greek, and although so many are born in Australia who have no physical attachment to the island or wish to live there, he summarizes that Ithaca is in the blood no matter where in the world you live, and because the passion for Ithaki runs so deep, he believes the Club keeps the connection alive.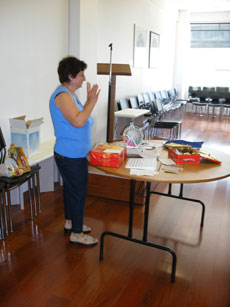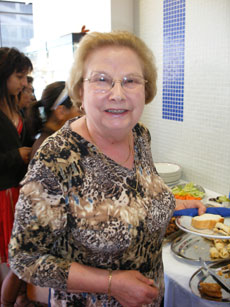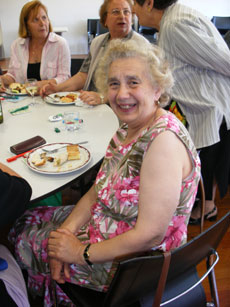 Above Left - Spyridoula Digaletou-Coutsouvelis (Loula), the Bingo Queen of the game, keeps everyone in line when the excitement gets too great. She is also on the IPS committee and is responsible for the Greek Editorial of Odysseus, the IPS publication. Loula has her roots in Ag. Saranta. Above Middle - Marika. Her brother Lazaros Vasilopoulos is a Stavros resident. He runs St. Elias Villa with his wife Anastasia. Above right - Maria Antippa who lives in Doncaster while her sister Vagelio lives in Patras and niece Poppy from Rementzo, lives in Stavros.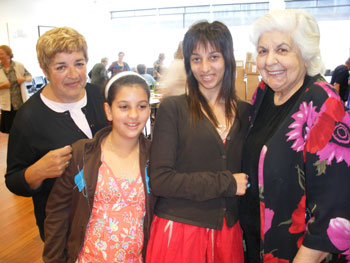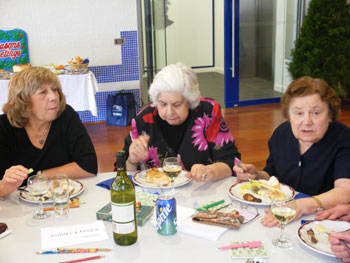 Above Left - Toni, Georgia, Nicoletta and Sia. One of Sias daughters, Kathy, lives in Platrithia with her husband Philipas. Sia encourages the younger generation in her family, to carry on the traditions their forefathers started when opening the Club. Above Right - Loula Politi and Sia.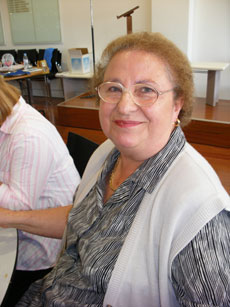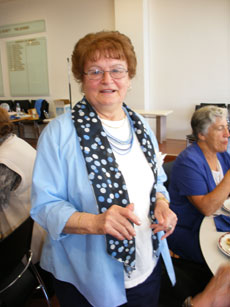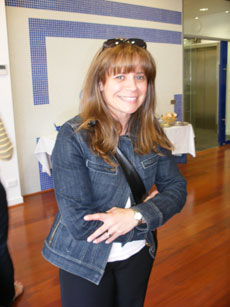 Above Left - Marina. She still has relatives who live in Kalivia and she's Aunt to the notorious Peter Deftereos, the 'once upon a time' big P of Petes Bar in Frikes. Above Middle - Irini. Above right - Maria Lourantos-Evangelou. Assistant secretary and Editorial for the Ithacan club. In her lifetime thus far, she has visited Ithaki 3 times - 1975, 1994 when she began to make her family tree, and 2000. Her roots stem from Vathy where her relatives enjoy some of the more popular names of the island such as Lourantos, Razos, Moraitis and Grivas. Maria immerses herself in all things Ithacan. Ithaki is her passion.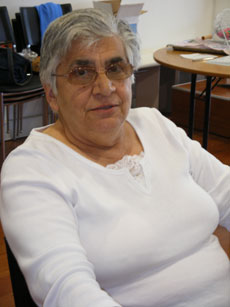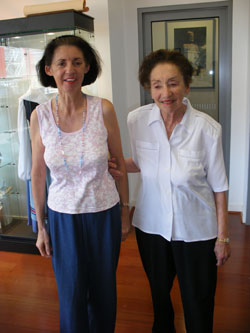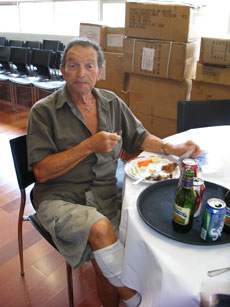 Above Left - Loula. Her relatives live in Ag. Sarantas. Niece Kiki has kikis mini market in Frikes. Above Middle - Effi and mother Rita. Rita Traholis was born in Australia, was married to a Greek, but has never had a wish to see Ithaca, yet she enjoys the company of Ithacans at the Club as well as the company of her friends who have no association to Ithaki. Her roots stem from Kolieri and the Anagnostatos clan. Ritas father was 18 when he immigrated to Australia. Above right - Billy. His mother Artmenisia from Lahos, one of the most visited local entries, lives in Doncaster. He was in the business of fruit and vegetables, as were many Ithacans who immigrated to Australia.