What a great day for a Community BBQ. Burnt Thursday had souvlaki grilling over hot coals from one end of the island to the other with the aroma spreading around the villages to get everyone out and about to enjoy the day. In Stavros, the Primary school community organized a big grill-up at the Community center which turned out to be a great success in raising funds for the school. The dedicated mums, some of which took front line in the grill-up (below left - Eleni, Dina, Maria and Eugenia), by serving and tidying up as needed, put on their smiles and their aprons to help make the afternoon a great success. A really nice way to spend the afternoon. The weather was great too!! and it's still February.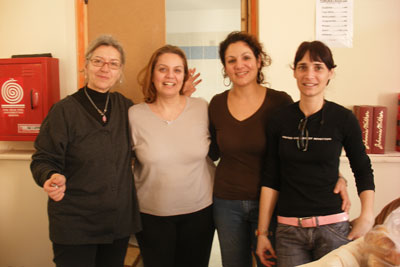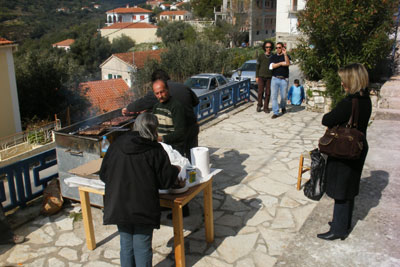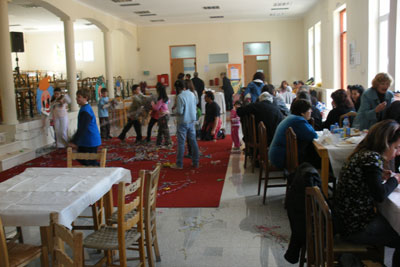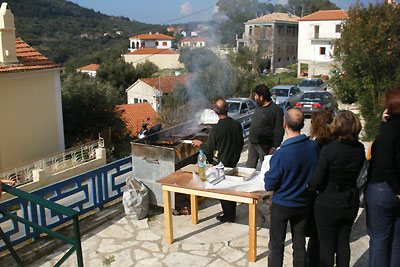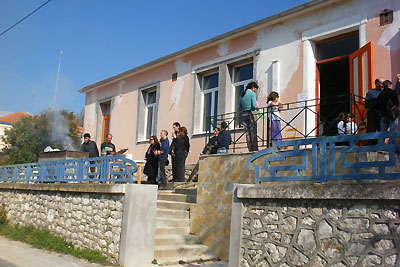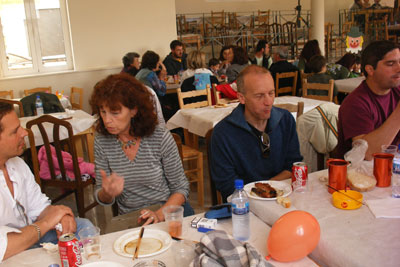 Above Left - The line to the souvlaki became longer and longer. Above Right - Rien (grillman at Rementzo) takes a bite of Illias grilling mastery. Below Left - Nektarios and Poppy from Rementzo Restaurant and Tasia and Lazaros from St. Elias villa spend a family afternoon. Below right - The Sobola family enjoy Burnt Thursday with their friends.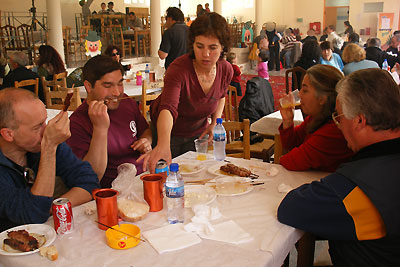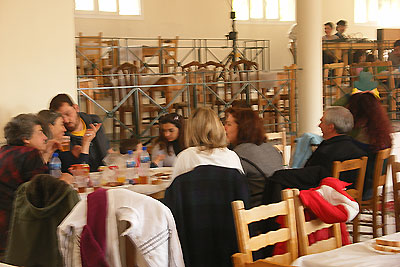 Below Left - Illias and Riggos have grilling duty. Below Right - Billy enjoys 1/2 litre of local wine on this public holiday.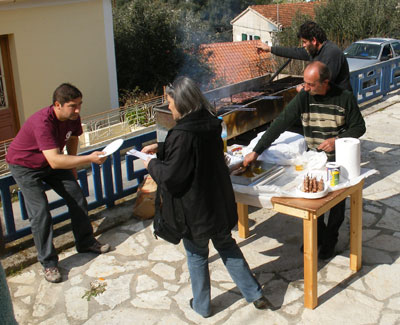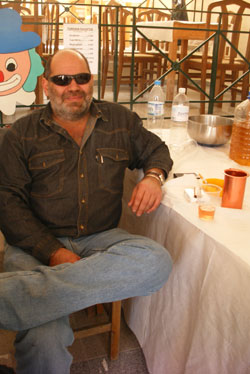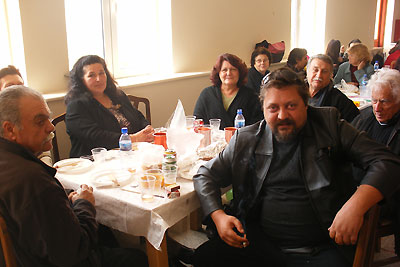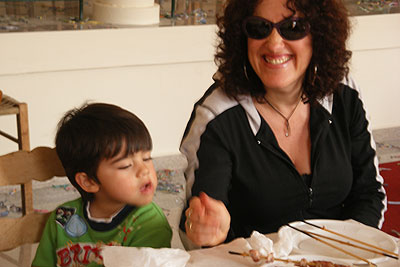 Above Left - Dorothea and Yianni from Yiannis Taverna enjoy Burnt Thursday with son Gerry and friends. Below Left - Kioni and Stavros collide with the girls with the mostest. Below Right - Giorgos, Jennie and twins from Spavento.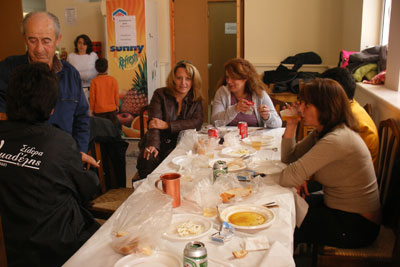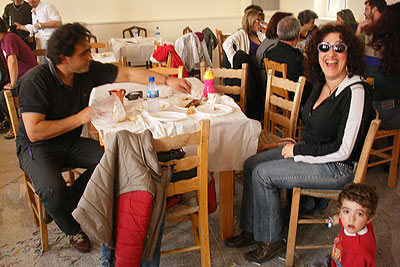 A really nice afternoon.