GOOD FRIDAY ... THE RESURRECTION ... EASTER SUNDAY
Good Friday in Kioni had major attendance this year. The village was brimming with people from all over Ithaki, Athens and Patras. Judas was set alight around 10pm and then the Epitaph was carried along in a procession from the church to the pier. After the ceremony, ithacans took off for bars and restaurants to dine and drink the night into dawn while Judas' ashes smouldered in a pile across from the church and fireworks and lightning began to light up the sky.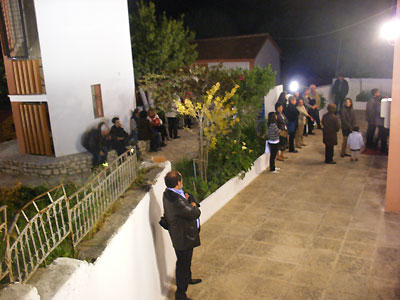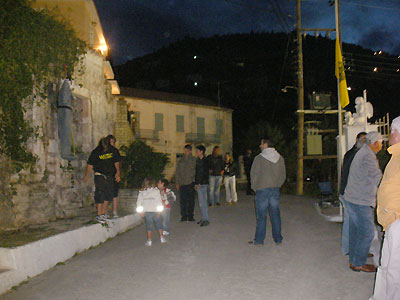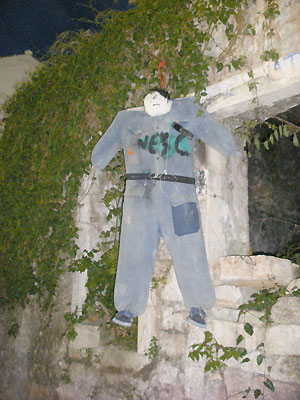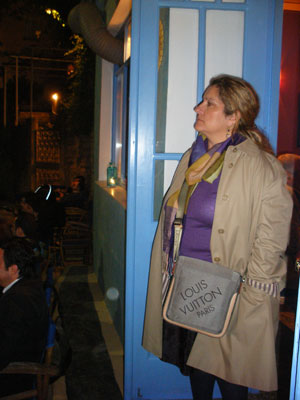 Above Left - After all these years, Judas is still paying for his sin. Below - The Kioni church was filled to the rafters inside, but even if it wasn't, the tradition to congregate around the church yard would have continued regardless.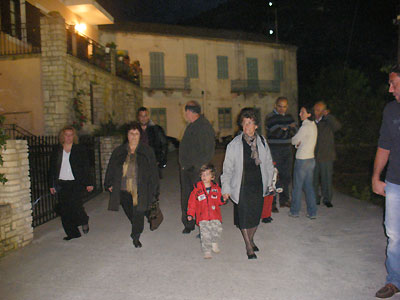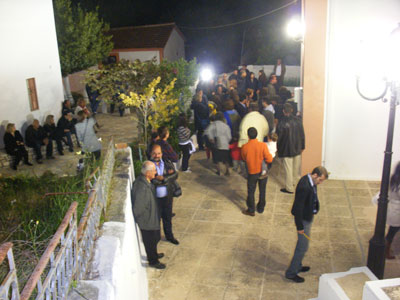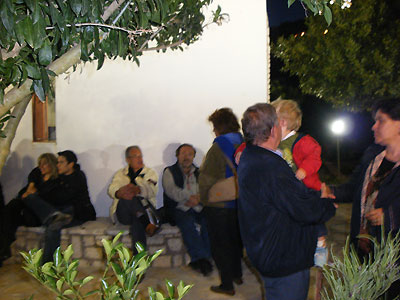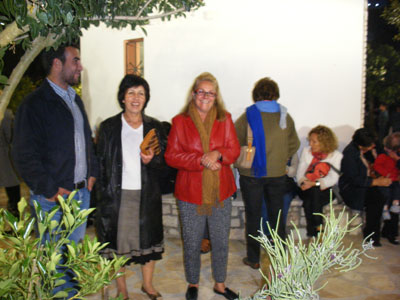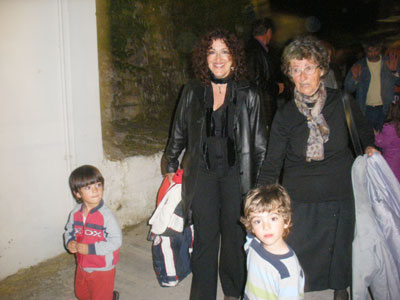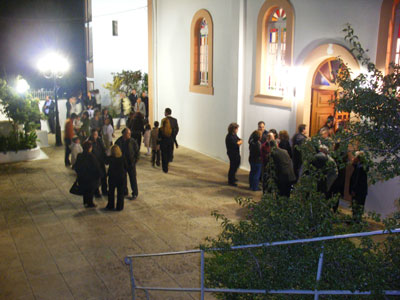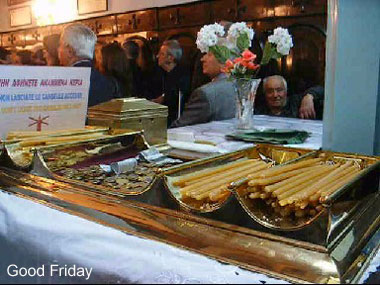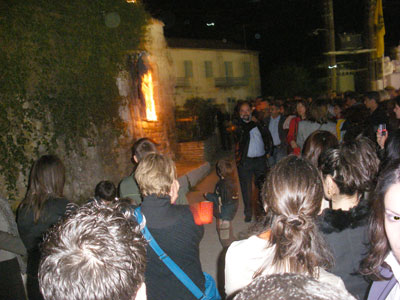 Below - While Judas burned, the Church leaders and chanters, followed by the community, proceeded to take the Epitaph through the bay street of Kioni to the Pier, where fireworks awaited the arrival before returning back to the church to conclude the church service for Good Friday.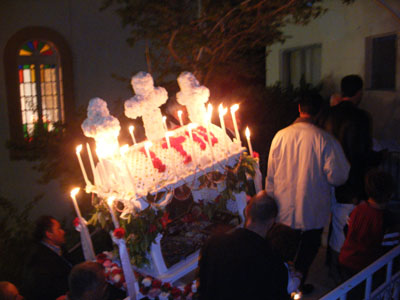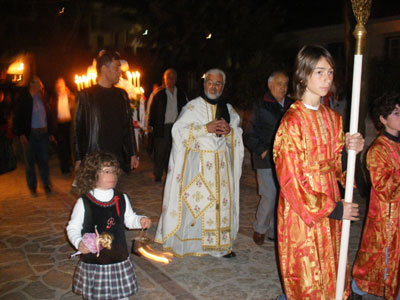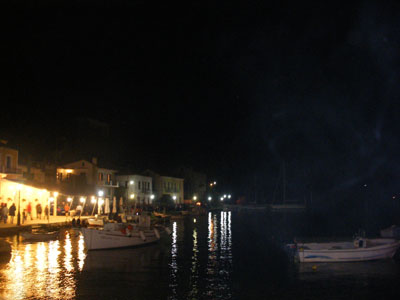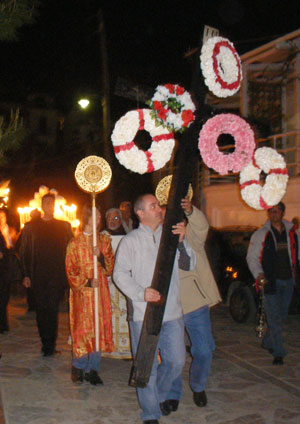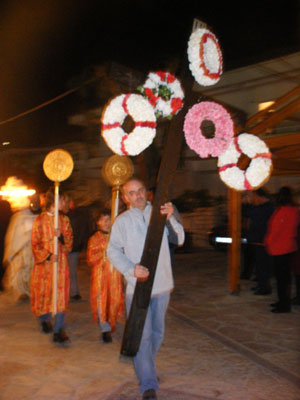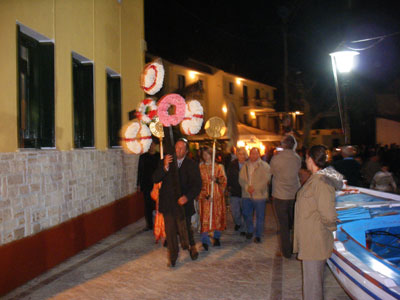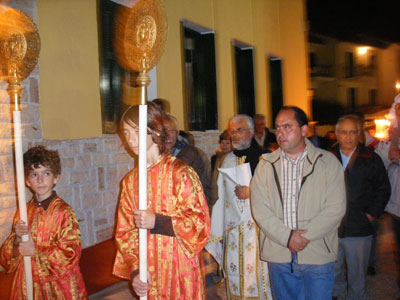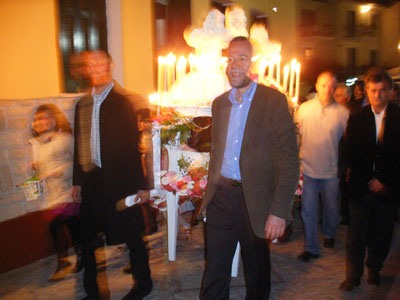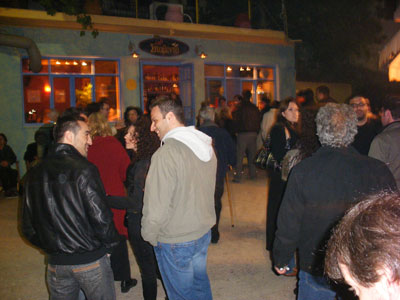 Below - Once the Epitaph procession was over, most drove off in their cars to other parts of Ithaki to dine, some stayed behind to conclude Good Friday at Spavento Bar, another tradition, and the devout returned to the church with Papa Babbis for the Good Friday Service conclusion.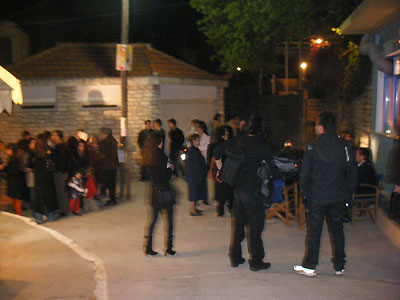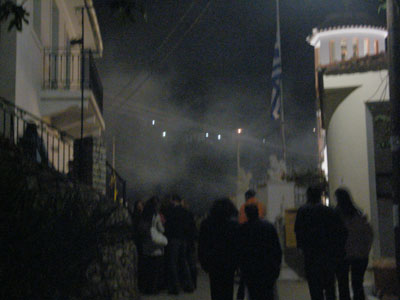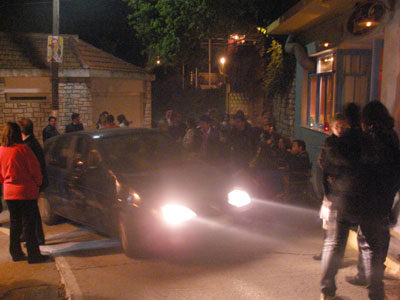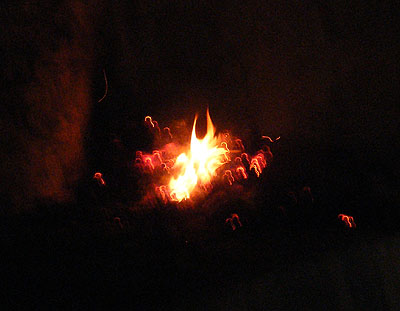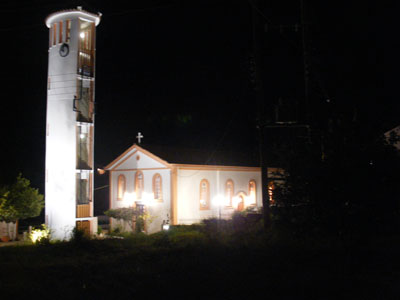 GOOD FRIDAY ... THE RESURRECTION... EASTER SUNDAY