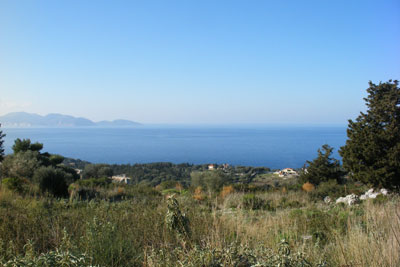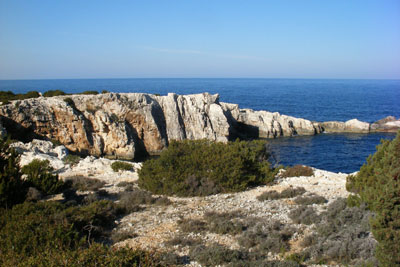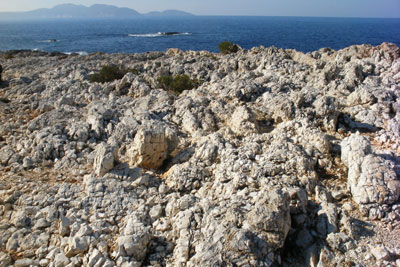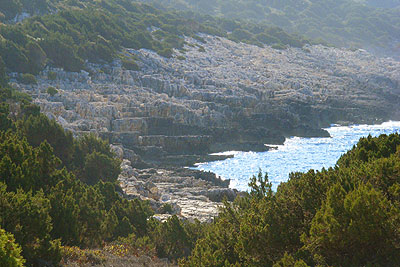 Below you can actually see the crack in the earth from earthquake activity. This crack ran the length of the area and echoed with the sea running beneath it.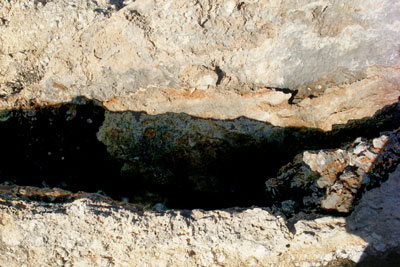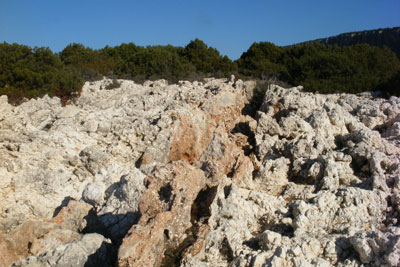 Along the coastline there are many caves tucked inside cliff faces.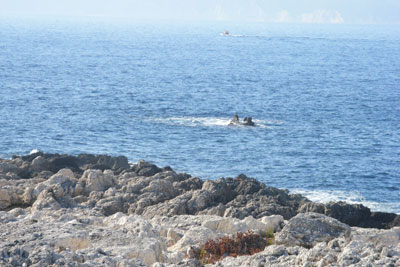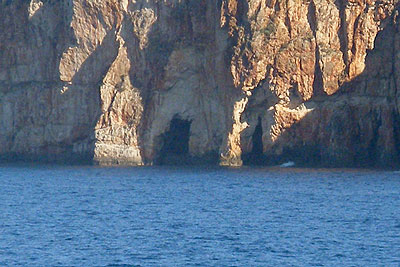 Above - Rubbish dumping on the beaches is worse than Ithaki in winter. There are bins every few meters and still people prefer to dump rather than bin. Below Right - Assos looks amazing from the main road above, but a little ordinary from the village level with not a soul around.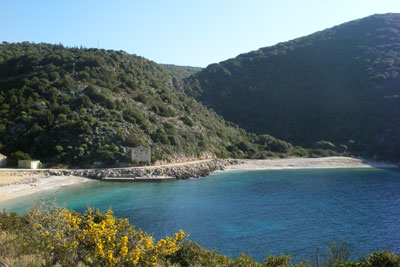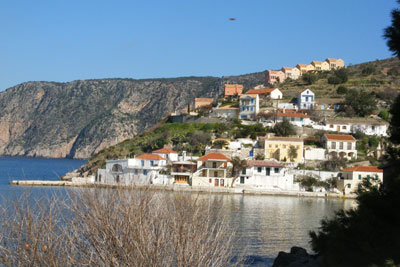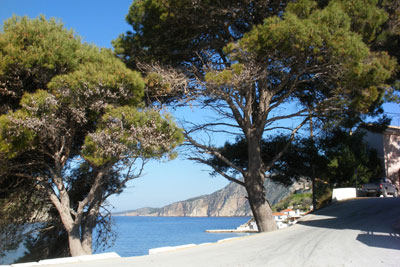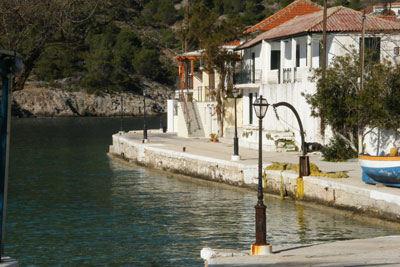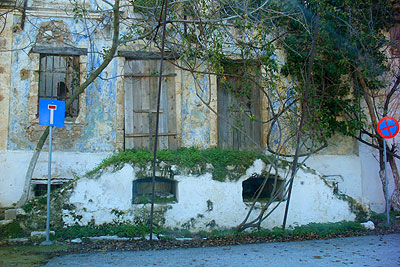 Below - It's no wonder that Myrtos beach has such a great reputation. It's aqua sea and almost white sand, embraced by such awesom cliffs is one of the most stunning locations in Cephalonia. To have such a wide expanse of beach to yourself is very pleasant indeed.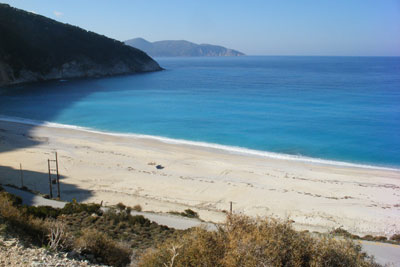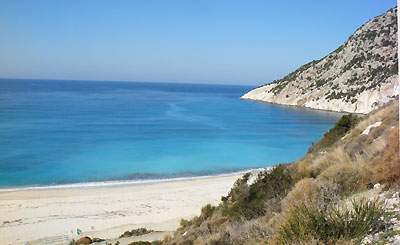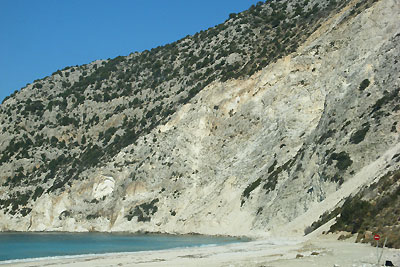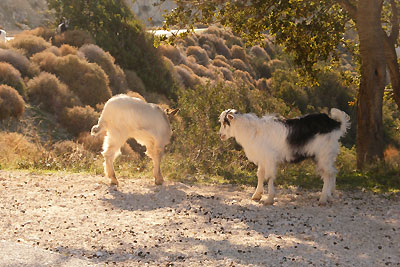 Cephalonians, as Ithacans, are very friendly, even the goats say hello (or was it 'bugger off') when you go by.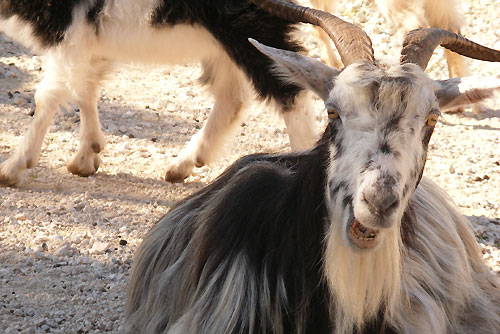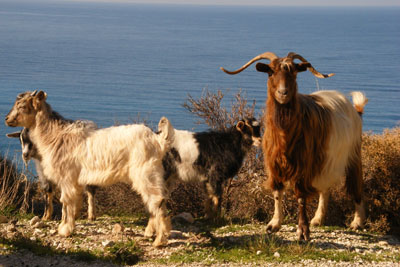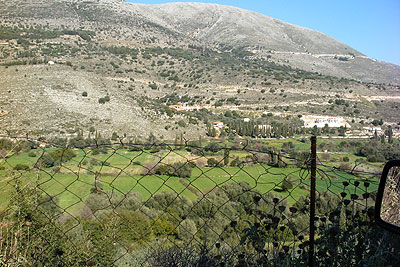 What is particularly wonderful about Cephalonia are the green and lush valleys. Scenery that can't be found on Ithaca. Picturesque, old villages, fallen into rubble from the '53 earthquakes are dotted all over the northern part of the island.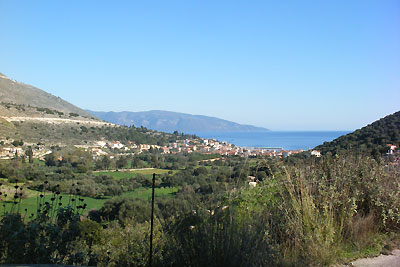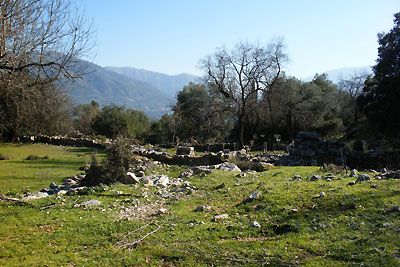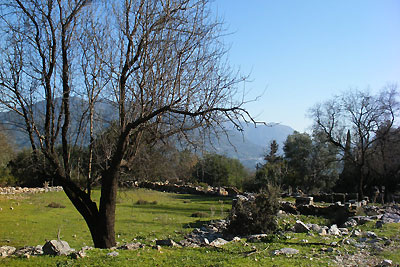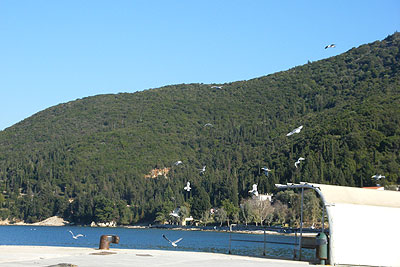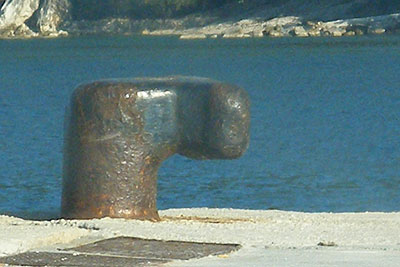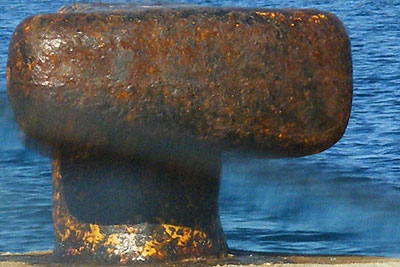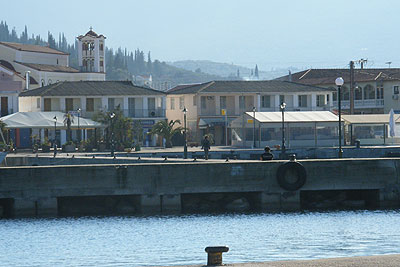 If it wasn't for 6am rising to catch the morning ferry to Cephalonia and then waiting for the ferry back to Piso aetos at 3.30pm, Ithacans would probably visit Cephalonia more often. Both Cephalonia and Ithaca would benefit from a less time consuming and more frequent means of getting across the Strait.