Over the past few years, Judi Levy from the Dexa area just outside Vathy, puts on an Easter BBQ for her friends, new and old. The location, Dendra Estate, makes a paradisiacal backdrop for some kidding around, good conversation and of course a big spread of food. ithacagreece.com was invited to come along to take some pics.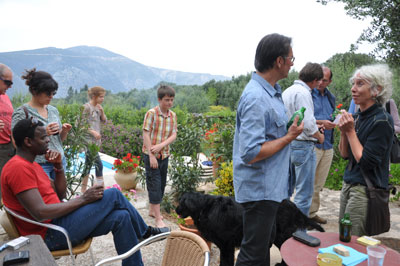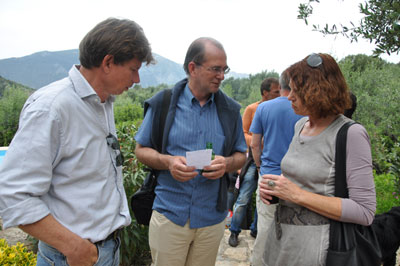 .

Guests were a melting pot of nationalities and personalities, from locals to visitors, writers, musicians, painters and technicians, the visiting Vet, Walking guides, Company Reps, mums, dads, babies and sundry from various corners of the world. The Netherlands, UK, Germany, Greece, Australia and France. Even pets had a place at Judi's home (Below right).
.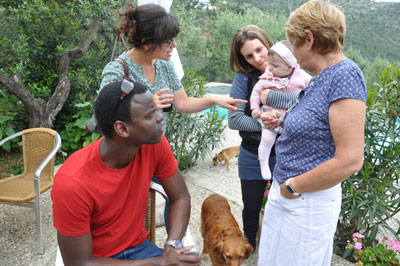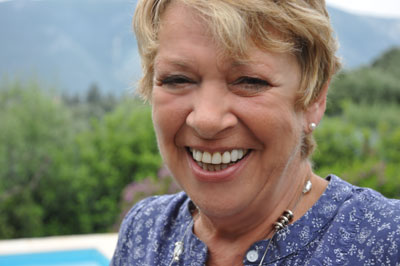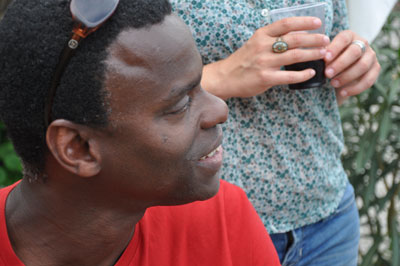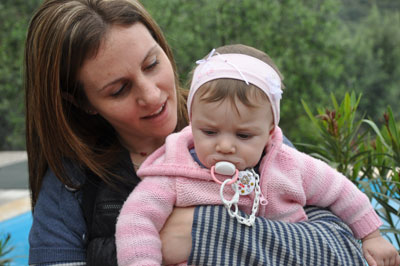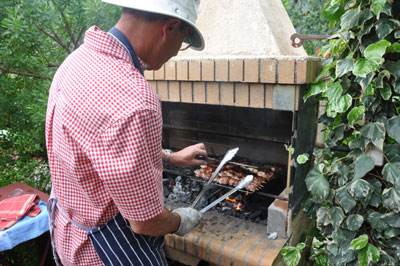 Nick (Above Right) Judi's husband, bbq'd his hat off while the table was spread with delicacies from the guests and Judi. At Dendra Estate and yes, it is for rent during the Season, there is always a corner to contemplate in. The garden is lush and lovingly cared for by Judi.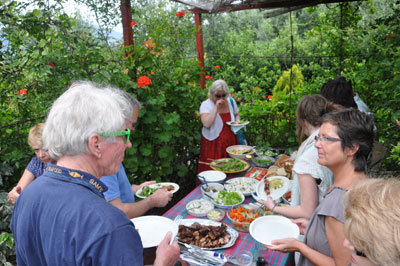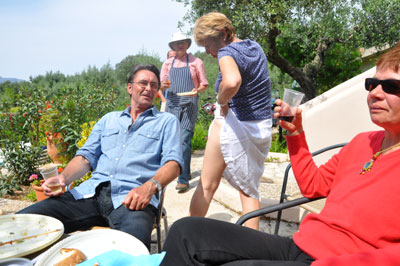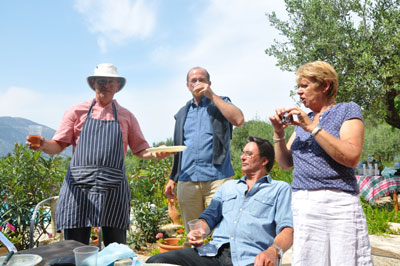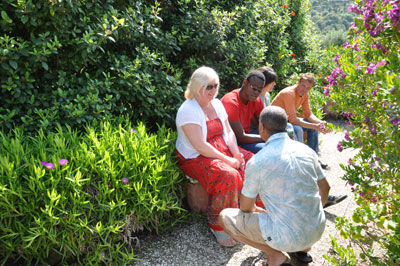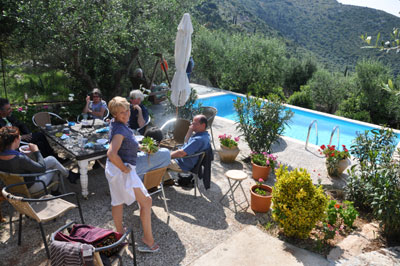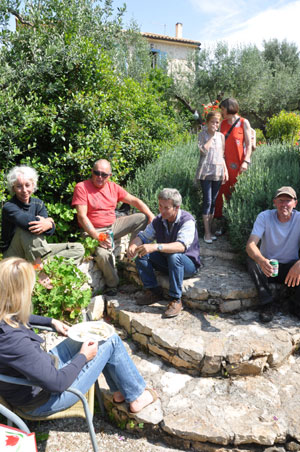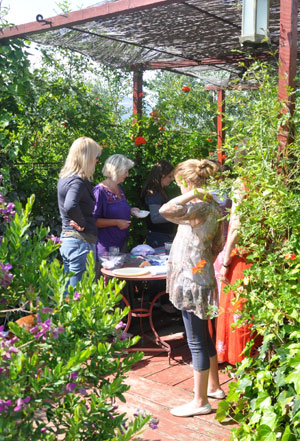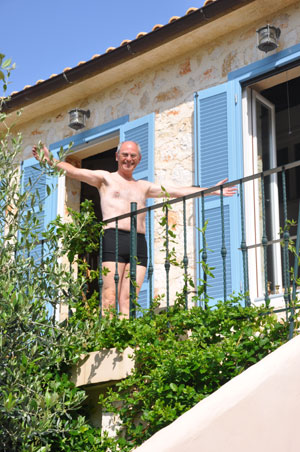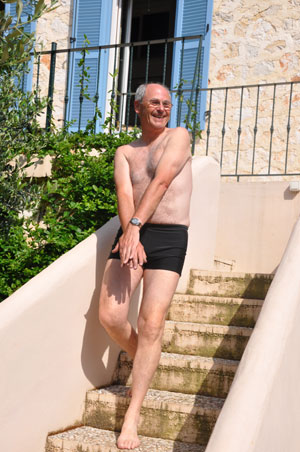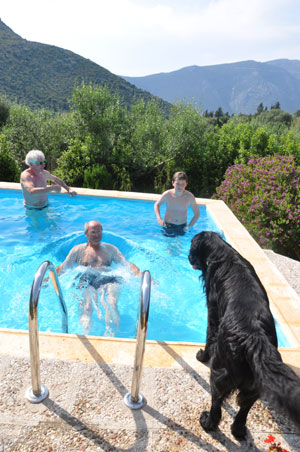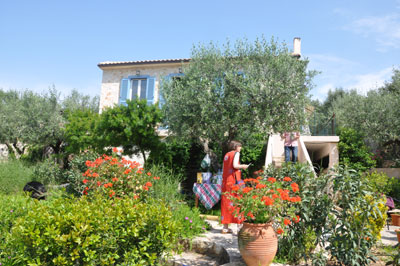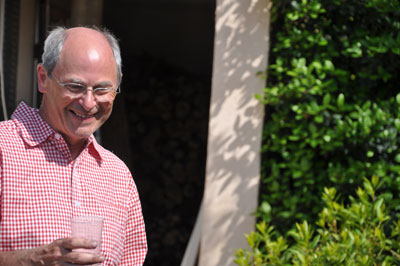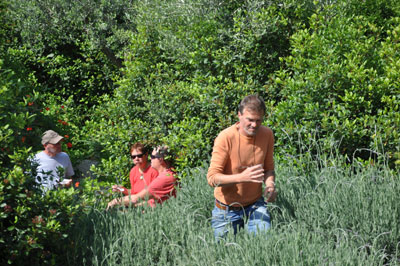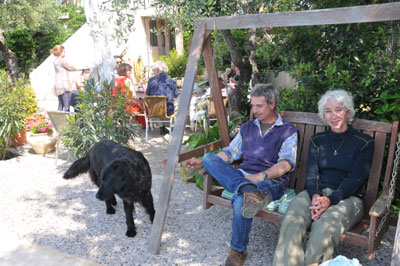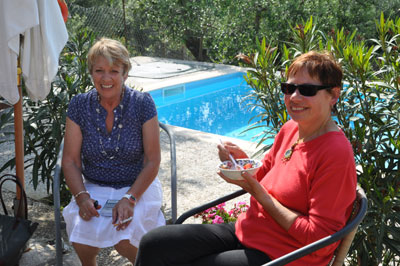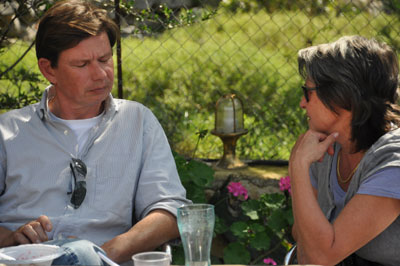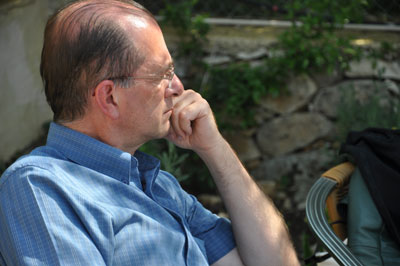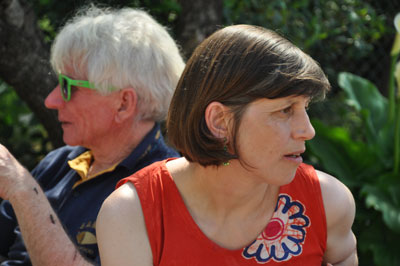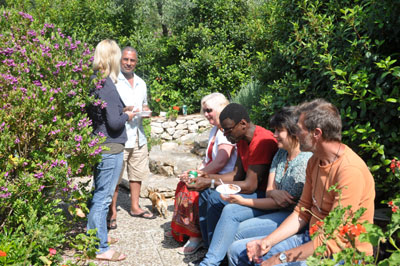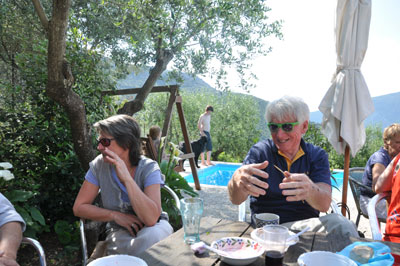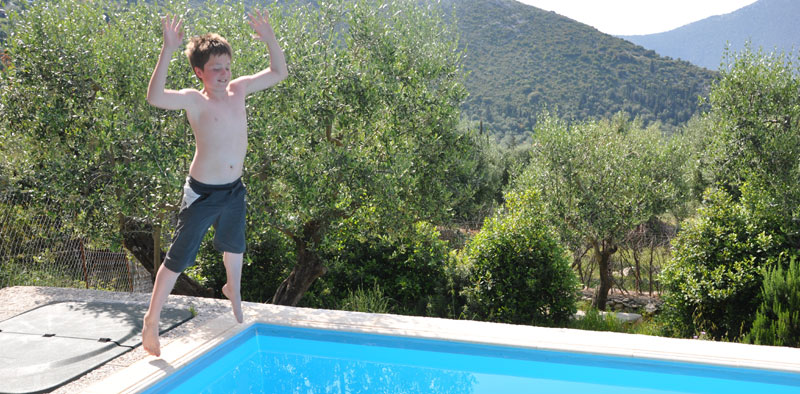 .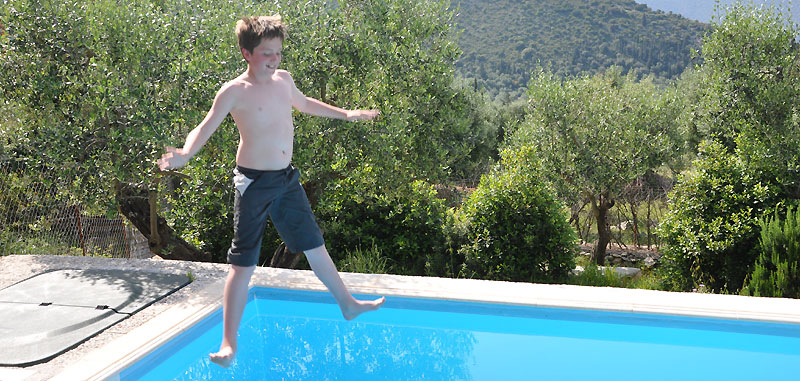 .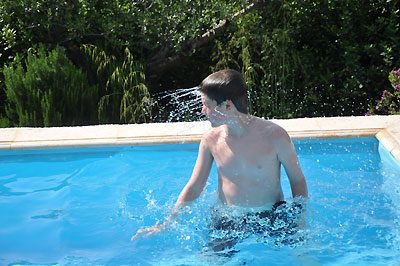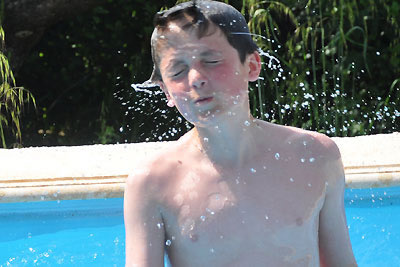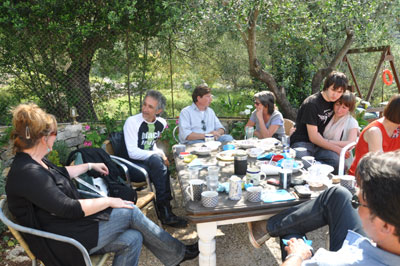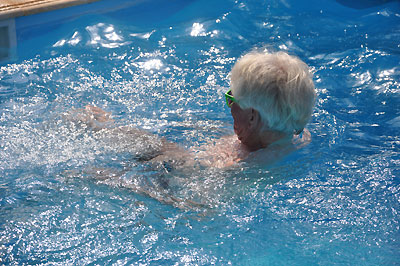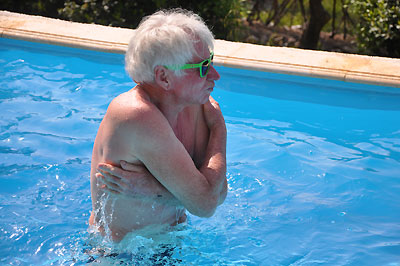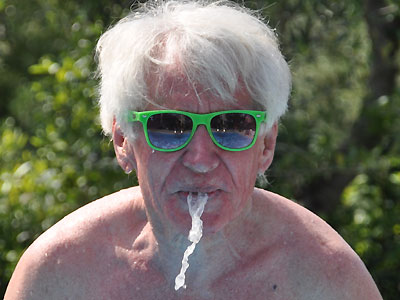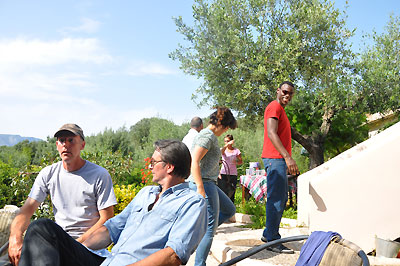 A sincere thank you to Judi Levy for inviting ithacagreece.com to her annual BBQ at Dendra Estate overlooking Dexa, in the south of Ithaca. It was a great afternoon.