Ag. Nikolas Festival - What a great day, not only weather-wise, but everything about it. You just can't go by good company, great local food and of course, local wine. Kioni locals know how to put on a great festival and so they should, they've been doing it for centuries and know just what to do to make a religious and otherwise, festival a success. The location is idyllic. Ag. Nikolas church is set on the shore of Mavrona Bay, a little hutch below Raxi just outside Kioni, where fishing boats bob in the blue, still waters and pines and olive trees make up the coastal scenery.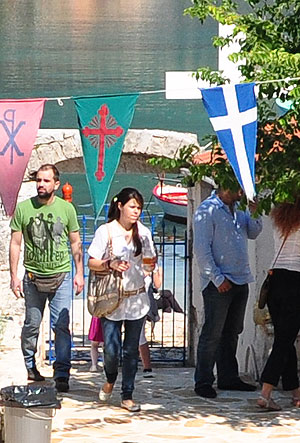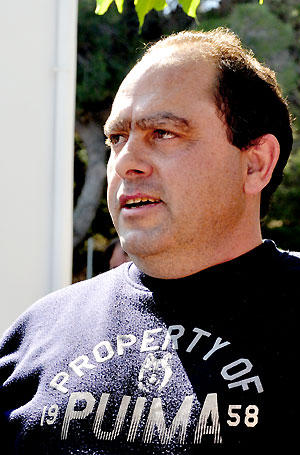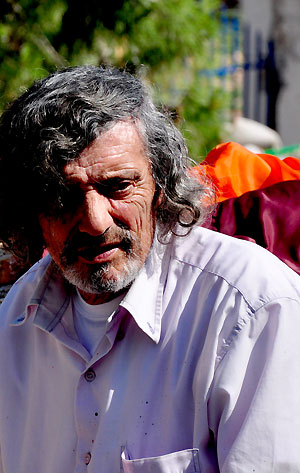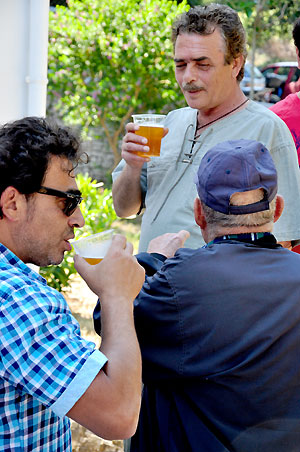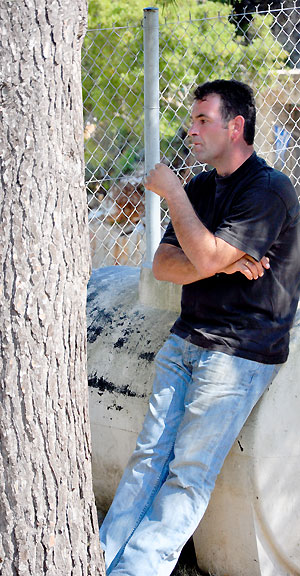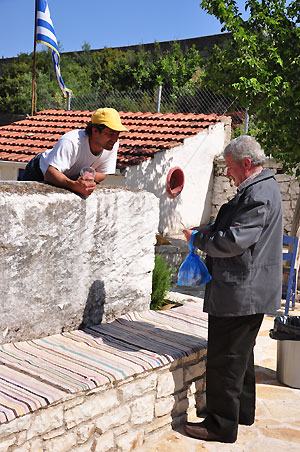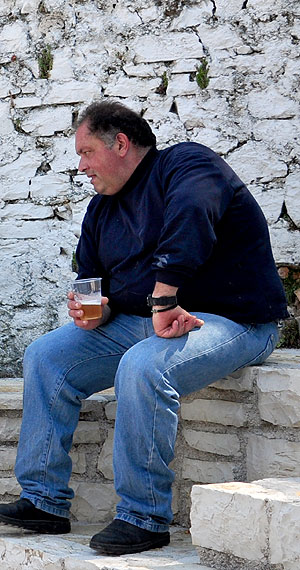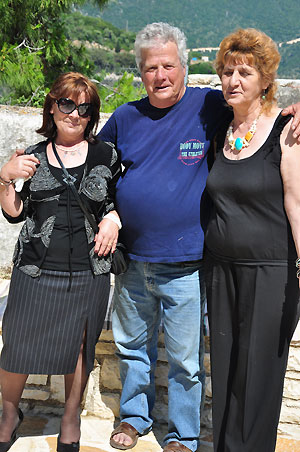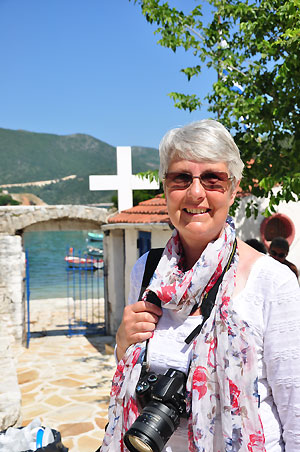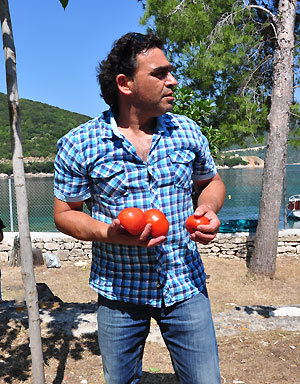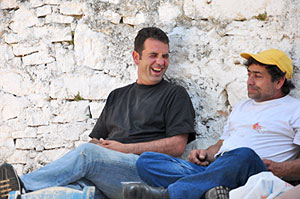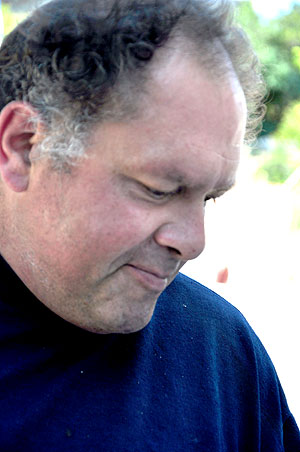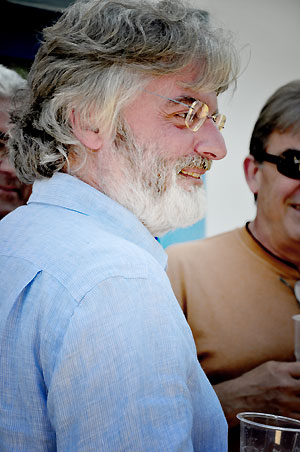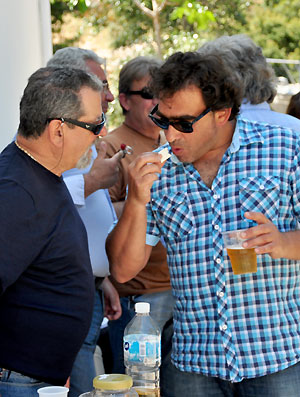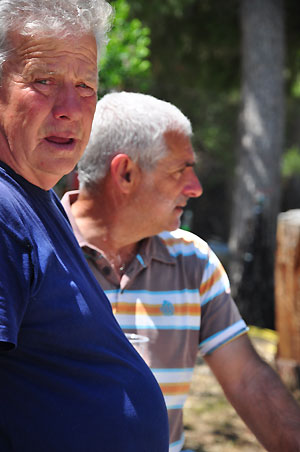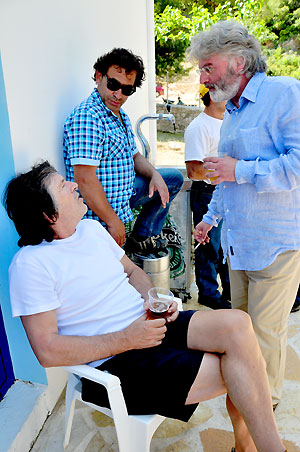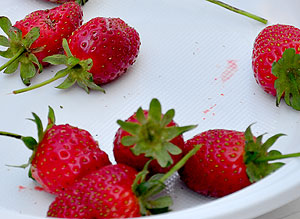 Above - Fresh strawberries picked from the garden. If you were ever in doubt that fruit and veggies are tasteless thanks to early harvest, insecticides, genetic engineering etc, you only need to have one of these strawberries to understand what we're actually missing out on. Delicious!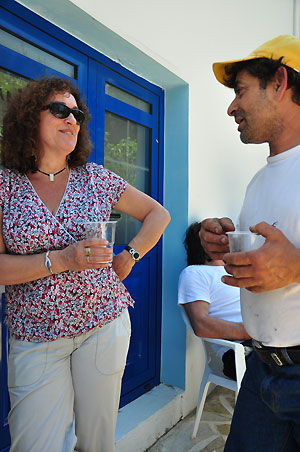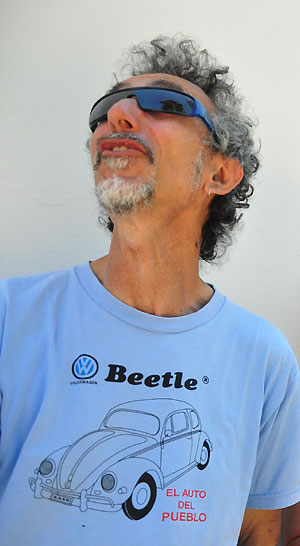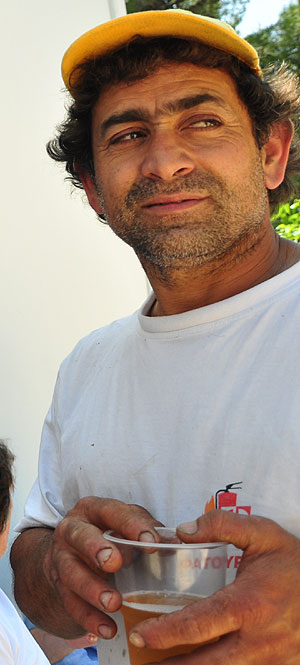 A. Nikolas Festival is a Kioni|Raxi Festival in honour of Ag. Nikolas church, which is set among white-washed stone walls with a deep blue sky and blue sea as a backdrop. Although this festival is primarily for Kioni|Raxi locals, everyone from anywhere on the island is welcome.
I arrived at 10.45am and was too late for the spit roast. If you want to enjoy a portion of one of the many lambs cooked up on this festival day, you have to be early. If you are late, don't despair, the Kioni hosts are only a short movement away from fetching more food and wine whenever the need arises.
Hronia Polla