And the winner is...
I was really expecting to see a hustle and bustle this election Sunday, but people came out in dribs and drabs, the day, not resembling anything different to any other day. The disillusionment showed in this alone, as Greeks are traditionally passionate about their politics as they are about their religion and tradition, but today was not even a blip in the Ithaki timeline. At 10pm, the Ithaki locals who did vote, gave their early votes to SYRIZA, a young, left of center party, which promises to keep the governing party on the right path for the people. Traditionally, the top 2 parties always got the majority of the votes on Ithaki, but this year, the change has been made.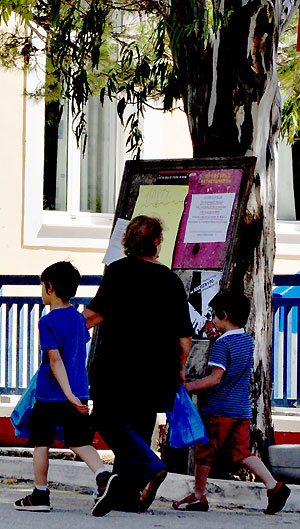 Last elections, I was loudly expelled from the voting booths, so this year I kept an obedient distance from the interiors and concerntrated on the exteriors.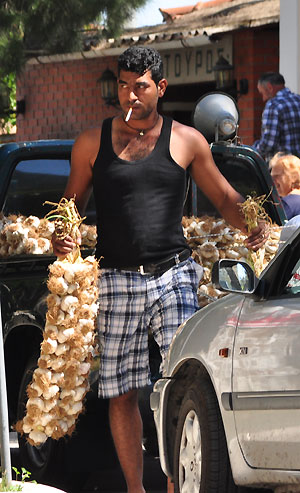 I don't think garlic is going to do too much now that the demons have already shown themselves.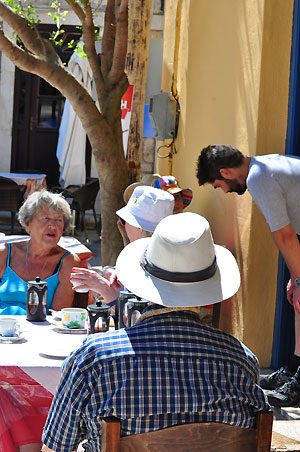 Visitors to the island had little idea that this day was going to decide the future of Greece's journey into the next few years of crisis.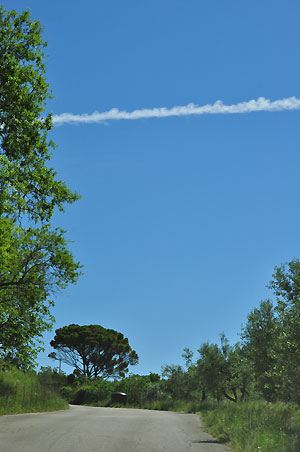 Above - Chemtrails wait for no one, not even the results of the Greek elections.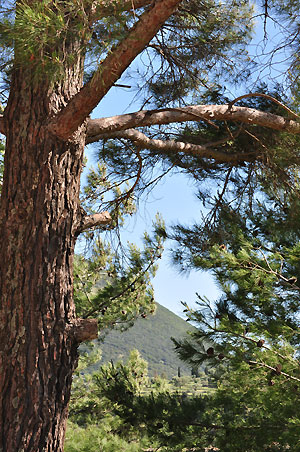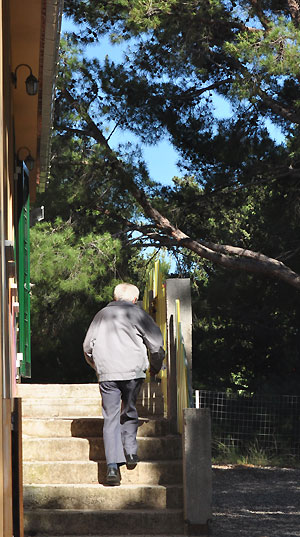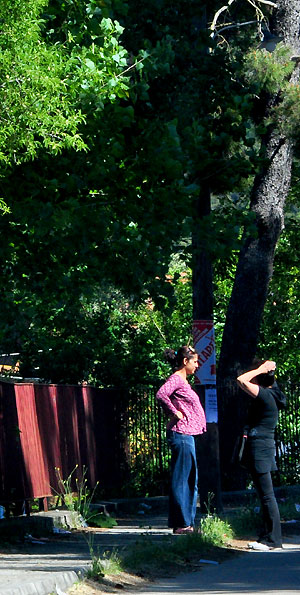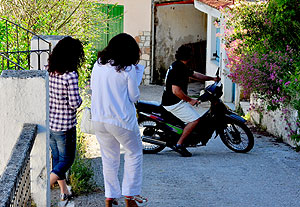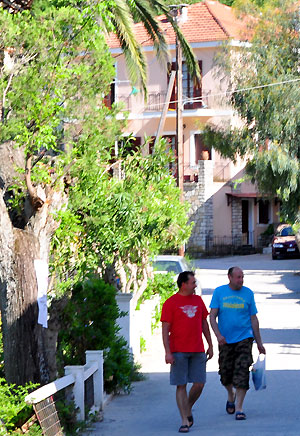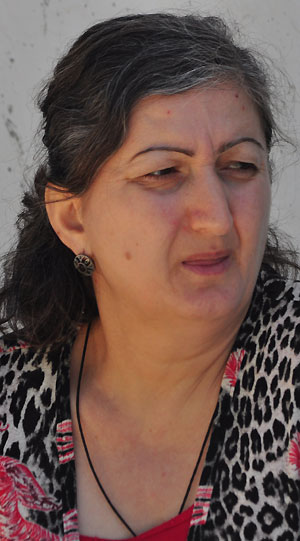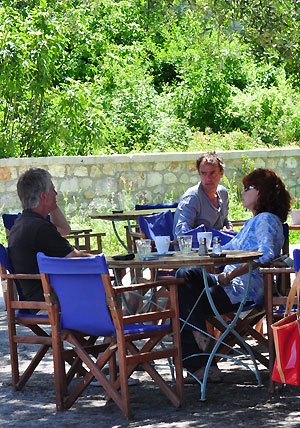 If nothing else, election day was a good excuse to socialize and speculate on the future of a country. One thing everyone agrees on, those for and against the EU, is that the country can't continue to go on the way it is. Too much has broken, too little hope, and too much debt.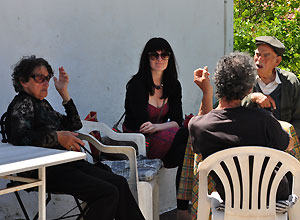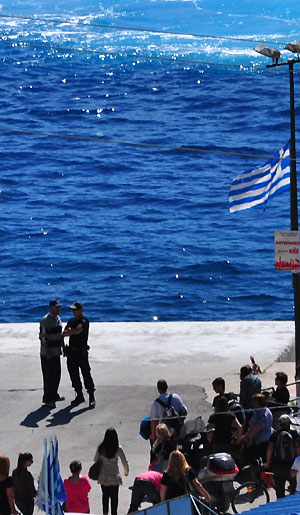 Another feature of elections which was conspicuously absent this year, was the amount of party propaganda. Very, very few posters. No big hype at all. Locals from the villages also noted that with other elections, candidates would do their rounds, make their promises up close and personal, this year, no one knocked on the door proclaiming anything.
After the voting was over, some headed straight for the ferry to head back to where they work and live. Why people vote in their birthplace and not in the area in which they reside, is another Greek mystery, but that's how it is.
Left - At 10pm, this is how Ithaki's votes looked. Times are changing when the 2 top parties are overtaken by the new(ish) party, SYRIZA. Nationally, The New Democratic Party has number one position, SYRIZA, second, and PASOK, third, and as all eyes are on Greece, it's important to remember that despite the nation's disappointment in the conventional political system, tomorrow, the country still needs to be governed.
And the winner really is?