Everyone said 'It's about time' that Lucky made an honest woman out of Maria, but believe me, Maria didn't need a wedding ring to make her honest, for those who know her, you know just how honest this girl is. Lucky on the other hand... Just kidding (about Lucky, not Maria). Congratulations to both Maria and Lucky, all your friends on ithaca wish you both the very best and a long life together. Lucky and Maria are both Ithaki people. Maria's family is from the south and Lucky's from the north. The best of both worlds. Maria likes to clean and Lucky likes to watch her. It's a match made in heaven. Now because I know them both so well, I'm taking a little liberty here, but seriously, you couldn't wish for better friends if you're lucky (and Maria) enough to have them and as all their friends have remarked. Lucky and Maria are made for eachother. The photos seen here have been sent to me by Maria and Lucky, I tweaked them a little, so I hope the photographer doesn't mind. I know that there are many of you out there that will appreciate, although a little late, to see just what fun was had at Lucky and Maria's Big Fat Greek Wedding.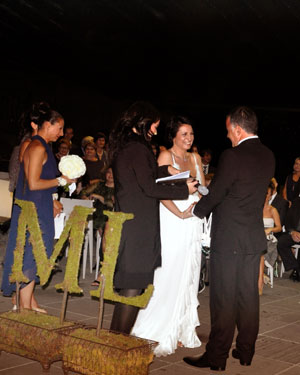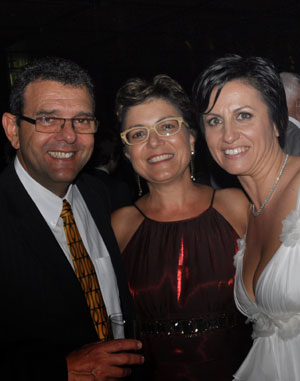 From the photos I can see there were some well known faces amongst the guests, faces we regularly see each summer here on ithaca.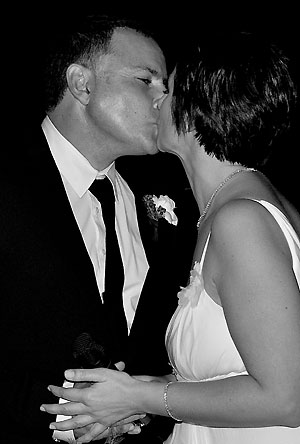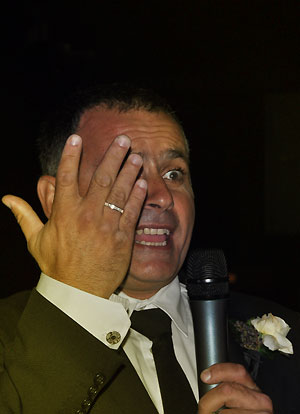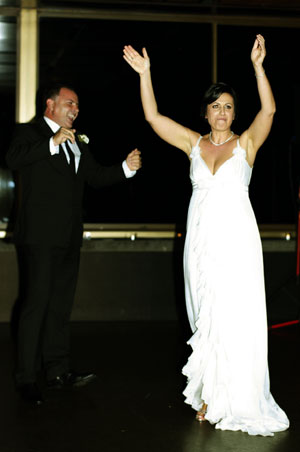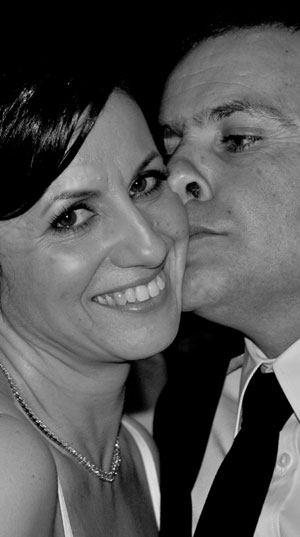 Their wedding cake was made of icing sugar in the form of gum balls. No fluffy cake for these two. Gum Ball cake had them chewing all night. I believe it was suggested by their friend the dentist.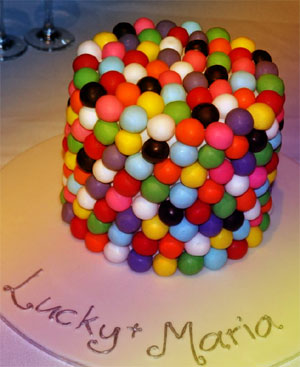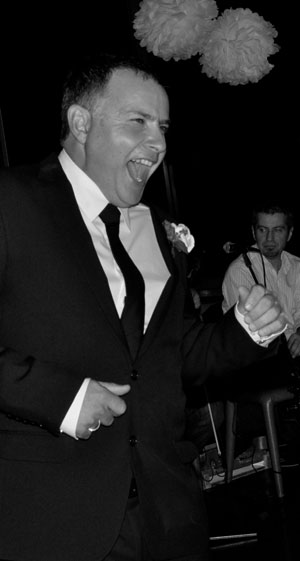 If you know your way around Kioni, you may also recognize Mike and Sue (Left) , who travelled all the way from Ithaki to Oz to attend the wedding.
Of course there was Greek music and dancing, something we know that both Maria and Lucky love, especially Lucky who has been known as the local John Travolta of Ithaca. The wedding was held at the Melbourne National Gallery. The weather was fine and everyone had lots of fun. Their own Ithaki panighiri in Melbourne. As you may know, Melbourne does have the third largest Greek population so it makes sense they would also have great Greek bands and food.
Congratulations to Maria and Lucky. Hurry back to ithaki