Tuesday 6th January 2015
It's been quite some time since the sun has shone on Epiphany celebrations, but this year, not only did the sun shine, but Epiphany was also celebrated at Polis Bay for the first time ever. It was pretty cold and the water, if it was bearable diving in, would not have been so getting out, but still 3 lads, Apostolis, Gerasimos and Makis, braved the cold and retrieved the cross. The first to reach it was Apostolis, so congratulations to him, but also to the 2 others. Very, very brave of them to dive into the Ionian on a cold winter's morning. A younger Papas, has taken our northern community into new terrorities with lovely sermons and celebrations of the Greek Orthodox festivals.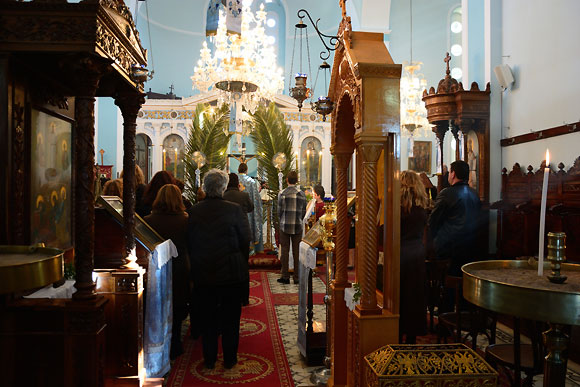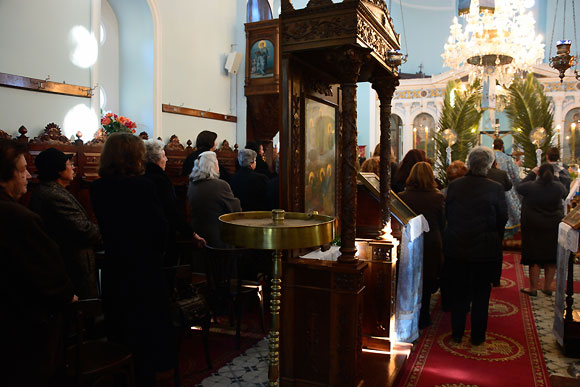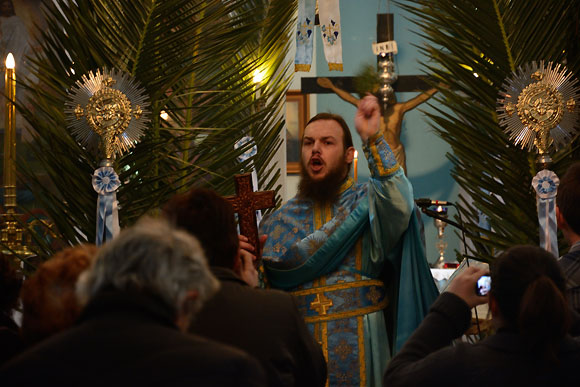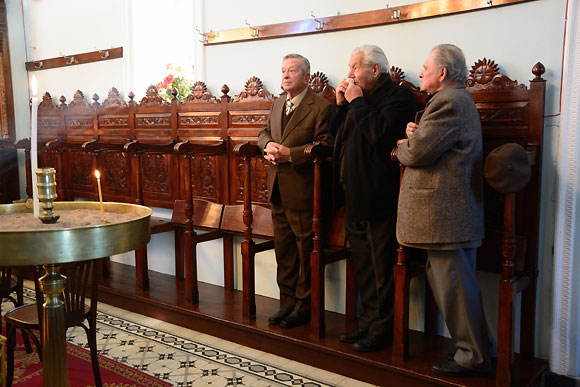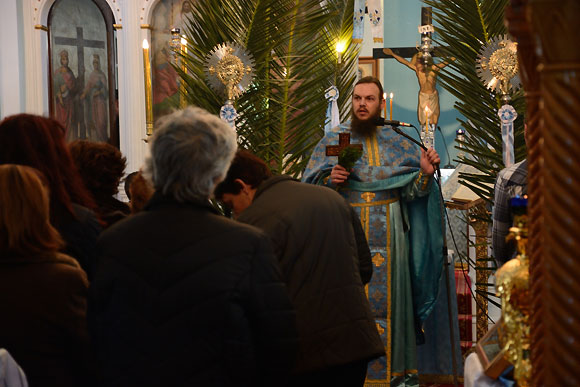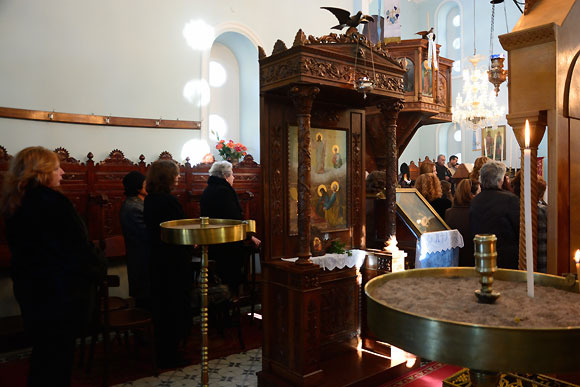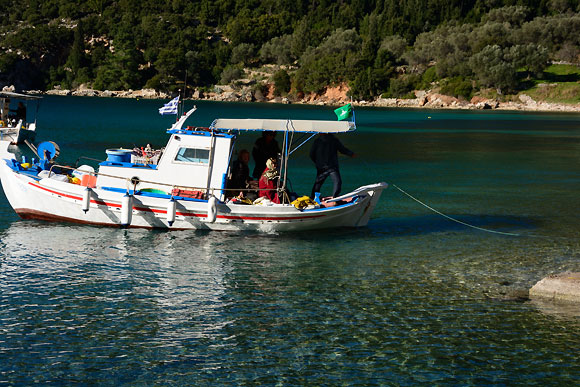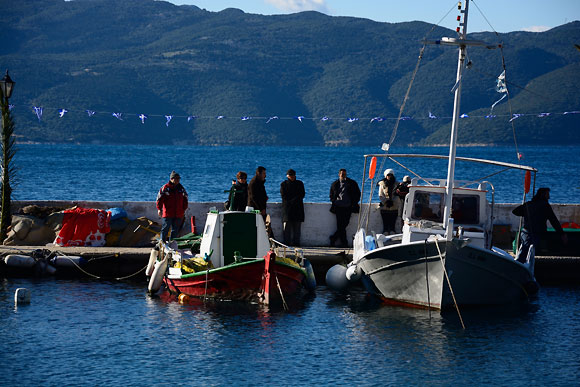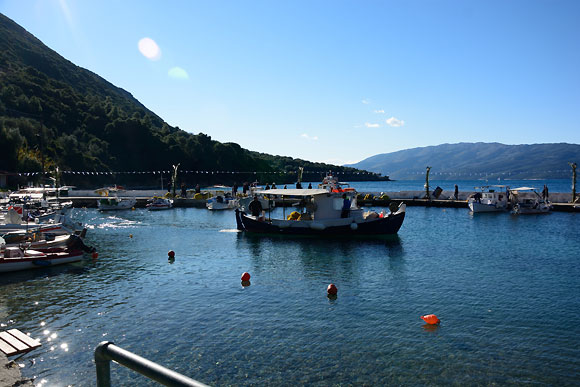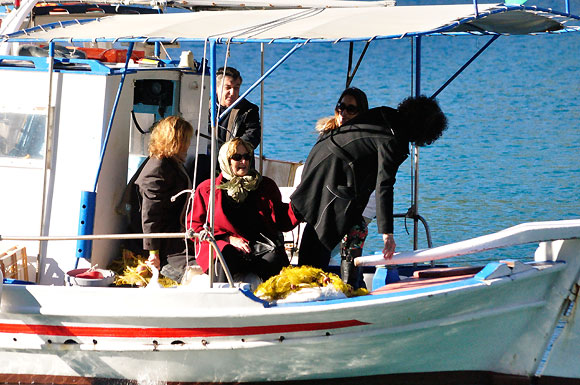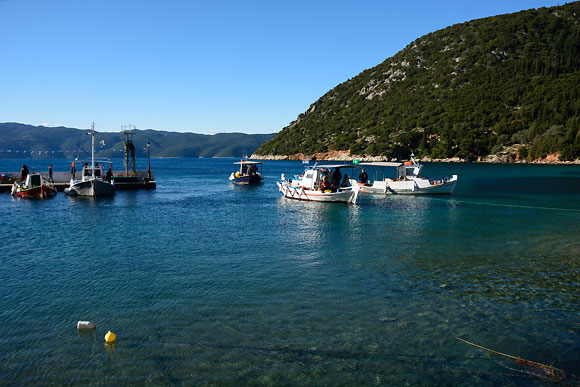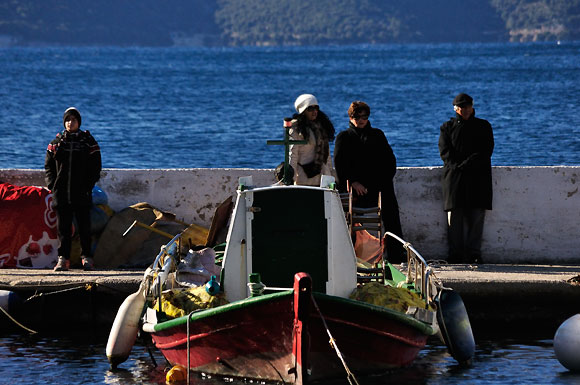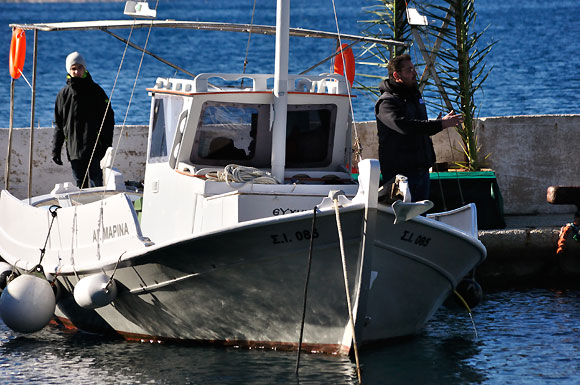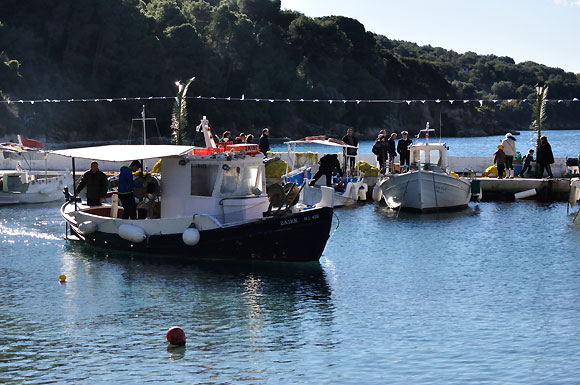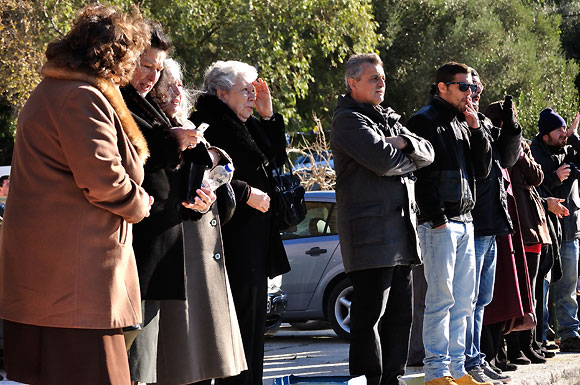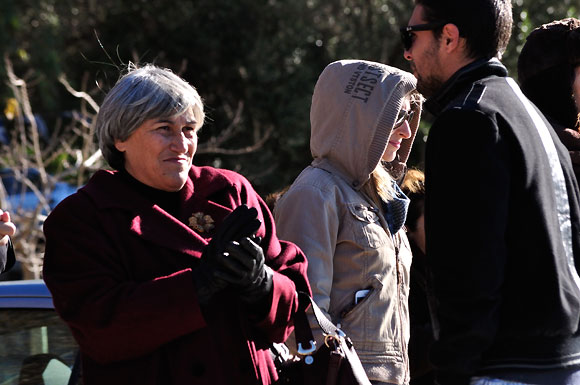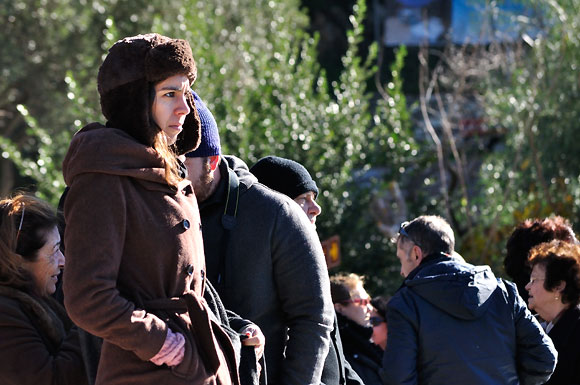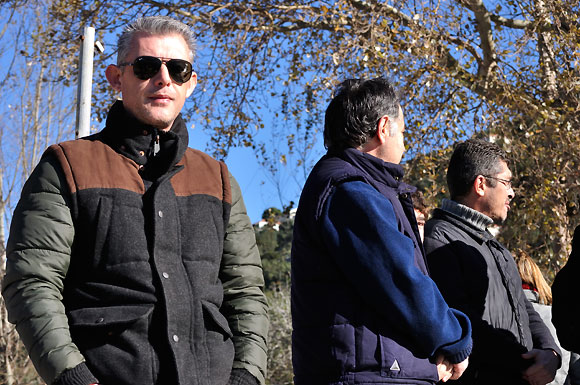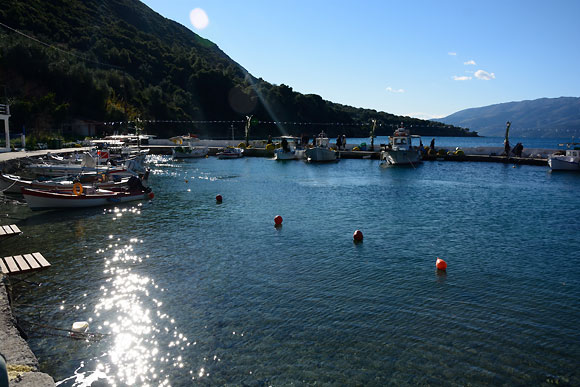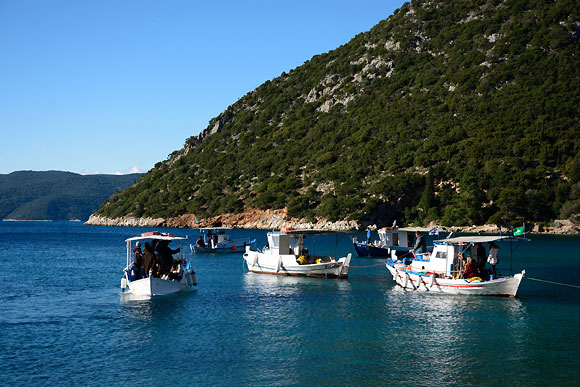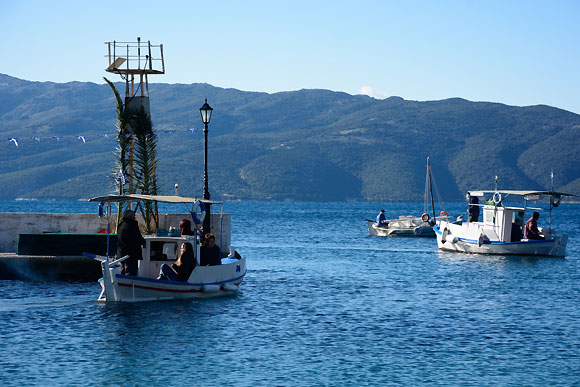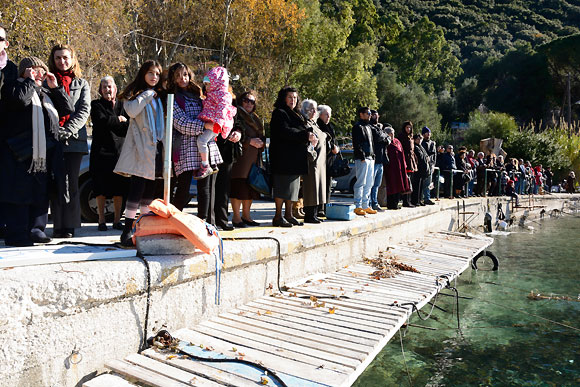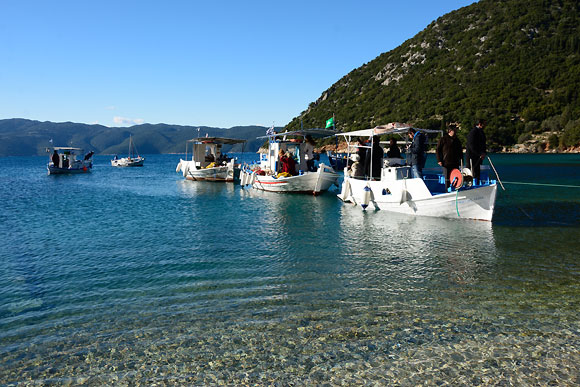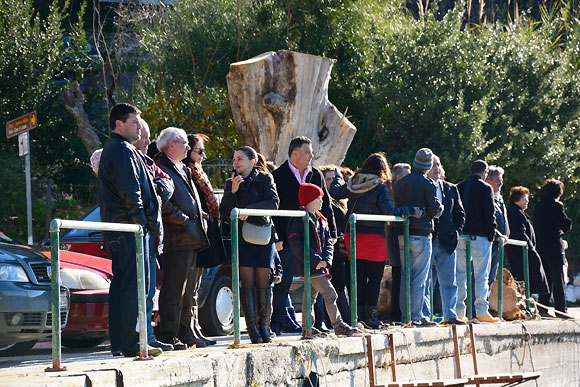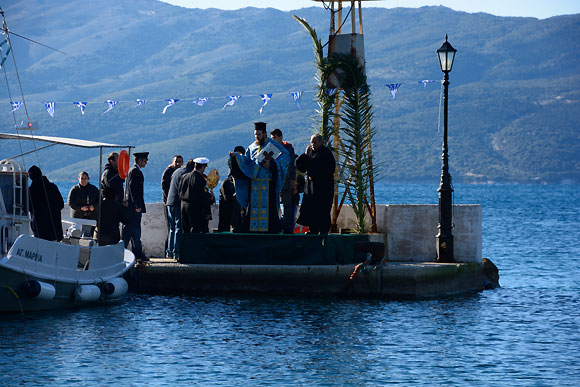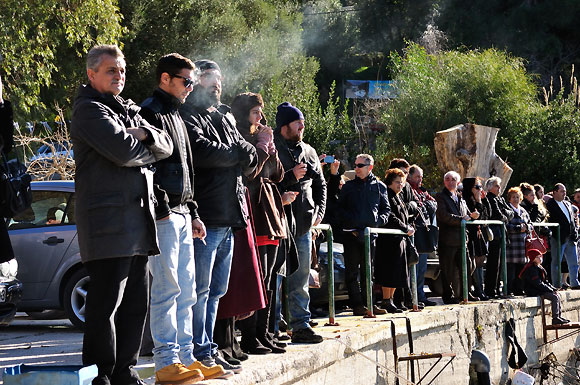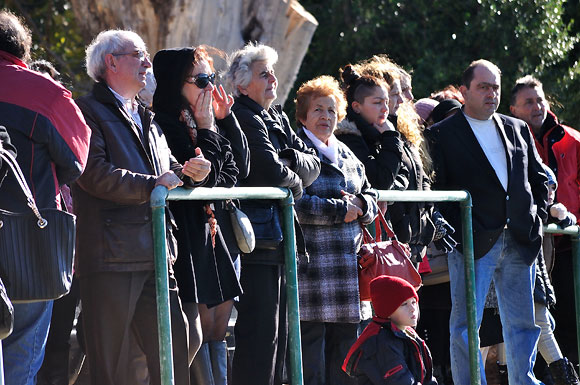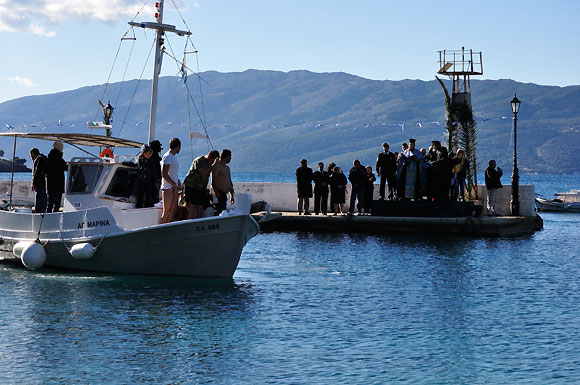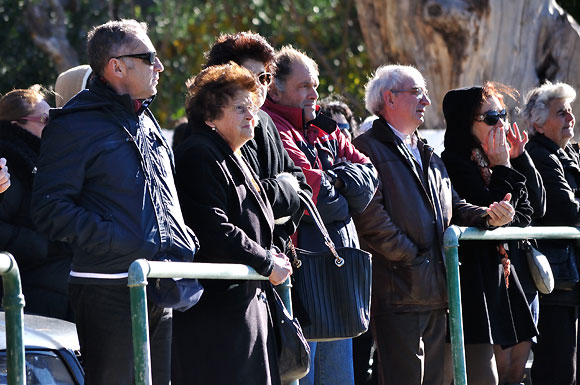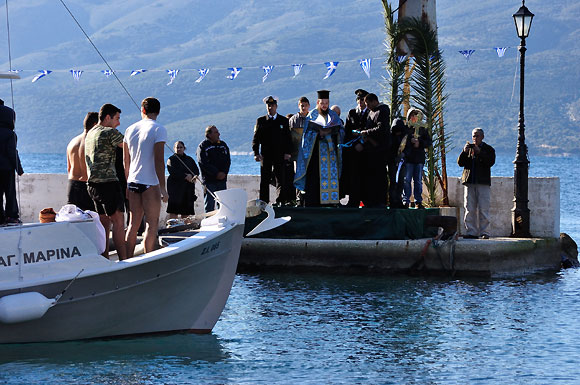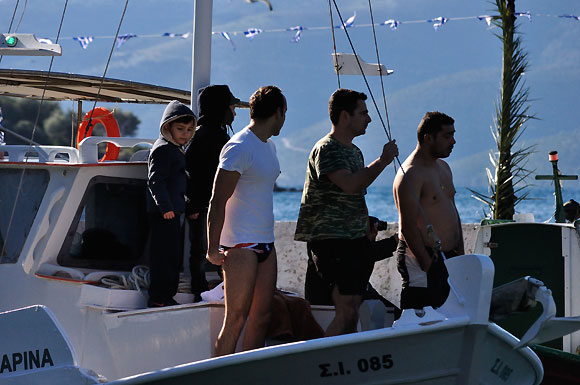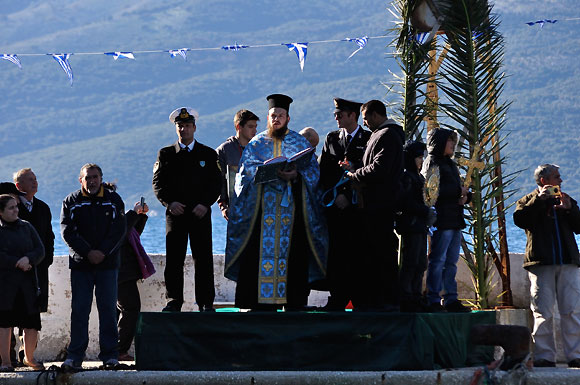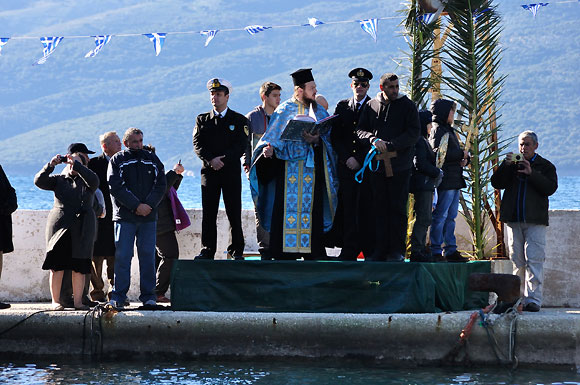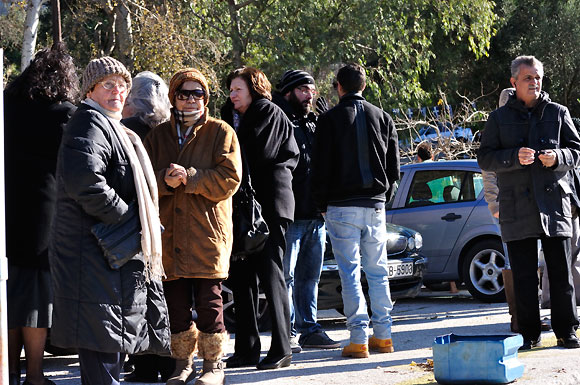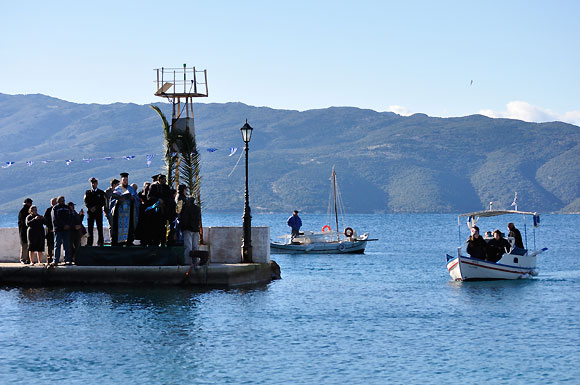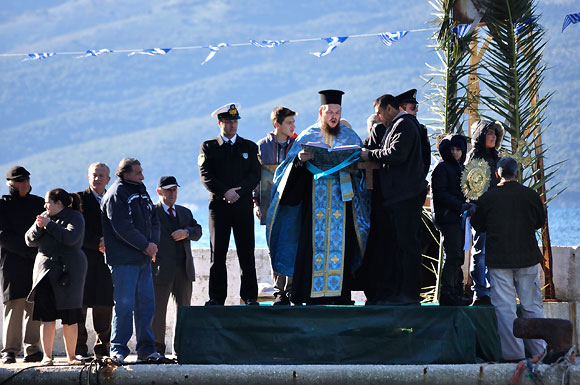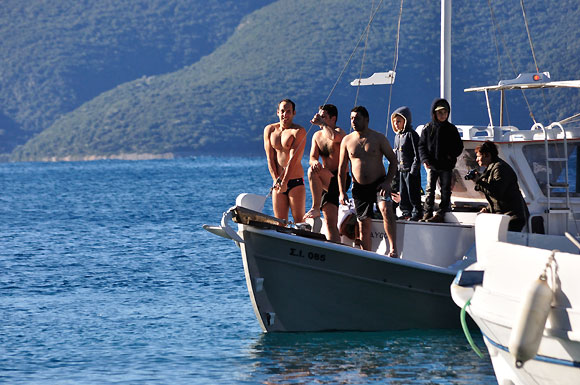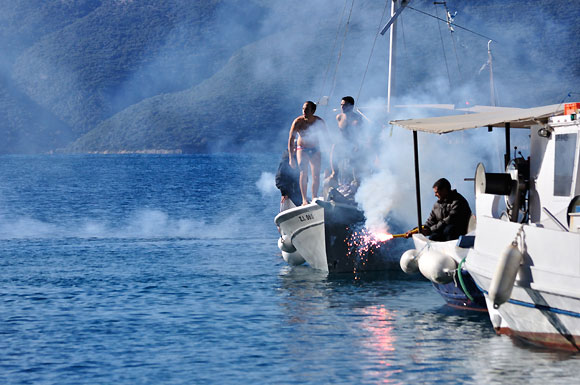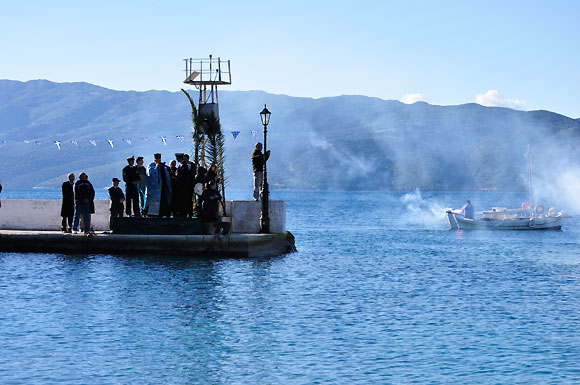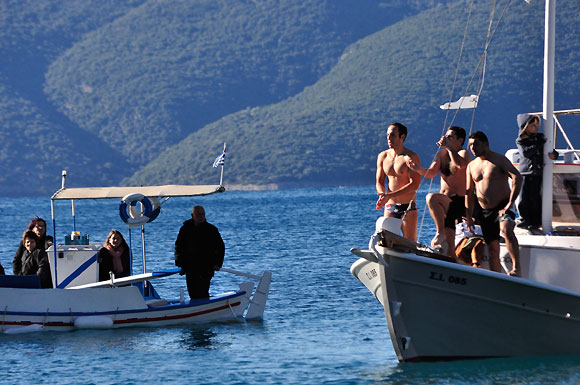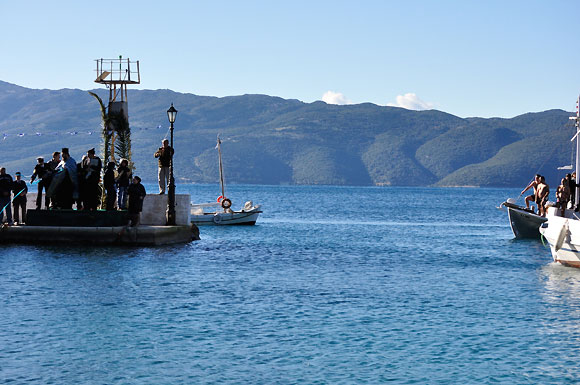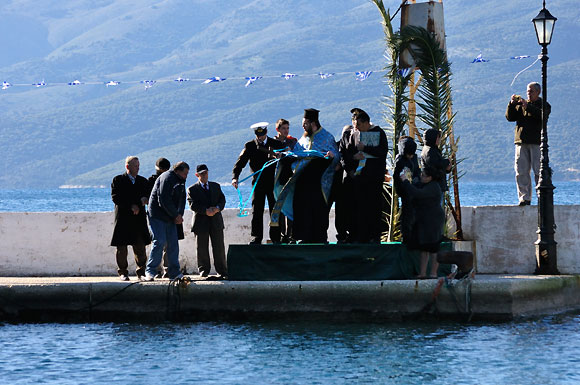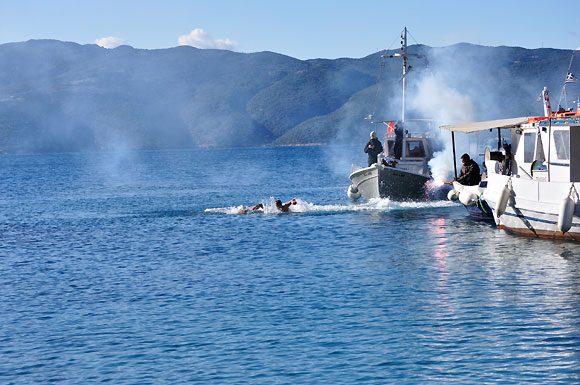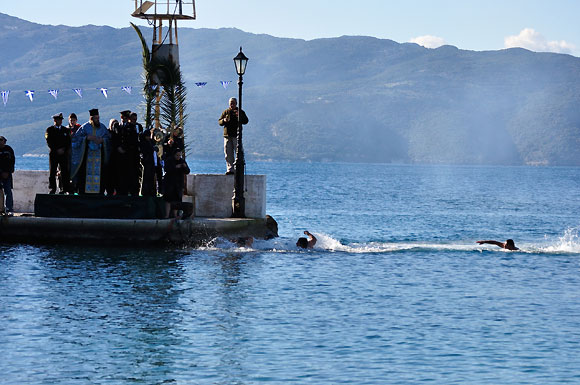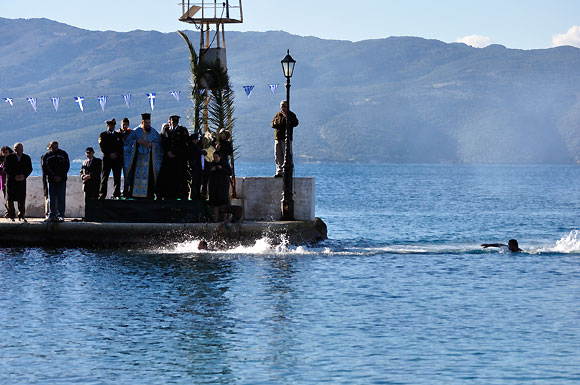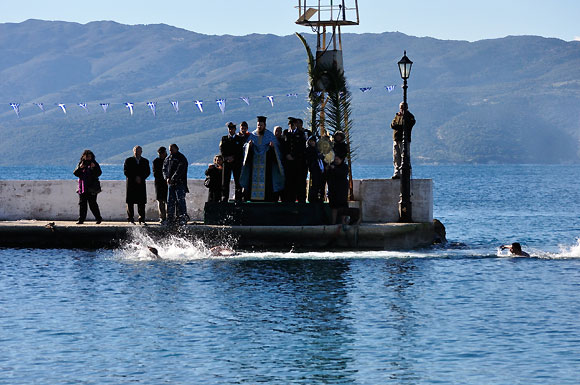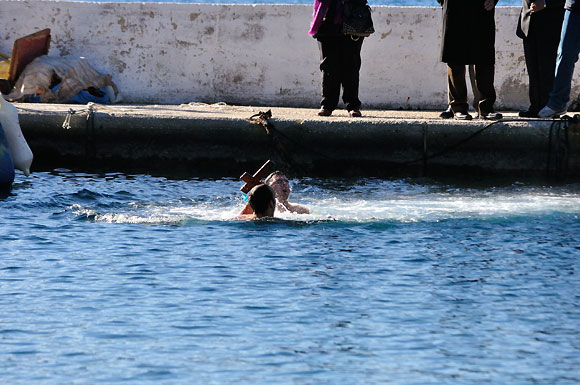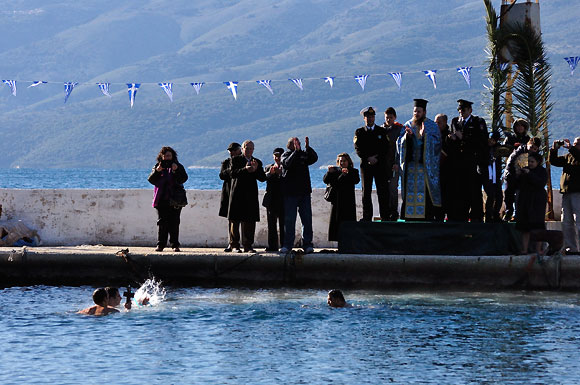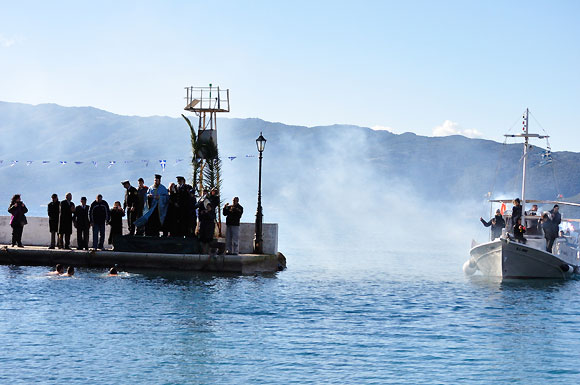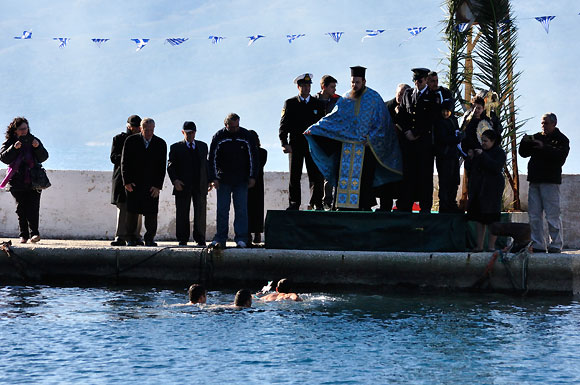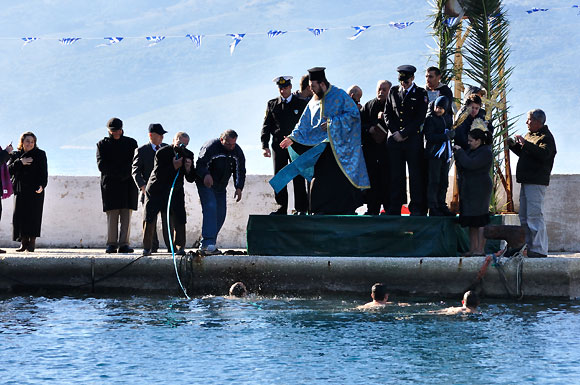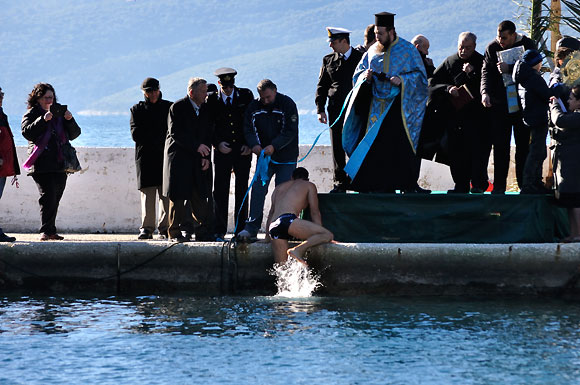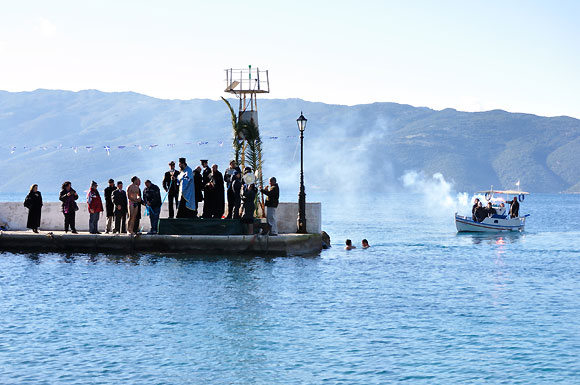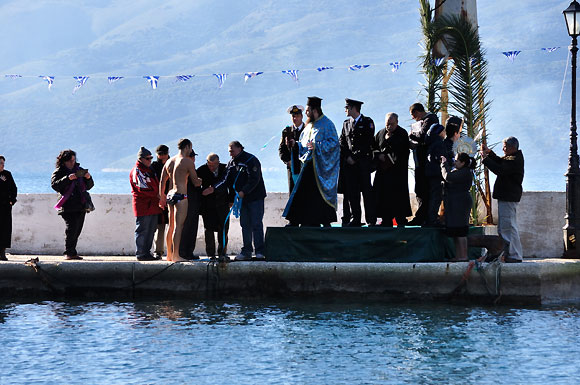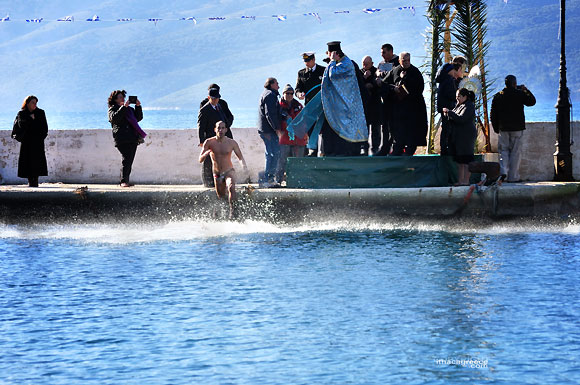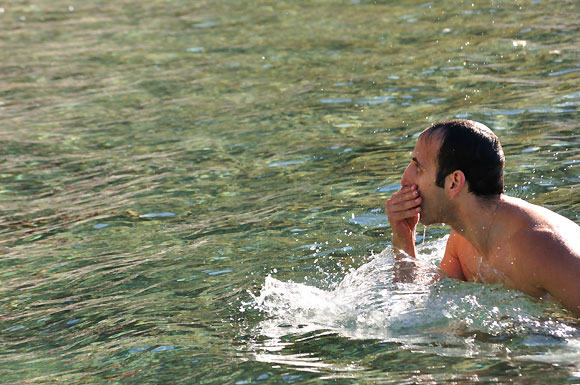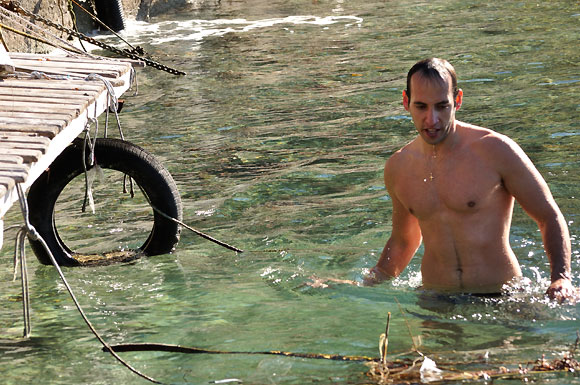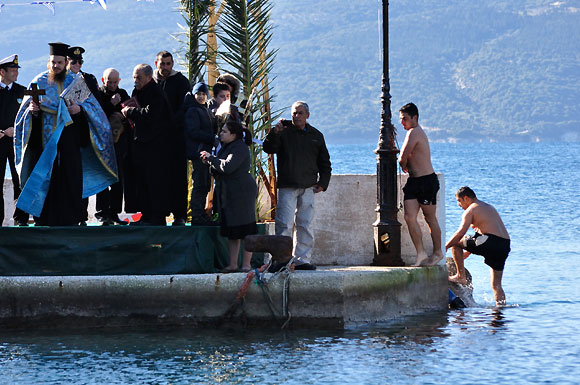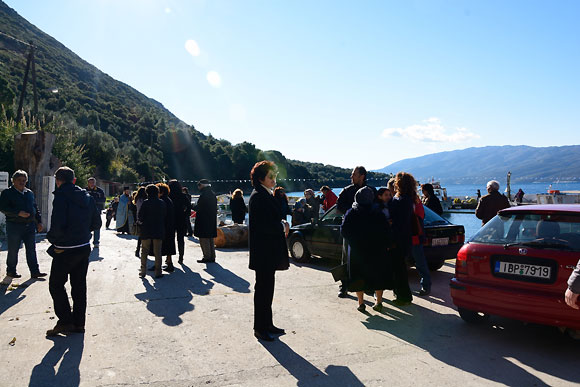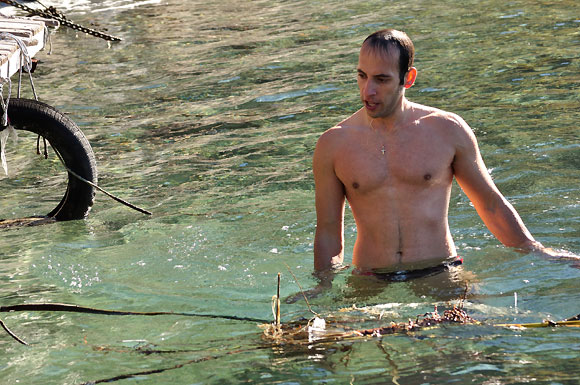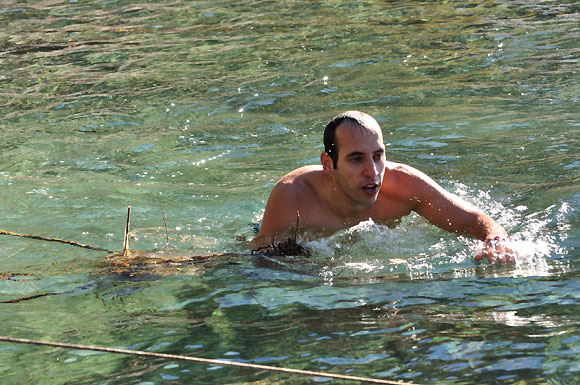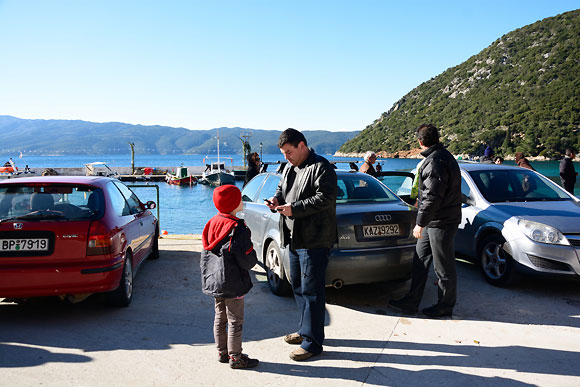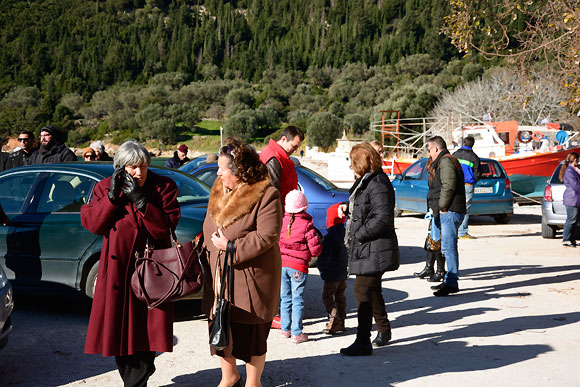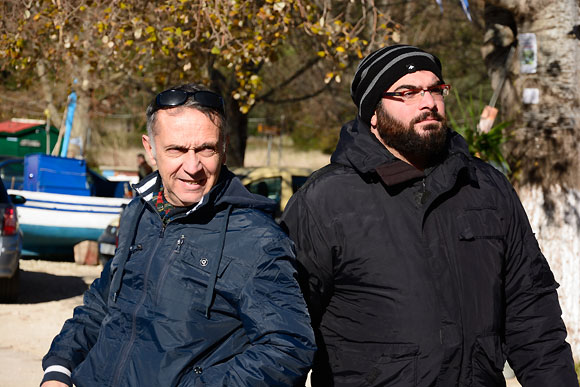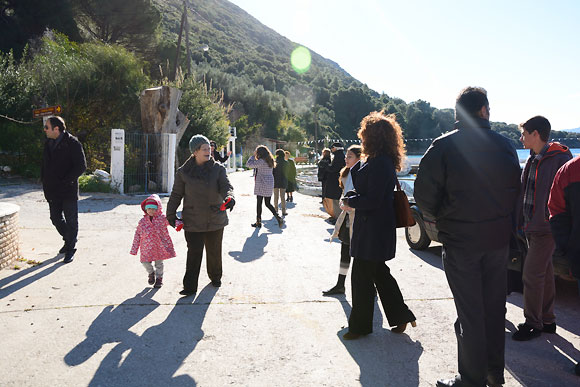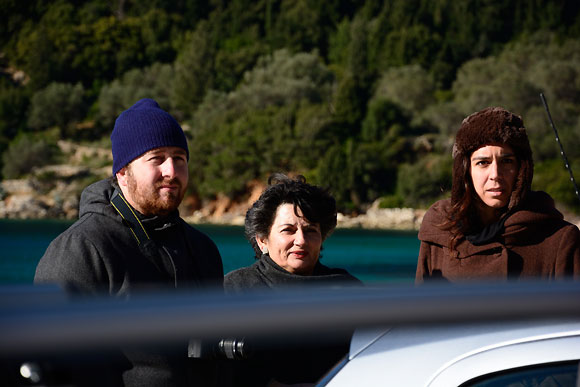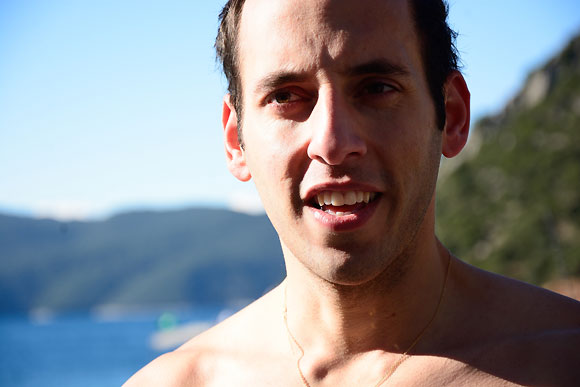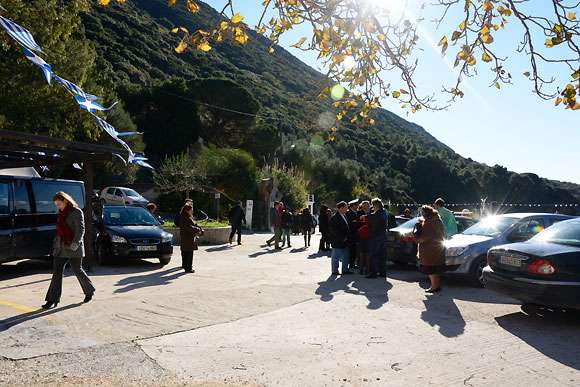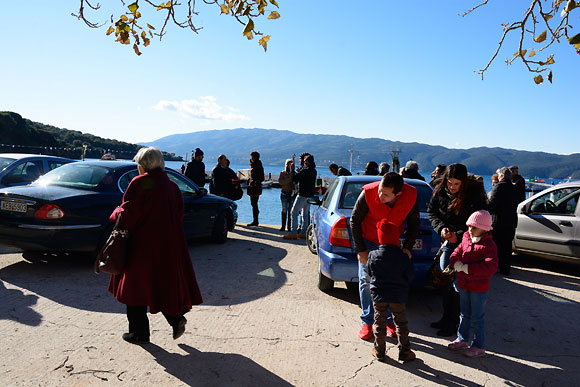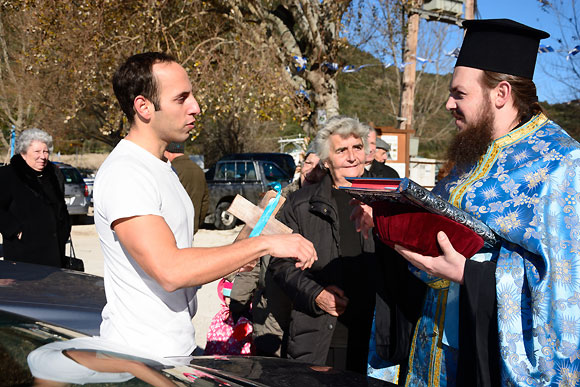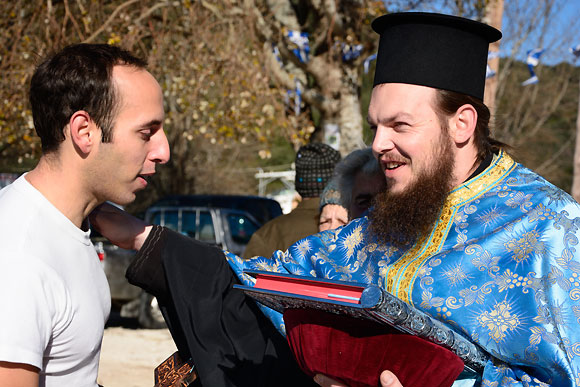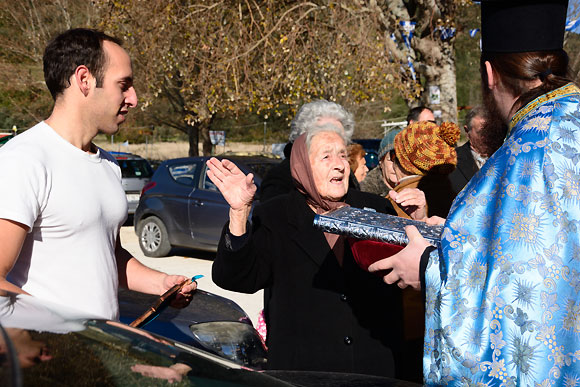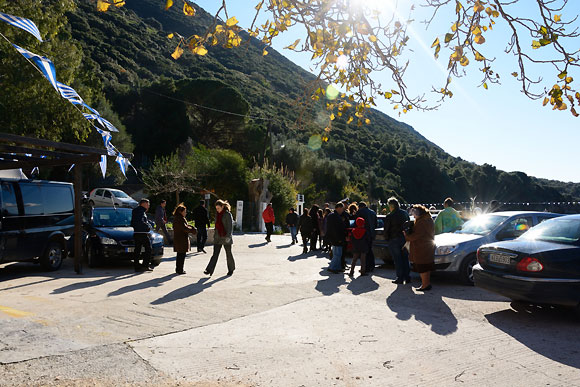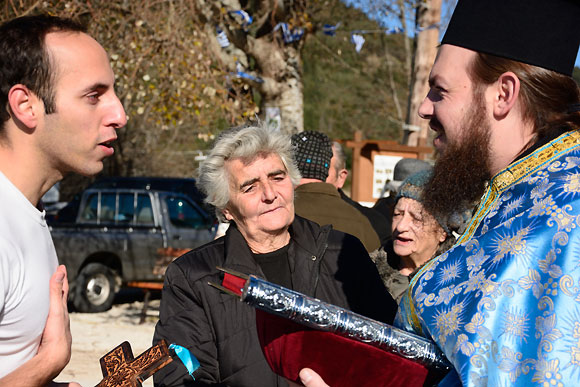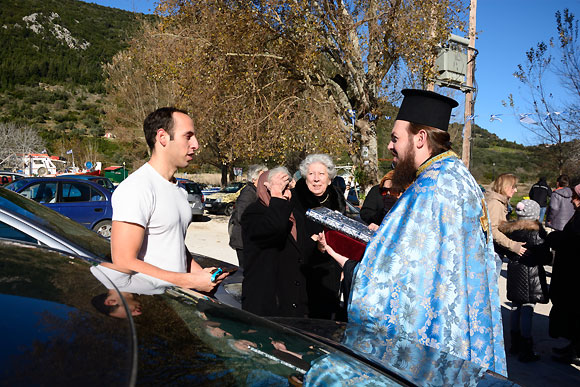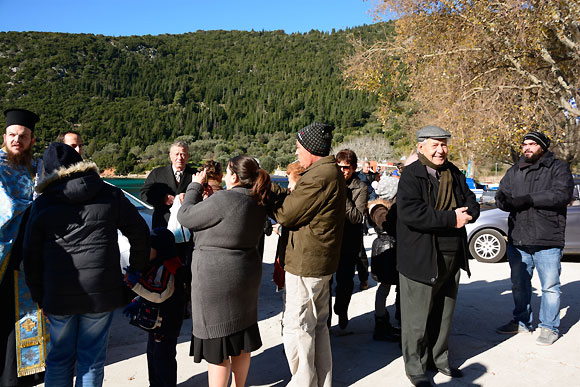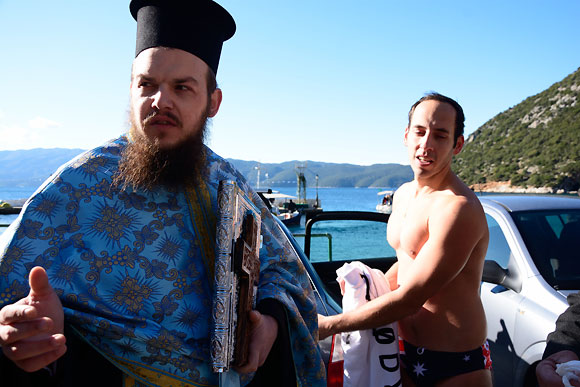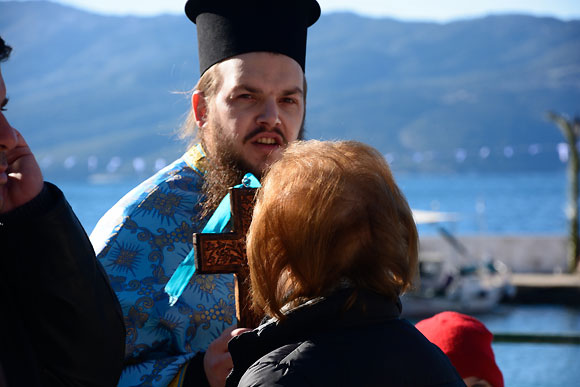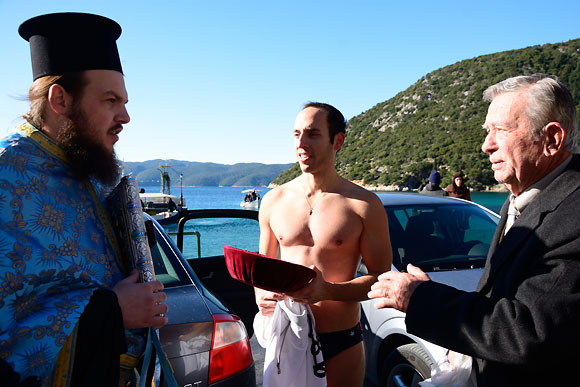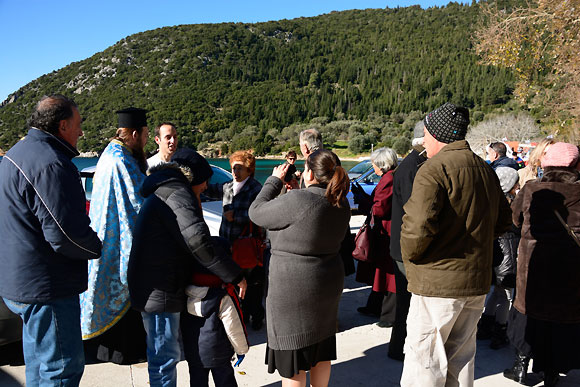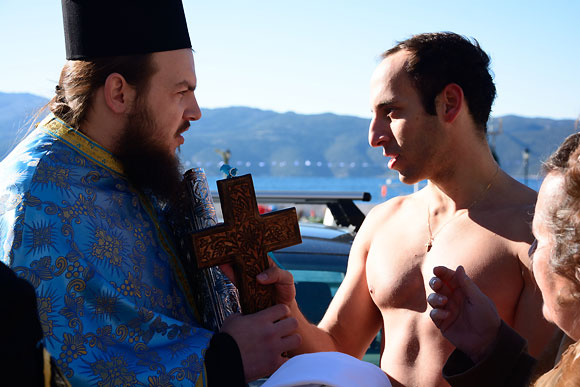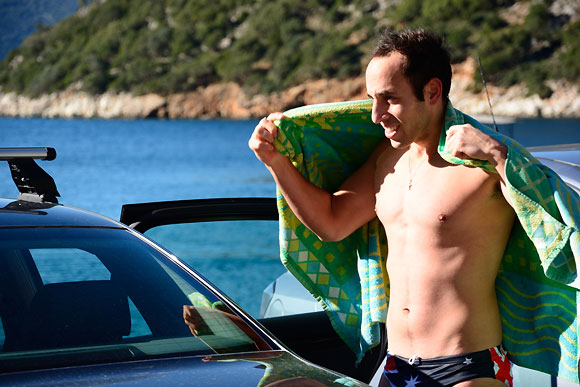 Congratulations to Apostolis.