Platrithia/Lahos Accommodation
---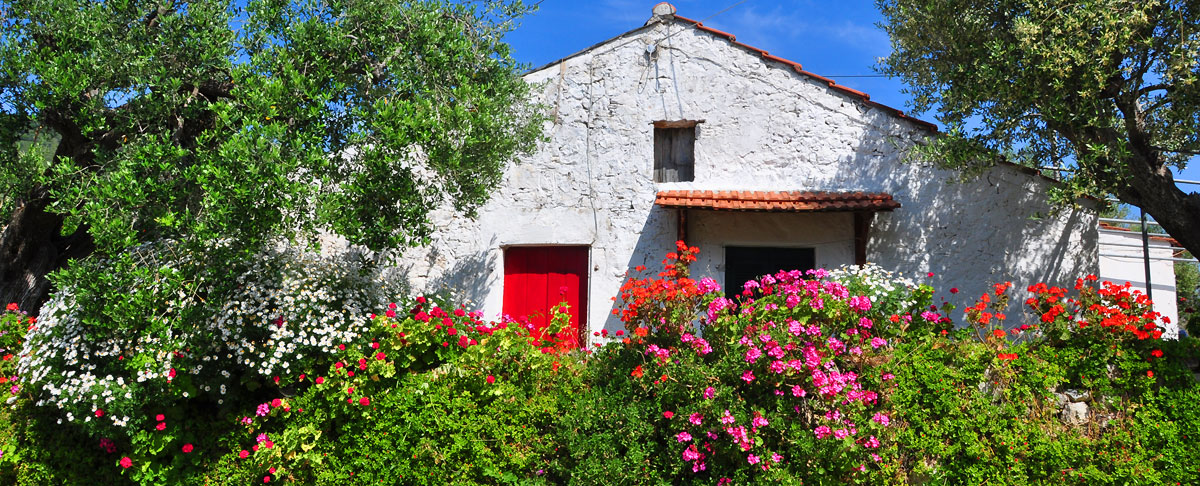 Staying in the villages in Northern Ithaca in the area of Platrithias, makes for a traditional and unique experience of Greece. Villages like Ag. Sarantas and Lahos always a treat for the senses. You really are in Greece. Take an evening walk through the back streets of the villages.
Agia Sarantas House
Recently restored 2 storey traditional house in the village of Agia Sarantas

---
Stylishly renovated boutique stone villa on large private terraced grounds. 4 double bedrooms all en-suitte. State of the art kitchen. Fully serviced.
---
Platrithias, Agios Sarantas, Lahos, Frikes, Ithaca Greece - Holiday Rental Accommodation Houses and Rooms to let on the Greek Island of Ithaca (Ithaki) in the Ionian Sea. The island which offer an authentic Greek experience.