| | |
| --- | --- |
| | |
| The sky turned, from a possibly pleasant one, into an angry and rumbling tyrrant, threatening to explode all over the crowd gathering for the parade. We could see the rain in the distance over Kathara and we could see the lightning bolts and hear the thunder claps, but everyone hoped it would hold off long enough for the parade to finish. No such luck this year. At first there were big drops of rain which suddenly turned into ice missiles that everyone ducked for cover in the enslaught. | |

| | |
| --- | --- |
| | Independence Day Parade |
| | Wednesday 25th - In March the weather can go either way and this morning for the Independence Parade in Vathy, we had a little of everything (weatherwise) but no parade, not at least while I was there. Before the skies opened up and dumped golf ball sized hail on us, I did manage a few pics. |
| | |
| | |
| --- | --- |
| | |
| | Hail stones the size of golf balls bucketed down. |
Thursday 26th - Before some heavy rains, there was just enough time for a walk to take in some of the views around Platrithia to Stavros.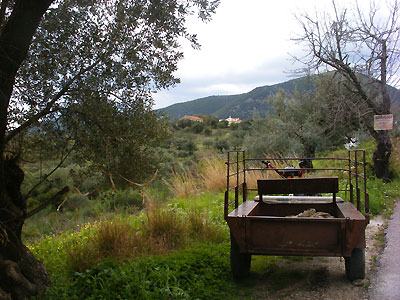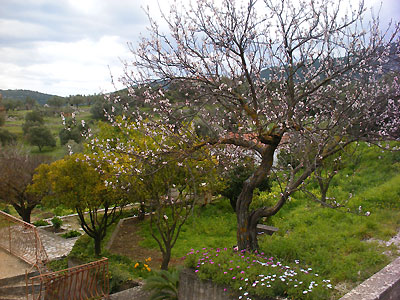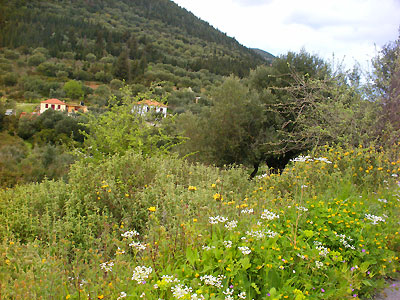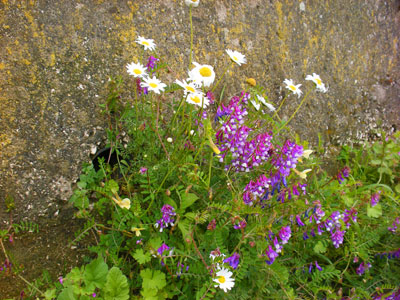 Sunday 29th - Yesterday we had another wonderful Spring day, today it's blowing and overcast again. This is how it will be for this month. There was even snow on the mountains across on the mainland again. Sun, rain etc etc each day a weather suprise.

The clocks went forward today. A sure sign of the upcoming season, when we have more daylight than we know what to do with. Another sign of the season opening up is the sound of mopeds revving down the road. I've noticed the increase in traffic over the past week, also looking across to Cephalonia, more and more lights are being turned on as people return to their island for the upcoming Easter and Summer.

So who here on Ithaki turned their lights off yesterday? No one I saw in my immediate neighbourhood, although I'm sure there were a few. I thought great, satellite pictures on the news tomorrow will show the whole world to be dark except for Ithaca and Cephalonia, they're shining like a beacons.

Today northern locals head up to Vigla for an annual festa. They'll be barbequing and playing some music and although I haven't headed up due to a headache, I have sent my space cadet friend Demetri to take some pics. Let's hope they are worldly.
Forkis Theatre Group under the direction of Eleni Karabetsou performed Lorcas play,

Yerma

last night. Read all about it and see the picture by

Clicking Here

or on photo left. IT WAS EXCELLENT!!!!! Photos are a little hazy as I couldn't use a flash, but they're not too bad. Enjoy.

The first yachts in Vathy for the season
| | |
| --- | --- |
| | Monday 30th - Woke to a warm day and was then suprised by the sight of yachts docked in Vathy harbour. Seems early, but with every blink of the eye, the holiday season comes a little closer to Ithaki. |
| | Things are really warming up as we take a step into April 2009 |
| | |