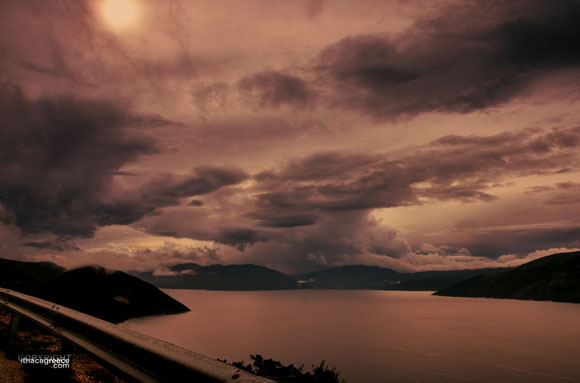 Above - View to Kefalonia | Below - Hani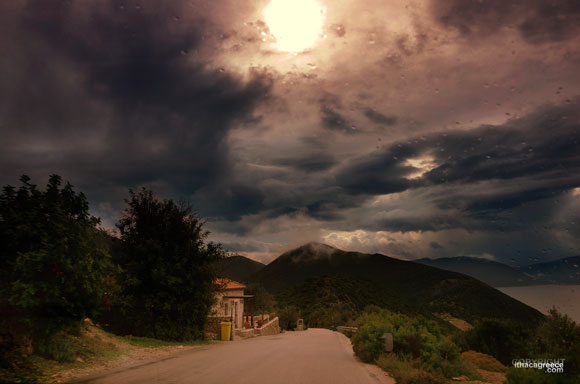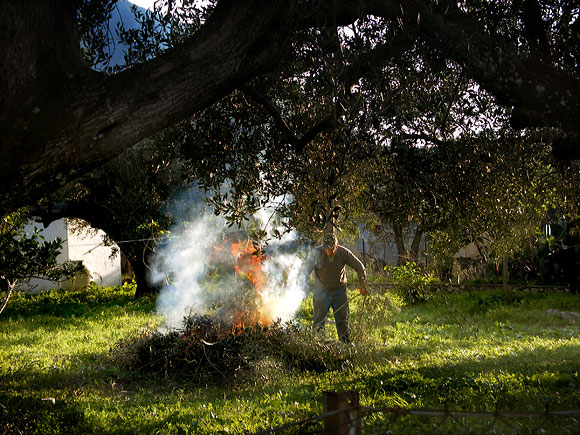 Above - Platrithias | Below - Frikes | Right - Kioni Bay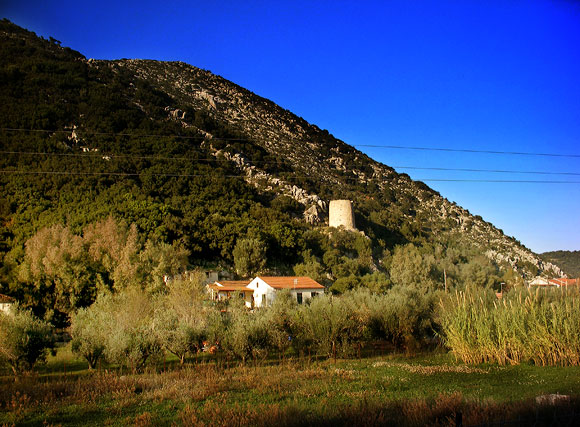 Below - Afales views from Exoghi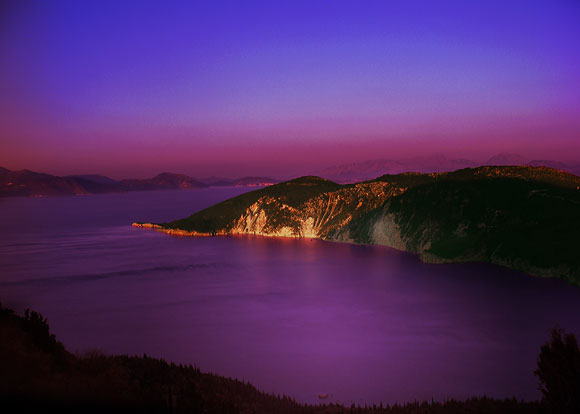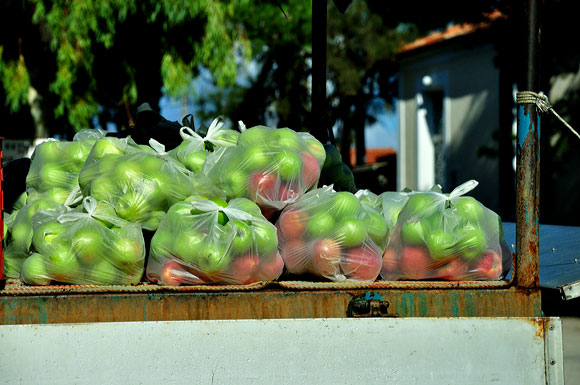 Below - Looking toward the Mainland from Frikes | Right - Exoghi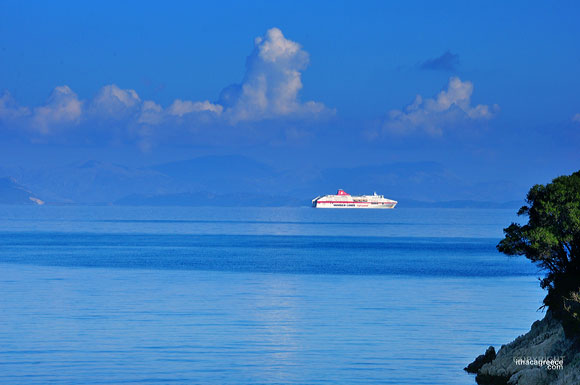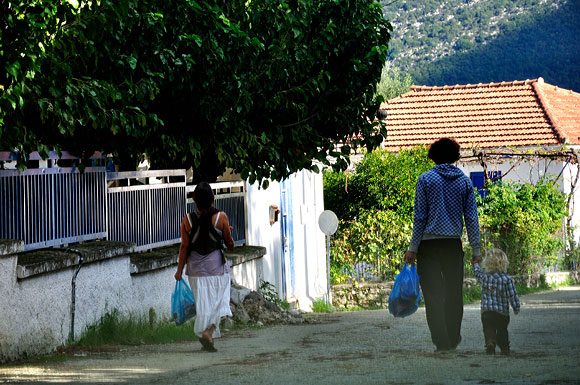 Above, Below and Right - Stavros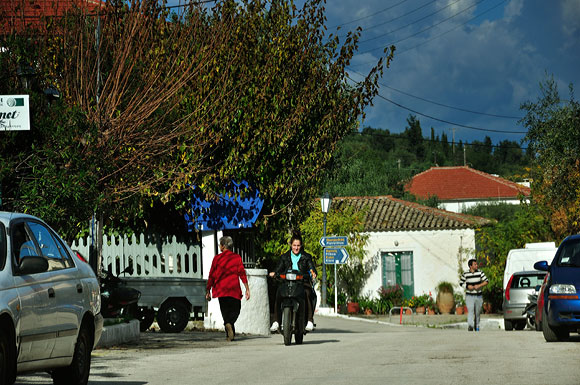 Below - View from Apostolata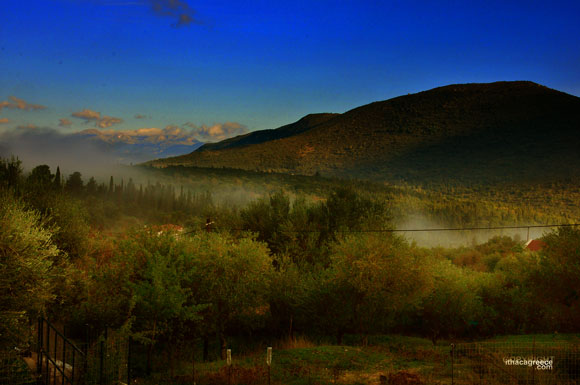 Below - Stavros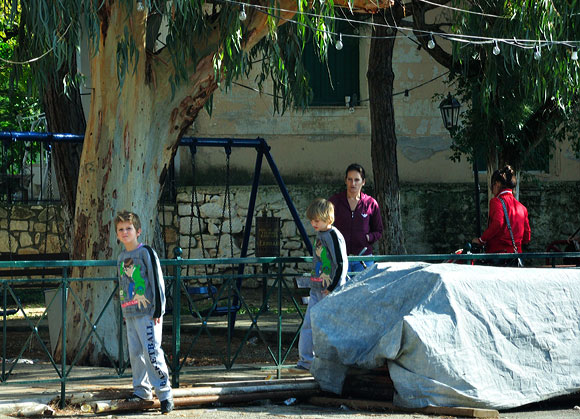 Below - Looking across Mavrona beneath Raxi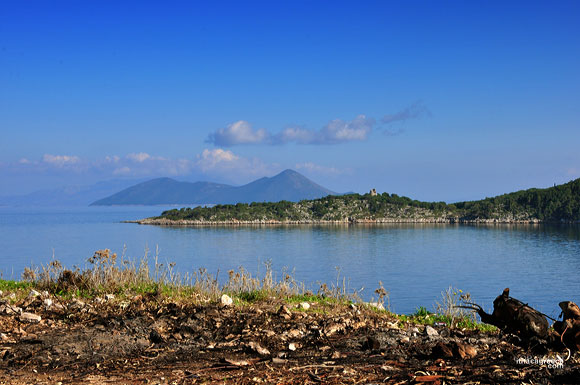 Below - Polis Beach in Winter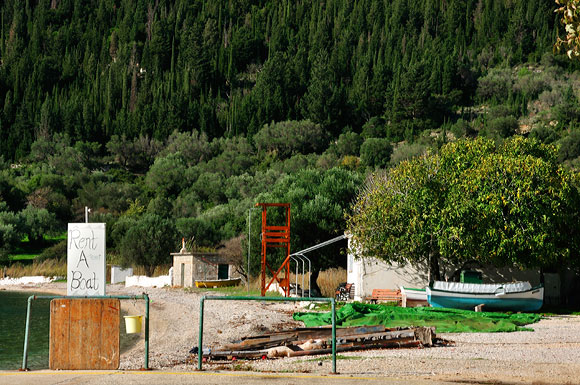 Below - Exoghi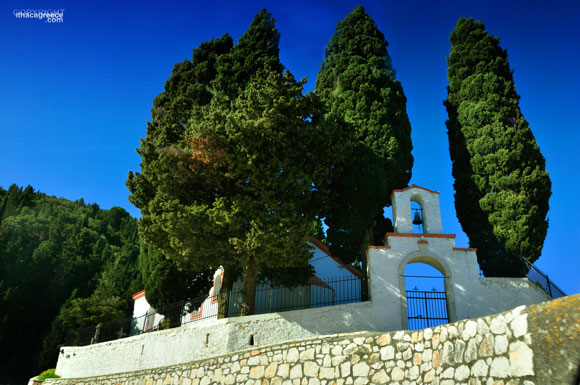 Below - Exoghi | Below Right - Stavros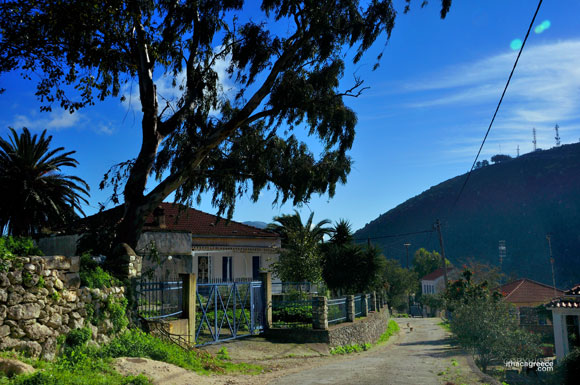 Below - Exoghi near Daphnae cottage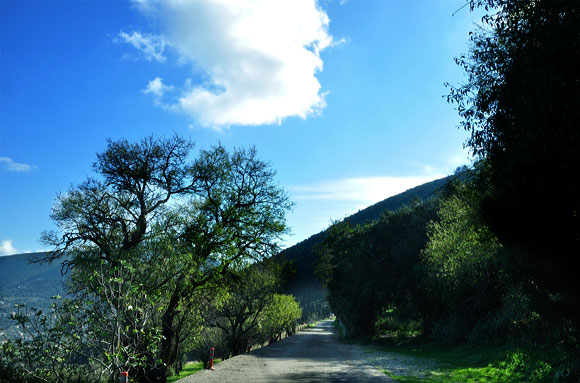 November 2012 - Thursday 22nd - Mostly fine day yesterday, although with all the burning off going on during this olive harvest, it's hard to see anything let alone blue sky if there is any.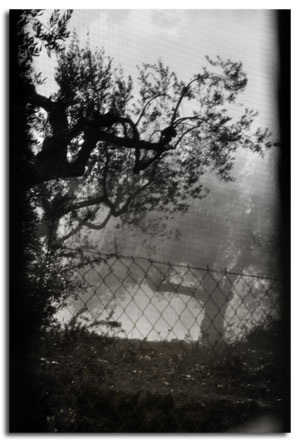 From reports, it seems to be a good harvest of olives this year, both from the north and south of the island. The weather is still quite mild considering we are nearly at the end of November. We've had lots of storms and quite a bit of rain, but it hasn't been really cold yet, although with the hail storm which hit the south of the island the night before last, it may be on it's way soon.
For those on the island, Piperato Taverna in Frikes is going on through the winter with occasional music nights as is Chani, with music every Saturday night.
Friday 23rd - Big news for Vathy's nightlife for 2013 is that the cruise ships Aegean Odyssey and Tere Moana will be putting down anchor at various times throughout the year.
Aegean Odyssea: 29 April, 20 June and 26 September from 6pm to midnight.
Tere Moana: 17 June, 5 August and 23 September
This is bound to give a big boost to the fun in Vathy.
As you know the Tax Office is to be closed by 2013, but news has it that there will be a Taxation service center on Ithaca for minor tax issues. The service center K.E.F will be manned by 2 - 4 persons.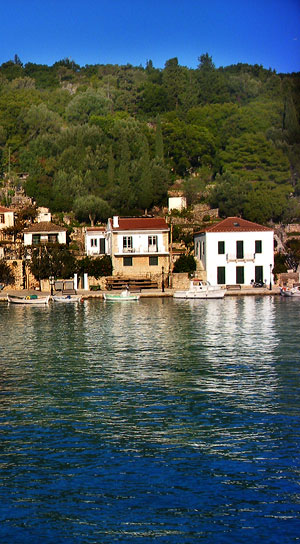 The weather over the next 4 to 5 days looks fine and mild. Sunshine with no rain. By Tuesday next week, cloudy skies again with rain forecast by the following weekend.
I appears that Ionian Ferries will now be alternating their fleet to service the routes they are responsible for. The company has finally published it's timetable on their website. Click Here http://www.ionianferries.gr/routes.asp or through How To Get There With the ferry company change Ithaki now only has 1 service to Patras and return per day, but it's good to know that the travel time is about the same as before even though the new ferry is smaller.
Saturday 24th - A little rain last night and maybe some today, although the forecast is for partially cloudy, but fine.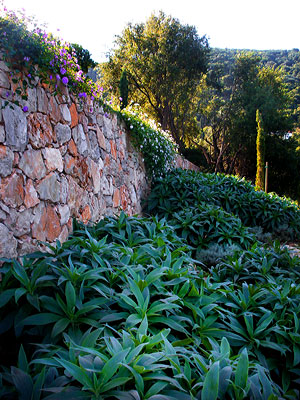 Sunday 25th - Quiet days on Ithaki. Not much going on besides political debates and wrangling, and of course olive picking. The streets are pretty empty in the north and even in Vathy, it's winter quiet time.
It's not quiet for everyone though, the kids in the north have started their winter art classes with Ester van Zuylen and Klara Koitler, each a talented painter in their own right, with exhibitions behind them and before them. The art classes are being held each Saturday morning in the old doctors surgery in Stavros which was renovated last year into a exhibition space and community center.
Monday 26th - Another fine day yesterday. Lots of warm sunshine and mostly blue skies across our part of the Ionian. Cloud will increase the we continue into this week, but no storms on the horizon by the look of the forecast.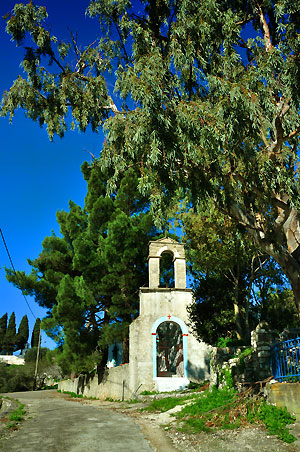 Tuesday 27th - Under TROIKA, rain water harvesting (collecting rain water in a cistern as Greeks have done for centuries) will now come under a licensing law for private and public use of cisterns and other water resources. The law comes under the moniker of health, but it's a multinational Water Managment company that will profit from all the public and private water cisterns which will in the future pay for the water collected from the 'free' source, rain. The aim is to record all private and public sources to be integrated into management plans developed at a regional level in order to sell the water to individuals. If it's a health issue then why can there not merely be checks and standards applied? A multinational company taking over the management has everything to do with profiteering and very little to do with health as far as I can see. Now if they came up with a mangement plan that would help less fortunate countries with their supply of water, then that would be something worth doing, a global plan for water for our futures, that would be worth putting into action, but I find it morally offensive to give free resources such as rain water, to private companies to exploit! We all know that business is business. It's about profit and pleasing the shareholders, not what's best for us. What's next? Pay to breathe? Ithaki, we no longer live in a bubble. It's not at all Troikaliscious!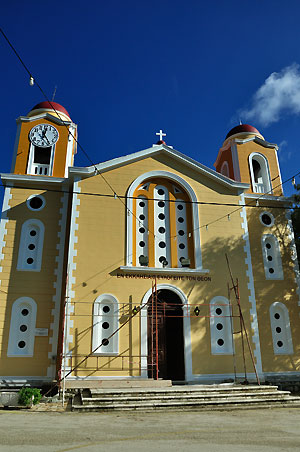 Wednesday 28th - Mostly cloudy day today, but quite calm. Low cloud hovering over our lowlands and peaks.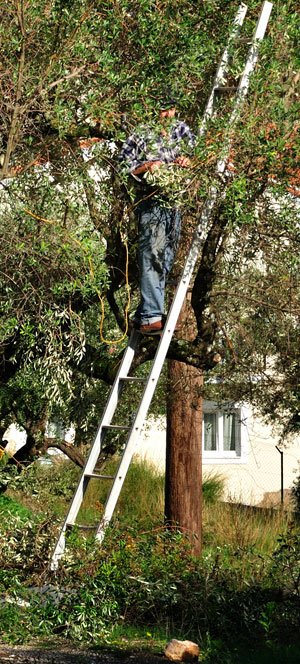 Garbage is building up not only on Ithaki, but all over Greece. Bins are spilling over onto roads and footpaths as disputes continue. It's been about 1 week now since the last rubbish collection.
In better news, the kindergarten kids and primary schoolers are looking forward to a school excursion that will take them to Meteora and surrounds. Some very excited kids waiting for the 15th December.
Thursday 29th - Raining alot on Ithaki today, but here are some pics while the sun was still shining.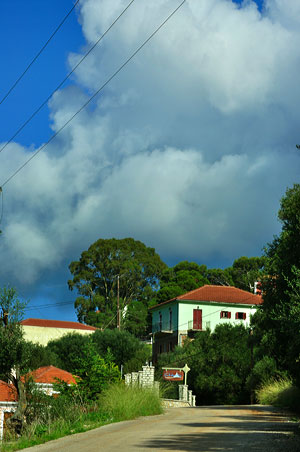 As some bad weather comes down from the north west, Ithaca takes cover out of the rain today. 20.6 mm of rain so far.
Left - For those of you who know and love Polis Beach in the summer, you would not recognize the beach in the off season. The boat hire sign and the life guard tower are the only signs of the fun that was had here back in July, August and September on Ithaca.
Friday 30th - Yesterday, Ithaki looked nothing like the photos below. Yesterday the winds were roaring across the island, thunderours storms and enough rain to last us all winter with the bad weather front which swept over us from the west. More rain forecast also for today, although the front will peter out soon.
Garbage collection has resumed on ithaki. The overflowing bins will finally be empty again.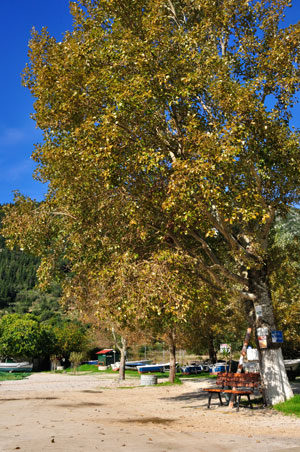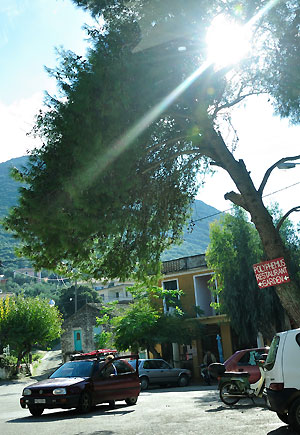 A couple of weeks ago I mentioned that Omiros Kostopoulos had taken on the position of Vice Mayor, but only days after taking on the position, Omiros resigned. The reason noted for the resignation is that the areas he was responsible for as Vice Mayor were too difficult and needed more time and attention that he was able to dedicate to them.
With many foreigners with bank accounts on Ithaki through property purchase etc, it may be worth noting that the ATE bank in Vathy has recently been taken over by the Bank of Pireas. The friendly and always very helpful staff have remained, it's just the name and balance sheet of the bank that have changed.
Send an e-Thiaki Postcard
A Collection of ithacagreece.com photographs
made into virtual postcards for you to send
to your friends and loved ones.
Nothing can replace a real postcard
but this is a good second place when you
want the card to arrive before you do.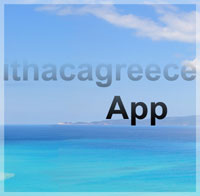 ithacagreece.com Mobile/Cellphone App
ithacagreece.com now has an app for your
mobile/cell phone. Covering many
platforms. To download through your
Mob/Cell Click on Icon Above.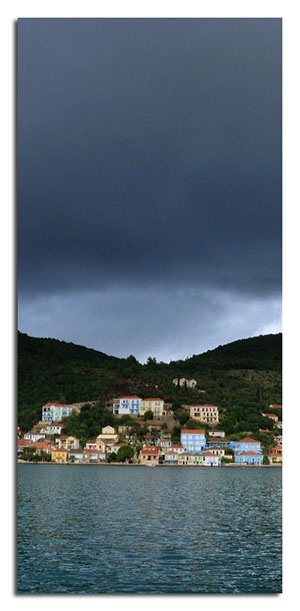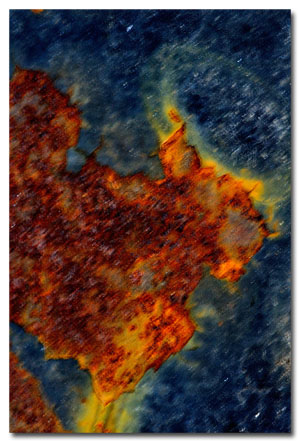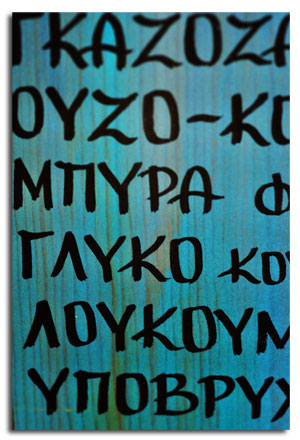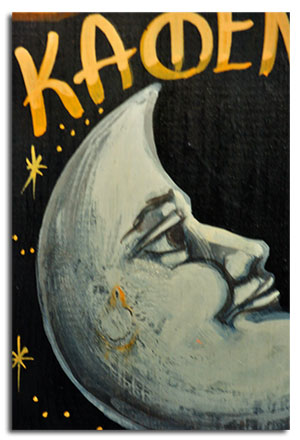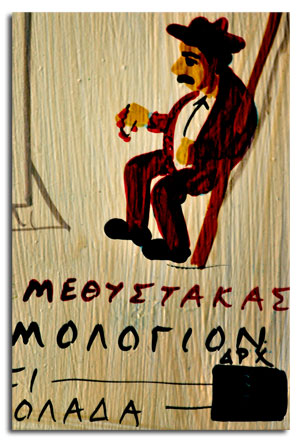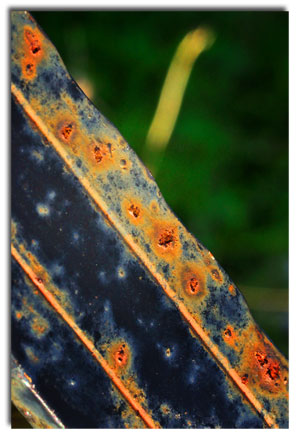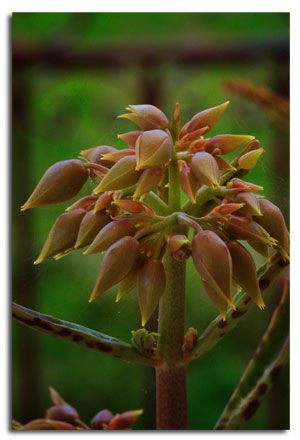 Send an e-Thiaki Postcard
A Collection of ithacagreece.com photographs
made into virtual postcards for you to send
to your friends and loved ones.
Nothing can replace a real postcard
but this is a good second place when you
want the card to arrive before you do.