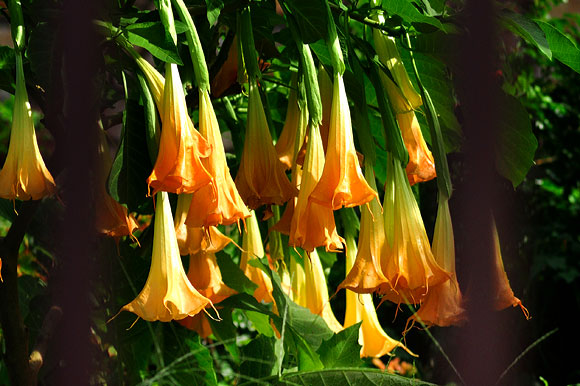 Below - One of the Frikes Mills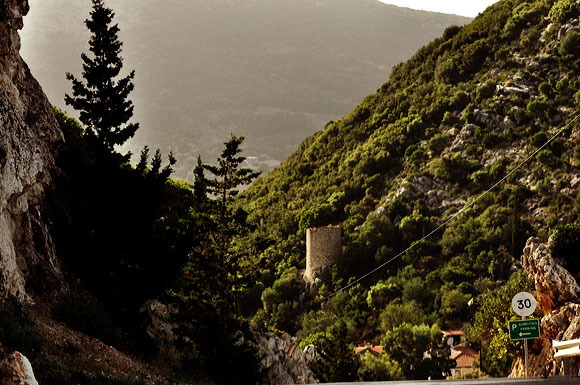 Below - Tourists take advantage of the sunny break after the wild rains.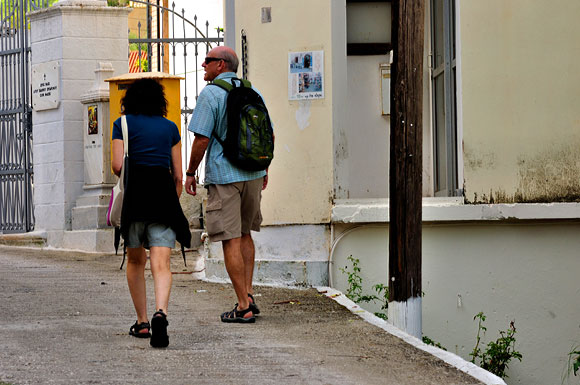 Below - View from Spavento Bar in Kioni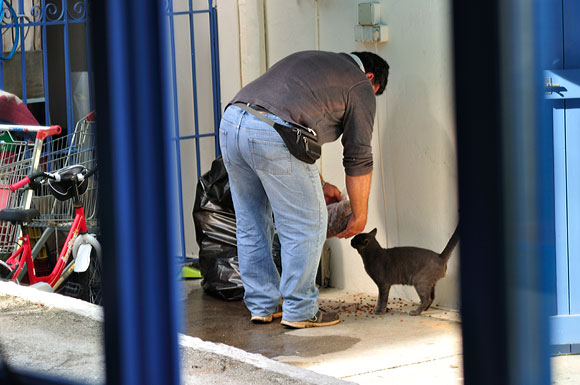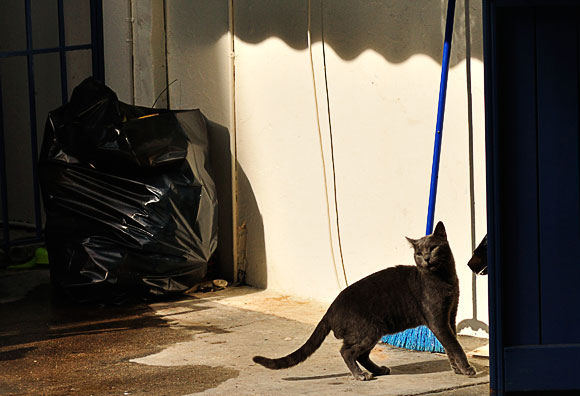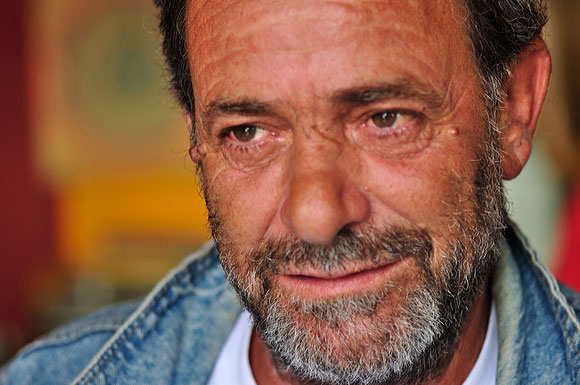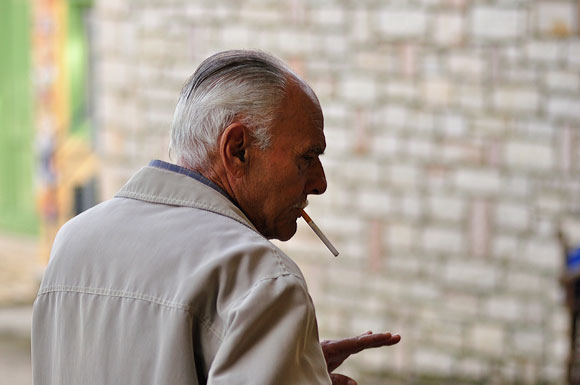 Below - Strong winds blow another storm over the island.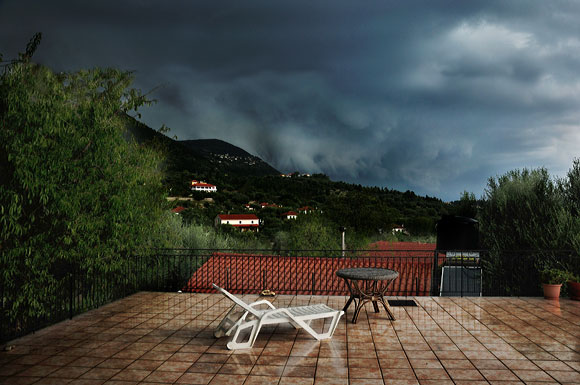 I can't finish off today without something good to say, so I'll just say this - Seeing we have no other choice than to live in an imperfect world, there is enough perfection on Ithaca, in it's nature, in the views and in how the day starts and ends, to make it, all of it, worthwhile.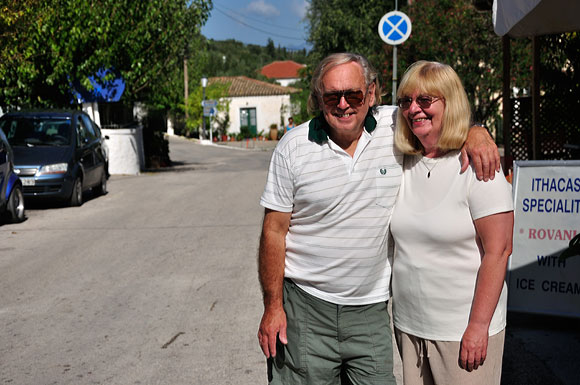 Above - Doug and Pam, Ithaki regulars in the off season.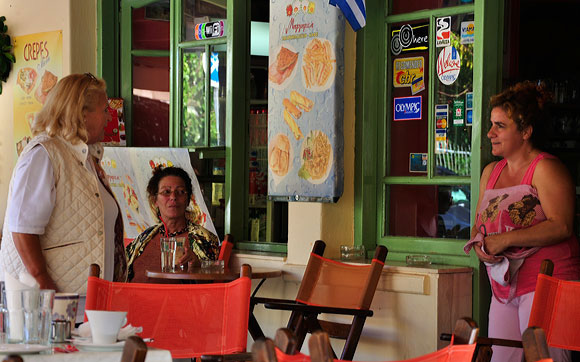 Above - Margarita from Margarita Cafe, in some local conversation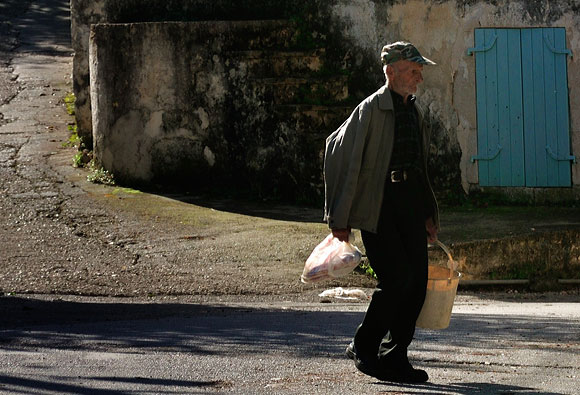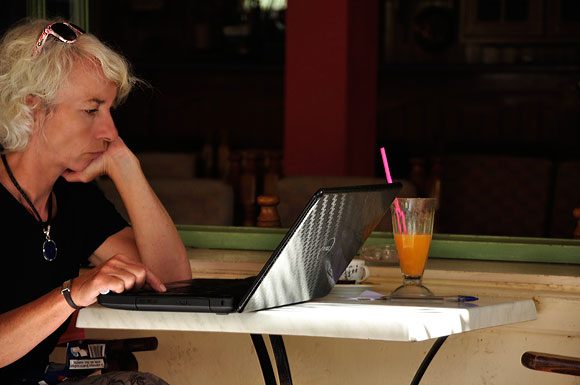 Below - Stavros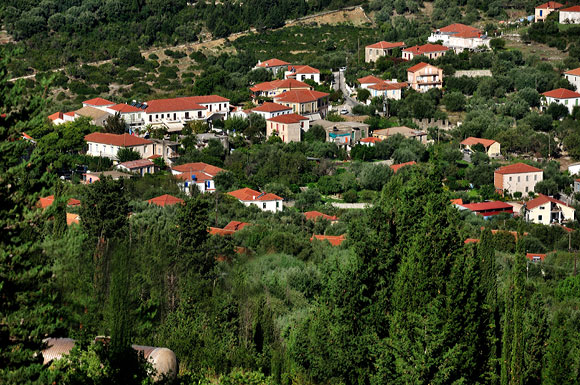 Below - It's long walk from Vathy to anywhere in the north, but worth the blisters.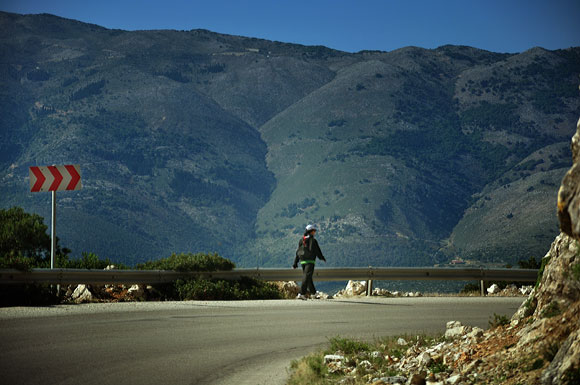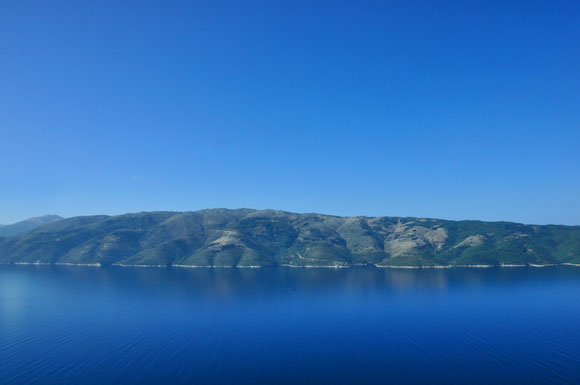 Above - View to Kefalonia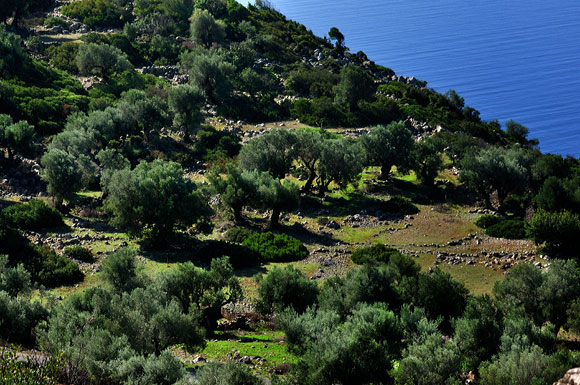 Above - Hani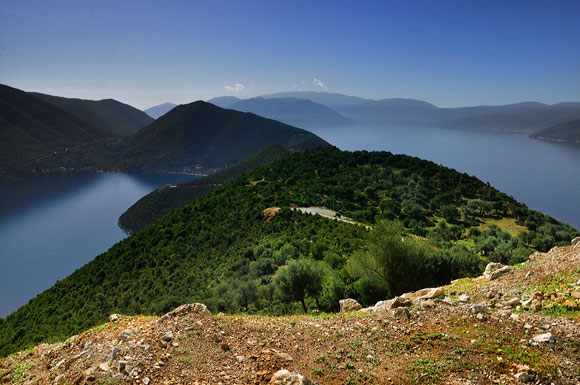 Below - Vathy Bay with ferry in the port | Above - Looking down on Hani, Aetos and Sami in Kefalonia


Below - The bread truck delivers to Anoghi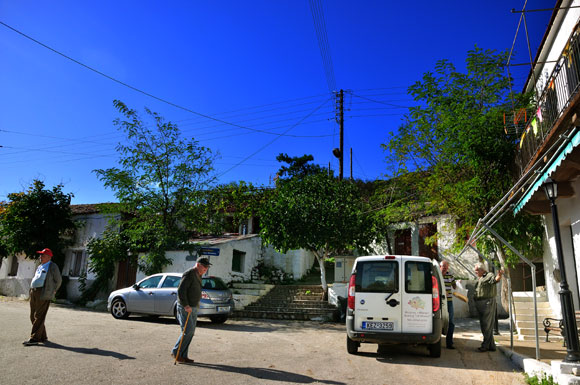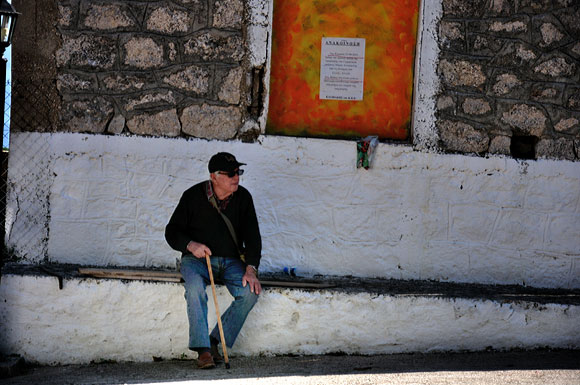 Below - The beautiful church in Anoghi with very special frescos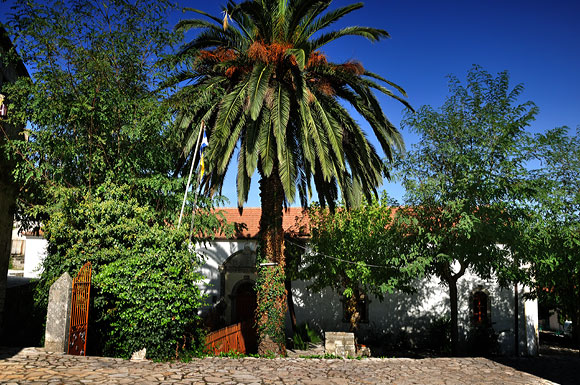 Below - High on Ithaca, where flowers don't grow.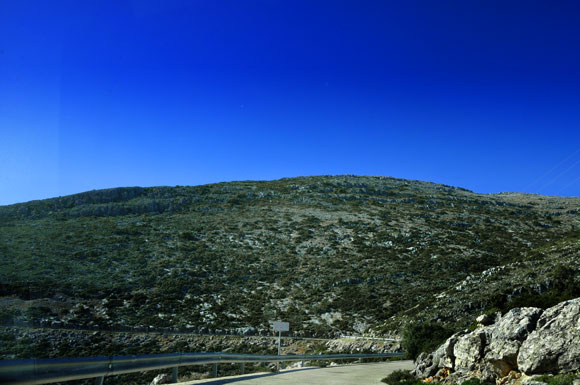 Below - Ag. Ioannis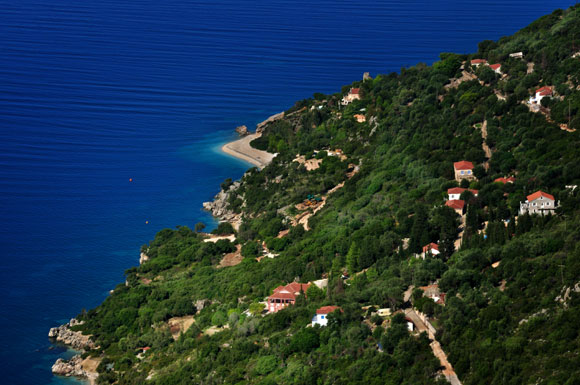 Below - The Kioni church tower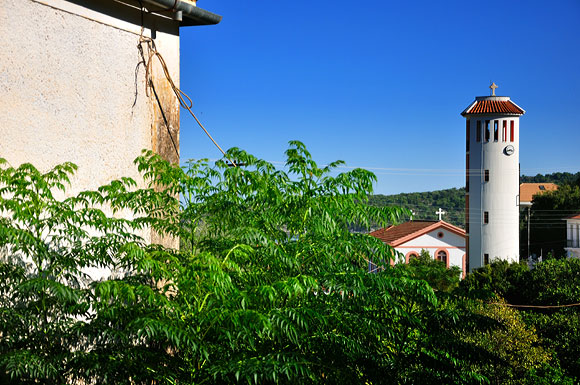 Below - George and godfather, Alexandros (not THE godfather)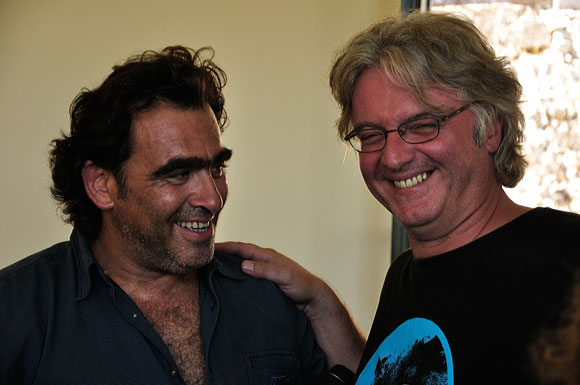 Below - Niko from Mylos Creperie with his son Theofilos and Poppy from Rementzo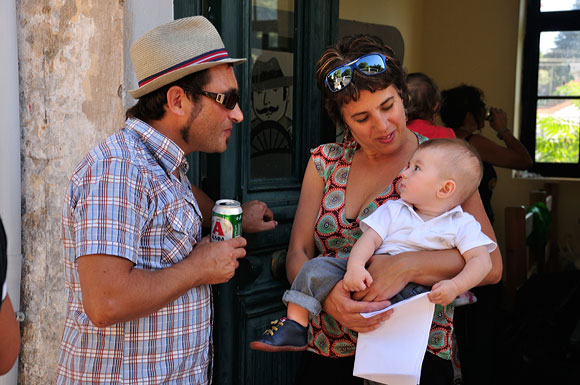 Below - Spavento Twins celebrate another birthday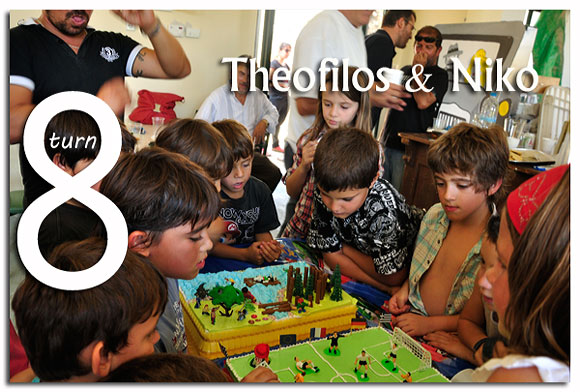 Below - Ionian Ferries - Solomos and Ionian Star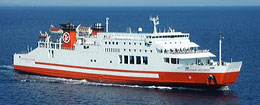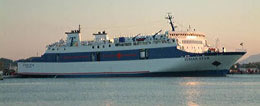 Below - Ionian Ferries - Proteas and Ionian Star




Below - Ionian Ferries - Ionis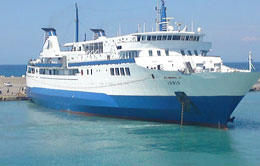 October 2012 - Tuesday 16th - Early yesterday morning, the wind circled the air around the island like a hurricane. It didn't last very long, and luckily the damage wasn't very bad. Dodonis pergola in Frikes, was one which suffered under the tension. Little tornados that spun over the water, were also spotted around our area. The weather has gone a little out of control. First we have mid summer in October and then we get Florida winds. By midday, it had all cleared up and temperature reached 26C again, with mostly sunshine and blue sky up above, but in the interim, 45.6 mm of rain had fallen on Ithaca, more than anywhere else in Greece.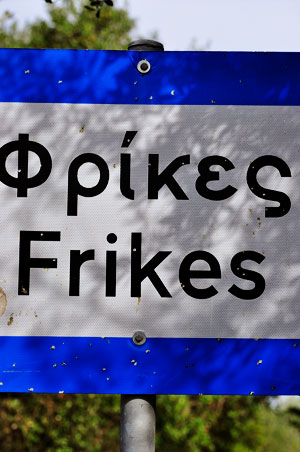 When taking your holidays in October, there is always a risk that the weather may not be conducive to actually holidaying, unless your holiday involves curling up in bed with a good book, but we can't help but feel bad for those who have come to Ithaca, only to be locked up inside somewhere, watching the rain, rain, rain. Let's hope the rains have finished and it stays mild a little longer, until the end of October hopefully, when the season officially ends.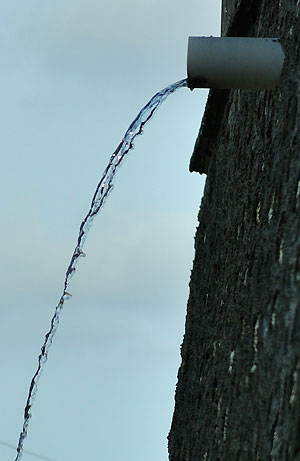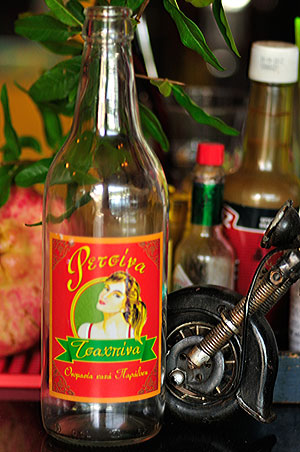 It's been surprisingly quiet, especially in the north. Usually you'd see the locals out in the groves, preparing for the olive harvest at this time of year or in the bars, catching up after the summer, but there is a noticeable absence of human life. There are still cats, however, albeit a little underfed now that the tourist season is over.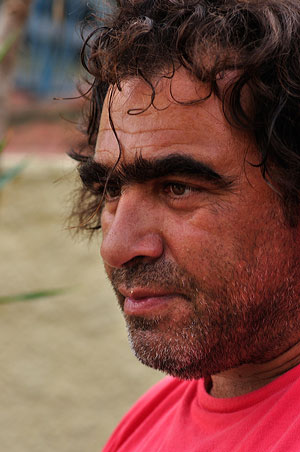 When you do have some contact with the locals, the conversations inadvertently turn to the economy and the state of the country and its disappointments. Others, like George from Spavento Bar in Kioni (Above), head off to do something they love now that there is again time again to do so. George heads out on his canoe and touches base with the core of his island, the sea.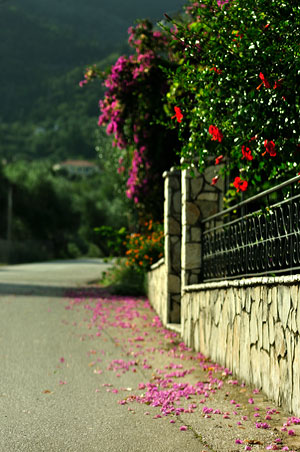 Wednesday 17th - More storms and rain yesterday. Very strong winds roared over the island and slammed quite a few things around. It's got to pick up soon. It's Ithaki afterall.
Was shocked to read that TROIKA has requested that Greece evacuate islands with populations under 150 people as they are a drain on the budget. That's right, people aren't people, they are just a drain on the budget. Why didn't we think of that, we could just get rid of everyone, maybe move them further north, and then there may be enough money in our budget to keep on the bank managers. Islands that fit into this criteria are Antipaxos, Antikithera, Delos and Kastos, just to name a few. Where should these people go? To Athens? Maybe Bonn, or better yet, maybe the TROIKA heads could open up their homes to them. It's not that many more mouths to feed.
Also sticking in my throat is a request given to the councils around Greece to give up the names of foreign children pre-school age. What? Why? This request is more than a little smelly in our present political climate which gave our Racist Party, The Golden Dawn, seats in the parliament. Eimaste sta kala mas; (Are we in our right minds?)
Seems it's good news day (not), but Thursday there is also a national strike which will take out ferries and flights with air traffic controllers going out too. The beginning of a run of strikes from now on seems to be predicted.
Thursday 18th - A glorious weather day today. Warm, sunny and fine, making for alot of happy faces around the island.
This has been on the cards for a while now, but it seems inevitable that Ithaki's Tax Office will close. One employee will be left to handle all the things 10 should be doing I guess, in an attempt to get everything online and reduce spending. Better train up your nona for the computer or start saving to make alot of trips to Kef. While in most countries, every day people have very little to do with the tax office except for around tax time, but here in Greece, going to the tax office is like supermarket shopping. There's always a need to make a stop there.
The council has approved new local bus routes which will give the villages greater opportunity to travel to the port and to Vathy, with all the villages along the way. A route for north and the south of the island. The council is asking for interested parties with a mini van to contact them on 2674033622, to help get this plan off the table and onto the road.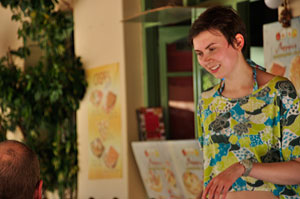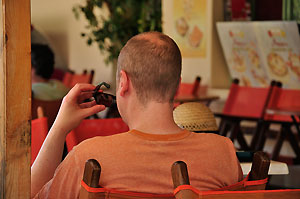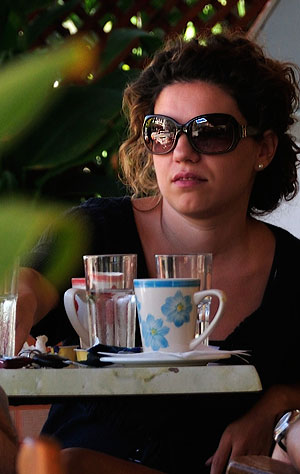 Mid morning is a really nice time of the day. You're bound to see some people at the cafe bars whether it's for a coffee or doing their online thing from the free spot.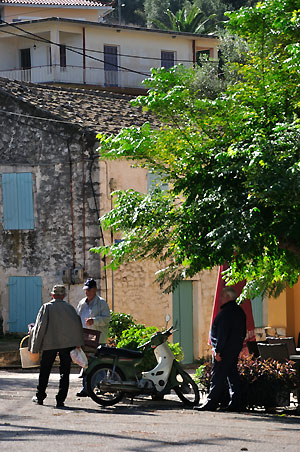 Below - After the big winds earlier this week, it's time to prune our big trees a little before they come down with the next wind.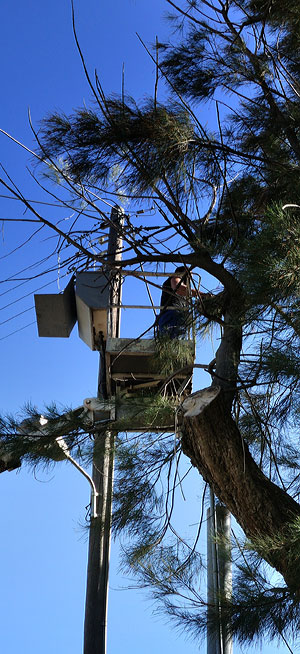 Below - Margarita Cafe in Stavros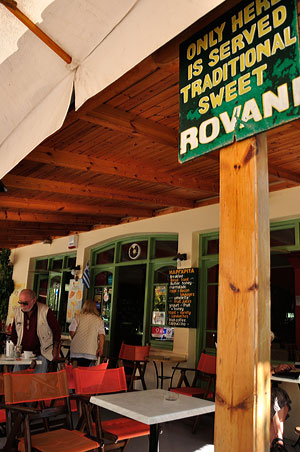 Below - Sunset Cafe has great Polis Bay Views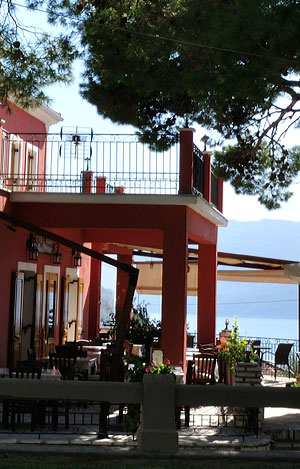 Left - Strikes nationally today, and the Eptanisos ferry remained securely moored in Vathy Bay for the duration. I did see a couple of Superfast ferries crossing the horizon returning from Italy, so it doesn't look like they've been effected.
With school well and truly underway, many teenagers have left the island for higher education elsewhere in Greece. Ithaca's education level stops at High School, after that it's in to the bigger picture. In the absence of the enthusiastic 18 - 25 year olds, the streets and cafe bars are much quieter. By the end of October, when the sailing tours finish off their seasonal run, that's when our winter really begins for us, and tourism and summer will just be memory and a photo in our iphones. There's not just a hint of gearing down now, there's neon signs. Rementzo and Fiorendino in Frikes have already closed through the day, opening up at night only, but Dodonis is still open all day, despite the wind-torn canopy. Kioni too, is closing up bit by bit with only the usual suspects like Spavento Bar and Aleka's mini market remaining open all year around, serving the community that remains in the village during the off season. In Stavros and Vathy, it's a whole different kettle of fish. Vathy as the business center of the island, still has many restaurants and shops remaining open for business, despite many closing for the winter, there's always something going on and something to do. Stavros, as the northern center, also keeps almost all businesses open, including restaurants and Cafes. During the winter, sometimes less than a handful of people may pass through their doors, so it's a real credit to these businesses (North and South) for keeping their doors open for the odd customer here and there. Without them we'd be staying home until next summer. To be honest though, after another busy summer, it's quite nice to be staying home for awhile. I'm sure I'm not the only one appreciating this time of year.
Friday 19th - Emergency meeting tonight at 6.30pm to discuss the withdrawal of the Eptanisos ferry from the Strinztis line. On the 31st of October, the ferry will put to dock, leaving Ithaca (and Cephalonia) without a ferry. There is talk that one of the Zakynthos ferries may be a replacement, but at present we are not sure of anything other than the Eptanisos will stop. Will keep you updated.
The withdrawal of the ferry due to Strintzis Lines possibly finishing up, brings up so many questions as to our future, our quality of life and our ability to sustain ourselves. Ferries bring the world to us. The ferry brings in food, fuel, business and much much more. A regular ferry enables us to leave the island when we have the need, many times, medical. As tourism is the mainstay of our lives on Ithaca, an island without a regular and reliable ferry has little chance of surviving in today's economic climate.
Another wonderful weather day again today. Shame we have so much to worry about.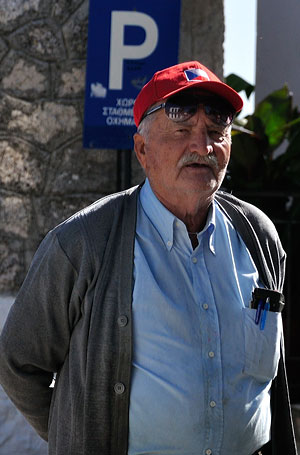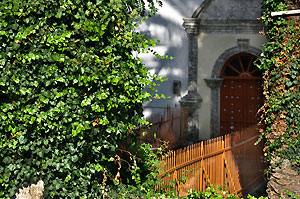 Anoghi village, on a high plateau on the island, has few inhabitants at this time of year, but that doesn't mean they are forgotten. Shopping comes to them. The Bread van, fruit van, even the doctor makes a weekly visit. At the center of Anoghi is of course the church as with other villages, but it is also the local Cafe where locals get to socialize and get a good greek coffee. It's the only shop in town, so you can imagine just how important it is.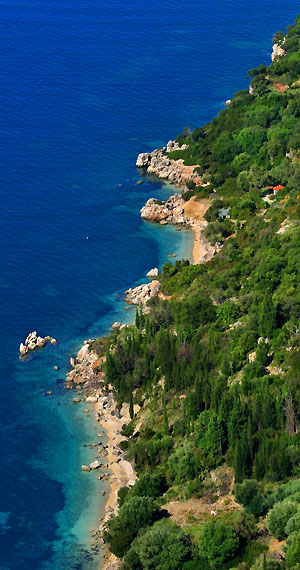 I wish the members of TROIKA would just step off their high horses long enough to really consider what their suggestions and demands mean in reality, not just on a spreadsheet. The public school system is so degraded that any hope of valuable education for our young may be a thing of the past if not seen to quickly. The Navy High School EPAL on Ithaca will be closed down, the children enrolled, will have to leave their families in this difficult economic climate, to study elsewhere. Closing down regional courts and offices on an island community means we are always a couple of hundred euros away from any of the replacements. It's like cutting off our limbs. Let's throw the 6 day week out into the modern world and see if they would go for it, crisis or not. I doubt it. Evacuating islands with inhabitants under 150... well, how would you feel if you were told you could no longer live in the country. Yes, there is much (probably everything) to change in the Greek legal, tax and medical system, granted, but obliterating a culture will not fix anything, all it will do is make for some very angry people, who if TROIKA has it's way, will have very little or nothing to lose.
I need to also ask, just how concerned is the EU and TROIKA when it has no problem dealing with the political parties that put Greece in the hole in the first place. Did they insist on honest people to run the country? No, they're happy with the thieves, so together they can decide what's best for the country? Surely that's the biggest joke of all.

Sorry folks, I just want to write about good things, beautiful views, stunning sunsets, crystal clear waters and a community with lots of Kefi, no one wants to hear about doom and gloom or write about it, especially not me, but unless I stick my head in the sand, I can't ignore what's going on. Here on the ground, the things that really need changing seem to getting worse, not better, so excuse me if I bleed out a little here from time to time.
Will leave you with the famous words of Tom Jones "think I better dance now"
Sunday 21st - Another brilliant day yesterday. It's just unbelievable that we could still be walking around in sandles and t-shirts as we head in to the last week of October, but it's true. We're all enjoying the longest summer I've ever experienced being on ithaca.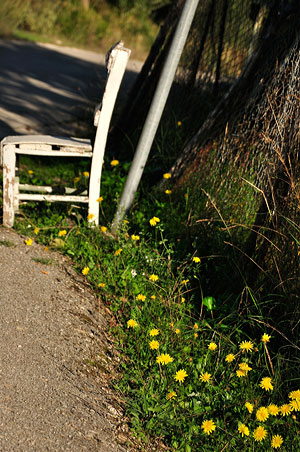 With last week's rain, nature is getting a little confused too. Flowers are springing up everywhere along the road sides. Looks very pretty.
ithacanews.gr informs us that FIORDI LE VANTE ferry will be our transport from next March. God I hope this is a joke.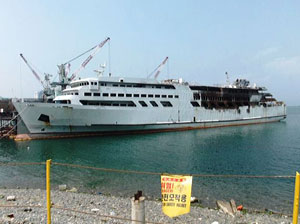 I am particularly not impressed with the fire damage from a passenger lounge fire. The ferry is being refitted and fixed, but it still makes you wonder what started the fire in the first place. In '83, on my first visit to Ithaca, it took nearly 6 hours from Patras, and once in the boat, you needed a boat to get to the toilets. Things have improved alot since then, but with the current state of affairs, who knows what we'll be lumbered with for the sake of saving some money. This pic sort of reminds me of those days. Patras to Ithaca on a slow boat wasn't much fun. In my opinion, Strintzis have done very well by ithaca for all these years. In winter, the traffic traveling to and from the mainland wouldn't pay for any of the expenses, but still it came, twice a day, irregardless. Personally I hope the company can be saved from going under and we could continue to have Strintzis service this route.
So many things seem out of our control, so there's only one remedy that may just help. Let's have a party.
Yesterday, the Spavento Twins, Theofilos and Nikos celebrated their 8th birthday with another huge party at the old school in Kioni, to which mum Jennie and dad, Giorgos, invited, what seemed like half the northern island. There was soooooo much food, even sausages and souvlaki on the grill, and of course BIG birthday cakes with lots of colour. Congratulations to the family (and a little strength getting over the sugar high). For more pics click photo left or CLICK HERE.
Ferry Update - It appears that Zakynthos - Kefalonia Ionian Ferries, will take on the Sami - Ithaca - Patras route from the 1st November. News that the company will announce this soon comes from our source ithacanews.gr. Ionian ferries have 6 boats. My choice is that we have Kalvos (Below) The others seem to small and it will take too long to get to Patras. I'm just going by the pictures (taken from Ionian Ferries site) Santa, I'd like the one below for Christmas thanks :)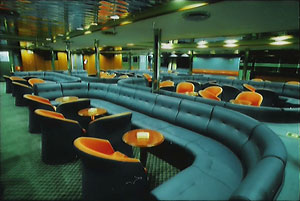 Above and Below - Ionian Ferries - Kalvos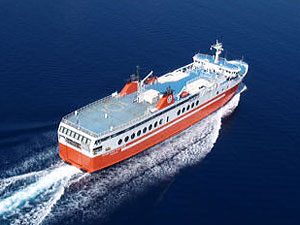 Send an e-Thiaki Postcard
A Collection of ithacagreece.com photographs
made into virtual postcards for you to send
to your friends and loved ones.
Nothing can replace a real postcard
but this is a good second place when you
want the card to arrive before you do.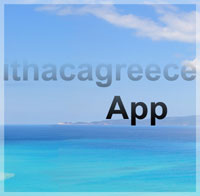 ithacagreece.com Mobile/Cell phone App
ithacagreece.com now has an app for your
mobile/cell phone. Covering many
platforms. To download through your
Mob/Cell Click on Icon Above.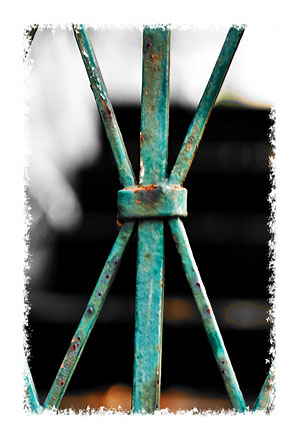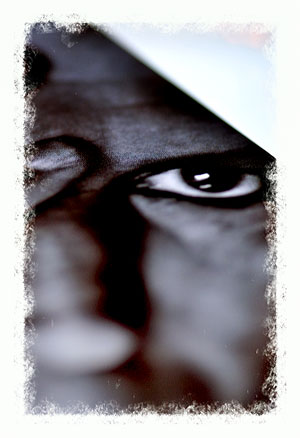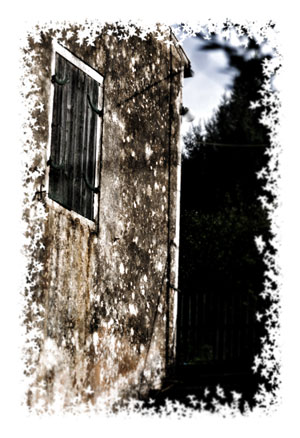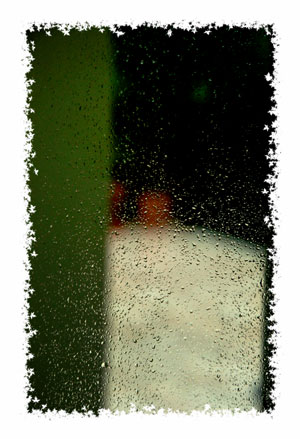 Send an e-Thiaki Postcard
A Collection of ithacagreece.com photographs
made into virtual postcards for you to send
to your friends and loved ones.
Nothing can replace a real postcard
but this is a good second place when you
want the card to arrive before you do.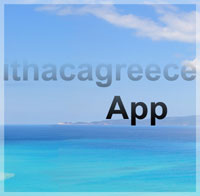 ithacagreece.com Mobile/Cell phone App
ithacagreece.com now has an app for your
mobile/cell phone. Covering many
platforms. To download through your
Mob/Cell Click on Icon Above.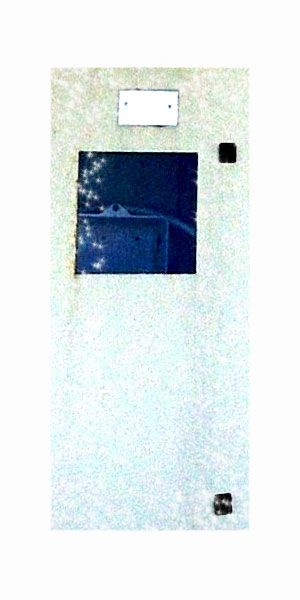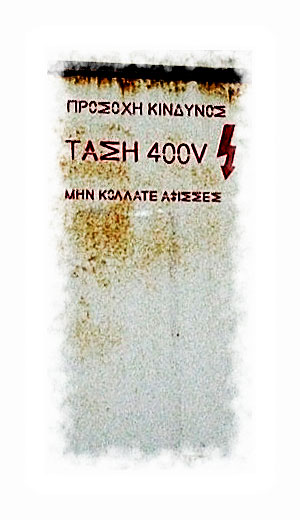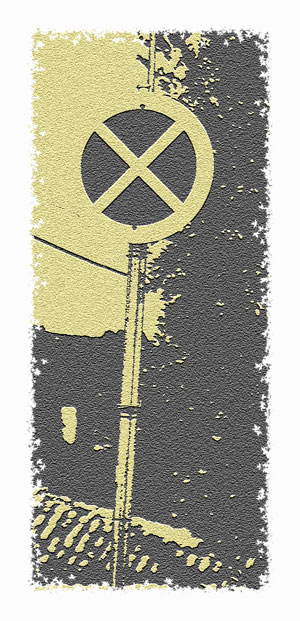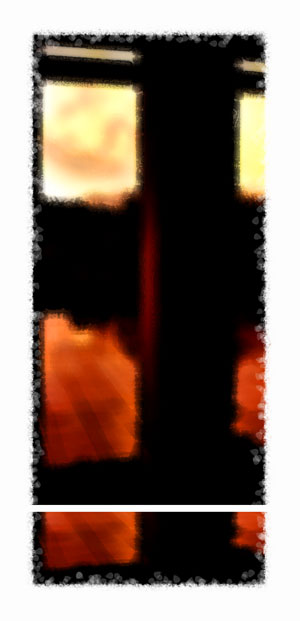 Send an e-Thiaki Postcard
A Collection of ithacagreece.com photographs
made into virtual postcards for you to send
to your friends and loved ones.
Nothing can replace a real postcard
but this is a good second place when you
want the card to arrive before you do.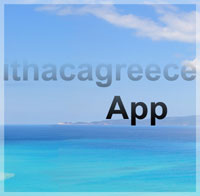 ithacagreece.com Mobile/Cell phone App
ithacagreece.com now has an app for your
mobile/cell phone. Covering many
platforms. To download through your
Mob/Cell Click on Icon Above.