June 2013 - Saturday 15th - Yesterday, it really did seem we are finally into Summer. Vathy was buzzing with people in the streets, shorts, hats, sunscreen and cameras. The north of the island too, was slightly busier than previous days during the hours it's usually quiet.
Left - Loutsa is the beach many locals get to during their lunchbreaks and now with the school holidays beginning, also the local kids.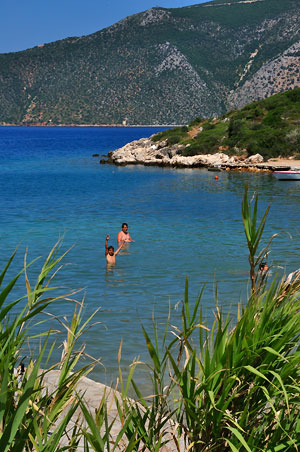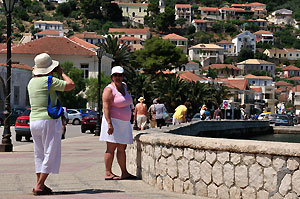 Between Frikes and Kioni, Linesmen worked in the midday sun, putting up new lines.
Many public offices have closed around Greece, and although in some cases this may be a good thing, when on an island, it can make life quite a bit more difficult. Ithakis Tax department is closing down on Monday, so a concerned citizens group have organized a demostration on Sunday 16th June in the Vathy village square at 7pm. If you too are concerned about the difficulties that will ensue with the Tax department closing, please head along and support the demonstration by your presence.
News on the grapevine is that Ionian Ferries will be leaving the Ithaca - Sami route and replacing it will be the Eptanisos ferry. Could it be true? Could we finally have a stable and reliable ferry service again on this faster, more comfortable and newer ferry? I'm very much hoping so, but let's wait and see. We've heard this news on the grapevine before and it was nothing but a sultana in the end.
Sunday 16th - Another amazing day today. It appears we are definitely into Summer now. Cloudy skies gone and just blue skies and warm sunshine ahead.
The grapevine that sprouted the possibility of the Eptanisos once again taking over the ithaca to Patras route, is not just a rumour. It was confirmed for me yesterday by our local ticketing agent. Yay!!!!!! He doesn't have a timetable to share yet, but around the 20th, the Eptanisos will be in the Ionian waters ready to transport. It assumed that the timetable will be pretty much the same as it was when the Eptanisos had the route last time, but I will post it as soon as I get my hands on it.
Meanwhile yesterday, I had the opportunity to share a traditional Orthodox Baptism with you all, thanks to Nikos and Viki from Mylos Creperie, who baptized their son Theofilos at Ag. Nikolas church in Mavrona (just outside Kioni beneath Raxi). A hectic but beautiful service and then lots of food and drink afterwards.
Greek baptisms are huge occasions which are celebrated in big ways. For more pics CLICK HERE or on photograph Left.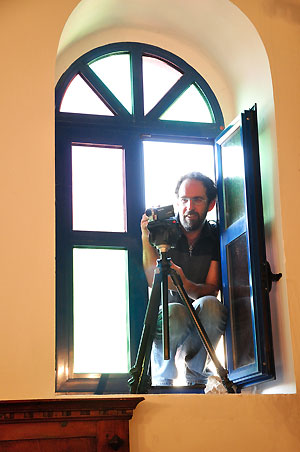 Above - Omiros Kostopoulos, Ithaki's resident and creative videographer. You'll see him at most occasions and performances around the island.
Monday 17th - Yesterday afternoon there was a demonstration (almost) in the Vathy village square, against closing down public offices and the detriorating services on Ithaca. It's a subject that should concern us all, yet only a handful of people turned up.
If you're wondering how it concerns us all then think of the money and time wasted when you have to leave the island for medical reasons, educational reasons, tax reasons and public insurance reasons. In order for Ithaki to remain a viable community, we need to be able to care for ourselves on our ground without having to travel elsewhere.
Although some of the problems could be solved online, the government is unfortunately not set up and educating our children online and online medical services, don't really do it for any community.
Unfortunately either through apathy or some other reason, people stayed away in droves. The organizers have made another date: Wednesday 19th June at 20:00 at the Vathy village square. Show your support by just turning up and help keep Ithaca a viable island for us all to prosper in.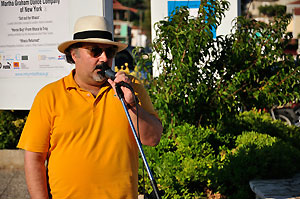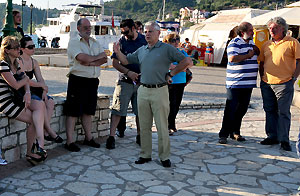 Above - Notary and resident Mr. Bouas tried his best to make people aware, but to no avail. Also on hand yesterday to speak to the issue of our medical concerns was our resident doctor, Mr. Paxinos. Both will be speaking to the issues on Wednesday.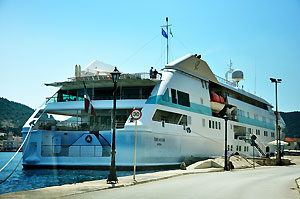 Above - Over this season, there'll be some big cruisers docking for a few hours in Vathy, brining in a little more tourism to the island.
Left - View from the main road down to Aetos and across to Forkis Bay.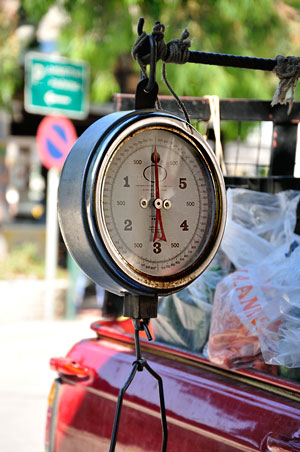 The temperatures are rising this week. Thursday is forecast for around 36 degrees C. There's no turning back now, it's definitely the sunny season.
With temperatures on the rise, so is the threat of fire, so please everyone, take care not to light outdoor bbq's when prohibited, and please don't toss your cigarettes. We have a very dedicated fire department on the island, who are forever vigilant, but there's no point in tempting fate.
Tuesday 18th - A very hot day today. Everyone headed to the beaches early.

When the weather gets hot on Ithaki, the horizon becomes misty.
Left - The Kioni views were well covered by the heat haze this morning.
Thursday 20th - Another very, very hot day expected today, as it was yesterday and the day before. Lots more people around, particularly certain times of the day, and many, many more tour groups coming through, either by bus or Day Tripping boats.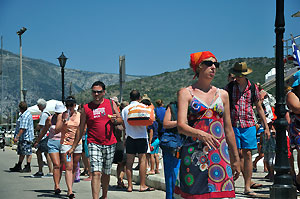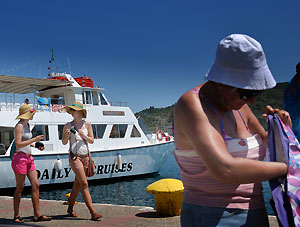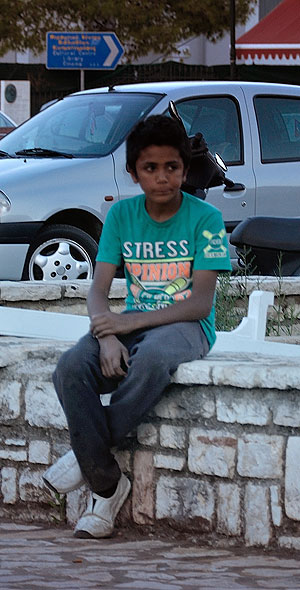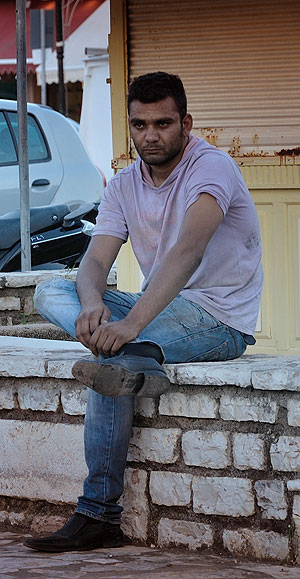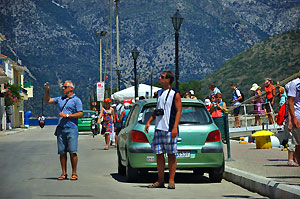 Many public offices have closed down on Ithaca, and this week, the heart of Ithacan business, the Tax Office was also closed down. It's closing has widespread repercussions, but presently, it's that the government closed down the office without setting up something to replace it. Can you believe, there is nowhere to pay taxes to at present. Talk about cutting off your nose to spite your face. Eventually we hope it will set up some online substitute, but even with that, for Ithacans it means going to Kefalonia for even small tax errands.
Last Sunday there was a demonstration, disappointingly under attended, thus another date was made for yesterday. A slightly better turnout, but the absence of the community blared loudly throughout the empty Vathy Square. There are many things the community is hoping to achieve, some of which are the tax office, education and health facilities and have, after last afternoons meeting in the square, decided to bring it all to the attention of the Council, at the suggestion of Mr. Livanis (Vice Mayor) in hope of pressuring the council to stand up for Ithaca in terms of keeping it a viable island for all by standing up on behalf of Ithaca in protest of the closures.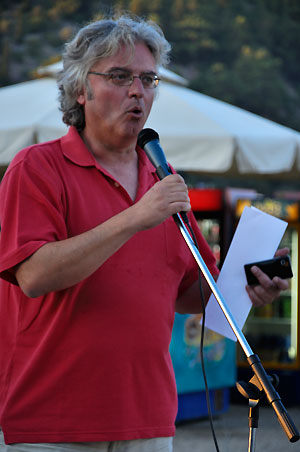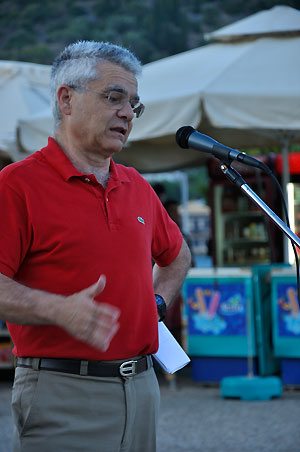 Above - Sounding alarm bells was also Dr. George Paxinos, who worries about the health risks of a community left without efficient health services.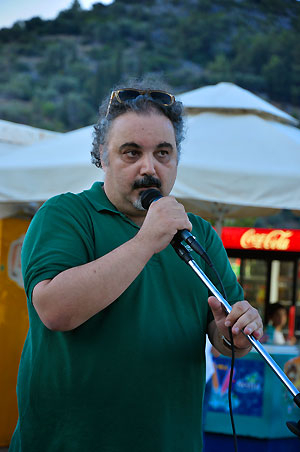 Some members of the community opened discussions on solutions and prospectIVE methods to challenge these closures, but the handful of people sitting around the square were largely silent.
It was settled however, that Mr. Livanis would organize a Council Meeting for Tuesday next week to bring all the issues concerning Ithaca's closures, to the heads of the Council, noting also, that he stood firmly behind the community in this and would help in any way possible.

These issues are not anchored with any political ideology, but deeply anchored in a community vying for viability in a changing Greece.
Left - Vathy at dusk is blanketed in a golden pink light which falls lightly over the bayside.
Friday 21st - What a 'scorcher' yesterday! Road worthy certicificates and major car services are mostly in Kefalonia, so that's where quite a few Ithacans headed yesterday, including us. Temperatures reached around 36 degrees C and when it's that hot, Kefalonia is not the place you really want to be. So little shade, so very few cool spots. A hot day in Kefalonia, although a beautiful island too, really makes you appreciate what Ithaki has to offer. There are few places around the island where you can't find a shady, cool spot to sit in through a heatwave. Our mostly green little island, is a sanctuary on a hot day.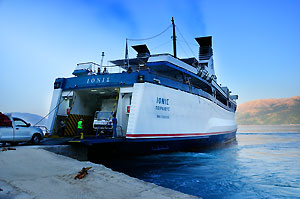 Many, including me, are disappointed that due to reasons only known to the maritime board, the Eptanisos was refused the Ithaca - Patras route, and although Ionian Ferries wanted to leave the route, they have now been forced to remain. I hope they see sense soon, Ionian ferries, the Ionis, is just not large enough for a summer run between Ithaca - Kefalonia and Patras.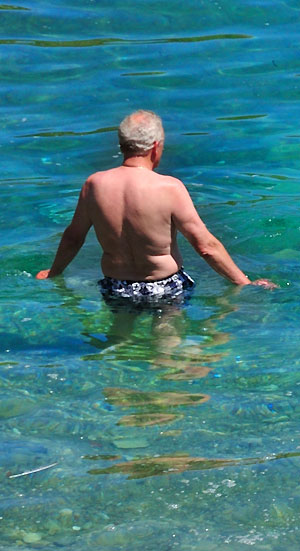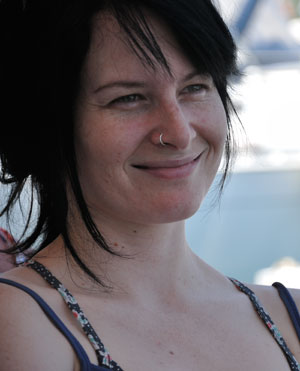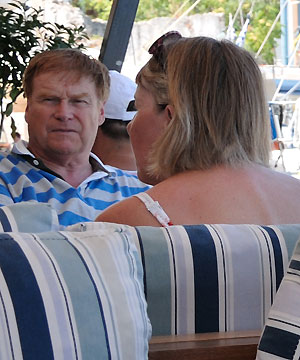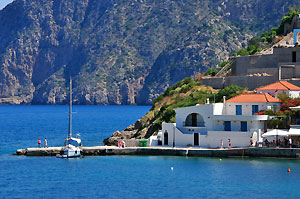 It was a good opportunity to take a drive around the island. The air-conditioned car was the best place (beside the beach) to be. We headed from Sami to Argostoli and then north to Fiscardo, with a quick look at Assos, before heading back to Sami for the 5pm ferry back to ithaki.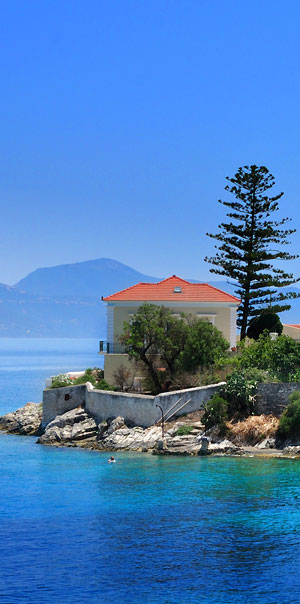 I expected Kefalonia to have many more people, but it was pretty quiet in terms of touristic activity. Could have been the heat, or that it's near the end of the week, but visitors were pretty thin on the ground.
Back to Ithaca. We have so much to appreciate on our little rock.

Send an e-Thiaki Postcard
A Collection of ithacagreece.com photographs
made into virtual postcards for you to send
to your friends and loved ones.
Nothing can replace a real postcard
but this is a good second place when you
want the card to arrive before you do.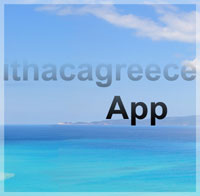 ithacagreece.com Mobile/Cellphone App
ithacagreece.com now has an app for your
mobile/cell phone. Covering many
platforms. To download through your
Mob/Cell Click on Icon Above.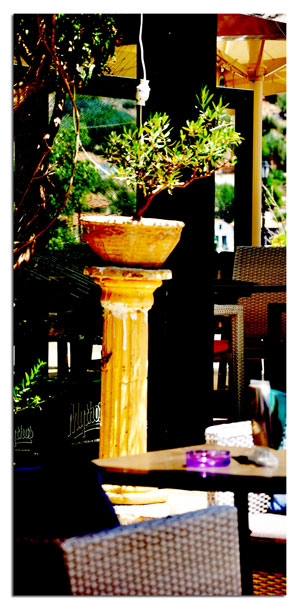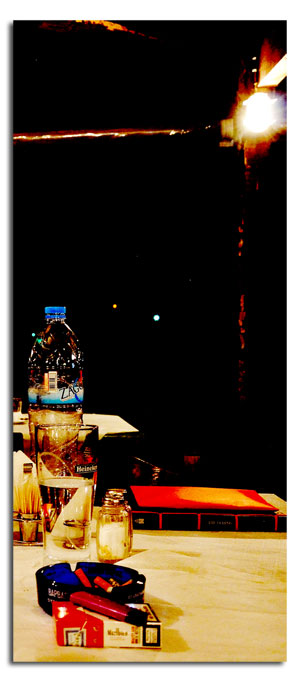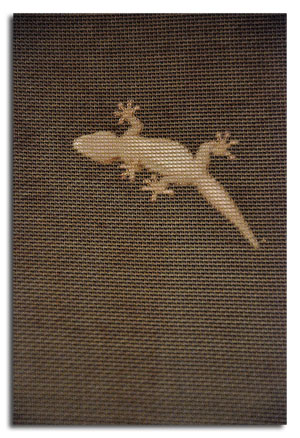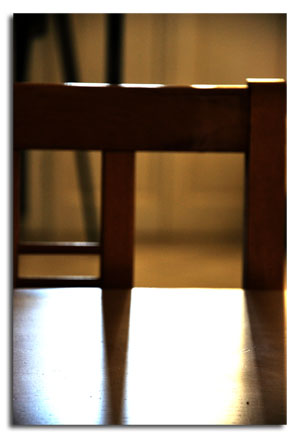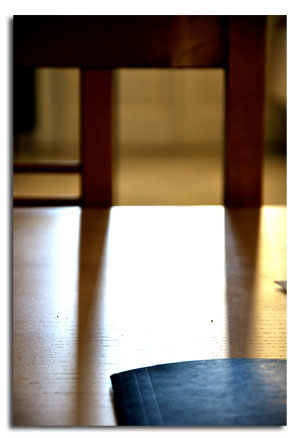 Send an e-Thiaki Postcard
A Collection of ithacagreece.com photographs
made into virtual postcards for you to send
to your friends and loved ones.
Nothing can replace a real postcard
but this is a good second place when you
want the card to arrive before you do.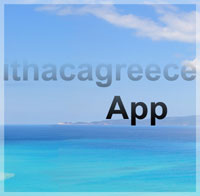 ithacagreece.com Mobile/Cellphone App
ithacagreece.com now has an app for your
mobile/cell phone. Covering many
platforms. To download through your
Mob/Cell Click on Icon Above.