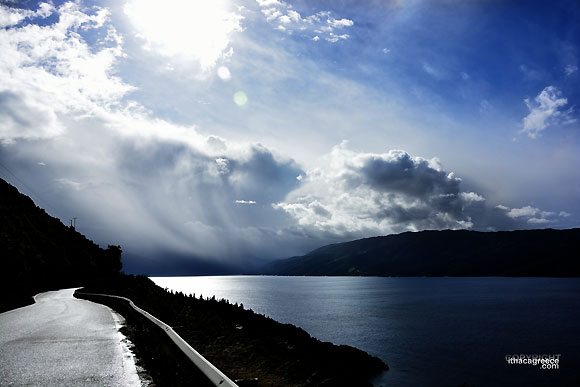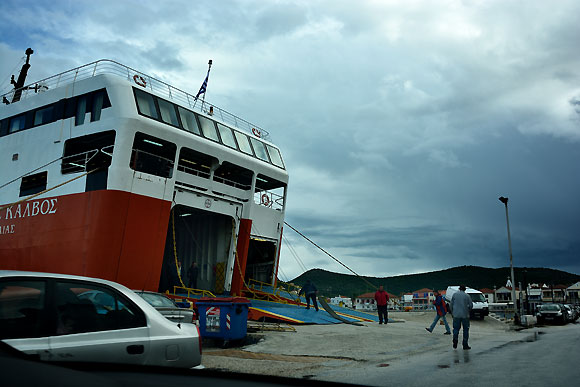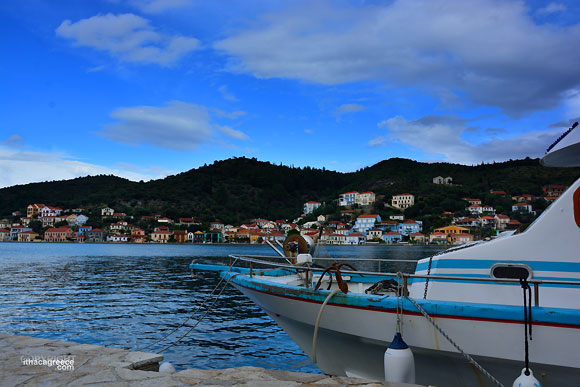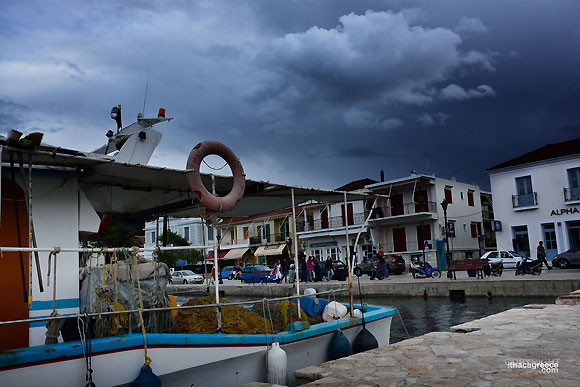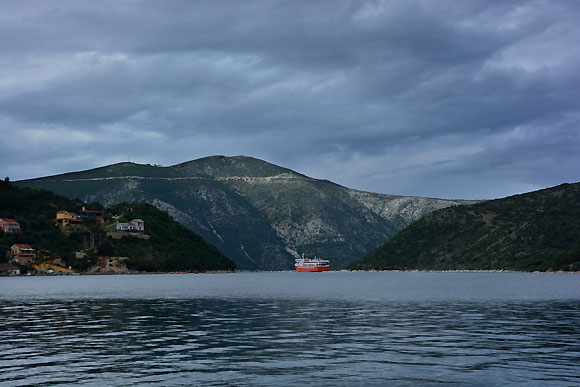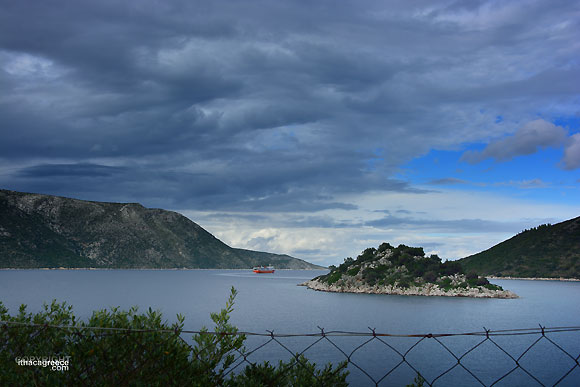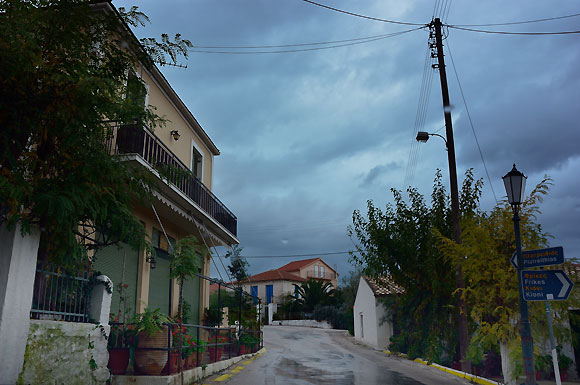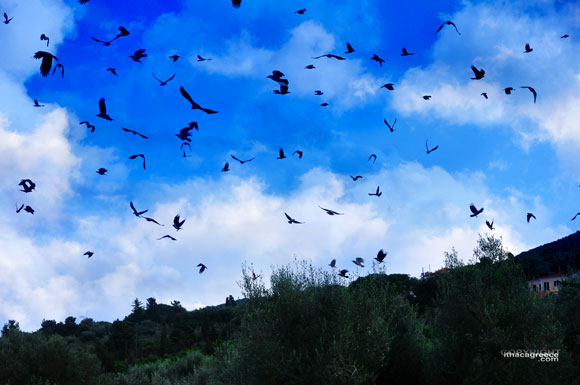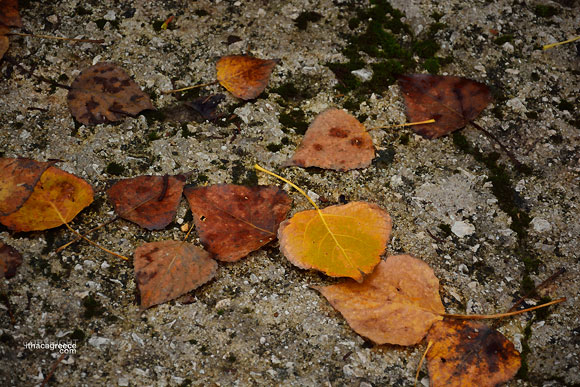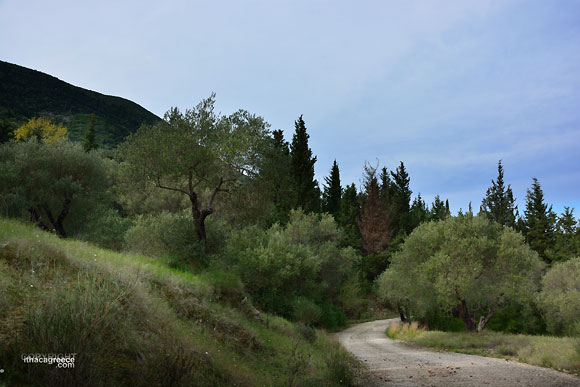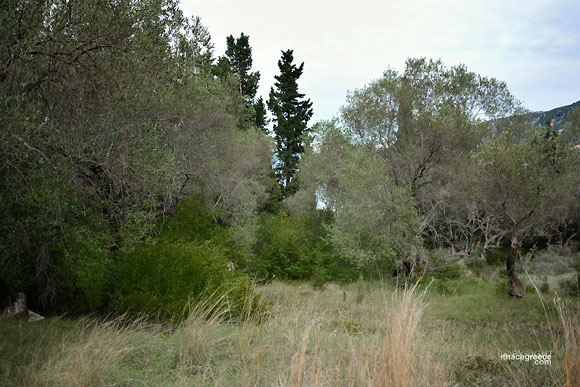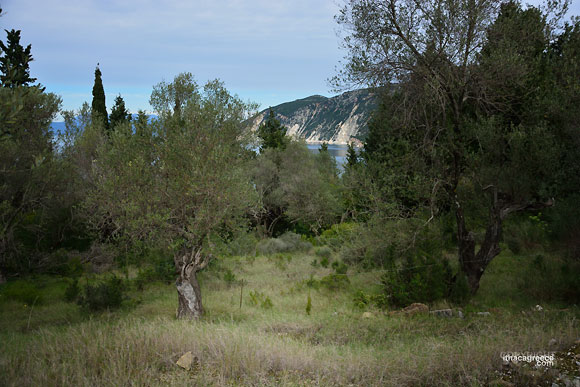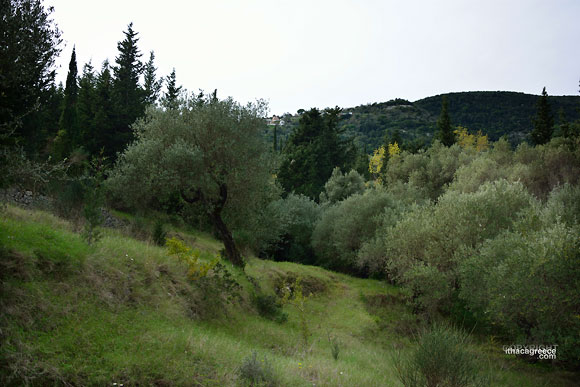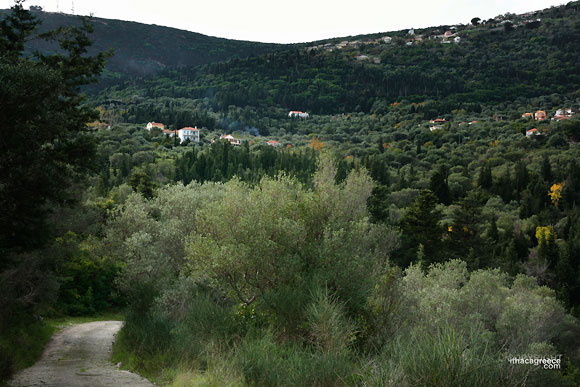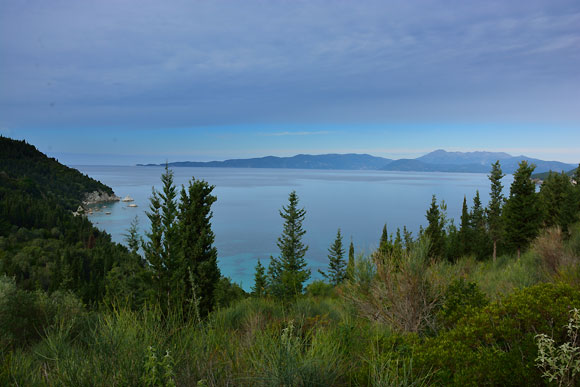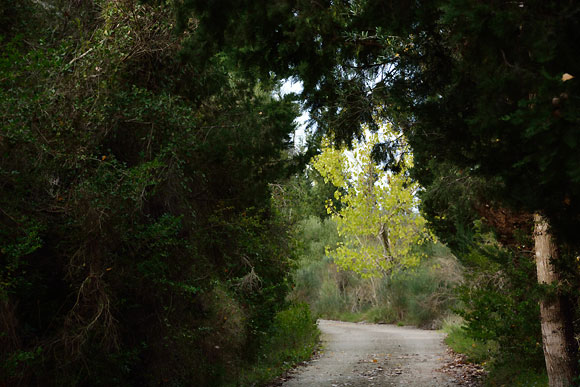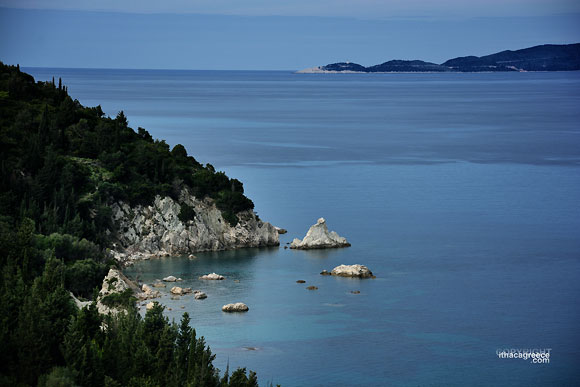 November 2013 - Tuesday 26th -It really is the stormy season this month. One storm after another passing over. Some days we do have a little sunshine and blue sky, but it's usually short lived before thunder cracks open the sky again and lightning displays it's spectacular shows across the Ionian sky.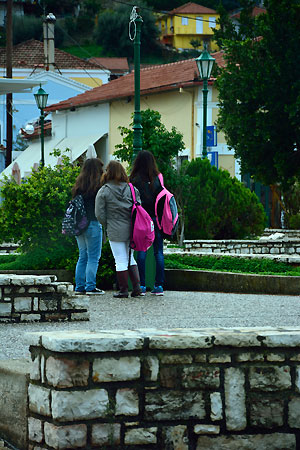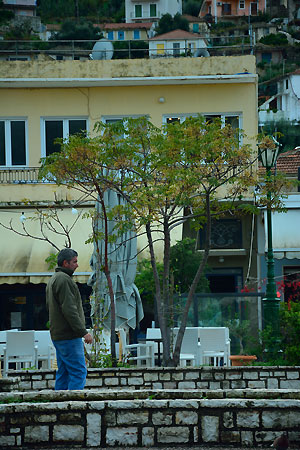 Looking south you see black skies, looking north you see blue skies, but just after midday, all of Ithaca went black with roaring storms and rain.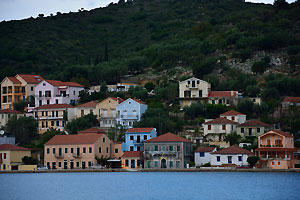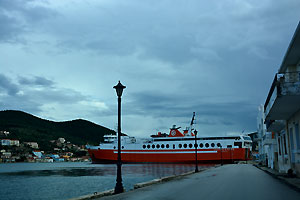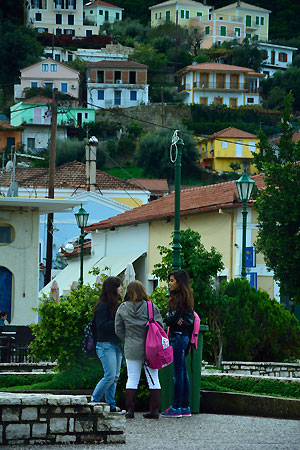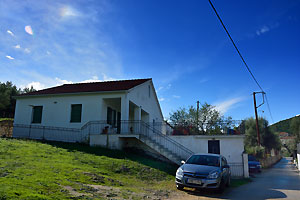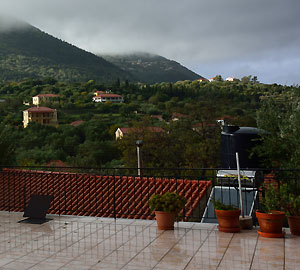 No matter where you walk, you're walking through puddles and where there are no puddles, a stream runs down a road. Ithaca is so wonderfully green right now, most, especially those who only come to the island in Summer, wouldn't recognize ithaca, it's so lush.
I really don't want to speak too soon, as thunder continues to roar overhead, but we have been lucky enough for this weather, not to knock out the power grid. I'm keeping everything crossed that it stays this way because there really isn't anything better than watching the storm outside from a warm and cosy place....and, just as I finished typing that last heartwarming sentence, the power went out.
Loading up tomorrow's page tonight, you just never know when the lights will go out again.
Wednesday 27th - Today the storms seemed to have finally cleared. More blue sky than not, no rain or distant thunder. Over the past few days, the storms have been so violent and loud, it almost felt like the end of the world. It's much colder now, snow beginning to fall in the north of us. Welcome winter. It came with avengance.
Below Left - A little Hitchcock experience this morning with 'The Birds' making a special appearance in the Apostolata neighbourhood of Stavros. Just a bit freaky. These birds weren't fleeing, they were coming and hanging around my house. They must have sensed I was just slightly miffed that the internet had been off for most of the working day.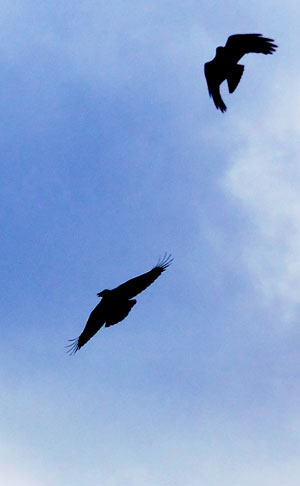 A couple of parties this weekend. The 'A' highschool students are having a party at Lalas on Friday night. Entrance 3 euro and the Football Club is having a party at Thalasses on Saturday. Looks like a busy weekend.
Friday 29th - Another grey Friday today, with more bad weather coming our way over the weekend. If you want to keep a close eye on the weather around the north of Ithaca, you can visit Loukas Anagnostatos (from Nostos Hotel in Frikes) Meteoclub page which will give you the lodown on Lahos weather. http://lachos-ithaki.meteoclub.gr/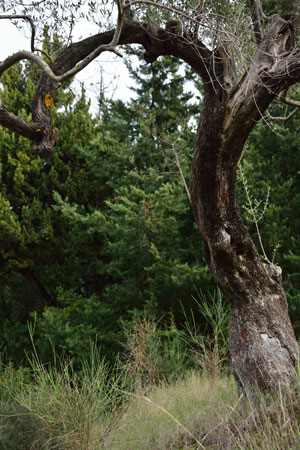 It's fairly quiet in the streets these days. Mornings have the most activity and then again early evenings, but mostly it's still. Today we head out around the Afales area, hoping to brighten up a mostly dull day.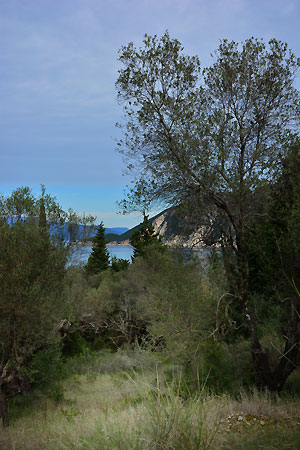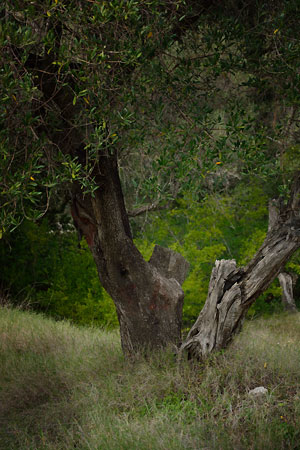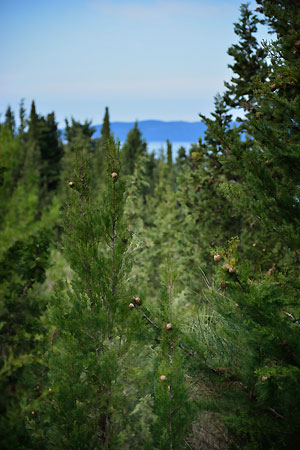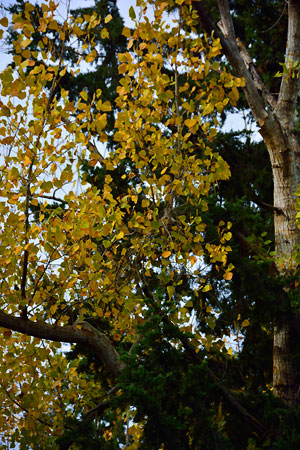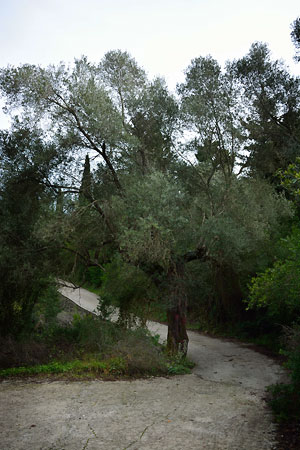 Don't forget tonight there's a party in the basement of Lala's, held by the 'A' High School kids. Entry is 3 euro and it starts at midnight.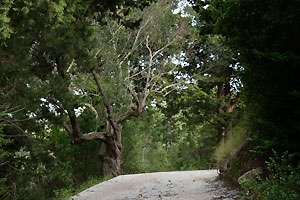 Send an e-Thiaki Postcard
A Collection of ithacagreece.com photographs
made into virtual postcards for you to send
to your friends and loved ones.
Nothing can replace a real postcard
but this is a good second place when you
want the card to arrive before you do.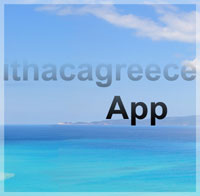 ithacagreece.com Mobile/Cellphone App
ithacagreece.com now has an app for your
mobile/cell phone. Covering many
platforms. To download through your
Mob/Cell Click on Icon Above.