Today on the 21st May people everywhere around Ithaca are celebrating the Name Day of Eleni and Kostantina, so Hronia Polla to you and all of you around the world.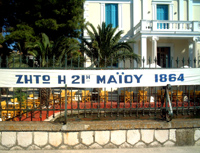 Today is also the anniversary of the Unification of the Heptanese with the rest of Greece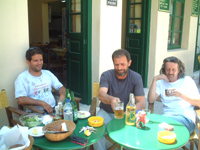 Aggelos Kannas, Aggelos Kalinikos and Yiorgos Douglas in Frikes. Just one more beer.