Saturday 9th August 2014
Day 2 of the 2nd Kioni Musical festival was up for some tough southern competition with the Farmers Market in Vathy Square, where Mnistires (Ithaki's Panighiri band) played. The attendance for the second night was down, but considering that the music was 'rock/grunge/retro guitar-soaring noise' was music to my ears, but not to the ears of those firmly planted in the mainstream of music. First up was the B-Sides from Patras. They played some soft rock, mainly originals and but also a couple of covers that were fairly well accepted. The singer had a nice voice and the music wasn't too sonically charged for the locals or visitors who came along to be aurally disturbed by it. The boys started a bit late, over an hour late, so that threw the timing for the night out a bit. Some people got restless and by the time the B-Sides finished their set, many were already tired and left. It was a shame because The Callas, main act for the second night, have been critically acclaimed and have had their album 'Am I Vertical' produced by Jim Sklavunos (Nick Cave and the Bad Seeds, Sonic Youth and The Cramps). Brothers Lakis and Aris Ionas, lead the band and although they wear their influences firmly on their sleeves (Pixies, Cramps, Sonic Youth), there was enough originality to give them credit.
The Callas scared a great majority of the audience with their sonic boom and razor guitar sounds, distorted bass, running hot through the PA. "Anger" by The Callas is featured in February's issue MOJO cd compiled by Nick Cave & The Bad Seeds, along with Thurston Moore, Alan Vega, Moondog, Bill Callahan, Martin Rev et al
Over the last few years The Callas have played at: Family Business (NYC), Palais de Tokyo (Paris), The Great Escape Festival (Brighton, UK), Indietracks Festival (Derbyshire, UK), Reeperbahn Festival (Hamburg, DE), Artrocker Magazine (London), White Trash (Berlin), Old Blue Last (London), The Windmill (London), The Fly (London), Club Fandango at The Monarch (London), Barfly (London), Alma Enterprises gallery (London), Favela Chic (London, UK), Sala Apolo (Barcelona), Espacio Menos Uno (Madrid), Taktfrei fest (Berlin), De Roode Bioscoop (Amsterdam), Fieldgate Gallery (London)
Ithaca was actually quite honored to have a band of this stature play the Kioni Festival, and although their music isn't everybody's cup of tea, it was mine and so I stayed till the very end to even see a little stage diving. It was great to see some girls up on stage, playing hard and fast.
The Callas is Aris Ionas (guitar & vocals), Lakis Ionas, (bass & vocals), Chrysanthi Tsoukala (guitar & vocals) and Marilena Petridou (drums)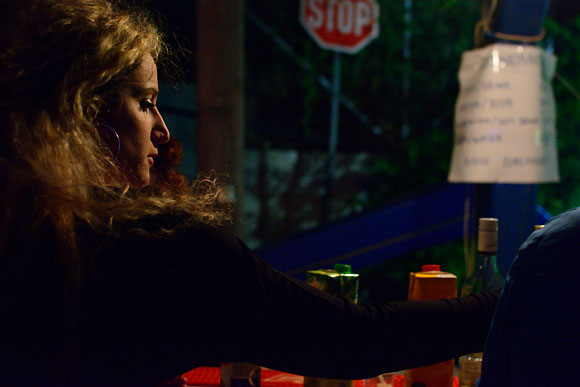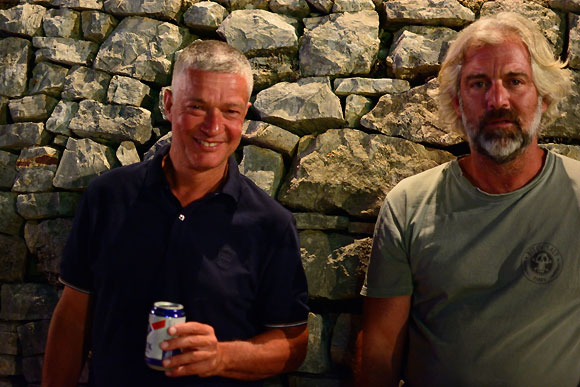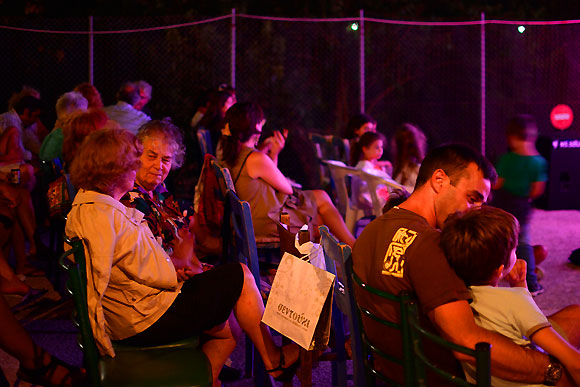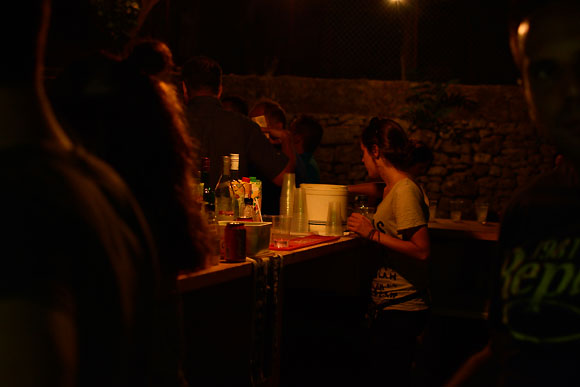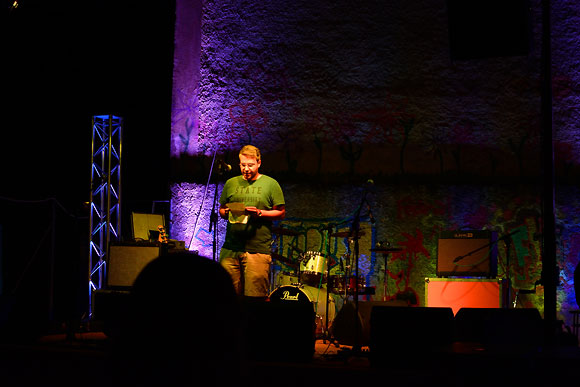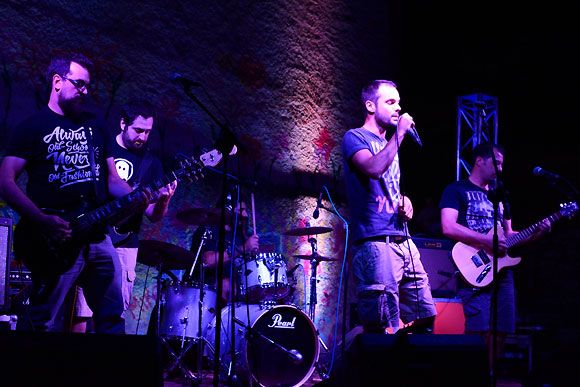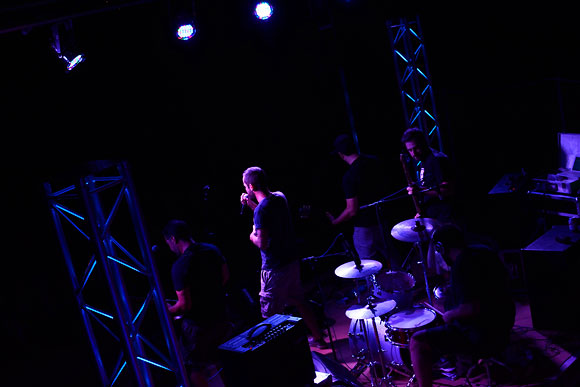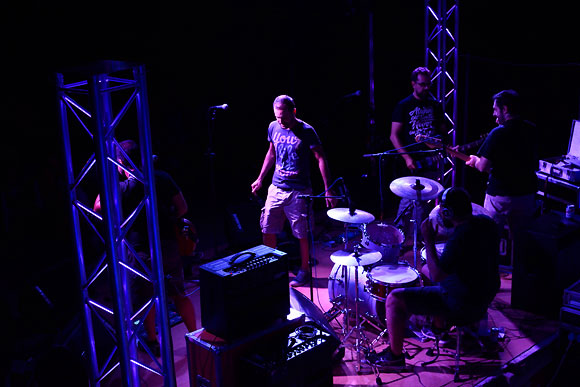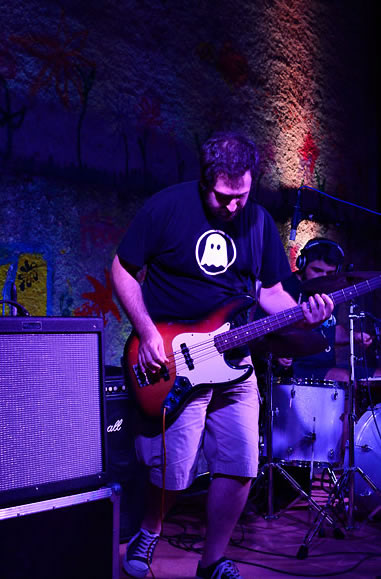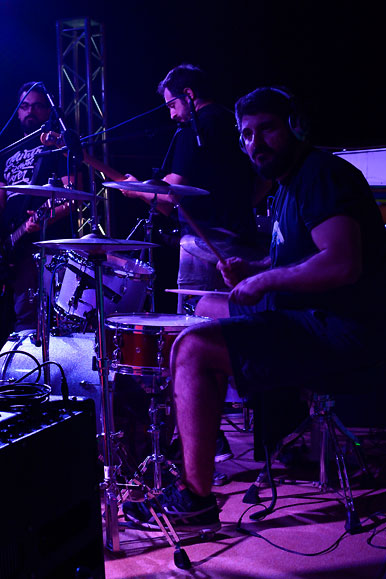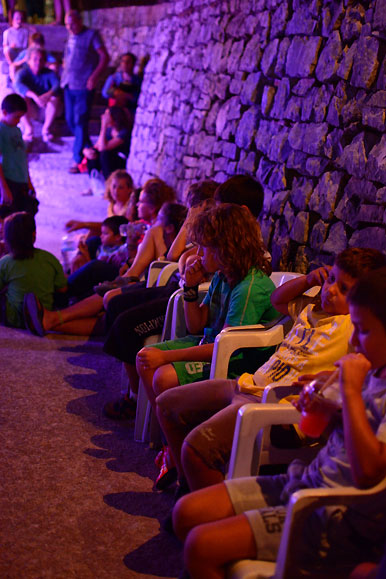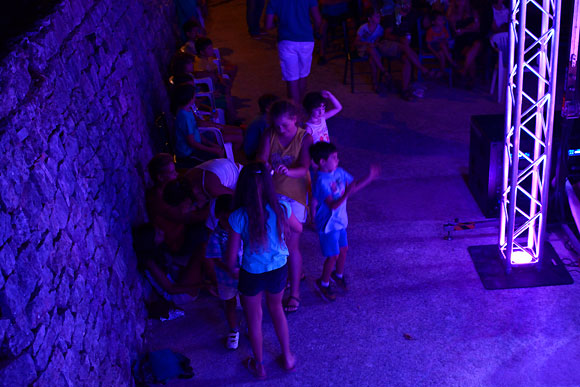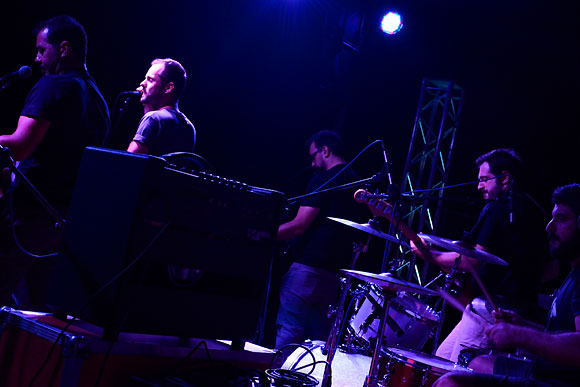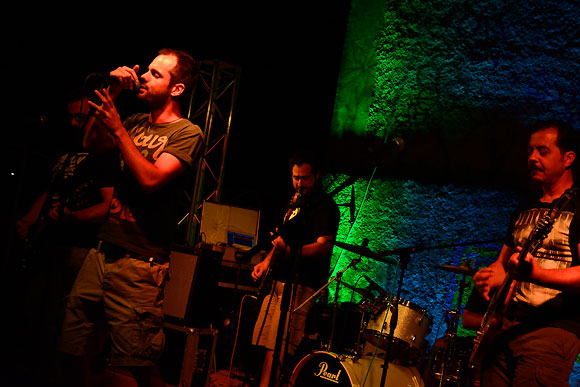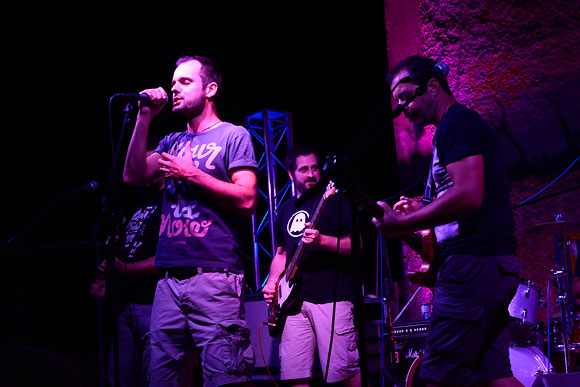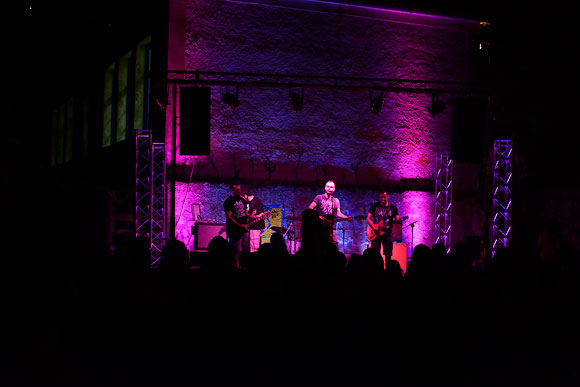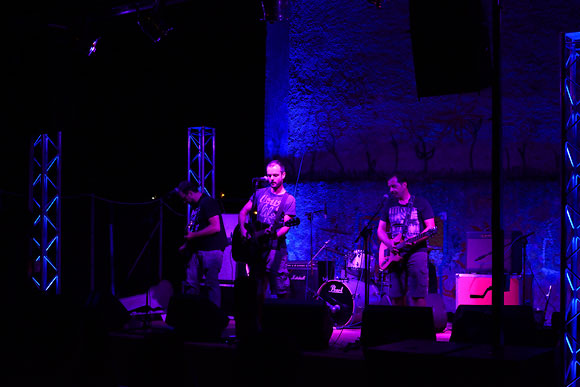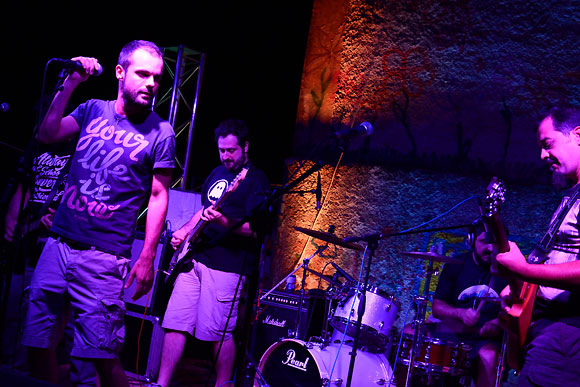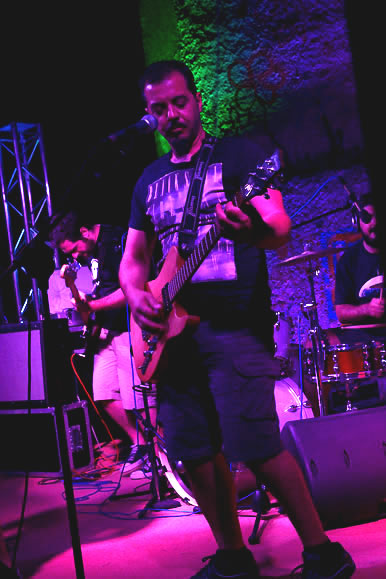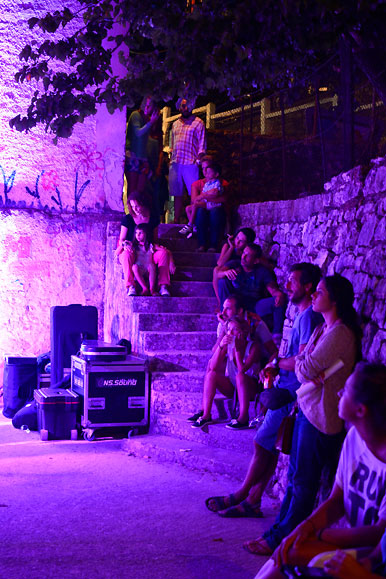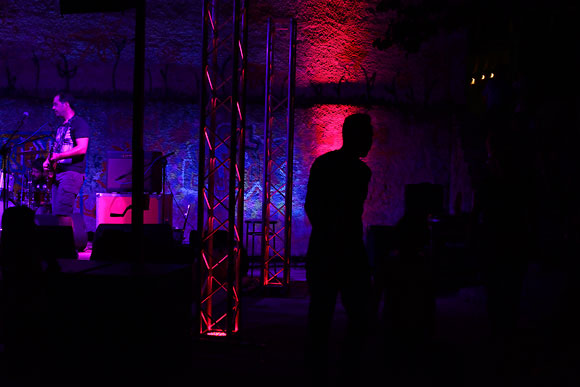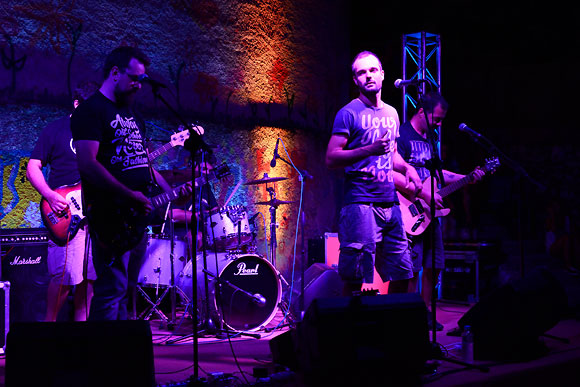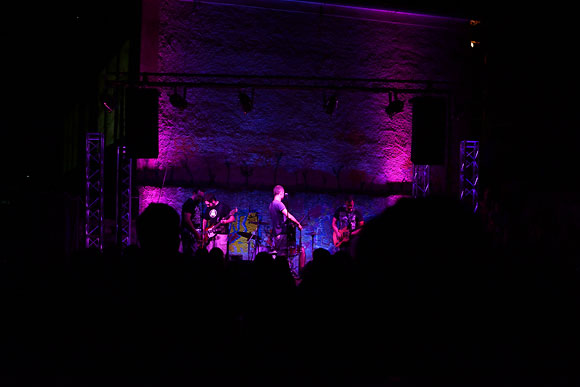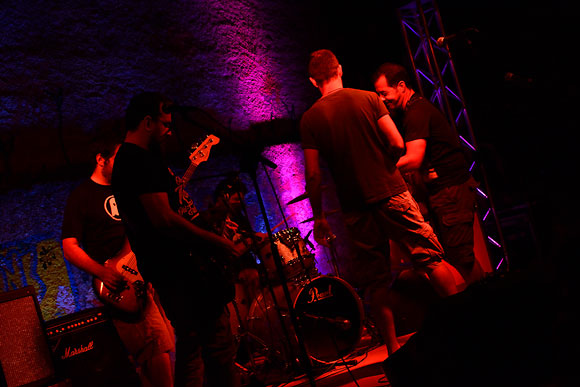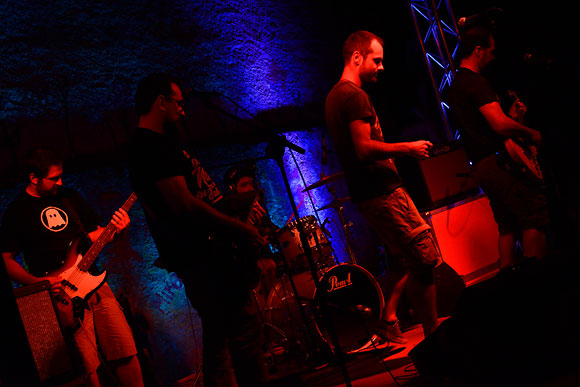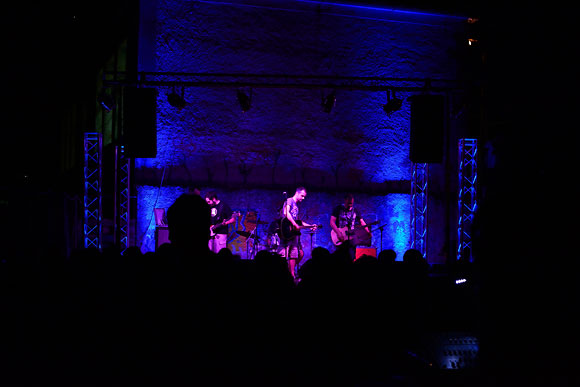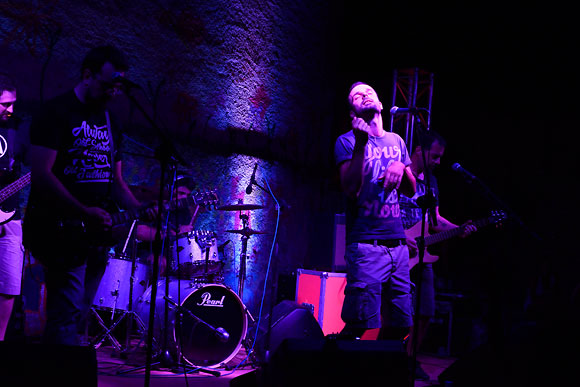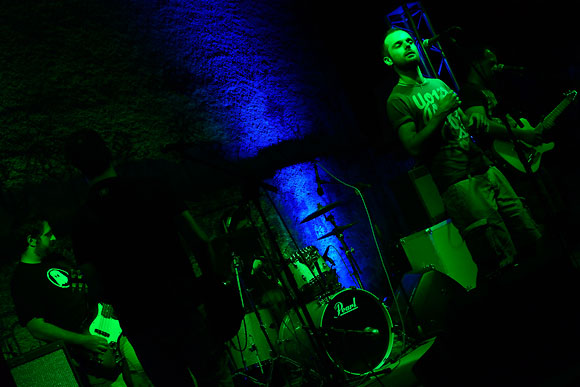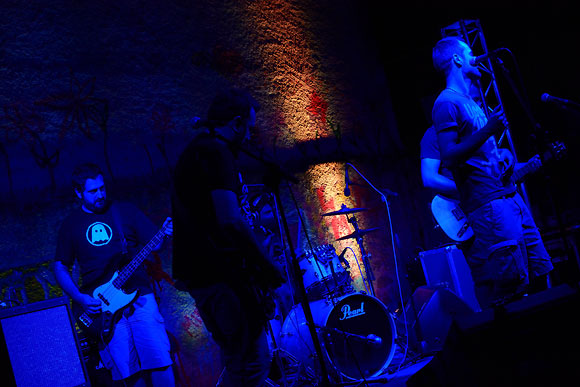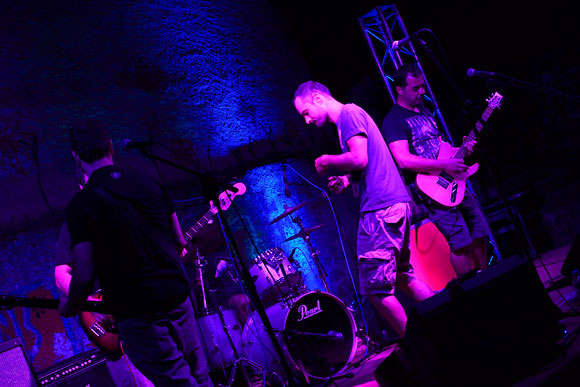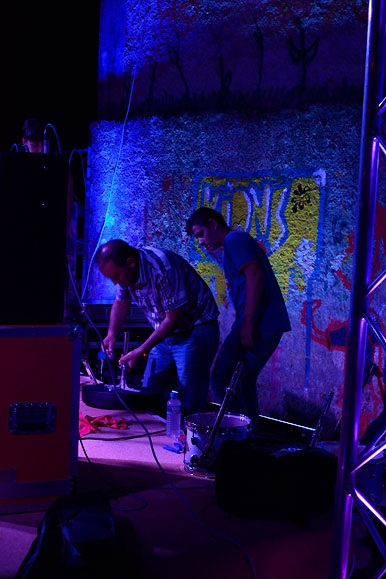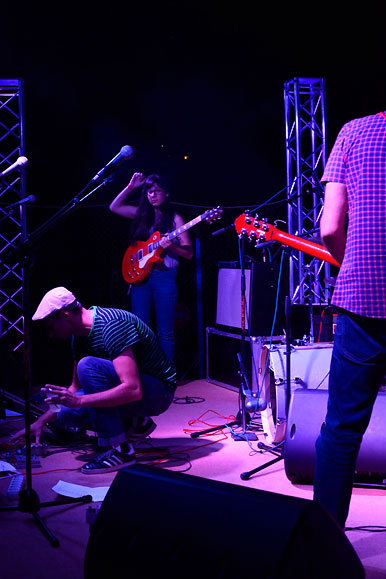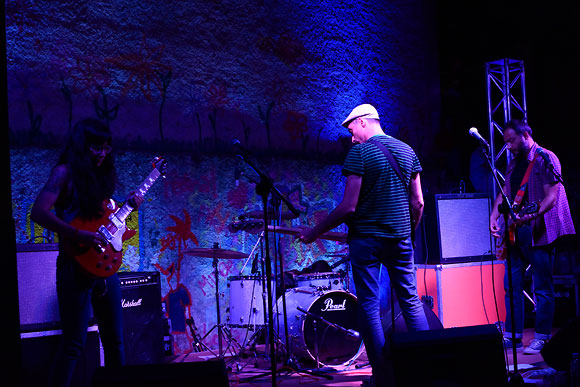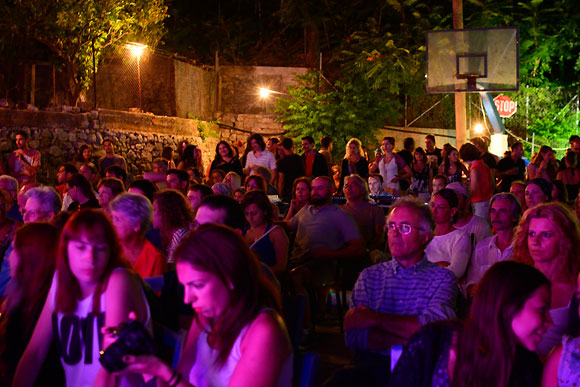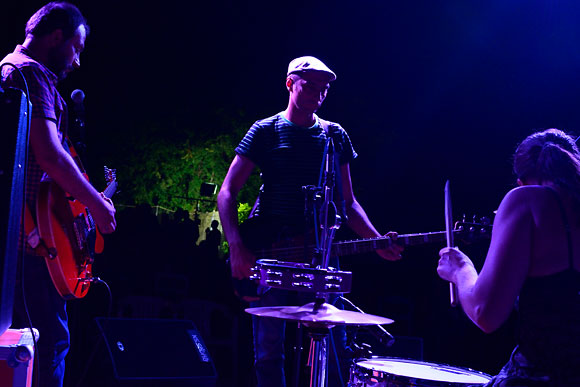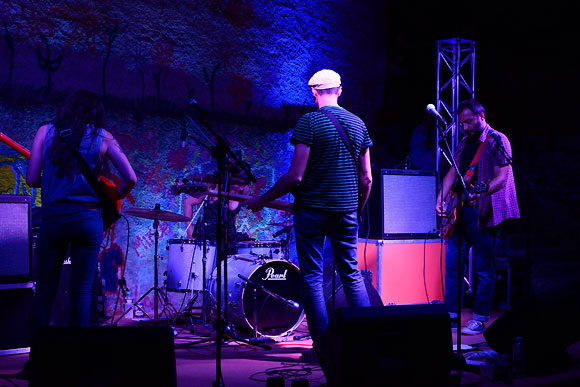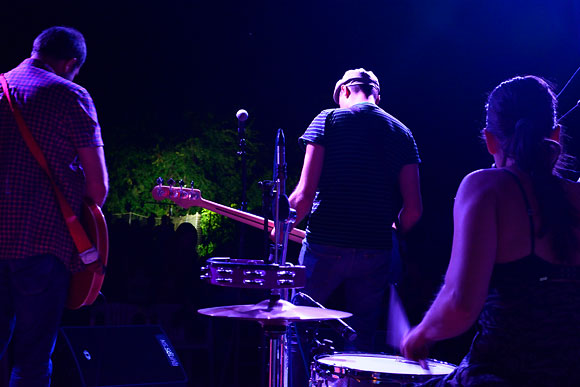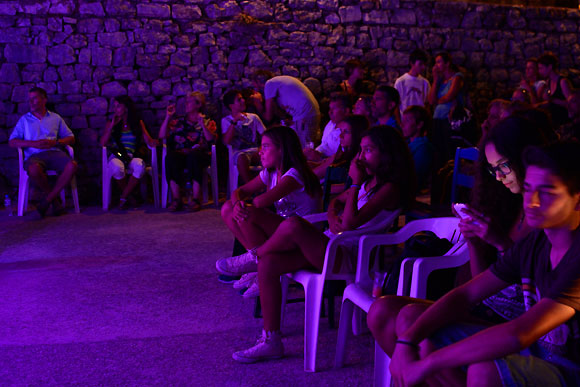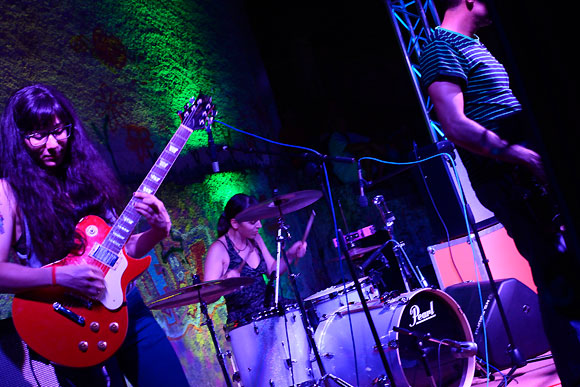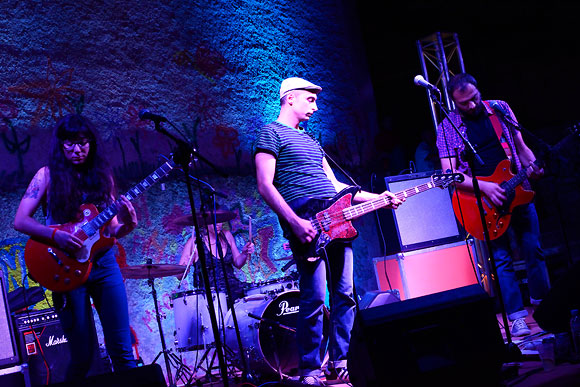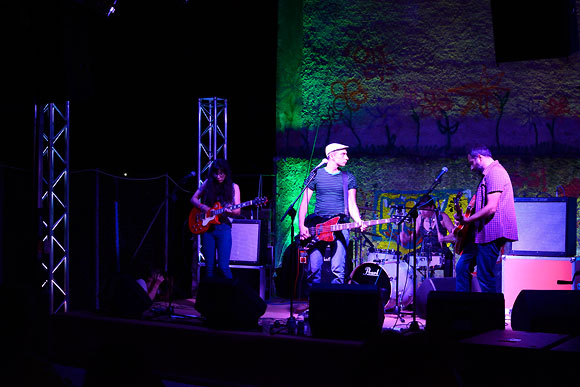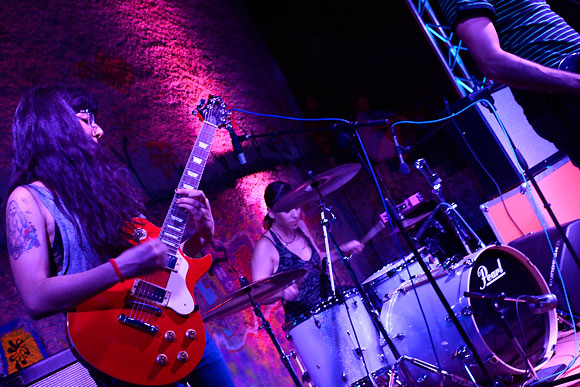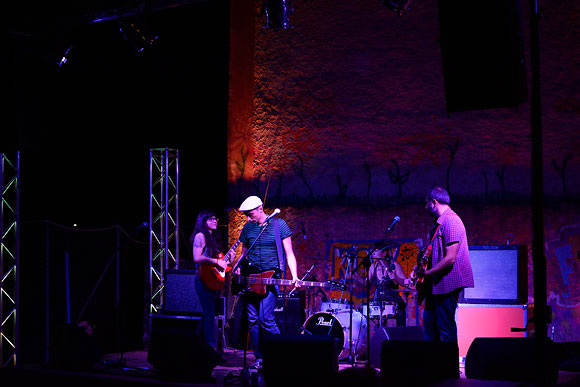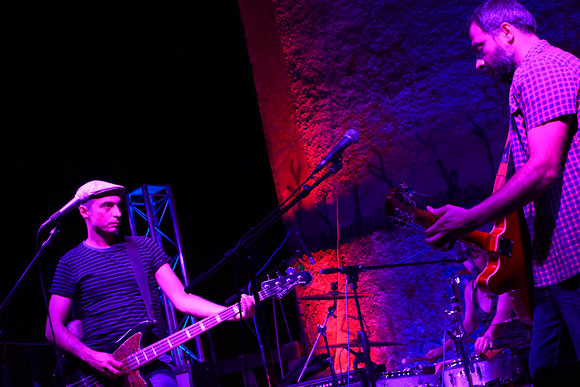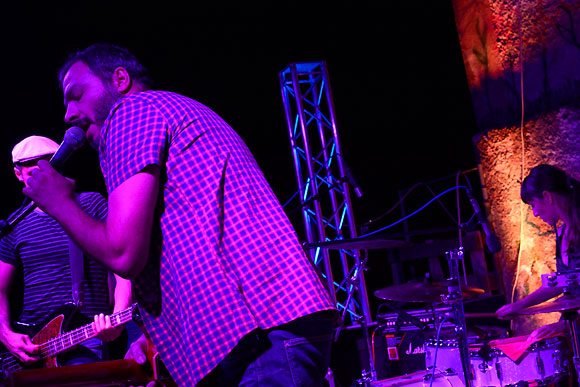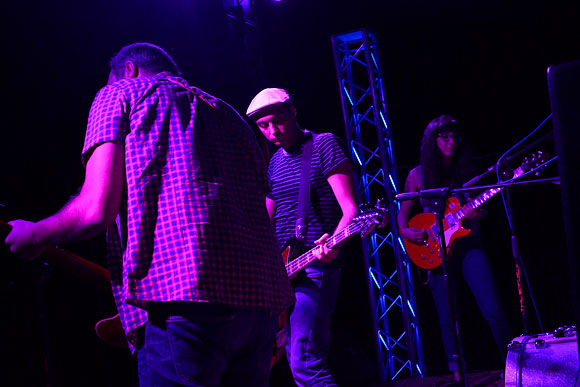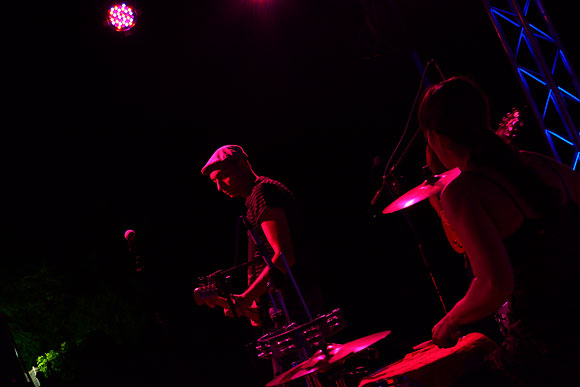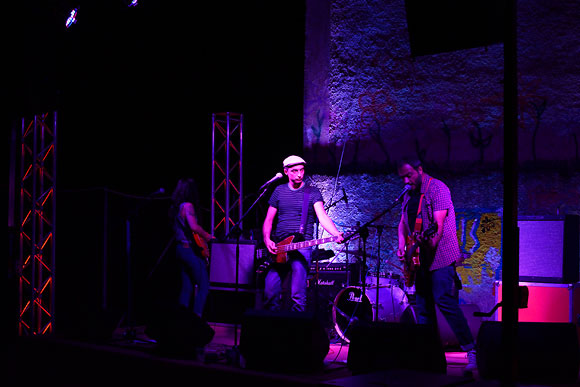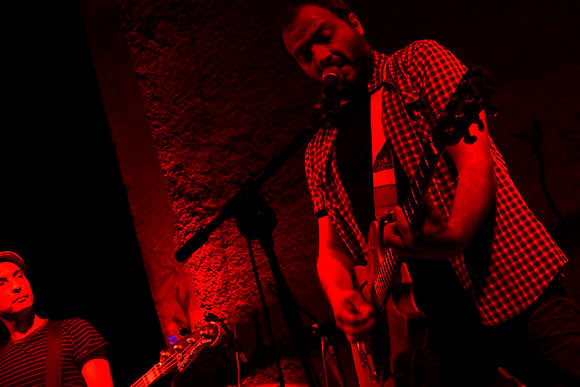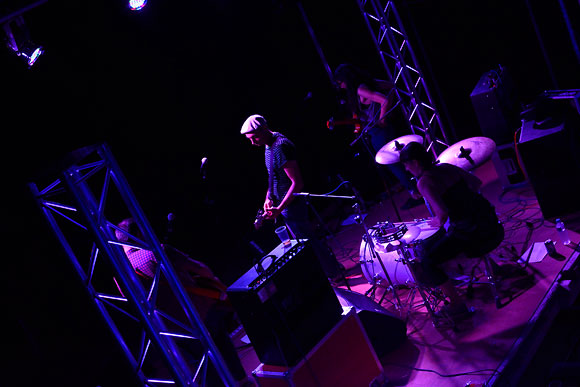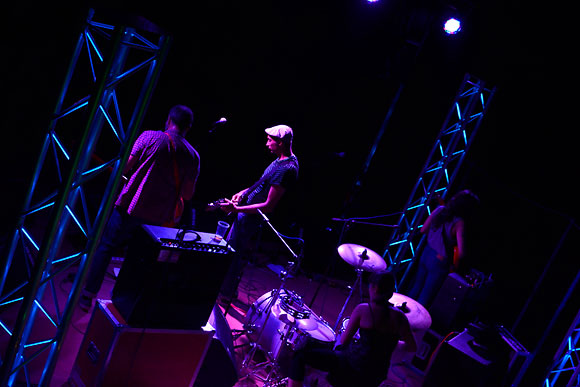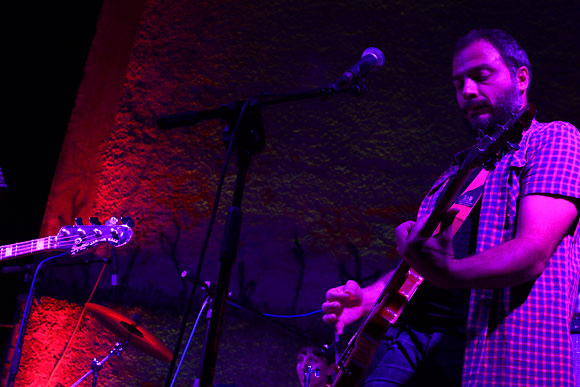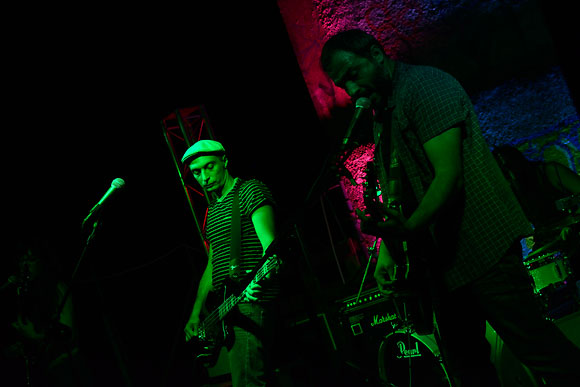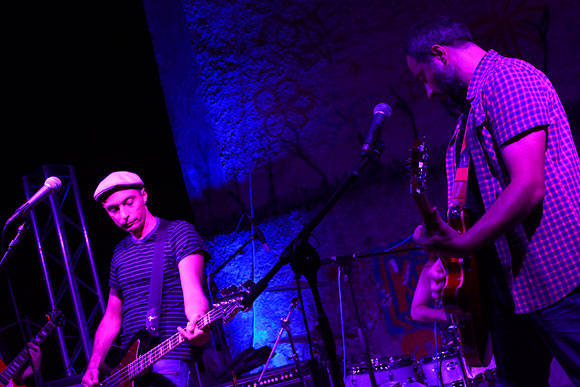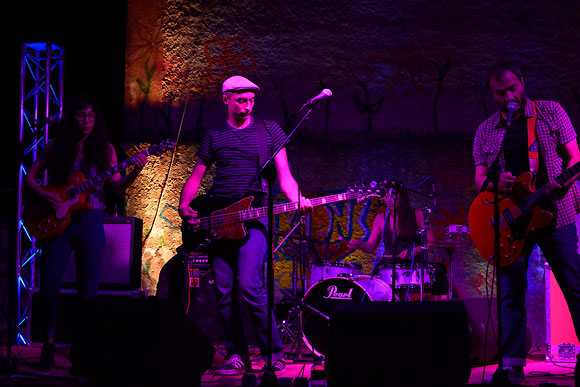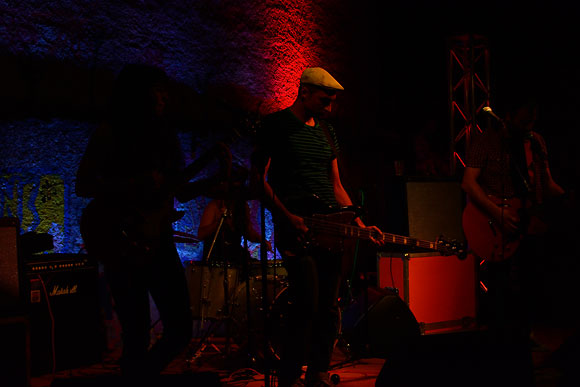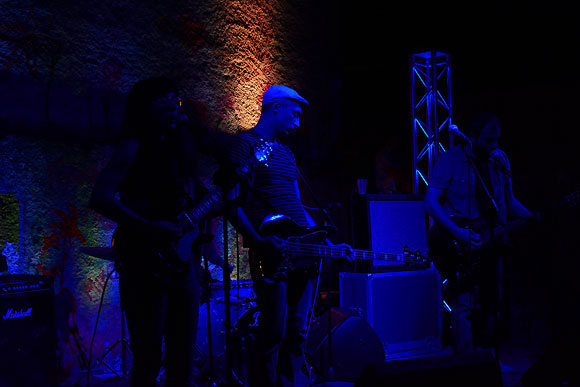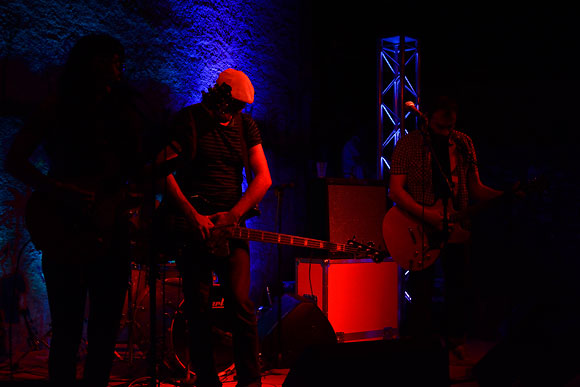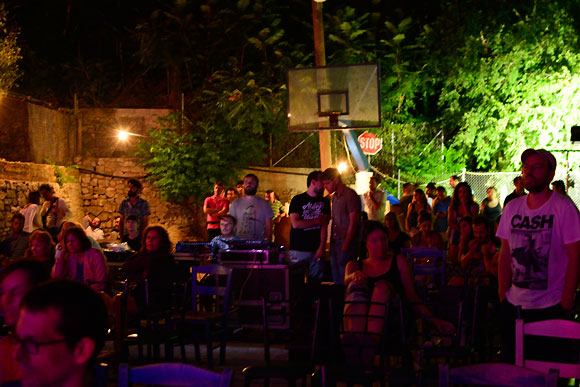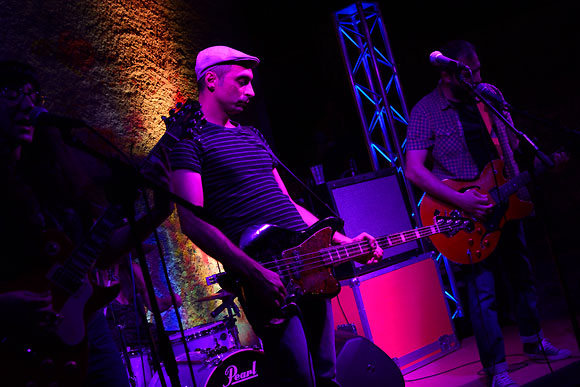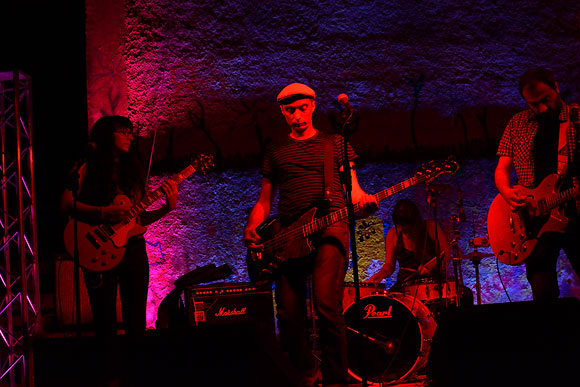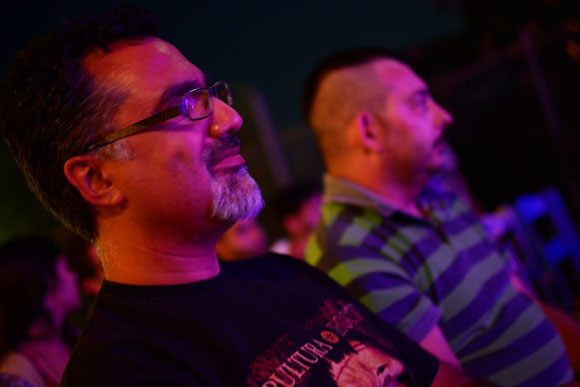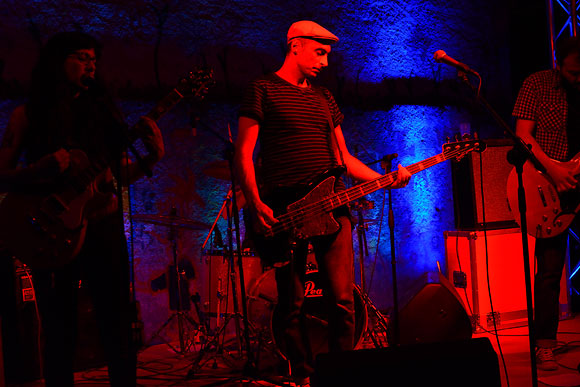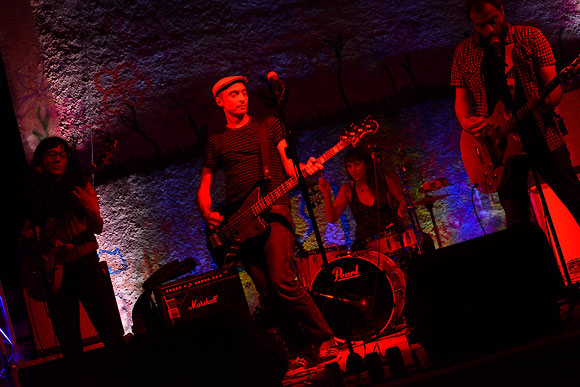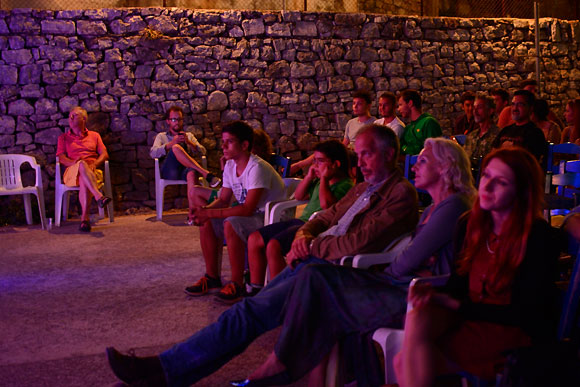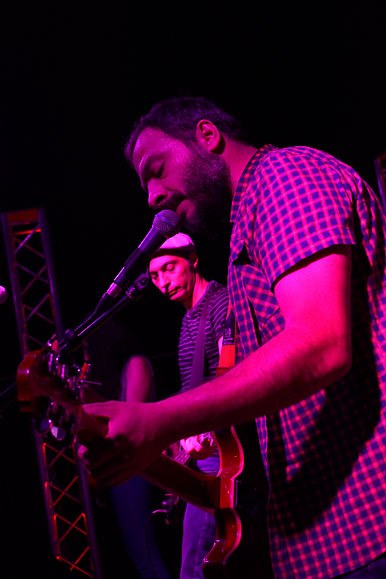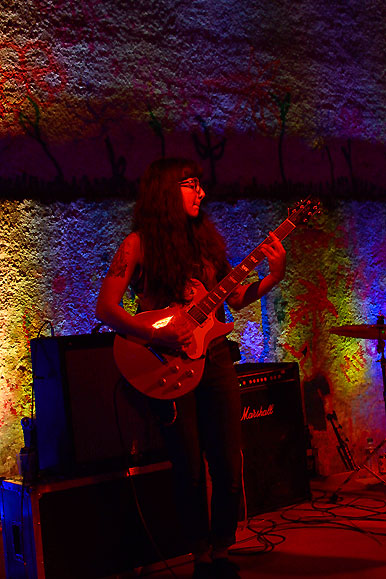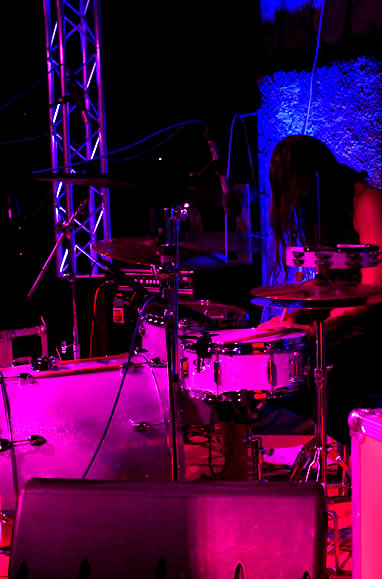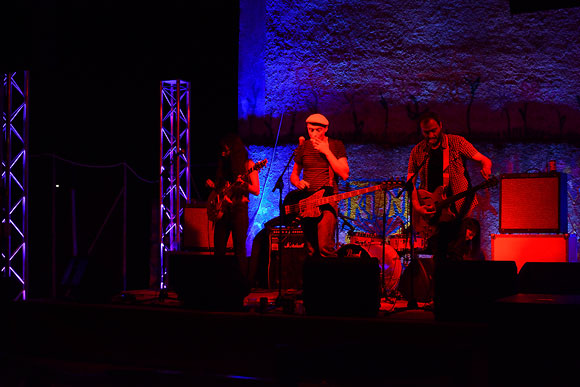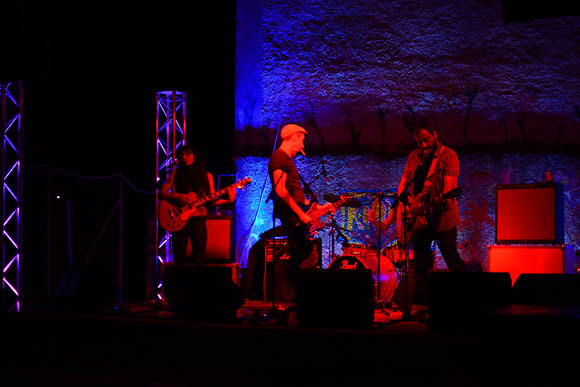 The Kioni Music Festival is growing with each year. We want to thank George Karantzis, humbly in the background, for organizing such a great event for our small community. He gathered up sponsors and money to introduce Kioni to some great music.