__________________________________________________________________________________________
Around Vathy September 15th 2006
Late afternoon, the Capital of Ithaki takes on a golden glow as the sun begins to slowly set. The village is quiet as many are just now beginning to wake from their afternoon siesta. Vathy is a colourful and active village with much to offer. Now that the Summer season is almost over, Vathy gets back to the task of everyday life. School break is over and work begins again in earnest. Vathy town is the heart and commercial center of Ithaca. It is also the picturesque main port of the island where many visitors to Ithaki drop anchor.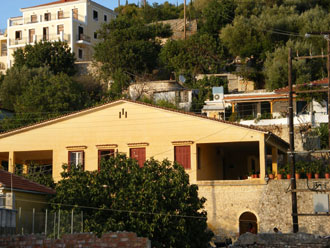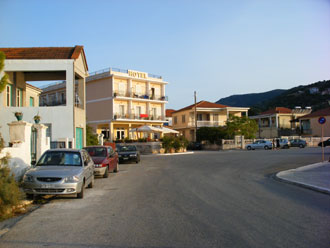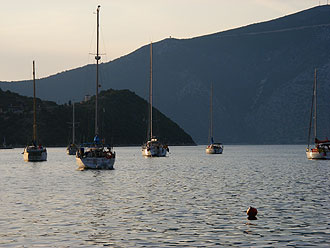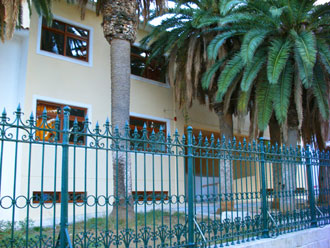 There are many areas in and around Vathy, all with their special history and features. Dendraki (small trees) above right, is one of them. It's also the location of the Vathy Primary School, where the young children of Vathy get to play behind a majestic wrought iron fence with palm trees to cool them on the warm end of Summer days.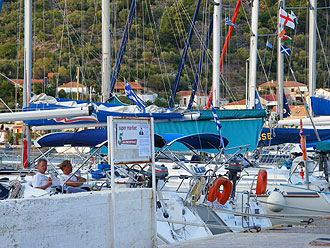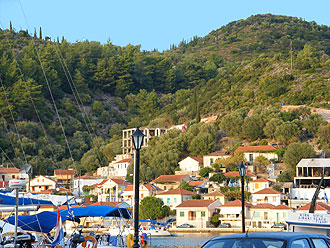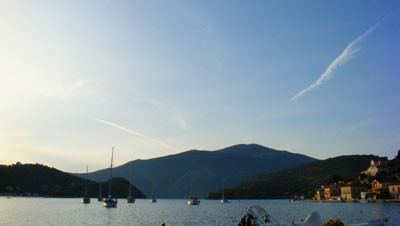 Yachts drop anchor in the horseshoe bay of Vathy, which is encompassed by the colourful and traditional houses of the village.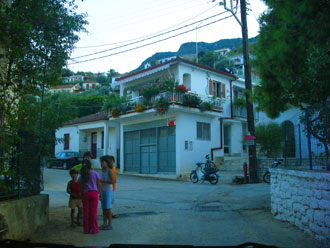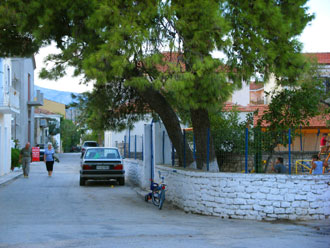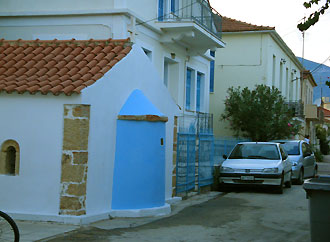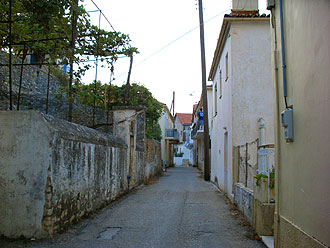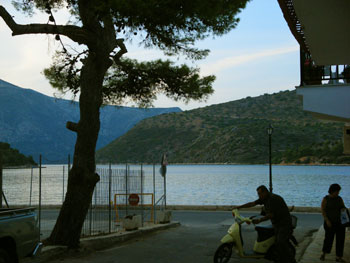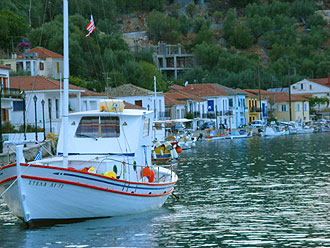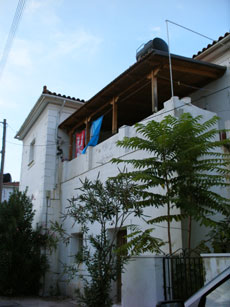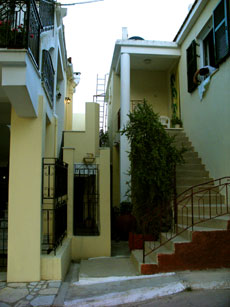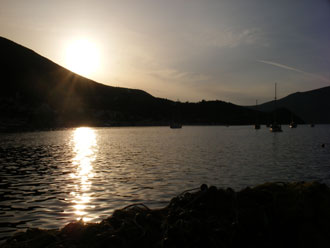 By the time the reflection of the setting sun hits the bay, the town square begins to buzz with activity again, and the sound of children playing in the Square echoes throughout the village, drowning out the gentle sounds of the sea lapping up against yachts docked along the pier..