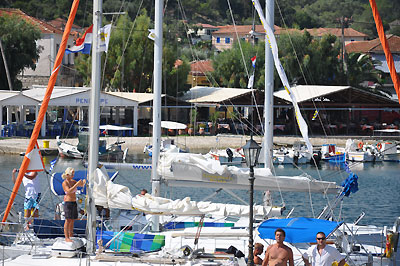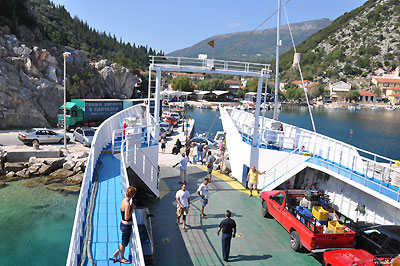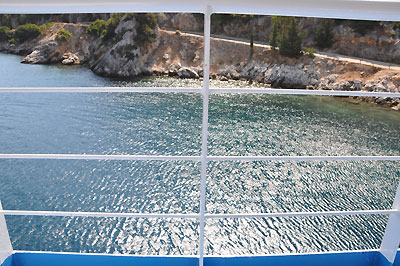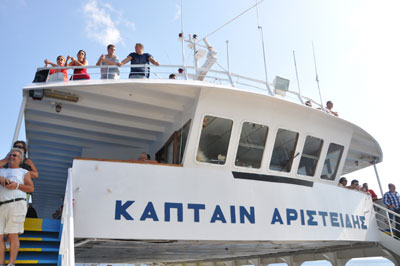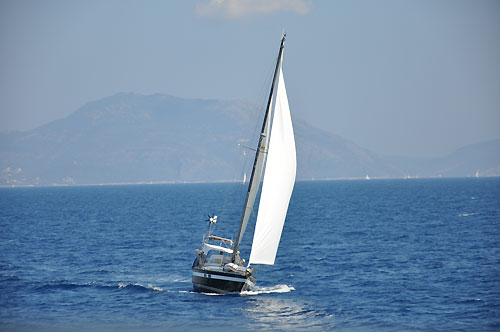 .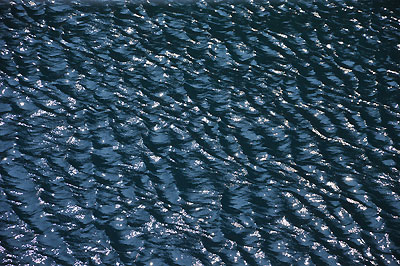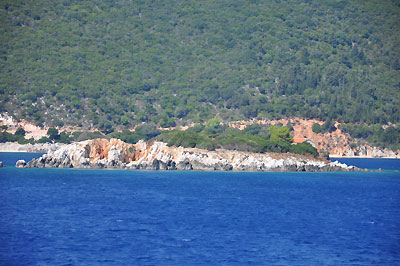 The day was mild with very little wind, a misty blue sky that cleared to a crisp blue sky and deep blue and aqua waters wherever you looked. Excellent.

On the way from Lefkada to Ithaca, the ferry makes a stop at Fiscardo in Kefalonia, so it's a slightly longer trip on the return than on the departure. From Frikes to Vasiliki in Lefkada, the ferry takes around an hour or so. Quite pleasant if the seas are calm. From Frikes you go around the Marmakas area of Ithaki. Marmaka is a very popular yachting and camping spot with a Summer Cantina for refreshments.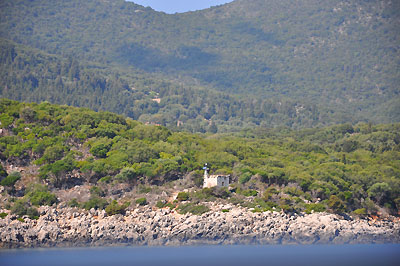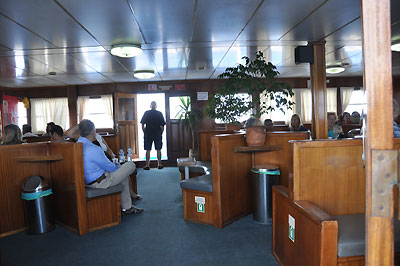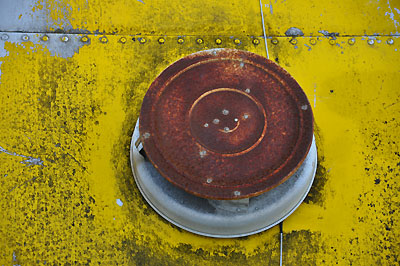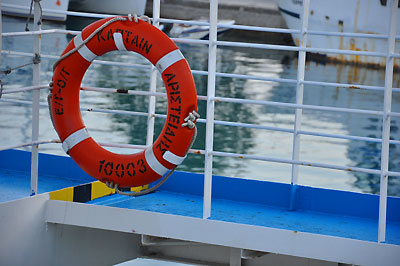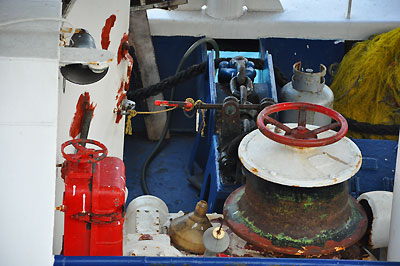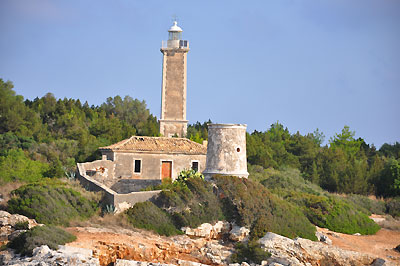 Fiscardo is picturesque with colourful bayside shops and buildings and a reputation that has almost out-priced this quaint village from the itinerary of most budget-conscious travelers. Just as one cannot live on bread alone, nor can a village live on the notoriety of Tom Hanks alone.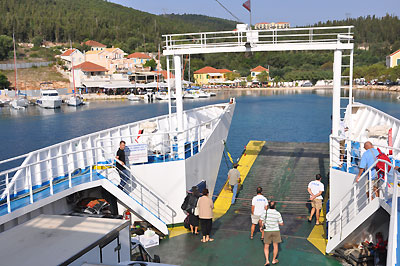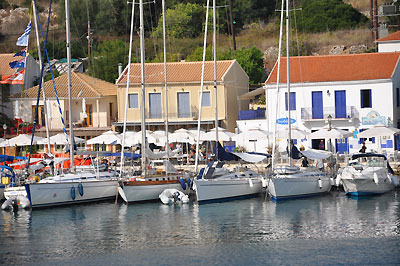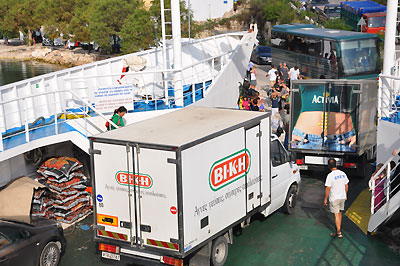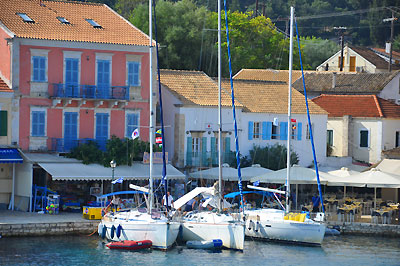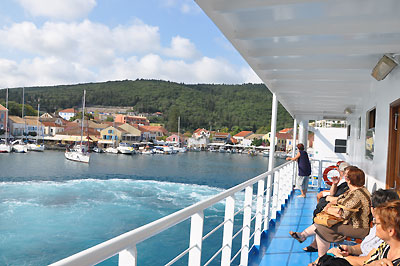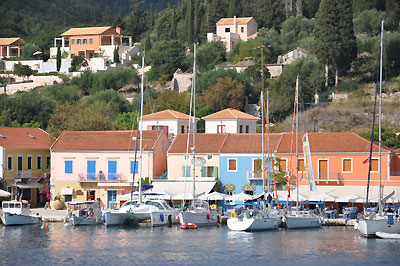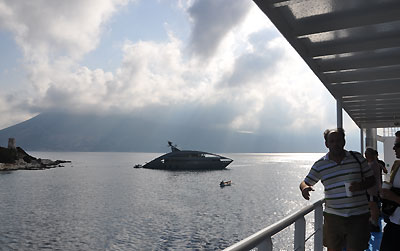 I've included our return pics of Fiscardo here because on departure from Ithaca, the Captain Aristidis ferry went directly to Vasiliki, Lefkada. The morning was looking a little threatening, but nothing ever eventuated. Blue skies again by lunchtime.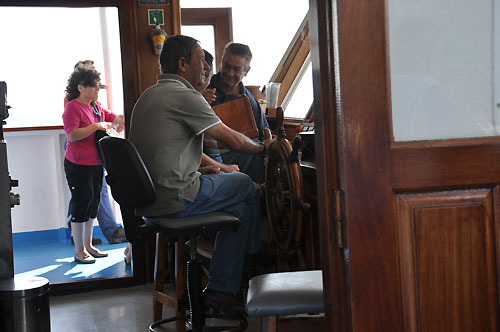 Captain Aristidis a 'water bucket' in the Ionian.
Click on the links below to continue with our trip from Ithaca to Voulgareli the long way around.