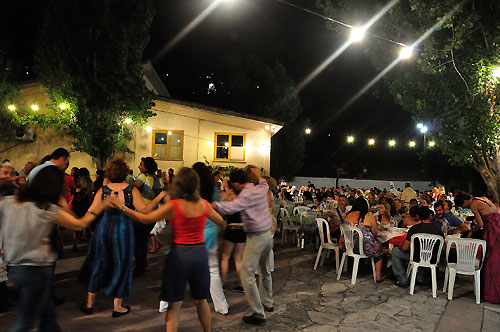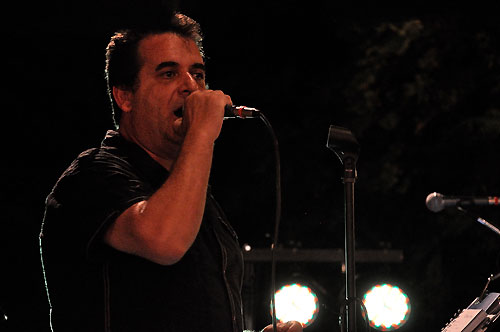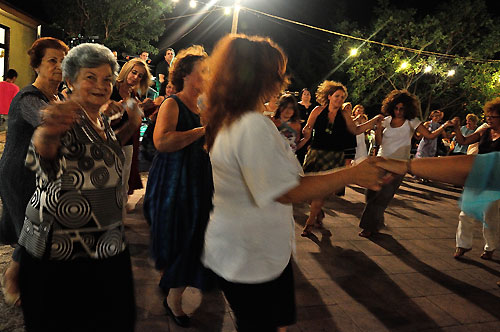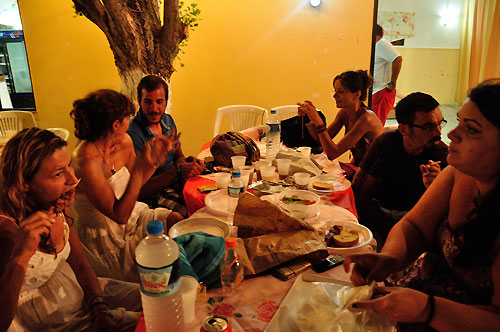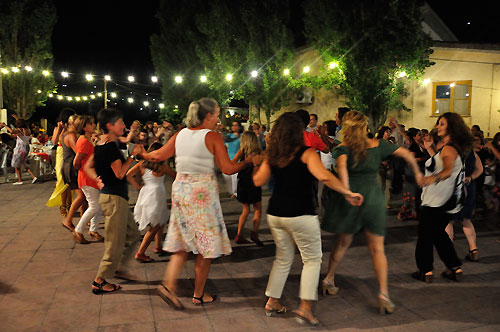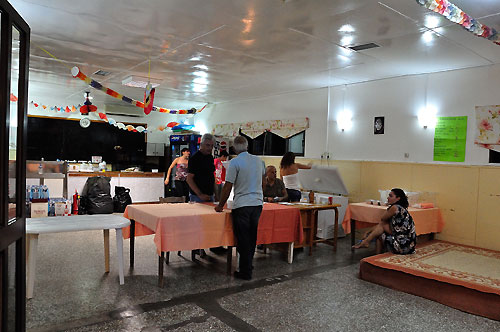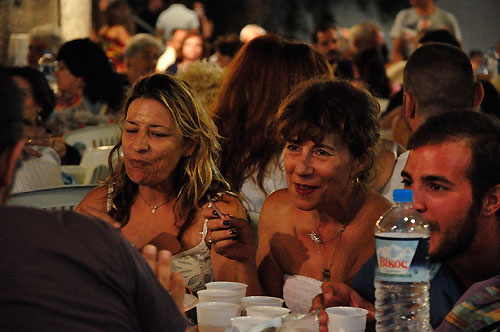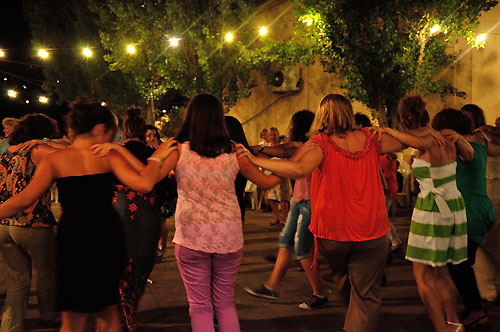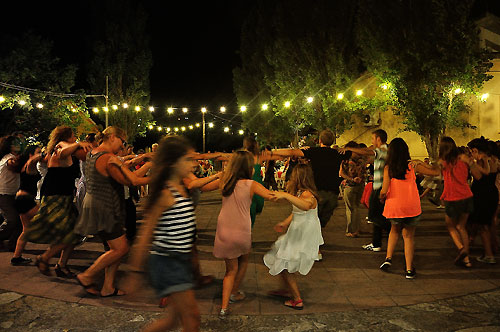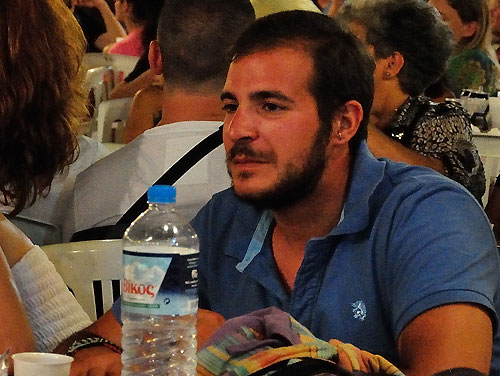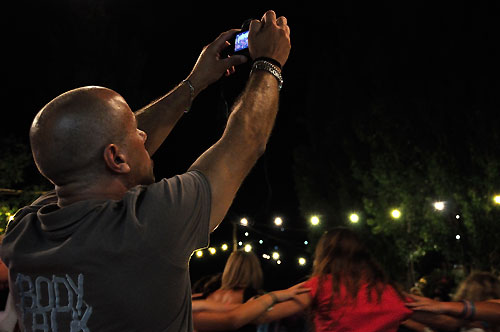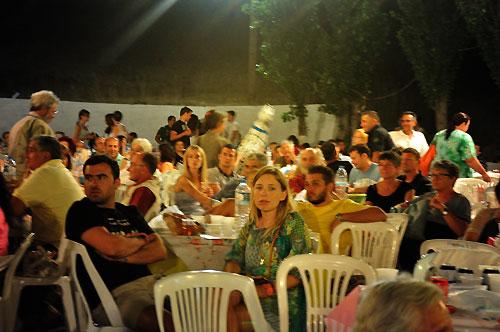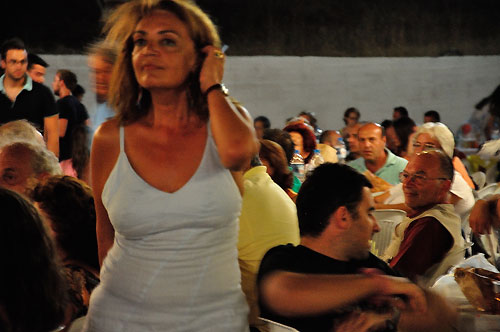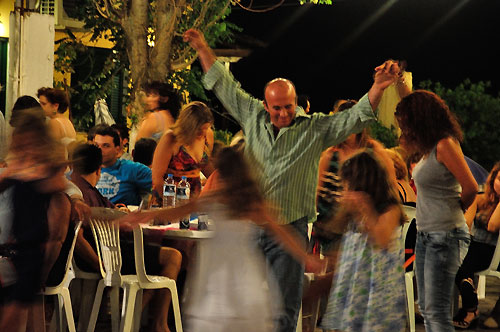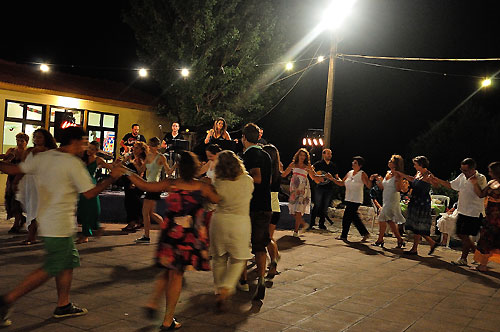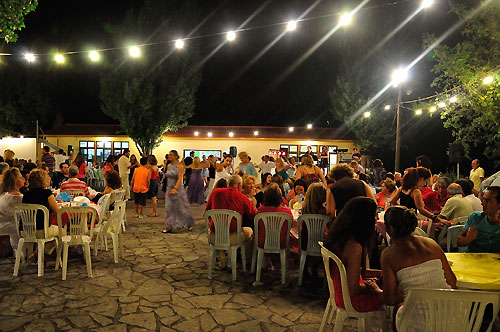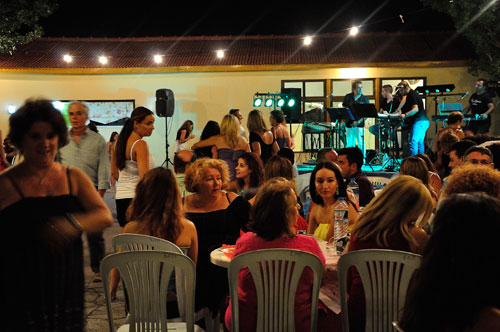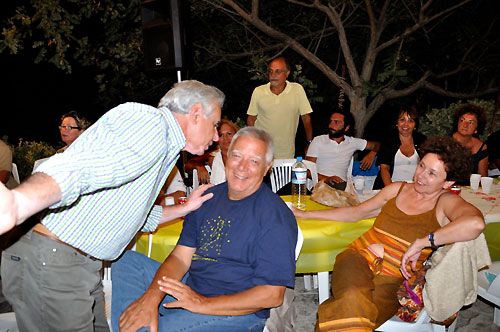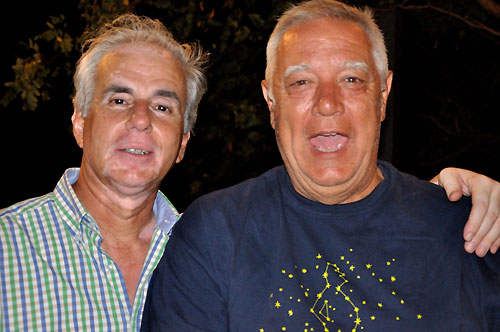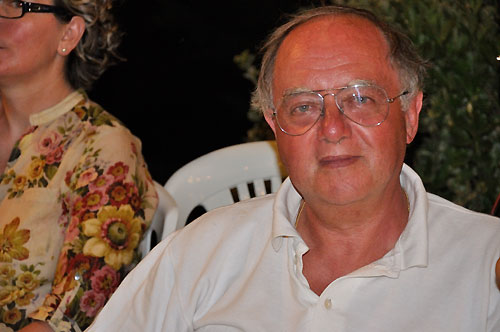 This year's festival had the pleasure of including the Dance Group from Marinella, Italy, whom Ithaki's dance Group, Chariloas Tsigonias had the pleasure of visiting in Italy earlier this year. They occupied a large table at the festival which included the Mayor and other Council representatives, as well as Ithaki's Chariloas Tsigonias members.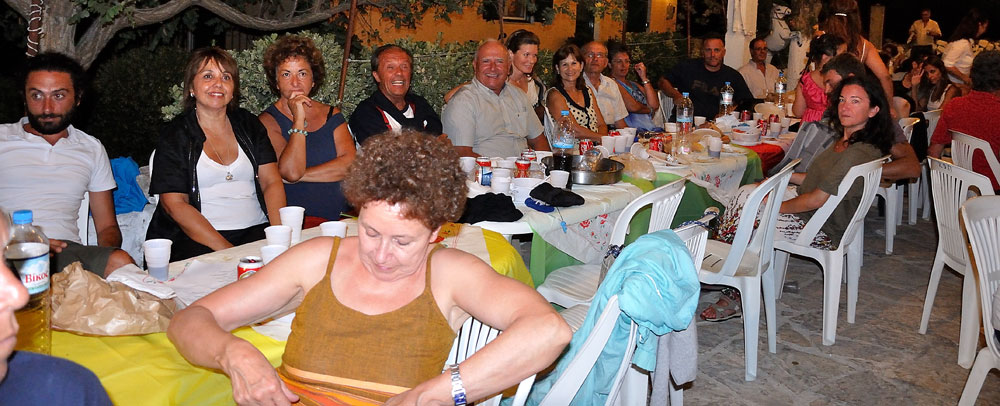 The president MANIAS CHRISOSTOMOS and members of Ithacas dance group ''XARILAOS TSIGWNIAS'', welcomed the Italian sailors from the CLUB ''LEGA NAVALEITALIANA' who shared at table at the Wine Festival.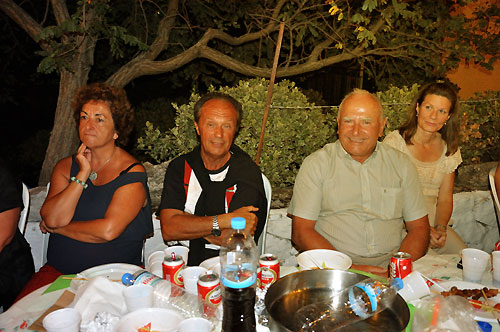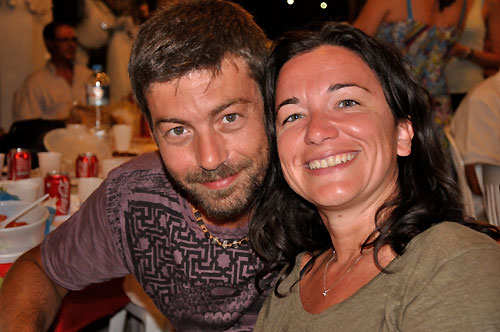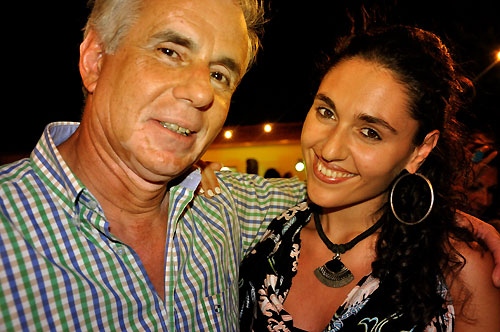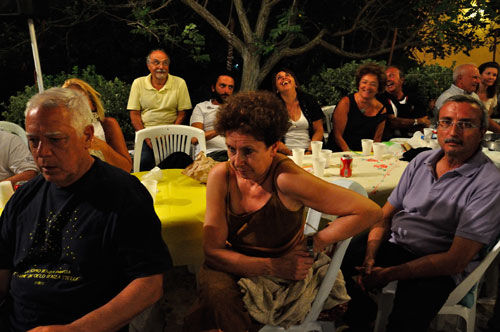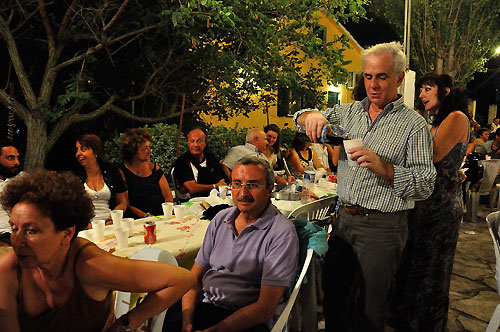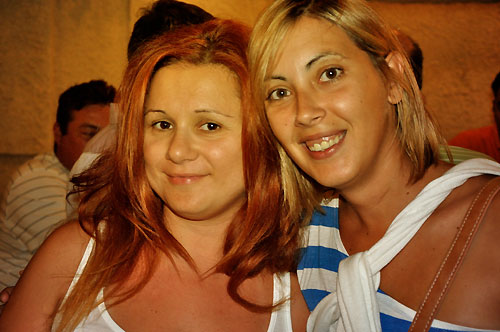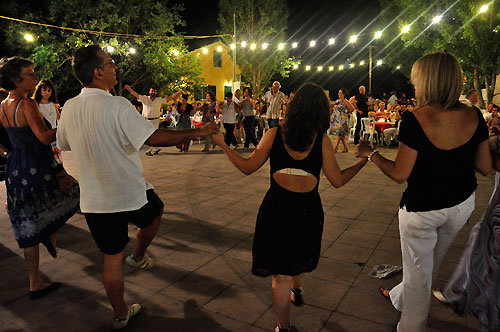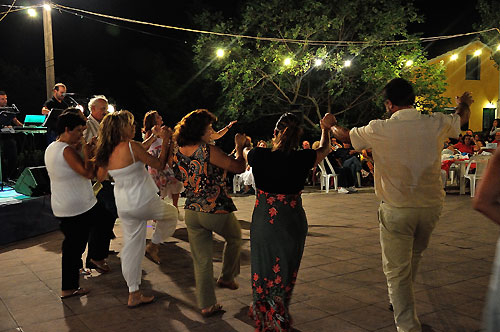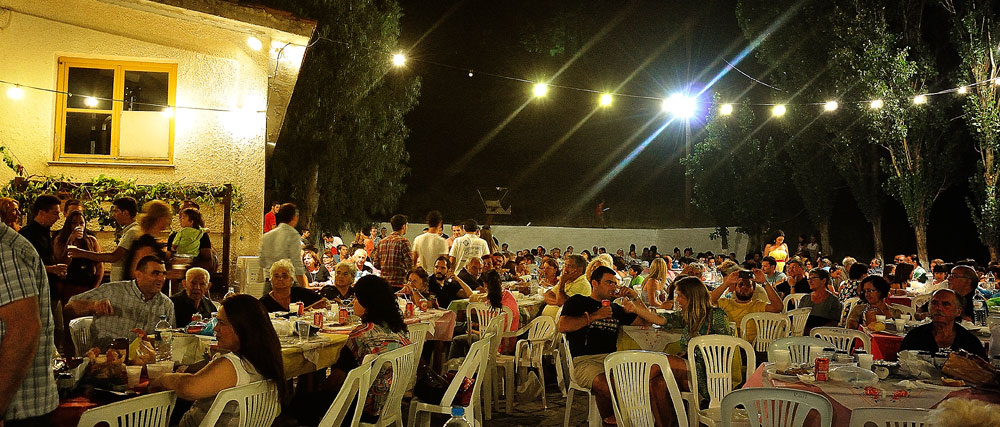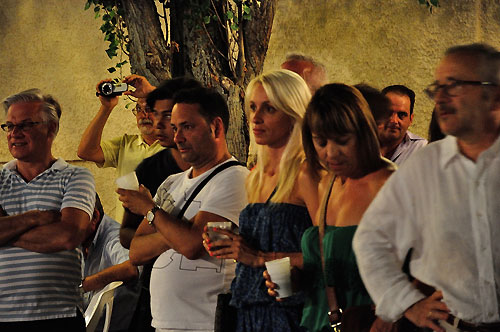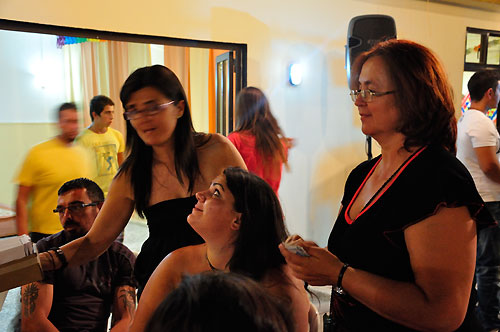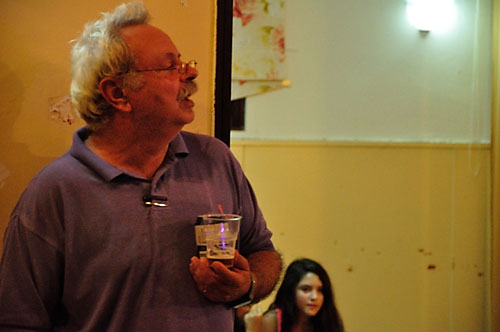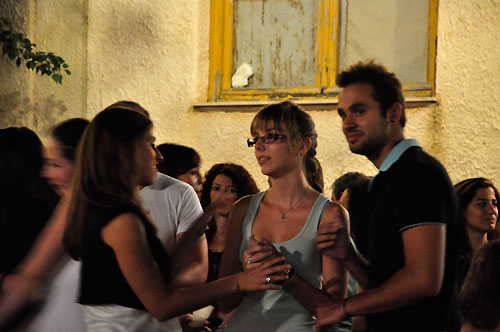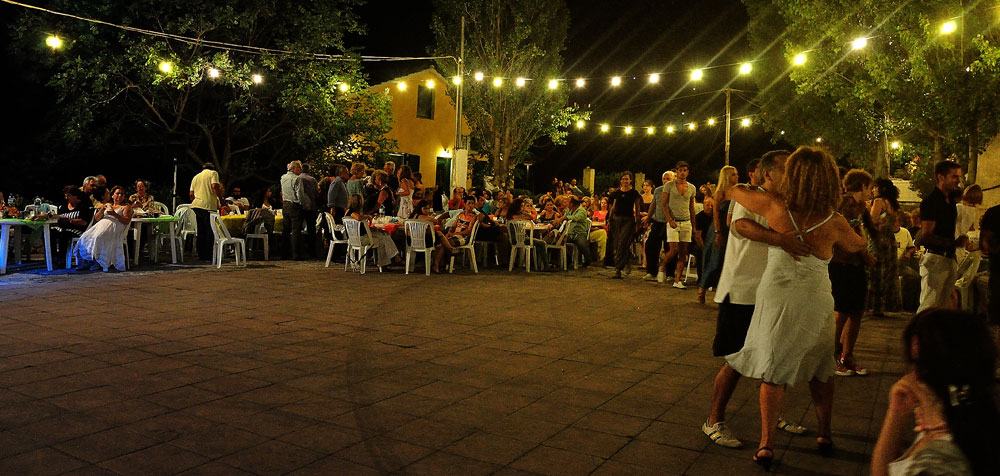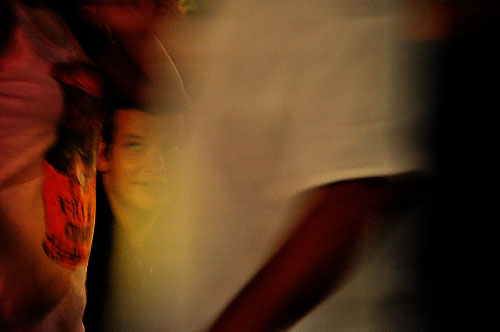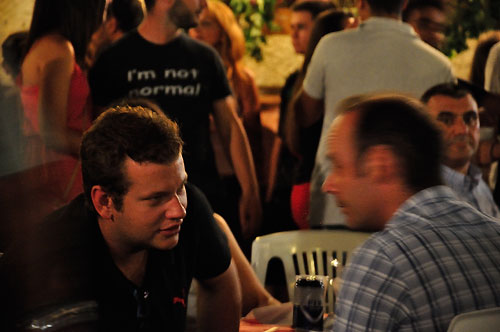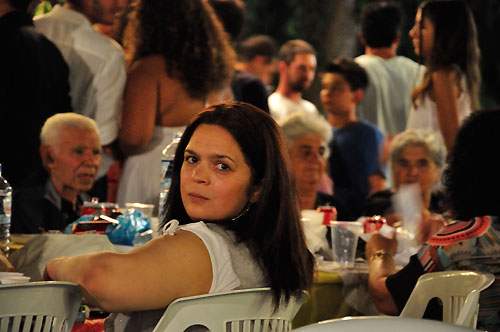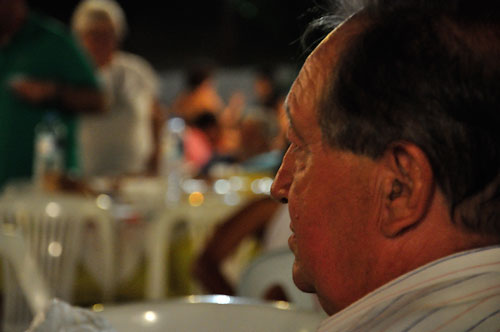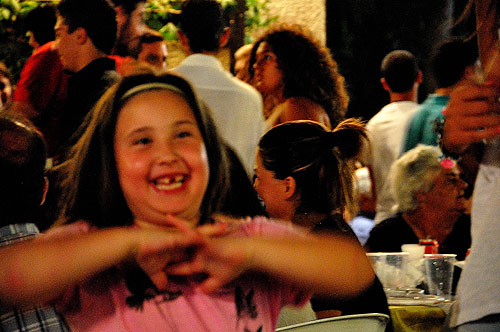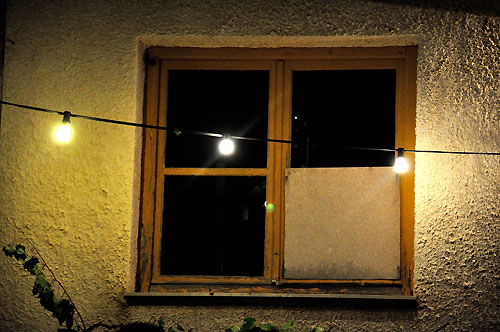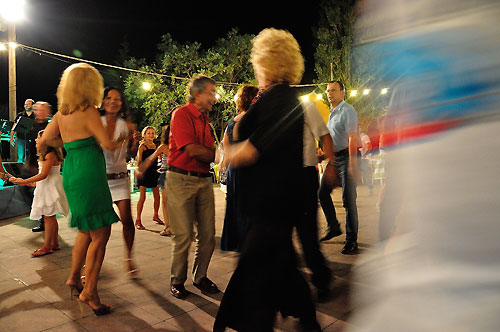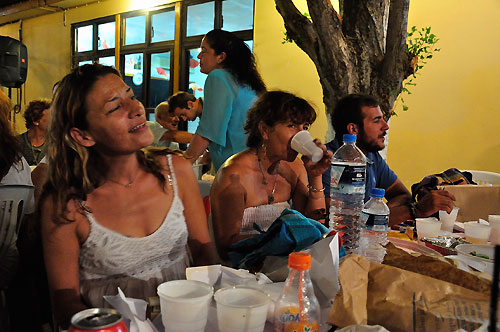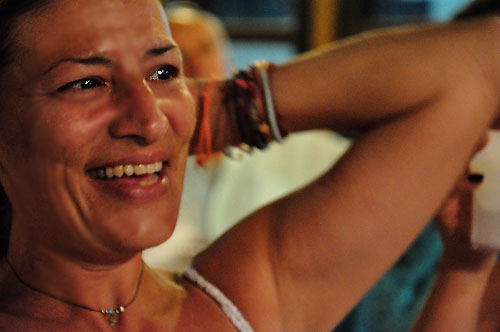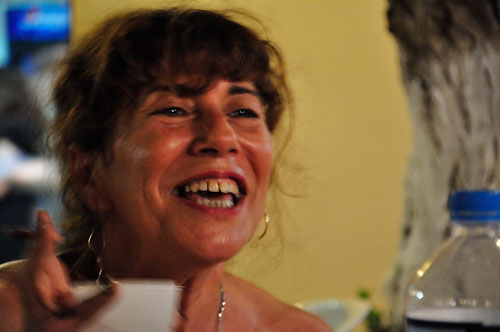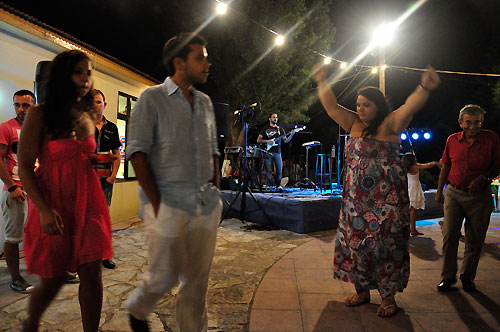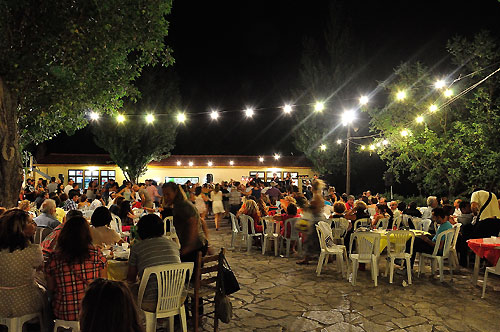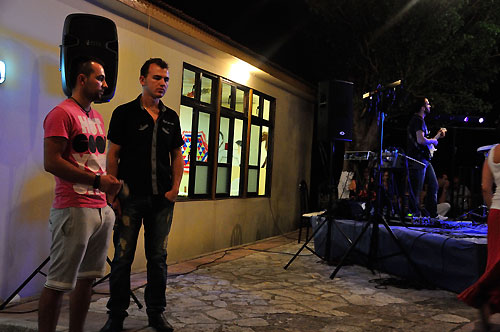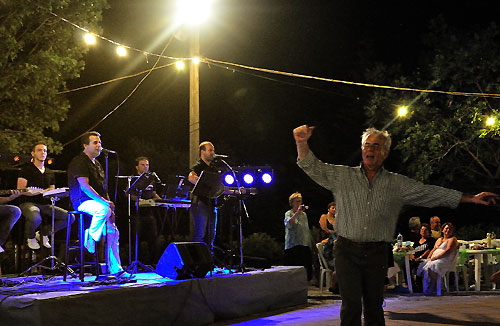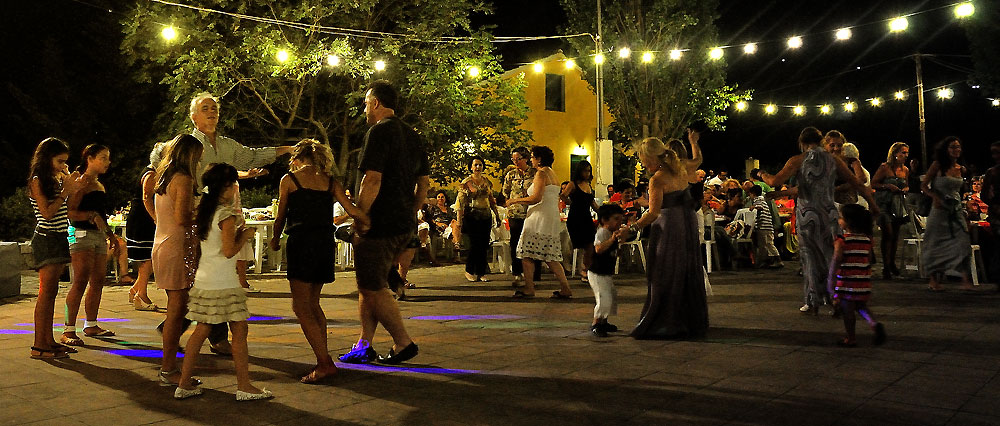 Many noted that it was worth going to the festival, just to see the children of Chariloas Tsigonias dance.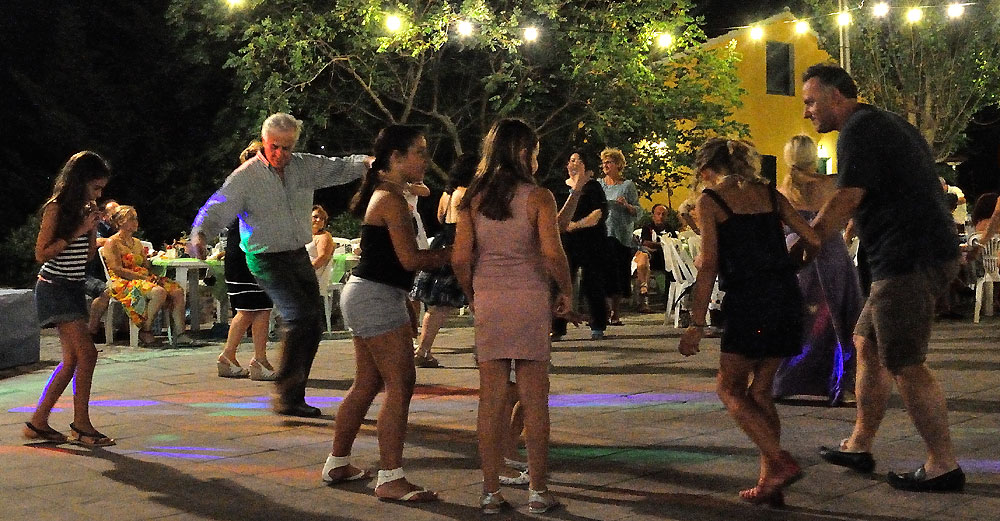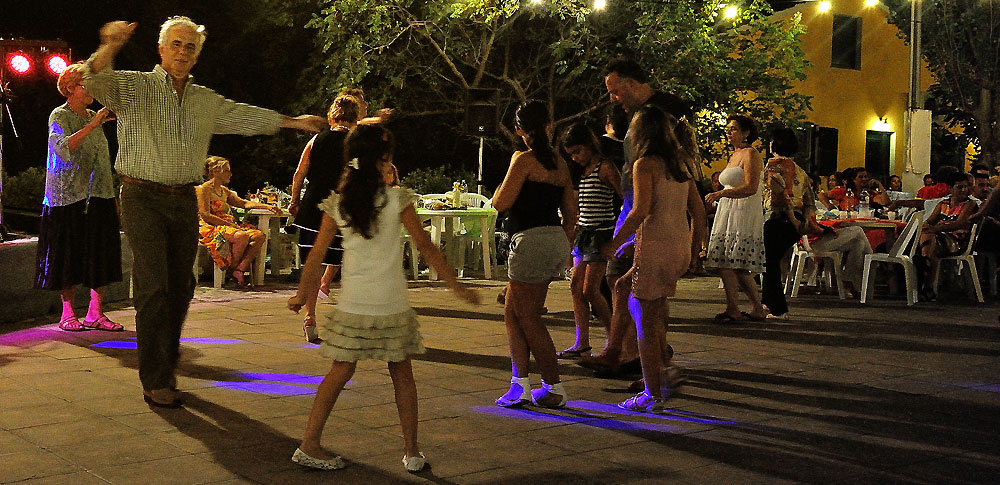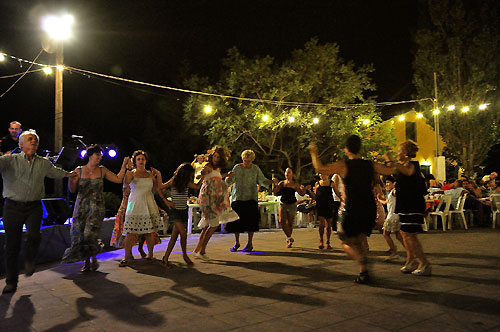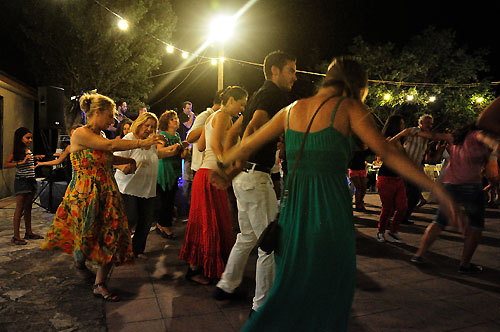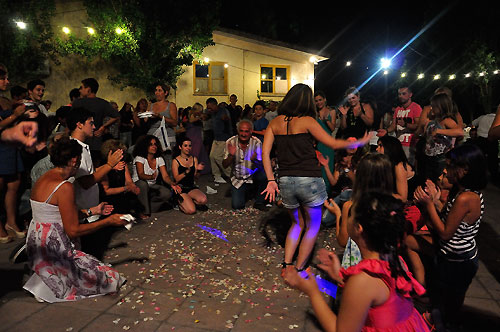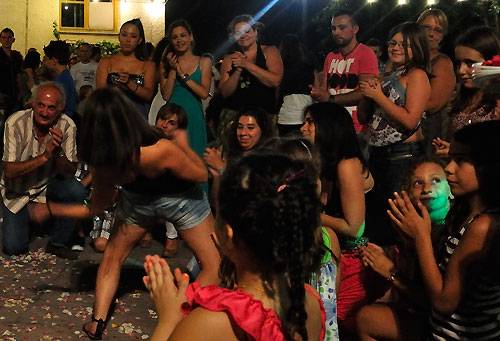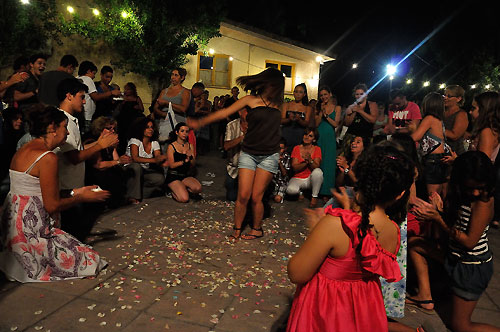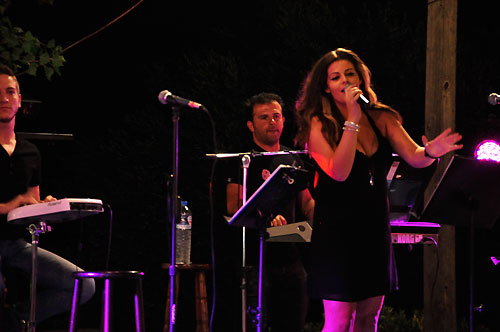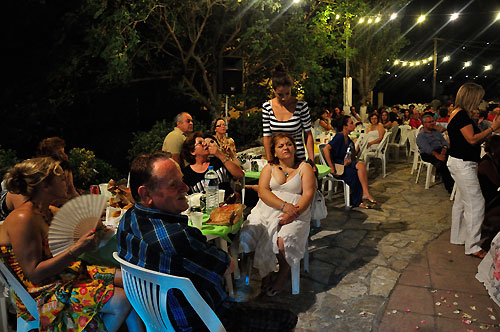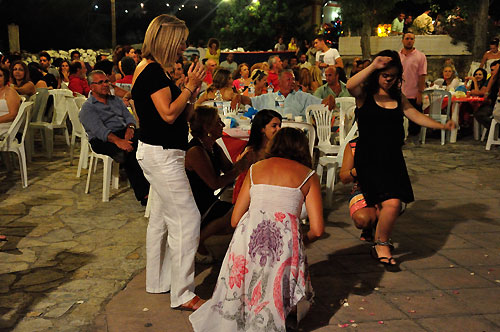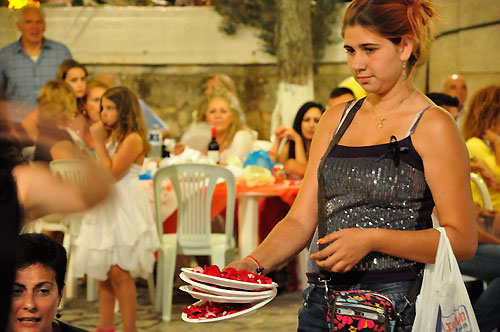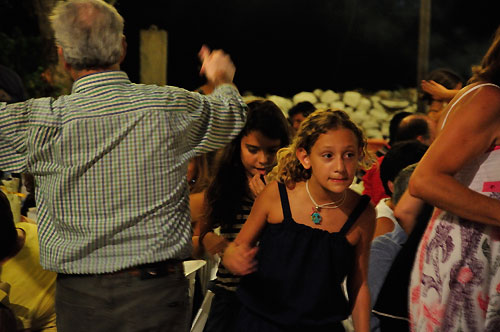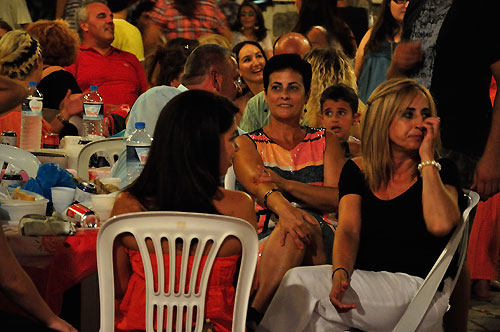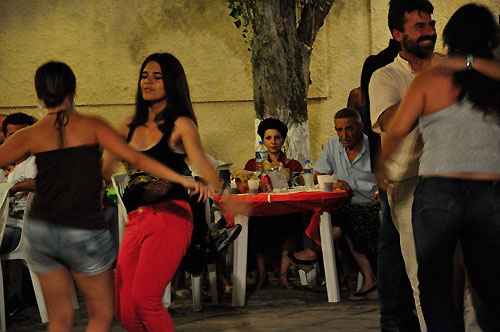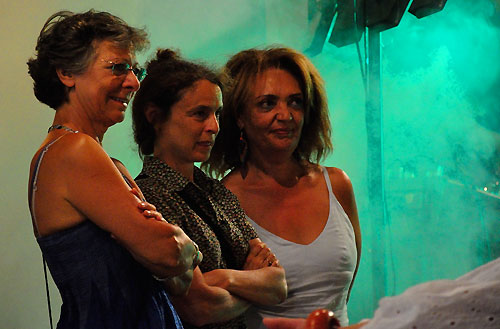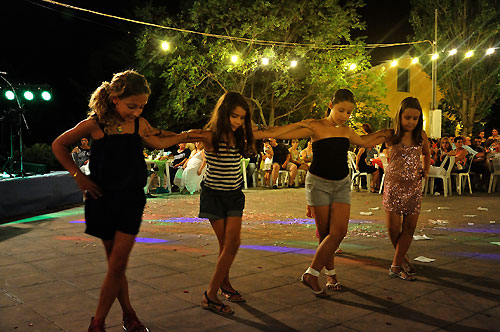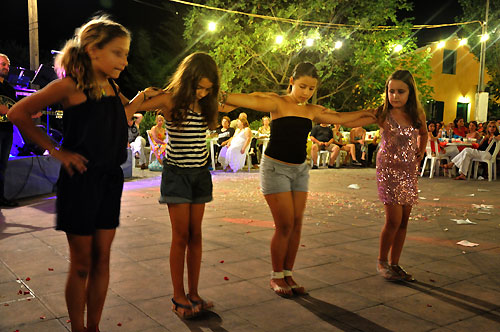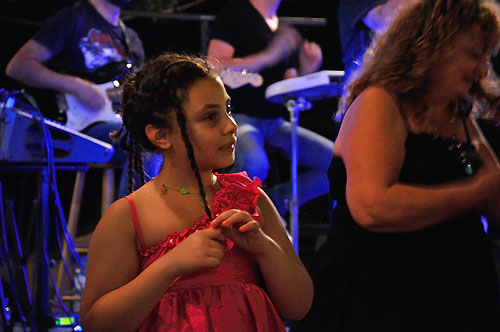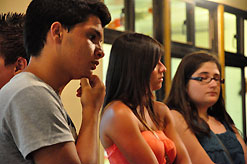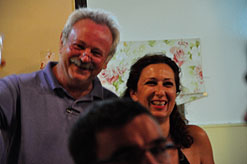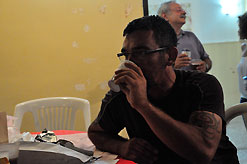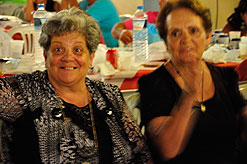 At this year's wine festival at Perahori, in honor of their Italian guests, Mr LIVIOSPINELLI, VIOGRAFOS TOY MEGALOU ITALOU EFEYRETI GOYLIELMOU MARKONI, and the president of the CLUB ''LEGA NAVALE ITALIANA'' Mr CORADO GAVASSOME and his wife CATERINA ROSSI were the regional representative for Ithaca SMARAGDA SARDELLI and and the Mayor Mr IOANNIS KASSIANOS and his wife, the vice mayor mrs ELENH RAFTOPOYLOU and her husband and dance groups instructor Mr SOULTANASKONSTANTINOS, who came from Patra. The great success of this years wine festival at Perhori is due to the faultless organization and hard work of Perahoris community group president Mr DIONYSH PATSALIA and his members
Congratulations to the wonderful music that was provided from the band from Sami (Kefalonia) ''SAMIOTIS'' headed by Makis Fillipatou, which took the celebrations to the early hours of the morning.
I left around 1.30am just when the hardcore party animals were beginning to arrive. With so many festivals still to come, we'll see plenty of the drunken antics before the summer is over, but for the Perahori Wine Festival, I just wanted to show the decent folks that make up one of the friendliest communities on the island. The people of Perahori always make visitors feel welcome with their warm smiles and generosity of spirit.