15th August 2013
Cars were parked nearly all the way from Platrithia down to Ag. Sarantas and the other way, to the Exoghi turn off. Lots and lots of people. All the tables full, crowds to the left and crowds to the right. The grill was burning hot with souvlaki and the drinks bar was raining down refreshments for all. I think we can safely assume the Platrithia Panighiri was a great success. For the first time in almost 6 years, Mnistires (the usual panighiri band) played this festival again. The very first panighiri in Platrithia for me was in 1983, when it was held in the space where Yefuri restaurant now has it's outdoor tables. It was quiet, very traditional and fun, and attended only by the locals from the area. Now it's one of the biggest festivals of the season, and marks the end the high season for another year.
Congratulations to the Platrithia community for putting on another successful festival that can be enjoyed by locals and visitors, young and old, the energetic and the tired, and even me, who could barely see straight due to a 2 day migraine. A great night.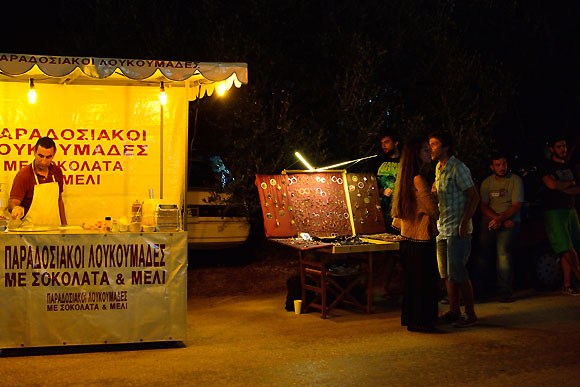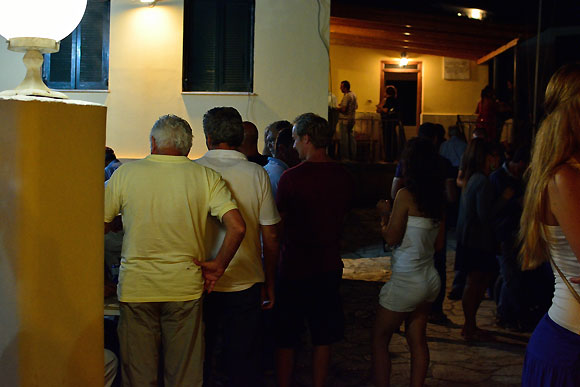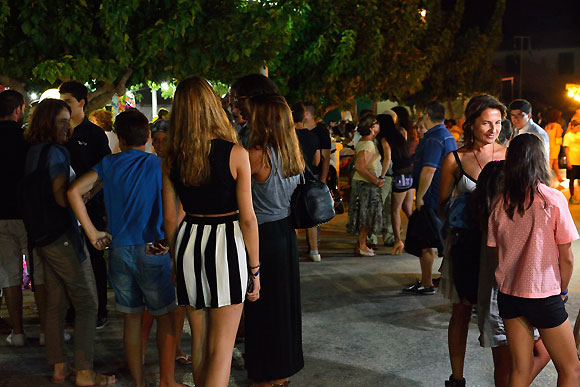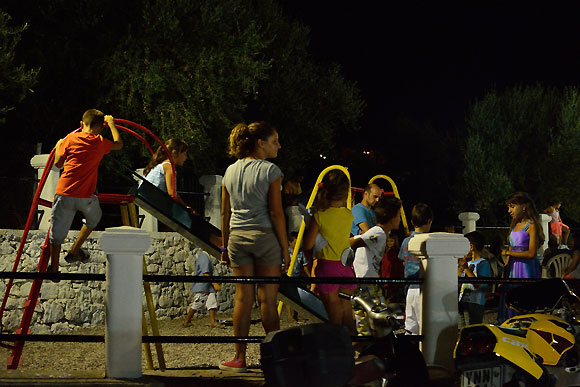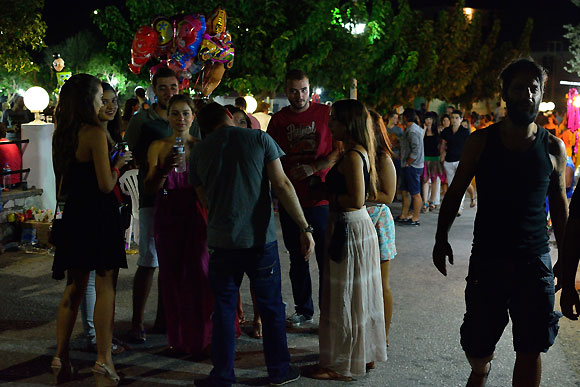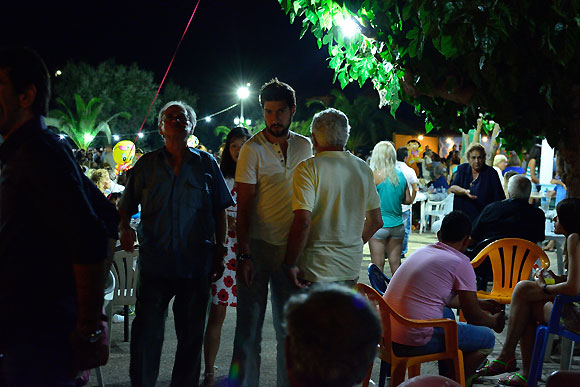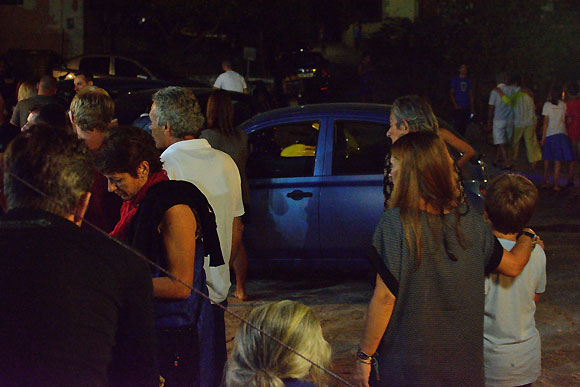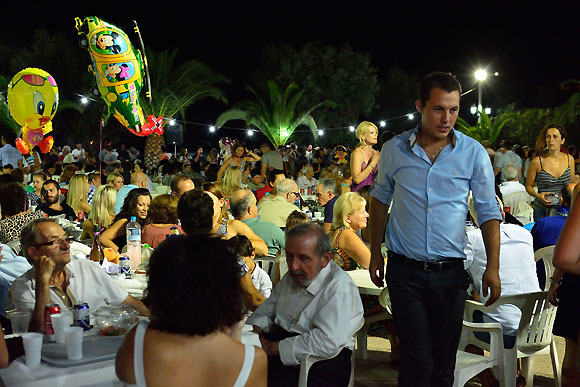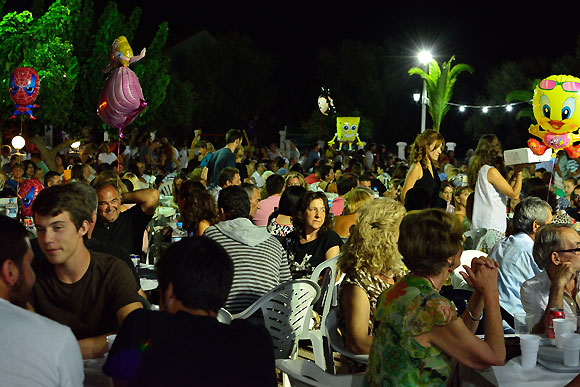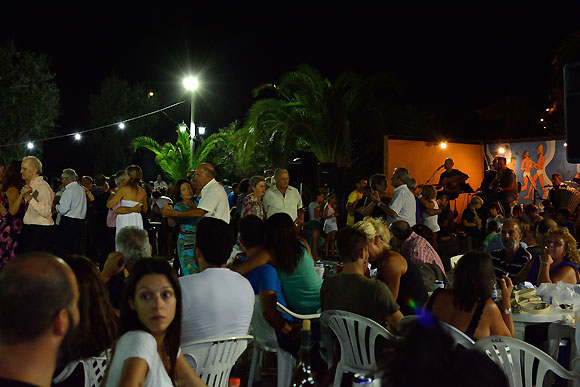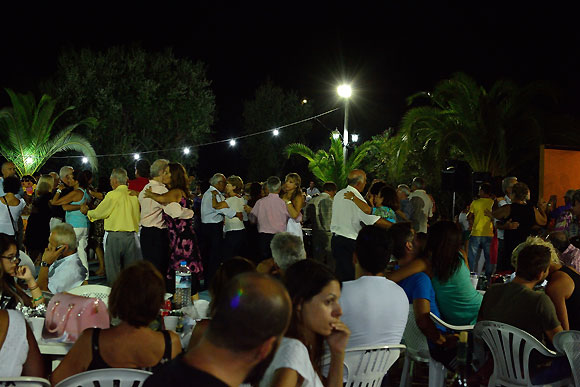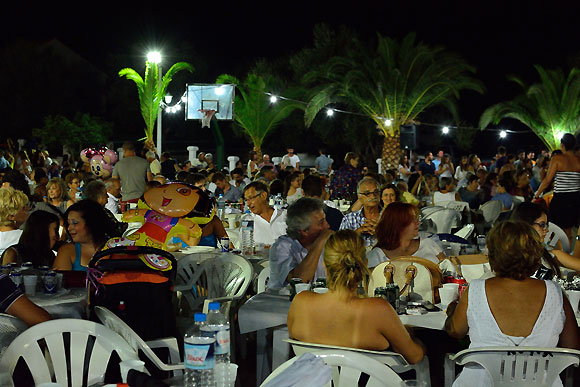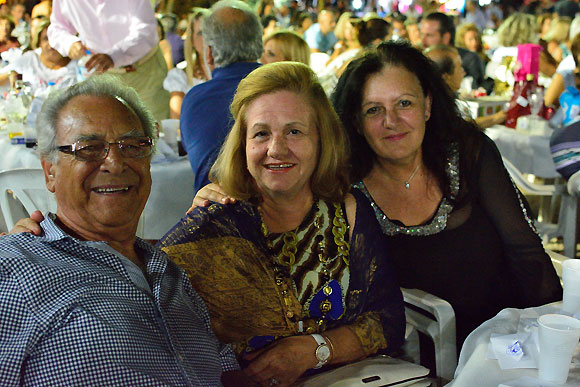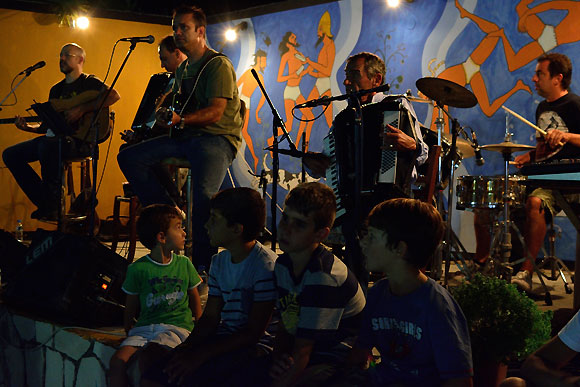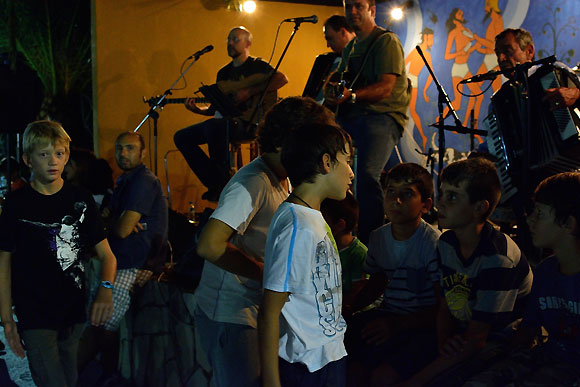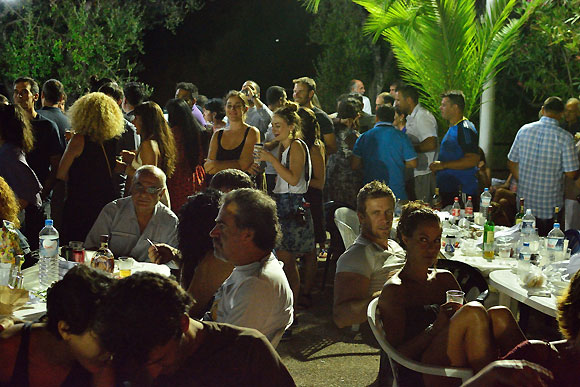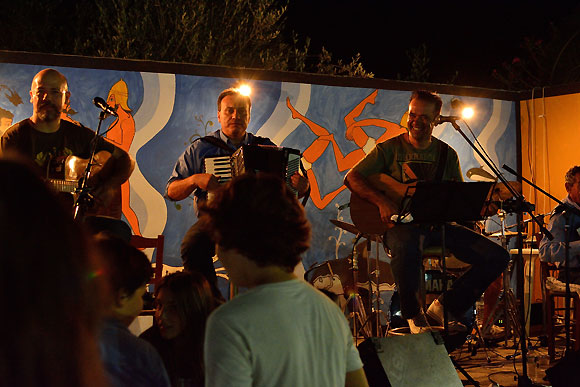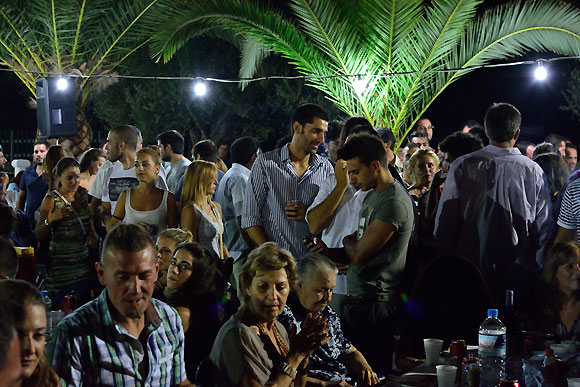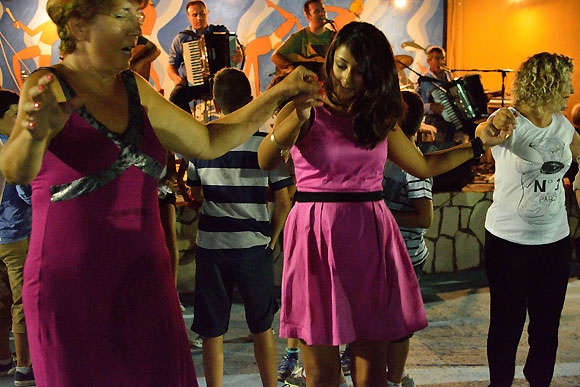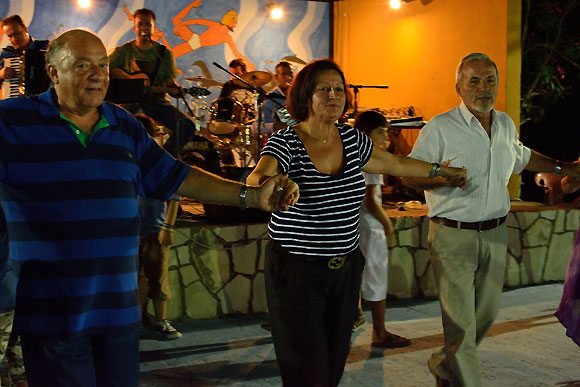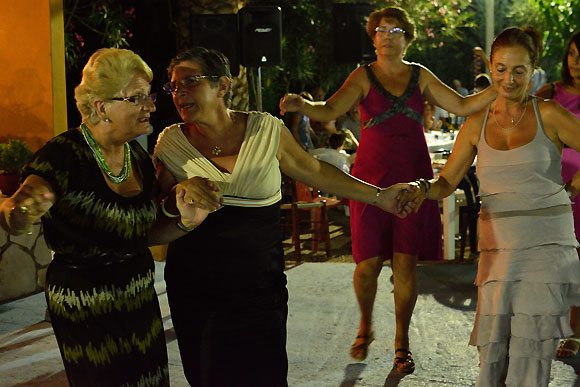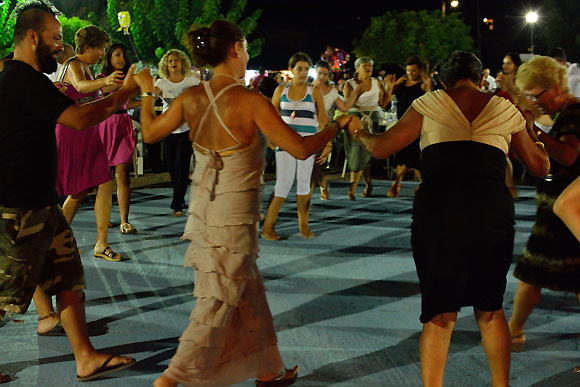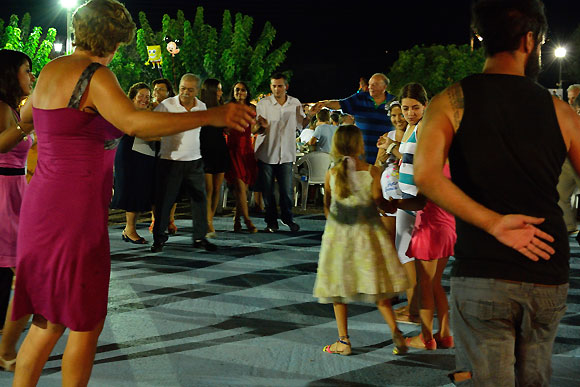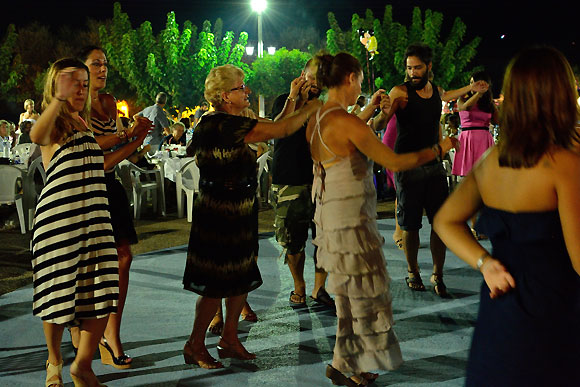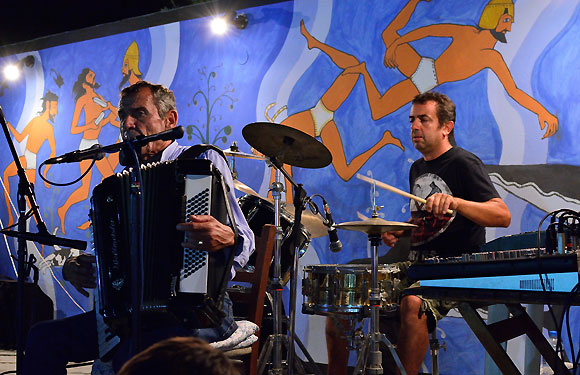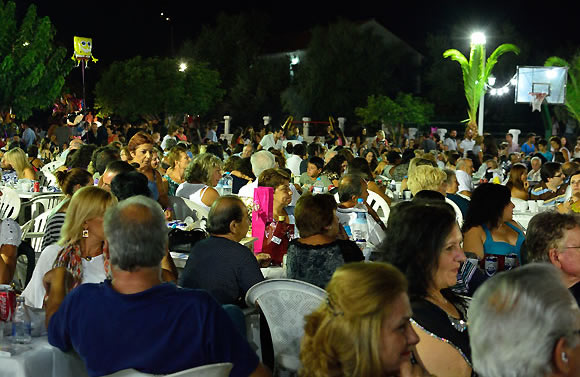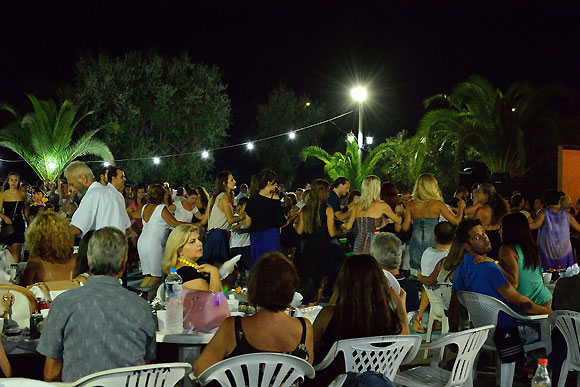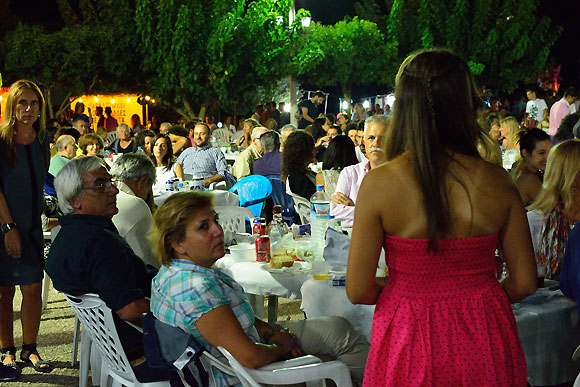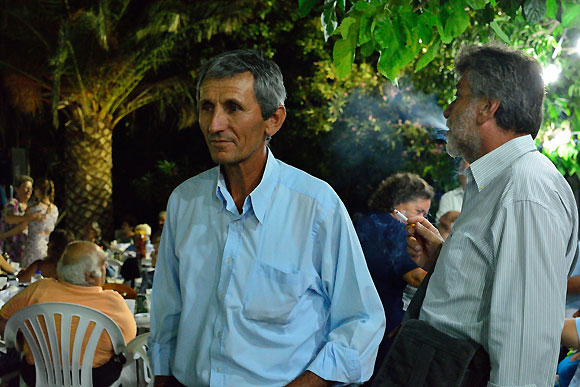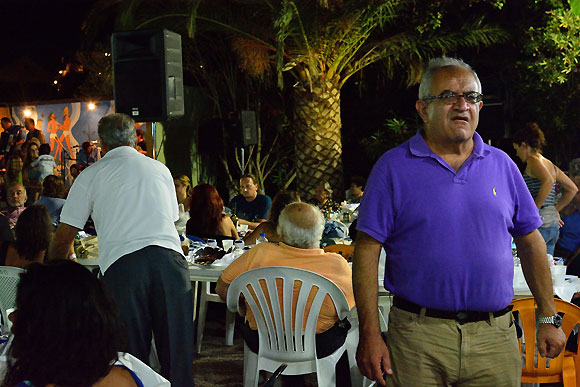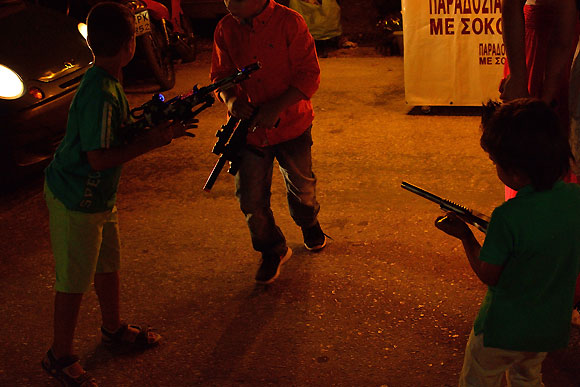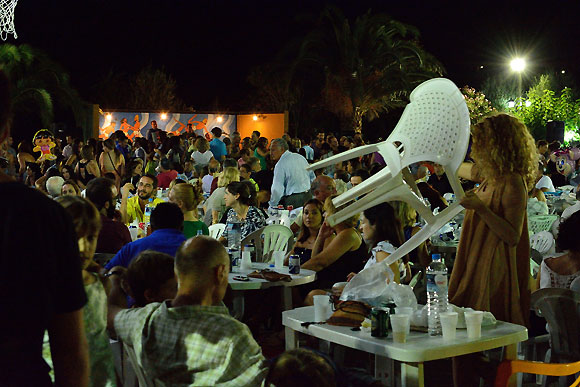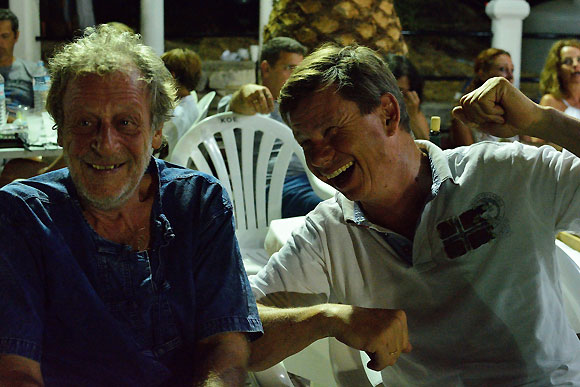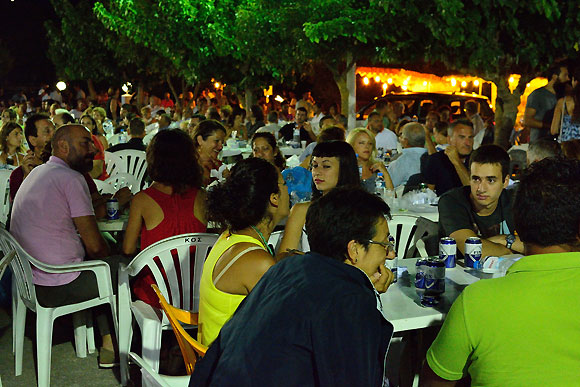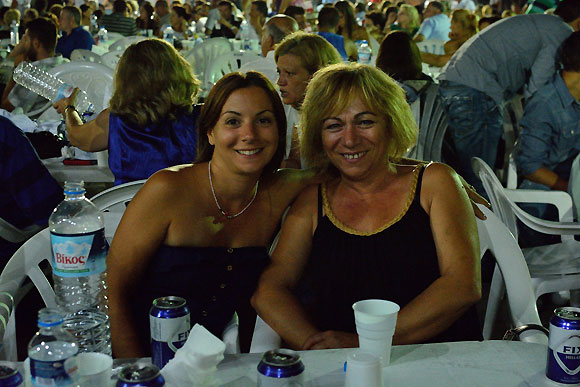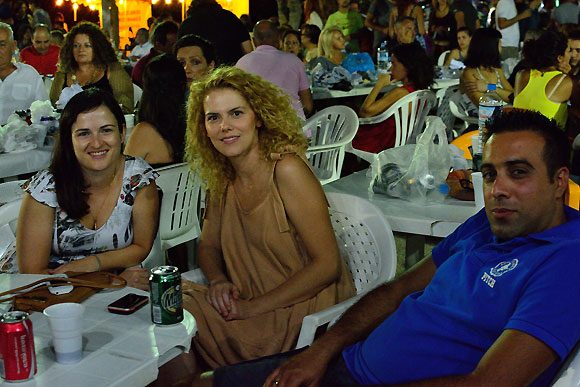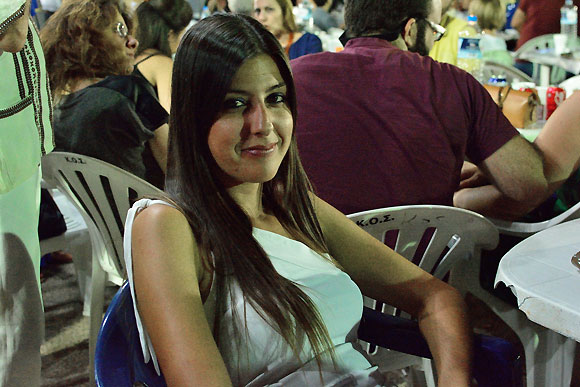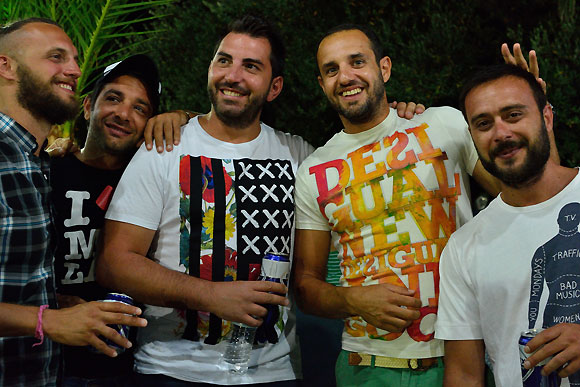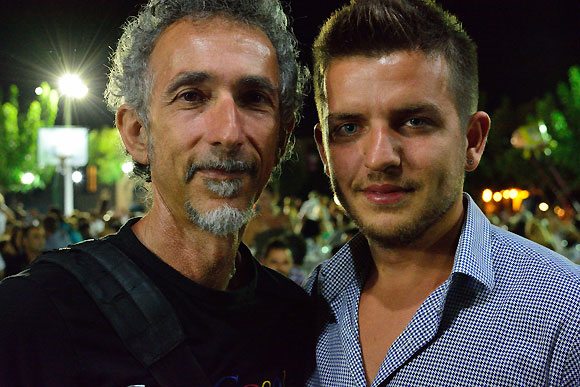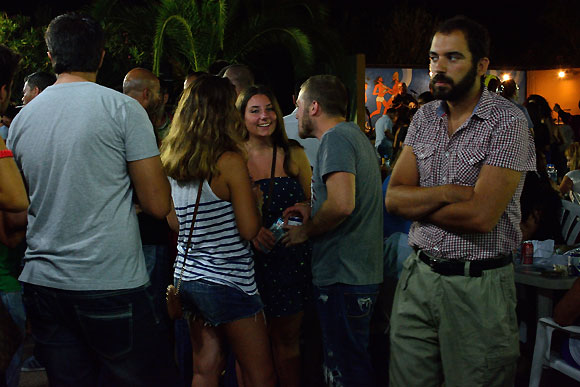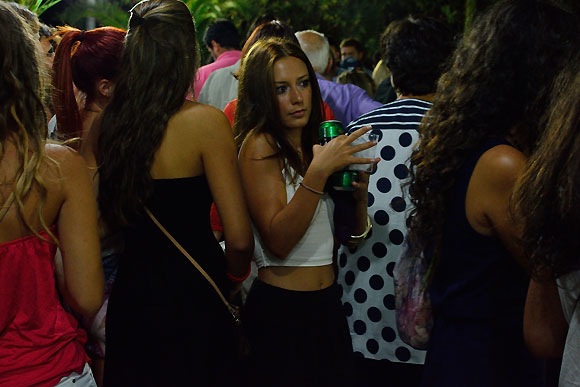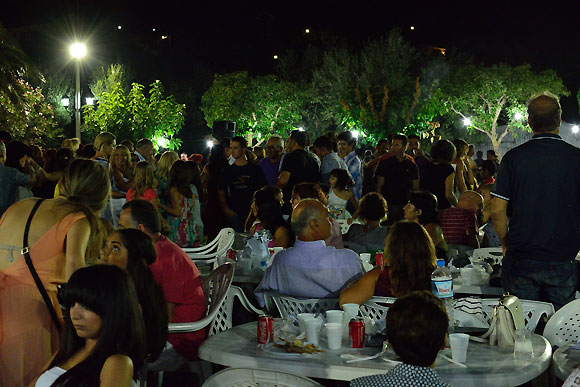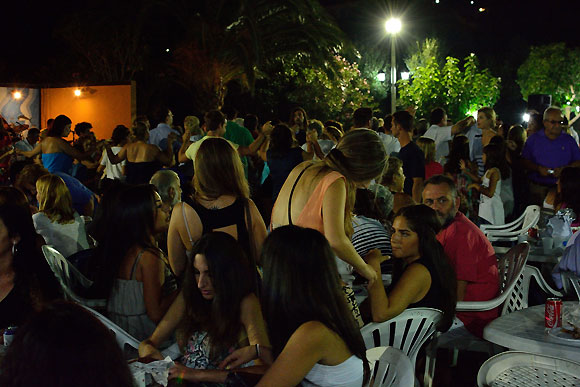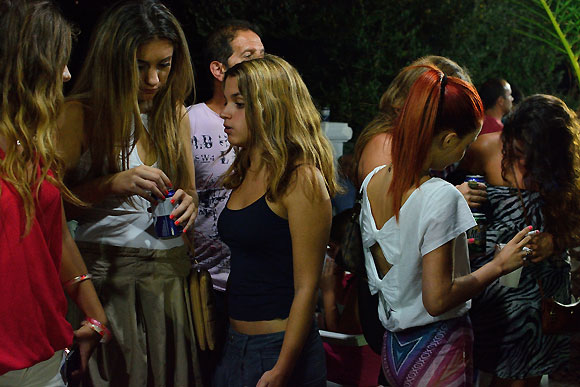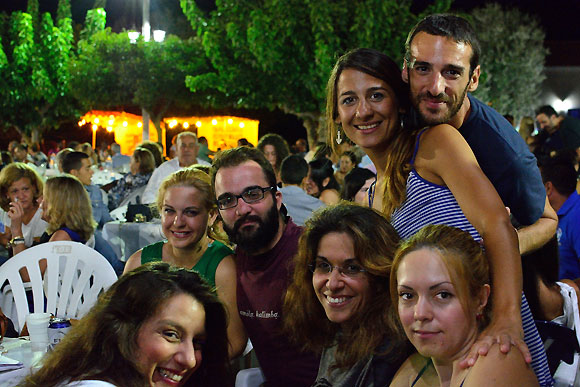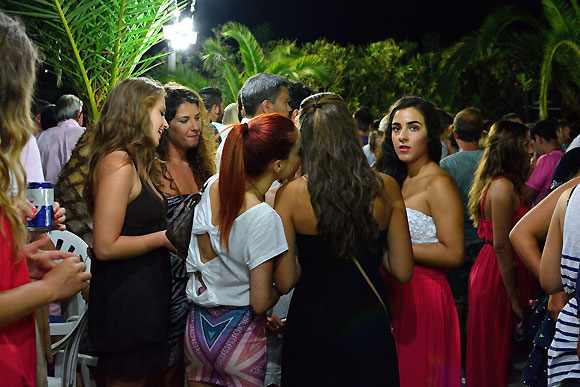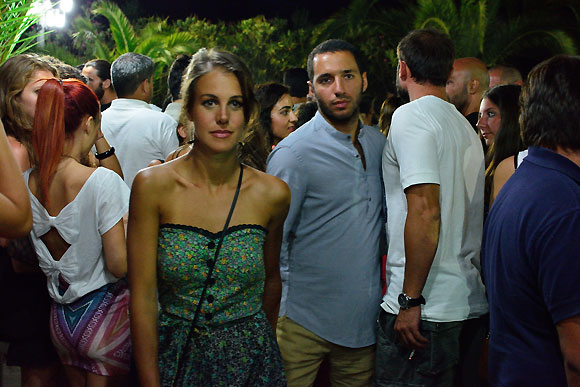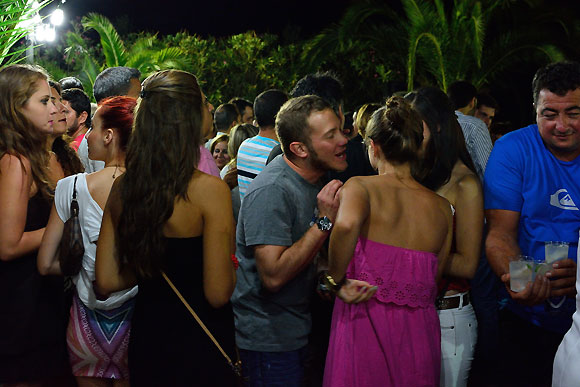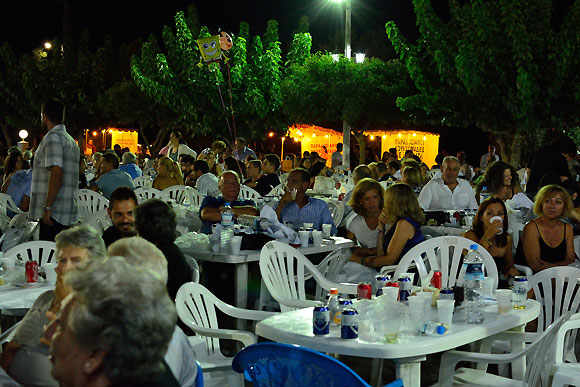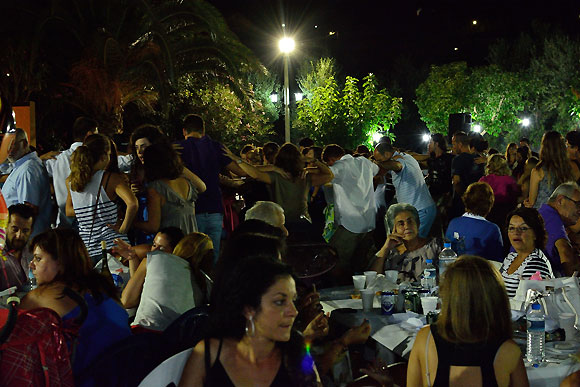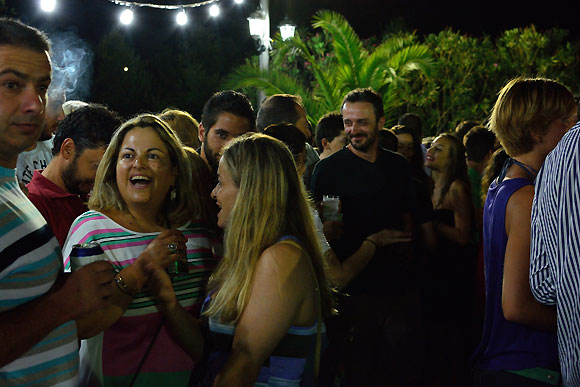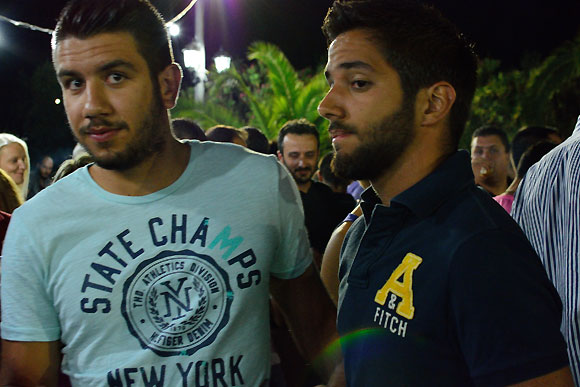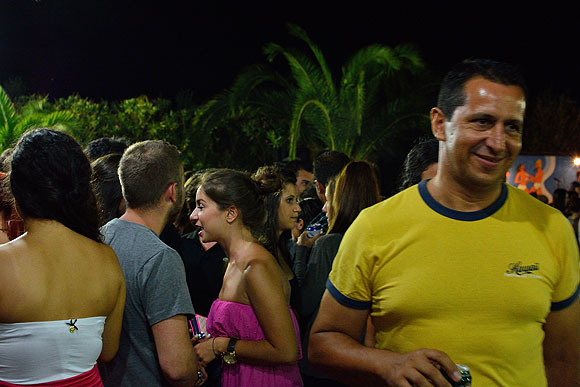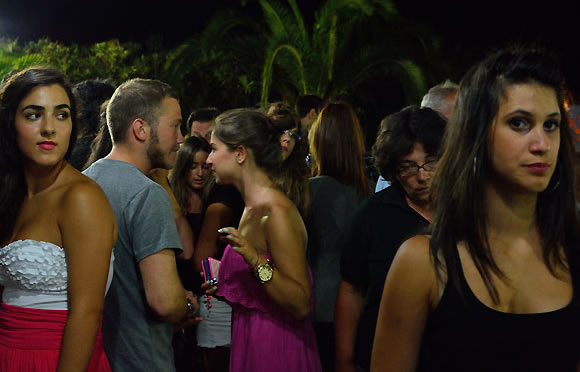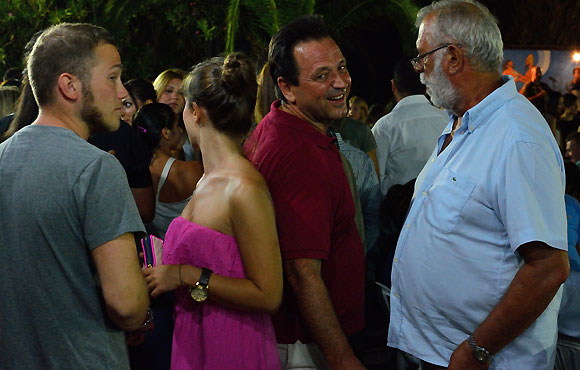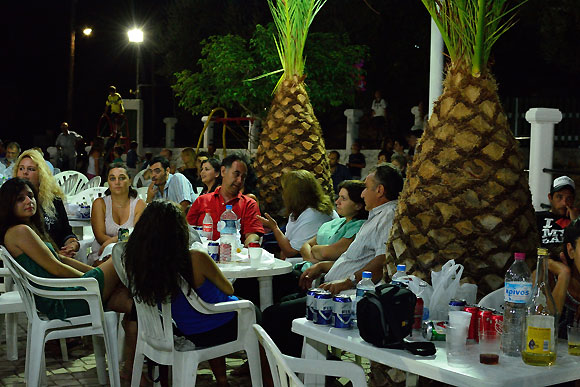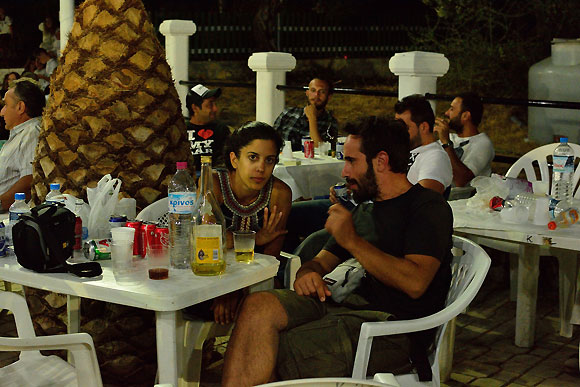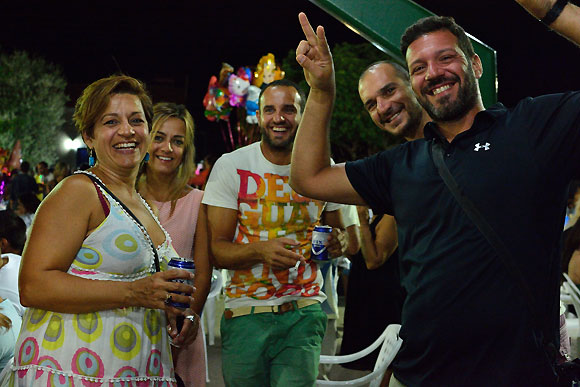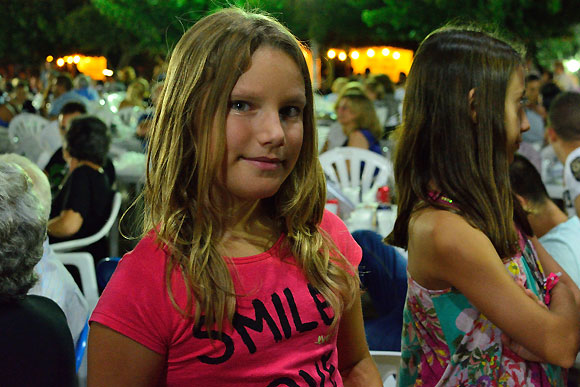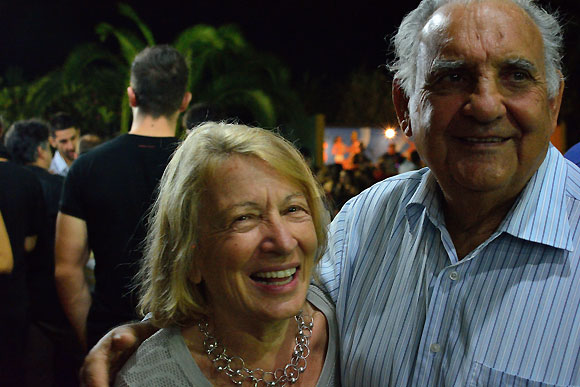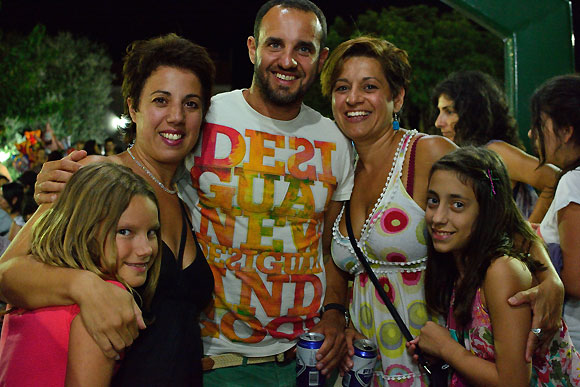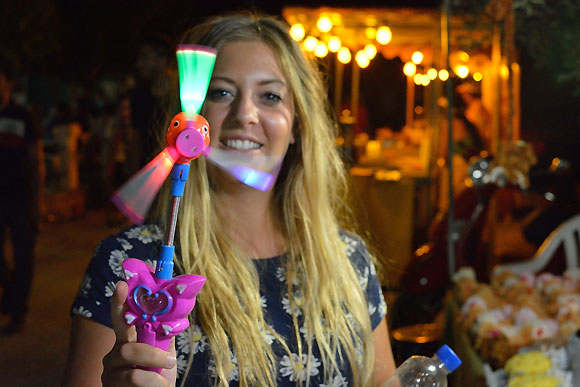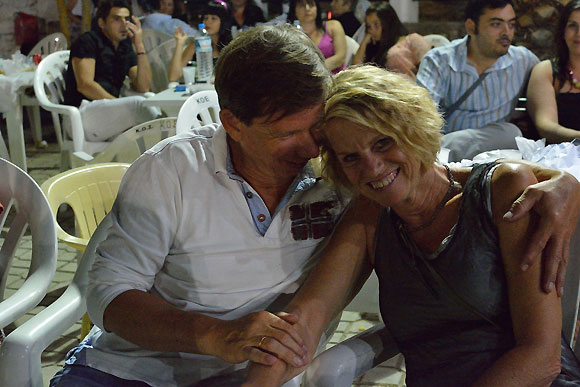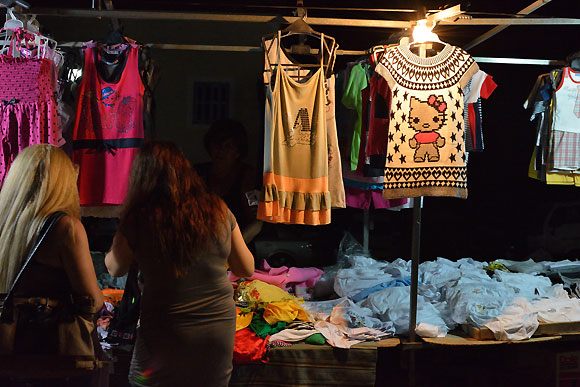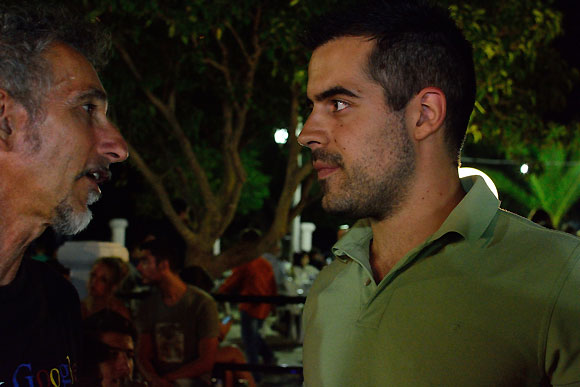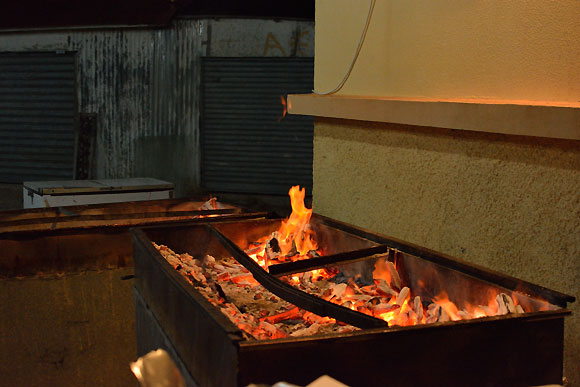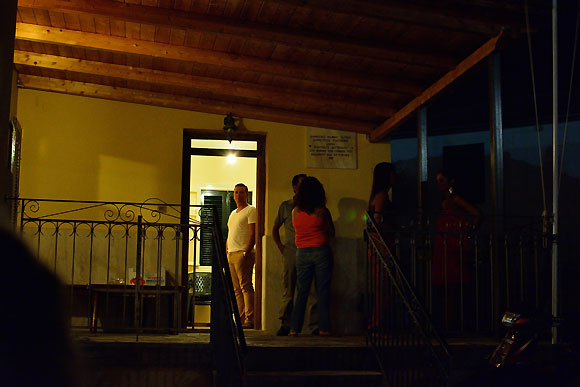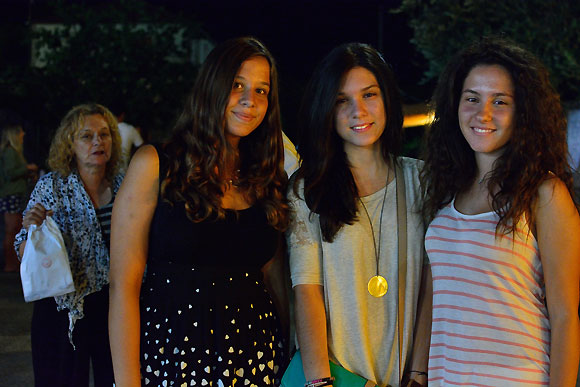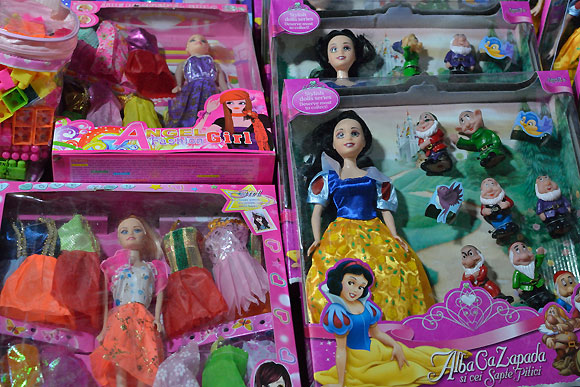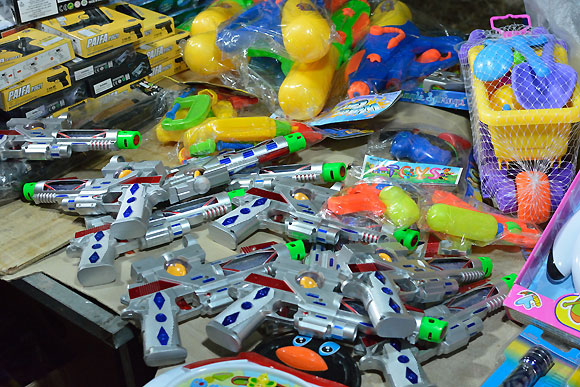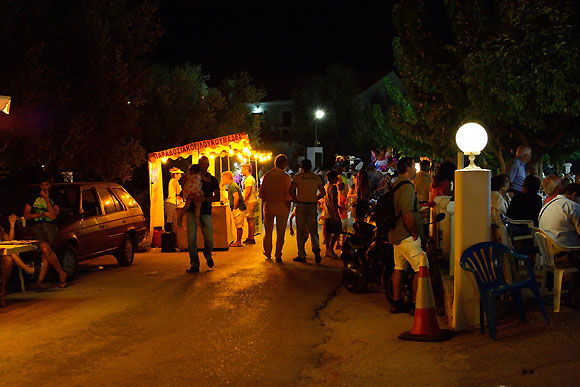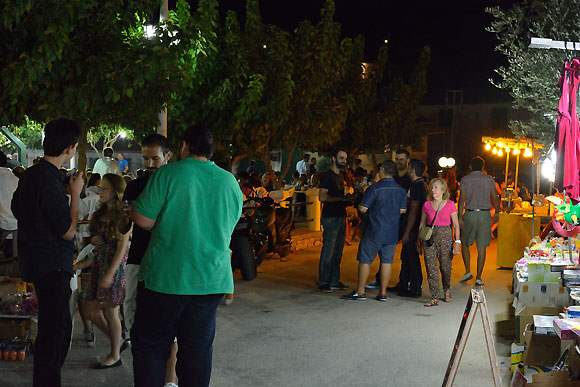 ithacagreece.com wishes everyone a very happy continuation of the summer, because although this is the last of the big festivals, summer is far from over. The weather is still warm and fine and there is still lots to do until the end of the season. Enjoy your holidays on Ithaca everyone!