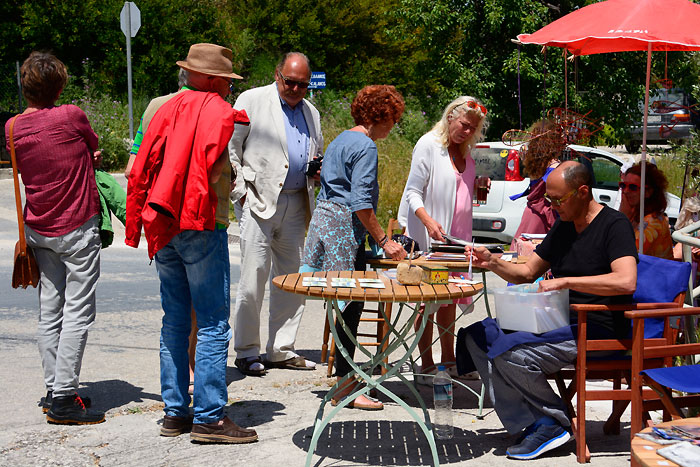 The boys from Yefuri Restaurant have made the space opposite their restaurant available for a monthly market. The Yefuri Market is a great opportunity for those who would like to show their talents be they made or baked, and have the opportunity to sell their produce or artwork or whatever else there may be on show.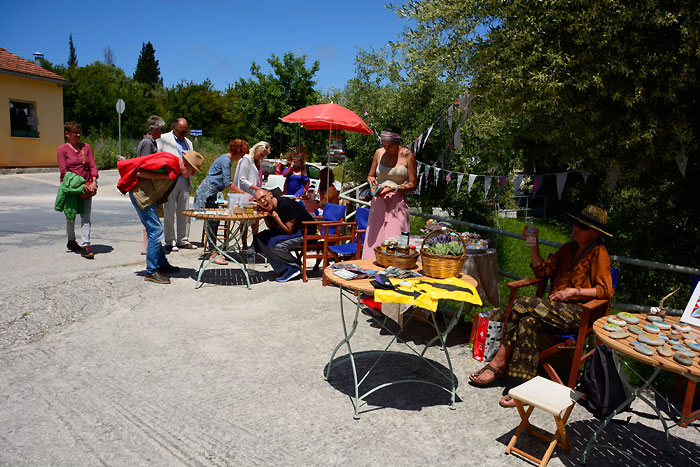 The Yefuri Market will happen on the first Sunday of every month, so keep that in mind if you'd like something to do or if you have something to show and sell. It's a great little space and refreshments are easily had at Yefuri, so there's absolutely no reason not to drop by, browse and buy.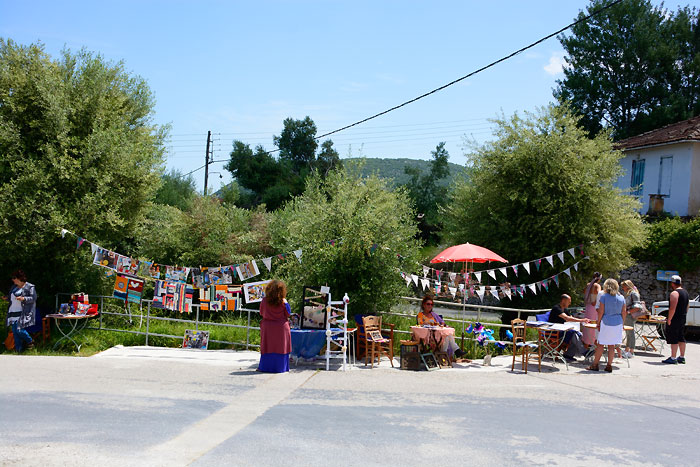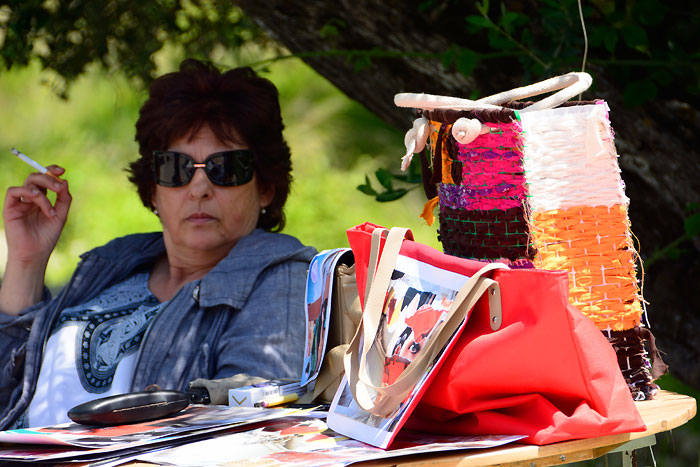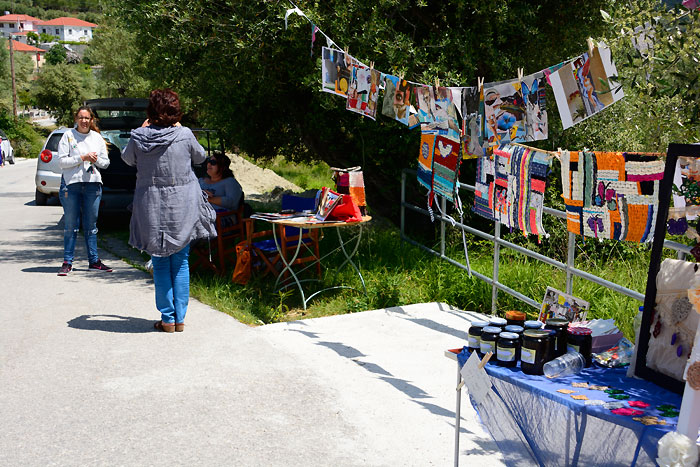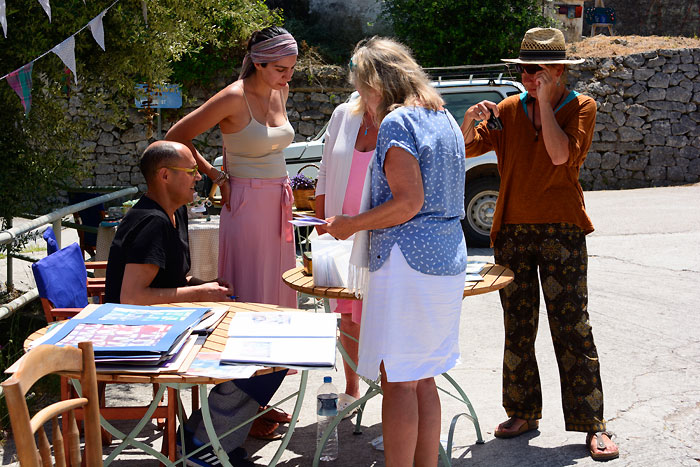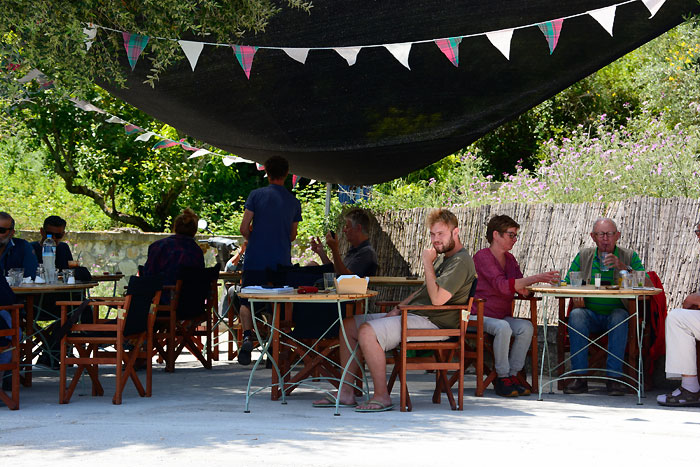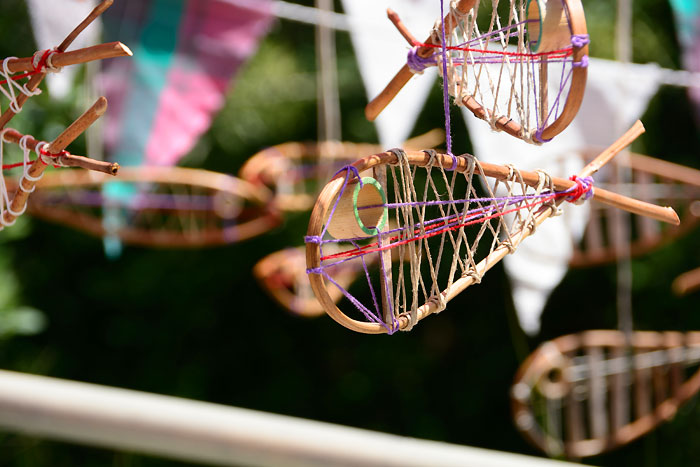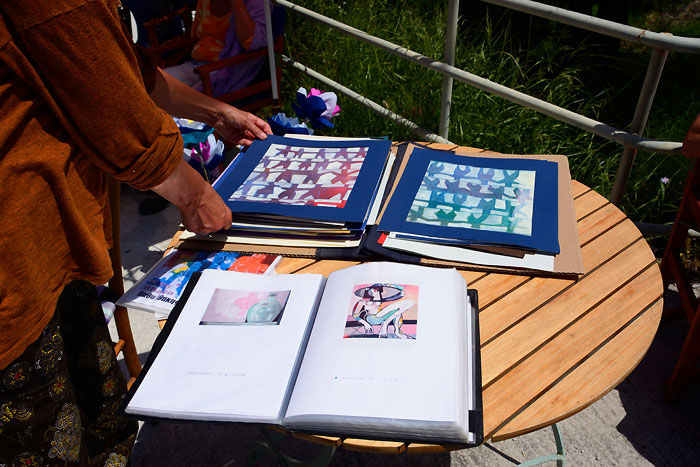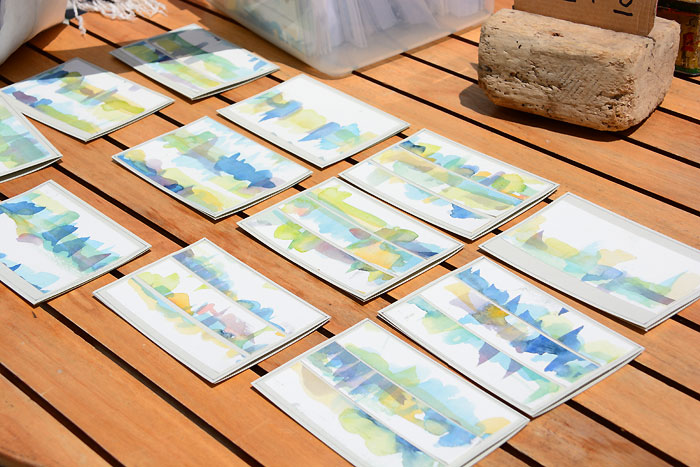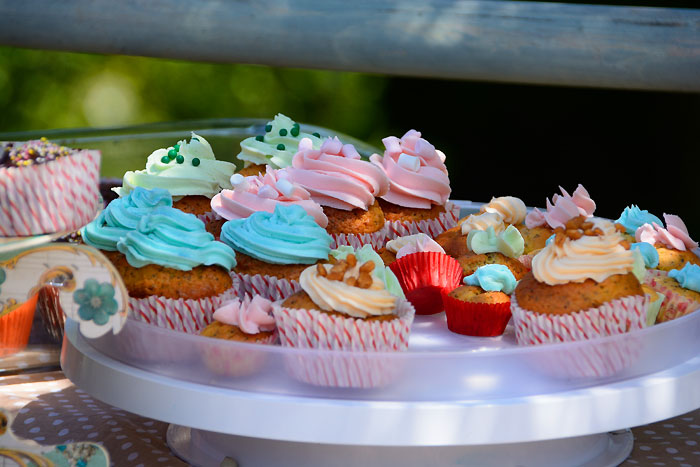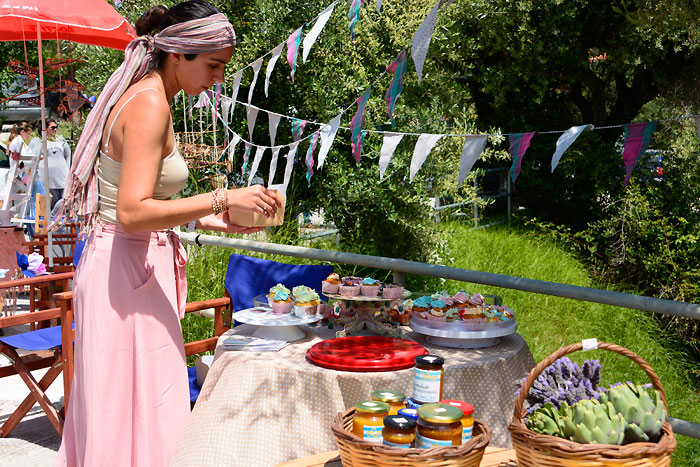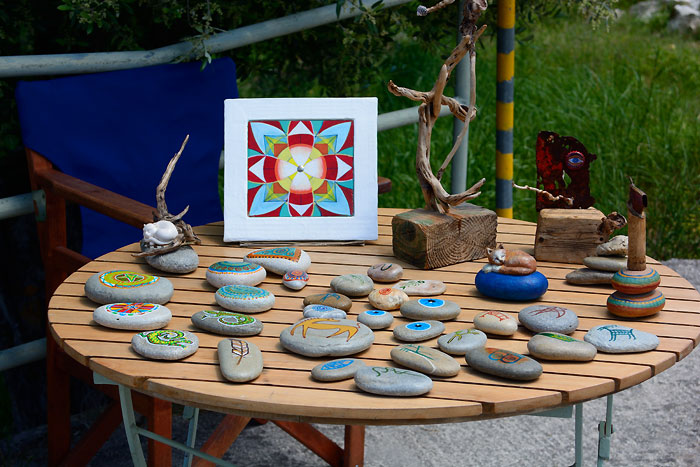 For the innaugural market we had collages, bags and rugs from Vathy, also from vathy, intricate laced jewelry, traditional Greek sweets, jams and marmalades, and paintings from Klara Koitler, a well known artist on Ithaca.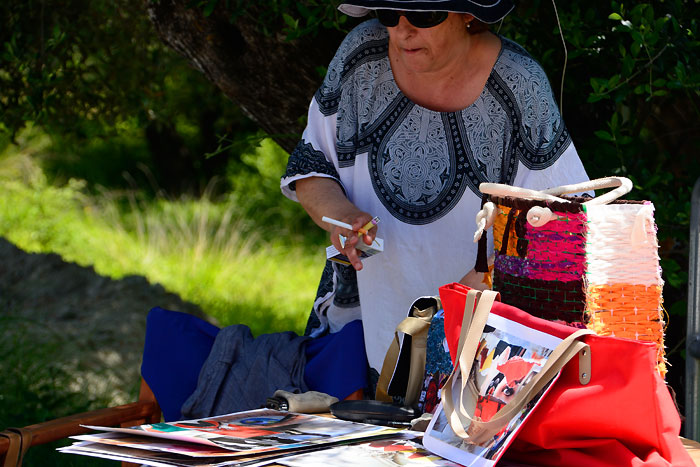 From the north there were painted rocks and artwork and delicious cup cakes. Andy from Yefuri also had his collection of original post cards which he was happy to autograph. The day was perfect for a market and we know it will have great success.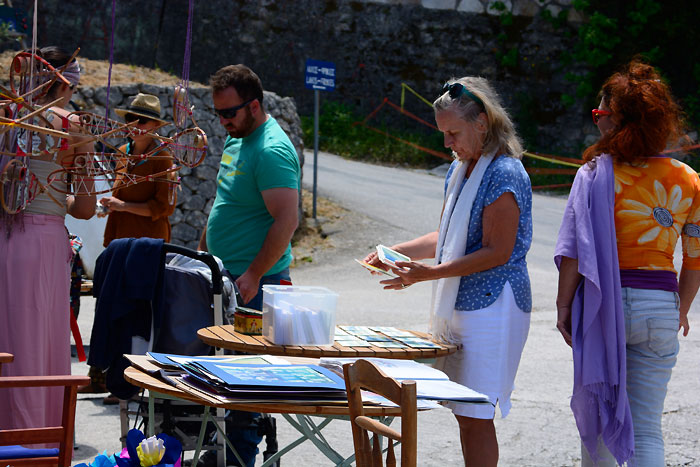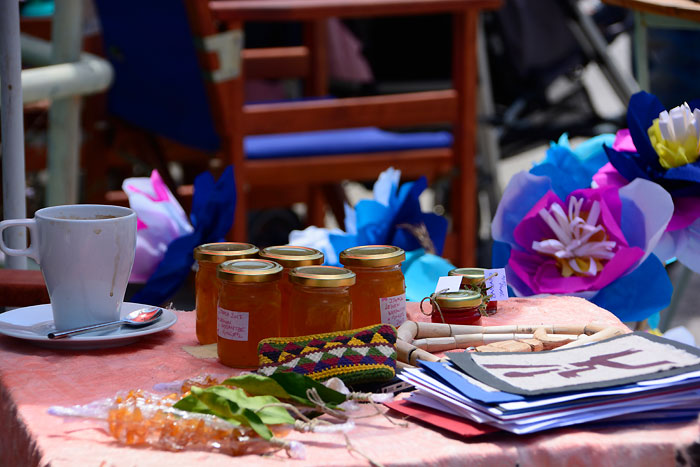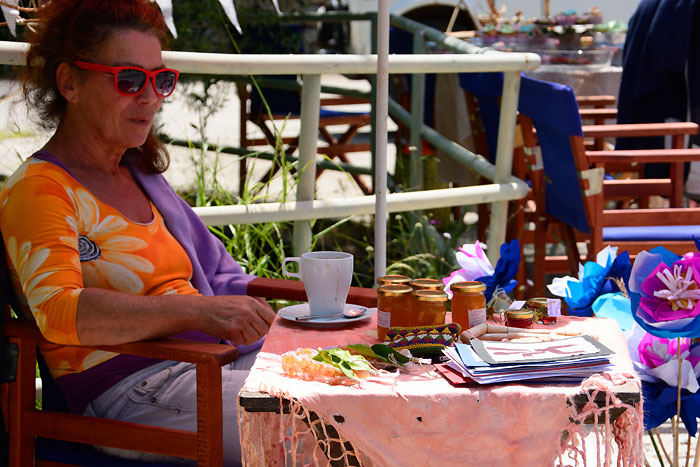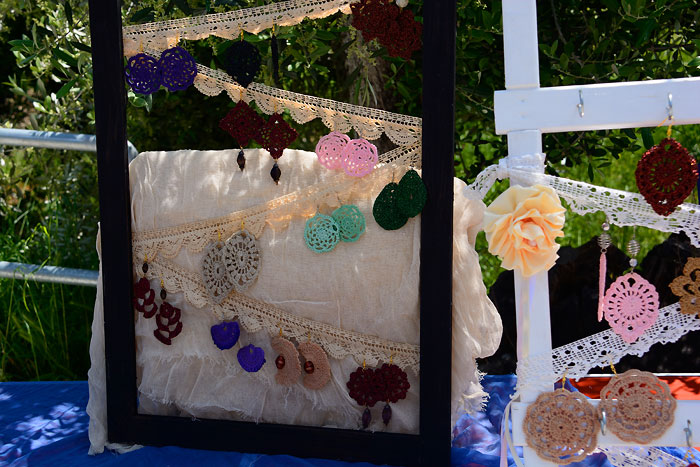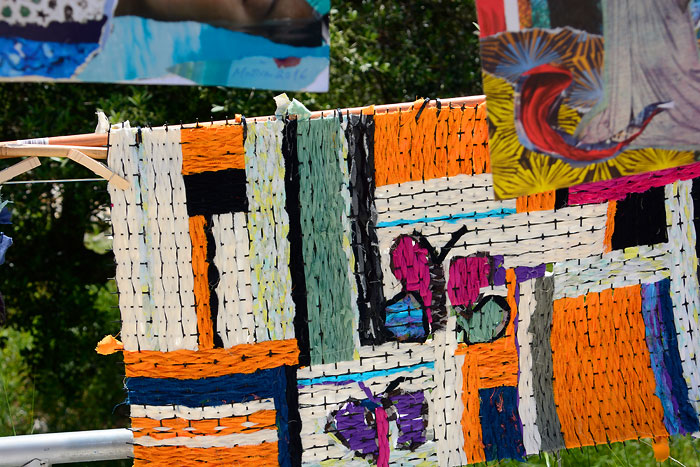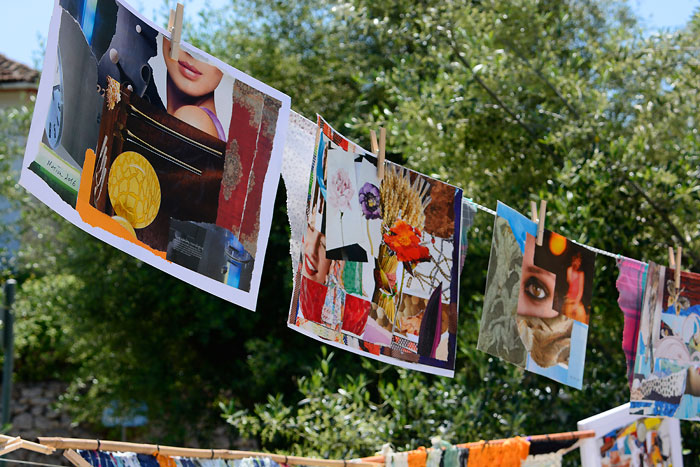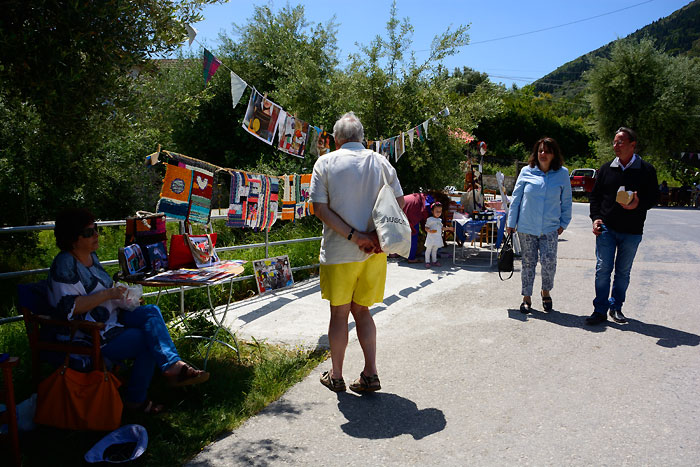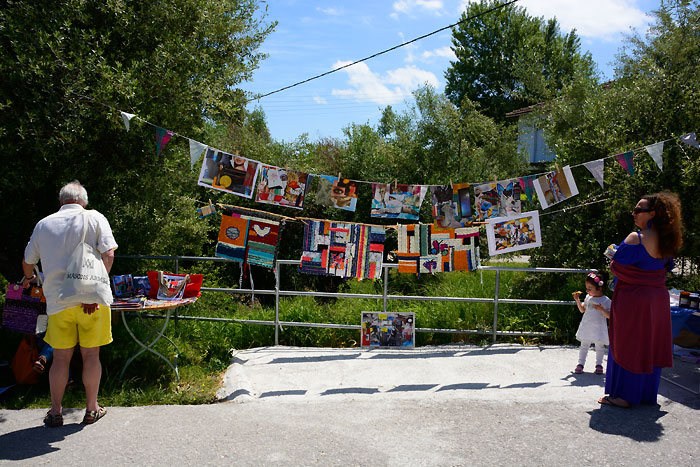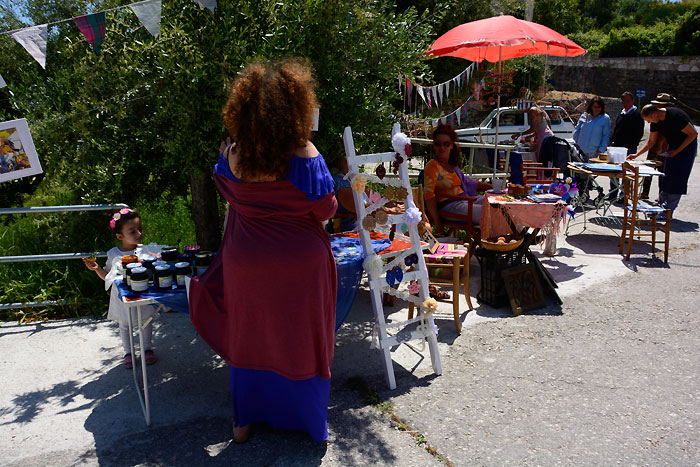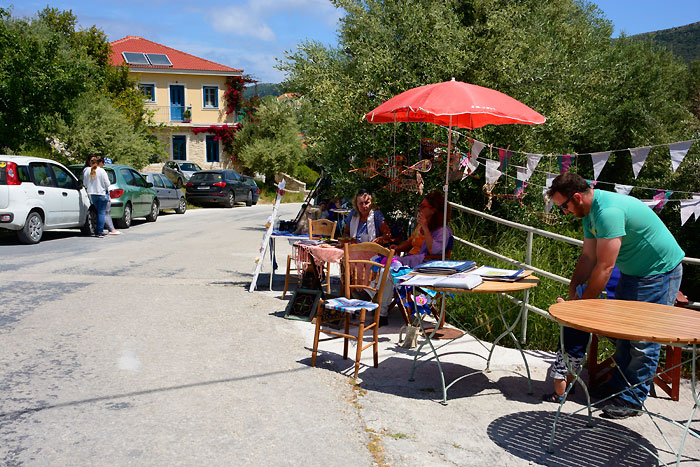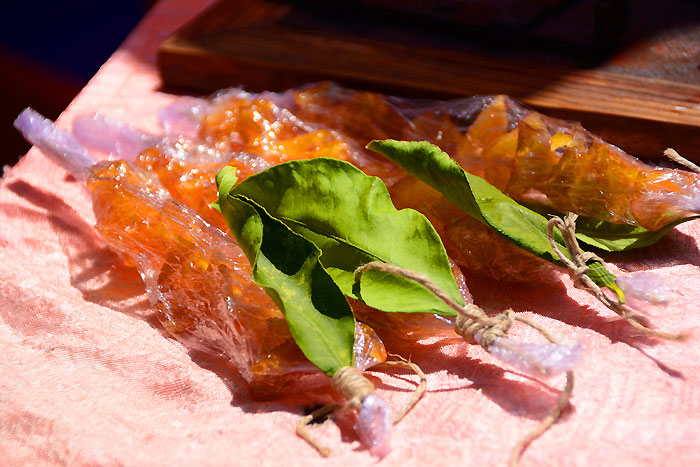 ---
www.greekislandrental.com www.forsaleingreece.com www.maintainmanage.com Real Estate