What's New On Ithaca Greece
Festivals and Concerts!
During August on Ithaca Greece there is always something to do and to celebrate. It's a month of dancing in the streets.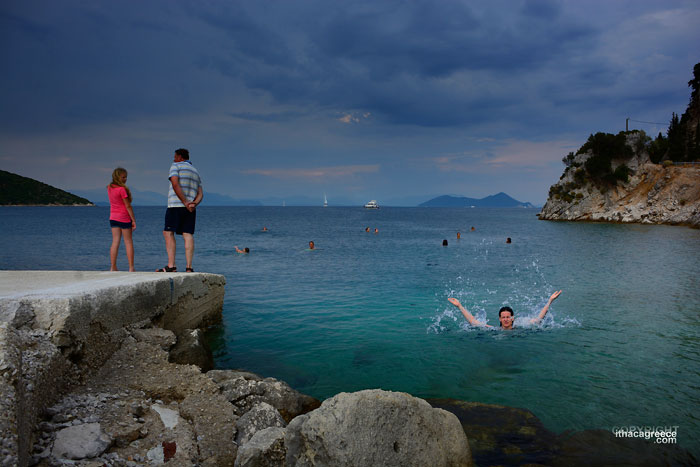 August 2015
Friday 14th - Yesterday's afternoon sky turned a little threatening, but no bad weather eventuated.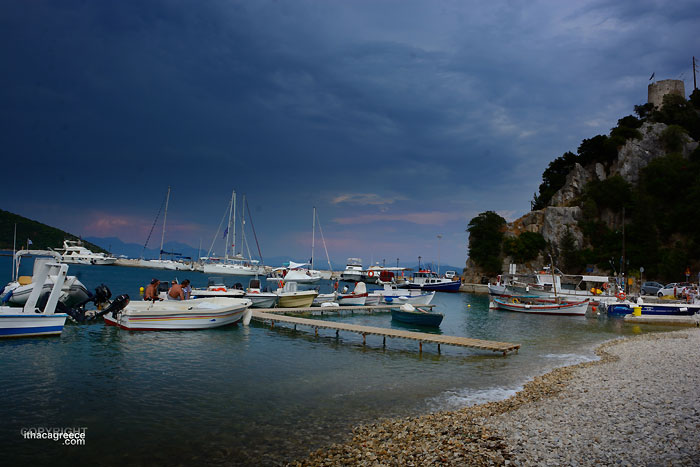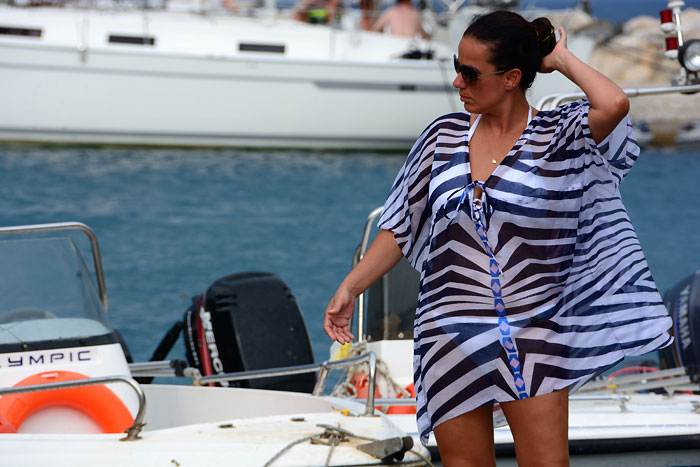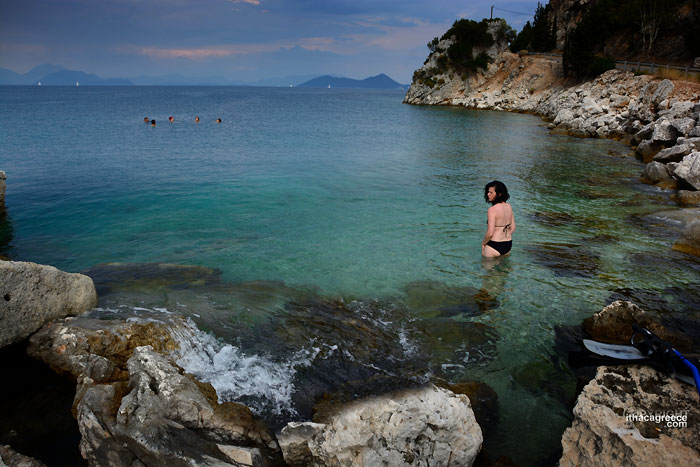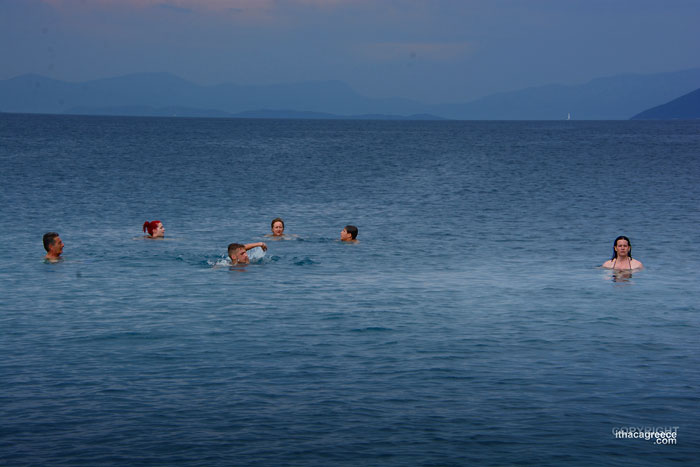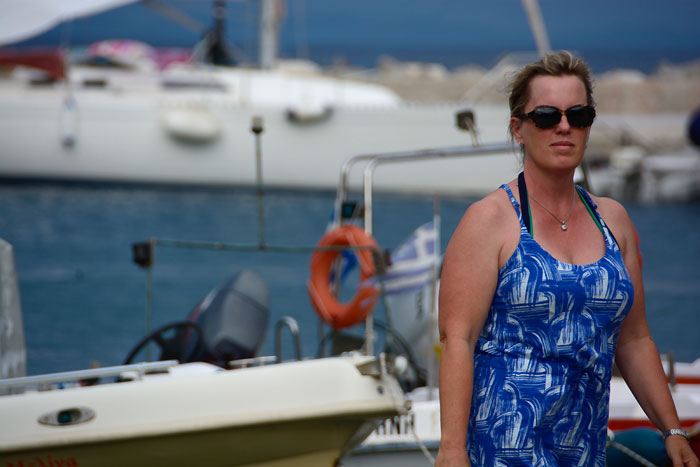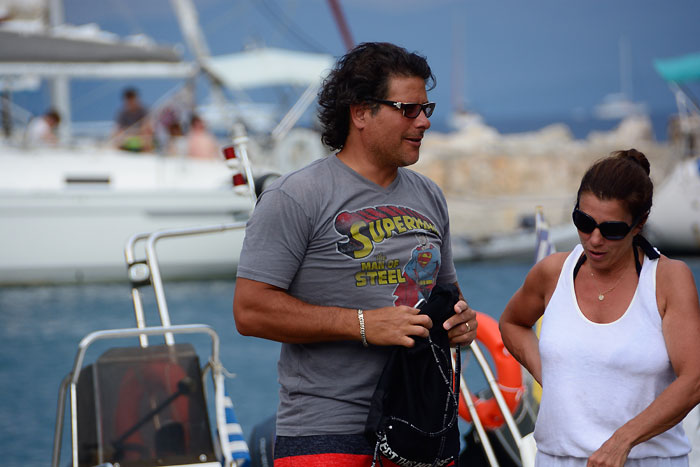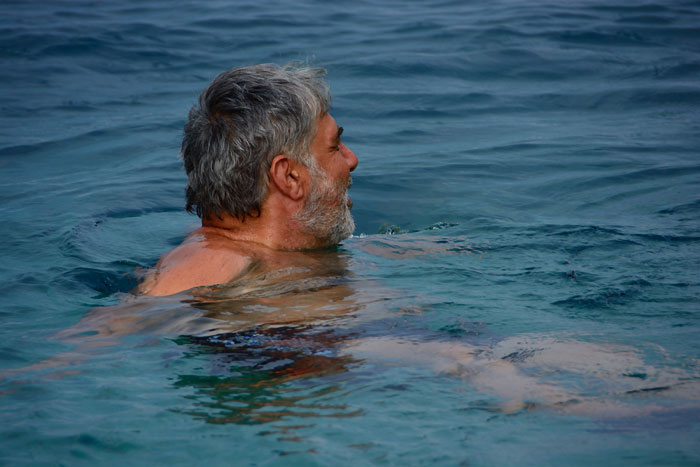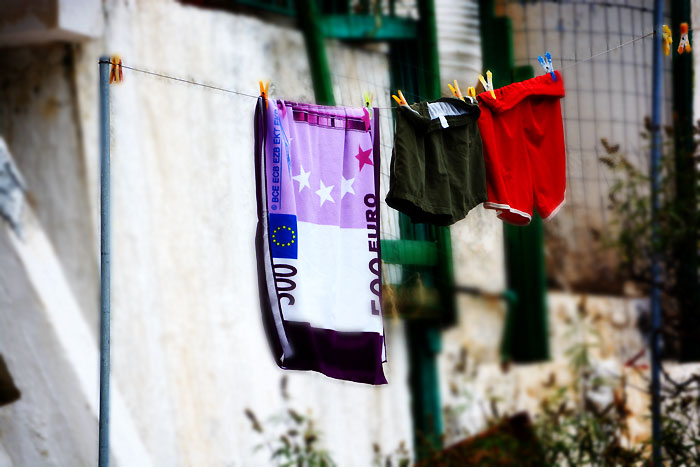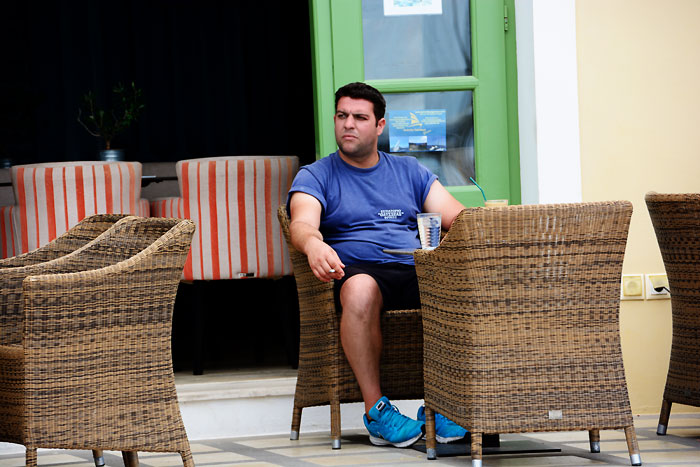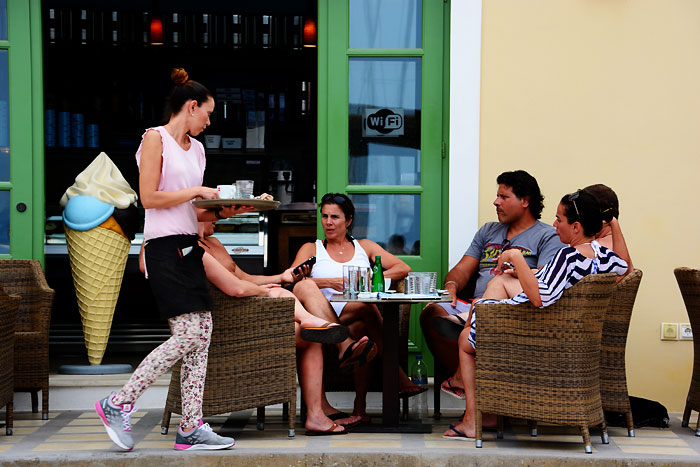 Saturday 15th - Last night's Anoghi Panighiri was a great success! Lots of Kefi and fun. With a community balancing on the edge of life, it was barely apparent that Greece was in crisis, but that's Summer on Ithaca Greece. Ithacans, and Greeks in general, make the most out of the life that doesn't revolve around a balance sheet, but around humanity. CLICK HERE or on photograph below for more pics.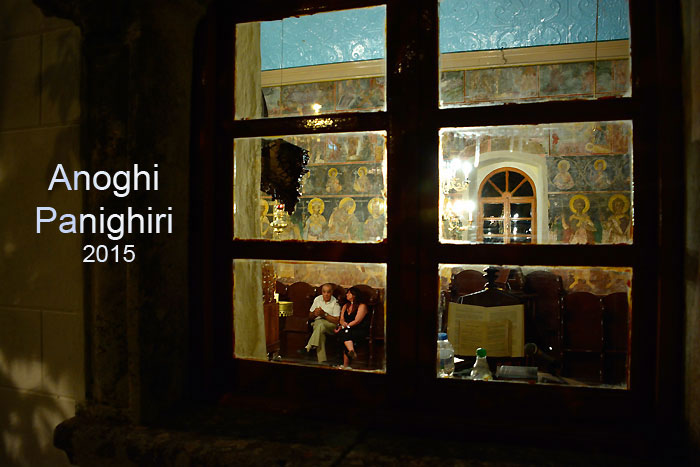 With Yianni's Taverna & Pizzeria in Stavros closing down last year, there hasn't been a pizza joint in the north so some of you may be very happy to know that the Pizzeria (of which I don't yet have a name) has opened it's doors in Frikes over the past week. It's where the Supermarket was last year. I haven't been there yet, but from all accounts, it's good!
Sunday 16th - Another great panaghiri last night! This is usually noted as the last big festival of the season, after which things begin to wind down, but that may have to change because over the past couple of years, there's still alot to do, even after the 15th of August. CLICK HERE or on photograph below for more pics of last night's festivities.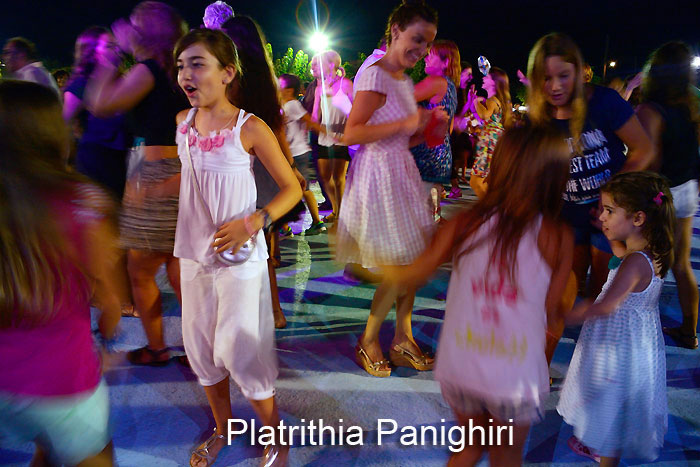 Monday 17th - It was forecast to rain yesterday, but not a drop and now the threat of it has passed so Summer continues as planned. Below - Kioni Harbour.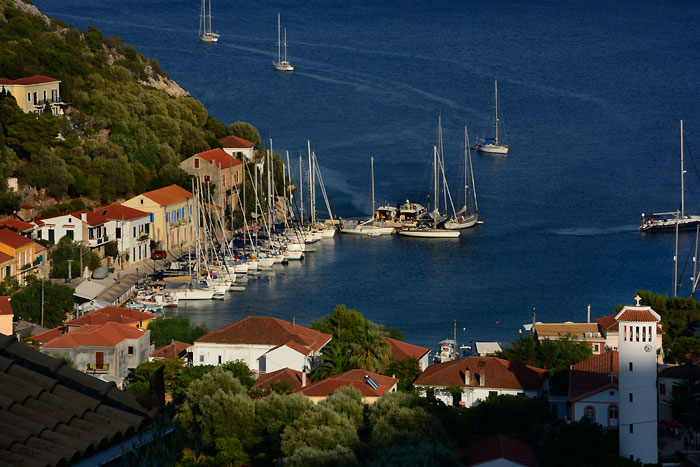 Kioni community, for the second year running, has it's children, under the direction of Stelios, doing some more street theater. Topical, current, humourous, musical, relevant and educational. CLICK HERE or on photo below for more pics.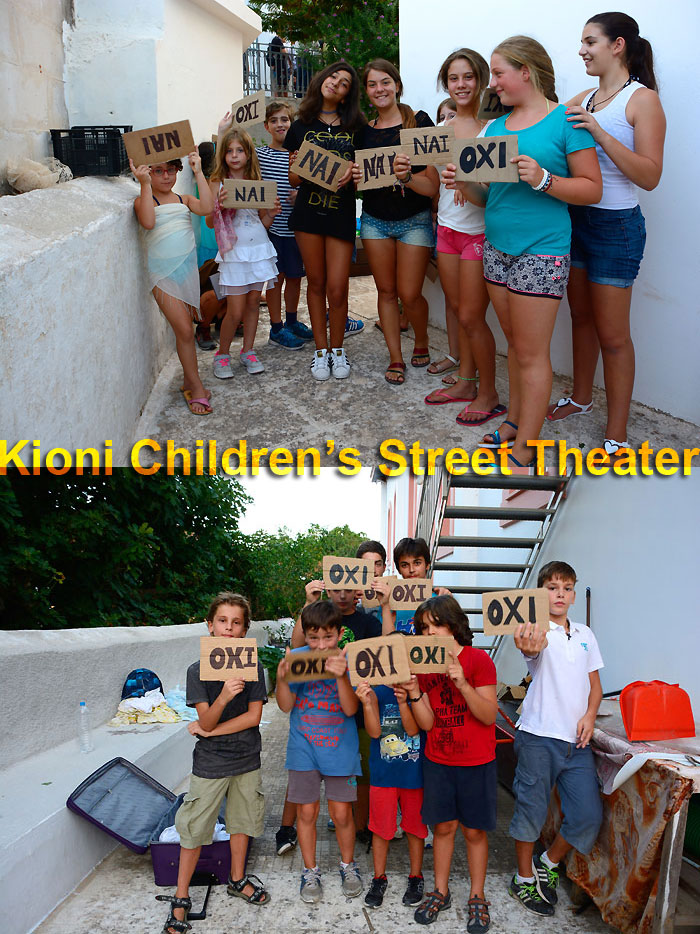 Tuesday 18th - Since the break in the heatwave a few days ago, the weather has been spectacular! Clear views again, fresh breezes, comfortable sleeping, just perfect.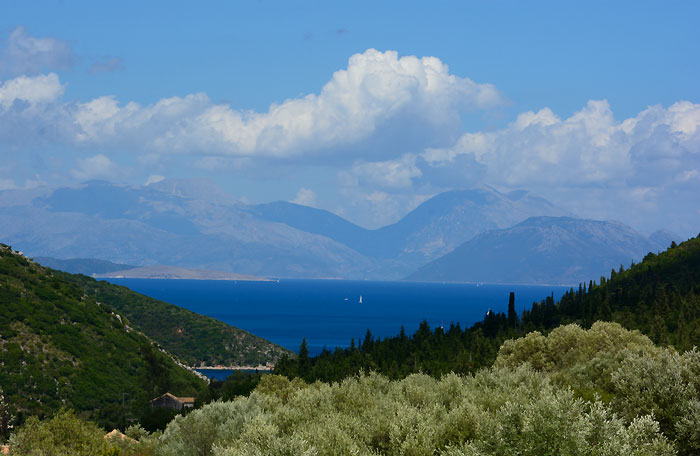 Below - A night out in Kioni with cocktails at Spavento. I don't drink so it's always a bit of an effort to spend a night at a bar on a glass of water, but I do manage it at least once a year.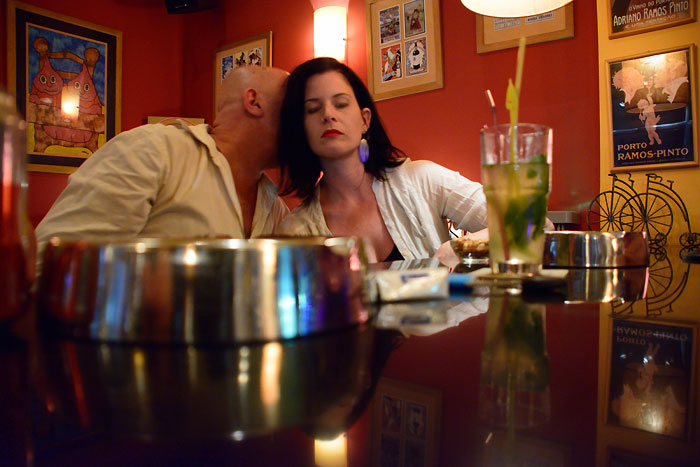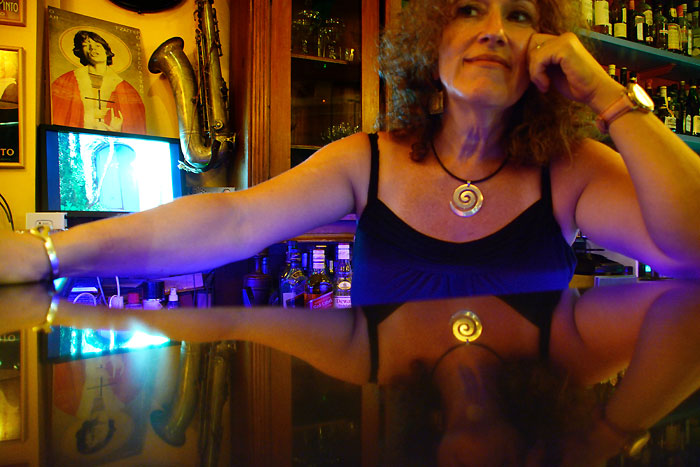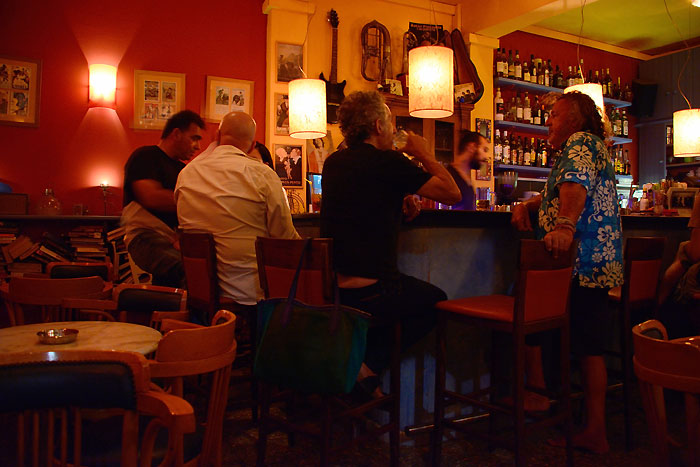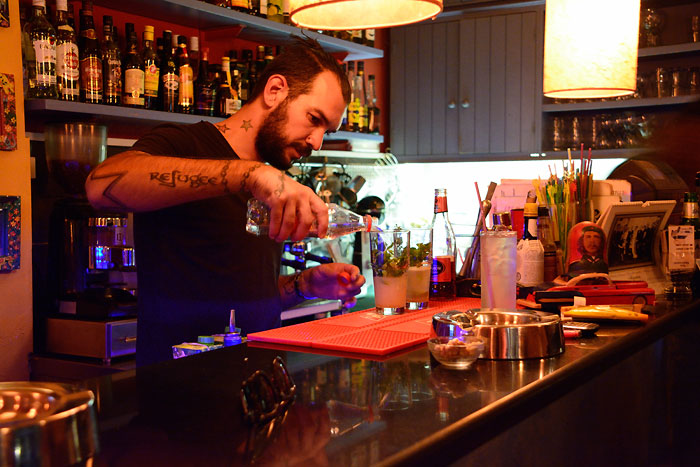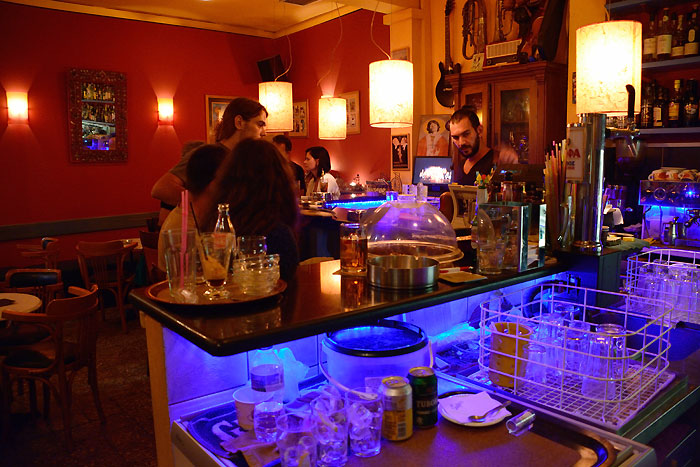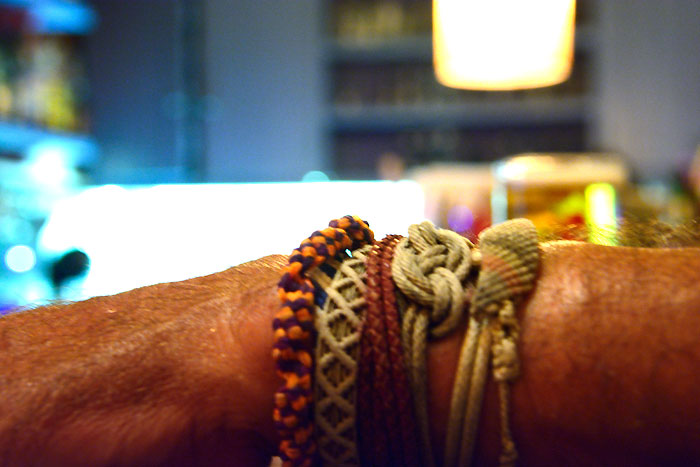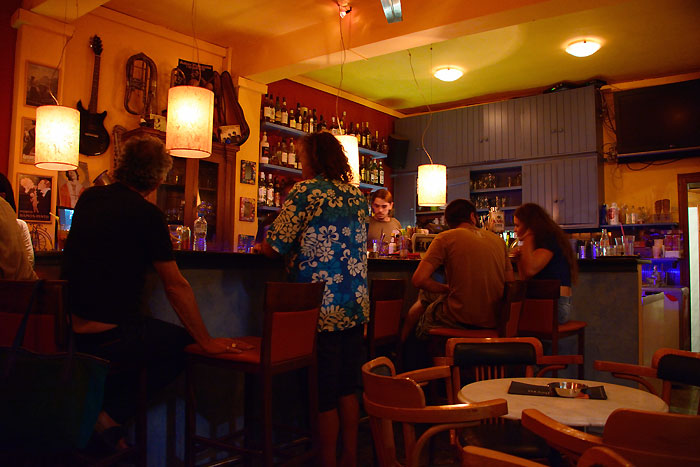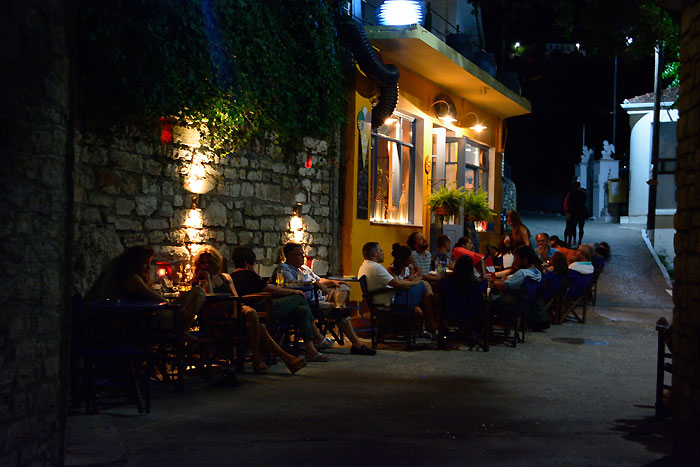 Below - Kioni is lit up like a Christmas tree and visible from space with the new hillside terraced dining section of the Mills restaurant in Kioni.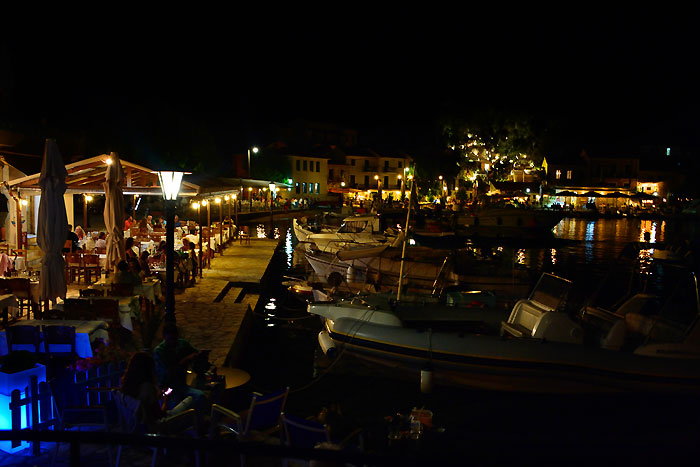 Below - Avra Restaurant. In 1983 I would walk from Lahos to Kioni to eat Pastichio there. Back in the days when a 3 course meal for 3 with wine cost around 500 drachmas. I think that's less than the price of salt now. Avra restaurant was then run by the parents of Kostas and Dimitris (owners of Avra) then. They continue the family tradition.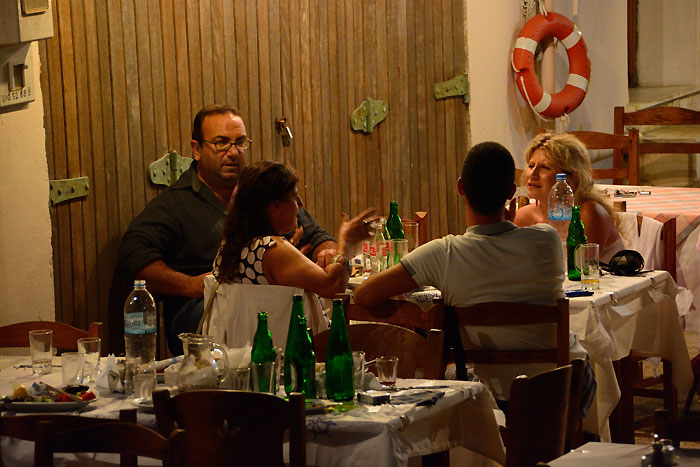 Wednesday 19th - Another night where the cooling sea breeze would make for a comfortable night's sleep. A big relief after weeks and weeks of incredible heat.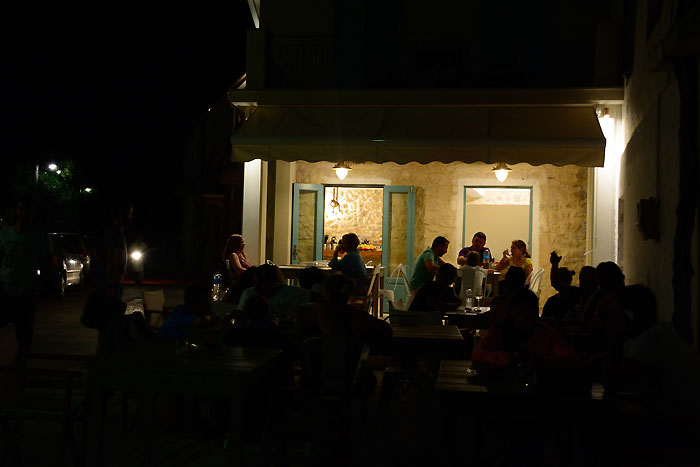 Above - There's a new eatery in Frikes town. There are no signs so you may not know what it offers, but it's an Italian eatery with pizza and pasta. Looks quite nice.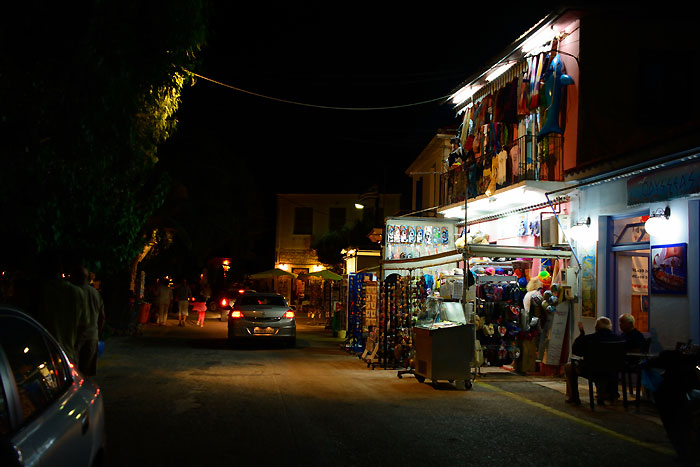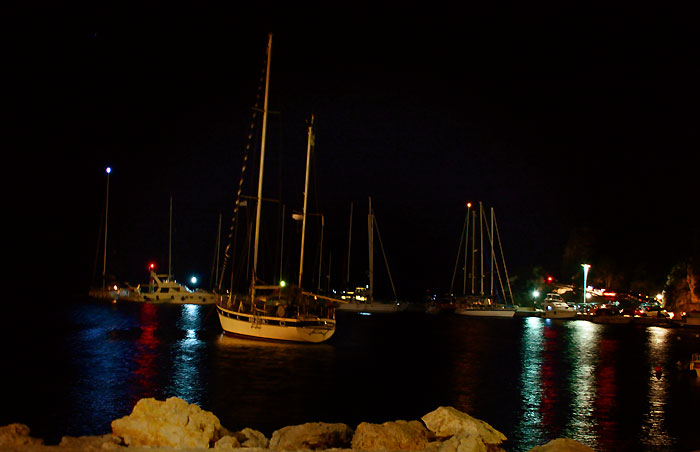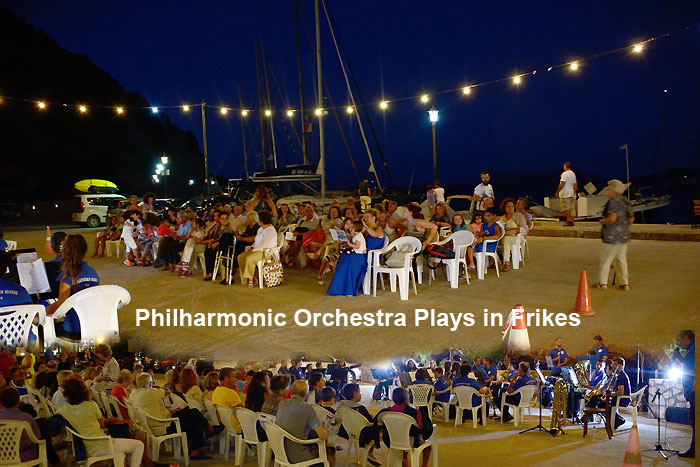 Above - Ithaki's Philharmonic Orchestra, usually found in the south of the island, gave northern Ithacans an opportunity to hear just what they're made of last night on the bayside of Frikes. CLICK HERE or on photo above for all the info.

---
August 2015
It's the peak of Summer with more warm days and sultry evenings ahead
Friday 14th
It's been a hectic and busy few weeks and that will continue with the Anoghi Panighiri tonight and the Platrithia Panighiri tomorrow night.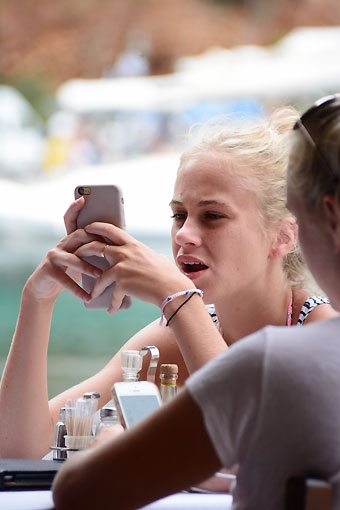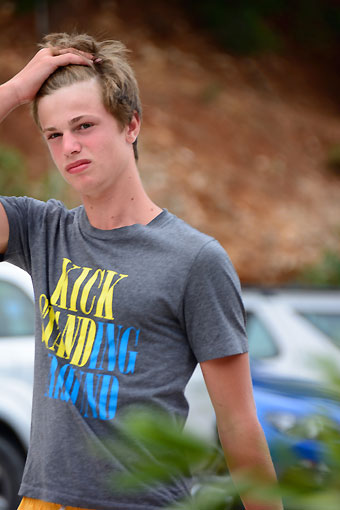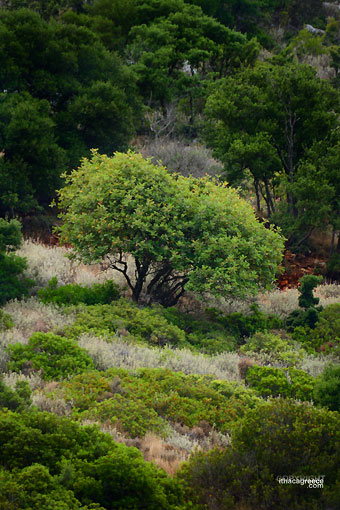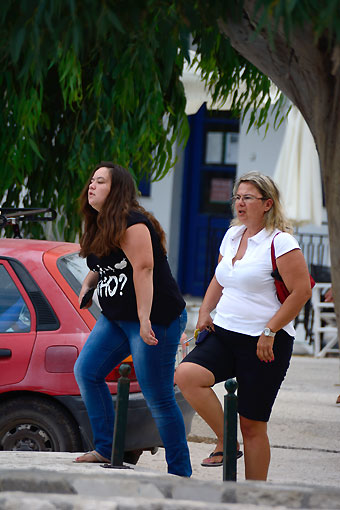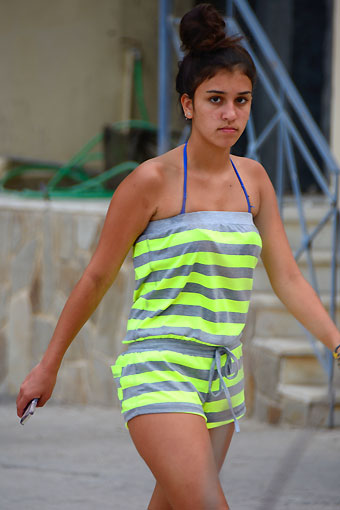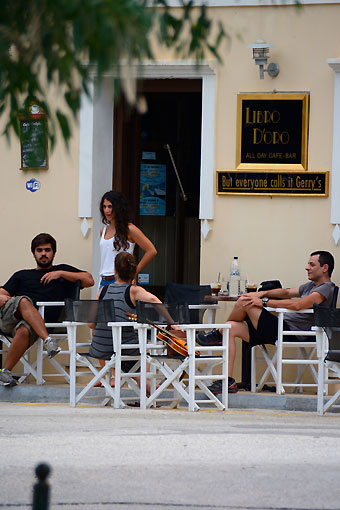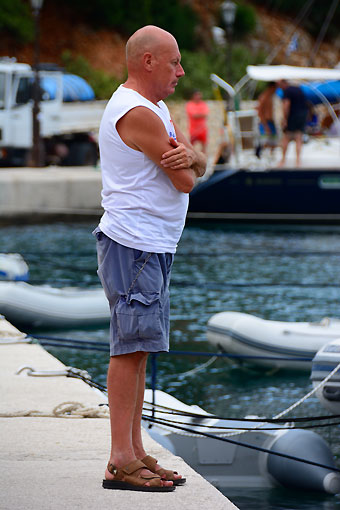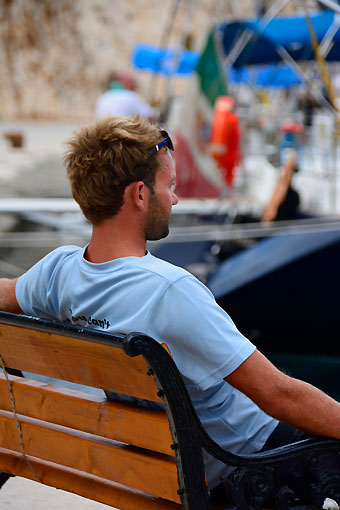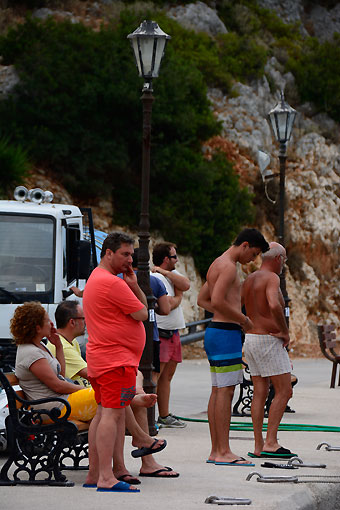 Despite a rather dismal beginning to the tourist season, it's actually been one of the busiest August's I've experienced in some time, probably due to the Patras ferry connection which makes it easier for Greeks to come to the island for a long weekend, but there is also alot of yachting traffic with even the sleepiest bays dotted with sails.

Saturday 15th - Tonight it's the last BIG panighiri in Platrithia. Kkeep your dancing shoes polished and get ready to kick up your heels. This Panghiri usually means the beginning of the 'slow down' in Summer, but I have a feeling that because of the late start to this year's summer, we may find it going a little longer on this end.
If you want some passive entertainment, then head along to Theodore, Thomas Konstantinou and Kostas Meretakis at Captain Yiannis Hotel in Vathy for a musical night which blends electronic atmospheric music with traditional Greek. 5 euros entry fee.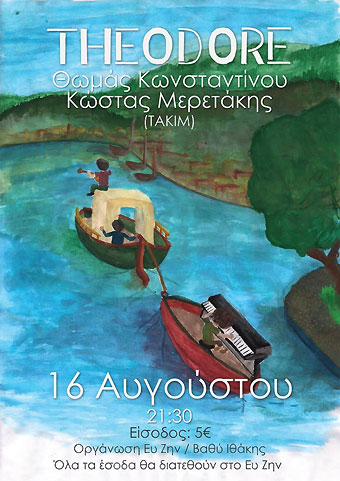 Monday 17th - There are people and boats everywhere. This year the economic crisis somehow upped the numbers of tourists coming. By all accounts, people aren't spending much money, but every little bit helps so I don't think there's too much complaining going on.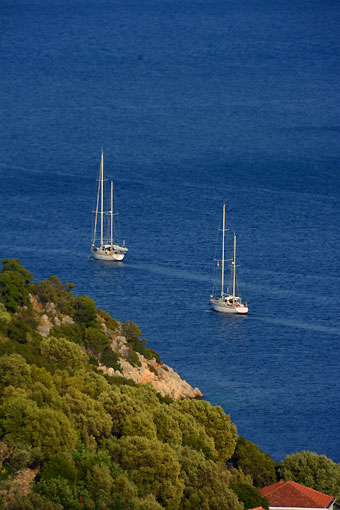 This year has been a record year with events, exhibitions, festivals and performances. First time in 12 years I haven't been able to keep up. It's great for the island and nowdays, there are more than enough blogs to cover what is missed on ithacagreece.com. If you're here, I'm sure you're having a great time. If you're not. Why not?
Tuesday 18th - Blue skies again. The fresh change has rid the island of the summer mist which obscurred the views over the past 2 months.
View from Stavros to Exoghi.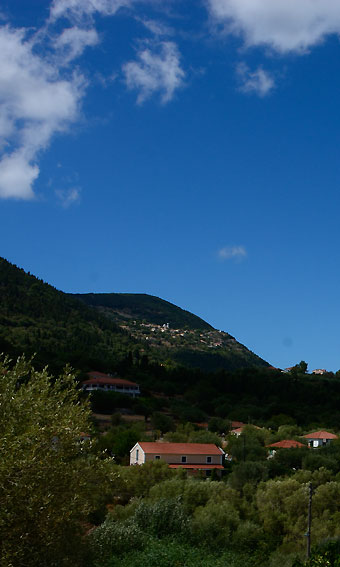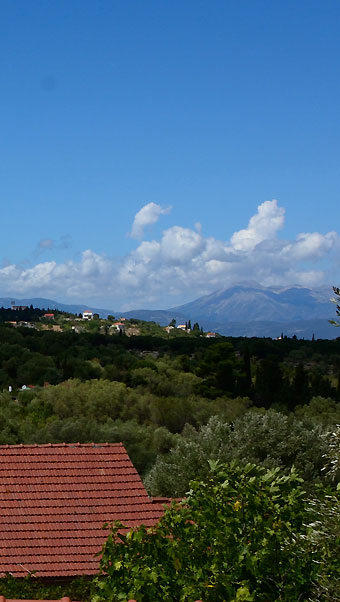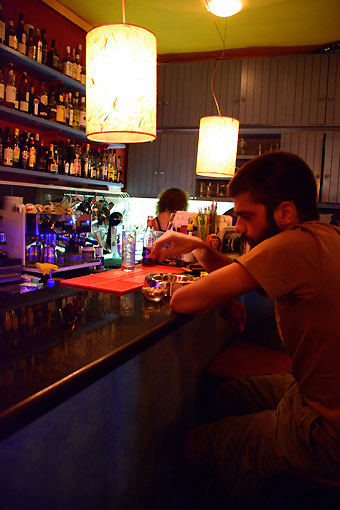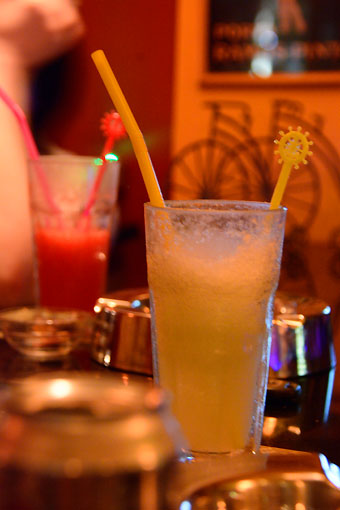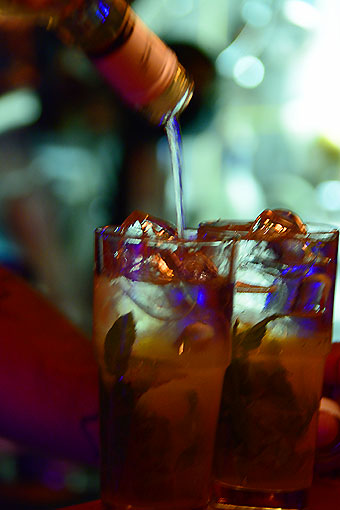 Below - Lights reflecting across Kioni Bay. This village doesn't just weave it's magic during the day, but also at night.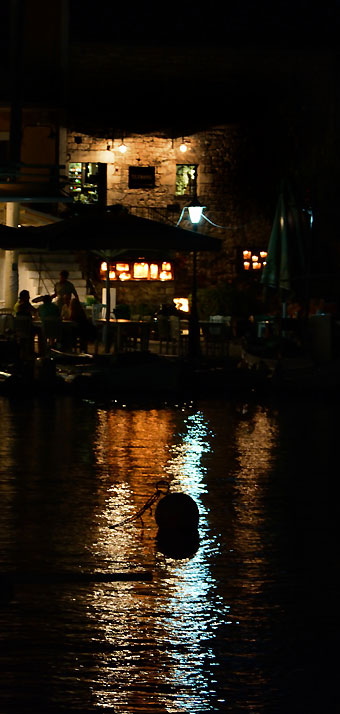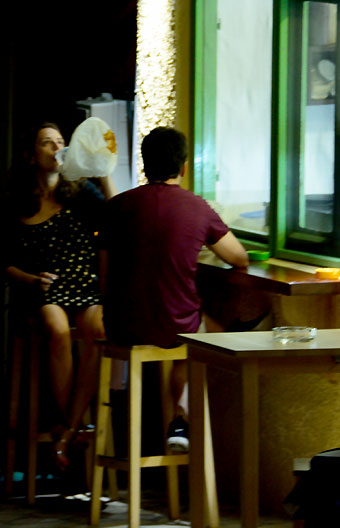 Above - You'll be hard pressed to find a bakery in the world where you can also sit and have a crepe, but in Kioni, the bakery provides just about everything.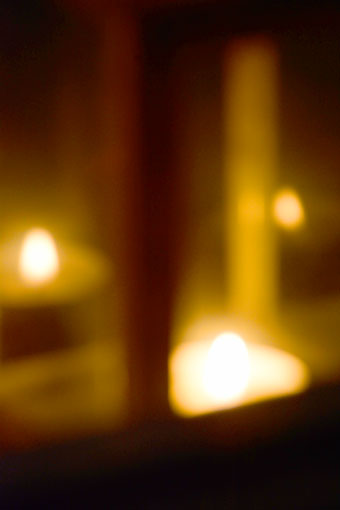 TONIGHT!!! If you're up for some entertainment then head on down to Frikes for the Philharmonic Orchestra performance tonight. Starts 9pm.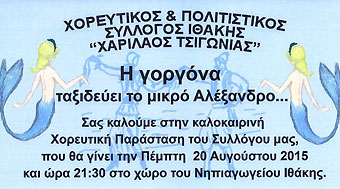 Above - On the 20th August at the Nipiagogeio in Vathy, the Ithaki Dance Group Xarilaos Tsigonias will be doing a summer performance 'The Mermaid takes little Alexander'. Starts 9.30pm.

On Saturday 22nd August at Limnes in Platrithia (venue for the panaghiri) Odysseas Football club will be having a huge party to raise some cash for the club. This will (so they say) be the last big party in the north of the Island, so if you haven't drunk, eaten or danced enough, get along there and support our local boys and the team. Don't worry if you're not a football fan, this will have everything to do with a good time and little to do with football. You can start heading there from 9,30pm until late. I have a feeling this will be another 'watching the sun come up' celebration.
On the 29th August at the Nipiagogeio in Vathy, 'Maskes' will be presenting the play, Lisistrati. Starts 9.30pm
Wednesday 19th - Although many visitors have left the island to return to their working schedules, the island is still absolutely buzzing with activity from the north to the south. You'd never know that Greece was in crisis from looking at it from the outside in.
The privatisation has started with selling off Greece's airports to a German company no less. Looks like the Germans are well benefiting from Greece's crisis. Whether Greece falls on it's face or not, there is no loss for Germany. It makes me so angry, I better stop typing right now!