What's New On Ithaca Greece
August End 2015!
It may be the end of August, but Summer isn't finished yet.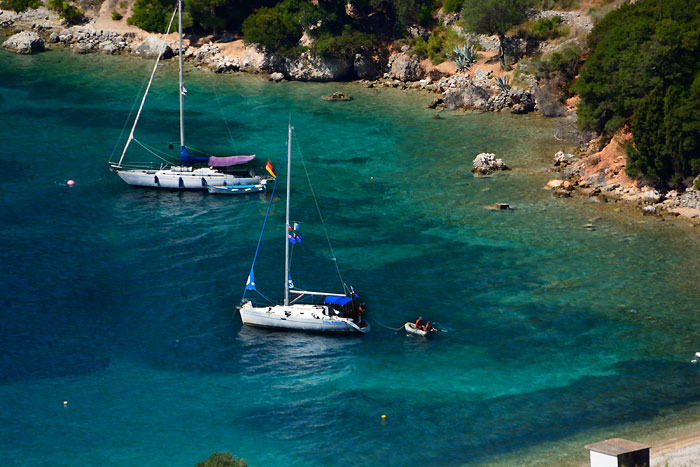 August 2015
Saturday 29th - Below - Stavros local, Andreas and Makis Lekatsas (Lizis) having a drink at Fiorendino Cafe Bar in Frikes. Makis is originally from Stavros, but now lives in Kefalonia. He prides himself on promoting Ithaca to the world.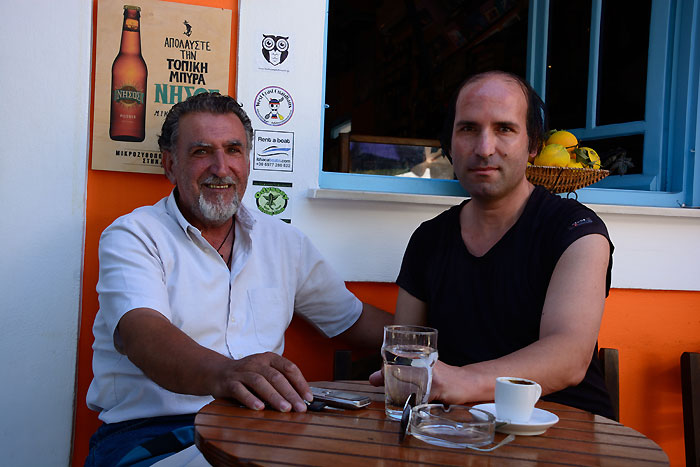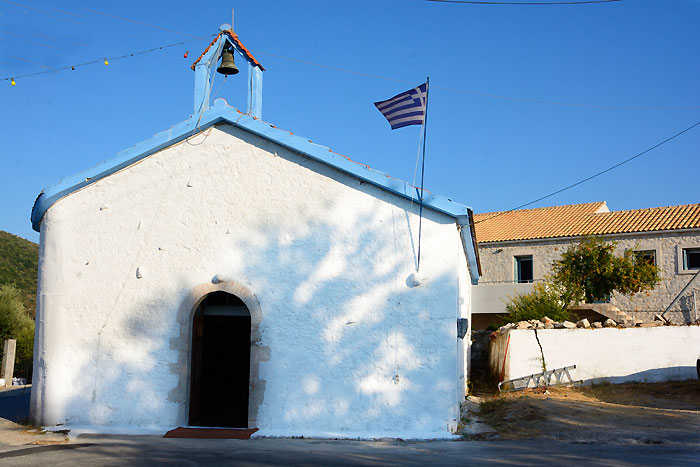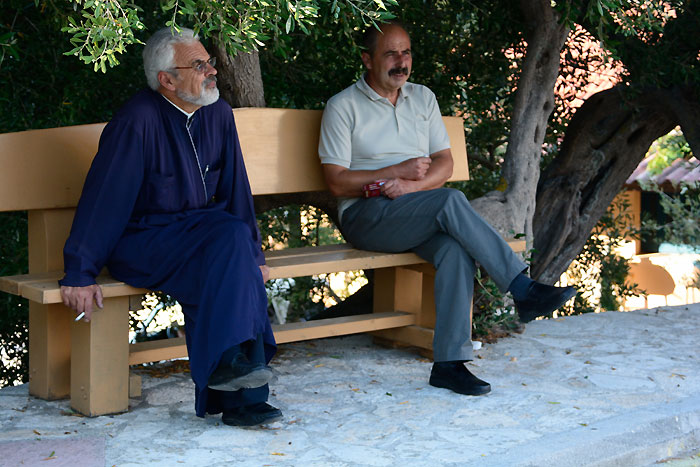 Above - Pappas Babbis from Kioni, has a quick break before he is on baptizing duties.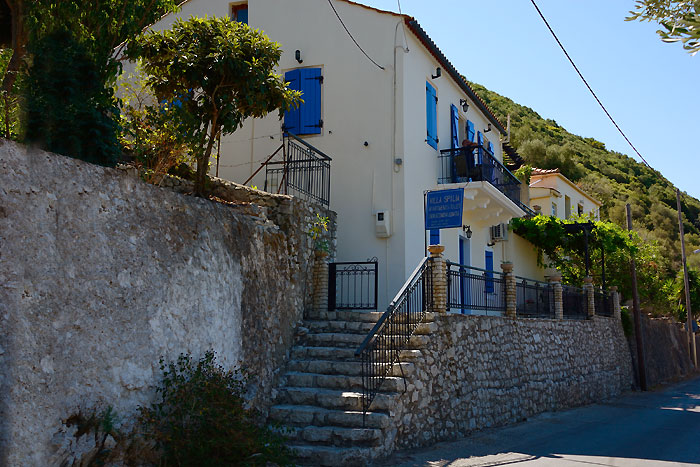 Above - Spilia apartments in Stavros. Below - In the back quarters of the Ag. Sarantas chapel.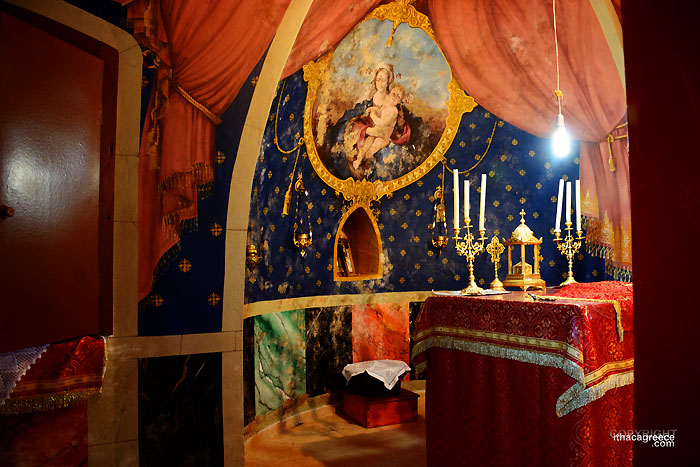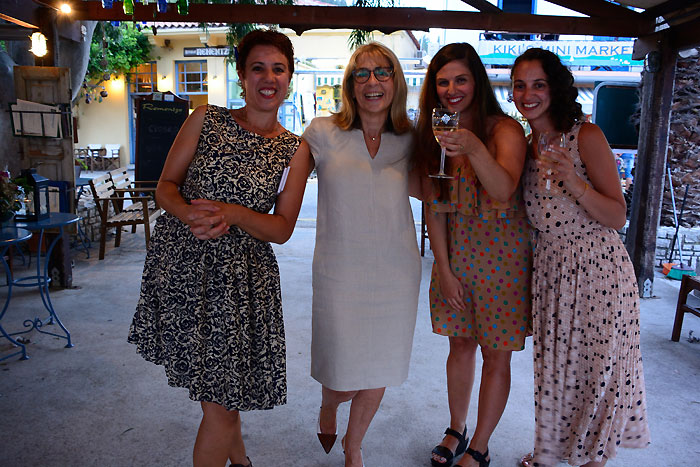 Above - Poppy from Rementzo (left) takes a moment to congratulate the Vlass/Kaimakamis family on the baptism of Eva before running her finely tuned restaurant at which the after party was held.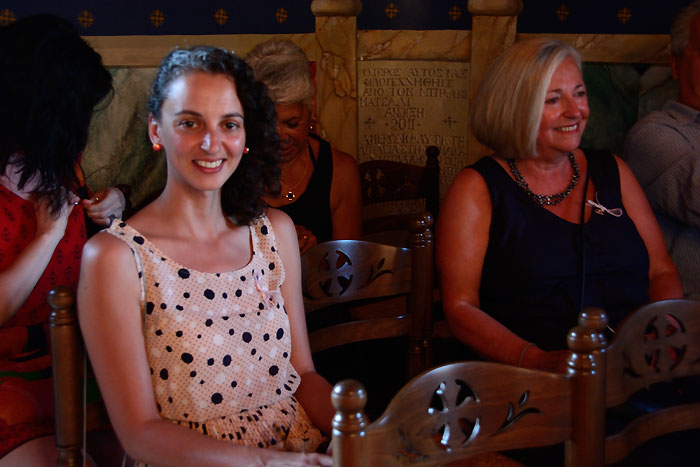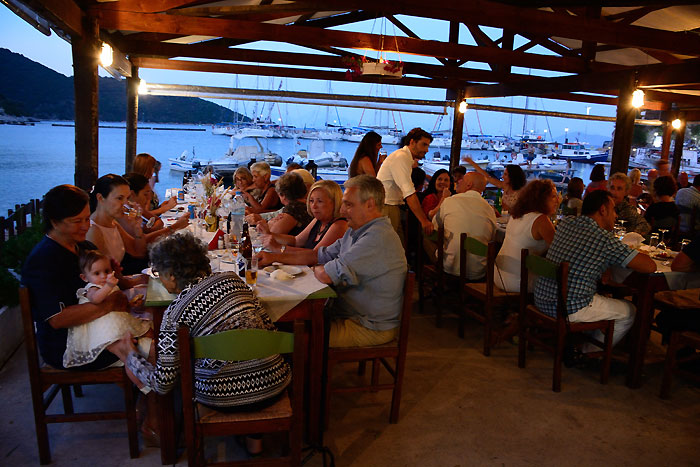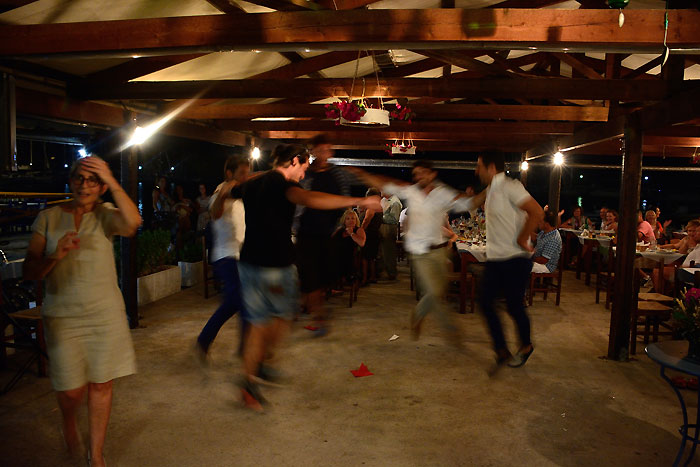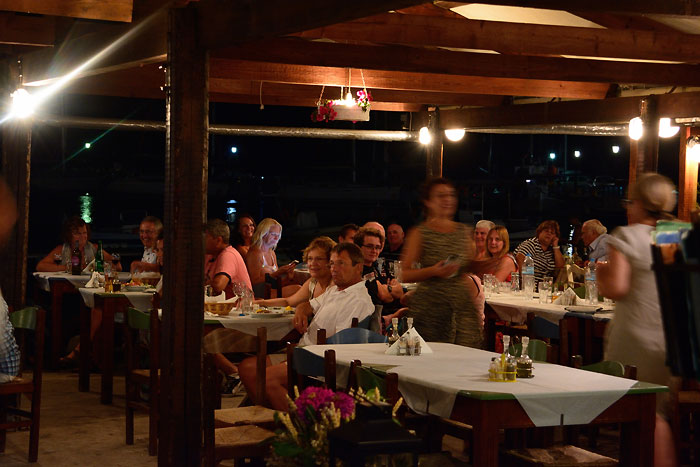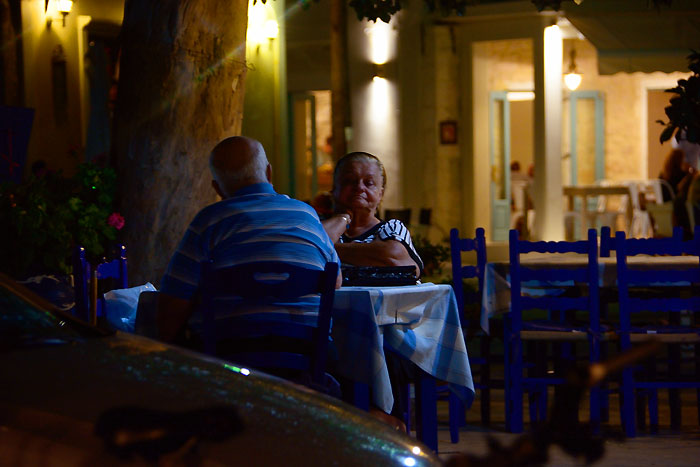 At 1am, Frikes was beginning to thin of people a little. Odysseas Restaurant, renowned for its seafood and traditional cuisine, wasn't partying last night, but having been to a wedding dinner there a year so so ago, I can say it's also a great eating venue and function restaurant.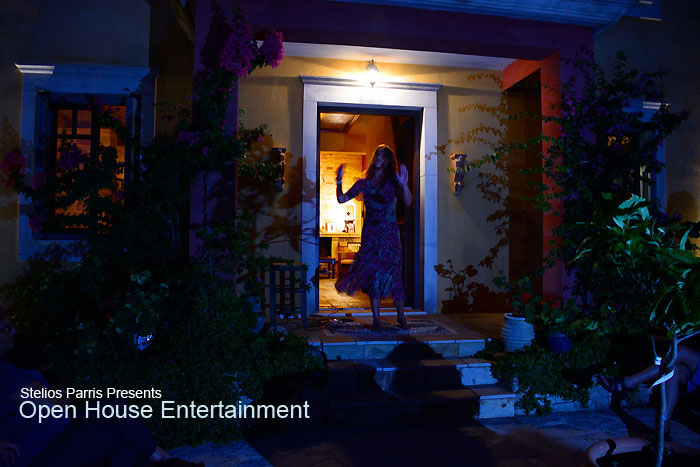 Above - Stelios Parris idea of opening up villas and houses for entertainment came to fruition last night at the home of Nikos and Cynthia Zaferatos, where Eva Koutsouveli and Francesca Santarosa wove music around the gardens and balconies of this manorly home in Raxi, northern Ithaca. CLICK HERE or on photograph above for more.
Monday 31st - It's the last day of August. It's gone so quickly! The weekend let us know that many people had returned back to their lives. It was kind of quiet here, but really nice. I'm sure there'll be lots of activity again this week with Ithaca's main tourism, yachts, filling up the empty spaces.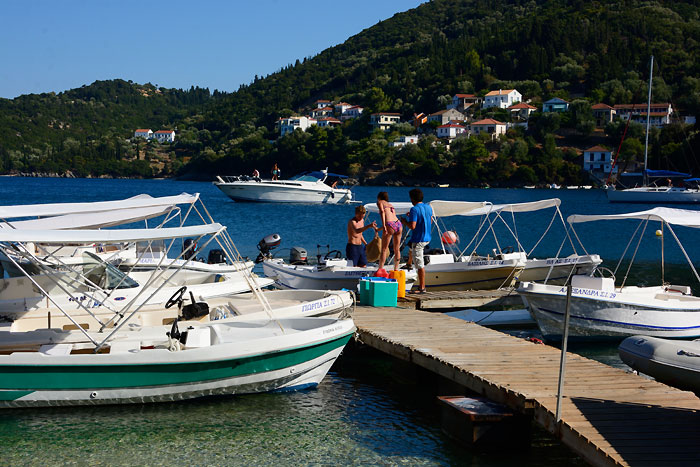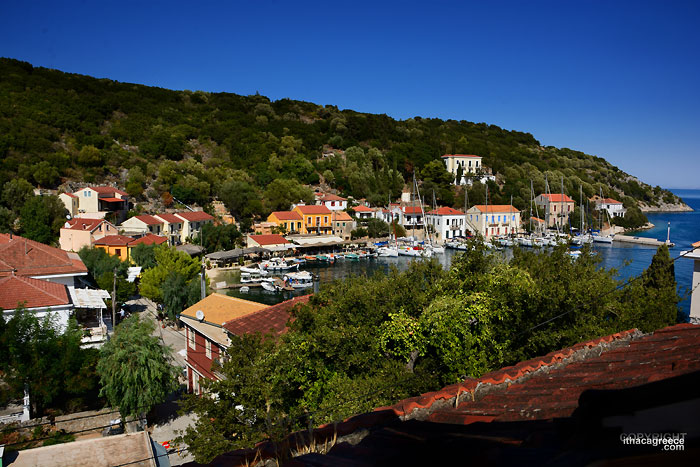 Above - Beautiful Kioni!
Below - On Wednesday 2nd of September there's going to be a huge party to celebrate George and Jennie's 20th Wedding Anniversary with 20 Years of Rockn' Roll. Everyone's welcome, so get along if you're on the island and have a good time. It's bound to be crazy and wild and fun!!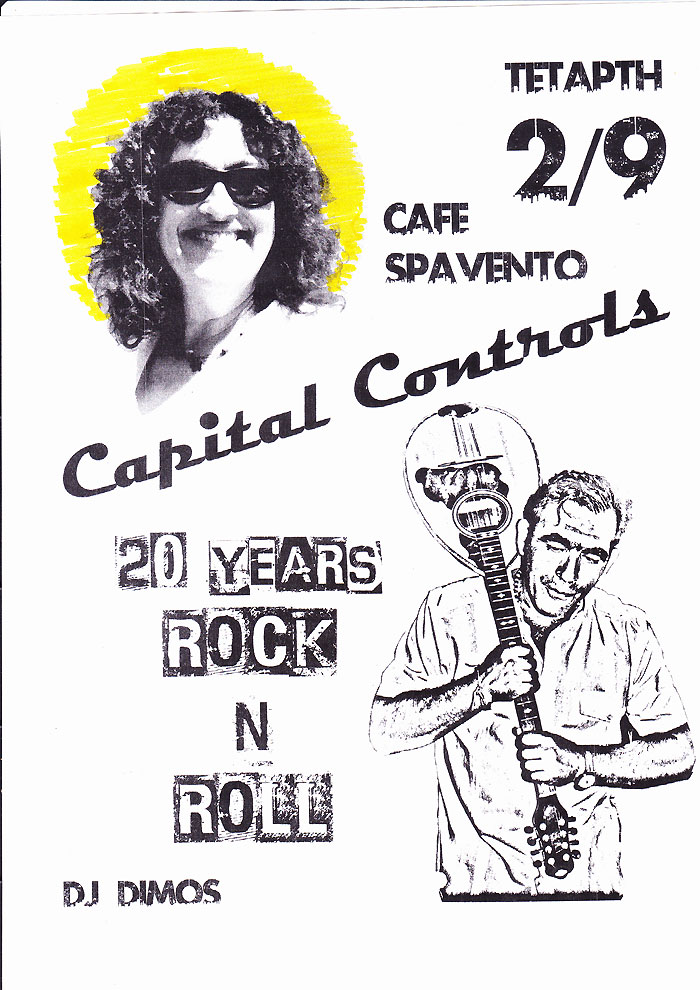 ---
August 2015
Sunshine and blue skies for another summer on Ithaca.
Saturday 29th
The water is warm and the sun is still shining bright as we head toward September.
Below - A Day Tripper leaving after a little stop at Polis Bay, just below Stavros in the north of Ithaca, before it heads across to Fiscardo village on the neighbouring island of Kefalonia.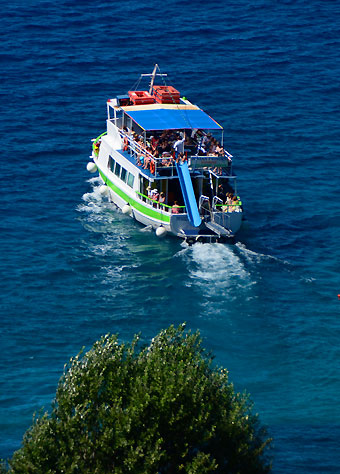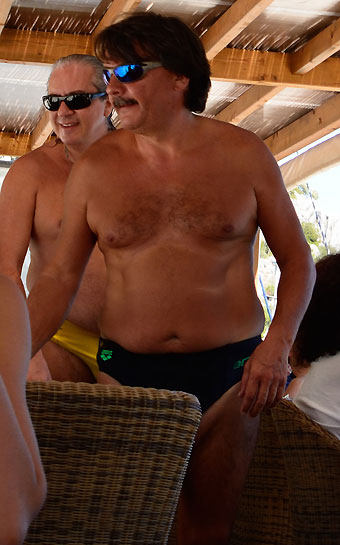 It appears that Speedos (tight jocks for the sea) are still all a go for visitors to the Greek islands. Fashion aside, it's a miracle we can concentrate on our work with so much speedo beauty to distract us.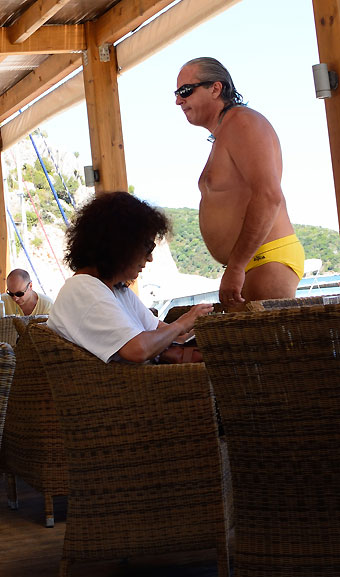 After another party, this time a baptism for baby Eva who came all the way from Australia to get christened in the orthodox church in Ag. Sarantas with a big party and lots of food afterwards at Rementzo restaurant in Frikes, I am officially exhausted.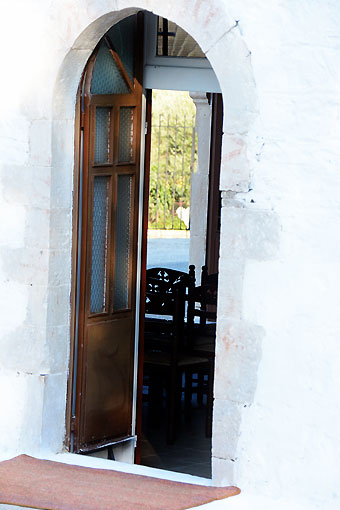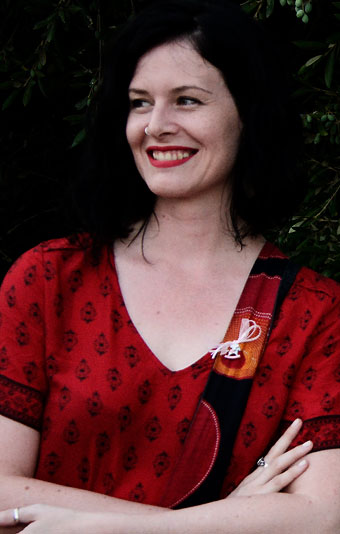 Above - Author and my daughter, Jessica Bell.
Below - So guess who's back in town? Yes! It's Lucky, previously from Polis sun lounge and umbrella fame, with his partner, Maria. This year they're here for a strictly holiday visit!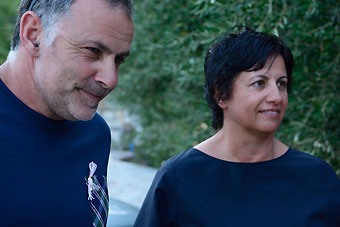 Below - You'd think Jennie from Spavento Cafe Bar in Kioni would be too tired to boogie after a busy season, but you'd be wrong. We see her here, getting down to Abba.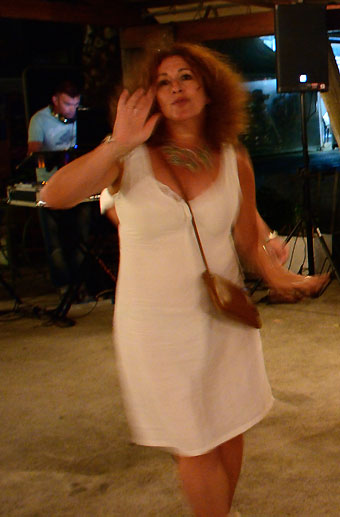 Below - Dimos, drummer for Mnistires (ithaki's Panaghiri Band) and also Ithaki's fave dj, spinning some favorite tunes, Greek and international, for the baptism dinner and party at Rementzo last night.