What's New On Ithaca Greece
Festival Time on ithaca!
July and August are the peak times around Greece. Ithaca has many celebrations for all the family to enjoy.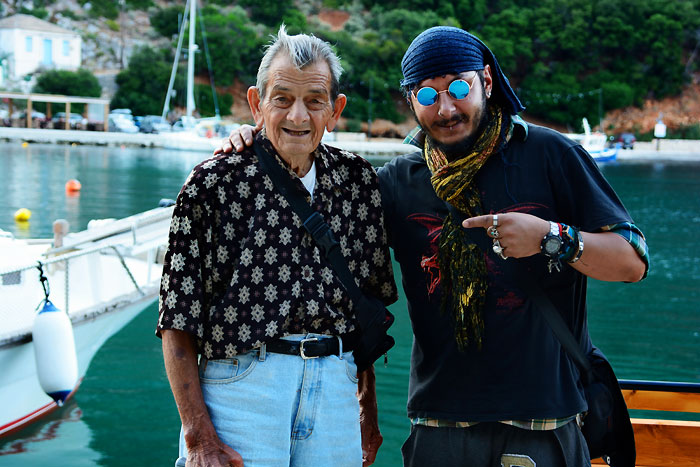 July 2015
Monday 20th - Very warm days and sultry nights would describe July on Ithaca. The colours of sunset are wonderful also at this time of the year.
Below - Fishing boat coming in to Polis Bay.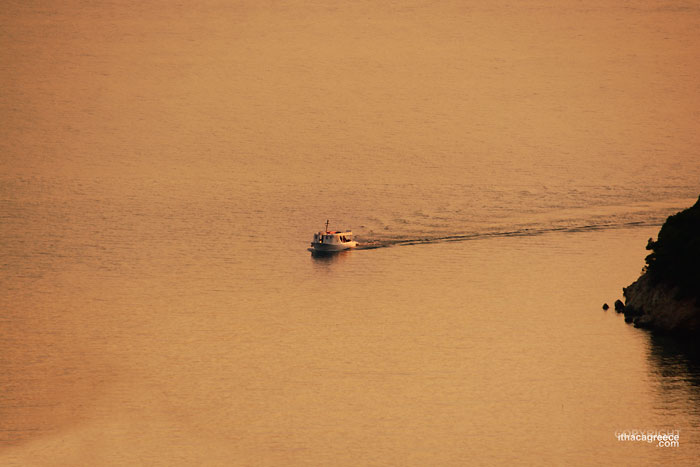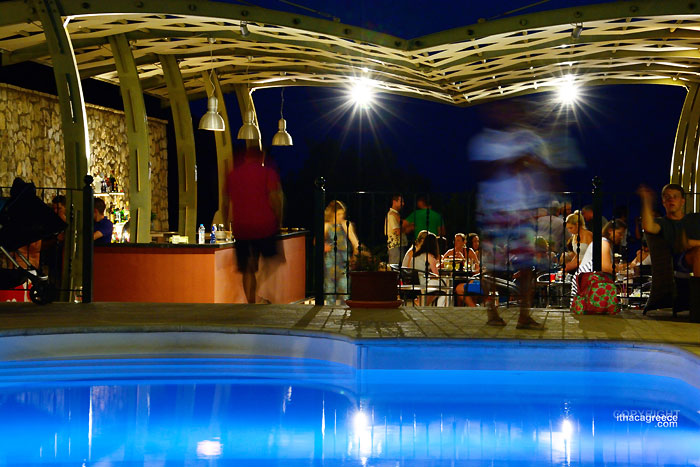 Above - Larimar Bar in Stavros is part of Asterida Villas, and is also open to the public.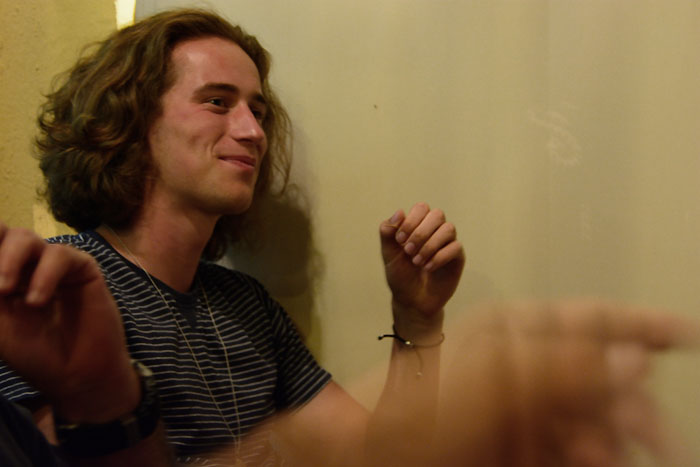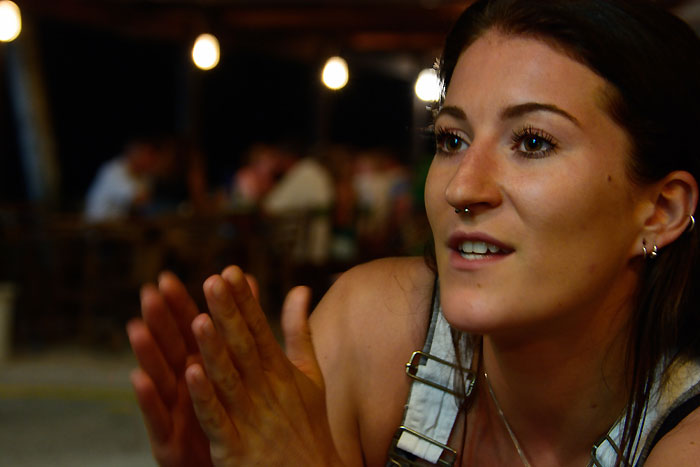 Tuesday 21st - Last night was the BIG night for the Kioni Panighiri. Absolutely packed with fun. Click Here or on photograph below for more pics.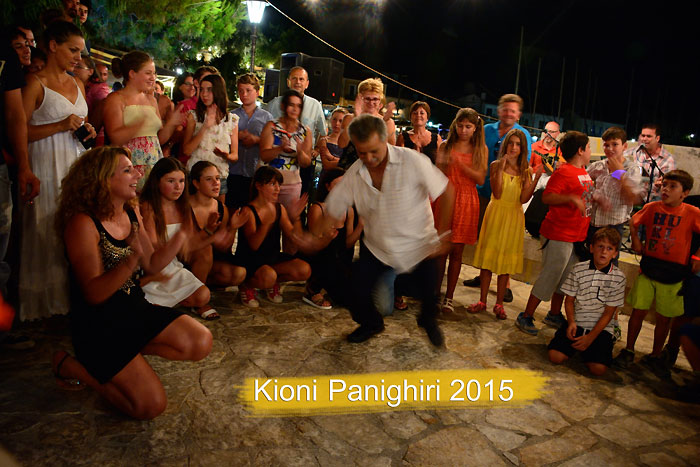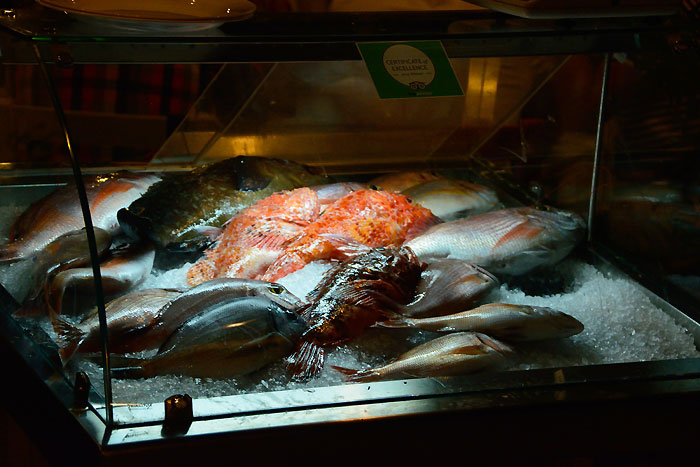 Wednesday 22nd - Below: Artist Pelagia Mania is exhibiting some of her paintings in the foyer of the Folk Museum in Vathy. Exhibition starts on 3 August at 6pm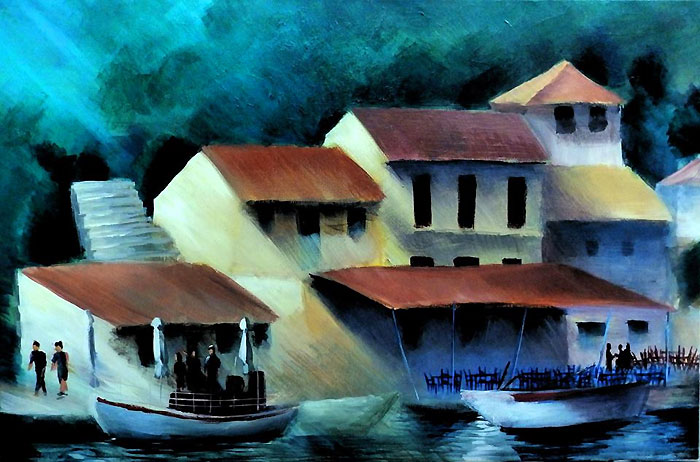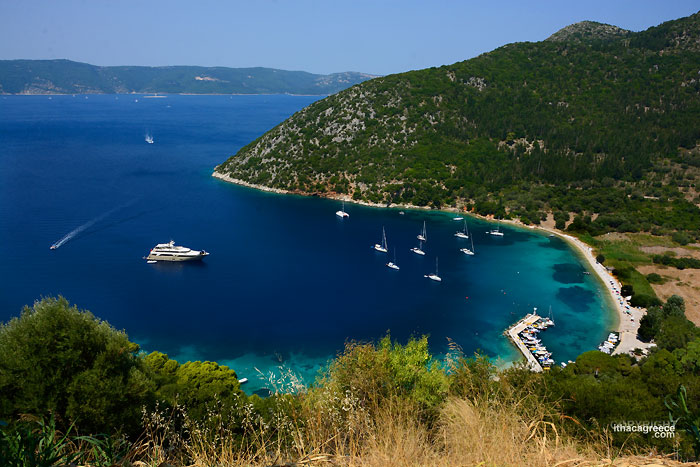 Above & Below - Polis beach is brimming with activity. It's a great place for all the family with a nice little cantina serving refreshments and snacks, also Taki who can help you out with sun lounges and beach umbrellas, to keep you shaded from the sun.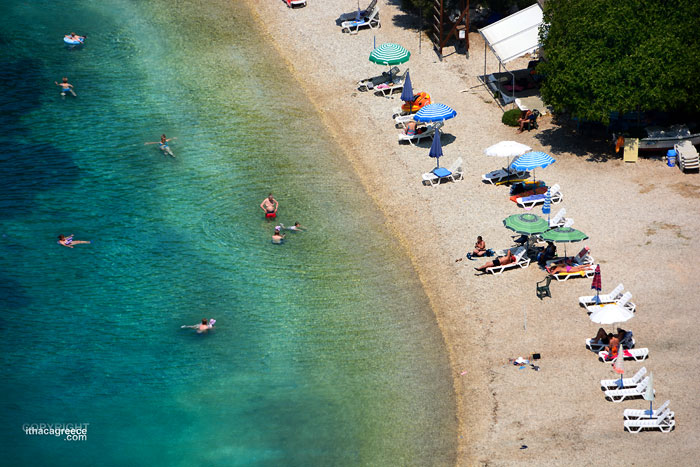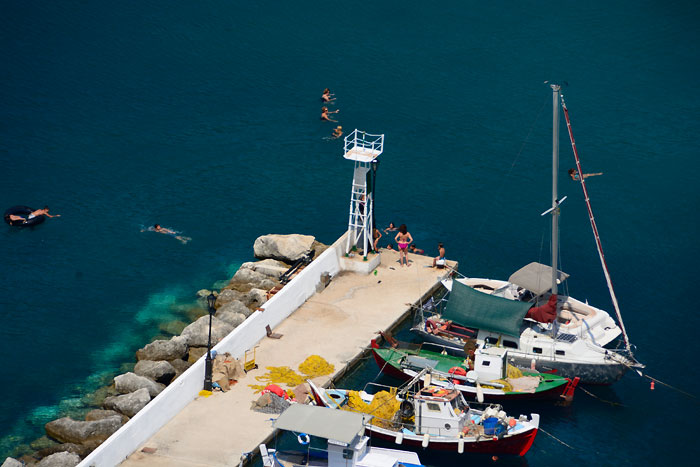 Monday 27th - Below - Photographer and musician Daphne Kotsiani will be exhibiting work from her recent photo book 'Beyond The Arctic Circle' at the old school in Kioni from the 4th to the 20th August. Door will be open from 7pm - 10pm each day.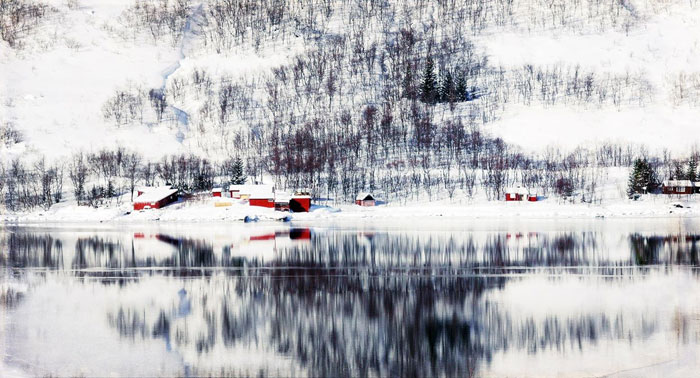 Tuesday 28th - Below - George and Tasso helping ithacagreece.com come out of the dark and stay online and connected. A meterbox meltdown at the office was quickly seen to, despite it being out of hours.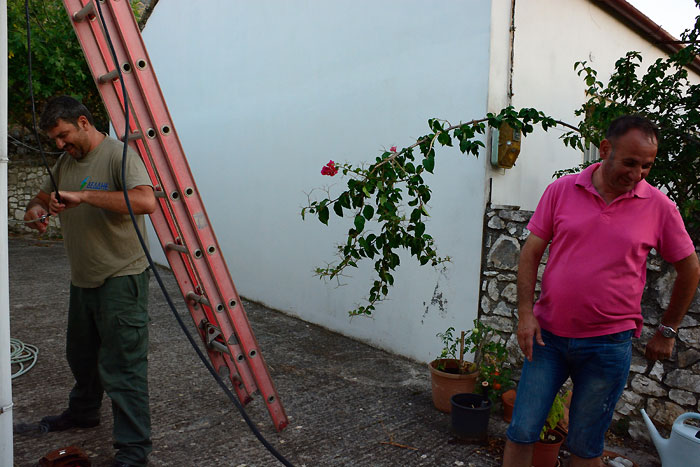 A 3 Day musical festival (I LOVE MUSIC) starts on Wednesday 29th and goes until the 1st of August. 3 nights at 3 different outdoor venues. First up on the 29th you can head to Vathy Square with traditional music and dance, then on the 31st at the parking area in Frikes with some contemporary rock music and on the 1st of August at Limnes in Platrithias for Rembetiko music. Starting time is 10pm and it costs you nothing! Head along and have a great time.
Wednesday 29th - The only place to be in weather as hot as this is in, around or under the water.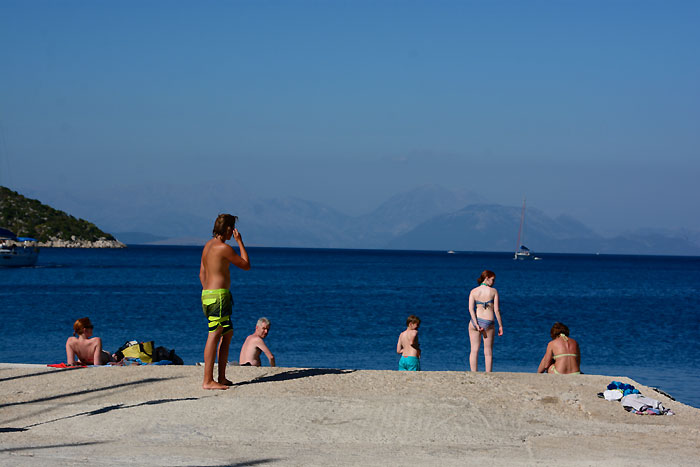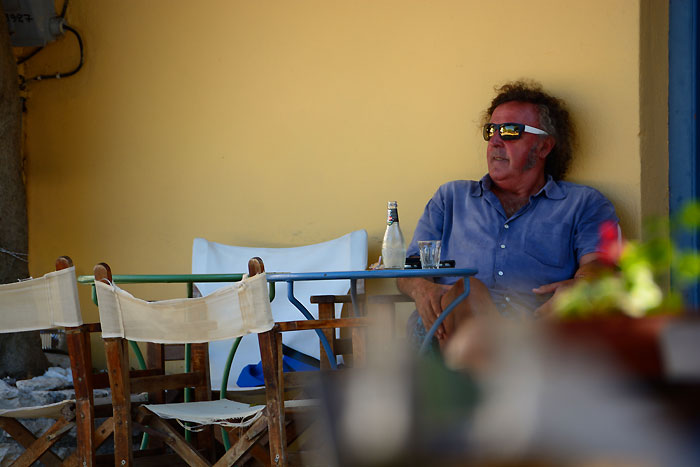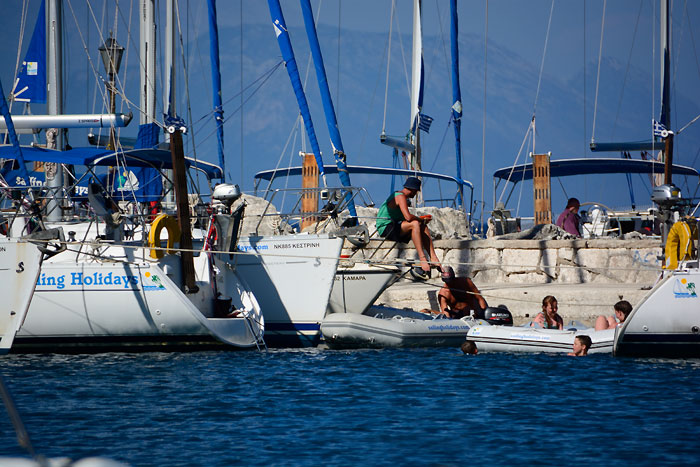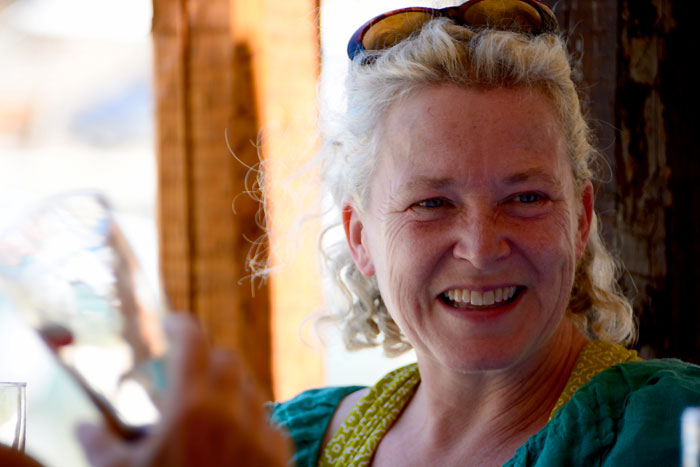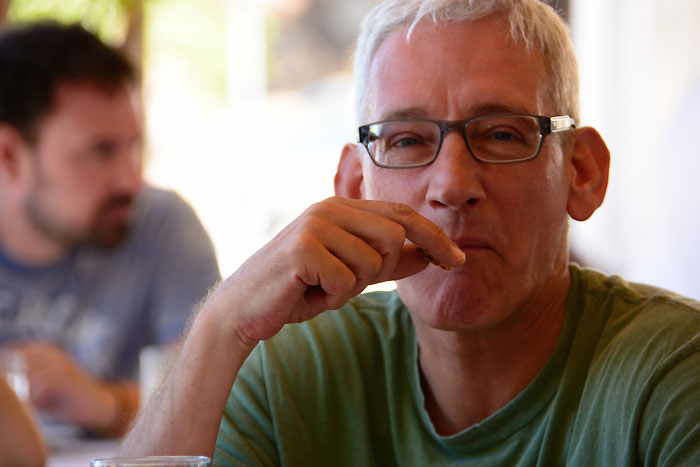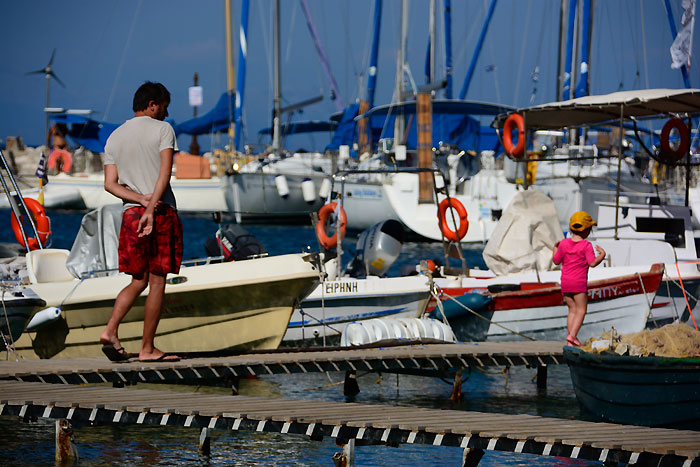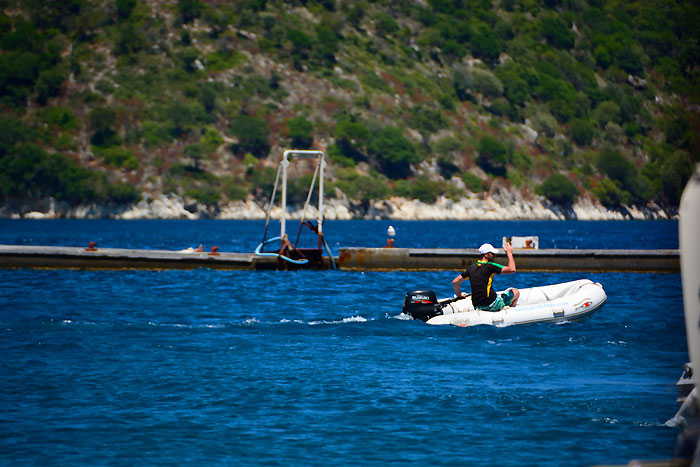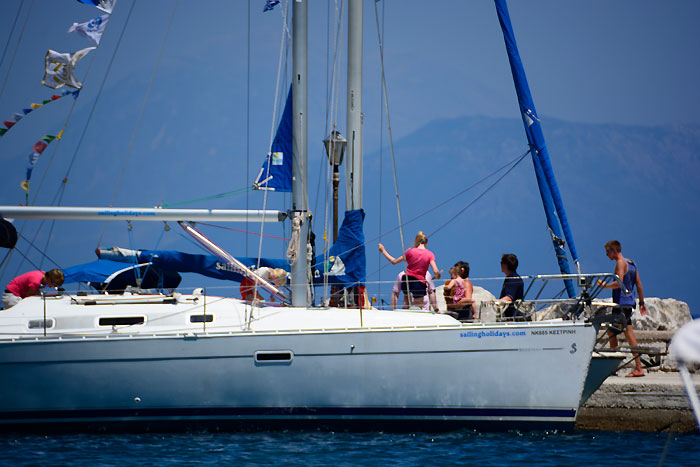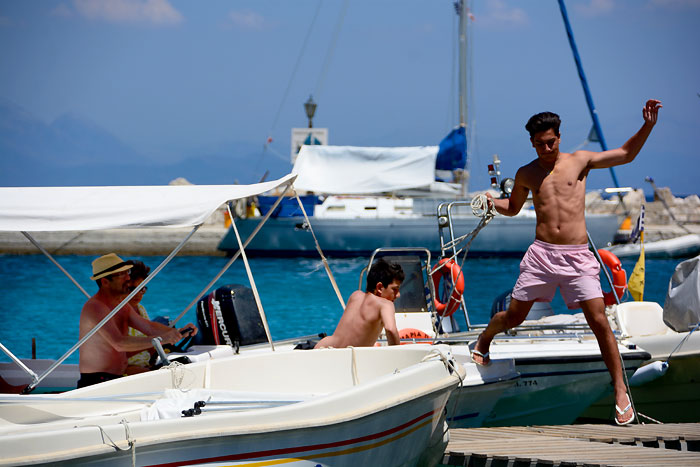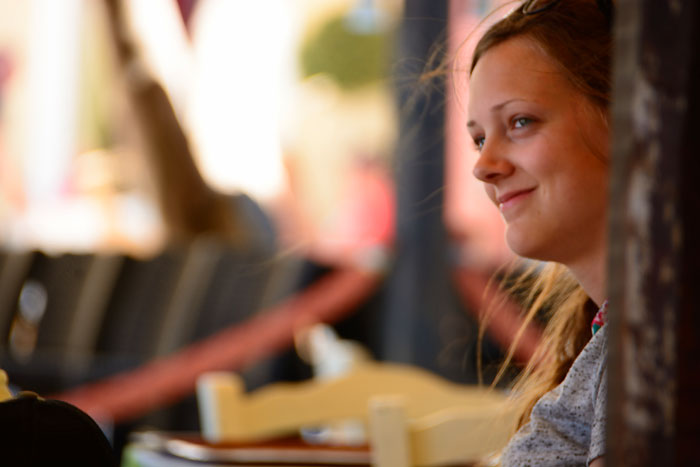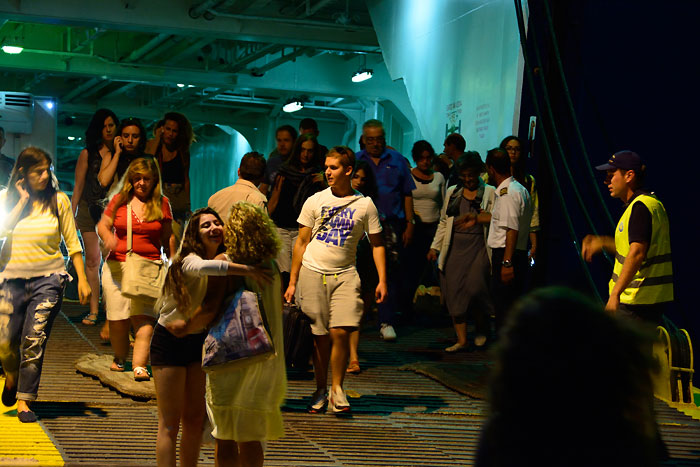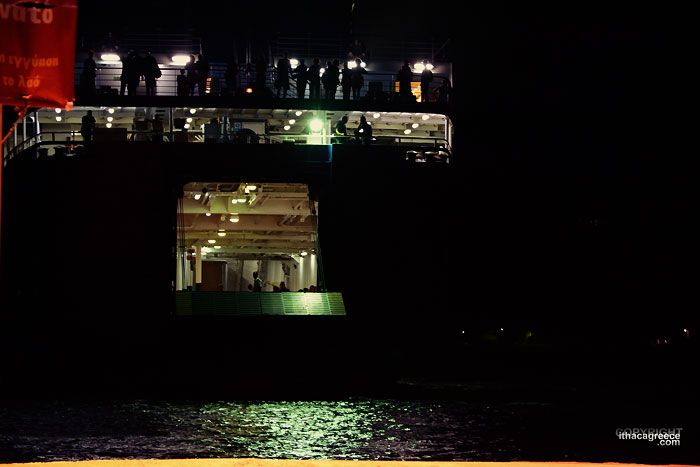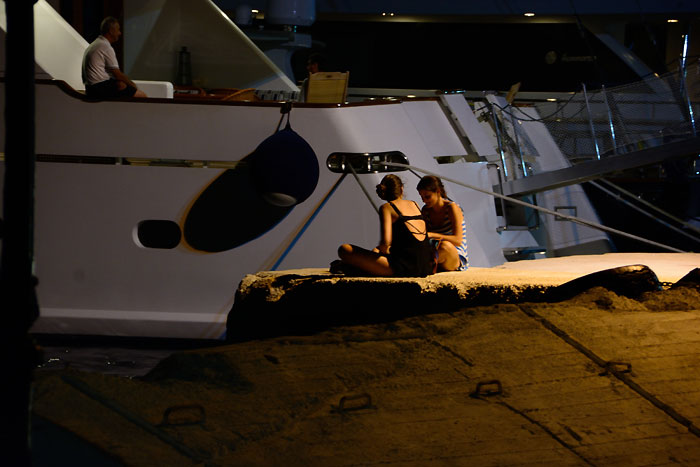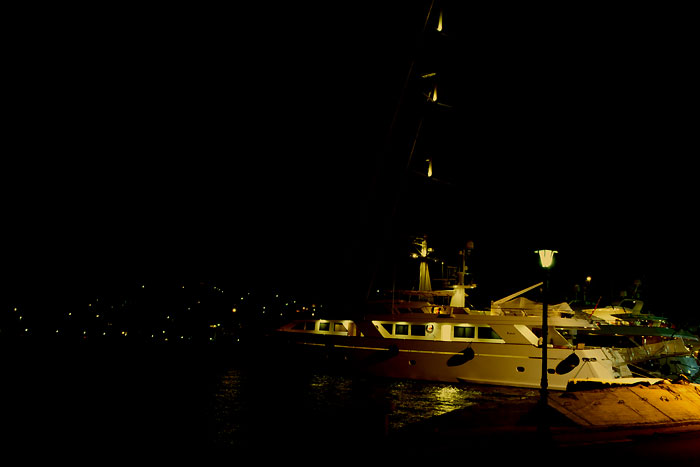 Don't forget to get along to Vathy Square tonight at around 10pm for some musical entertainment.

---
July 2015
Ithaca Greece during the Summer of 2015.
Monday 20th
It's definitely hotting up with more temps in the high 30's over the next week.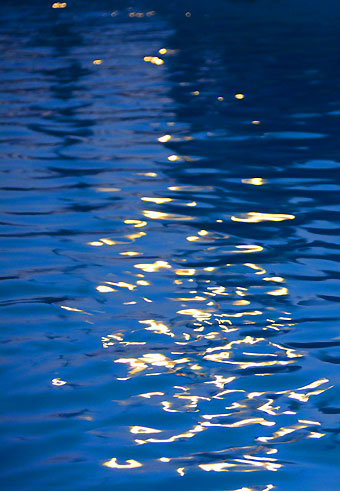 Tonight many around the island will be heading to Kioni for the Kioni Panighiri. You'll need to get there early if you want a table, but even if you don't get a table, you can easily hover around the edges or at the bar and most importantly around the dance circle.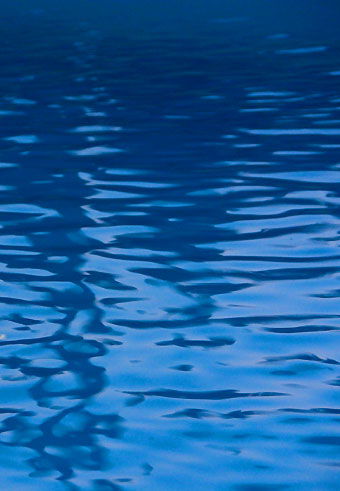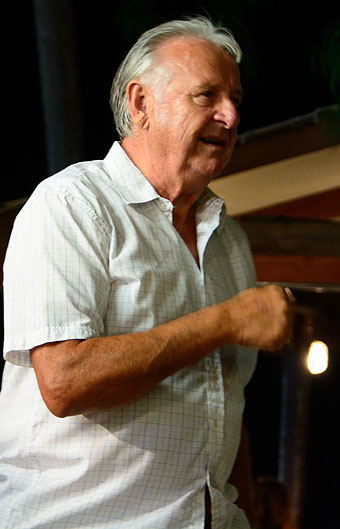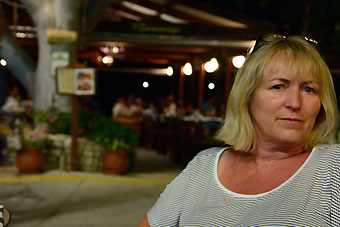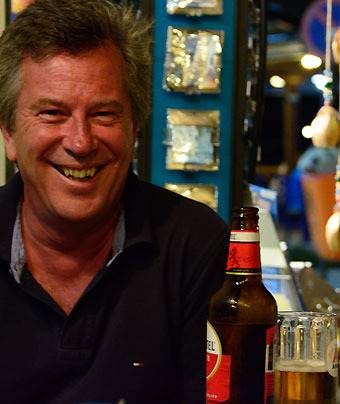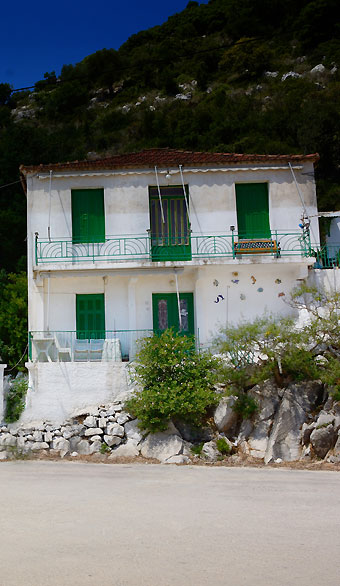 Wednesday 22nd - Ok, there's no keeping this secret any longer. We're in the middle of a week-long heatwave, having reached temps of around 40 C at the peak times of the day. A few momentary power outs too with people probably over using their air-con units (I'm one of them)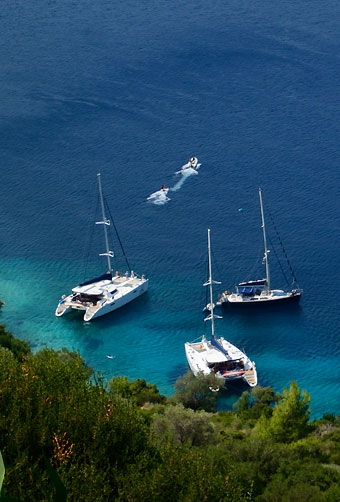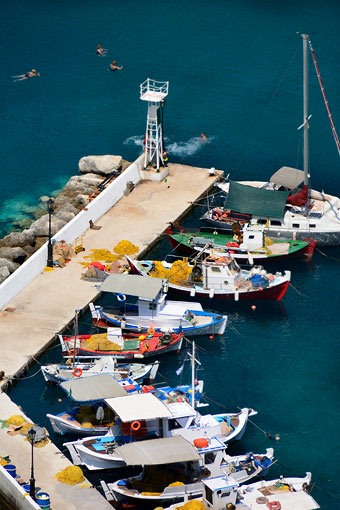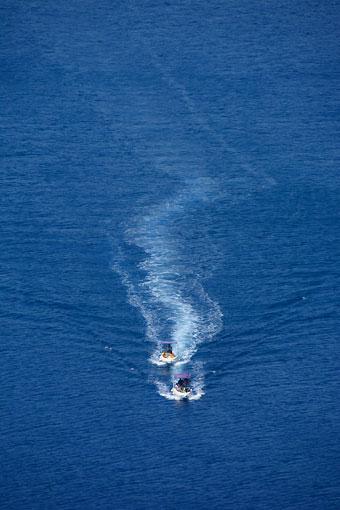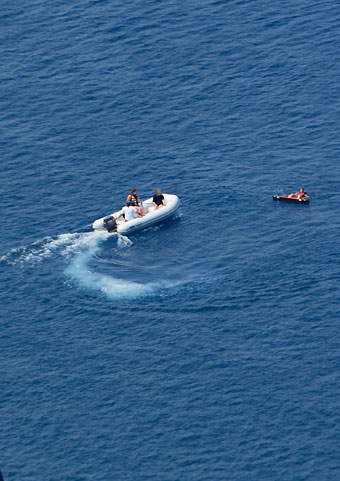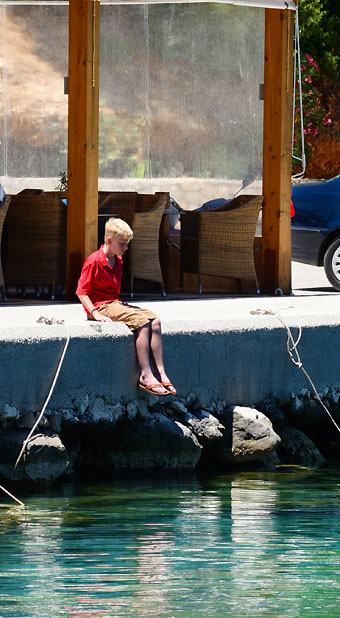 Apologies for the absence over the past week, but I've had the flu. Just goes to show, you can't avoid it, even if it means it catches you up in summer.
Tuesday 28th - George, Ithaki's DEH linesman and electrician. 1 man servicing an entire island. When my meter box exploded last night, and the help line at DEH (Greece's electricity provider) had a message instead of an answer, we called George, who dropped what he was doing and came to the rescue. Not only George, but north Ithaca's electrician, Dimitri first came to assess the damage as a favour to us and to George. Love how people rally around to help eachother out. Still one of the best places in the world to live!! despite the media hype. Here is where Greece lives, not on a flow chart, but in our neighbourhood.
I think DEH should hire at least one more person, if not for any other reason than for safety. LInesman is no easy job when you're on your own.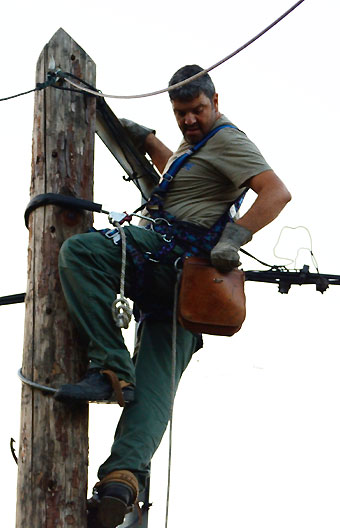 Wednesday 29th - There's no denying that most islands around Greece are suffering under a lessened tourism season, but it still feels great to be on Ithaki.