What's New On Ithaca Greece
It's Summertime!
We are now seriously heading into Summer. Warming sea, blue sky. Early morning and afternoon heat-mist, meeting old friends again and making new ones. The clanking of cutlery across the island baysides and the shuffle of feet over the hot bitumen. Bikinis, sarongs and floppy hats. Ready, set...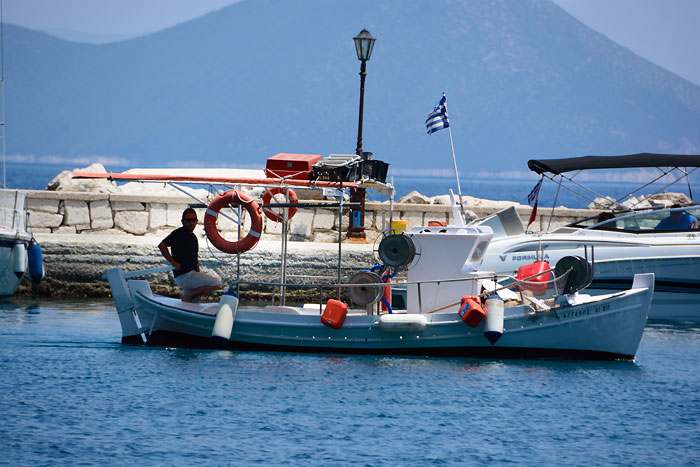 June 2015
Monday 1st - Althought today is a little murky after yesterday's trails, the weather should be fine from here on out.
Below - Porto Thiaki, the family run Hotel in Stavros since 1987, is getting a make-over.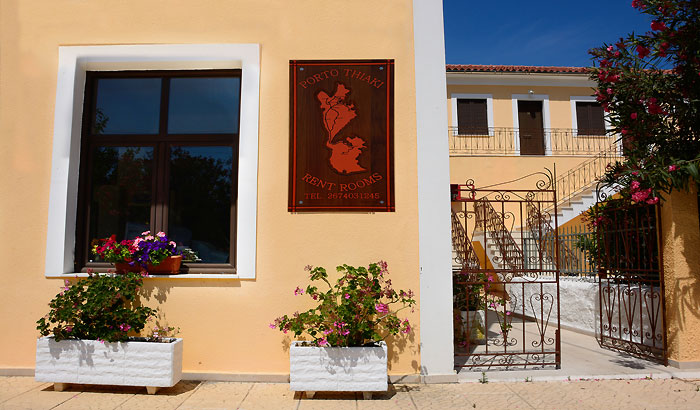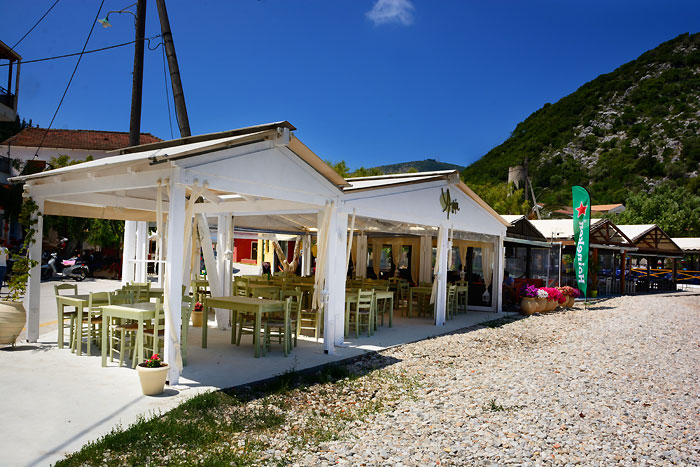 Above - Ageri Restaurant. Locals await with bated breath for the dinner bell to chime on this new restaurant in Frikes.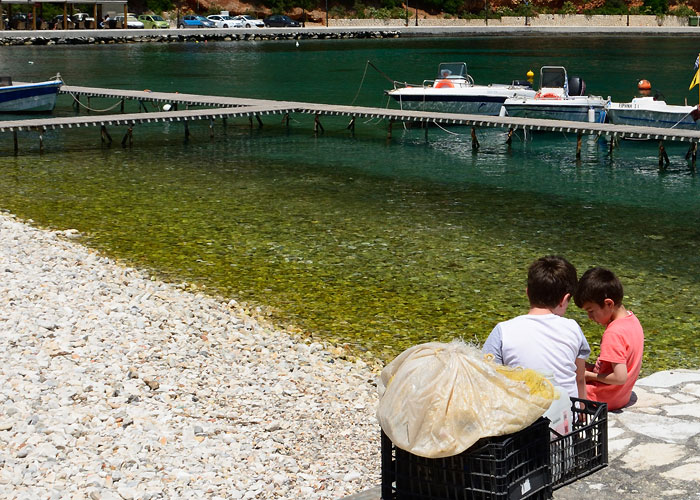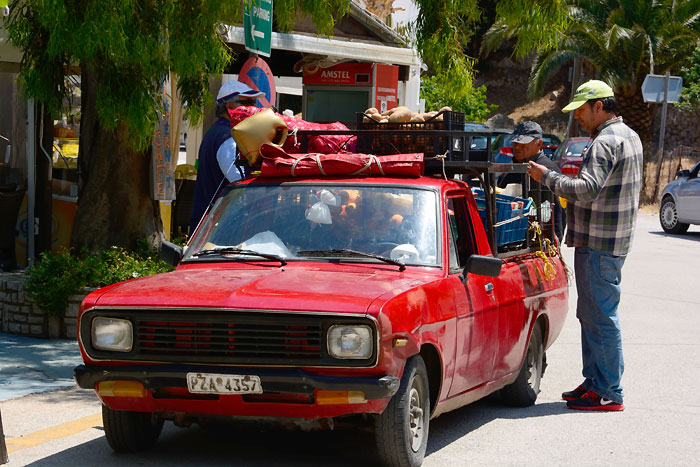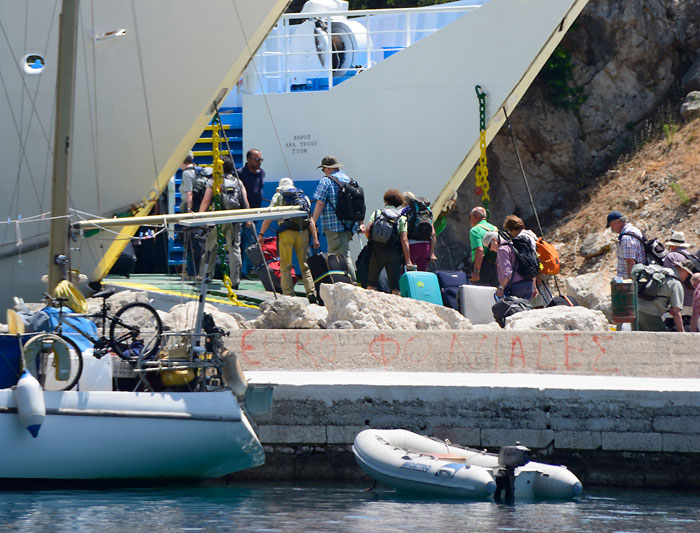 Wednesday 3rd - Below Kioni. Fishing boats coming and going, eating on the bayside, it's all go from here on.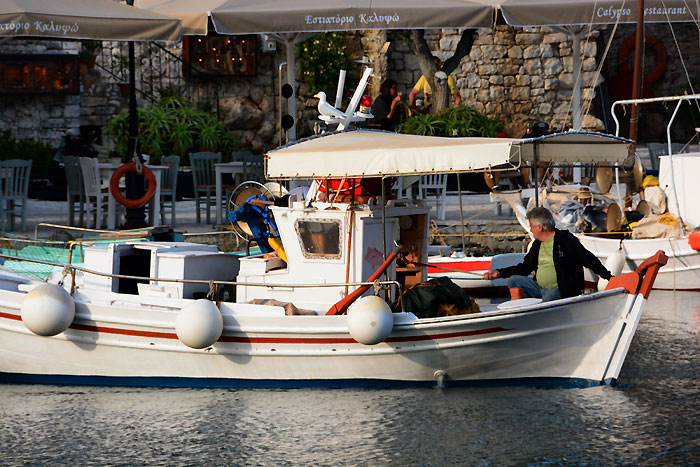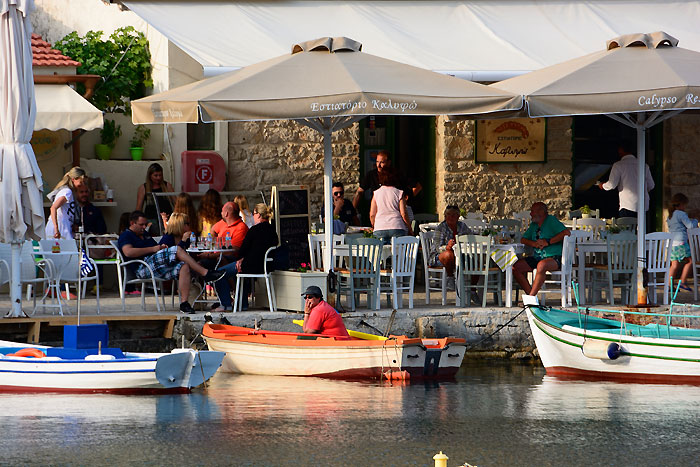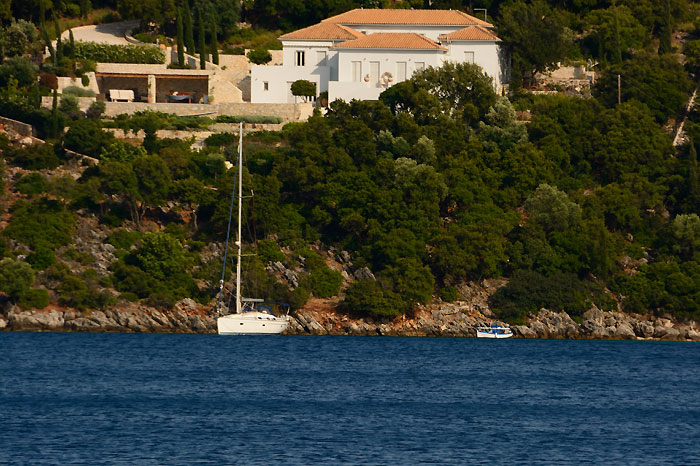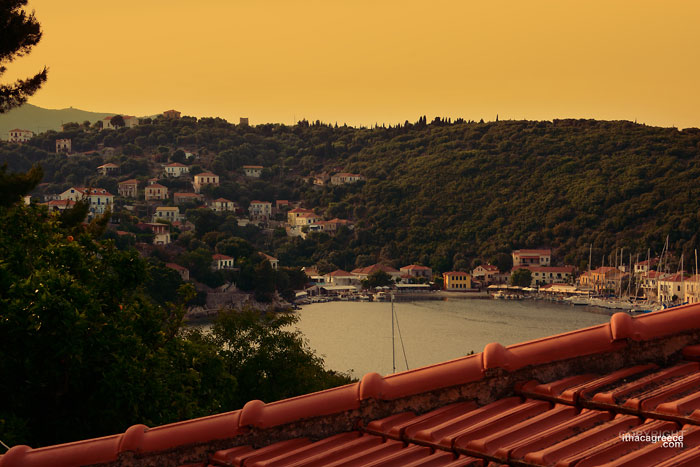 Above - The setting sun in the west throws a golden blanket over Kioni bayside as it begins to dim.
Thursday 4th - Warm summer days coming up. Midweek the island always seems to be buzzing with flotillas in the harbour and lots of people around the streets and in the restaurants.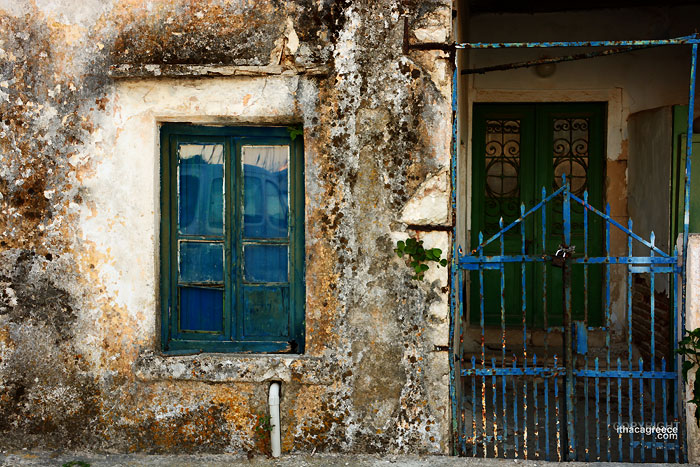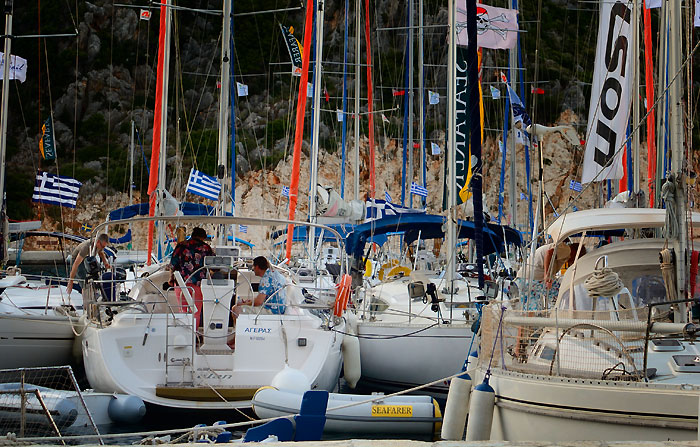 Above - Frikes harbour, 4 deep in yachts. A busy night for the village.
Below - Old olive trees in Hani (Chani)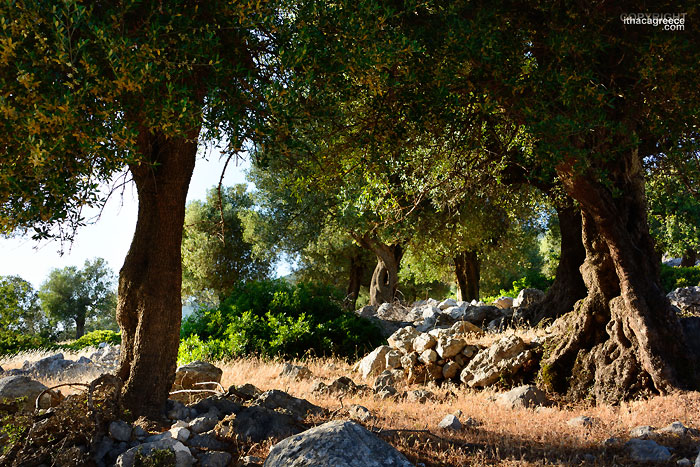 Saturday 7th - Very warm today. A top of 26C. Yes, it's summer!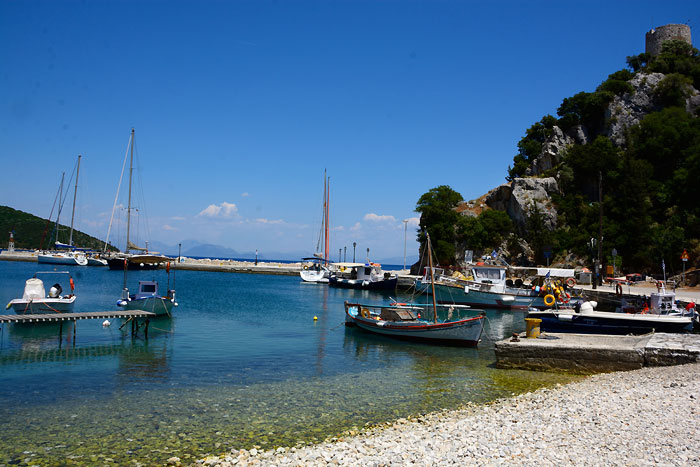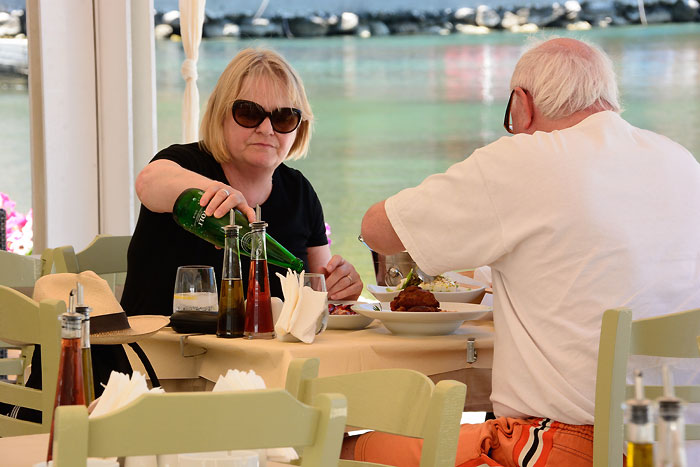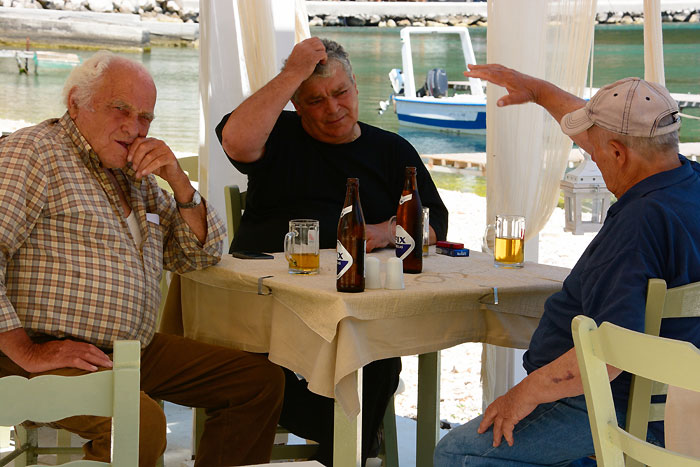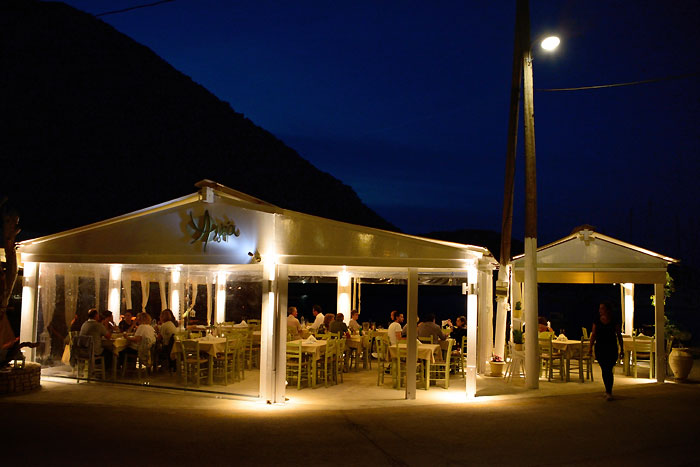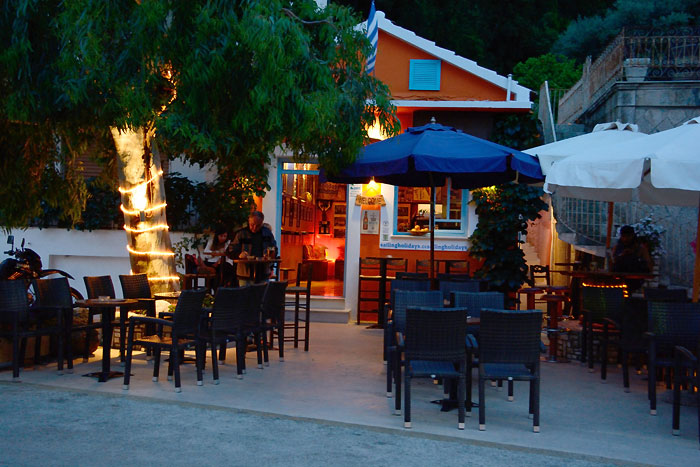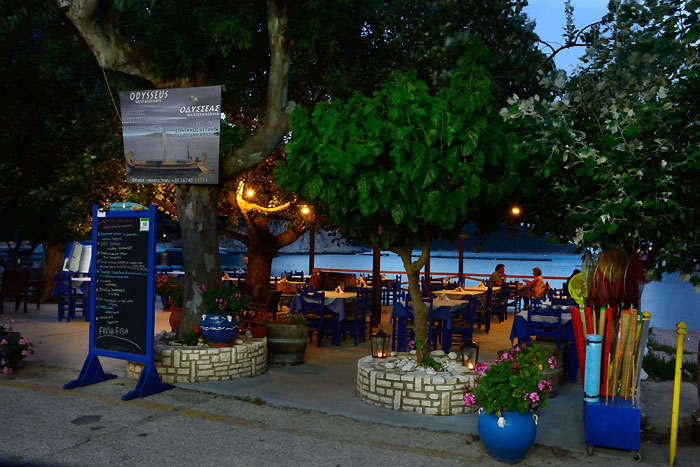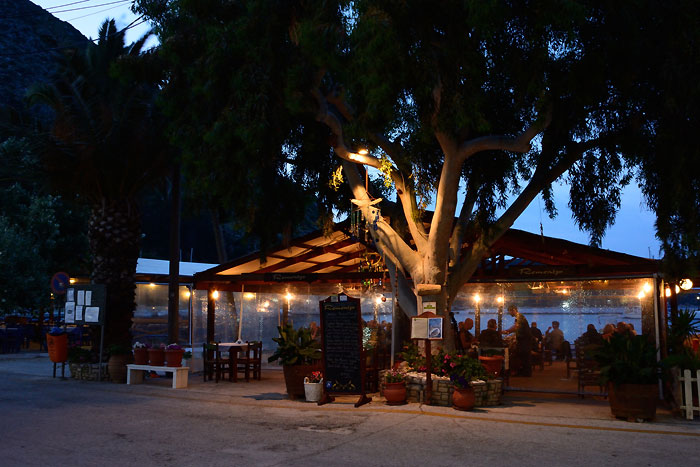 Monday 8th - A little storming for the weekend caught us all by surprise. It didn't last long and the temperatures are pretty nice, so not much of a disruption.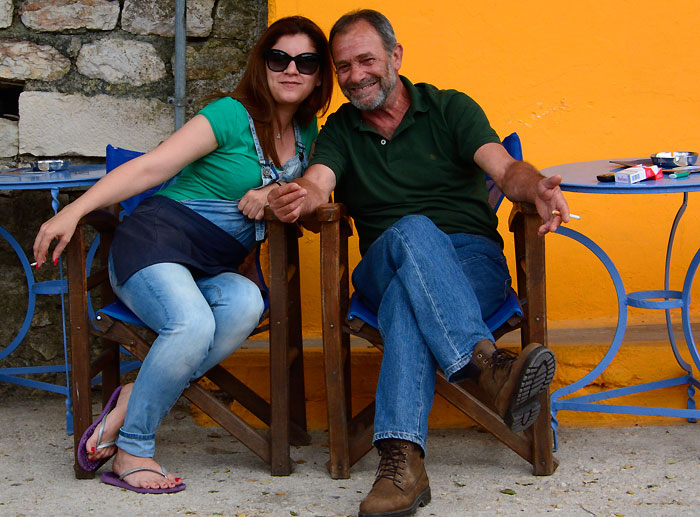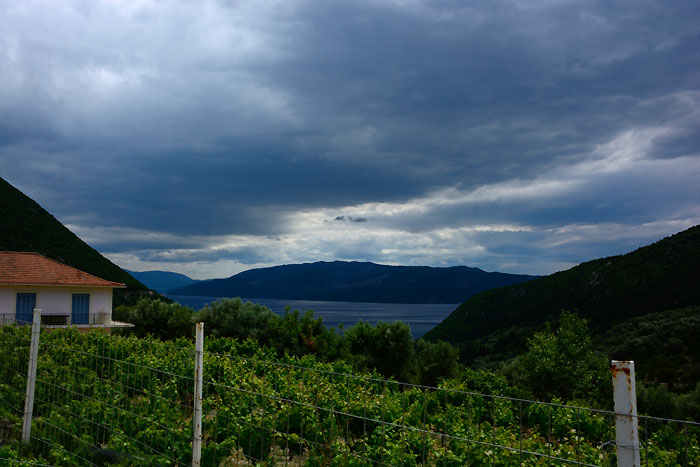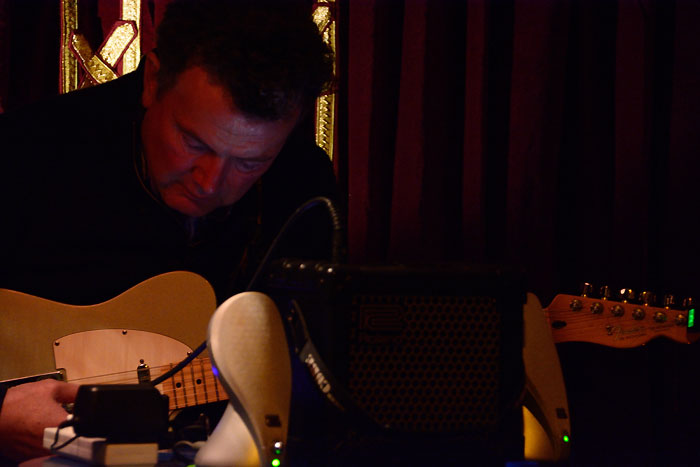 Above - Adrian Lunney from the UK played a set of jazz classics last Friday at Yefuri and will be returning for an encore performance this coming Friday, so get along for a little musical entertainment at Yefuri.
---
June 2015
Ithaca is absolutely stunning at this time of year. Green and lush with big blue skies.
Monday 1st
There are conflicting reports on just how the season is perceived. Some say it's the worst season ever, others say it's even better than last year. This doesn't mean much for visitors to the island. Visitors will either have a great time, enjoy their holiday, or not, but to local businesses, it's always a nervous time as the income they make from the holiday season, is the income that needs to get them through the winter when those who are in the tourism trade, don't work.
Above - Breakfast at Margarita Cafe in Stavros.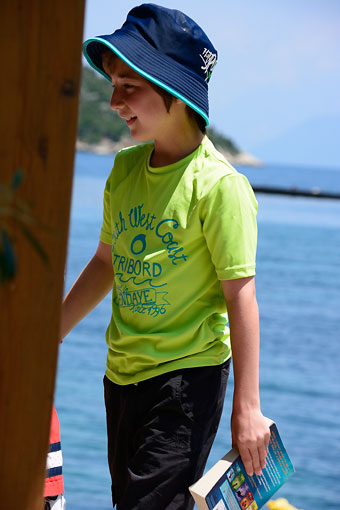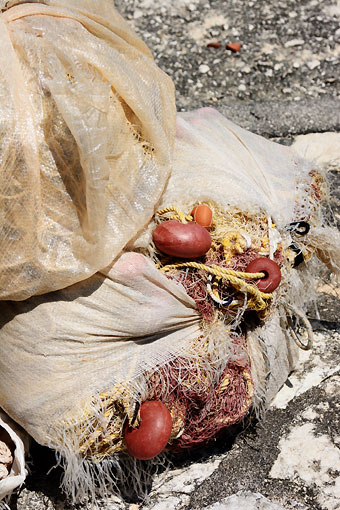 Below - The road out of 'Dodge', well, not exactly, Stavros.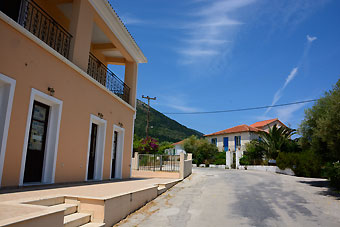 Above - Fiorendino Cafe Bar on the bayside. Another choice spot for your breakfast, snacks or evening entertainment.
Below - There's a new boy in Frikes town this summer. Vasilis, who some of you may know as the waiter from Mythos Restaurant in Kioni, Fiorendino Cafe and Rementzo Restaurant in Frikes, is opening up his own restaurant this year. 'Ageri' is the name and it's right on the bayside of Frikes. We wish him well and as he's a character, I know he'll charm the pants off his guests.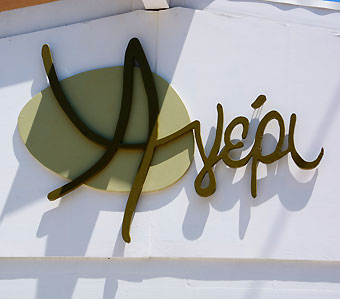 Wednesday 3rd - Everything's looking a little more like summer now. Ithaca, our little gem, our rock in Greece, our patch of paradise.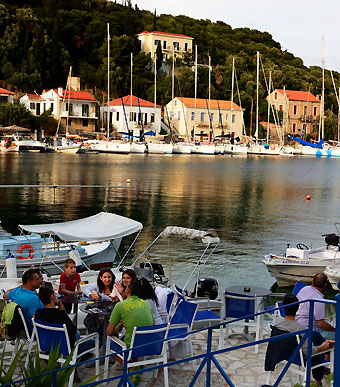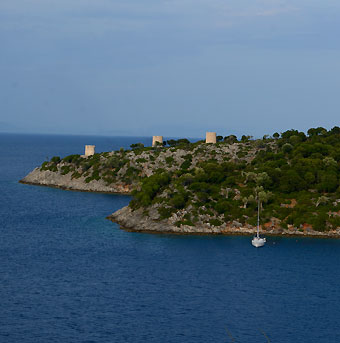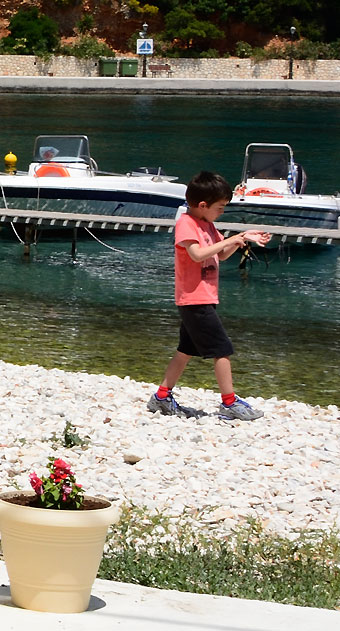 Thursday 4th - It's cactus flower time again.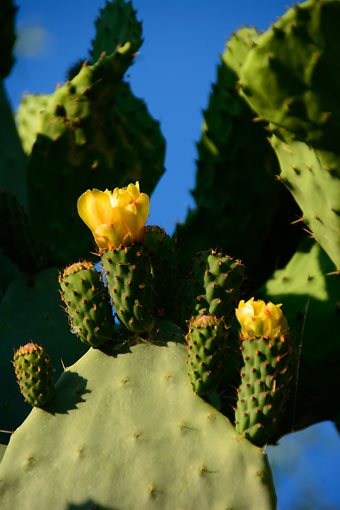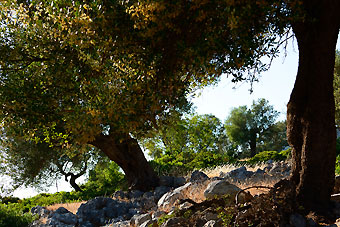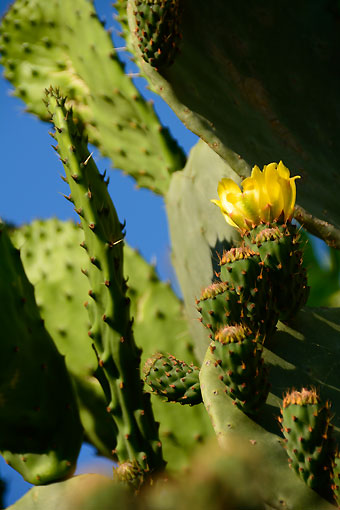 Saturday 7th - While other villages are saying it's quiet, Frikes is boasting a better year than last so far in the season, well not everyone in Frikes, but definitely the restaurants. It appears that this seaside village is becoming renowned for it's food.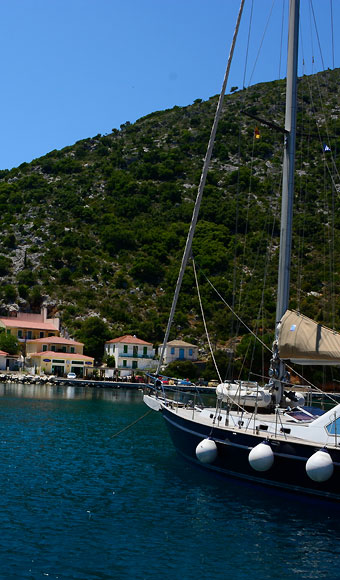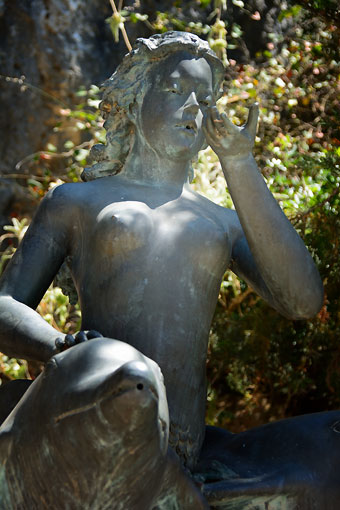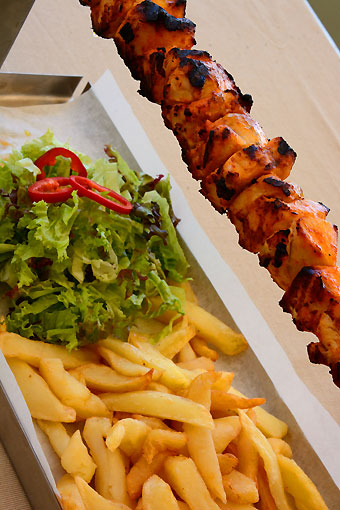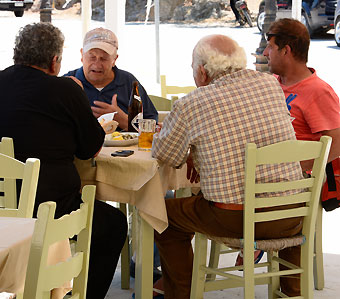 Monday 8th - Things are definitely warming up. A few cars now parked above the beaches, so I guess the water is warming up too.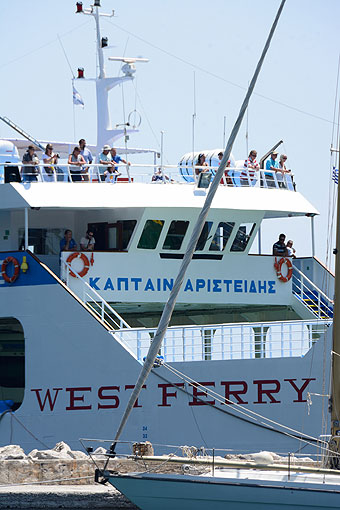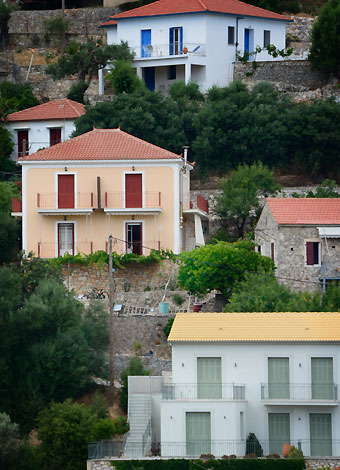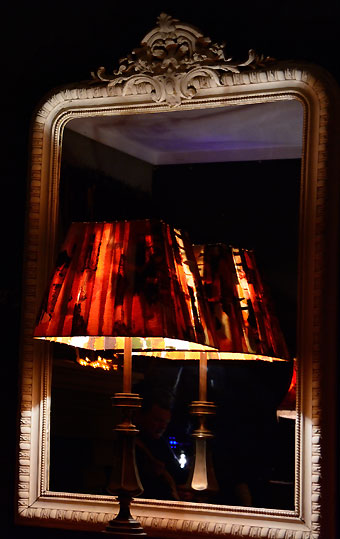 Above - The lovely retro decor of Yefuri.