What's New On Ithaca
Kalo Mina!
Times are changing and so is ithacagreece.com. A new look for the era of surfing on tablets/ipads and mobile phones. It's a mountain we have to climb. There's no way round it. So, bare with me while I make my way through all the top pages.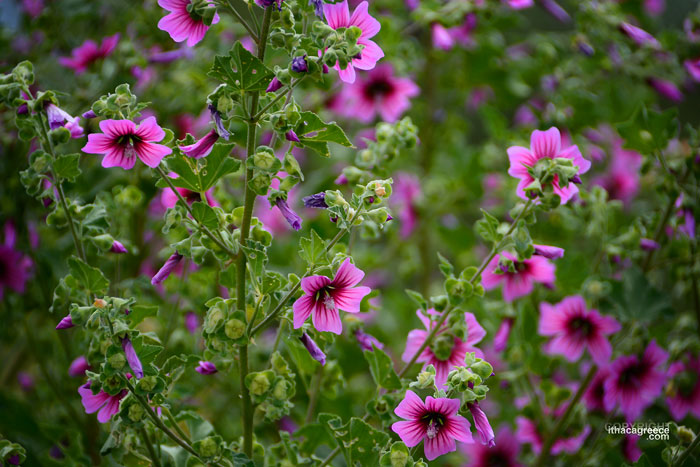 Above - Getting in as much of the Spring bloom before it's all strimmed away in preparation for the summer and the fire dangers.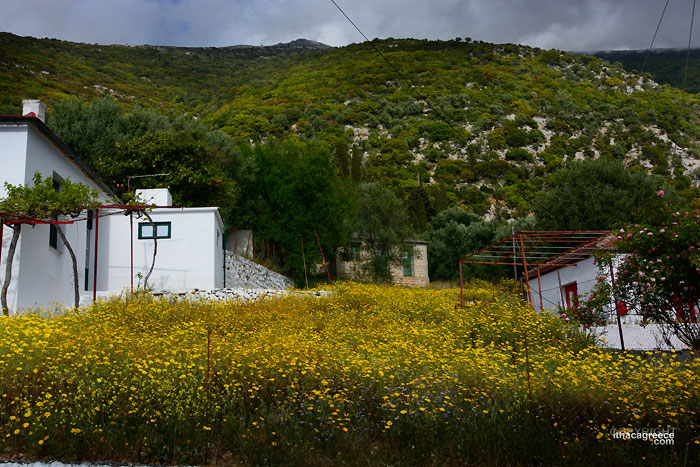 Wild flowers absolutely everywhere. Lefki doesn't get too much attention, it doesn't have a bayside or a restaurant or even a cafe, still it happens to be the favourite especially for nature lovers who enjoy being beneath Mount Nyritos and above Ag. Ioannis beach.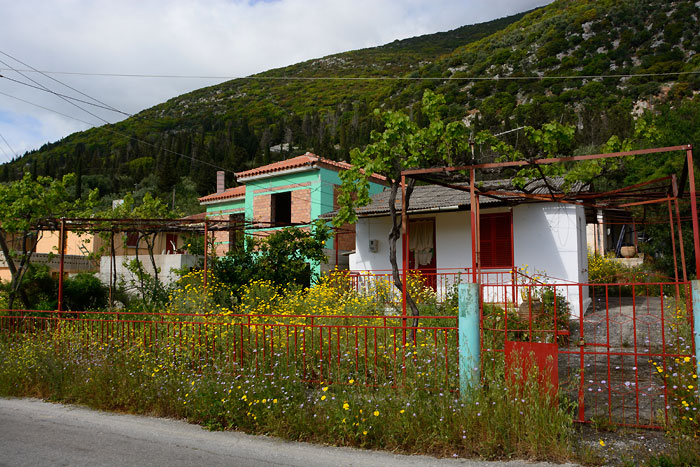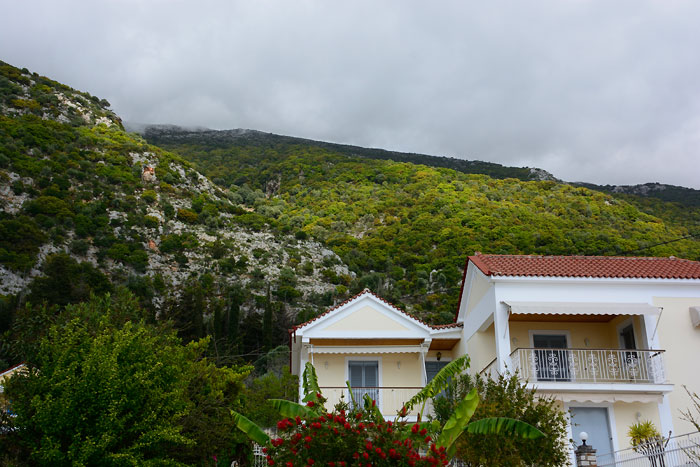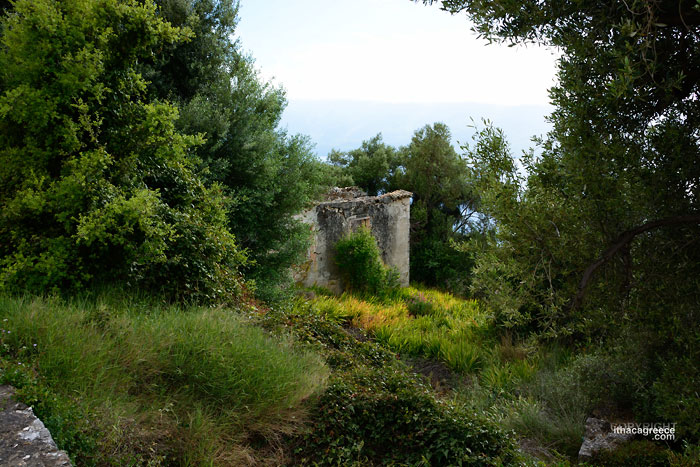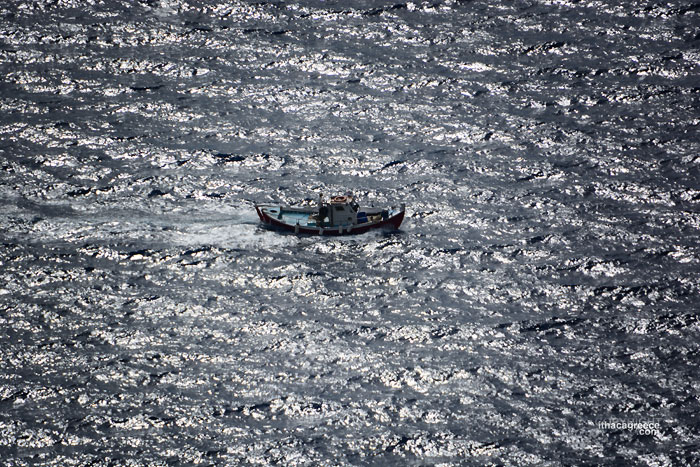 Above - Spring has the fishing boats out on the water again, soon they'll be competing with yachting flotillas and ferry boats, but for now, they have the Ionian and the fish it gives birth to, to themselves
Today is the Vigla celebration, when locals head up to the mountain to firstly celebrate with a small religious ceremony in the Vigla chapel, and then with spit roast, food, lots of it, local wine, lots of that too and usually singing and dancing under the spread of age old olive trees. The best way up is from either Raxi or Kioni. Just follow the Vigla sign or get a local to point it out to you. I'm pretty sure you'd be made welcome. Ithacan's are a friendly lot after all.
---
If you're a regular to ithacagreece.com you'll have noticed a few changes to the website. I hope the changes will make it easier for all of you out there that feel more at home on your phones and tablets than a pc. You won't get the magazine style layouts, but you will be able to see all the content in the way that phones love it, in boxes. Oh how I wish they had blog sites when I first started ithacagreece.com, would make all this alot easier now, instead I still make each page by hand with templates I make up myself. ithacagreece.com now has 1000's of pages and an archive that spans 11 years.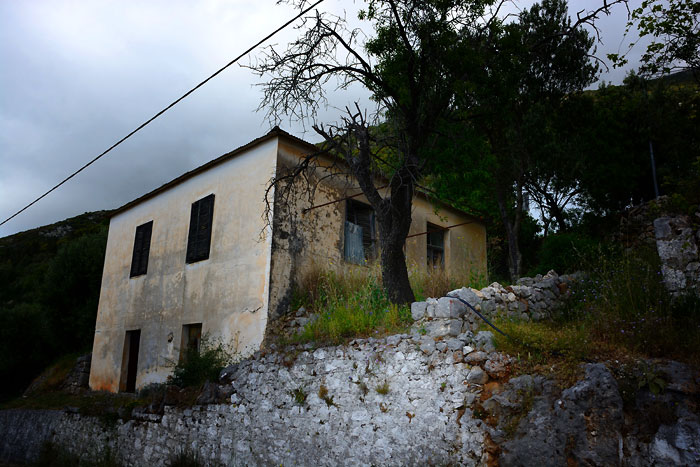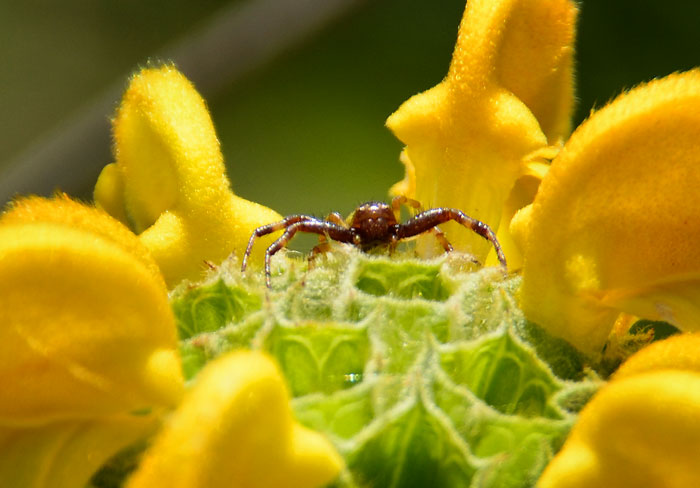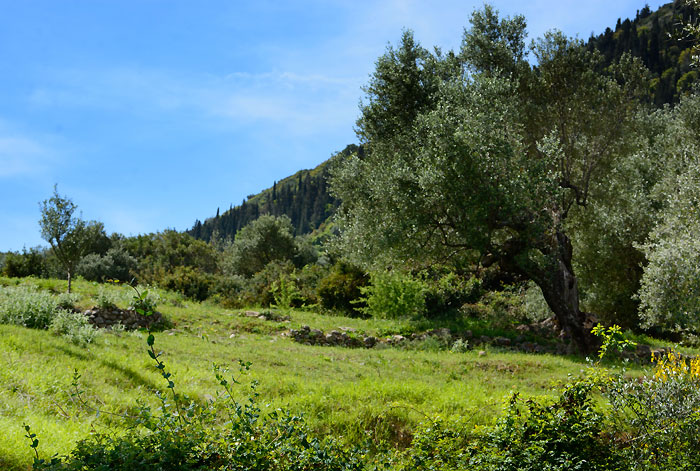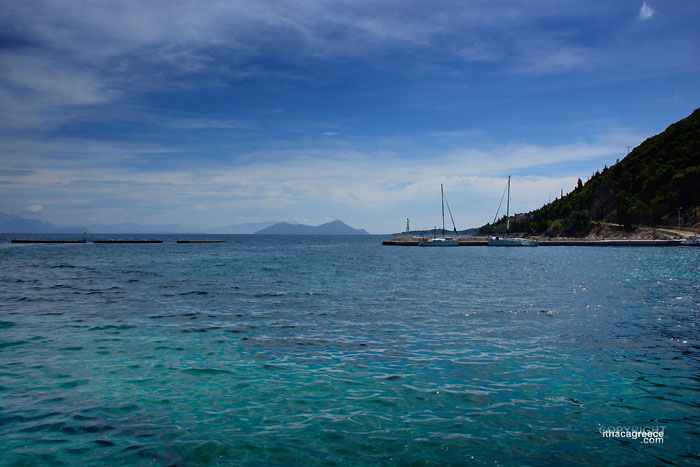 Above - Frikes Bay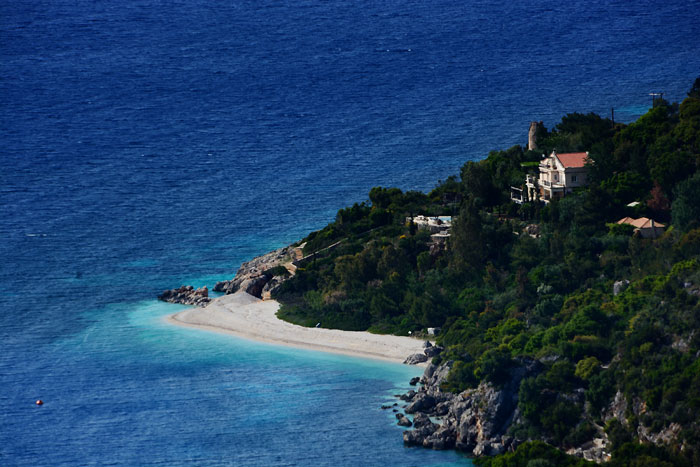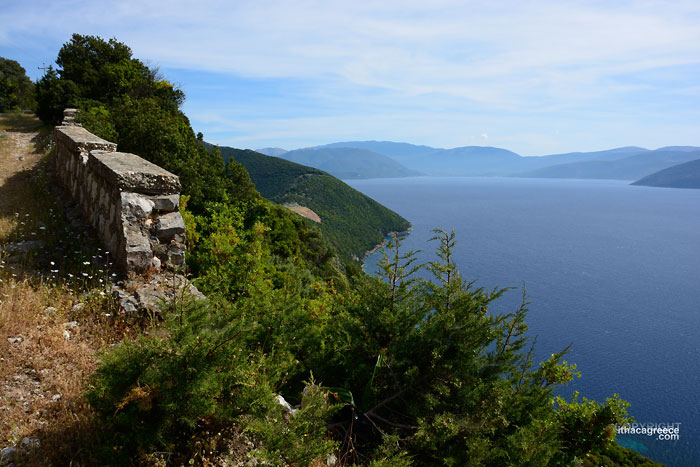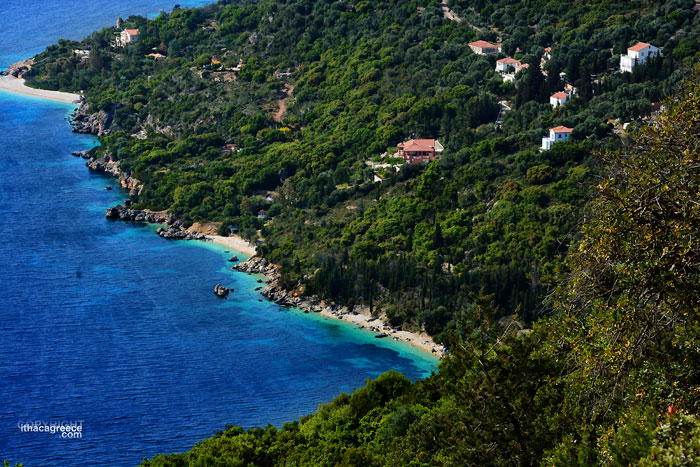 Above - Ag. Ioannis. The locals call this the millionaire's mile. Be it so or not, it is a beautiful part of the island. Equal parts cash to goats and their herders. Not a bad mix I would think.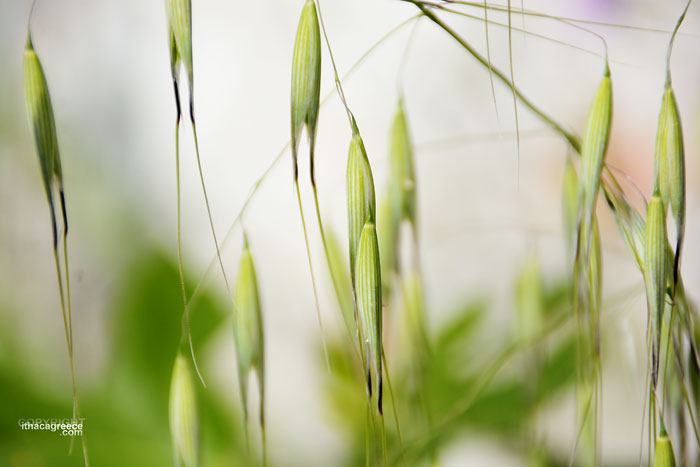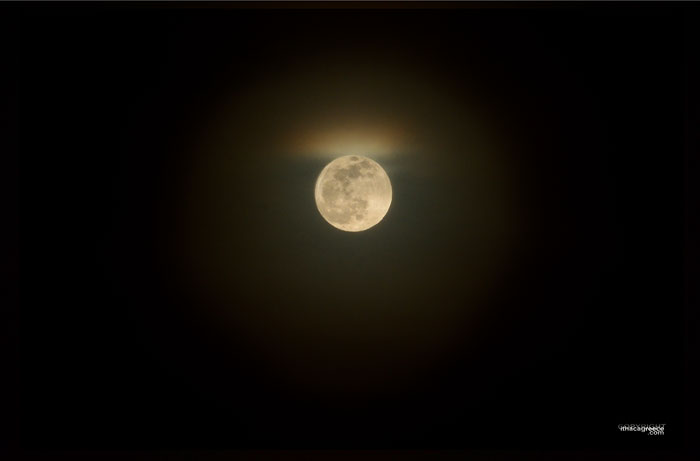 Last night's full moon had a rather eerie, but beautiful halo. Almost like a rainbow was embracing it. Kind of like the colour circles you can see from a plane sometimes.
Wednesday 6th - Below Frikes. Still very quiet in this small port village, but it won't stay that way for long, with temperatures now rising as we head into Summer.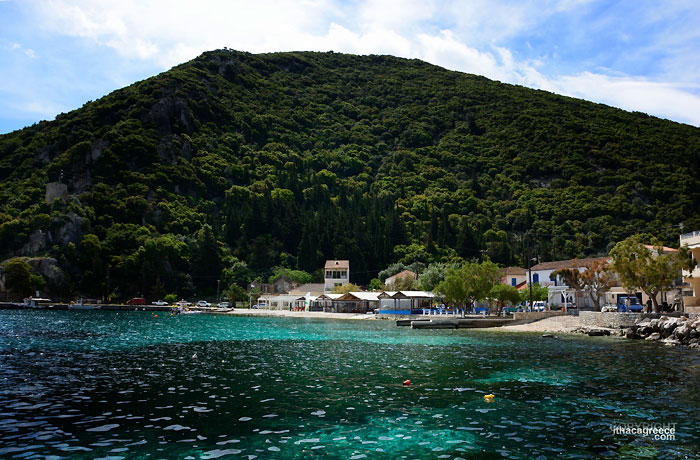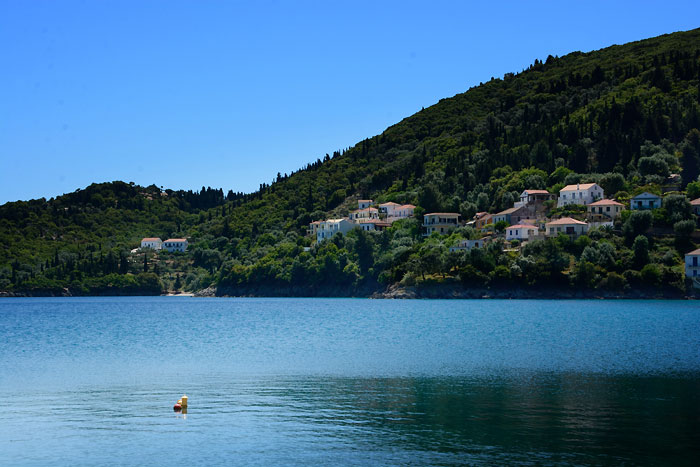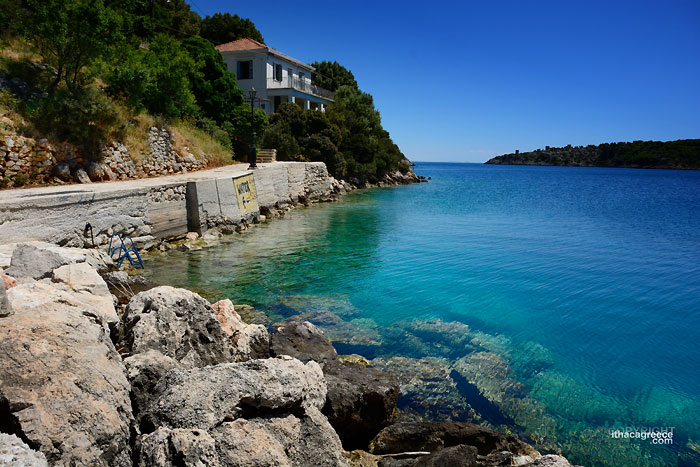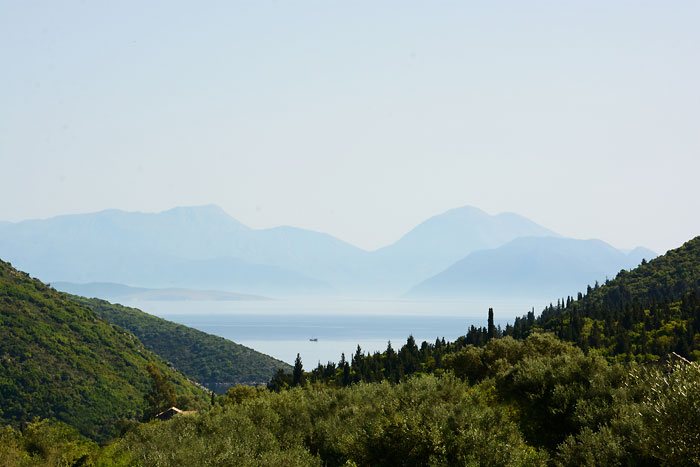 Friday 8th - When the weather is this great, the last place you want to be is behind a computer, but that's where I'm spending my time updating ithacagreece.com. These snippets of paradise are what keep us all going despite the downturn of the economy and the fear that is rife. When a government can scare 'poor' people into thinking that keeping the 'rich' rich is good for them, then I think paradise is the only place to be. Real or imagined.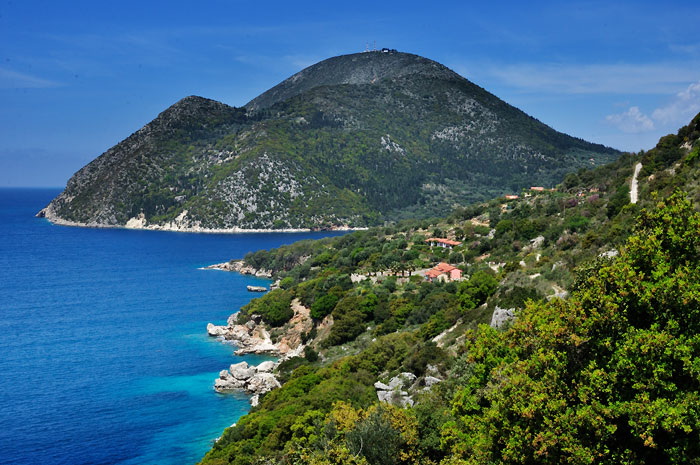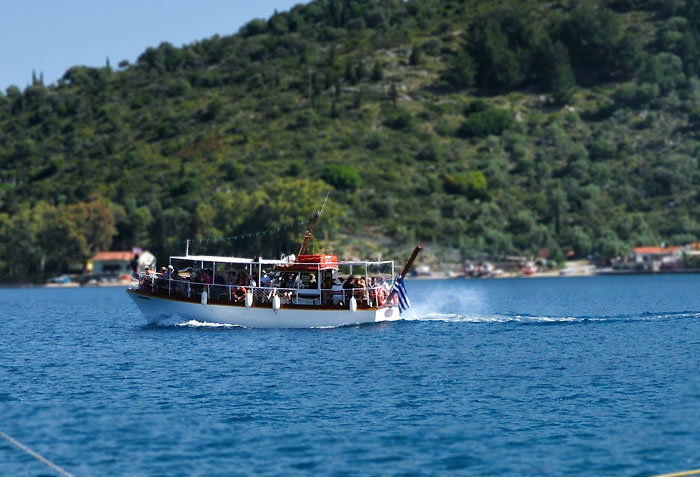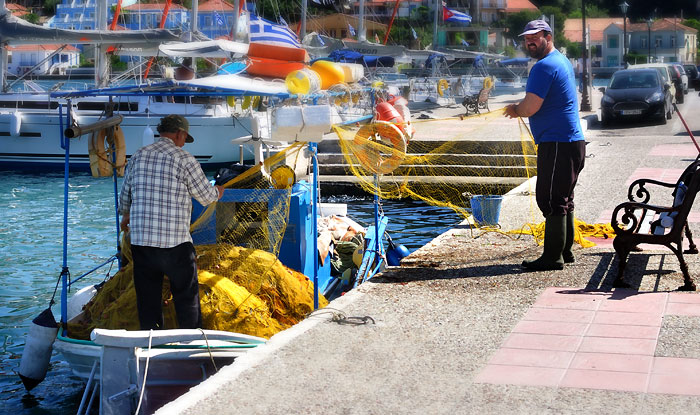 Above - It's pink dusk time again.
May 2015
Ithaca is absolutely stunning at this time of year. Green and lush with big blue skies.
Friday 1st
The start of another month. How quickly the weeks roll by now as we head eagerly into another summer season.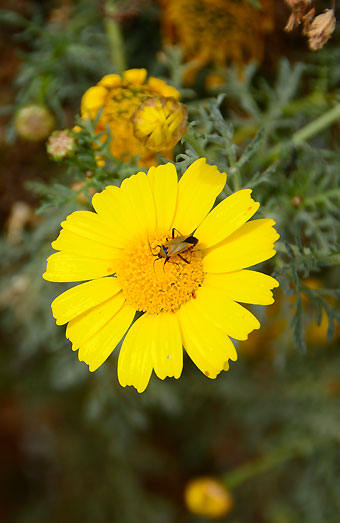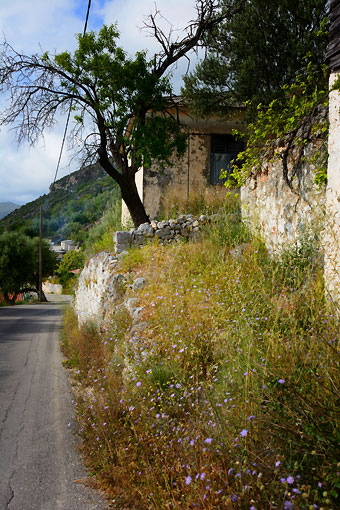 If you're looking to celebrate the 1st of May, but don't feel like taking the long walk up to Vigla, you can head up to Perahori today at around 11am for a local celebration. Music, souvlaki and great company.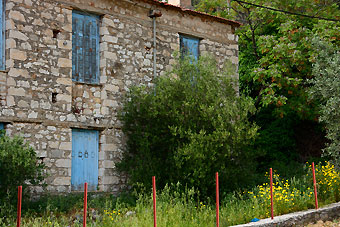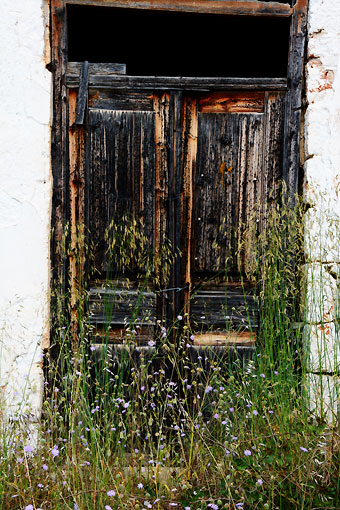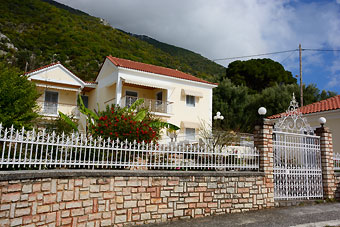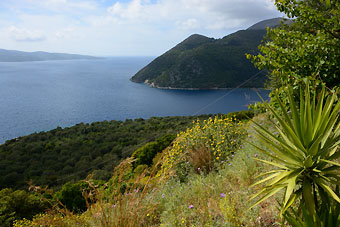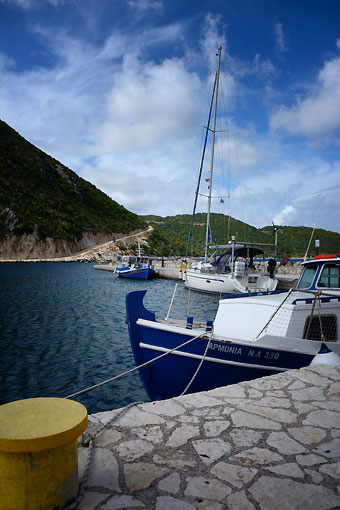 1 lonely yacht in Frikes yesterday afternoon. They must be thinking they've gone back in a time before tourism. It's still very quiet on Ithaca Greece.
Monday 4th
Wonderful Spring days. What more can I say. The skies are mostly blue and the temperatures are warming up very nicely.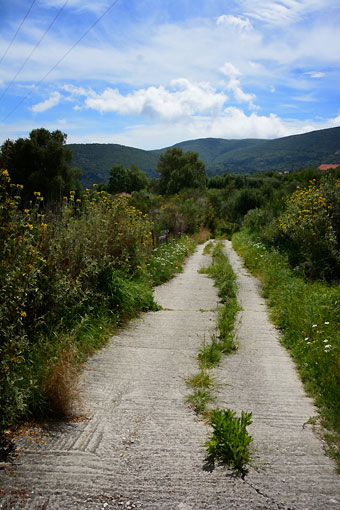 Above - Around Yefyri way, in the north of Ithaki.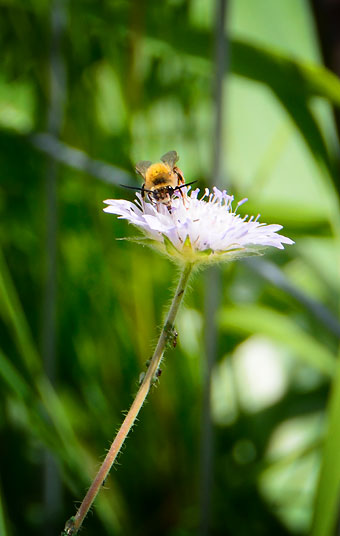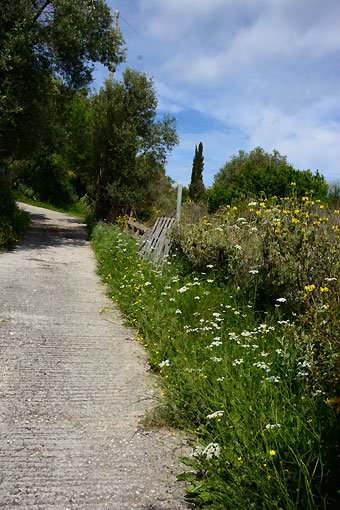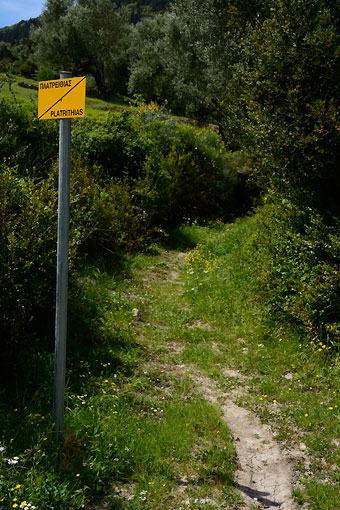 It won't be long now until all the grass dries and turns brown. The thistle flowers are already beginning to take over the fields.
Lots of bees and wasps at the moment. No need to be worried, they're not after people at this time of year, but they are building nests, so it's worthwhile keeping an eye out around your house.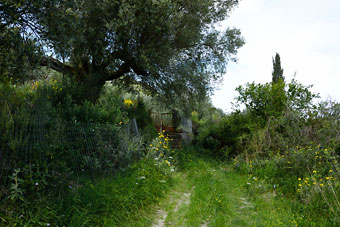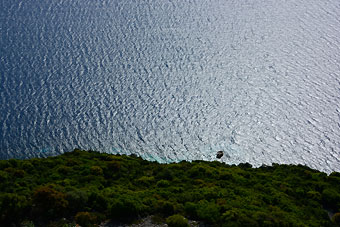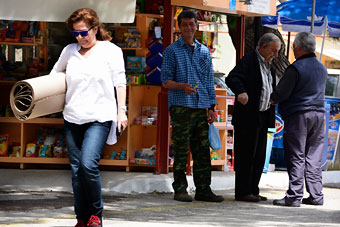 Above - The Stavros Kiosk has definitely livened up the village. A kiosk at the center of town always means people hanging out there. Makes the place look more lively... oh and it sells stuff we need too. A bonus.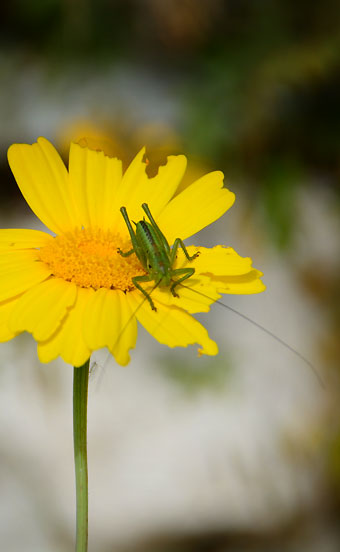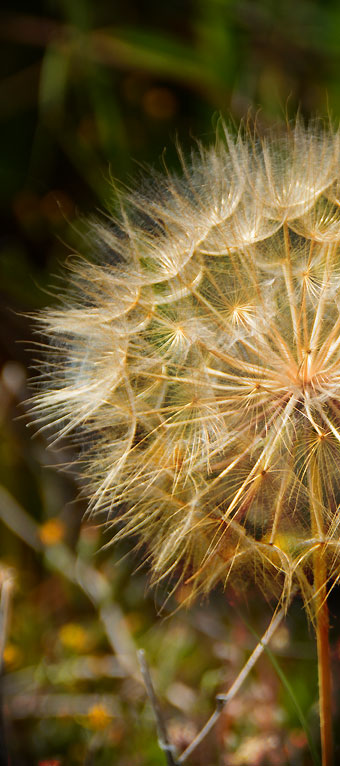 Wednesday 6th - 27 C today. No more coats, no more boots. Summer is here, although officially it's not. The forecast does say that we'll be thrown back into a cold spell after this week.
Don't forget to keep checking the Calendar for concerts and special events.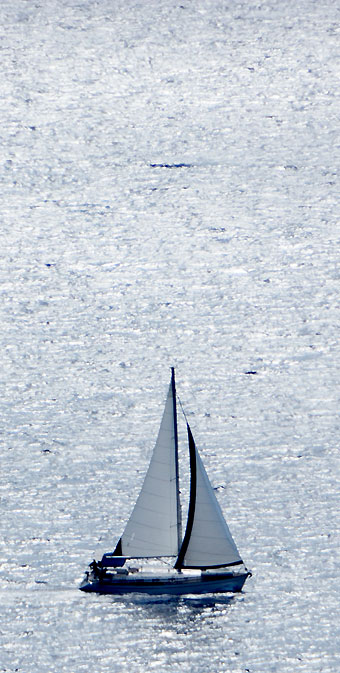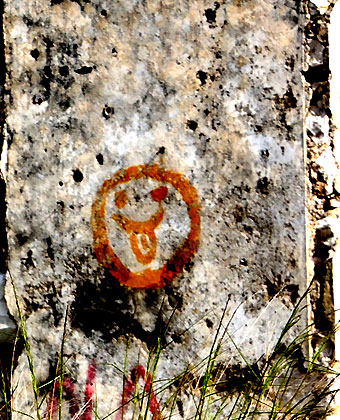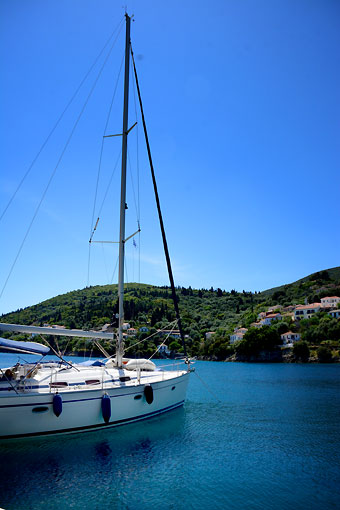 Friday 8th - High 20's make up this week on ithaca Greece. Fantastic weather!