What's New On Ithaca Greece
Febuary on Ithaca
Will the mild winter continue through February?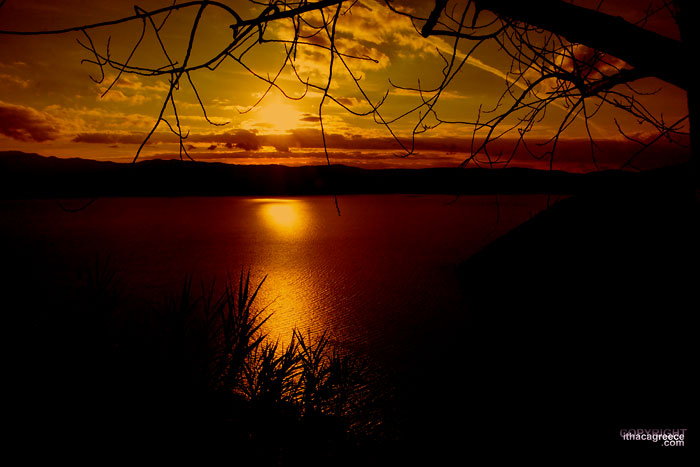 Febuary 2016
Tuesday 9th - It's been a long break from ithacagreece.com and I just want to thank you all for your patience with my absence. For those who haven't been following, my absence was due to spending time in Australia nursing my ill mother for 2 and a half months. A great pleasure, although sad and confronting at times. My mother died last Monday, on the day I was due to return to Greece. She always wanted to see where I lived and would spend hours going through the photos on the site when she was still able to move a mouse under her hand. She would have loved Greece and Ithaki, as I do. I hope you don't mind me honouring her memory by dedicating this love of Greece to her.
Wednesday 10th - Cold. cloudy and threatening rain today all over Greece. Apparently western Greece won't be hit as hard as the rest of the country, but it's a little chilly and the skies are looking ominous.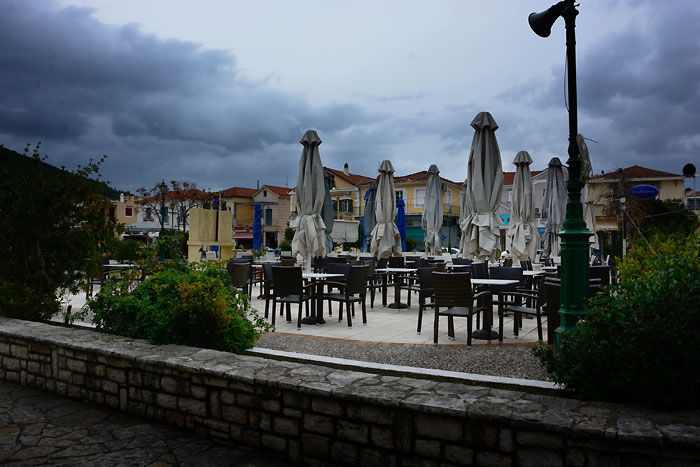 Above - Quite surprised just how quiet the island is. Hardly a soul to be seen. The Vathy square was completely empty this morning and I'm sure I didn't see more than a handful of people walking in the streets, north and south of the island.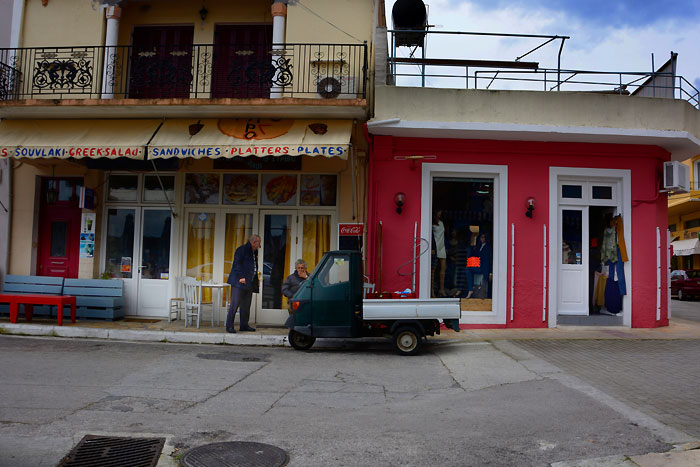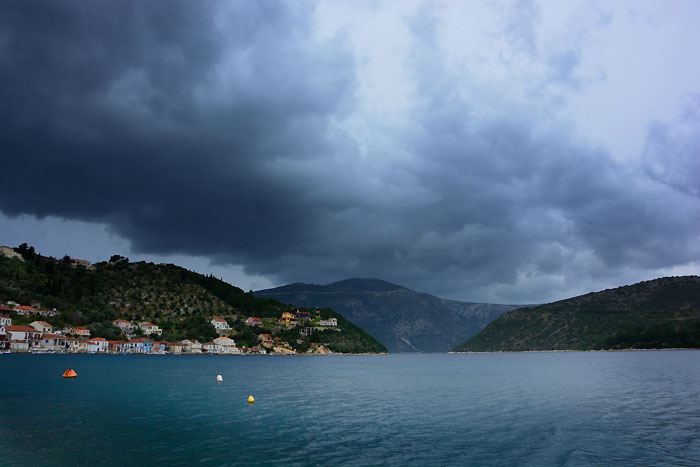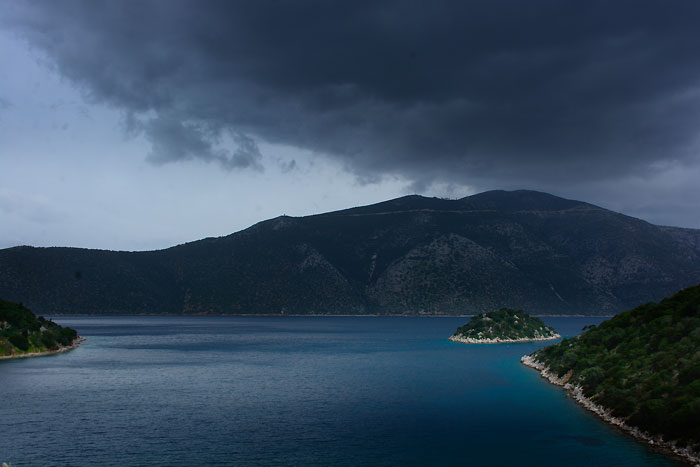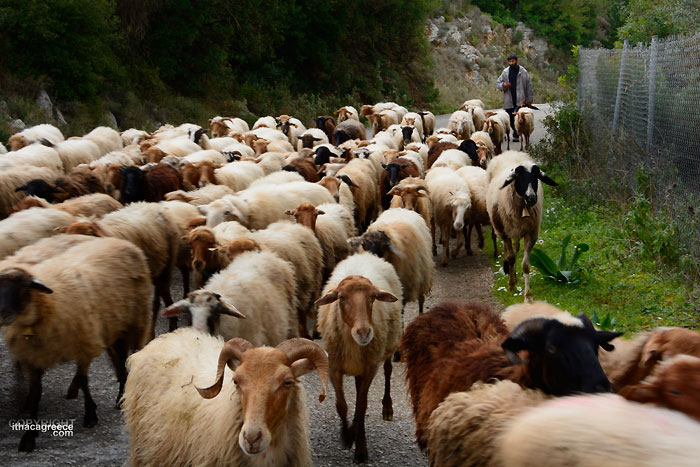 Above - Definitely more sheep than people around.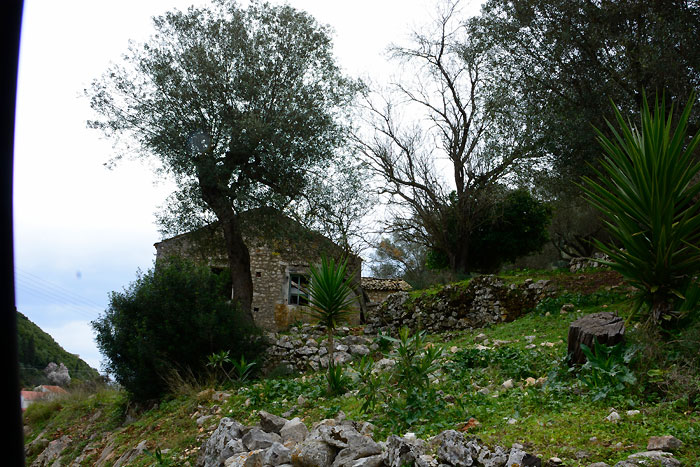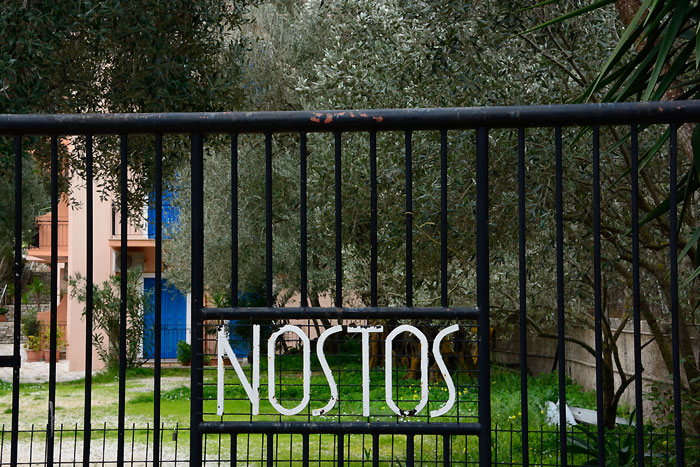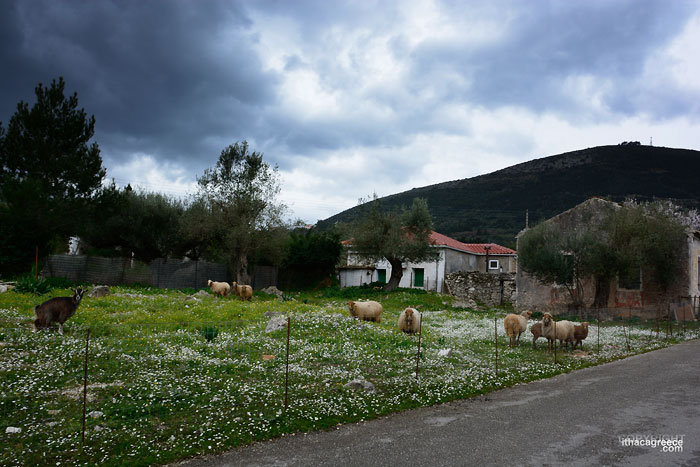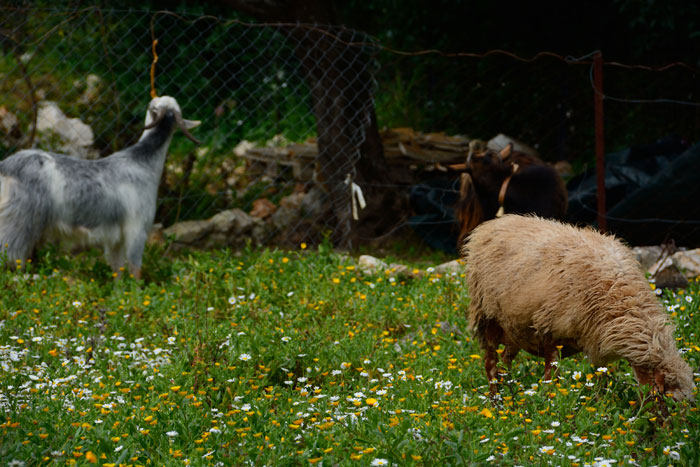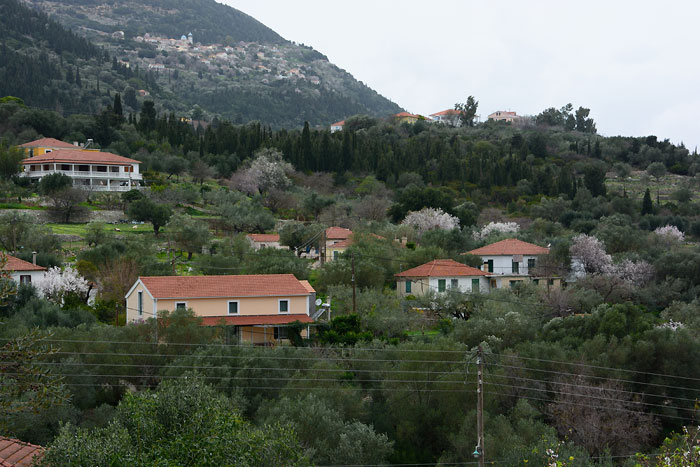 Above - Just love the way the almond blossoms fairy up the island.
I hear there is a new theatre group rehearsing in the Stavros Community Hall. No, it's not the usual suspects, but the mother's club of the northern Ithaki Primary School? Can't wait to see what's cooking there.

Saturday 13th - At sunrise it appeared it would be a lovely day. The temp was mild and there was sun shining from behind the clouds, but alas the colours faded into grey, leaving us with a rainy and overcast Saturday.
Below - Sunrise over Afales from Lower Exoghi.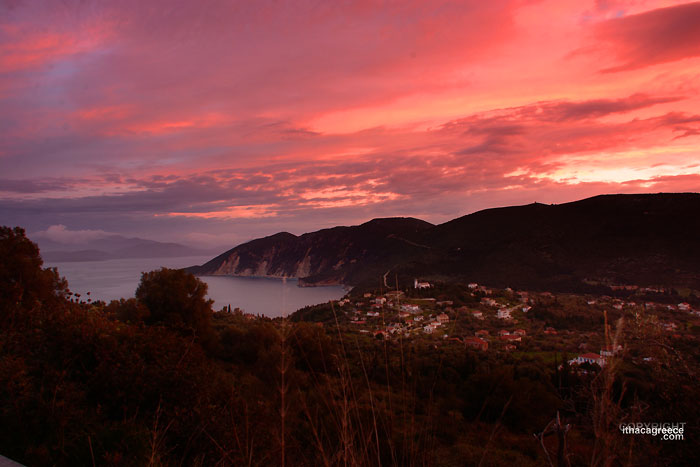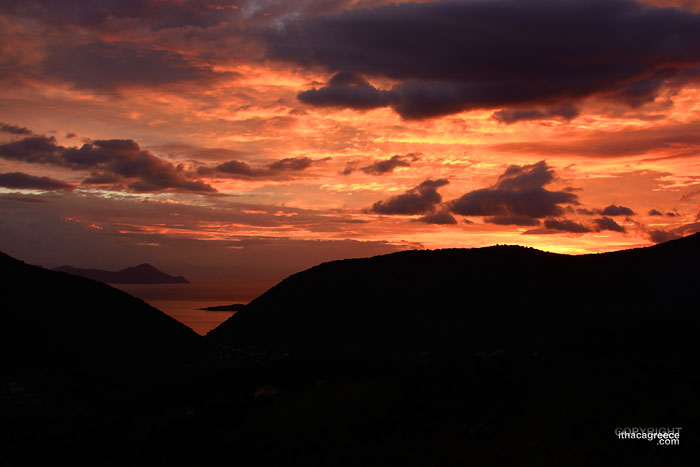 Above - Sunrise over Frikes Bay.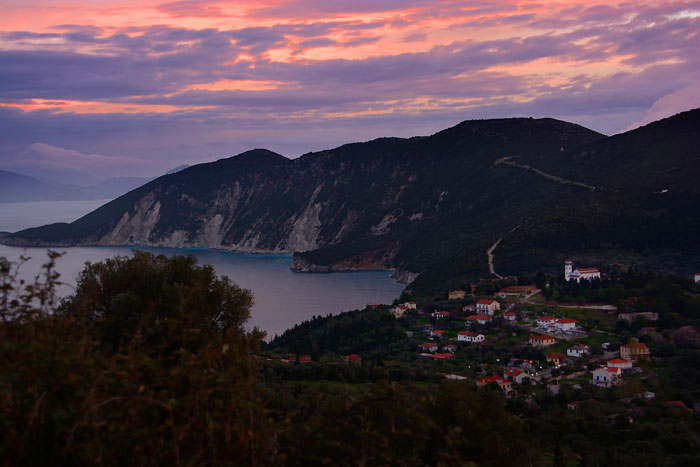 Below - Sunrise over Kioni.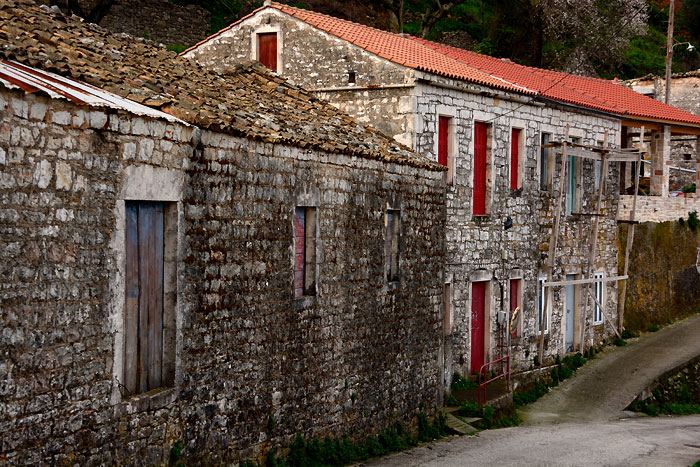 Above - The old stone buildings of Raxi, just outside of Kioni in the North of Ithaca Greece.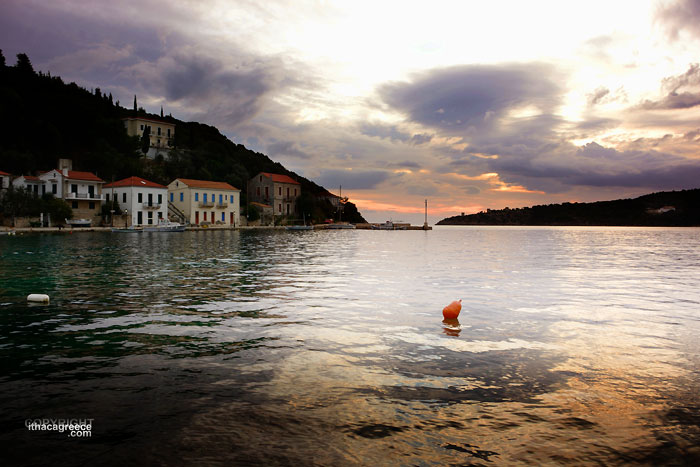 The sunrise colours across the Kioni bay are quite magical.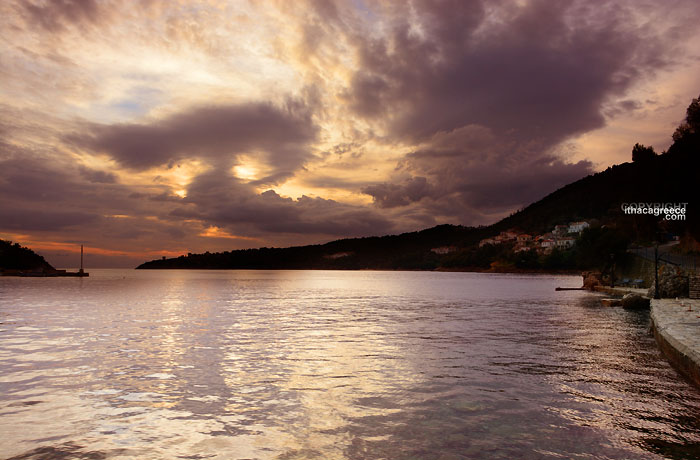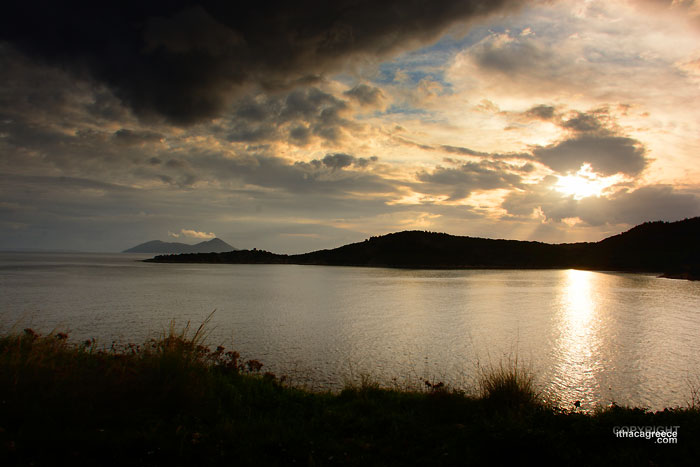 Above - Closer to daylight at Mavrona.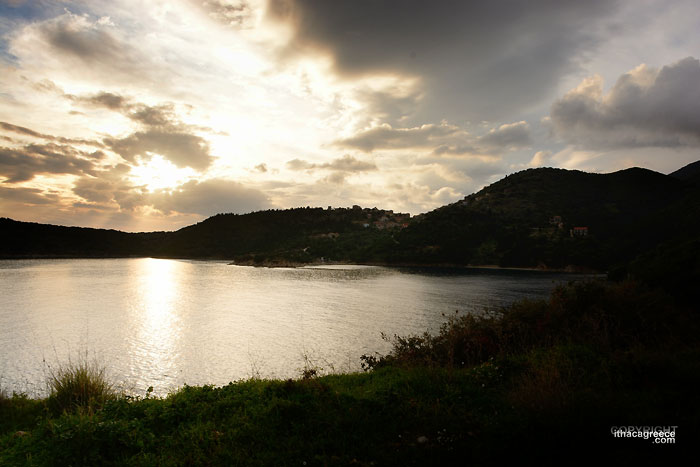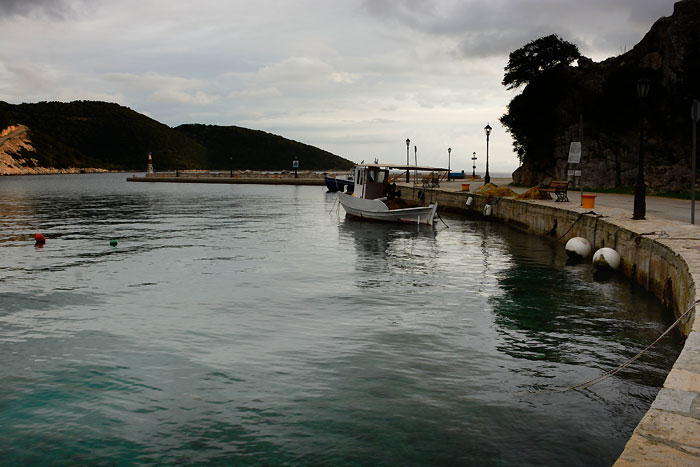 Above - Frikes misses out on all the bling colouring of a sunrise, but nevertheless, there's still a little magic going on anyway.
As I've mentioned earlier, the mother's club mothers from the North Ithacan Primary school have been rehearsing a play with director Stelios Parris called The Murderesses. A topical, modern piece with some black humour and quite unlikely behaviour from the mums. The dates are now 4th and 5th of March in Stavros at the community hall and on the 7th of March at the Vathy Cinema.
The weather is quite mild these past days, a little rain, which is needed, but quite warm for this time of the year. February is usually the coldest month. Not this year.
Since being away for most of this winter, the Carnival in Vathy has kind of sneaked up on me. It's on, on the 21st of Febrary. That's next weekend already. Starting time is 4pm.
I'll be updating the Ithaki Calendar as we go along, but you can always look there for a reminder of these events.
Monday 15th - A little rain here and there, quite needed, so no one's complaining, and still very mild temperatures.
It's Sunday... It's Spavento in Kioni...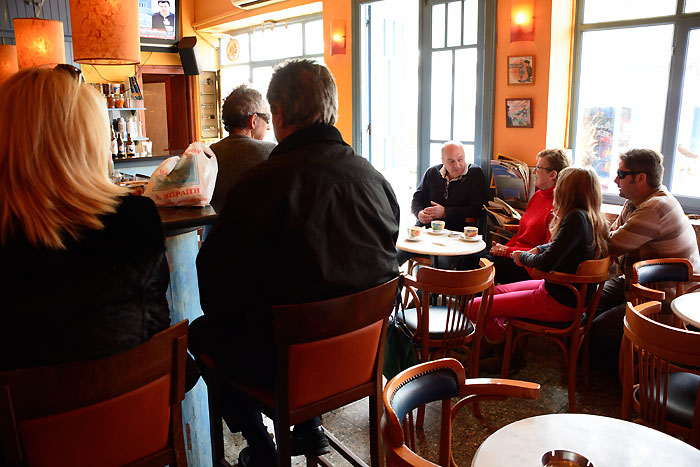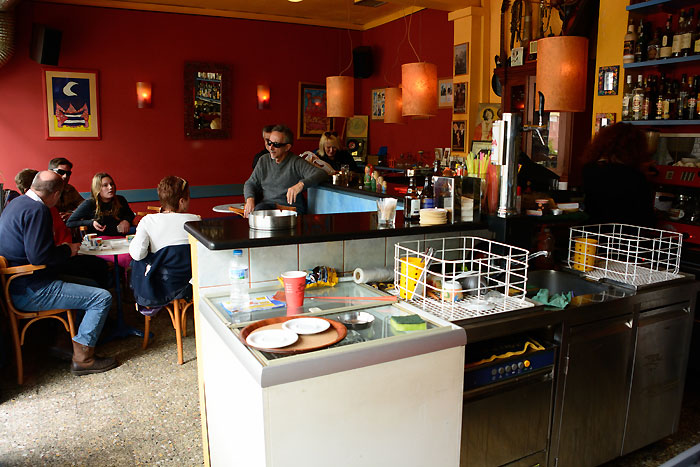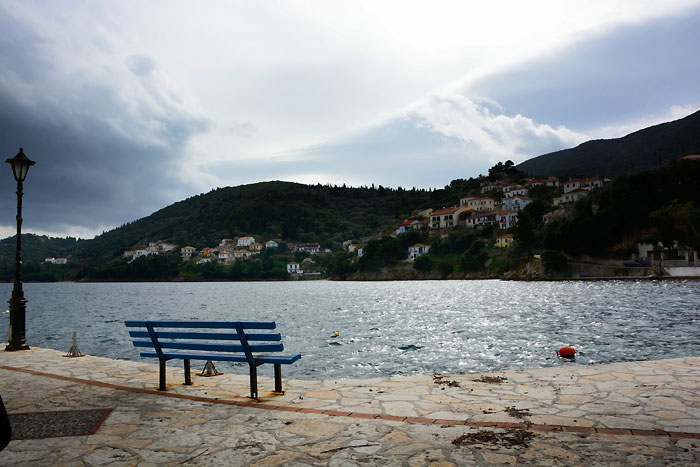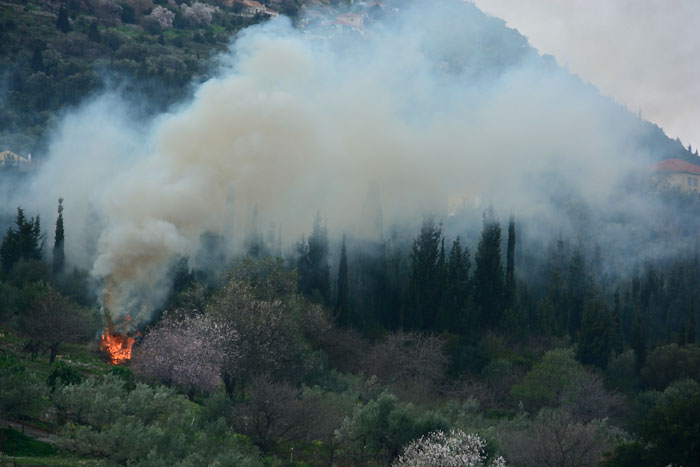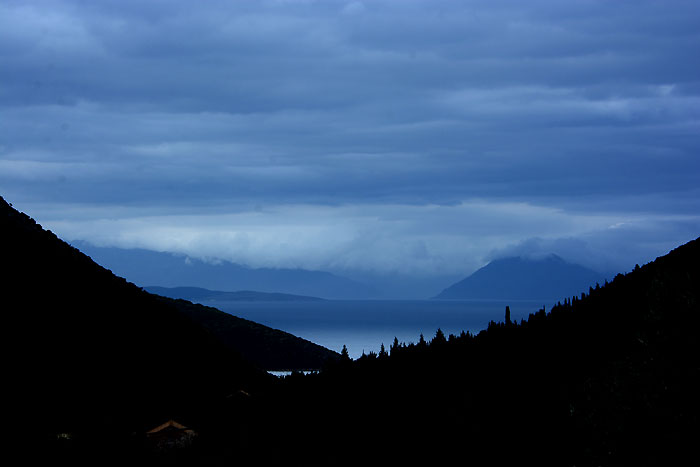 Below - Had the opportunity for a sneak peak of the new play presented by Stelios Parris, The Murderesses. Alot of fun and quite topical content, even a little shocking for this little island. For now this is only the rehearsal, but you'll be able to see it in all it's fabulous over the top glory on the 4th and 5th of March at the Community center in Stavros or on the 7th of March at the Vathy Cinema. Click Here or on photo below for more pics.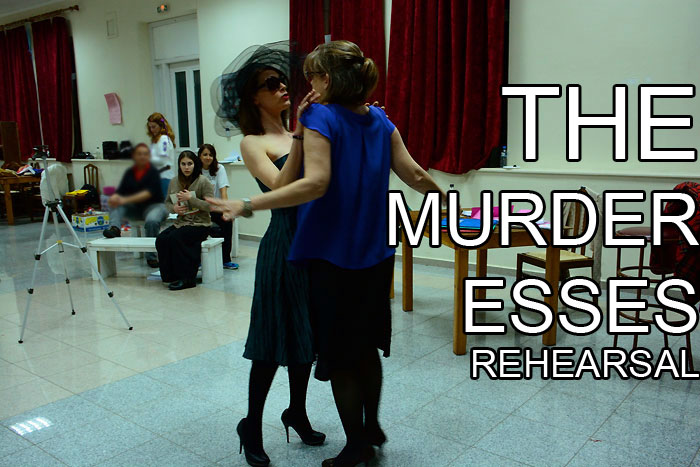 Wednesday 17th - Very, very strange weather we're having. Sultry and warm, albeit a little windy today, windy enough to stop the ferry to Astakos this morning.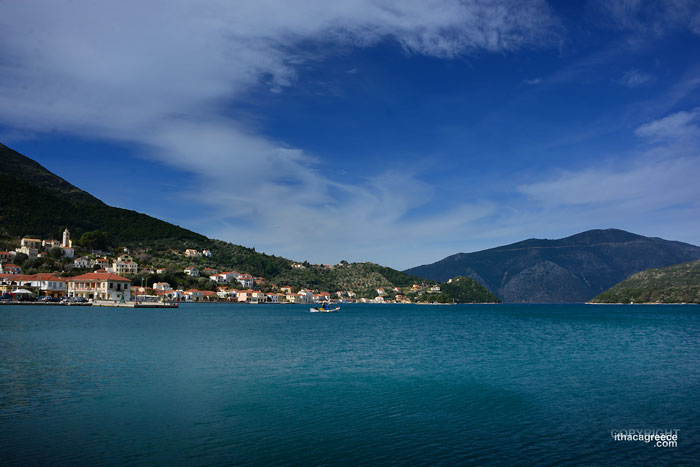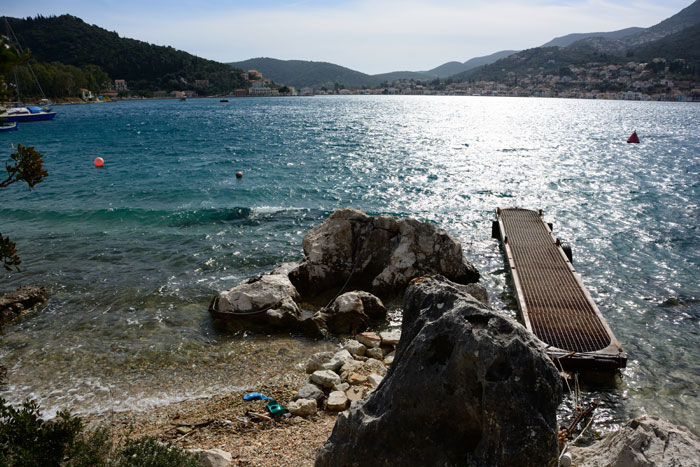 Blue skies and sunshine around Vathy town yesterday. A full blown Spring day.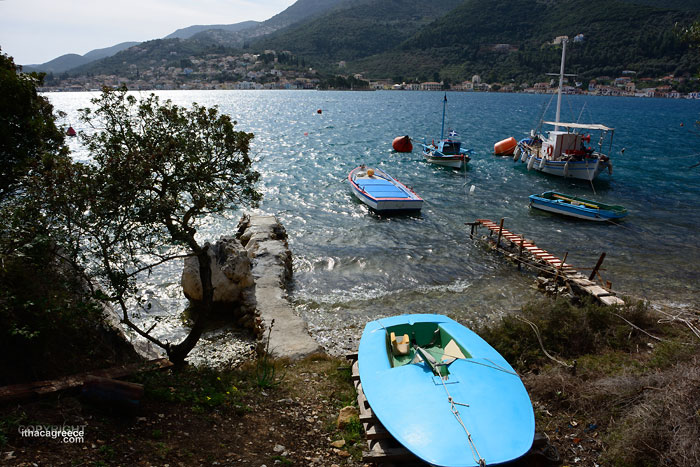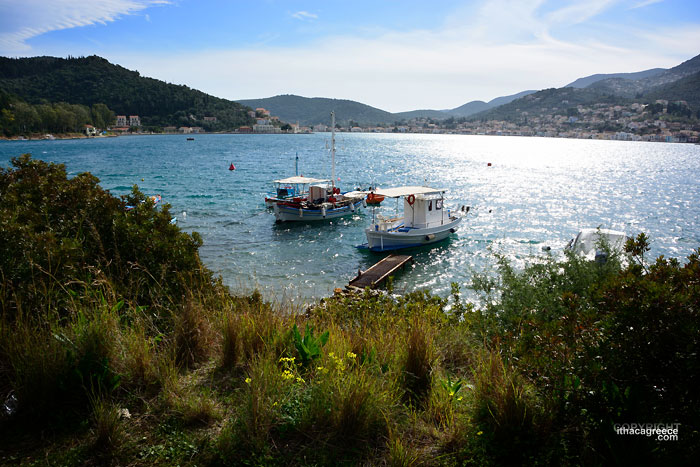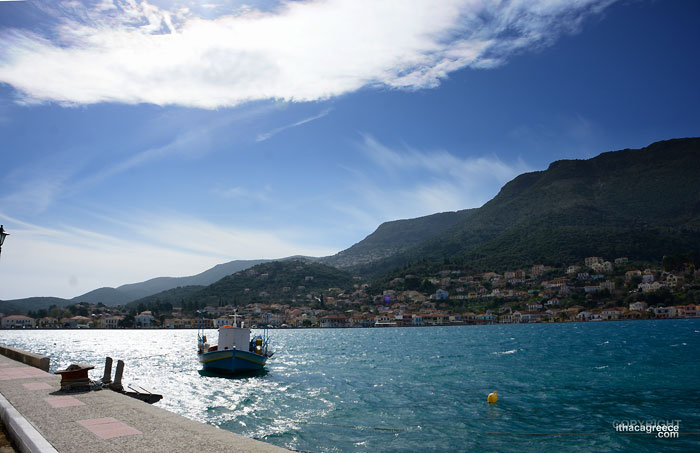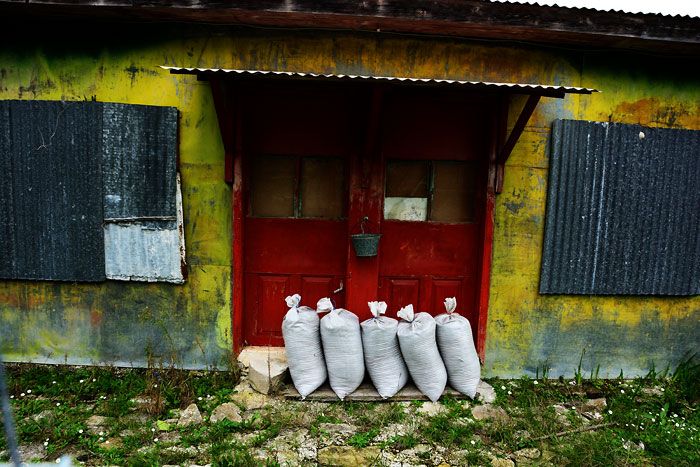 Above - Last years olive harvest was one of the best in ages I hear. Good yield making for some very delicious olive oil.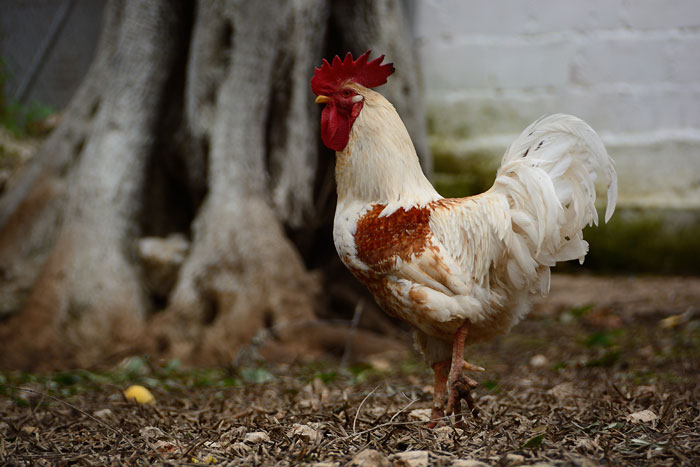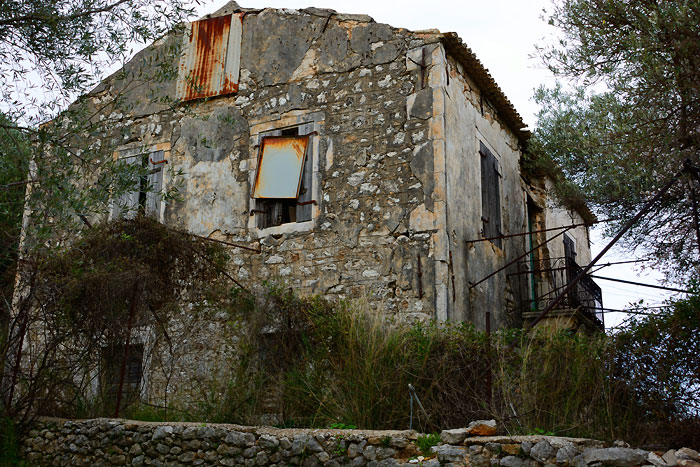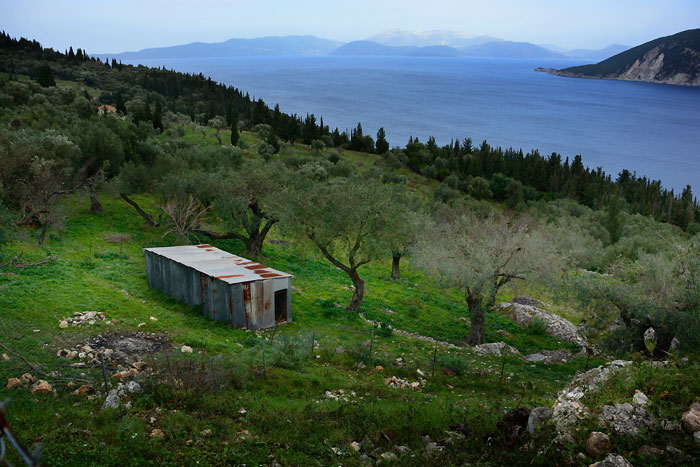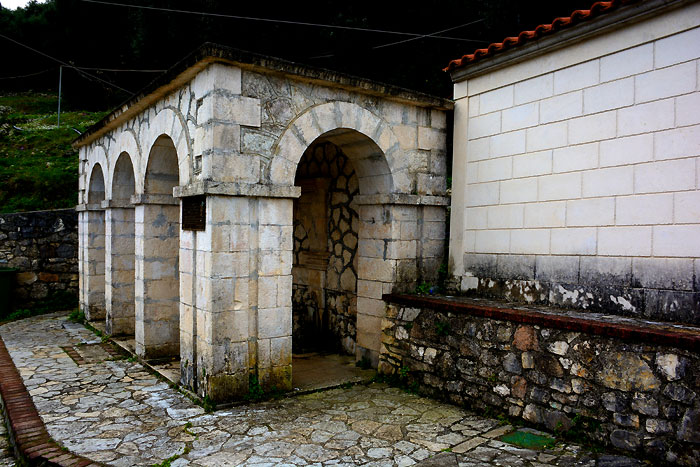 Above & Below - Kalamos. Site of the open Spring water and where there was once the old Kalamos Hotel where the likes of Sophia Loren had stayed in its heyday, now stands a brand new residency.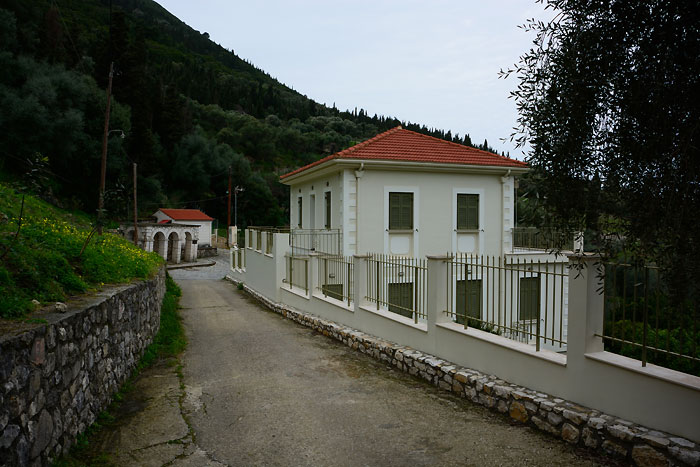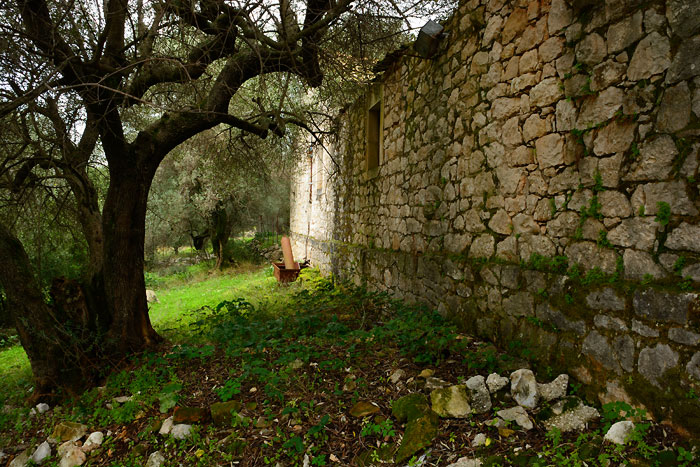 Above - In the back of Stavros.
---
Febuary 2016
Almond blossoms decorate the hills
Tuesday 9th
There is alot of catching up to do. Will get back into lots of pics and news once I've settled back in.
I can tell you there is an occasional break of blue sky and there's quite a bit of warm sunshine to go around when the clouds open. It's been a mild winter by all reports, although the mountain tops on Mainland Greece show snow.
Ithaki is looking magical with the almond trees blossoming around the hills and valleys of the island, giving a very magical dusting of white blossoming flowers.


Wednesday 10th - A handful of men in the Vathy streets this morning. The island is so empty. Where is everyone?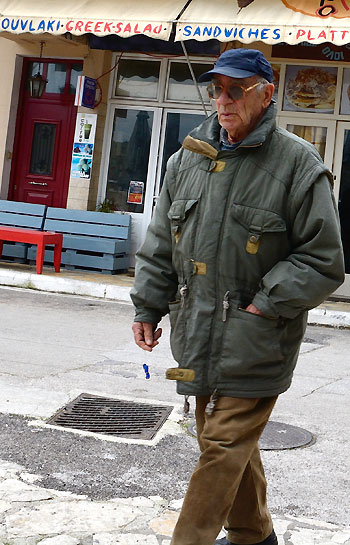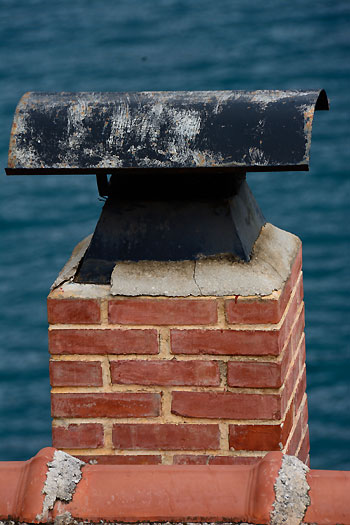 Above - Frikes Bay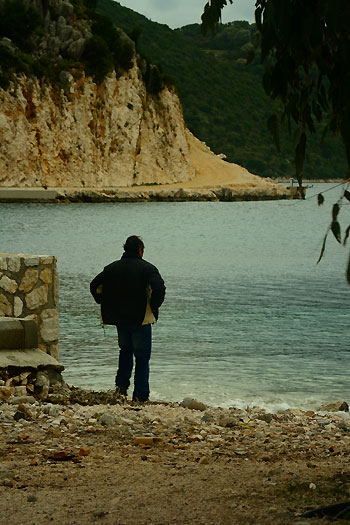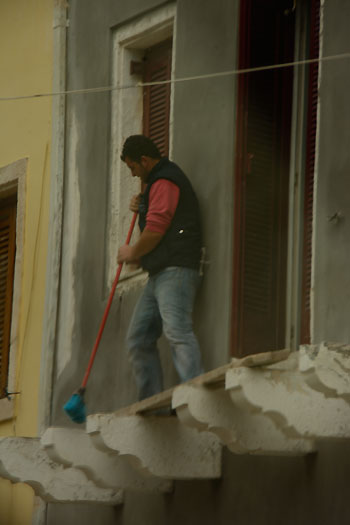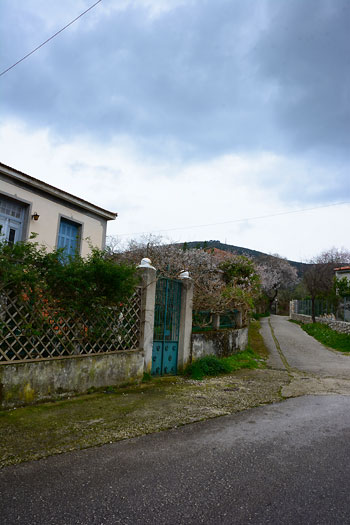 Above - Lahos village in the north of the island.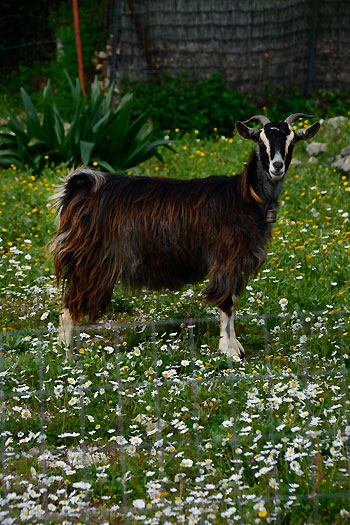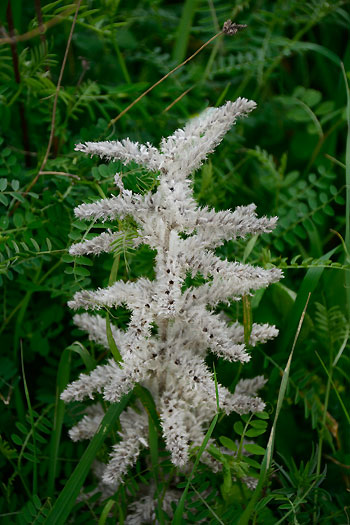 Saturday 13th - Thanks to some jetlag, I'm waking up early enough to capture the Ithaki sunrise from various aspects around the northern part of the island.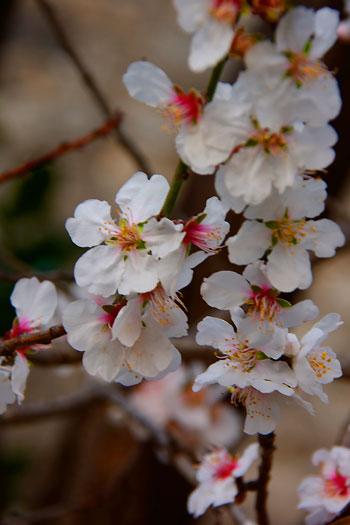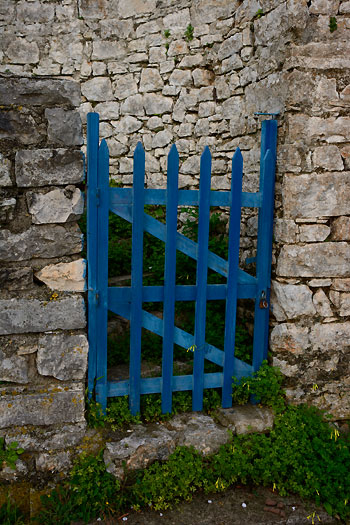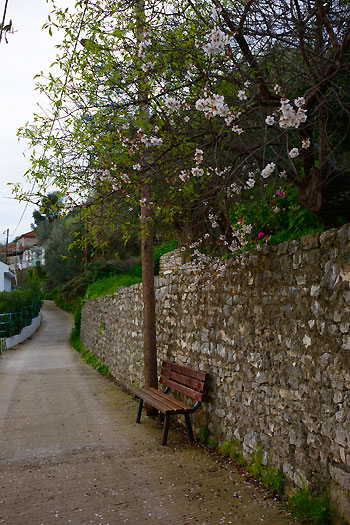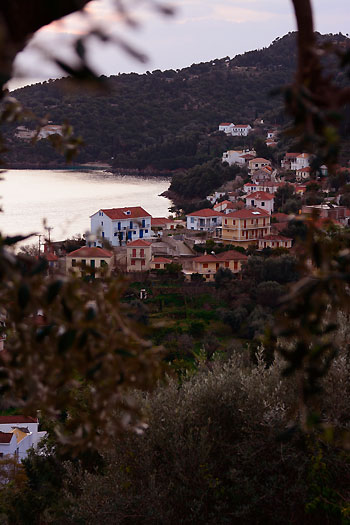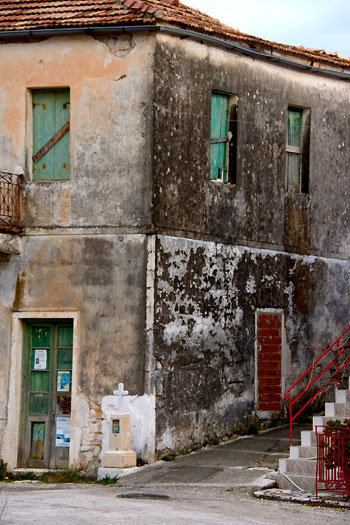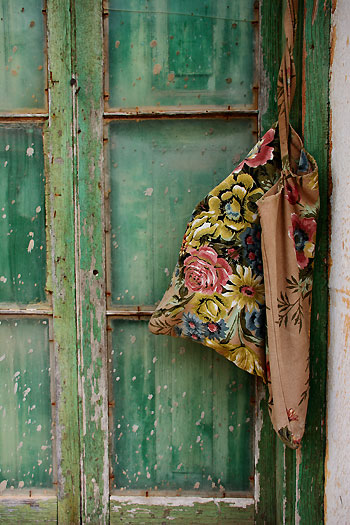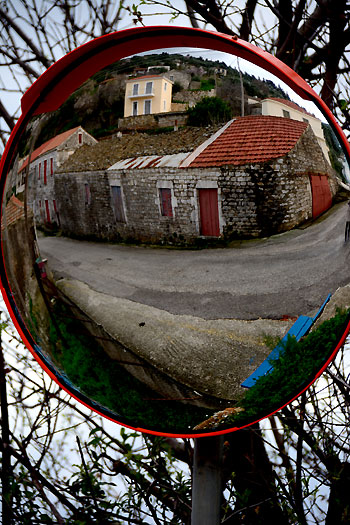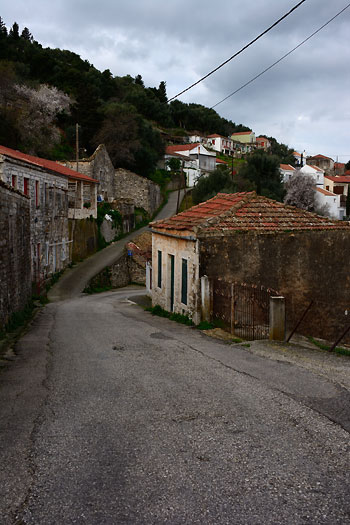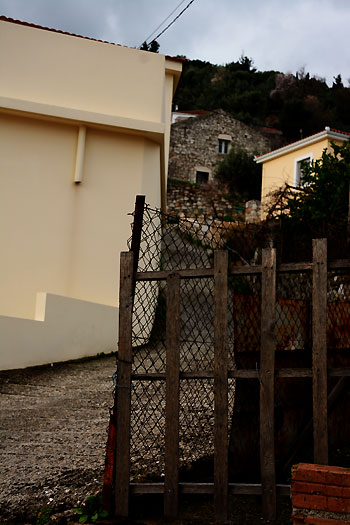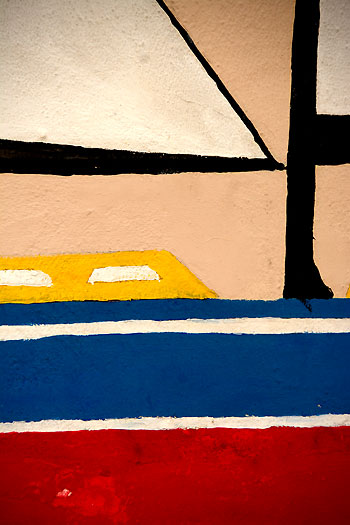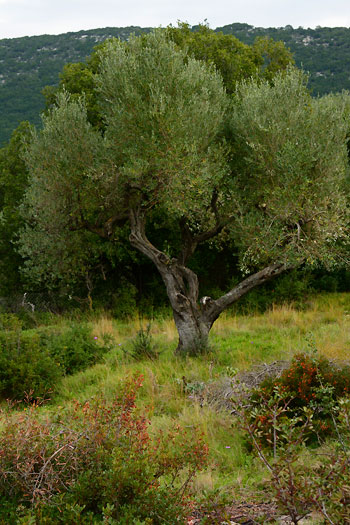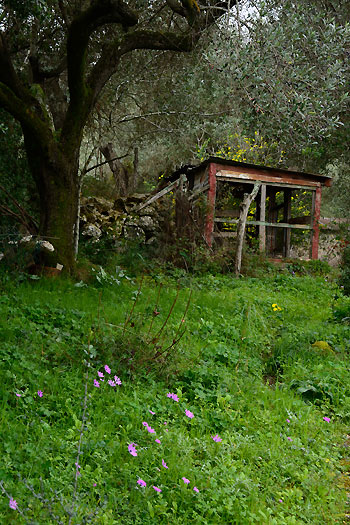 Wednesday 17th - Can't believe how quiet the streets in Vathy have been. I'm assured there hasn't been a mass exodus, but maybe the internet and facebook are keeping people indoors instead outside enjoying this Indian Summer we're having.