What's New On Ithaca Greece
January on Ithaca
Wishing everyone a very Happy, Healthy and Wonderful New Year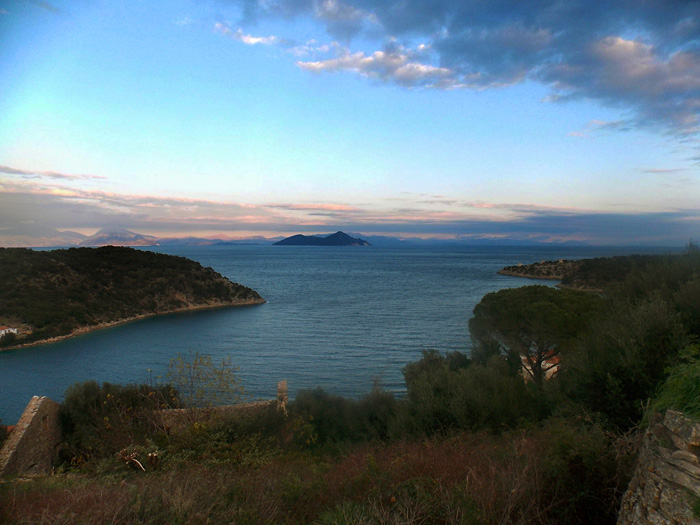 January 2016
Friday 1st - Yes, it's another year on ithacagreece.com, hopefully full of some positive news for the country and the island with lots of pics and good times for us all. Happy New Year Everyone!!!
Above photo of Mavrona near Kioni by Alexandros Taflampas
Thursday 7th - It's been cold, but mild on Ithaca.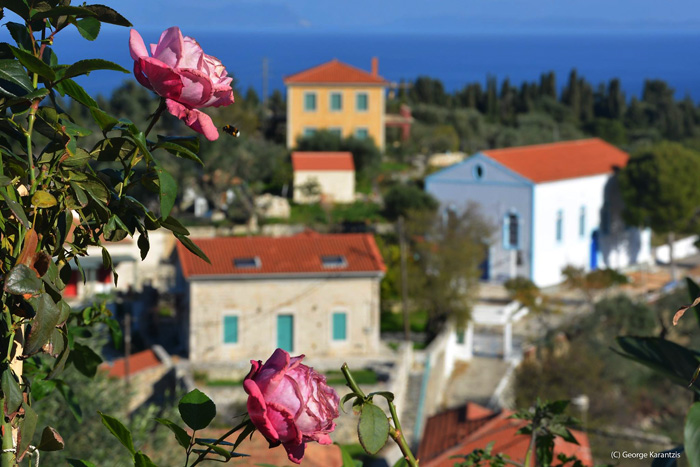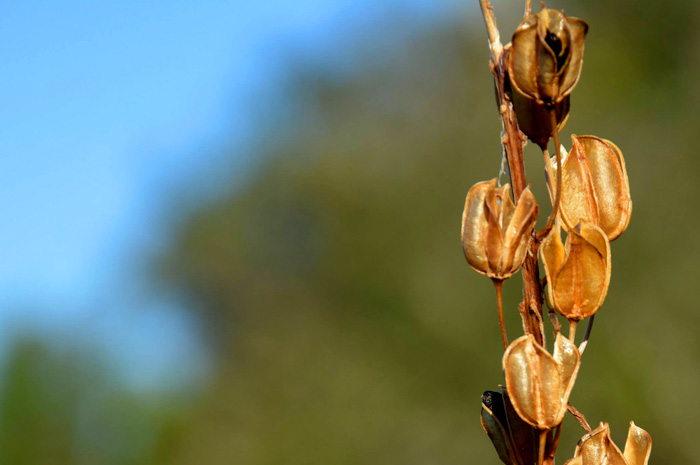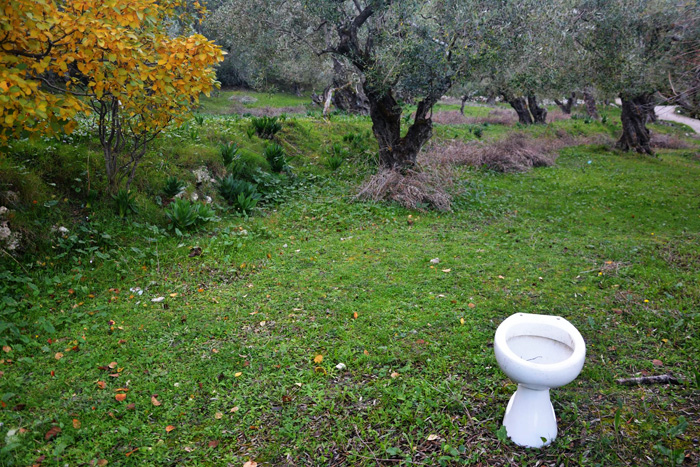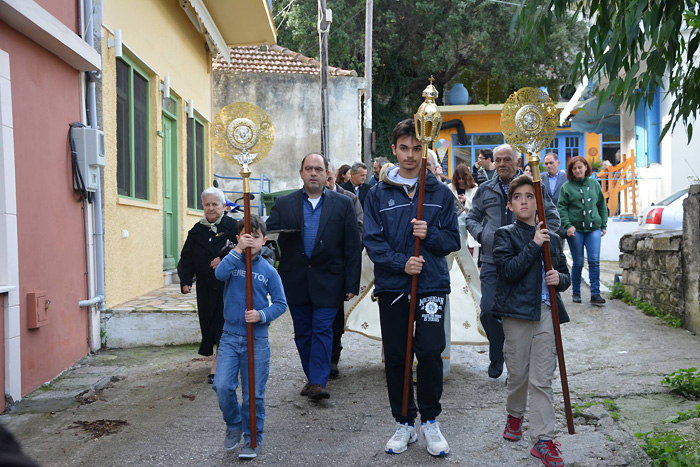 Above - Epiphany in Kioni celebrated yesterday. Thanks to George Karantzis for his photographs.
Tuesday 19th - Cold and snow on Ithaki, as well as the rest of Greece. Ithaca doesn't have it too bad, but snow flakes did fall especially in Anoghi and above.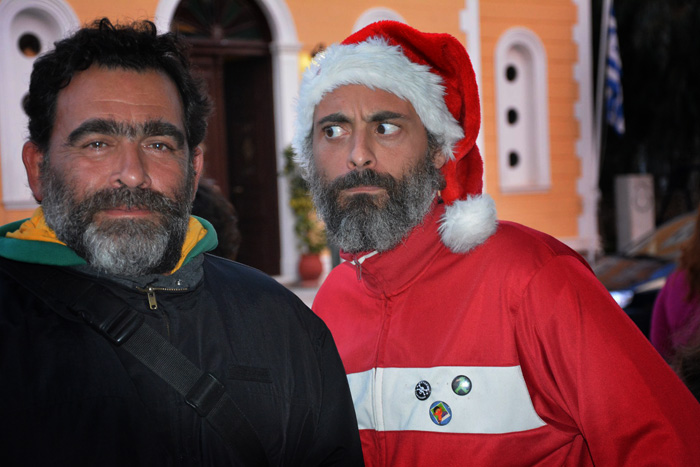 The above photo is from Christmas, but how could we ignore Santa Greek style.
Saturday 30th January at the Cinema in Vathy is "Tourantot" Part 1. Tourantot tells the story of the Chinese Princess in an operatic arena. Time 19.55 hr
Tonight the Creperie in Vathy starts its Tuesday Cinema. Starts at 21.00 hr. Head along for some deep winter entertainment on Ithaki.
I'm looking forward to being back on Ithaki, it's been too long this time, but it has been for a good reason. I've had an opportunity to look after my mother and this could well be the last time I have this opportunity. I want to thank you all for your patience. There will be lots of pics and news once I'm back on the rock.
Thursday 21st - Below photo by Aphrodite Sombola. Sunrise view from Exoghi.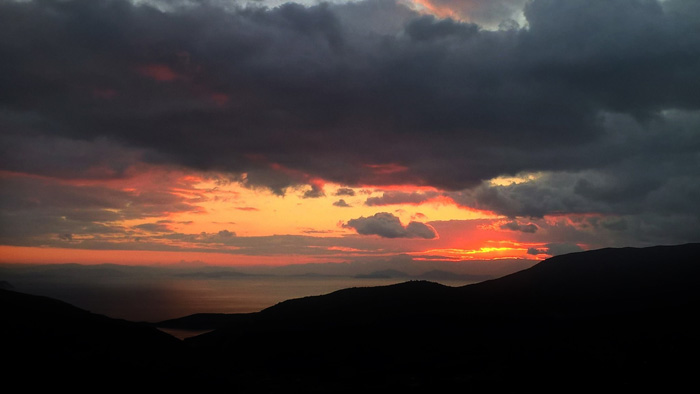 Friday 22nd - A big thank you to George Karantzis for sending in these photos of Ithaki during my absence. Below - Kioni Bayside.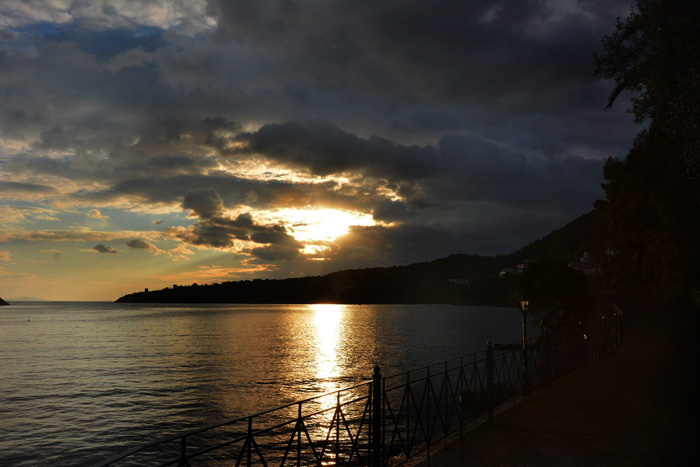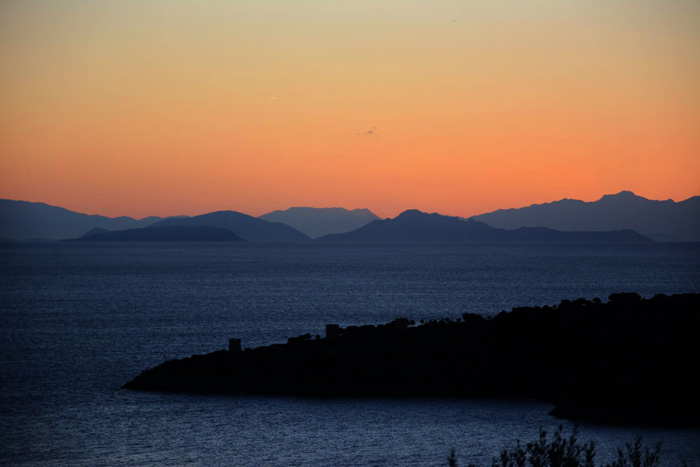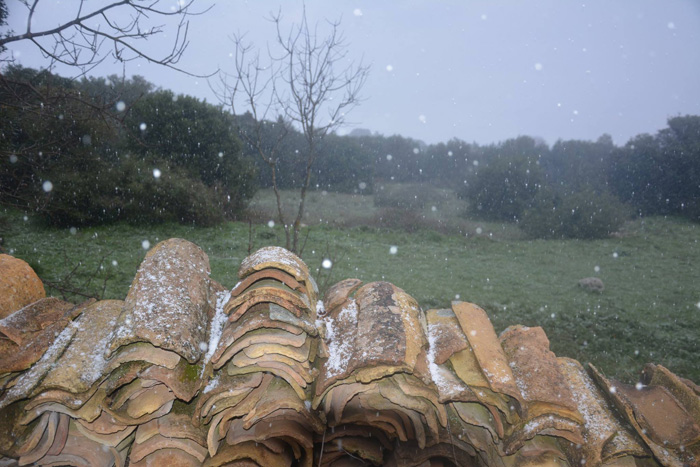 Above - Anopghi is seeing quite a bit of snow this chilly month of January.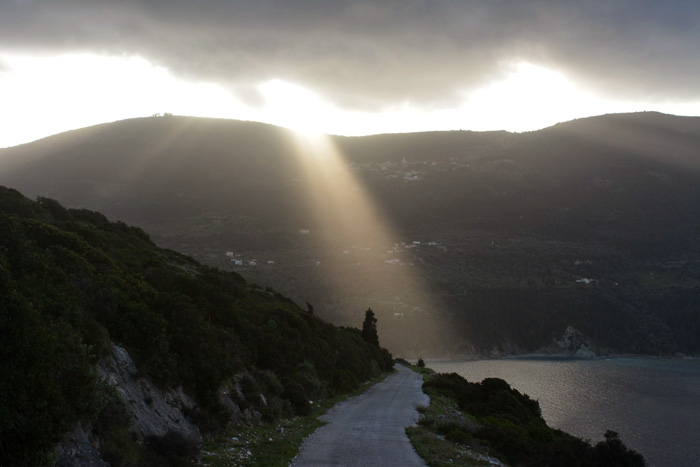 Above - The road to Marmaka from Afales. It looks like the gods are reaching out and still touching this ancient land.

---
January 2015
Winter in the Ionian
Friday 1st
Below photo of Kioni Bay by Julia Andrianatou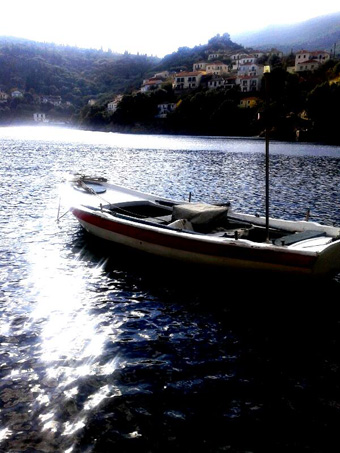 In January the fire bans are lifted, meaning everyone, everywhere has decided burning off would be good. With no wind, the smoke can build to a sometimes choking haze across the island. I hope this year with a new Council, in office, those burning tyres and other hazardous junk will be encouraged to desist.
Thursday 7th - This year's fire works in Kioni were not short of spectacular!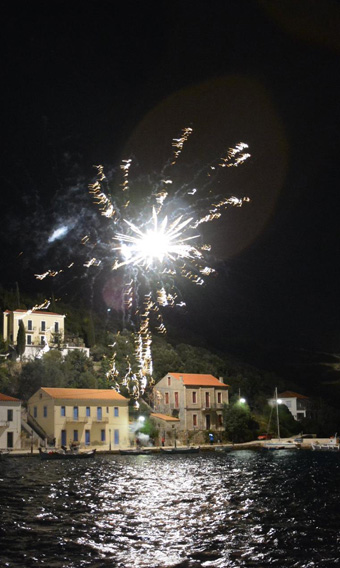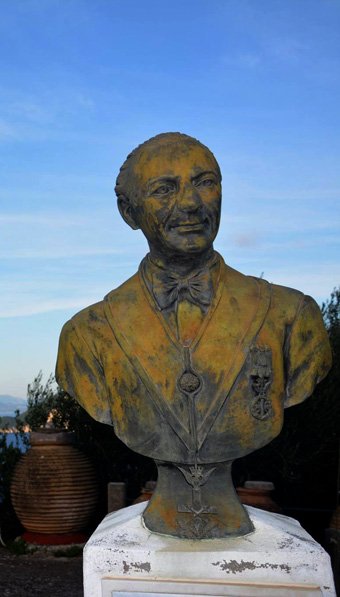 Above - Statue from Stathis Raftopoulos house in Kolieri. Poet and philanthropist.
Thanks to George Karantzis from Kioni for sending in these photographs to use in my absence from Ithaki.
Can't wait to get back!

Tuesday 19th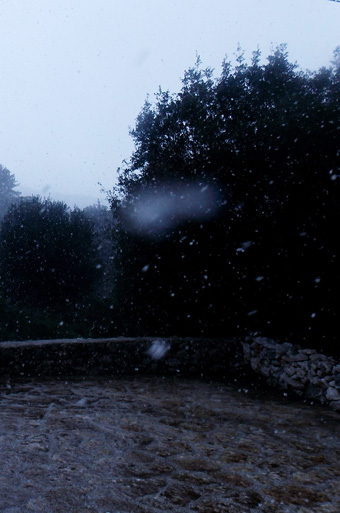 On Friday 22nd of January, The Creperie in Vathy will have a tribute evening to the music and life of David Bowie. Starts at 21.00 hr. Will be a great night in honour of this legend. Even Ithacans loved David Bowie.
Friday 22nd - It seemed like winter was never going to come to Ithaca with warm sunny days through to December, but now the cold has finally hit and there's no doubt about it. It's winter on Ithaca.