What's New On Ithaca Greece
July on Ithaca
Summer on Ithaca Greece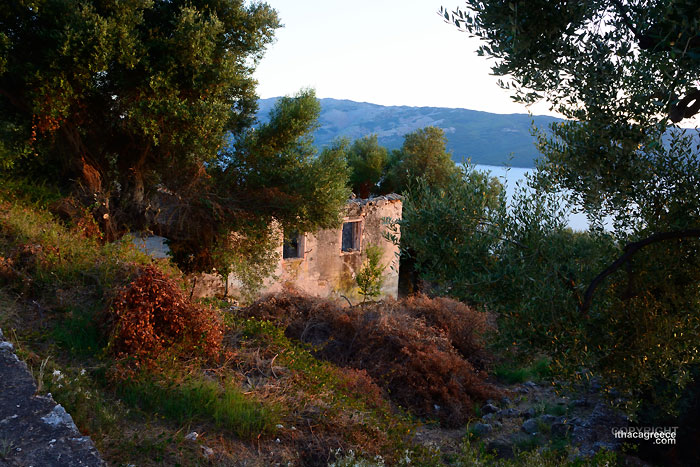 July 2016
Friday 1st - Weather's quite mild, albeit a little overcast late in the afternoon.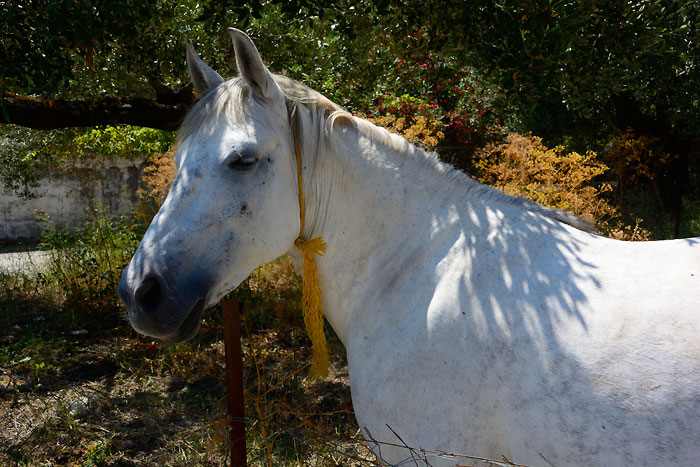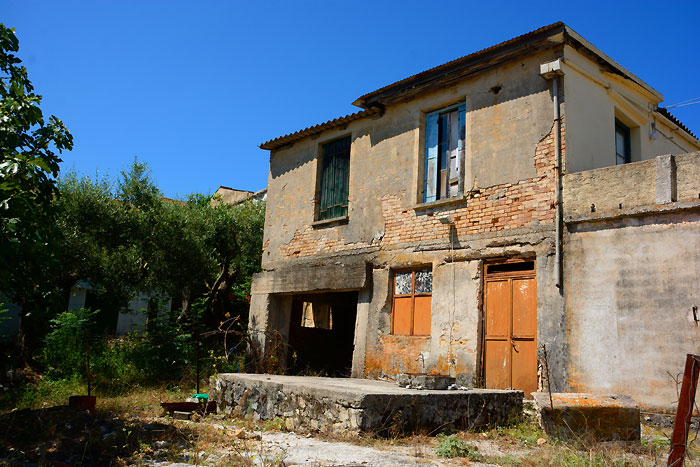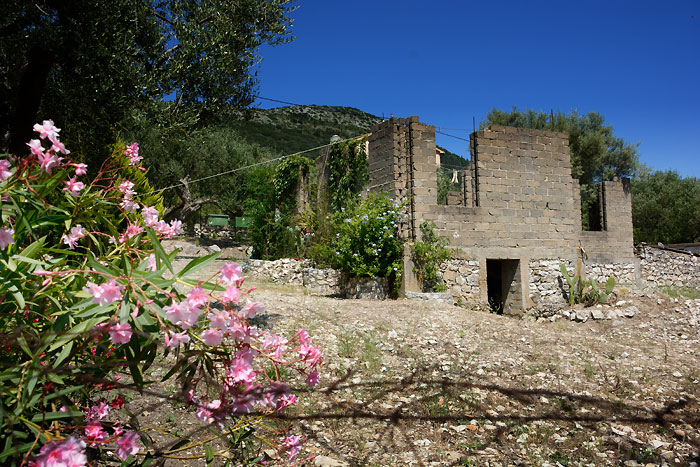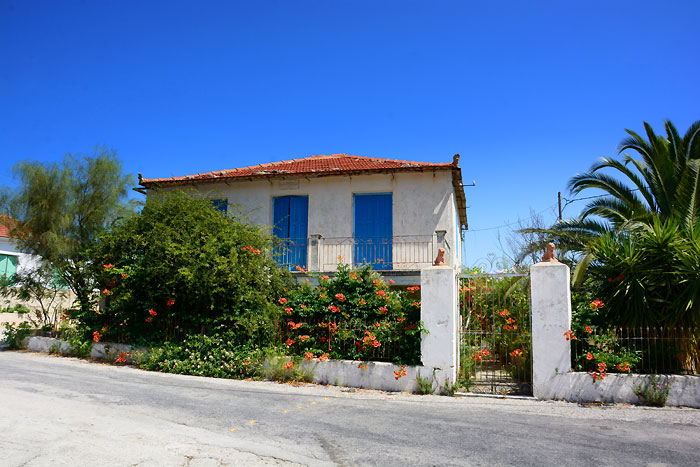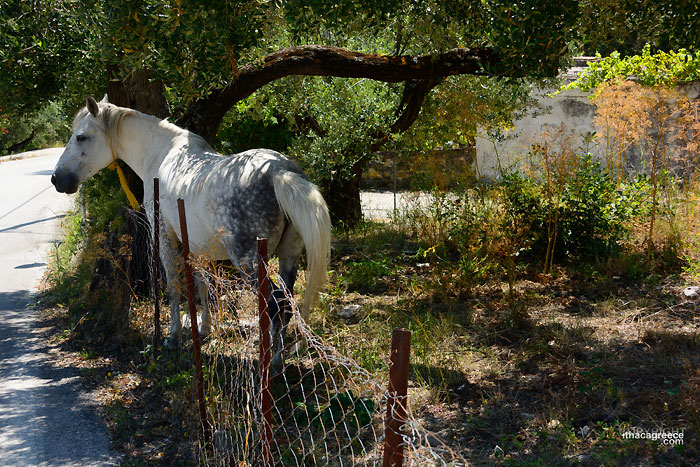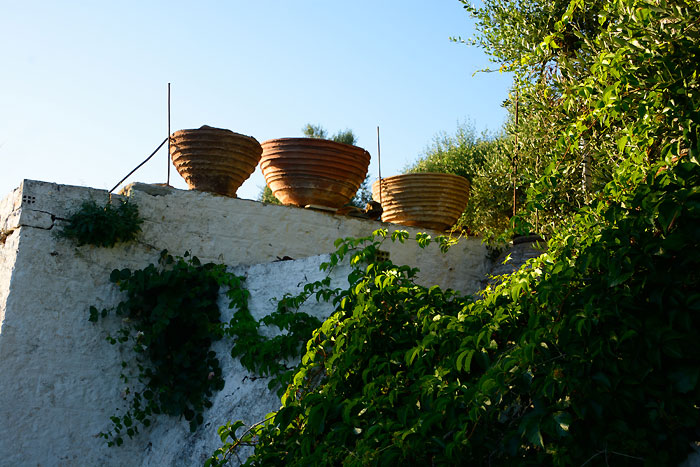 Below - Dona Lefki, the new Modern Greek Cuisine Restaurant and Cafe in Lefki. God knows how long visitors and locals have have waited to have such a wonderful addition to the village, a place to eat, drink and enjoy that amazing Lefki afternoon light and of course sunset. Lulie Paxinos, owner of Dona, has a long history with the food industry in that her parents were the owners of Yianni's Taverna in Stavros, which closed it's doors a couple of years ago. You can find Dona Lefki under Yianni & Dorothea's House (Holiday apartments).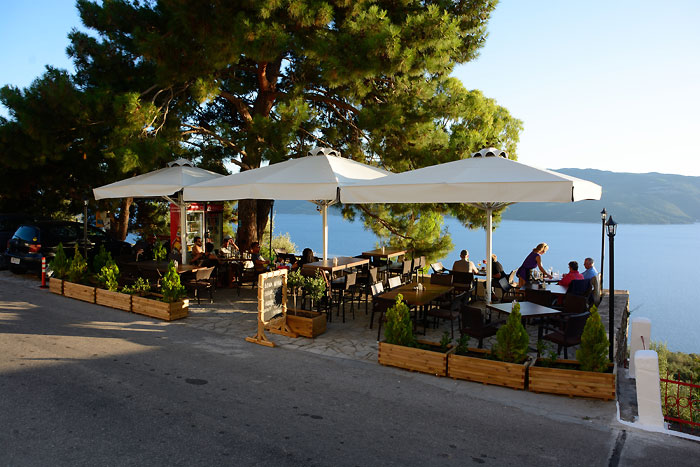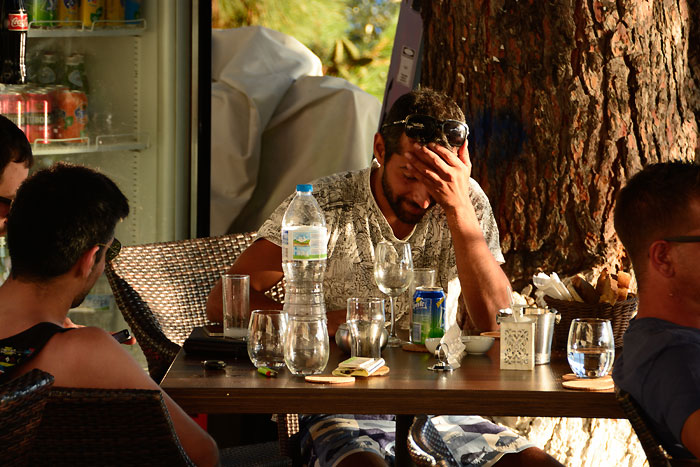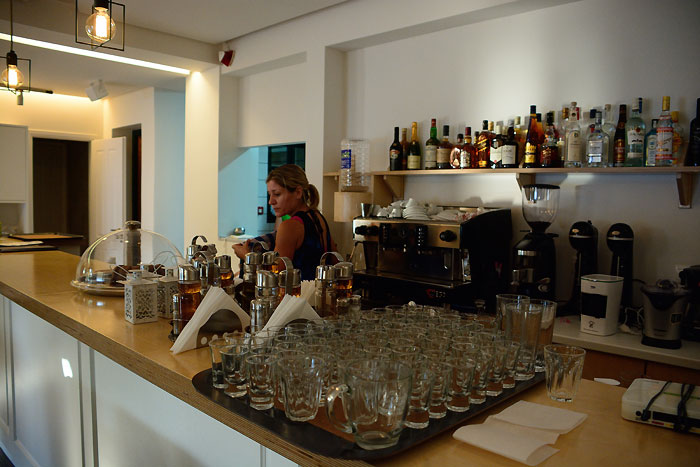 Above - Lulie Paxinos has made a modern and pleasing space to enjoy a meal or a refreshment.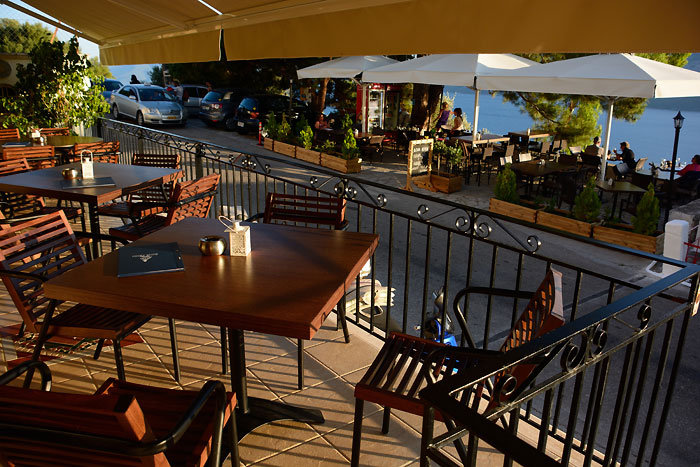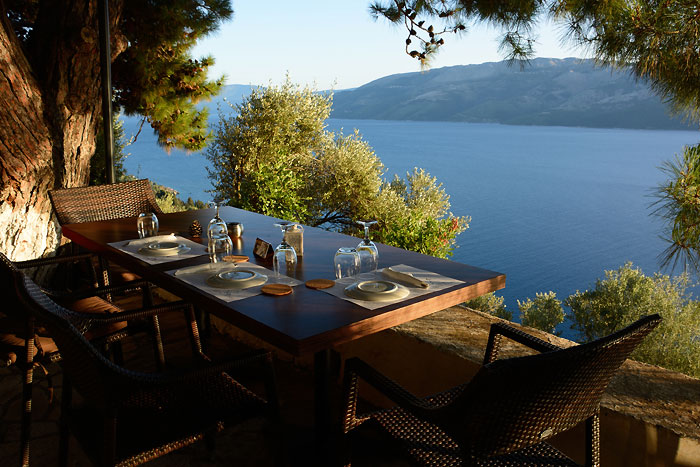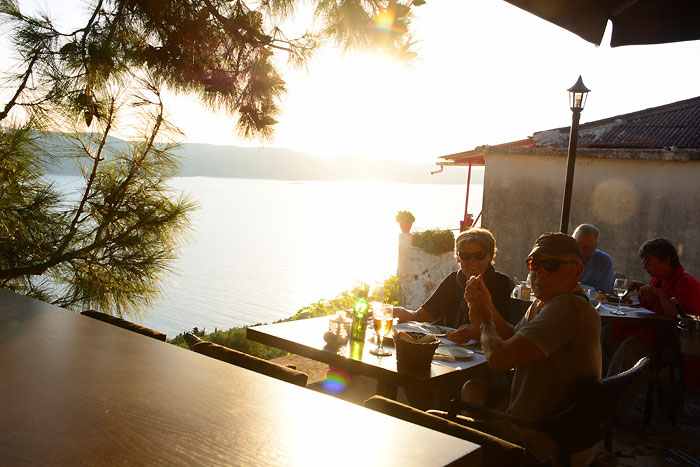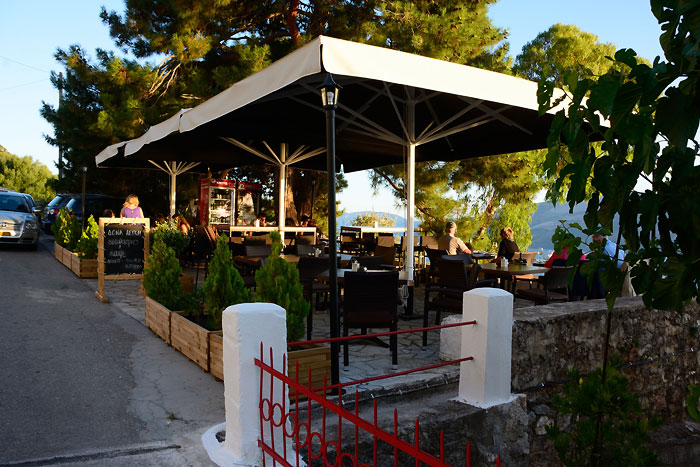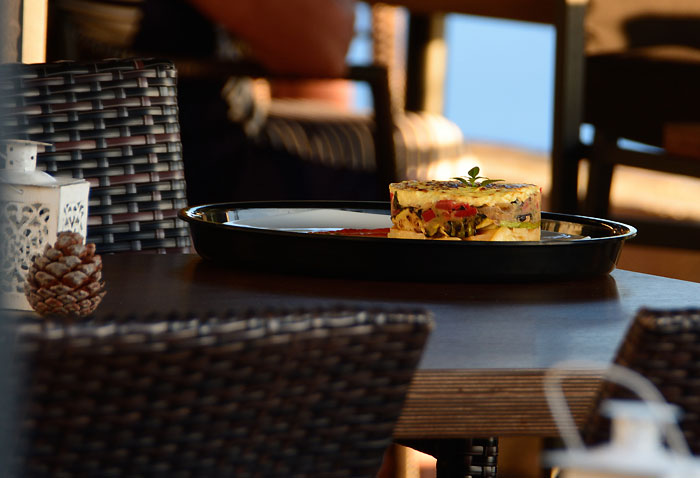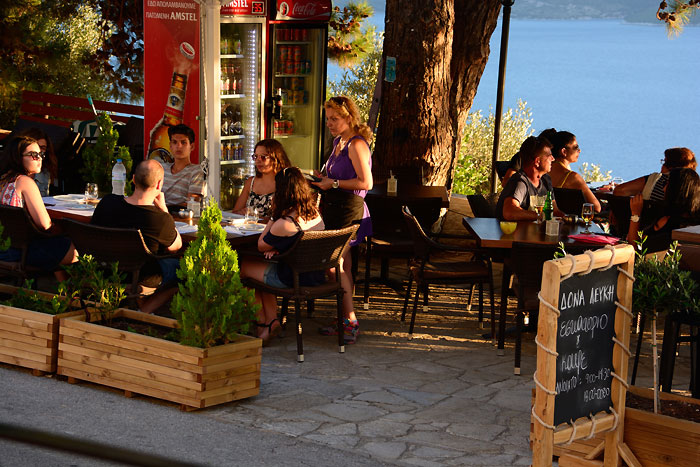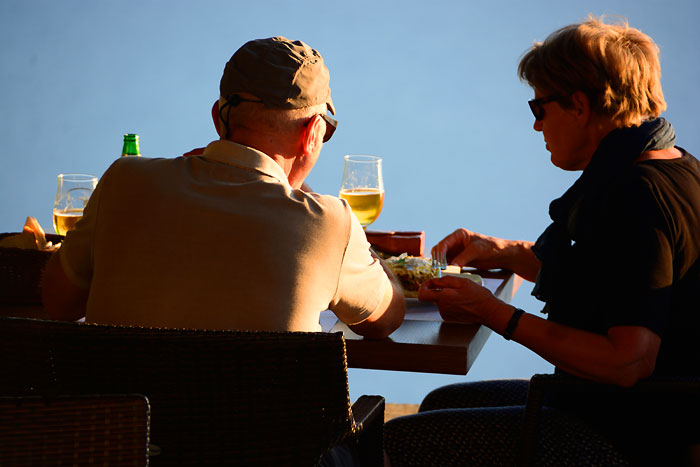 Dinner at sunset at Dona Lefki.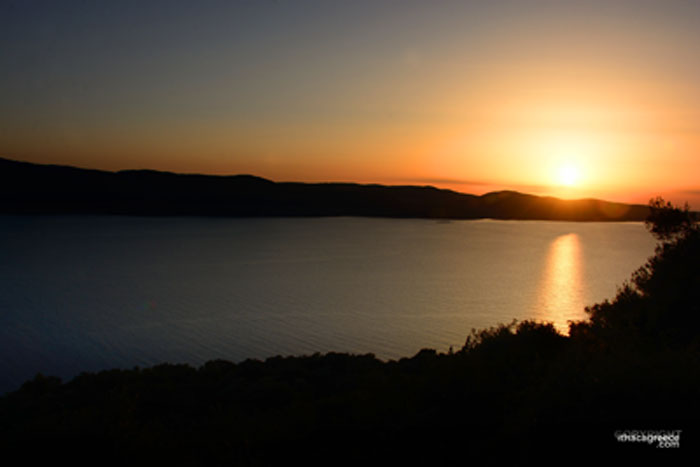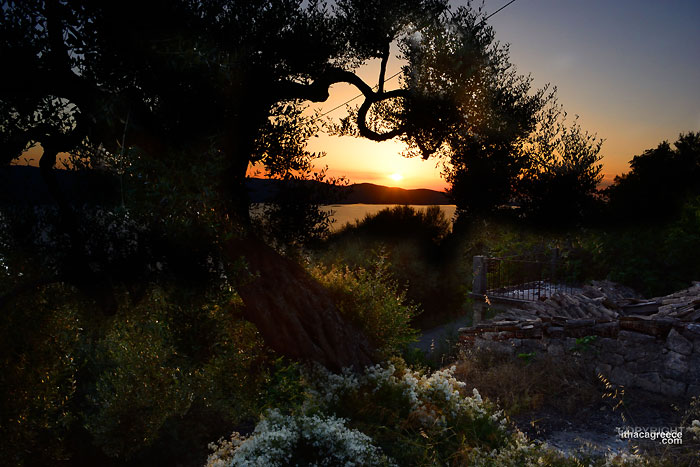 Monday 4th - Below - Rementzo Restaurant in Frikes has a new face behind the Grill. Ronnie has taken over from Rien who was this restaurants grill man for many many years.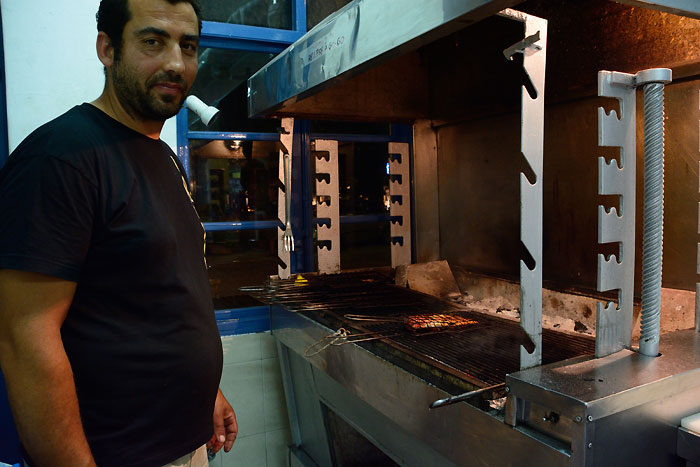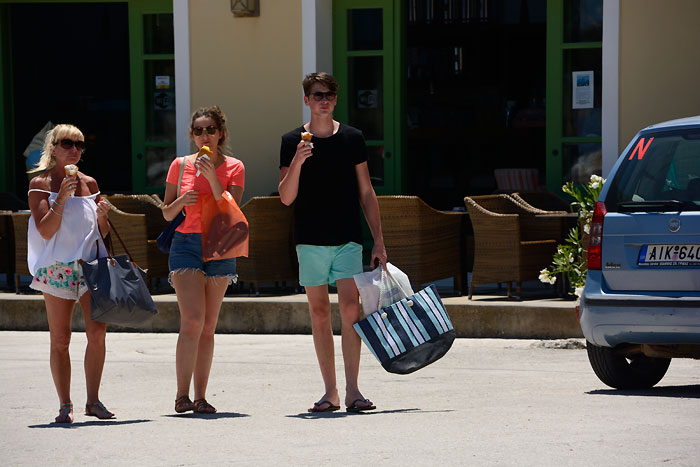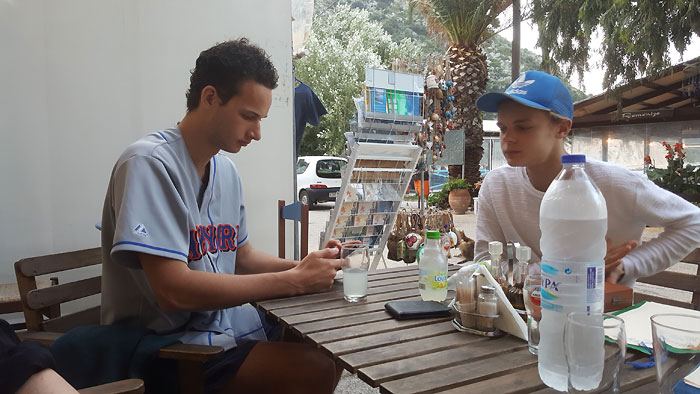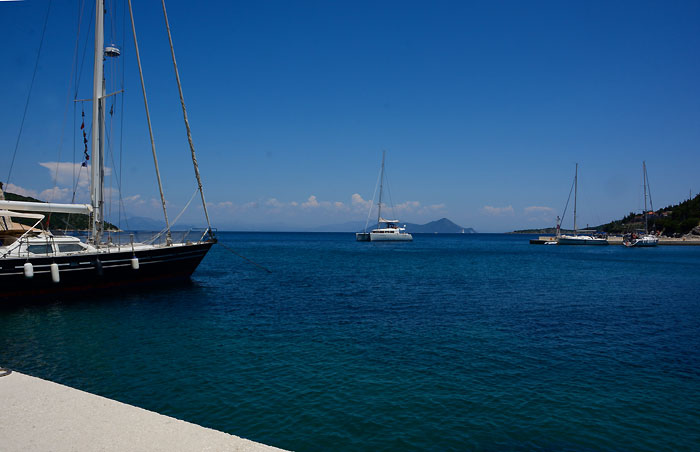 Above - Frikes Bay. Just look at that colour. Don't be jealous, buy a ticket to get here ;) Below - Afales Bay at sunset. Again, don't be jealous. Come to Ithaki.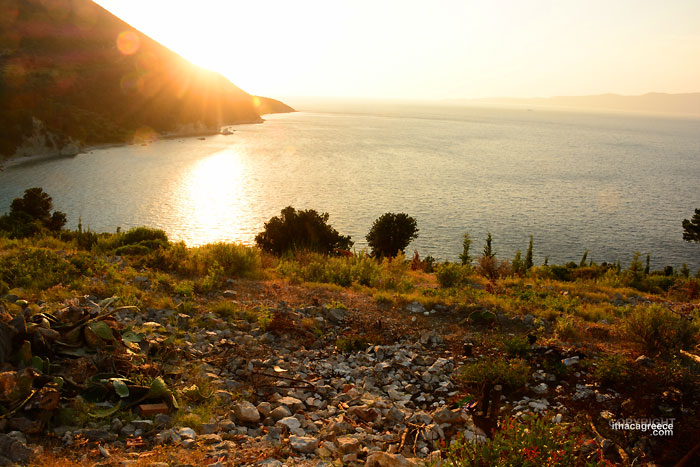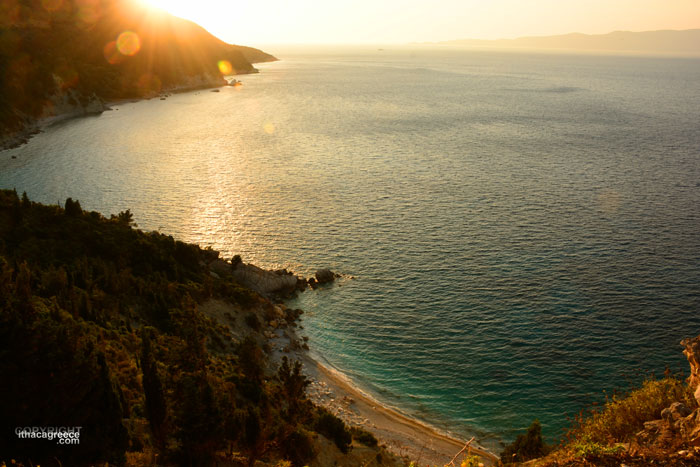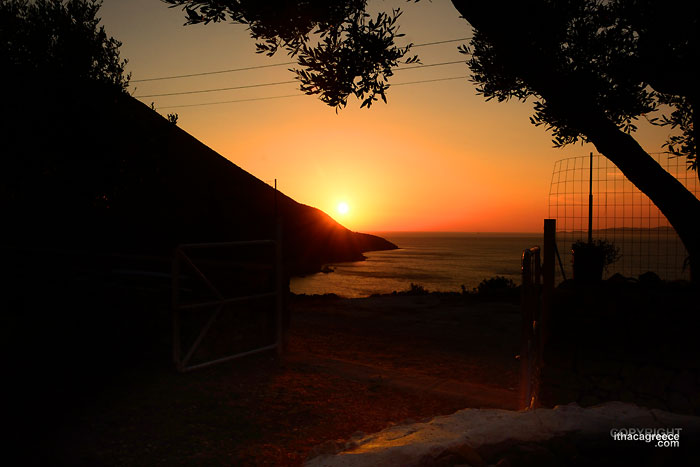 Below - Yesterday was the Tilemachios fun run and fund raiser. It went from Stavros via Platrithia, Frikes and back up to Stavros. I've got to say that the kids were the champions of this year's run. Such vigor and enthusiasm! For more pics CLICK HERE or on photograph below.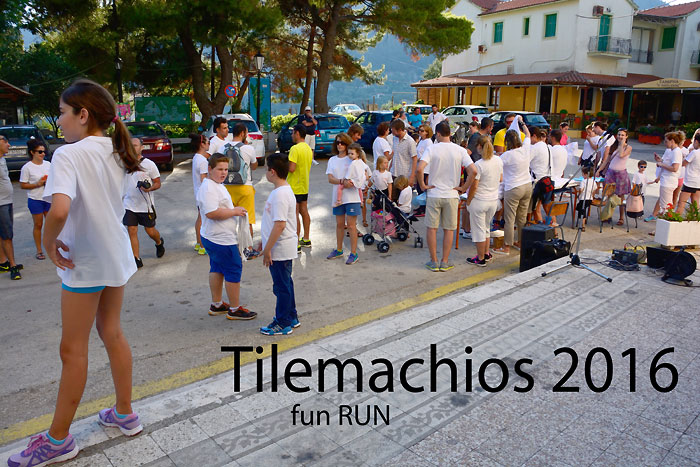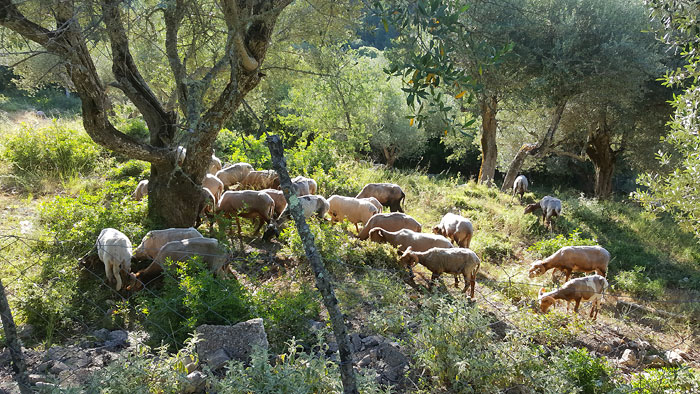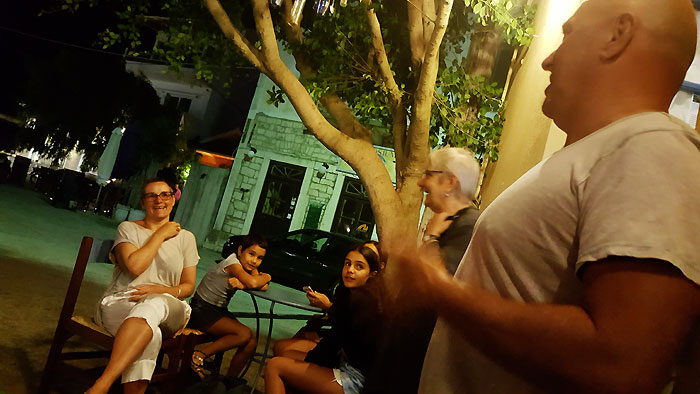 Saturday 9th - It's definitely hotting up on ithaca. Many more people walking around, even during the formerly quiet periods. The temperature too, is rising steadily as we edge toward August.
Below - Vathy Bay.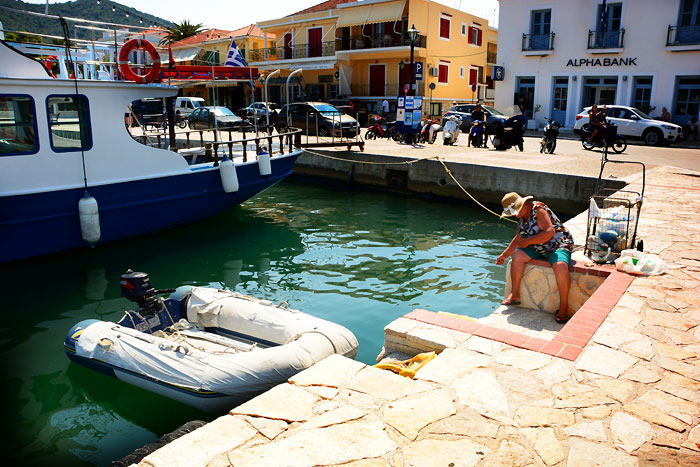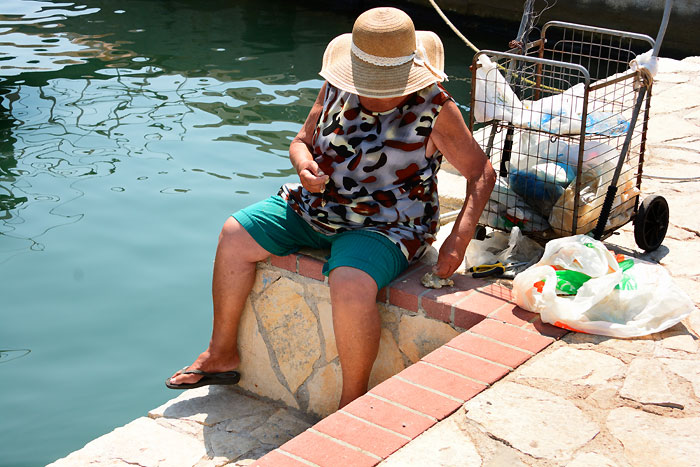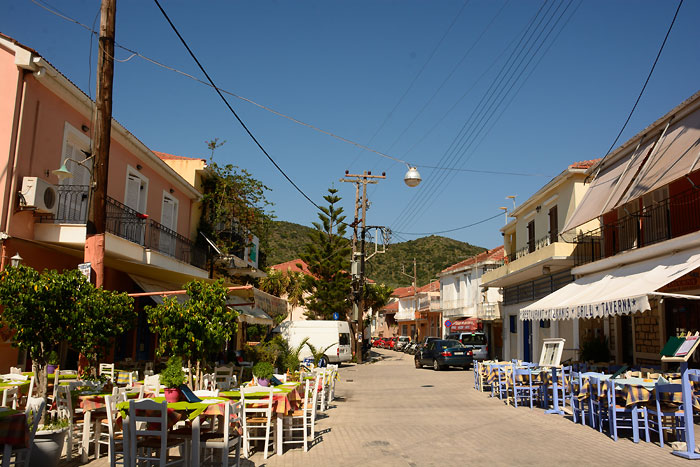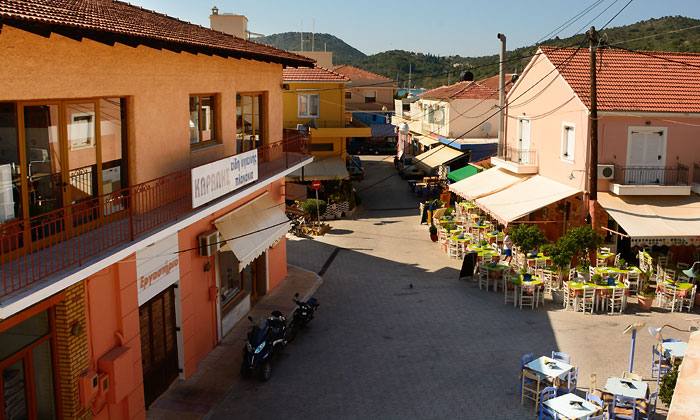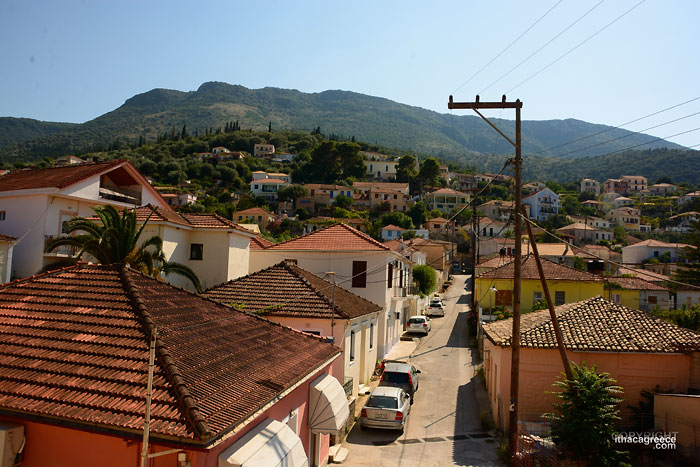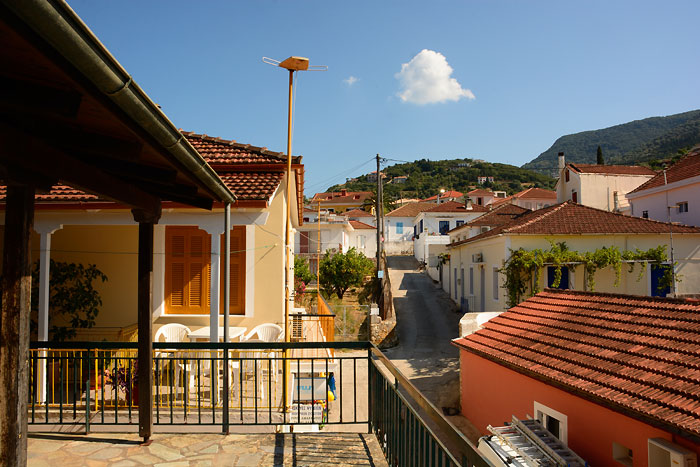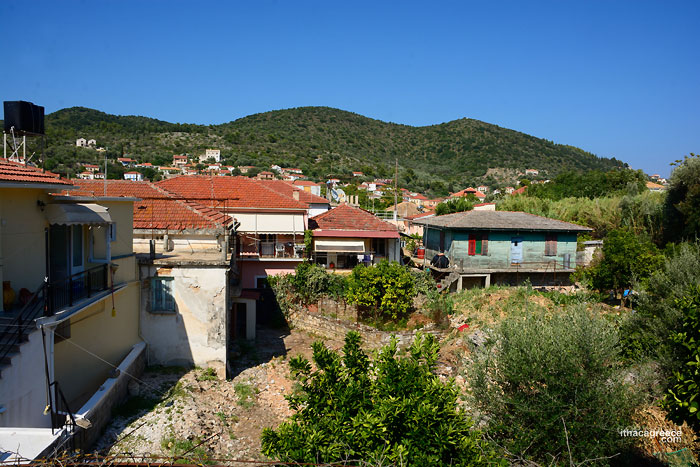 Below - Frikes Bay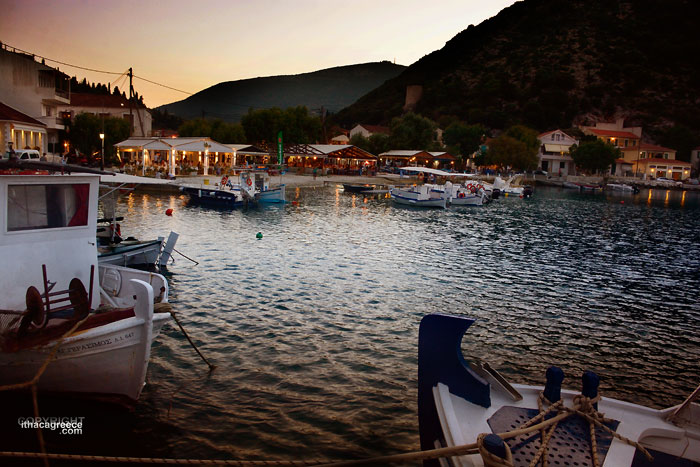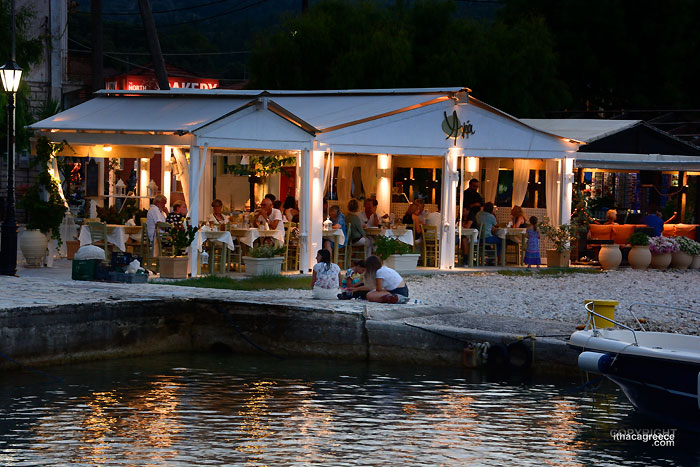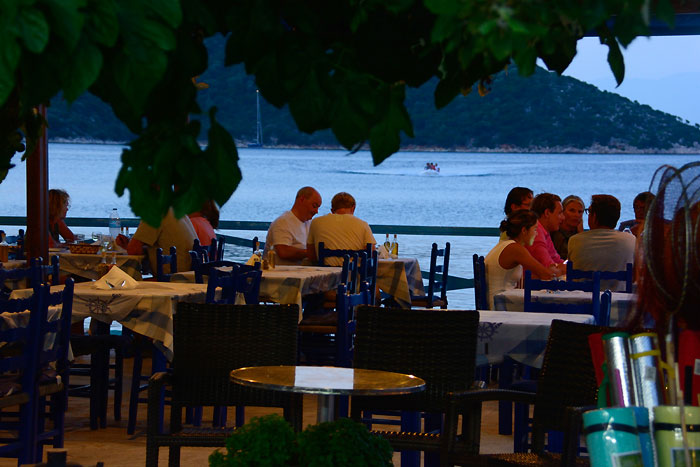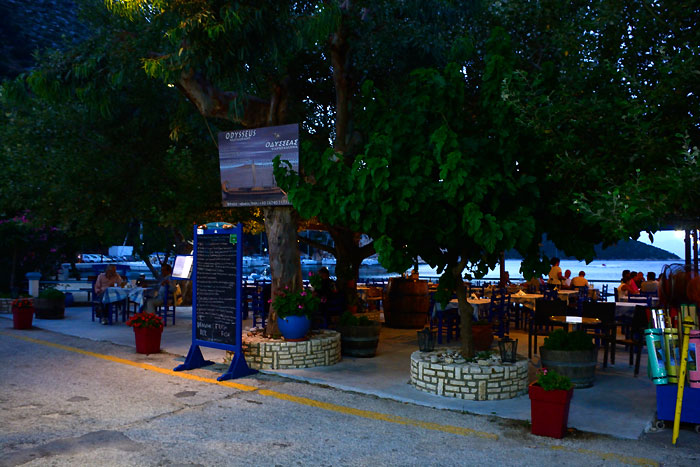 Below - Kioni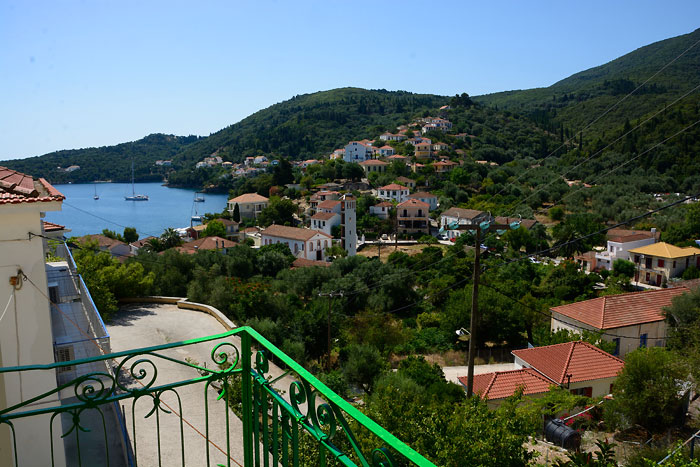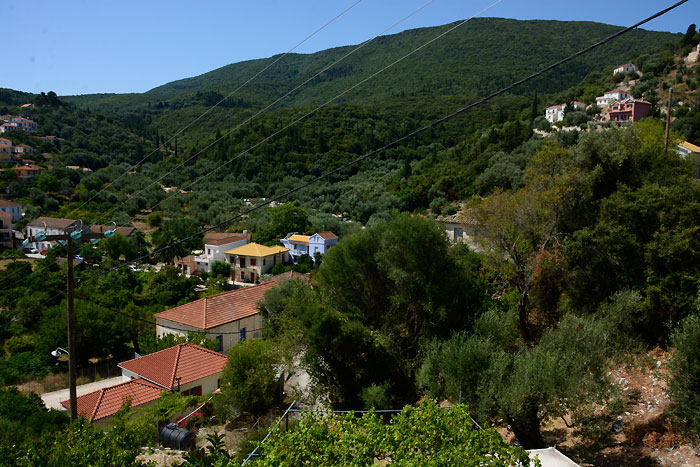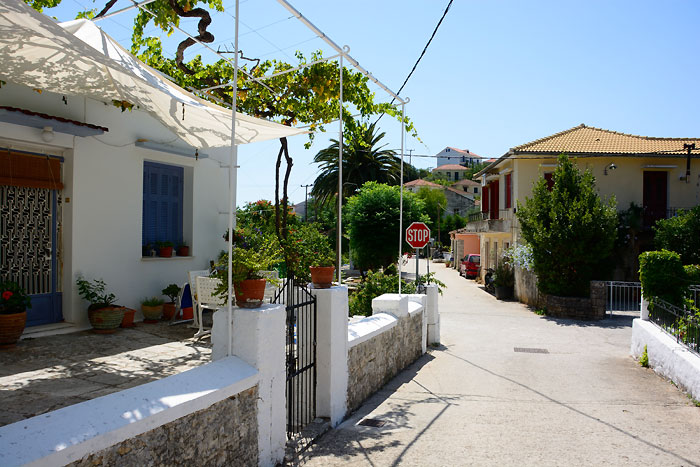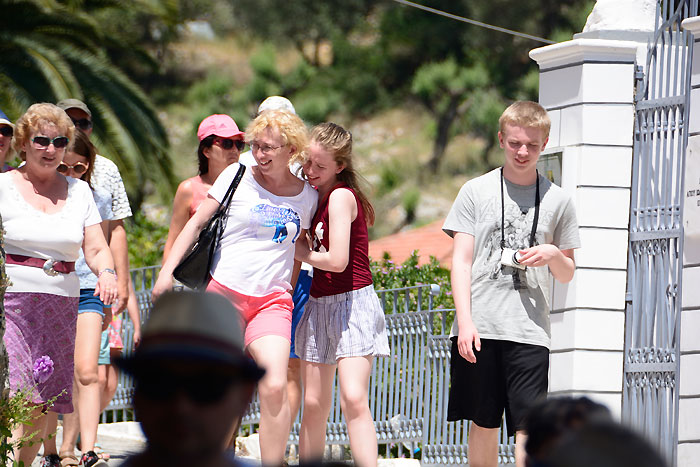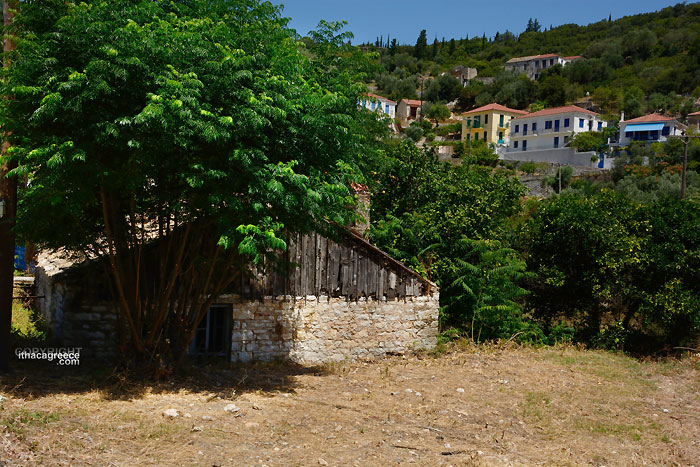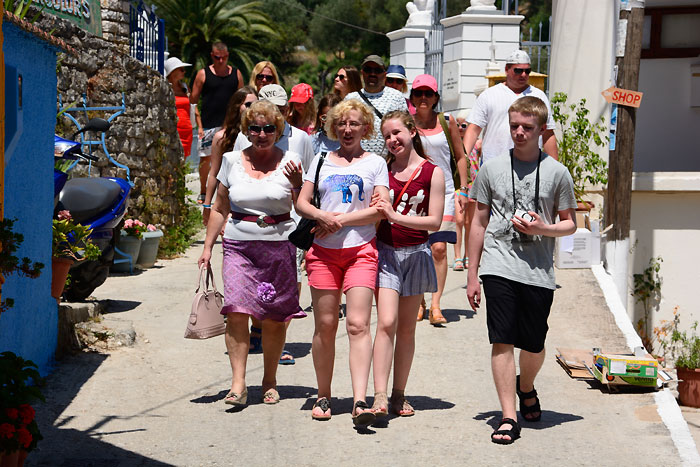 Sunday 10th - Last night's Eleftheria Arvanitakis concert was cancelled due to the singer suffering a sore throat. The concert has been rescheduled for tonight. 9.30pm at the Garden Theatre at the Vathy High School.
Monday 11th - So many more people on the island now. The ferry is pretty much full each time it docks.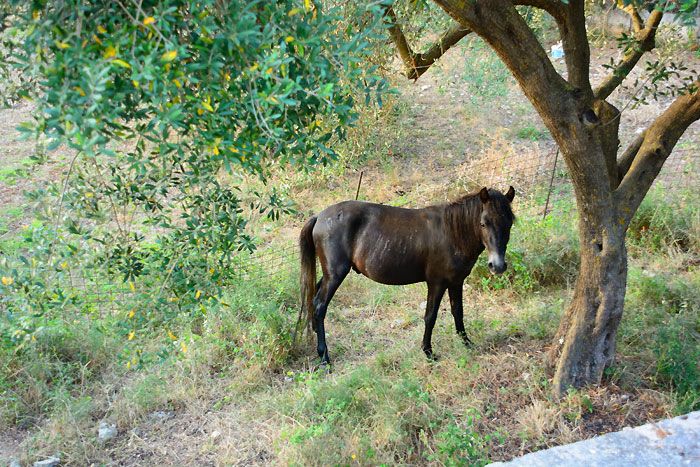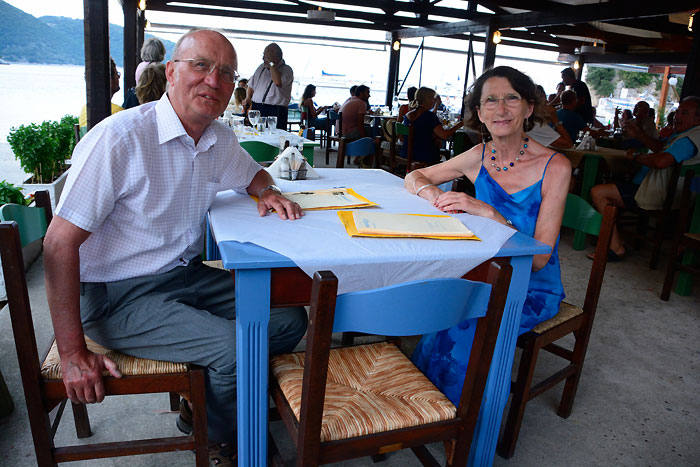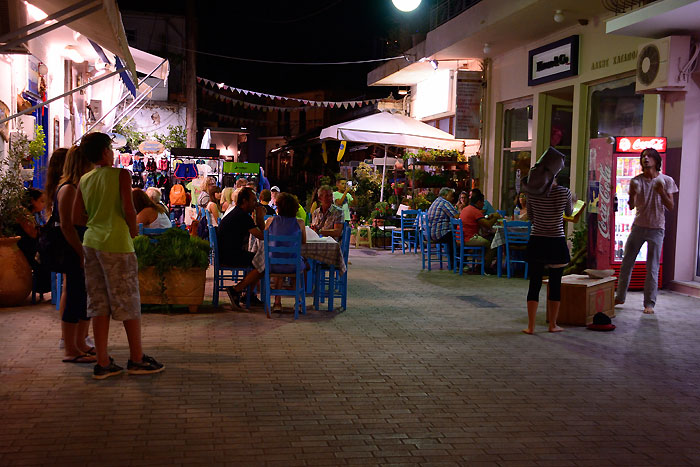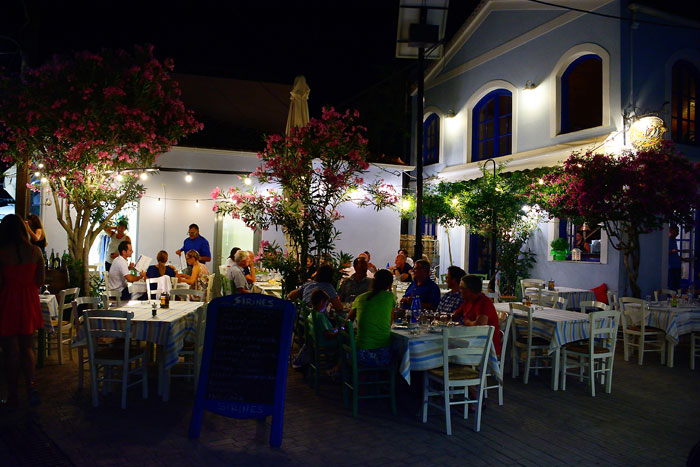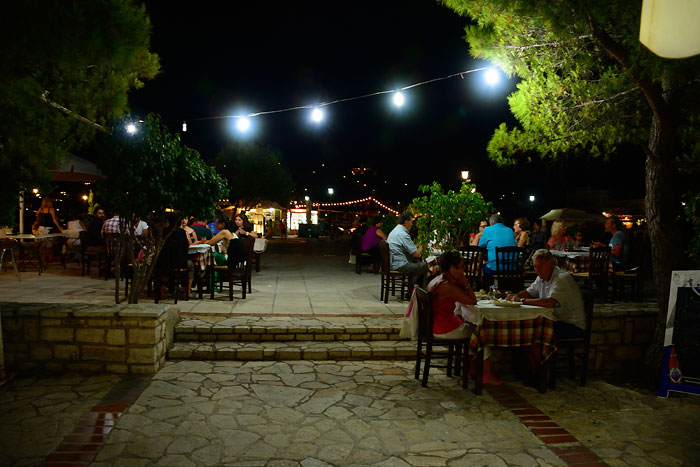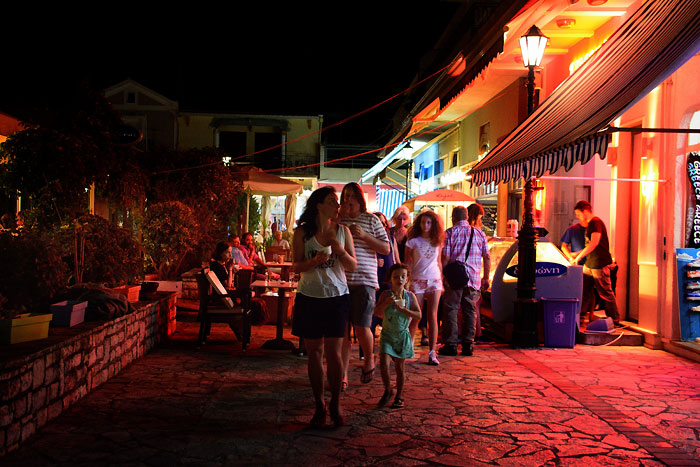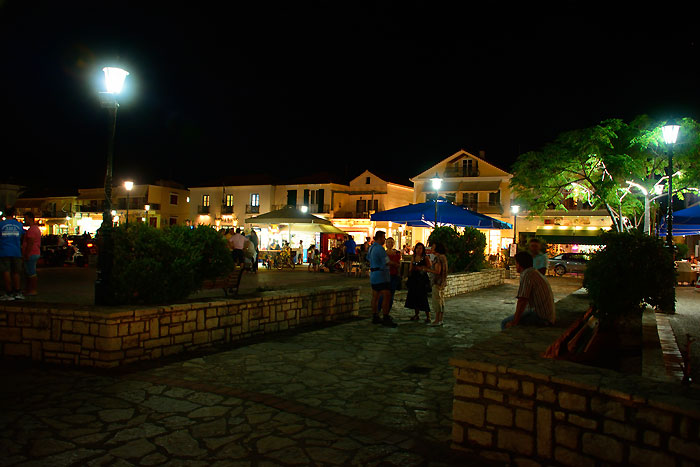 ---
July 2016
Fully into the Summer Season
Friday 1st
Beautiful summer weather, despite a couple of stormy hiccups, now it's all smooth sailing I predict.
Below - Stavros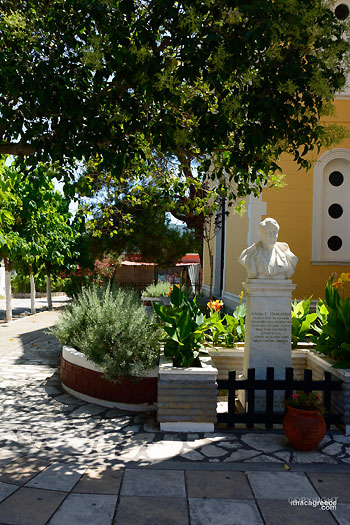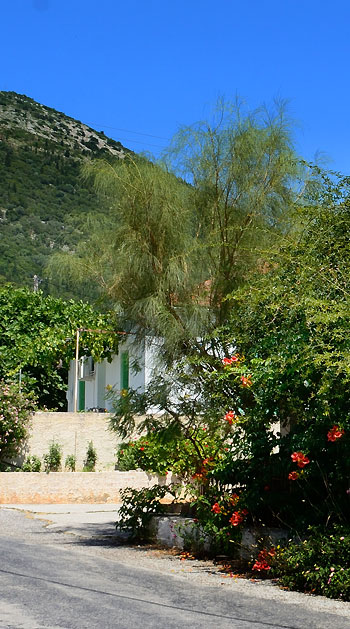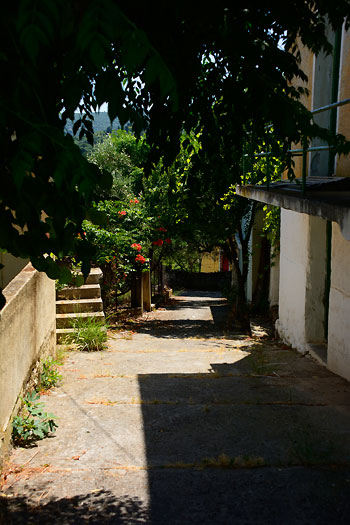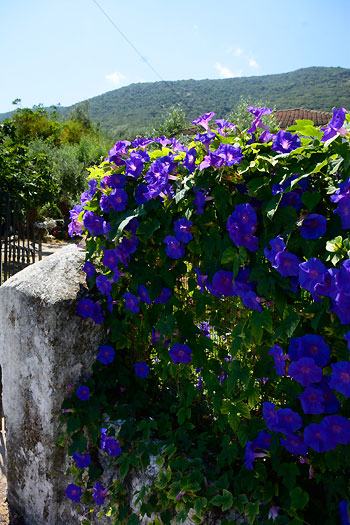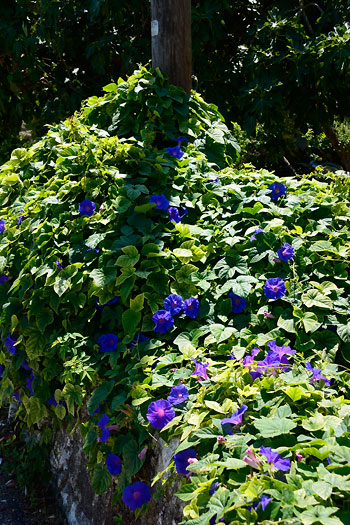 Below - Lefki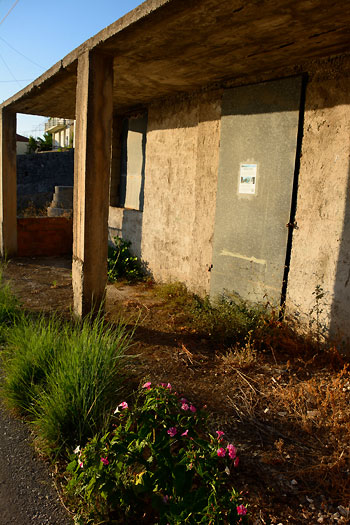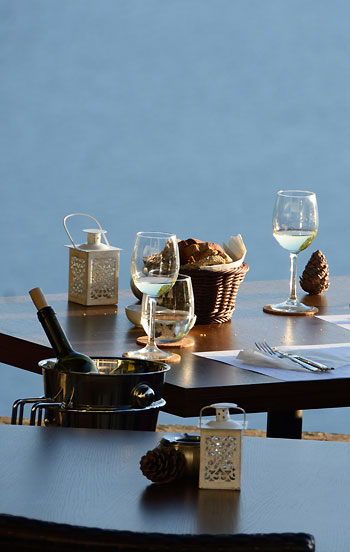 Below - Over this past week, Dona Lefki, the new restaurant in the village of Lefki opened it's doors for the first time. It's touted as Modern Greek Kitchen and Cafe. Of course the decor is superb, the setting is stunning and from what I've heard from diners, the food is superb.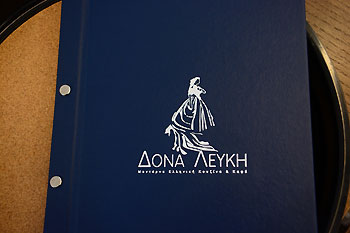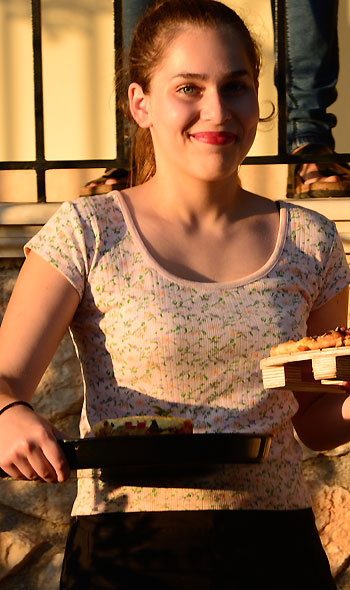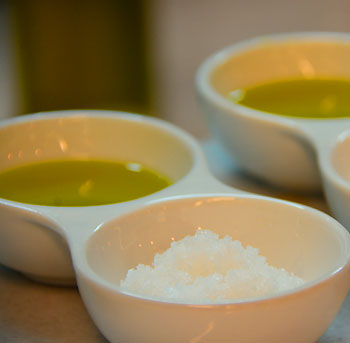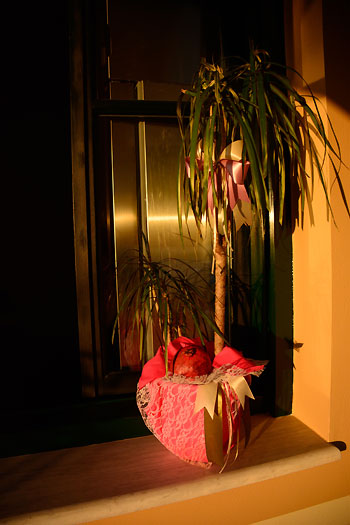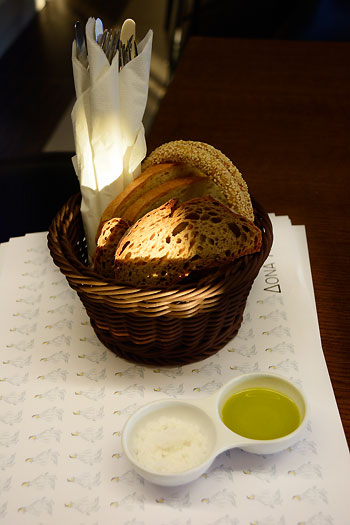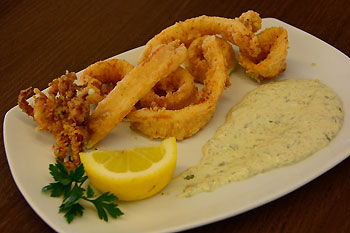 Keep an eye on the Events Calendar for things going on.
Monday 4th - Another fine Ithaki day.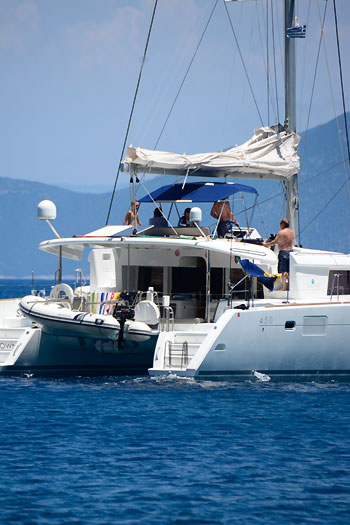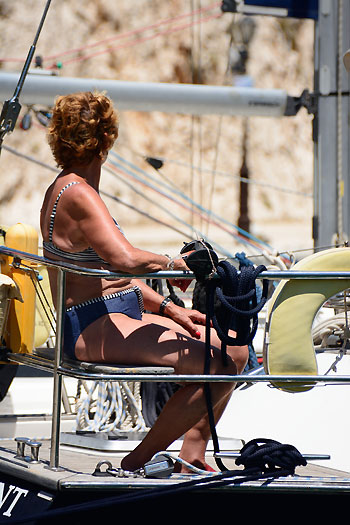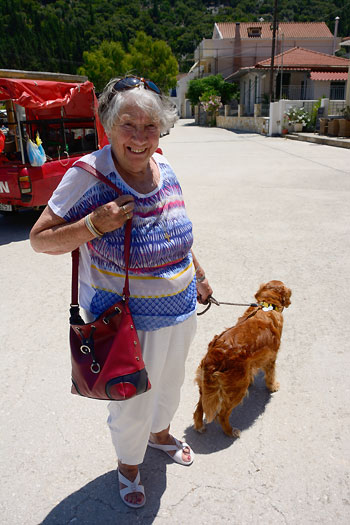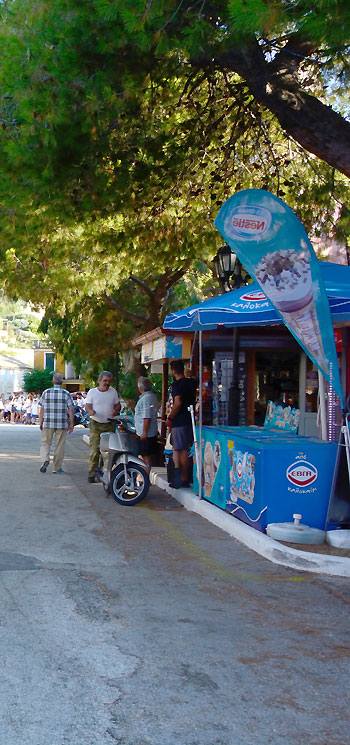 Above - Stavros Kiosk. Thank goodness for the kiosk in Stavros. It's given this northern village a real shot of life when so many establishments have closed their doors, it's good to know the locals can still be lured into the streets with this kiosk at the center.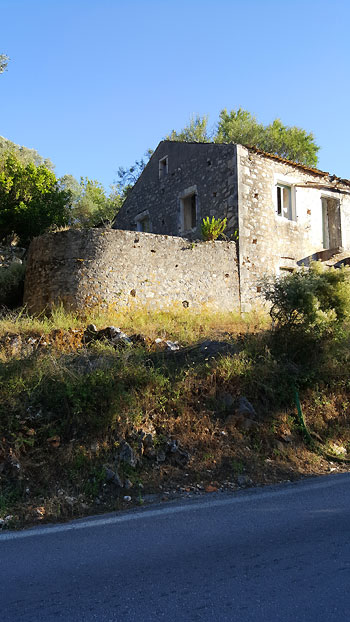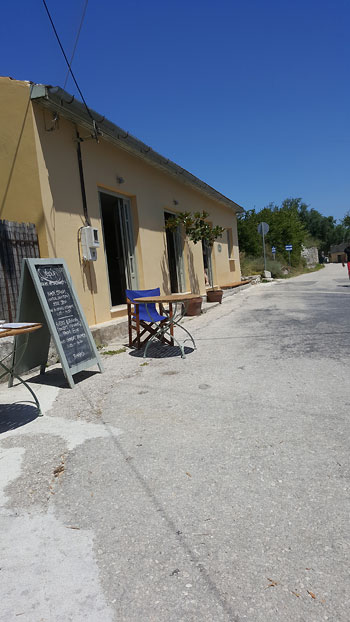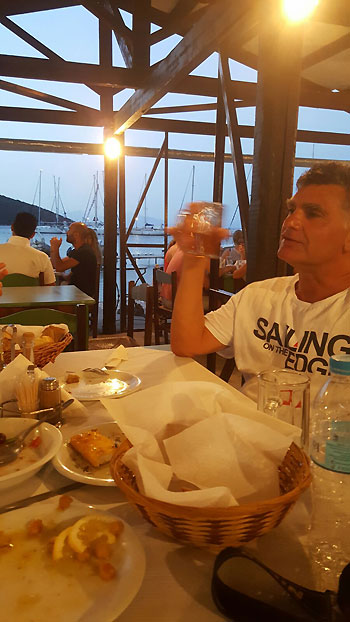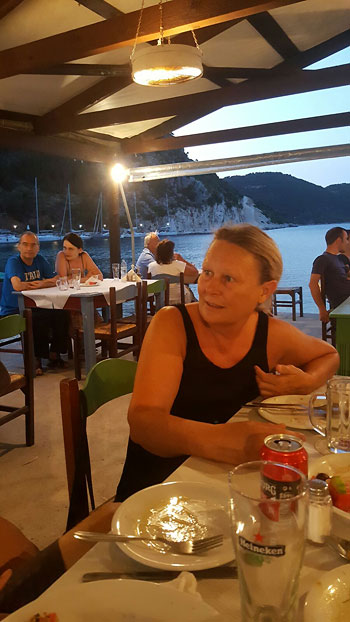 Saturday 9th - Tonight Eleftheria Arvanitaki is in concert tonight at the Garden Theater at the Vathy High School. Doors open at 9pm. This will be pretty big, so I suggest you'll be early to get a seat.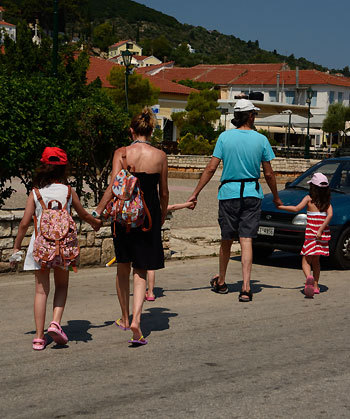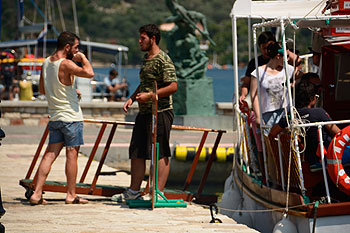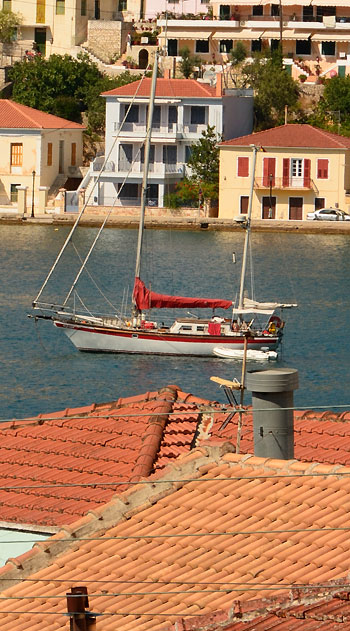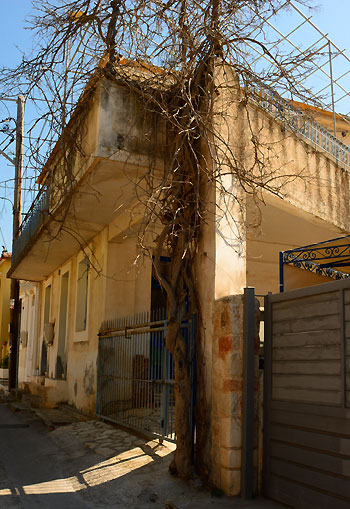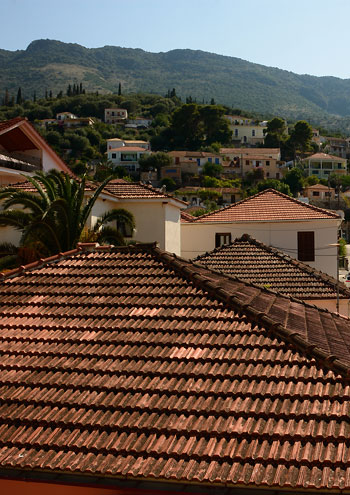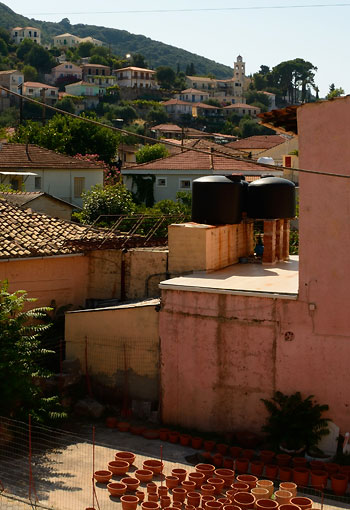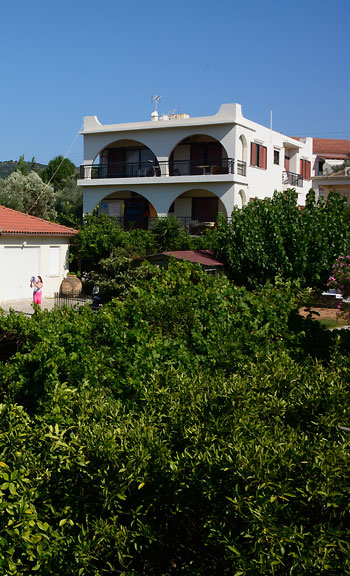 Above - Vathy. Ithaca's capital is more than the bayside, there are interesting little streets to discover and explore.
Below - Kioni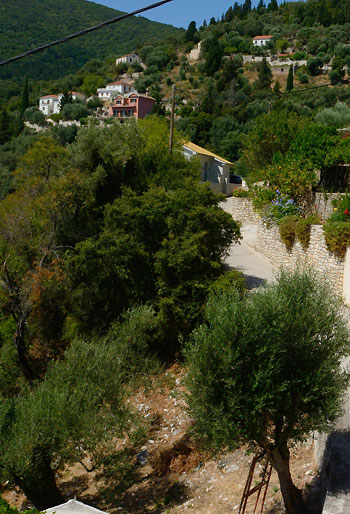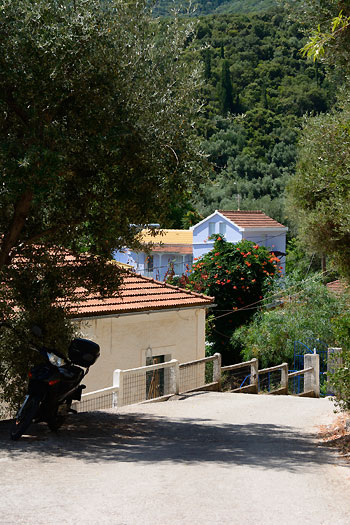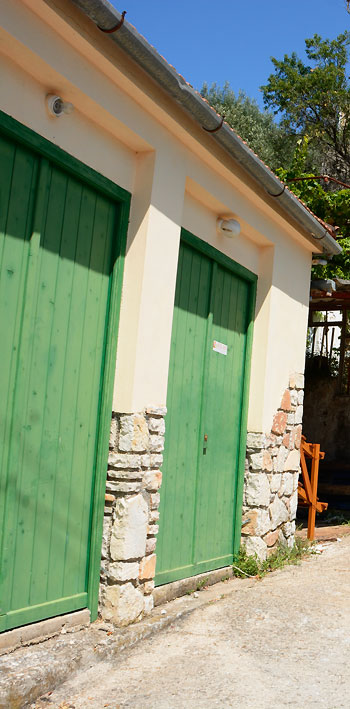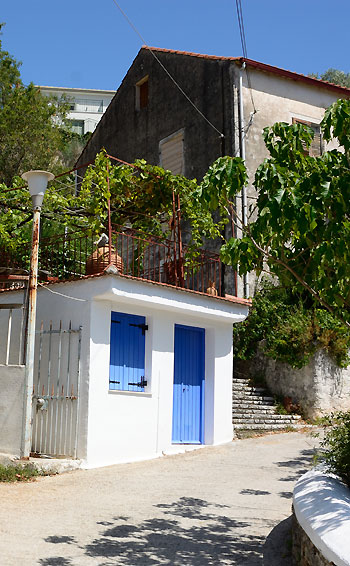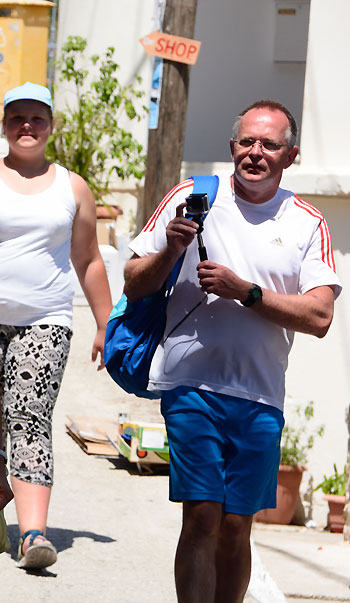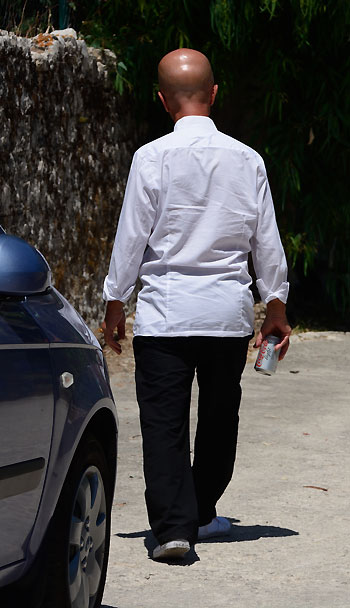 Monday 11th - No photographs at the Eleftheria Arnvanitakis gig last night. FORBIDDEN, although if you wanted to click away on your mobile, you could do that. Would have been nice to have had forwarning. First night gig cancelled, 2nd night no photographs. I could have contacted someone from their management to show that my photos weren't going to be hacks and could therefore have taken some to show you all, but no such clue.
Anyway, on with Summer on Ithaca.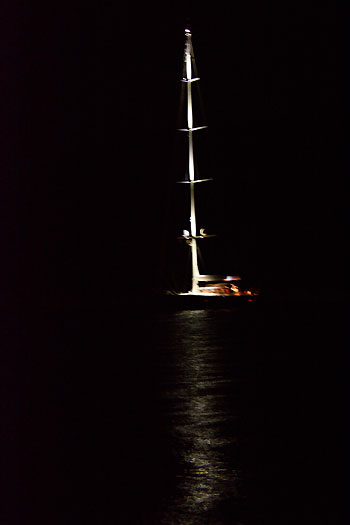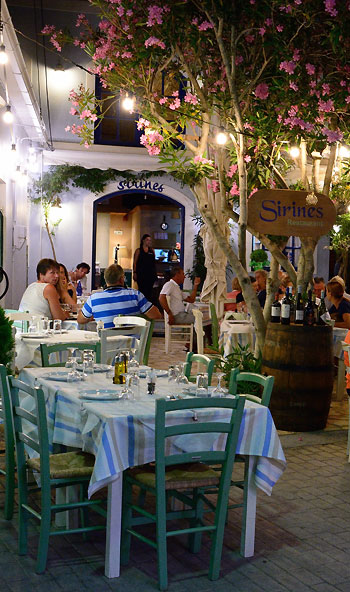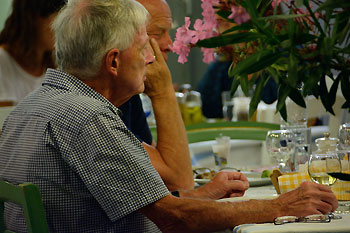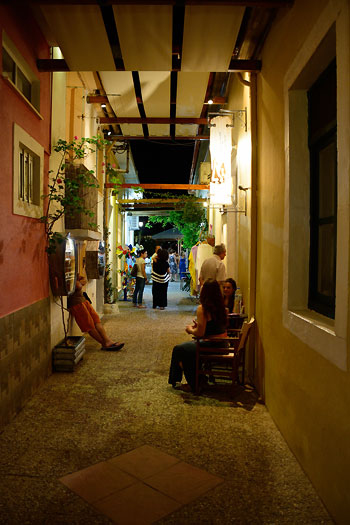 Nightime in Ithaki's capital of Vathy is pretty wonderful. Colourful, warm sultry nights with lights reflecting on the bay, the village square full of children and others enjoying the summer nights. Quite perfect!