What's New On Ithaca Greece
June on Ithaca
Summer on Ithaca Greece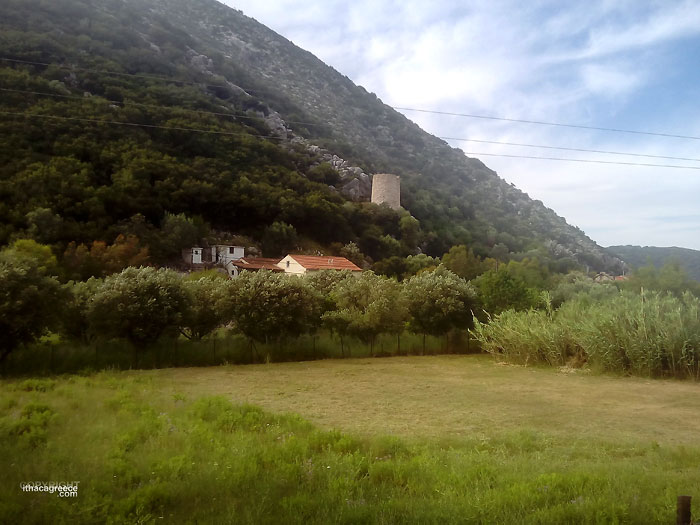 June 2016
Wednesday 1st - Weather's quite mild, albeit a little overcast late in the afternoon.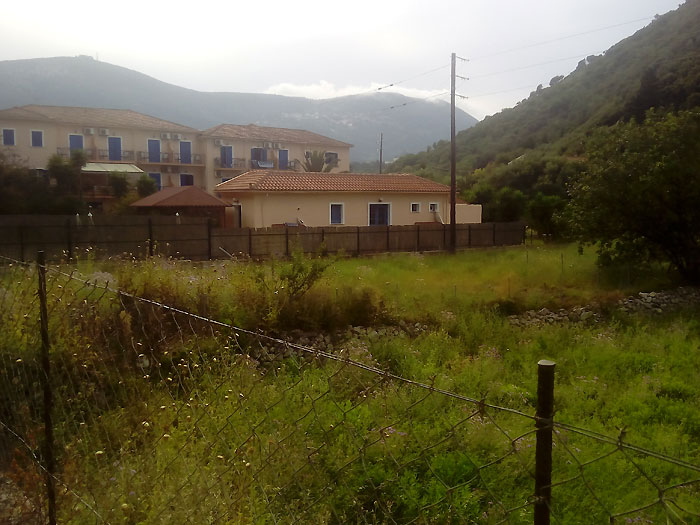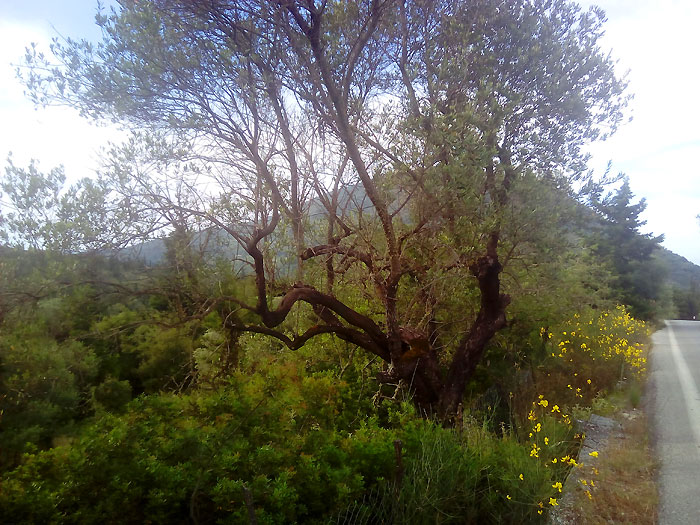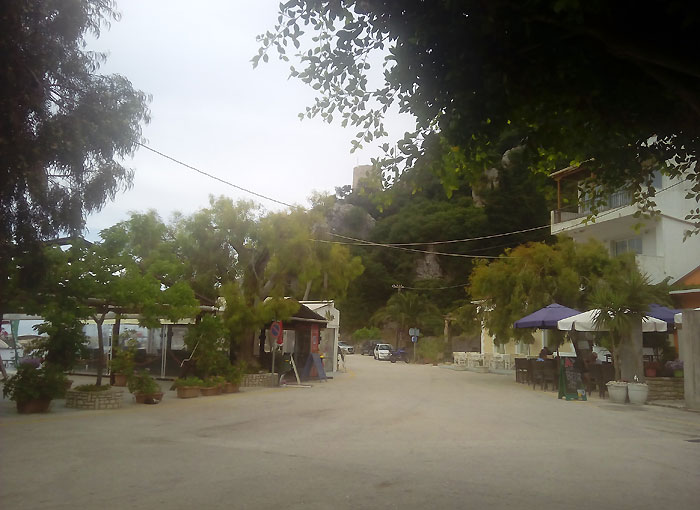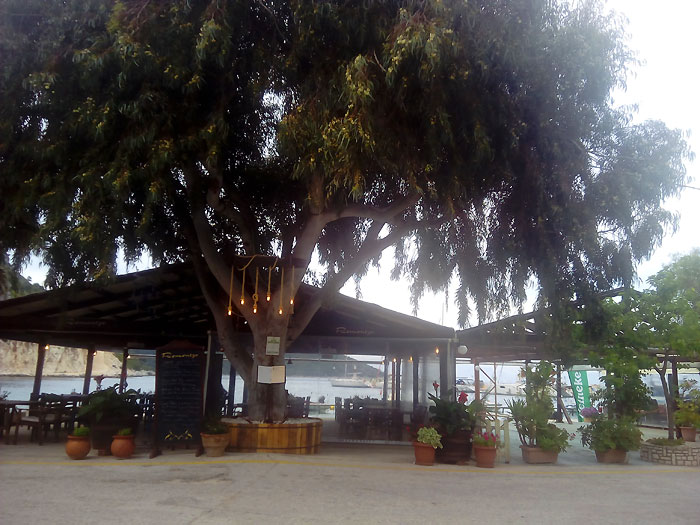 The weekends and early week can be a bit quiet on the island. Most of the visitor traffic at this time of the year comes from Flotillas coming into the harbours. Busiest days are Wednesday and Thursday. As we go through June, there'll be more tourists on ground coming in.
Friday 3rd - It's definitely hotting up on the island. Not only are there feet on the ground and new faces in the streets, but the temps are also rising daily. Below - Frikes Bay.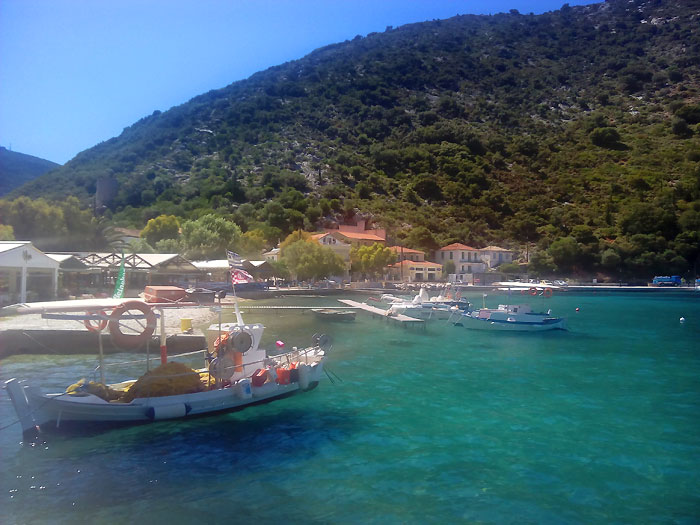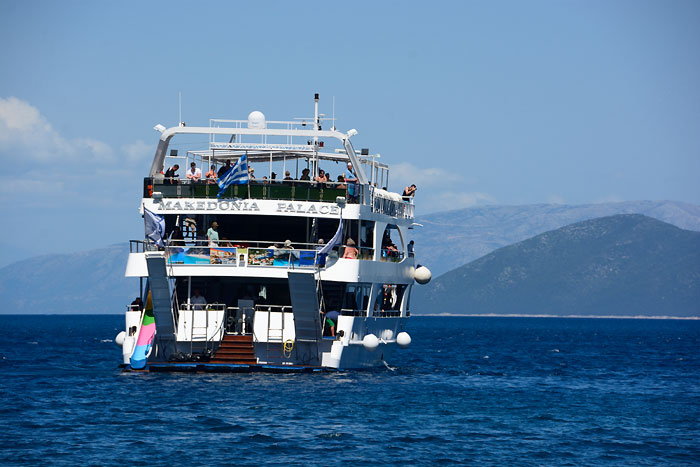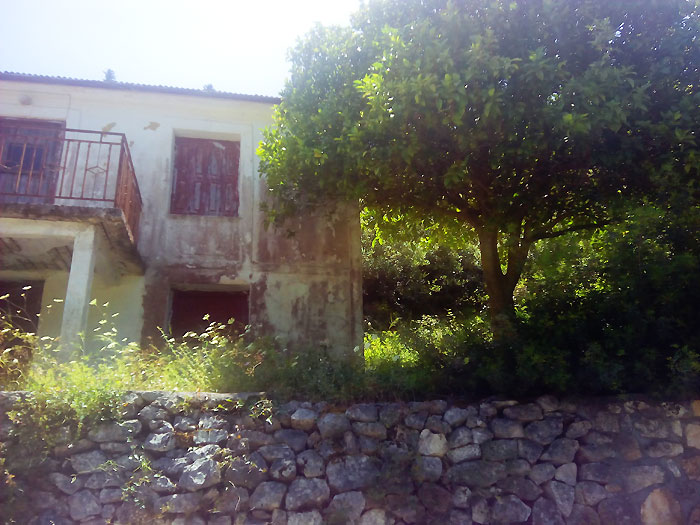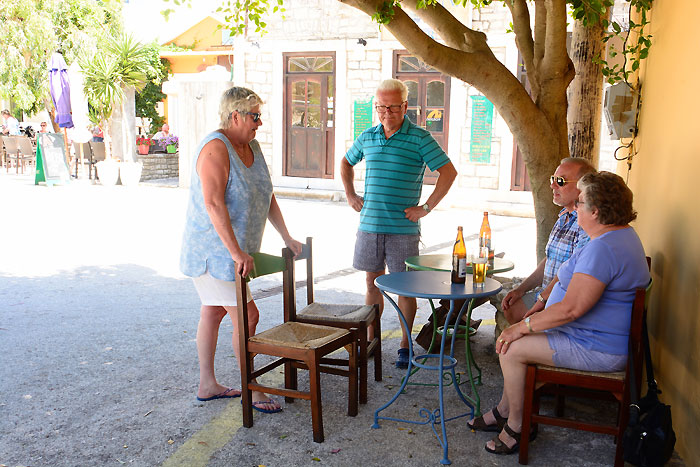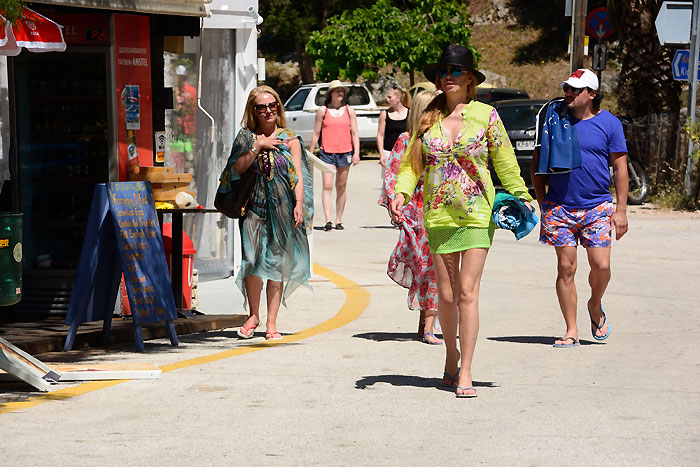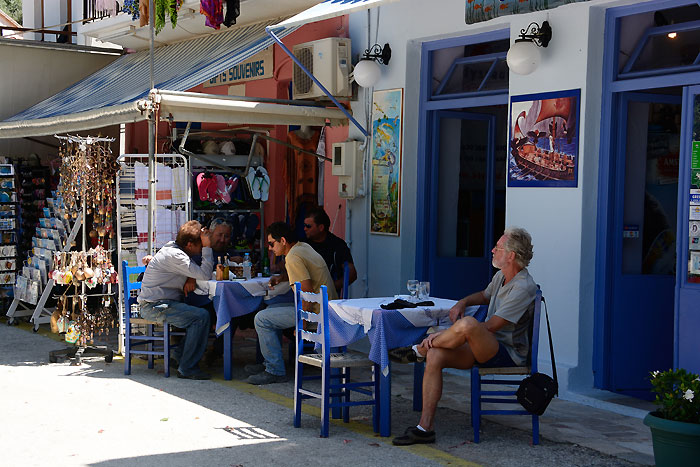 Above - Oddysseas taverna in Frikes.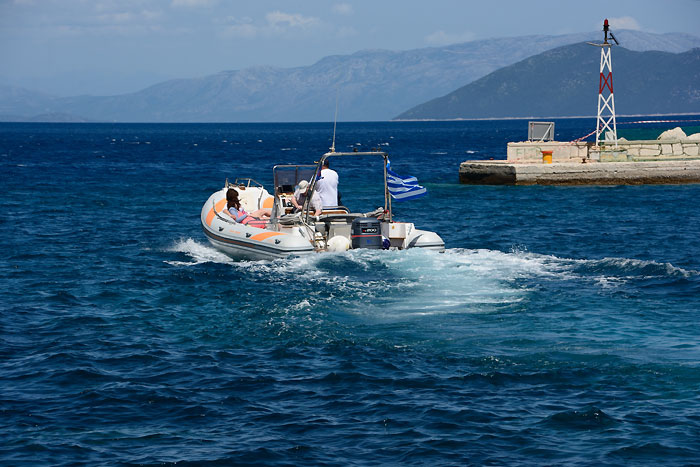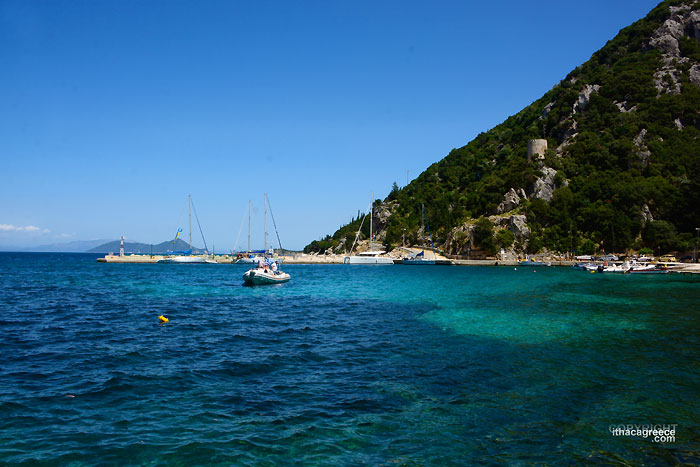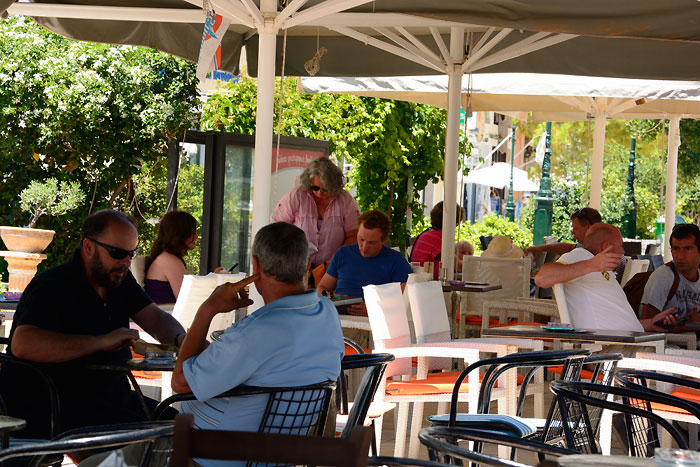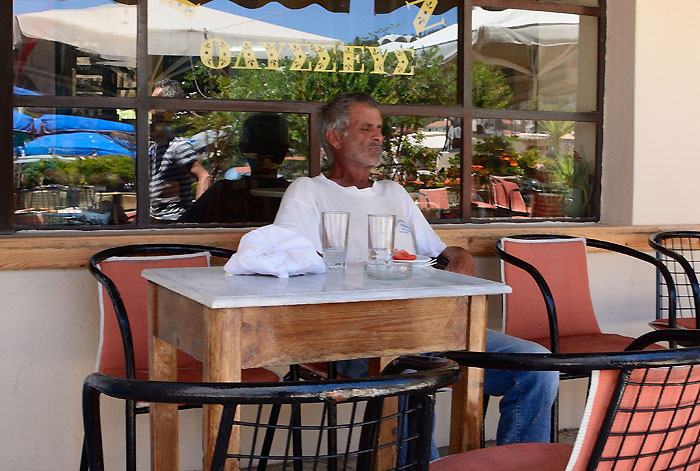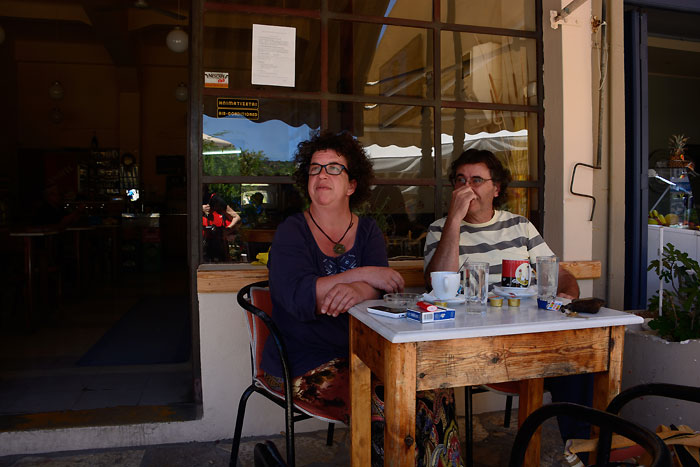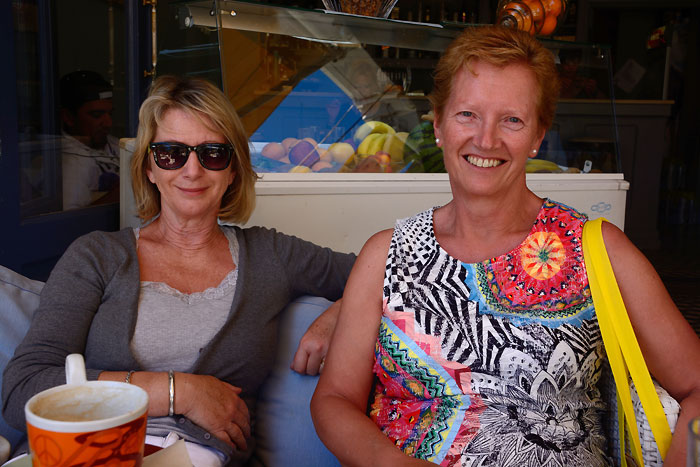 Above - Lilia (from Atokos Boat Trip) with Gillian who first came to ithaki 31 years ago. She has made steadfast friendships with some locals in Perahori and has a place in their hearts for life.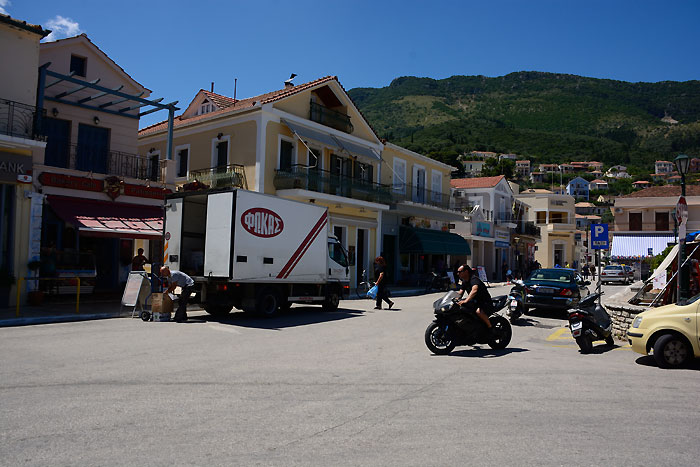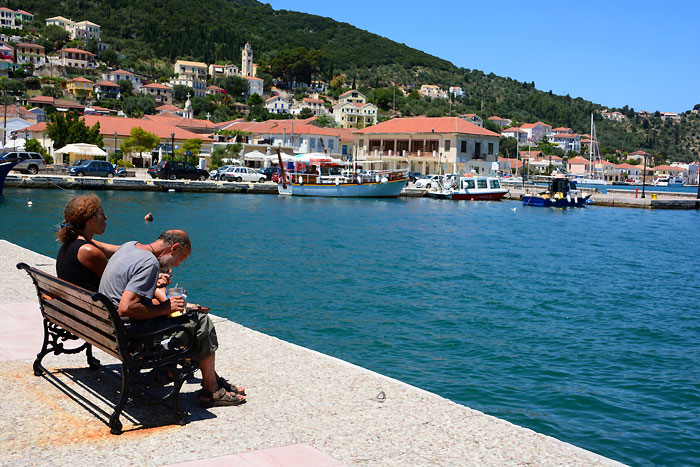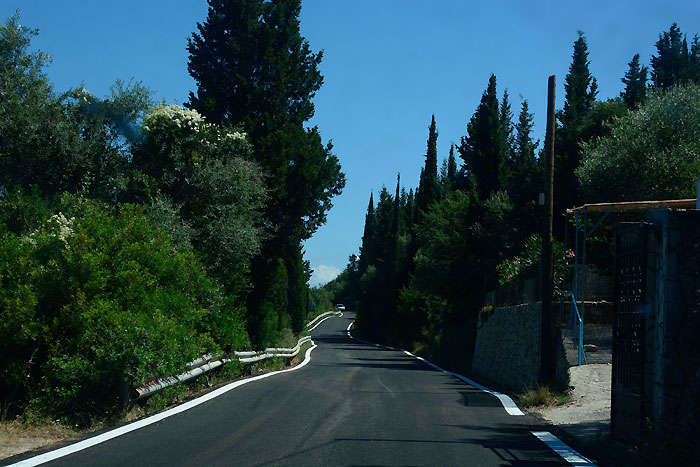 Above - Some of the roads on the way to Vathy (or from depending on your perspective) have been made all shiny and new.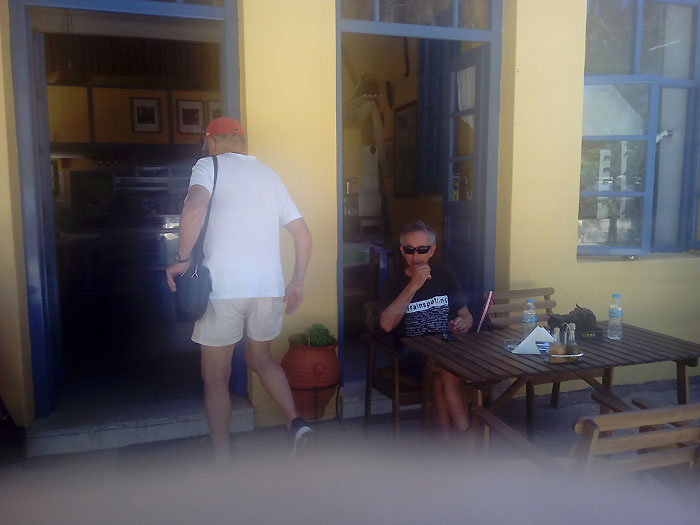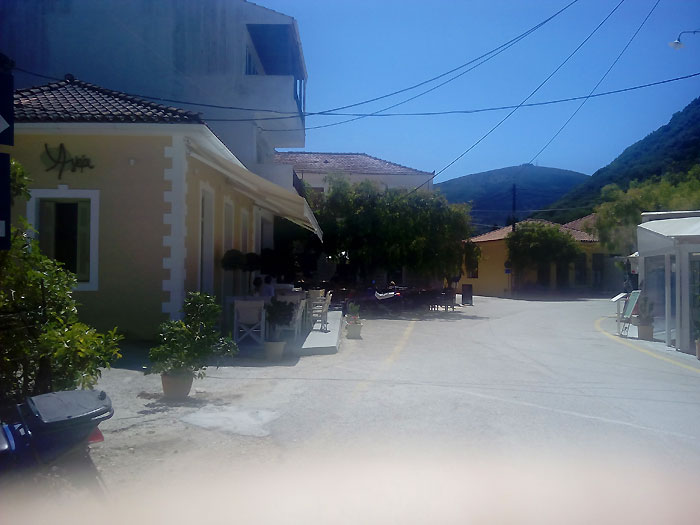 Above - Ageri Restaurant in Frikes is getting some excellent comments from visitors and locals. Vasili may be the new kid on the block, but his reputation is fast building for his restaurant.
Monday 6th - Below - Kioni locals take it upon themselves to do a little clearing of the path that leads from cemetry beach to the windmills. It's a popular walk for locals and visitors.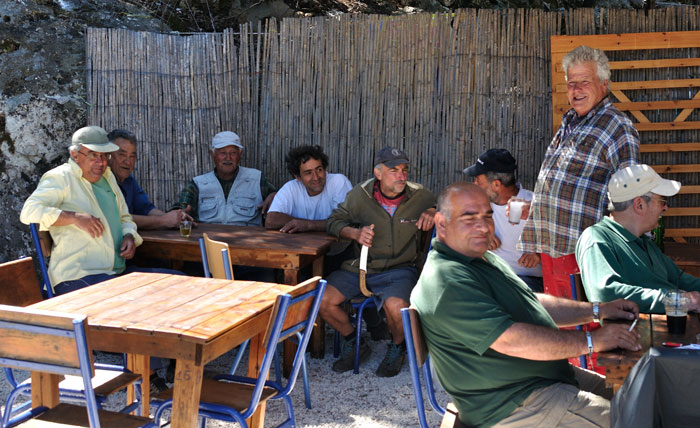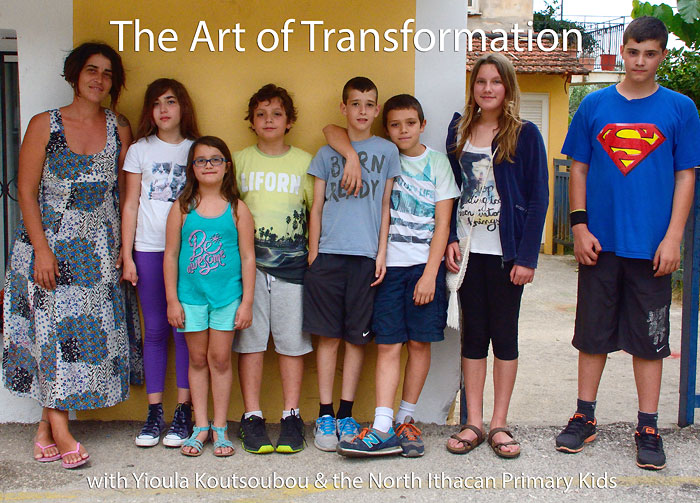 Above Yioula Koutsoubou, who some of you will know for the mirror mural at Aetos, also gives art classes. These art classes a just a little different from the usual. Click on photo above or Click Here to find out more.
Wednesday 8th - There's no denying it now. It really feels the season has started. Lots of people at various times of the day that come through on buses or dock at our ports.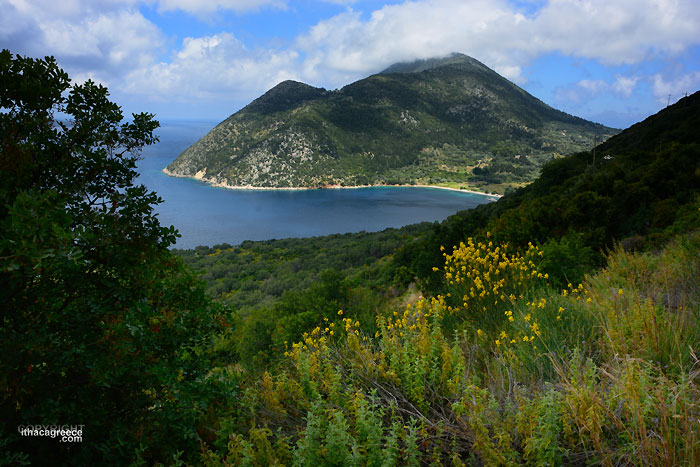 Above - Polis Views.
Below - Stavros is getting a real good injection of things new into the village with some very cool shops opening up. We have Aliki's store with some local product, Rien Post and Ester van Zuylen with their Palios shop, in the old creperie building. They'll be selling, sourcing old furniture and fittings as well as housing Esters artwork.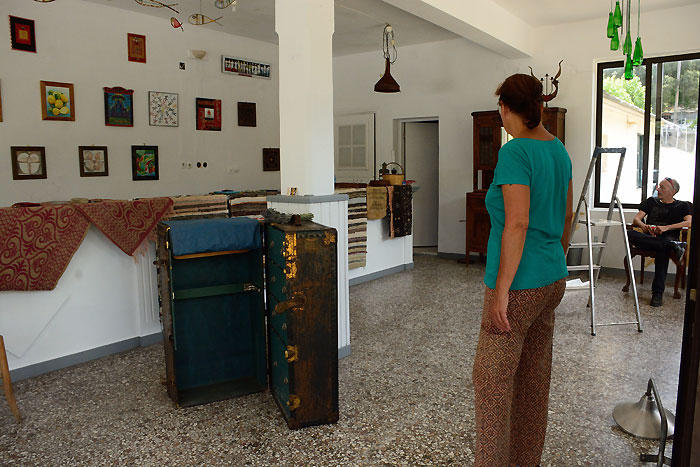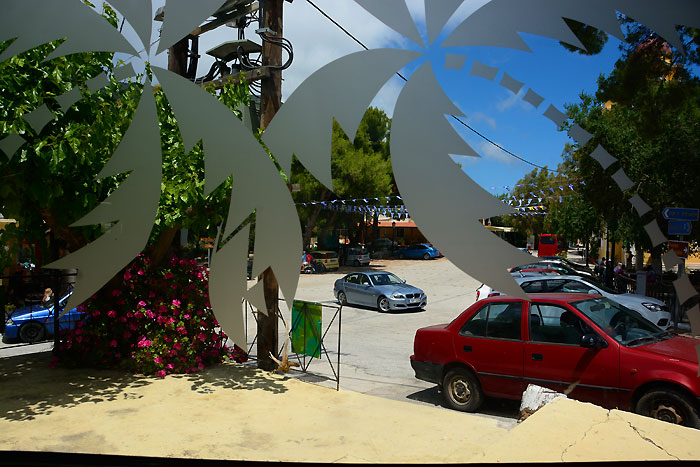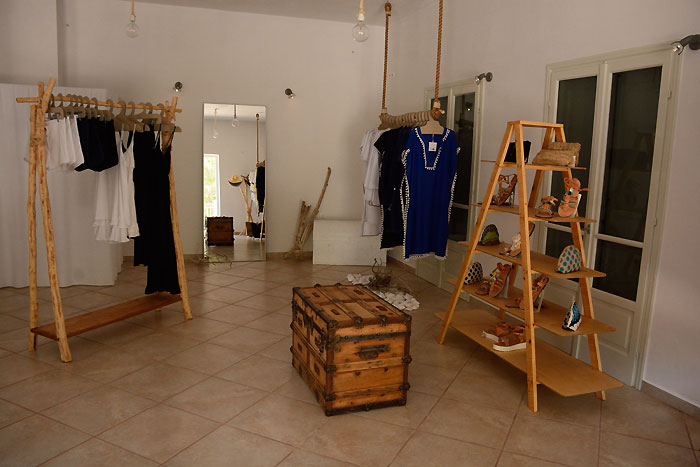 Above - A very classy shop has also opened up above Ithaki Restaurant opposite the Stavros Park, En Lefko. Some lovely items, so check it out when you're in Stavros next. We'll have Stavros back to its former glory in no time with this much going on.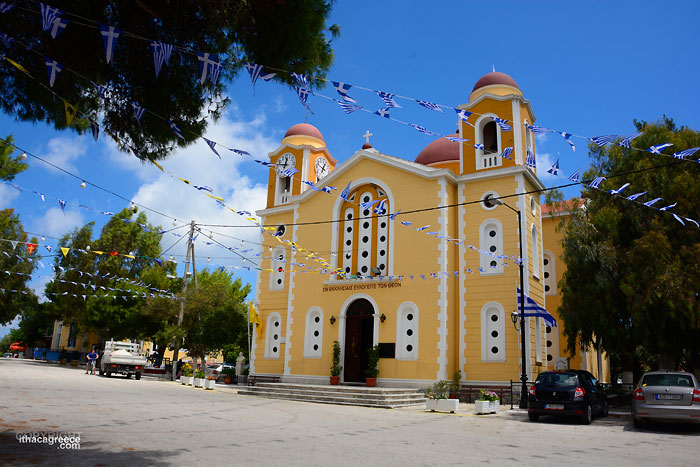 Saturday 11th - Started off warm and sunny yesterday, but then late in the afternoon some massive and cracking thunderstorms hovered over the island, dumping a week's worth of rain.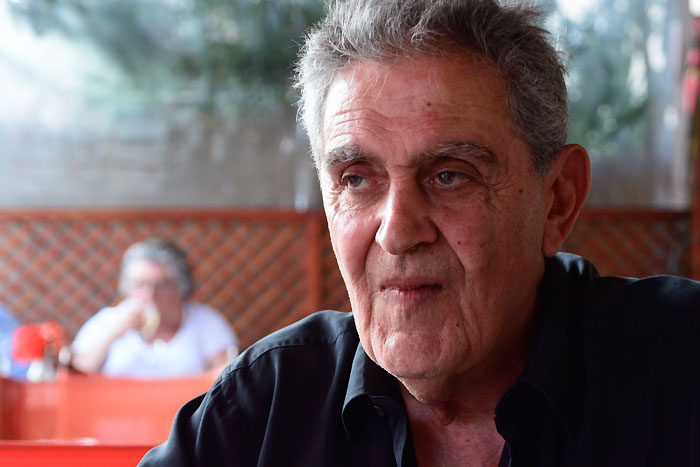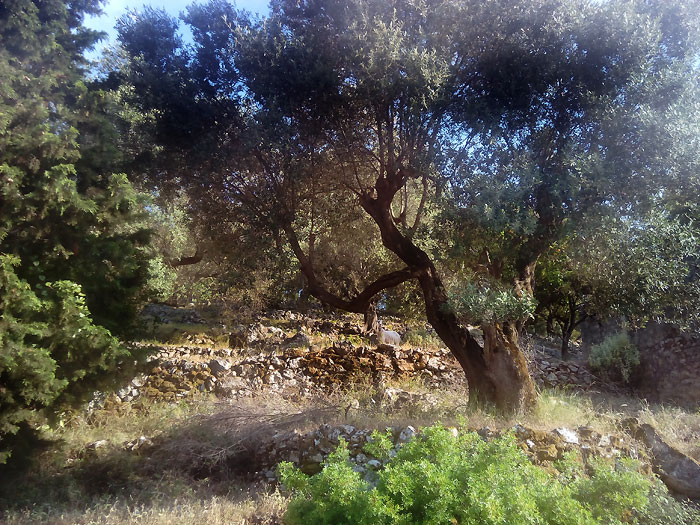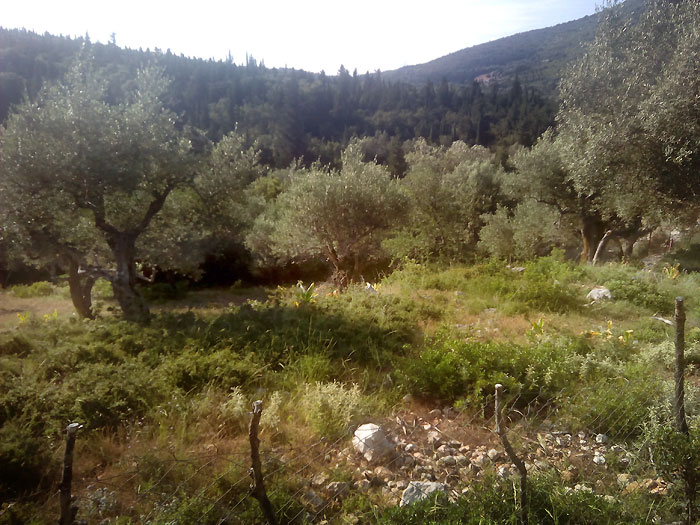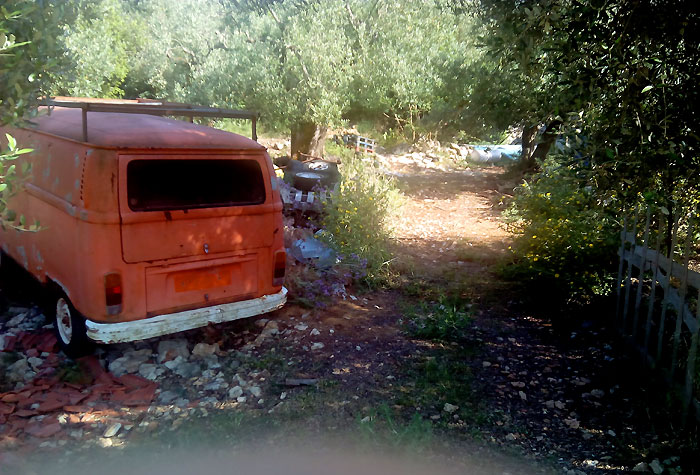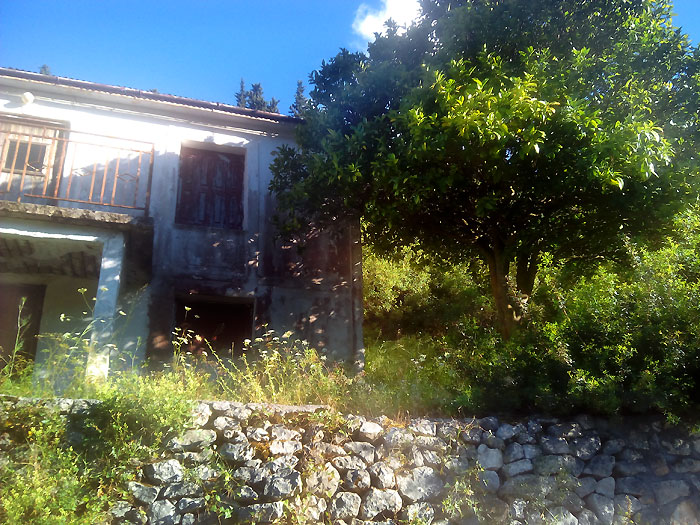 Sunday 12th - The thunderstorms were a blip, albeit a big blip, but now it's back to sunny days on Ithaca.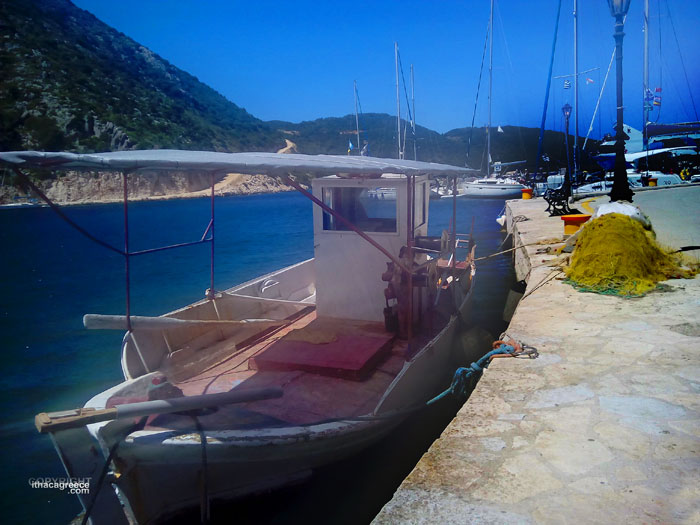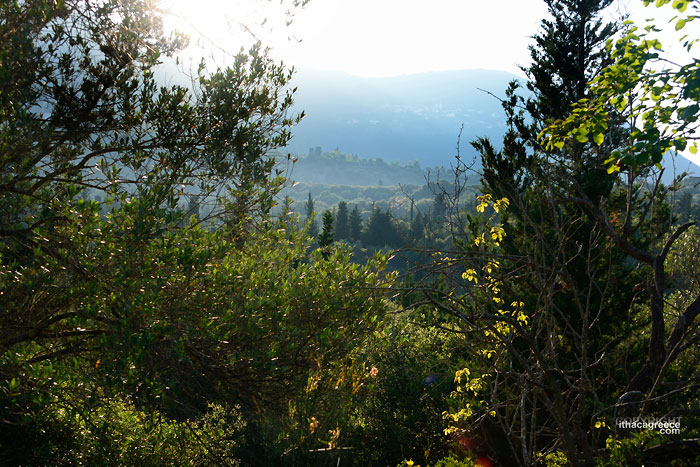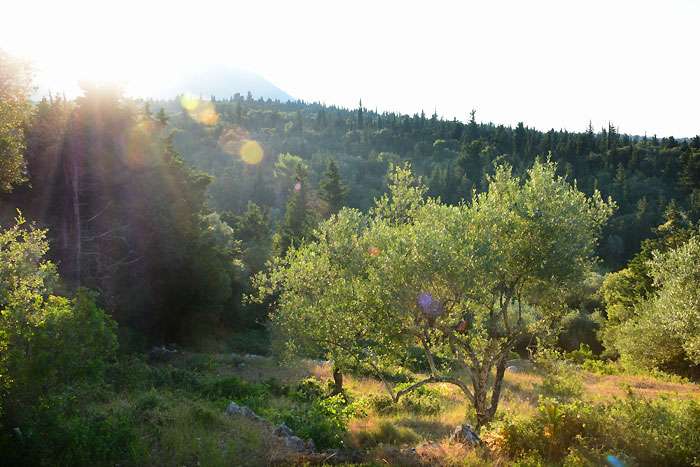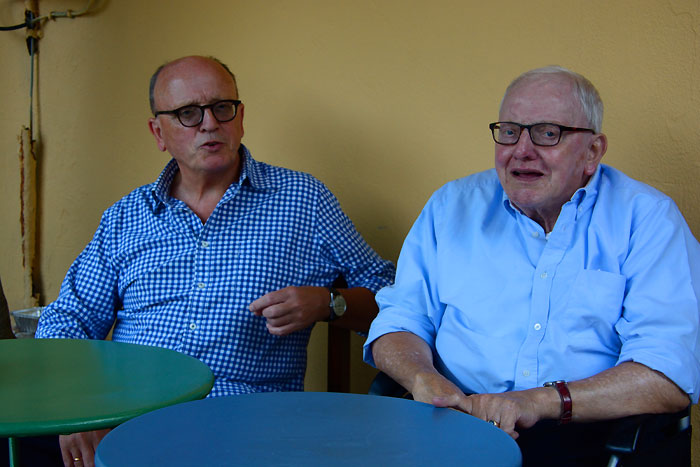 Above - I've been taking photos of Jim and Clive since 2003. Father and son, coming on holiday together to spend precious time.

---
June 2016
Fully into the Summer Season
Wednesday 1st
Nadia Boule is on the island to be godmother to the son of her friend and actor Lena Drosaki who has in the past been given an award by the late Melina Merkouri.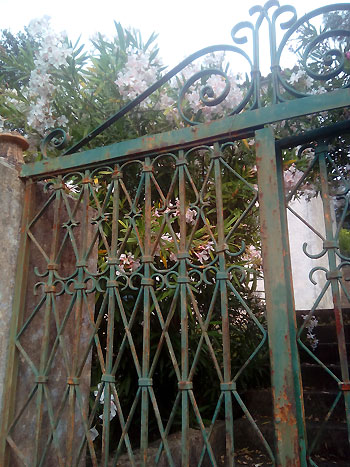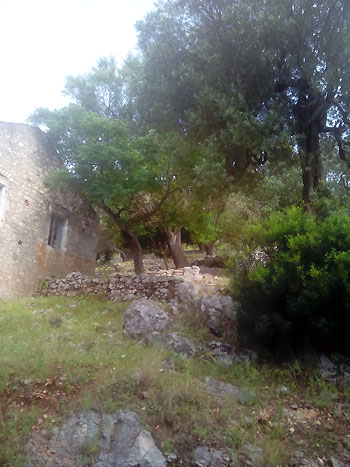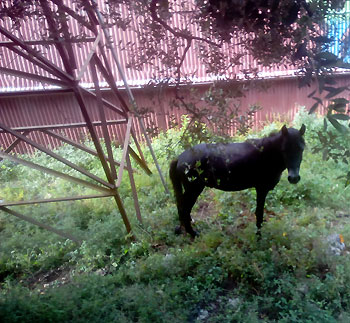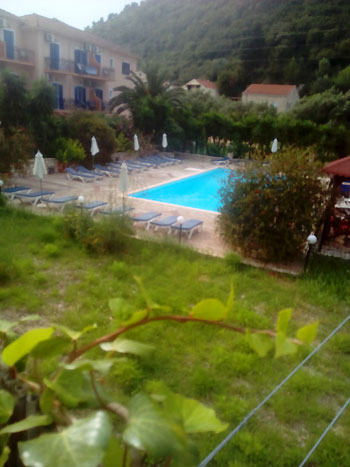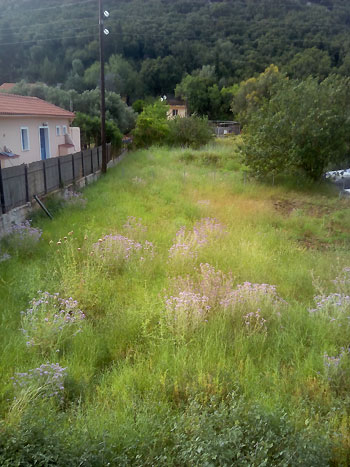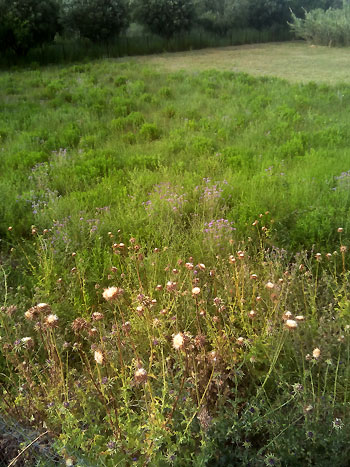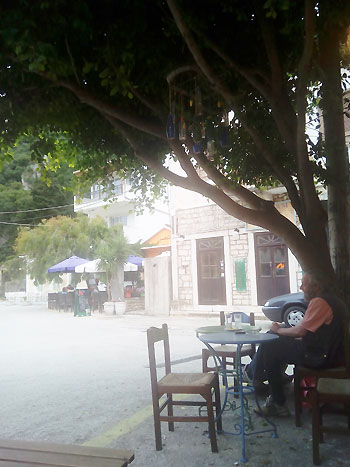 Friday 3rd - Where are you? It's perfect here.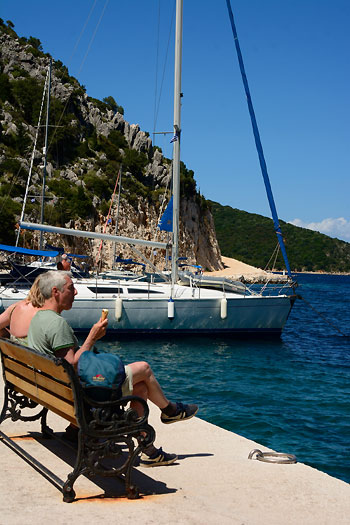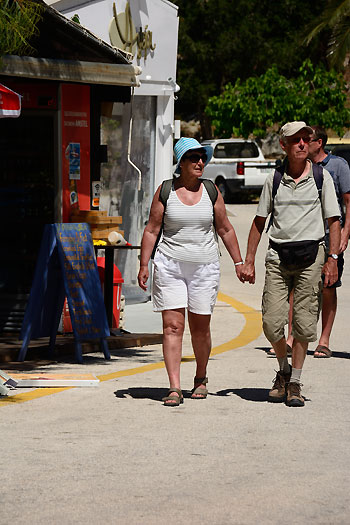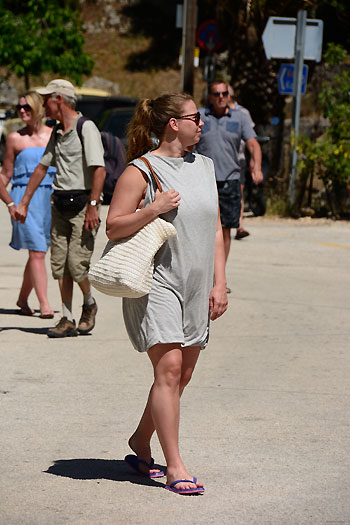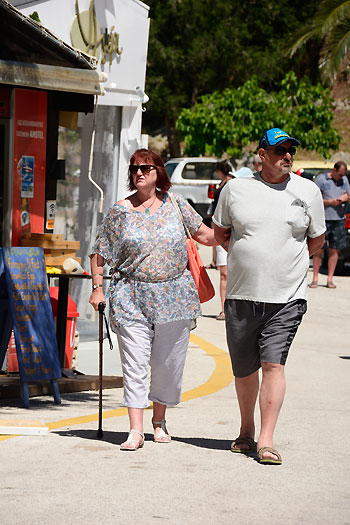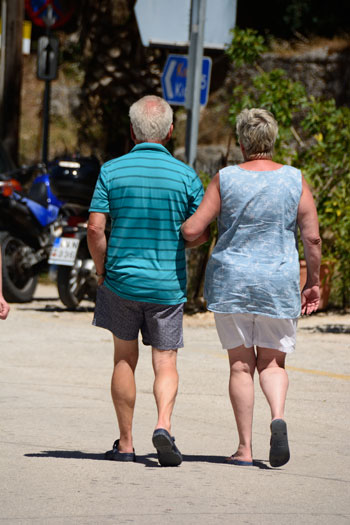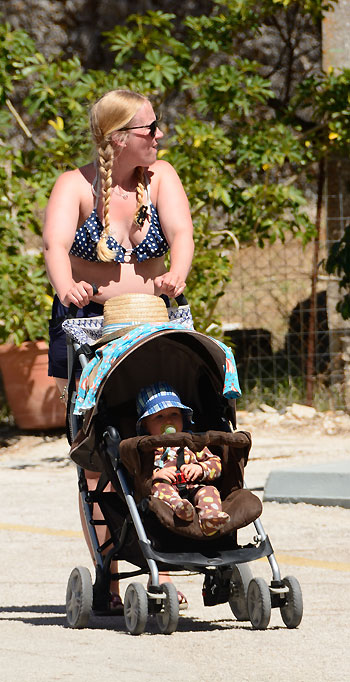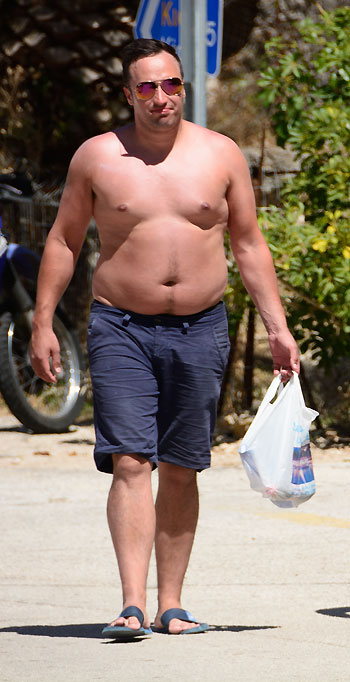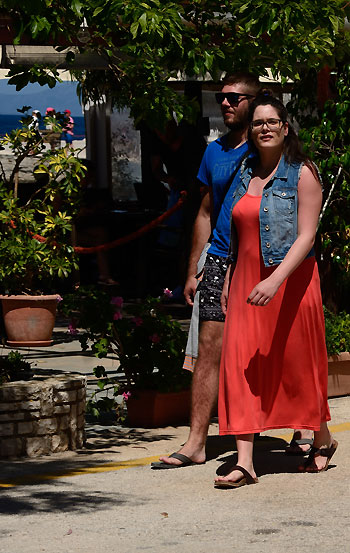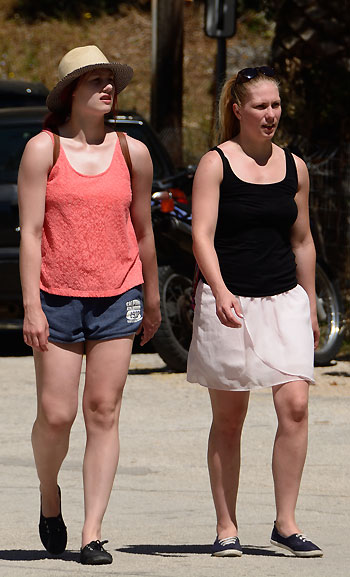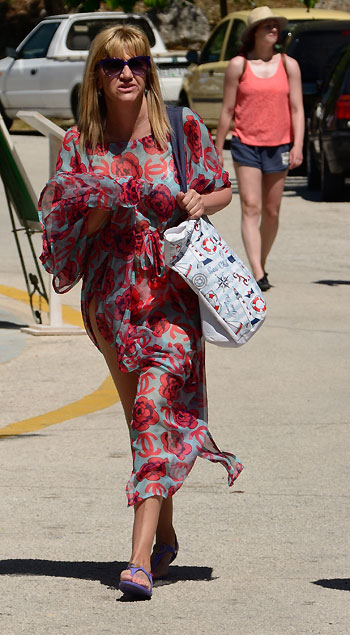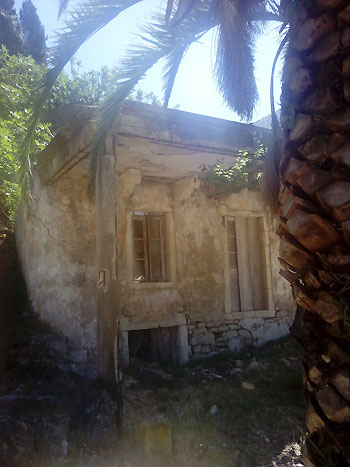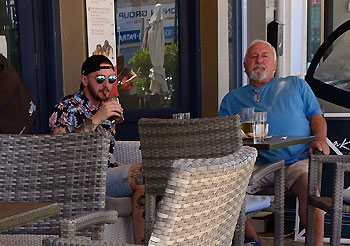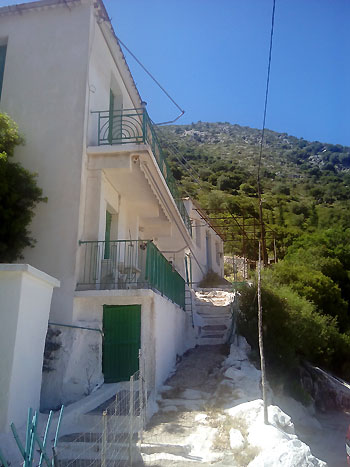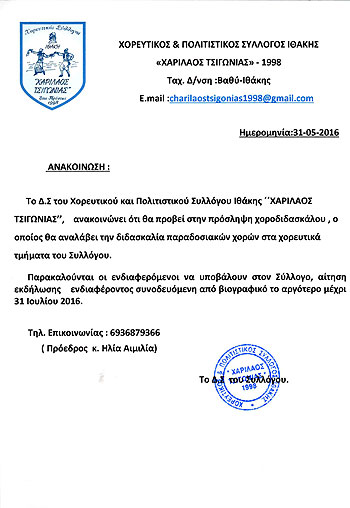 Monday 6th - We still have all sorts of transport on Ithaca. Just the way we like it.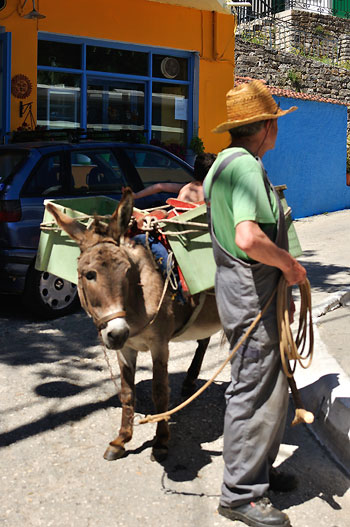 Wednesday 8th - Sunny days with blue skies. Just how we like it here on Ithaki.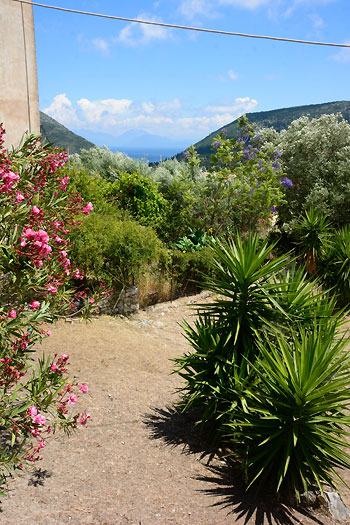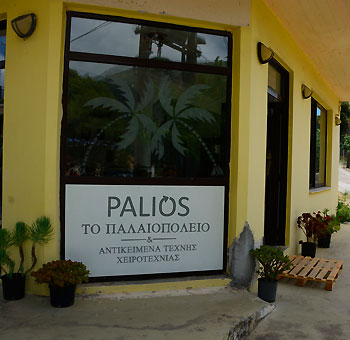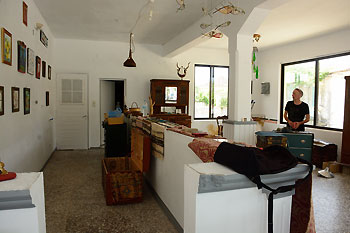 Above - Palio. Still in the midst of fixing up the premises, but it's coming along very nicely and should be open before we can learn the Greek alphabet.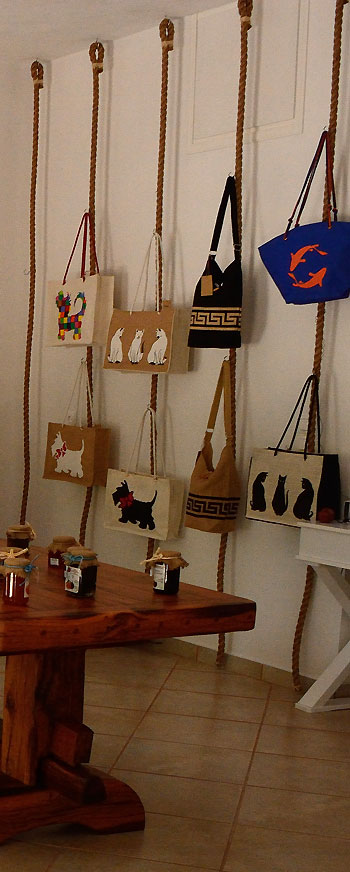 Above - En Lefko.
Saturday 11th - It's rather quiet in the corner of Frikes with Symposium having shut it's doors after so many, many years.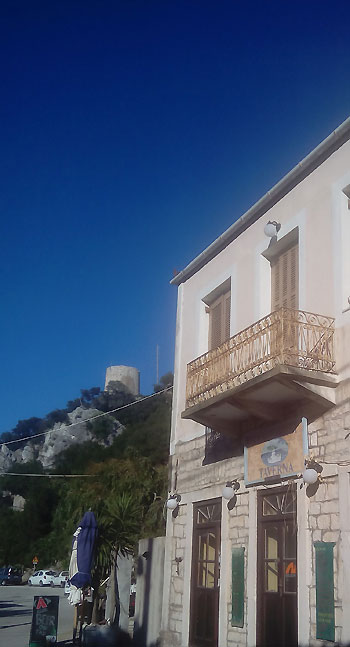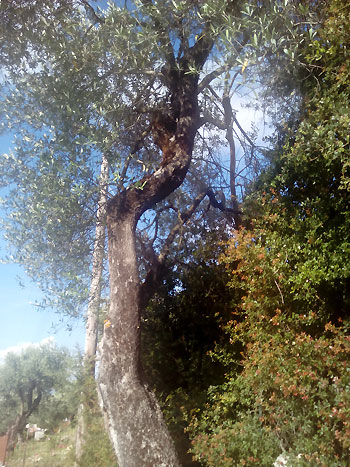 You may remember the play 'Women of Ithaca' put on by Forkys Theatre Group not long ago, well the response has been so immense, ringing in the hearts of not only Ithacans, but of Greece generally, the group was also asked to perform in Patras, where the response was equally as thrilling as it was here on Ithaca. Women Of Ithaca.
Sunday 12th - One of the tallest trees in Parata, between Frikes and Stavros.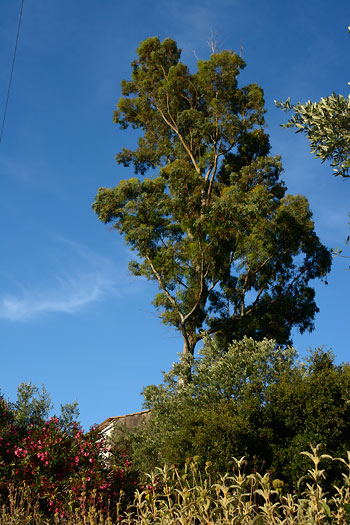 Below - An injured goat on the road. It must have sprained its leg.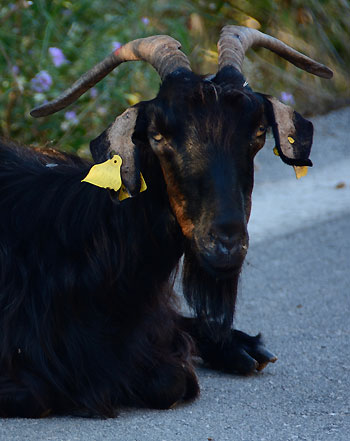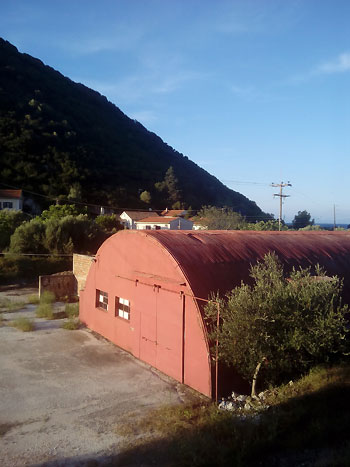 Above - The Frikes Olive press.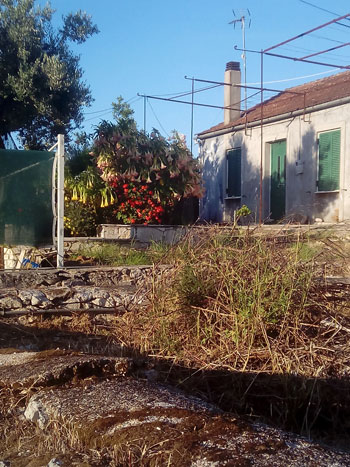 So on Friday night with the massive storms that passed over the island, Kioni didn't get a drop of rain, while it poured in Stavros and Frikes, drenching everything and everyone.