What's New On Ithaca Greece
March on Ithaca
Spring showers and wild flowers nourish the island at this time of year.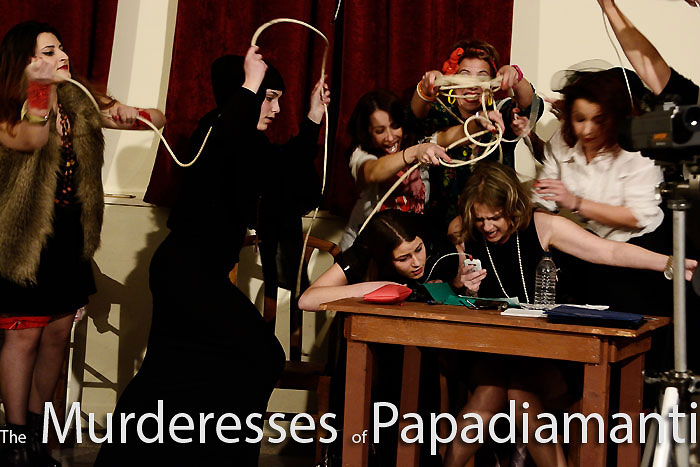 Click Here
or on photograph above for more pics of the Premier night of The Murderesses of Papadiamanti, the play that has all the northern island talking.
March 2016
Saturday 5th - After a stormy and rainy day yesterday, today it's sunny and blue skied again.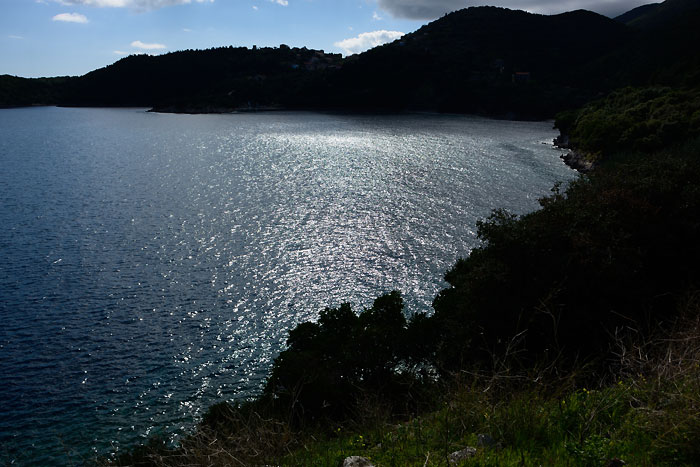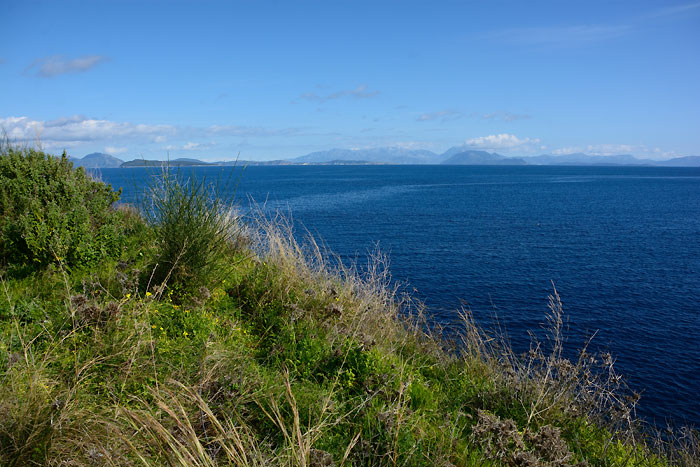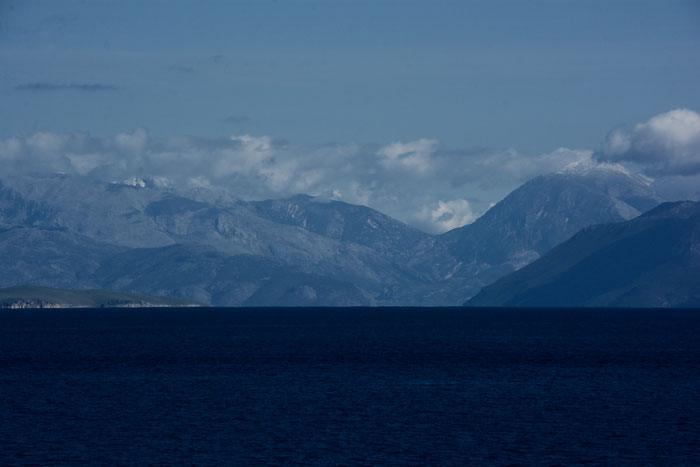 Above - The temperature dropped enough last night to get a little snow cover on the Mainland mountains across from us here on Ithaki.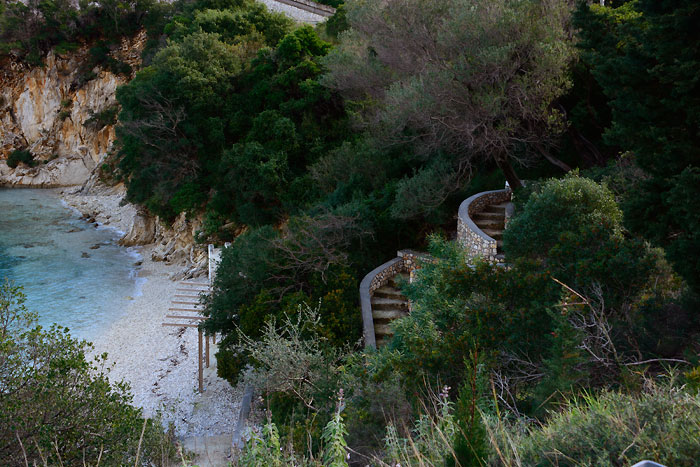 Above - A new stone boundary wall at the 1st Kravoulia beach.
Wednesday 9th - Alot of dust blew up from the south the past couple of days, but the atmosphere began to clear again yesterday afternoon. Below - Frikes Bay.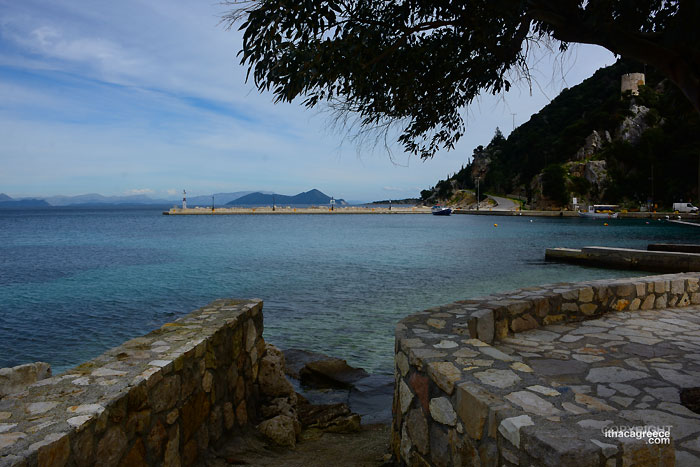 Following news on the grapevine that Symposium restaurant in Frikes is closing it's doors, we got it from Meropi herself today. Yes indeed, Symposium is closing down, but Merope and Olympia will be joining their brother Nikos at Ithaki Restaurant in Stavros. So for all the loyal visitors and diners of Symposium over the last 12 or so years, you don't have to go without your Meropi fix over the summer, just head on up to Stavros.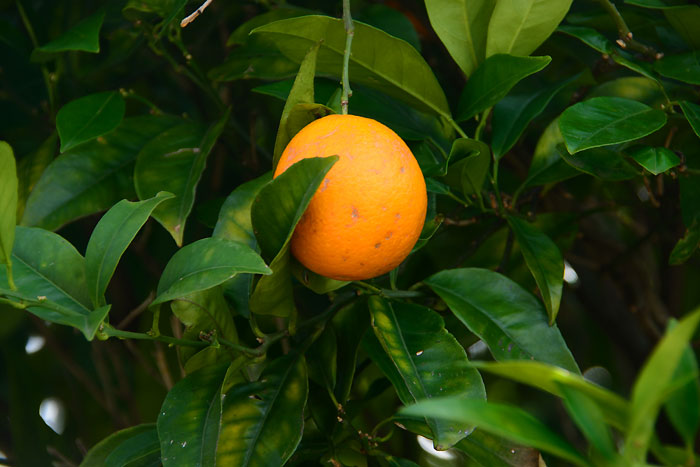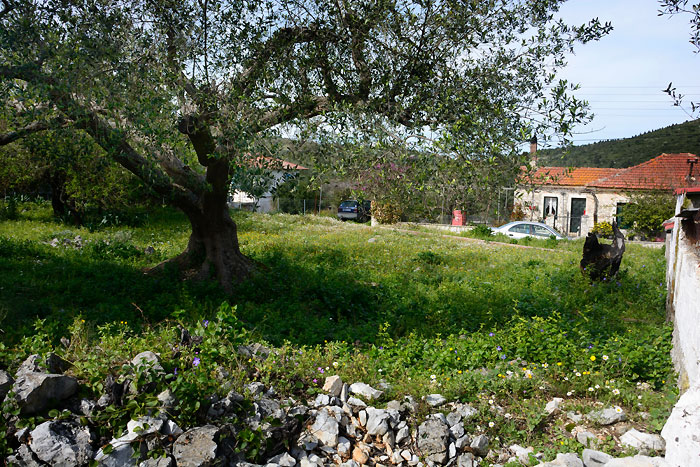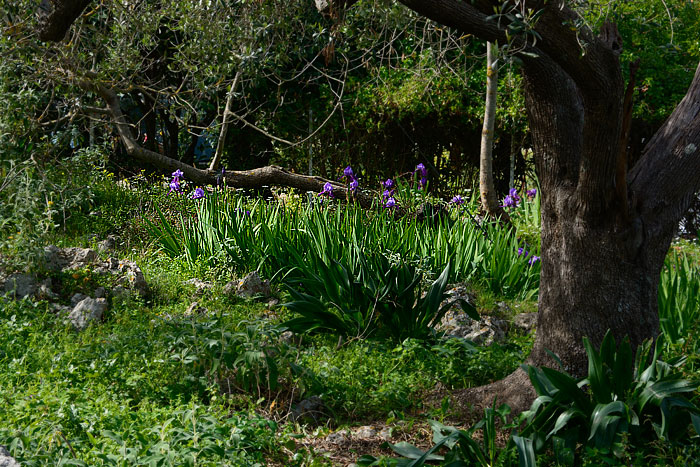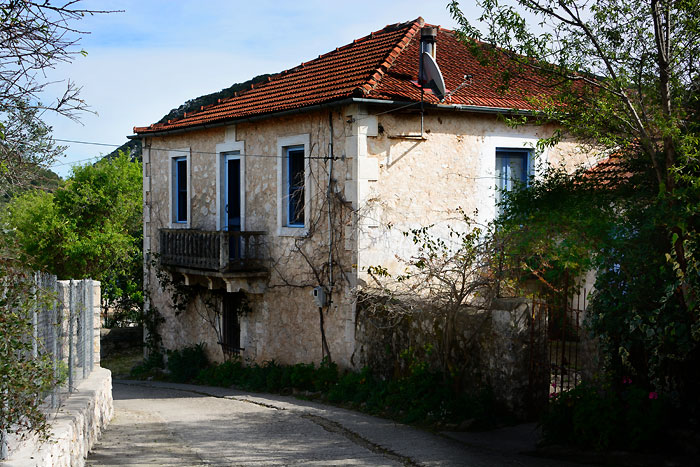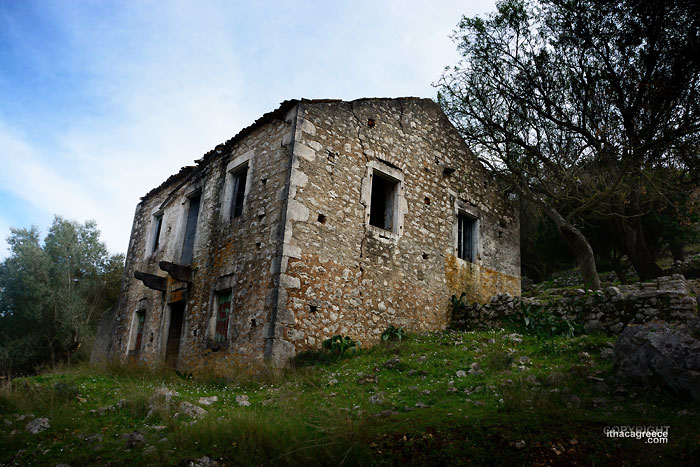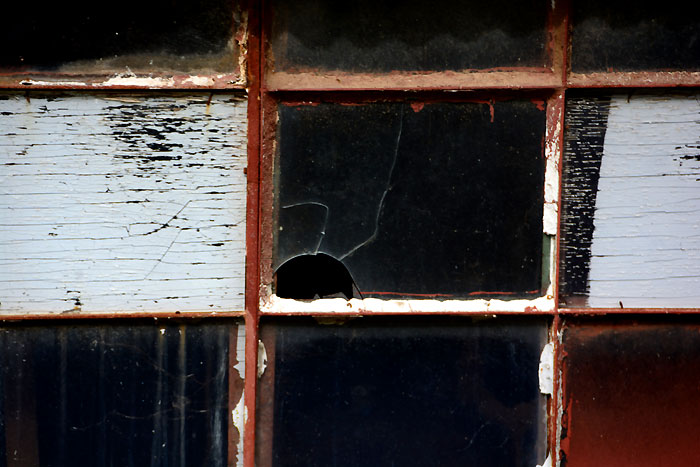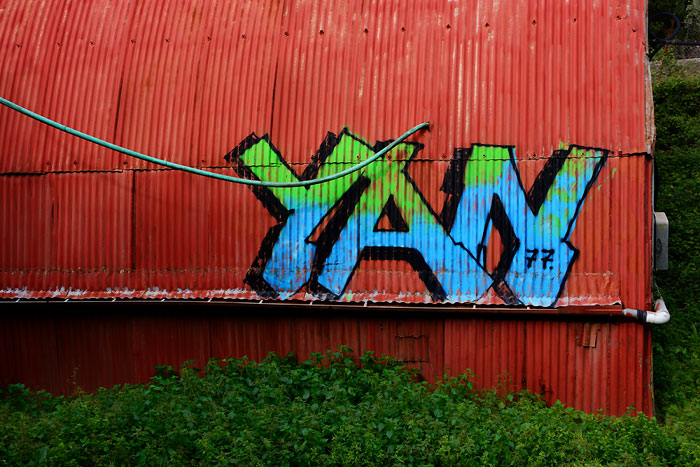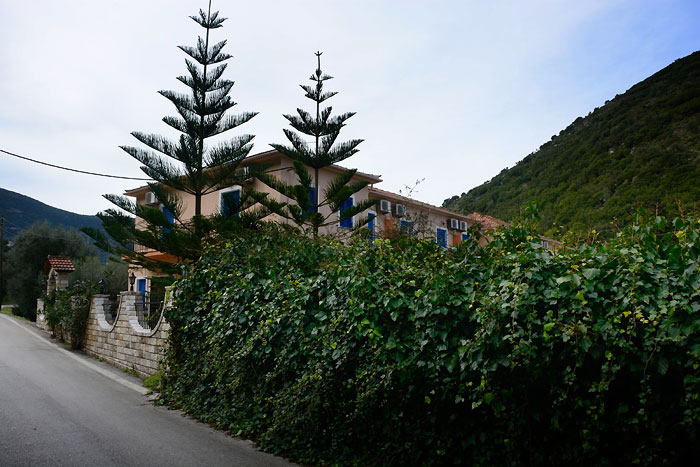 Above - Family run hotel, the Nostos has gained itself a great reputation for groups and tours. An ideal accommodation for writers, painters, walkers and such, but also for the single or family traveler. Something for everyone with everything in house if desired, including a great big pool.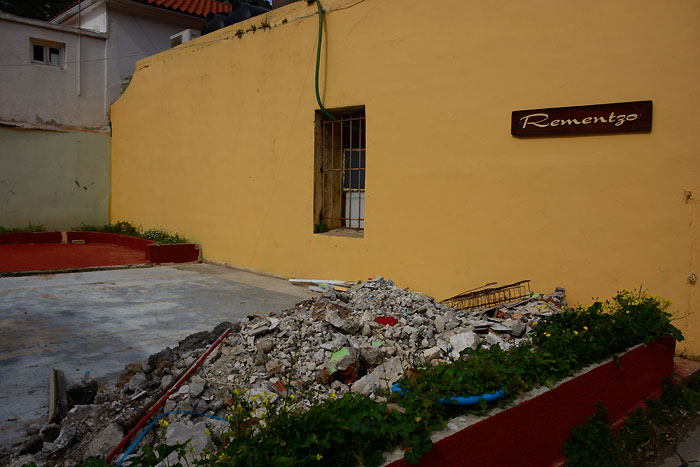 Above - Behind Rementzo restaurant in Frikes, previously Piperatou, the Stavros bakery franchise will be opening a bakery in its place. Will be a great addition to the village.
Thursday 10th - It's not often we get out and walk along Ithaki's main road from Kioni to Vathy, but it's definitely worth getting a closer look at all the things we merely drive by.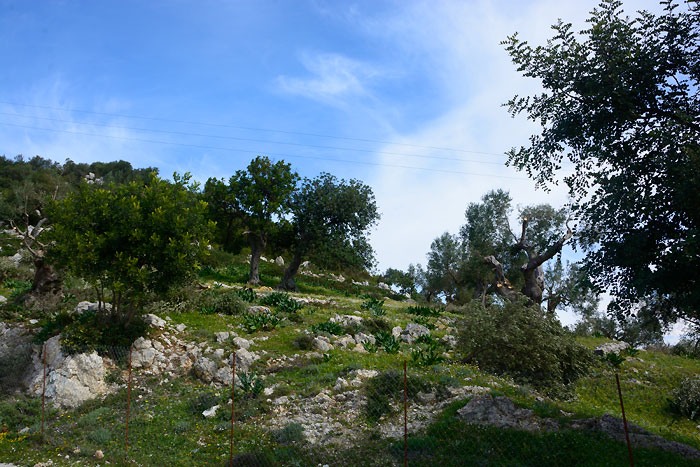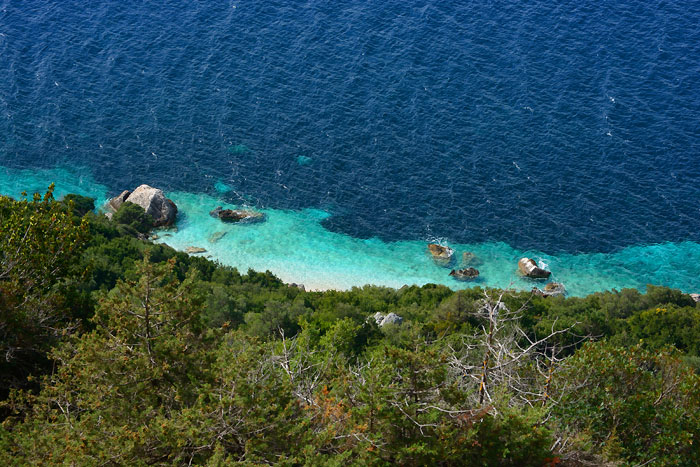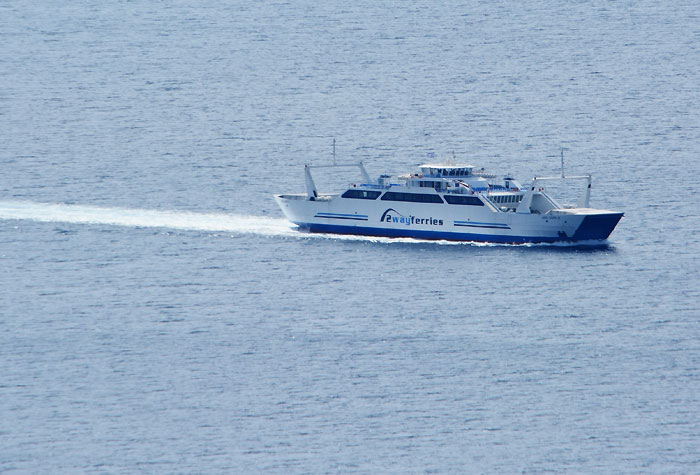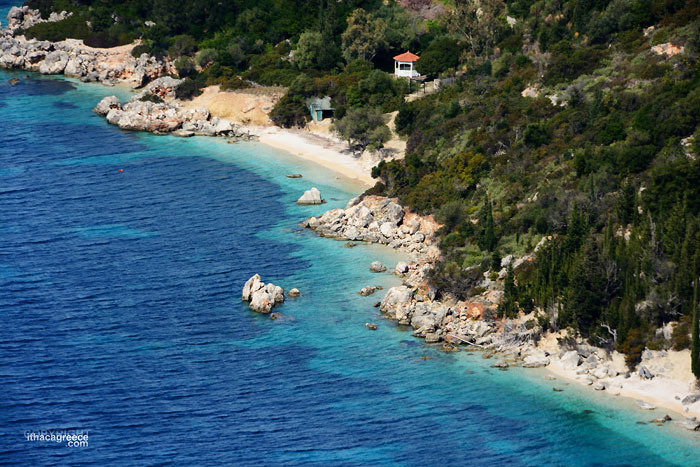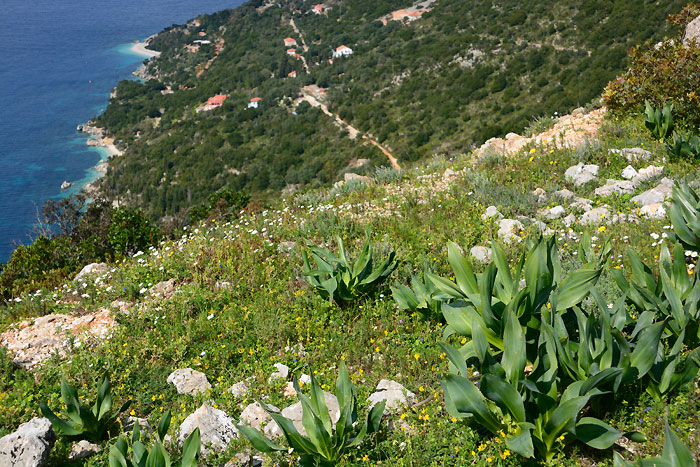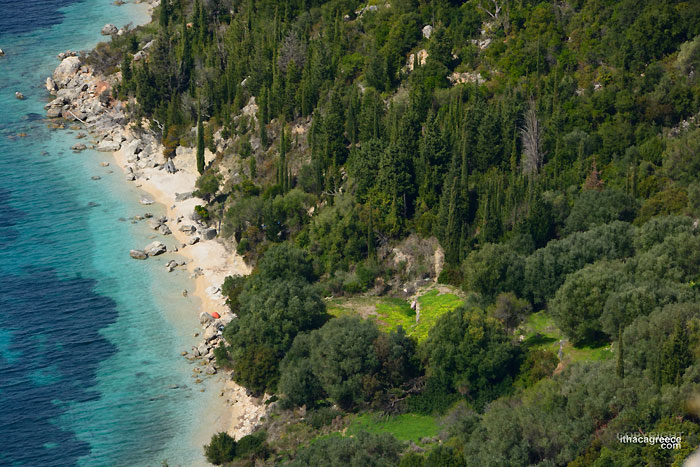 Below - New road to explore in Ag. Ioannis, well not new completely, but a new continuation of an existing road. Not everything has been marked forestry by the looks of it.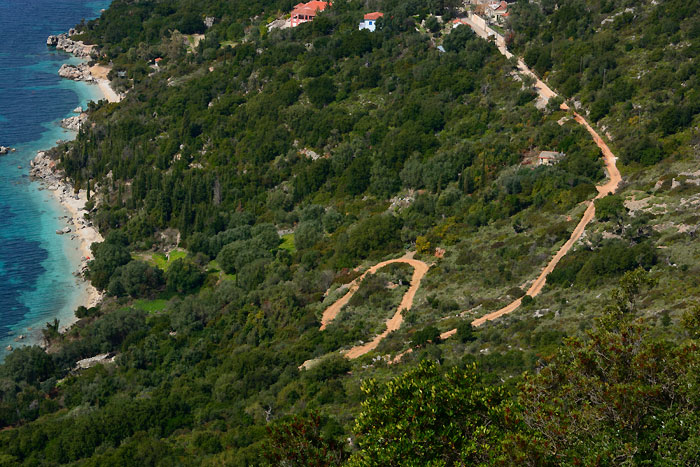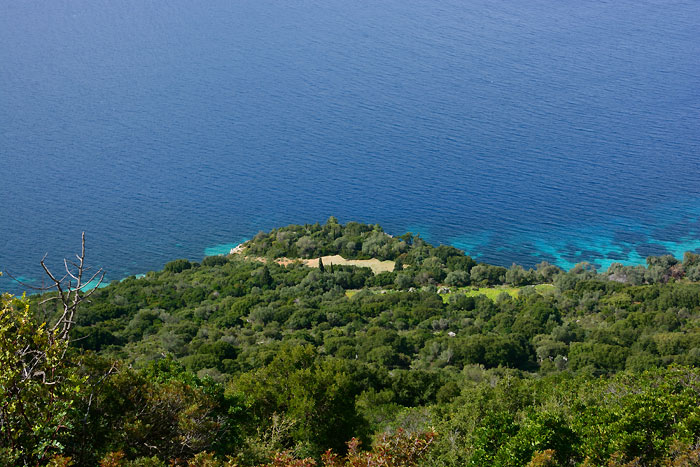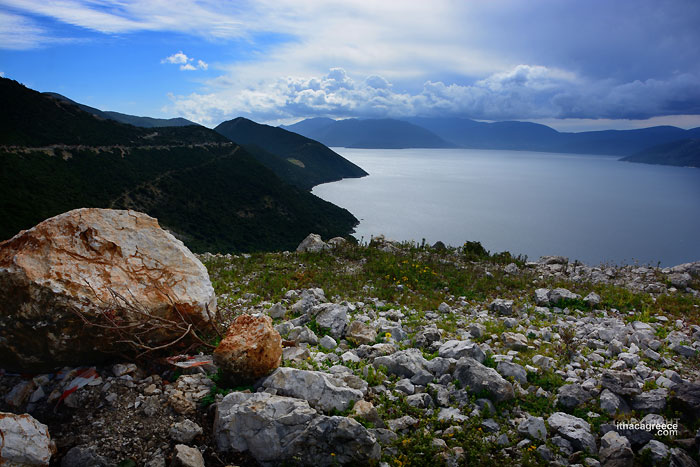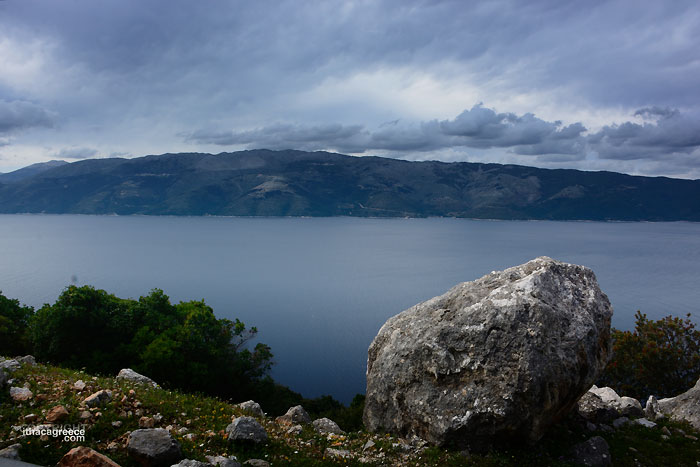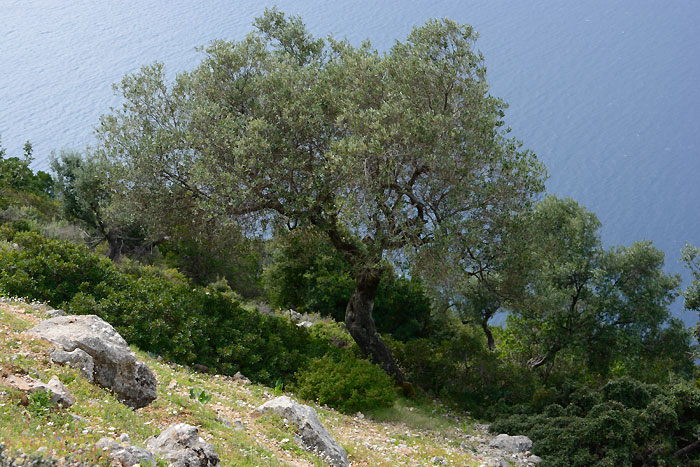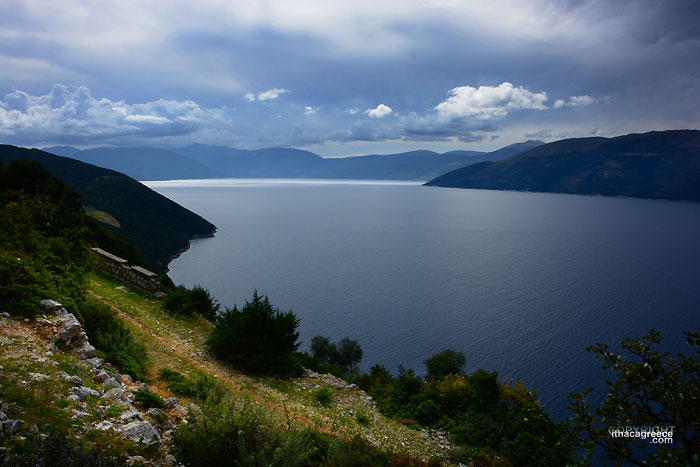 Above - The old road to Ag. Ioannis. Before it was in complete disrepair, I did go down it on a vesper back in the 80's.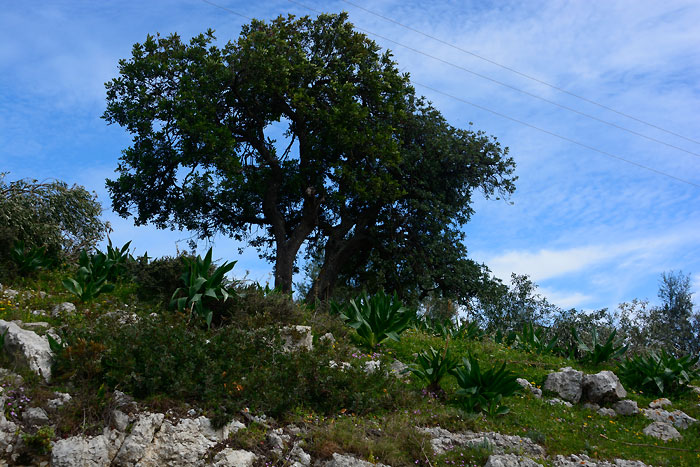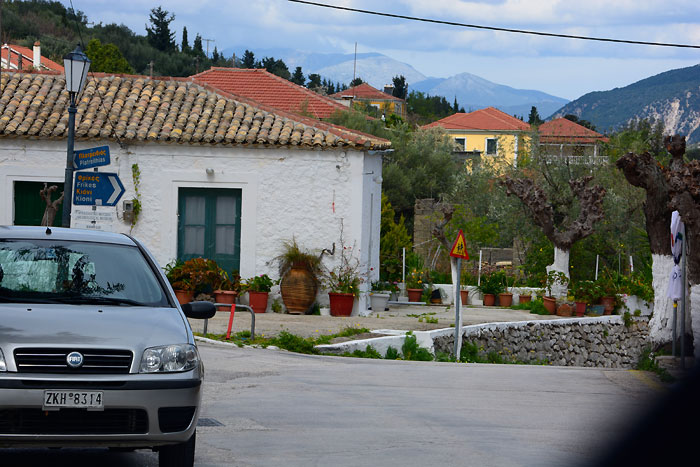 Above - This little house in Stavros has become quite iconic. Situated right on a corner with roads on either side.
Don't forget Carnival is on Sunday 13th. See you in Vathy for one of Ithaki's most exciting and colourful days on the Greek calendar.
Friday 11th - Parties galore this week as we head toward the finale of Carnival Sunday.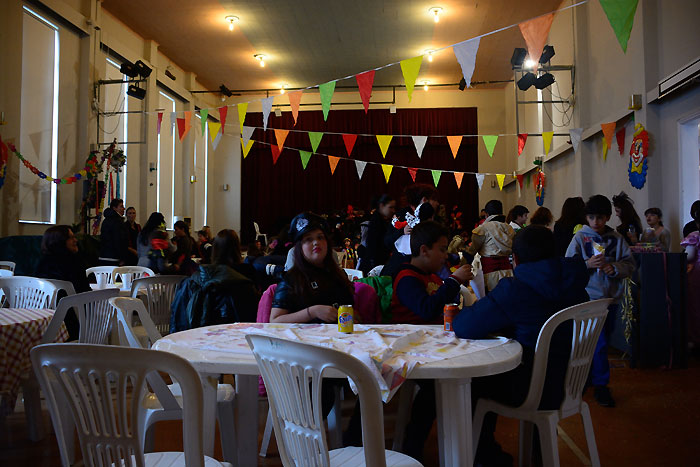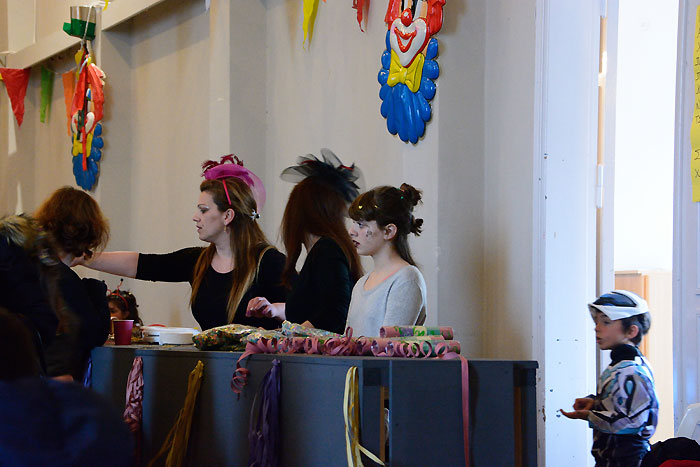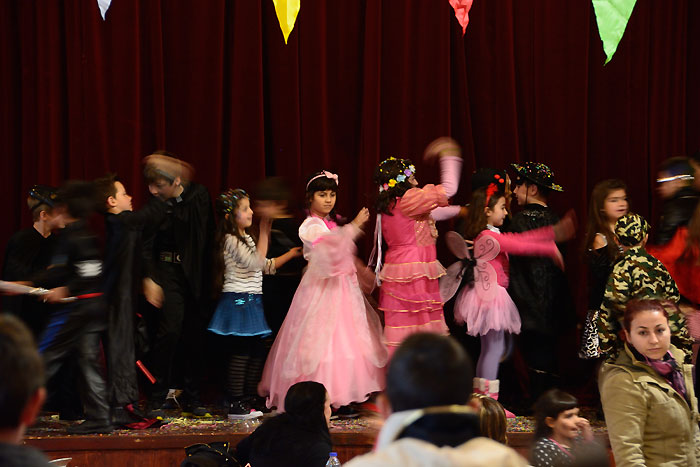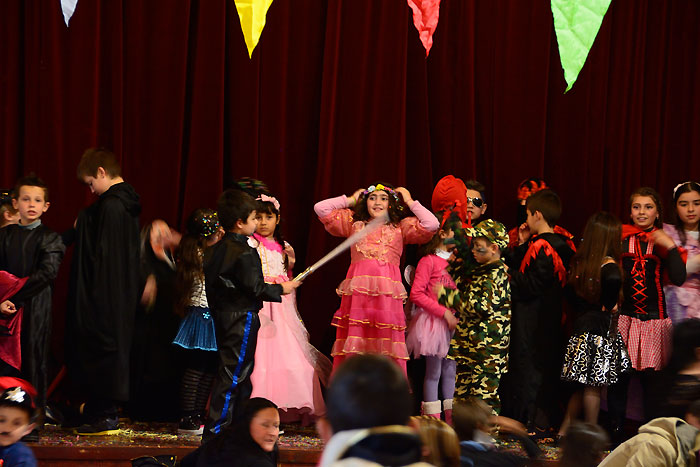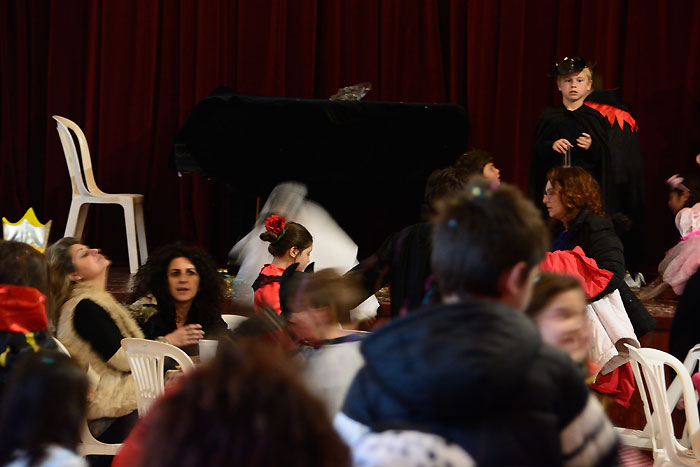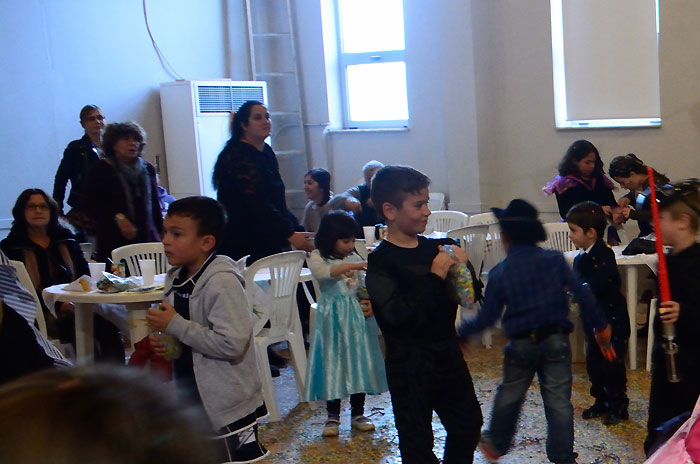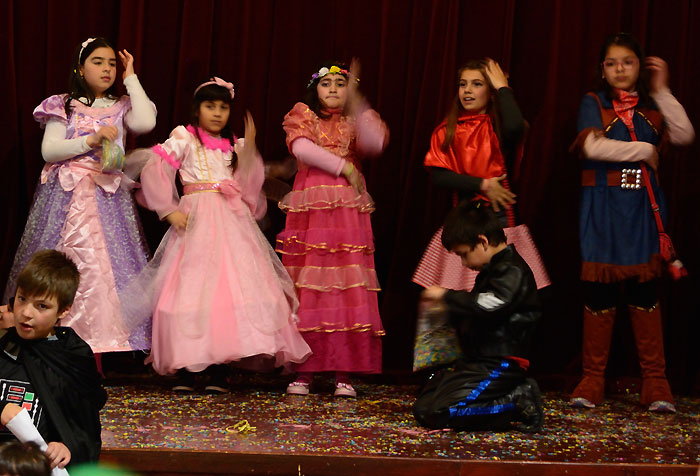 Below - Mylos Creperie held it's annual Carnival Party last night. Click here or on photograph below for more pics.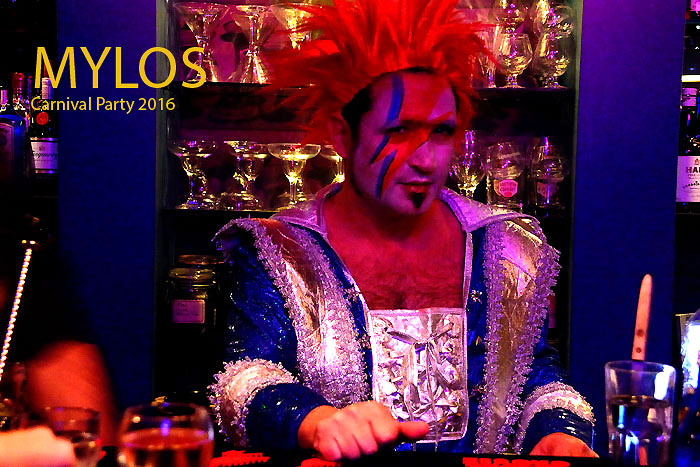 ---
March 2016
Wild flowers carpet ithaki
Saturday 5th
Even when the sun is shining bright, it always takes a little longer to reach the Kravoulia beaches outside of Frikes, that's why in Summer, these are the idyllic places to lay your head. A little shadier and cooler than the rest of the island under a hot August sun.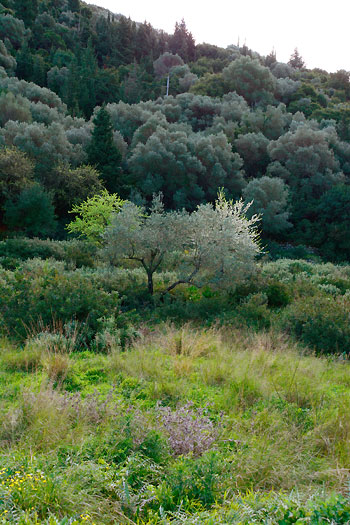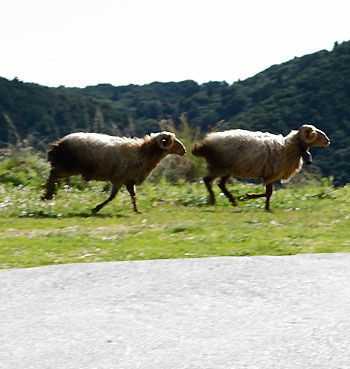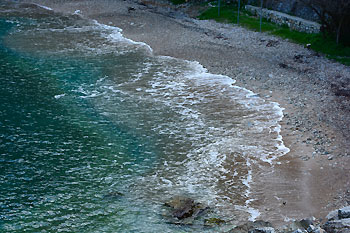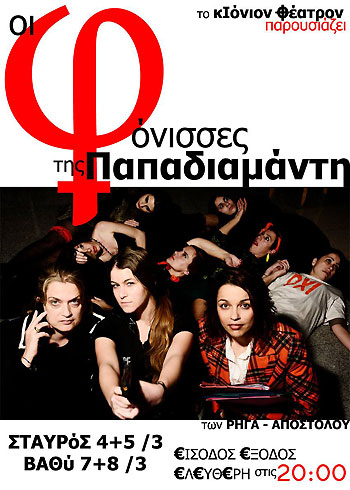 If you missed the premier performance of our northern Ithacan girls in The Murderesses of Papadiamanti, directed by Stelios Parris, then you can still catch them tonight at the Stavros Community Hall and the 7 & 8 down in Vathy at either the Cultural center or the Cinema (next door to the cultural center). It's alot of fun and will have you laughing from beginning to end. Doors open at 8pm and entrance is free (although you can make a donation which will aid the north Ithacan primary school which has now been underfunded for years, as have many schools around Greece.)
Wendesday 9th - Lots going on over the next week or so. Carnival frenzy wherever you look. On Thursday 10th - there's a party at the Cultural Center in Vathy for the children of the south island, put on by the school club. 3 euro entry. Doors open at 5pm.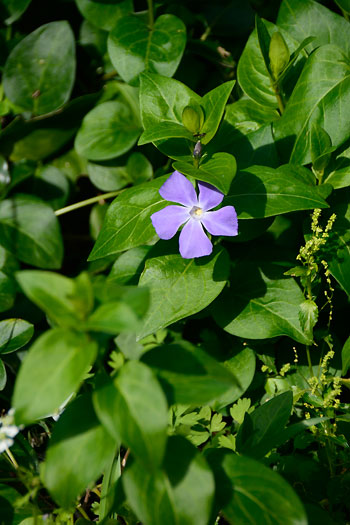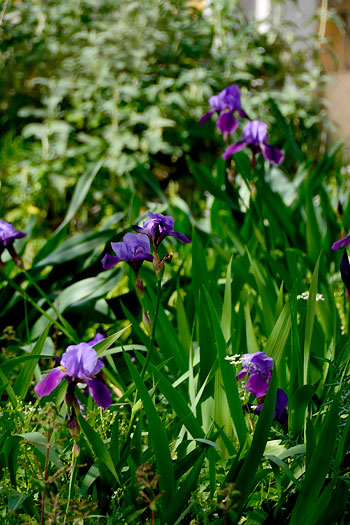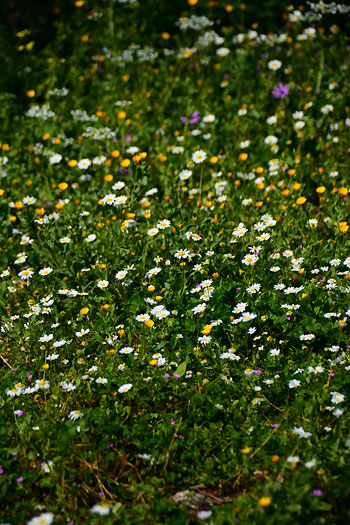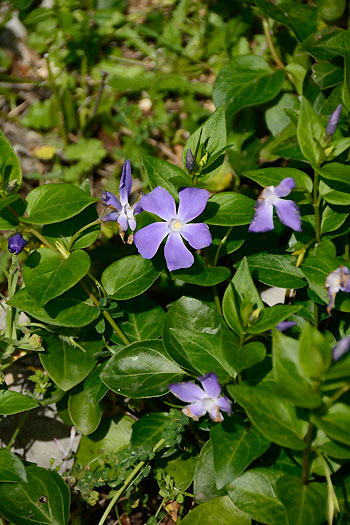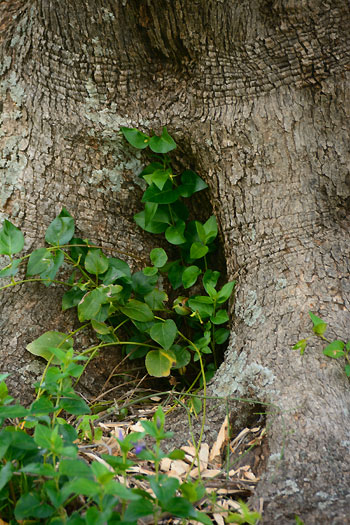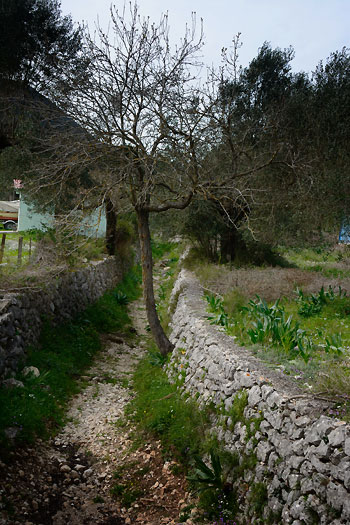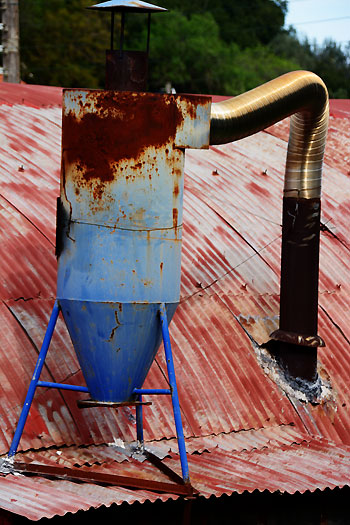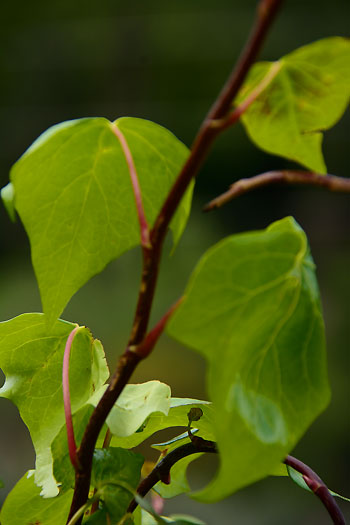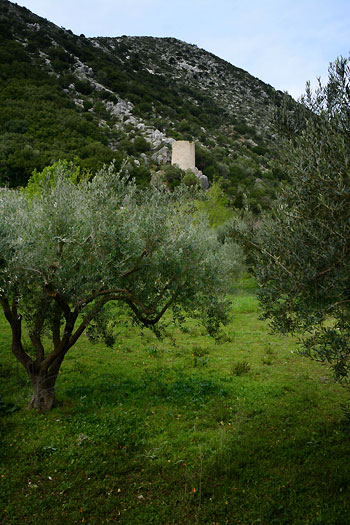 On Saturday 10th of March, Forkis Theatre group have their annual Carnival Party/Dance at the Cultural Center in Vathy. Dj Dimos and friends will be making music so it's just up to you to bring your Kefi and costumes. Doors open at 10pm. You know it will go very, very late. If you want to book a table you can call 6976778037 or 26740 32083 otherwise just take a place on the dancefloor or near the bar.
Thursday 10th - Another fine day yesterday, but the forecast says rain for the rest of the week.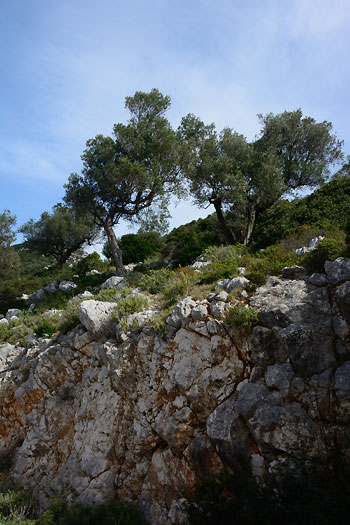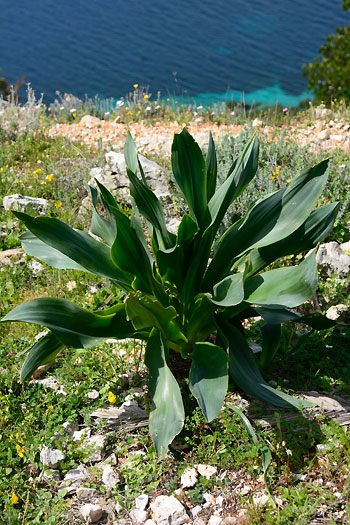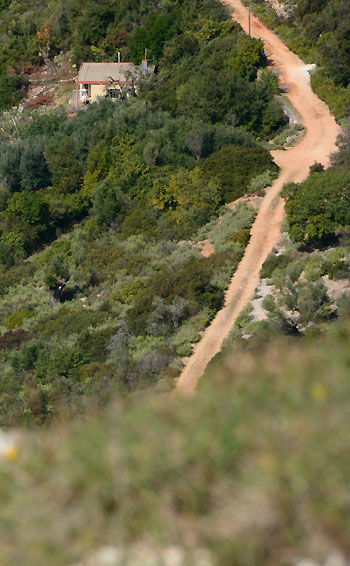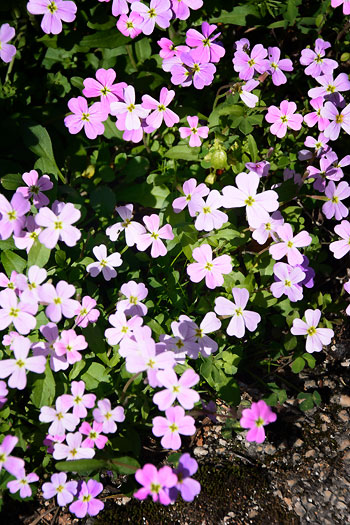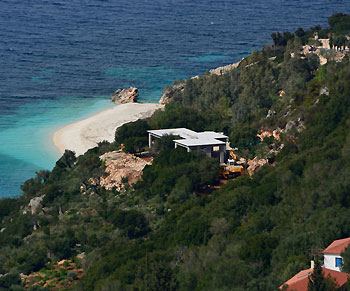 Above & Below - New builds in Ag. Ioannis, also known as the millionaire's mile, means things must be looking up.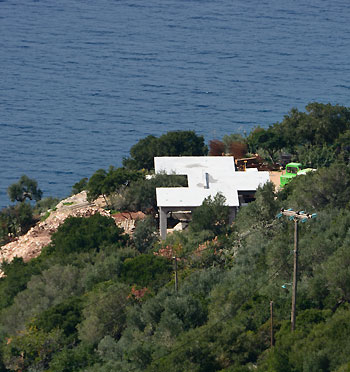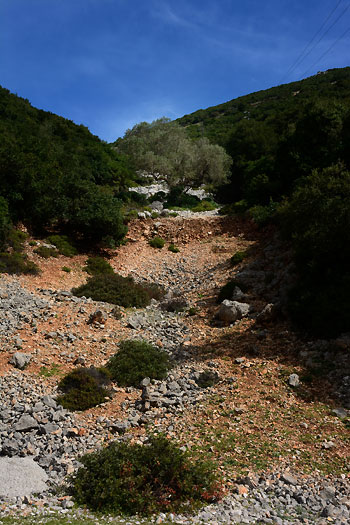 Above - A stone river. Erosion.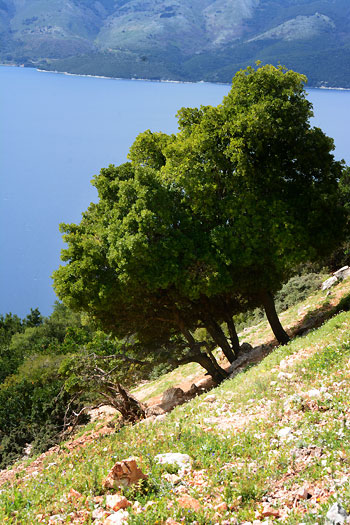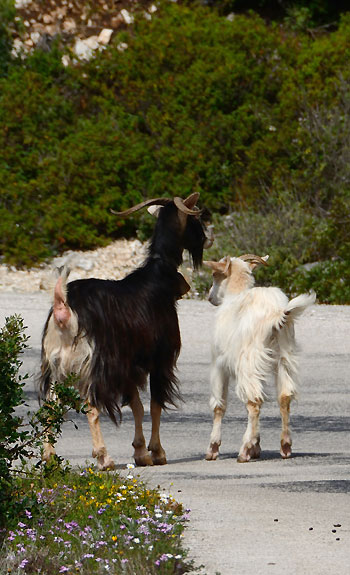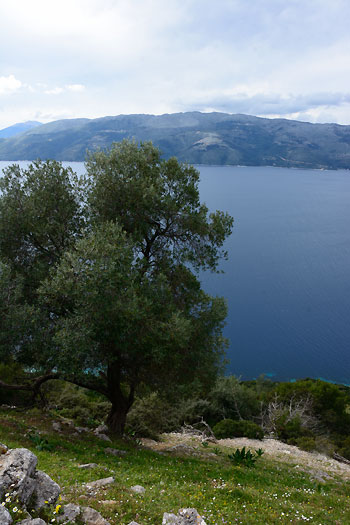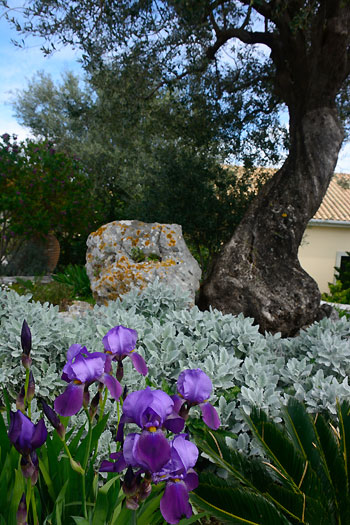 Above & Below - The beautiful gardens at Chani (Xani).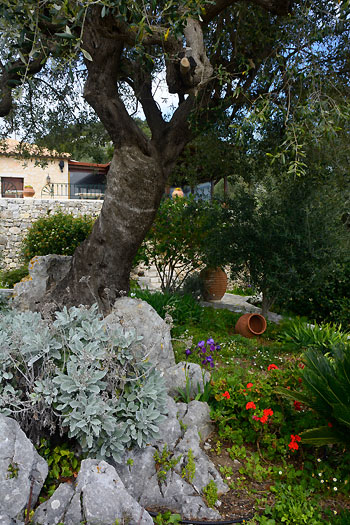 Friday 11th - The Vathy Primary School committee put on a Carnival Dance for this kids yesterday afternoon at the Cultural center. Nothing more inspiring than kids dancing without abandon. Love it.