What's New On Ithaca Greece
March on Ithaca
Wild flowers begin to bloom across the mountain sides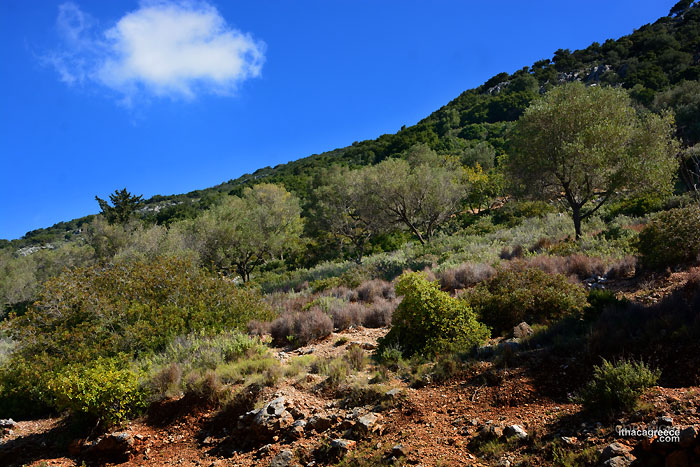 March 2016
Monday 21st - After such a rainy week last week, the forecast has some sunny days ahead. Temperatures are also going up.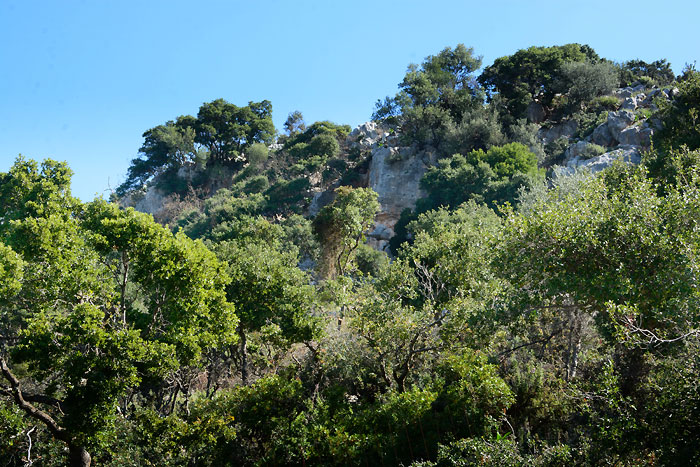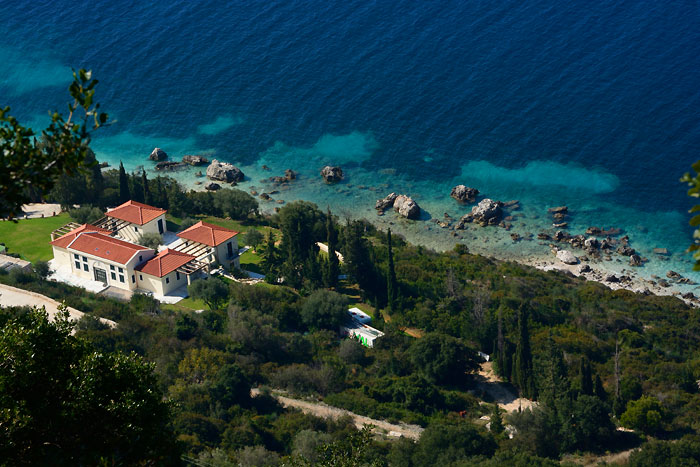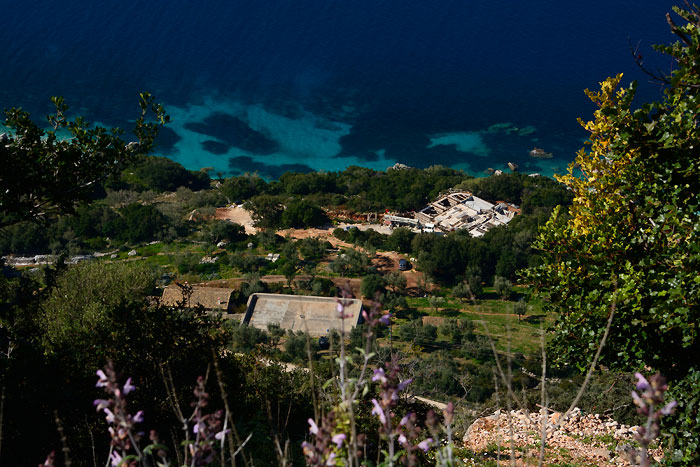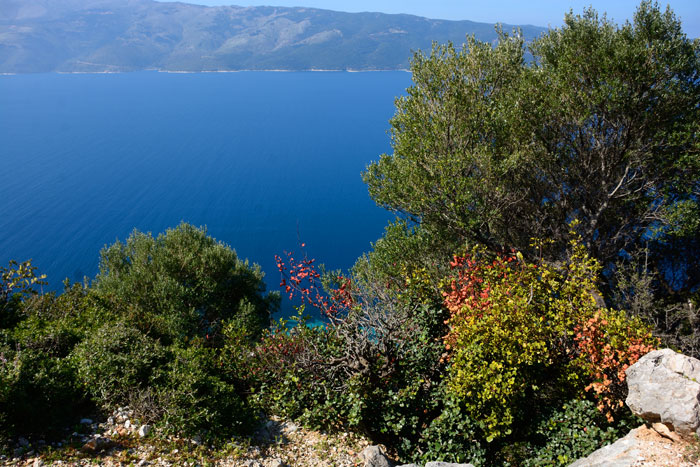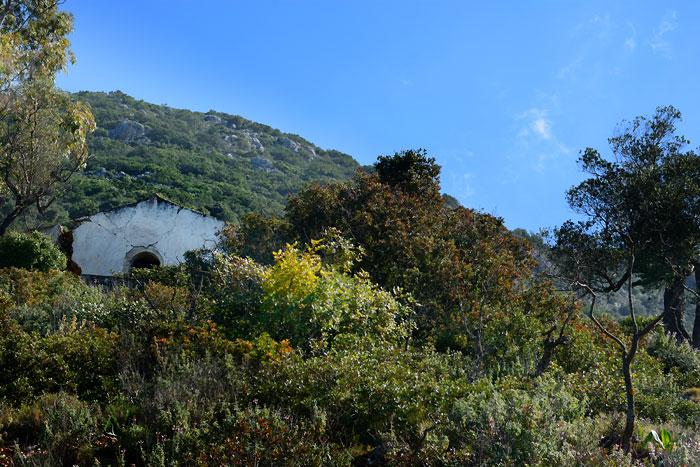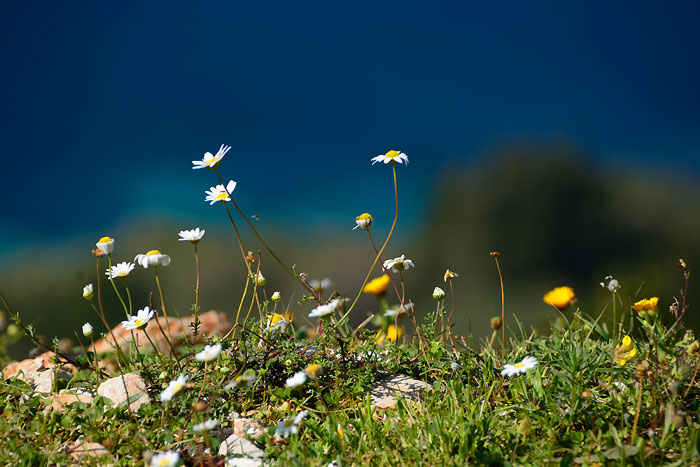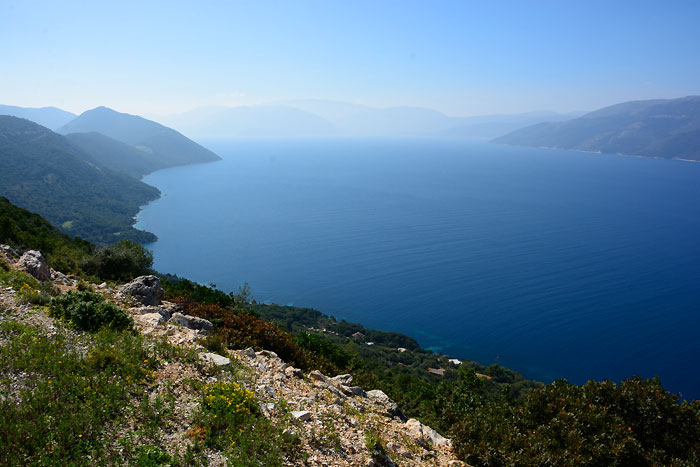 Over the next month, the sprinkle of wild flowers will soon turn into an explosion.
Wednesday 23rd - After some very fine and mild weather, yesterday afternoon it started to become overcast again. We're sure to have a few more days of rain, but maybe not today.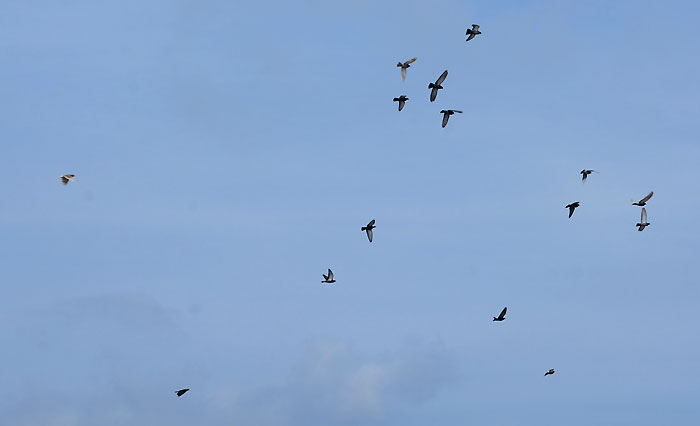 Lefki village in the middle of Ithaca may not be in the center of the tourism set, but it has alot to offer. It's picturesque village is highlighted every evening when the sun sets so spectacularly over the Kefalonia Strait which runs between the islands.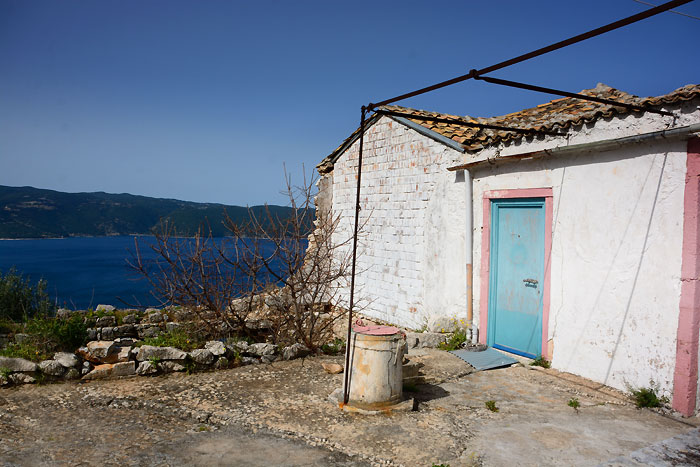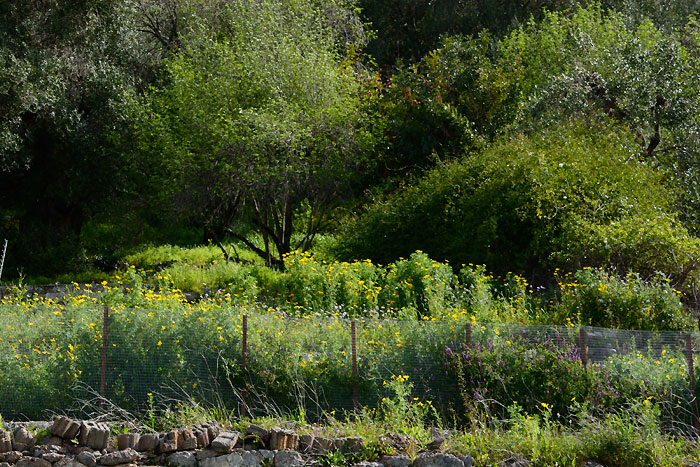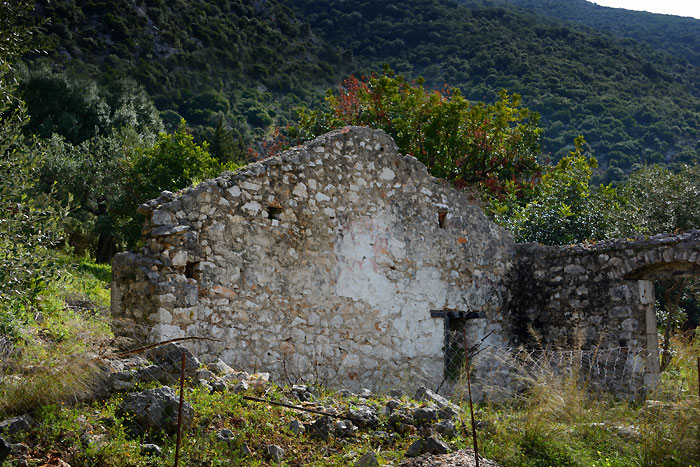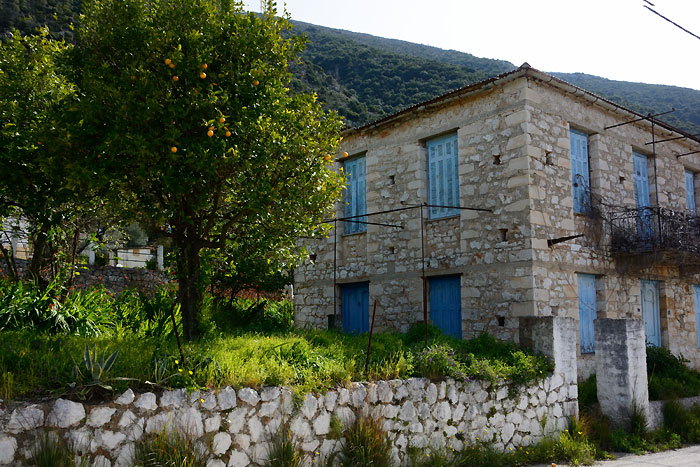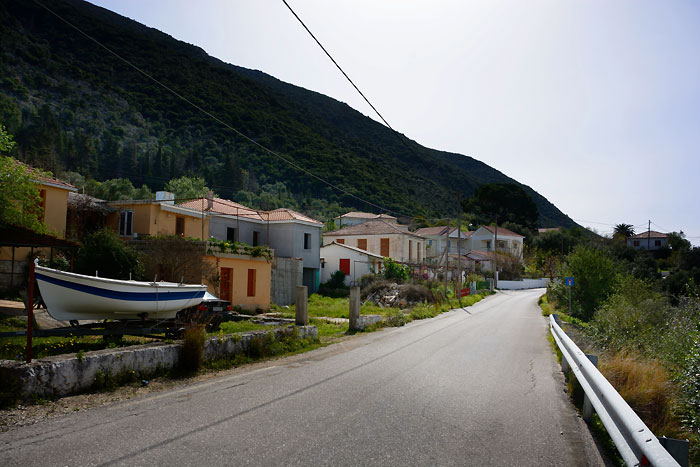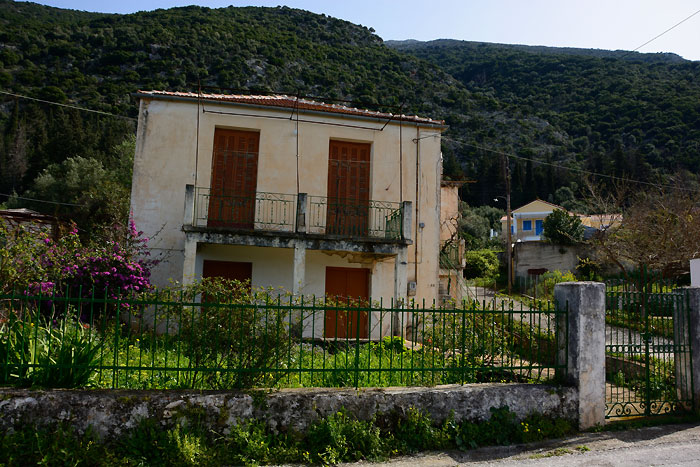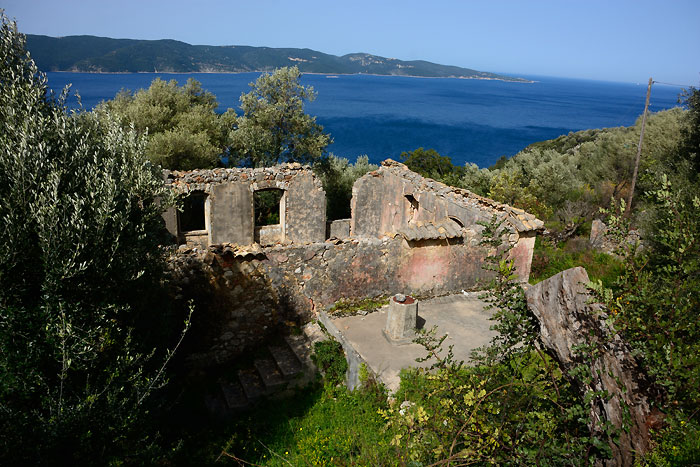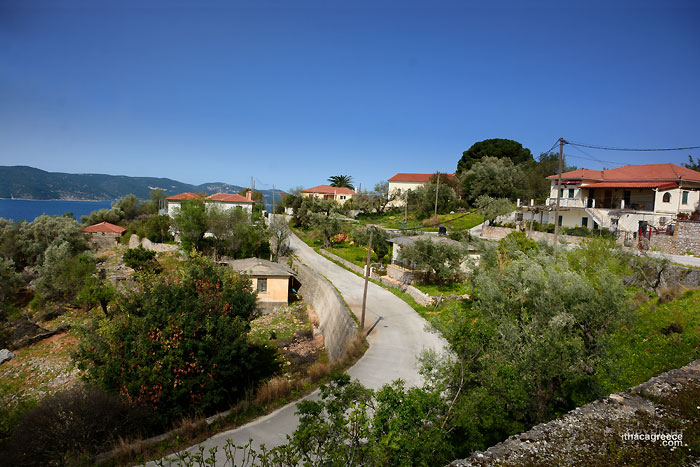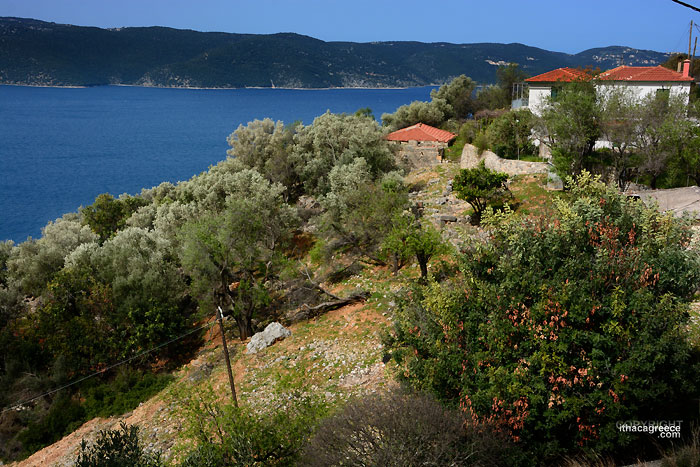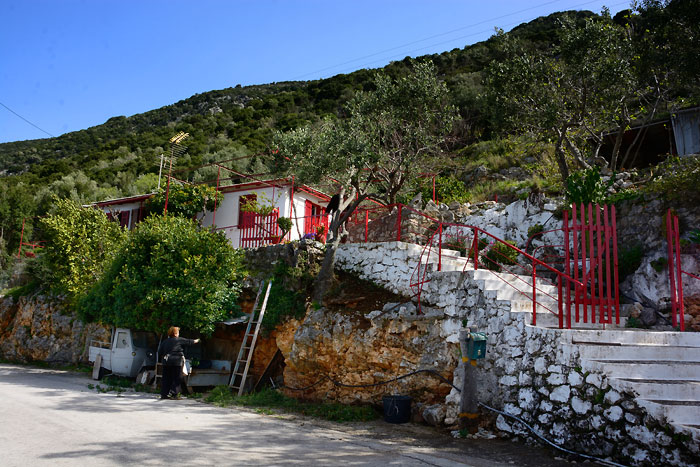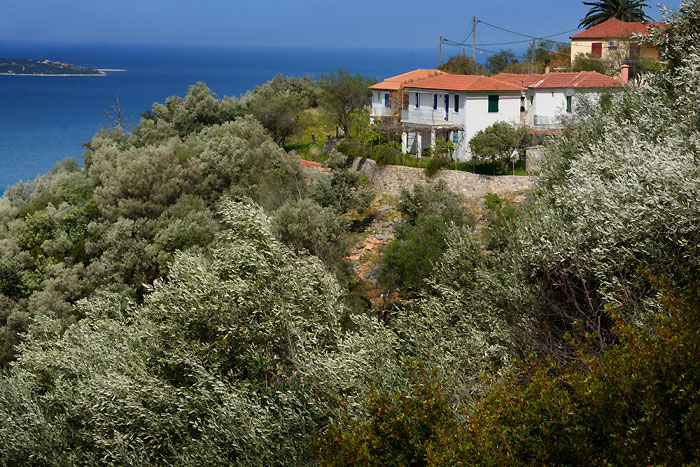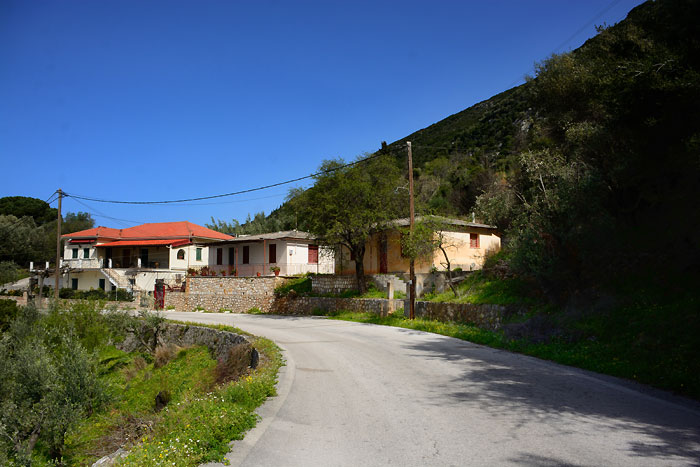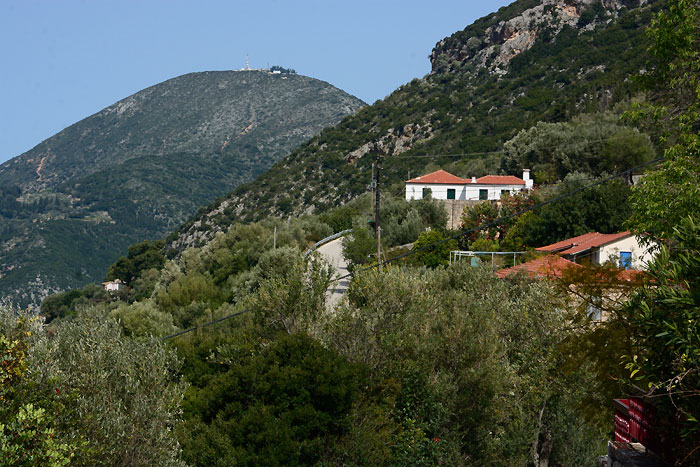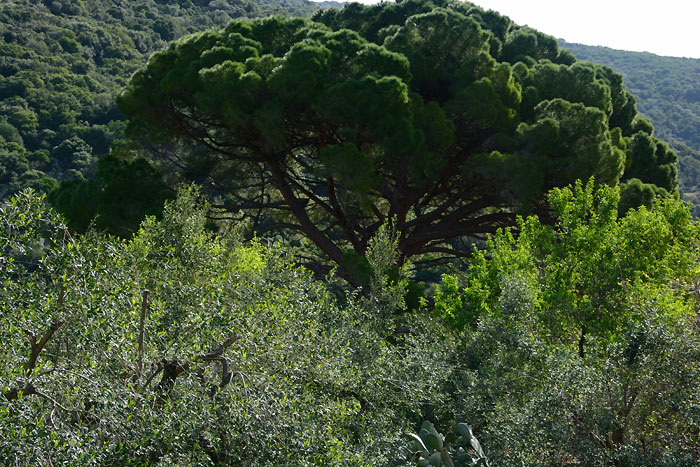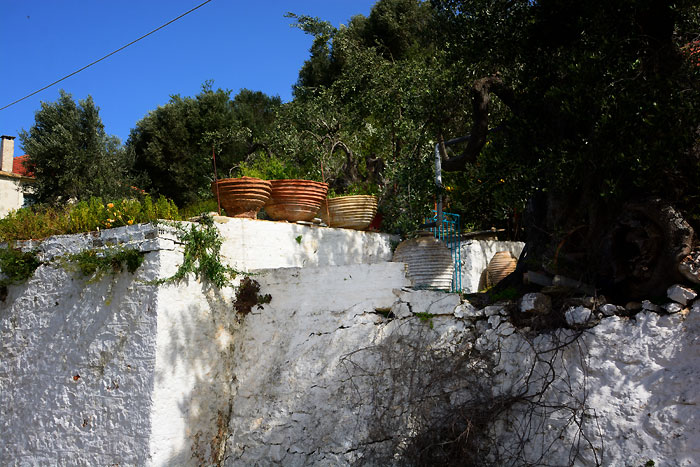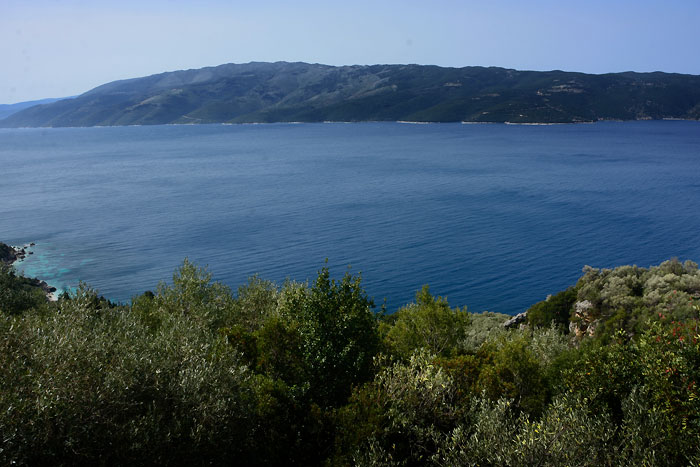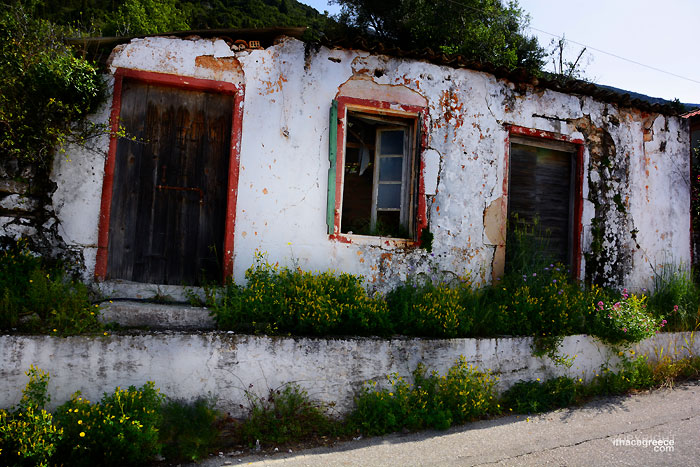 Friday 25th - Today is Independence Day with parades and celebrations all over the country, including Ithaca, despite early rain threatening to cancel. It turned out to be a fine day, although a little cool when the wind blows.
Before we get into Independence Day, last night, the north Ithacan football team, Odysseas, held a fundraising party at Margarita in Stavros. For some pics CLICK HERE or on photo below.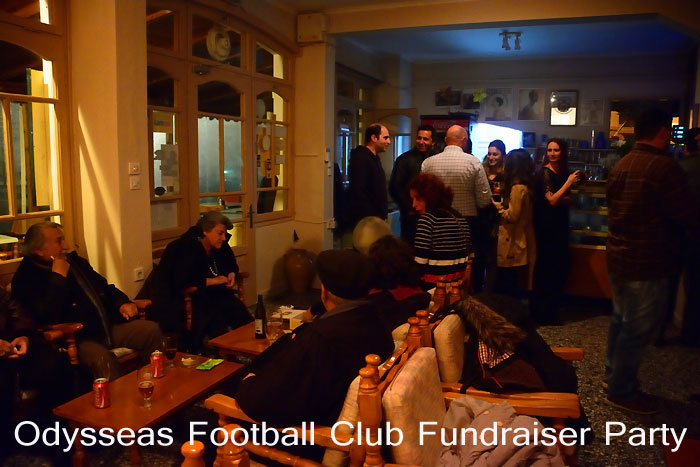 It ended up a fine day for Independence Day 2016. CLICK HERE or on photograph below for 2 pages of pics from today's celebrations and parade.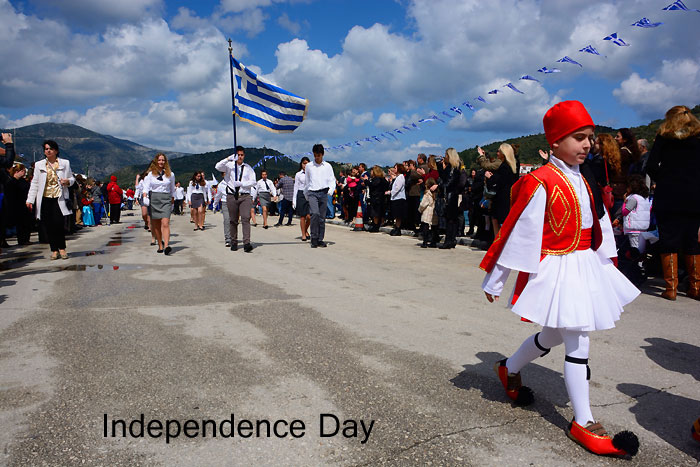 It's a shame that Symposium Restaurant and Gerry's bar in Frikes won't be working this year, but times change and new things will come, like a bakery for Frikes and the pizza restaurant which opened last summer and will now have seaside seating due to Gerry's bar no longer using the space he had allocated for his business.
Monday 28th - Daylight savings started yesterday so from now on the days will be longer, although as thought by some locals, this time of year is chillier due to January and February being so mild. Rainy mornings turn into brilliant days though.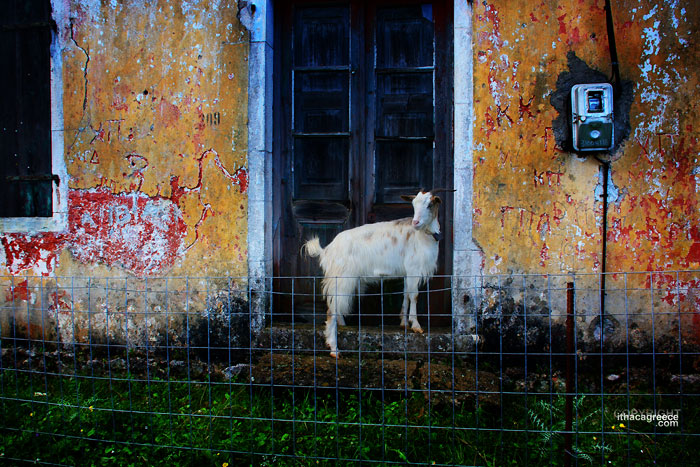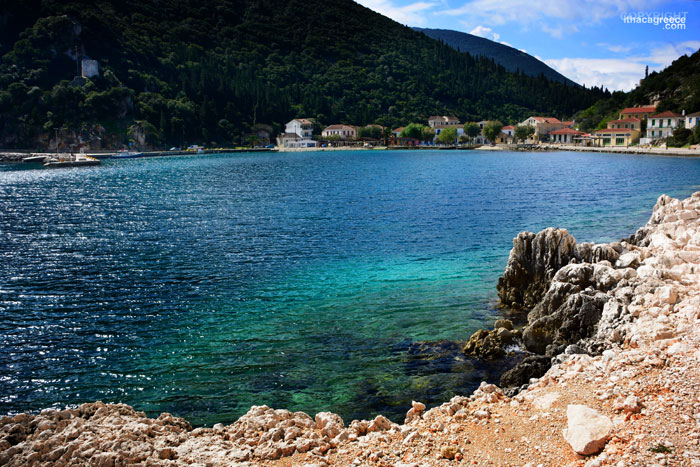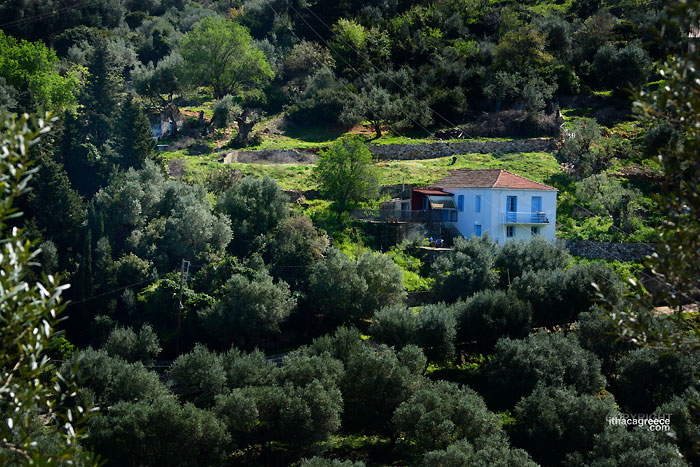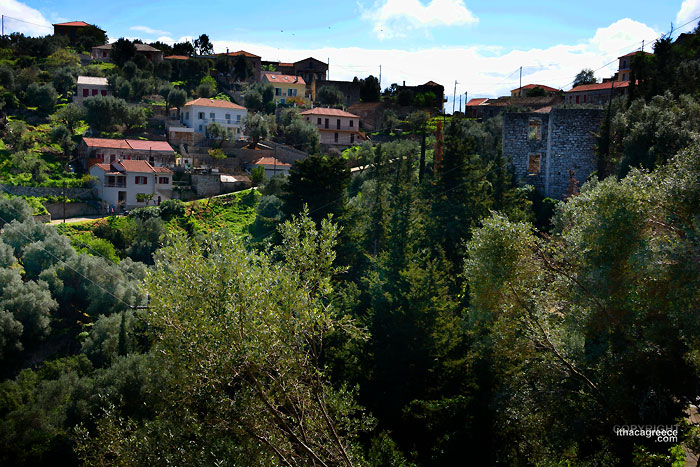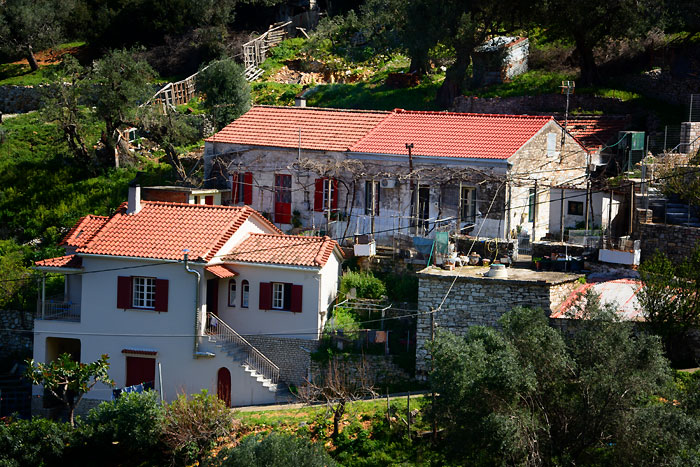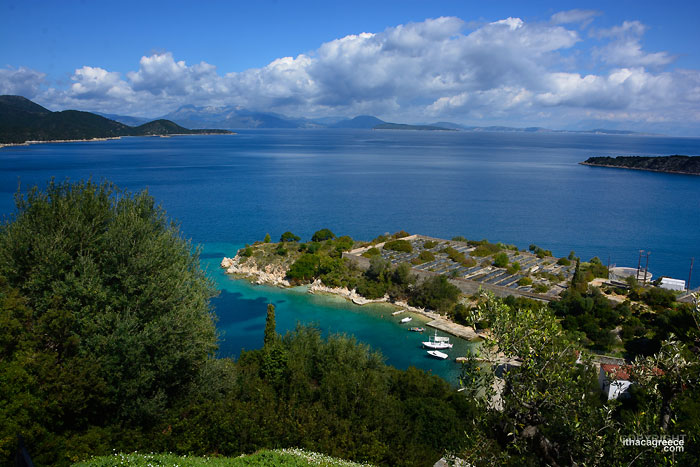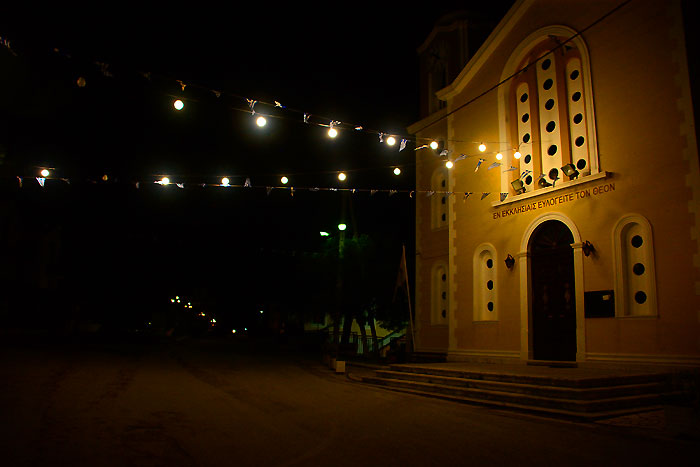 Wednesday 30th - The end of another month. Daylight savings started this week, letting in more light into the evenings.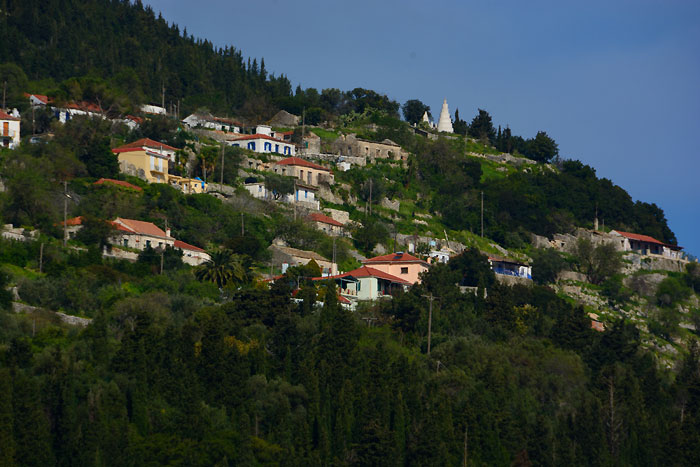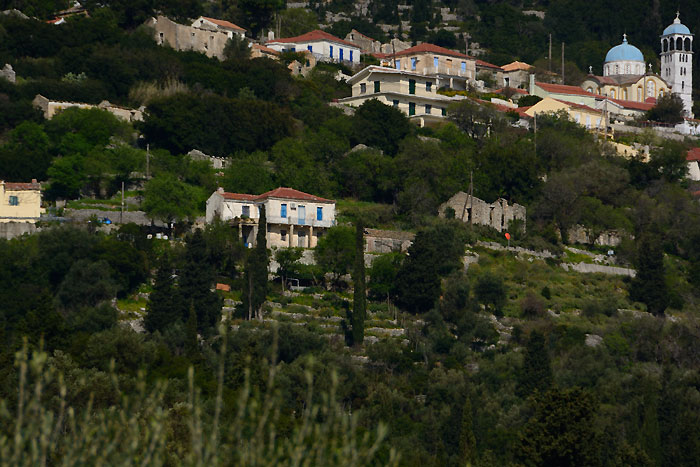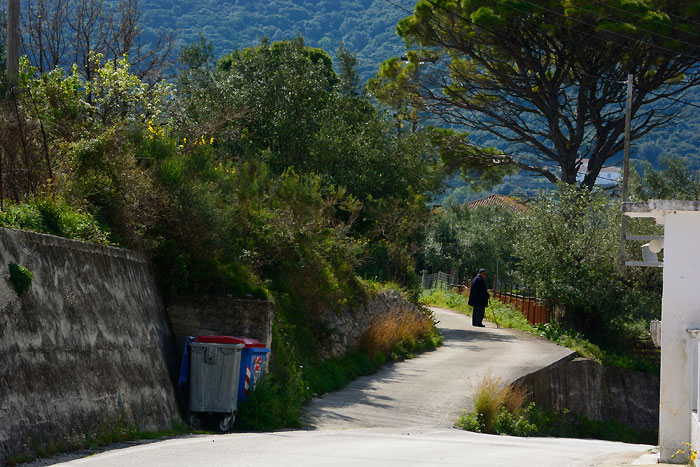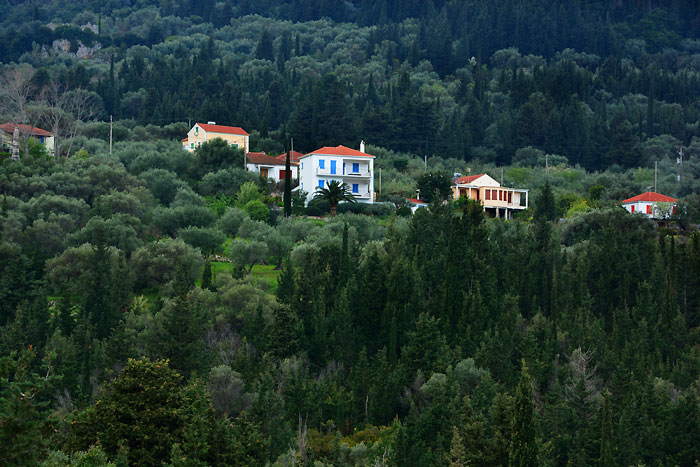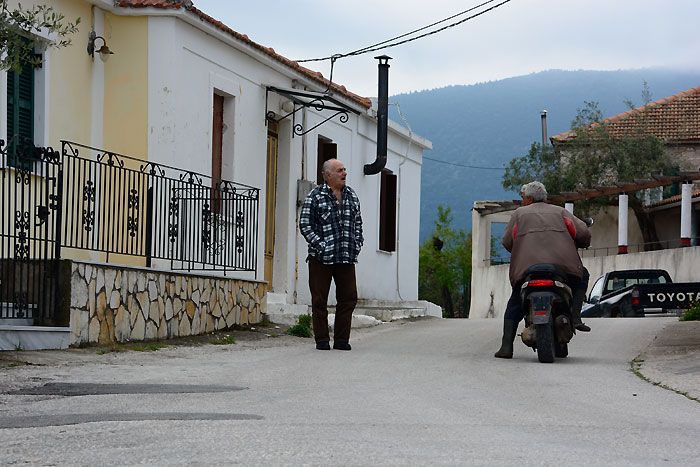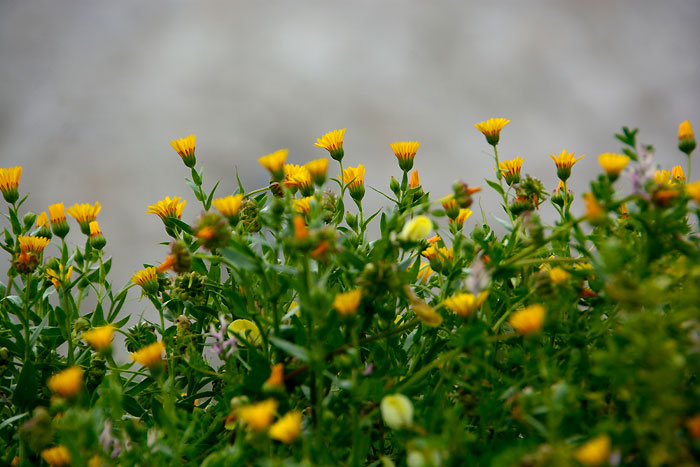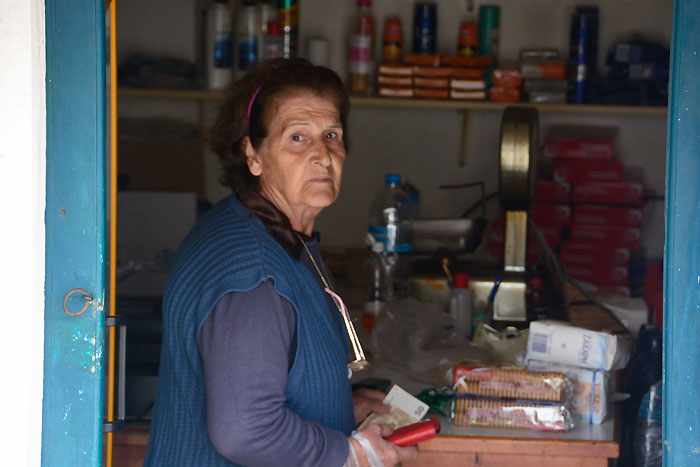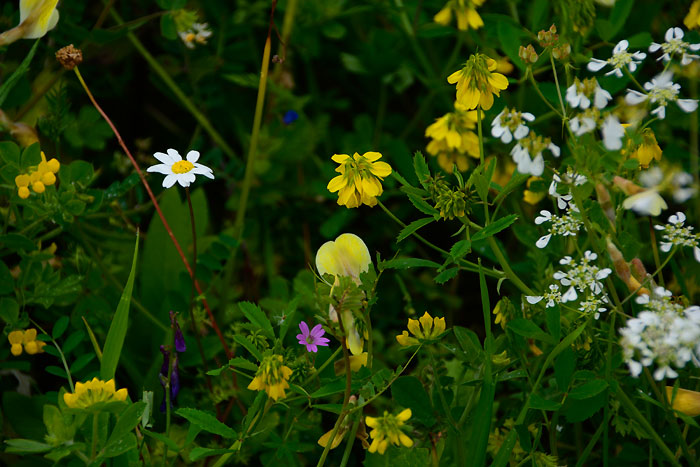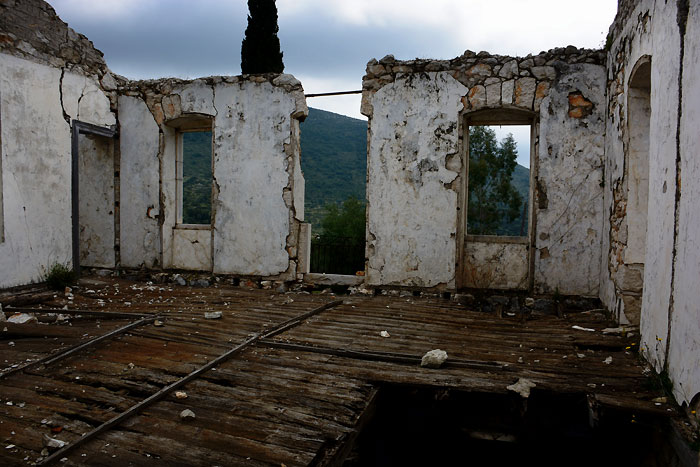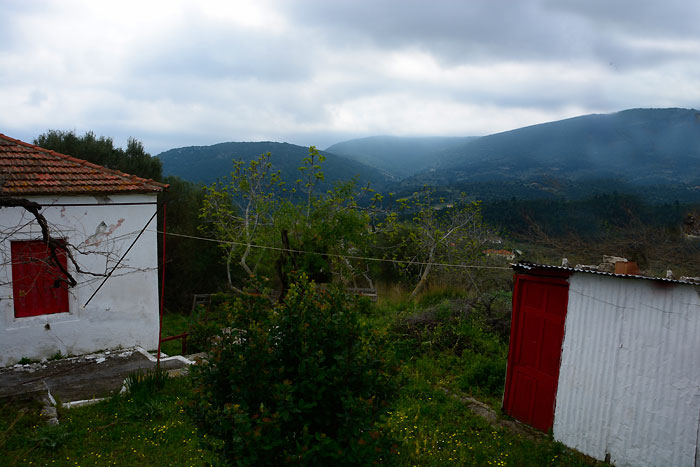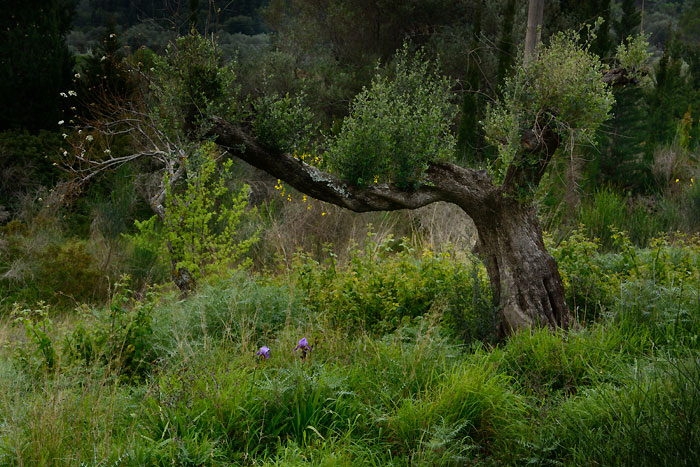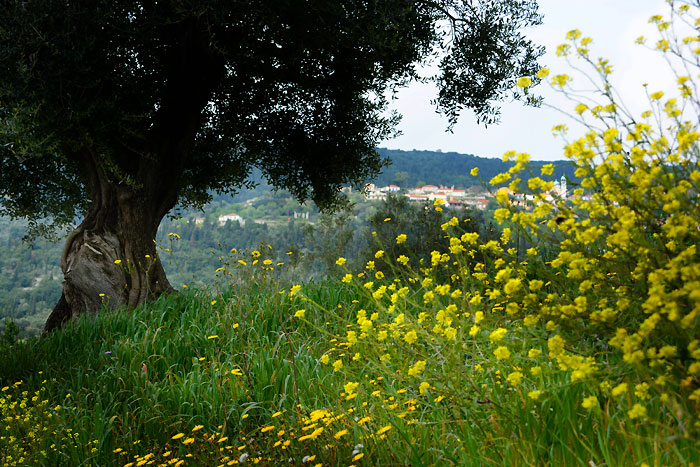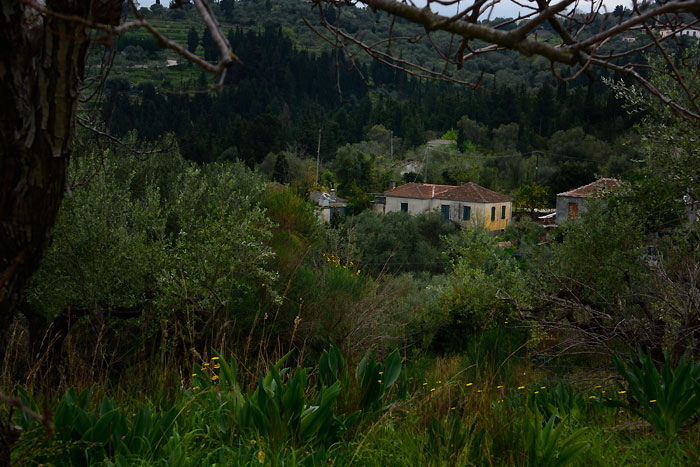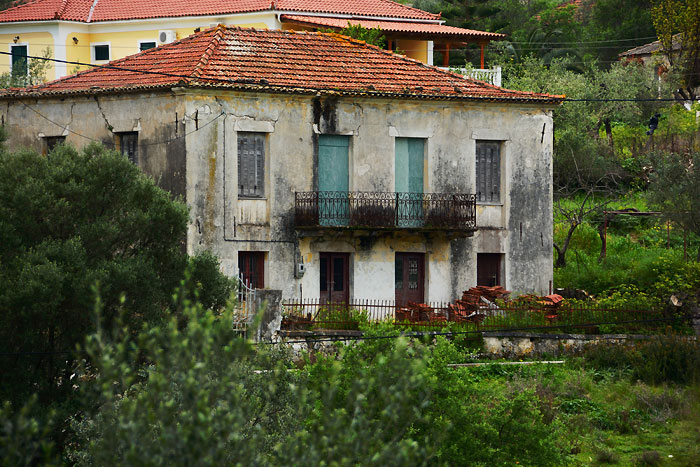 Thursday 31st - It's the perfect weather for walking, so I like, many others on the island, put on my walking shoes and head out into the beautiful natural environment of Ithaki.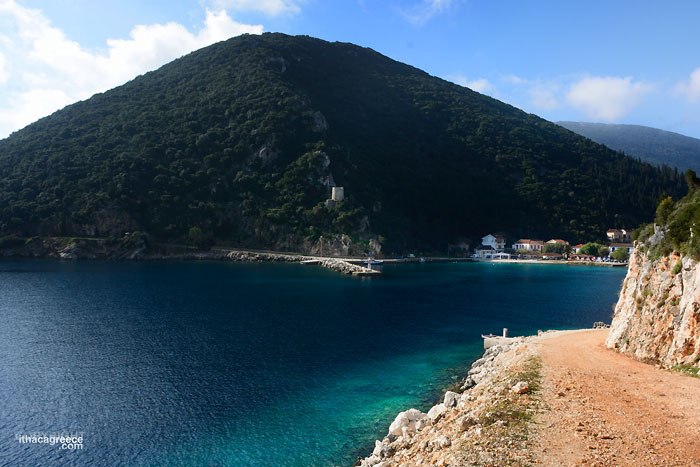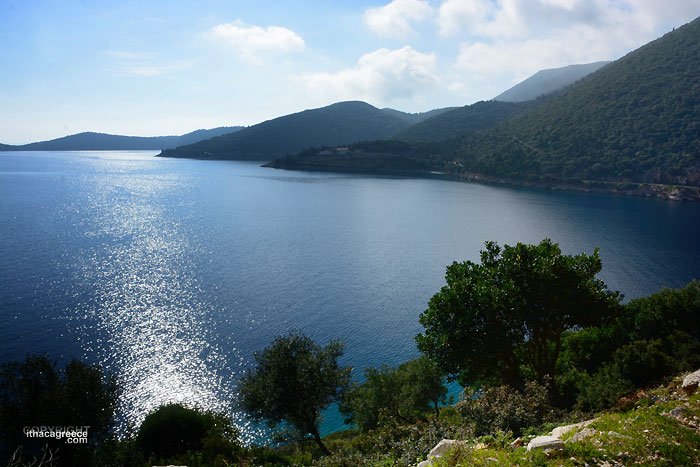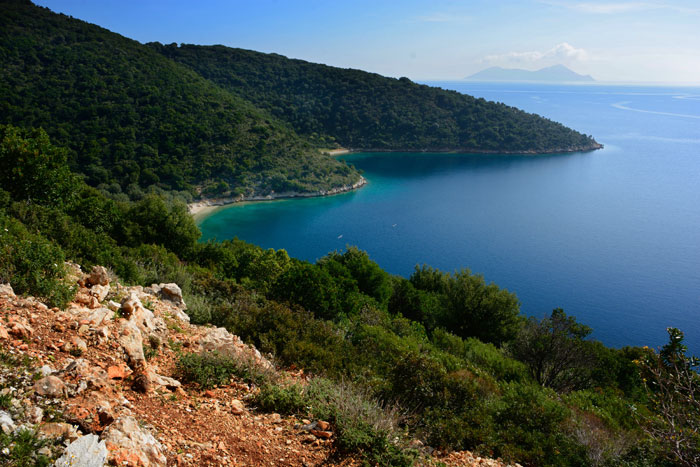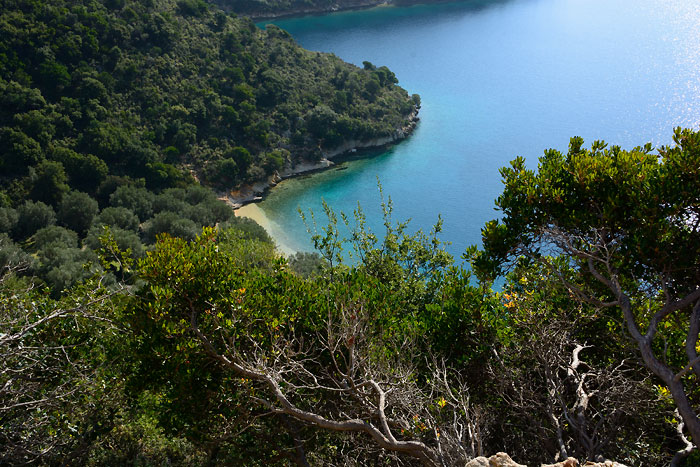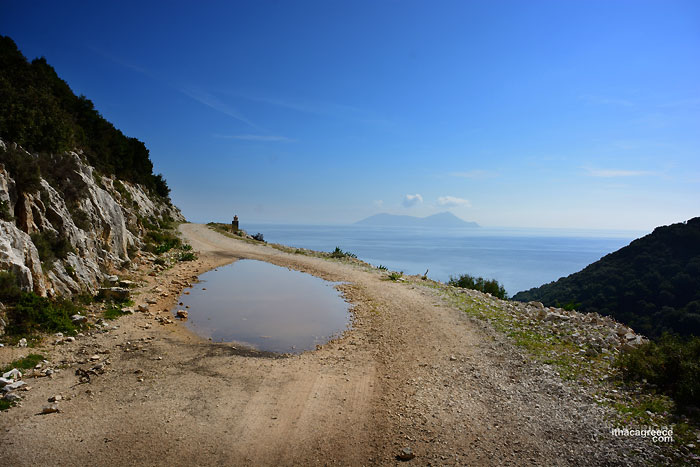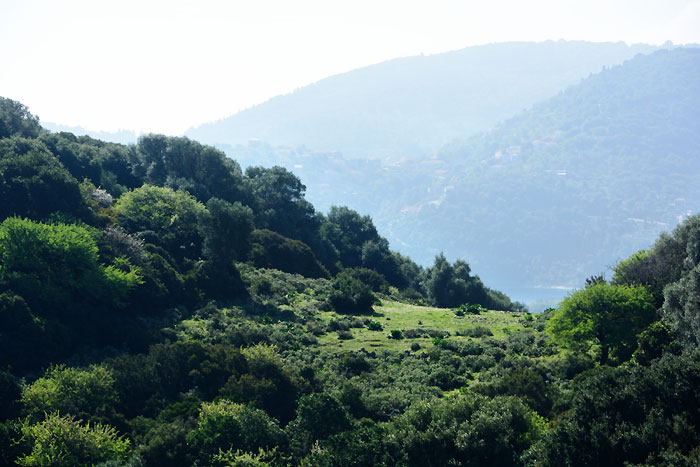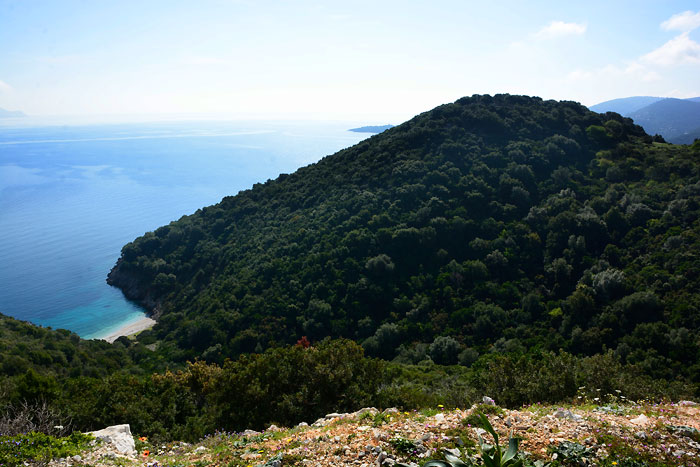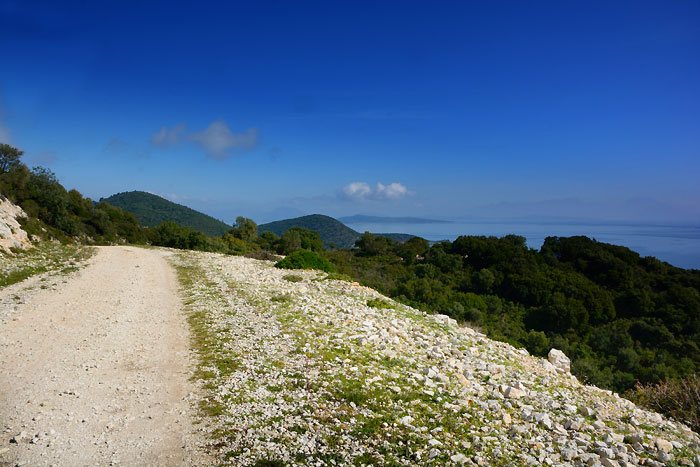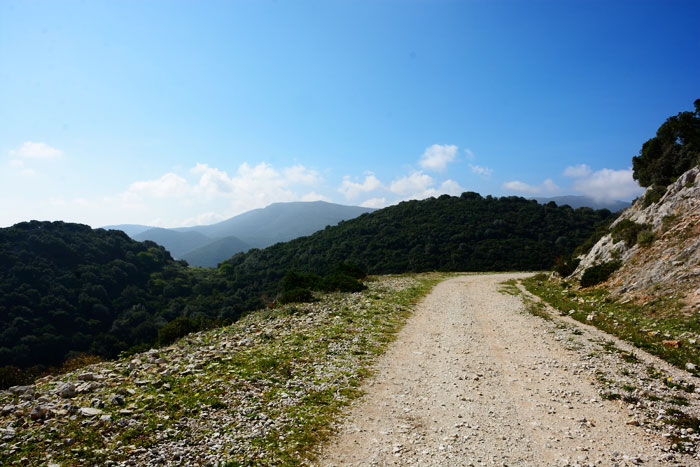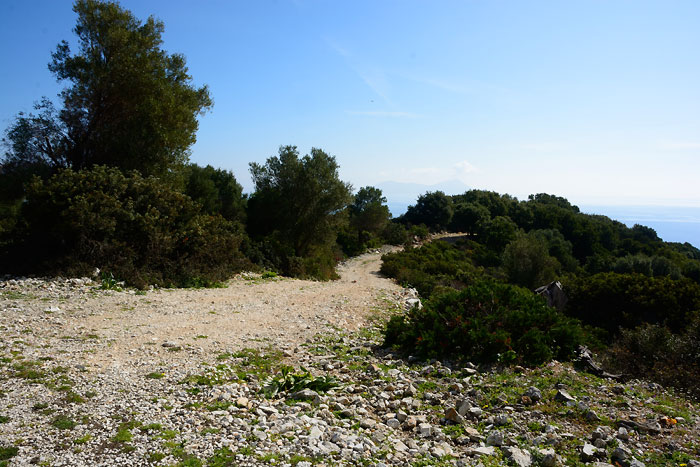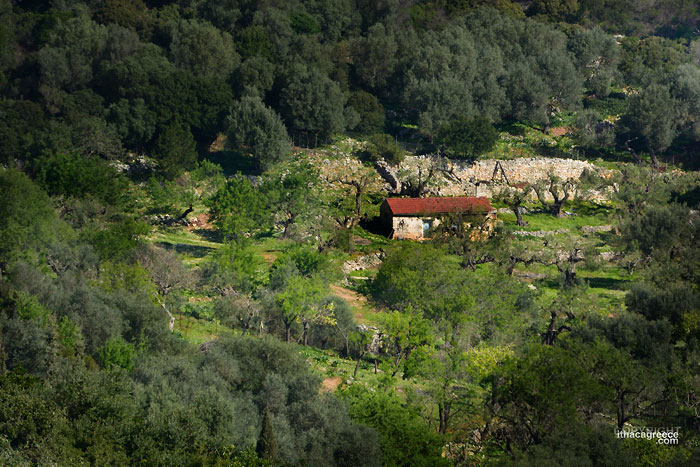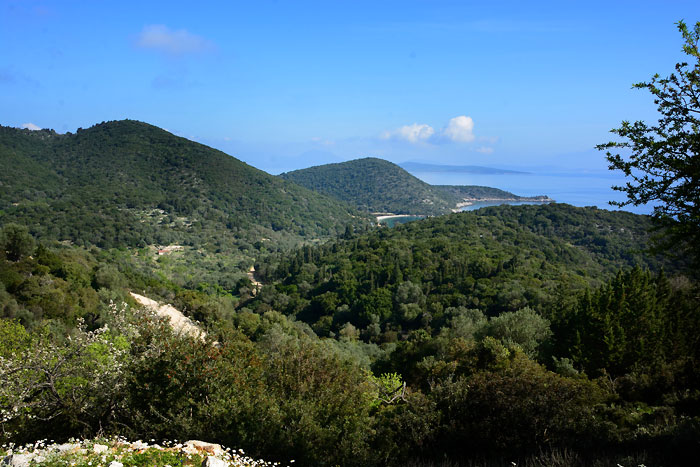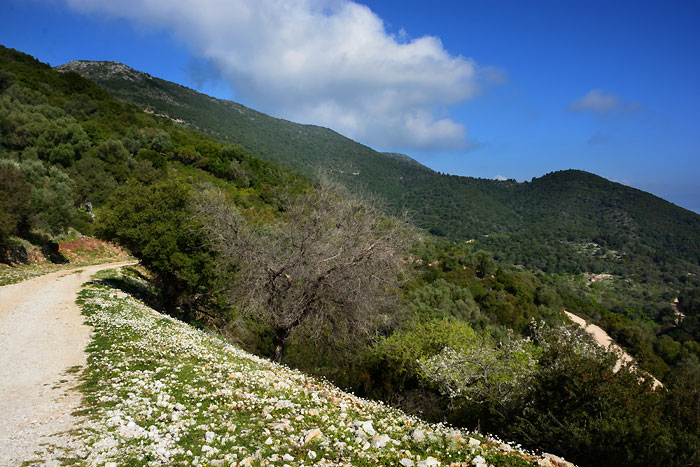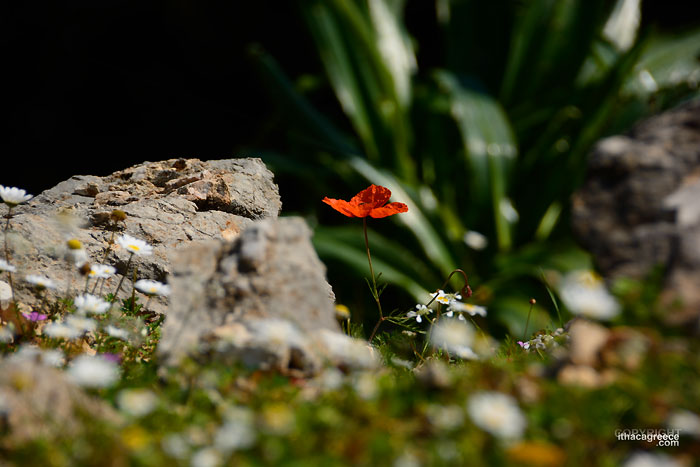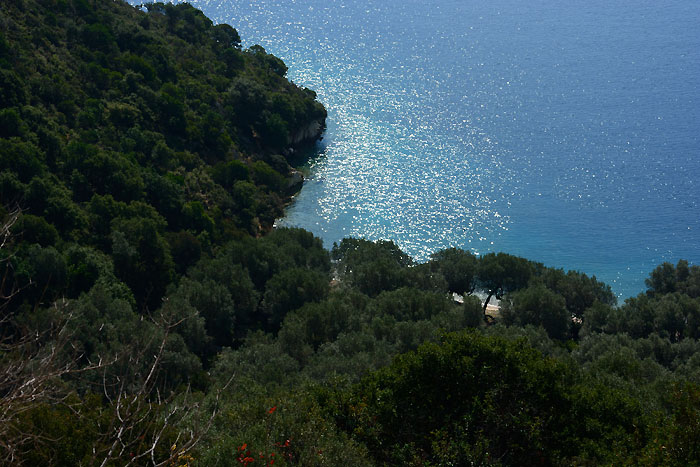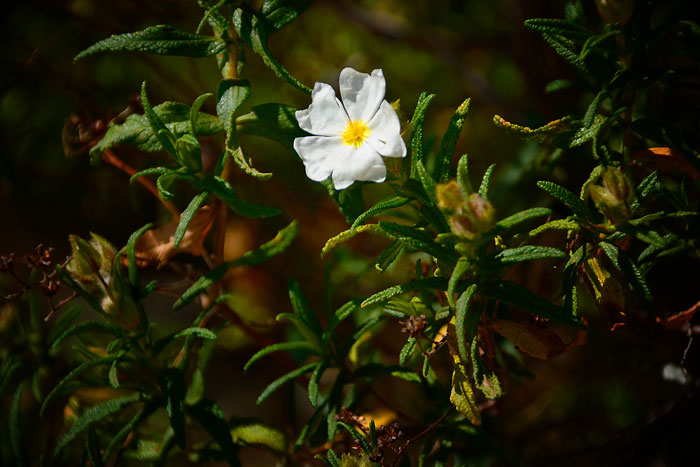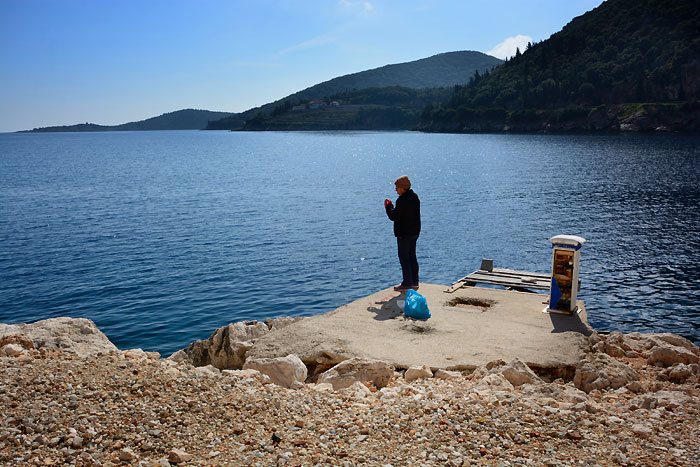 ---
March 2016
Almond blossoms decorate the hills
Monday 21st
Middle Ithaca, between Lefki and Xani is rugged and steep with cliff faces.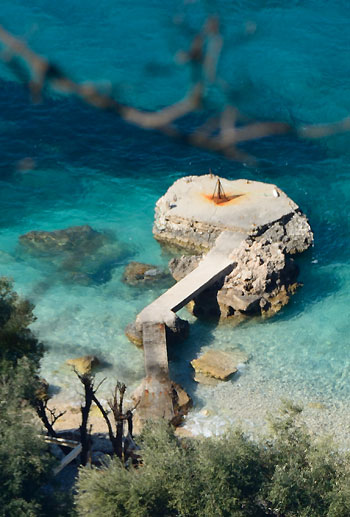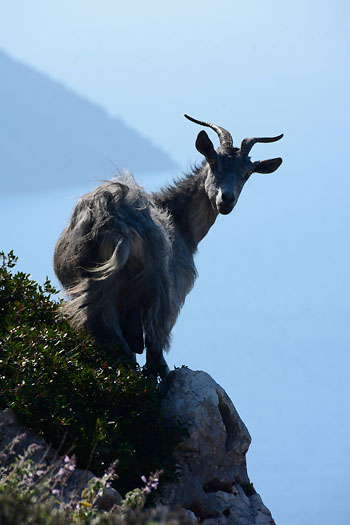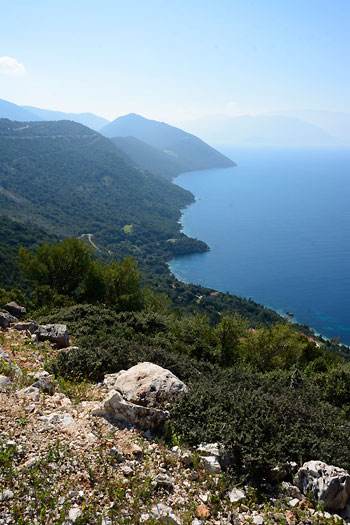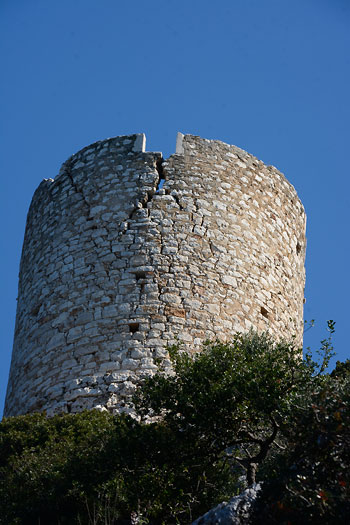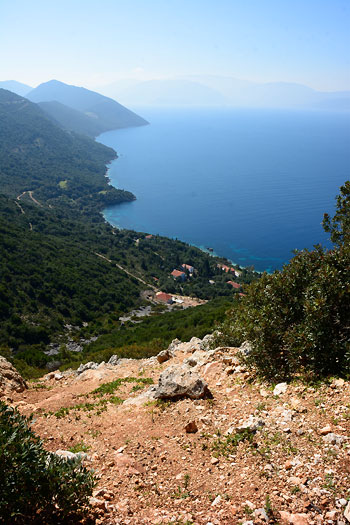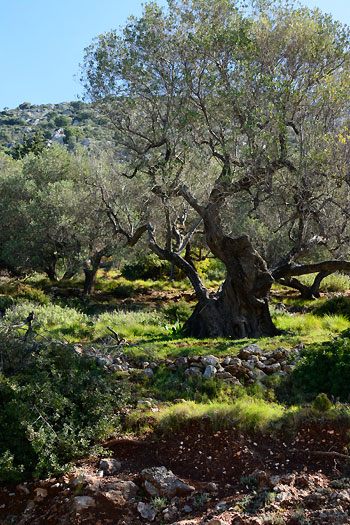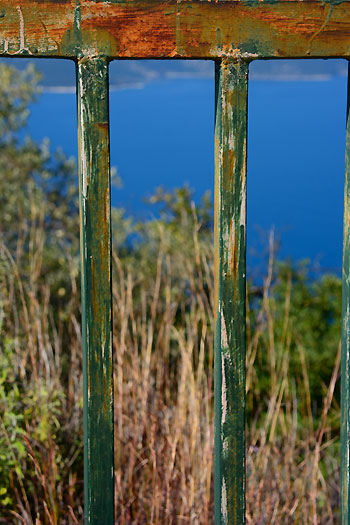 Wednesday 23rd - I heard a rumour that there may be a party at Margarita Cafe for the north Ithaki football team on Thursday night.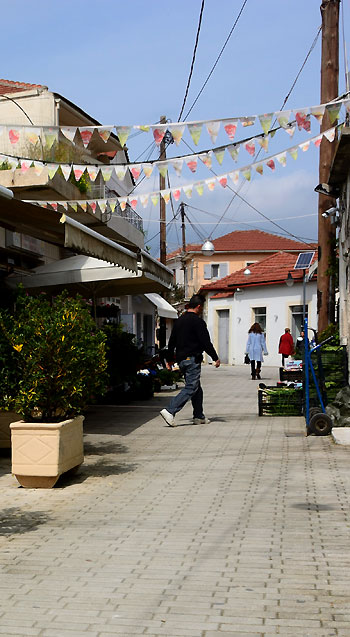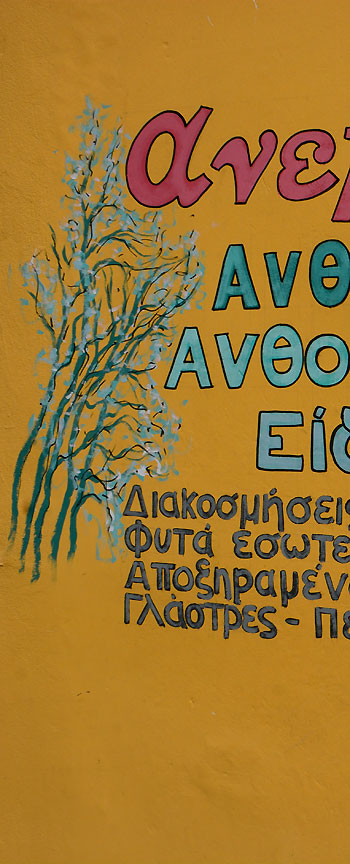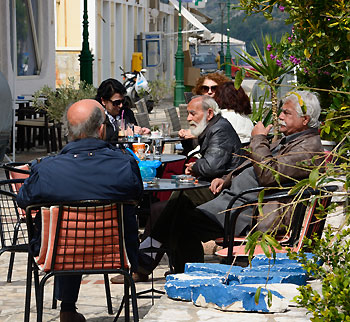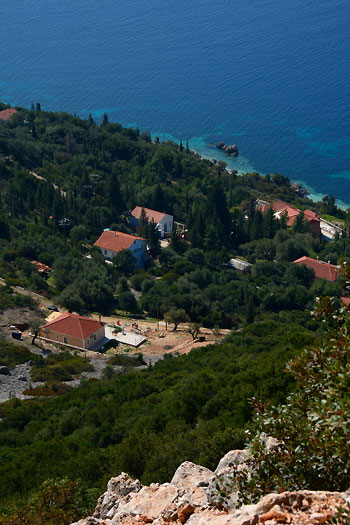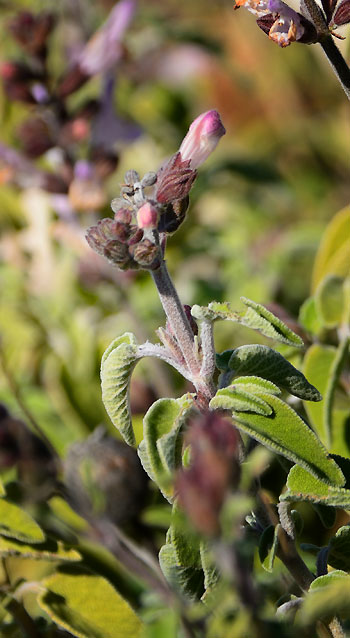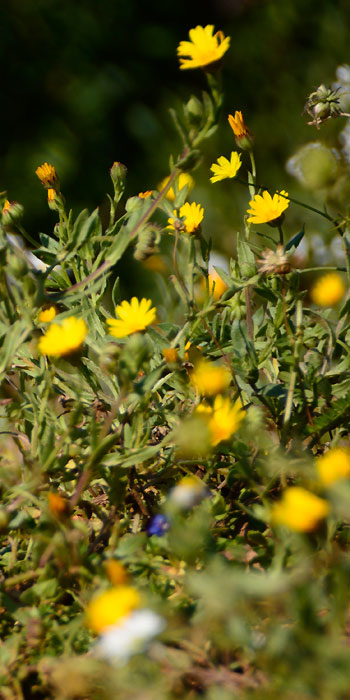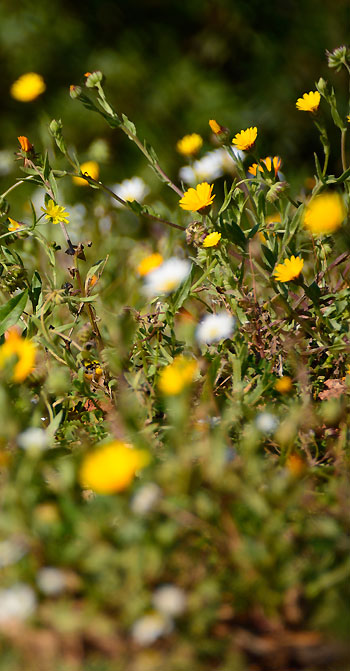 Just incase there is any doubt it's Spring, the wild flowers across the island are beginning to bloom like an explosion of colour.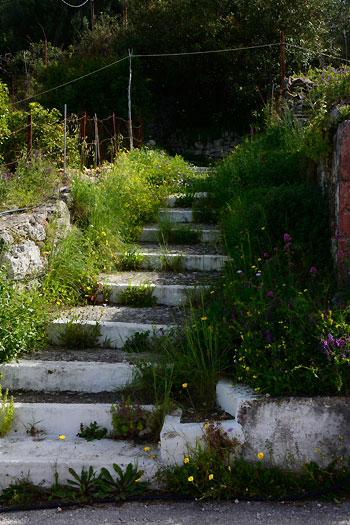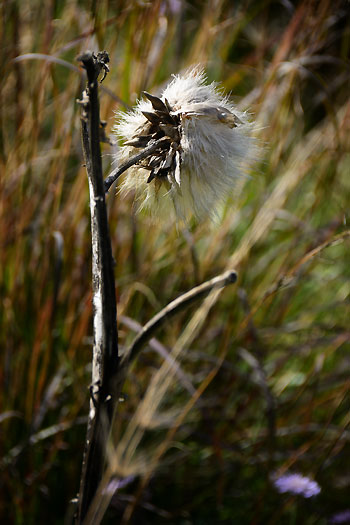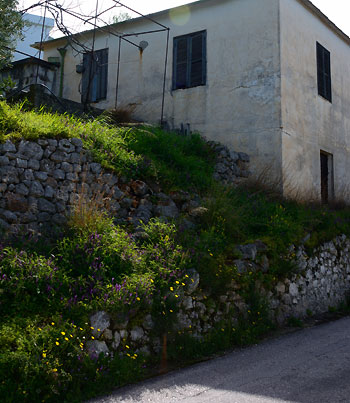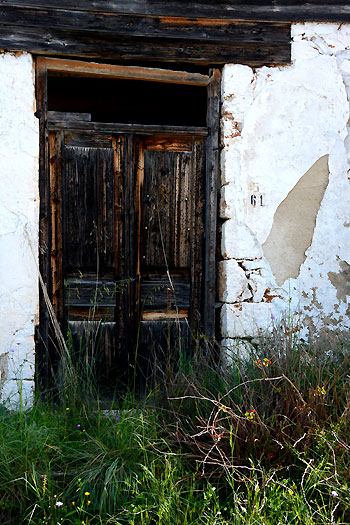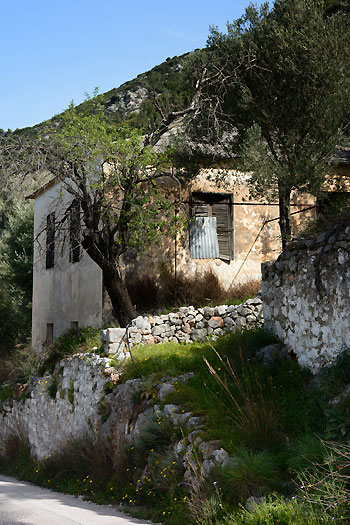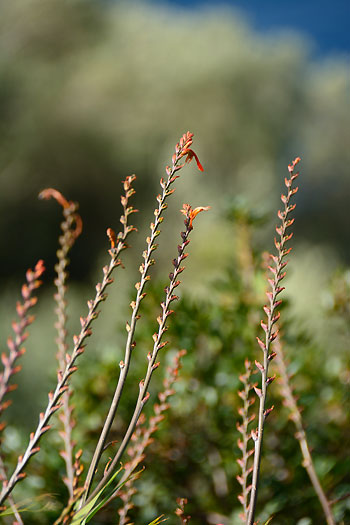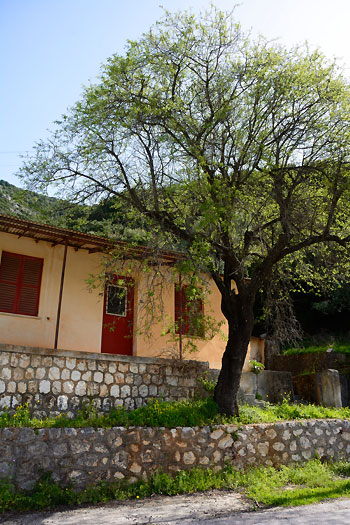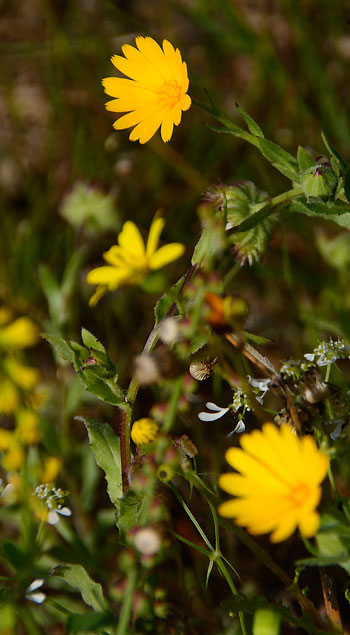 Ferries were stopped today due to very high winds in the Ionian. The wind also made for a very dirty sky today with dust and sand blowing up from Africa, that mixed with a little rainfall, has made for some mud falling from the sky.
Friday 25th - I've been seeing a bit of activity again lately with Rementzo Restaurant preparing to open it's doors again for the season next Friday. Apparently too, there'll be some interesting dishes on the menu during this quieter time of the year with curry, samosas, chilly beans and some other delicious sounding additions. Don't worry, the usual fare will also be available, so for the souvlaki and patates lovers, you'll be well looked after as usual. The Greek dishes you love will be waiting for you.
As it's still cold at night, you may want to book to be sure you get a table.
Monday 28th - With Spring opening up the days, it's a perfect time to walk around the island. The early season light highlighting views not seen at other times of the year.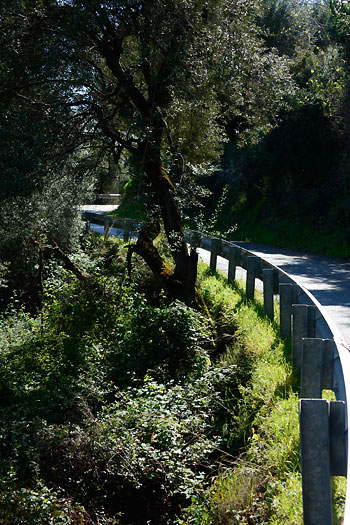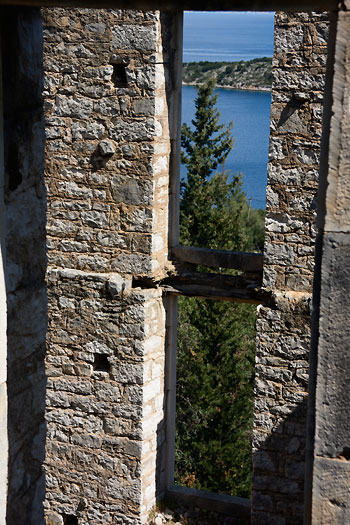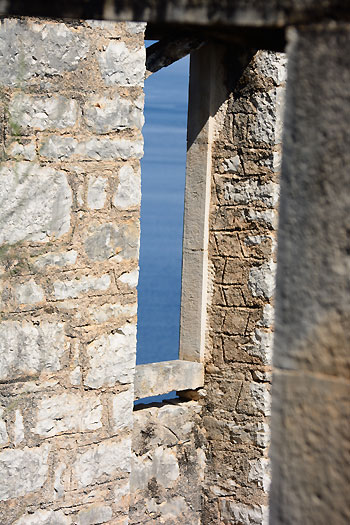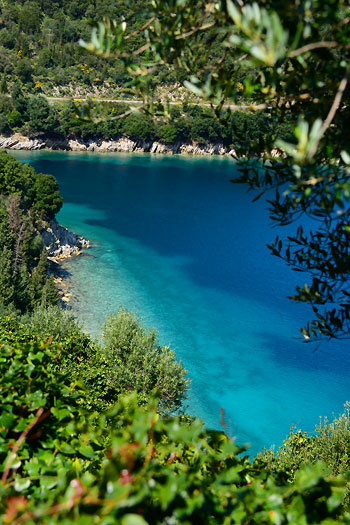 Wednesday 30th - It's been quite a bit chillier so far this month. With April just around the corner however, temperatures are bound to be going up soon.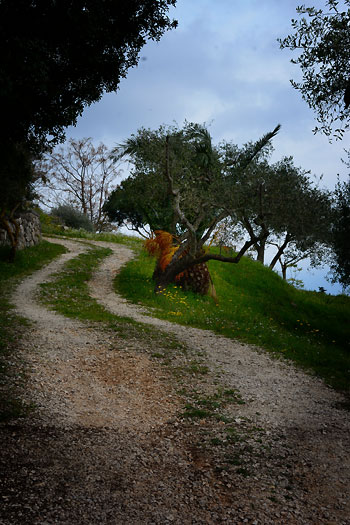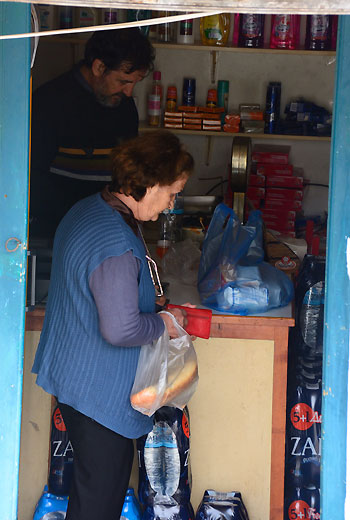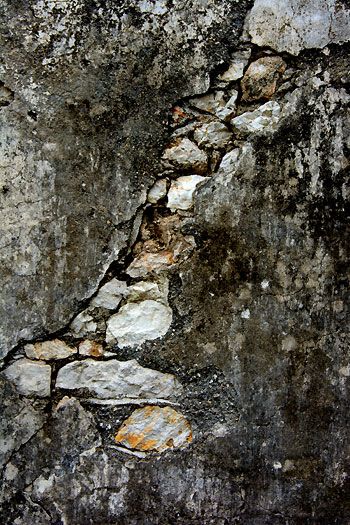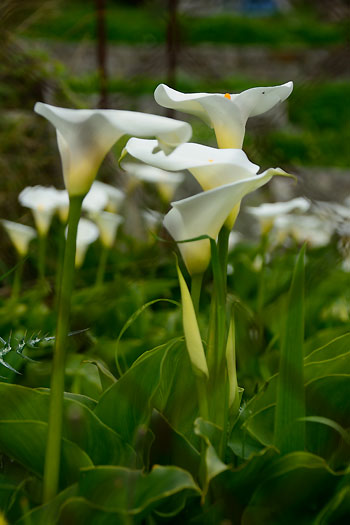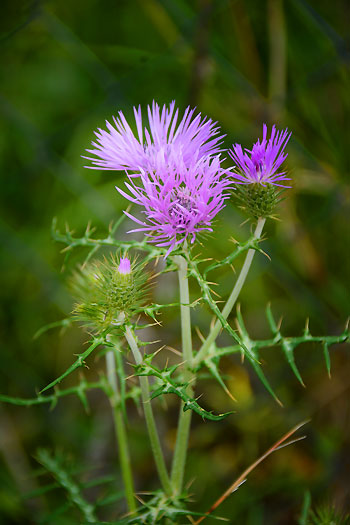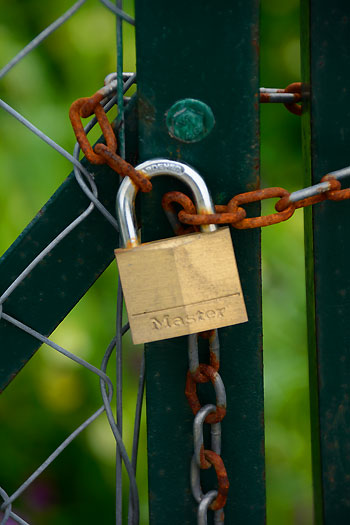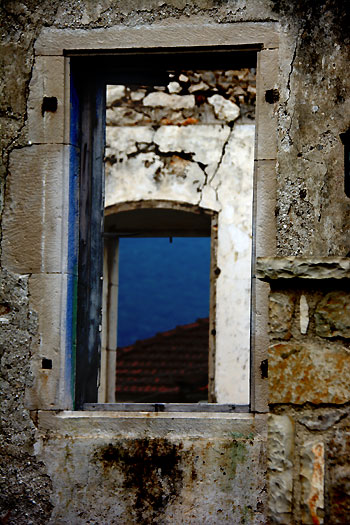 Thursday 31st - Thousands of wild flowers are now exploding around the roadsides, hills, mountains and valleys of Ithaca. With warmer weather approaching, the island will be coloured by them very soon.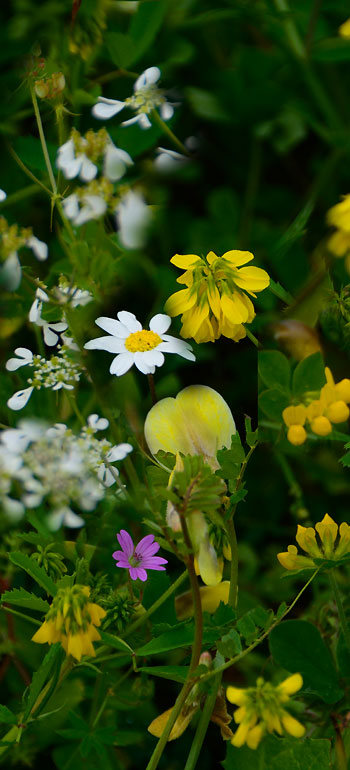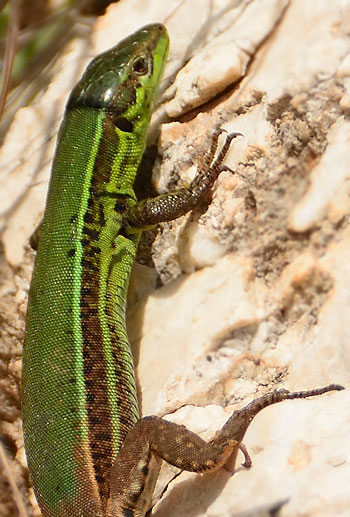 Above - Spring means the awakening of many creatures who have hidden themselves away through the winter.
Below - Limenia, just outside Frikes on the bay.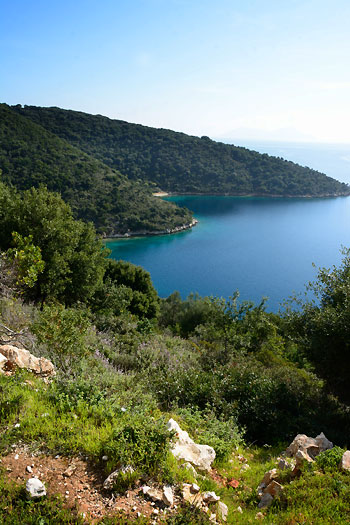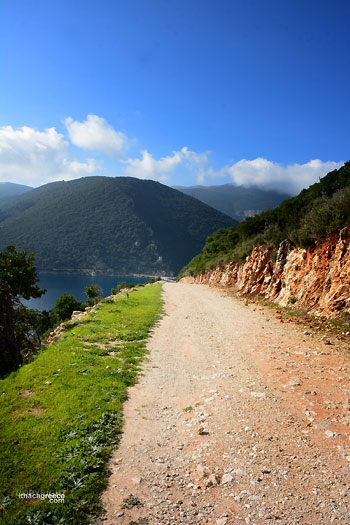 Above - The road to Marmaka means an uphill climb when first getting out of Frikes. You can also get there climbing up the road which leads to Marmaka from Afales too.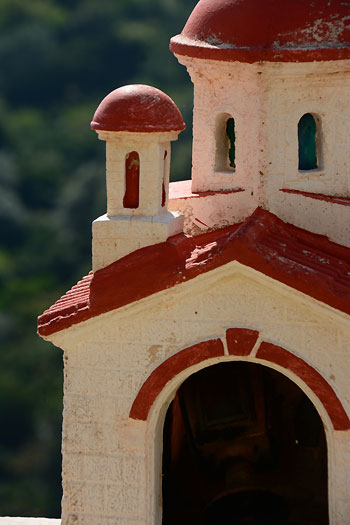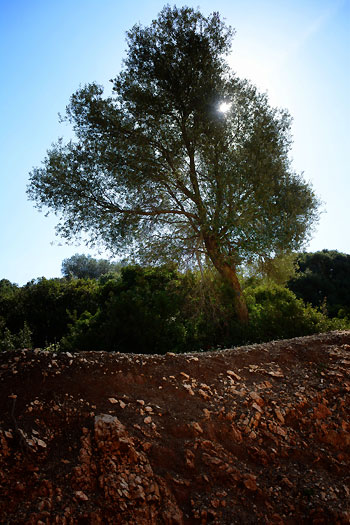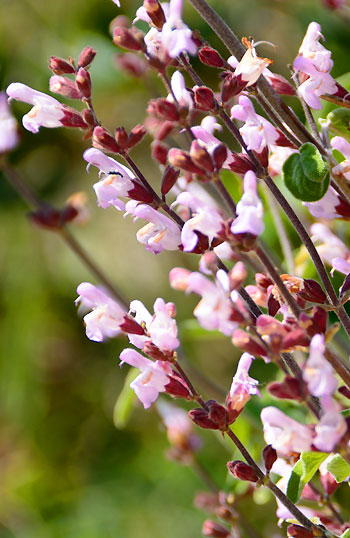 It was so warm yesterday, while walking, I could easily have been comfortable in a T-shirt. Summer isn't too far away now.