What's New On Ithaca Greece
September on Ithaca
Edging our way to the end of another Summer on Ithaki.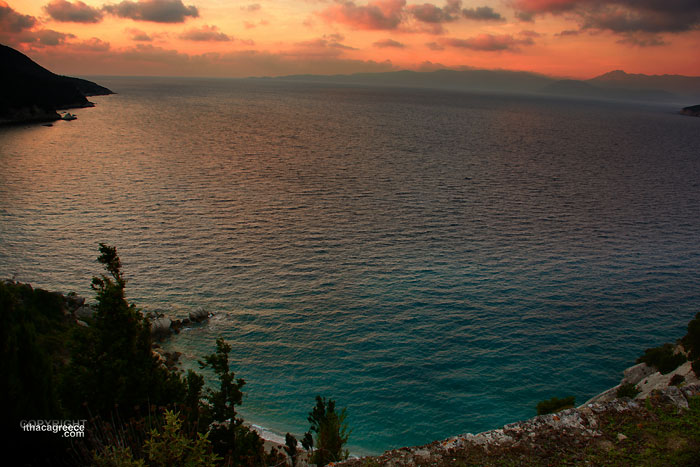 September 2016
Friday 16th - Gorgeous warm days and easy to sleep, cooler nights now as we make our way through September. It's very quiet when the flotillas aren't in. After such a busy July and August, it's quite a shock.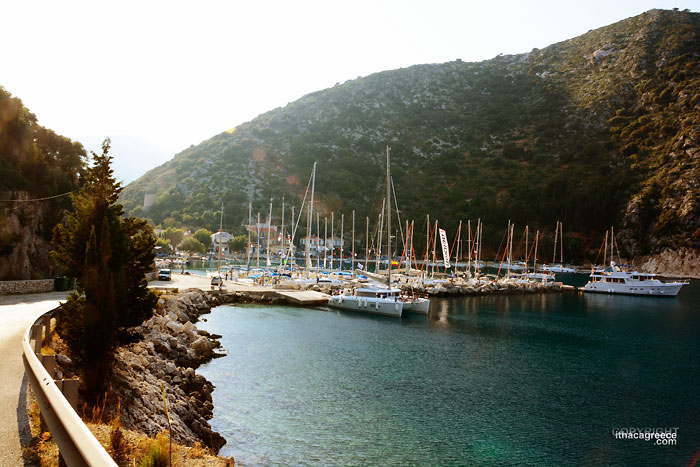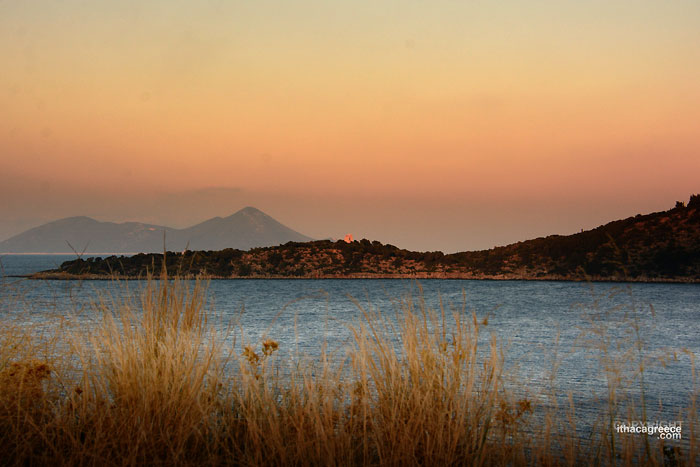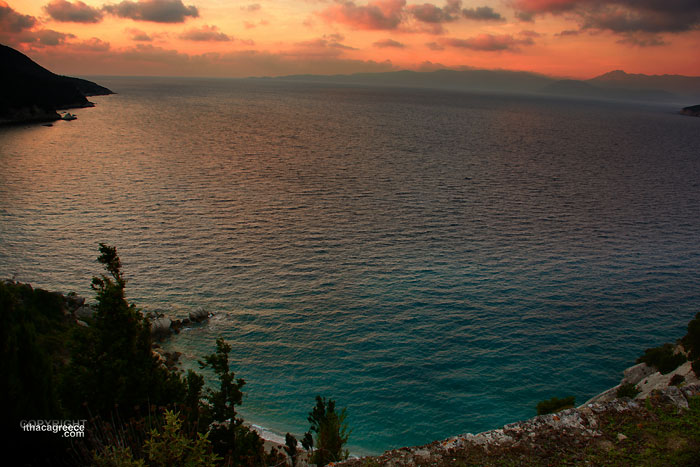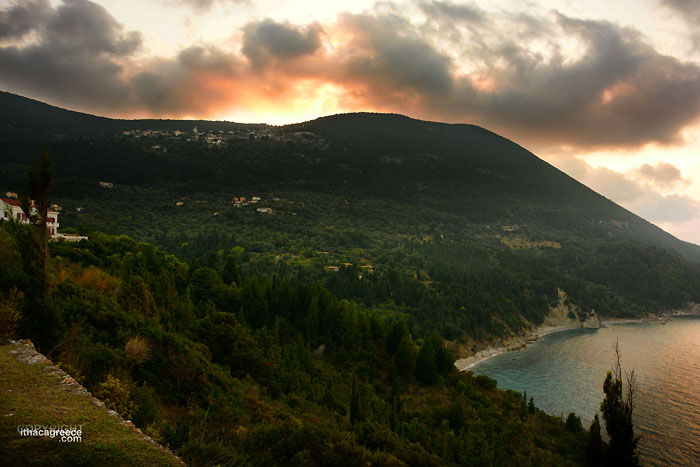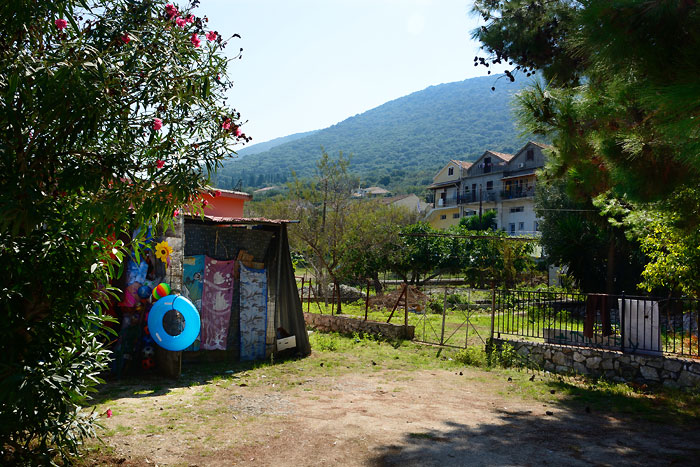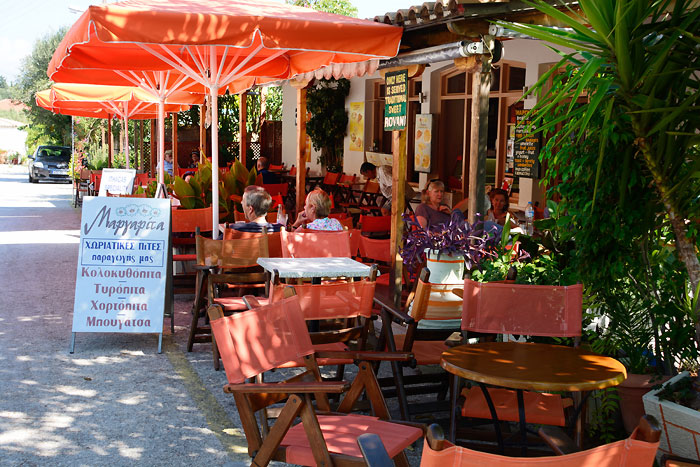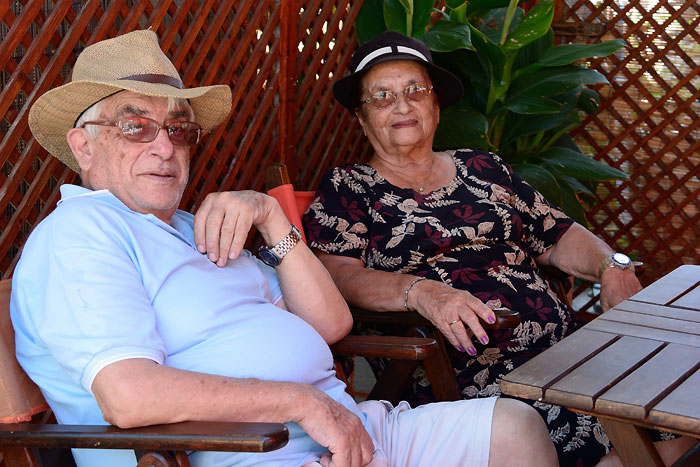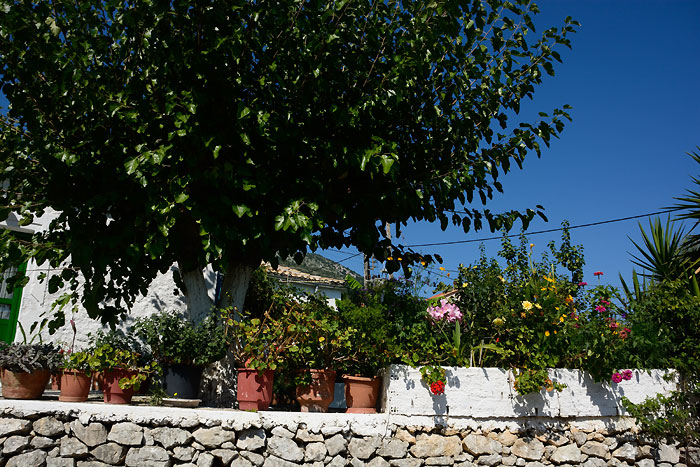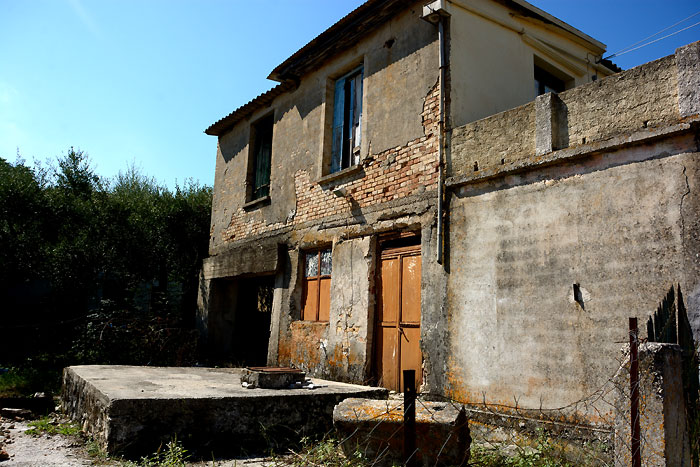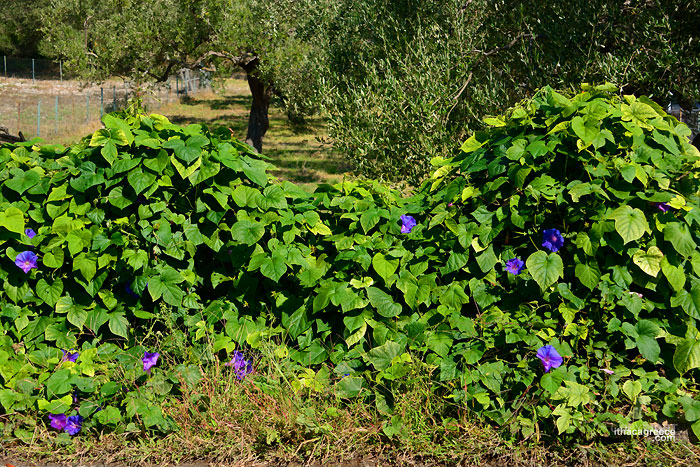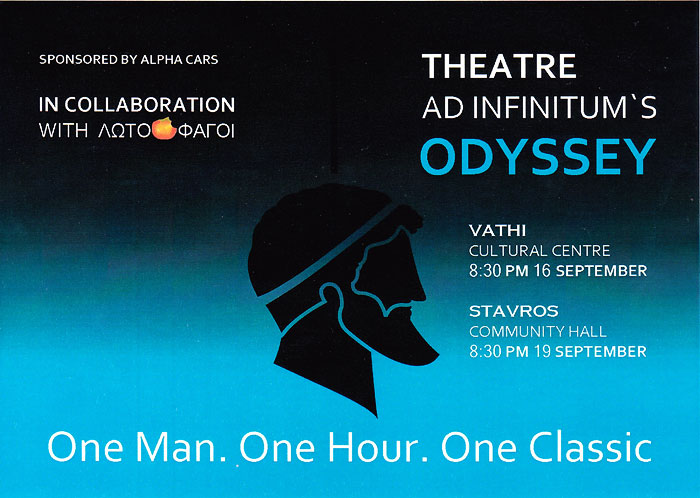 The multi award winning play 'Odyssey' was originally launched at The Edinburgh Festival in 2009, & has constantly toured the world since then. David Ayling, having seen it in the UK just wanted to bring it to its rightful stage of Ithaca.
'Odyssey' is a one-man physical theater at its very best, telling the epic story in just over one hour with humour, passion & everything the brilliant actor, George Mann, can muster.
The play is in English and is readily understood by all as it is significantly about sound & movement. Importantly, a key part of this project is to take it further by translating it into Greek.
Brilliantly, the theatre company, Ad Infinitum, have donated the script to Ithaca so it can be shown in its own language in the future.

You can see it in Vathy at the Cultural Center on Friday September 16th. Doors open 8.30pm and on Monday 19th September at the Community Hall in Stavros, again doors open at 8.30pm. Entry is free, with donations at the end if you want. Funding for this project has been via personal monies & crowdfunding by David Ayling, sponsored by Alpha Cars and brought to you in collaboration with Logo Fagoi.
Saturday 17th - A warm and misty day today. Still lots of blue sky and sunshine, but the heat haze pretty much obscures the pristine views of Ithaki. Below - Vathy town.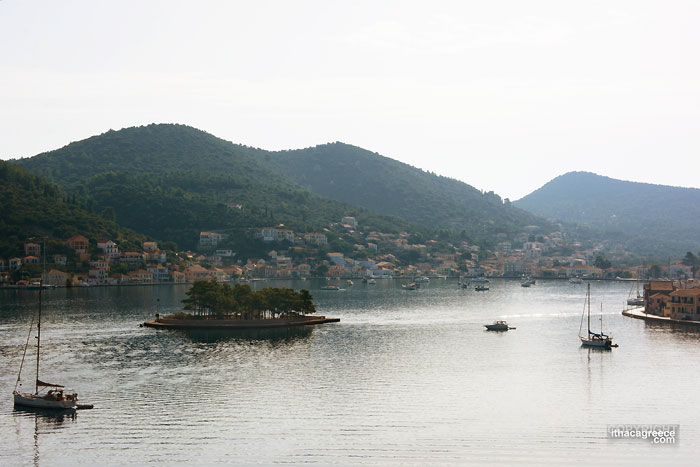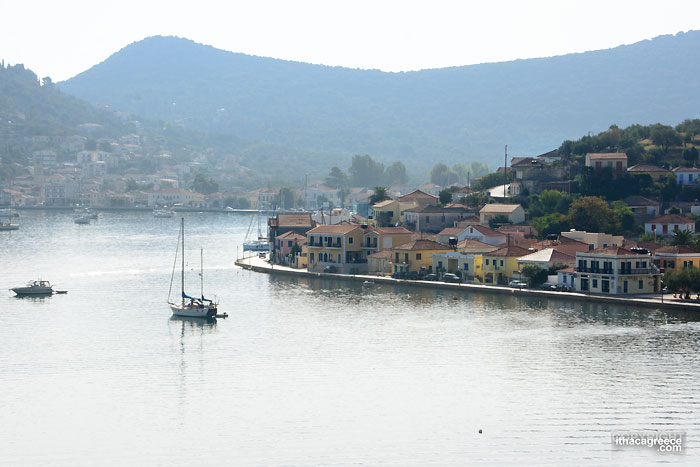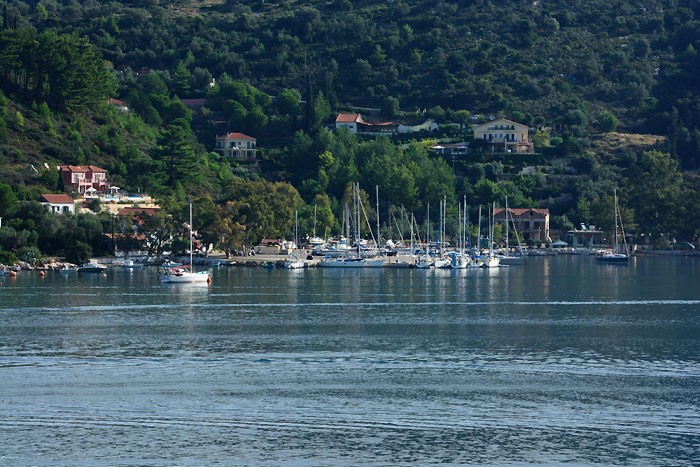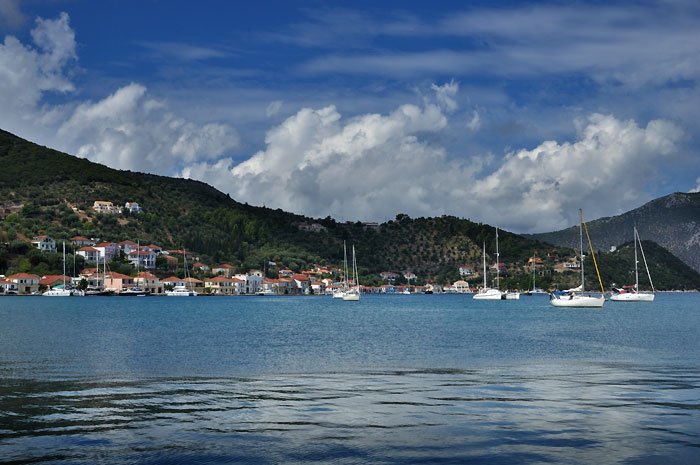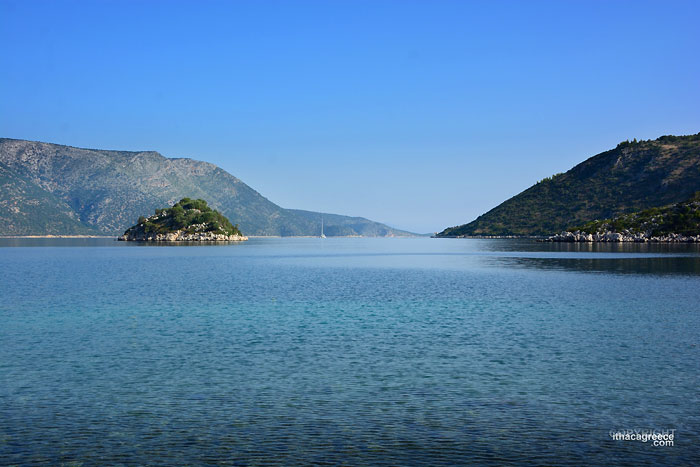 Above - Forkys Bay, Dexa. Below - Aetos views.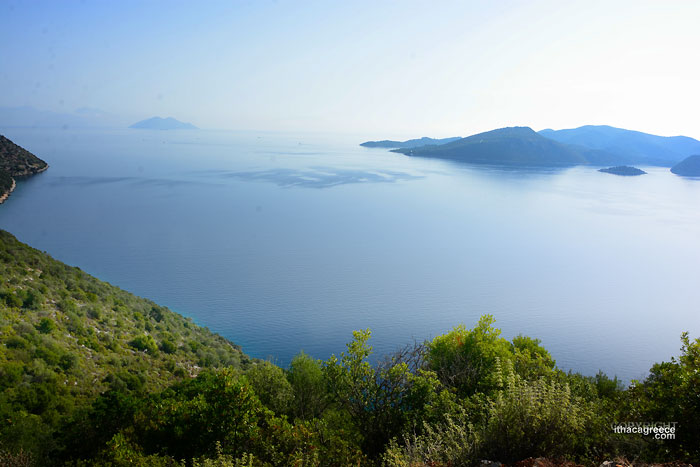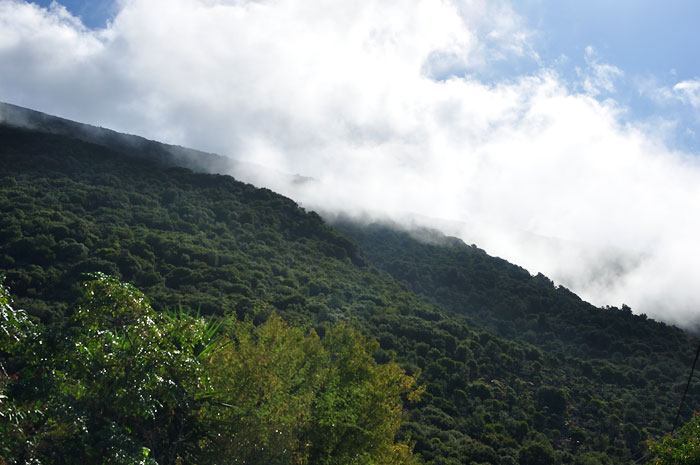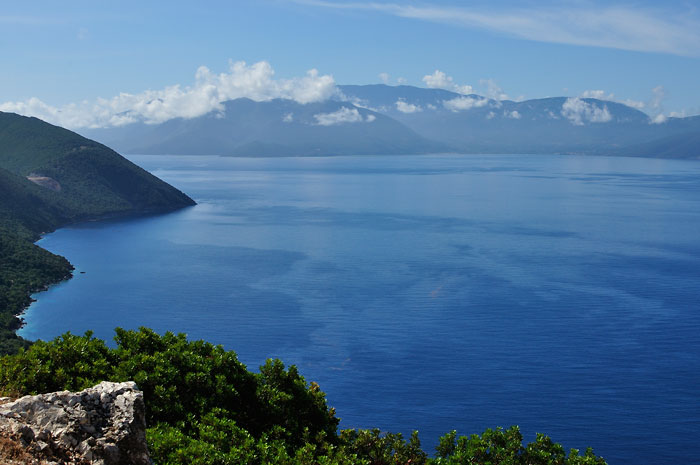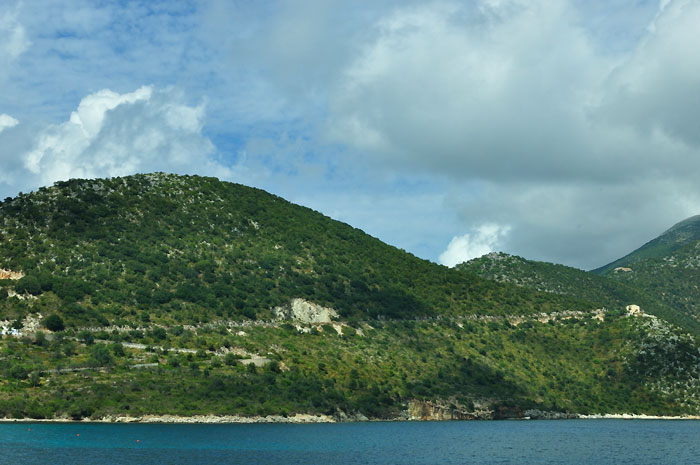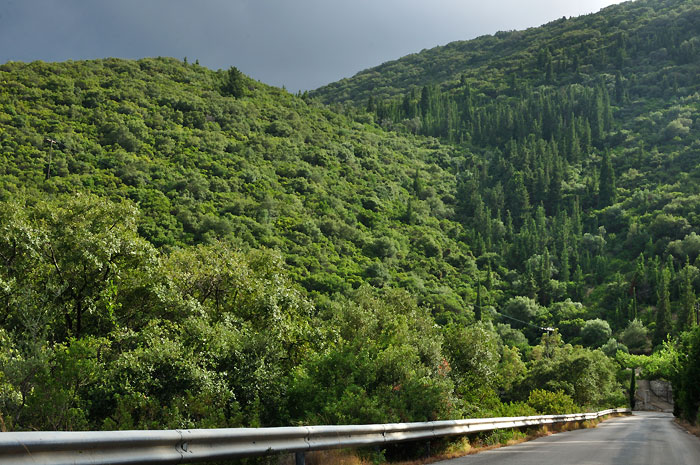 Below - Kioni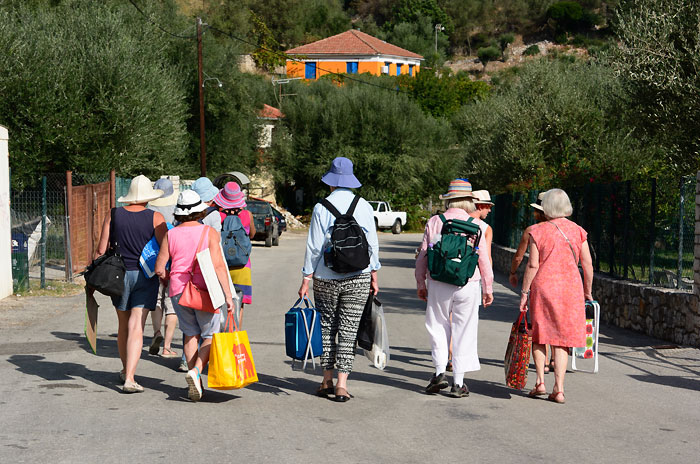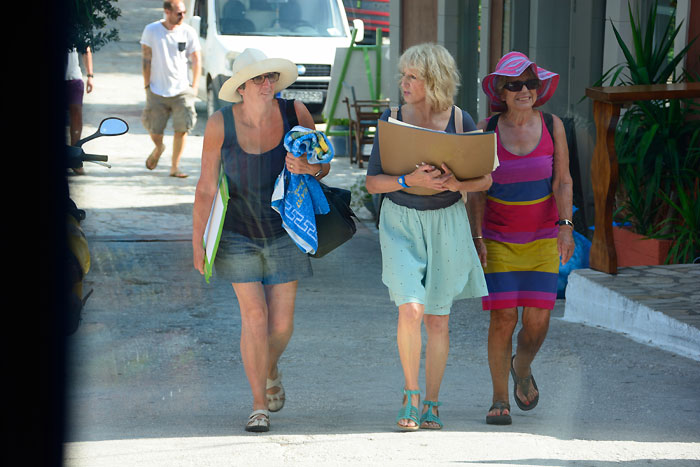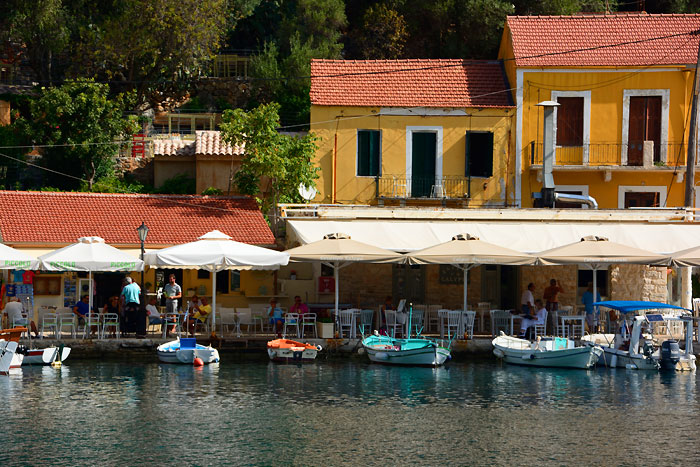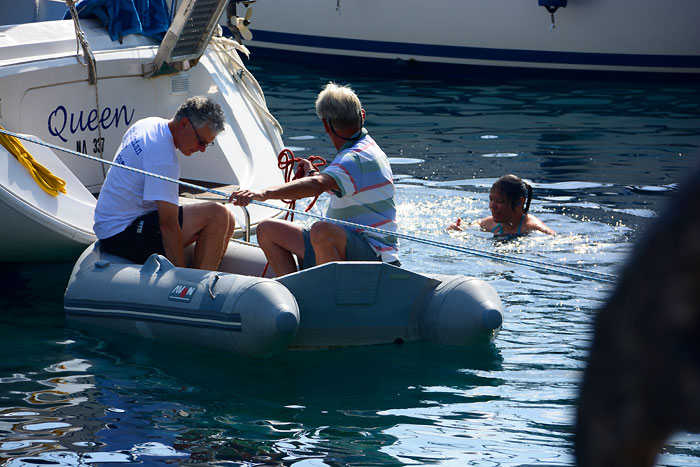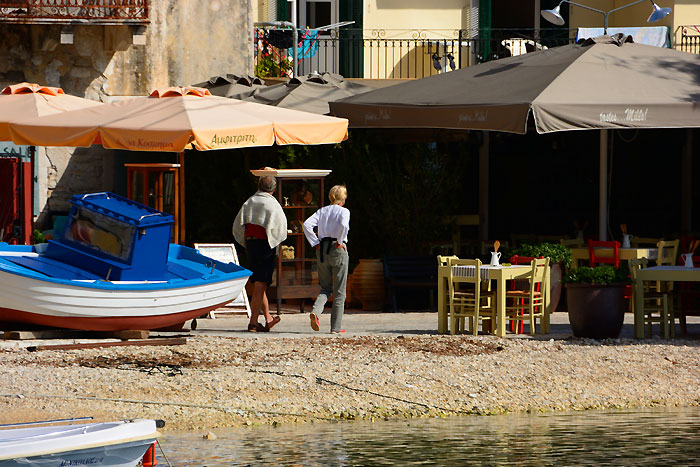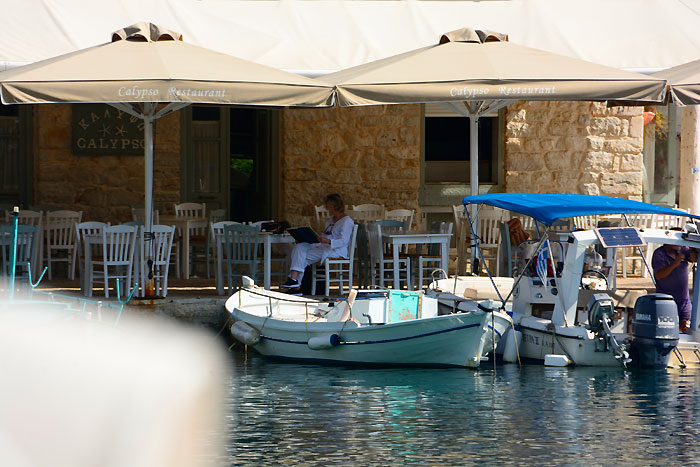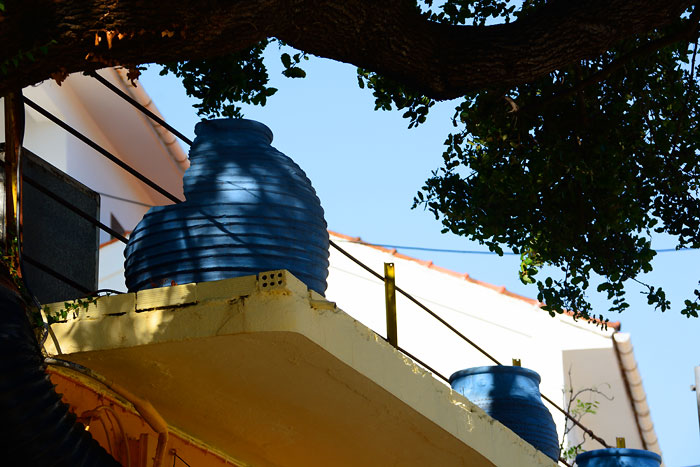 Sunday 18th - Last night's full moon lit up the sky with a golden hue. Today it's been raining and storming, although now it looks like it's all clearing up again, so who knows if tomorrow we'll have sunshine or rain.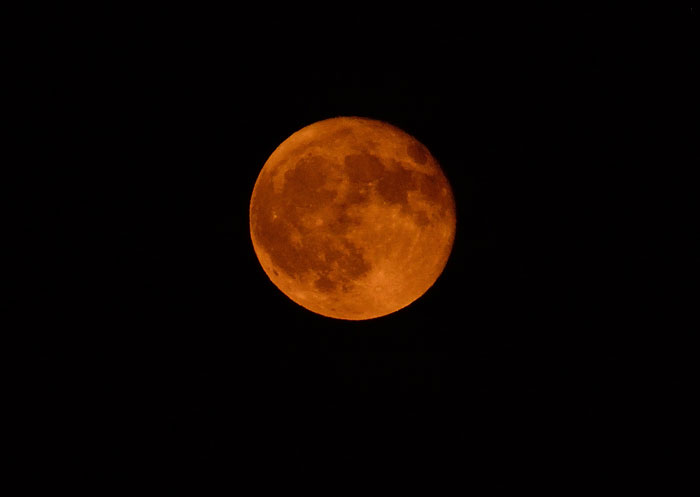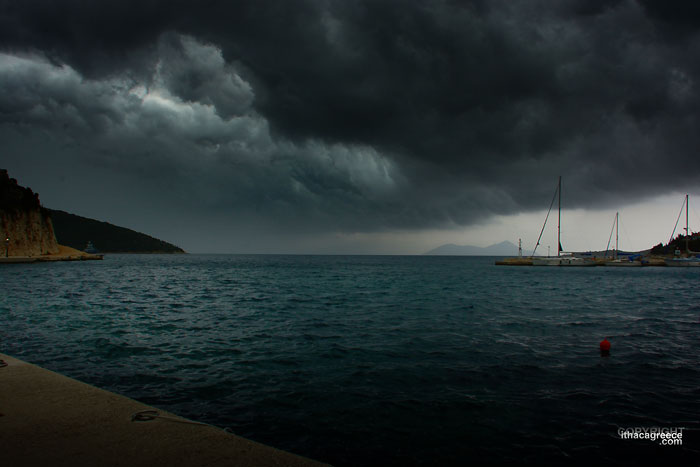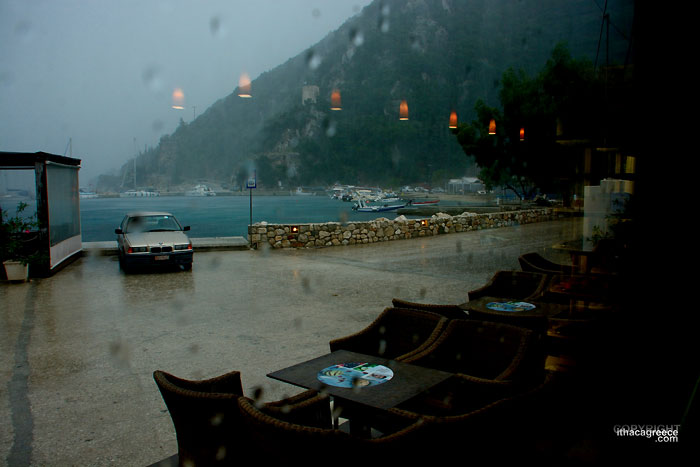 Monday 20th - It's been a strange old September. More rain and storms this year than we've ever seen before at this time of year. It's like late October came very early.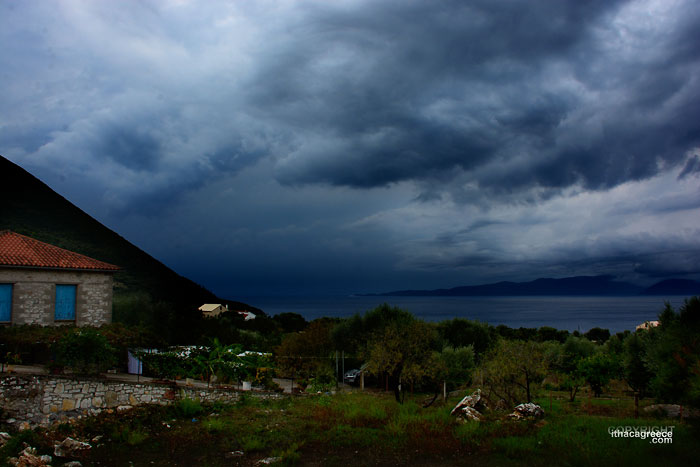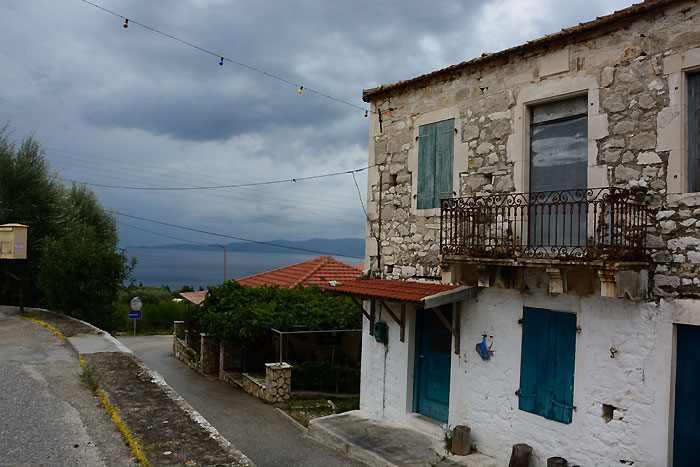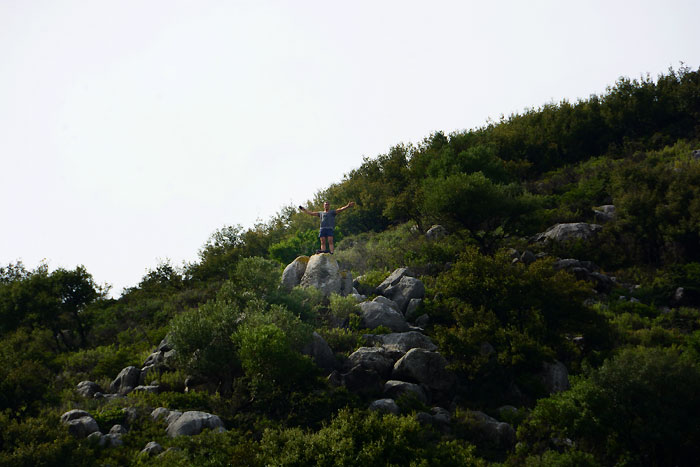 Above - Male model and local Ithacan boy Babis Vlismas climbed the rocks on top of Frikes for a true birdseye view over the northern island.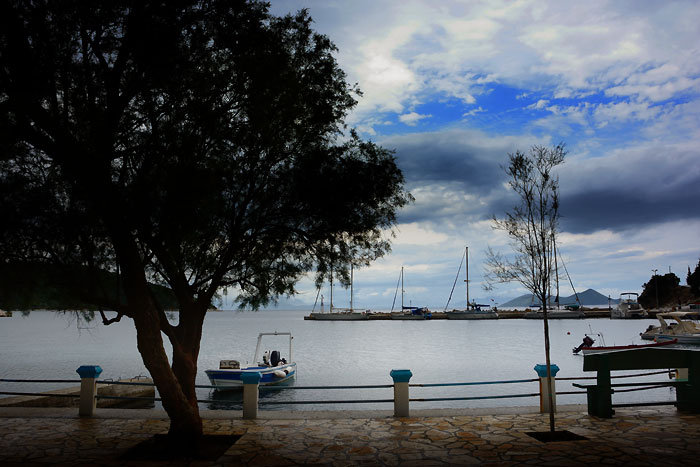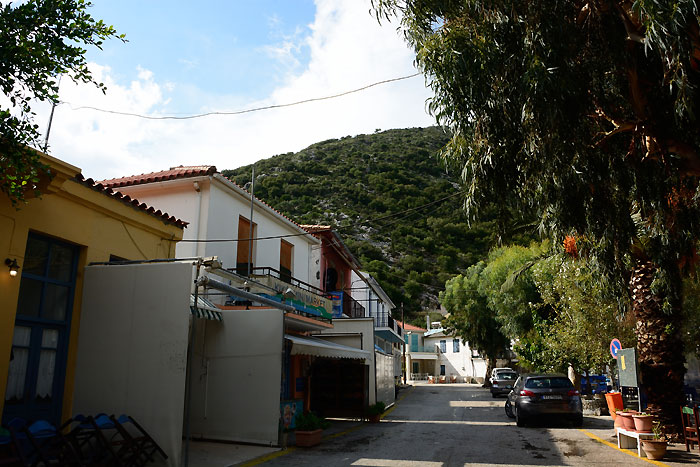 Last night the one man theater Infinitum performed Odyssey at the Community Hall in Stavros to a packed house and with great success.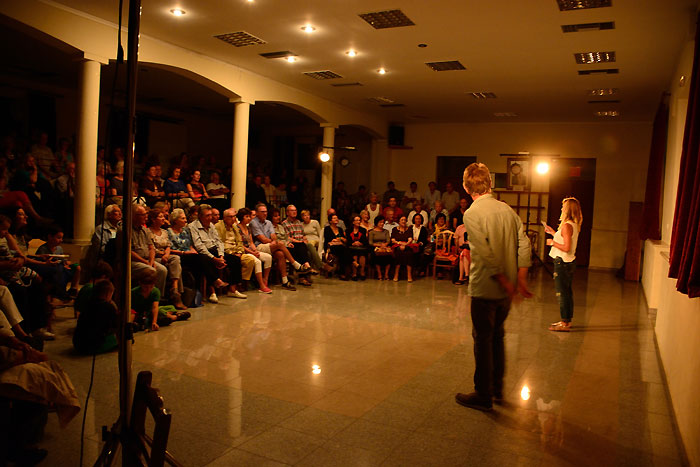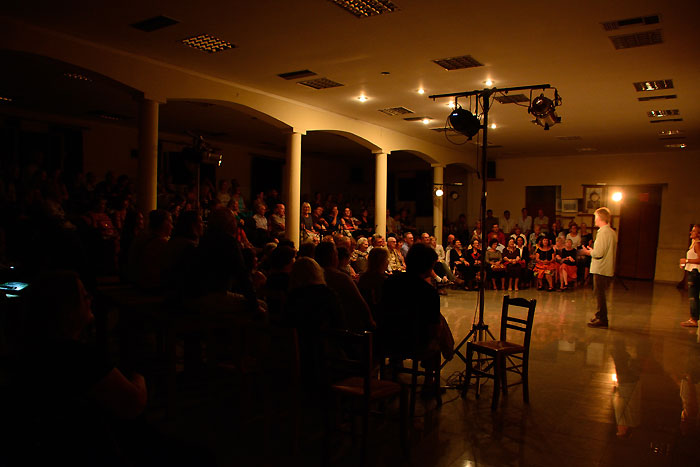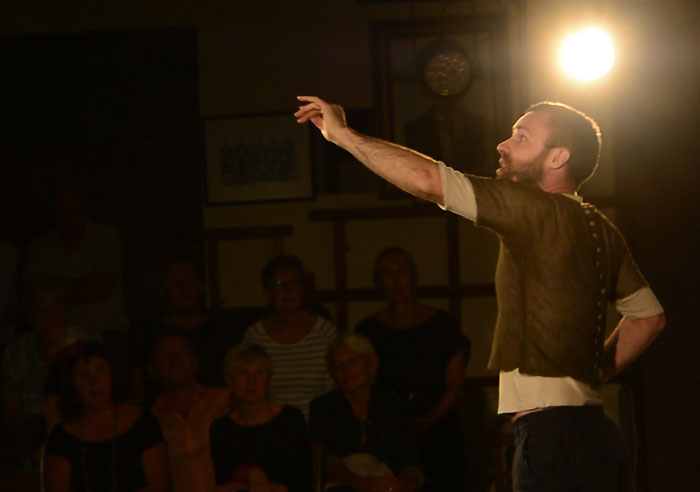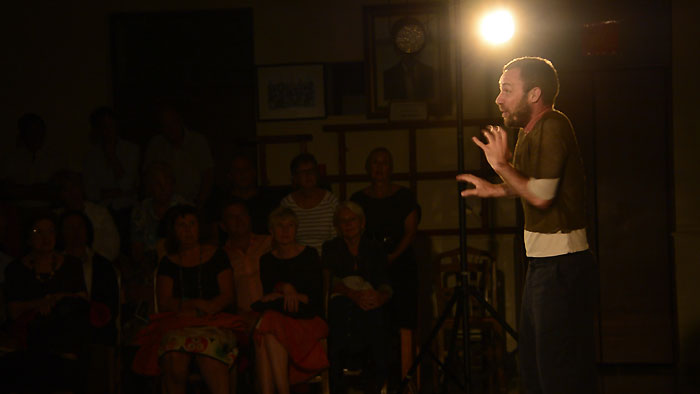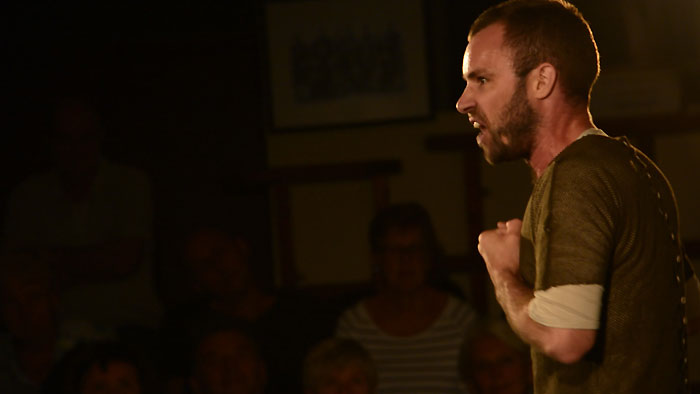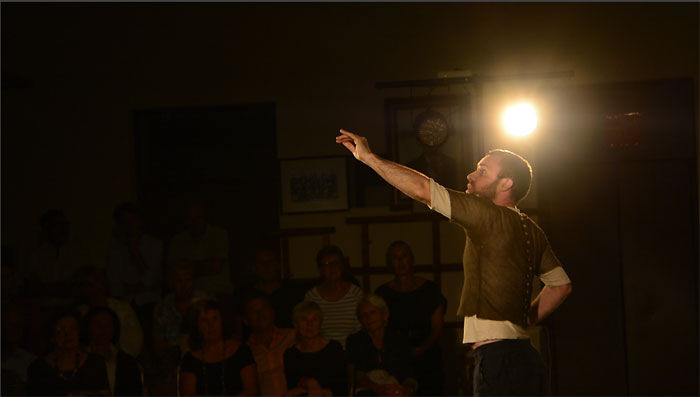 Below - This grand old vessel is a regular to the waters around Ithaki. I see it each year and each year it looks spectacular.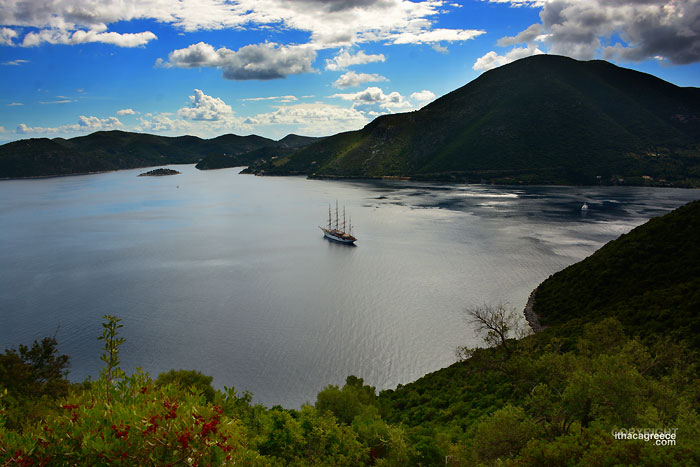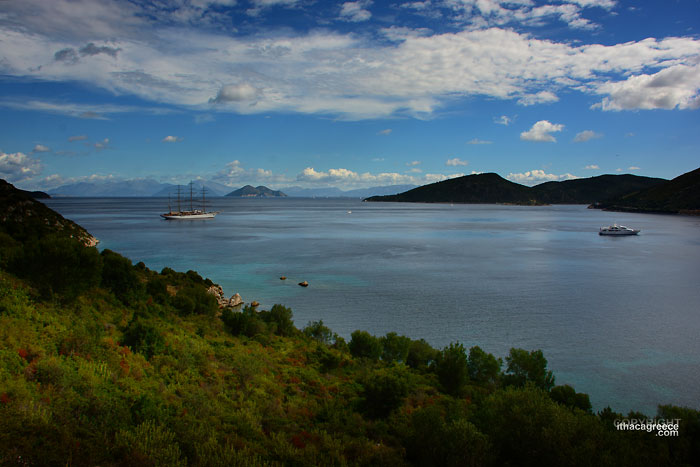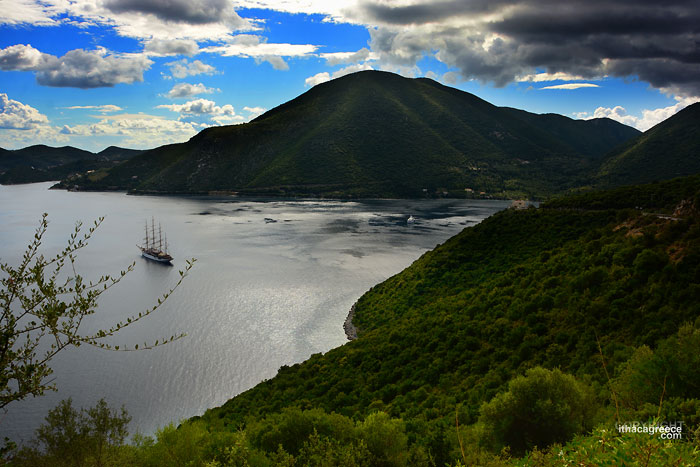 Below - It's not often we see such big groups doing group activities, but this dedicated group from Denmark, got right into it, even down to dancing Zorba the Greek in the Vathy Square after a little tuition from their Representative. Very entertaining.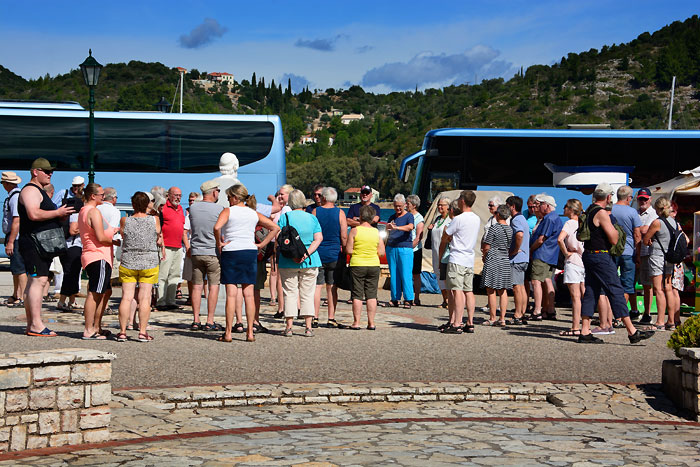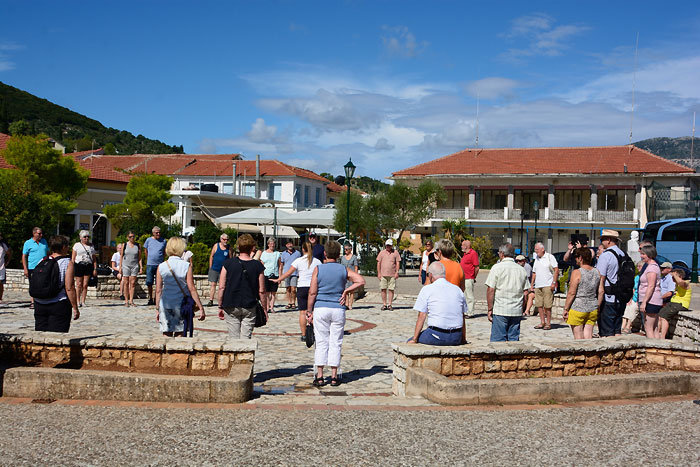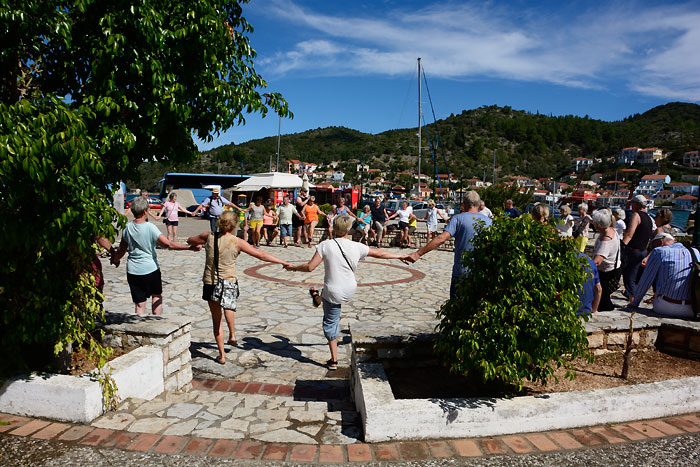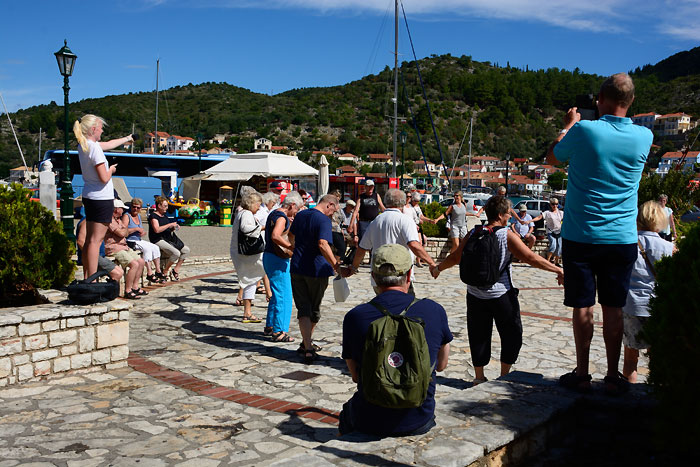 Above - Music provided by a mobile phone. Oopa, oops!
---
September 2016
Ending of Summer on Ithaca
Friday 16th
Below - The last rays of sun hit the water at the 3rd Krouvoulia outside Frikes.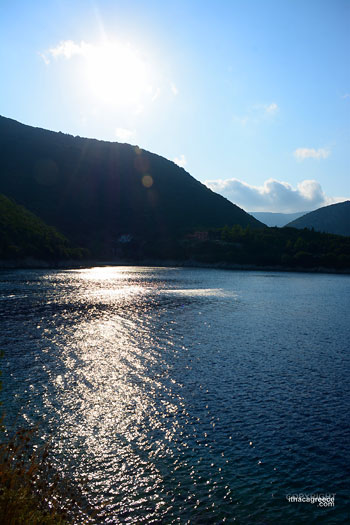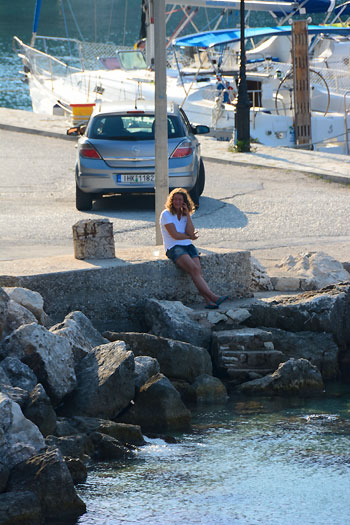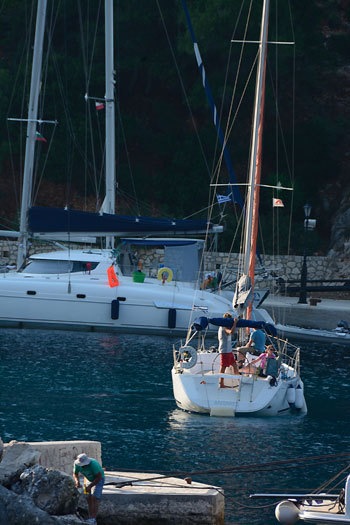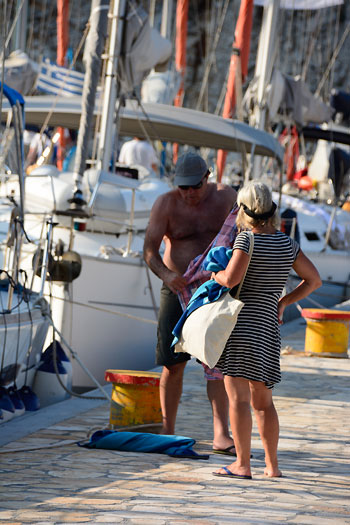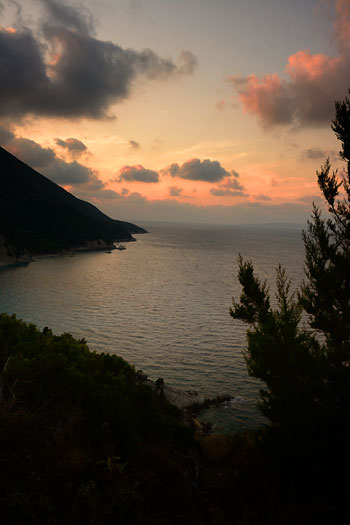 Above - Afales sunset.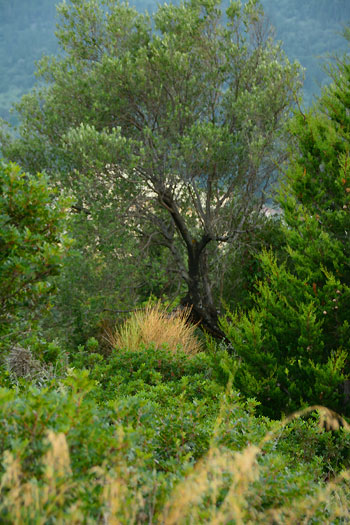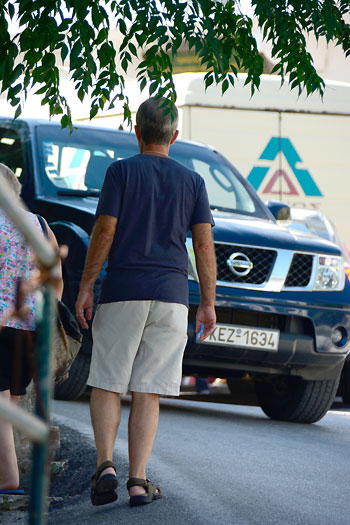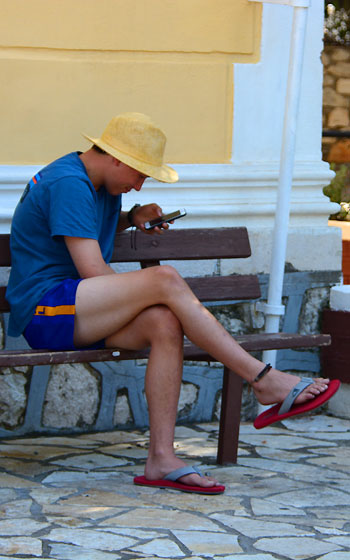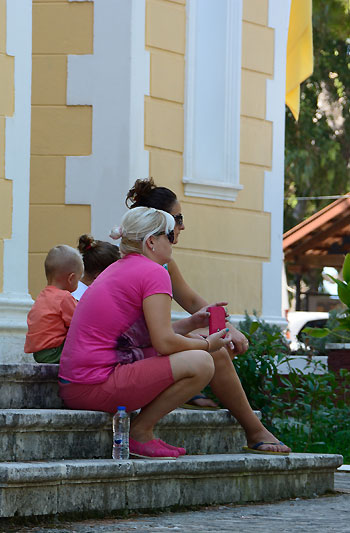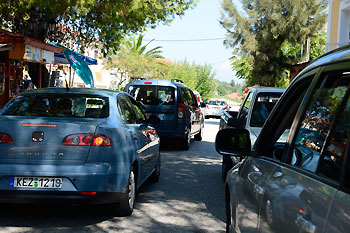 Above - A small traffic jam in Stavros.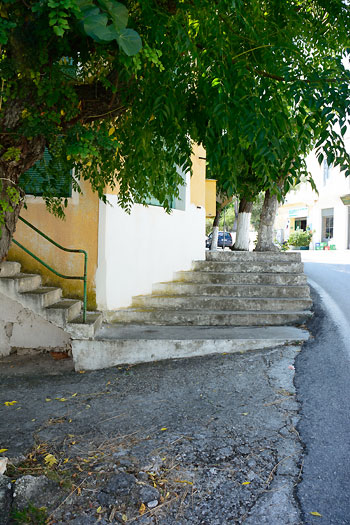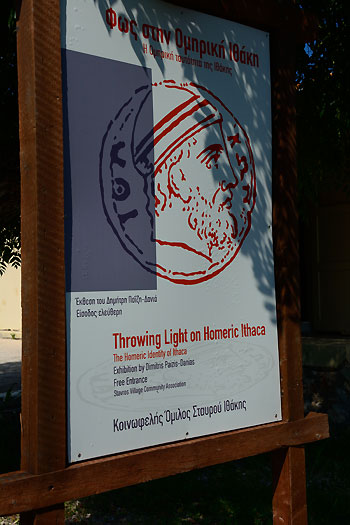 Above - At the old surgery in Stavros, the Odysseus exhibition has been successfully runnning these past couple of years. Get along and have a look before it closes again for the season.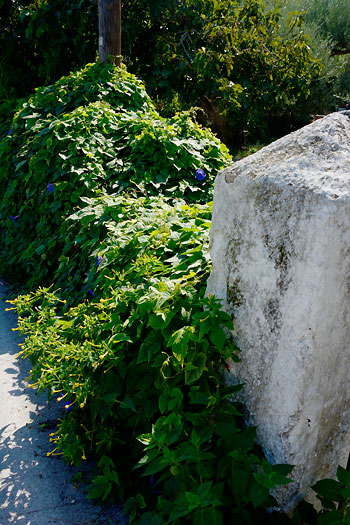 Saturday 17th -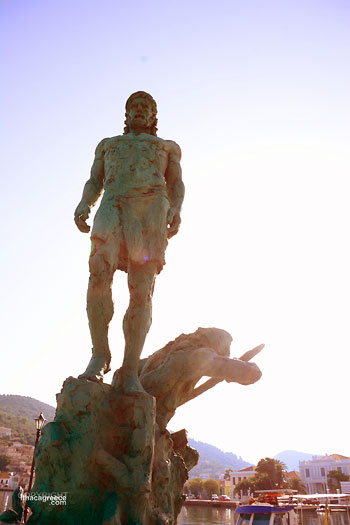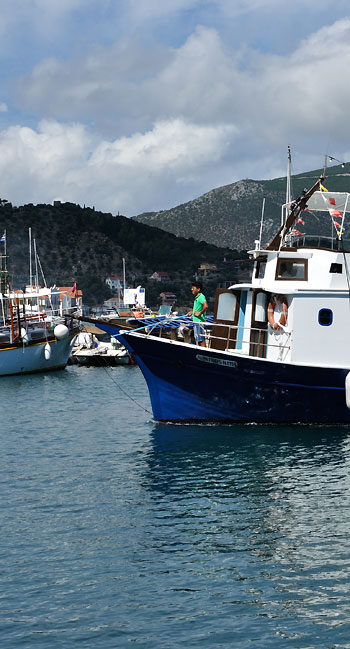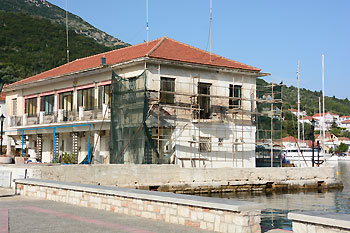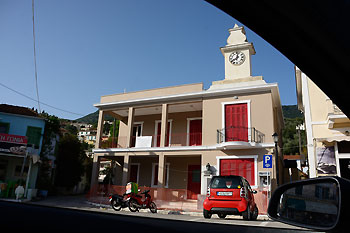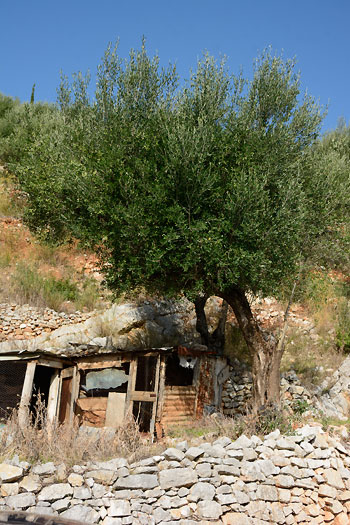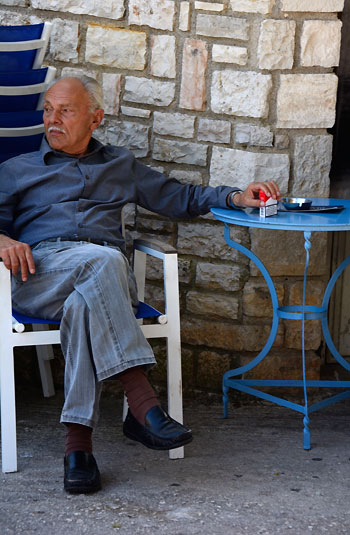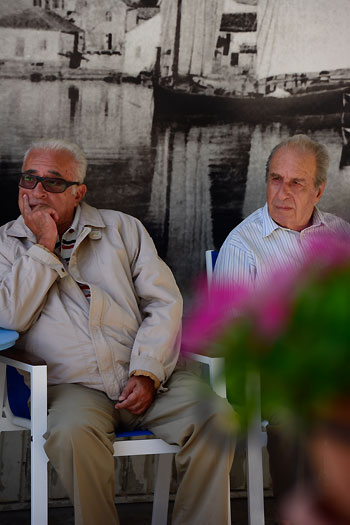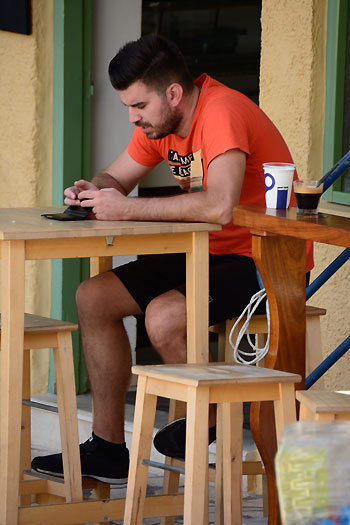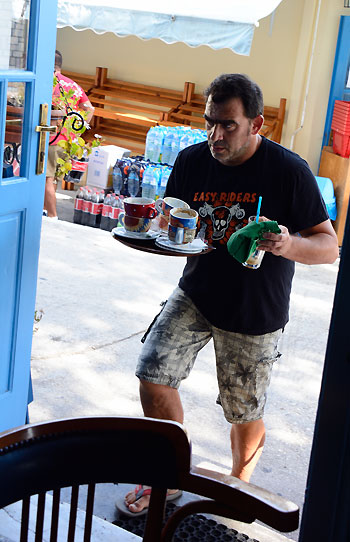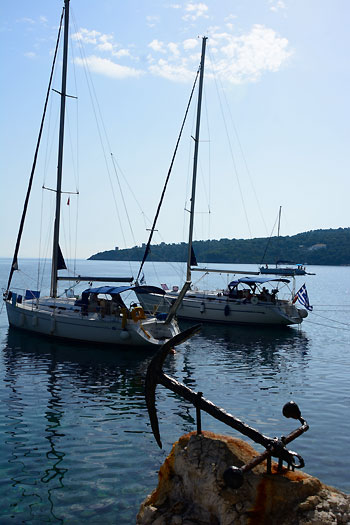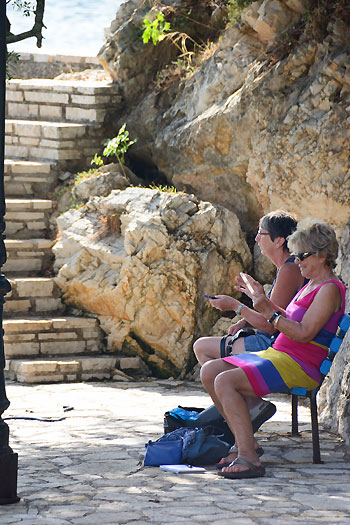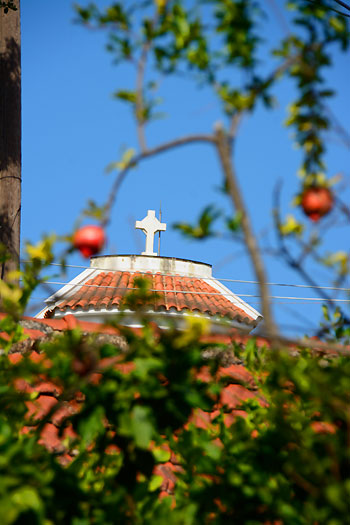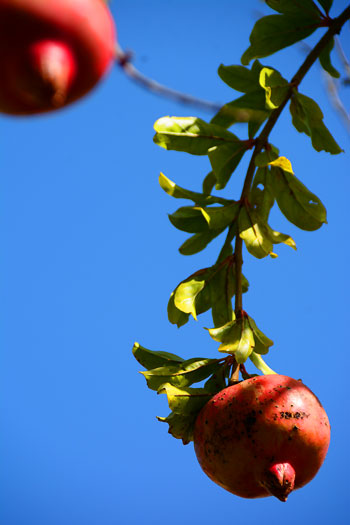 Sunday 18th - Last night's full September moon at Yefuri.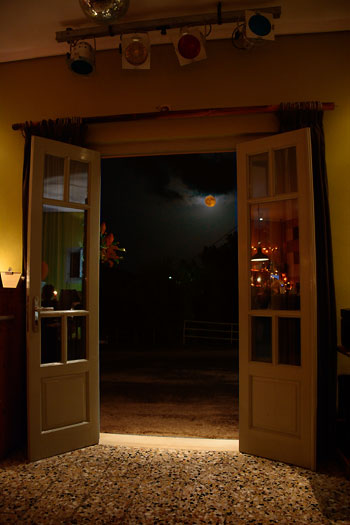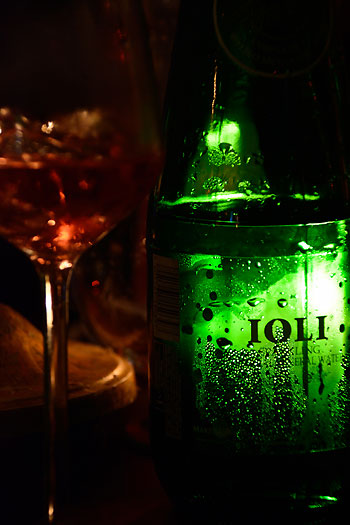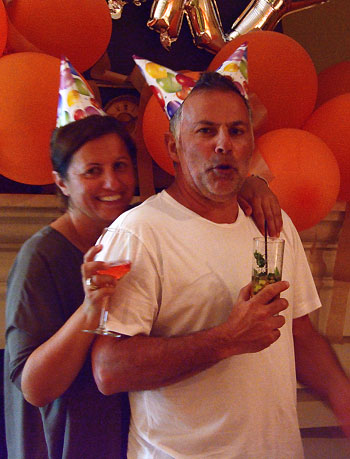 Above - Lucky mightn't be managing Polis Beach anymore, but he's still a popular guy around the northern Ithaki traps. He celebrated his birthday at Yefuri last night with a Yefuri banquet and good crowd of people.
Monday 20th - Yesterday lunchtime, the rain was coming down in buckets. Very tropical. Sudden downpours and then the sun would shine again. That's what it's been like these past days. Sunny then stormy. It's cleared the atmosphere and given us some pristine and clear views all the way across to the mountain ranges on the Mainland.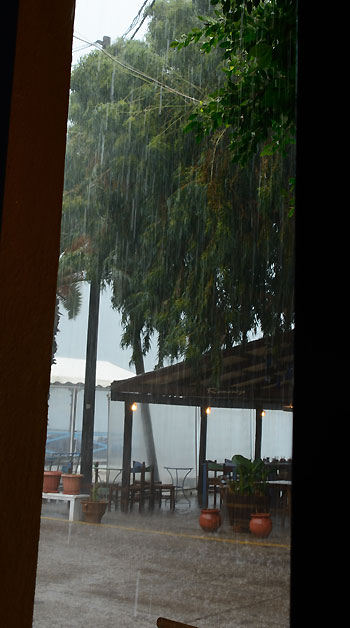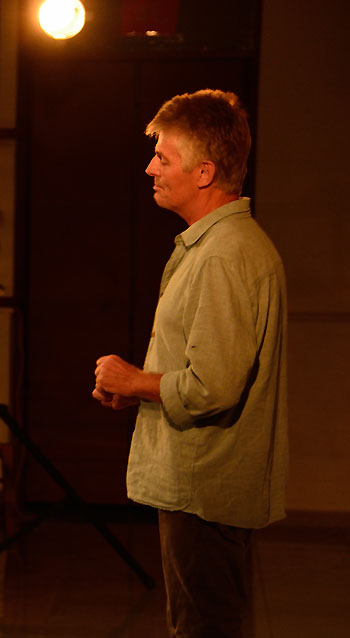 Above - David Ayling, the man responsible for bringing the one ma play, Odyssey to ithaki. Donations and Crowd Funding aided him in his conquest.
Below - Actor, George Mann.