What's New On Ithaca Greece
August on Ithaca
Summer holidays on Ithaca Greece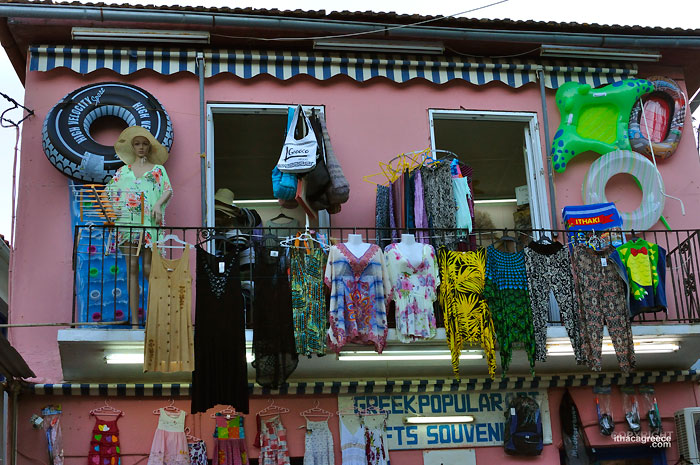 August 2017
Monday 1st - Here we go folks, into the high season. Don't blink, it doesn't last that long on Ithaca, but there is usually quite an explosion of visitors to the island.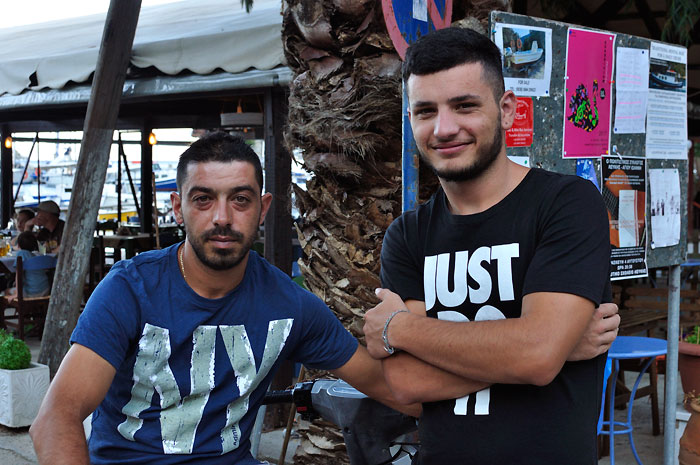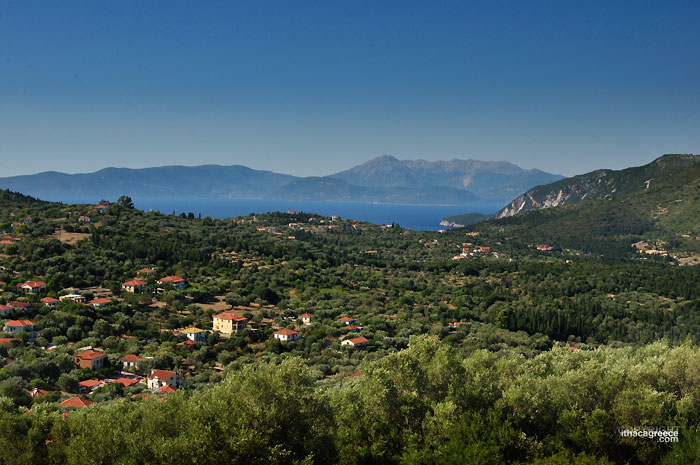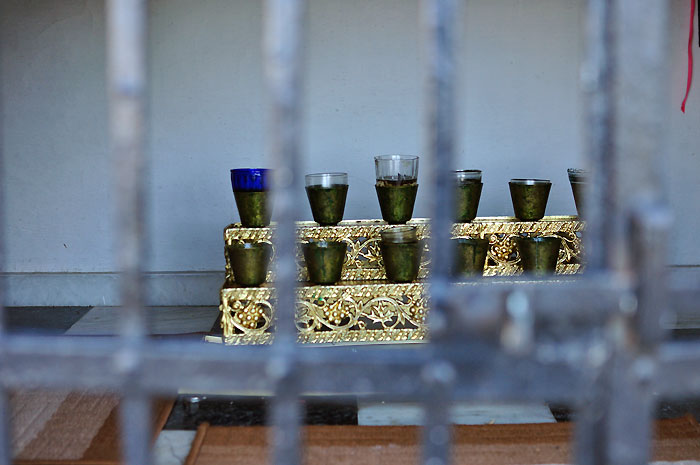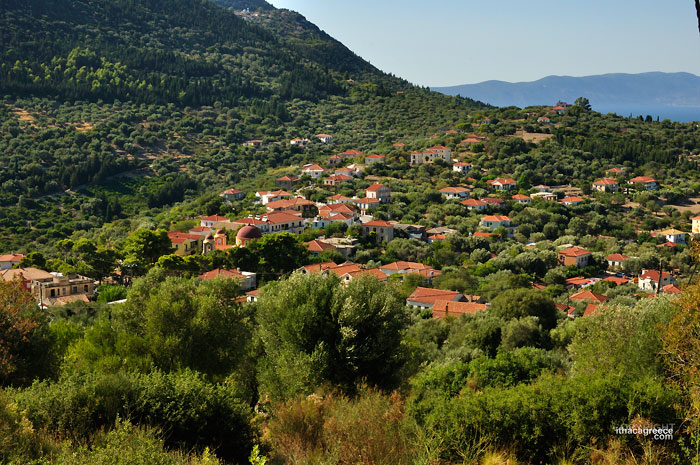 Above - View of Stavros from the little chapel above the village, Ag. Barbara.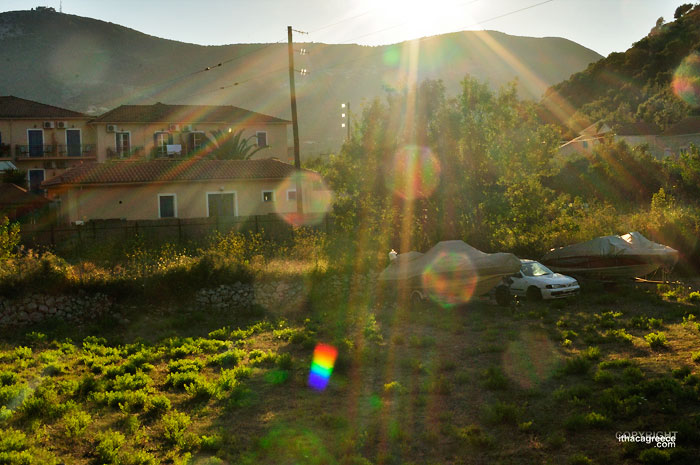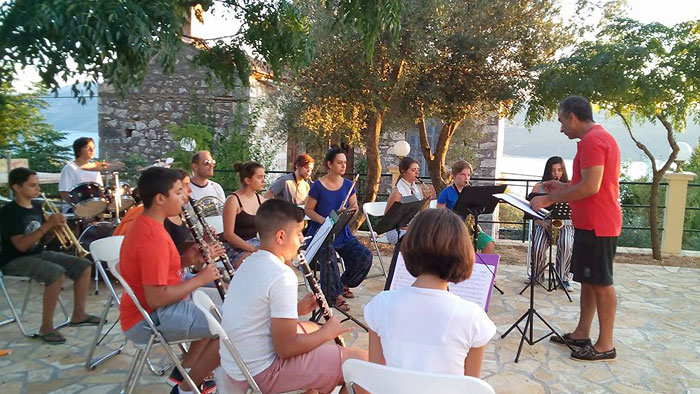 Above - The Quadrivium Orchestra, led by Giorgos Kyriakidis and musicians of Ithaca, performed at the old school in Lefki on Monday 31/7/17 at 9pm. Photo of rehearsal is compliments of Daphnae Cottage Exoghi.
Below - Relaxing in Frikes.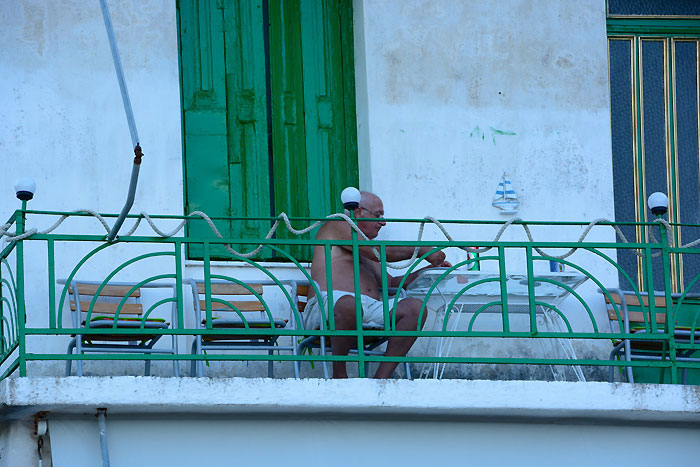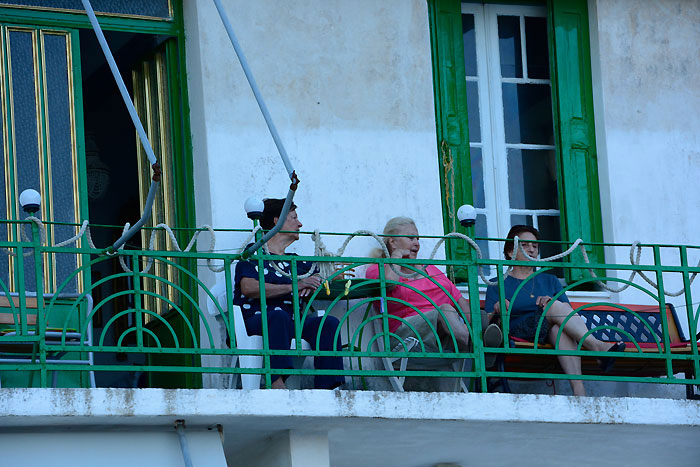 Below - Dexa Beach in the south of Ithaca is one of the popular places to tan and swim. With it's cantina, it's even a bigger draw.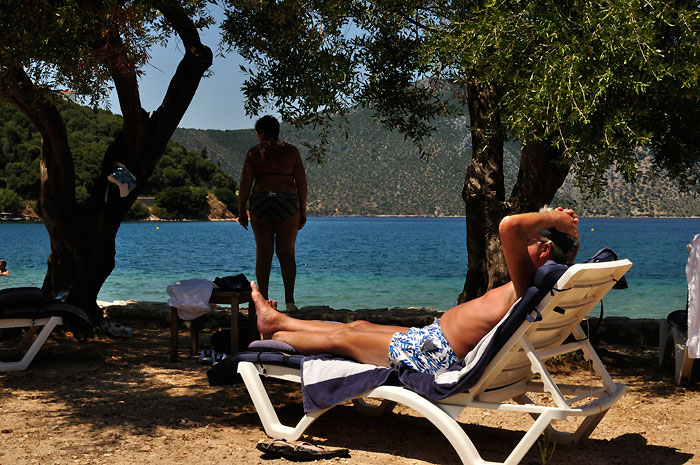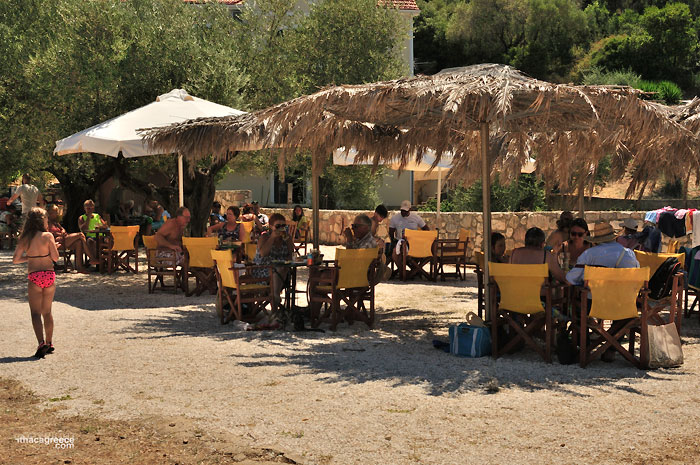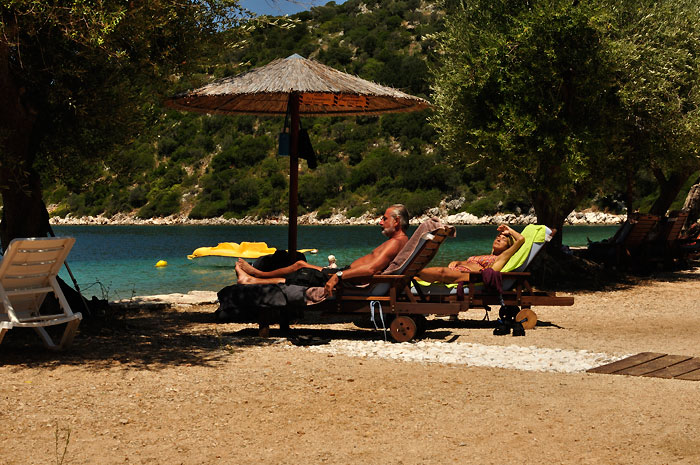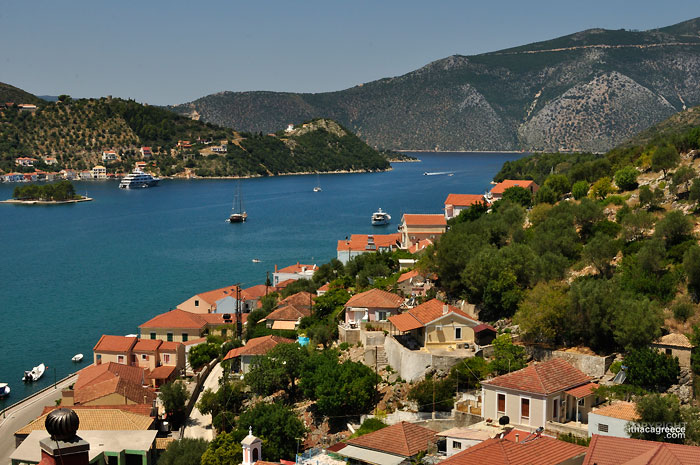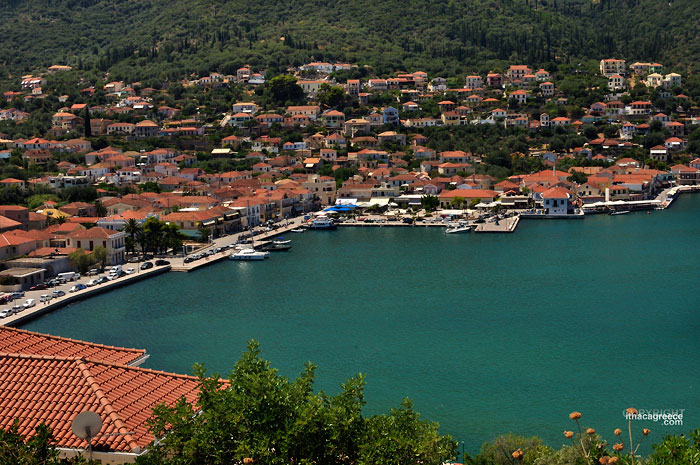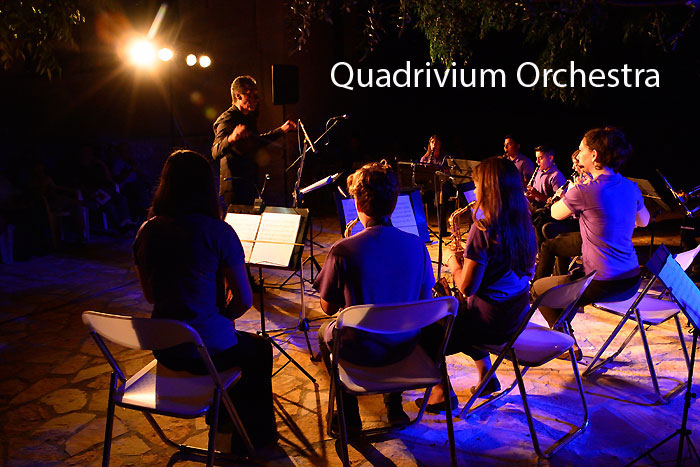 Above - Last nights concert by Quadrivium Orchestra was a great success. The band began to play just as the sun set behind Kefalonia at the old school in Lefki. Click here or on photo above for more pics.
Thursday 3rd - It's all about the water in Summer. Yachts and boats everywhere.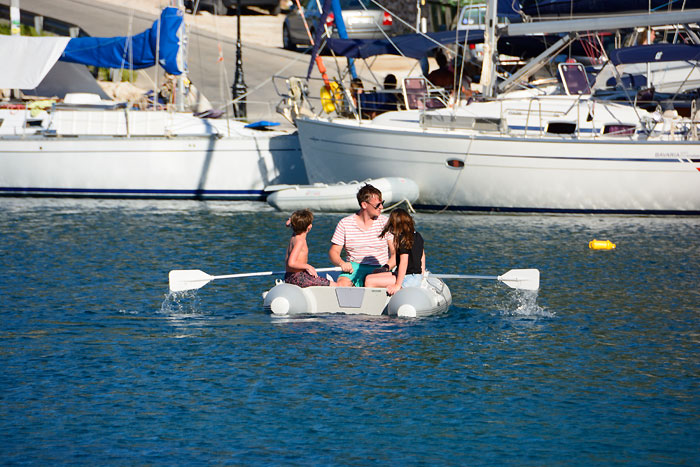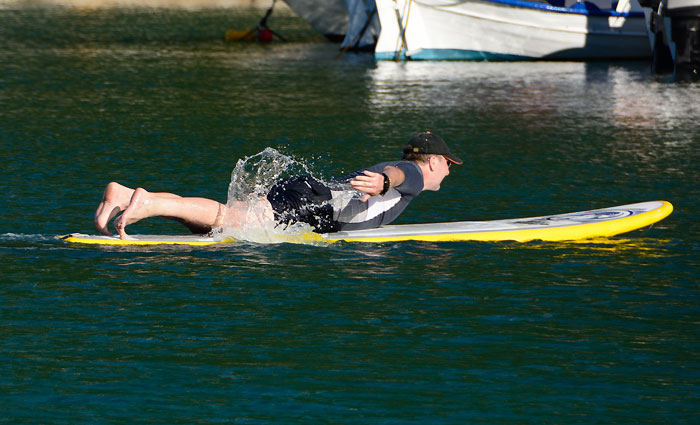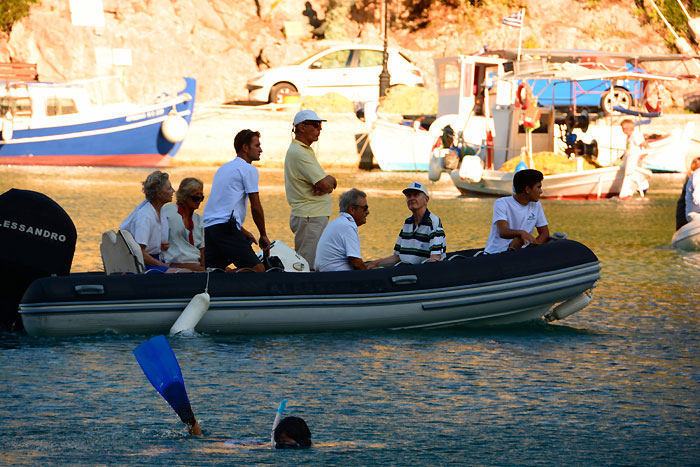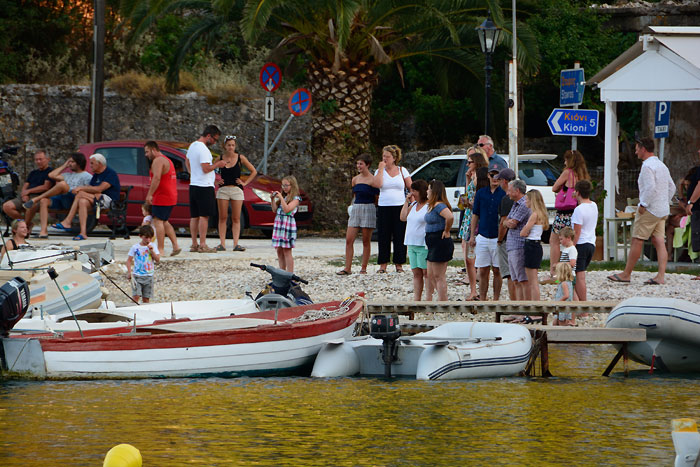 Below - Kioni full to the rafters with yachts.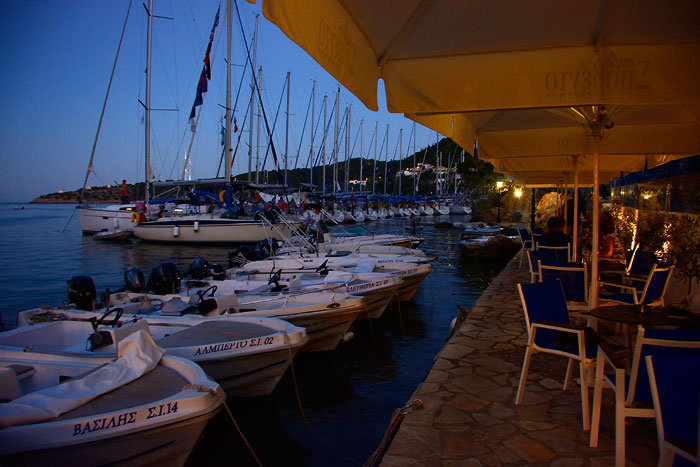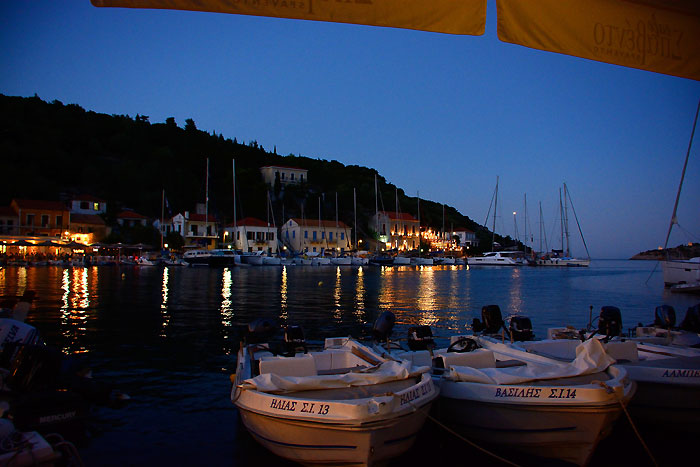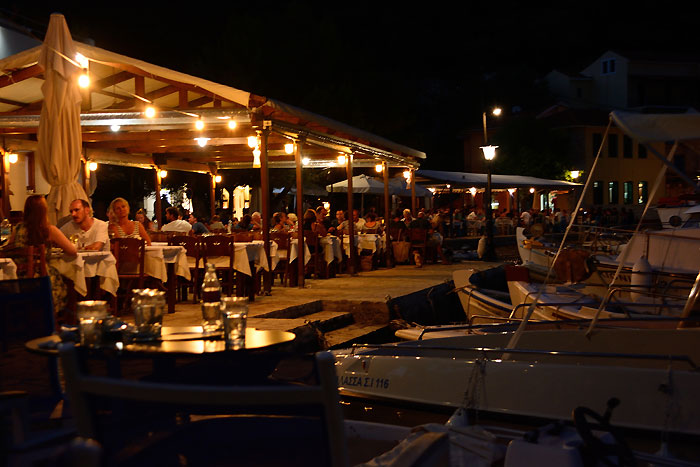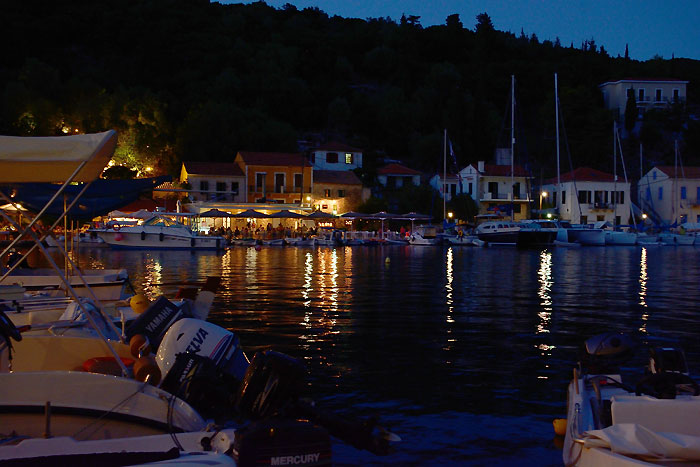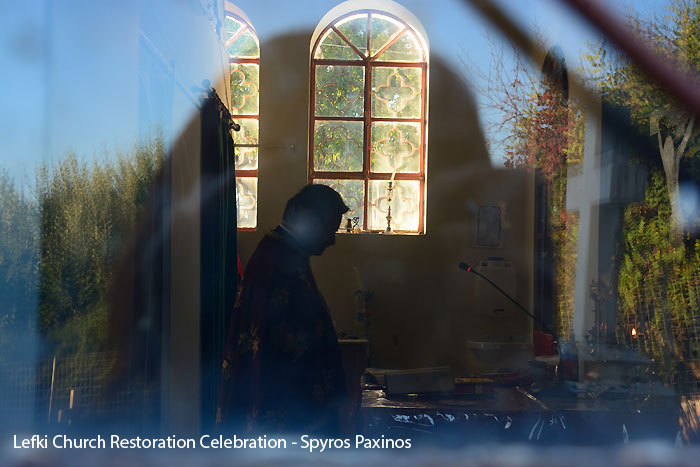 Above -Thanks to the philanthropy of Spyros Paxinos, Lefki church has been restored and renovated in the honour of his sister Nina. Yesterday evening there was a big celebration in honour of it at the church and then later at the school which is now a meeting place and venue for the village and Ithaca as a whole, again thanks to Spyros Paxinos. Click Here or on photograph above for more.
Friday 4th - There is nothing more spectacular than a Lefki sunset just as the sun disappears completely behind Kefalonia island across the Strait from Ithaca.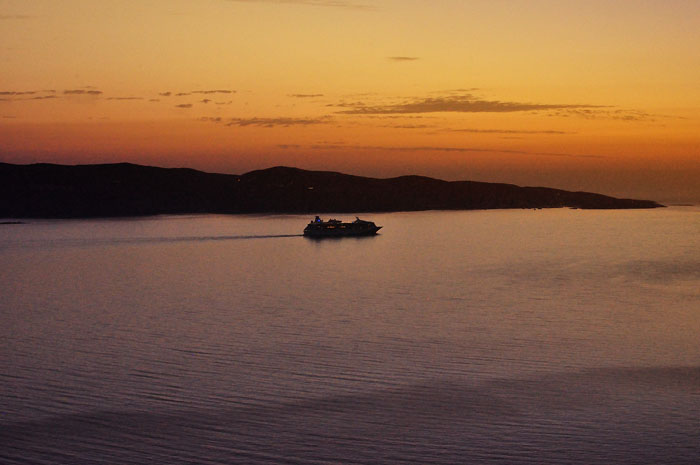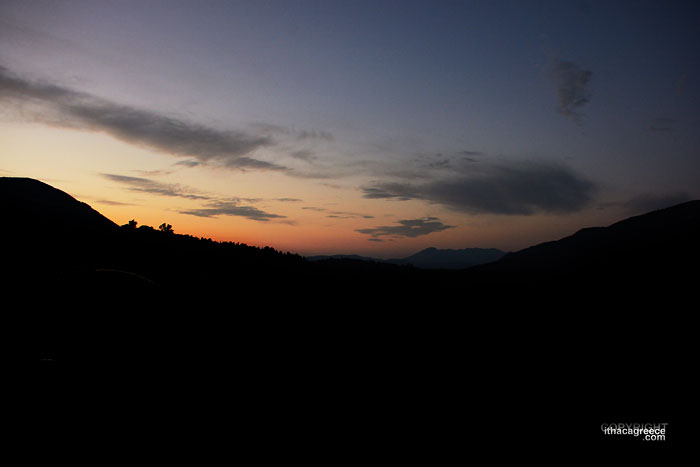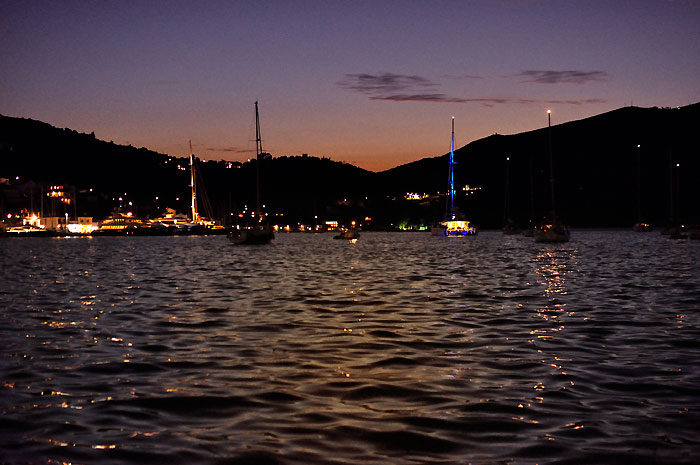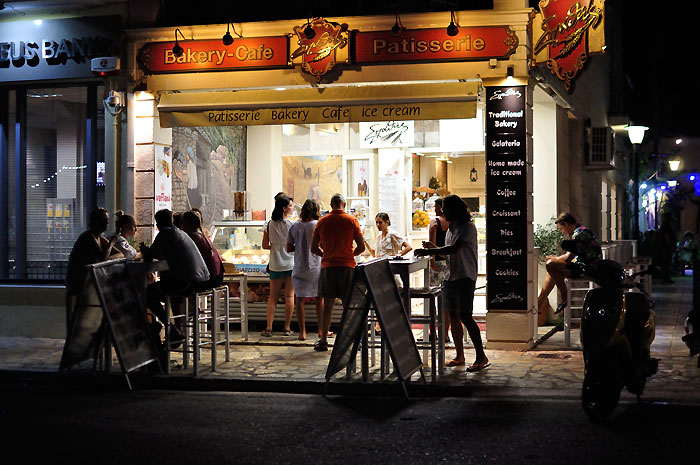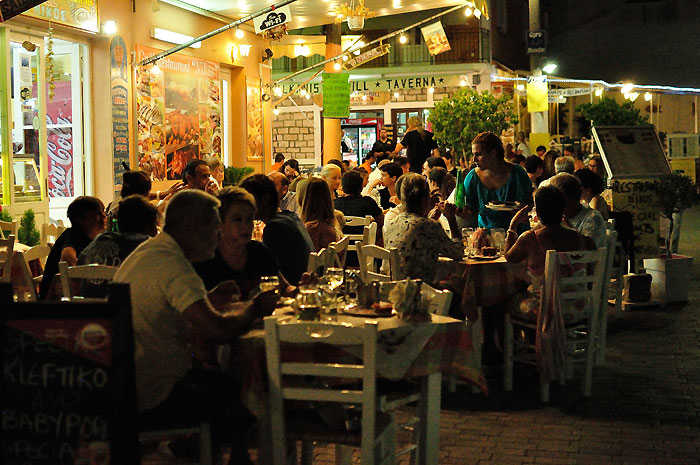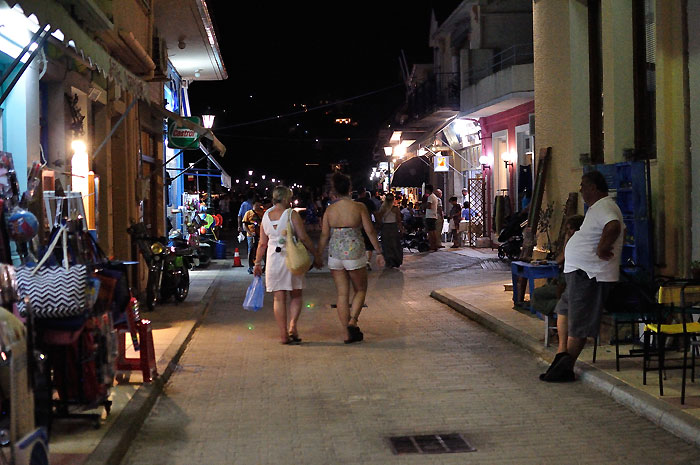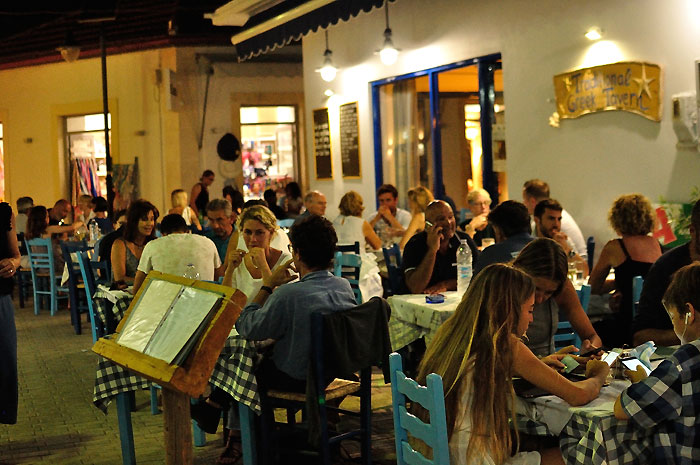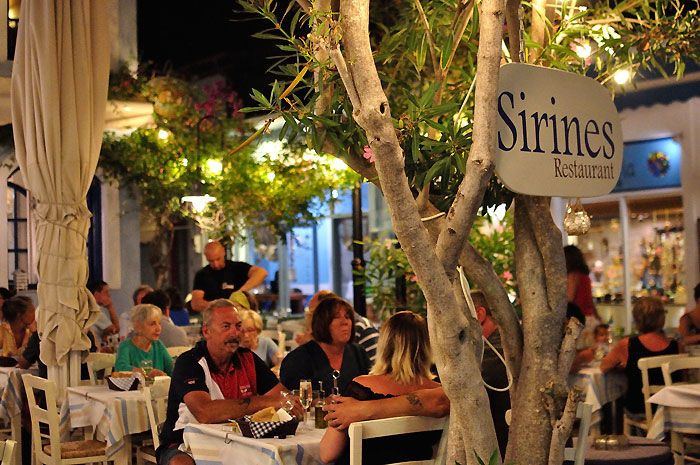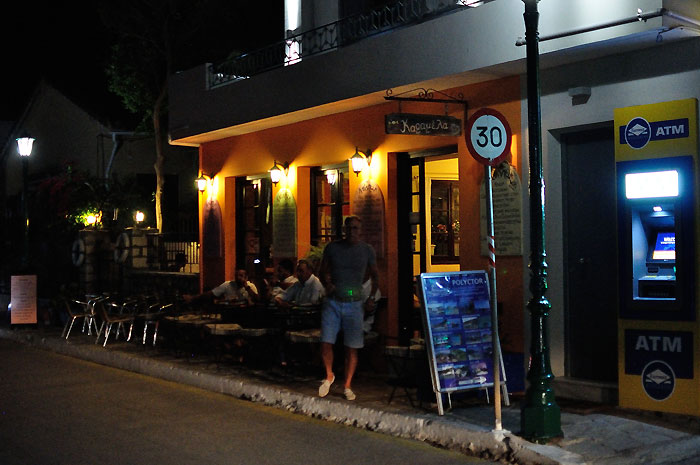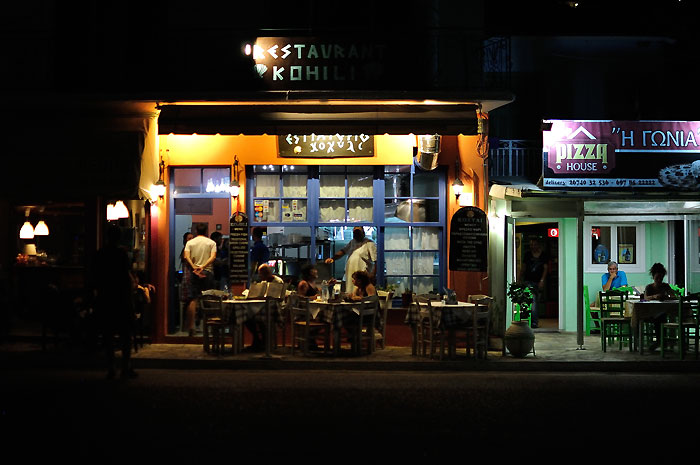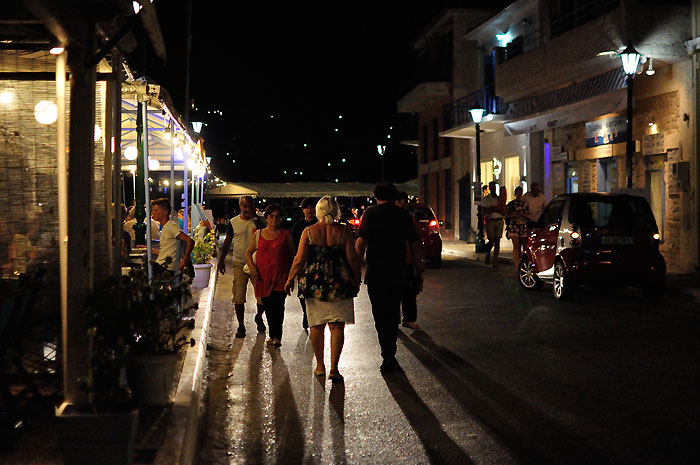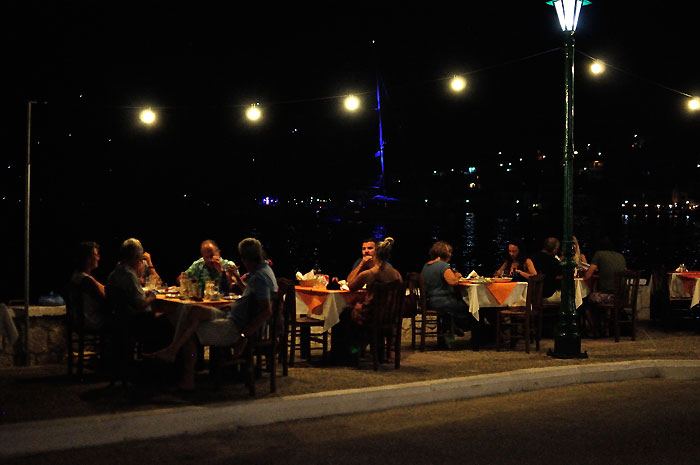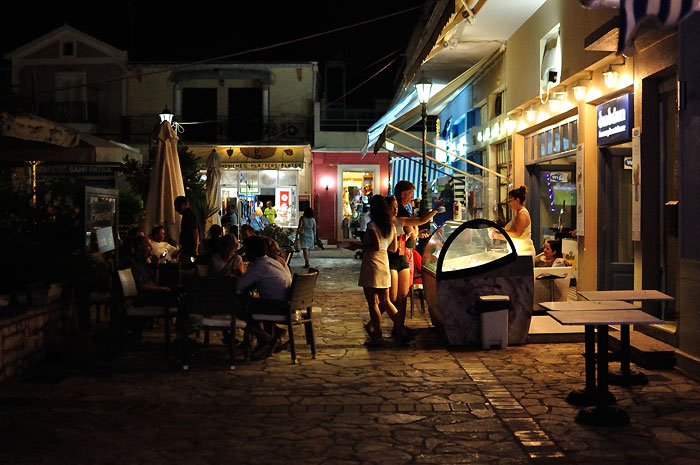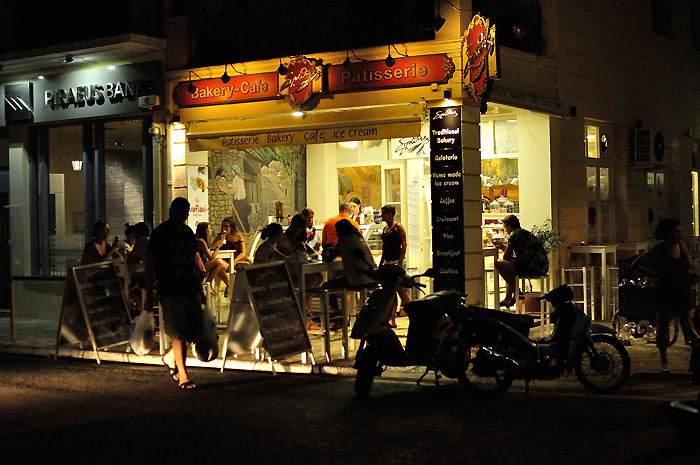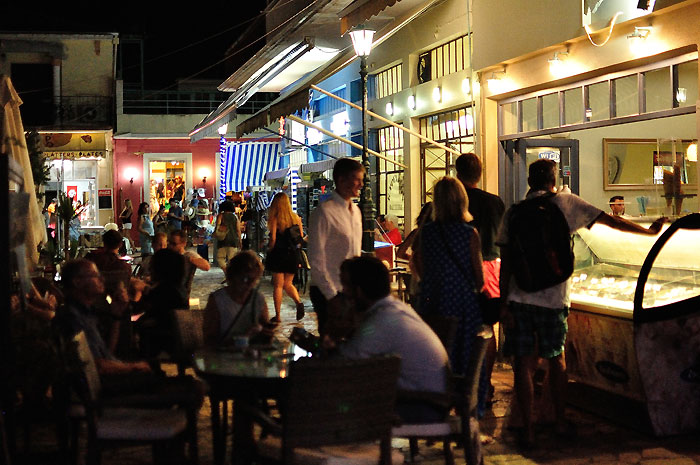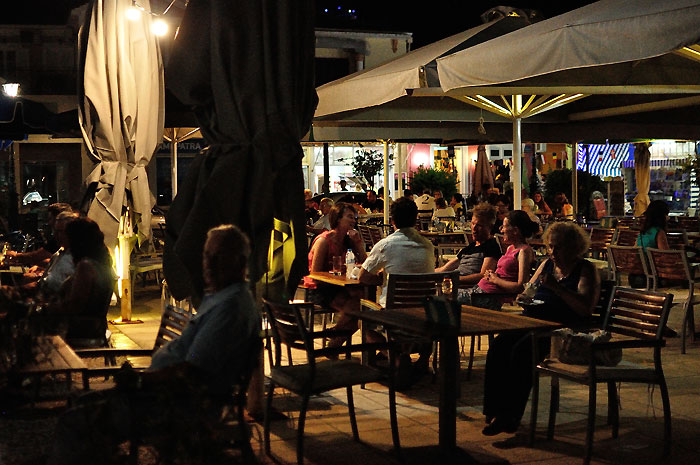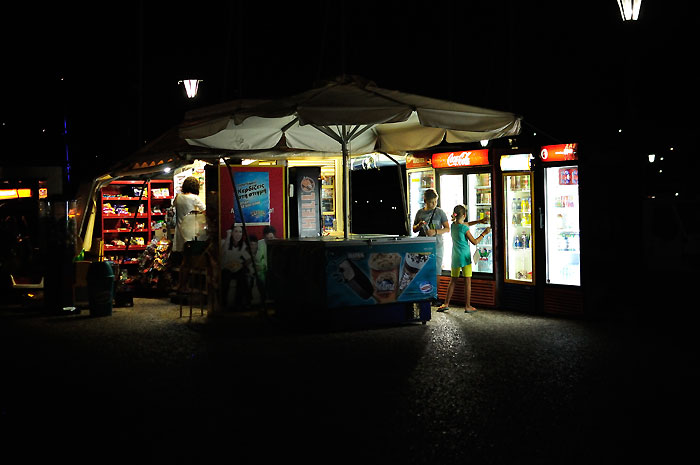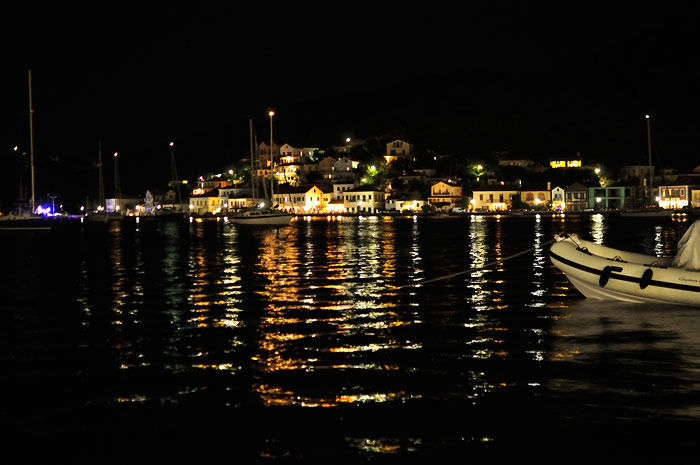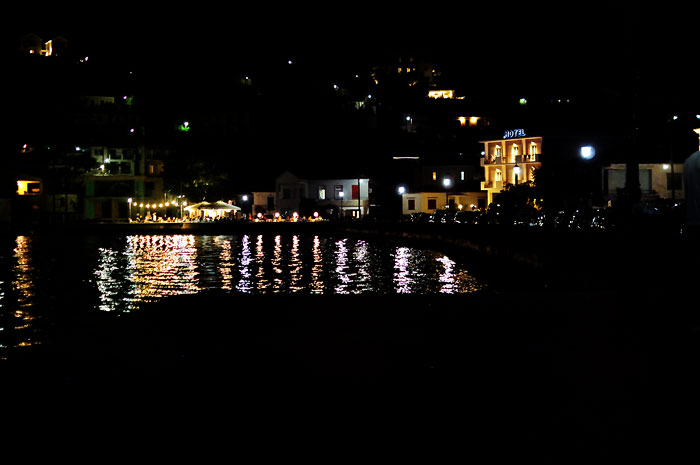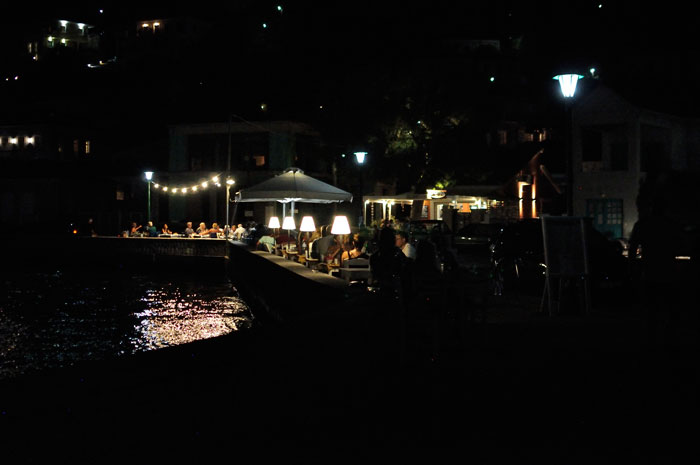 Sunday 6th - It's absolutely scorching today! Heatwave after heatwave this summer. The only place to be is at the beach.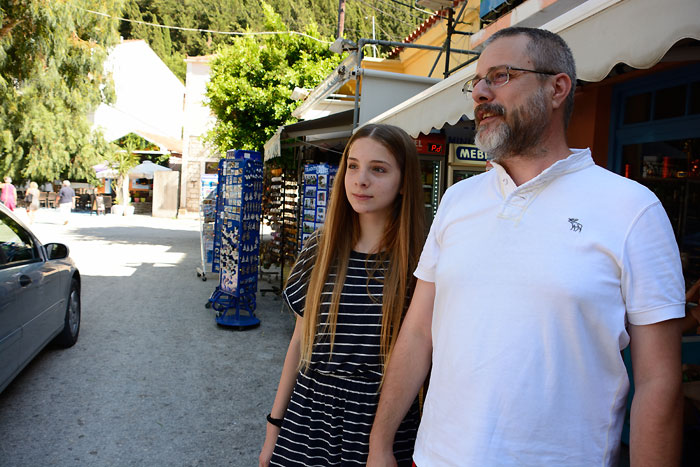 Below - Last night was the first night of Sotiros, the Stavros Panighiri. It was absolutely brimming with young people from all over. Great atmosphere and alot of fun. The dance circle was barely empty. Click Here or on photo below for more photographs.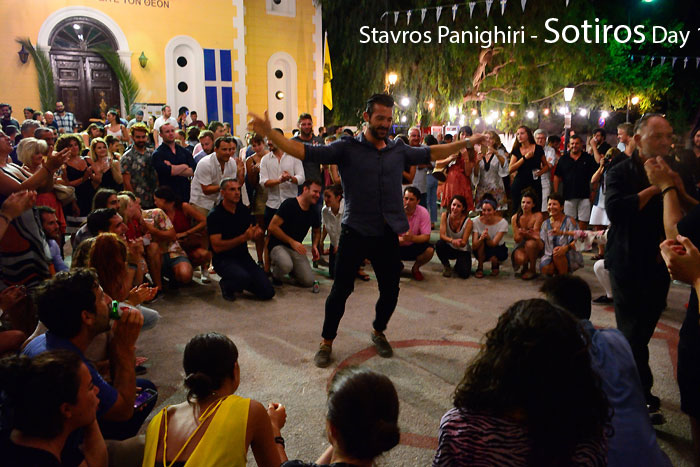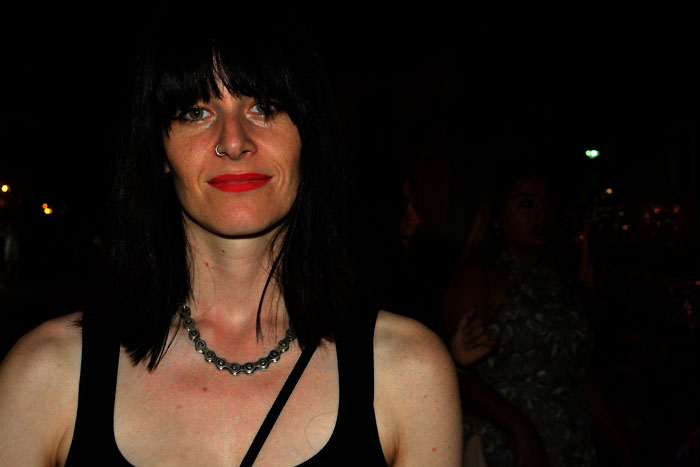 Monday 7th - I think many will be spending their day very quiet today after a big weekend of Sotiros, but there's really no rest during this busy month of August. Tomorrow 8th and the 9th we have the Kioni Music Festival - Slap Back In The Face and then of course there's the Frikes Panighiri, which used to be in June but due to the numbers game, was decided to be moved to August.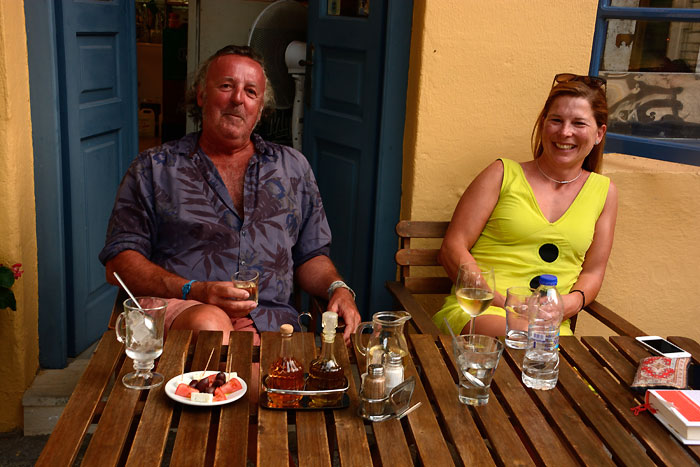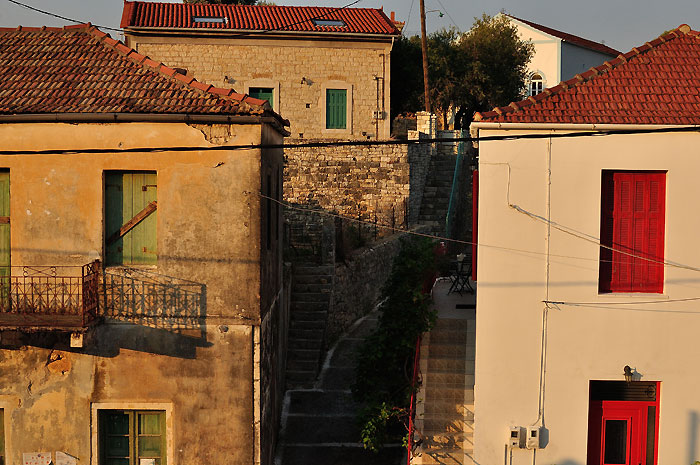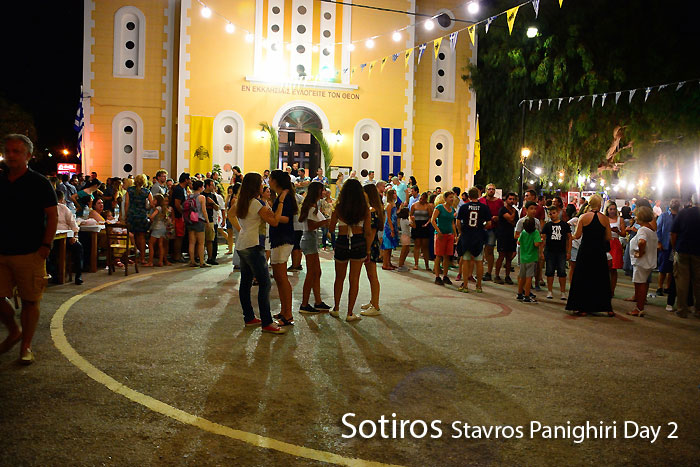 Above - The second night of Sotiros (Stavros Panighiri) was much quieter than the first, which is usually the case, but that doesn't mean it wasn't fun. Click Here or on photo above for more pics.
Wednesday 9th - with such hot weather, the unsun heroes of the island must be the grill men in the restaurants. Such hot work even when it's cold outside, but to be grilling over hot coals in high 30's temps, well that's a whole other matter. Below - Ronnie, grill man at Rementzo Restaurant in Frikes.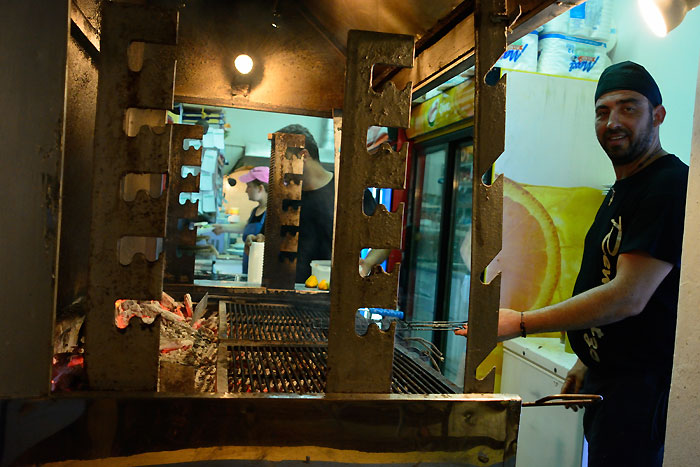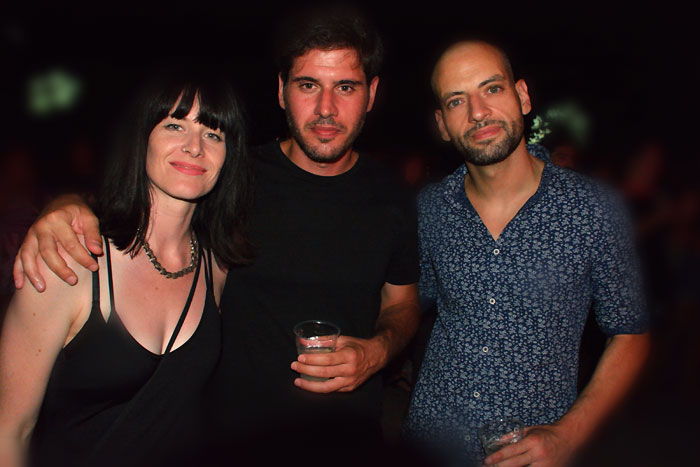 Above - The Kioni Music Festival brings in some well know faces. Left to Right - Jessica Bell from Keep Shelley in Athens, Giannis Anagnostatou from Lolek and Panos Birbas from Dustbowl, one of the bands starting off Slap Back In The Face last night.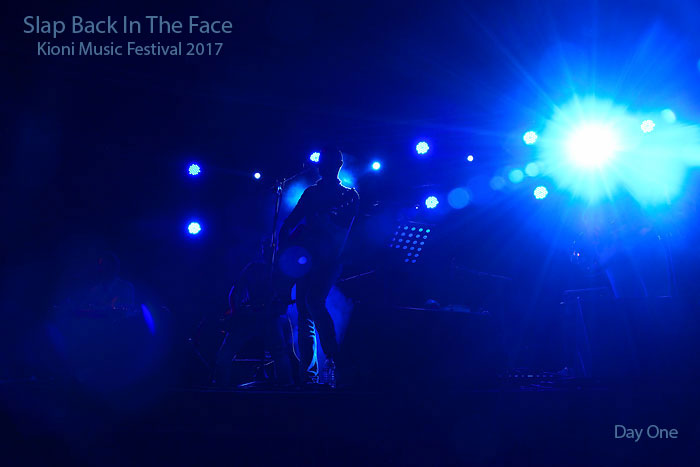 Above - Slap Back In The Face - The annual Kioni Music Festival started off with a bang last night in the Kioni car park with 3 great acts. George Gaudy and Sun, Panos Birbas band, Dustbowl and Pavlos Pavlidis band. Click Here or on photograph above for many more photos.
Thursday 10th - Tonight is another big Panighiri, this time in Frikes, so get along and support the village by having alot of fun for yourselves, but last night was the second and last night of Slap Back In The Face - The Kioni Music Festival with another great line up of bands. Check them out by Clicking Here or on photo below.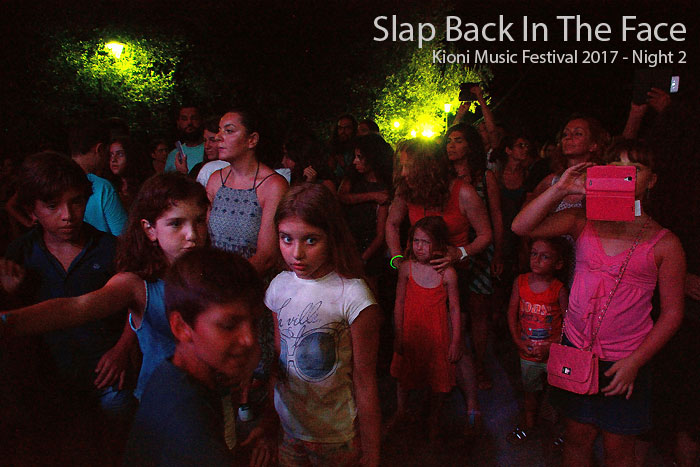 ---
August 2017
Summer holidays on Ithaca Greece
Monday 1st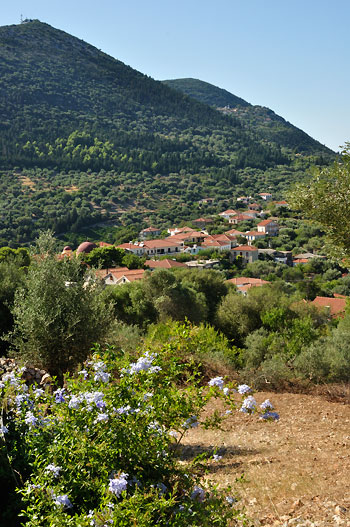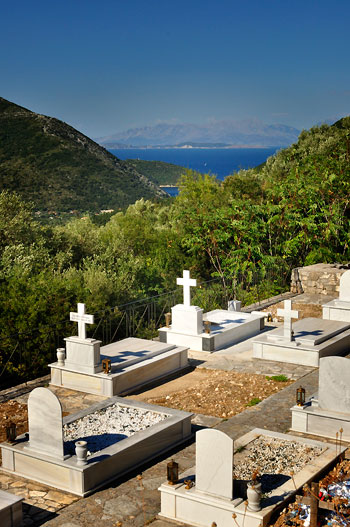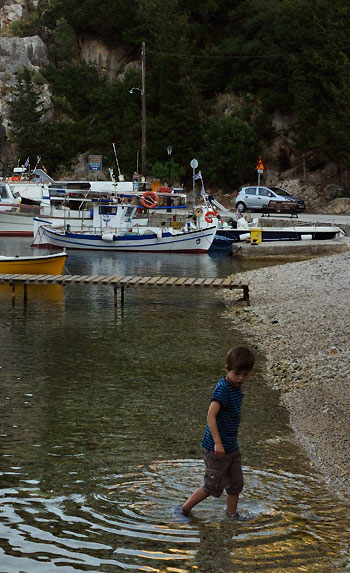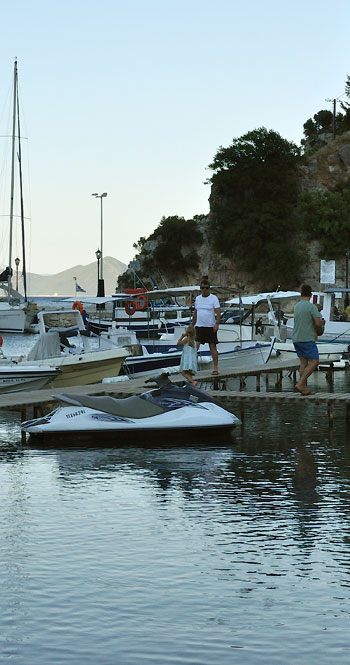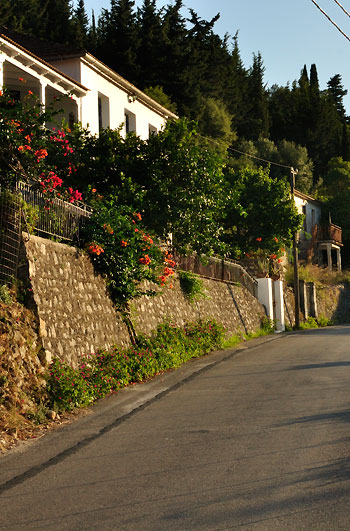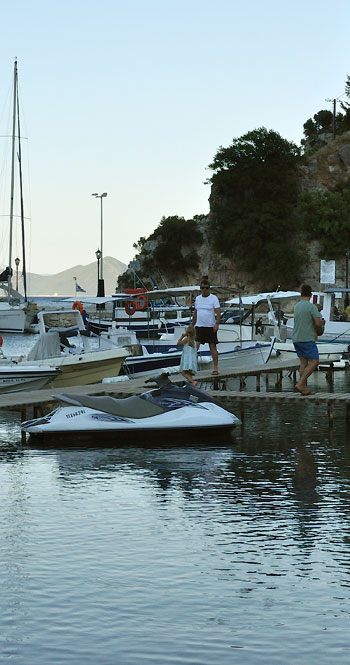 On Wednesday 2nd, is the opening of the Lefki church made possible by philanthropist, Spyros Paxinos. There'll be a dance after at the old Lefki school, also recently renovated and restored. Starts 7.30pm at the church.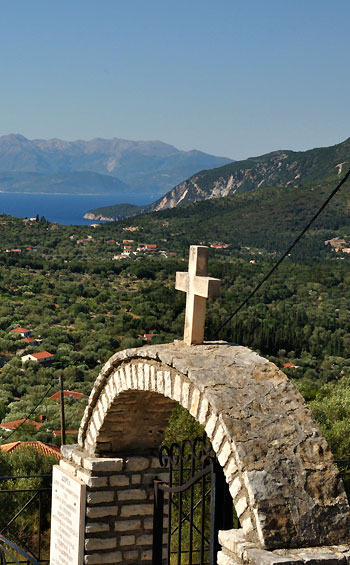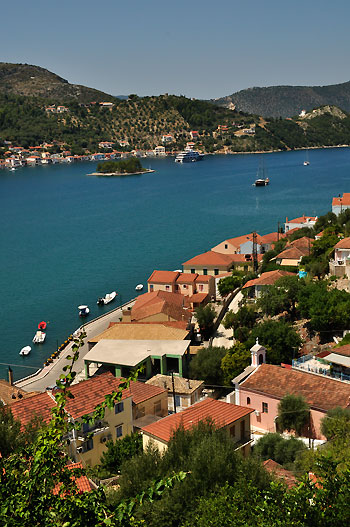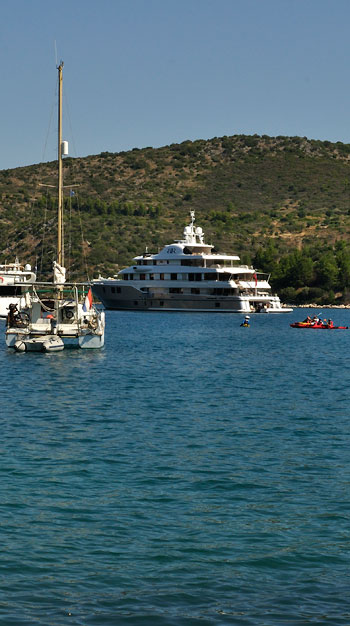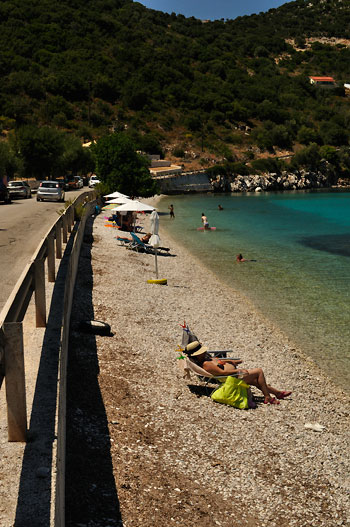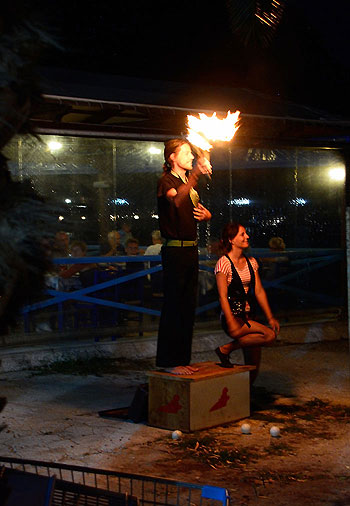 Thursday 3rd - Although we all love Summer on Ithaca, and especially August because it's so vibrant and sees the island full of people, colour and fun, there is also a disturbing side.
Yesterday someone just tossed their lit cigarette out of the car window. Luckily I was walking down and saw it to step on it and put it out, otherwise the breeze could have taken the burning butt into the dry grass on the side of the road and lit the north on fire. Please Please PLEASE DO NOT throw cigarette butts from the car. Use your ashtrays!!
The other warning I'd like to give is to drive carefully and MORE slowly. The roads are narrow and people are driving like their formula one superstars. It's only luck that no one has been killed. Mainlanders in their CUVs, but not only, driving too fast for safety. Again, please slow down. You're on holiday, not in peak hour traffic racing to work!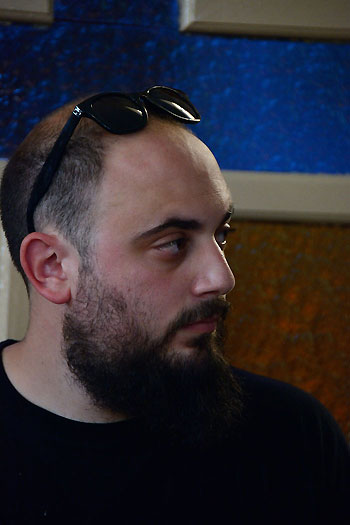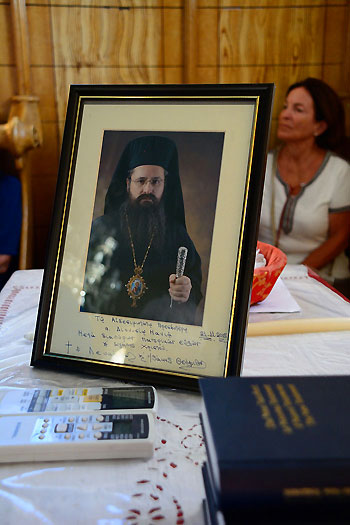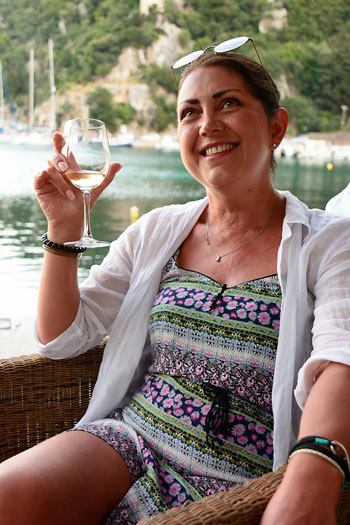 Above - Emma Parsons. Always nice to meet people who visit ithacagreece.com.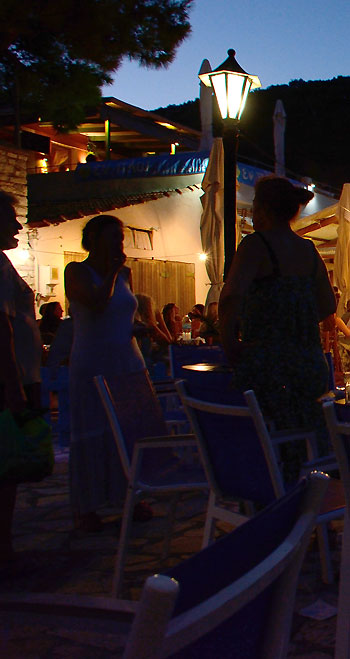 It's nice to have boats and yachts coming in, but it would also be nice to move the buoys a little further out to let the swimmers use the beaches. I don't think I'm the only bothered by yachts too close to the shore on our usually pristine beaches.
So much going on during Summer, keep your eye on the Calendar for events.
Friday 4th - There's nothing quite so special as being in Vathy, Ithaca's capital, or anywhere on the island, as evening turns to night. Watching the colours turn from gold to violet.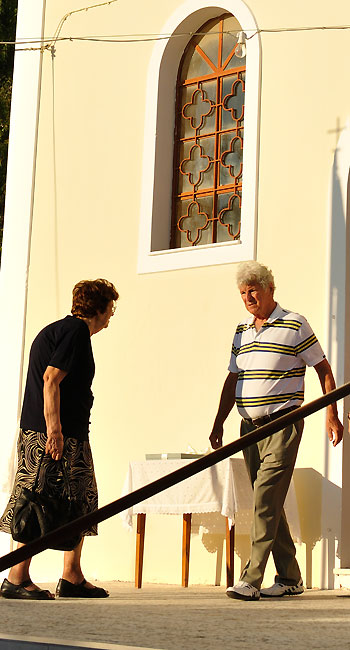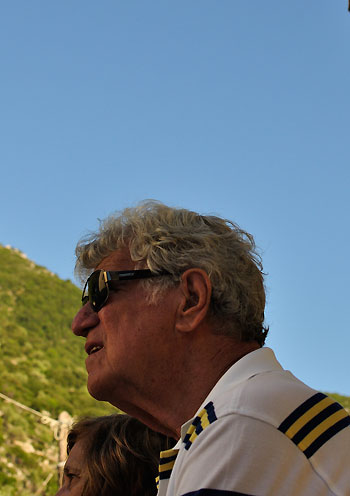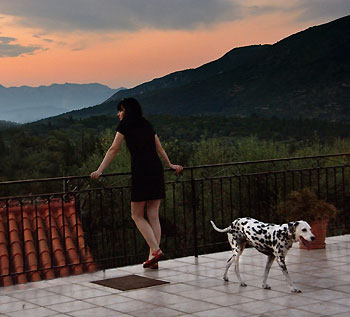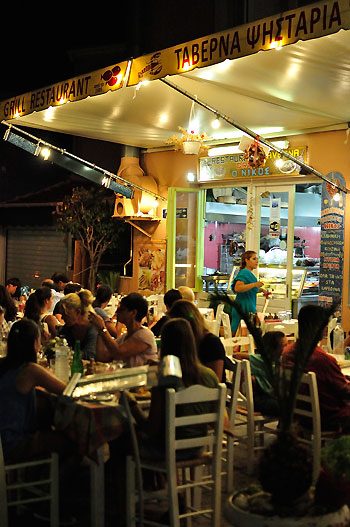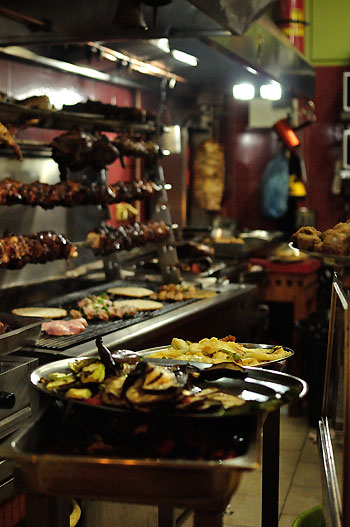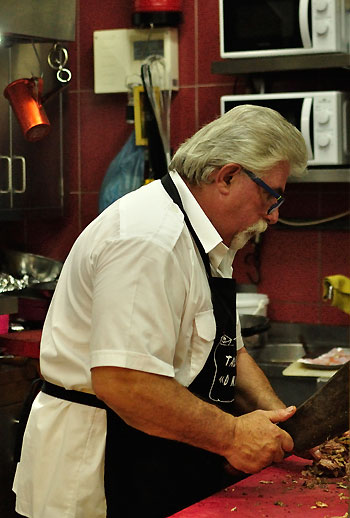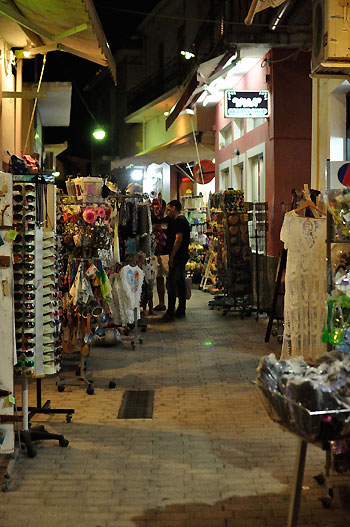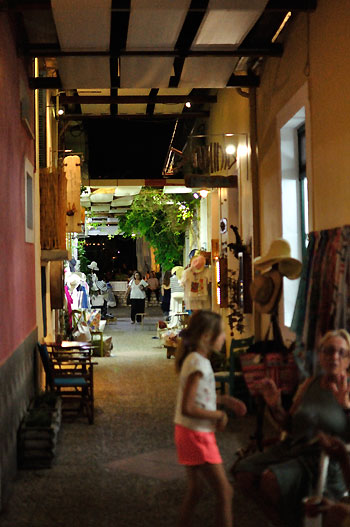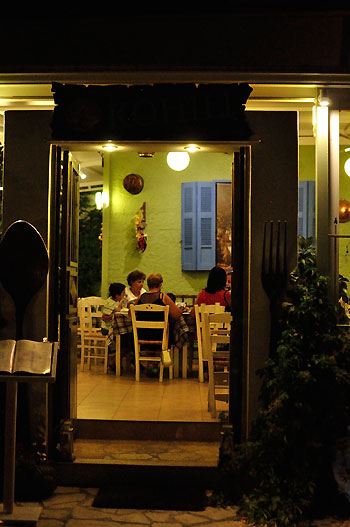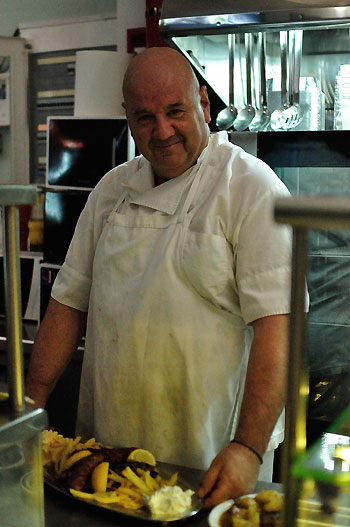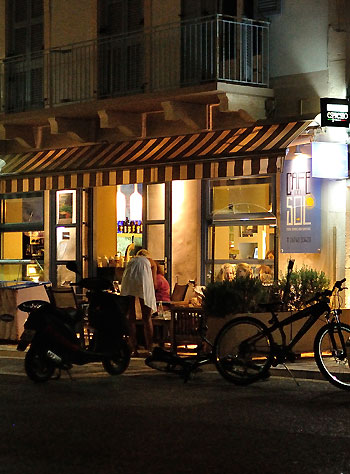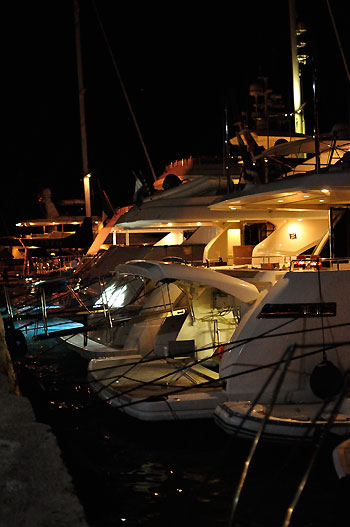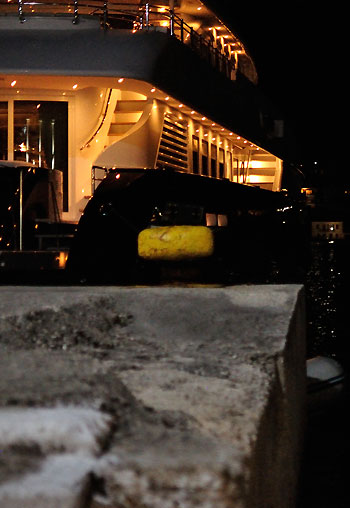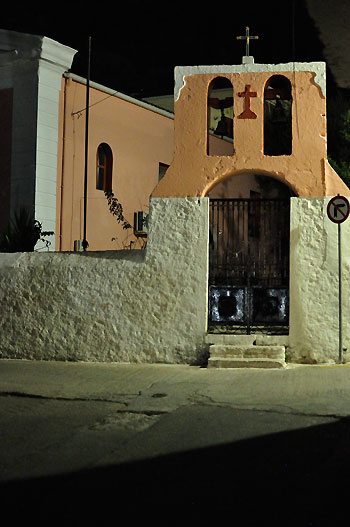 Visit our Vathy Restaurants section for some of the delicious places to eat in our capital
Sunday 6th - It's hot, hot, hot! Nothing else to say.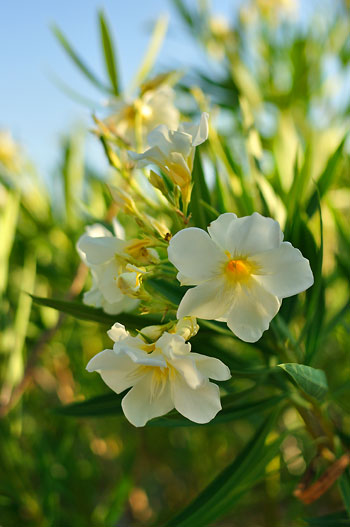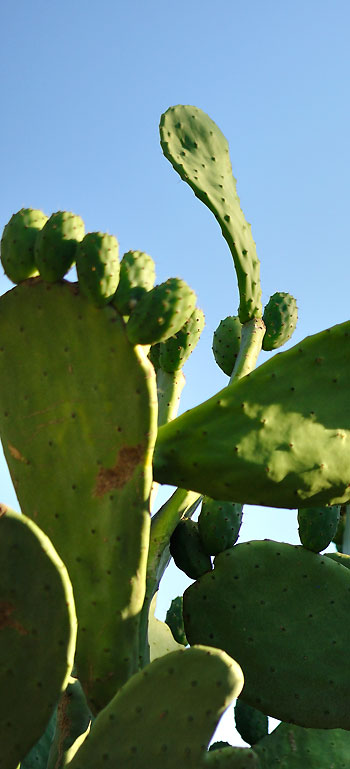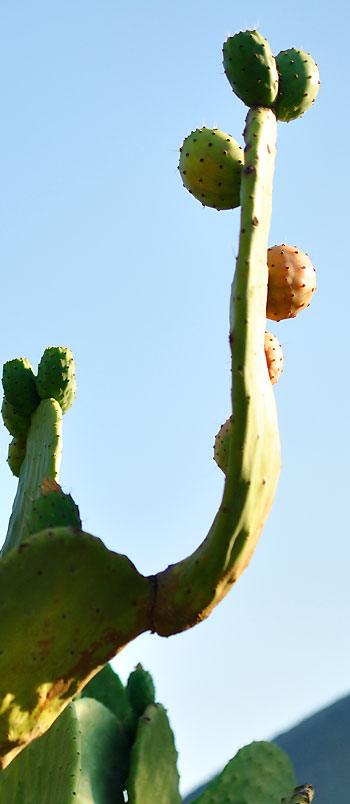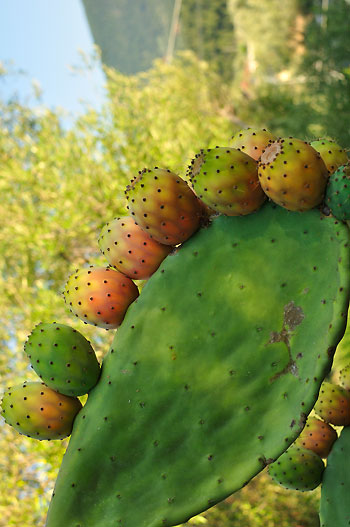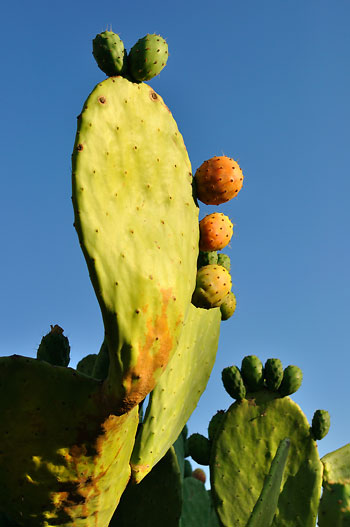 Monday 7th - It's been very still and very hot and there are more heatwave conditions ahead.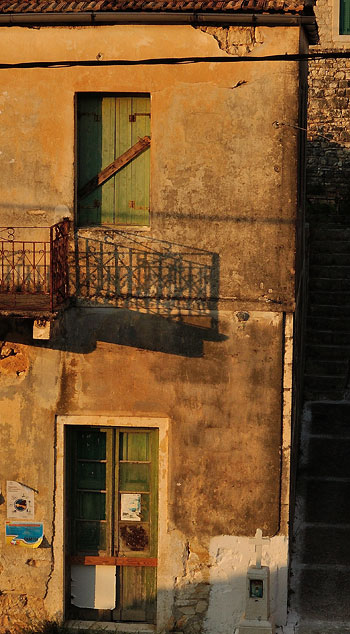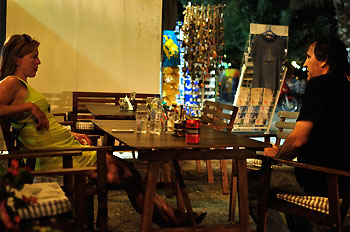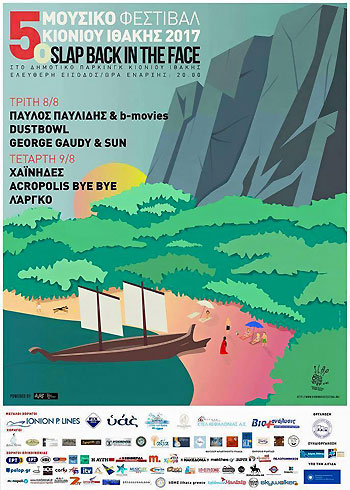 Above - The Kioni Music Festival - Slap Back In The Face is on again this year on the 8th and 9th at the Kioni Car Park.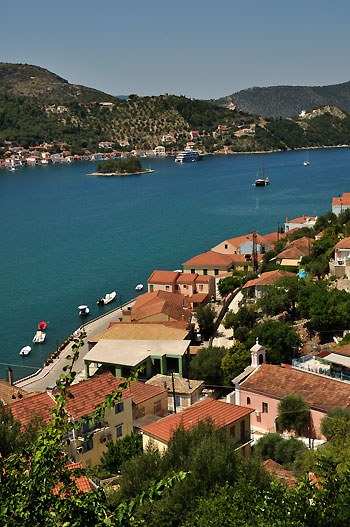 Thursday 10th - It's going to be another warm night so head to the coolest place in the north and have some great fun while you're at it. Frikes is the place to be tonight! See you there. Oh and if you want your photo taken especially, please call me over. I can't always see who wants one, my eyesight isn't so great!