What's New On Ithaca Greece
December on Ithaca
Winter on Ithaca Greece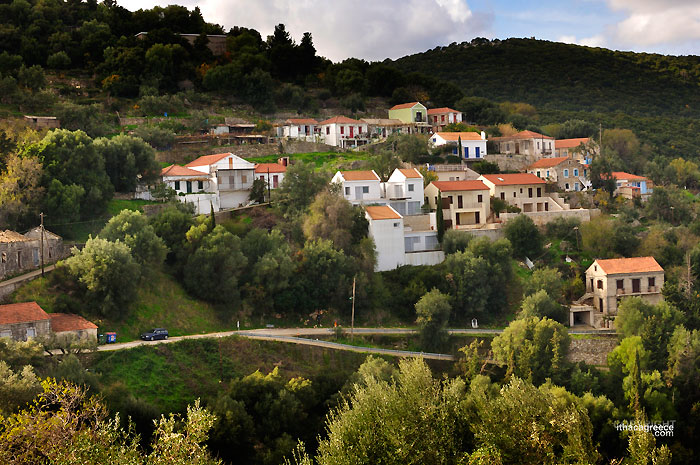 December 2017
Monday 17th - Storms and rain and now cold colour the past few weeks on Ithaca, but winter does give us some great crisp views across the Ionian.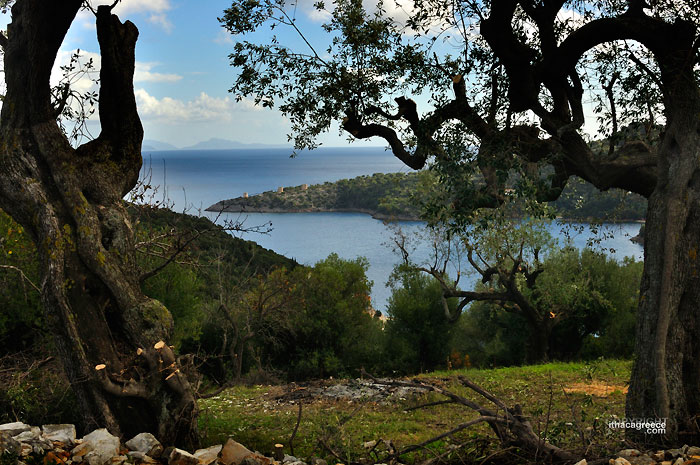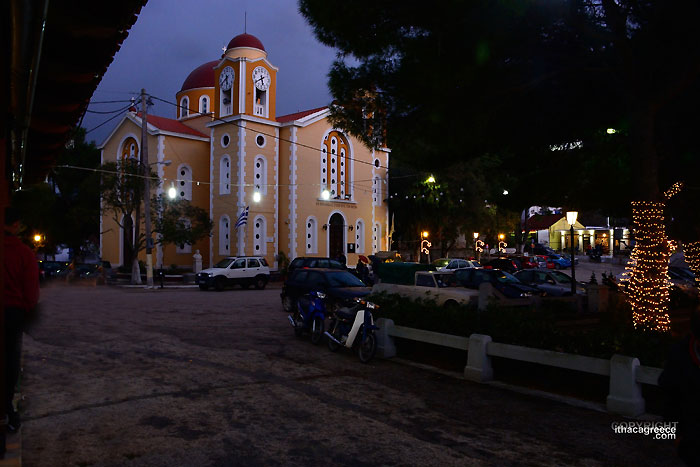 Above - Stavros iconic church, Sortiros. It's at the center, not only of the village square, but also at the core of the northern Ithacan community.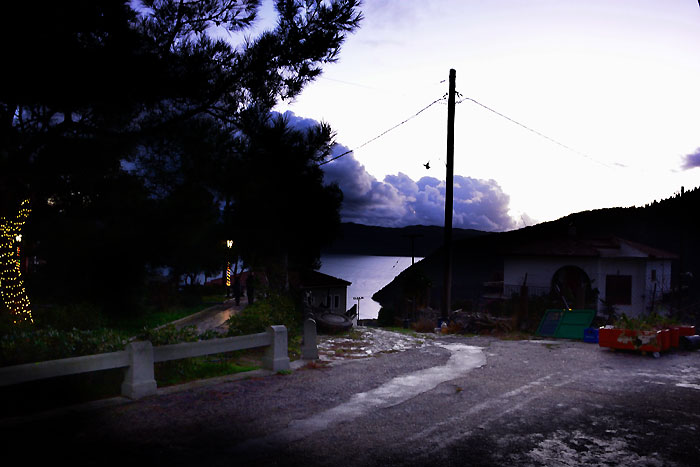 Above - The road to Polis Bay from Stavros. I actually miss the sign that said 'To City Sunk', aah the future is here.
Below - Yesterday afternoon the northern Ithacan School community had their Christmas Bazaar at Tseligas Restaurant, which gave over it's premises for this fund raising event. The school kids made lots of stuff that was on sale, there were also souvlaki and lots of food made especially by the community. Click Here or on photograph below for more pics of the Christmas Bazaar.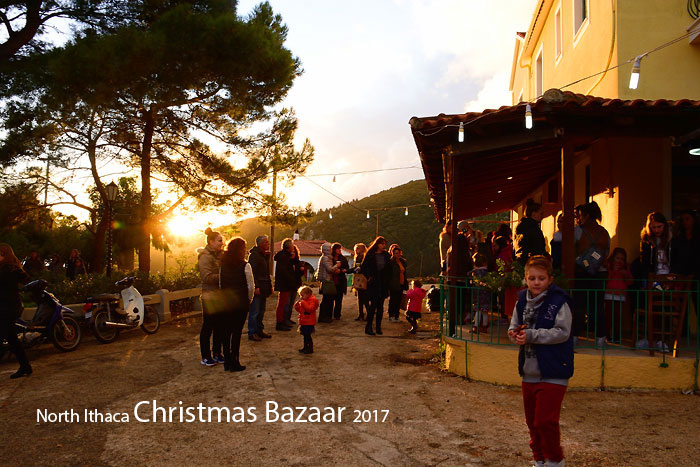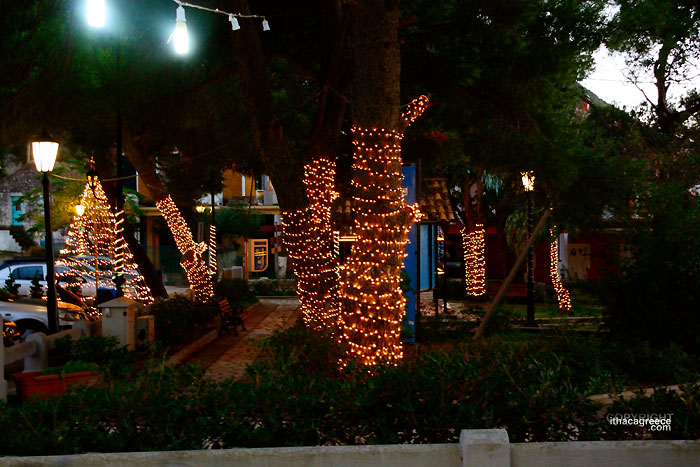 Above - Stavros park is all set up for Christmas with the trees all wrapped up in fairy lights shining a little Christmas spirit across the village.Looks very pretty and very special looking, but this year in Stavros and Vathy, there is also Christmas music blaring across the village from morning to night. Who's idea is that? Eek. It's not the sultry sounds of Dean Martin or Bing, but some not so talented vocalists who could well be calling the sheep home. What's the bet I get into trouble for saying this... stay tuned ;).
Tuesday 19th - What a rainy grey day we had yesterday. Hopefully today will be a little better, but it is winter so who knows how the skies will be. Below - Yesterday was supposed to be the Middle school's Christmas Bazaar in Vathy Square, but the rain was just too relentless so the organizers had to admit defeat and pack it all up again. Hopefully today at 1pm, the weather will be more willing to host this event so we can raise some funds for the school in Vathy. If you're on the island, get along to Vathy Square at 1pm for the Middle School's Christmas Bazaar.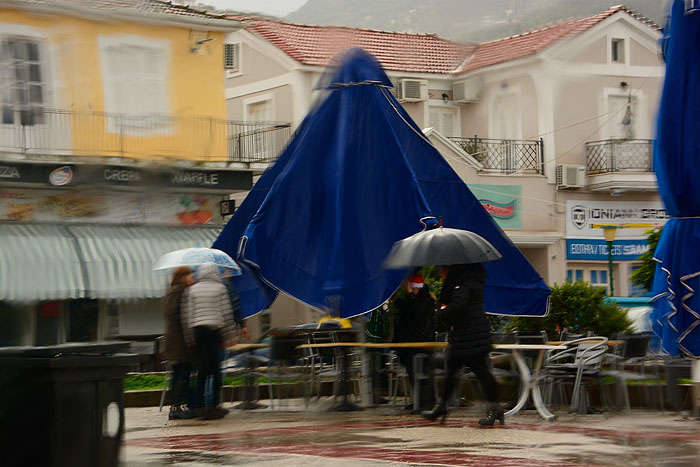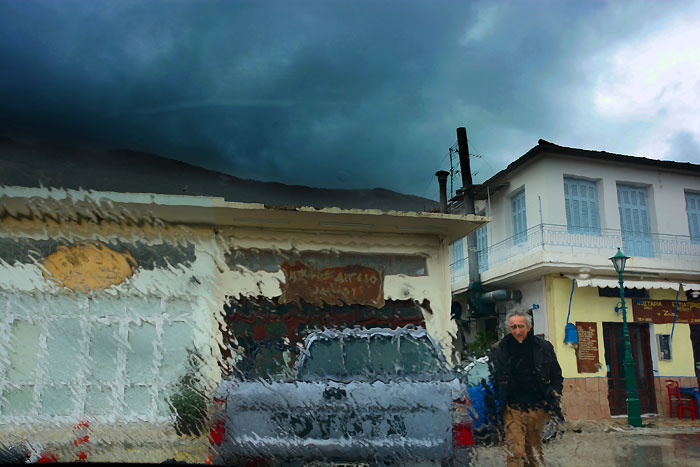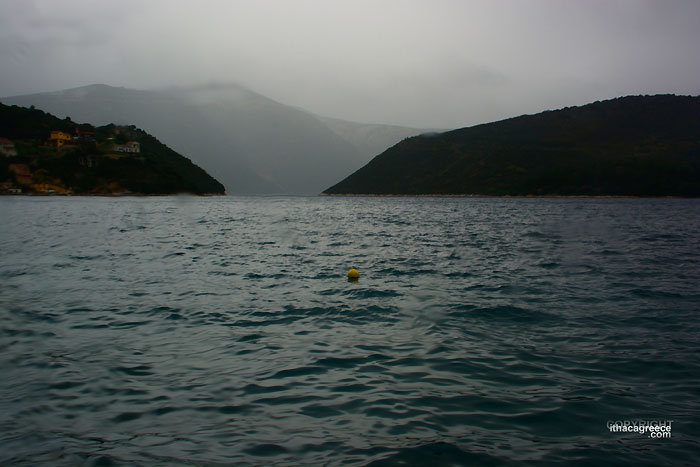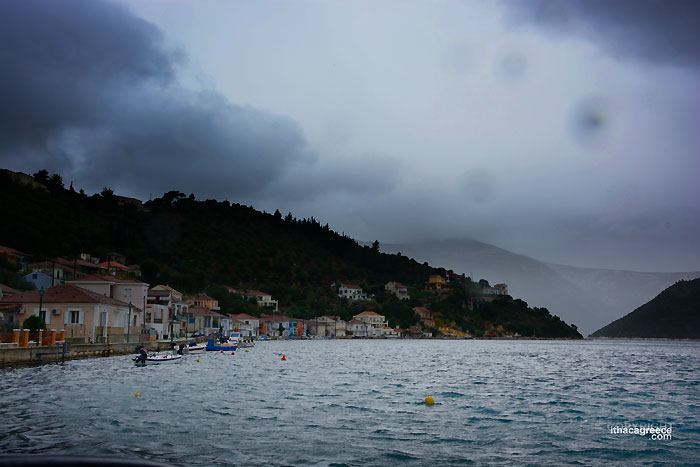 Wednesday 20th - After some stormy looking skies in the early morning, the day fined up to an almost a blue sky day.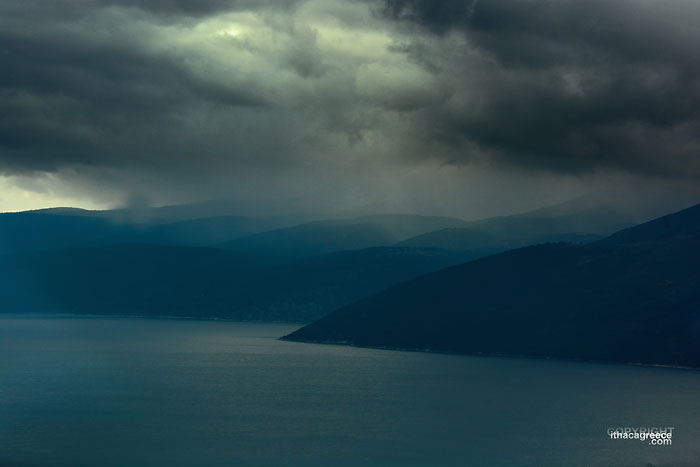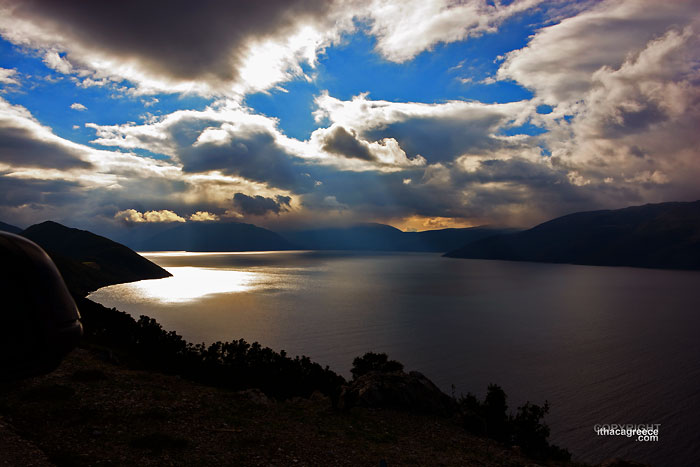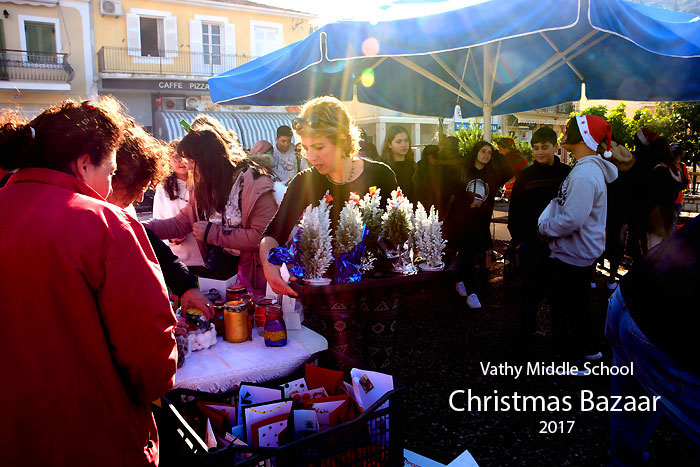 Above - The Vathy Middle School Christmas Bazaar finally happened yesterday after being cancelled twice due to bad weather. By all accounts it was a great success despite the prior difficulties. Click Here or on photograph above.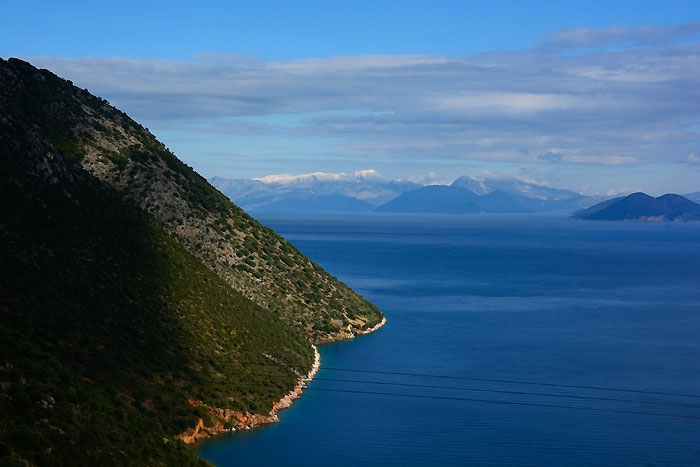 Above - Snow beginning to fall on the mainland mountain tops overnight. It's getting cold.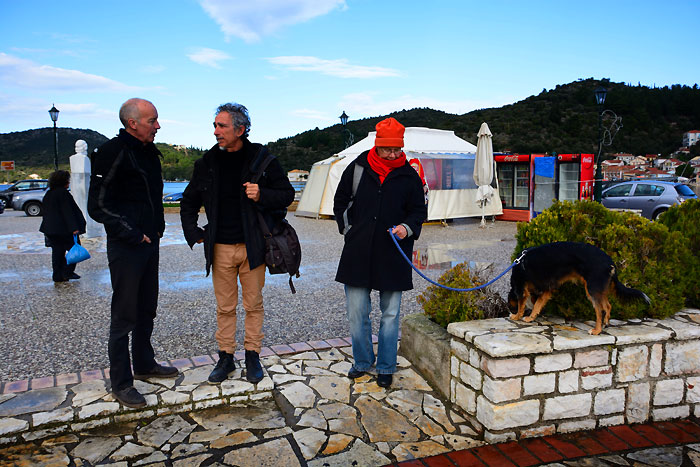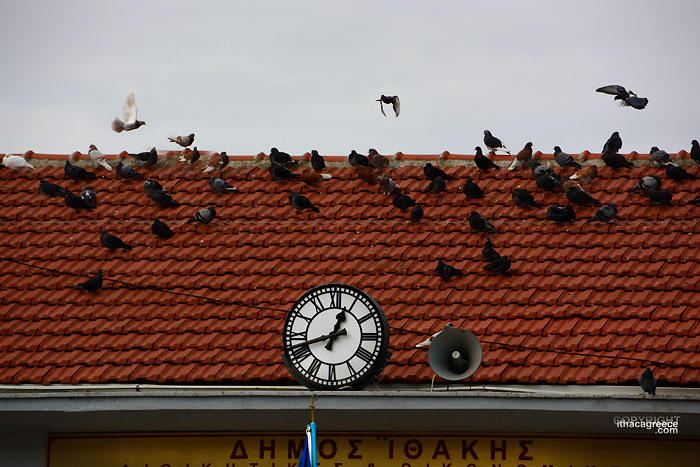 Above - It's so chilly that even the birds find a warm place to brood. Who knows, they may even aid the insulation of the council building (ex tax office).
Friday 29th - No ferry yesterday morning due to high winds and rough seas. I was unlucky enough to get caught in 7 BF winds earlier in the week and with waves crashing up onto the windows of the ferry, I have to say, a little freaky! We're expecting a little more rain but hopefully we'll get some sunny days again soon.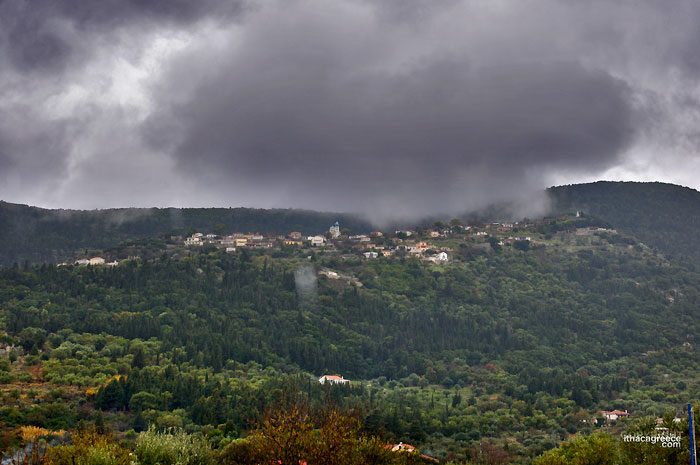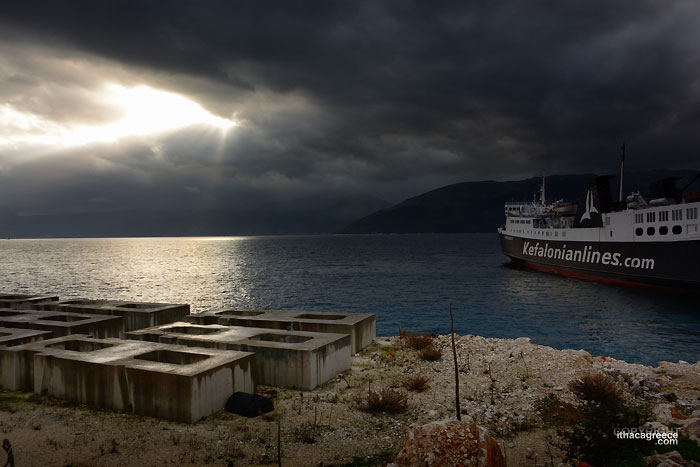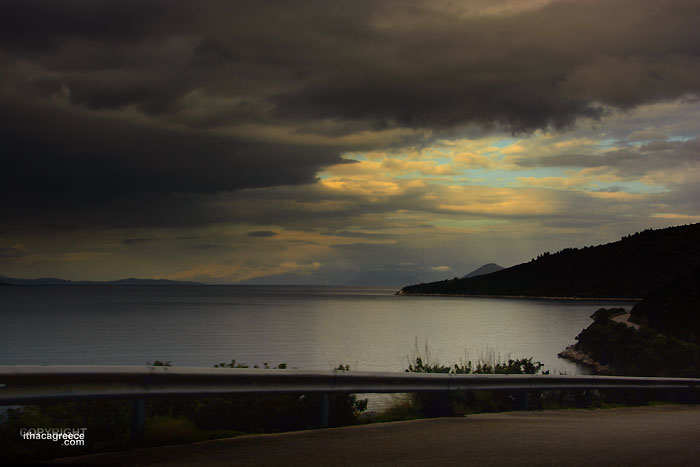 ---
December 2017
Winter on Ithaca Greece
Monday 18th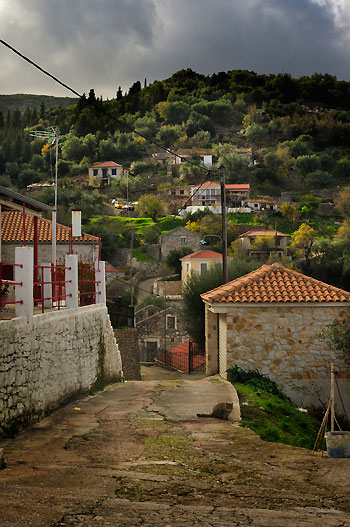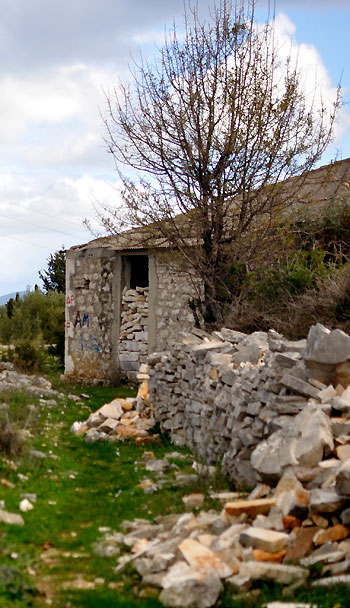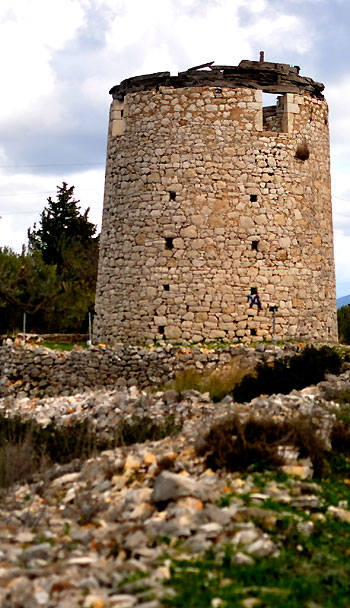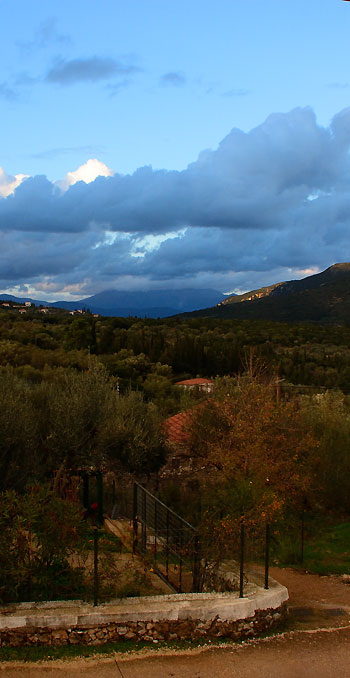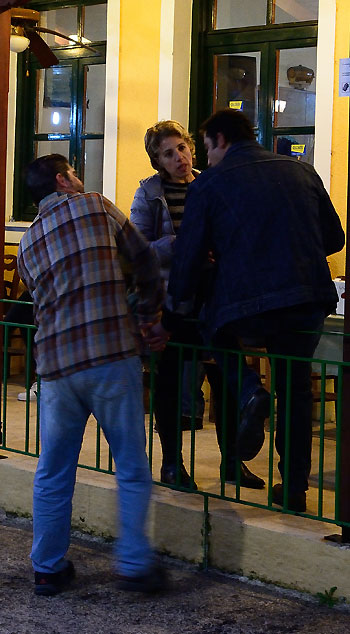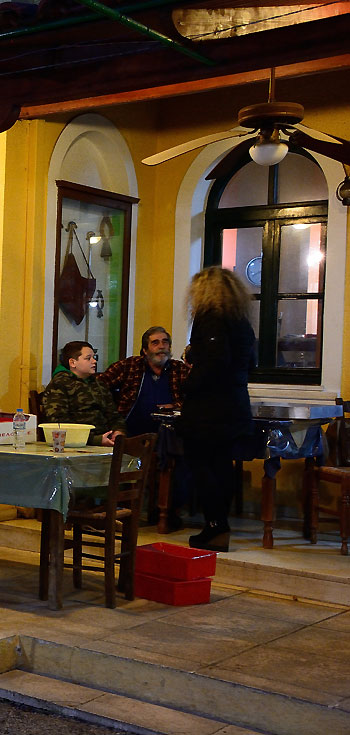 Tuesday 19th - The school community will try again today to bring the Middle School Bazaar to Vathy Square. Get along. It starts at 1pm.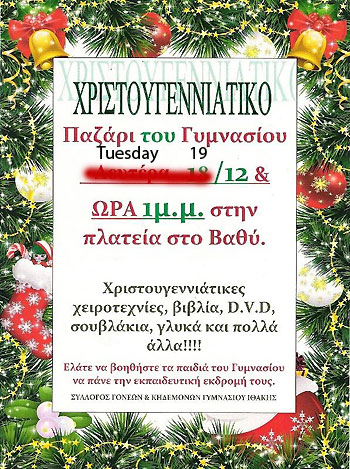 Wednesday 20th - Winter is definitely here. With temps of 6C we could hardly be confused about it. Let's hope the electricity stays on this year.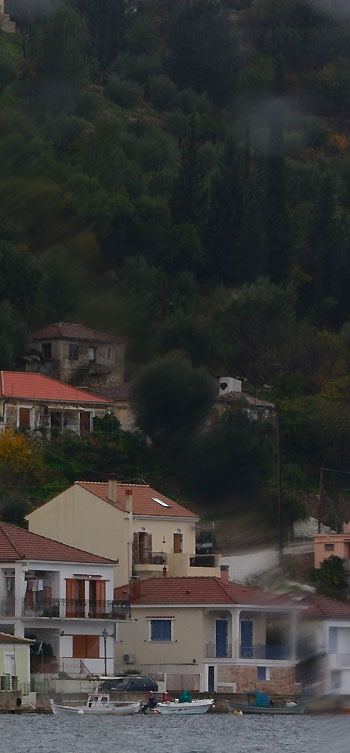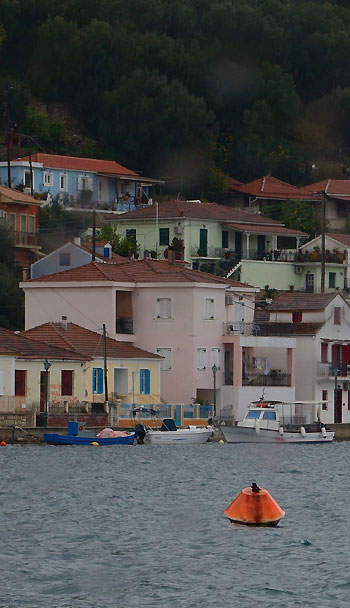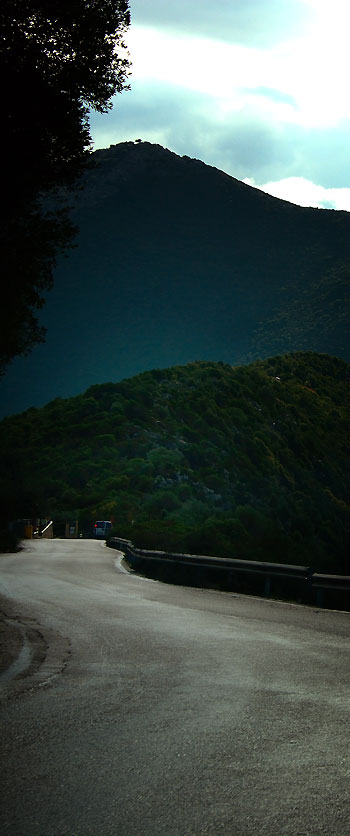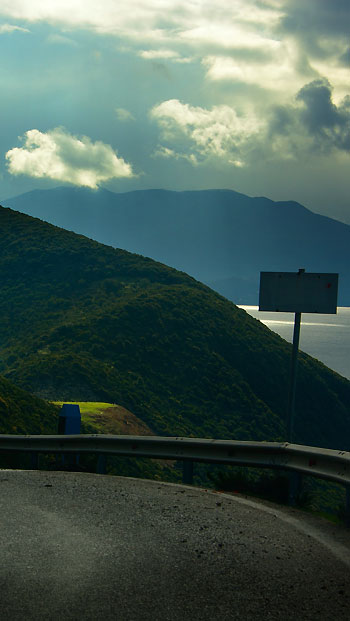 Friday 29th - Sheep and olive oil time of the year.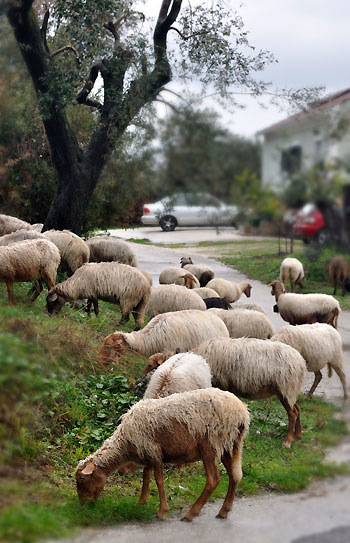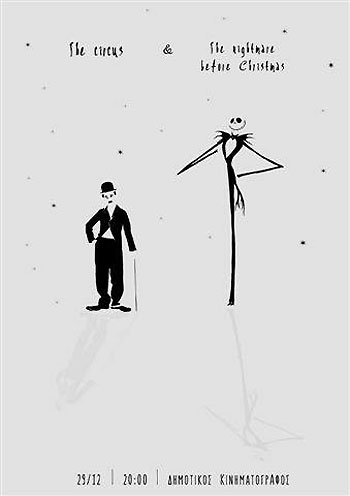 I hope you all had a lovely holiday period so far. I took a little break from Ithaki to go to Athens, but I'm back now with lots of updates ahead.