What's New On Ithaca Greece
January on Ithaca
HAPPY NEW YEAR FROM ITHACA GREECE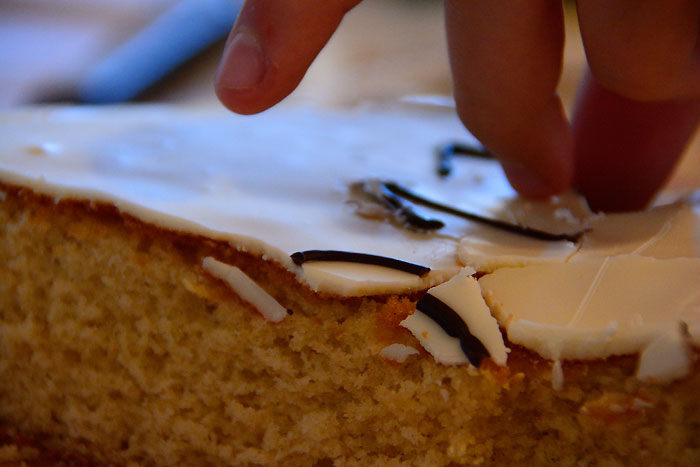 January 2017
Sunday 1st - HAPPY NEW YEAR TO ALL. So begins another year. Mostly blue skies, but quite chilly with few people on the island right now and by tomorrow, even less, as more people go on their winter holidays, usually to places warmer or for skiing. The streets have been very quiet this winter so far.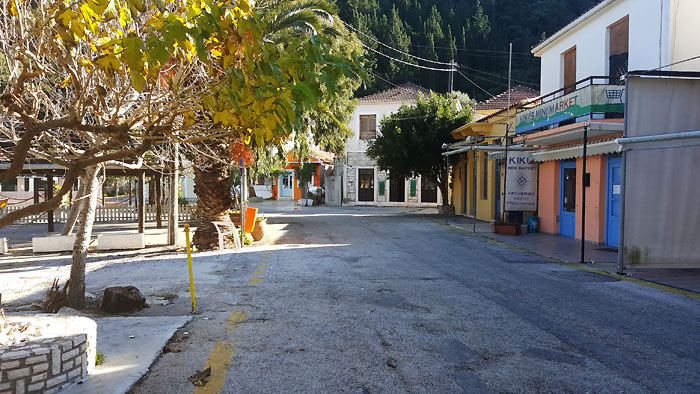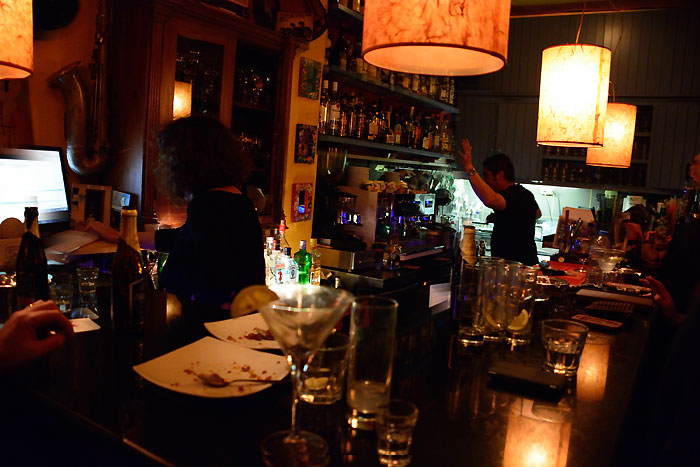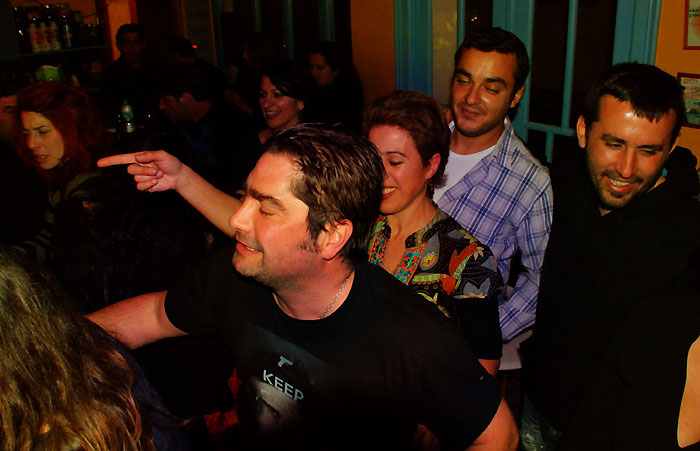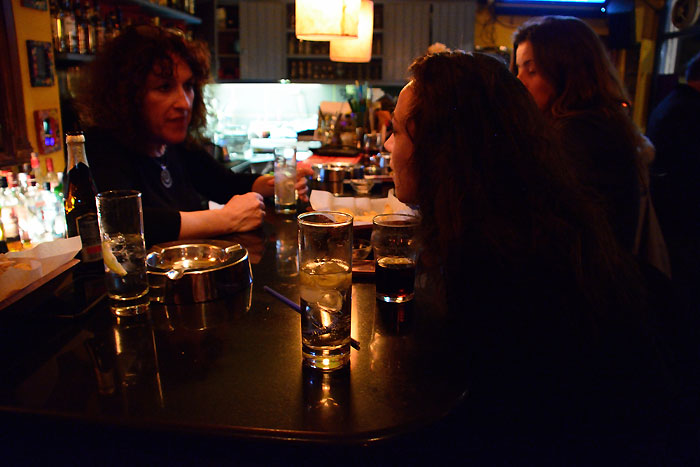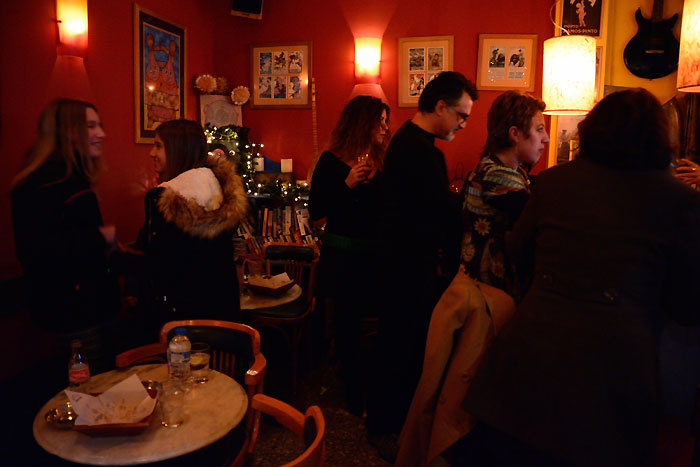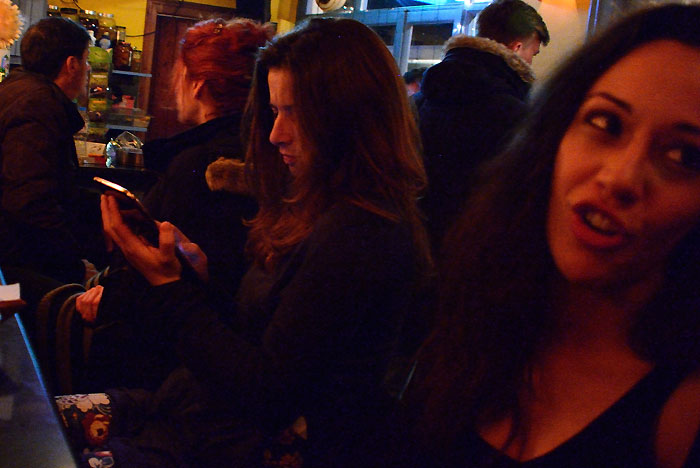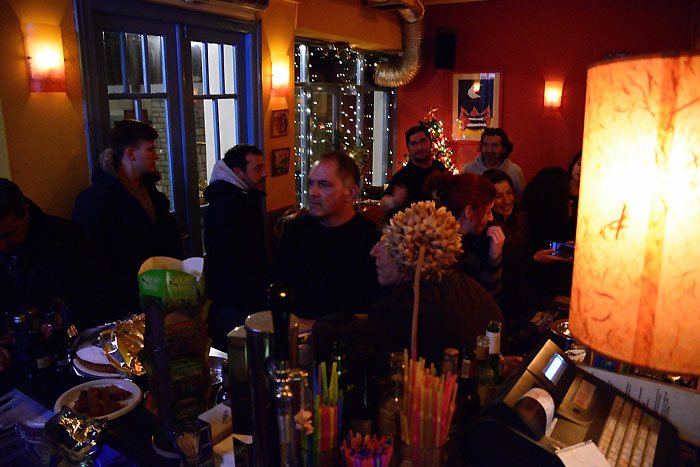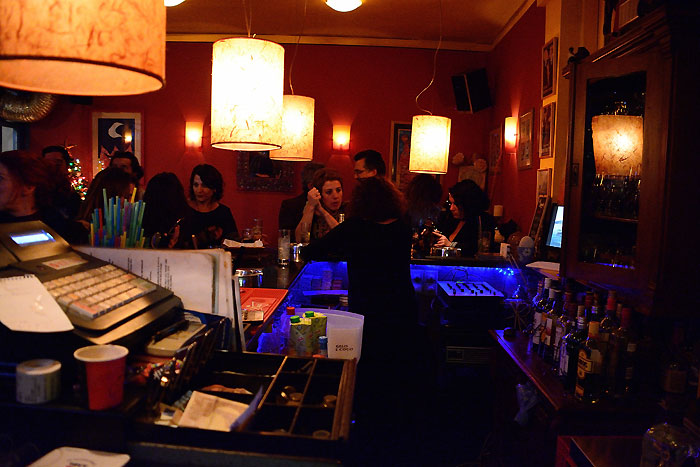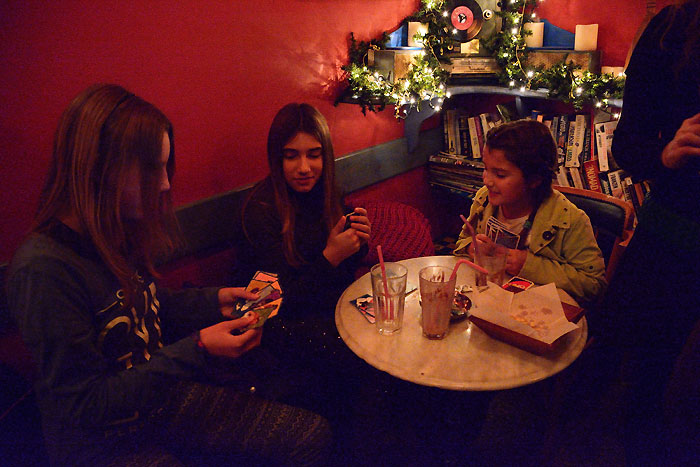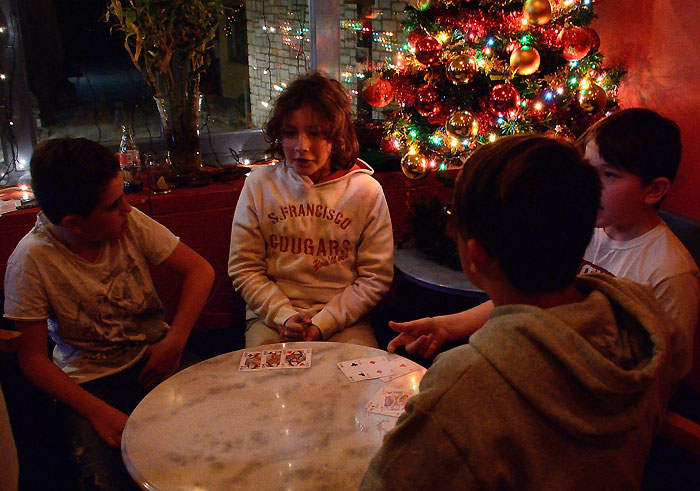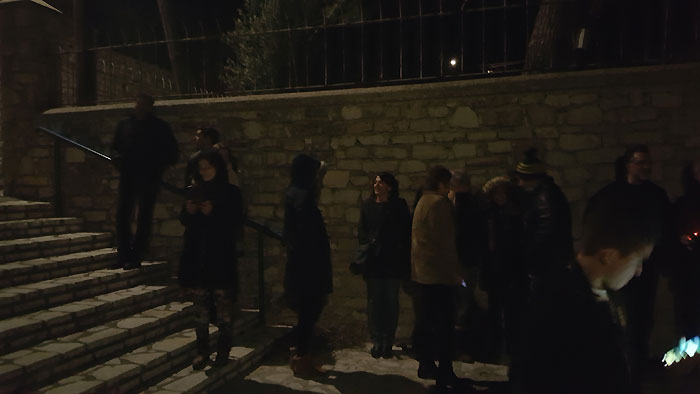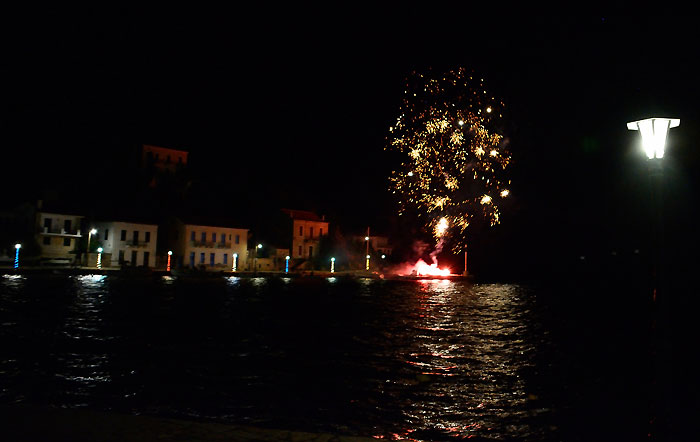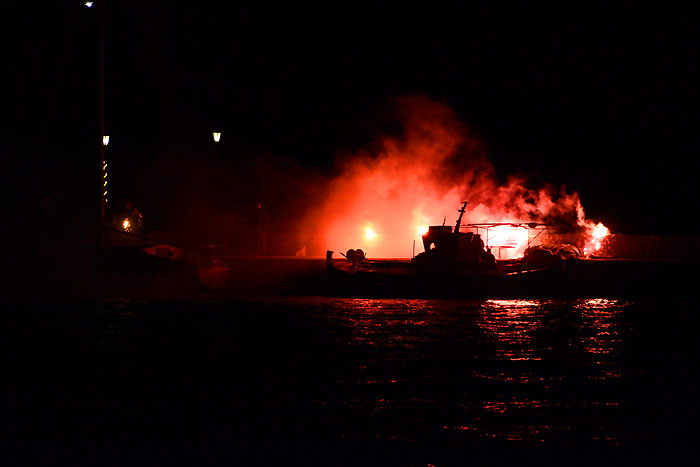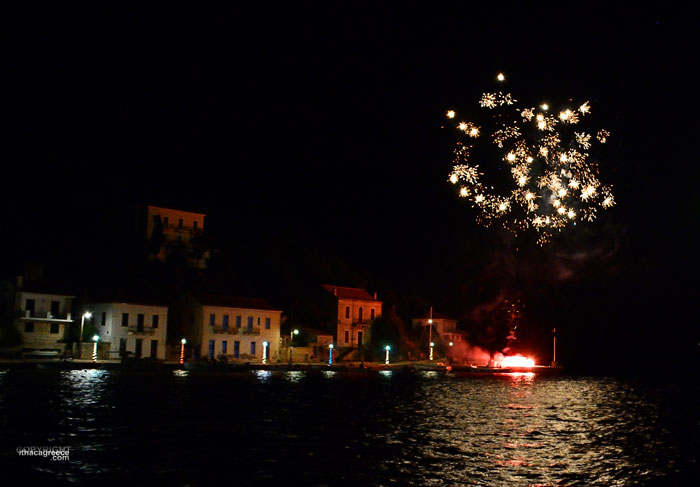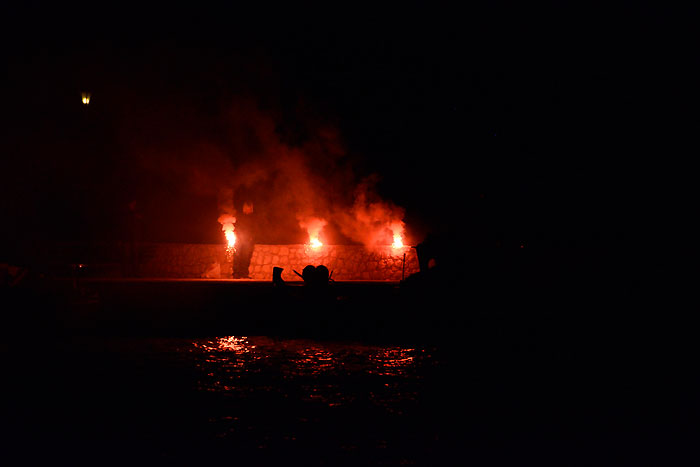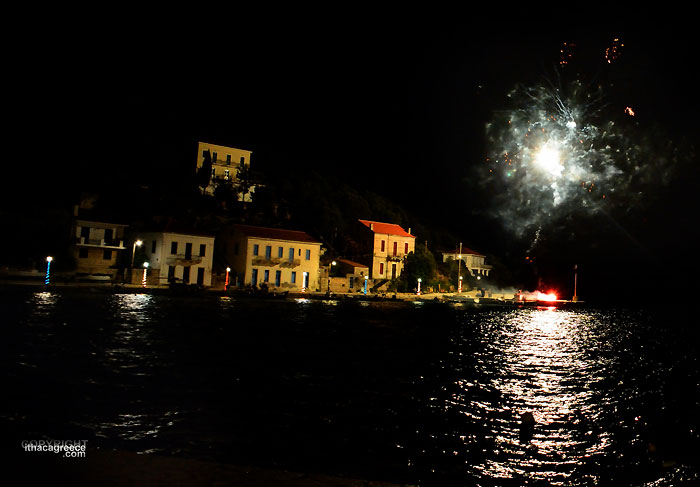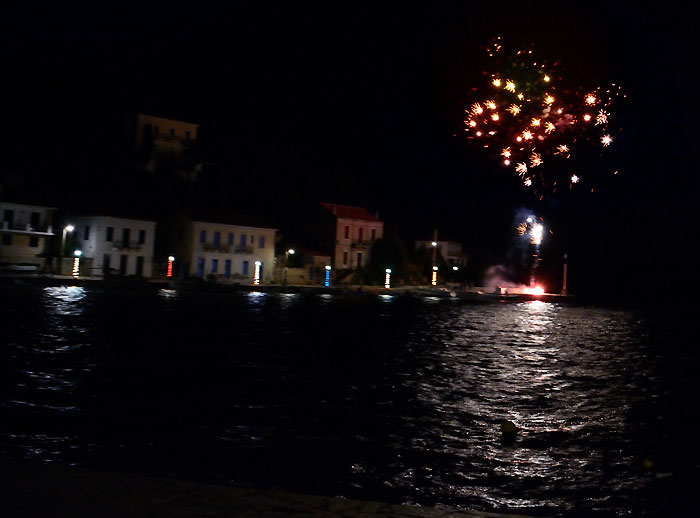 All that was missing from Kioni's fire works was Sydney Harbour bridge, oh and possibly a few million dollars of fireworks, oh and all the people, AND warmer weather, but apart from that, it was an awesome night.
Thursday 5th - Below a view up to Exoghi from Platrithia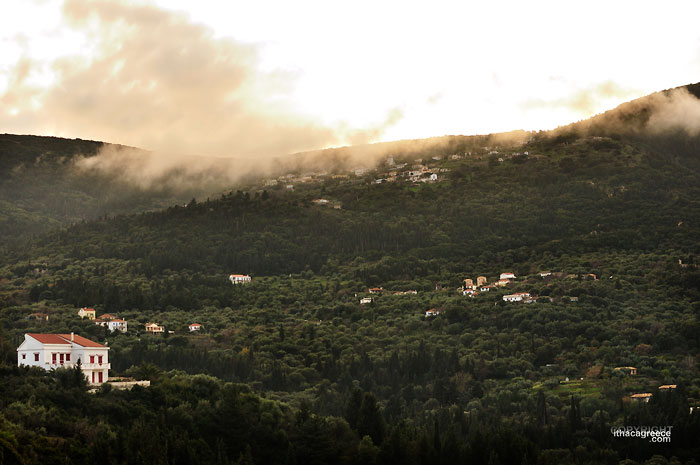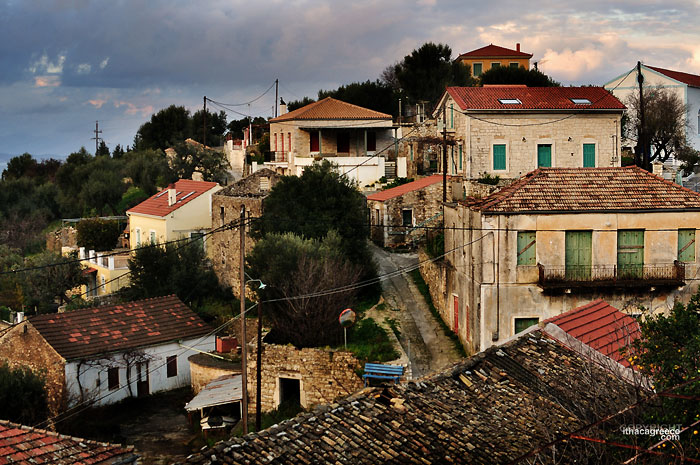 Above - Raxi village outside of Kioni in the north of Ithaca.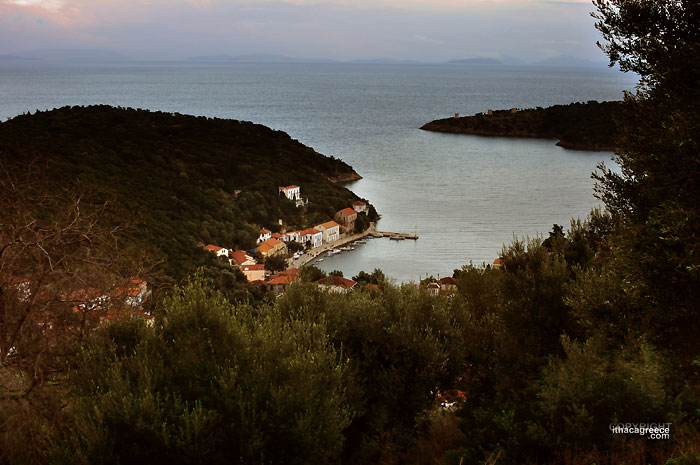 Above - View from Raxi down to Kioni bayside.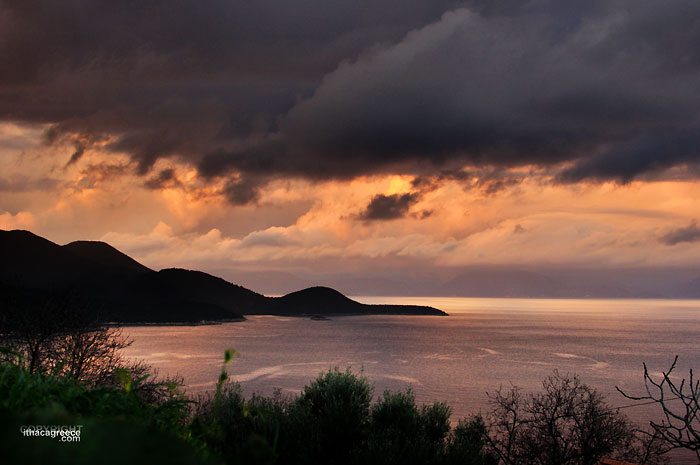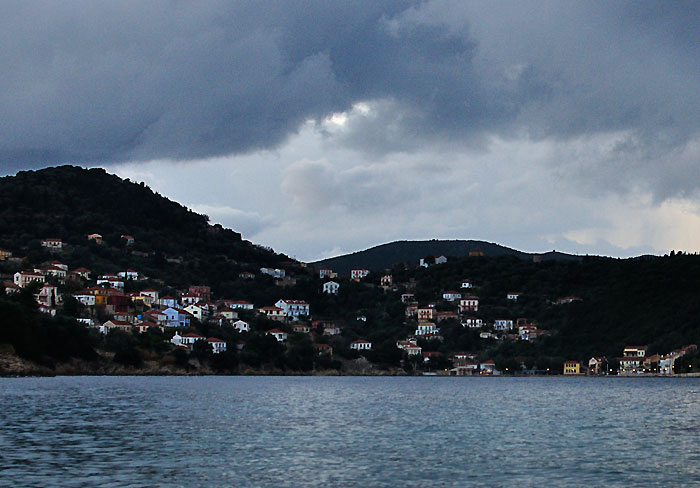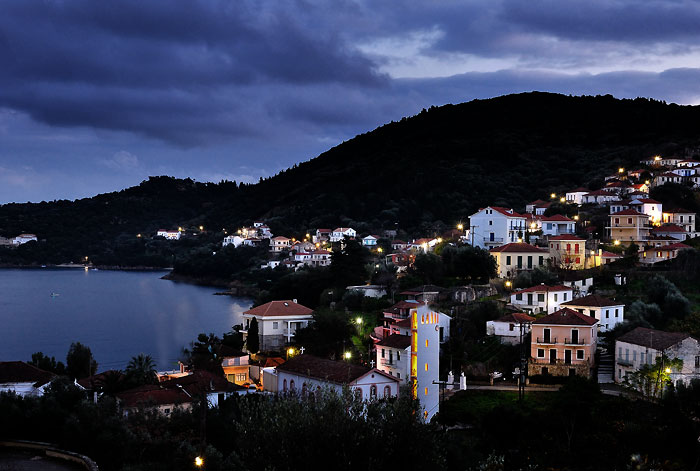 Above - Kioni village in the north of Ithaca.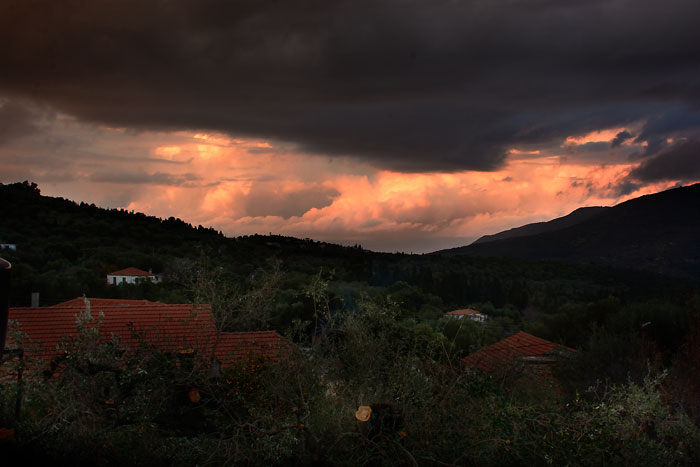 Above - Apostolata, Stavros.
Saturday 7th - Despite it threatening rain, chill and wind, some locals still made it out for Epiphany yesterday morning.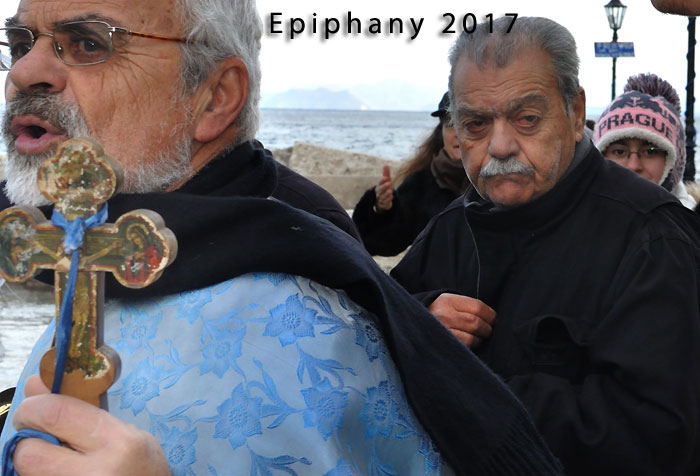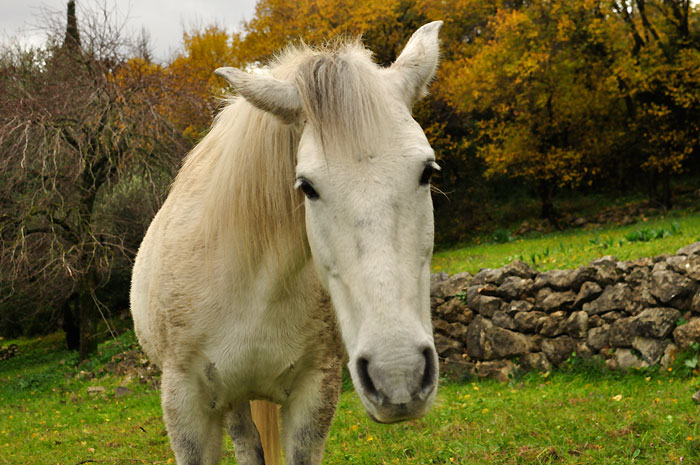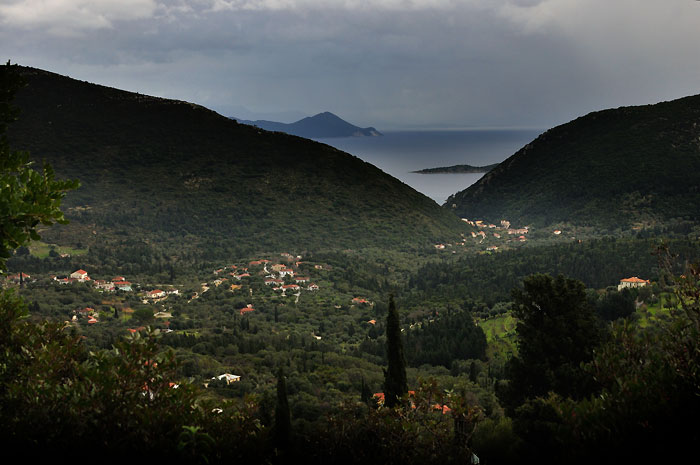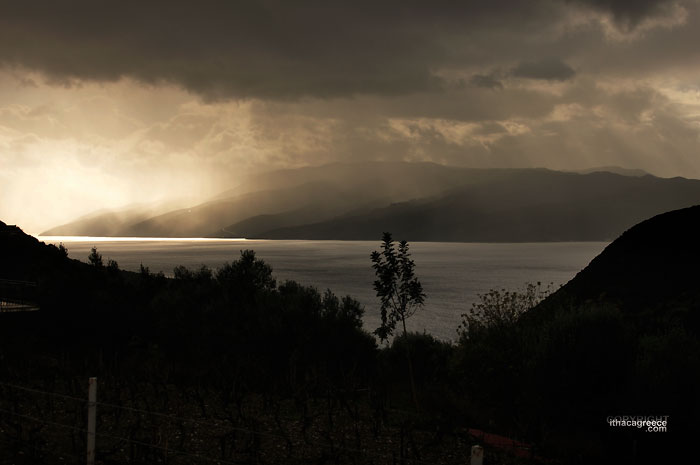 Wednesday 11th - I've been struck down with the flu, but while I'm ok, have decided to get these winter pics online. Snow on Ithaki is such a rare occurrence, it has to be shown. Click Here or photo below for lots more pics of Ithaki's white January.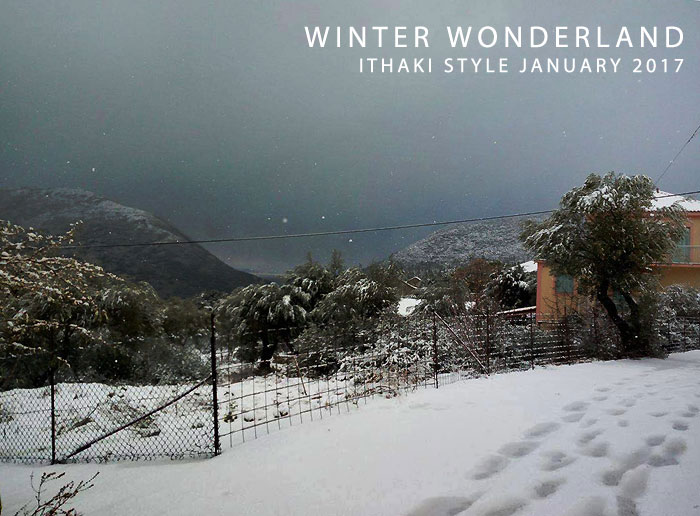 Friday 13th - It's definitely been the coldest winter I've experienced on Ithaki over the past 14 years, but a change is as good as a holiday, and if you were on Ithaki last week, you would have thought you were holidaying at a possible ski resort.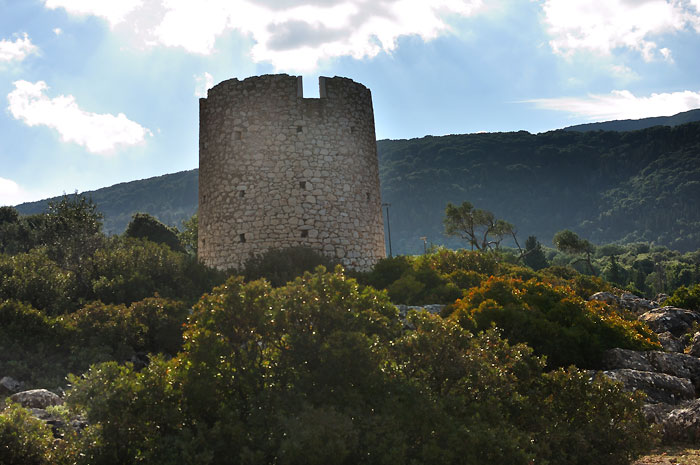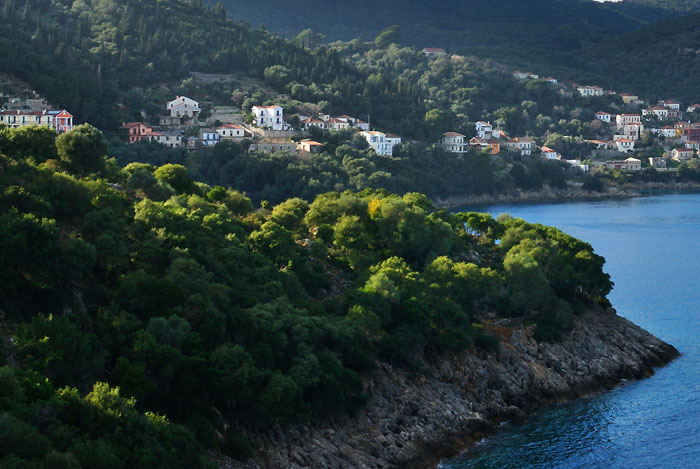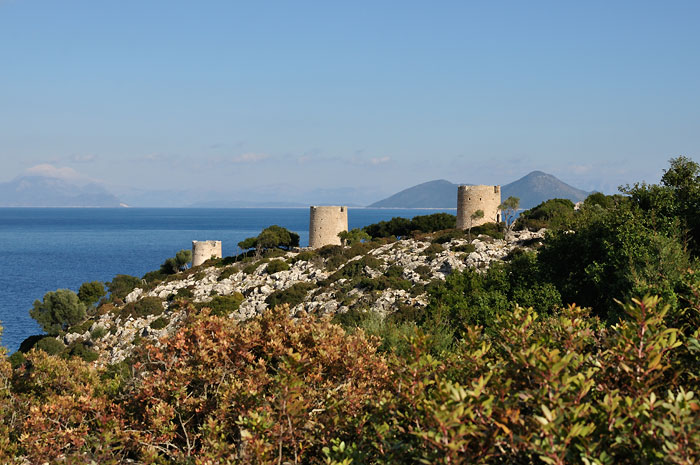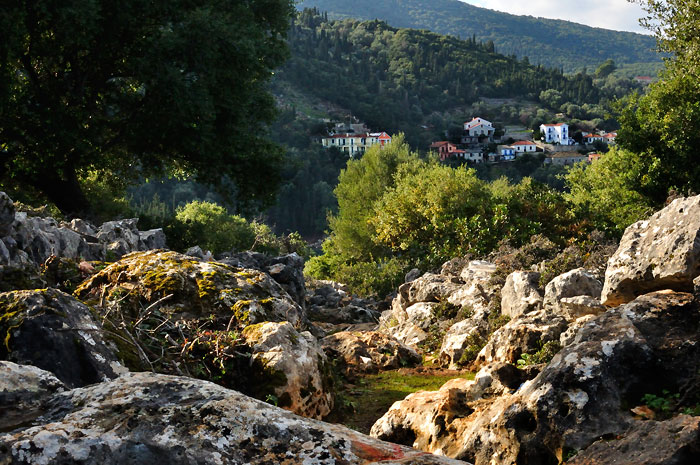 Wednesday 18th - Sorry for the lack of posts over the past week, but unfortunately someone gave me a present of a really bad flu. Just starting to feel a bit better now. Hope it lasts. Anyway, the snowfall and below zero temps have passed. We have had a few days of sunshine, but now it looks like just rain, rain and more rain.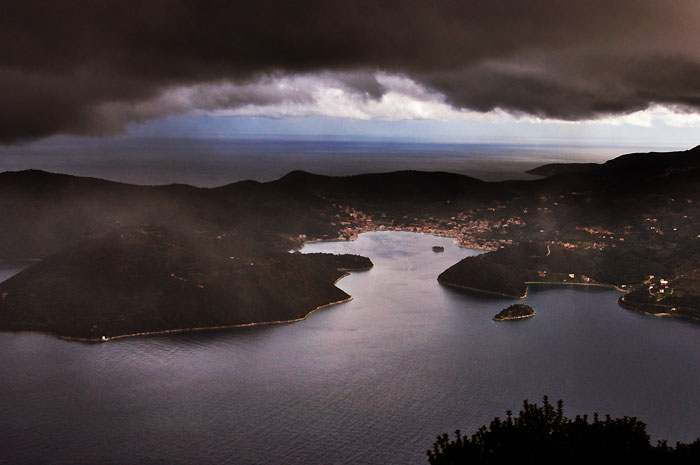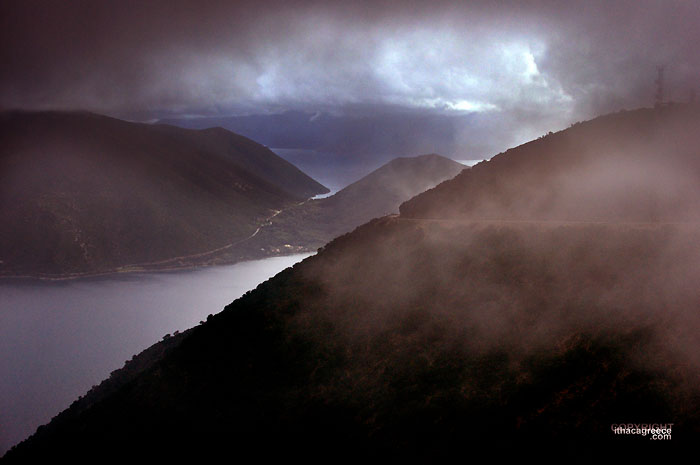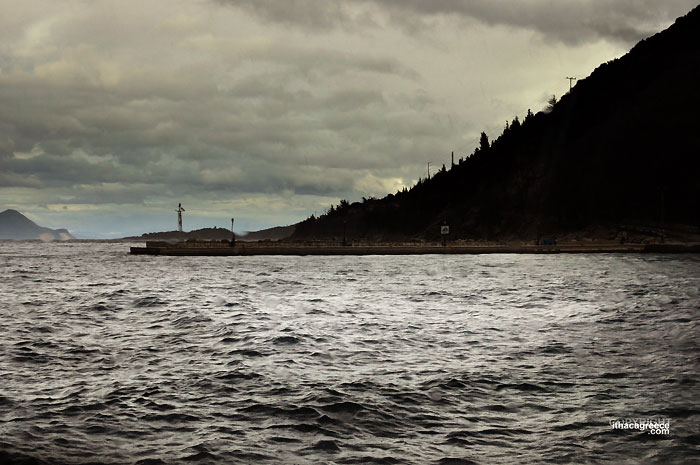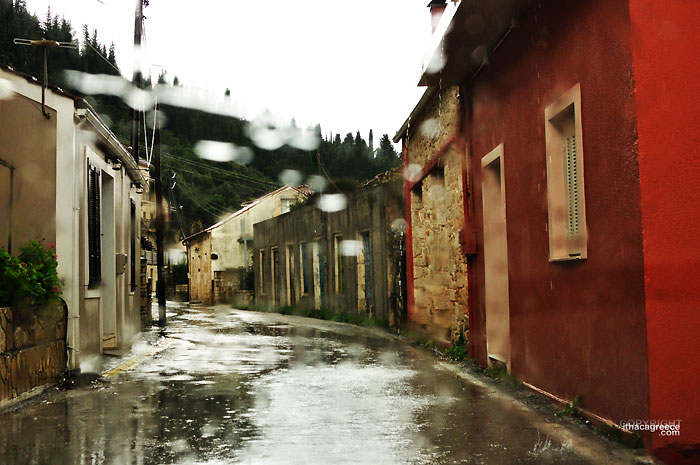 Above - Frikes is looking a bit damp and wet, as is all of the island with the bucket loads of rain that have fallen over the past couple of days. The temps aren't so bad though, so that's a plus.
---
January 2017
Winter on Ithaca Greece Island
Thursday 1st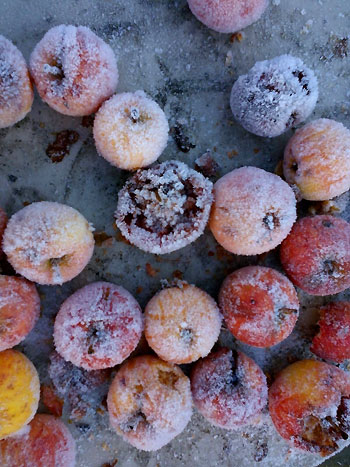 Last night I headed to Spavento Bar in Kioni for the New Year's celebrations, but there were parties all over the island. Traditionally, New Years is the time for gifts in Greece, and despite the tradition of Christmas which has only really been celebrated as in other countries over the past decade and a half, it's today that families get together to really celebrate.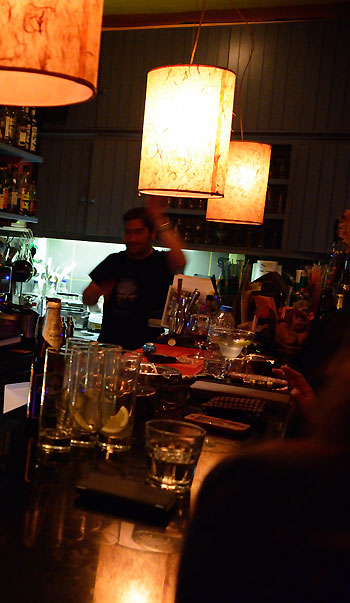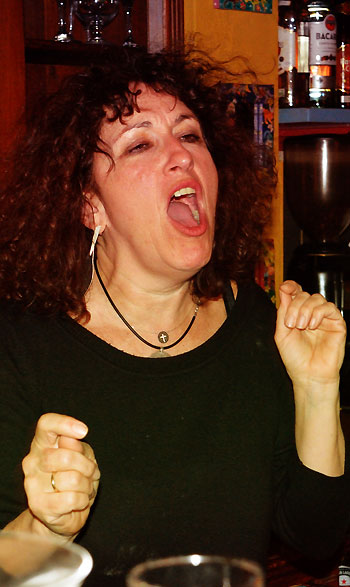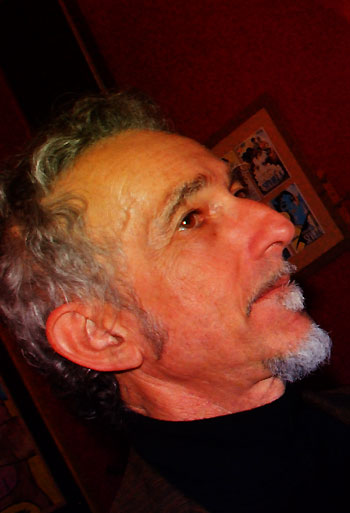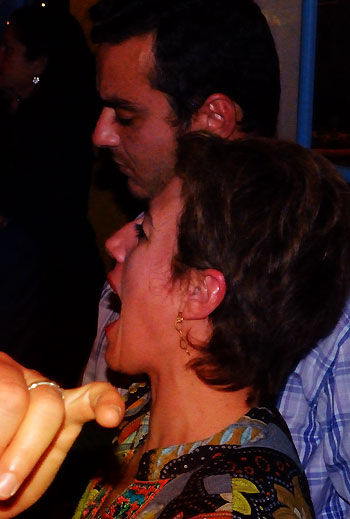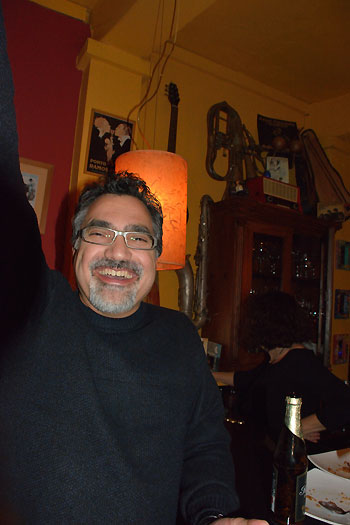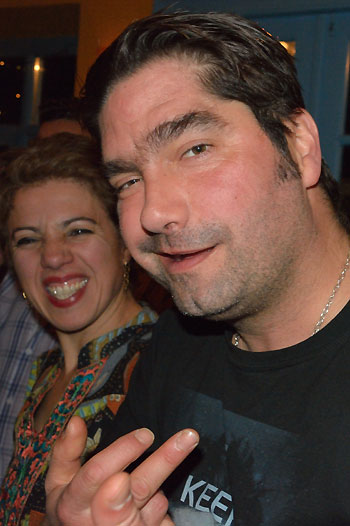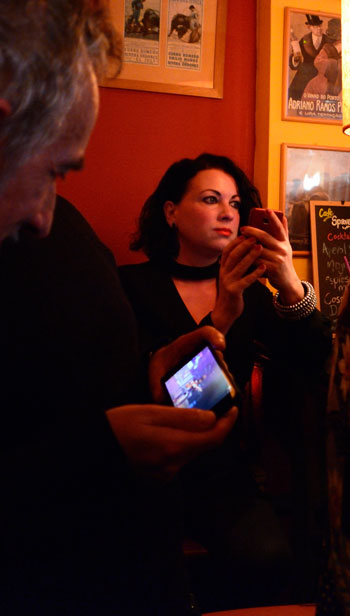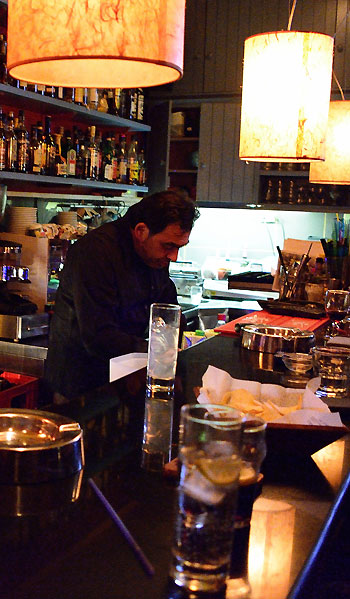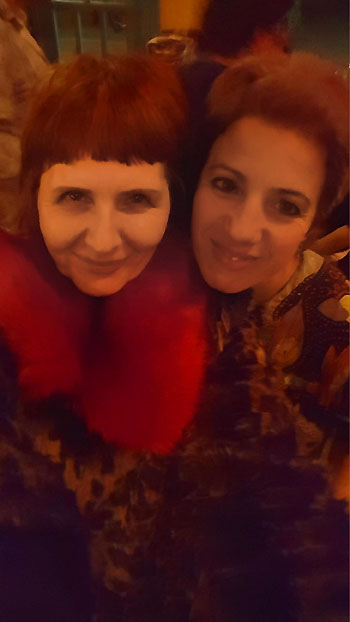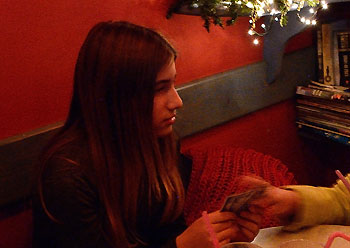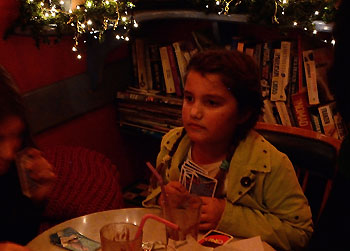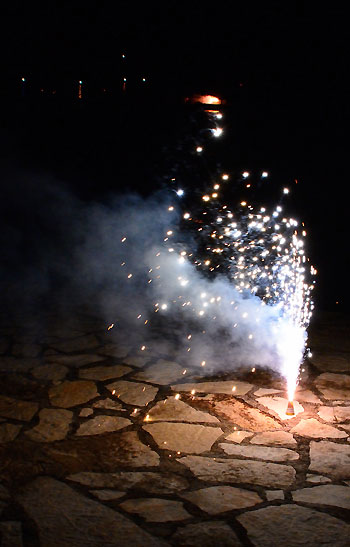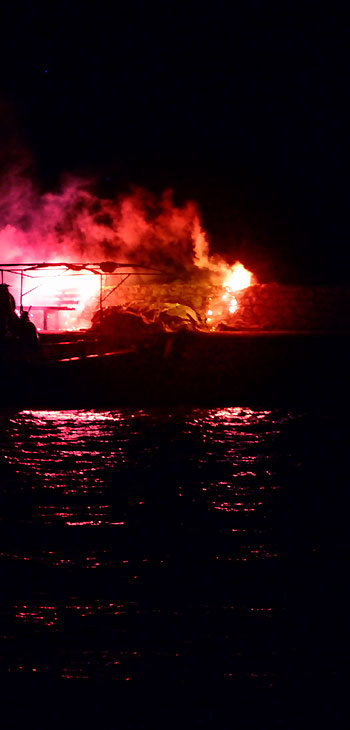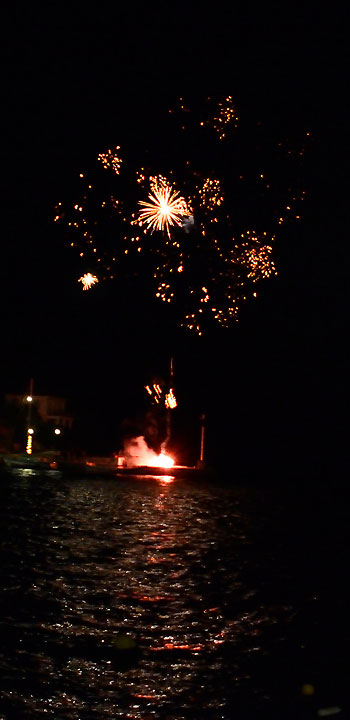 Thursday 5th - Much rain again yesterday, and with the temperatures forecast to drop further, getting into the minus, we're sure to have more, if not some snow in Anoghi maybe.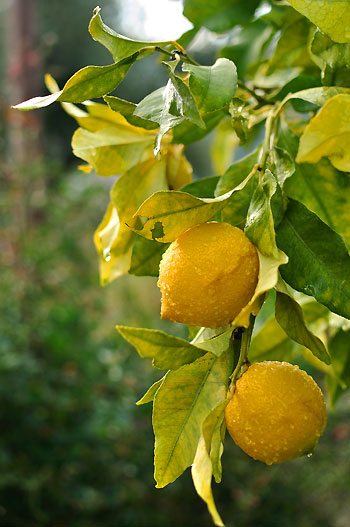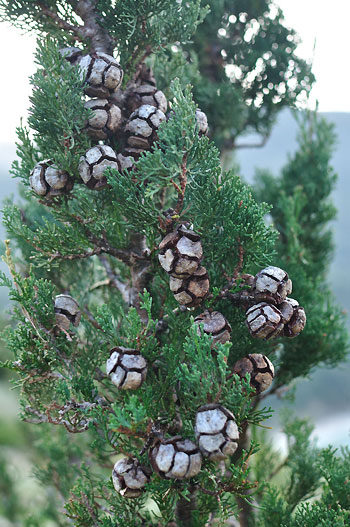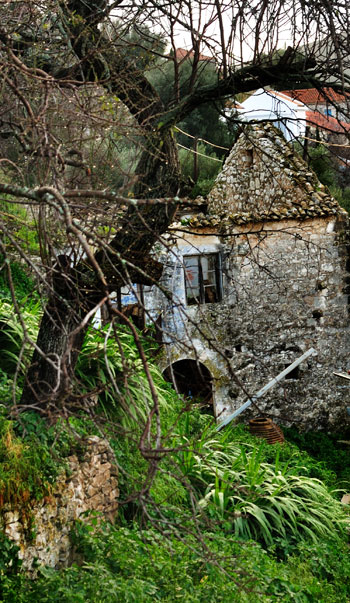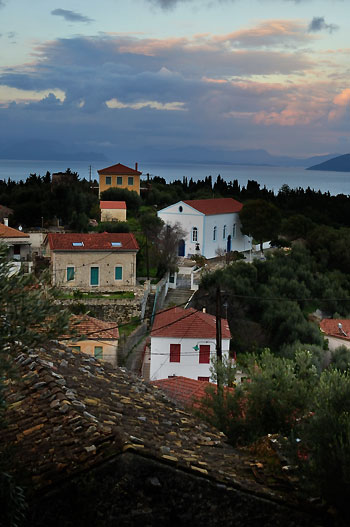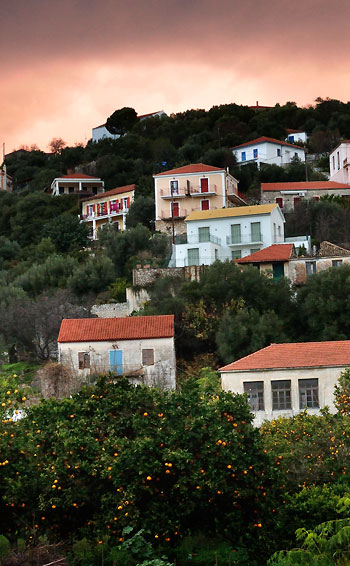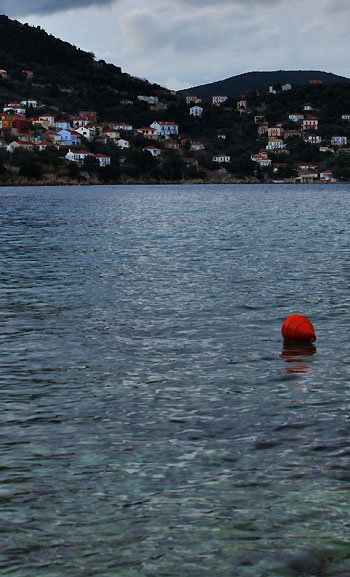 Saturday 7th - The island is very quiet. Lots of locals away on their winter holidays or staying on the Mainland for the winter to pass. If you don't have much to do on the island, then it can be a bit too quiet for some.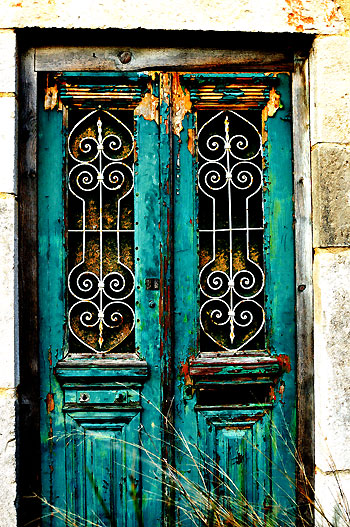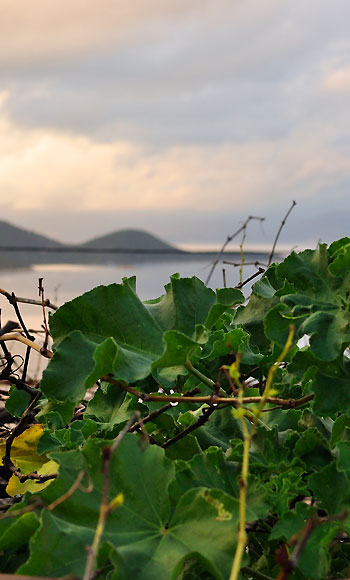 Wednesday 11th - Despite all the snowfall which yesterday, left at least 6 inches in some places, the electricity has stayed on. I hope I didn't just jinx it by pointing that out.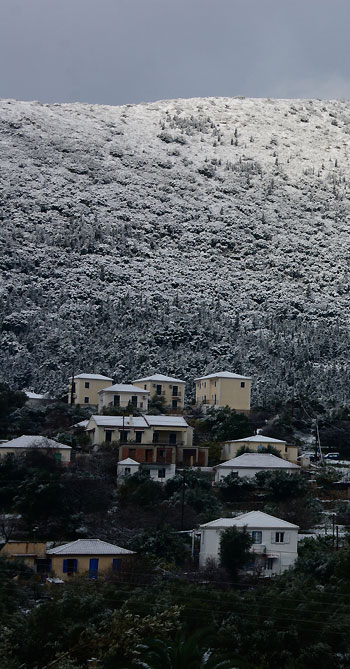 Friday 13th - The sunshine is back. It's still winter and it's still cold, but it's amazing what a little sunshine does for the soul.