What's New On Ithaca Greece
July on Ithaca
Summer holidays on Ithaca Greece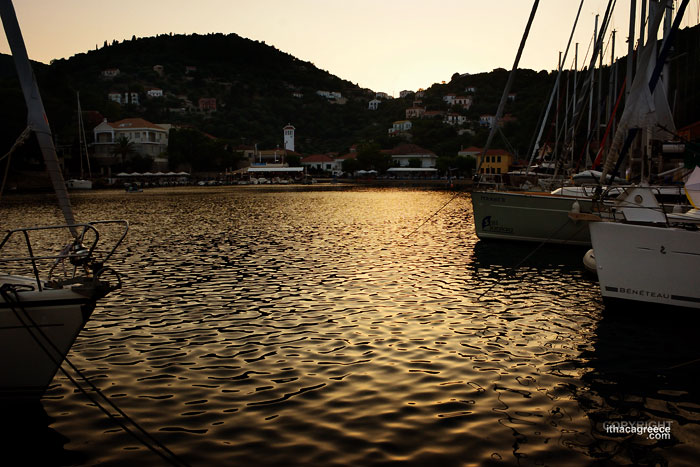 July 2017
Sunday 16th - A slightly cooler breeze blowing again yesterday, putting an end to the heatwave conditions for another weekend.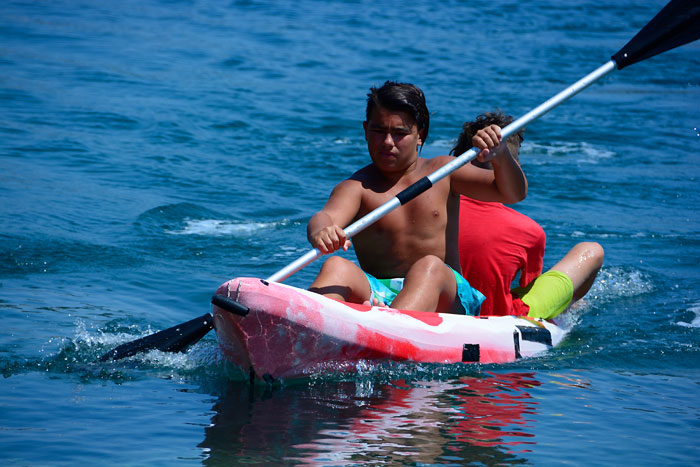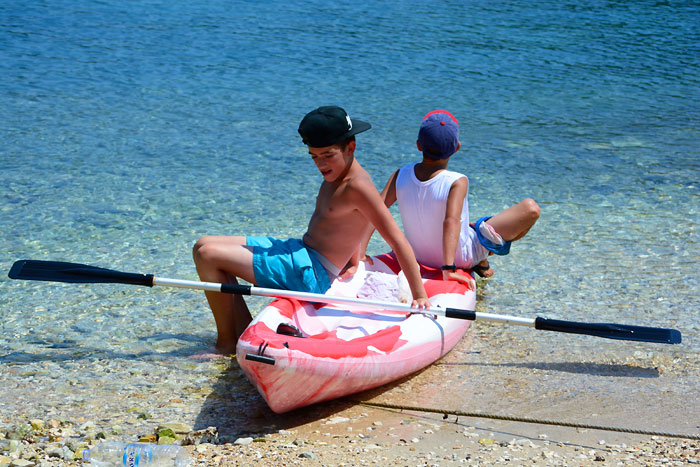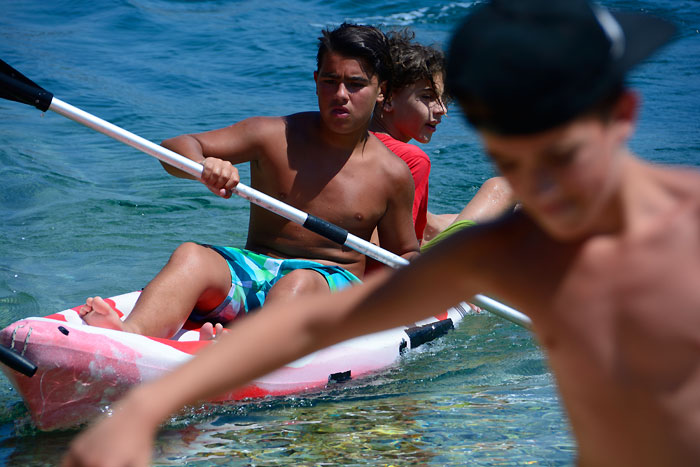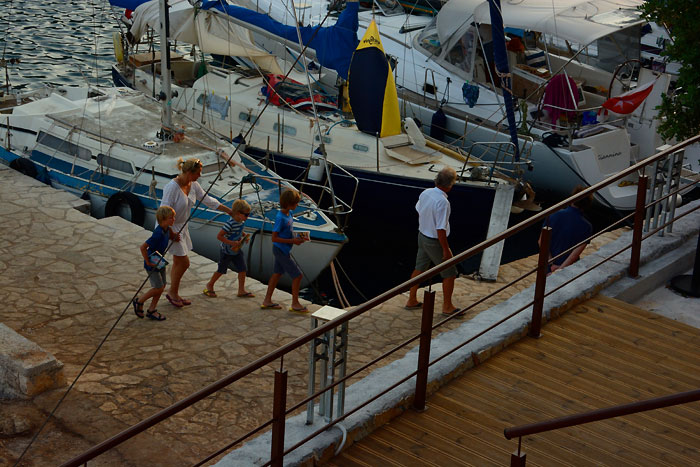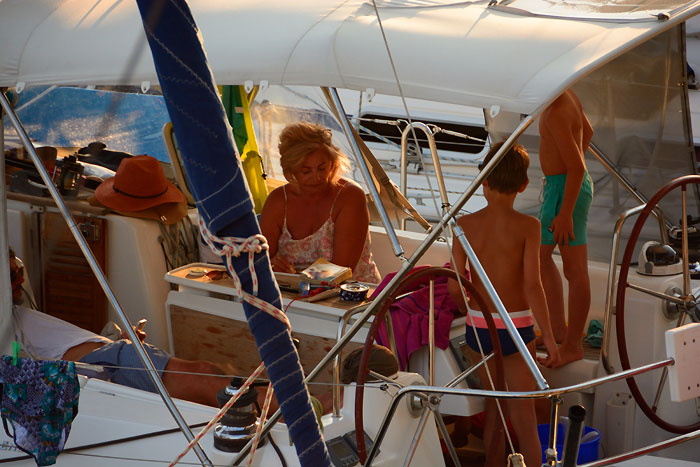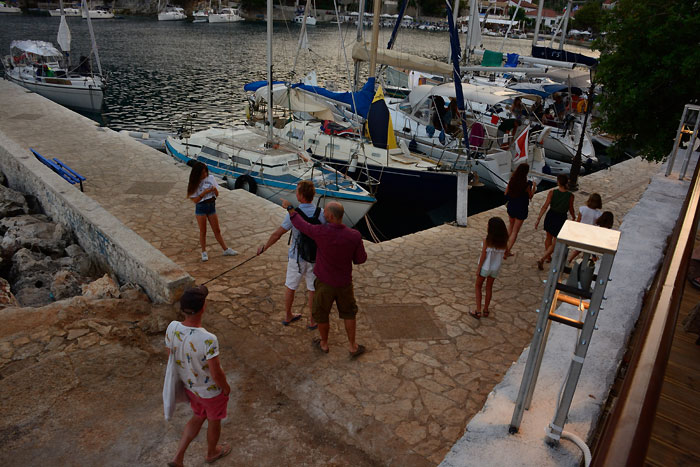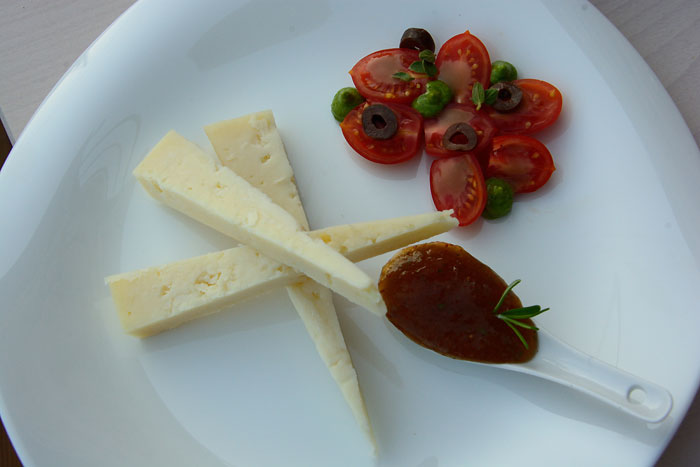 Above - A starter on the Lizzy's menu. You can find Lizzy's restaurant at the pier in Kioni in the Hamilton House location.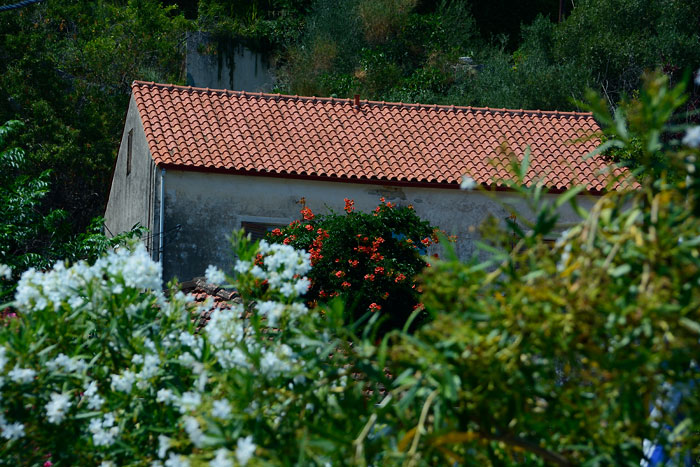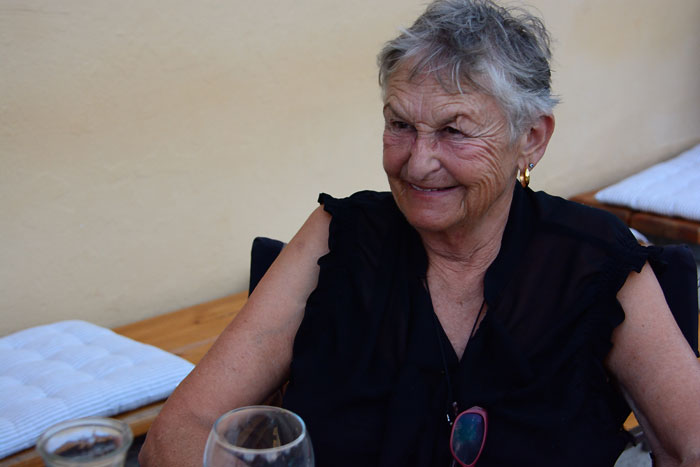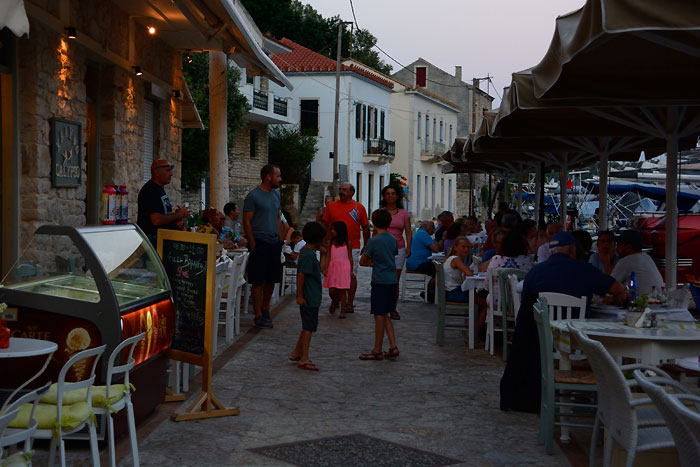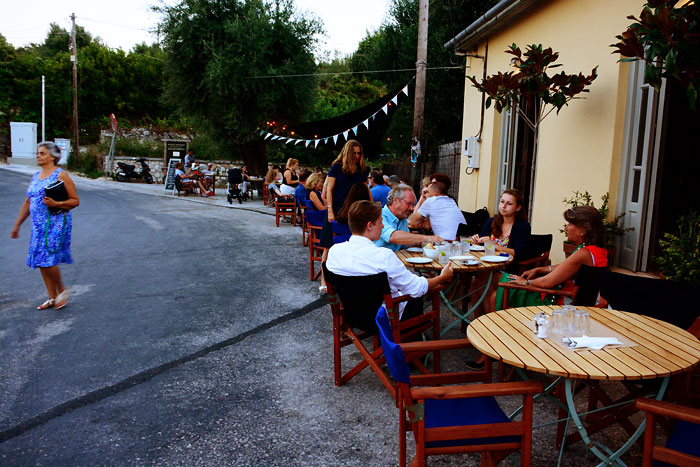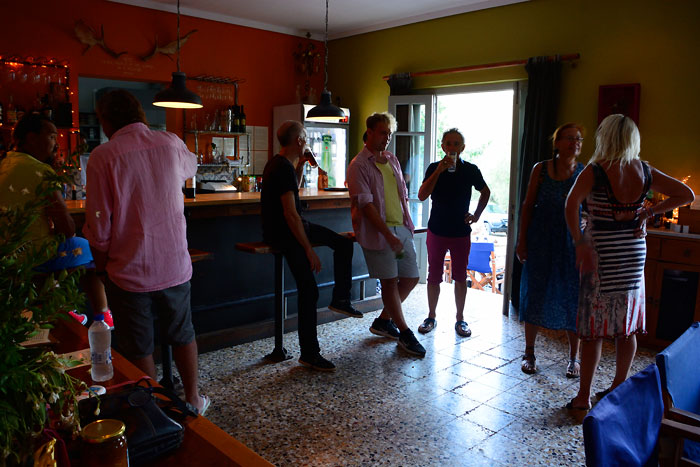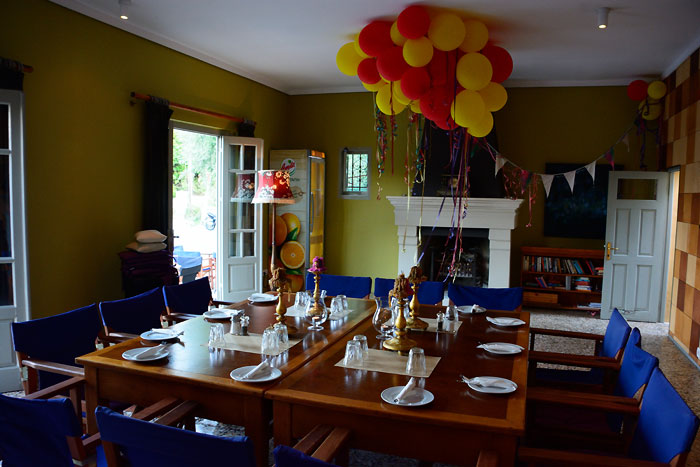 Yefuri is a great place for a party or function.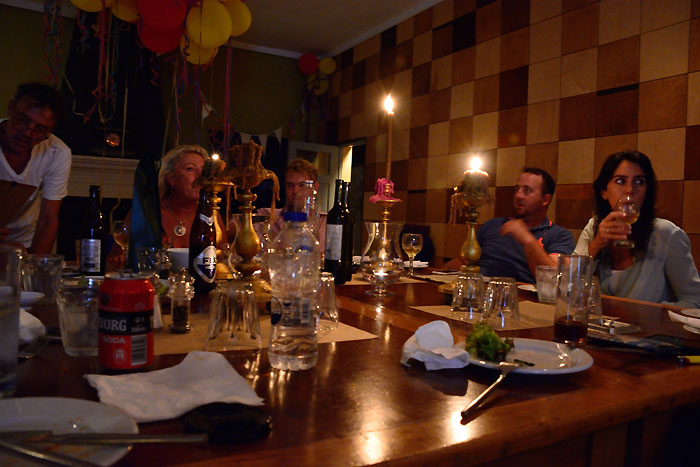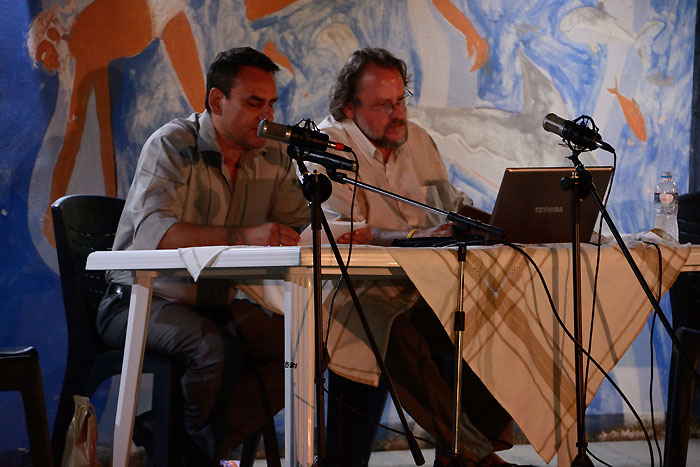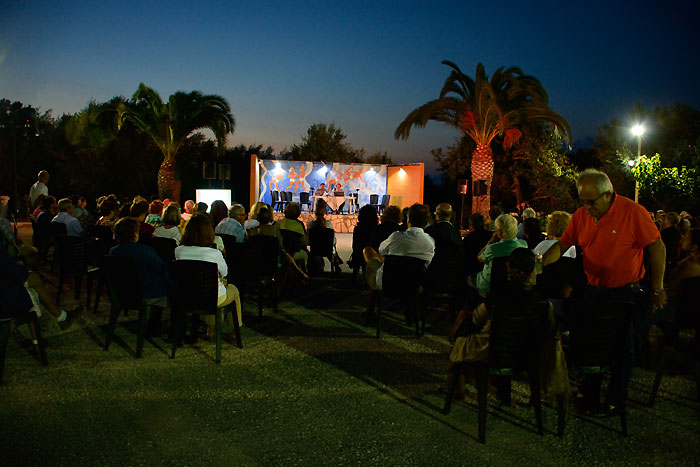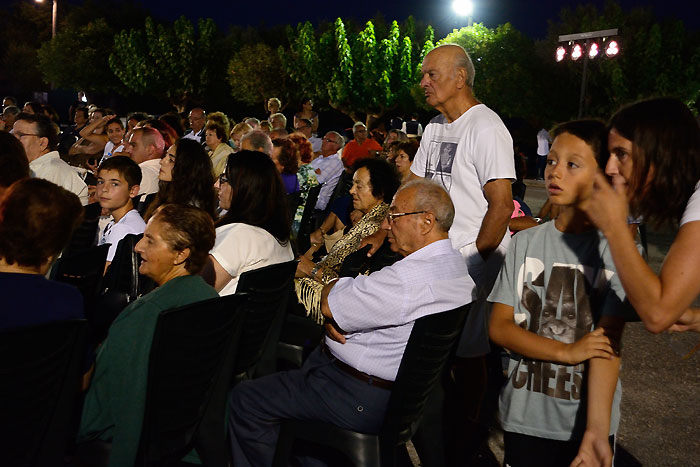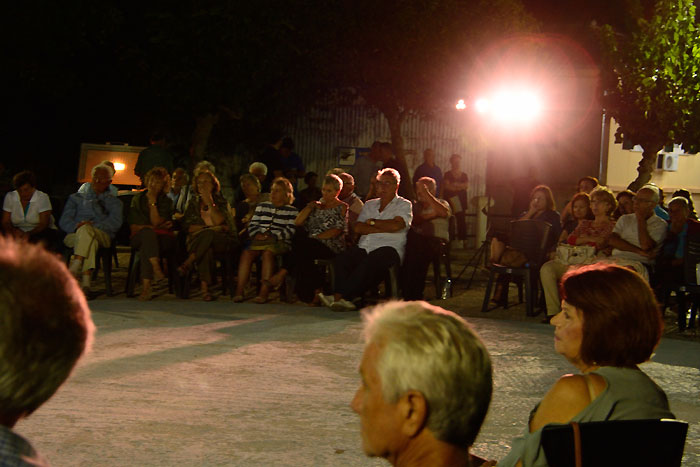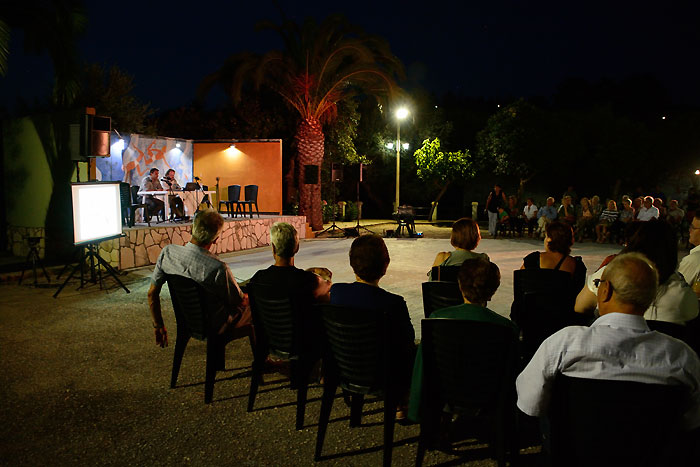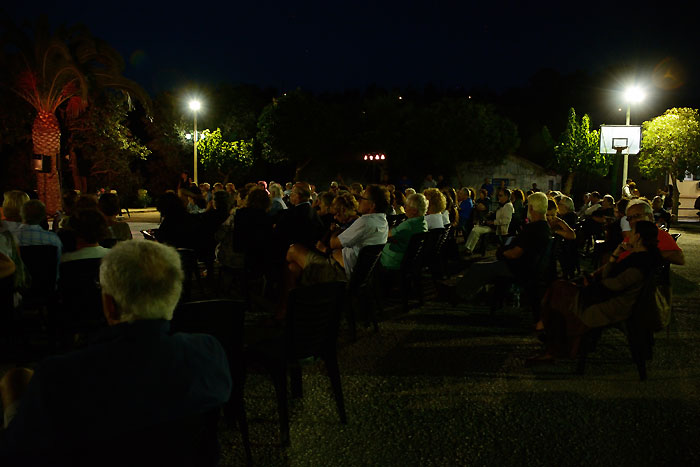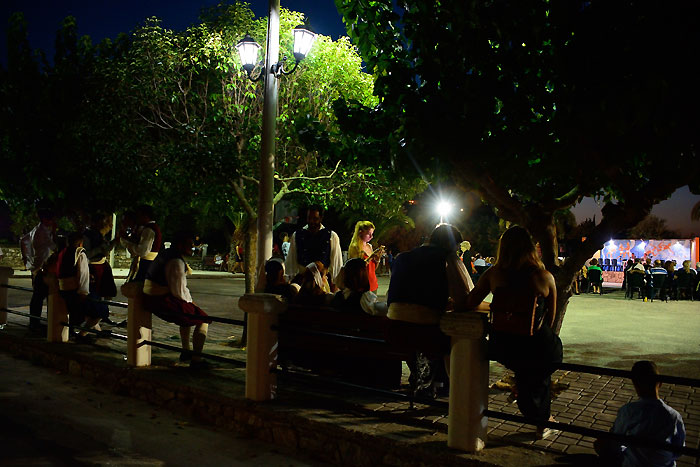 Tuesday 18th - Yes, we had a blip in the weather yesterday and the Sunday night with some thundery showers. It didn't take long for it to clear though and a few clouds didn't stop anyone from swimming.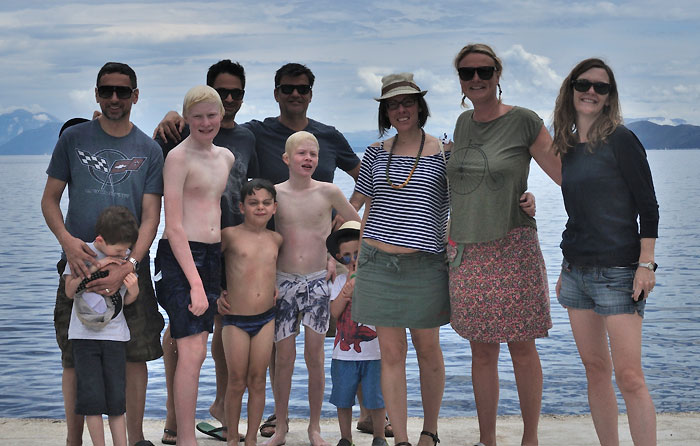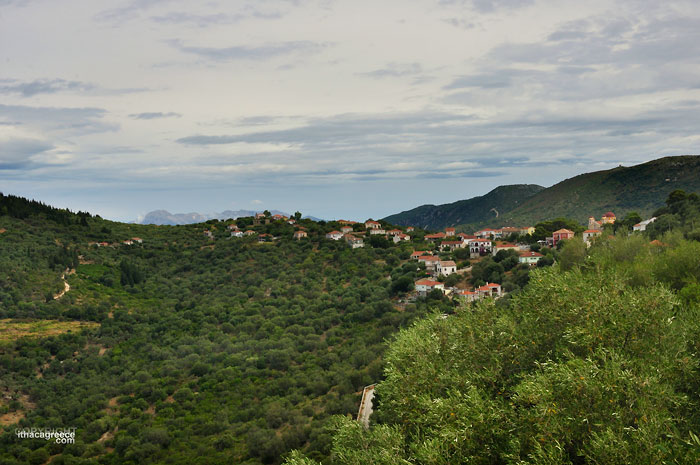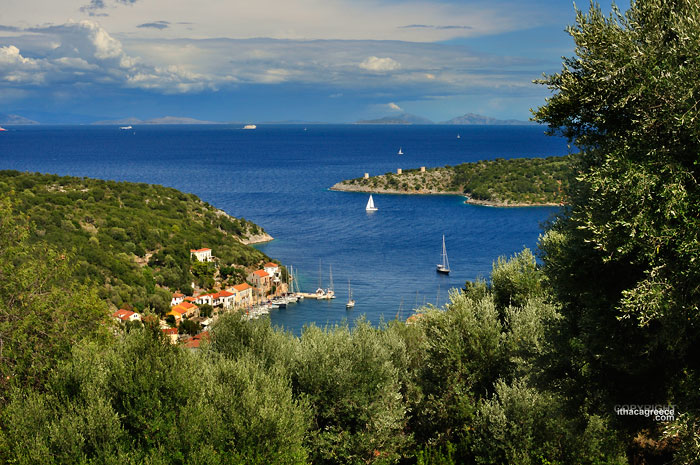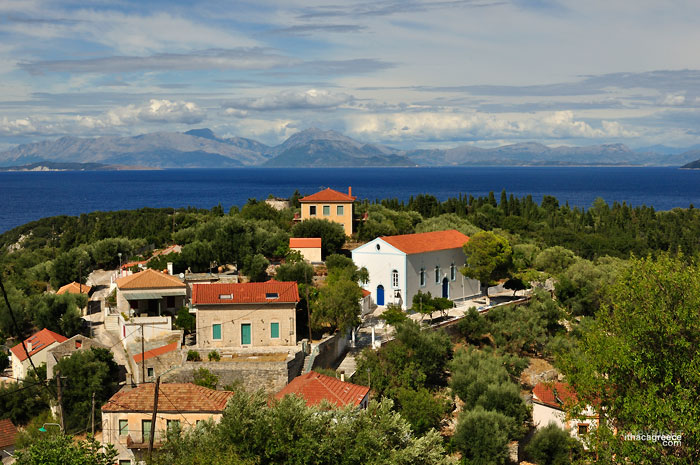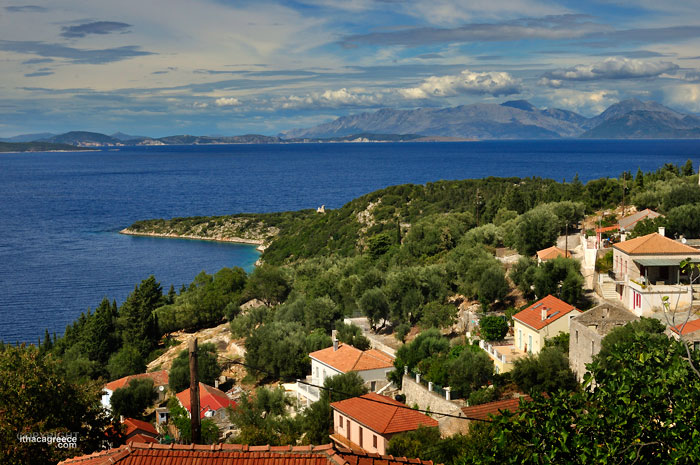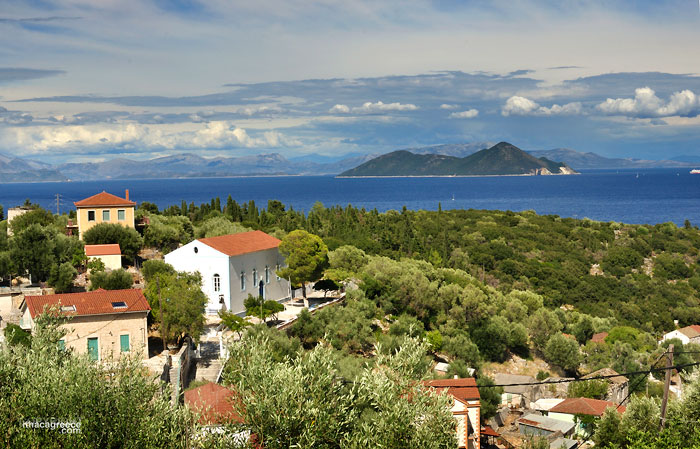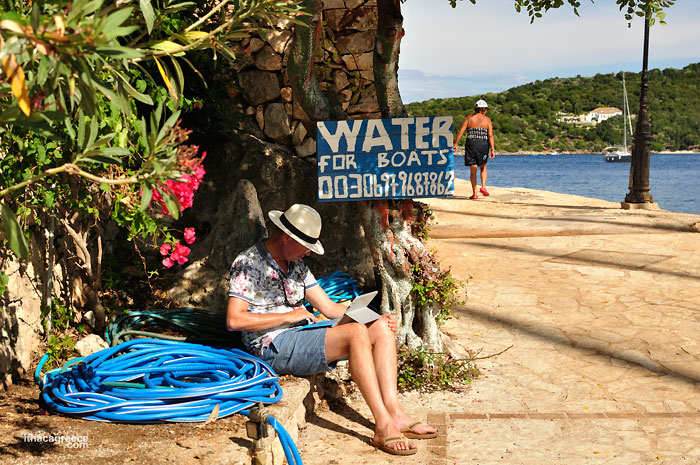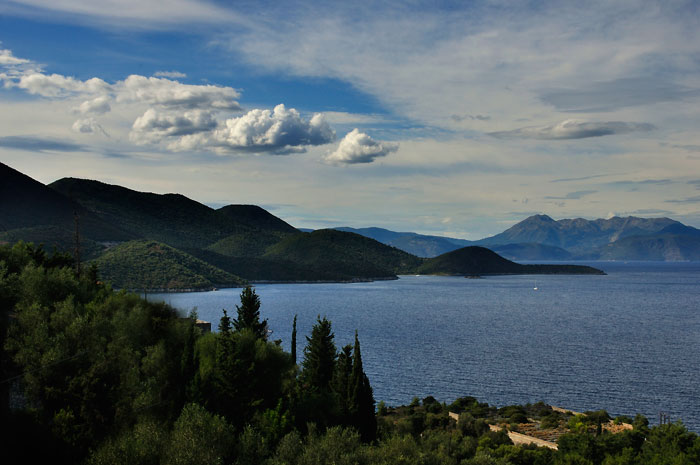 Wednesday 19th - After a couple of days of cloudy skies, yesterday was blue and fine again as will be today. A mere blip in the weather, that's all.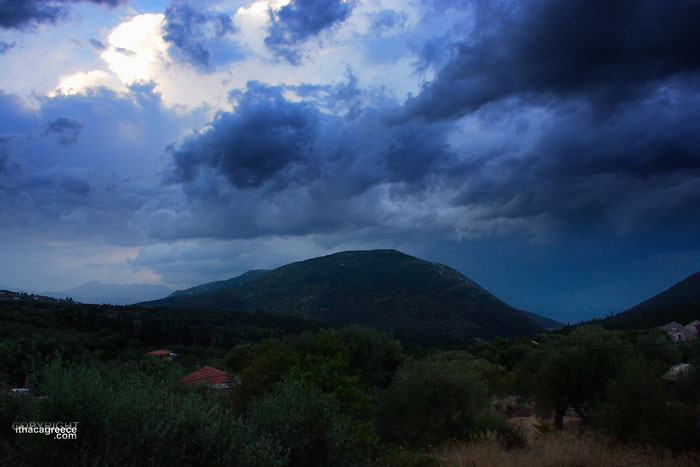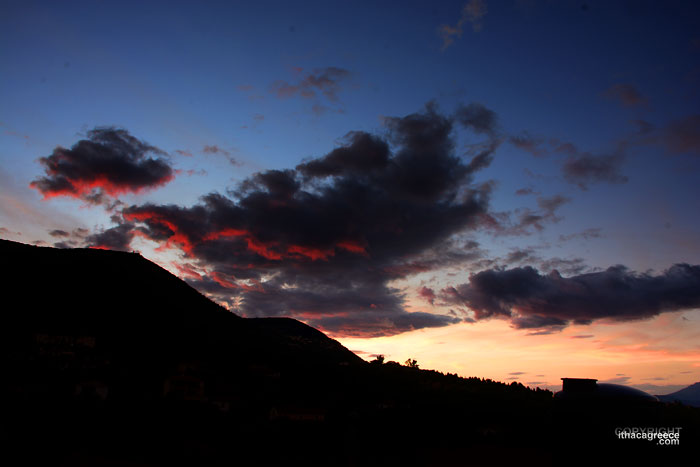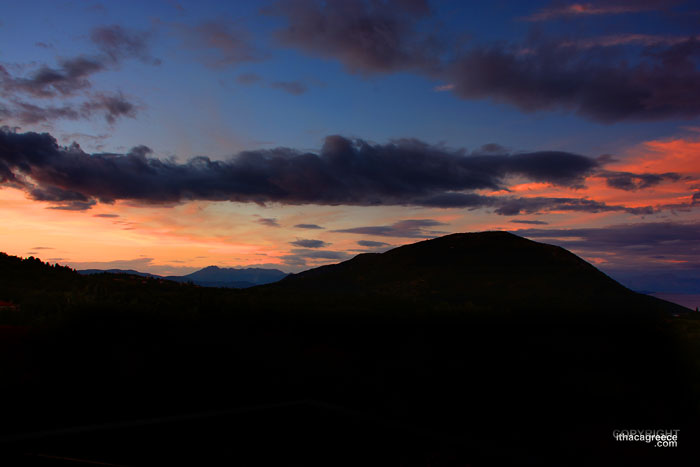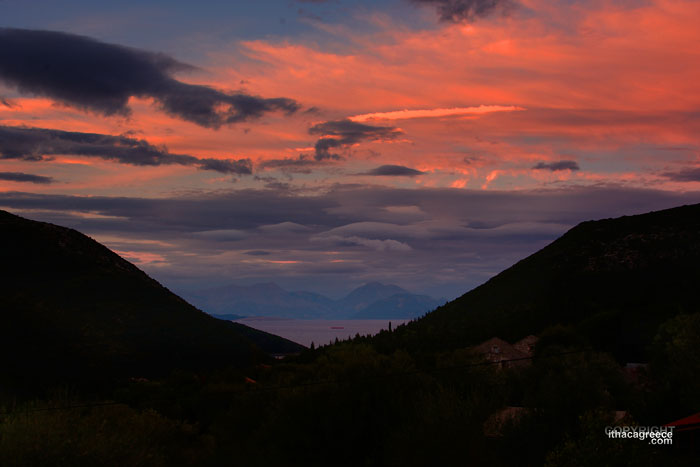 Thursday 22nd - Tonight is the big Kioni Panighiri. It's going to be fun! Below Stavros Sortiros Church.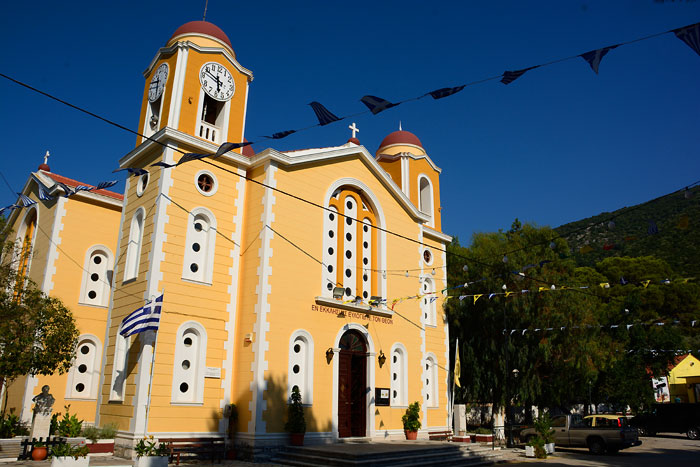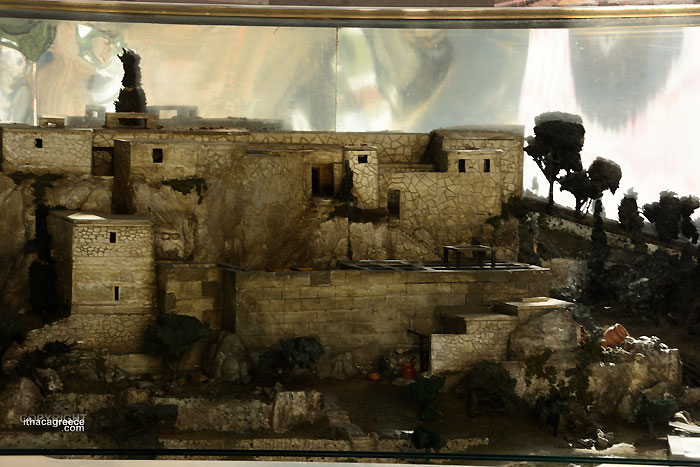 Above - Replica of Homers School as set up in the Stavros park.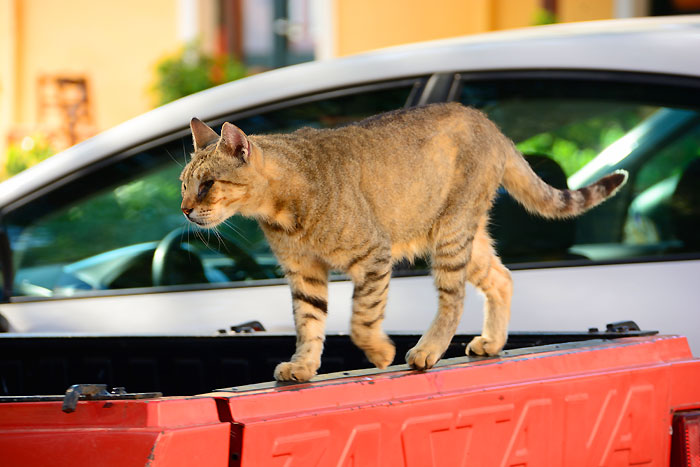 Below - Ag. Ioannis. Above the very popular Ag. Ioannis beach is a very traditional village with a handful of locals.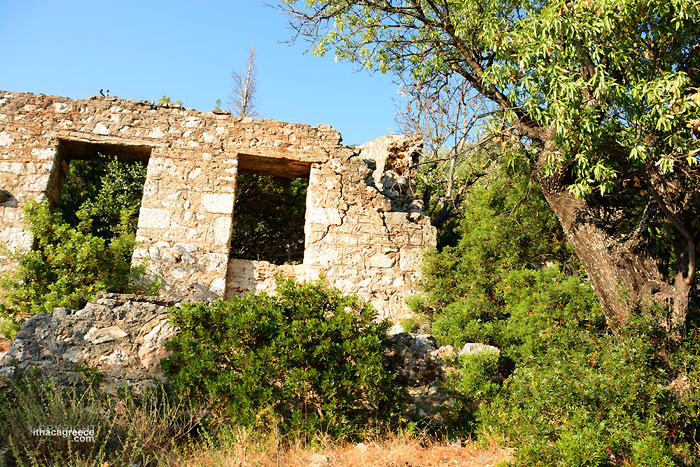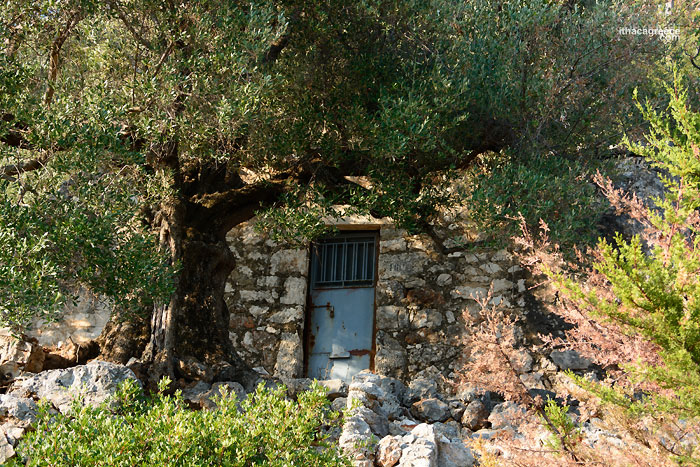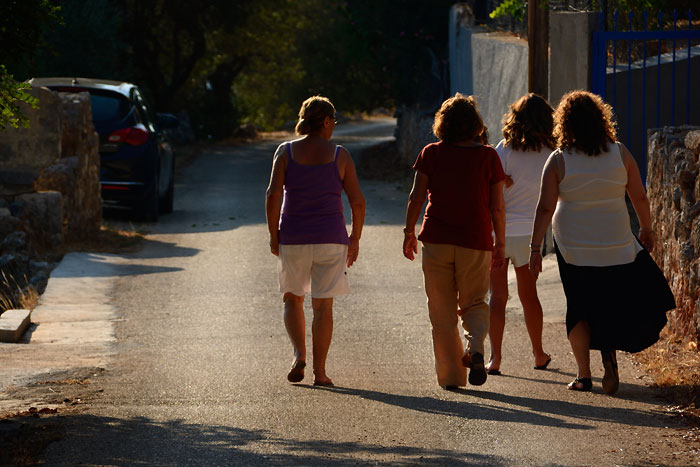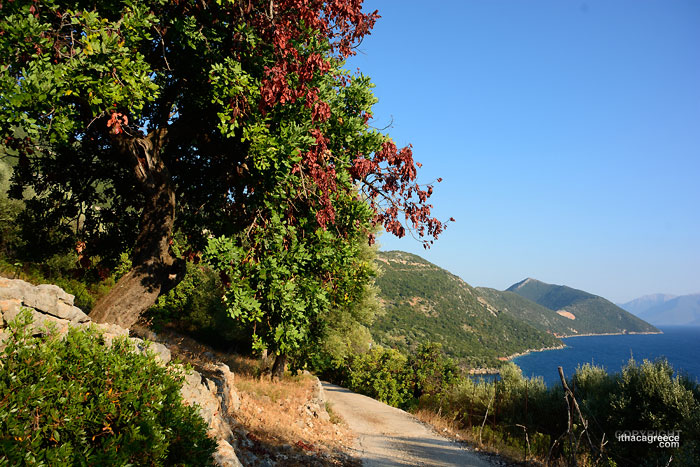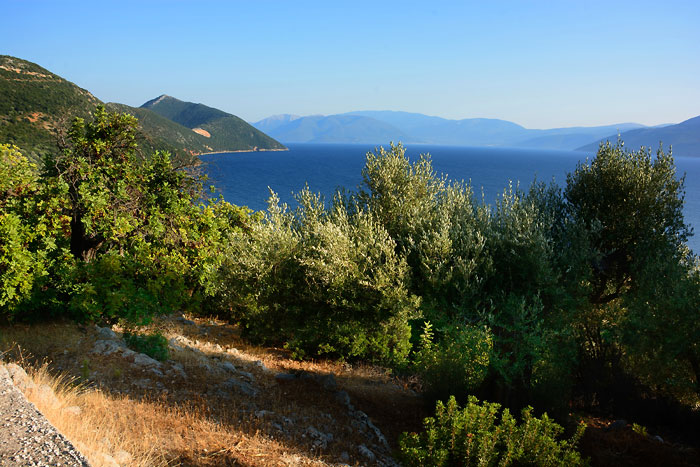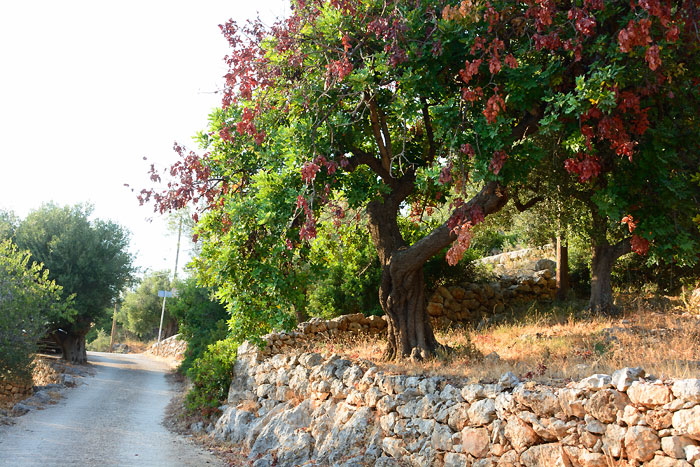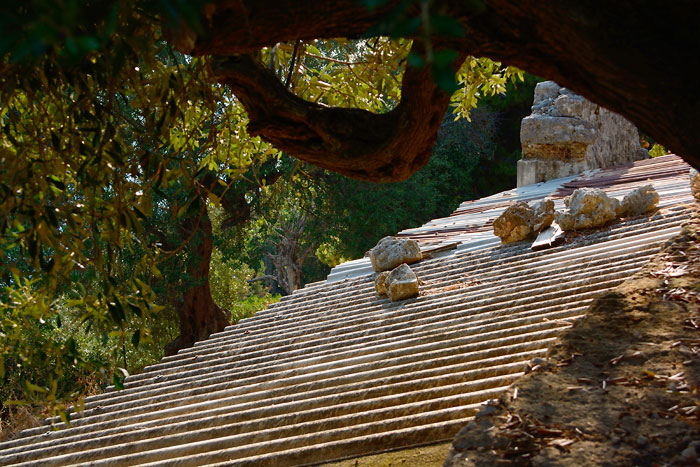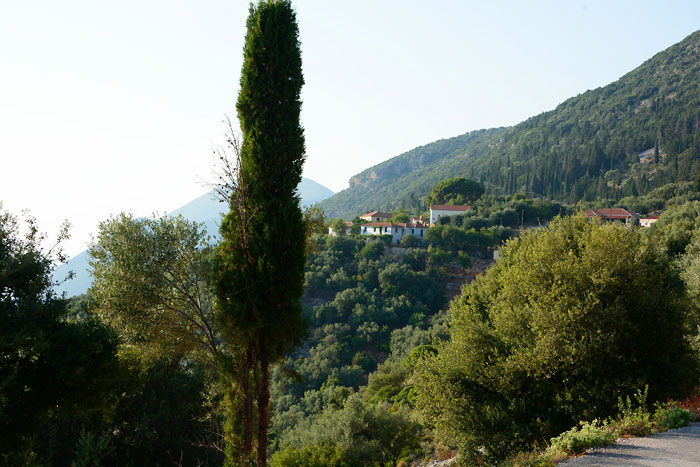 Above - Lefki. Below - Stavros.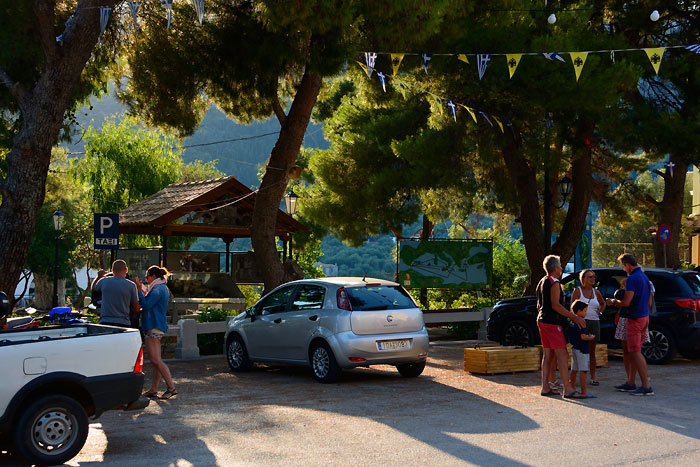 Friday 21st - Last night was the annual festival in Kioni, lovingly known as the Kioni Panighiri. A bit quieter this year, but the fun was just as big! Click Here or on photograph below for more pics.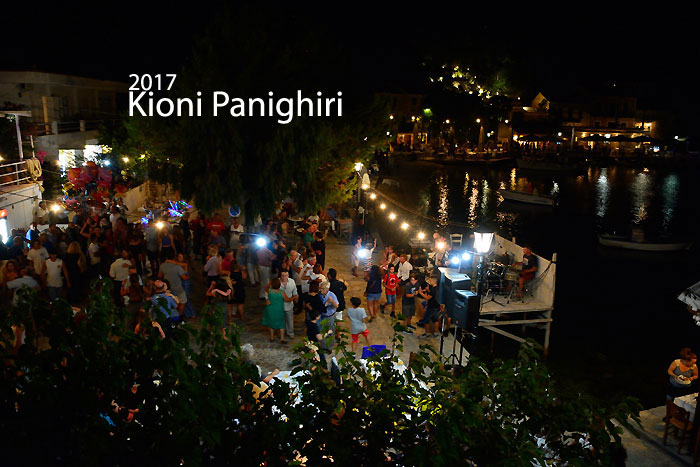 Sunday 23rd - More heatwave temperatures ahead. Starting today! There's a 40C in our immediate future. Best get a good seat by the bayside.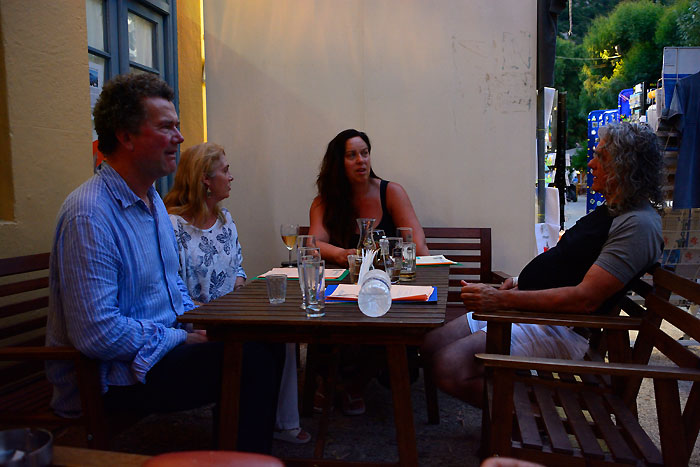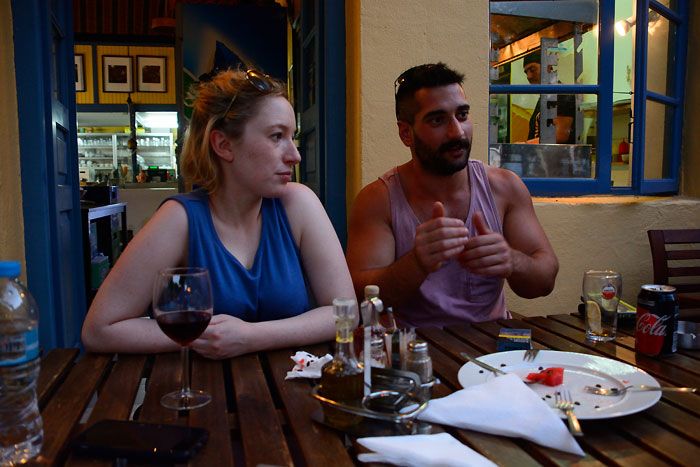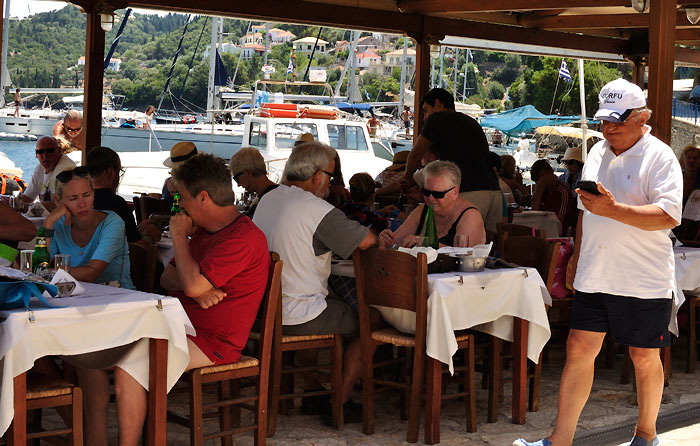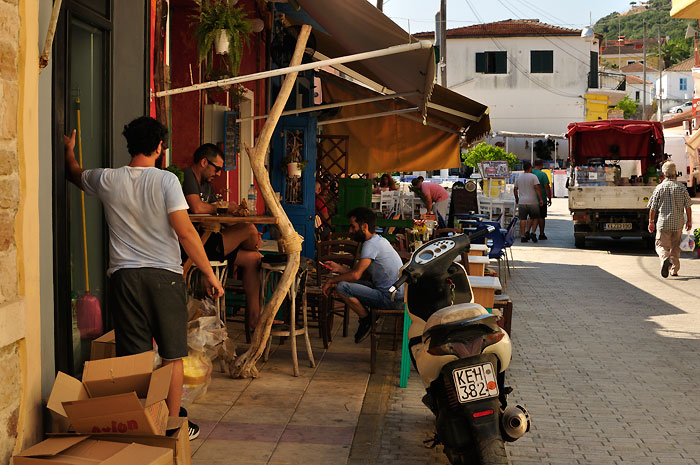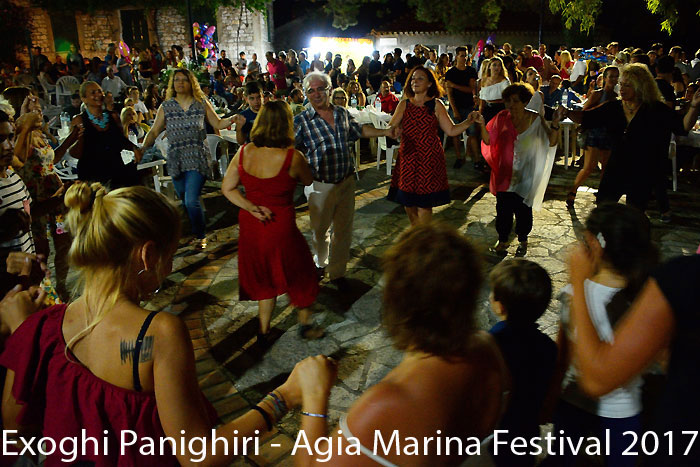 Above - Last night the Exoghi Panighiri, with it's delayed date, livened up Ithaca with music reverberating around the northern isle. A lovely temperate night full of 'Kefi', music, dance, wine and souvlaki. Click Here or on photo above for more pics.
---
July 2017
Summer fun on Ithaca Greece
Sunday 16th
The Cultural, Folklore, Historical Society of Kefalonia and Ithaca "THE RIFORTSO" in collaboration with the Welfare Group Platrithia and the Municipality of Ithaca organized to presentation of "The Northern ITHACA PASSAGE OF TIME" last night at Limnes in Platrithia.
will highlight historical topics:
- The visit of Loudovikou Salvator in early 1900 in Ithaca.
- The excavations of Heurtley in 1930
- The earthquakes of 1953, (background, photographs before and after the earthquakes).
There was quite a turn out of mostly locals, but I also some visitor faces amongst the audience.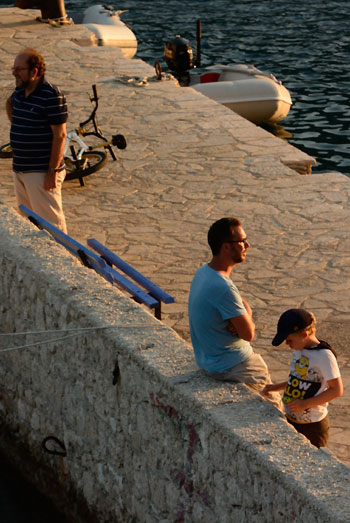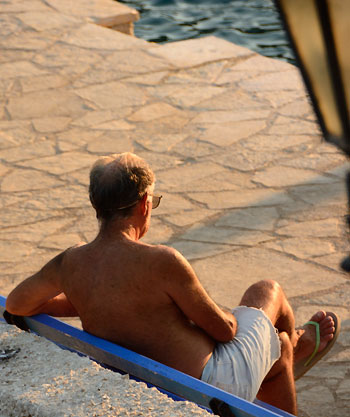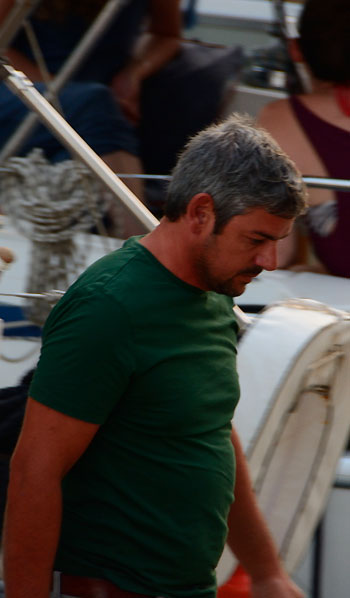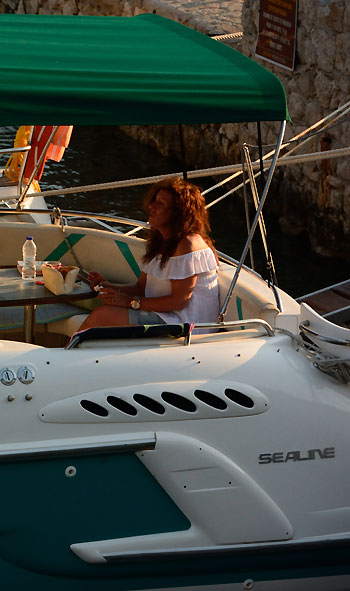 Kioni bayside is absolutely pumping with activity this time of year. All the restaurants are full but so are the yachts. It's a little like a caravan park on water. Everyone crammed into narrow spaces. Someone lost their temper yesterday with screaming across the bay from yacht to yacht. The entire village went silent as everyone turned their heads to see what the fuss was about.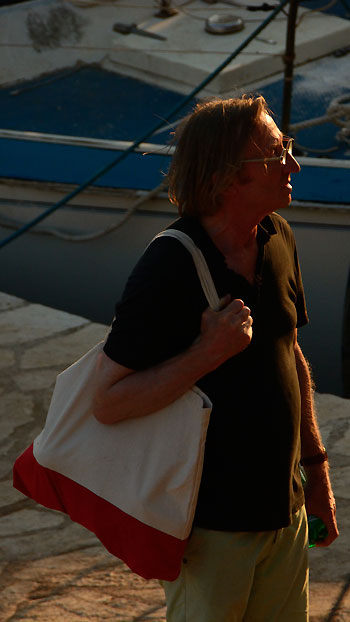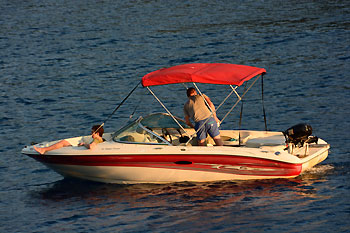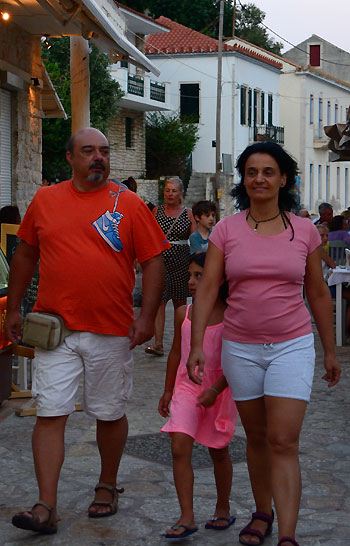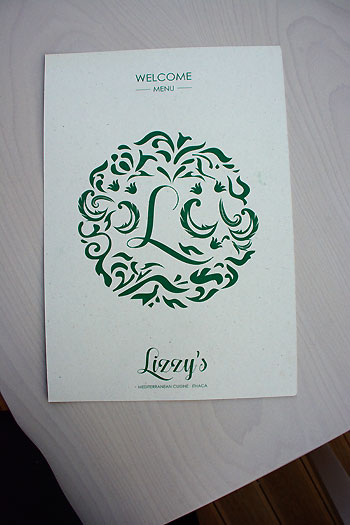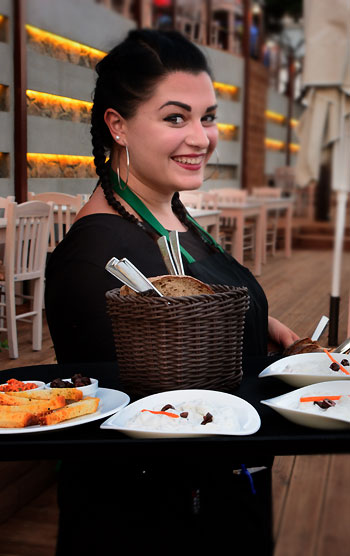 Above - I had the pleasure of visiting the new restaurant in Kioni, Lizzy's, yesterday evening. If you haven't been, get along. Not only are the views amazing with the outdoor seating set on 3 levels, but the food is delicious and the staff are absolutely charming. Panagioti and Marianna make perfect hosts and bring a young fresh approach to the restaurant business in the north of Ithaca. You can find Lizzy's at the edge of the bay near the pier. Some of you may remember the building as Hamilton House.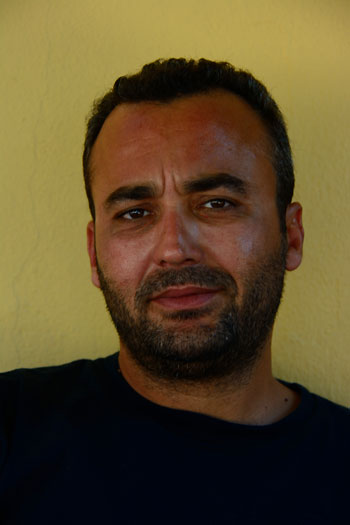 Alot of eligible bachelors on Ithaca, and in Summer with so many eligible bachelorettes, there are sure to be some fireworks.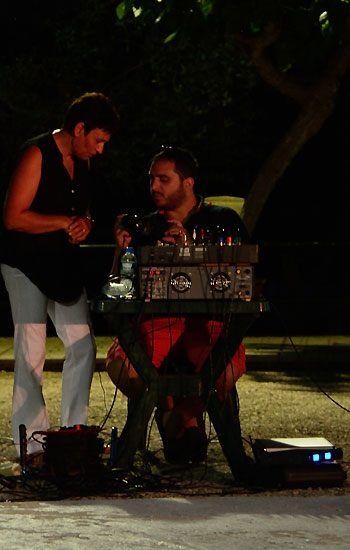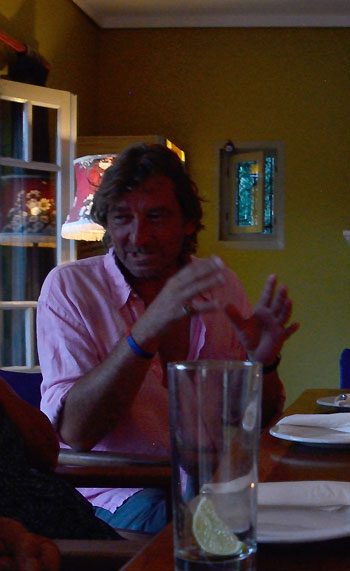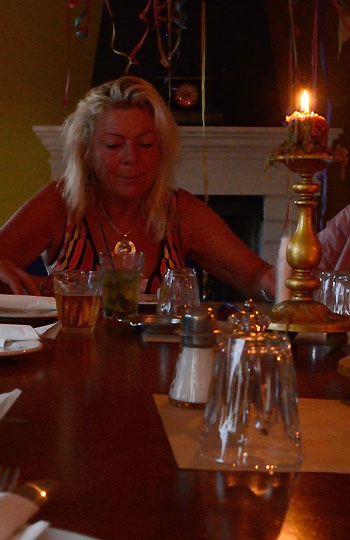 Tuesday 18th - Yesterday the Exoghi Panighiri was cancelled due to threat of rain. That's got to be a first! It's been rescheduled for Saturday 22nd July.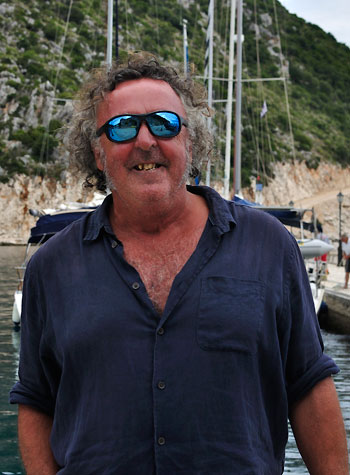 Above - Juan has been saling into Ithaca's bays for many, many years. He's an icon himself.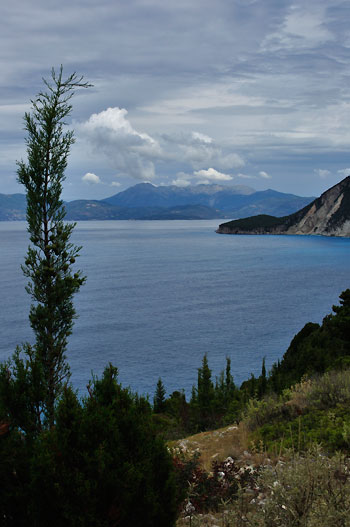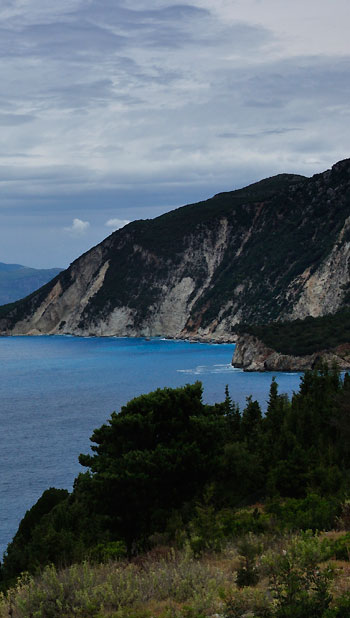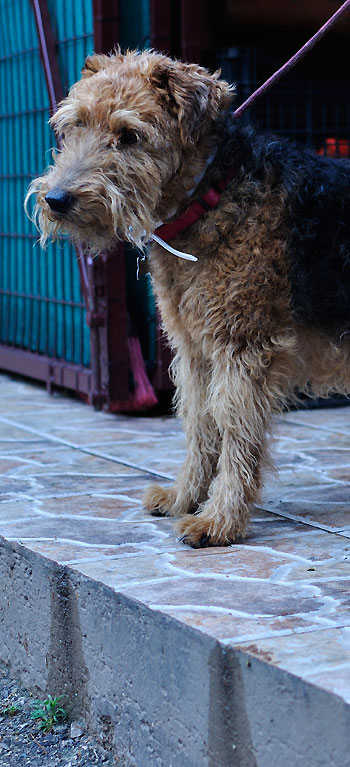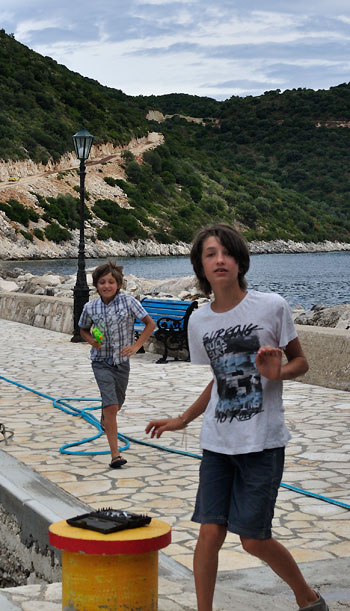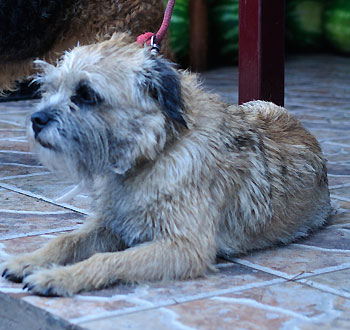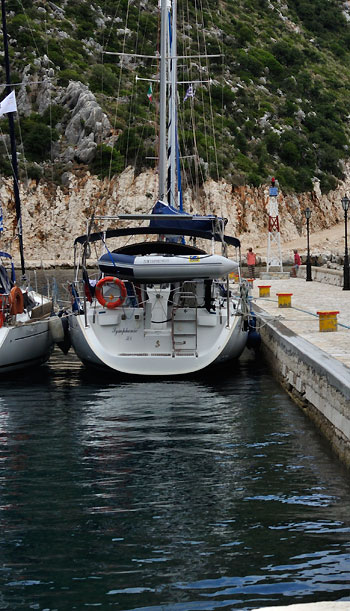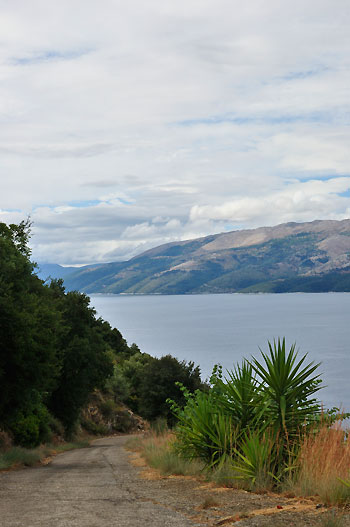 Wednesday 19th - A slightly cooler day yesterday and a much cooler night. It's a nice respite from the scorching heat.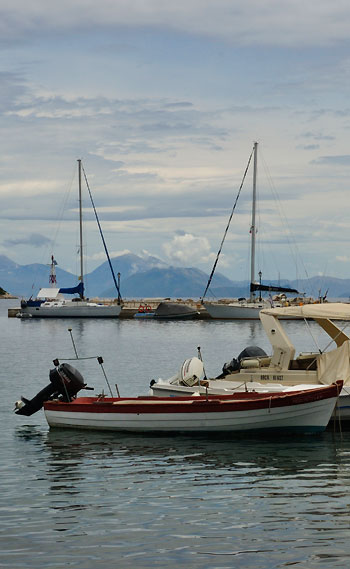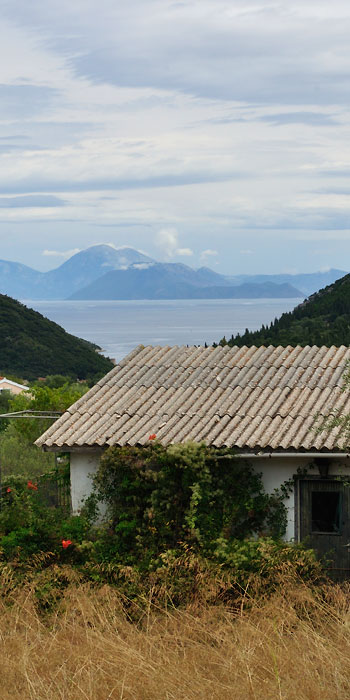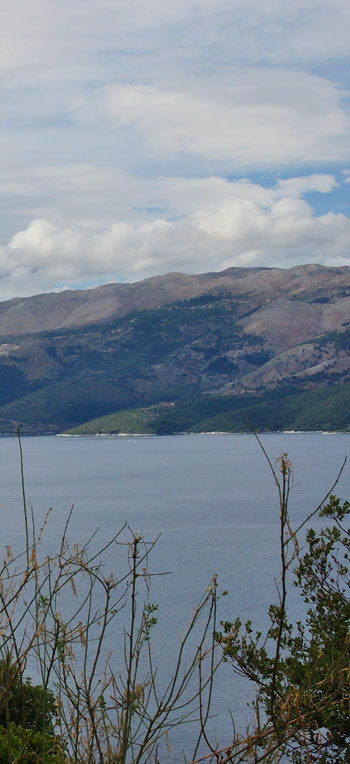 Thursday 22nd - The days are hotting up again after a couple of fresher, relieving temperatures.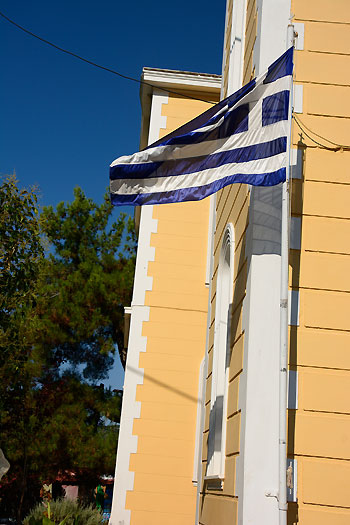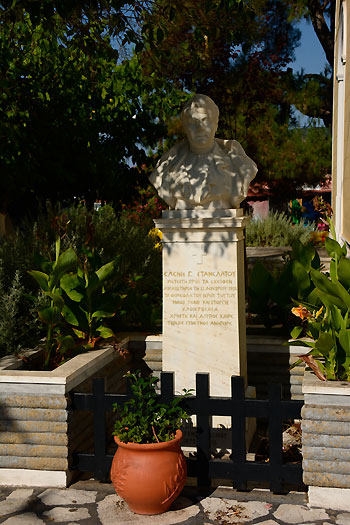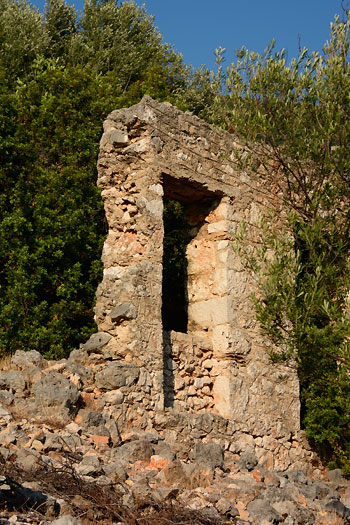 Below - That's a Carob tree.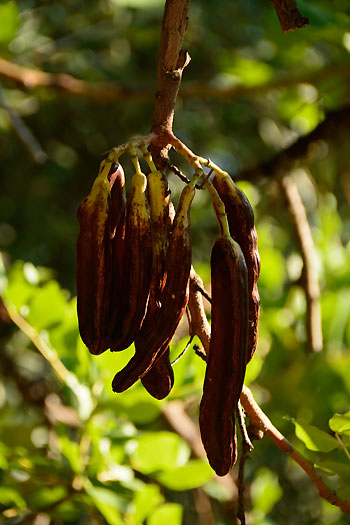 Above - There's nothing more relaxing than taking a long walk down around Ag. Ioannis in the early evening, just when the golden light begins to descend upon the olive groves and the spectacular sunsets of that area throw a blanket of warmth over the Ionian. No traffic, just peaceful mountain and sea views with only your thoughts to keep you company.
Sunday 23rd - Still no sign of a Patras ferry on our horizon. Disgusting!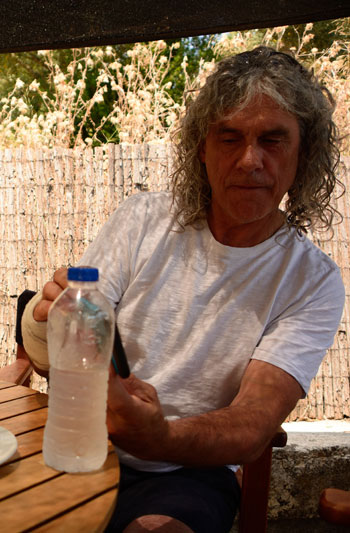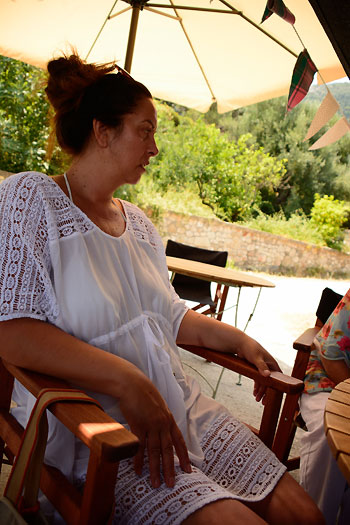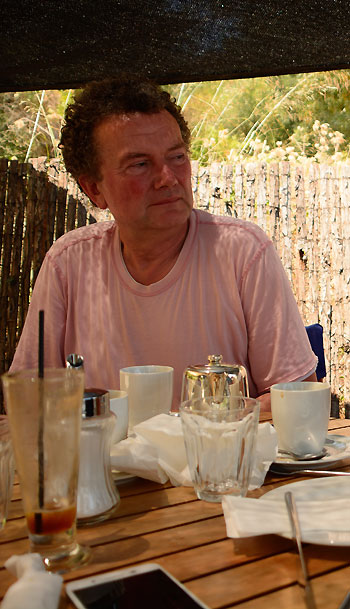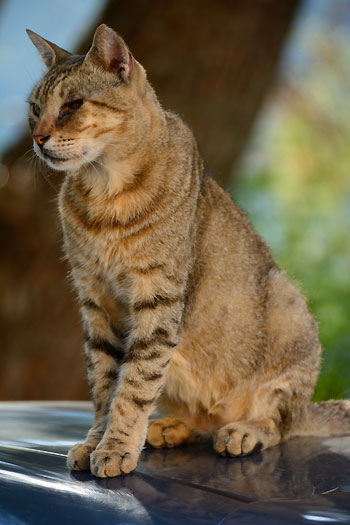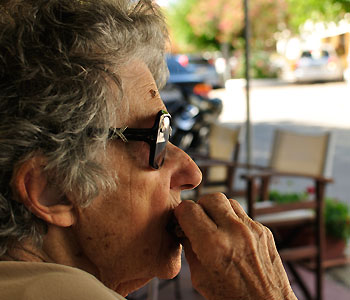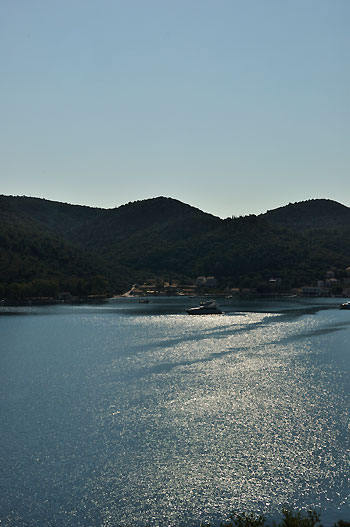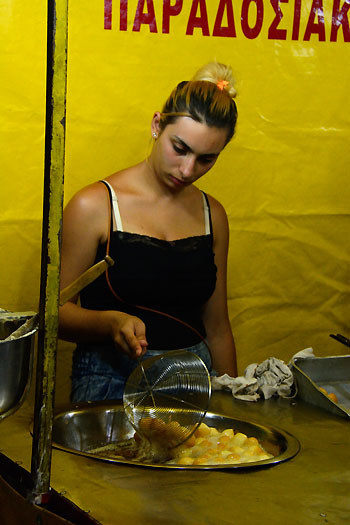 Tuesday 25th - Hot, humid and still today.
Lots of yachts in the harbours around the island makes it truly feel like we're in the thick of summer, although some people are still noting it's much quieter this year as opposed to other years.