What's New On Ithaca Greece
September on Ithaca
Summer holidays on Ithaca Greece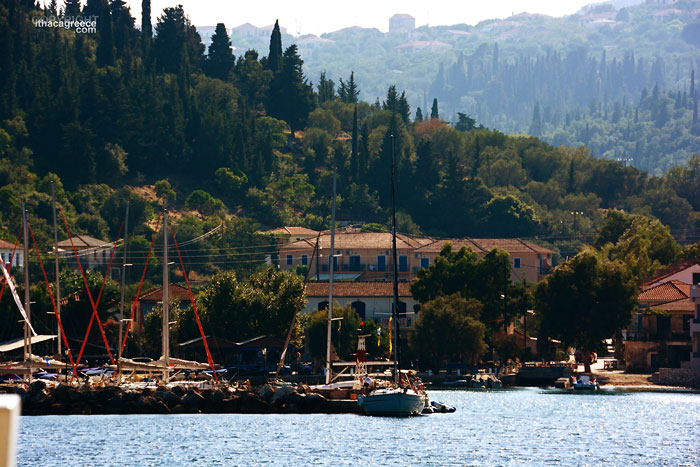 September 2017
Friday 1st - I know a few people who looked forward to the end of August, but there are many more that wished it would never end, but with the new month of September, there is definitely a change of season in the air. Slightly cooler days and nights now, but I'm sure we'll still have a scorcher here and there. Besides getting darker earlier and back to bringing a jacket out at night, there is also a little melancholy of the summer now coming to end.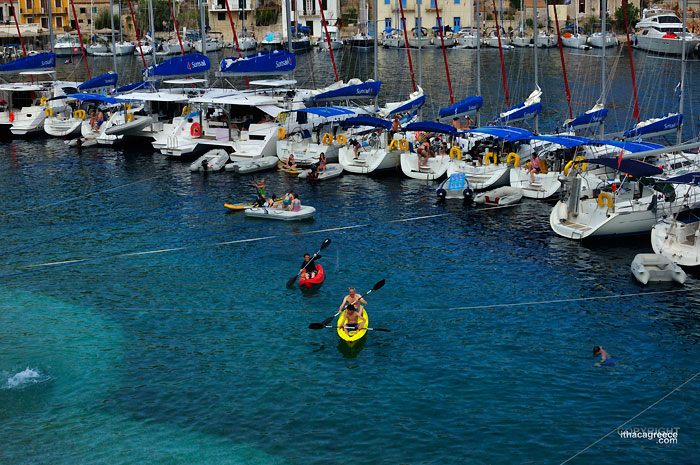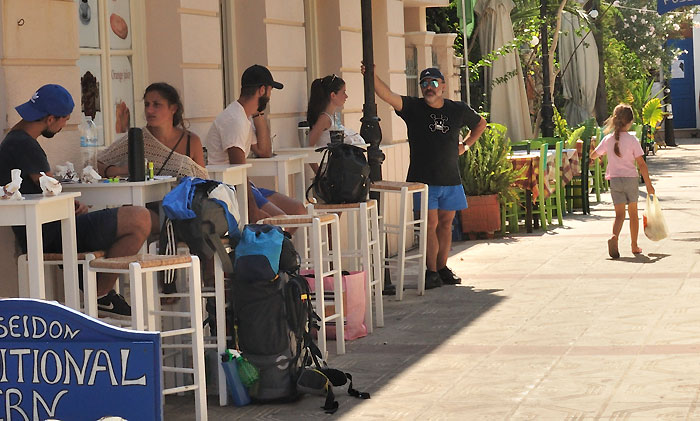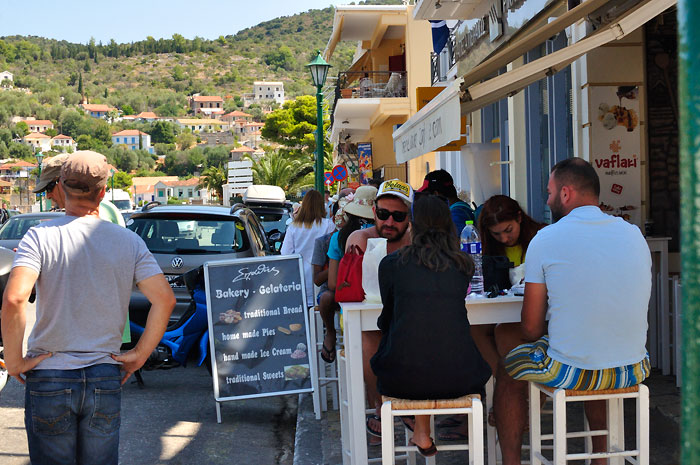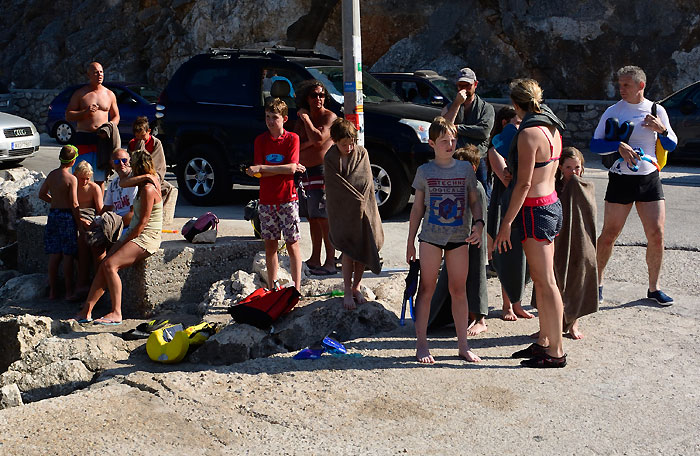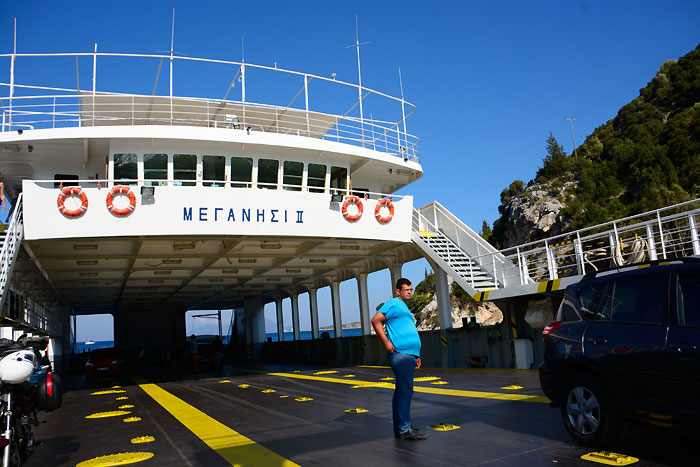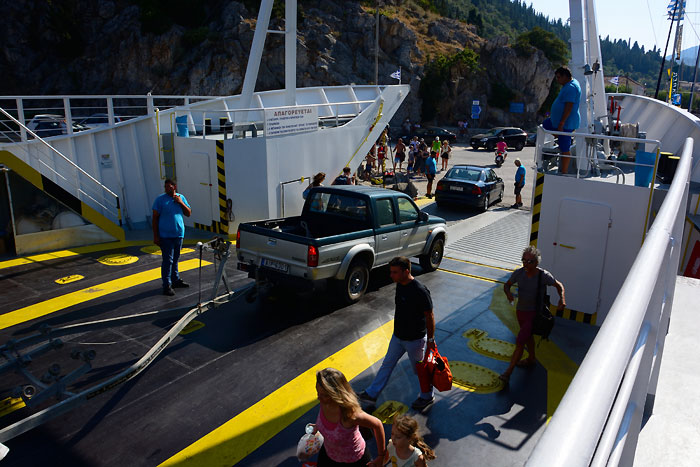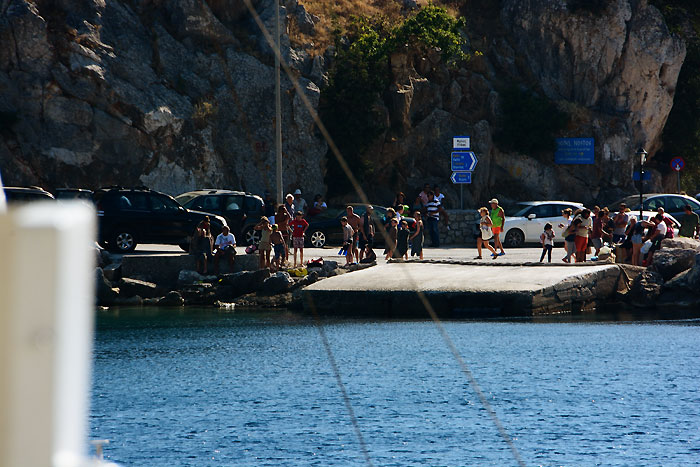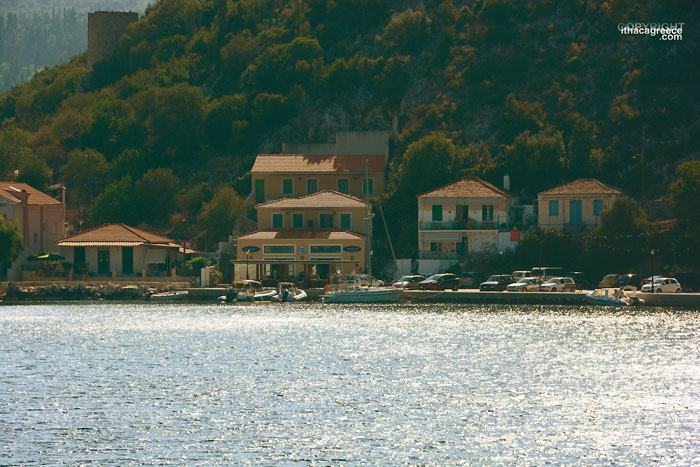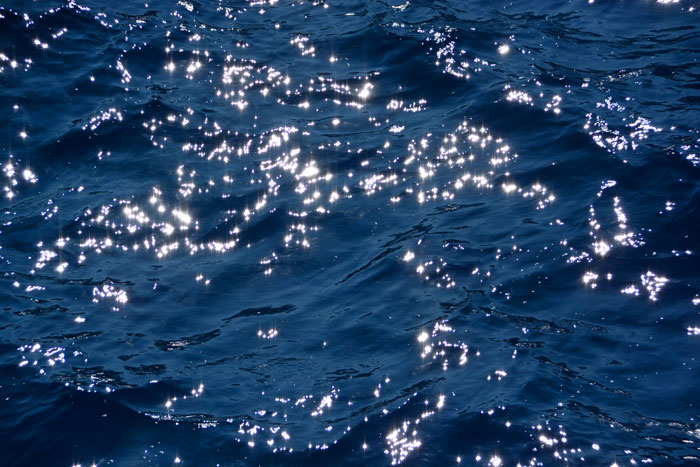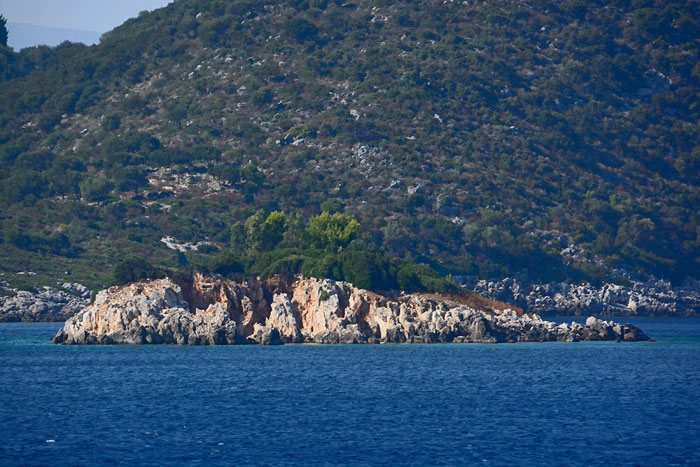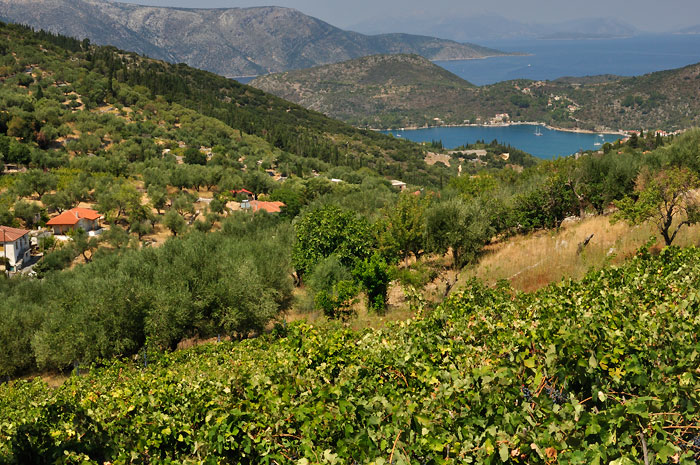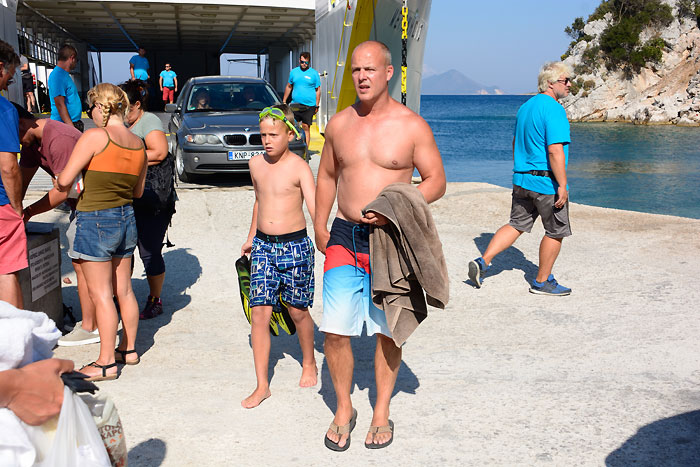 Sunday 3rd - Last night beautiful sounds echoed around our capital of Vathy with a musical caravan inspired by the sounds of the Balkans and the Mediterranean with Olive and the Sardines and Rom Royale. Unfortunately I couldn't stay for Rom Royale, but if Olive and the Sardines were anything to go by, it was a stunning night of music under the Ithacan starts. Click Here or on photograph below for a few more pics. You can also see and hear a short soundbyte here:https://youtu.be/pd8DzKqLjdM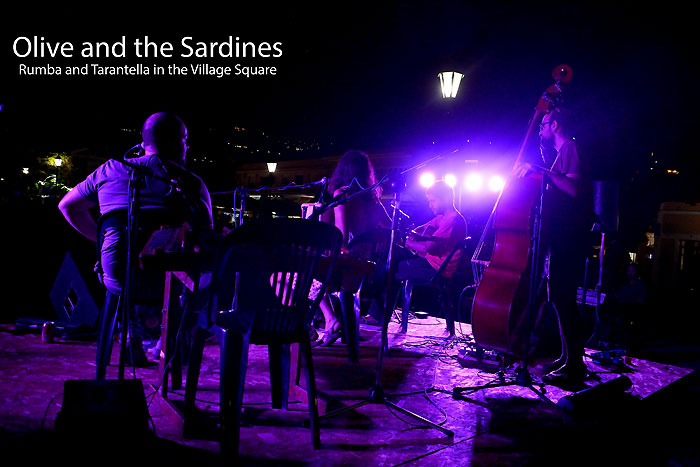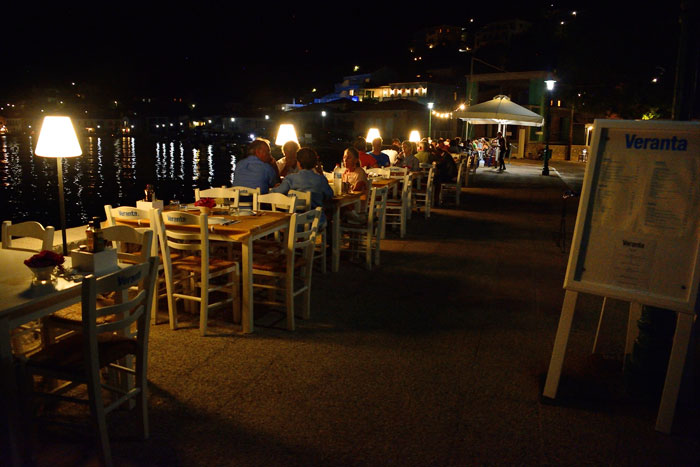 Above - On the horseshoe of Vathy bay, opposite the Mentor Hotel, the footpath has taken on a magical light from a couple of restaurants which have set up their outdoor seating.
Monday 4th - There's still lots of action on Vathy Bay. Always picturesque.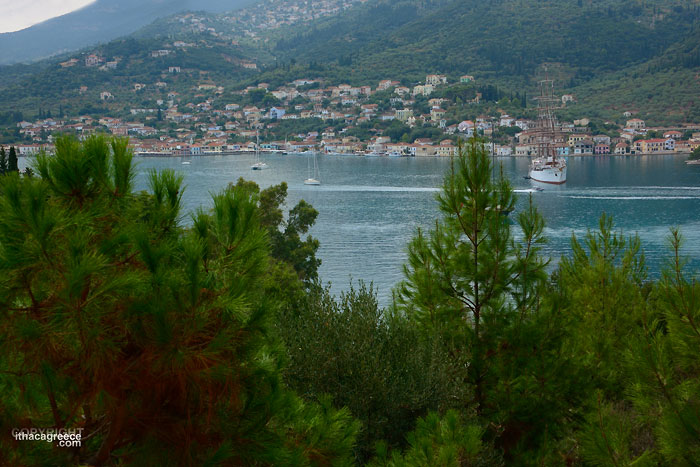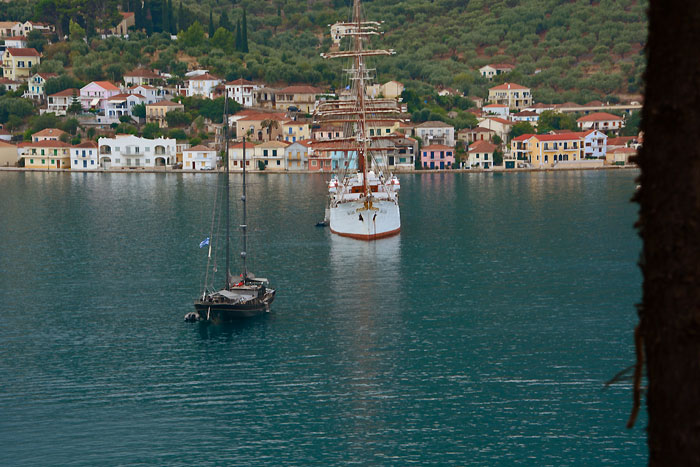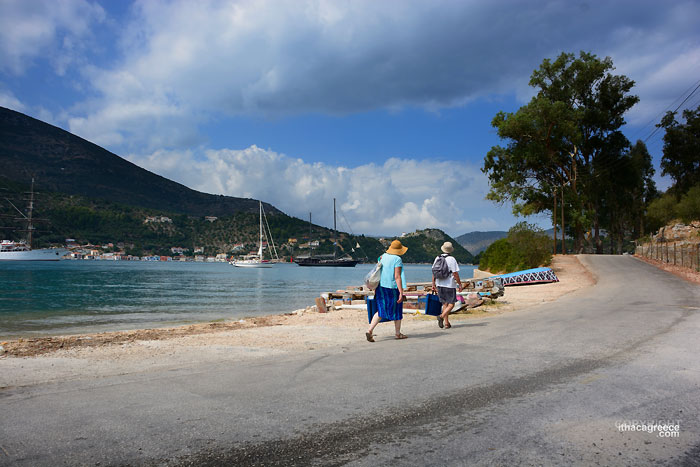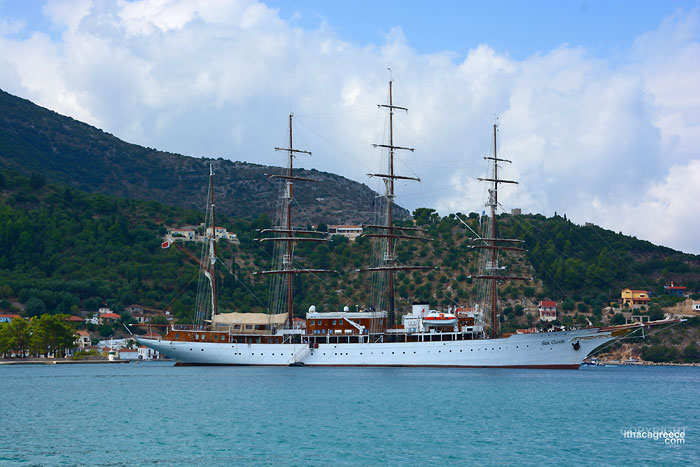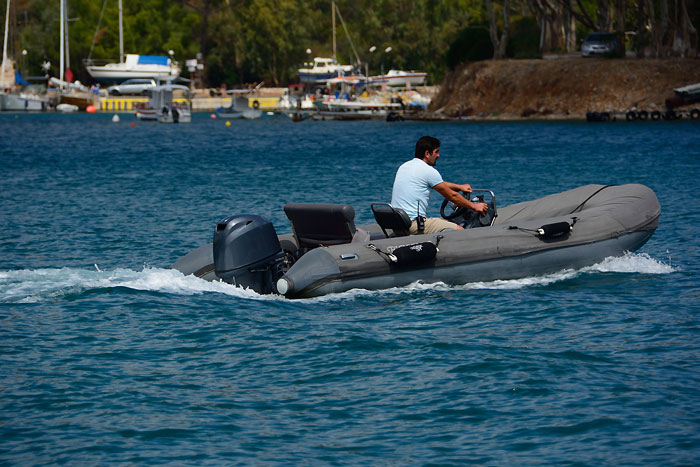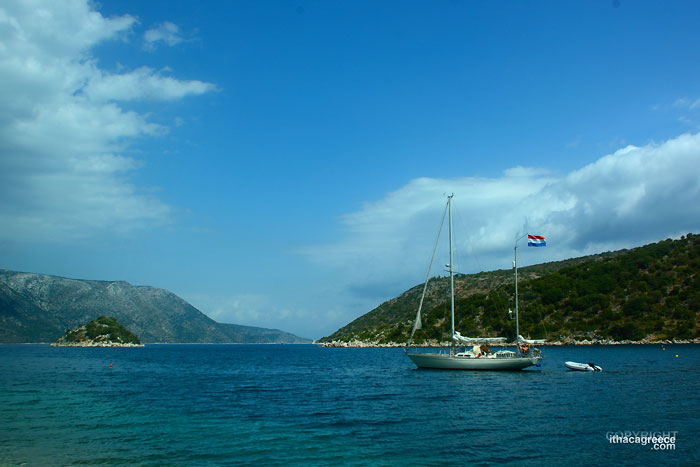 Friday 8th - Below - Perahori in the hills above Vathy, in the south of the island, affords some of the greatest views over the bay and the Ionian. It's always worth a drive up the hill for some stunning vantage points.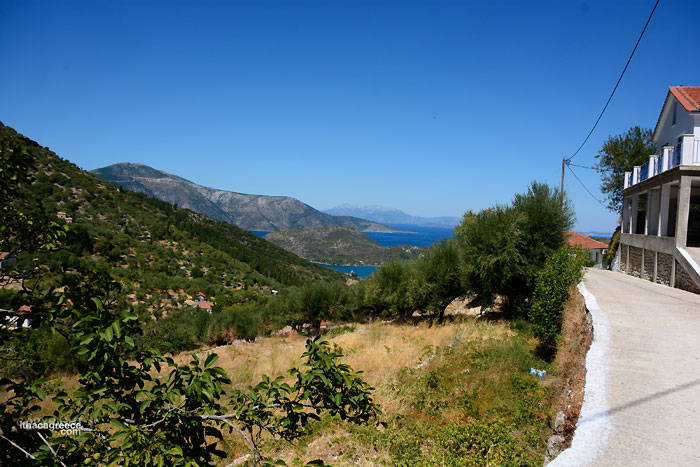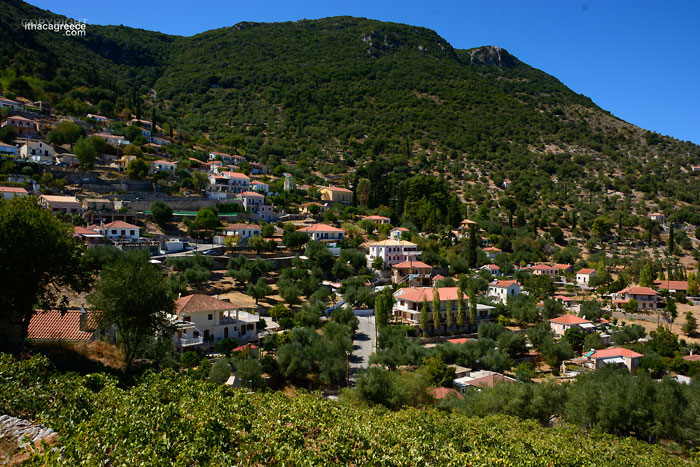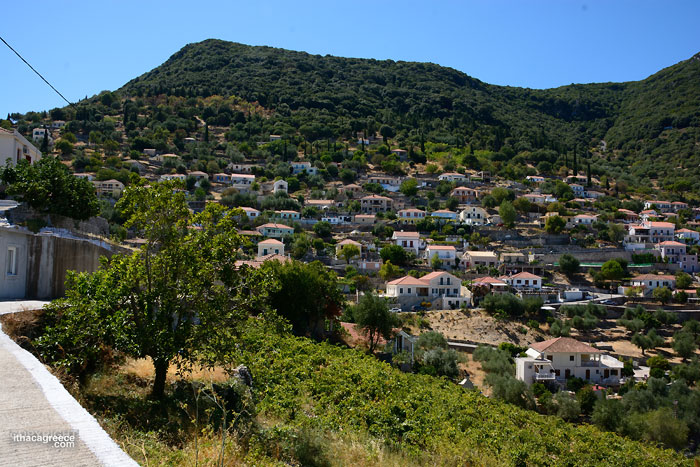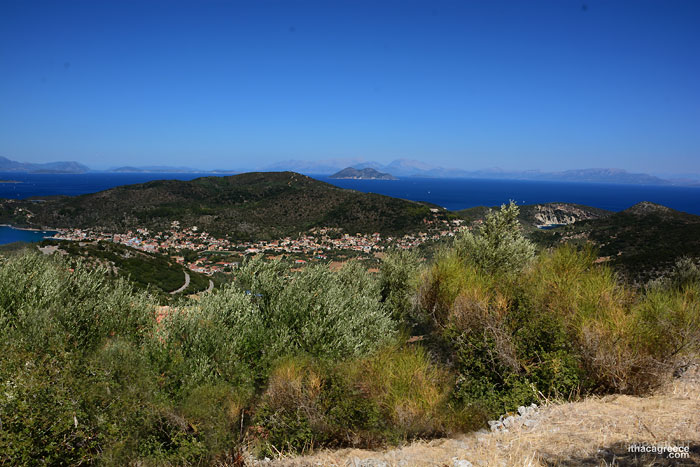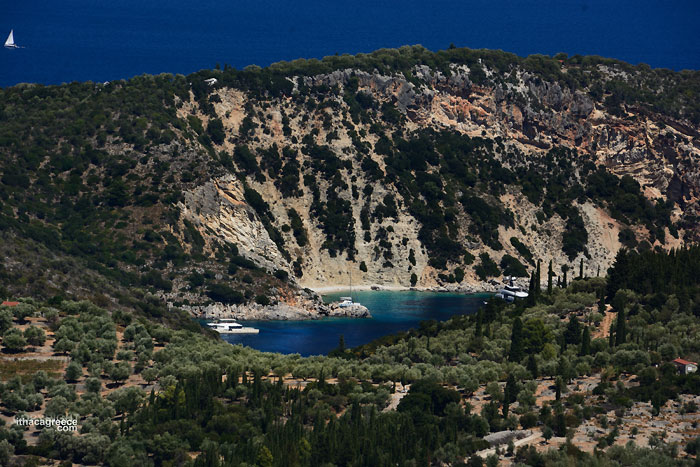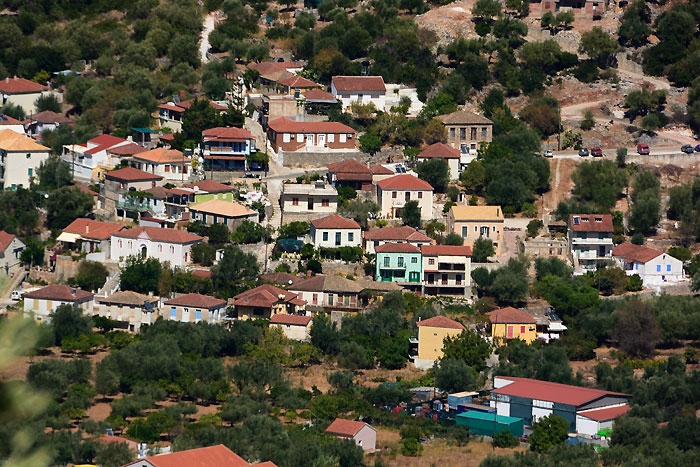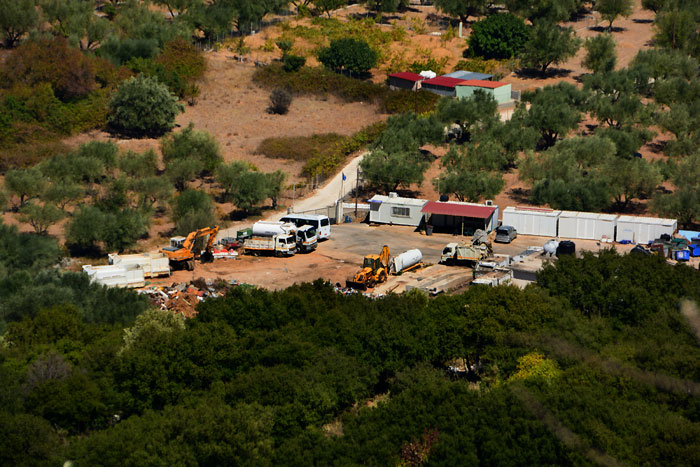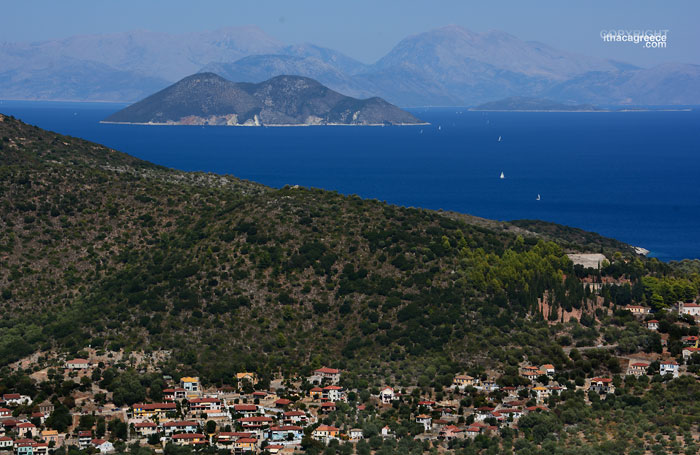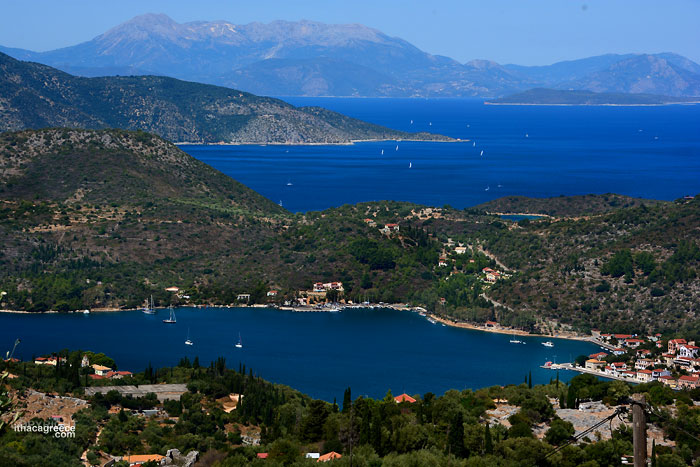 Monday 11th - Below - The traditional remain the faves of visitors to the island. This little store in Raxi, in the north of ithaca, has seen alot of years pass by it's doors with many visitors.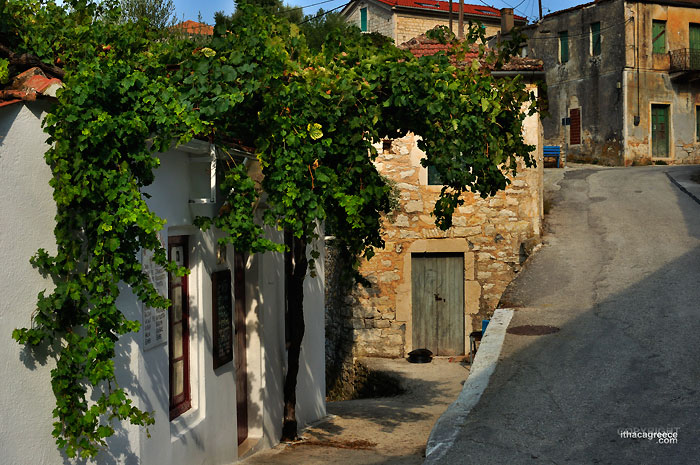 Saturday 16th - Already half way through September and although the weather has been a little iffy this month, today we get a top of 35C again, so not all is lost and summer continues until it doesn't.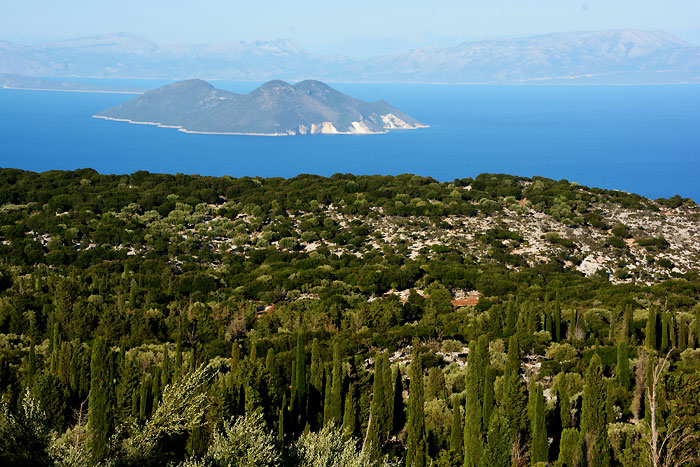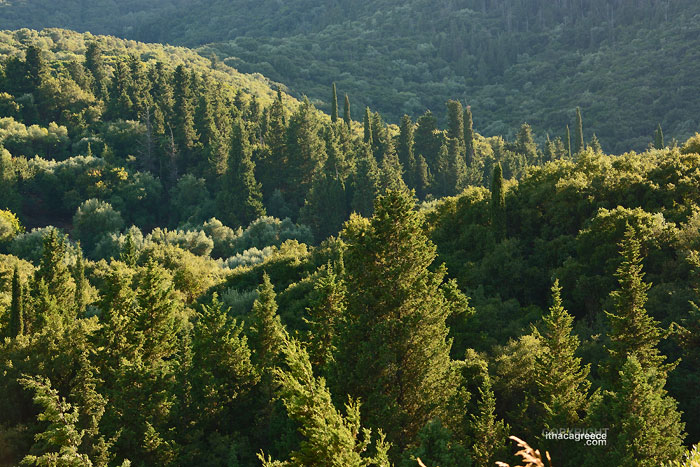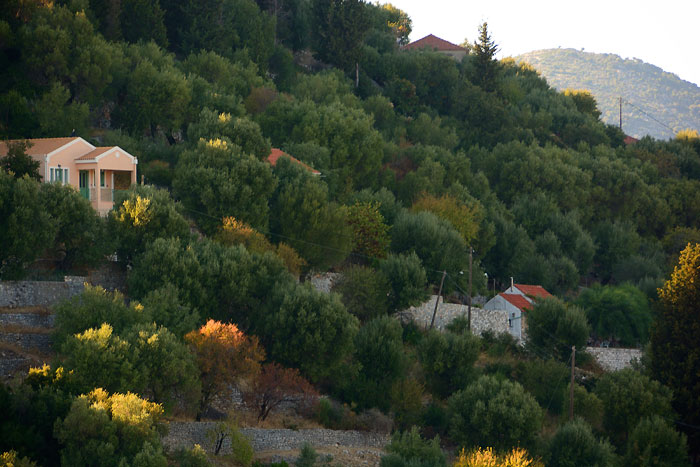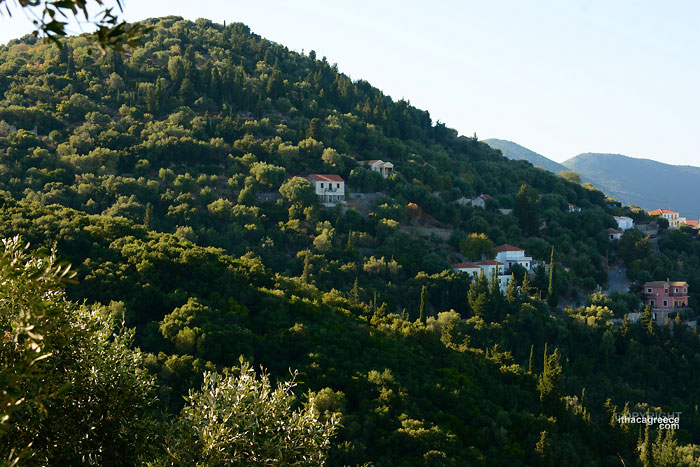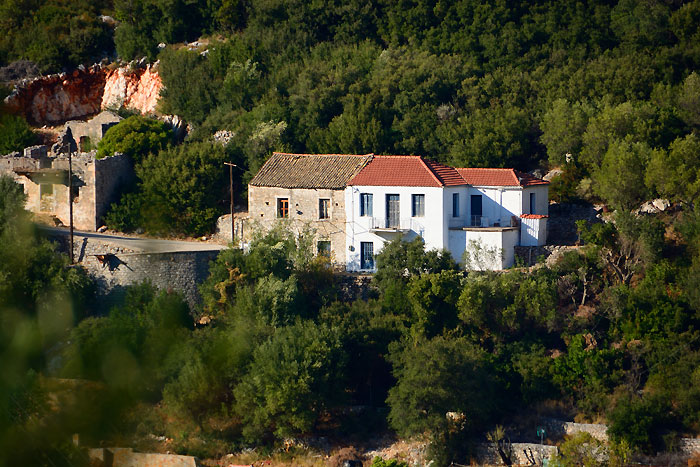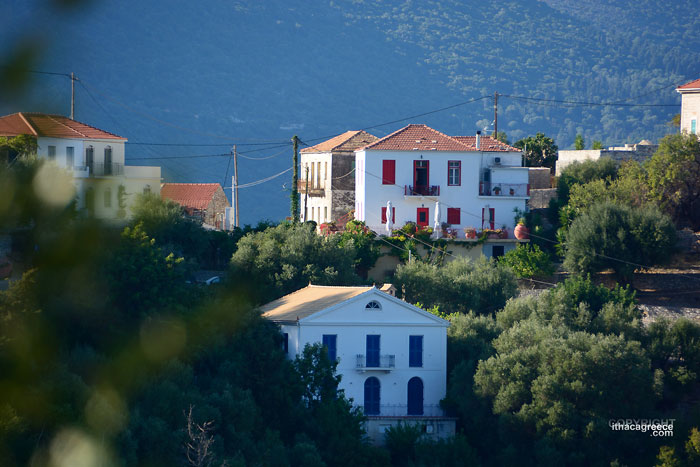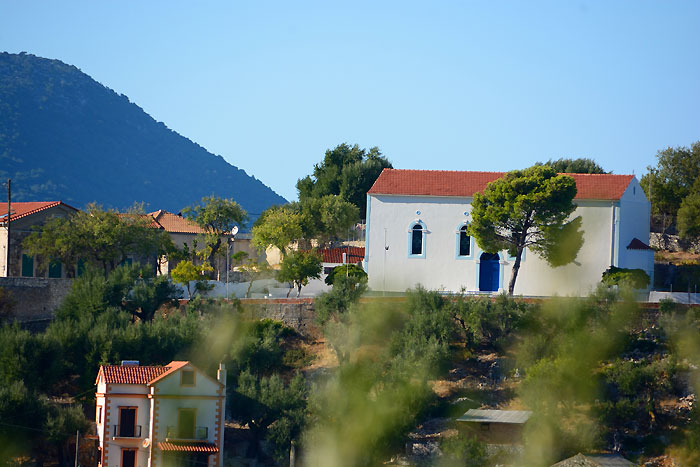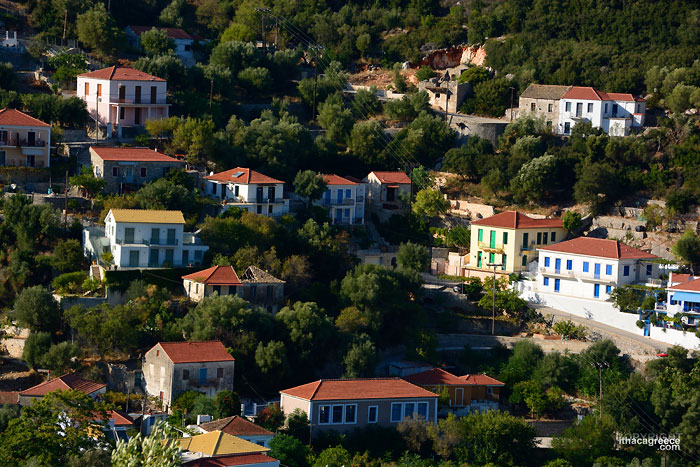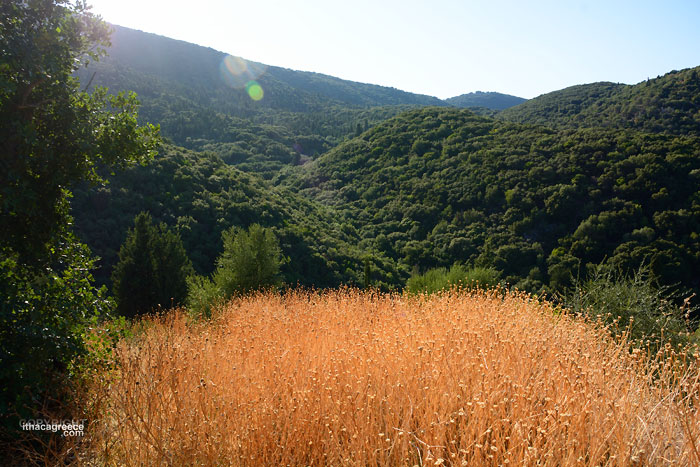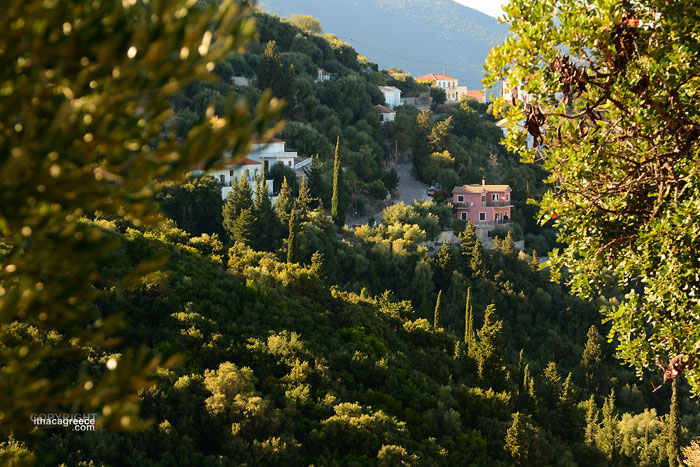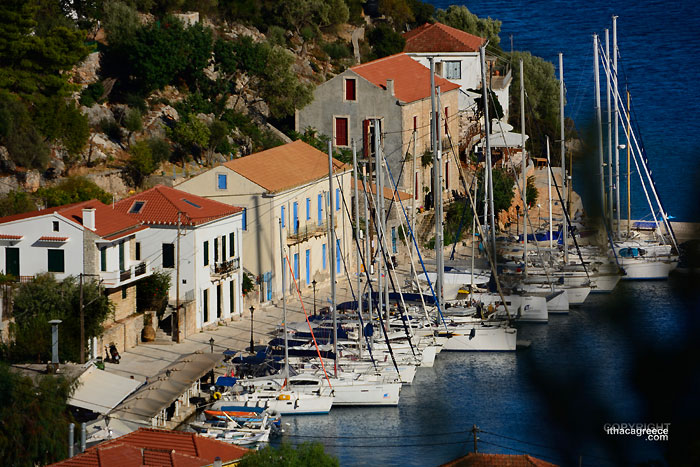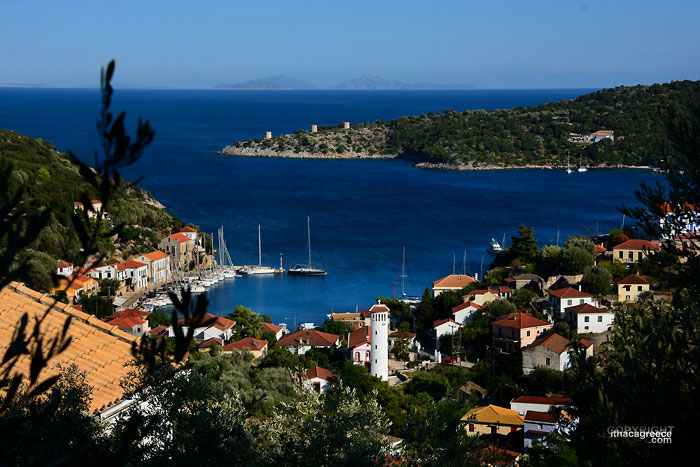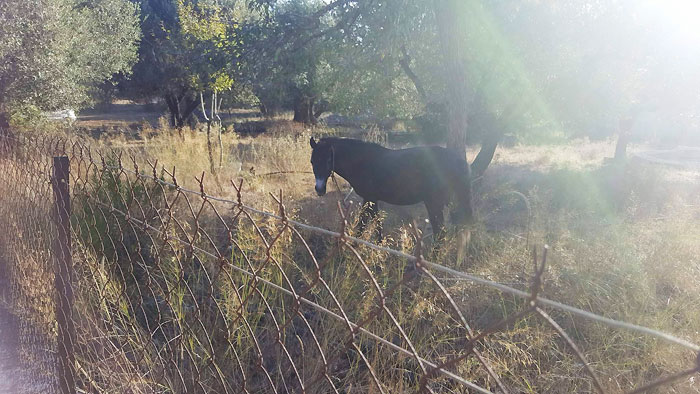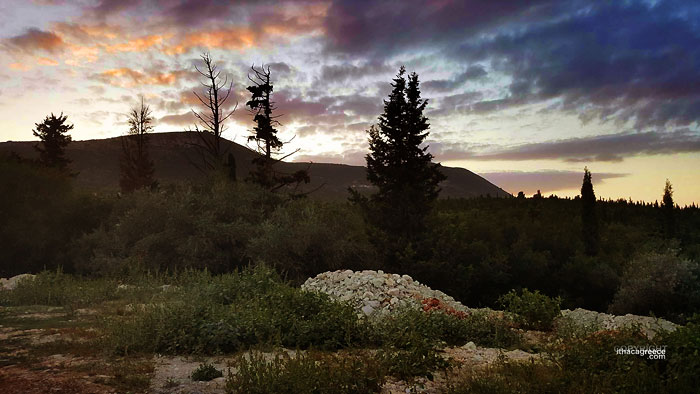 ---
September 2017
Ithaca Greece in September
Friday 1st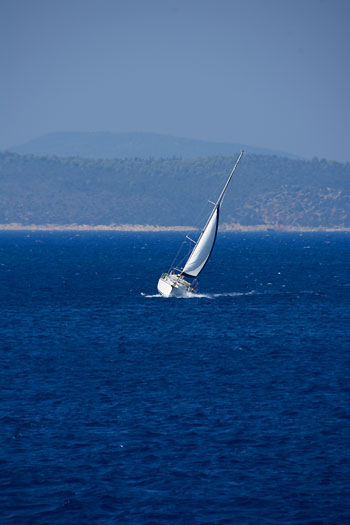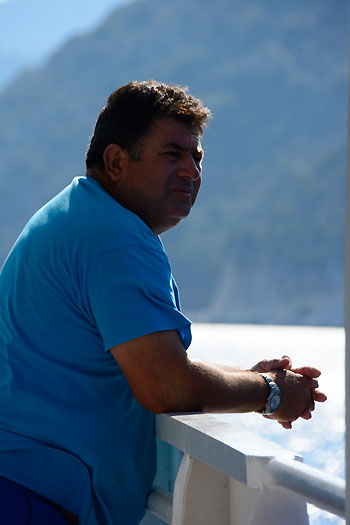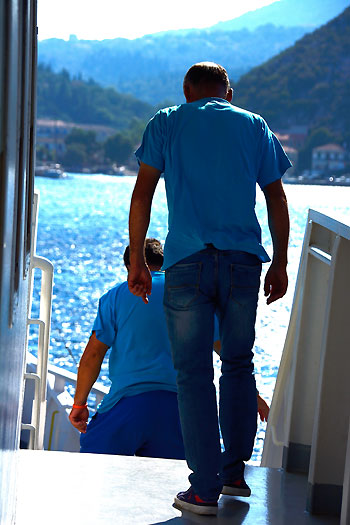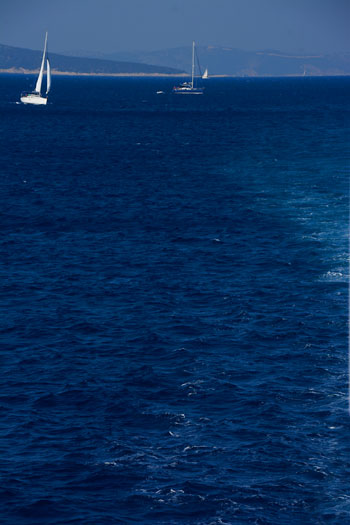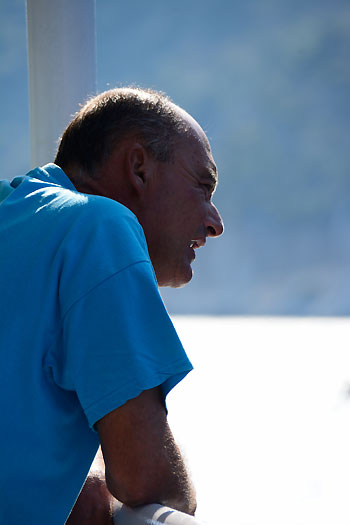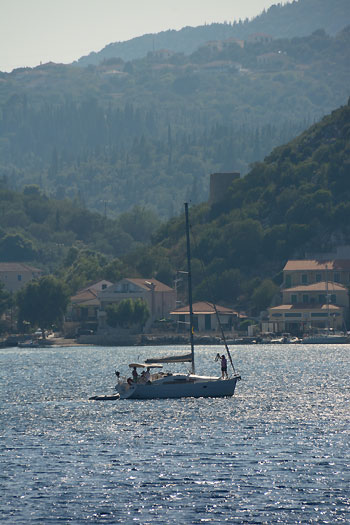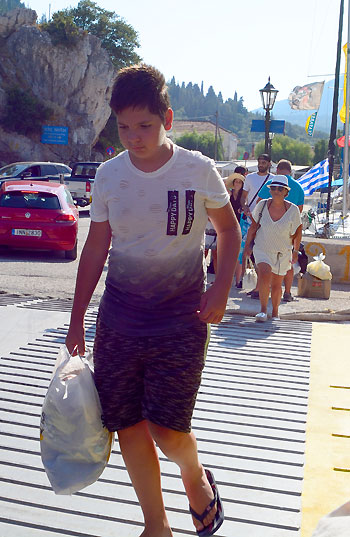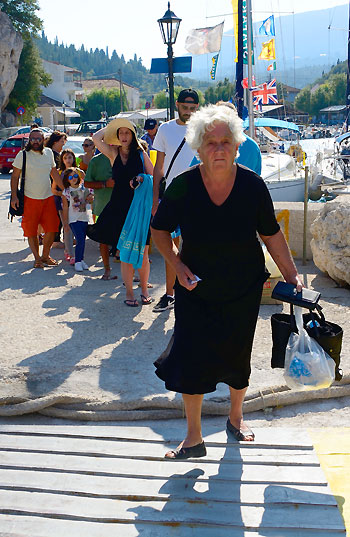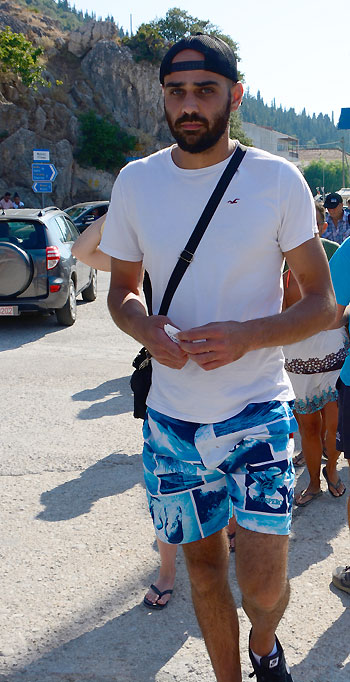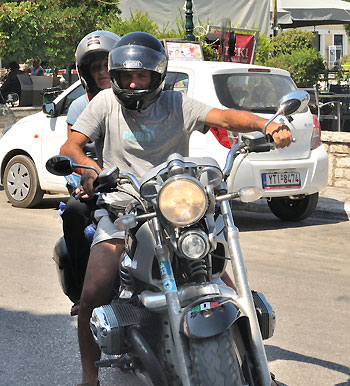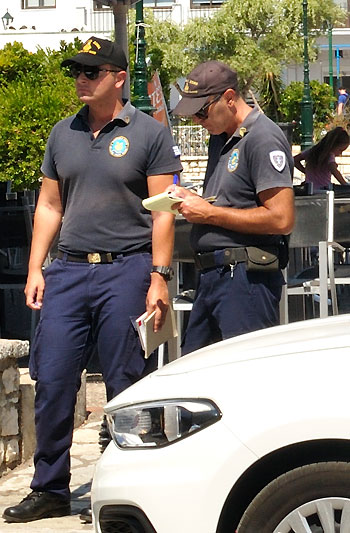 I had a little break over the past 4 days witha trip up north to Epirus. Ioannina and Kastoria. Zagorahoria, still one of my favourite places in this country, and one you should try to visit if you haven't. There is no island like Ithaki however. The feeling of coming home is always sweet even when not gone for long.
Sunday 3rd - A slightly cloudy day today, but the temperature is still pretty hot and completely fine for swimming. Vathy is still packed, but the north has thinned out quite a bit after that rush of August.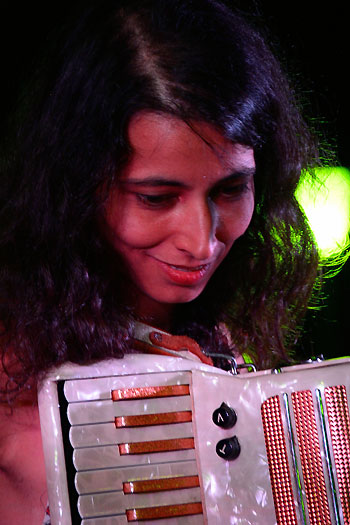 Monday 4th - A cooler week this week, or at least that's the forecast, but we'll see.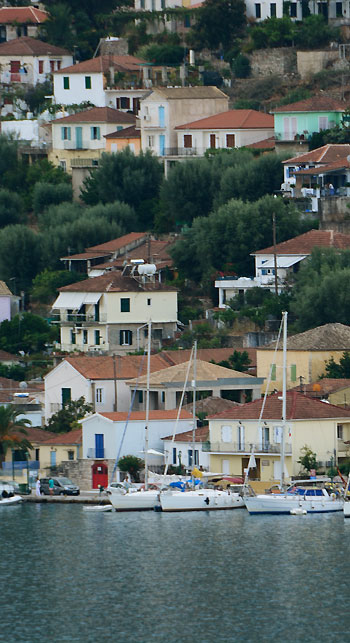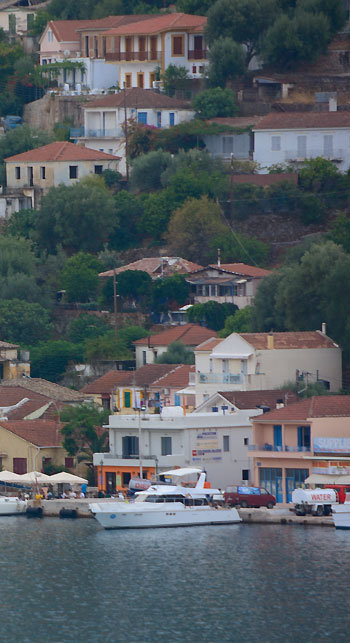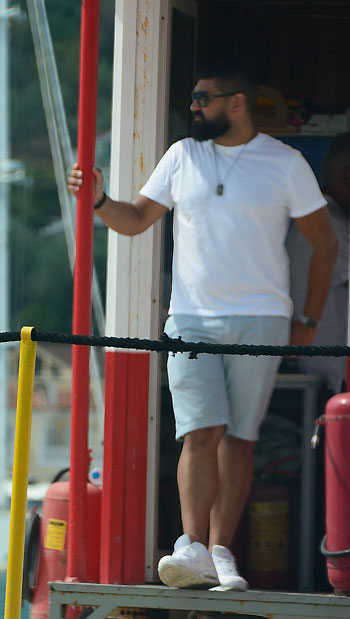 Friday 8th - Last night was the Kathara Panighiri, but unfortunately I missed it. How? you ask? Well, I usually sleep a little in the evening so I can make it through til the early hours of a Panighiri, but this time my nap turned into a coma and I didn't get up again until the Panighiri was over.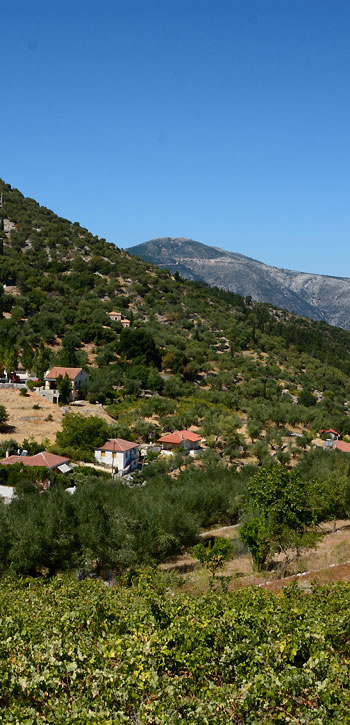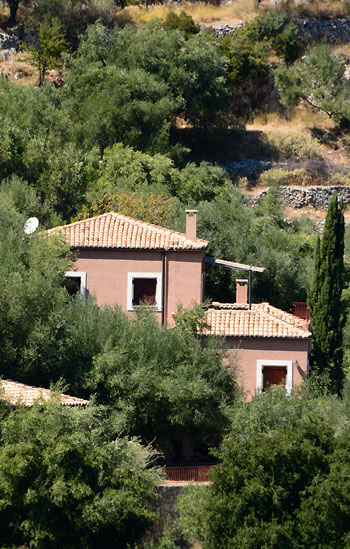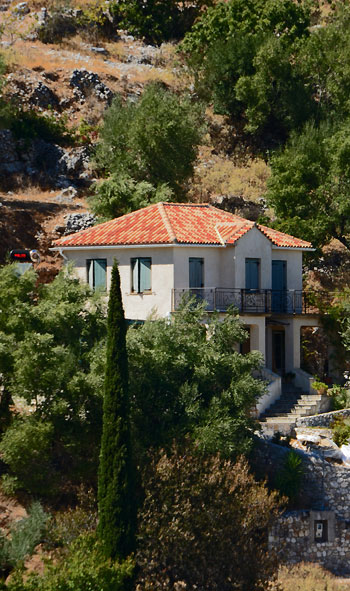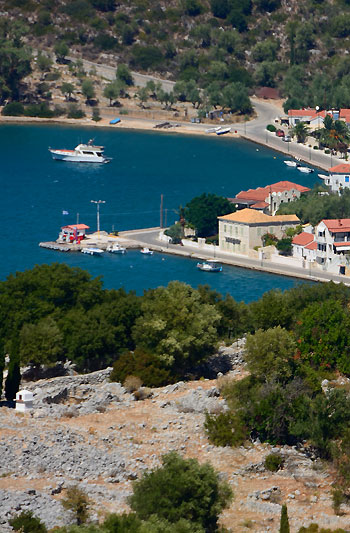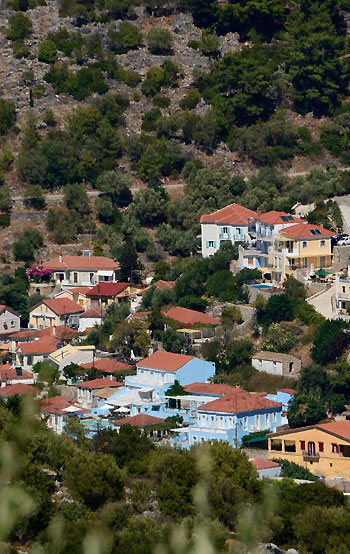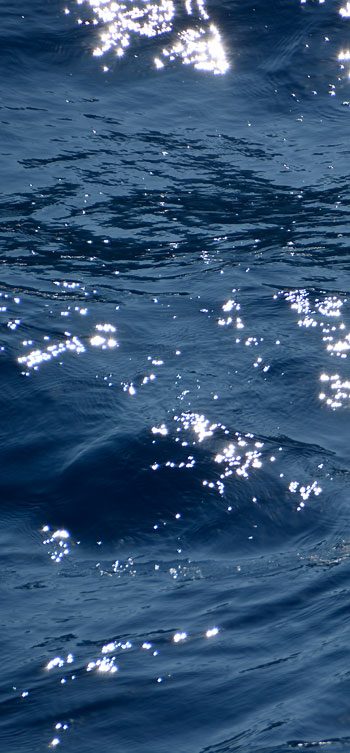 Monday 11th - Some strange weather these past couple of days, but it's still warm enough for swimming, so not too big a deal.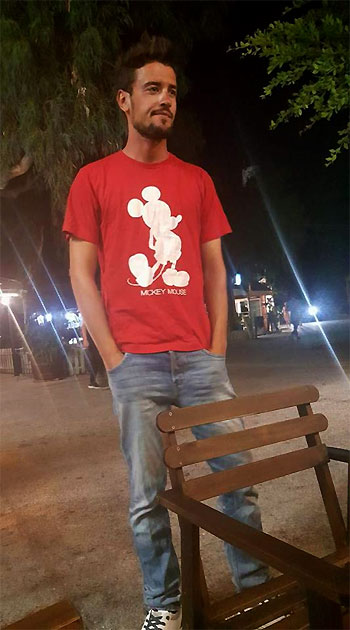 Saturday 16th - The kids are back at school, the roads are just that tiny bit quieter, but the sea is still dotted with many yachts which eventually come into the harbours around the island.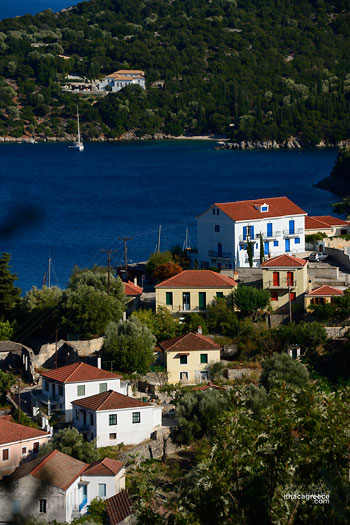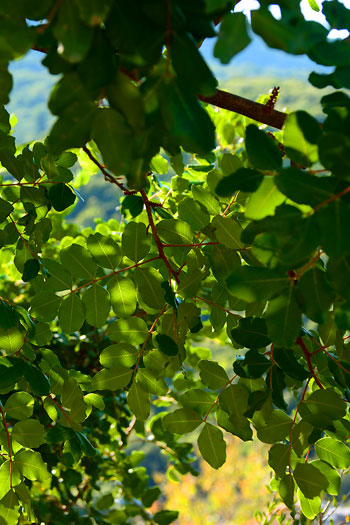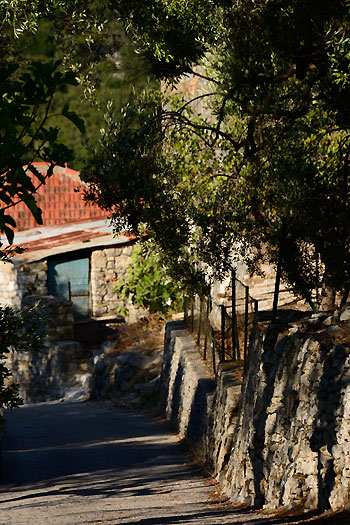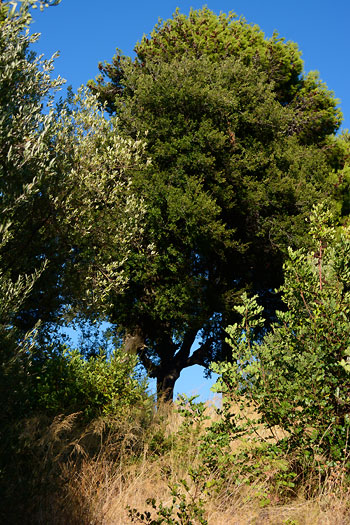 This year, and not only during the summer, but all year around, Ithaca hasn't had it easy with Ionian Ferries cutting the route to Patras. Somehow we managed to ferry thousands of people across via Astakos and Nidri, but it wasn't ideal for anyone, yet we are thankful to at least have these services. Alas however, now that the summer is coming to an end, so will the many runs back and forth. The Astakos ferry too will begin to limit it's route back to 1 per day (if we're lucky).