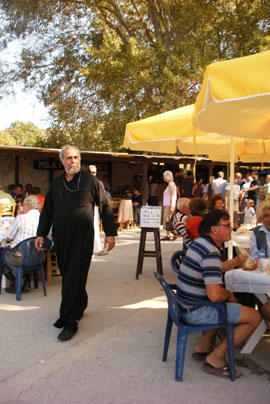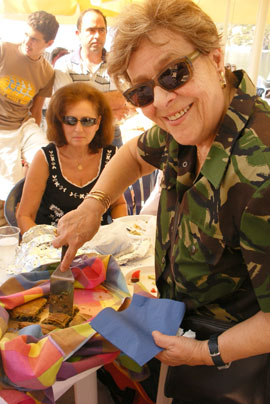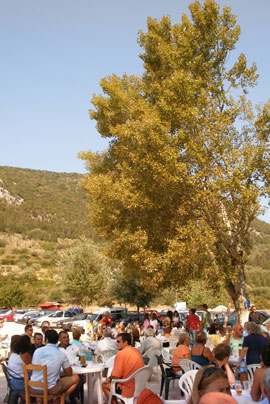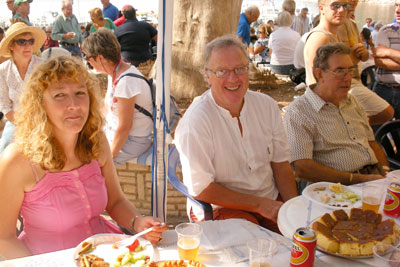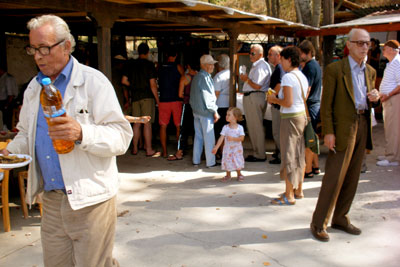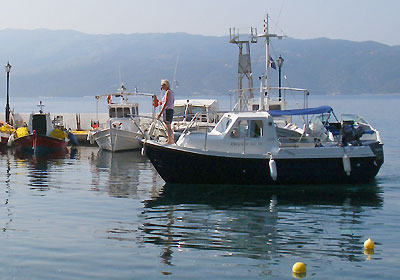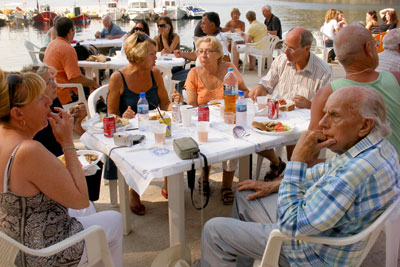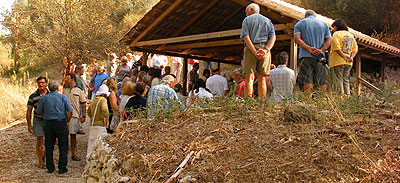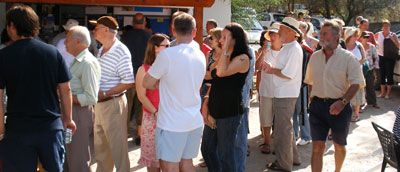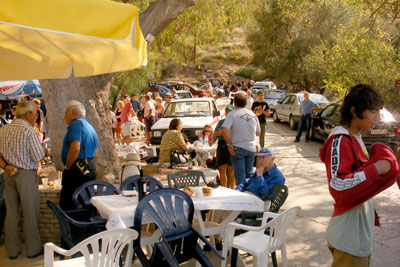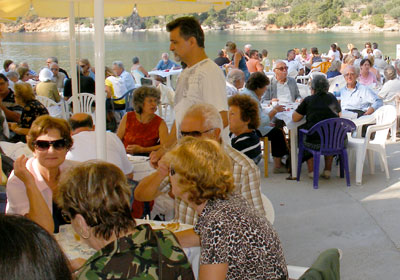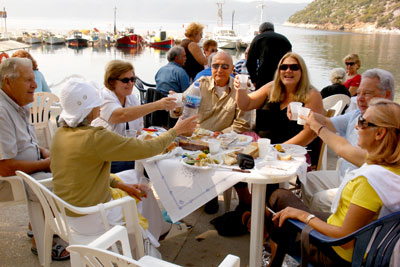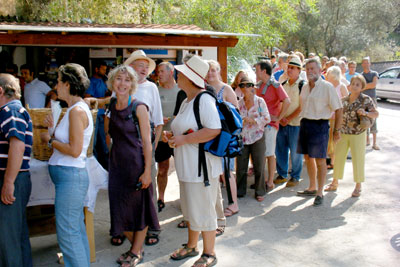 It was long line to the Marida, but there were no complaints. Lots of happy faces, young, old and inbetween.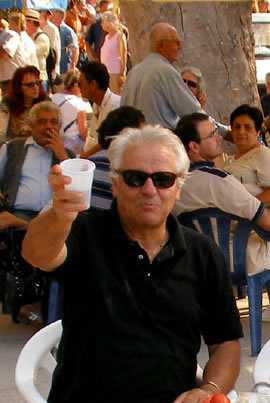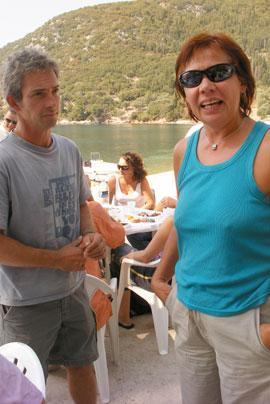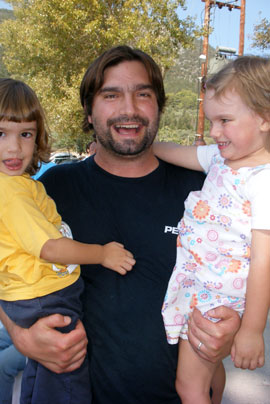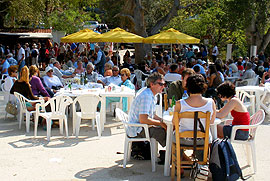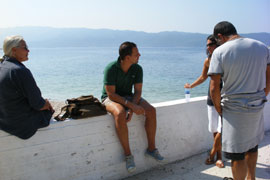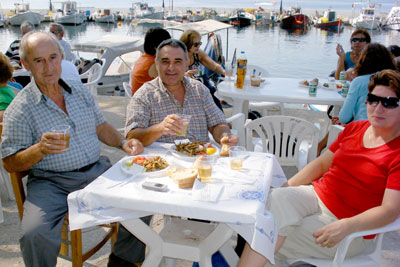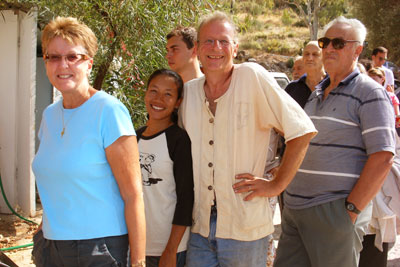 Attendances from Ithaca, of course, but also Mainland Greece, the UK, Sri Lanka, Asia, Germany, Cuba, France, Australia, South Africa, USA, Austria, Italy, The Netherlands, Sweden and Switzerland.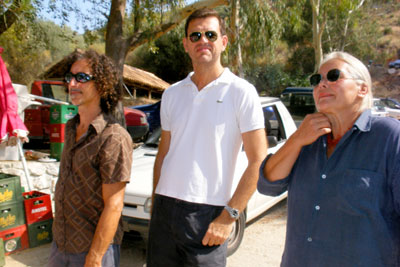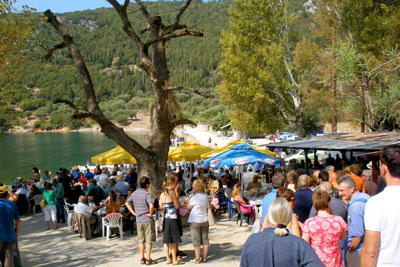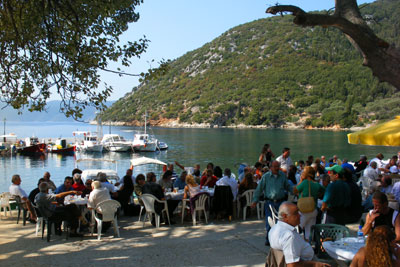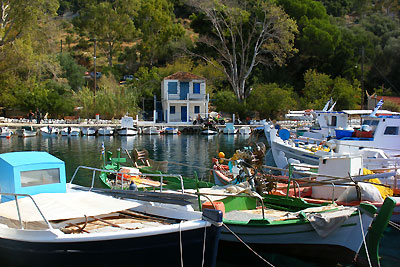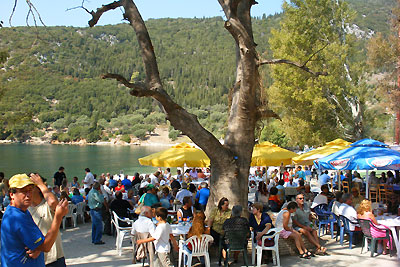 The weather was so fine that swimming was definitely on the cards for many who attended Polis Bay Marida Festival.