The 69 Posters were up around Vathy town for 2 weeks and the word was 'Free Souvlaki, so who would want to miss the end of Summer party at Chez Manu. A warm and pleasant night, alcohol and music put the step back into a 'pausing for a breath' local community. Everyone welcome. Emanuel, the owner of Chez Manu, and sidekick-manager Dimitris Danis, delivered the means to a good time in the back streets of Vathy, the only thing expected from us was to BYO Kefi.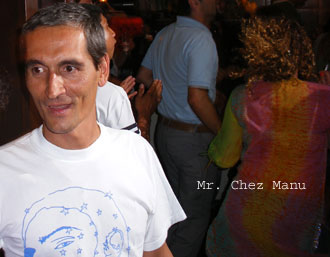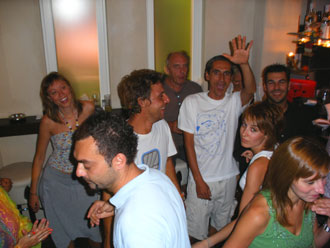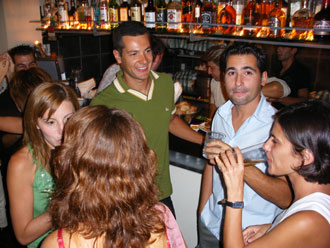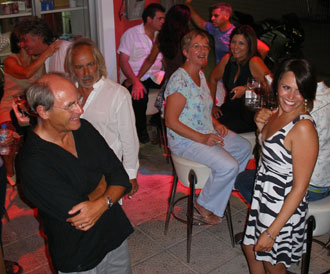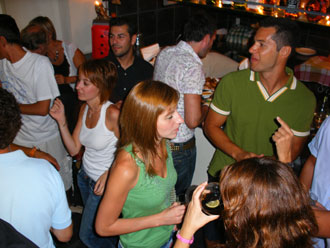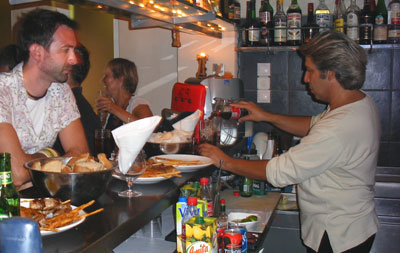 A full moon, pretty strobing and sweeping coloured lights, a dj with the 60s on his mind and a crowd that was eager to loosen off the muscle tension accumulated over the Summer. While the back streets left and right of Chez Manu were quiet, Chez Manu lane was rocking in the Asian Bar.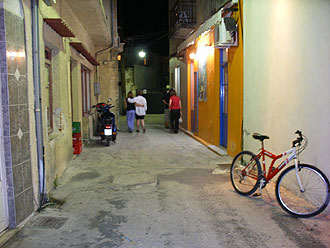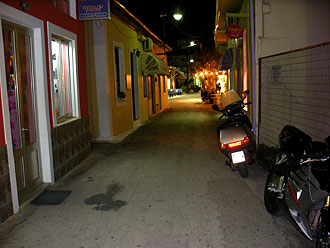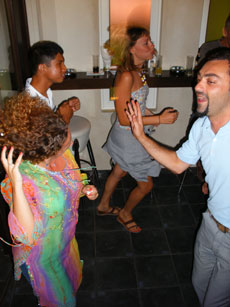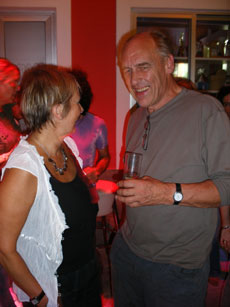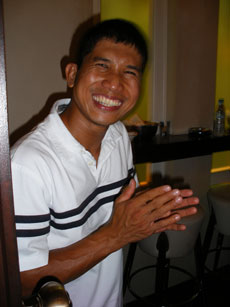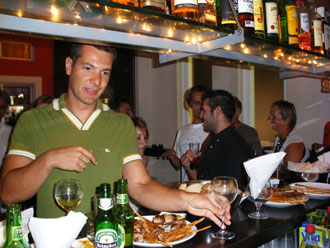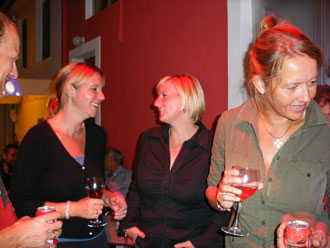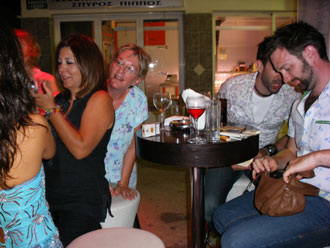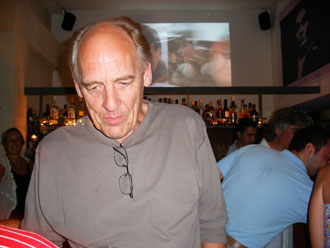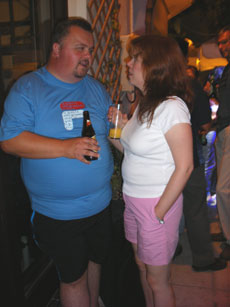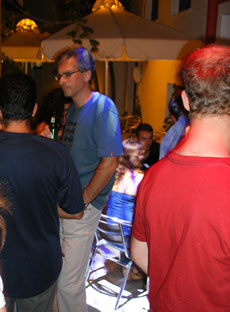 By 10pm, people were dancing their hearts out and there wasn't a glum look to be seen on any face at the party. Travel reps, locals, tourists, repeat visitors, me, but sadly not you, were there to get a lift from the slump.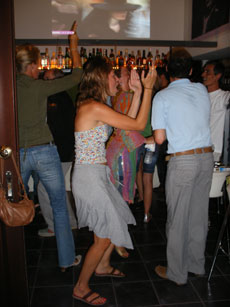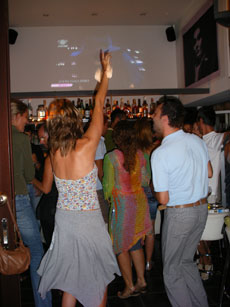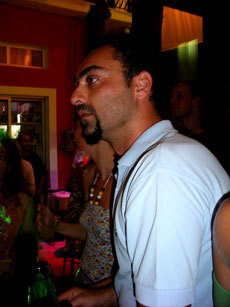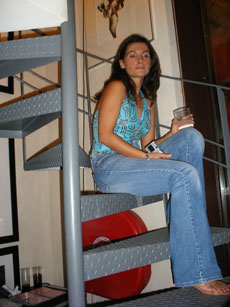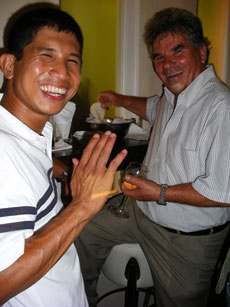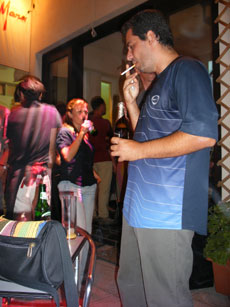 The Dj had a little something for everyone. You could shake your booty, bang your head, wiggle those hips, moonwalk, charleston, hippy dive, mod shake, 2 step, 3 step, get out of my way I'm taking the floor. Look out!