What's New On Ithaca Greece
May on Ithaca
Heading for Summer on Ithaca Greece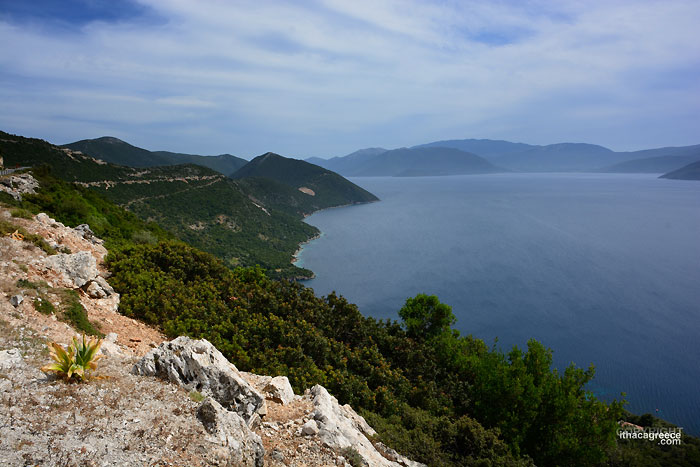 May 2017
Tuesday 16th - Still no news about the re-instatement of the Ithaki - Patras route. It probably won't be until the company sees they'll make money and that won't be until high season. I hope I'm wrong. Would be great to see the larger ferry back on Ithaki. As the traffic increases, Astakos ferry may start to struggle with the amount of people coming to the island.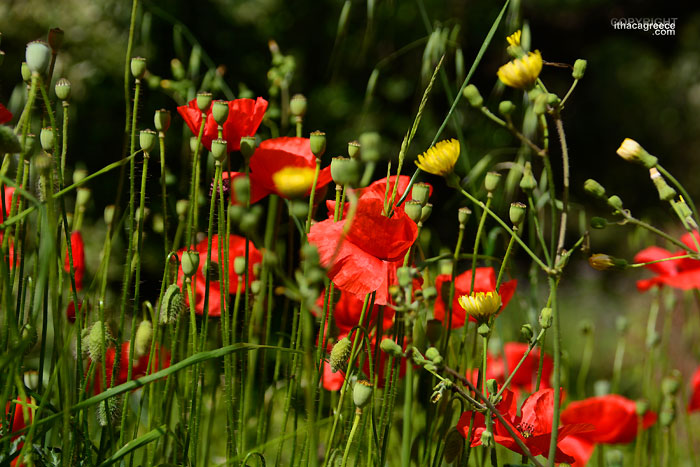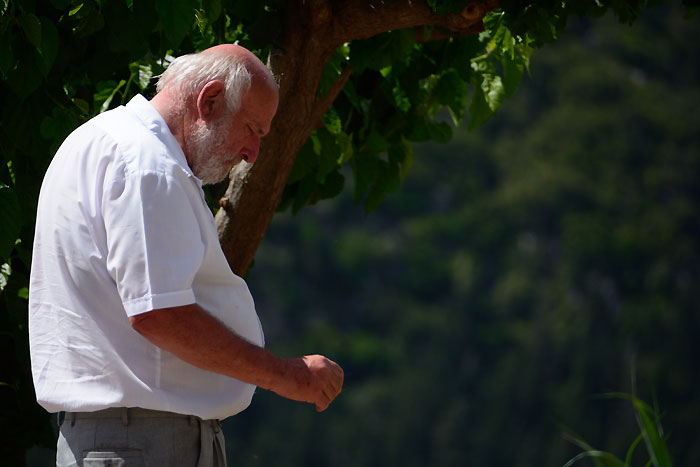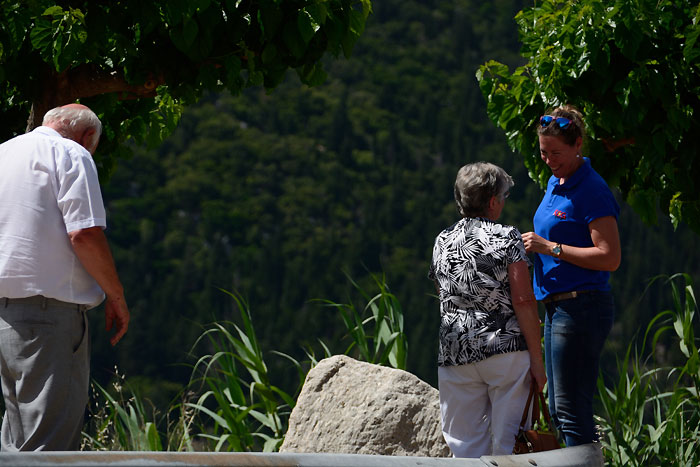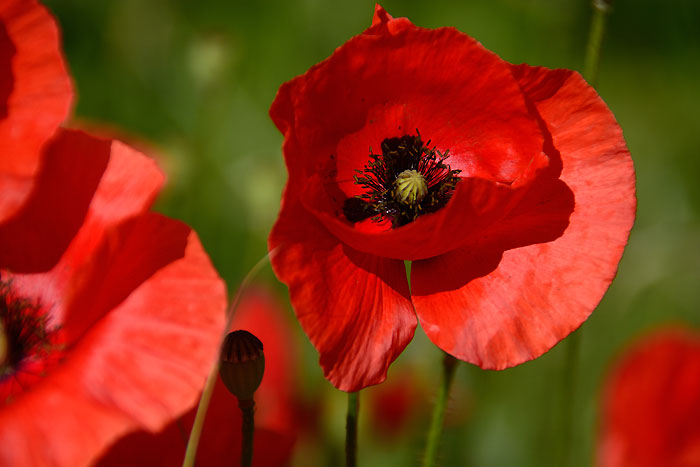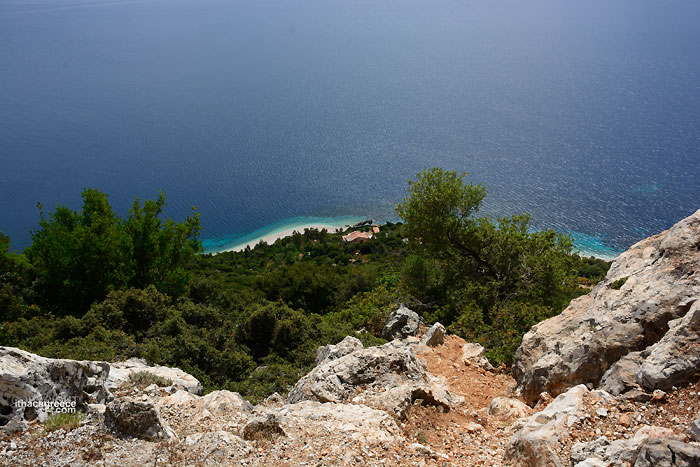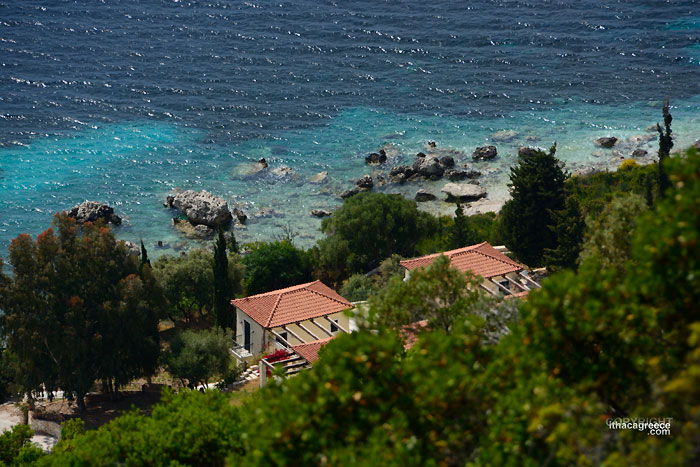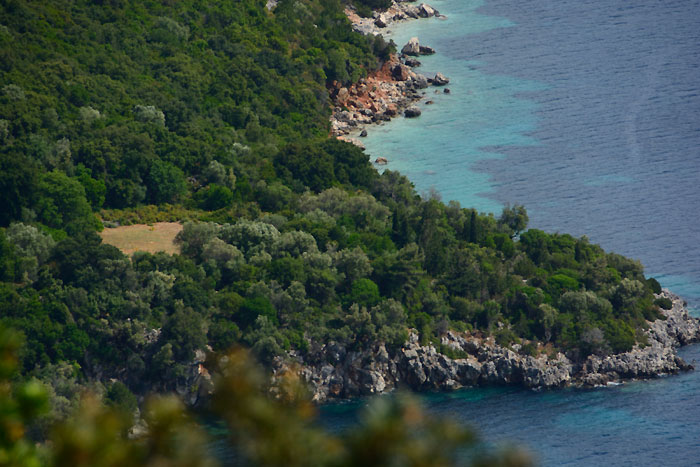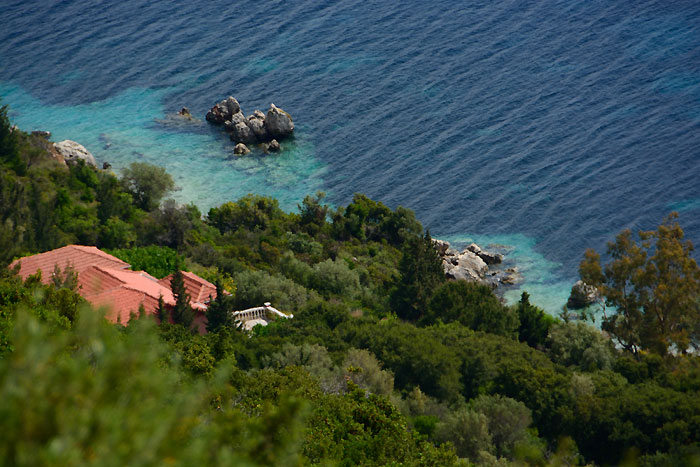 Ferry strike today and tomorrow interrupt our holiday mood. Best check with your travel agents as it may continue beyond these two days if they vote on it.
Wednesday 17th - Although rain isn't the best thing to happen at the beginning of the summer season, it was rather good. It cleared the air of all that dust and sand which blew over us from the south.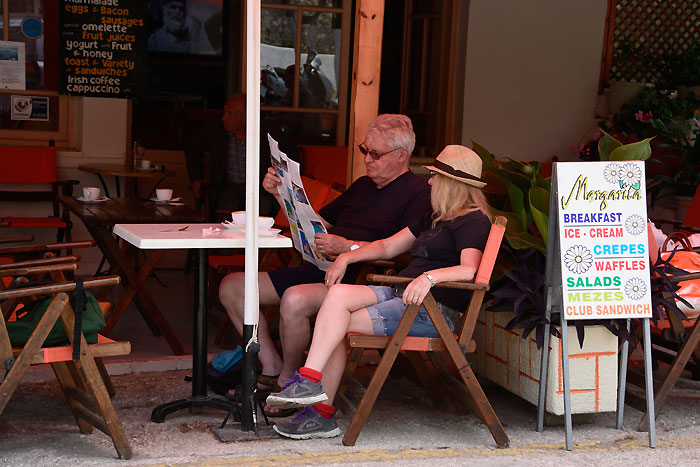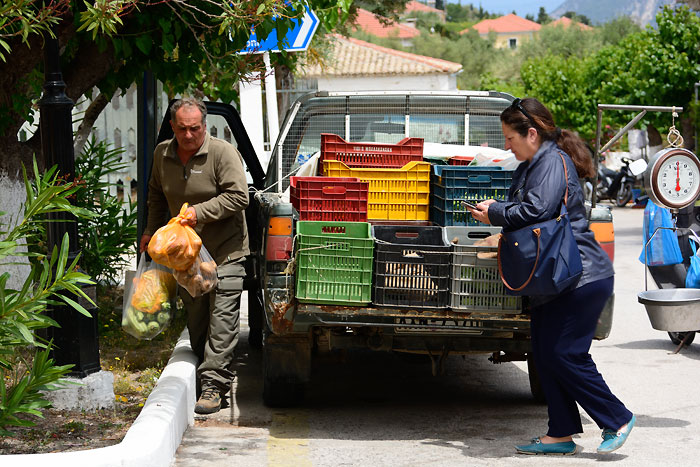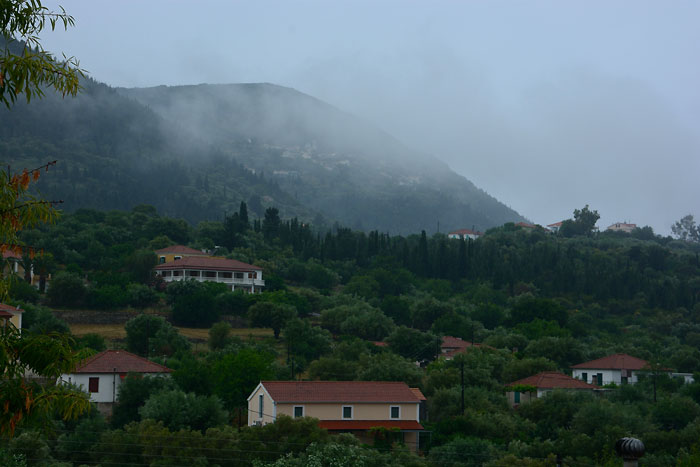 Above - A rainy and stormy change yesterday.
Friday 19th - Below - Frikes views.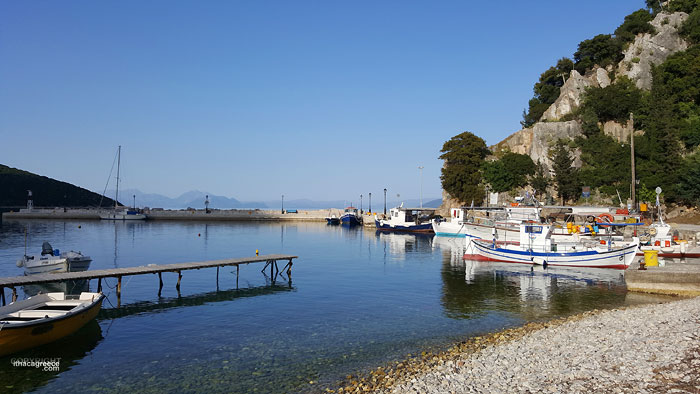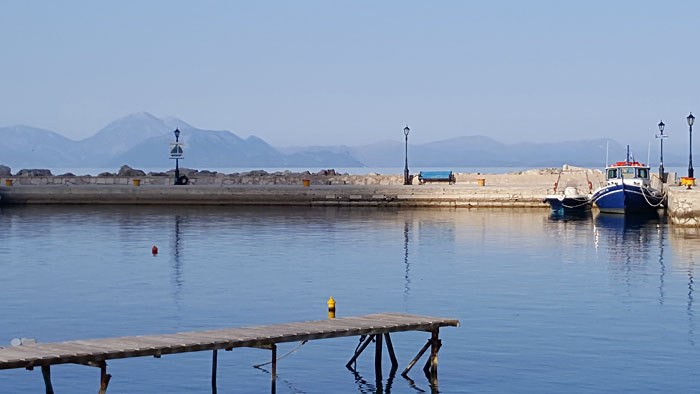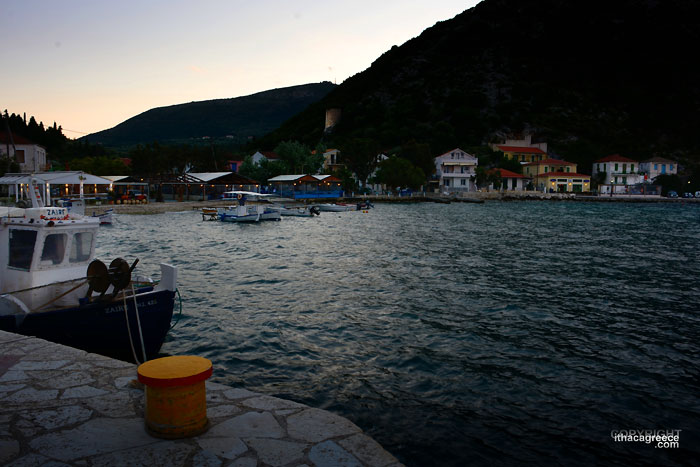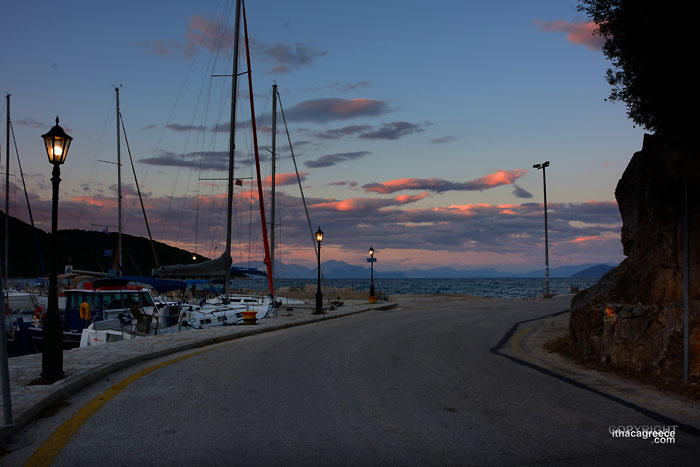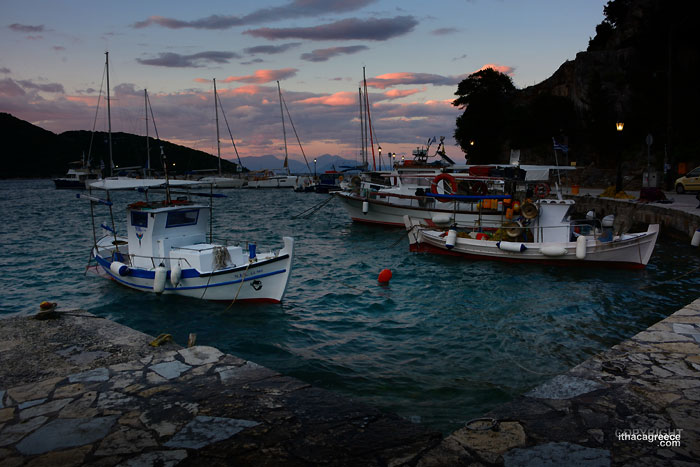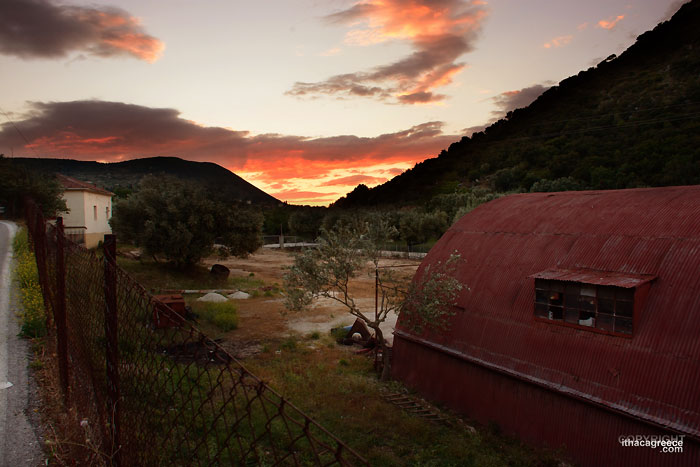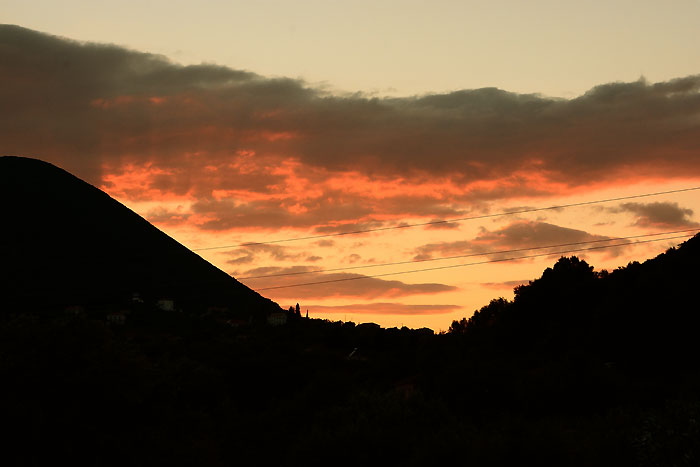 Sunday 21st - It's day tripper season. Seems to be alot of daily visitors coming from the Balkans.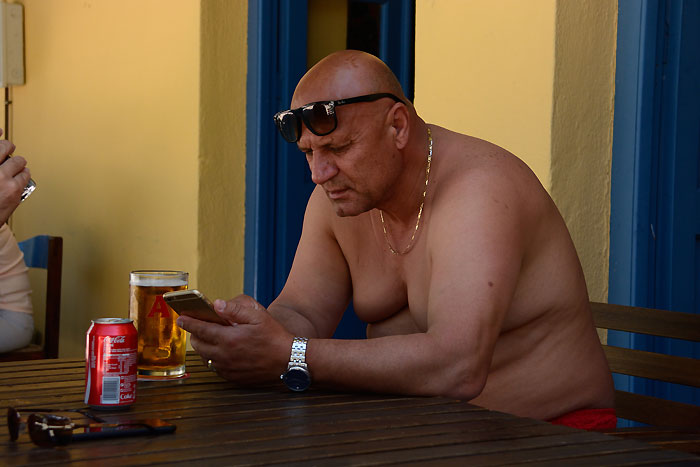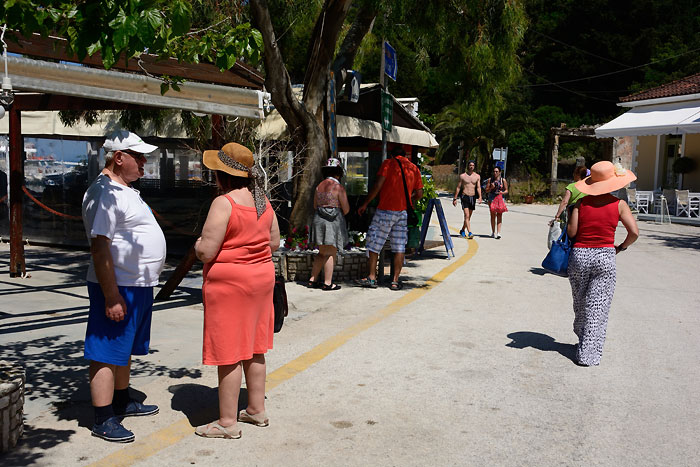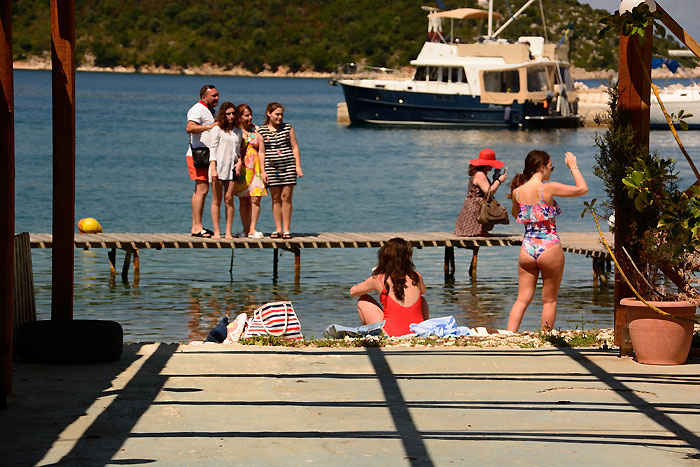 Thursday 26th - The fine weather continues. With Summer nearing, the skies become more orange at dusk and sunset.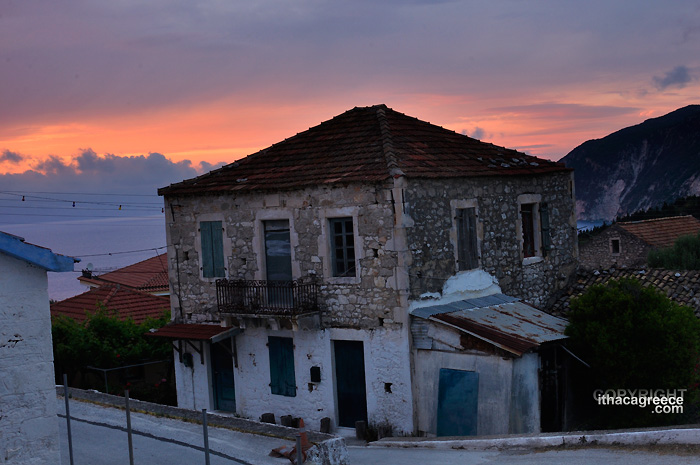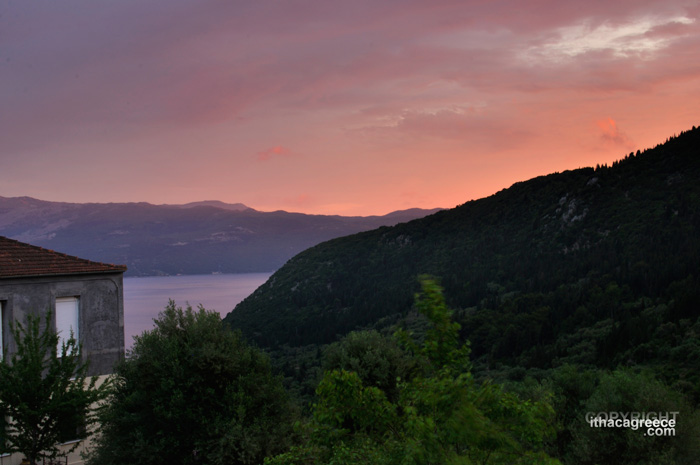 Sunday 28th - Below - The restaurants around Ithaca are offering up some great Greek kitchen and also more modern cuisine. Don't miss the great fresh food you'll get.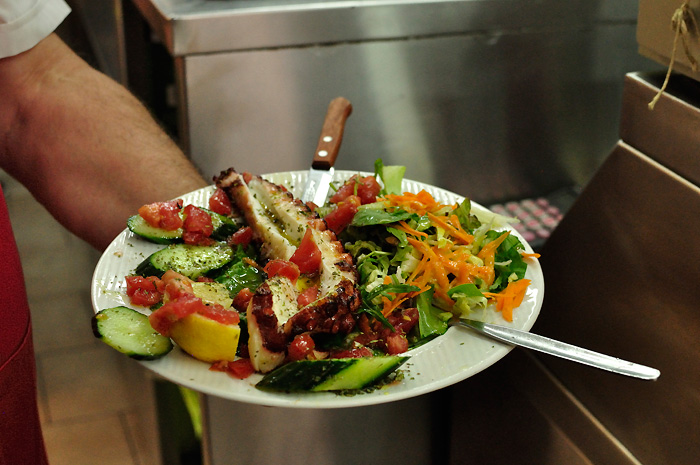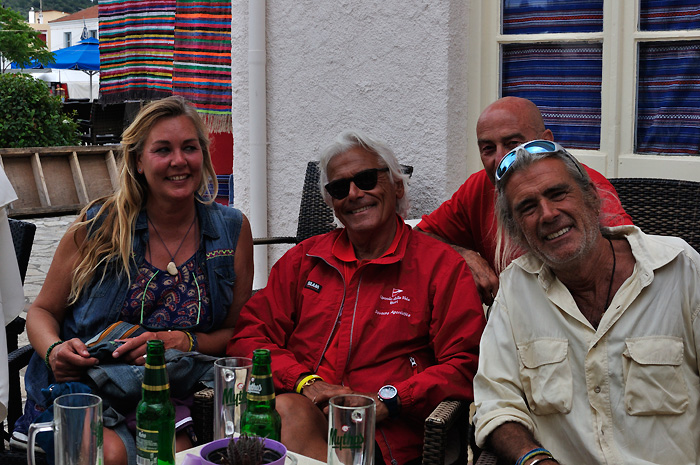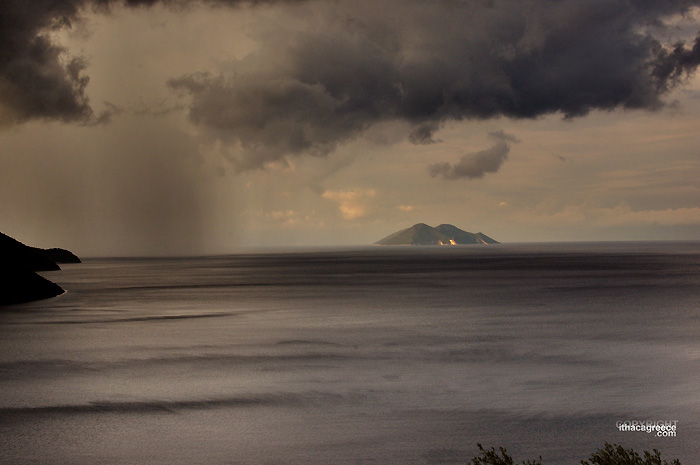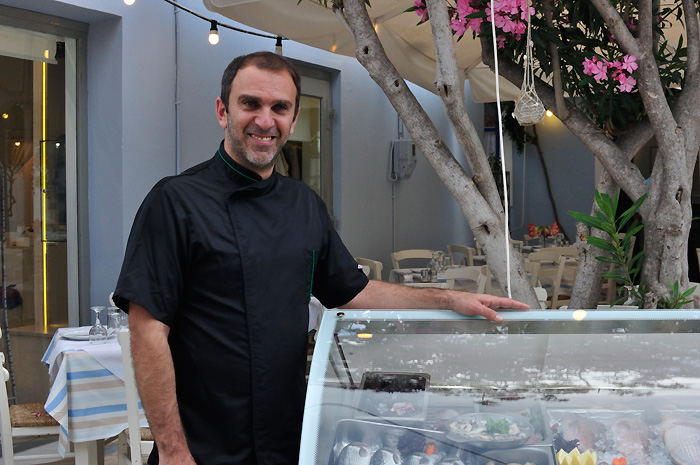 Above - Chef Niko from Sirines Restaurant in Vathy.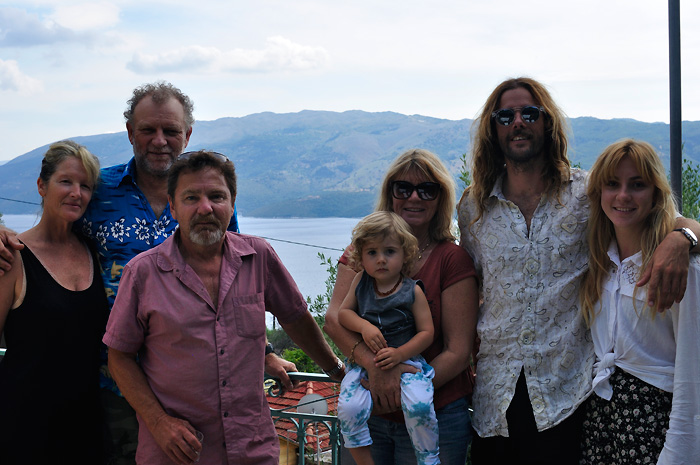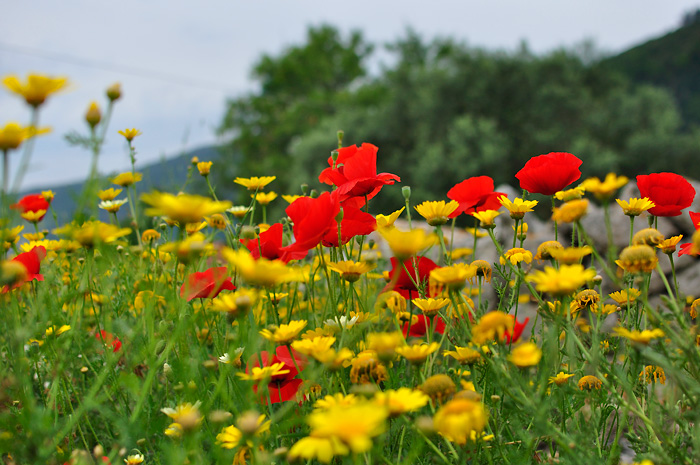 Wednesday 31st - As there is no sign of the Patras ferry connection, rumours have it that there will be an extra ferry put on from Astakos to deal with the influx of visitors to the island. It will make it hard, but it's better than nothing.
Below - On Sunday the Ithaki community celebrated the opening of Ag Nikolao chapel which has lovingly been restored. About 150 people made their way up the mountain to take part. Click Here or on photograph below for more pics.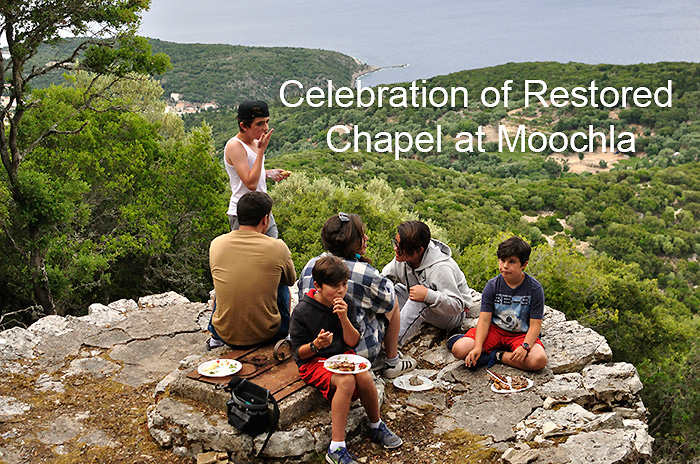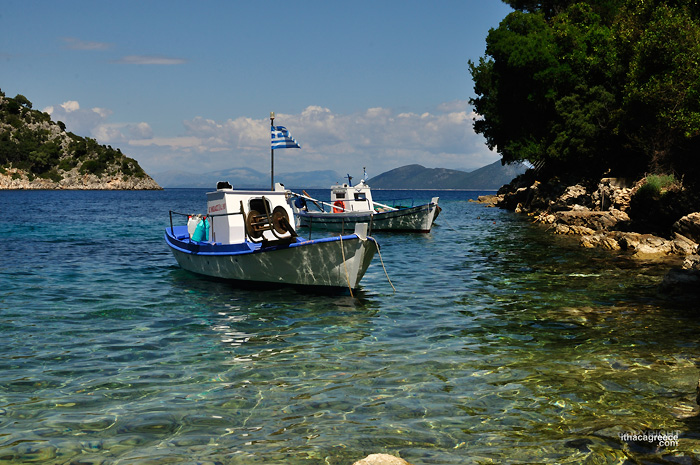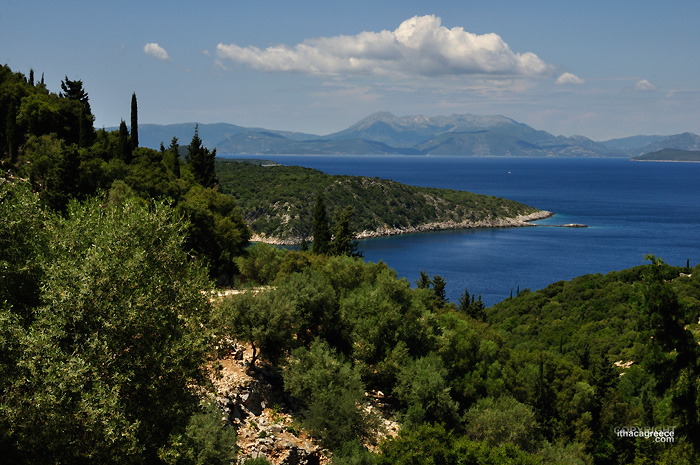 ---
May 2017
Ithaki Greece in Winter
Tuesday 16th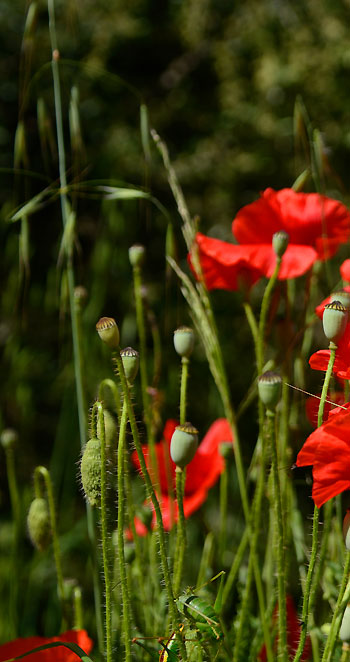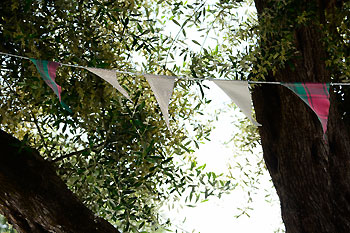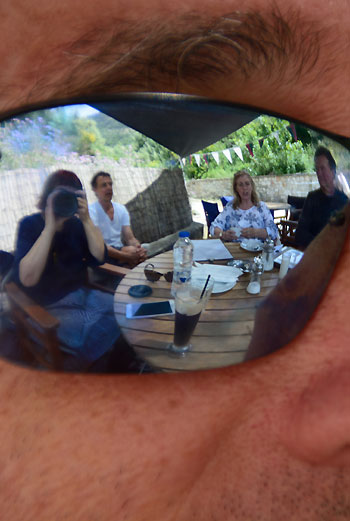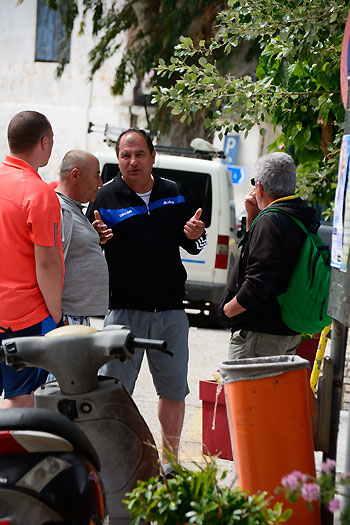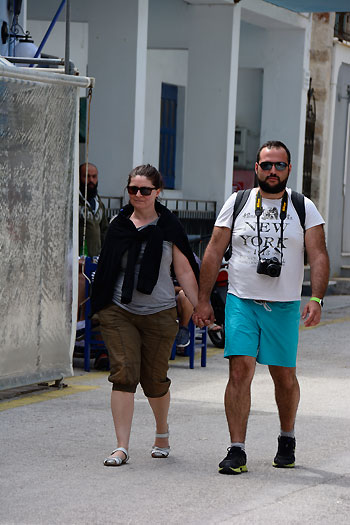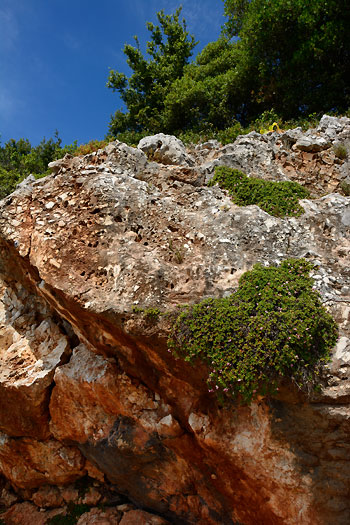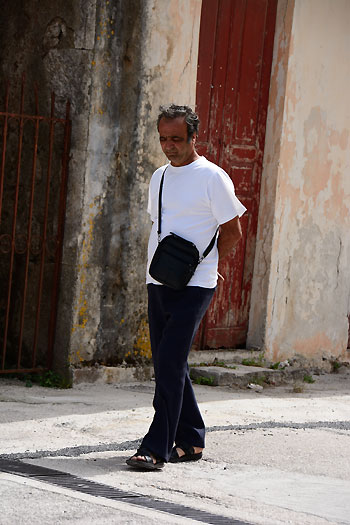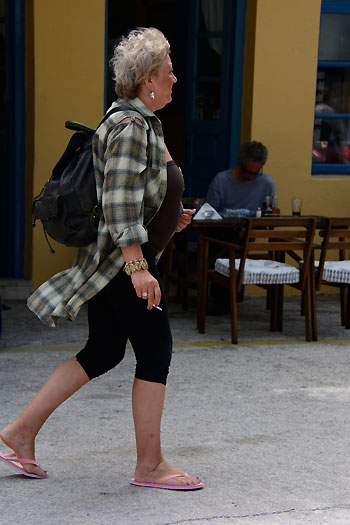 The island is covered in yellow as the olive trees spit their spore into the air.
Wednesday 17th - The looks like it's beginning to clear again after yesterdays thundery and rainy change.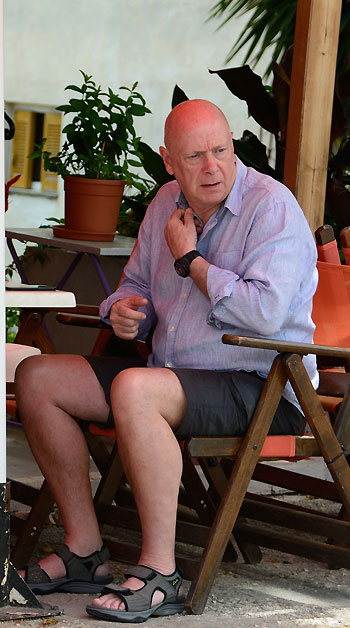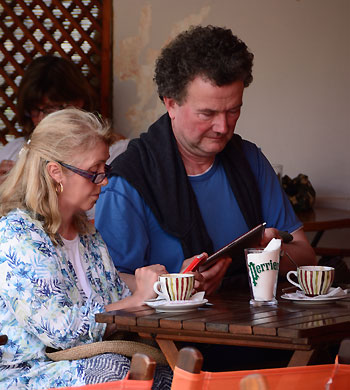 Friday 19th - After a few days of rainy weather, it was clear again today, although there was quite a bit of wind, especially in the north and Frikes in particular which saw a yacht get damaged.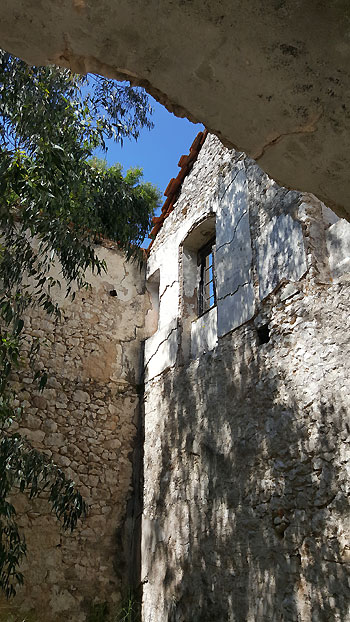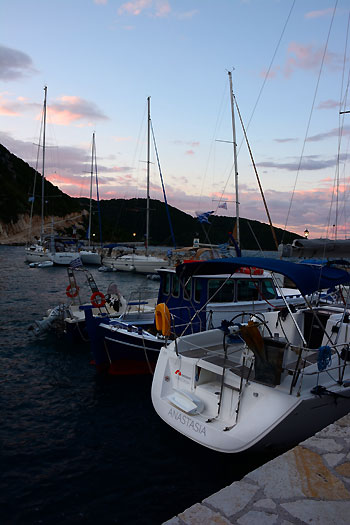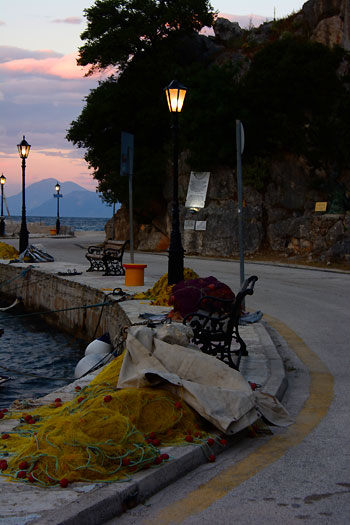 The ferry strike continues through until tonight midnight. Hopefully there won't be an announcement for further disruptions.
Sunday 21st - Beautiful sunny day yesterday, but there's rain forecast again for today.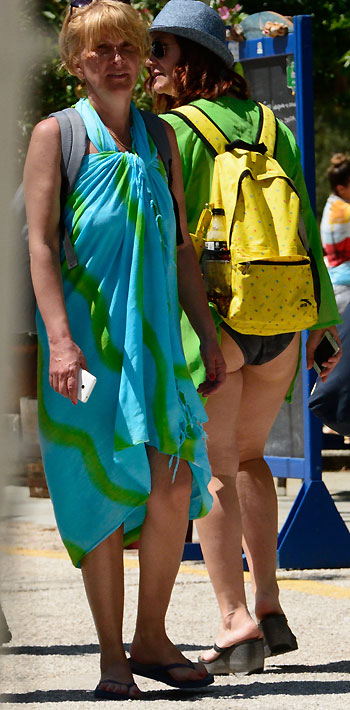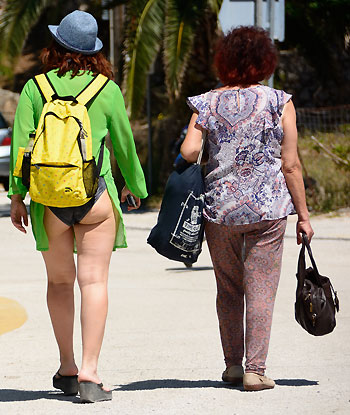 Locals are still wearing clothing, but for those on holiday, they're bearing as much as they can to soak up the sun.
Thursday 26th - Nearly the end of another month. If you're waiting for your holiday on Ithaca, time may be dragging, but if you're here, it's probably going way too quickly.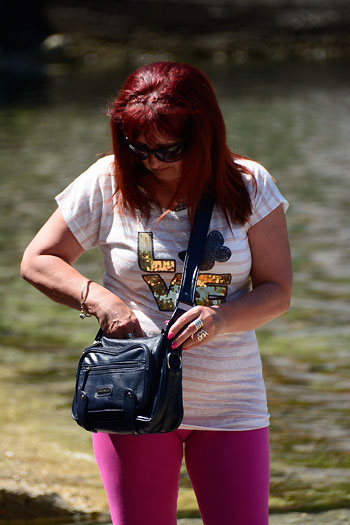 Sunday 28th - Spring weather is always a little unpredictable, but if there is rain, we know it doesn't last long.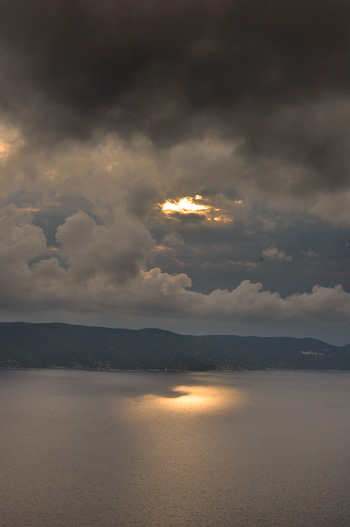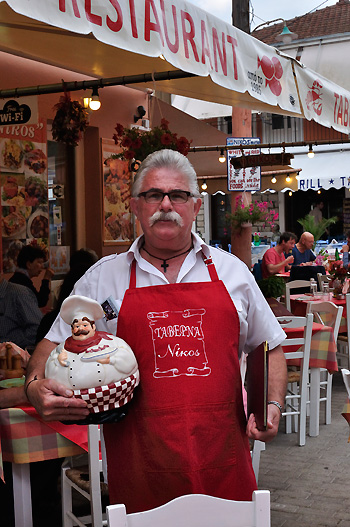 O Nikos taverna in Vathy has been a popular haunt for visitors and locals alike. Nikos is always happy to welcome you.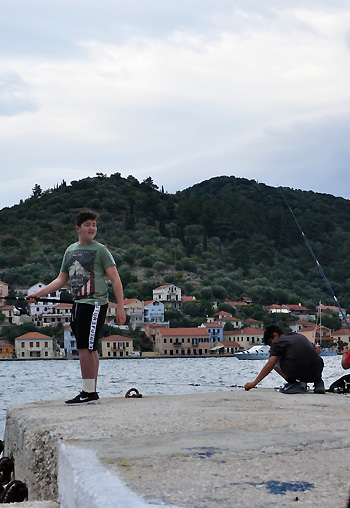 Wednesday 31st - The weather seems to have settled after some dubious skies. Warm and mild, althought the nights still have a bit of a chill.