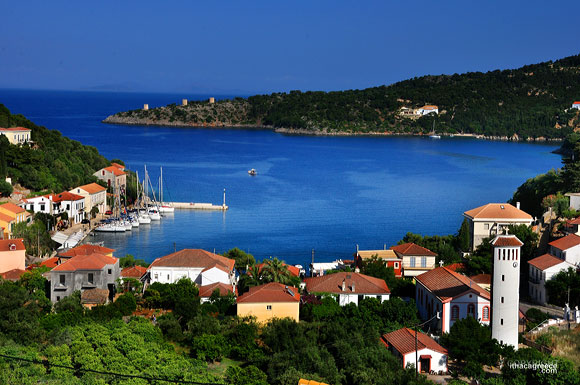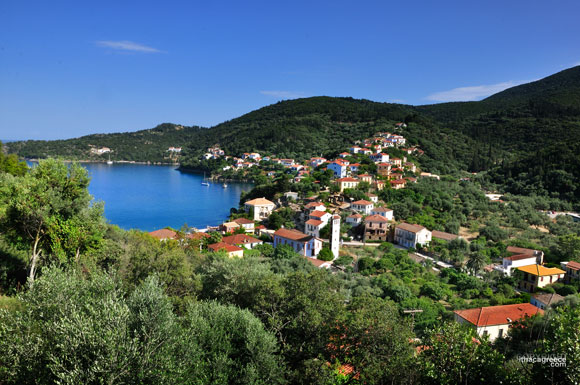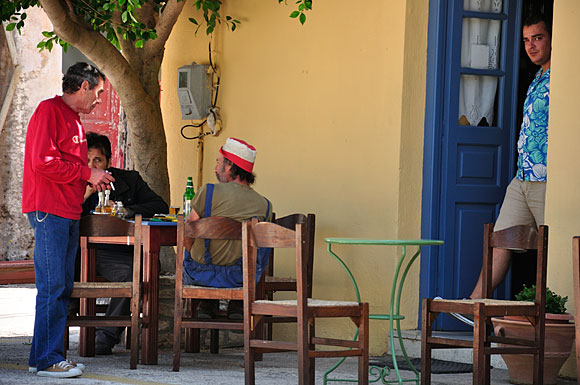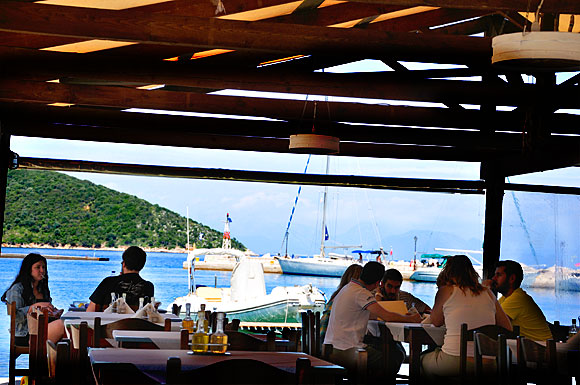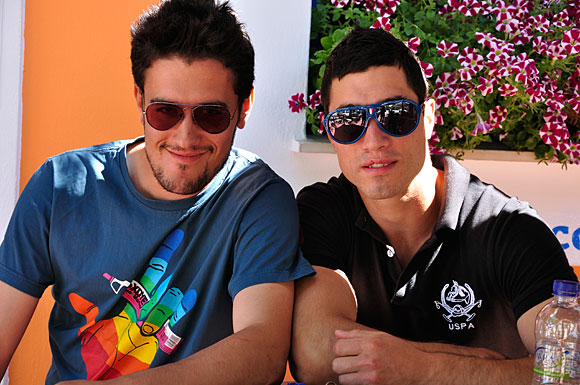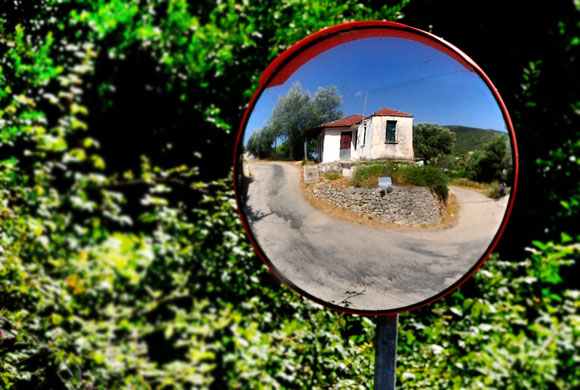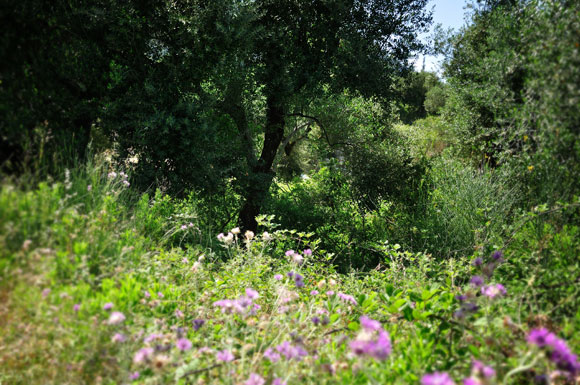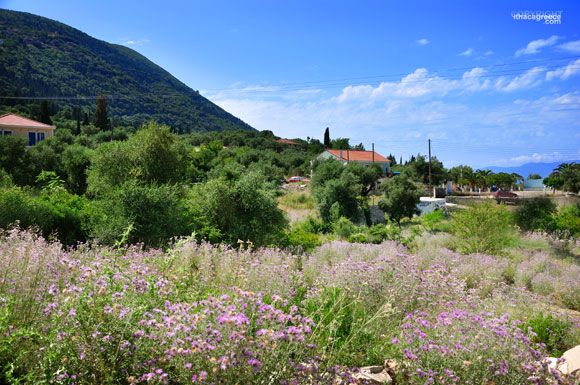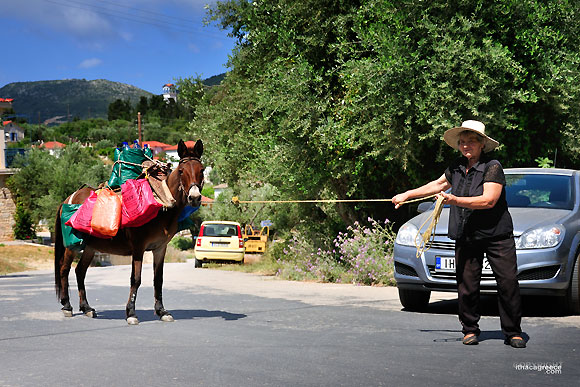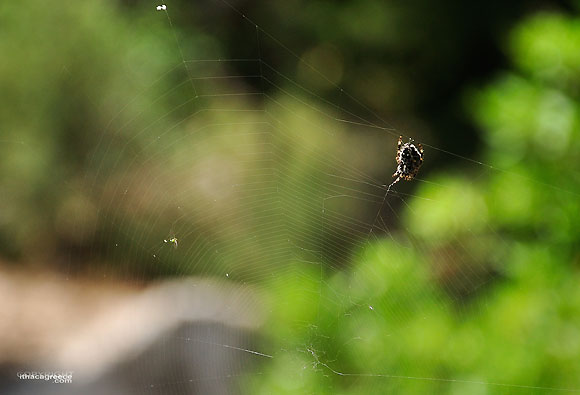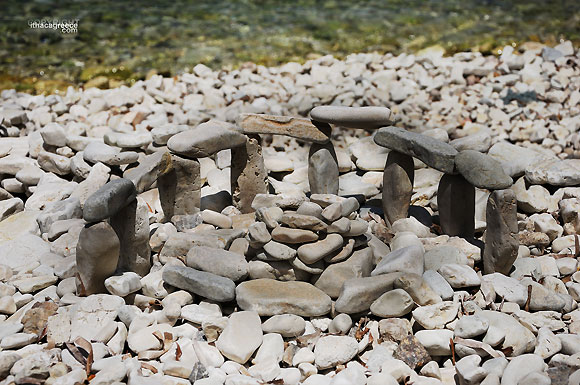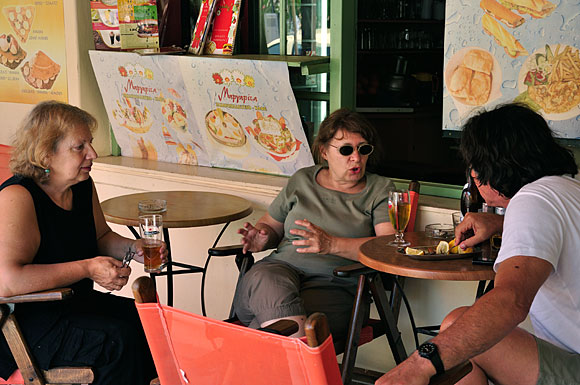 May 2013 - Sunday 26th - Today started off quite dreary, but by early afternoon, the sun was out again and the skies turned blue again.
Left and Below - Kioni. One of the most picturesque bayside villages, not only on Ithaki, but in the Ionian.
I'm still getting lots and lots of emails in regard to the ferry timetable from Patras/Sami. I would dearly love to help, but what I know is on How To Get There (from the menu). I know that Ithacans are trying to do their best with the limited and not always as is written on the timetable, ferry times, but it's really got to do with the company, Ionian Ferries. I urge you to write to them, call them. It's just not acceptable to have outdated timetables on their website. It's also unacceptable for them to give us weekley timetables that can still change at the spur of the moment. Although the Greek timetable on their site looks like it's been updated, it's actually not accurate. The English timetable hasn't been updated since early in the year.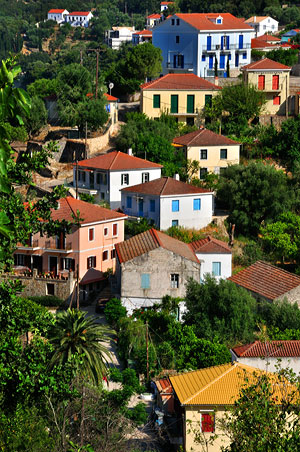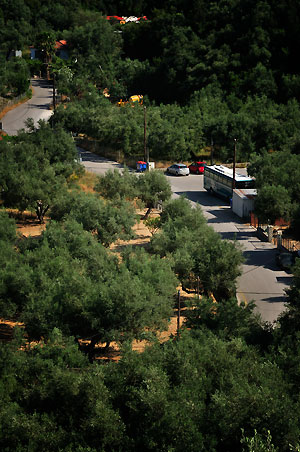 With the weather clearing up, more locals and visitors to the island enjoy their time along the bayside of Ithaki. From Kioni to Vathy, people are enjoying the sunshine and some great Greek food.
Tuesday 28th - A rather overcast day today. Temperatures dropped a couple of days ago and it looks like this will continue for a few more days to come. Having said that however, Ithaca can surprise us. Irregardless of what the weather report says, it makes up it's own weather sometimes.
It's good to see locals and visitors out and about after such a long and wet winter.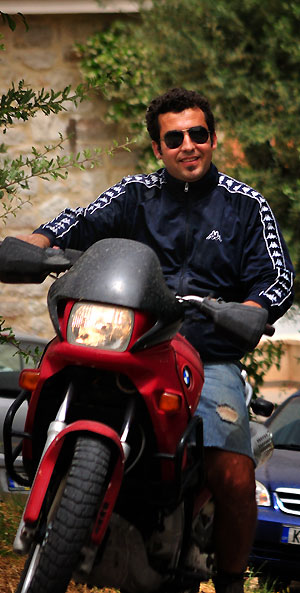 Thursday 30th May - The end of May already? How quickly time flies now that the weather has opened up and we're seeing more sunshine than not. It's been quite pleasant the past couple of days.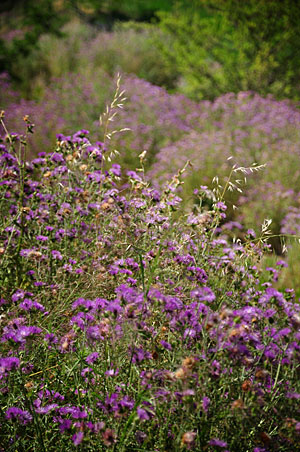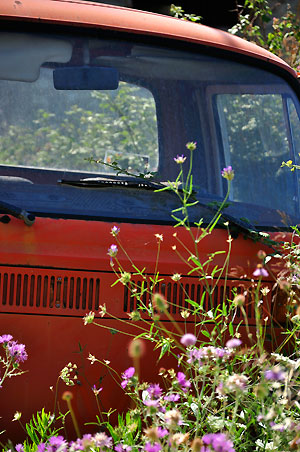 Everything is being devoured by the end of Spring growth, mostly thistle weeds.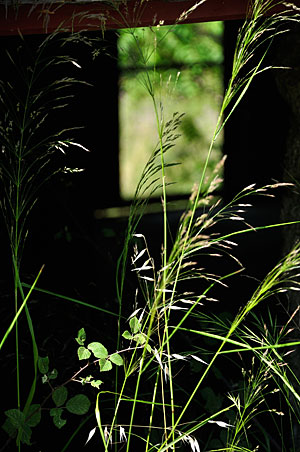 It's that time of the year again when you need to look up for spiders and down for snakes. Fortunately, we don't have any harmful species of either really, so it's more annoying than frightening. I don't think anyone likes wiping spider webs from their faces.
Above Left - I thought the donkey stopped to let me take a photo, but alas, he was only scared of the dog.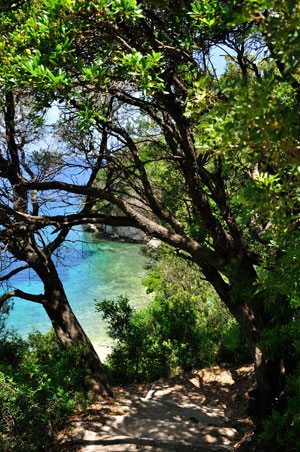 Above - One of my favourite walks down to a beach is Krouvoulia 1.
Left - Look what a creative soul left for us to enjoy at Krouvoulia 1 beach. Ithaki's own Stonehenge.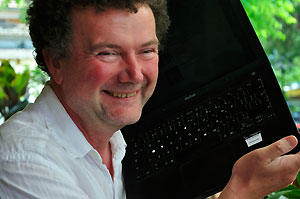 Ok, I've seen nearly everything now. 2 musicians listening to music on the laptop. Should someone tell them about the invention of headphones?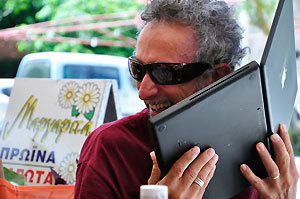 I believe Yefuri will have some 'live music' this Friday (tomorrow) with the above guitarists playing a set of 'something'. Song choices will depend on what's on Mr. Lunney's list, but I believe that Demetri will not be using his best friend, the distortion pedal.
Send an e-Thiaki Postcard
A Collection of ithacagreece.com photographs
made into virtual postcards for you to send
to your friends and loved ones.
Nothing can replace a real postcard
but this is a good second place when you
want the card to arrive before you do.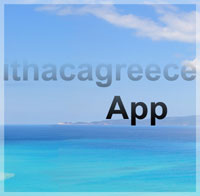 ithacagreece.com Mobile/Cellphone App
ithacagreece.com now has an app for your
mobile/cell phone. Covering many
platforms. To download through your
Mob/Cell Click on Icon Above.