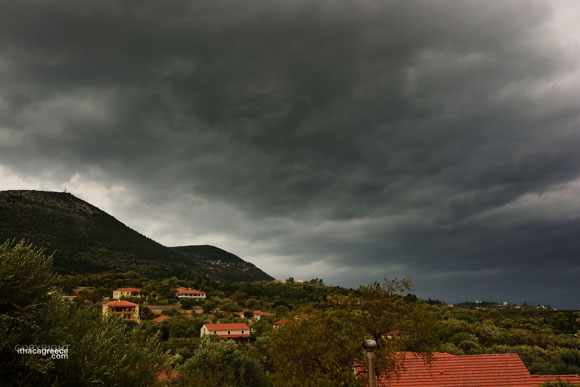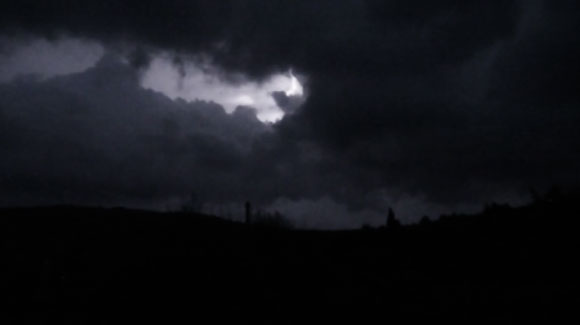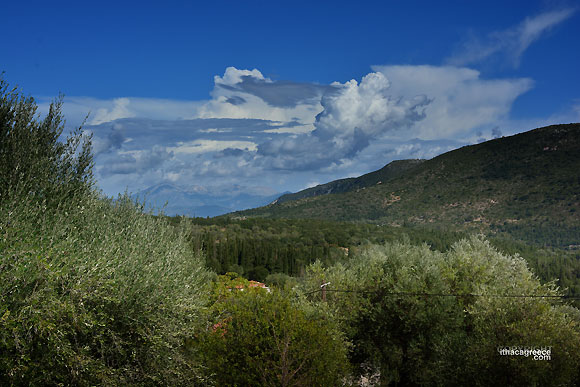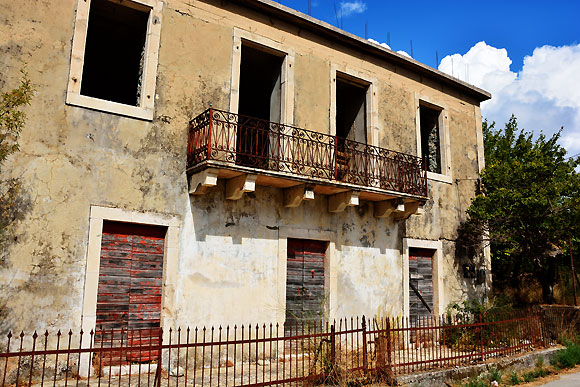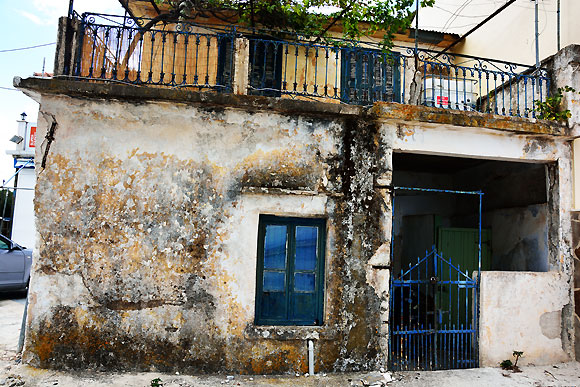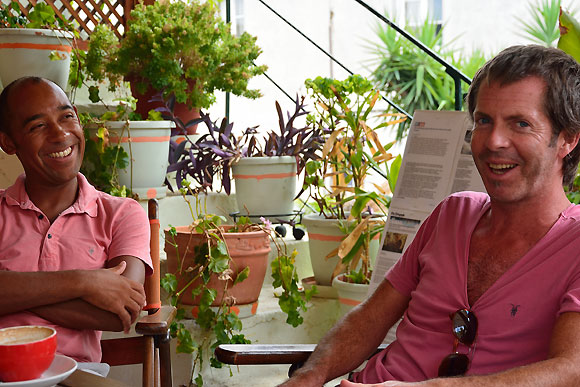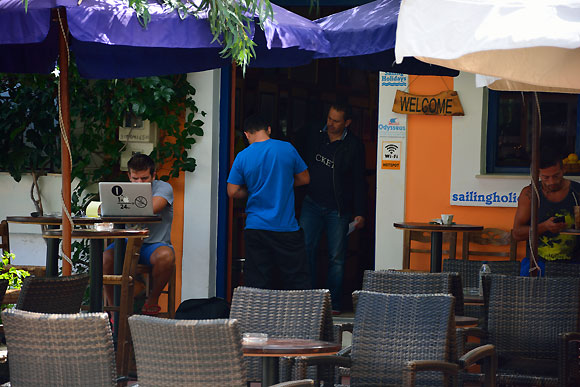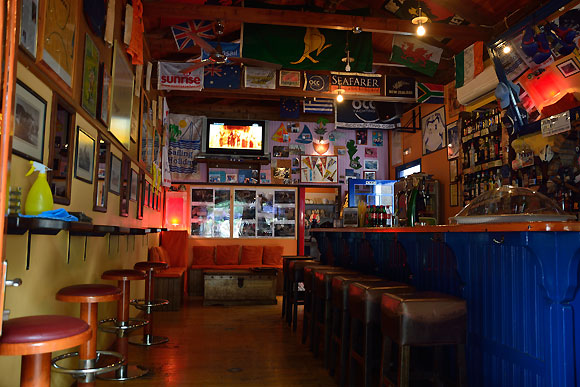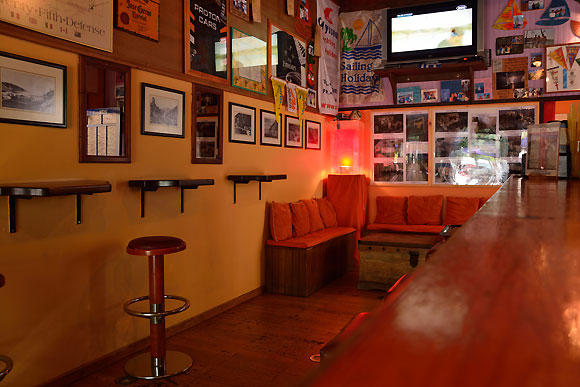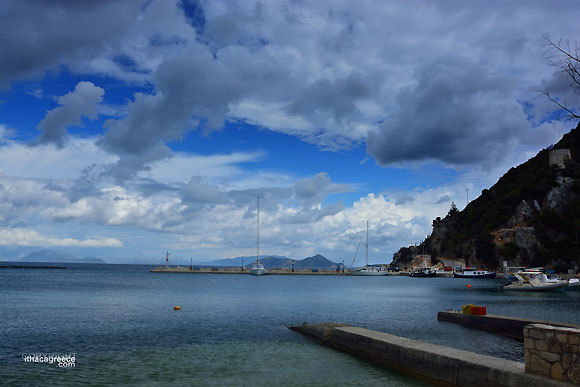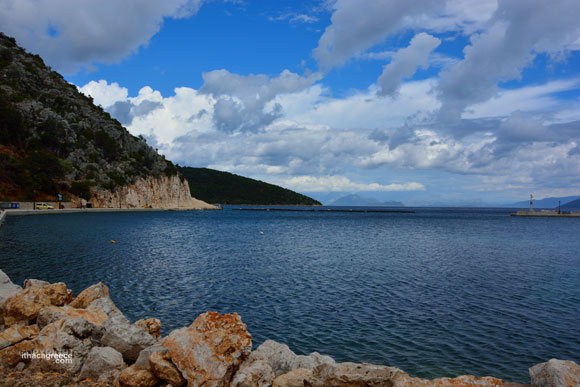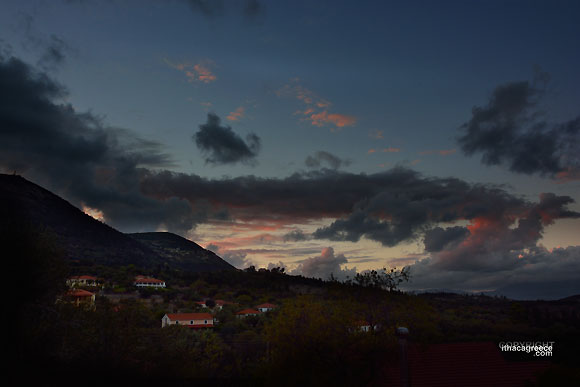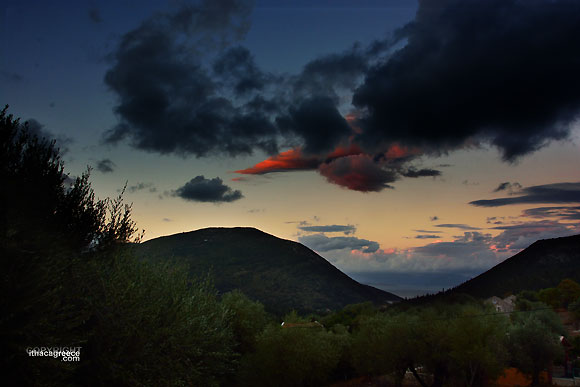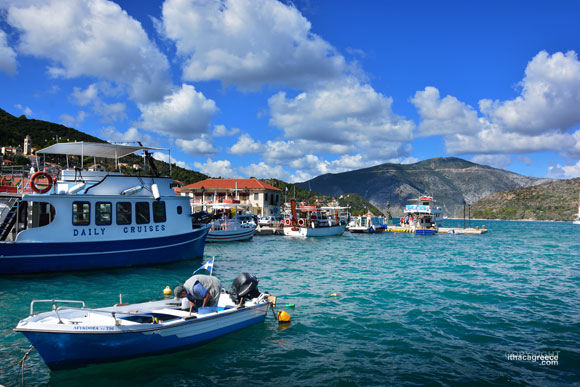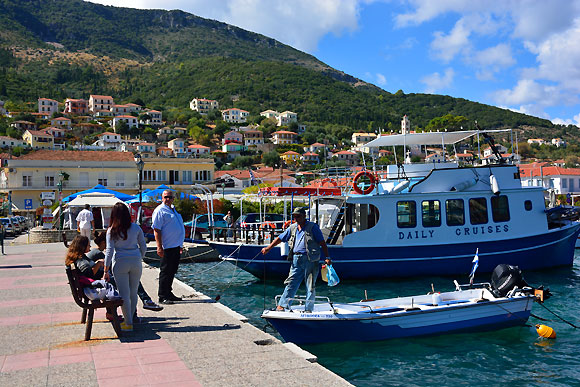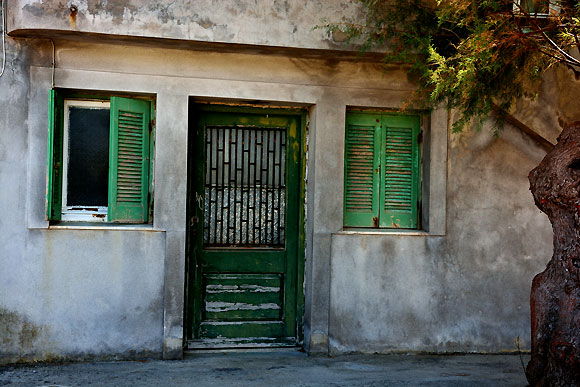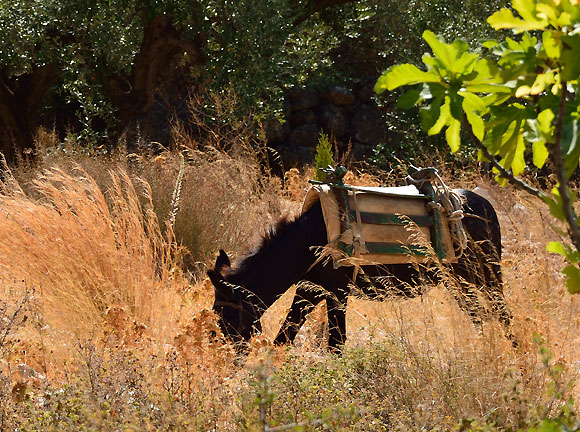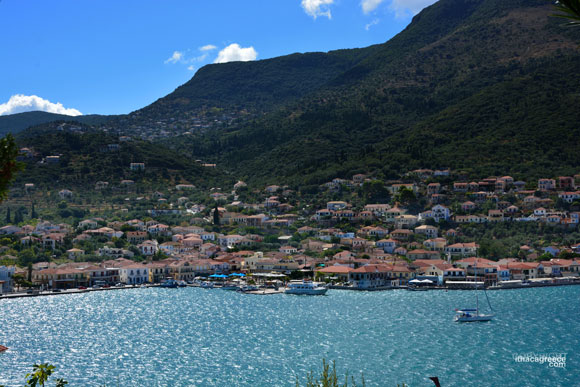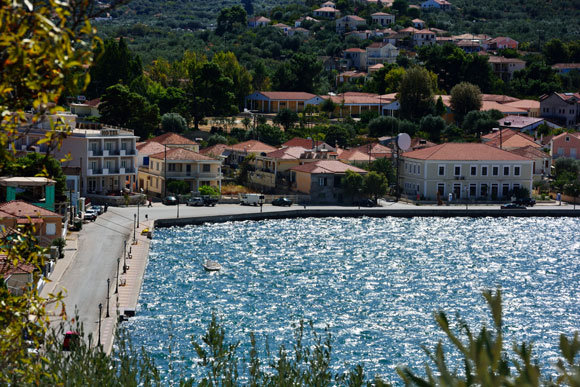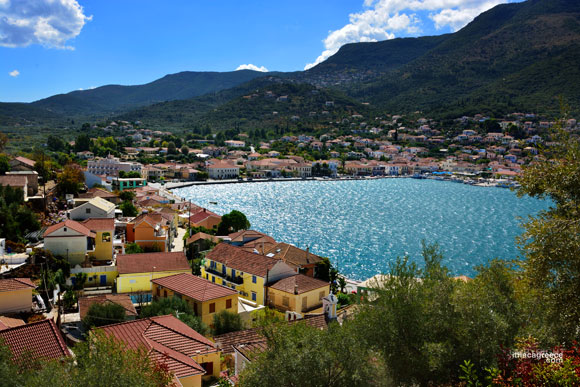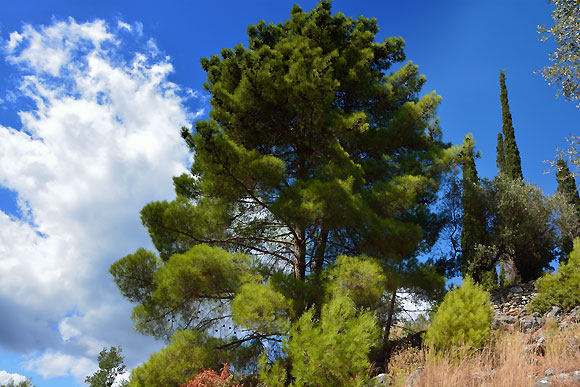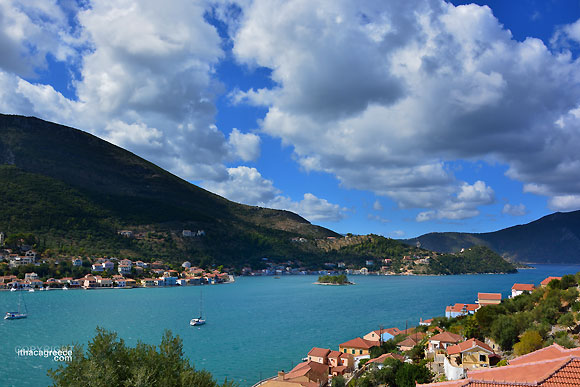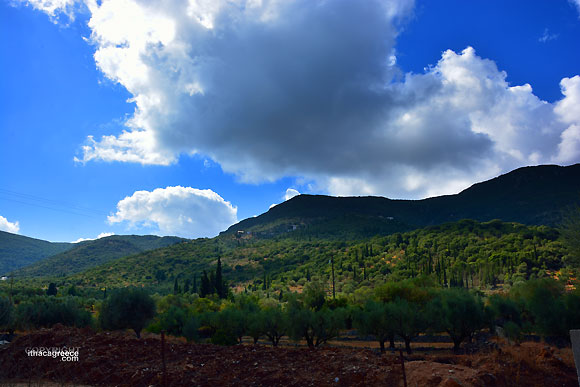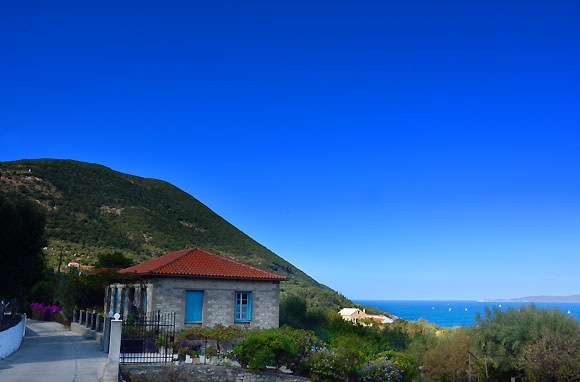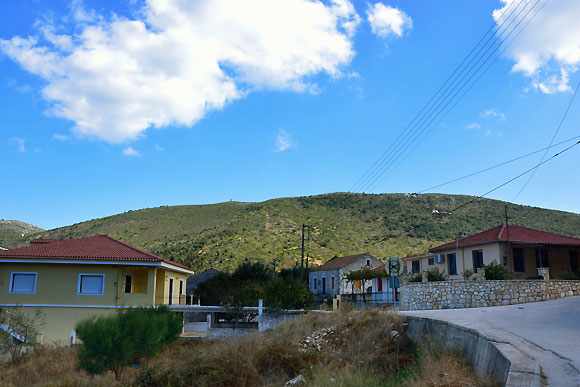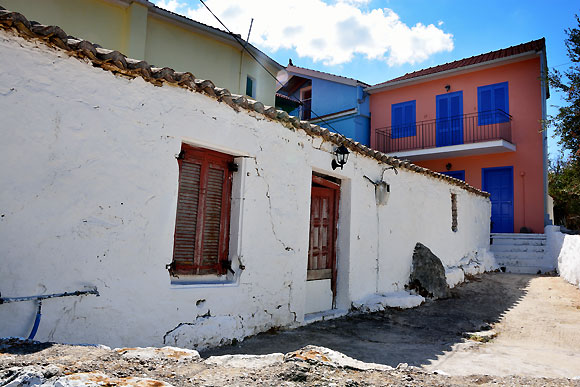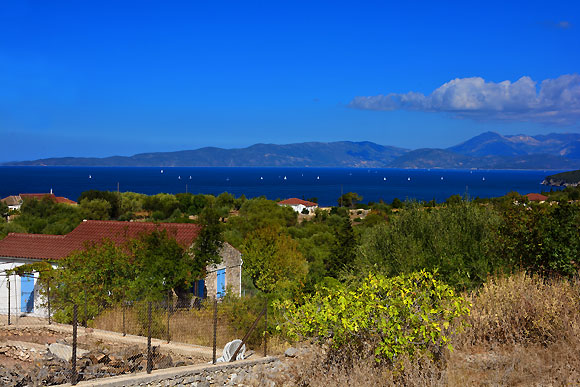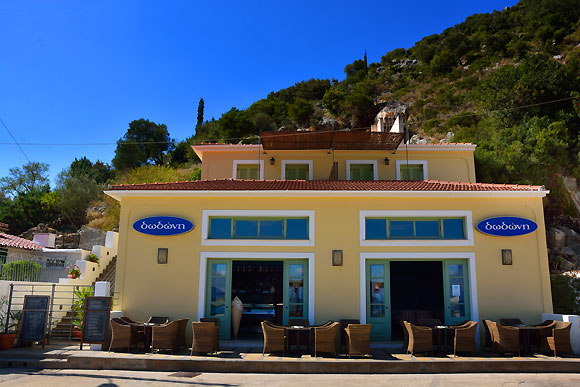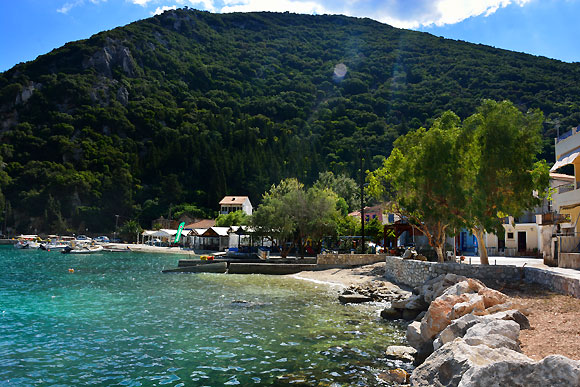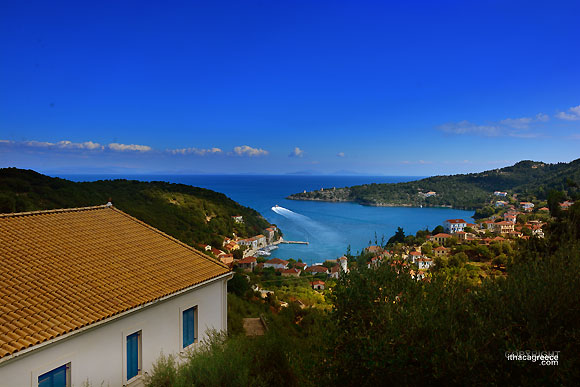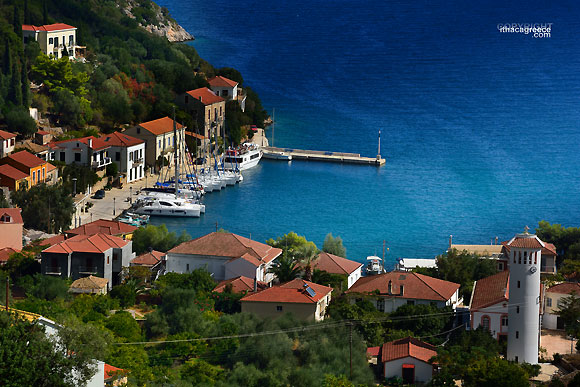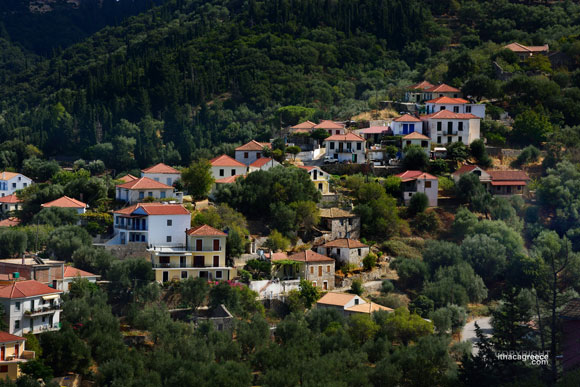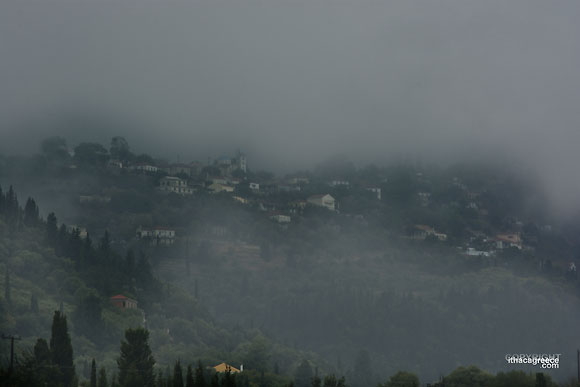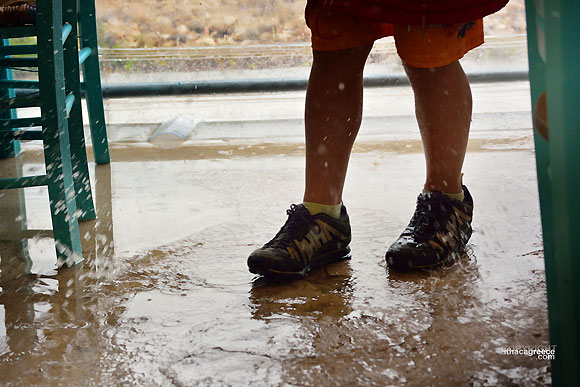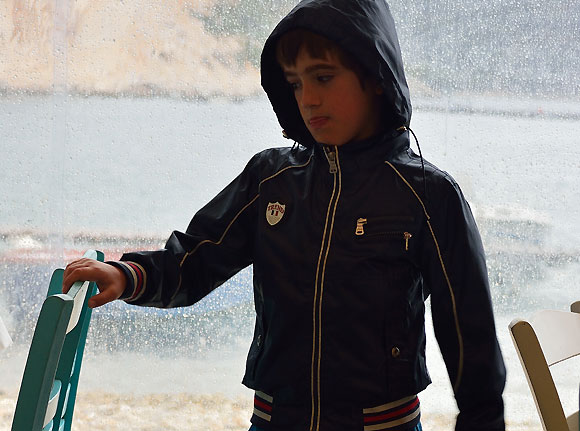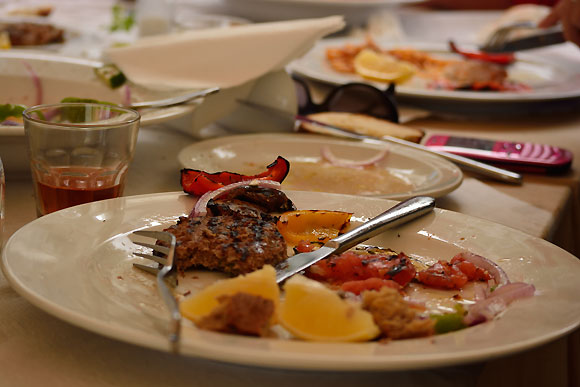 October 2013 - Tuesday 1st - We're all a bit confused. Just when we thought the weather was better than the height of summer, the sky turns black and lights up like a flickering christmas tree with a wild electrical storm last night. During the day, the sky had an eerie cover of darkening clouds and the electricity went out a couple of times, but in the end, this storm was a bit of a fizzle. No real rain, just alot of bark and no bite. Phew! thankfully.
In Vathy, a powerline caught fire, but was put out by the fire brigade.
No Marida Festival today. It has been postponed until either Friday or Sunday. Organizers did not want to chance a rained out event.
Wednesday 2nd - As it turned out, it would have been a great day for the Marida Festival yesterday. Three was no rain and the skies were mostly blue. You will need to check, as will I, exactly when the festival has been postponed to. It will be some time this weekend.
Above - An Island Fit for Horses is the recently released novel by Michael Ashton, a visitor to Ithaca who was so inspired by the island he used it as the setting for his recent work.
'A feelgood read from start to finish, this book will brighten up your day, summer or winter. Contains scenes of drinking, smoking and occasional swearing. Just like real life.'
You can get more information and order/buy from here: www.odcs.eu
Personally, I love this time of the year. The colours are vibrant and the views a clear, the skies are always interesting and you just never know what beauty is ahead during the day.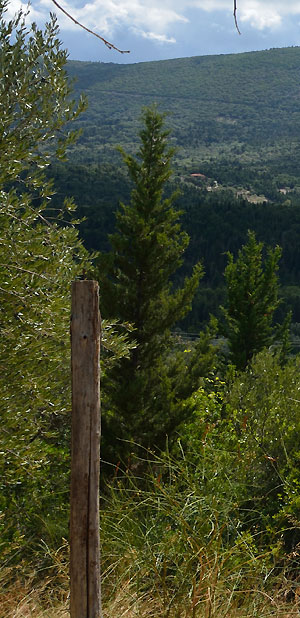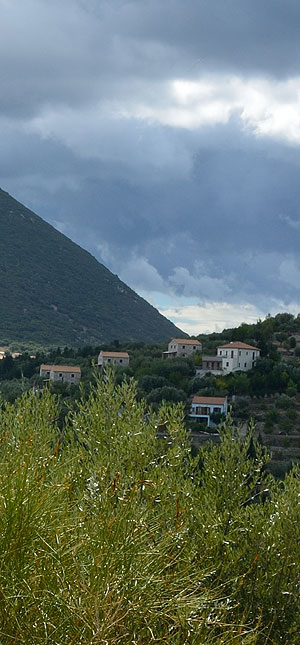 Below - Ingrid Gottschalk now has her Yoga Retreat up and running. She's definitely introduced locals to the magic of yoga, with people young and old signing up for sessions, now with her yoga retreat in Ag. Ioannis, she's introducing Yogis and their students to the wonders of this beautiful island.
Left - Fiorendino Bar owner, Dini is getting married this Saturday coming. Just another reason to celebrate with a drink at the bar in Frikes. Peter (Below) is taking a back seat from now on, basing himself in Australia due to health reasons. You'll still got all the things that you've loved about Fiorendino, except (hopefully) 'Land Downunder', the music track which is bigger than Madonna at this bar.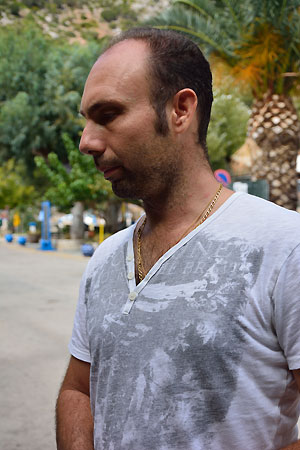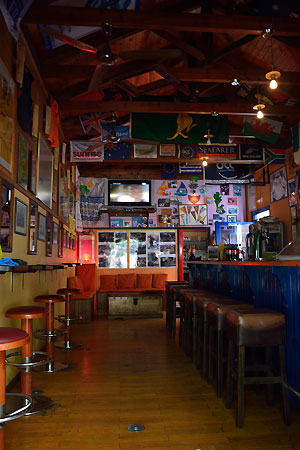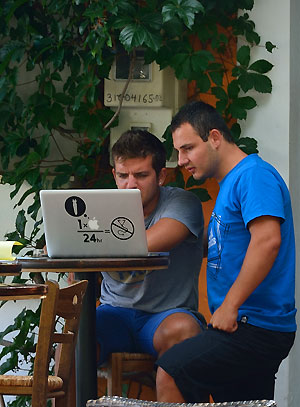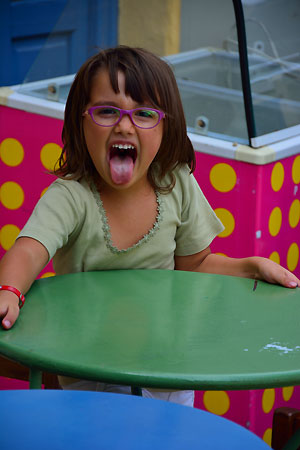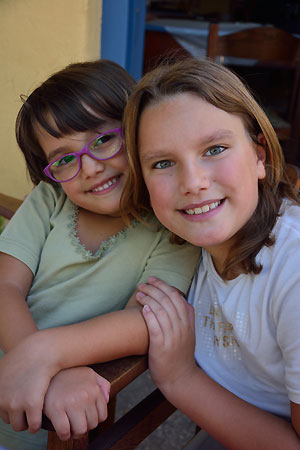 Left - Dramatic evening skies over northern Ithaca.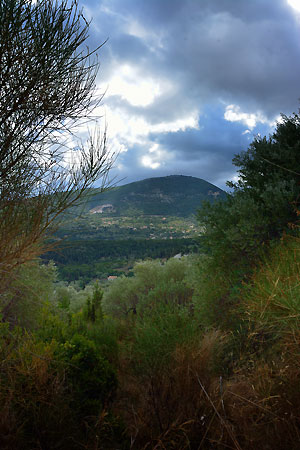 Thursday 3rd - Although it was a little windy yesterday, the skies were pretty blue most of the day. The long term forecast predicts quite a bit of rain next week with a temperature drop down to around 19C. If that's true, it will feel like summer is definitely over.
Left - Choppy water in Vathy Bay.Too windy for the Vathy day trippers to leave port yesterday.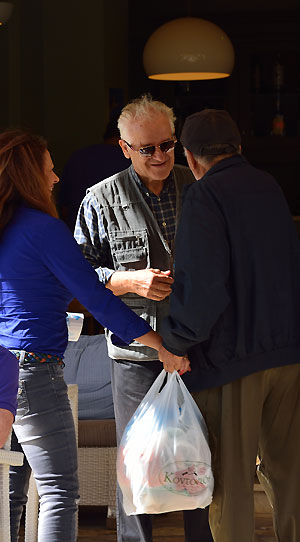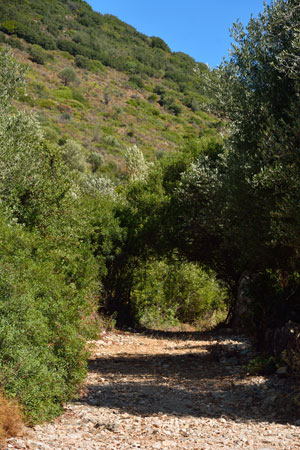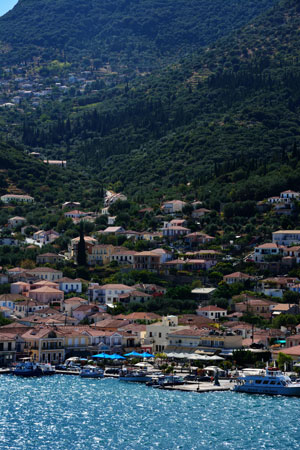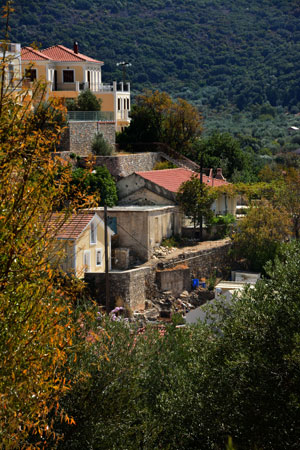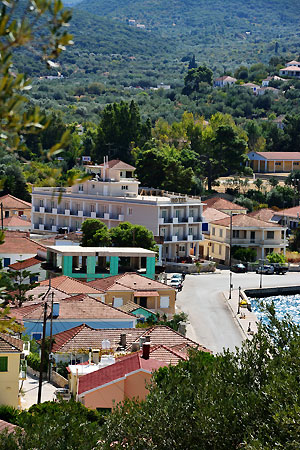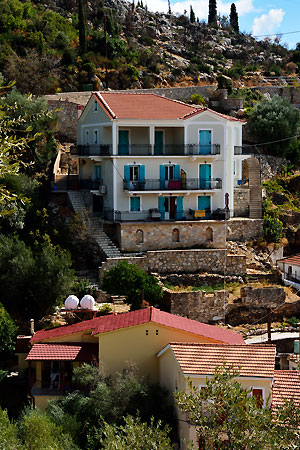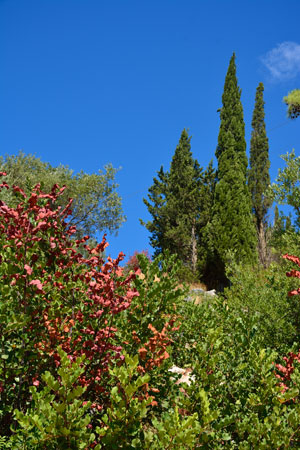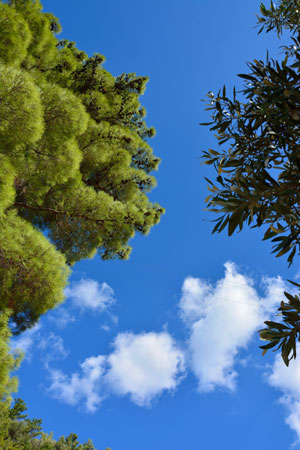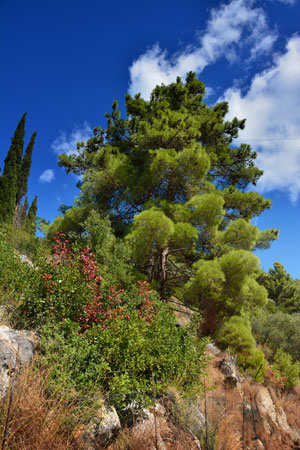 Friday 4th - It's confirmed. The Marida Festival has been cancelled completely for this year due to more bad weather forecast for the weekend. It's disappointing. It's one of my favourite days on the social calendar of Ithaca. Pretty sure I'm not the only disappointed one.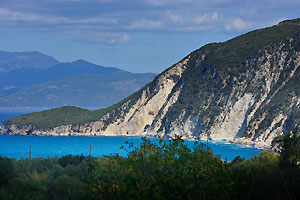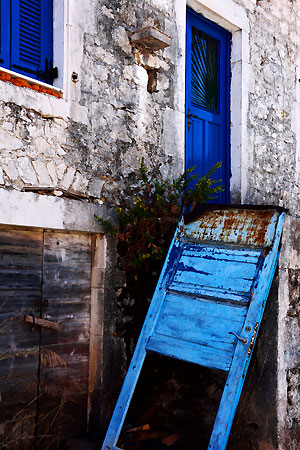 Left - Ag. Sarantas in the northern Ithaca
News also has it that due to a lightning strike (the official line) the desalinization plant water will be stopped for the northern villages and replaced by the Kalamos Spring water supply. The Spring, at least the piping from the Spring, has had some health issues in the past. Hopefully that's been sorted.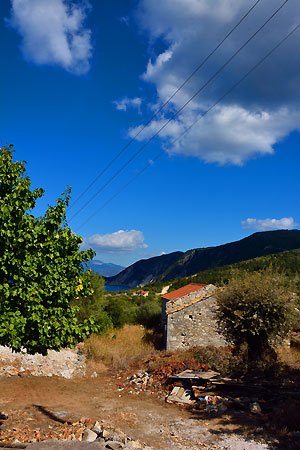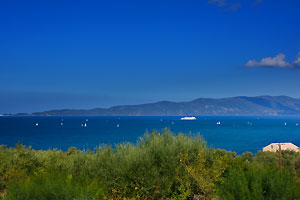 Saturday 5th - What a shame the Marida Festival was cancelled. A perfect festival day today, weather wise.
It is much cooler these past couple of days. Still lovely and warm in the sun, but a cool wind has really brought down the temps.
Left - Dodonis in Frikes will be open until end of October, early November. Pete (Below) has really built up this cafe and accommodation on the usually wrong side of Frikes bay, and made it the right side.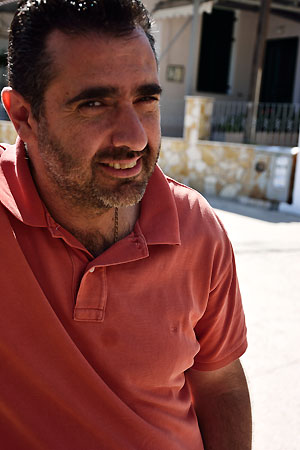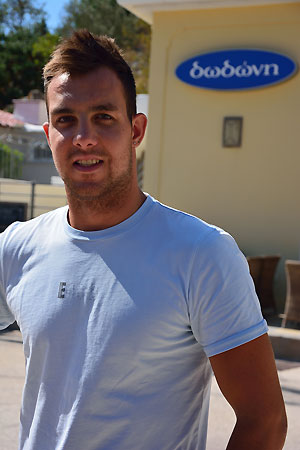 Left - Kioni.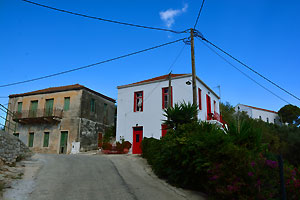 Monday 7th - What a dramatic weather change over the past 2 days. Constant rain, almost morning to night, a 9 hour 'power out' on Sunday, just in time for a 14C degree day. Quite a shock to the system.
It's always a risk coming to Greece at this time of year, but those who risked it this year, are in for a week of weather that isn't conducive at all to holiday weather. Let's hope it clears up tomorrow, although the forecast is for more rain.
It was predicted that this would be the coldest Autumn in quite a long time, but no one believed it until now.
Left - Exoghi disappears under the rainy sky.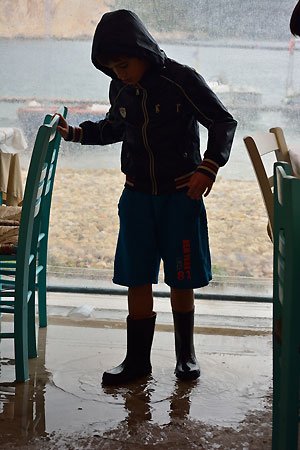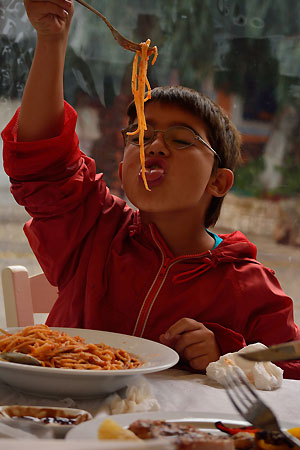 Yesterday, Frikes was all but closed down during the day. Penelope Restaurant was open on one side of the bay and Dodonis Cafe Bar on the other, but everything inbetween had their doors closed.
This kind of weather tends to finish the season quite abruptly. No yachts or tourists on the ground with such awful weather and a power out,
Penelope Restaurant in Frikes closed it's doors for the season today, but they'll re-open again next summer.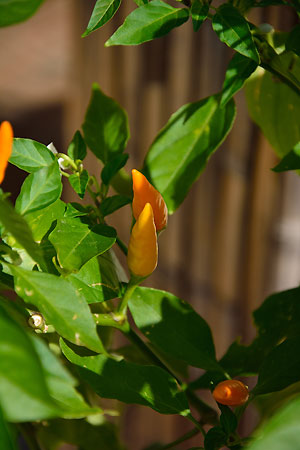 Send an e-Thiaki Postcard
A Collection of ithacagreece.com photographs
made into virtual postcards for you to send
to your friends and loved ones.
Nothing can replace a real postcard
but this is a good second place when you
want the card to arrive before you do.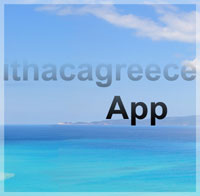 ithacagreece.com Mobile/Cellphone App
ithacagreece.com now has an app for your
mobile/cell phone. Covering many
platforms. To download through your
Mob/Cell Click on Icon Above.