Saturday 9th August 2014
the 2nd Kioni Music Festival first night was a huge success! Coming into Kioni, it felt like a Panighiri night, with cars parked right up the road coming into the village. The attendance tripled this year, so who know, in the future, the venue may need to change to a bigger one. This year too, there was a bigger stage and a super light show, which used the painted wall of the basket court of the old school in Kioni, for extra color effect. Very cool.
The music started with the Tassos Tsalapatis Quartet. A modern jazz group with guitar tones of Pat Methany and the ilk. Quite freeform in places and one would have thought, maybe a little highbrow for a summer music gig, but not so, the excellent musicianship shone through and embraced the audience.
The headliner for the night was Gadjo Dilo, a gypsy swing band from Athens. After a few technical hiccups, which rattled the violinist and singer a little, they got right into swinging the crowd their way with some well known songs that everyone seemed to know. Very lively performance with the guitarist of the band, being particularly impressive. His fingers moved like lightning across his fret board. Great violinist too.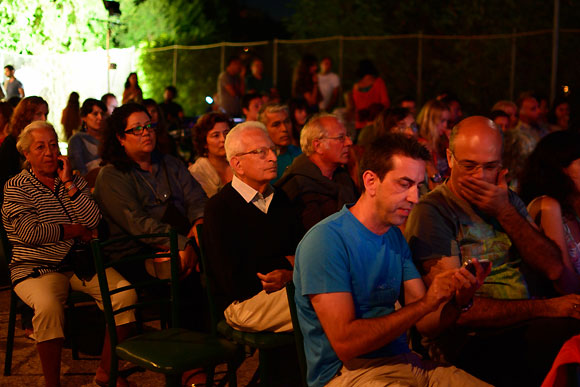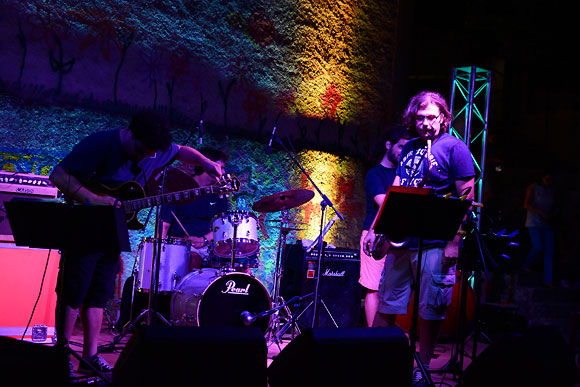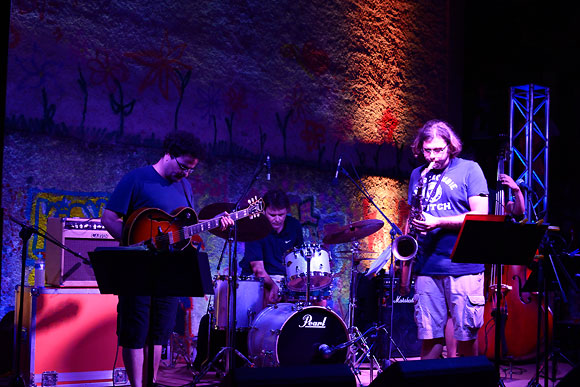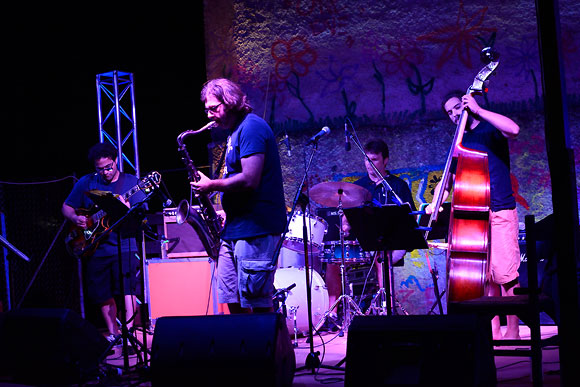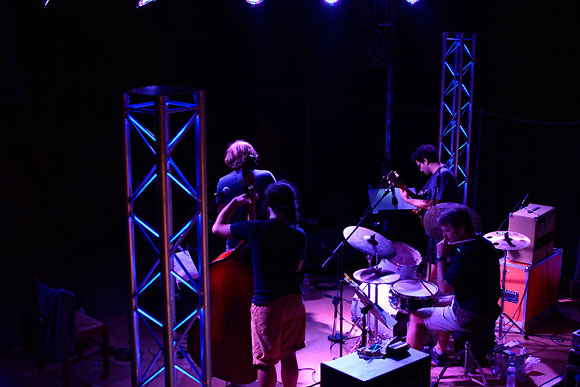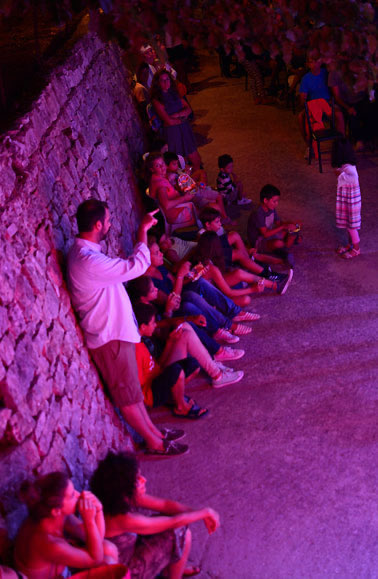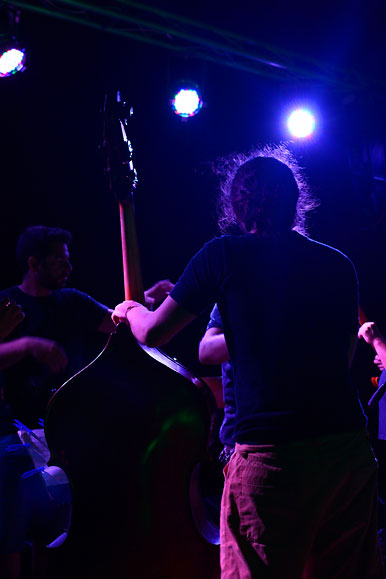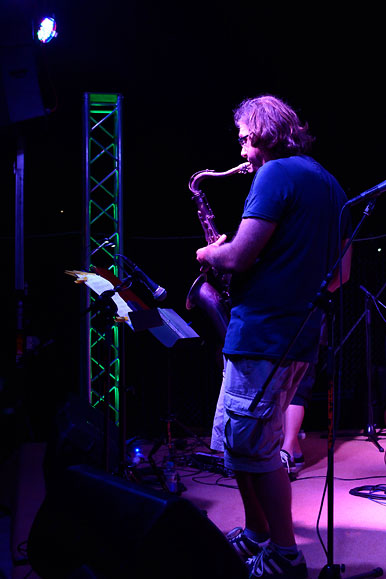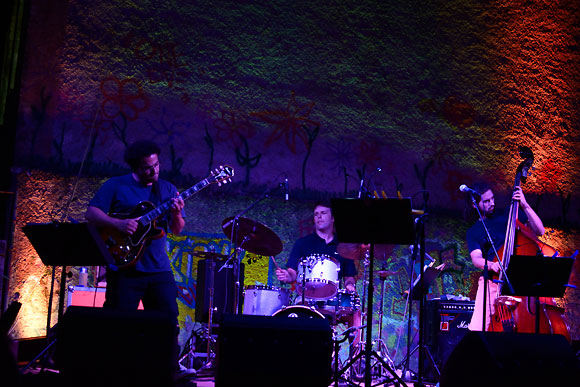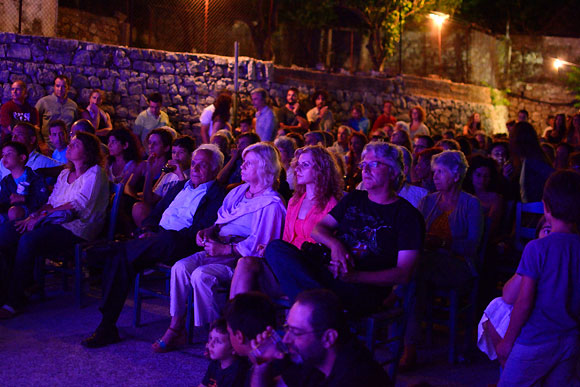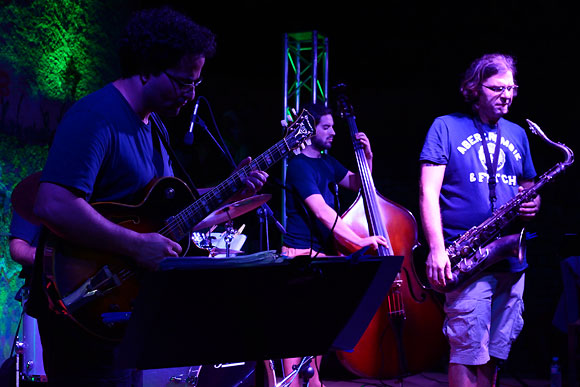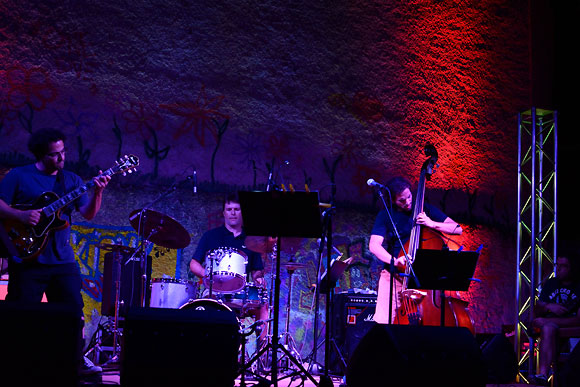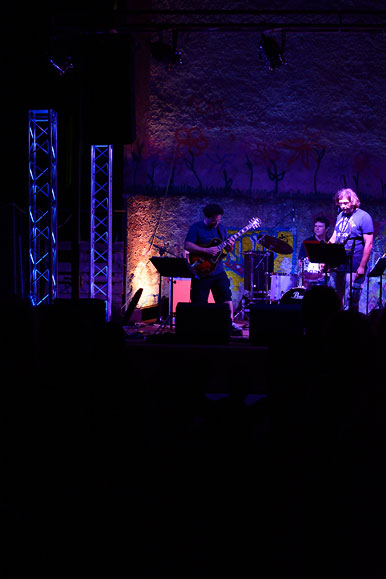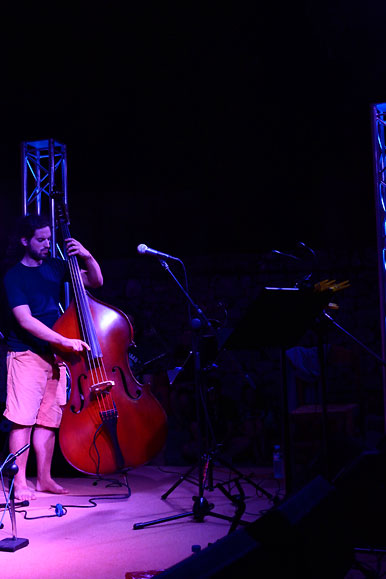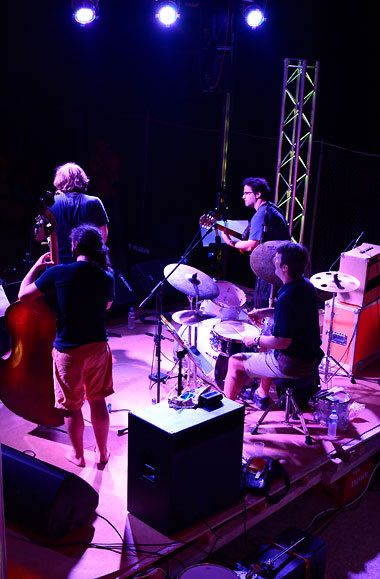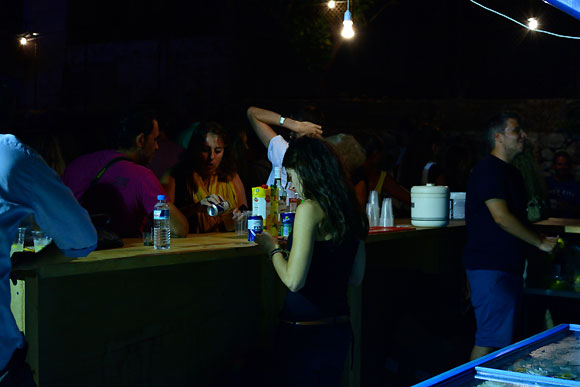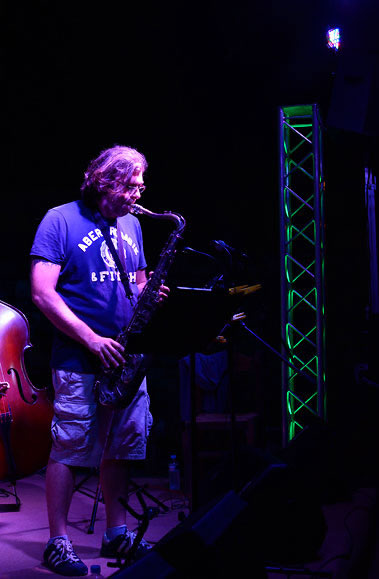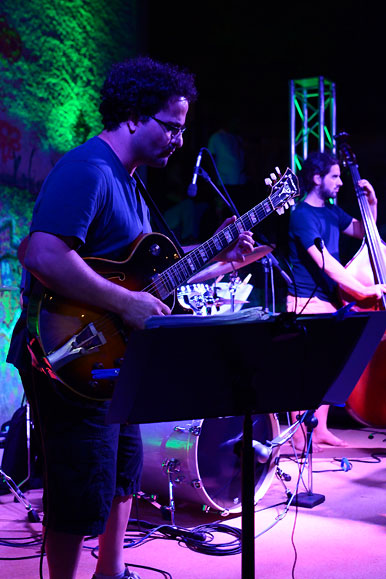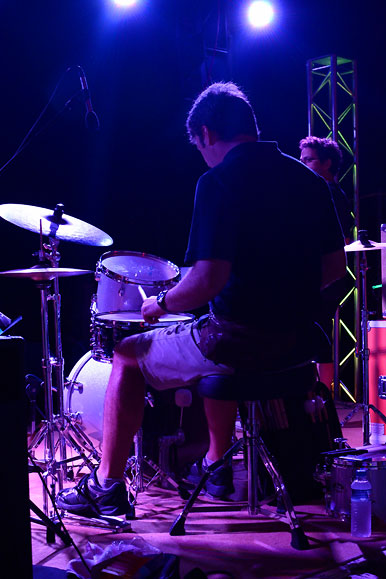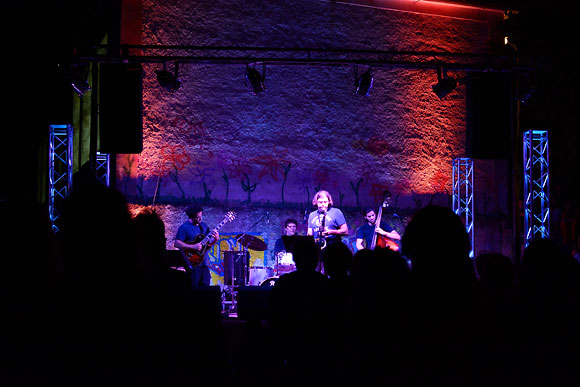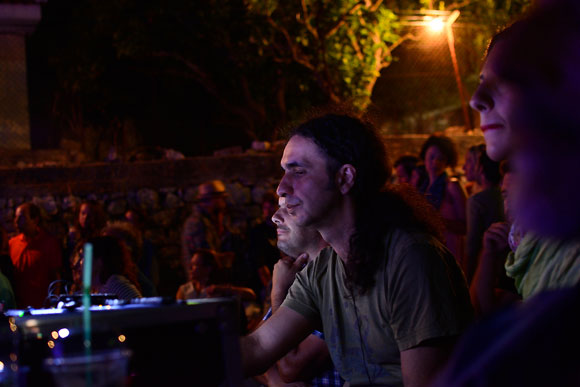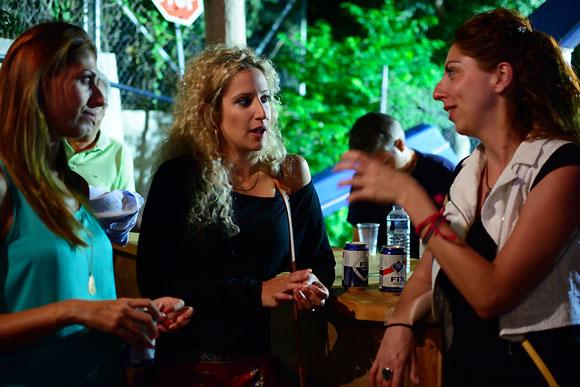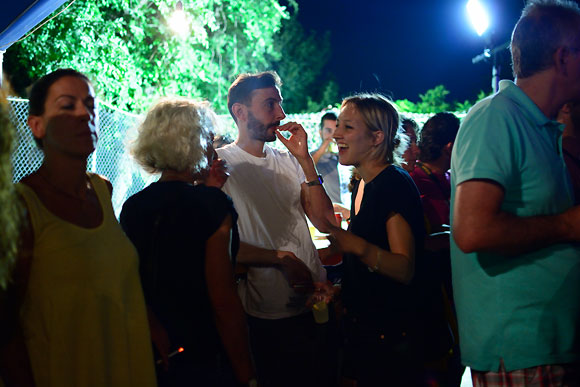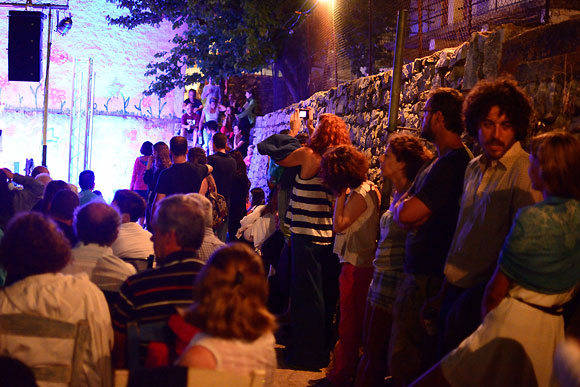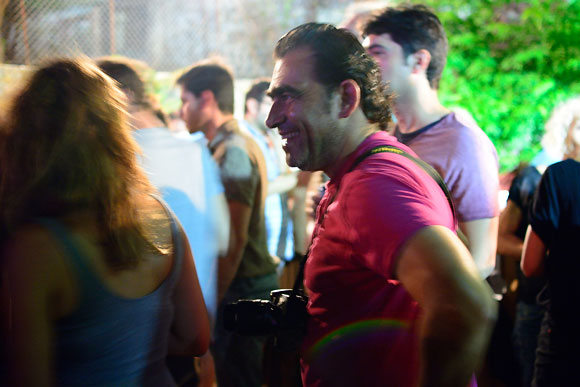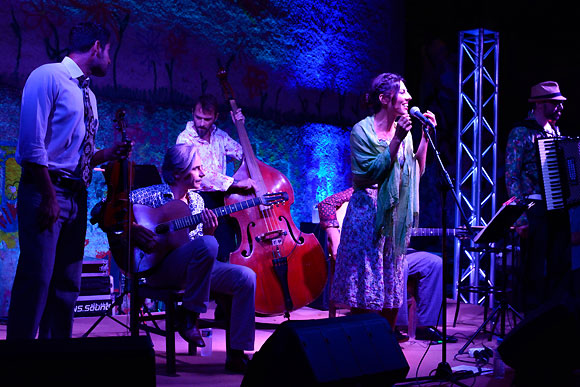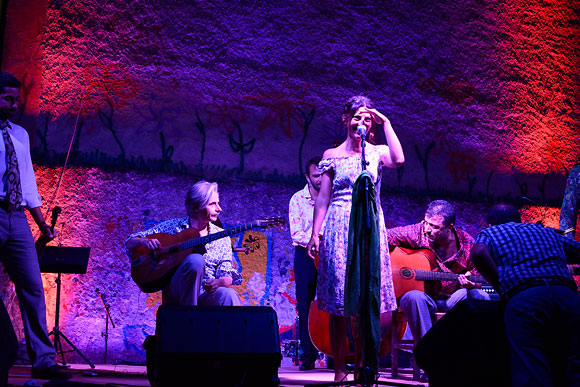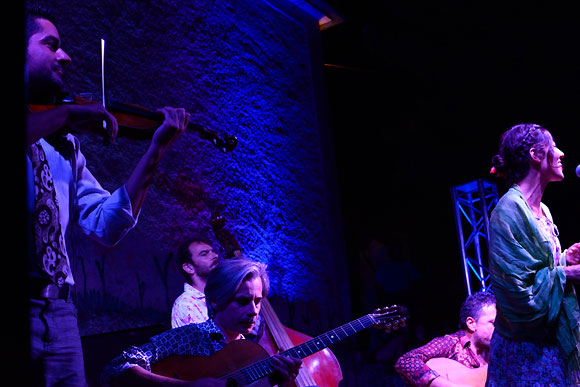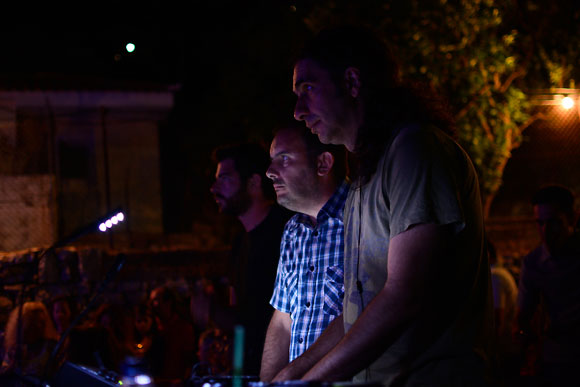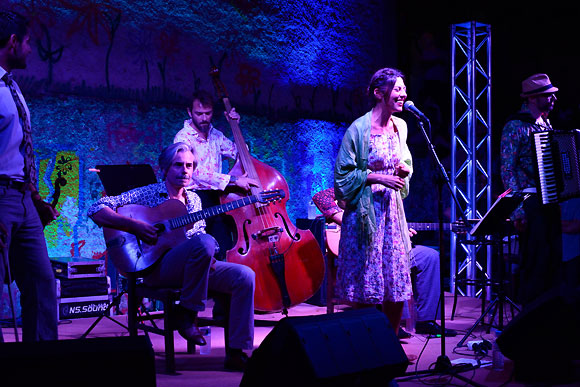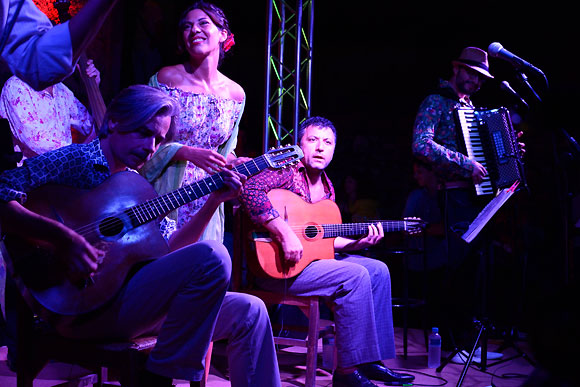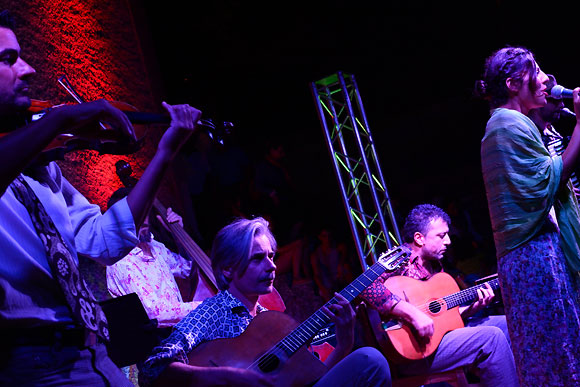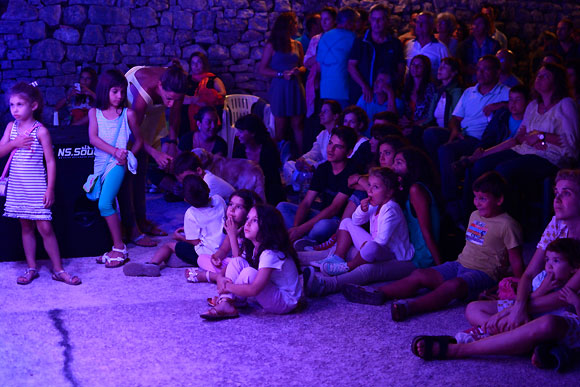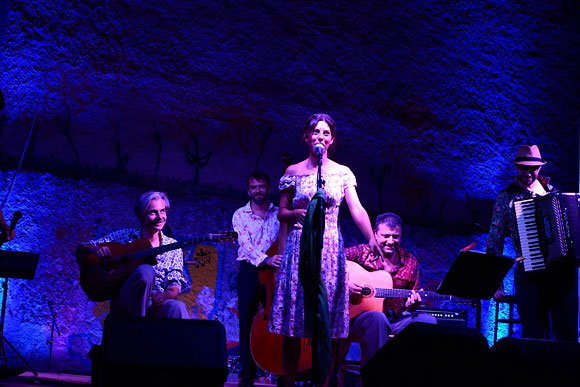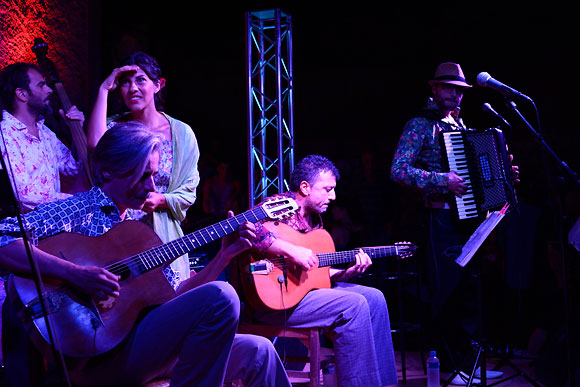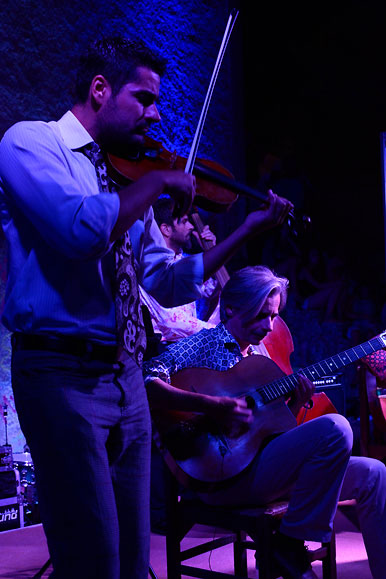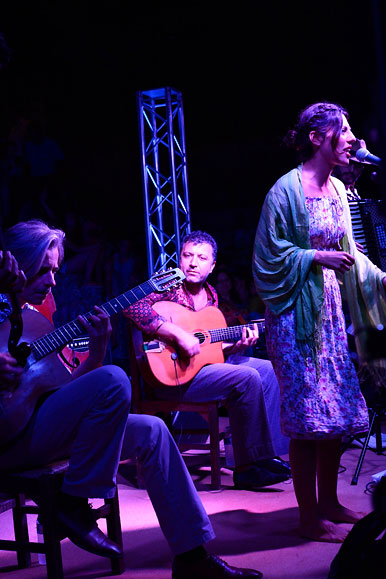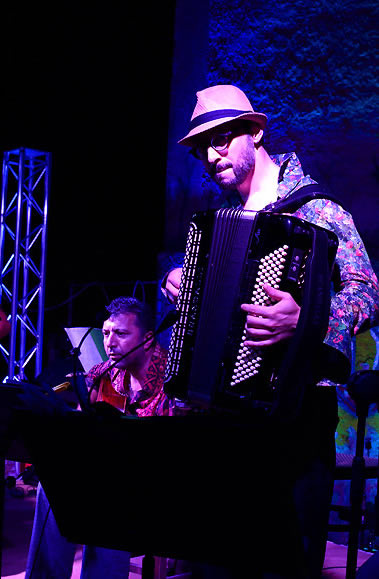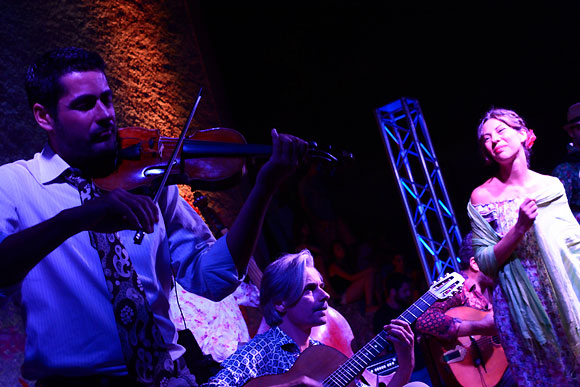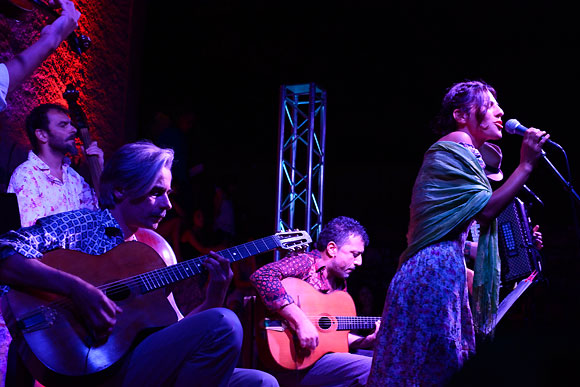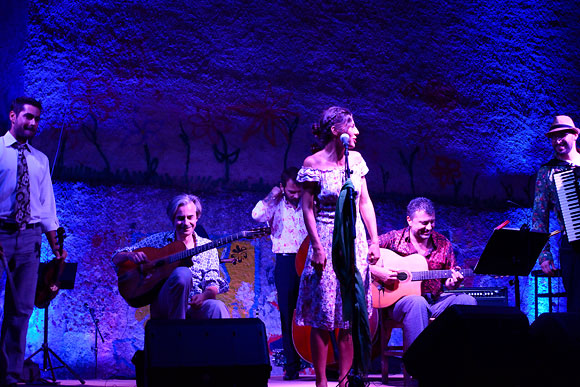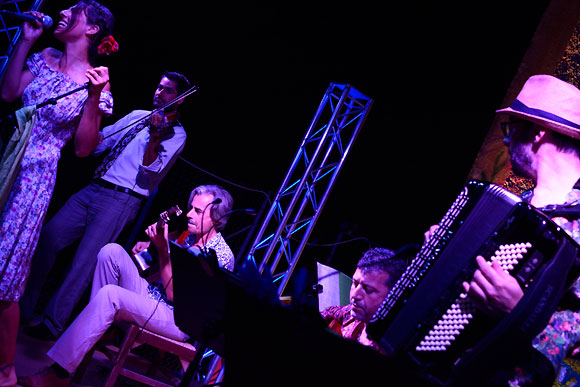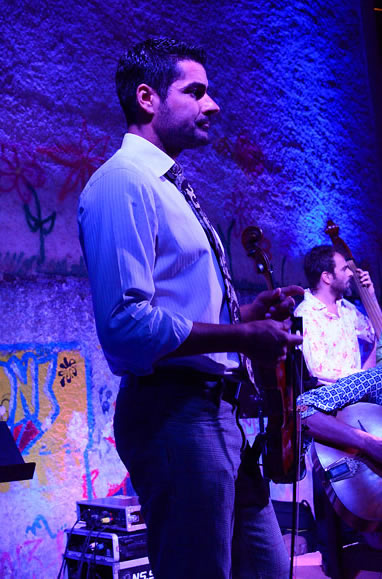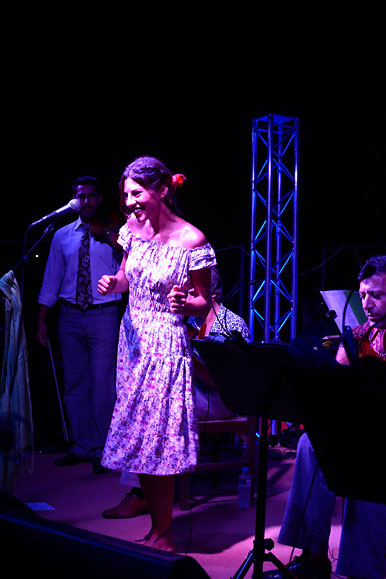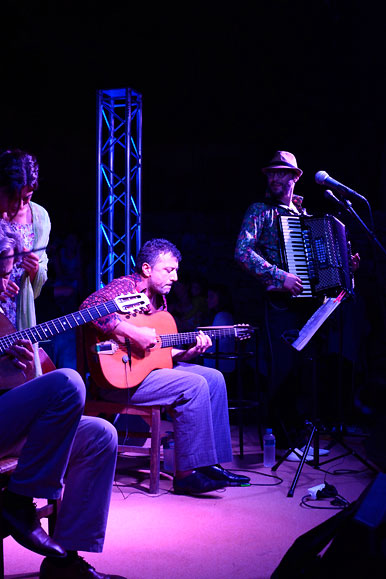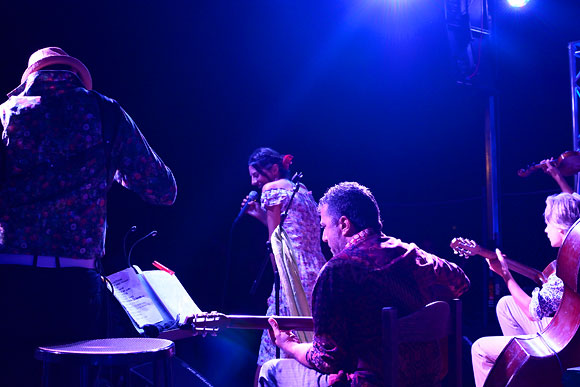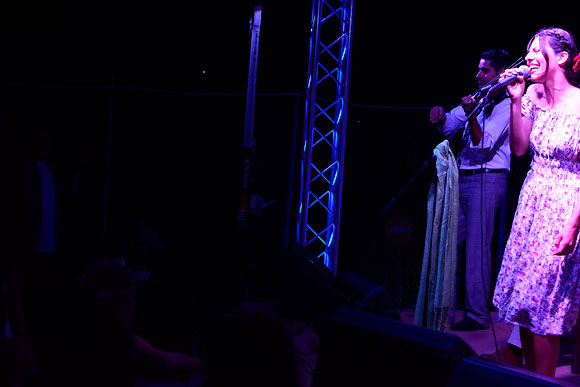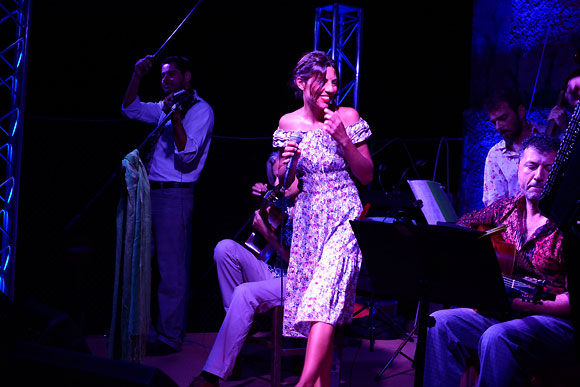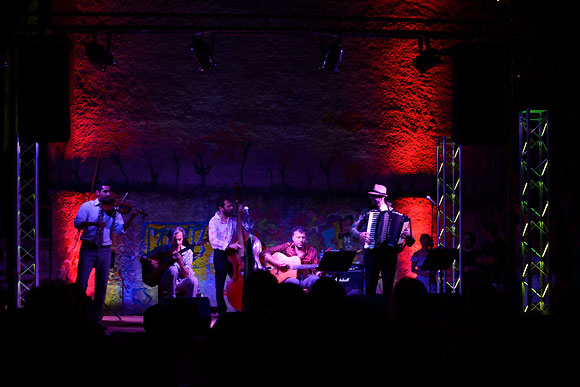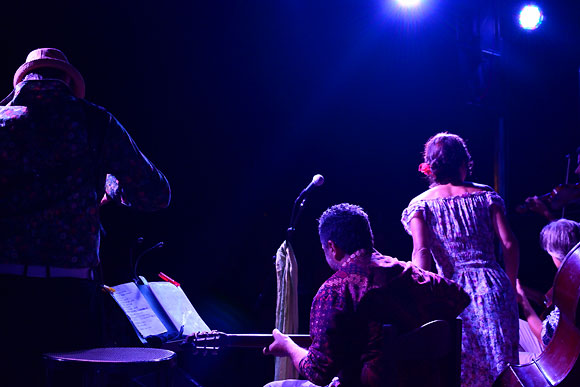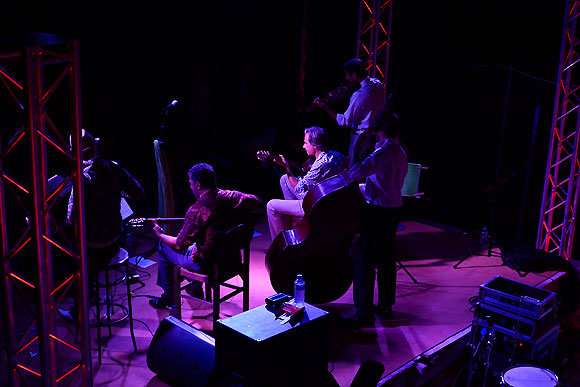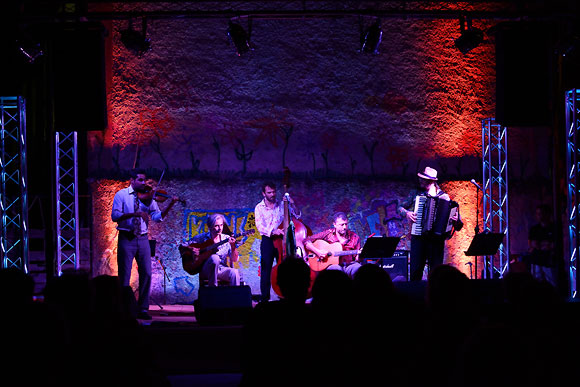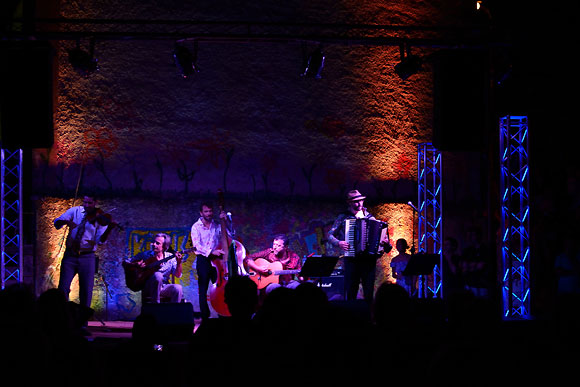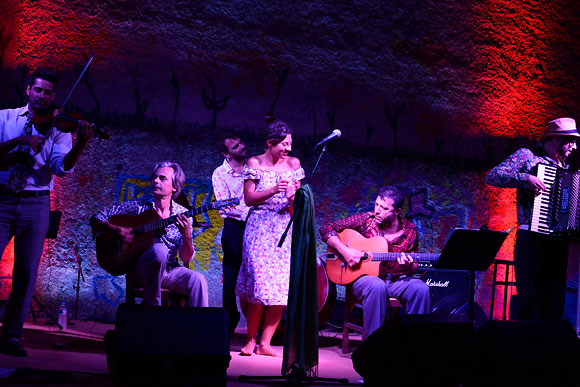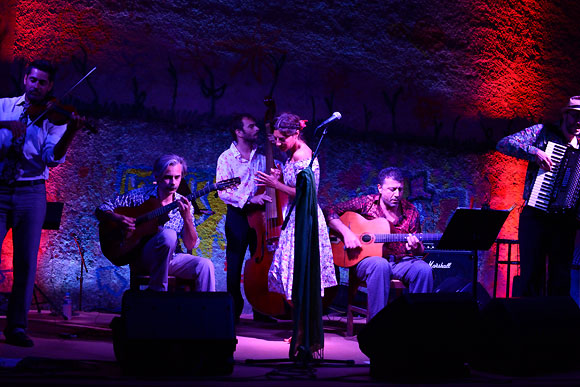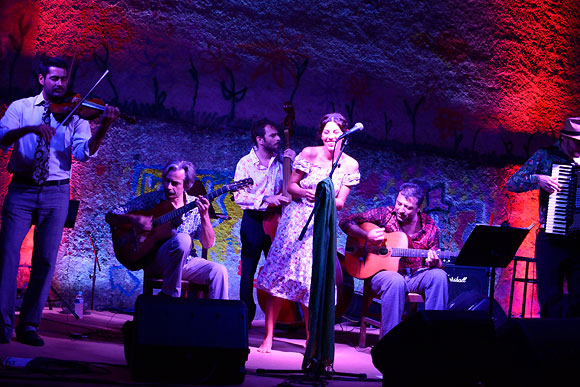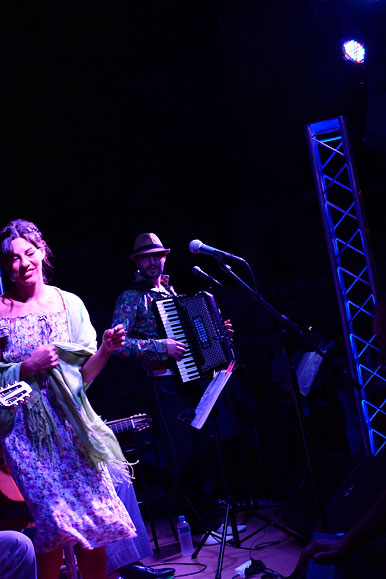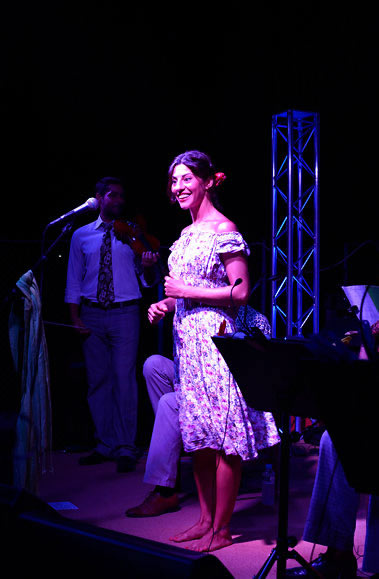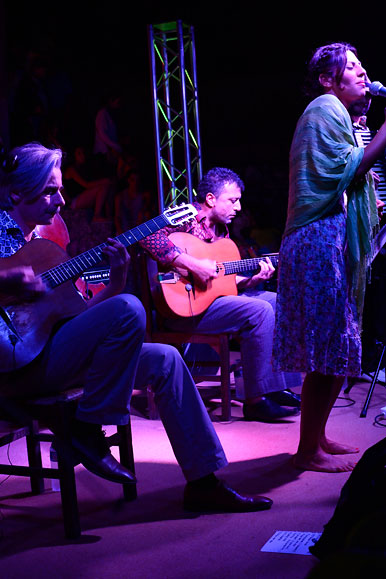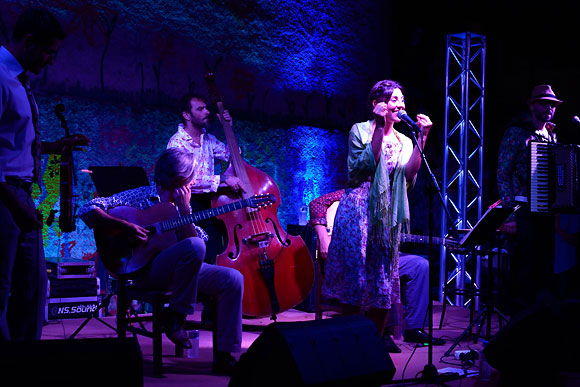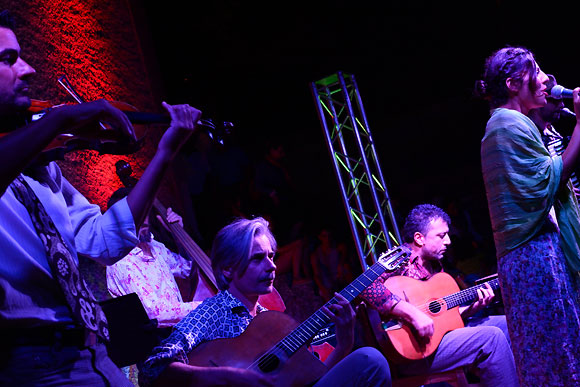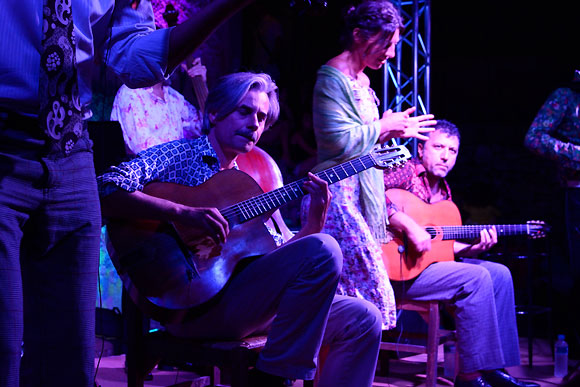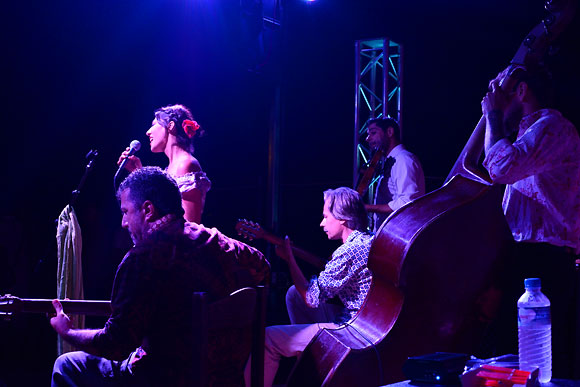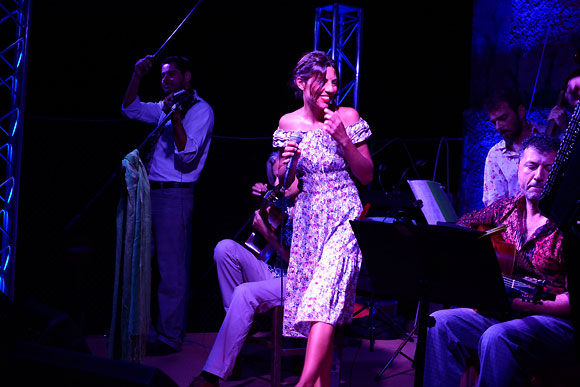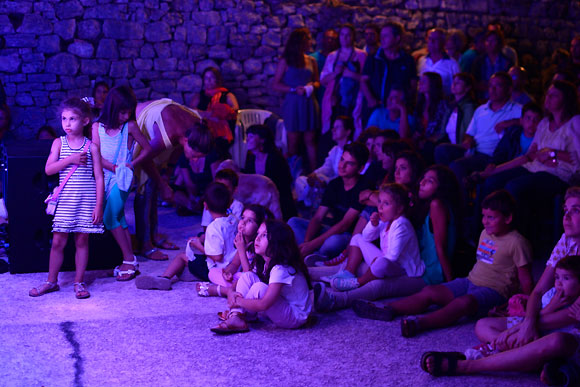 George Karantazis from Spavento Cafe Bar in Kioni, is one of the main organizers, and wow, what a great job was done. This year sponsorship was gathered from local and other businesses, to really make this festival feel special. There is no admittance fee, but you can leave a donation at the bar at the back of the venue. A few euros doesn't hurt the pocket and it makes such a difference to the helpers and acts that play.