What's New On Ithaca Greece
April on Ithaca
Spring on Ithaca Greece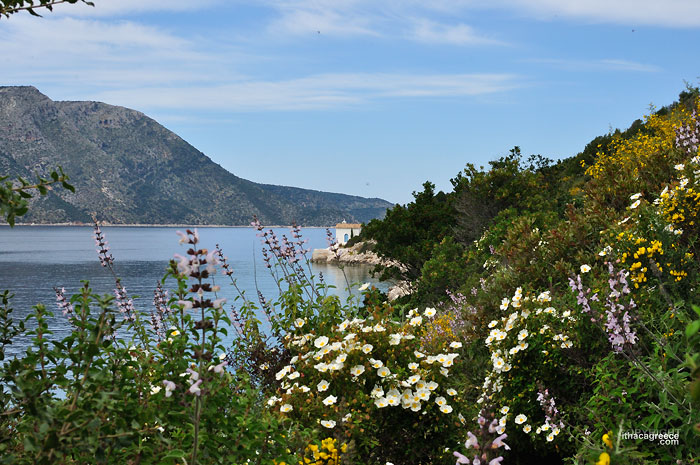 April 2017
Saturday 1st - The beginning of another new month. Kalo Mina everyone. Just look at those Spring flowers covering our already beautiful island of ithaca, the gem of the Ionian, if not the gem of all of Greece.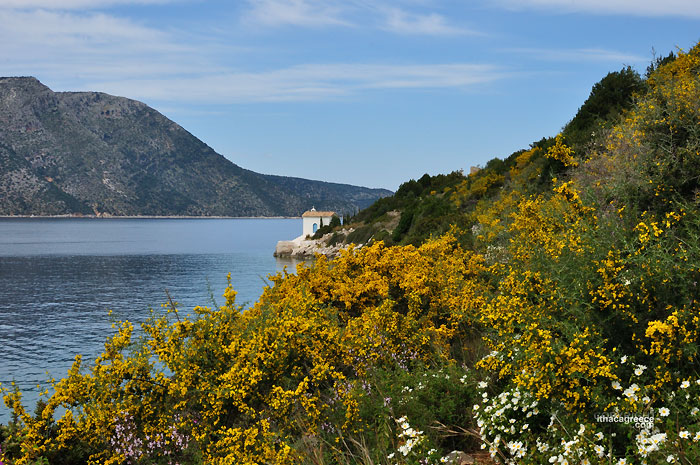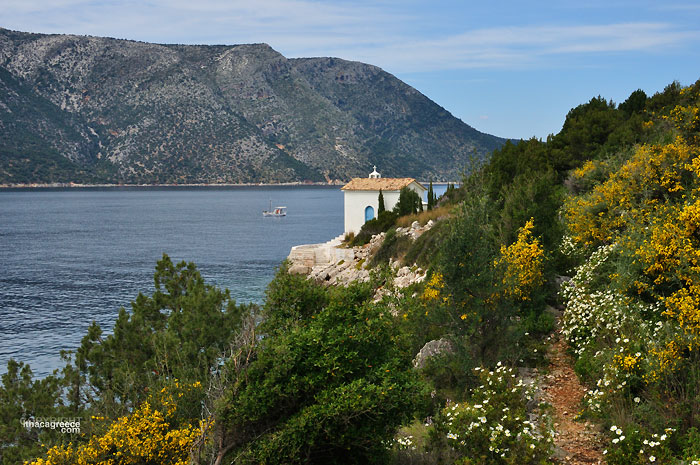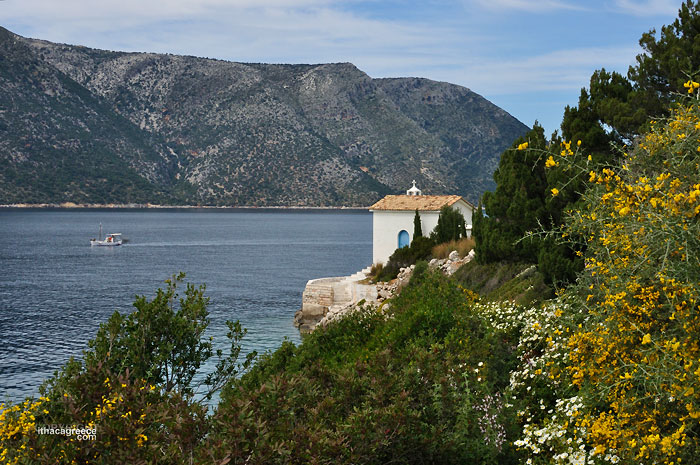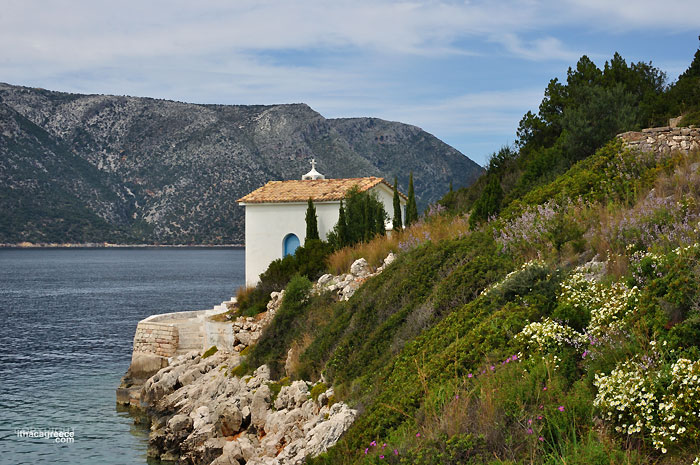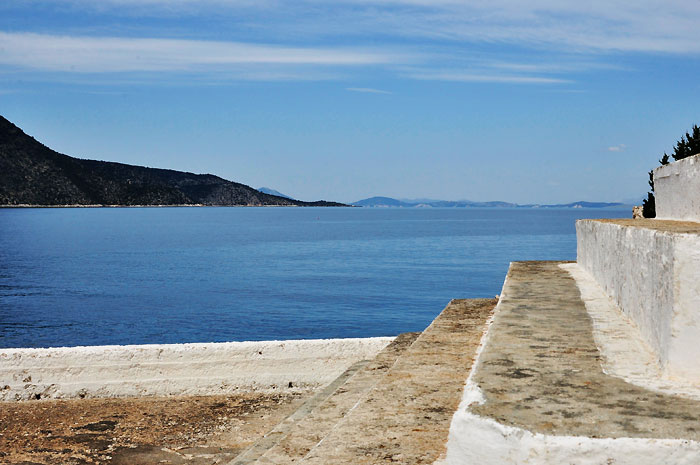 SPECIAL THANK YOU
On behalf of the Northern Ithacan Primary school and the parents association, we would like to express our gratefulness for the generous donations and money raised from the following : a summer dance held at Romanza by Nikos Sikiotis, The Ithacan Philanthropic Society Committee and Gerda and Gert Wolfgang.
Due to the increase in pupil attendance, an extra subject, computer studies, was added this year thus with the money given, six new laptops were able to be purchased for the pupils. We thank you all and appreciate your generosity.
Sincerely yours, The Parents Association of the Northern Ithacan primary school.
Tuesday 4th - Milder temperatures, longer days, restaurants opening up again, bringing the baysides back to life, flowers exploding across the islands mountain sides.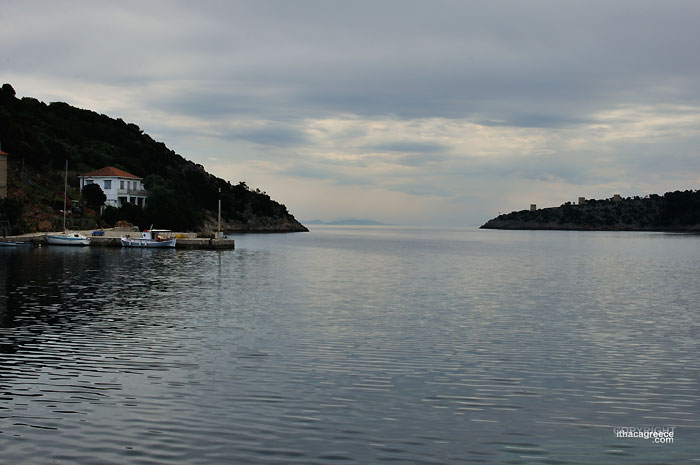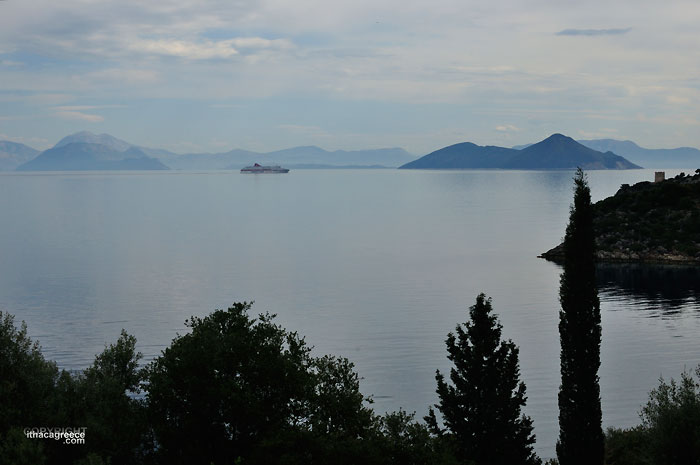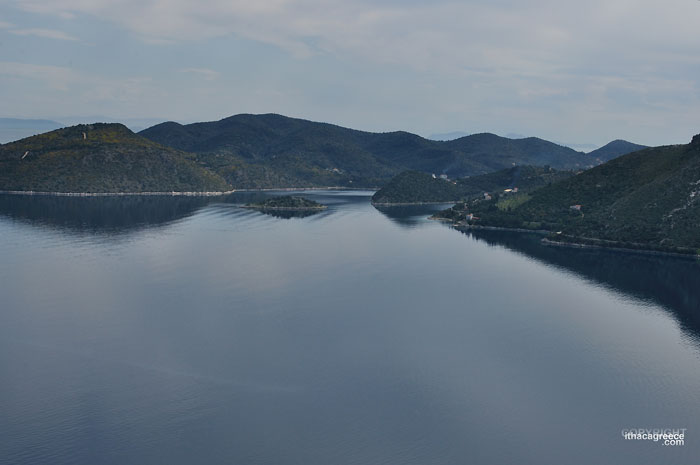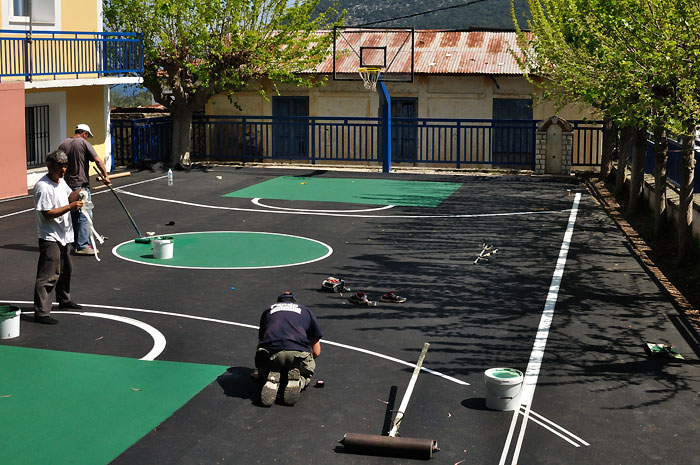 Above - The Stavros Primary school finally getting a playground make-over.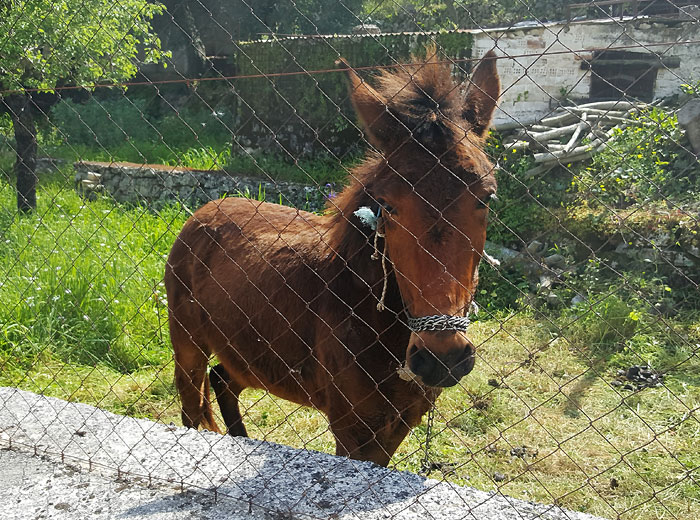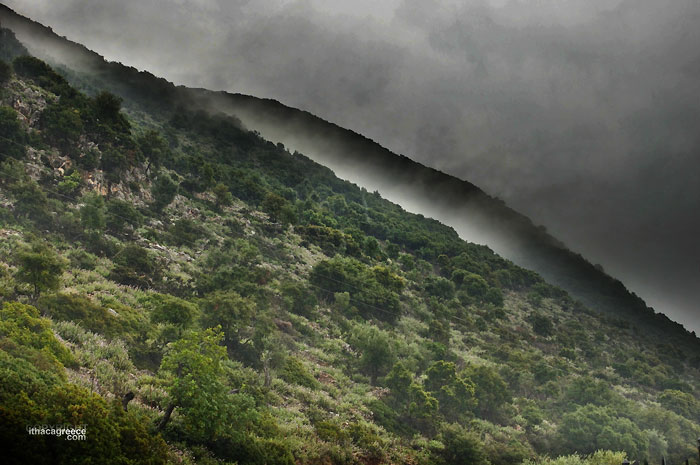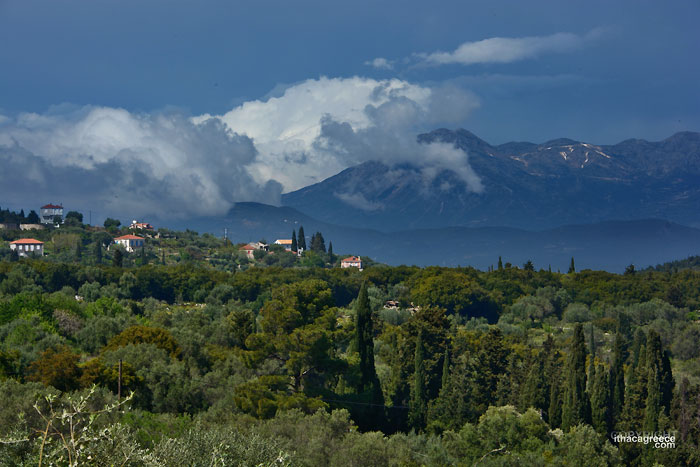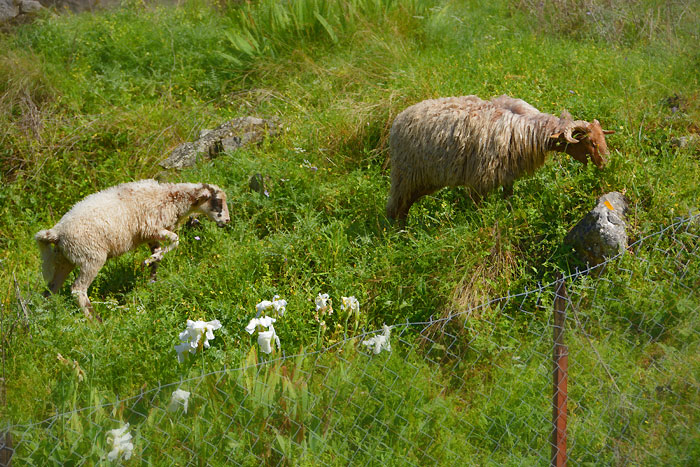 Thursday 6th - Forky's, the Ithaki Theatre company are presenting 'The 6th Floor', an Alfred Gehri play on the 7th, 8th and 9th of April at the Cultural center in Vathy. Doors open 21.00hrs.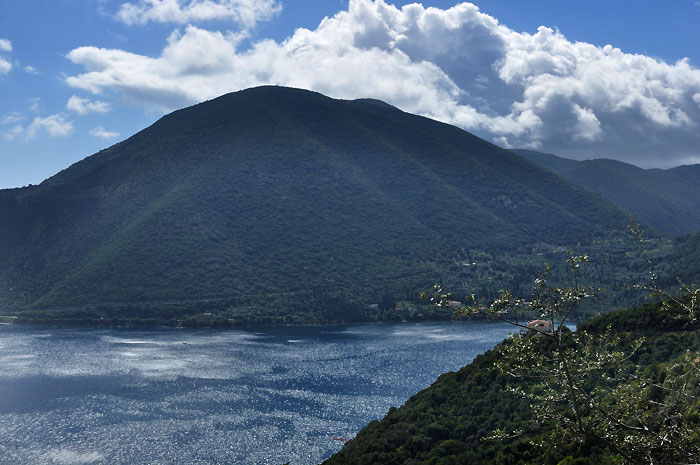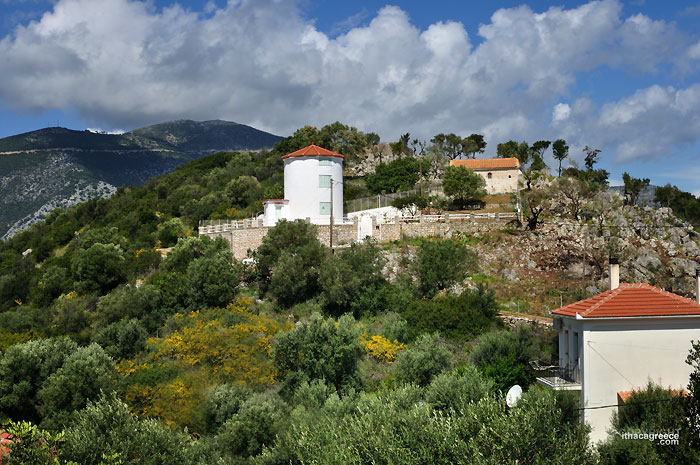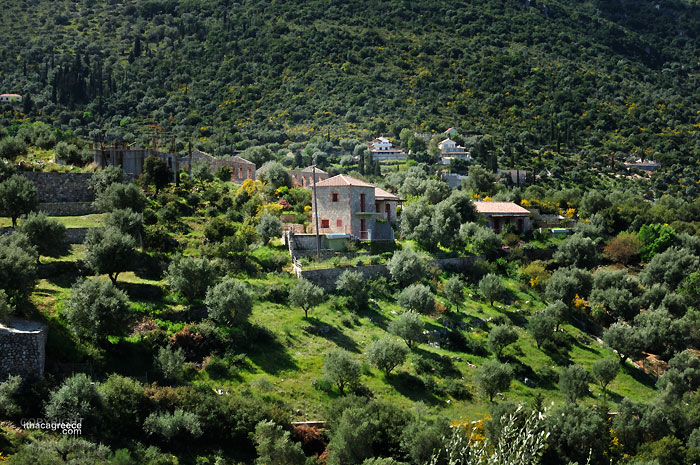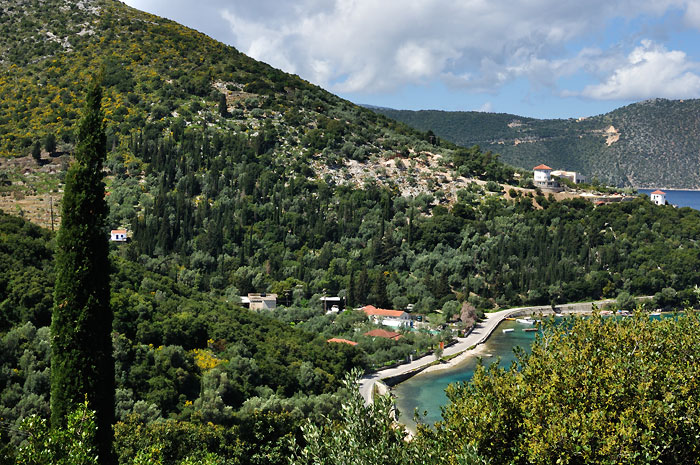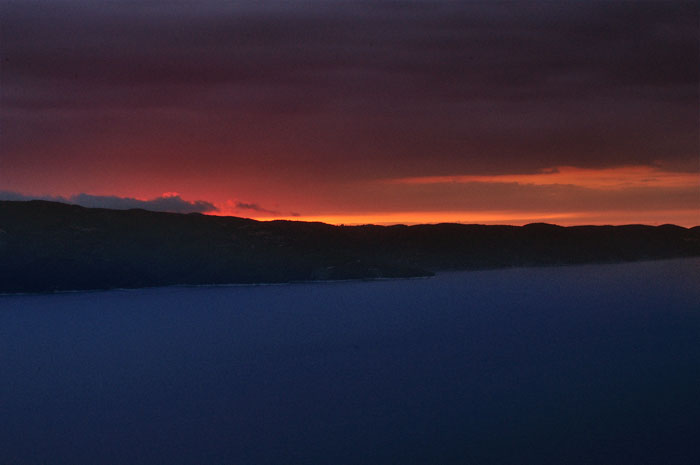 Sunday 9th April - Forkis Theatre Group is presenting Alfred Gehri's musical play 'The 6th Floor' at the Cultural Center in Vathy over the past couple of nights. Final night is tonight. So get along and support local theatre. If you can't get along, you can have a look at some photographs by Clicking Here or on photo below.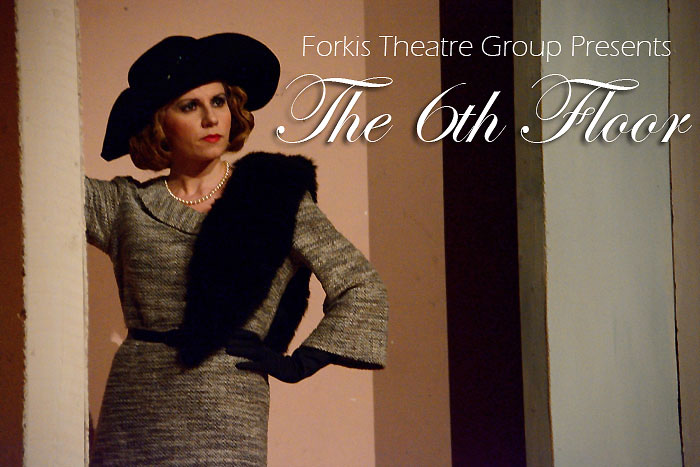 Monday 10th - With Greek Easter only a week away, and it coinciding with western Easter, things will soon be picking up around the island. It's been a quiet winter, and although we had snow down to the bayside, it has also been comparitively mild compared to other years. Now Spring is here and the island awakes.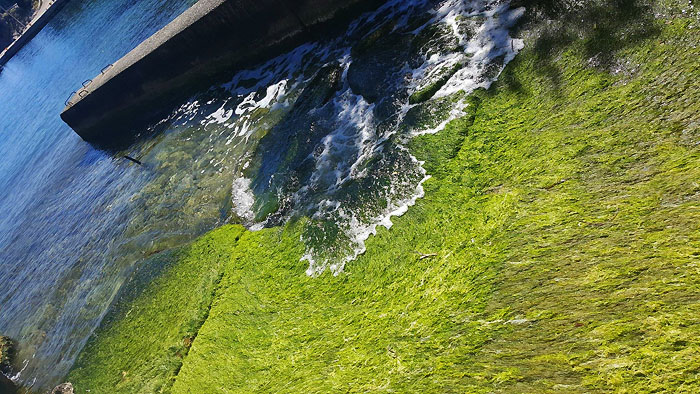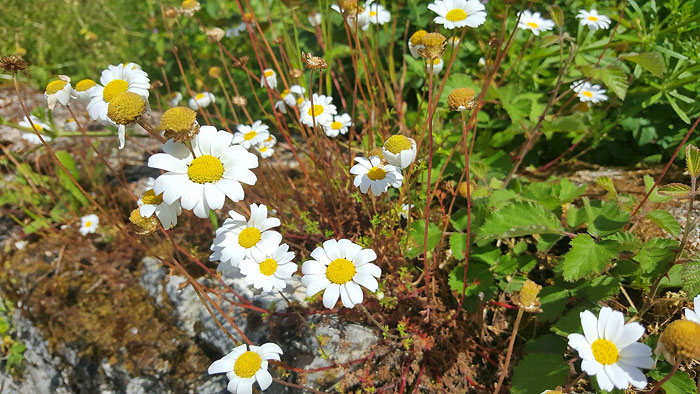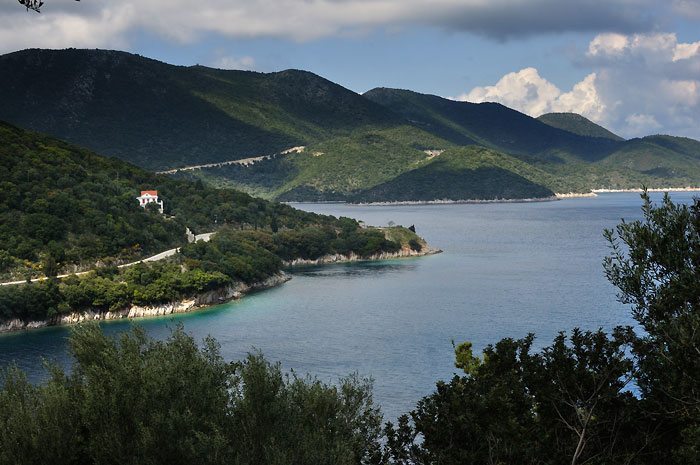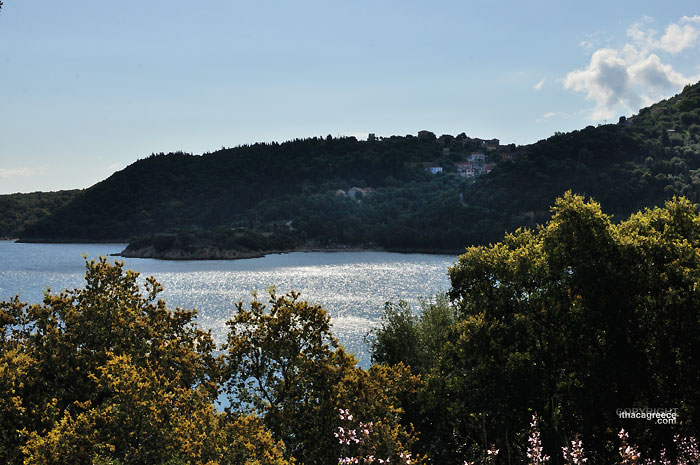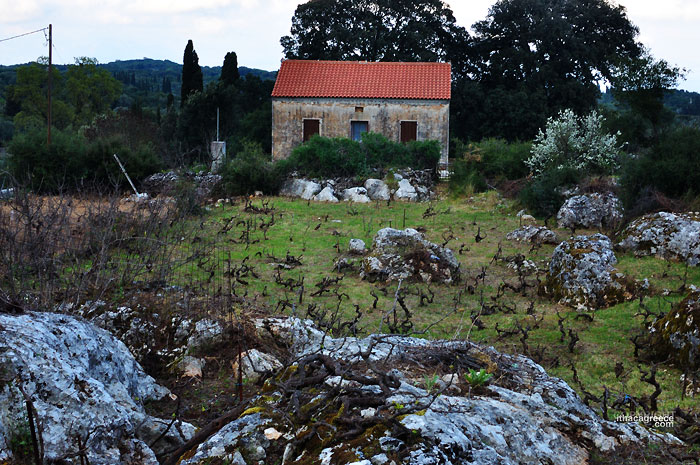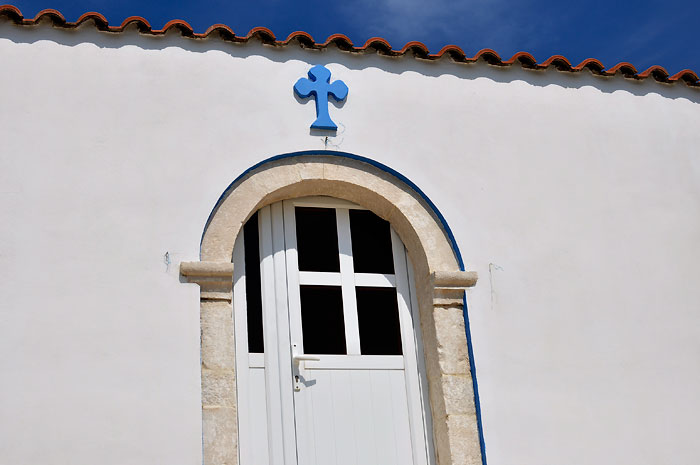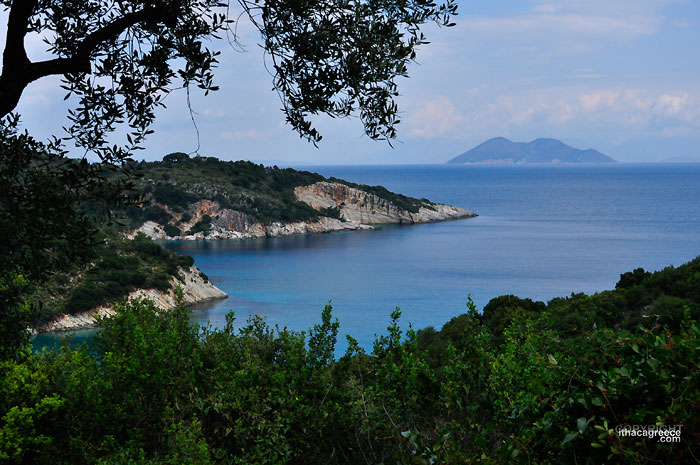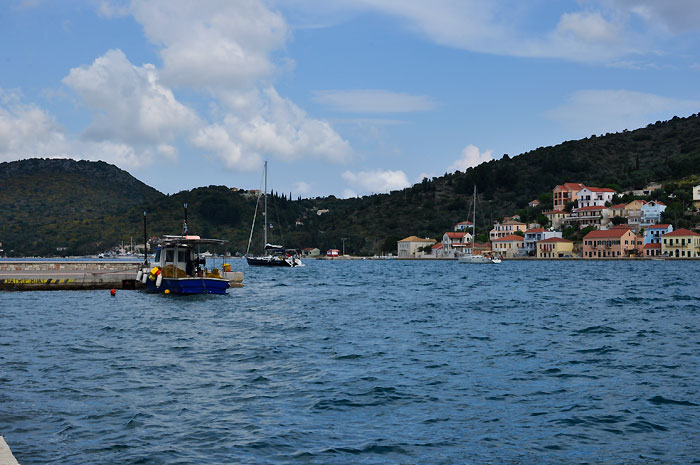 Thursday 13th - Since the earthquakes a couple of years ago, Ag. Marina church is need of some repair before there will be any services held inside this church. (Below)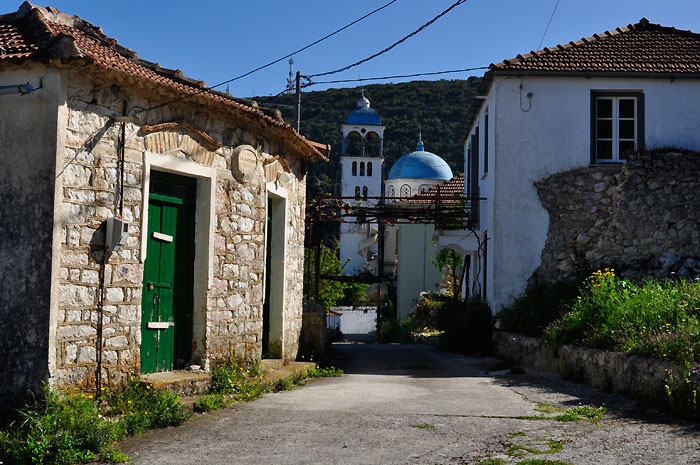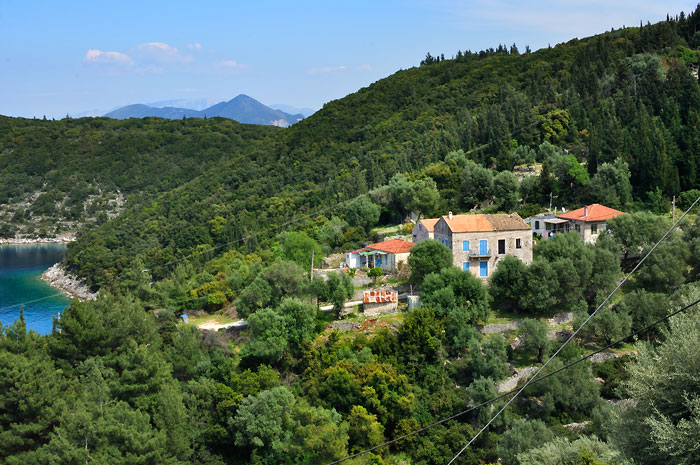 Above - Mavrona, just before Kioni. Below - Peter from Frikes Suites and Dodoni's puts a smile on Frikes village for another year.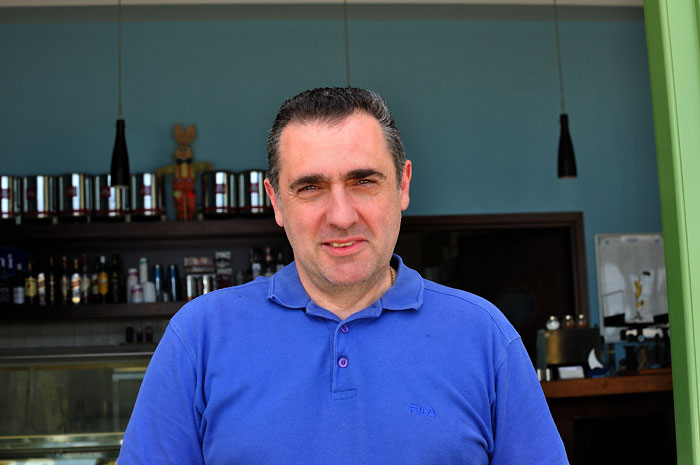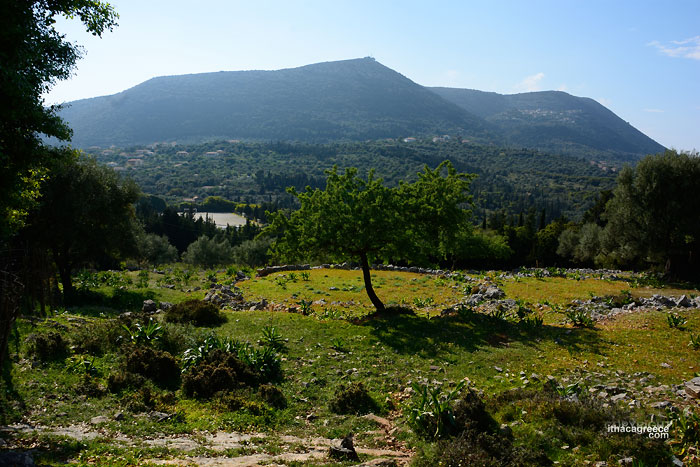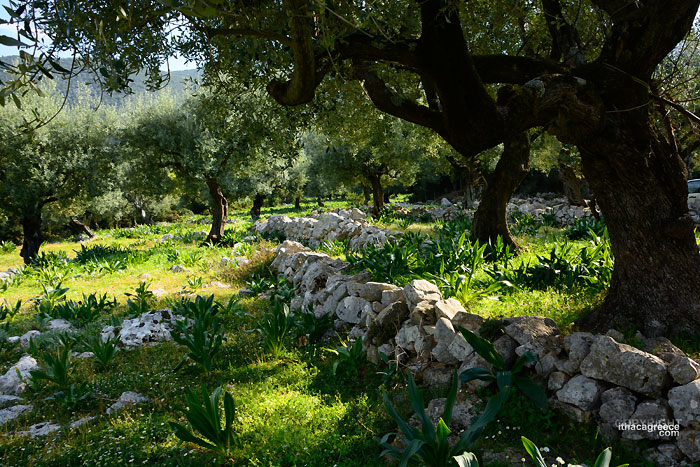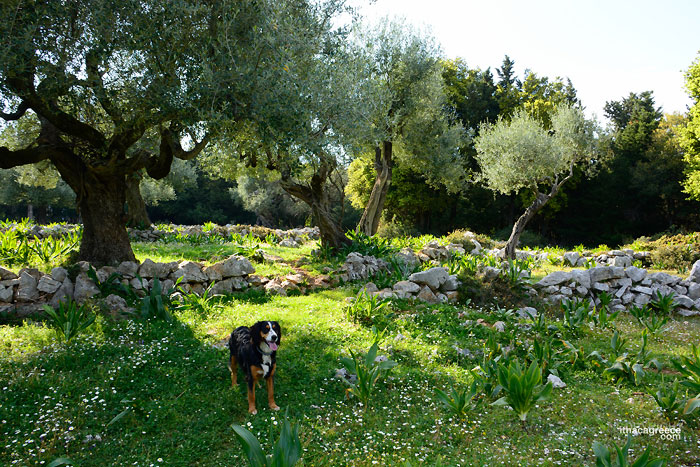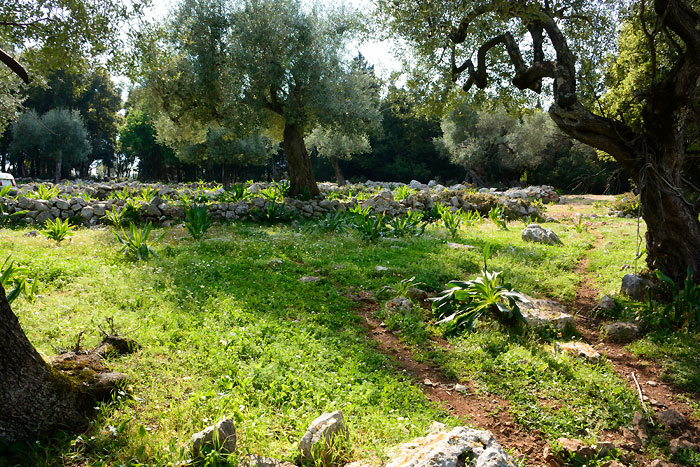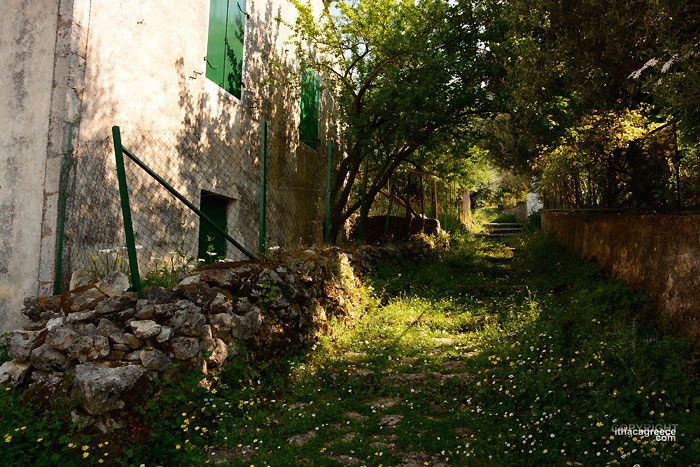 Above - This beautiful traditional path in Apostolata Stavros is in danger of becoming just another concrete road for some vehicle to pass. From what the neighbourhood community says, no person along this path is in need of access as the upper road which joins this path, fully services everyone. So there should be no need to devastate yet another traditional aspect of the island (considering that's really a big reason for Ithaca's tourism) There is a petition currently in circulation. Just head to Stavros and ask for George Kouvaras and the petition to stop this path becoming cement.
---
April 2017
Ithaki Greece in Winter
Saturday 1st
Making our way from Loutsa to the small chapel of Ag. Andreas at the edge of the waterside.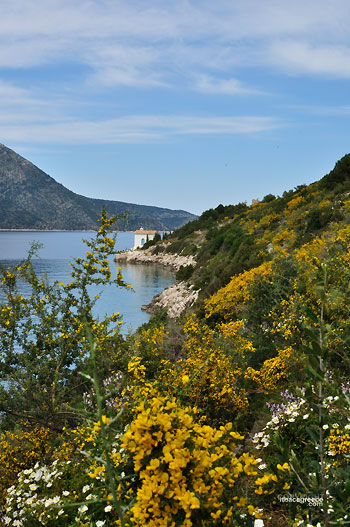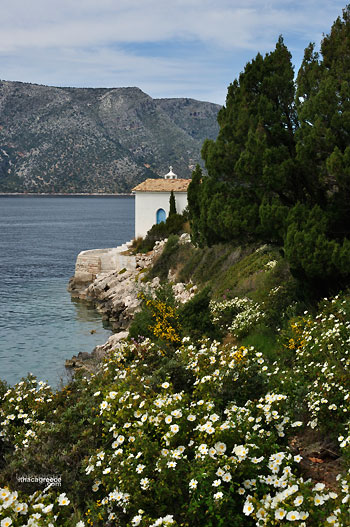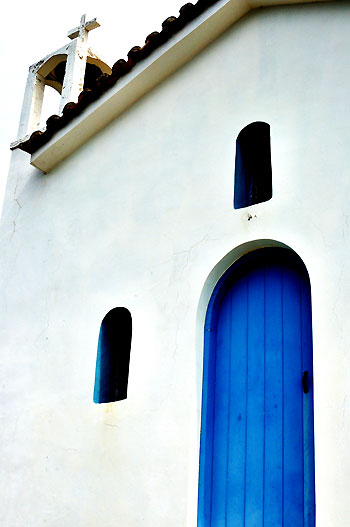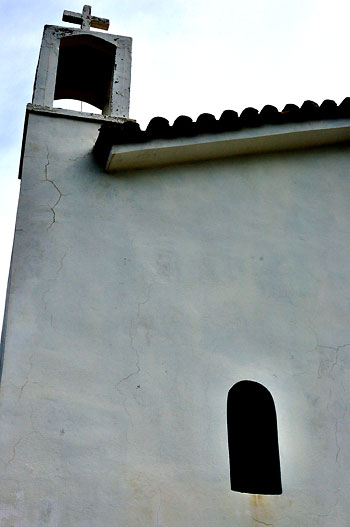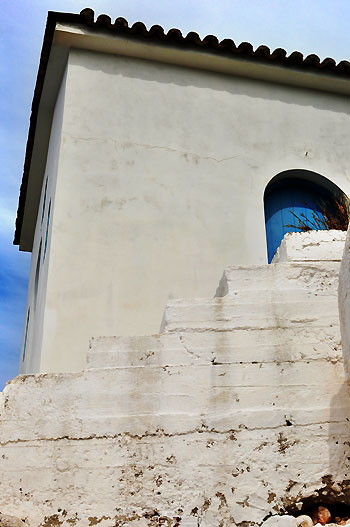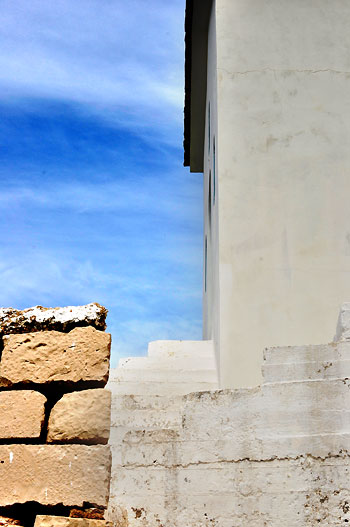 The 6th Floor, this year's theatrical presentation by Ithaki's own theatre group Forkys is on at the Cultural Center in Vathy on 7th, 8th and 9th of April. Starts 9pm.
Tuesday 4th - A bit of rain yesterday, but nothing drastic. By the afternoon, the sun was shining again.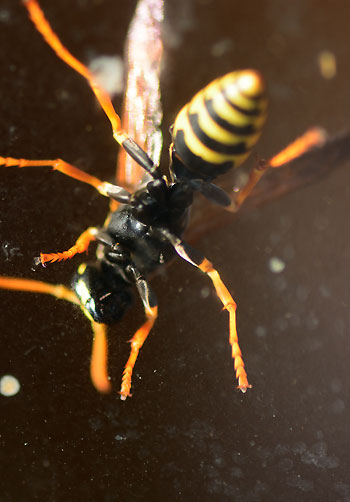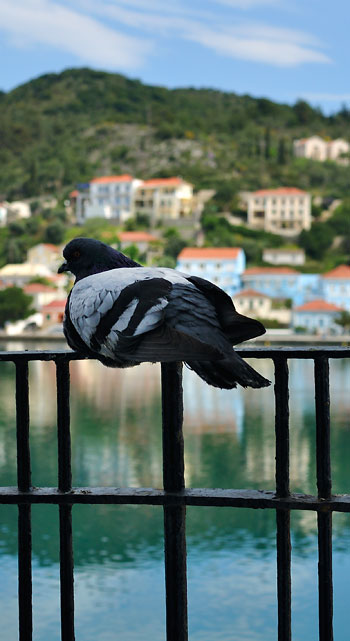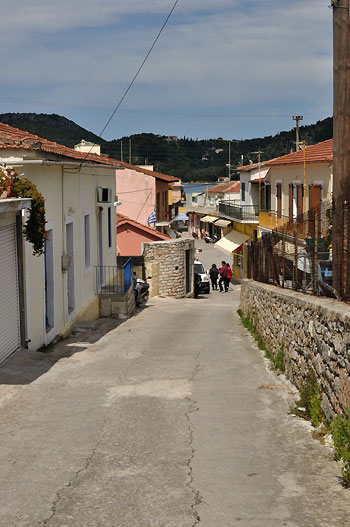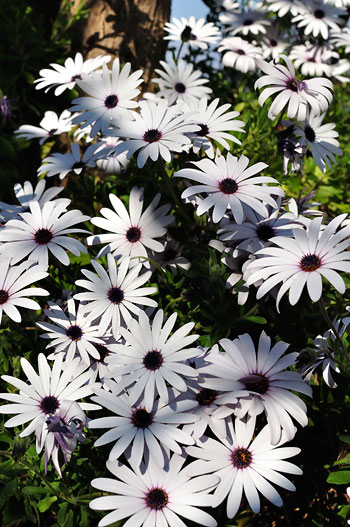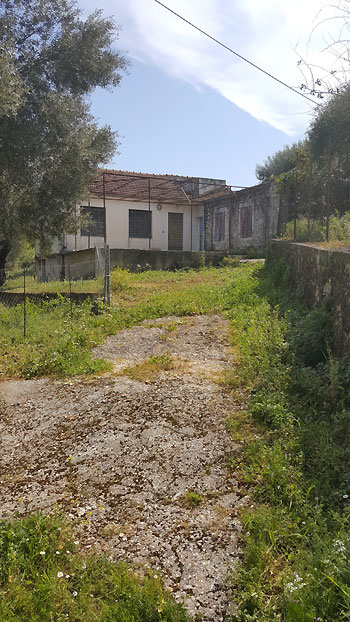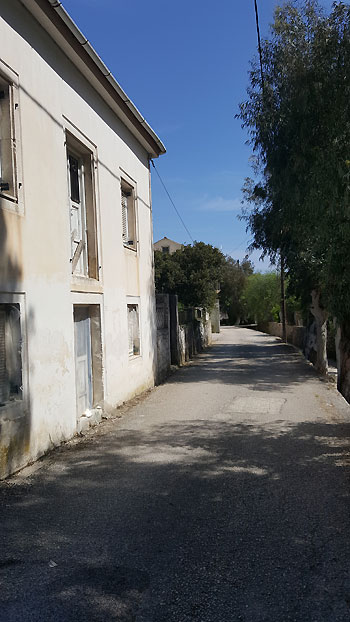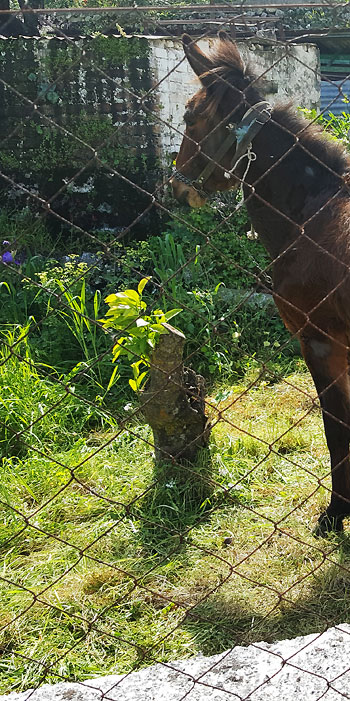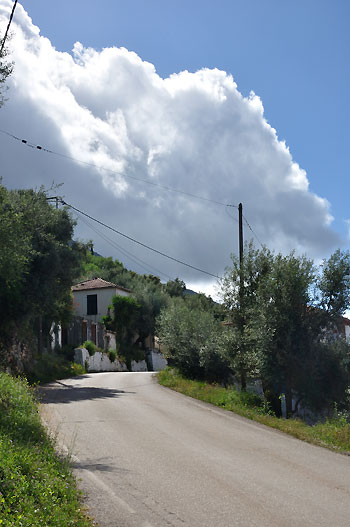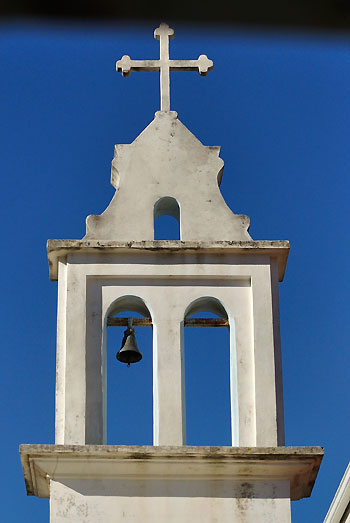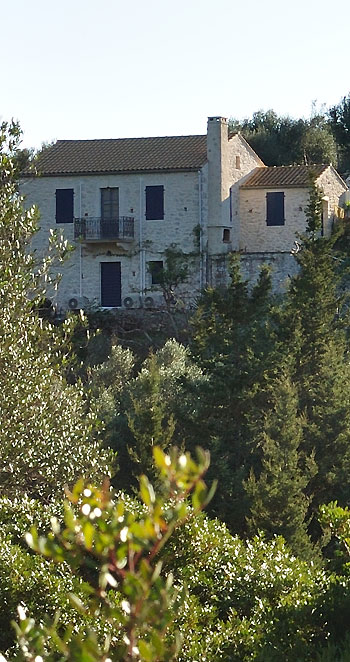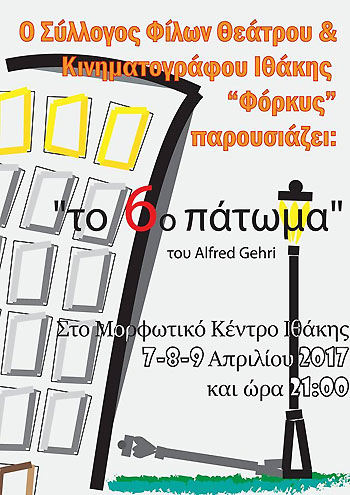 Monday 10th - Fine weather continues on Ithaca Greece.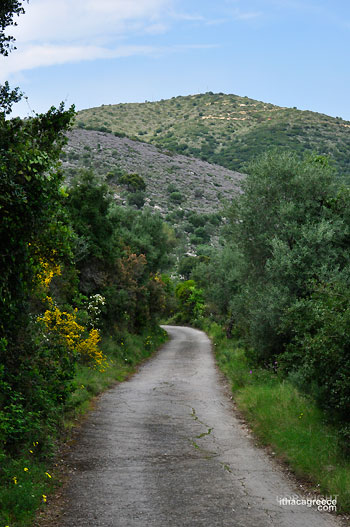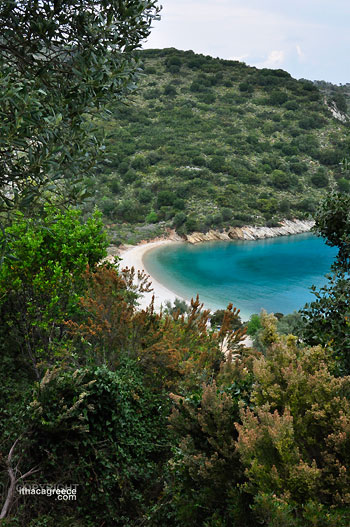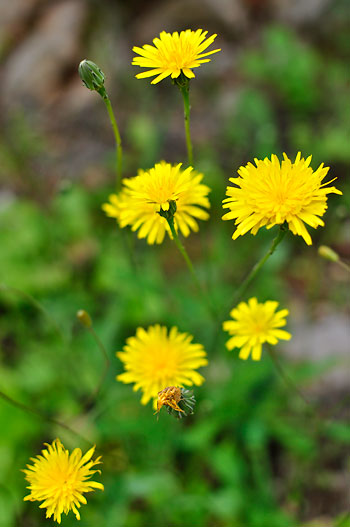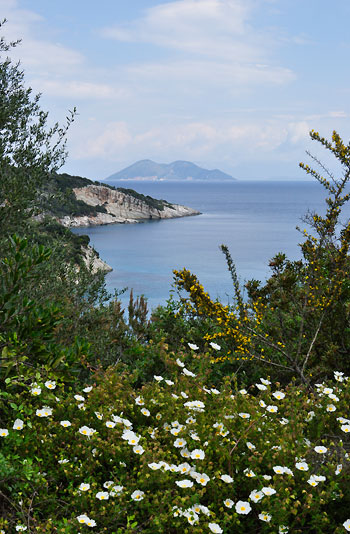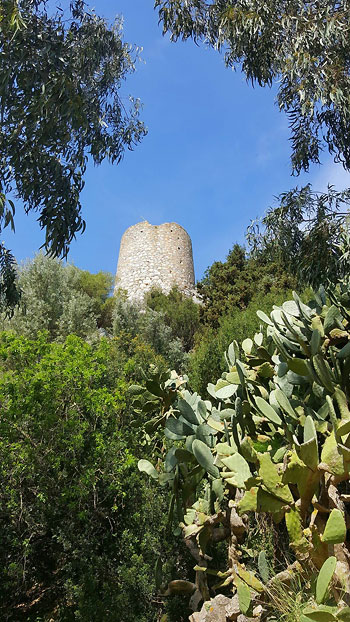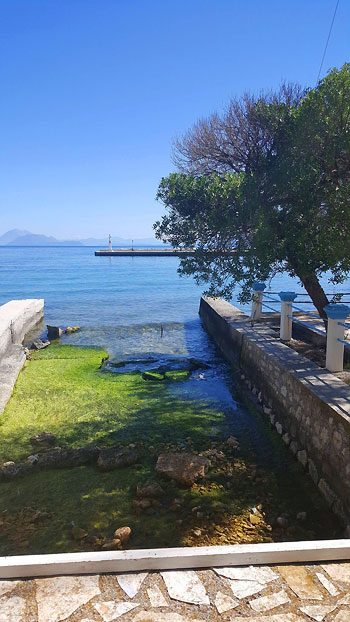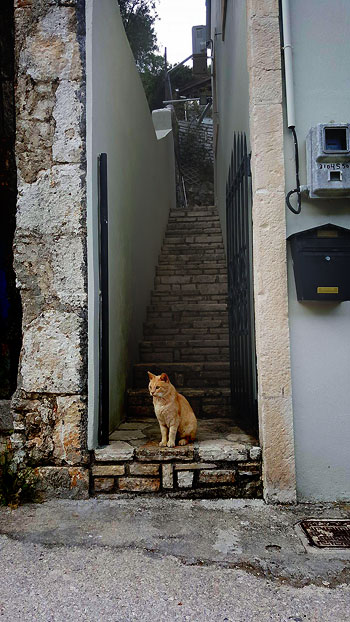 Thursday 13th - Greece celebrates Easter with the rest of the world this year. It's always a busy week leading up to Easter Sunday with church services binding together the week in religious ceremony. Even for those who don't celebrate Easter in any relgious way, Greek Easter does put on a pretty good spectacle and feast.