What's New On Ithaca Greece
June on Ithaca
Summer on Ithaki Greece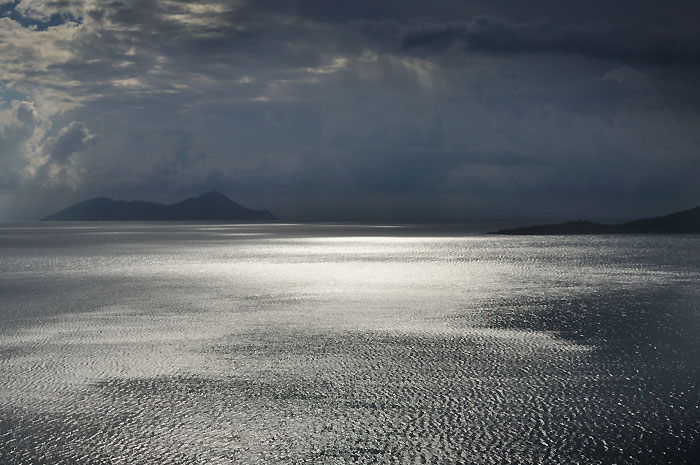 June 2017
Tuesday 20th - One of Ithaki's villages in the north has gained a fine reputation for it's restaurants. That village is Frikes with every restaurant in this tiny seaside village with quality food and excellent service.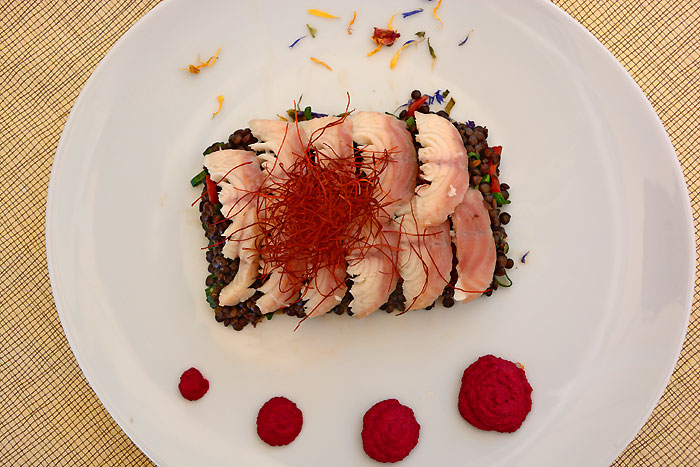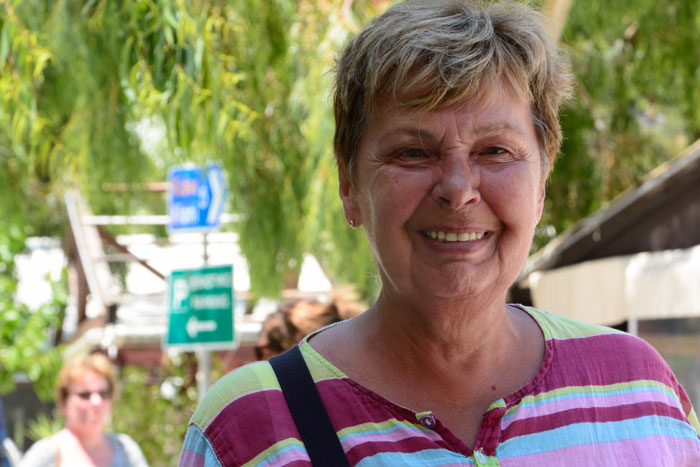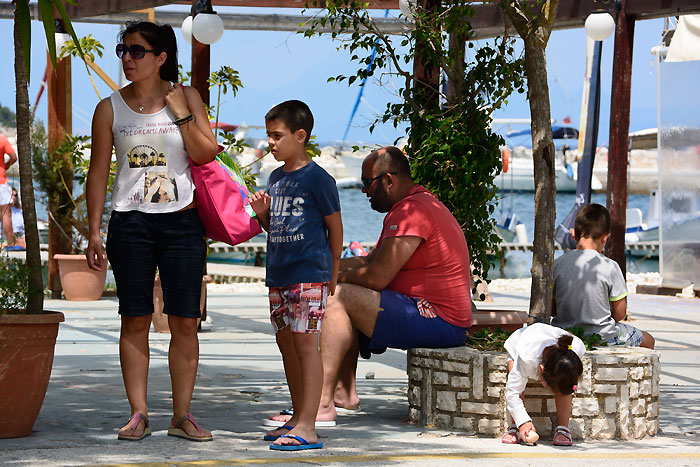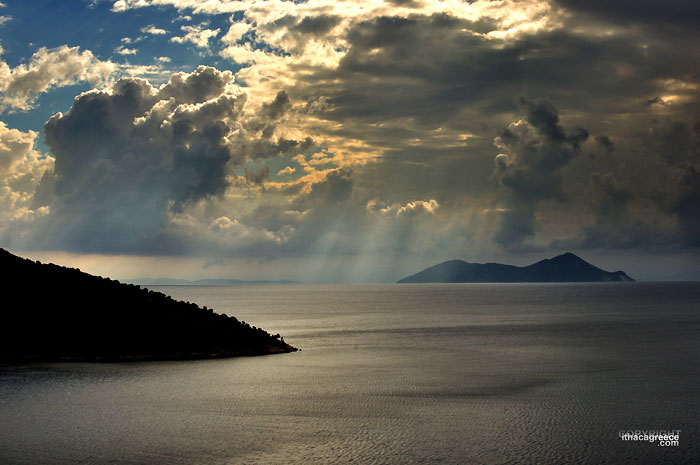 Sometimes it looks like rain, but it's temporary and those grey clouds soon disappear.
Saturday 24th - Another very warm day today, and it appears we may also be in for a bit of a heatwave, if this isn't already classed as one.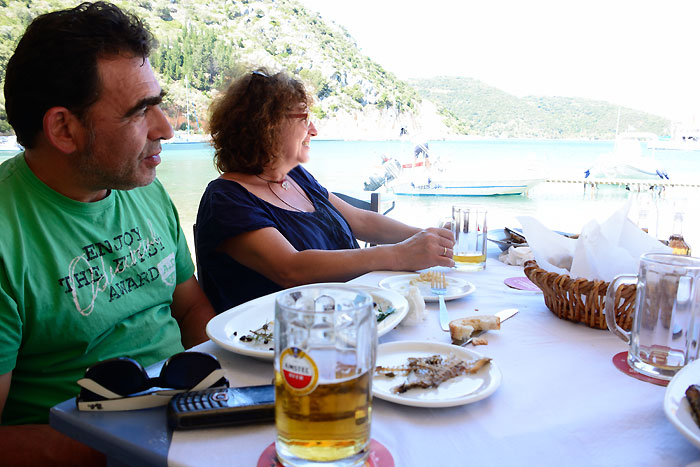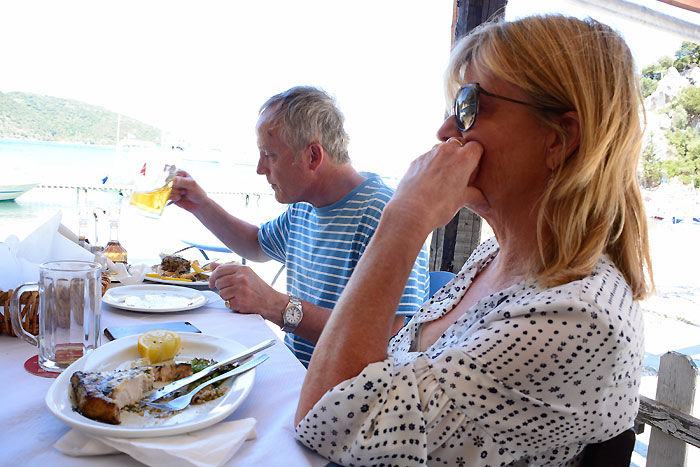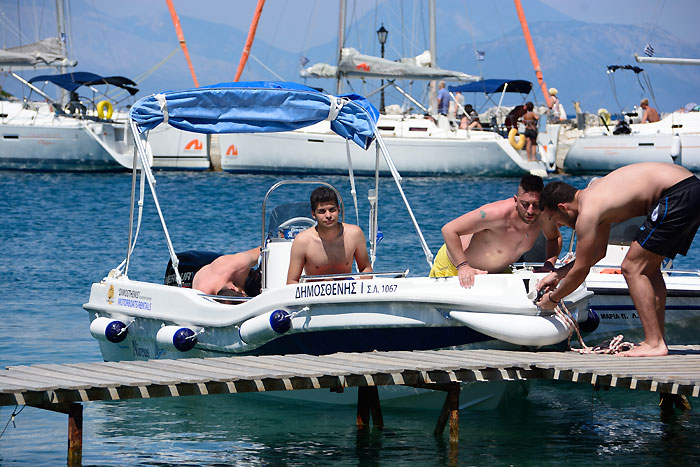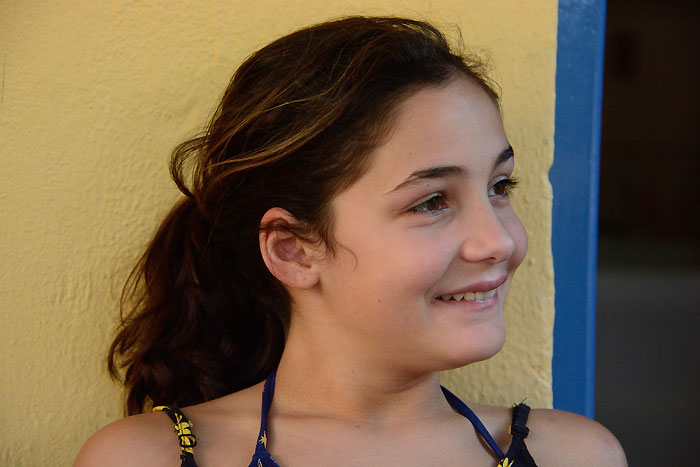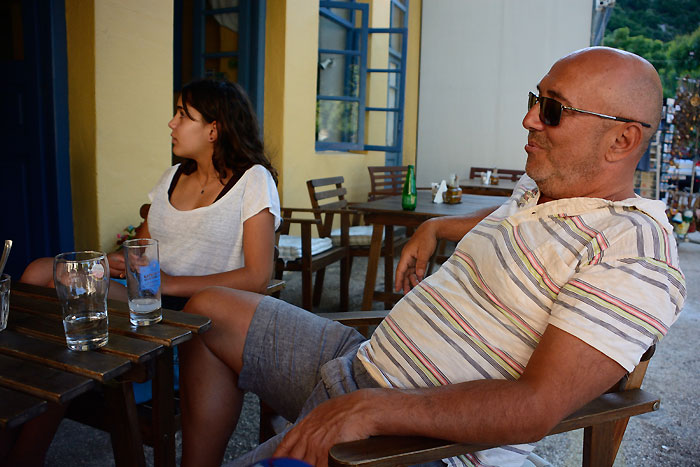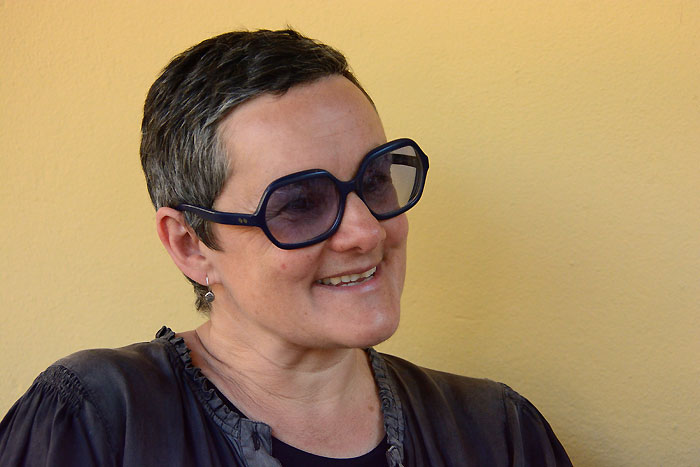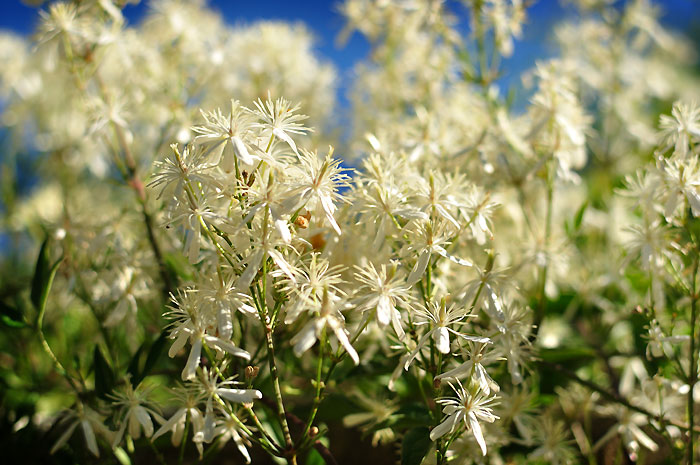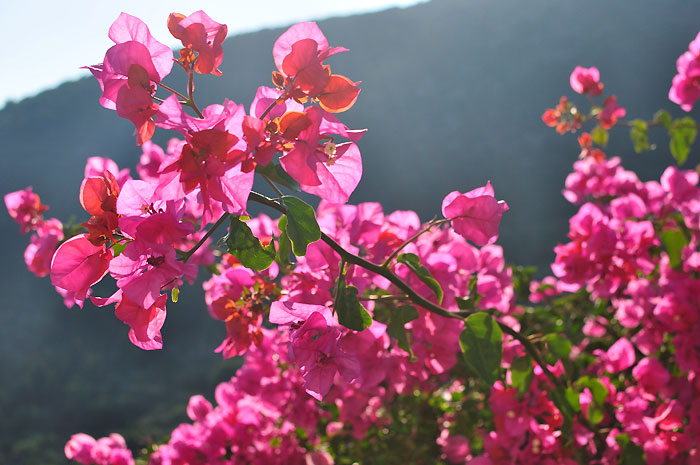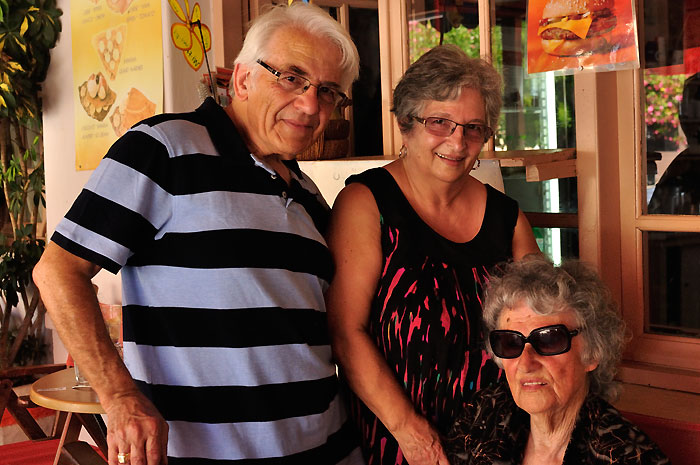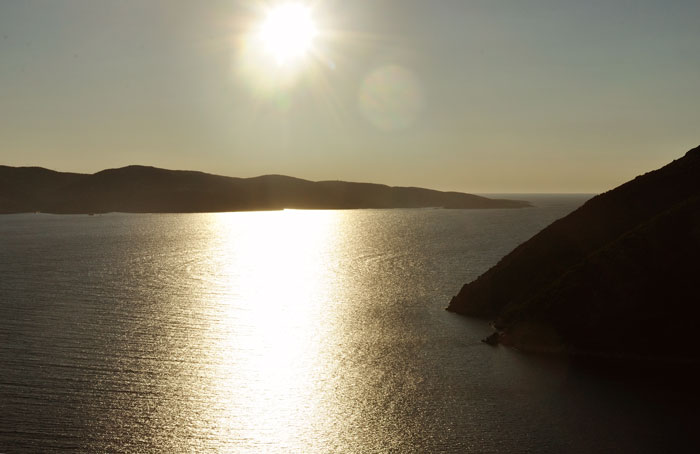 Below - The new summer cinema open behind the Ithaki City Council building in Vathy, called La Nonna. Usual play times are 9.15pm but there may also occasionally be a double, playing again at 11pm. Tonight and tomorrow night you can see "Trespass Against Us' (Paranomes Zoes).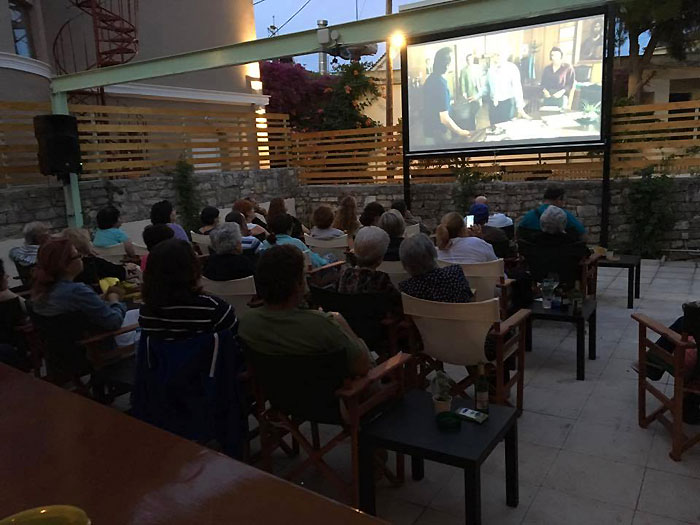 Monday 26th - Below - the stunning colours of dusk over Afales Bay in the north of Ithaca Greece. Ithaki has wonderful views throughout the day, but early morning and evening are magical.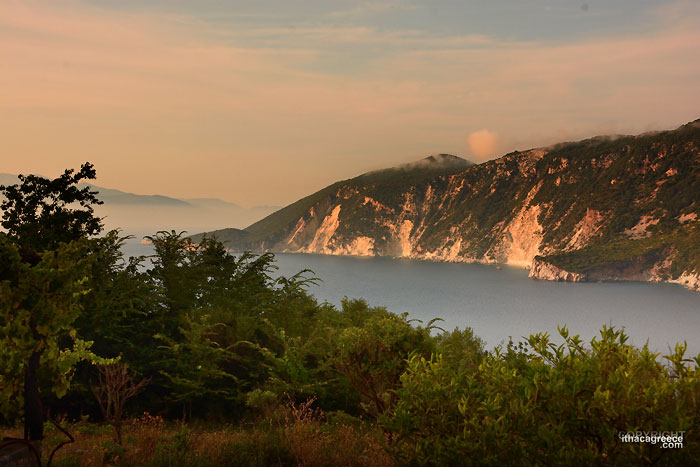 Wednesday 28th - Below - Vathy town. Ithaki's beautiful capital.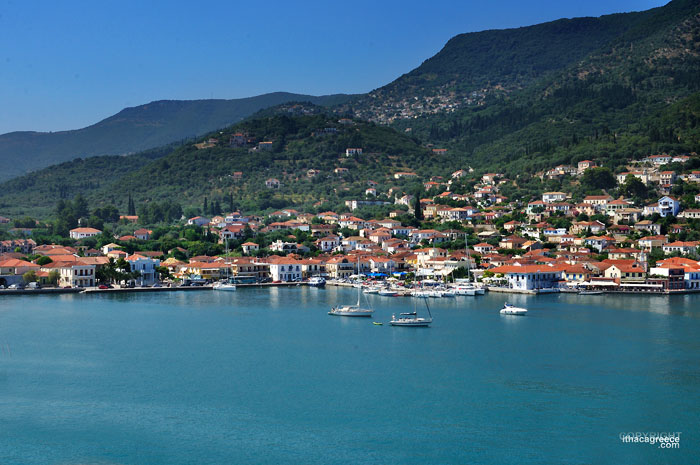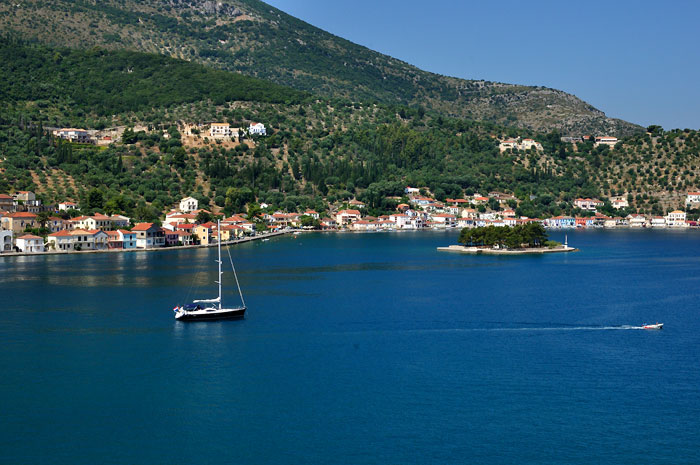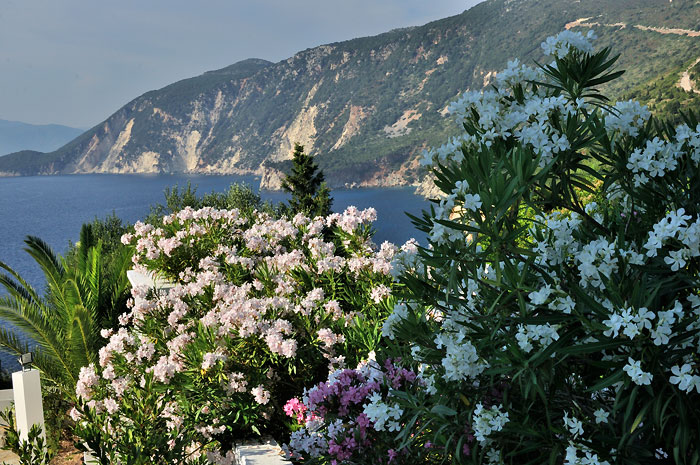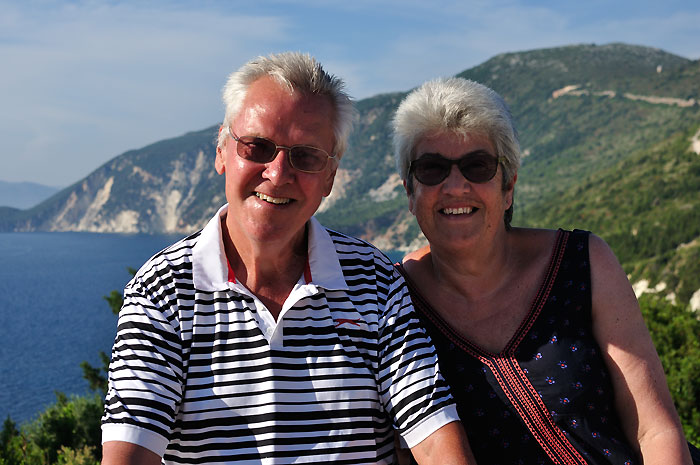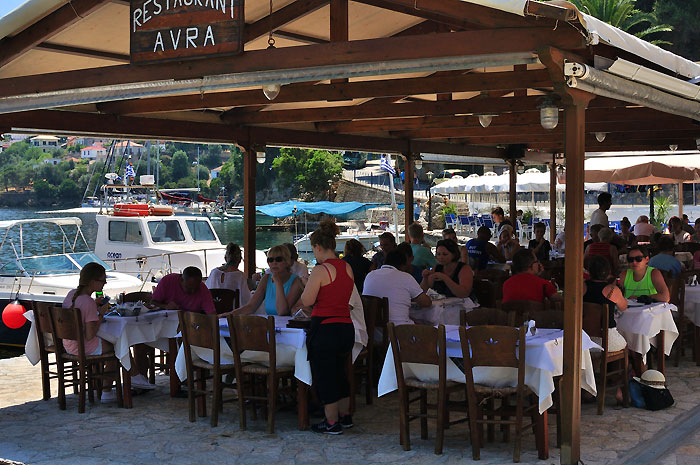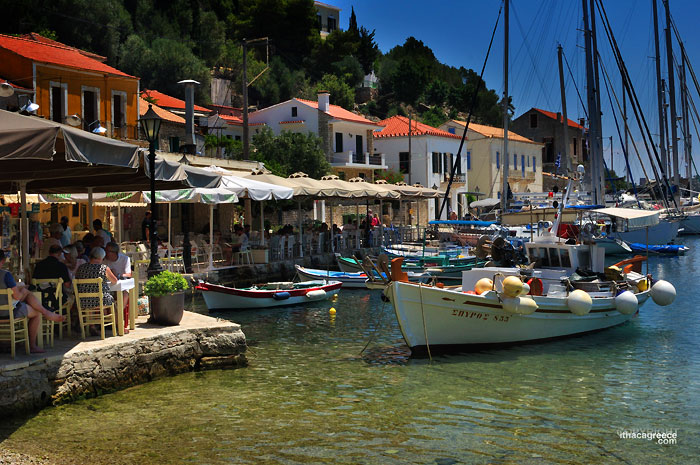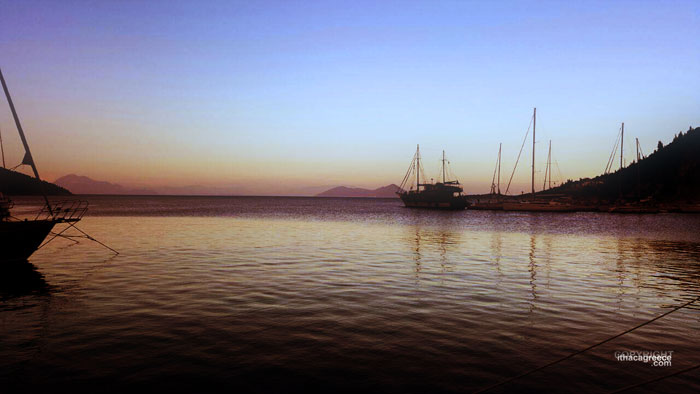 Thursday 29th - This week will be a hot one with the temperature rising to 41C for Friday.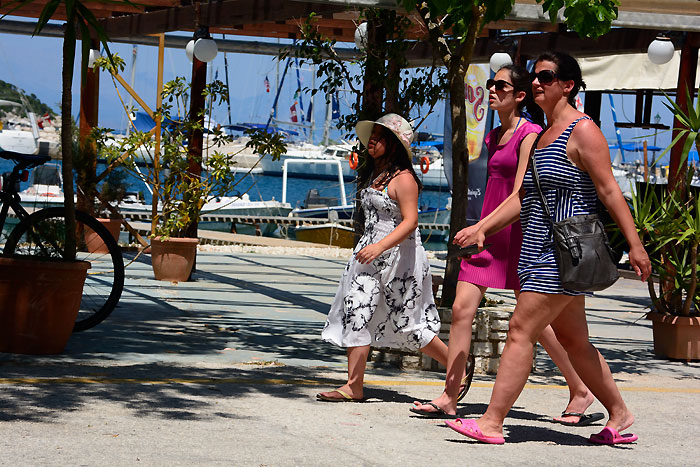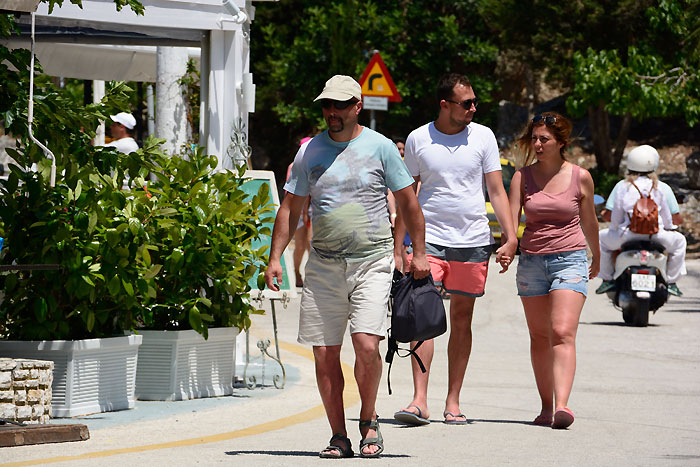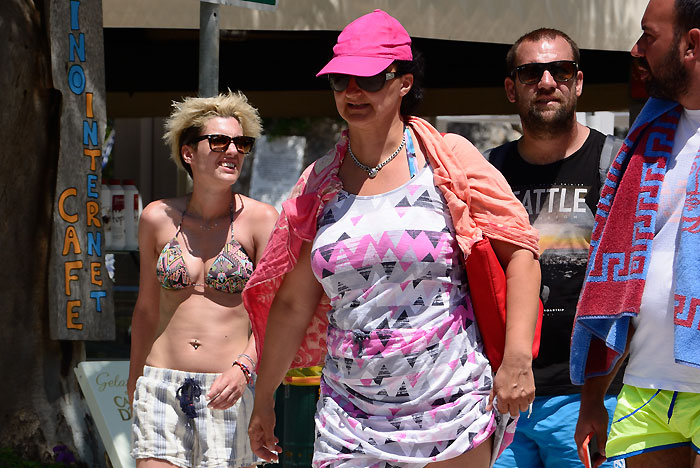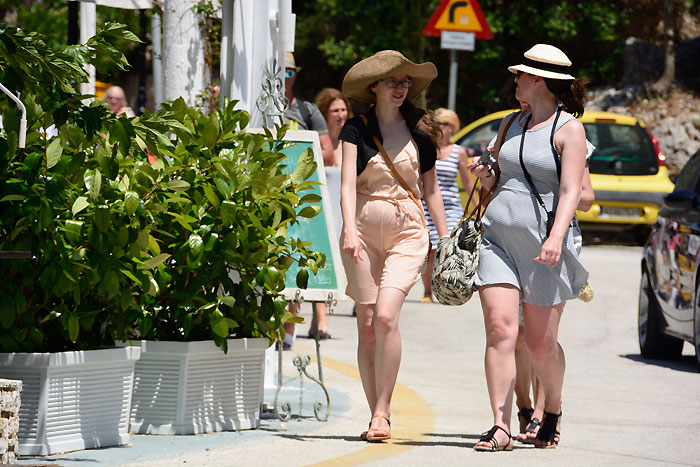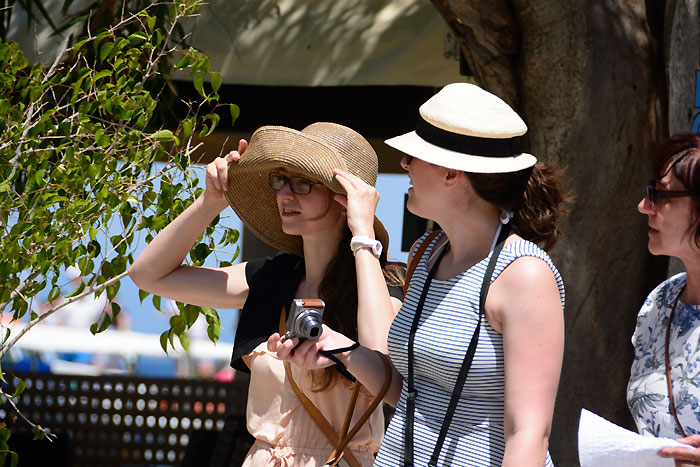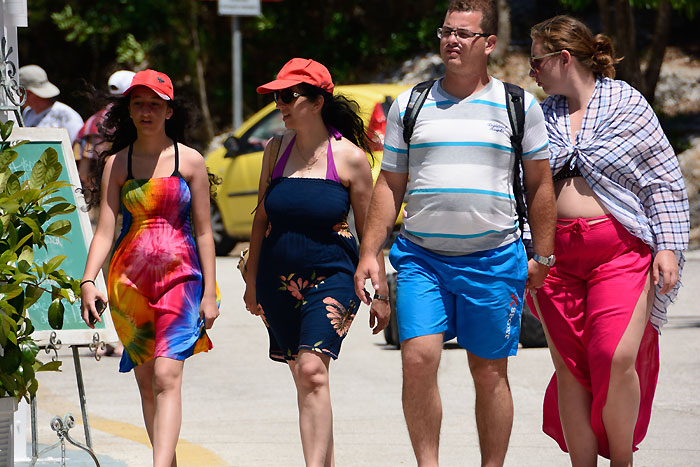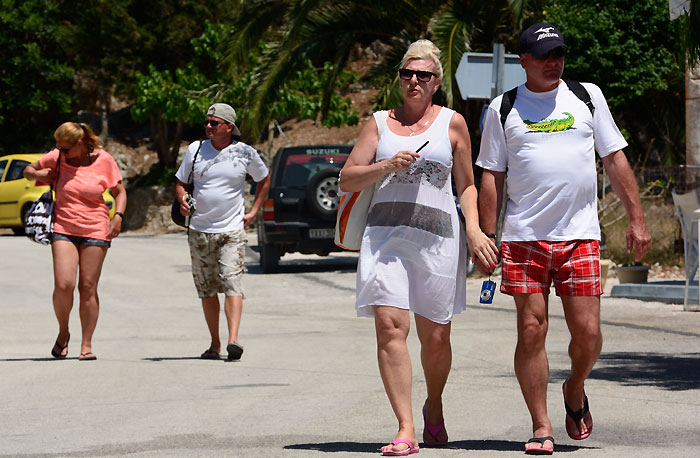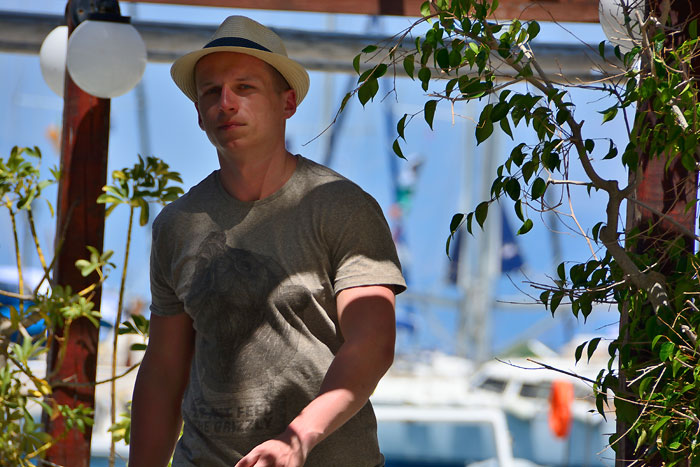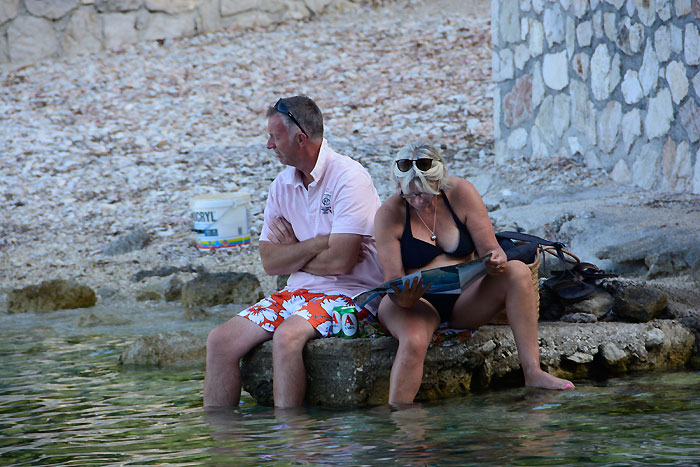 Above - With temperatures rising, the best place to be is in the water. Frikes has a nice cool pool to get refreshed in.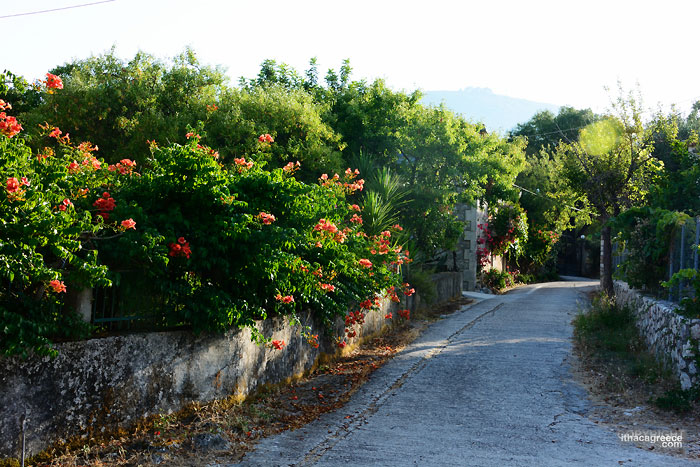 Below - Platrithia may seem a little quiet on a drive through, but if you stop to listen, you'll hear children playing.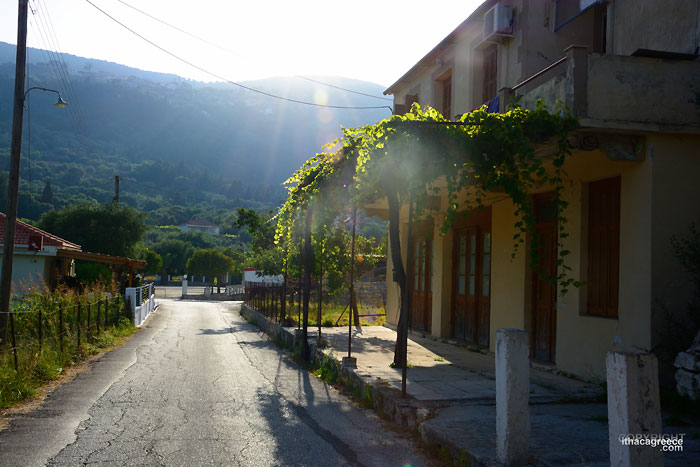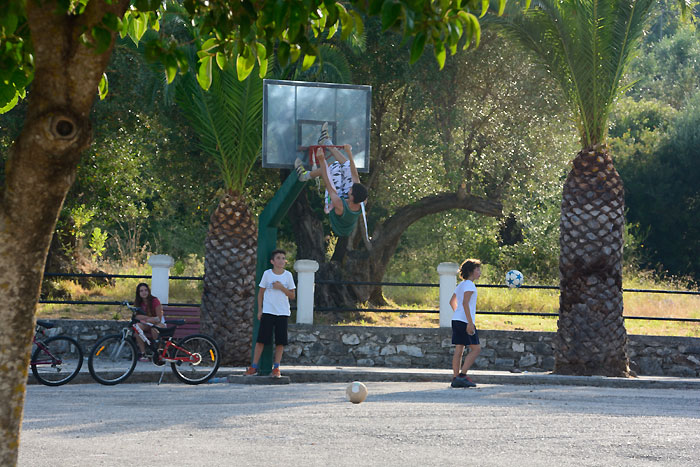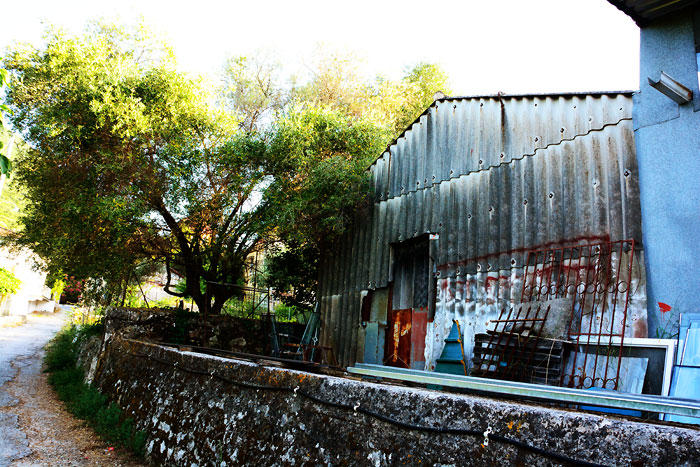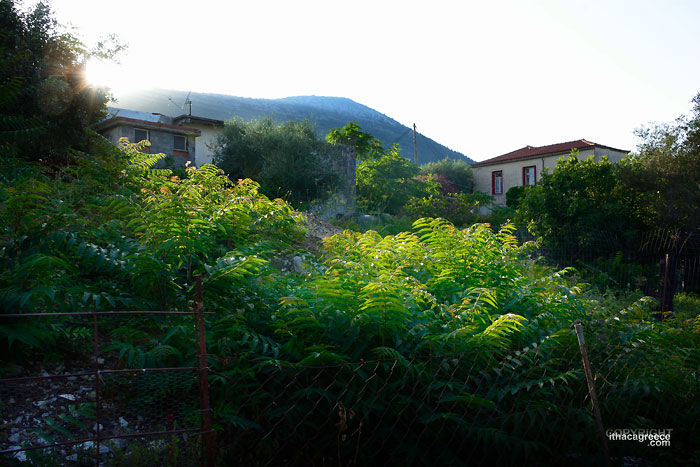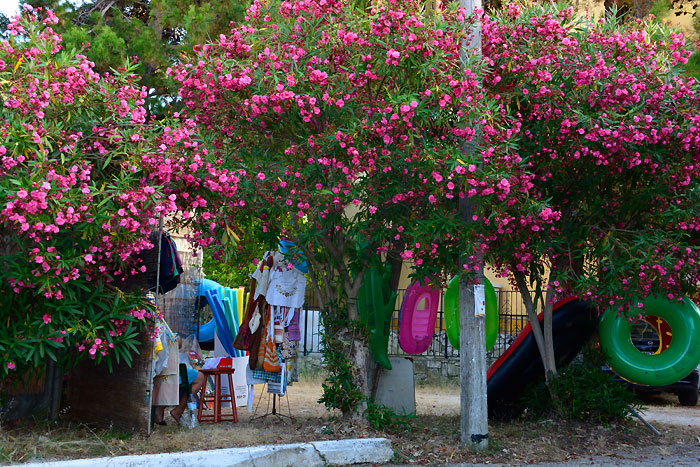 Above - Farouks store in Stavros has supplied nearly most things people in the village and nearby require. Not much has changed here and we're all happy it hasn't.
Friday 30th - The forecast is for around 41C today. Let's hope the forecast is wrong!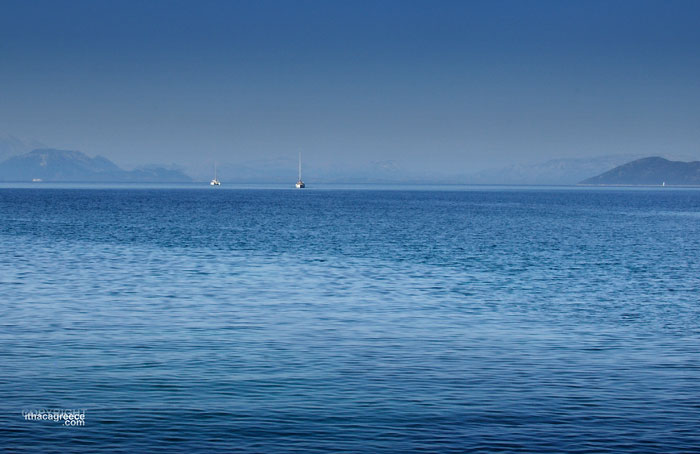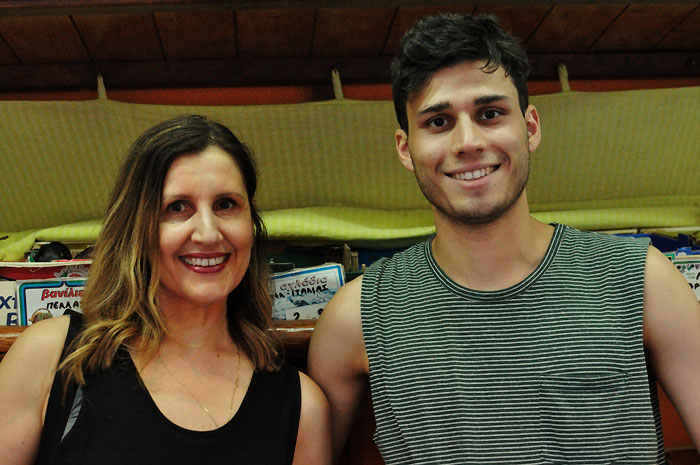 Above - Debbie Argyropoulos (Ithacan Philanthropic Society of Melbourne Australia) with her son Phillip. Practicing philanthropy in Athens volunteering with the THI.
---
June 2017
Summer means fun on Ithaca
Tuesday 20th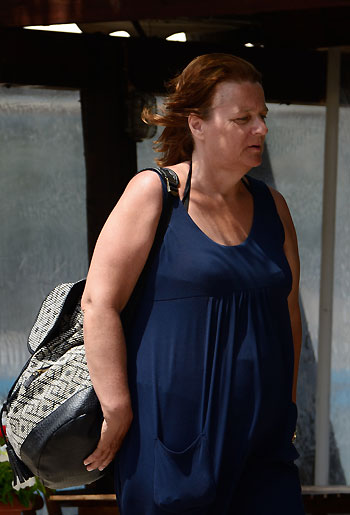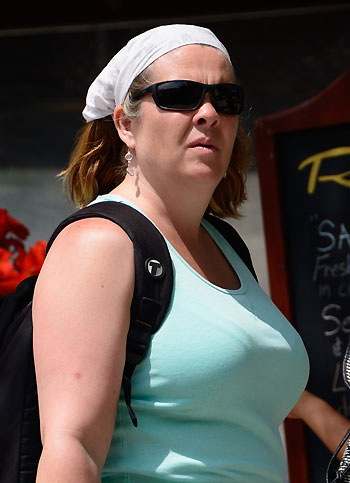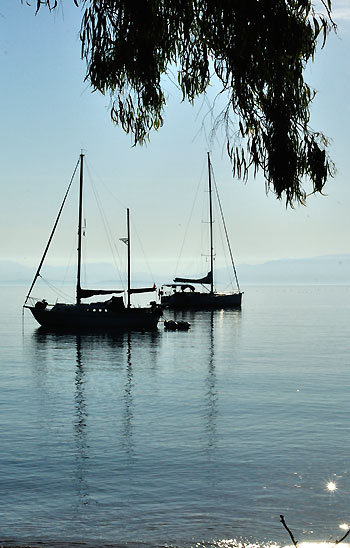 It's only June, but the buzz of summer is everywhere, whether it's in the glisten of our ionian waters or the rattling of cutlery around the bayside restaurant.
Yesterday at midday, a car ran into the shop front of Emilie boutique in Vathy. No one was hurt. How it happened is unknown?!?
It appears that the Piso Aetos works at the port will start again with a new project managing company.
Saturday 24th - Yes, it's definitely hotting up. For those addicted to cinema, and I know there are many of you, a Summer cinema has opened behind the Ithaki City Council building in Vathy. La Nonna, the new summer cinema is open every night and only a mere 5 euro entry for adults and 4 euro for children. For all the information you can visit La Nonna on Facebook.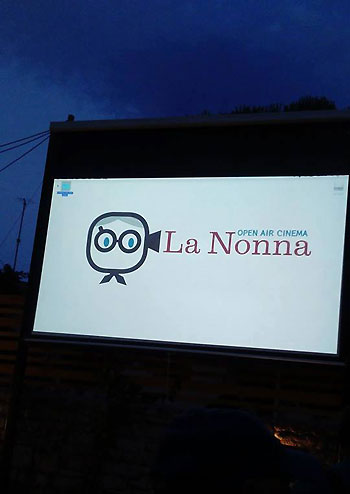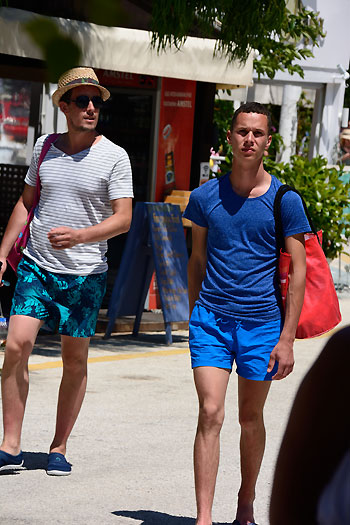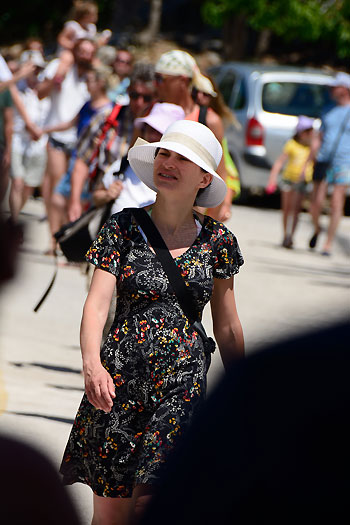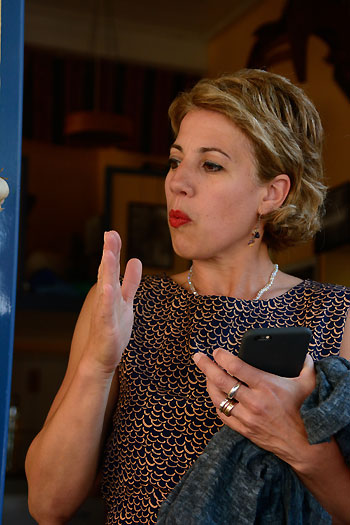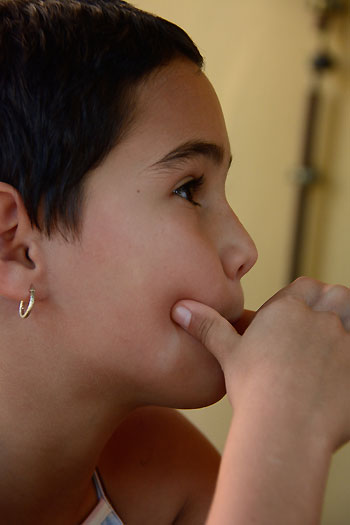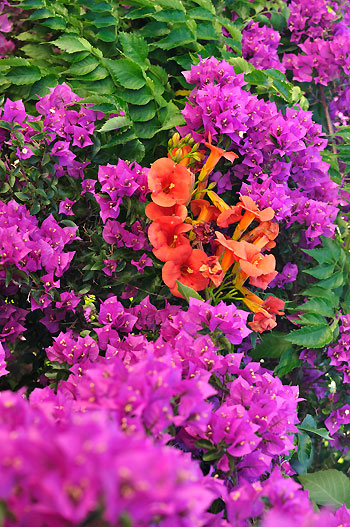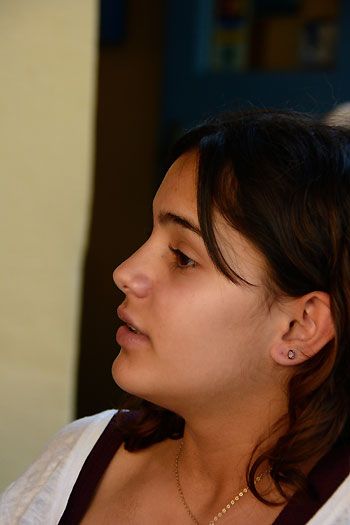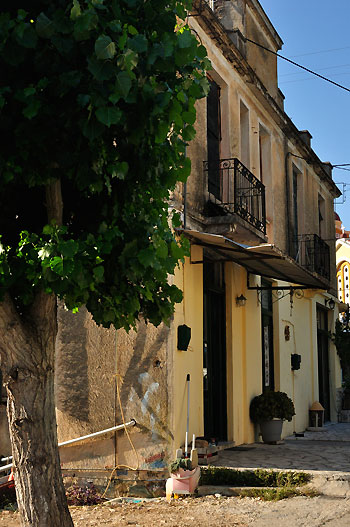 I'm getting alot of emails in regard to the ferry route to Patras. I'm sorry folks, but we've heard nothing about it yet. We're in the dark as are you about when or even 'IF' the route will run again. One thing is for certain, one small ferry from Astakos can not cope with the influx of visitors for the summer. My guess is, the company will run the route again, but only when it's profitable enough for them to do so, that will be mid July to end of August ... probably. Just my guess though.
Wednesday 28th - This June in comparison with past Junes, seems much, much busier. Although people may be thin on the streets during the day (probably because they're at the beach), lunch time always seems to be buzzing as does dinner time.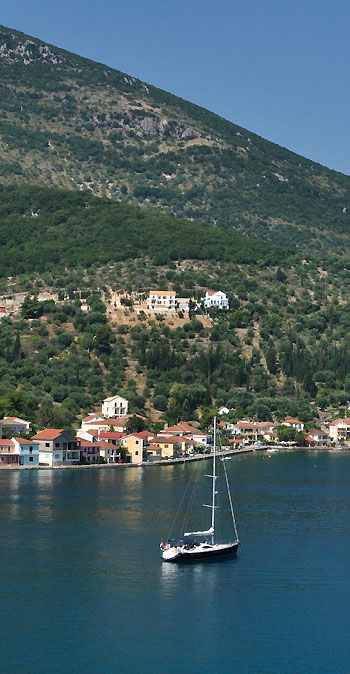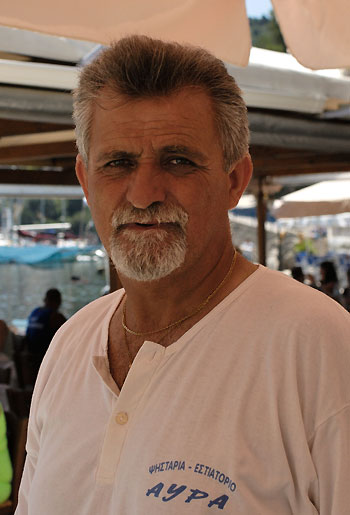 Thursday 29th - Daytrippers come in all colours, shapes and sizes, looking for another hit, whether it be a nice view, a good beach or a memento.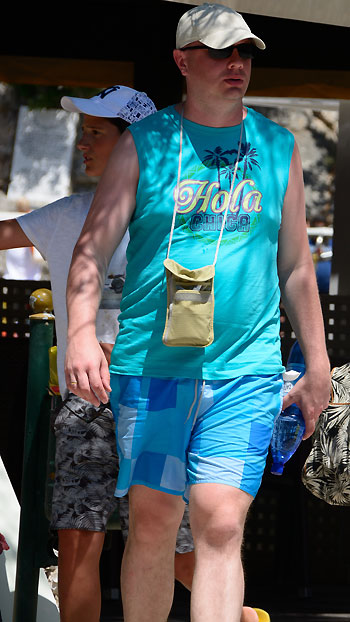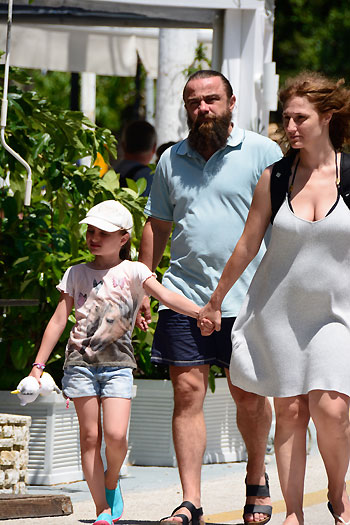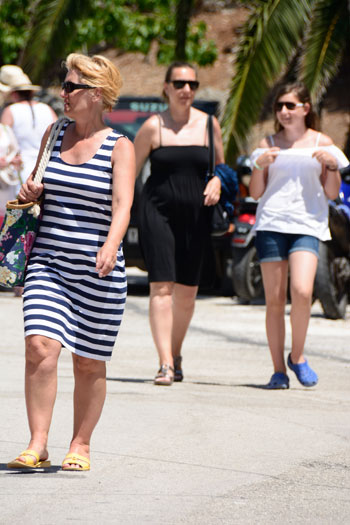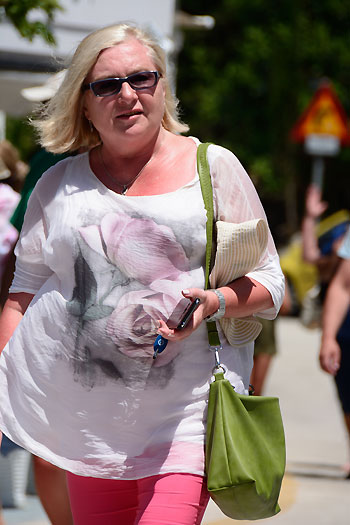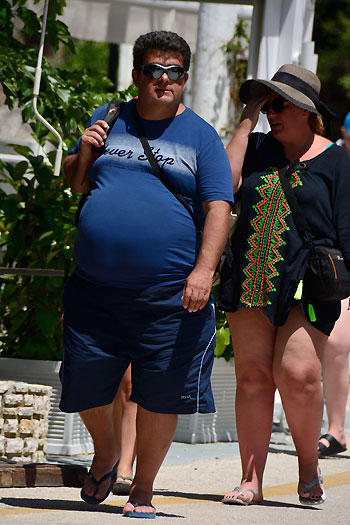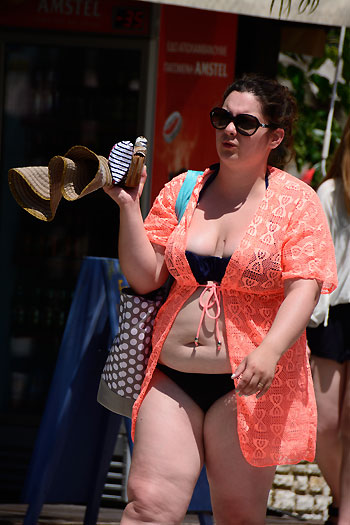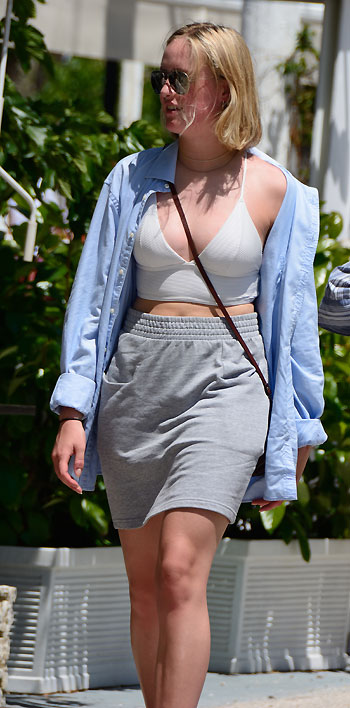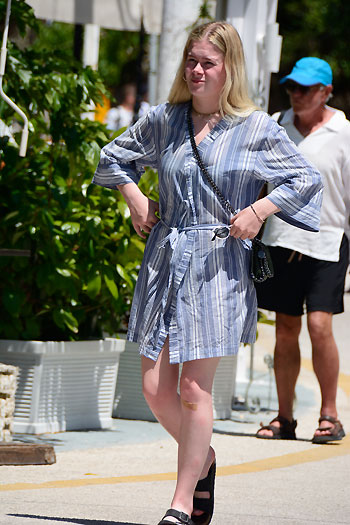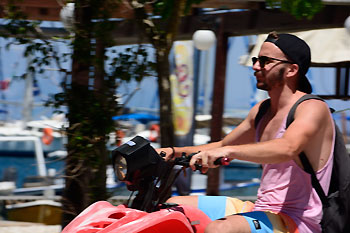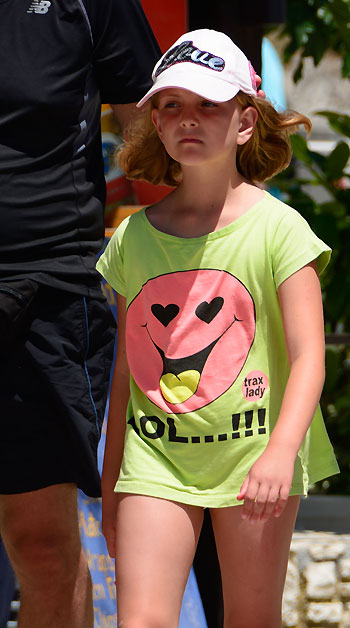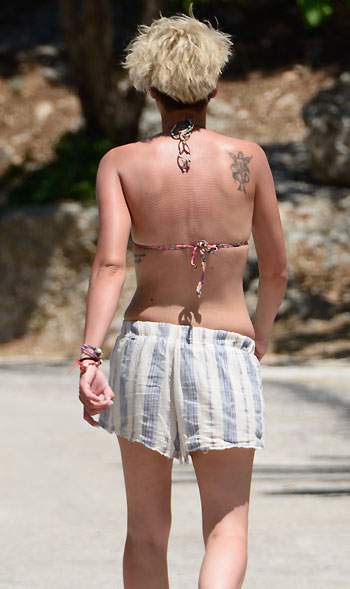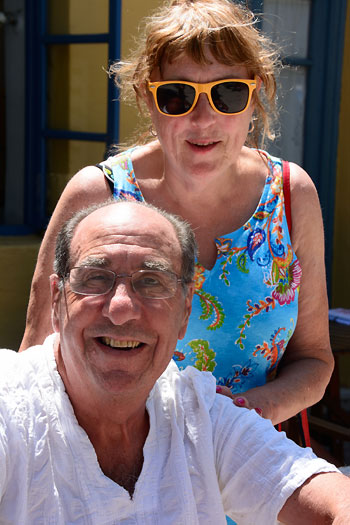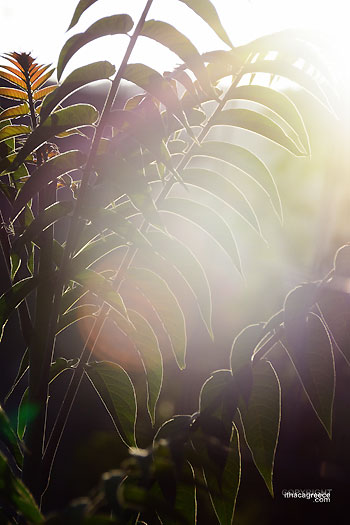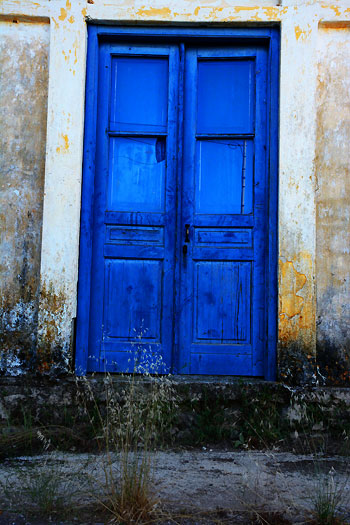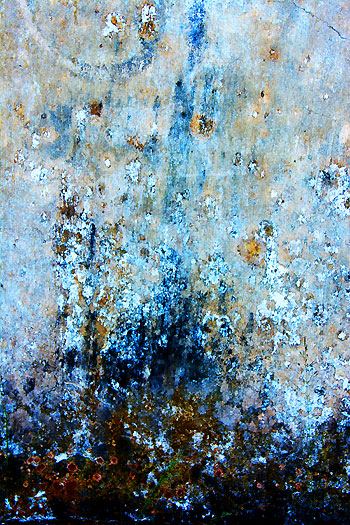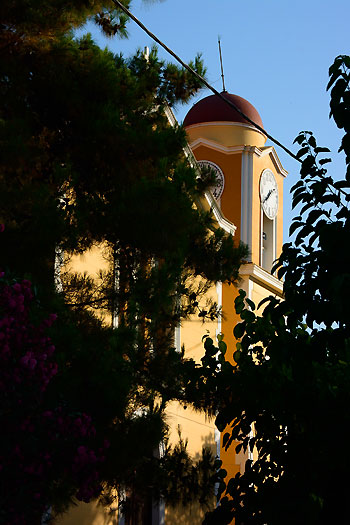 Friday 30th - The end of another month is upon us. July will bring more and more visitors to the island.