What's New On Ithaca
Hello, Ithaki Lovers!
Times are changing and so is ithacagreece.com. A new look for the era of surfing on tablets/ipads and mobile phones. It's a mountain we have to climb. There's no way round it. So, bare with me while I make my way through all the top pages.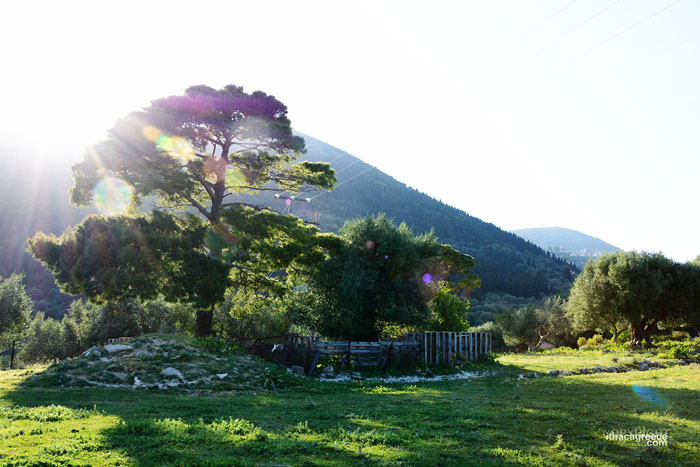 Above - Near Pilikata in Stavros. There are some patches on Ithaca that seem pretty close to what paradise should look like. This area of the island, is particularly beautiful with it's green fields and tall trees.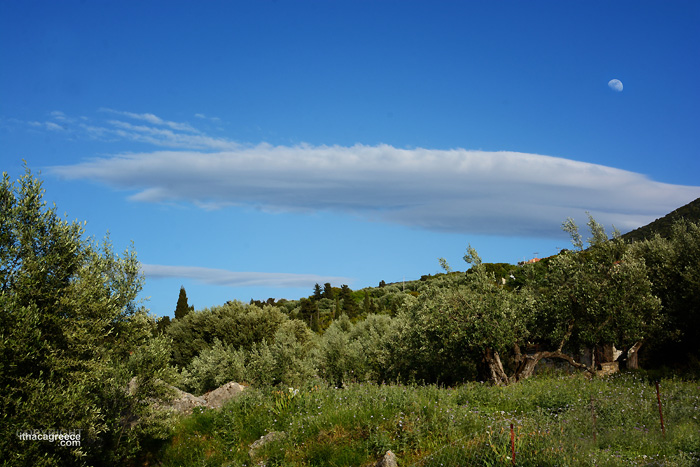 Above - Looks like someone smeared the clouds across the sky today, and the early moon in the shot was a happy accident.
Above - Frikes is still in the early stages of waking up after a long damp winter. It's beginning to look how we expect it to with all the colour of a Greek island bayside.
In the north, the boys are back in town and Yefuri is open again starting this Sunday with brunch. From their humble beginnings, Mark and Andy have built a great reputation for the Yefuri atmosphere and food. Brunch is a popular Sunday rendevouz, not only for visitors to the island, but also for locals.
Ithaca is open for business. Where are you?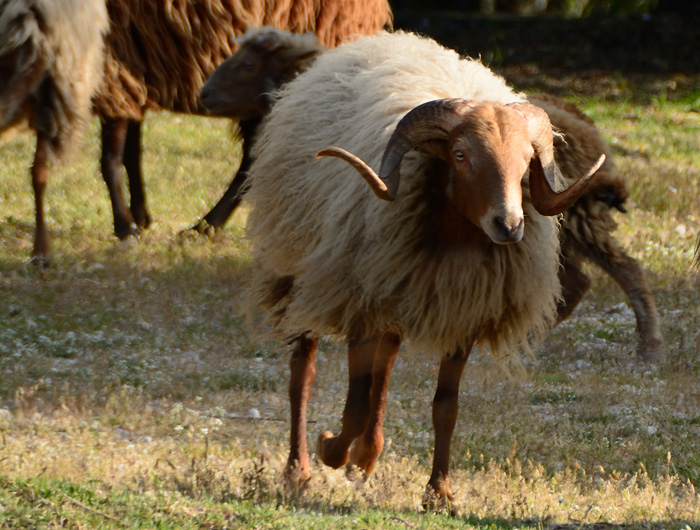 ---
April 2015
Ithaca is absolutely stunning at this time of year. Green and lush with big blue skies.
Tuesday 28th
With more people using mobile phones and tablets to surf the internet, ithacagreece.com is making some changes site wide to accommodate the new trend. We can't update all the pages since 2003, there are actually thousands of them, but we will update all the top level pages that get so much traffic. When Google announced it was going to favour mobile friendly websites in their search results recently, we just had to jump on board, regardless of the workload and the bad timing of it. I hope you'll bare with me while I make my way through. ithacagreece.com started when we only had dial-up internet connections and very few people knew what a computer was on Ithaca, let alone own one. I learned as I went along, so some of the older pages are a testament to that, they'll stay as they are. You can always sqeeze, pinch and stretch if you're on your mobile devices.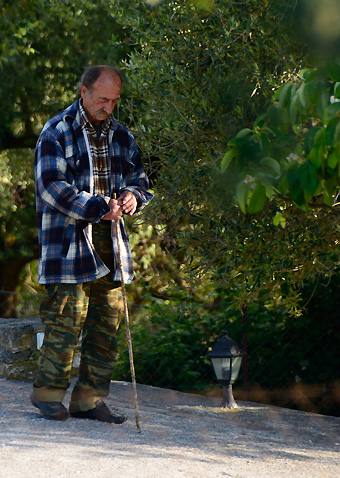 It's natural that when the sun comes out, we all think it's time that more people should arrive, but it's not the case. It's only April, and April is usually still a quiet month.