What's New On Ithaca Greece
Febuary on Ithaca
Dramatic skies for Winter on Ithaca Greece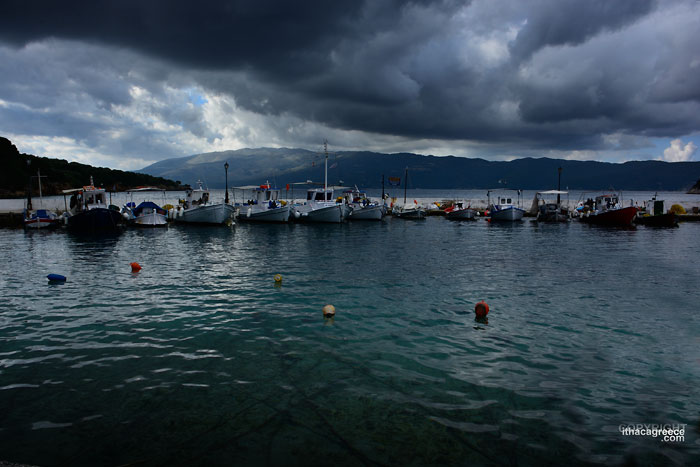 Febuary 2016
Sunday 21st - Finally yesterday, after some very Indian summery weather, we had a little wintery chill again. Just doesn't feel right for there to be more warmth outside than inside at this time of year.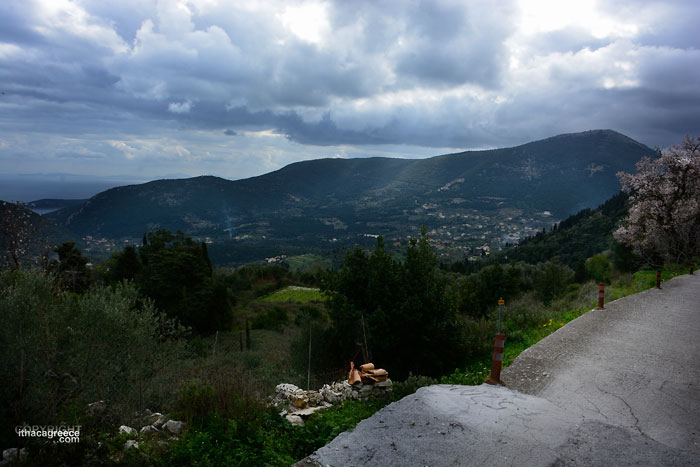 Above - View over Northern Ithaca from the road to Exoghi village.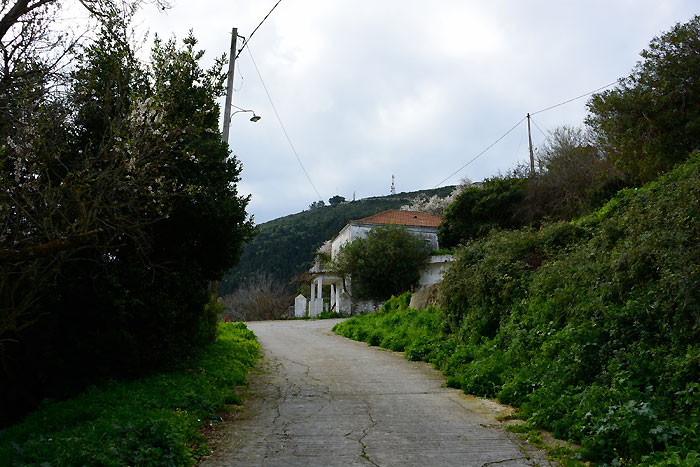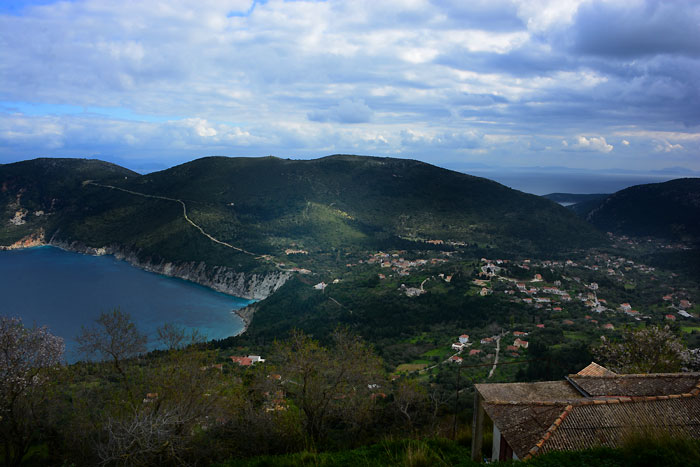 Above - Exoghi affords some spectacular views down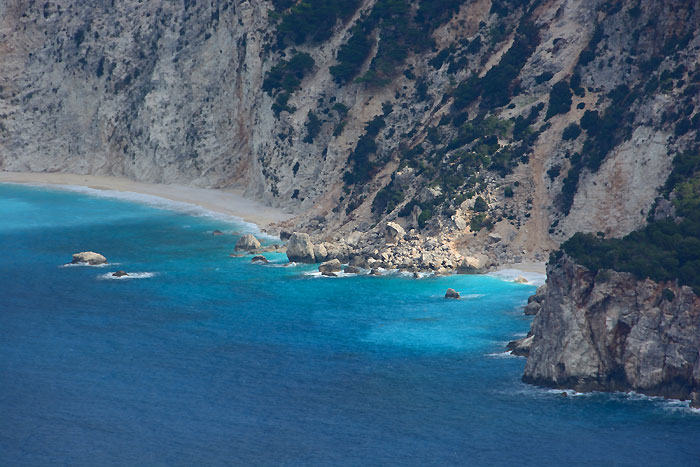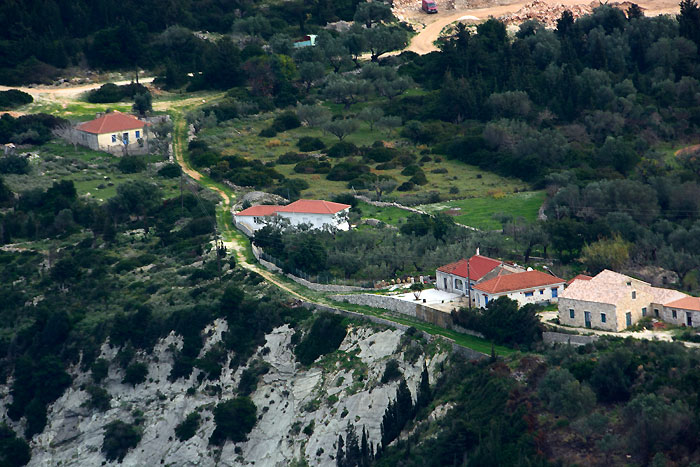 Above - Above the cliffs of Afales.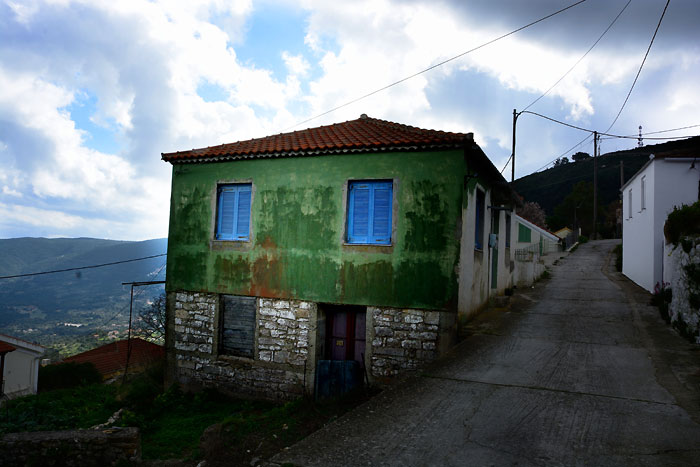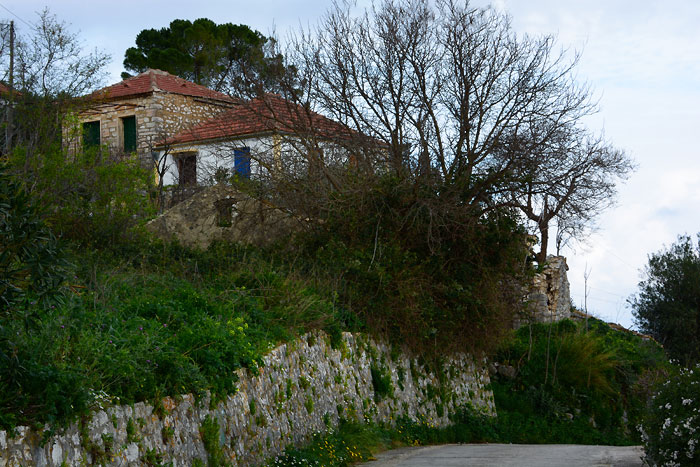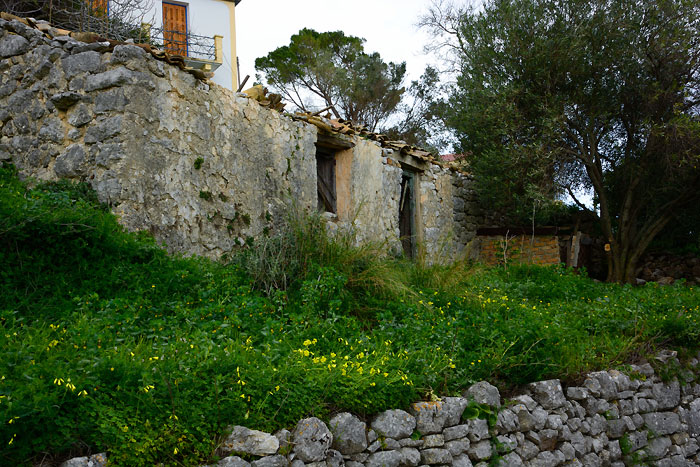 Exoghi is one of the less inhabited villages during Winter, but in summer has a thriving community of locals who live away from the island for the colder months and return each summer.

I've got to say, it's nice to be back on Ithaki after my almost 3 month absence. There really isn't a better place to be.
Monday 22nd - A chilly biting wind brought down yesterday's temperature and riled up the sea around the Ionian.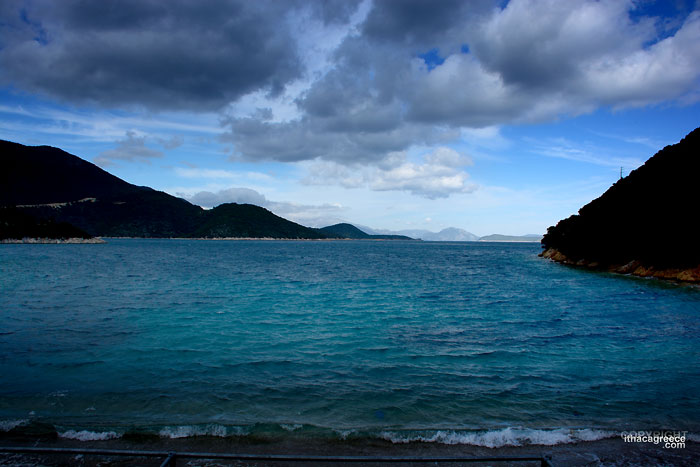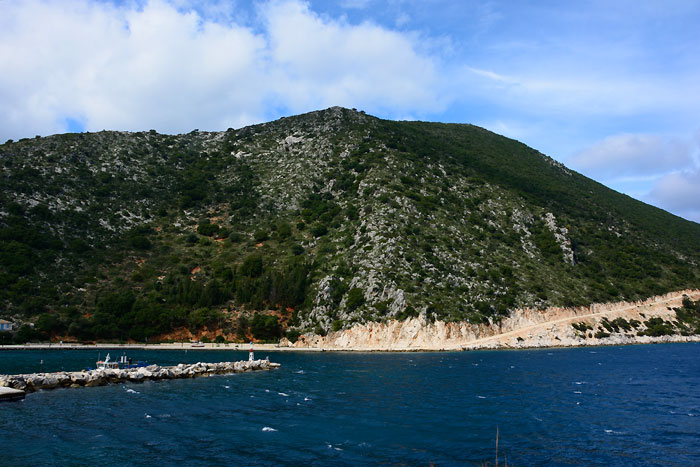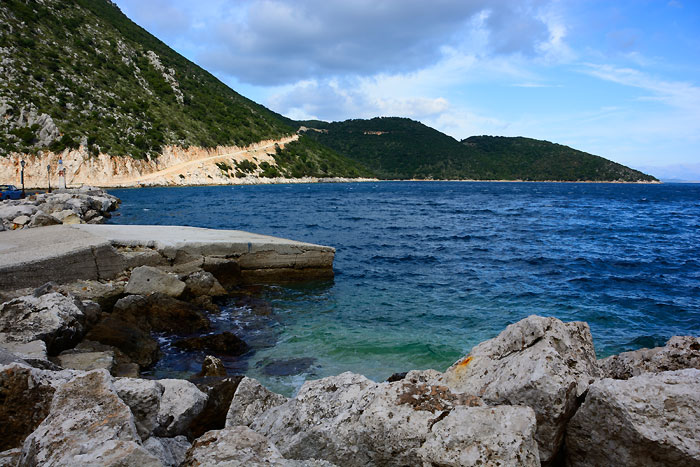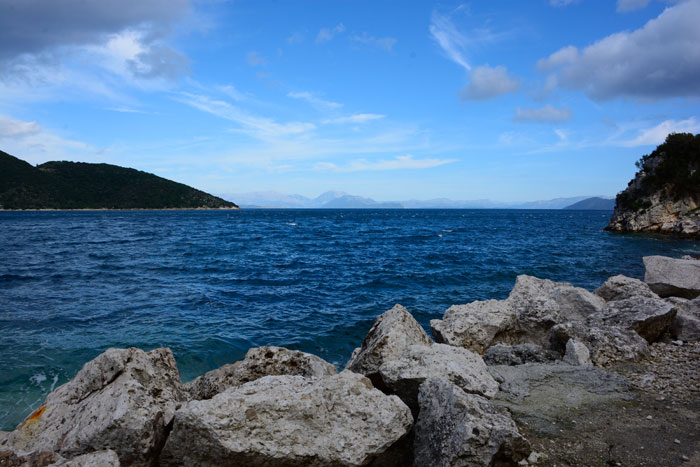 Blue skies now and then interrupted an overcast sky.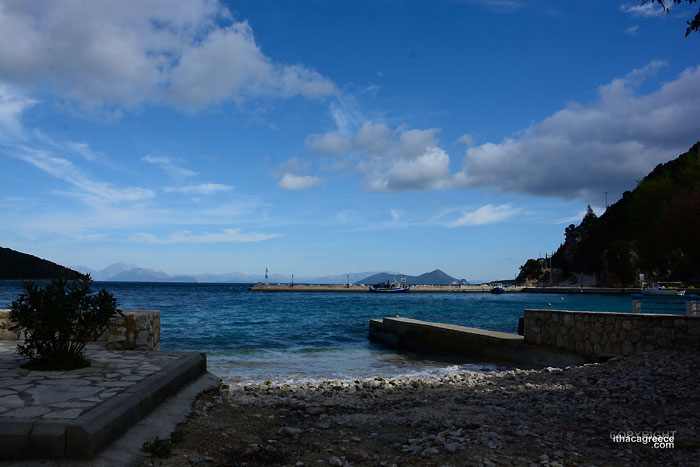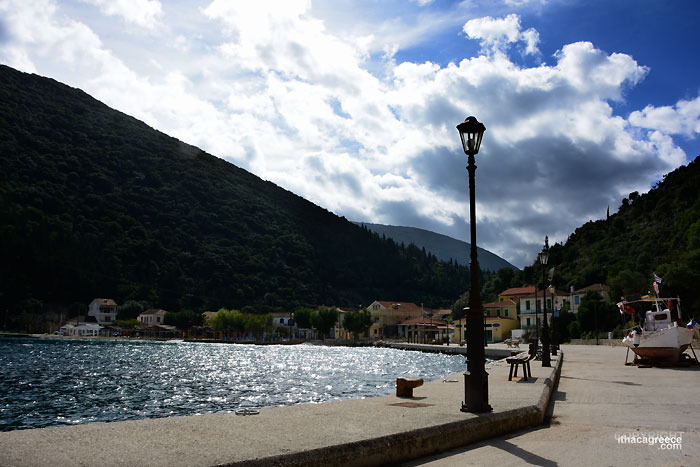 Above - Frikes Bayside. Quite a different feel to this village during the winter months. There are no echoes of cutlery clanking from restaurant to bar at this time of year.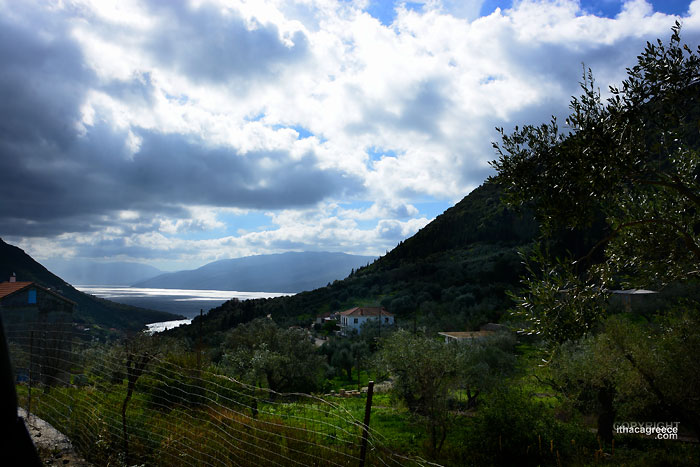 Above & Below - The clouds played a shadow game through streams of sunlight over Polis Bay.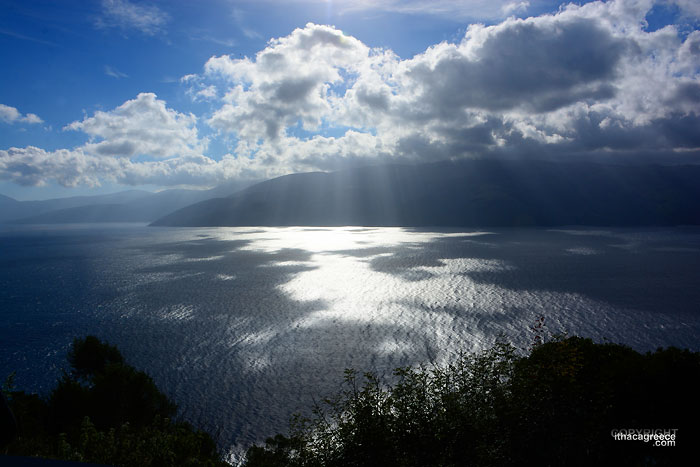 There'll be lots more to do over the coming weeks. Carnival Parties, Burnt Thursday, theatre and music. After what seems to have been a very quiet winter, Ithaca will be waking up with a bang of celebrations for the build up to Greek Easter.
Wednesday 24th - You would never guess it's winter. February is usually the coldest month, but not this year!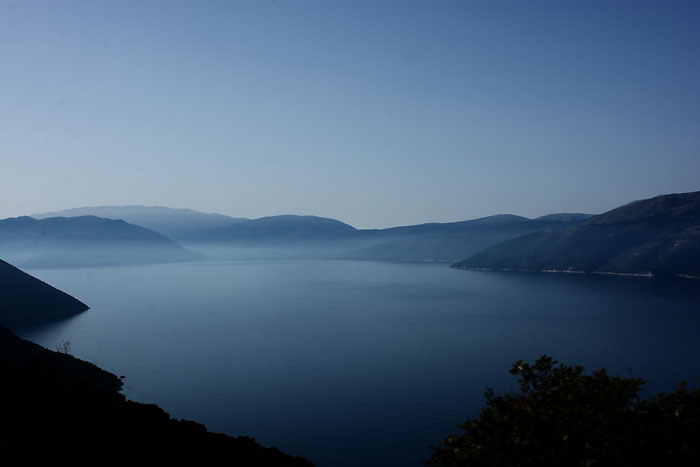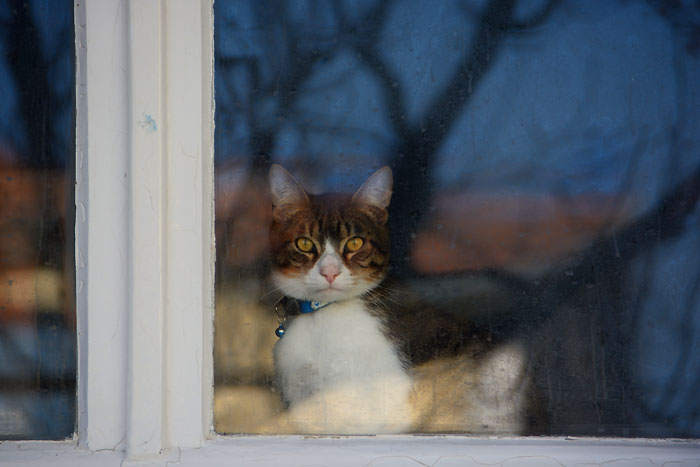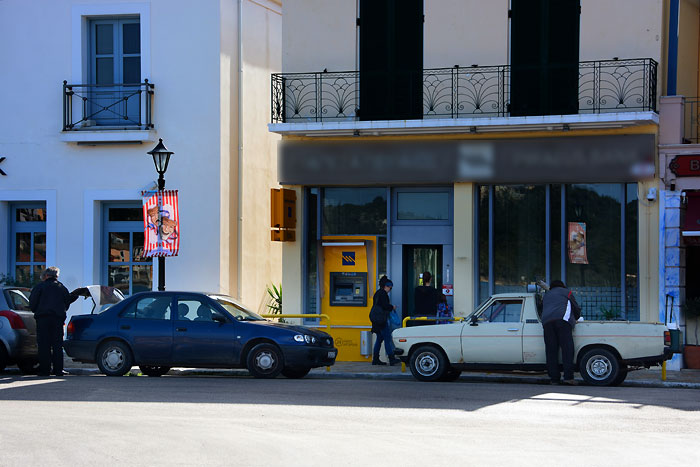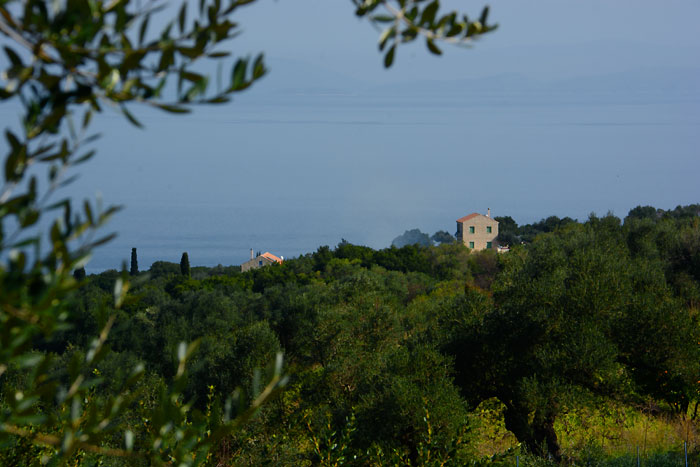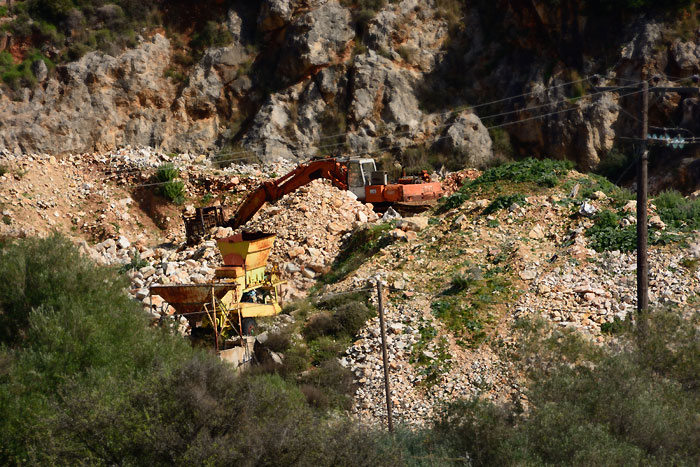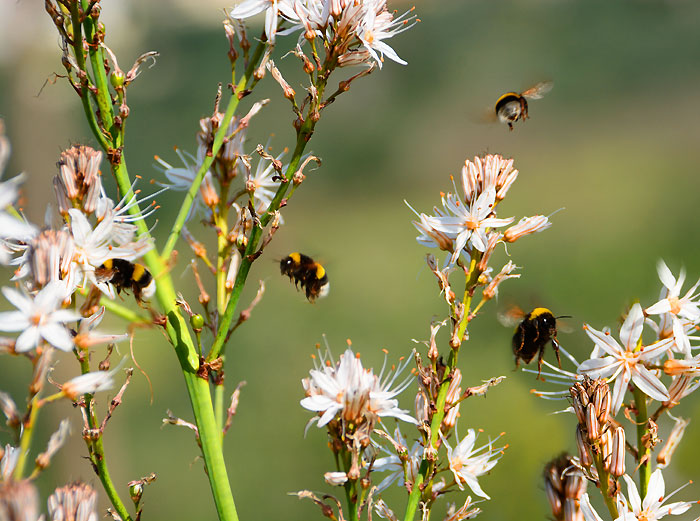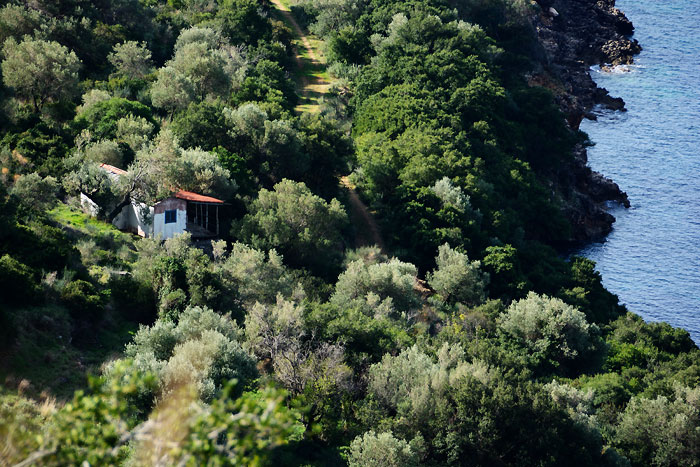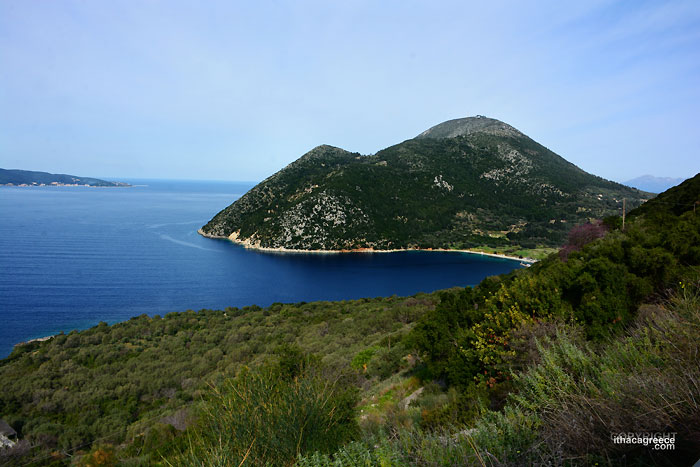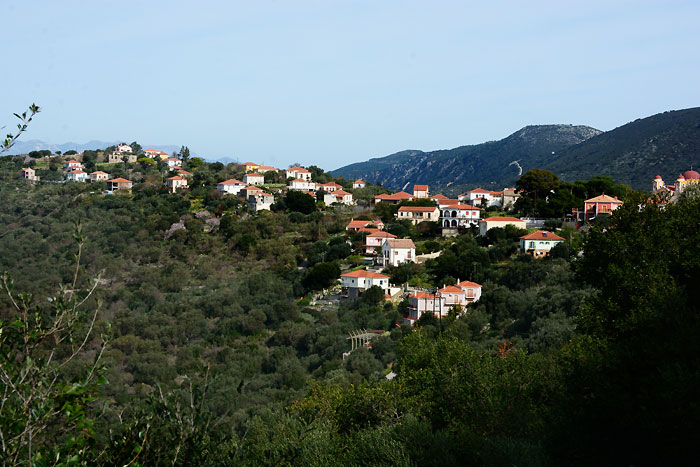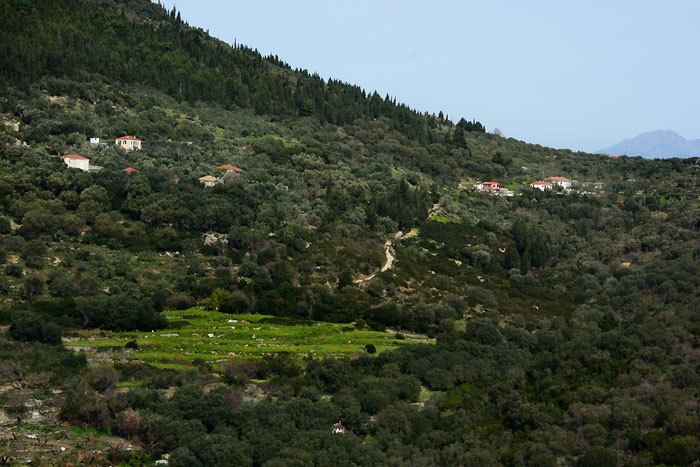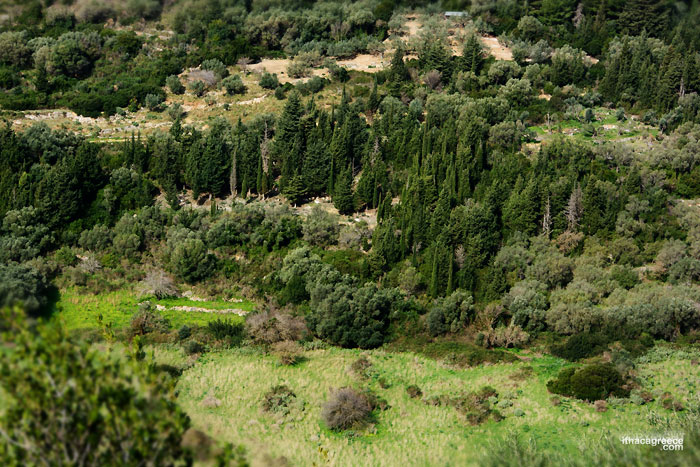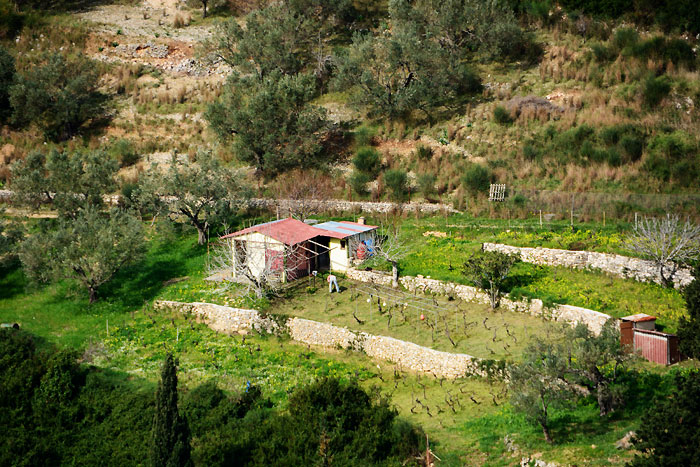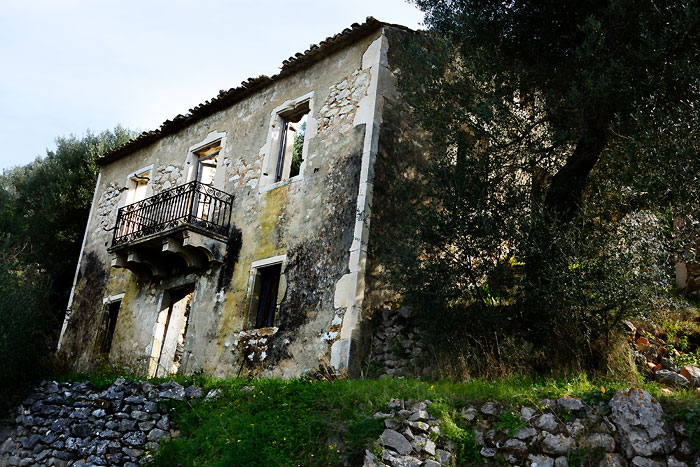 Saturday 27th - Absolutely brilliant weather. It's not usual, but it IS brilliant. Below overlooking Polis Bay and Kefalonia island in the distance from the outer edges of Stavros in the north of Ithaca Greece.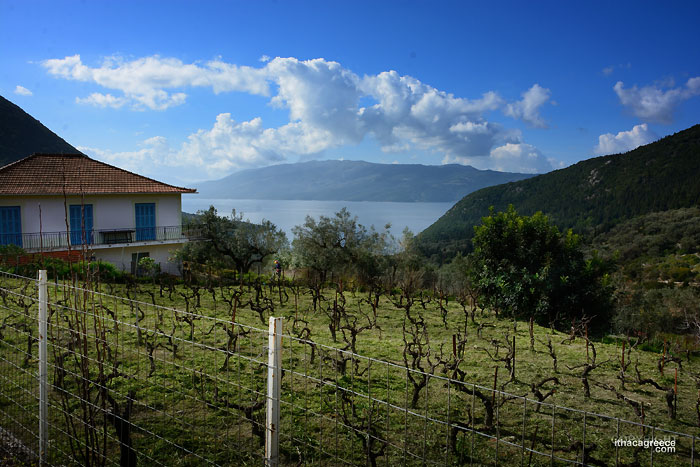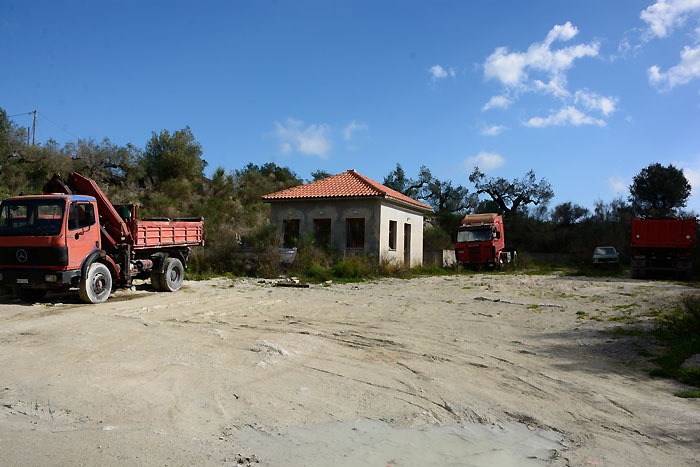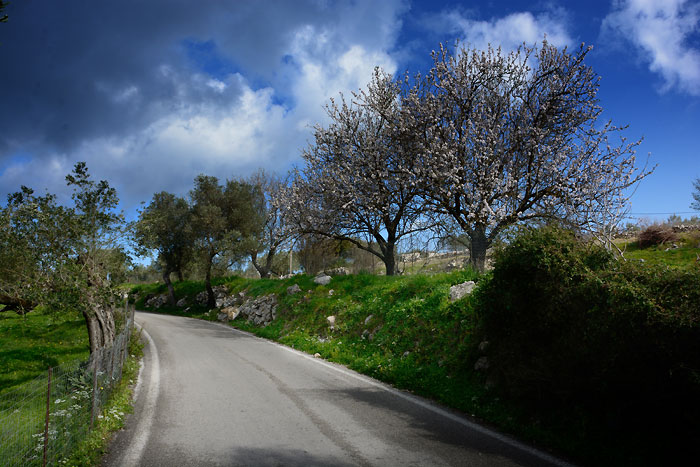 The wind has nearly blown away all of the almond blossoms.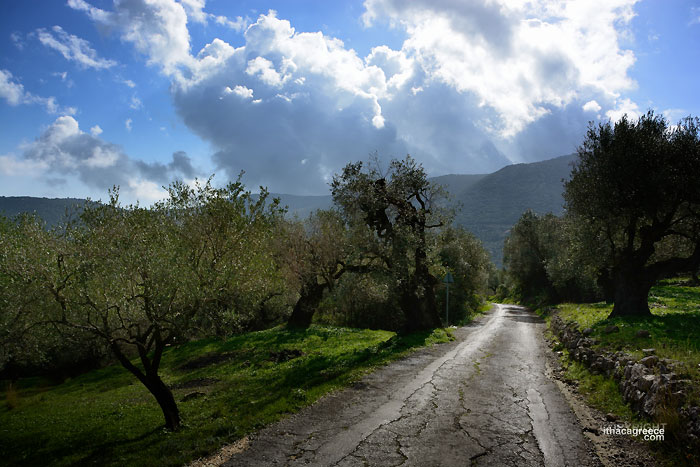 Above - On the road to Exoghi.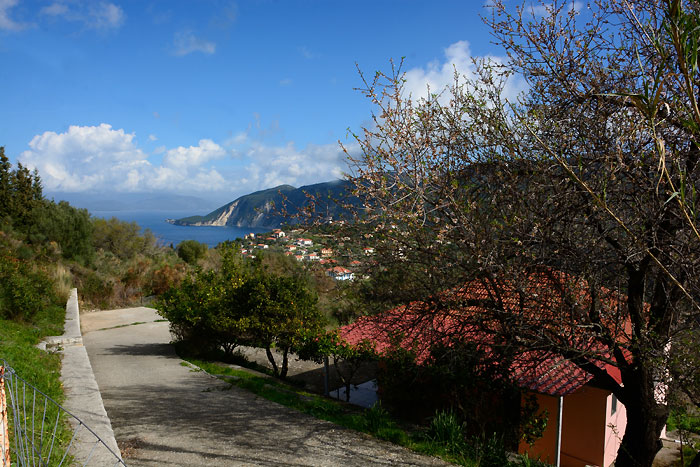 Above - Overlooking Afales from the road to Homers' School, Filitou.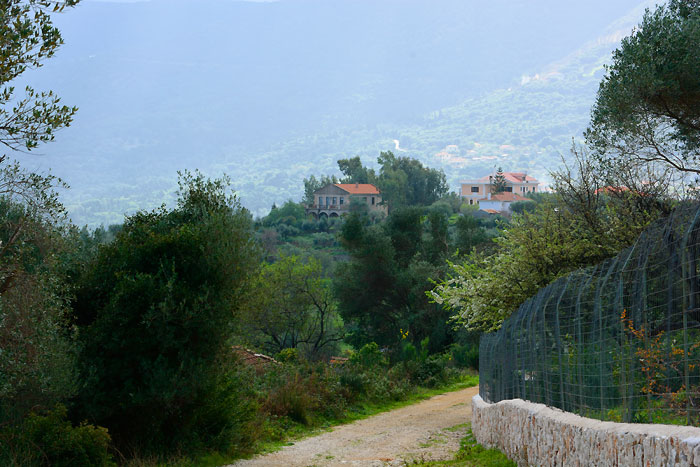 Above - Pilakata hill looking regal in the light.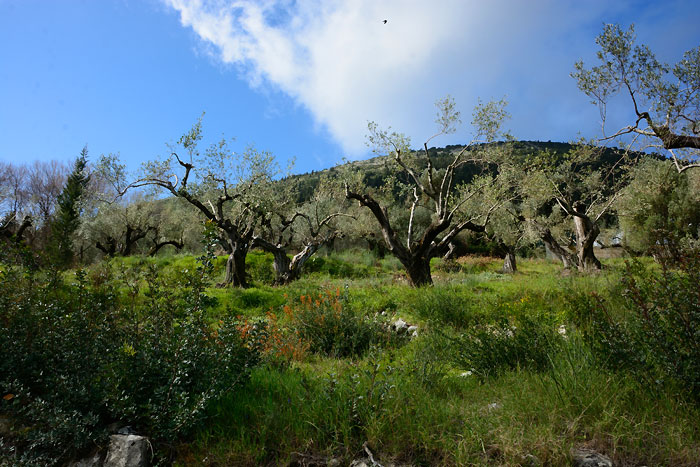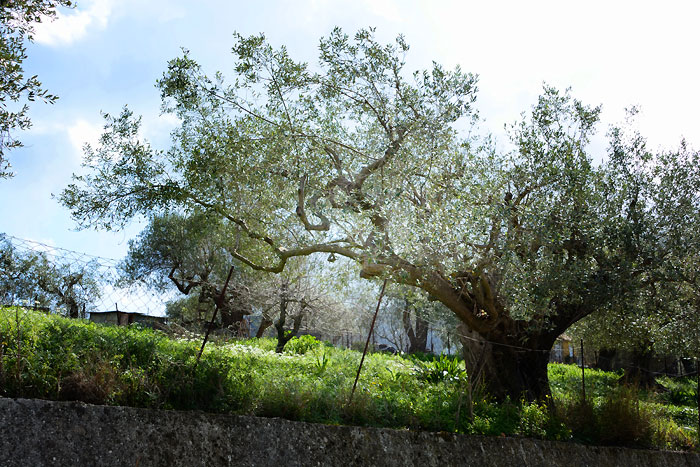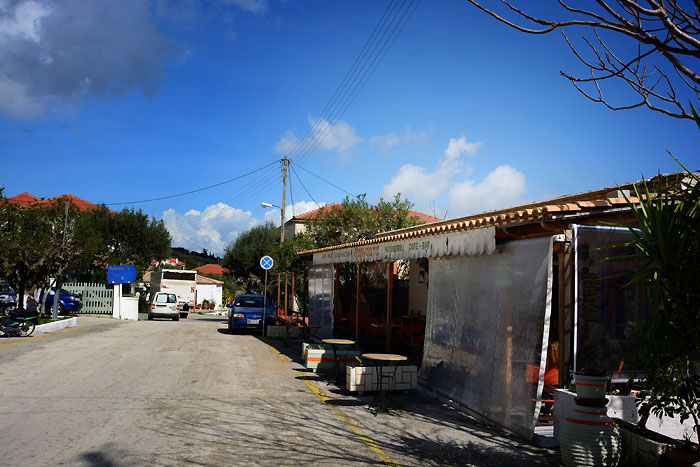 Above - Margarita Cafe, an institution in the north of Ithaca. Always there for drinks and snacks, no matter what the season.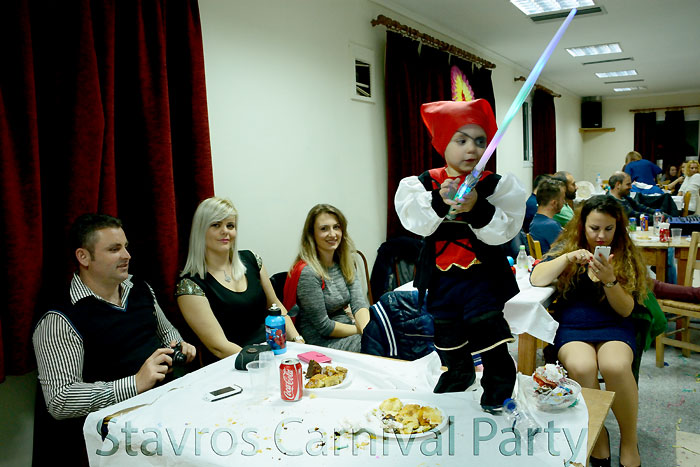 Above - Last night the north of Ithaca held it's pre-Carnival Party. Lots of fun, colour and costumes. For more pics, CLICK HERE or on photograph above.
Monday 29th - Already through the second month of 2016. Time is absolutely flying by!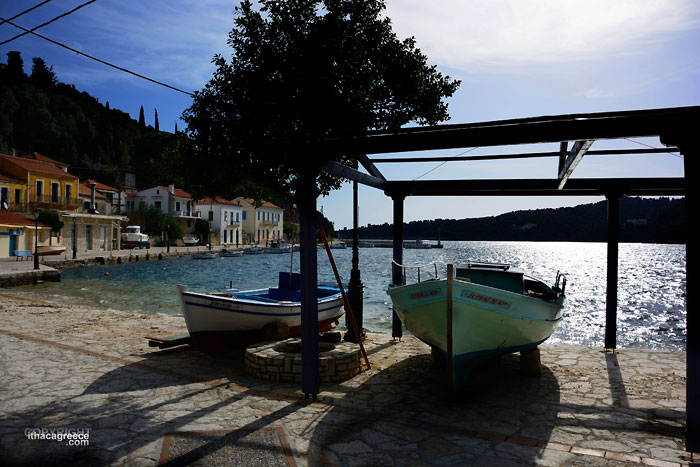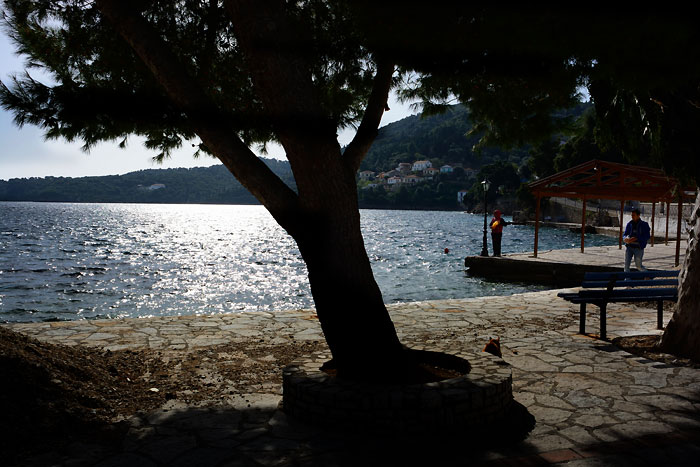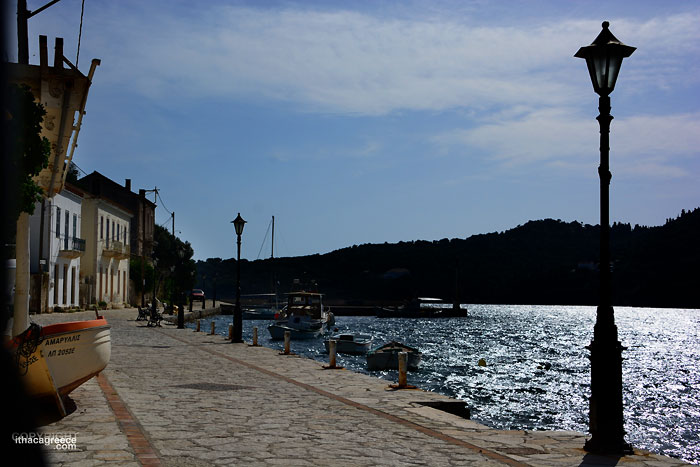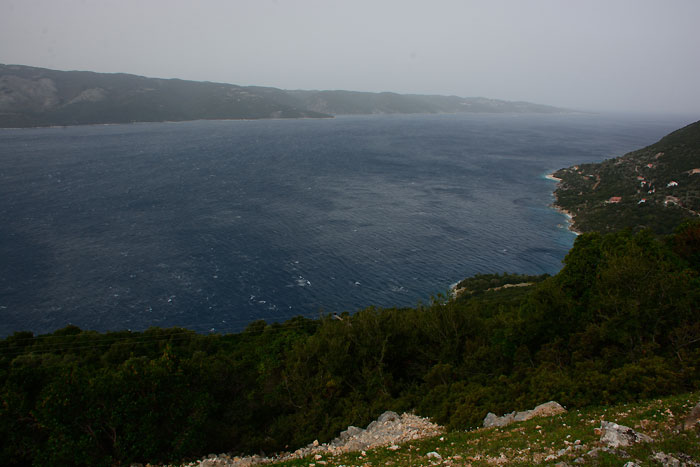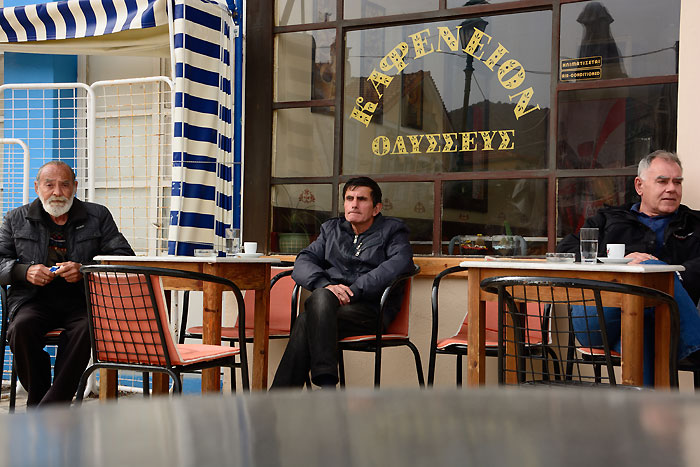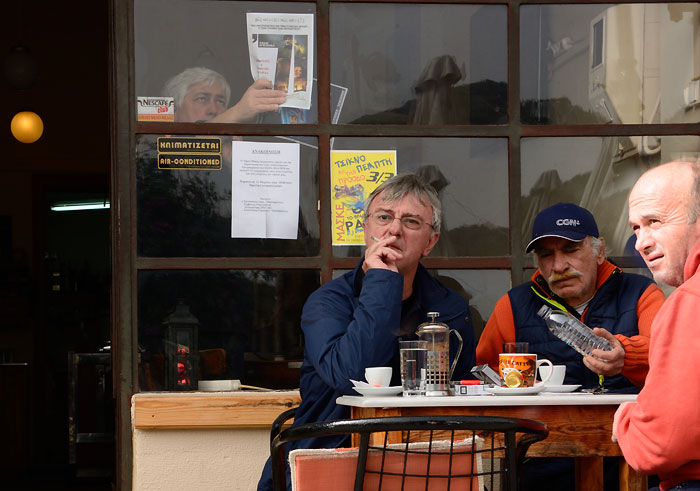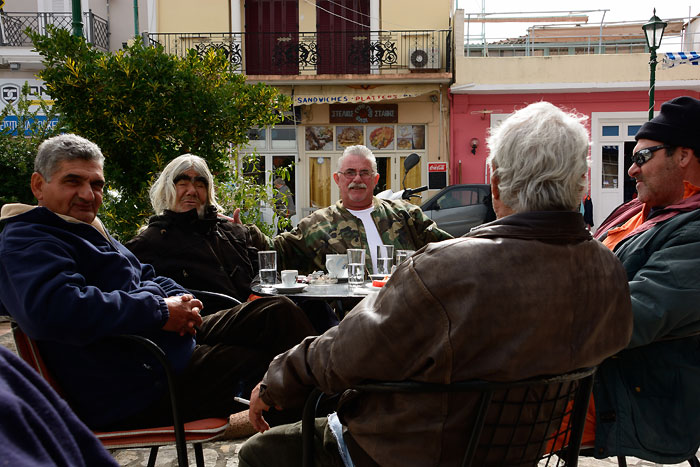 ---
Febuary 2016
Almond blossoms decorate the hills
Sunday 21st
The past couple of days there's been some much needed rain, but equal amounts of sunshine too.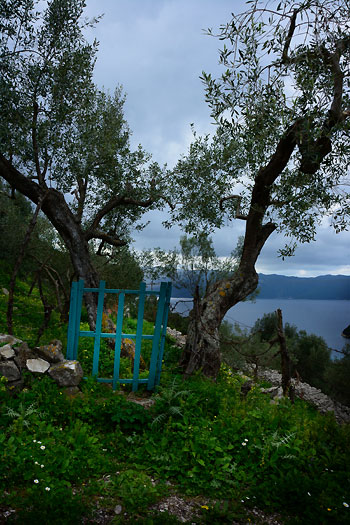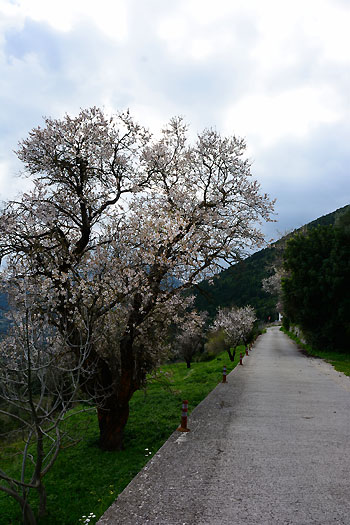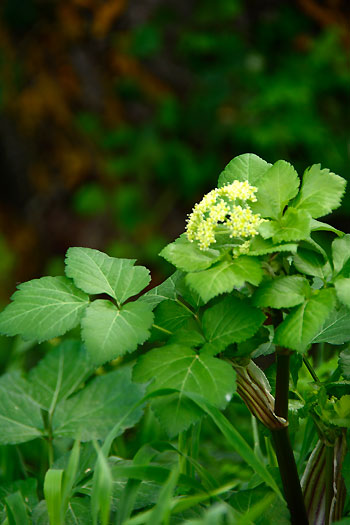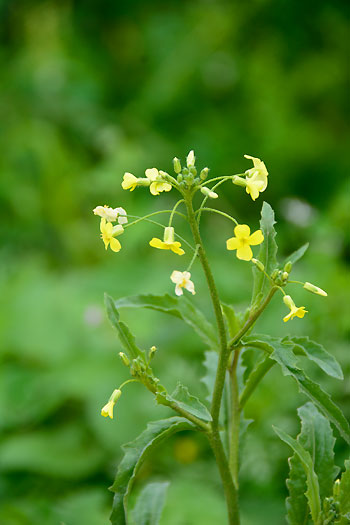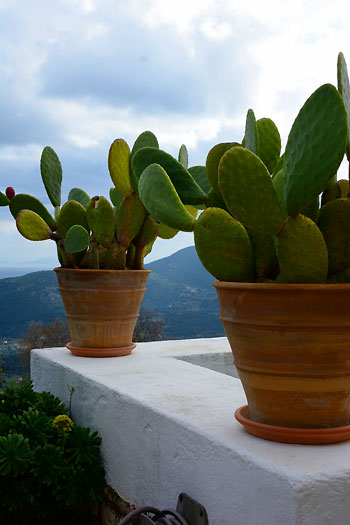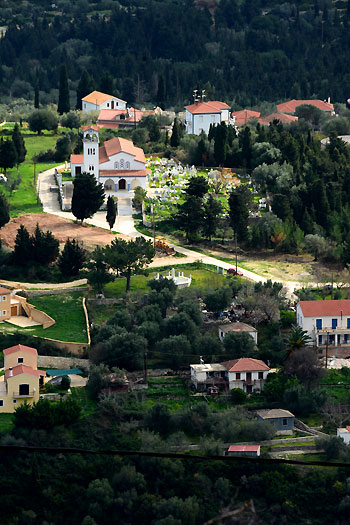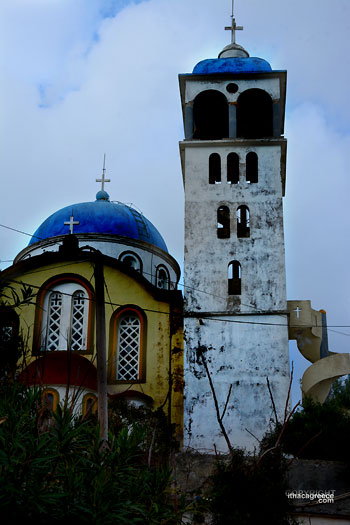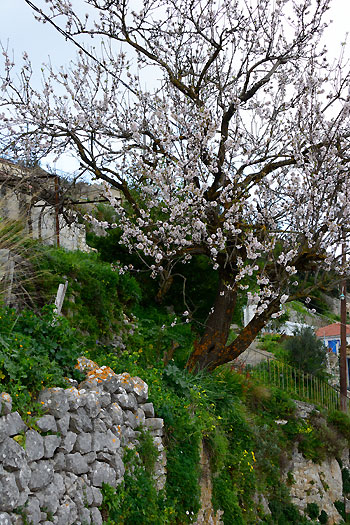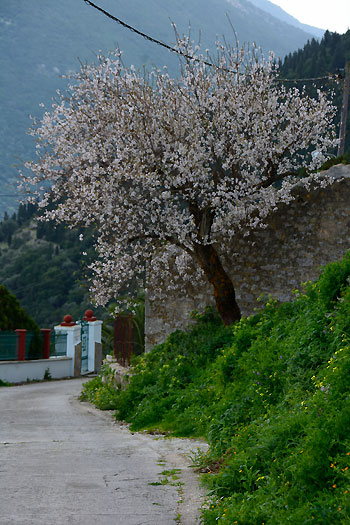 Monday 22nd - There's not much going on around the island at the moment, but with the start of Carnival Season upon us, there will be lots more to report over the next weeks.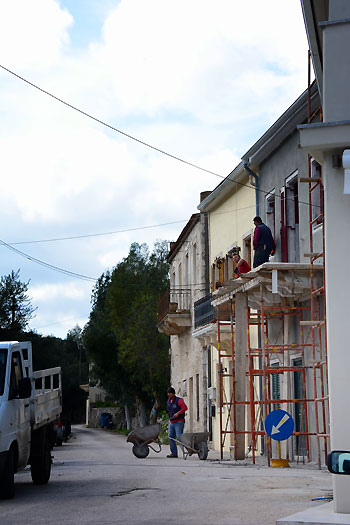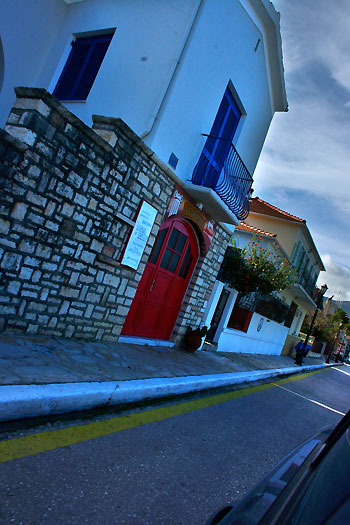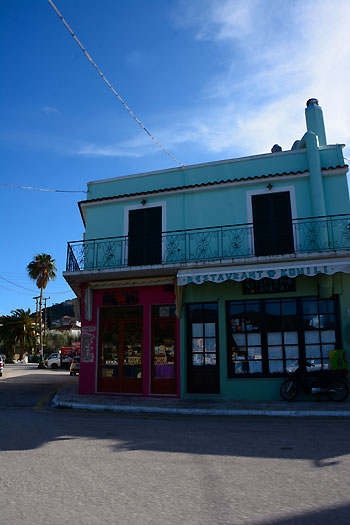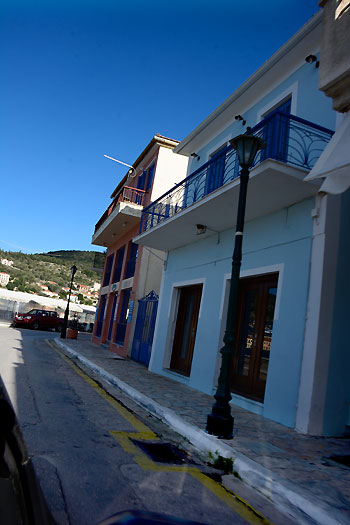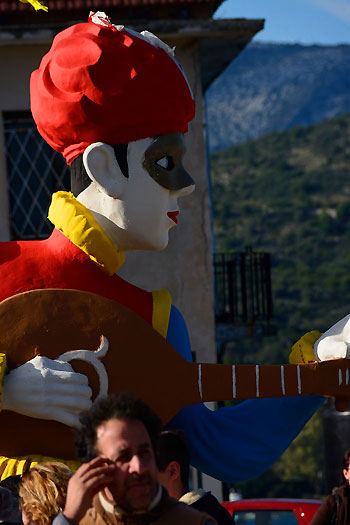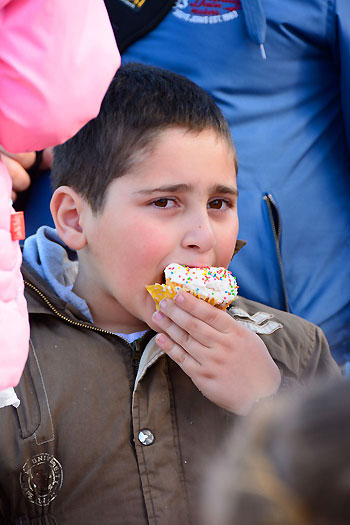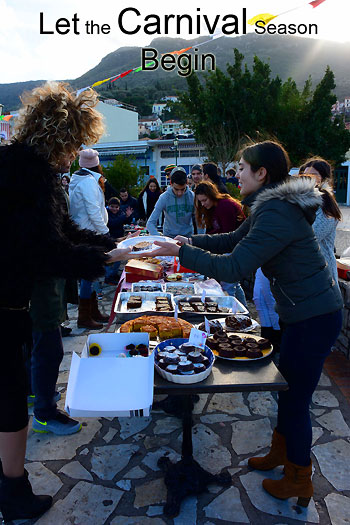 Above - The Carnival season began yesterday afternoon, starting with some dancing, food and celebration in the village square in Vathy. For more pics CLICK HERE or on photo above.
Wednesday 24th - Spring has sprung...at least so far this week. There is some rain forcast later this week, but for now it's blue skies and warm days.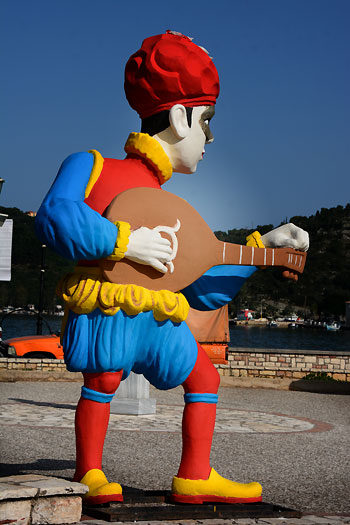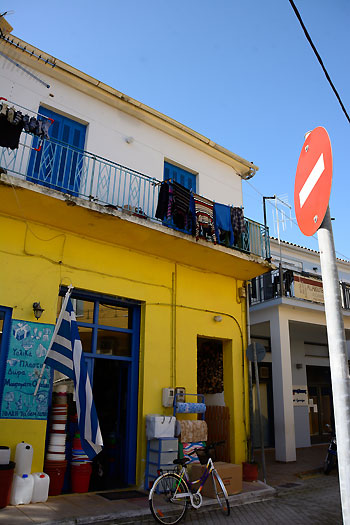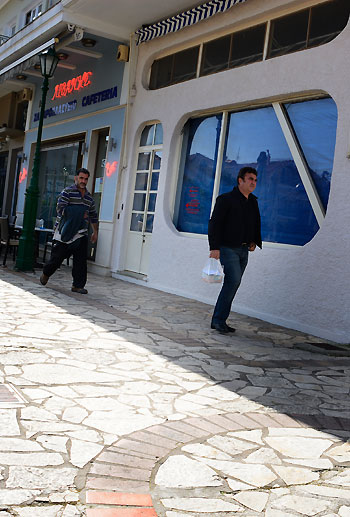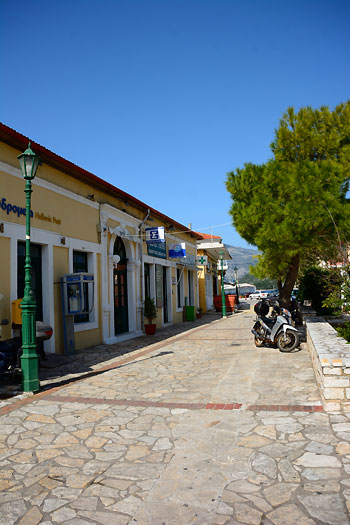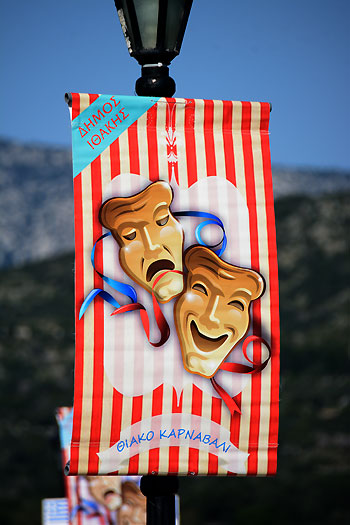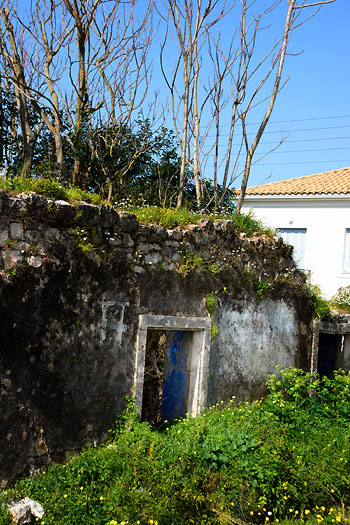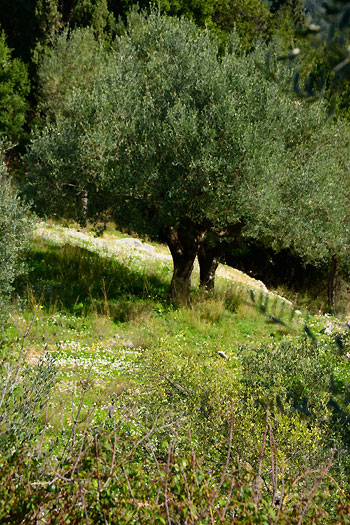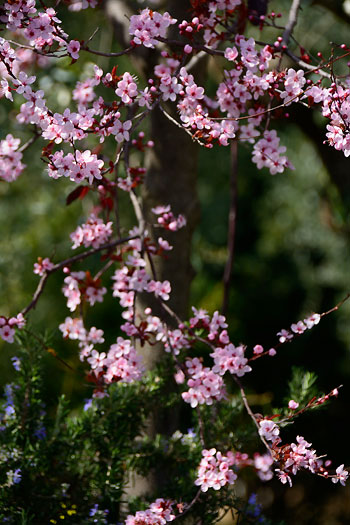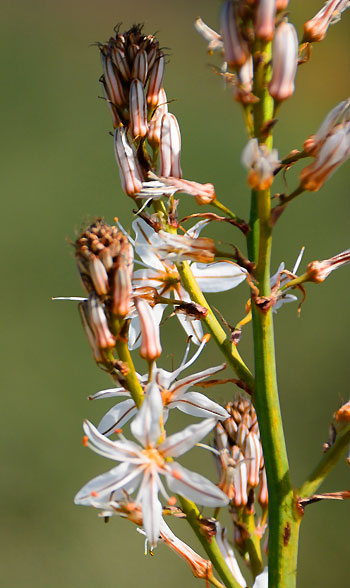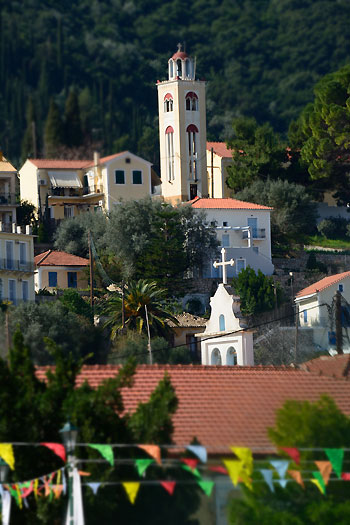 Saturday 27th - Ithaca's fine weather continues.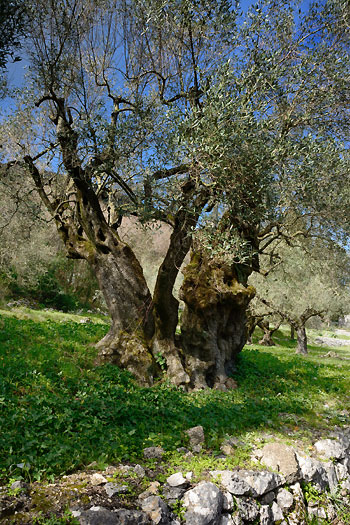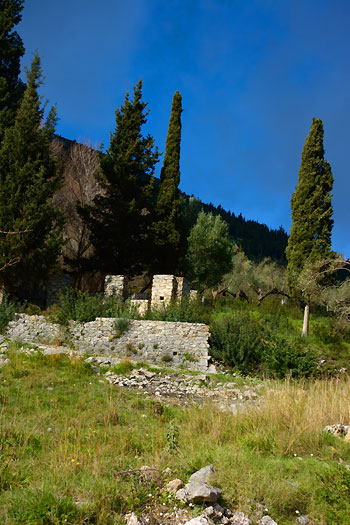 Above - Ruin at Filitou.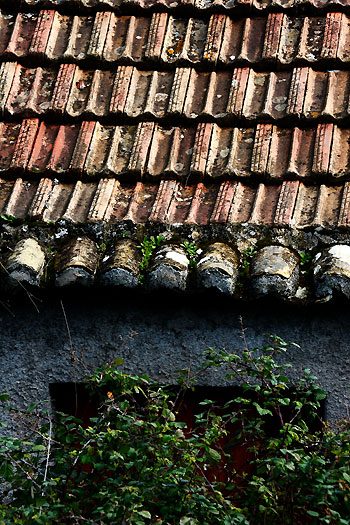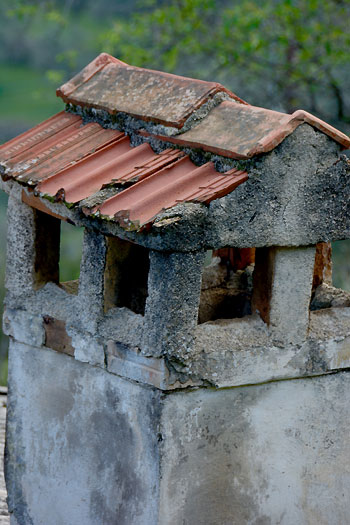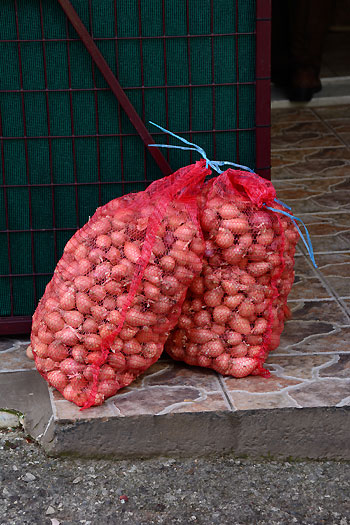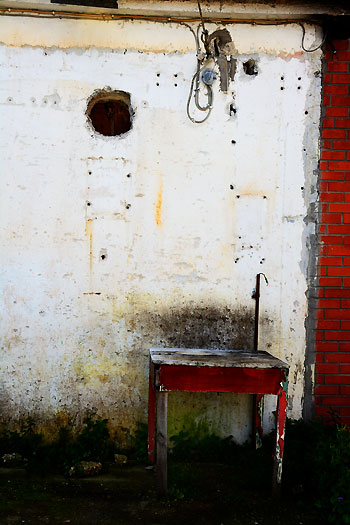 Monday 29th - Such strange weather. Warm and windy.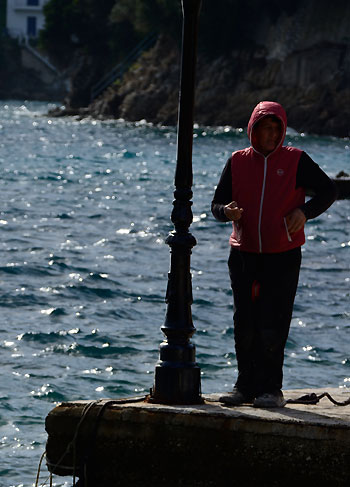 Don't forget it's Burnt Thursday on the 3rd of March which the last big meat eating day before Lent for Greek Easter makes Greeks into vegetarians.
The on the 4th and 5th at the Community Hall in Stavros, The wild (and murderous) woman of the north island, put on The Murderesses play, under the direction of Stelios Parris. Doors open at 8pm. It's going to be alot of fun so come out and enjoy.
On the 7th and 8th, The Murderesses will bne playing in Vathy at the Cultural Center I believe. If not there, look next door at the cinema.