What's New On Ithaca Greece
August on Ithaca
High Season on Ithaca Greece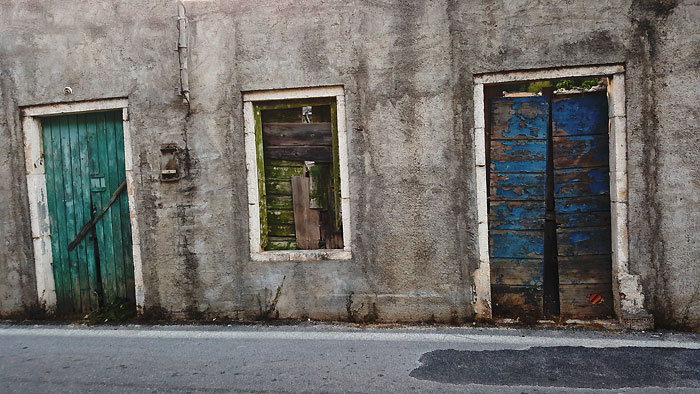 August 2016
Friday 1st - Weather's quite mild, albeit a little overcast late in the afternoon.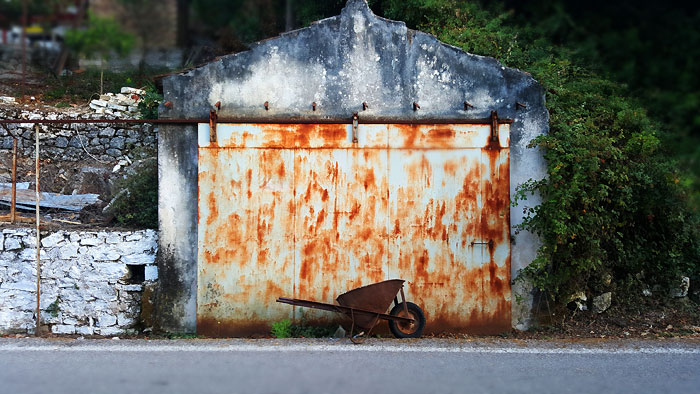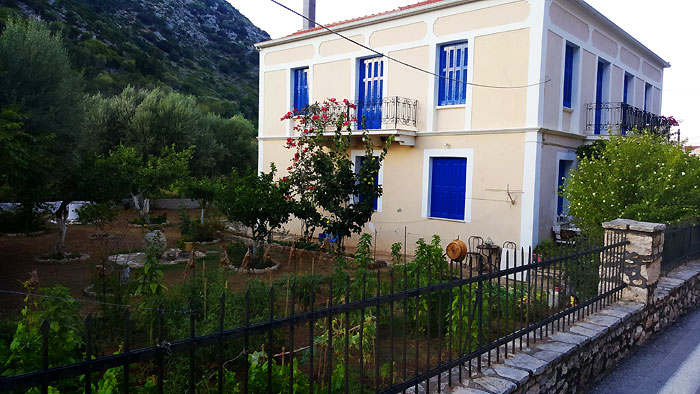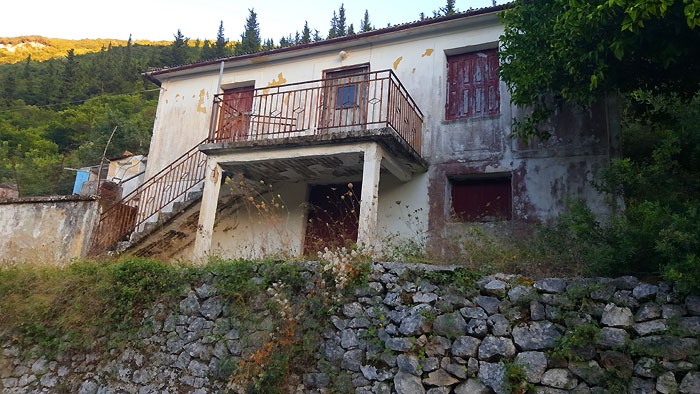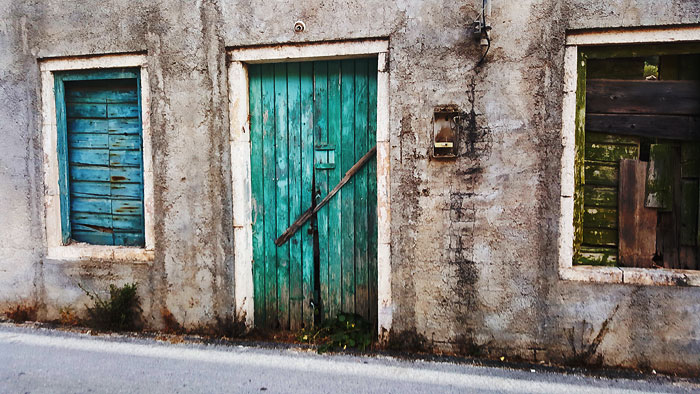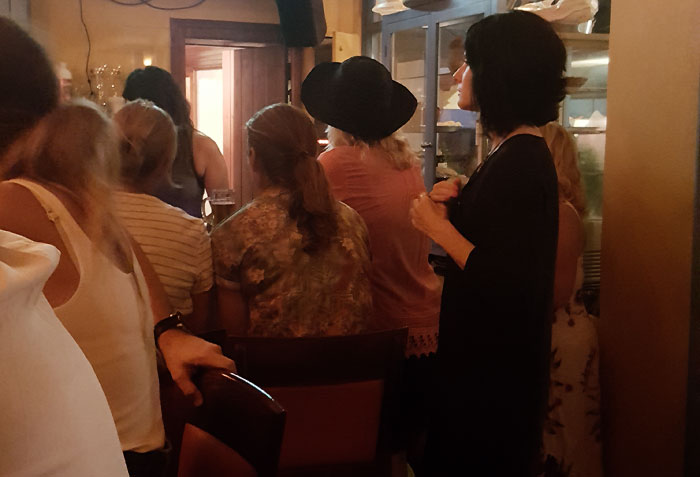 Above - Watching the Olympic Games at Spavento Cafe Bar in Kioni.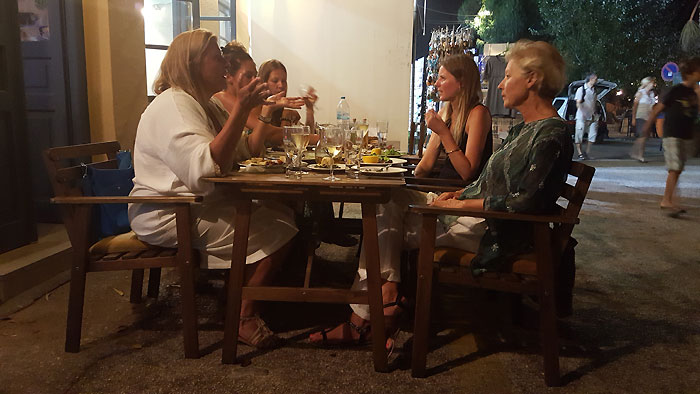 Below - Afales churning up with some strong August winds. The temperature is also a little cooler.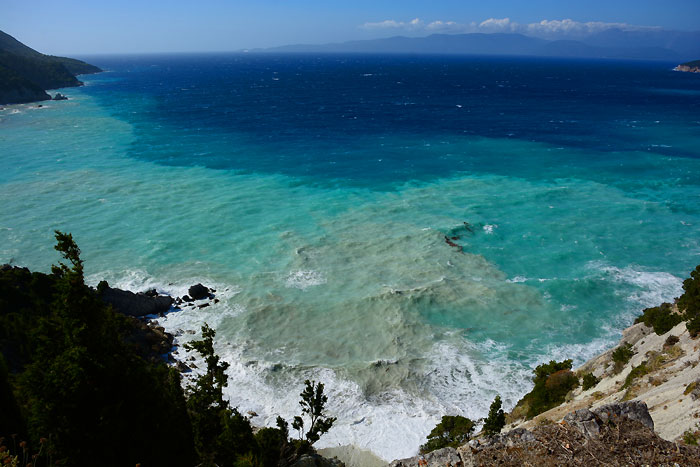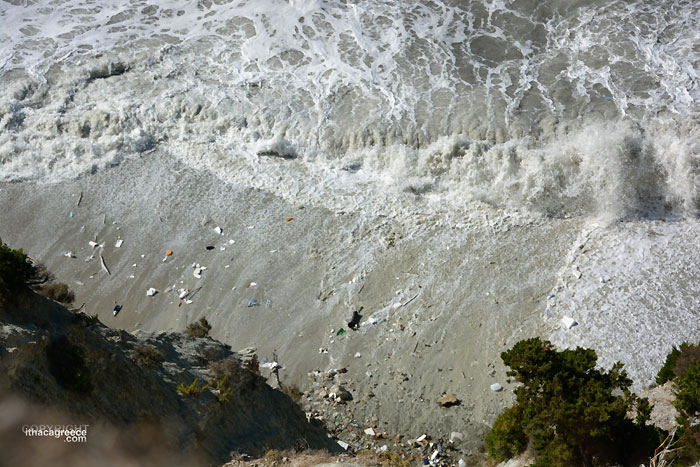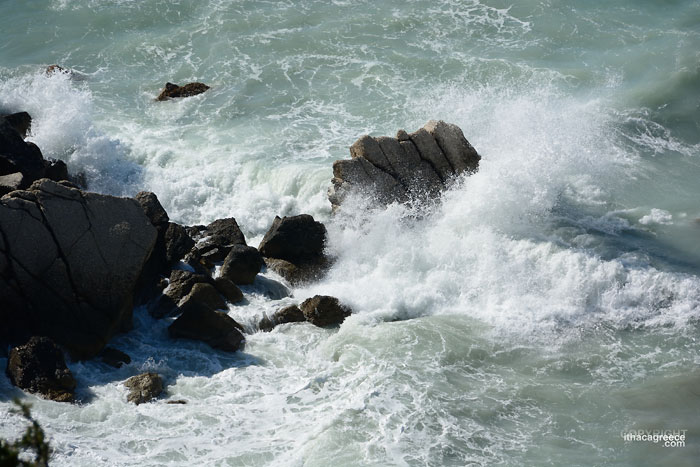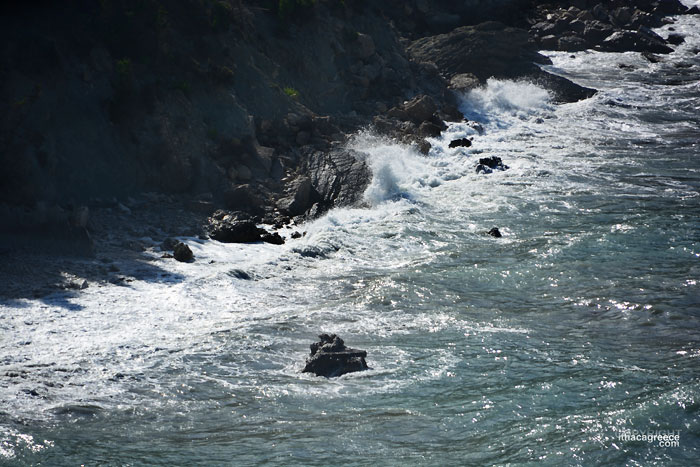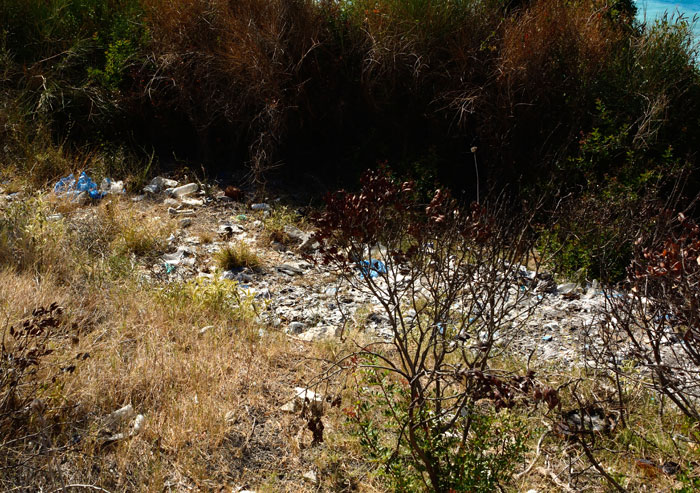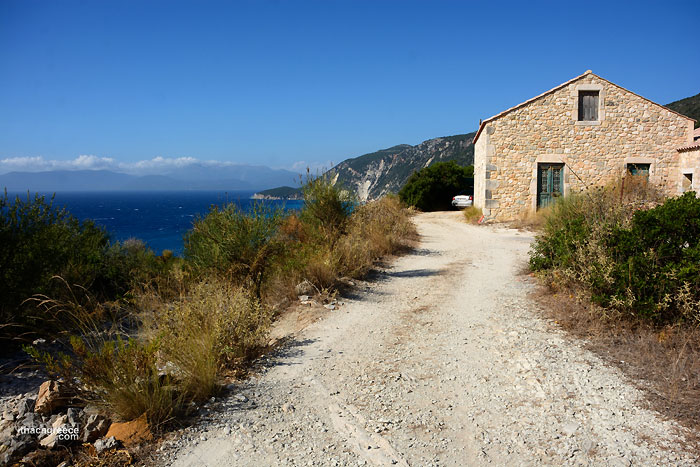 Sunday 14th - Below - this drawing was made for me by the talented young Dionisis Daglas from Ag. Sarantas, son of NIkos Daglas from The Gods gift shop in Frikes.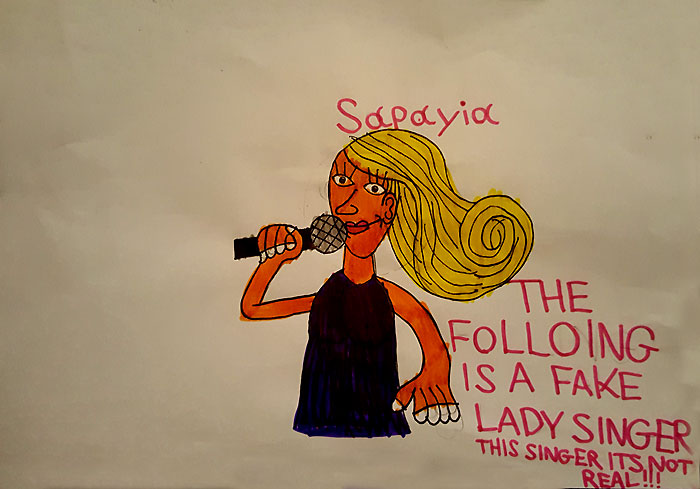 Below - As I went for my daily walk from Stavros down to Frikes, I could hear celebratory noises increasing in volume as I approached Frikes town boundary. There was dancing and breaking of plates. When I asked what they were celebrating, I was told "the day after today". It's summer, you don't really need a reason to party.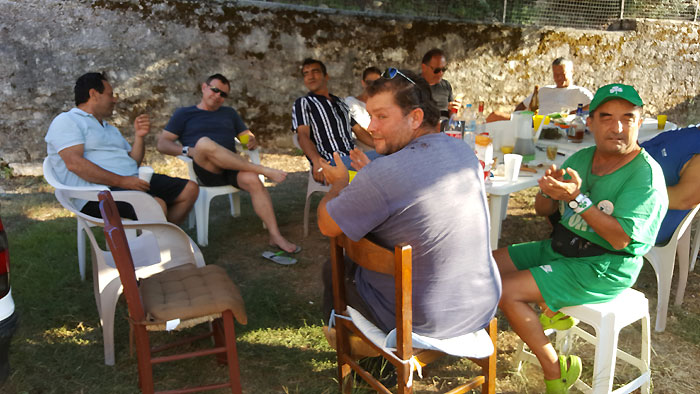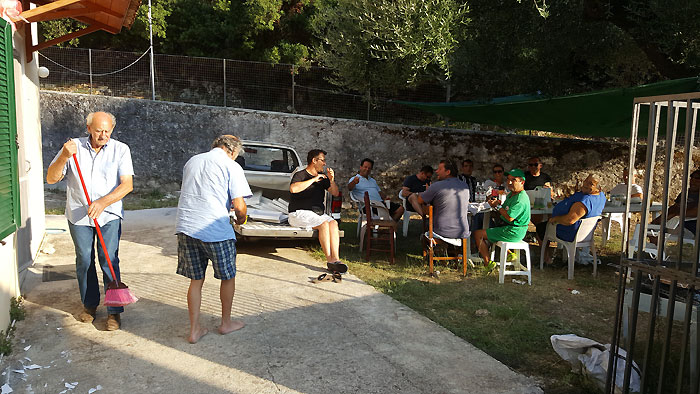 Below - Stelios Parris has, over the past few years, got together the youth of Kioni and directed them into a usually entertaining performance. The topics are usually current and political. Will be interesting to see what the story line is this year. I passed by while there were rehearsals going on, but the premier was last night and will continue also today (14th) and tomorrow (15th).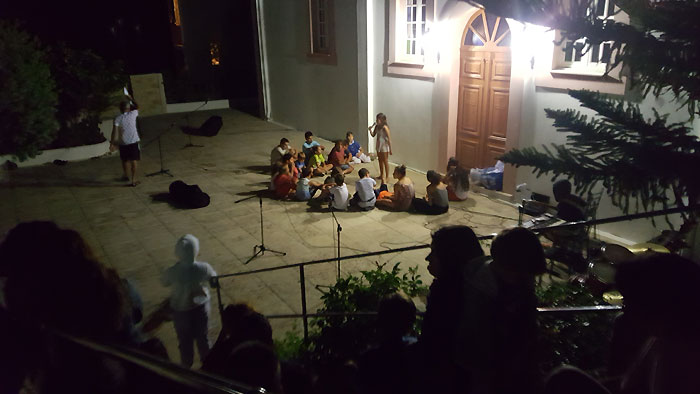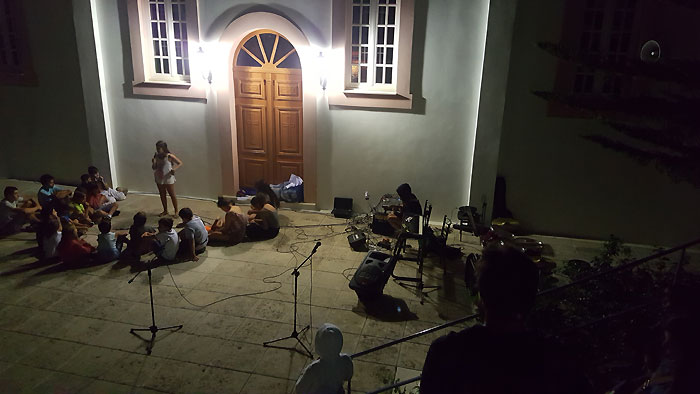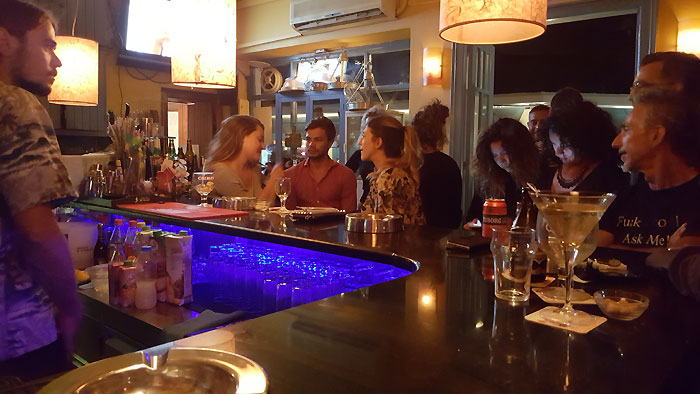 An almost regular visitor, David Soul (from Starsky and Hutch fame) and his wife, Helen, were back in Kioni again this year. Next year they'll increase their stay. They, like the rest of us, love Ithaki.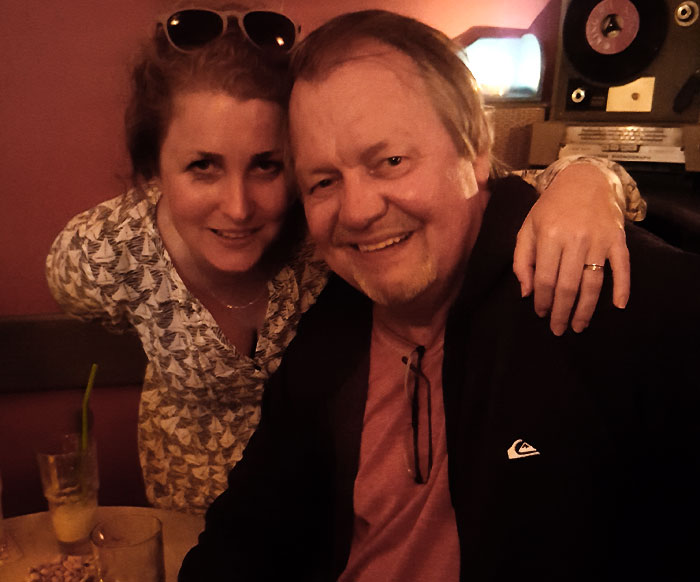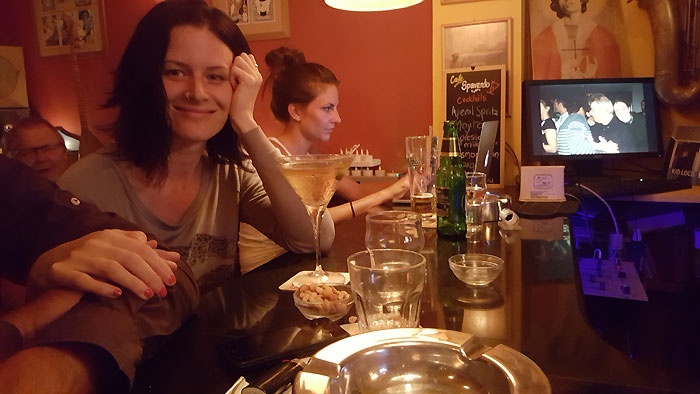 Above - Jessica Bell (author/singer/songwriter and about to be new singer for a popular Greek band, the name of which I can not disclose yet) visits the place in which she was a waitress for many years while holidaying on Ithaki. Oh did I mention she was also my daughter? #proudmother.
Monday 15th - Last evening the Children of Kioni put on their annual street theatre performance in the church grounds, under the direction of Stelios Parris, who is such a brilliant extractor of enthusiasm. Click Here or on photograph below for more.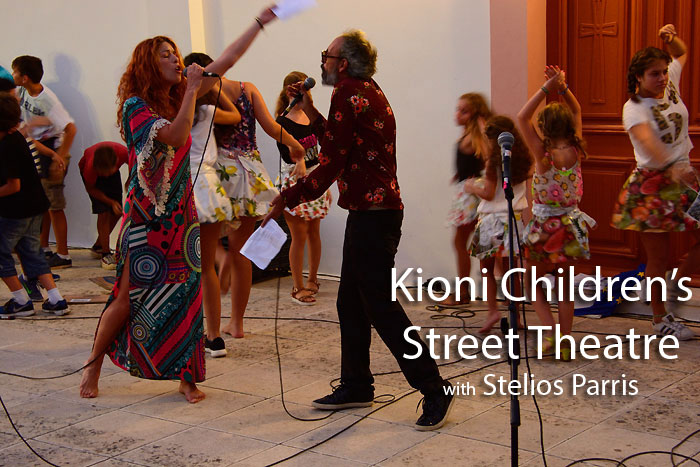 What alot of fun and yet so poignant in the message this street performance delivers through the most impactful way, children and music. The show continues one more night, tonight, at the church grounds in Kioni. An excellent venue to show just how talented Kioni's children and those who care to bring their confidence and talent out, are. Ignore the gossip. It's great and has value.
Below - Last night was also the Anoghi Panighiri. Always a great time. For more pics CLICK HERE or on photograph below.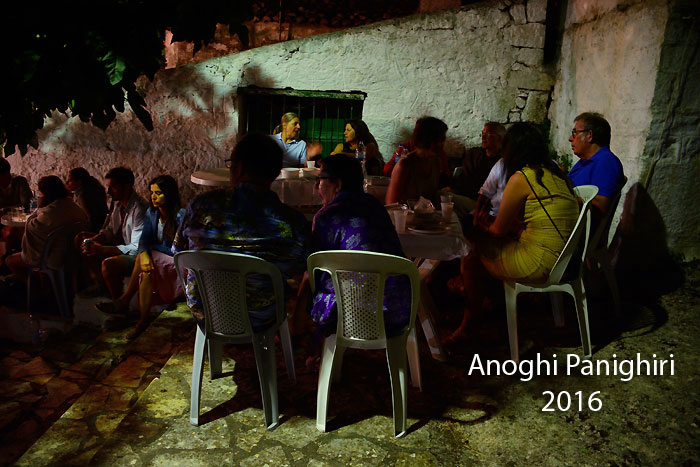 Last night was also the encore performance of The Women of Ithaca. Unfortunately i couldn't get along to that show as well, but you can always relive it here when I saw it performed earlier this year at the Cultural Center in Vathy. CLICK HERE for The Women Of Ithaca. Photo below by Spiros Bouas.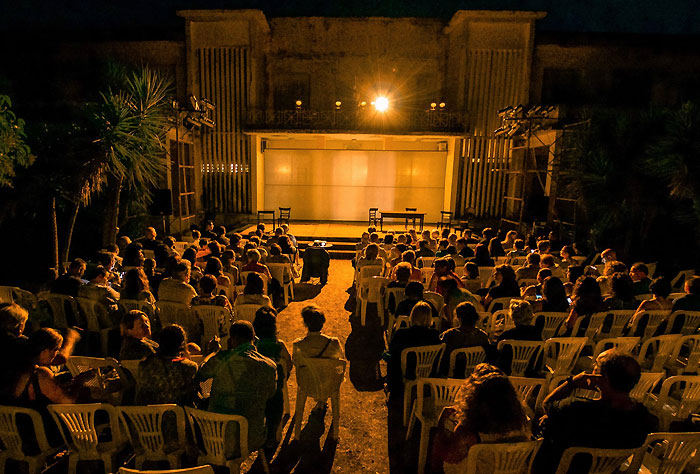 Tuesday 16th - Last night was the HUGE Platrithia Panighiri, and with Mnistires as the band, everyone was dancing right until dawn. A great night with a great community. For more pics CLICK HERE or on photograph below.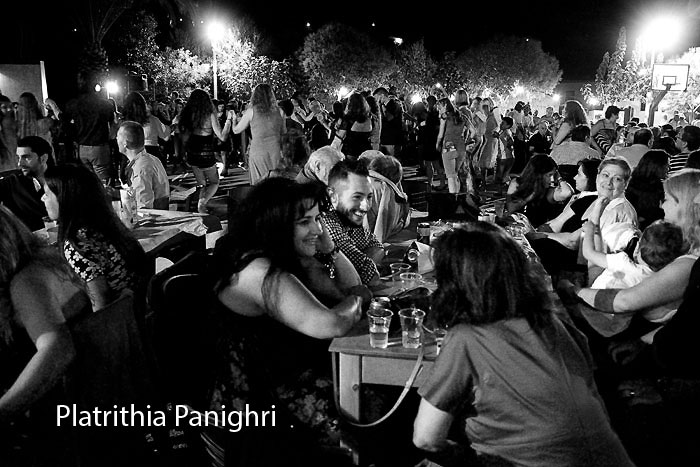 Thursday 18th - The island is still heaving with activity. Lots of people, traffic jams (yes, traffic jams) sunshine and blue skies. Summer on Ithaki continues.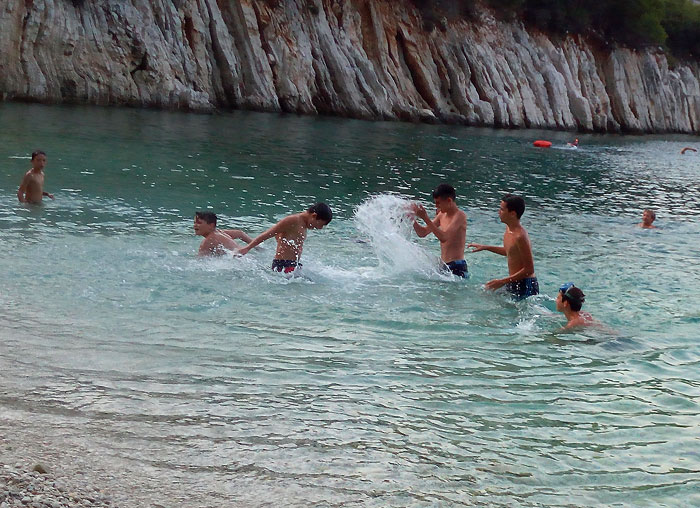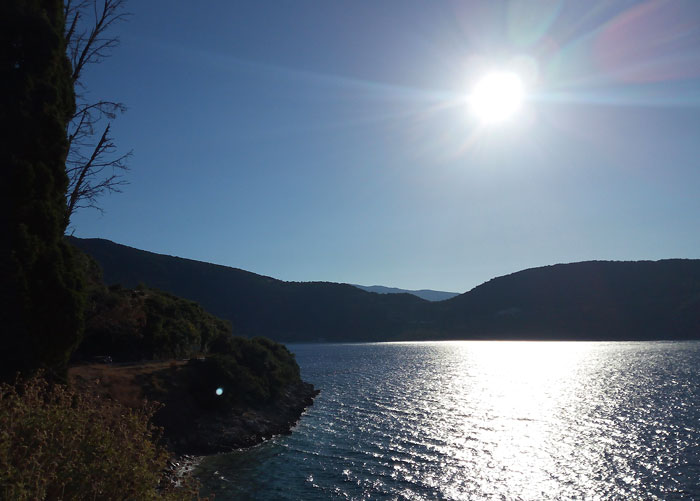 Friday 19th - A slightly cooler day yesterday, even a little cloudy as the day progressed. The old locals say that whatever the weather is on the night of the full moon, is how it will be until the next full moon. So let's see if they're right. If they are, we'll have a cooler August this year.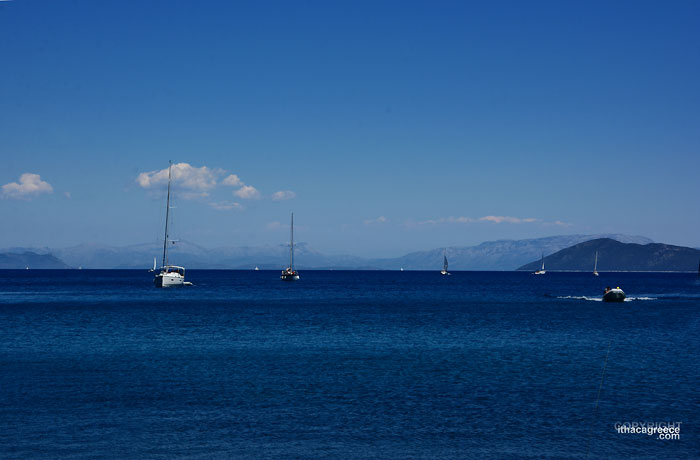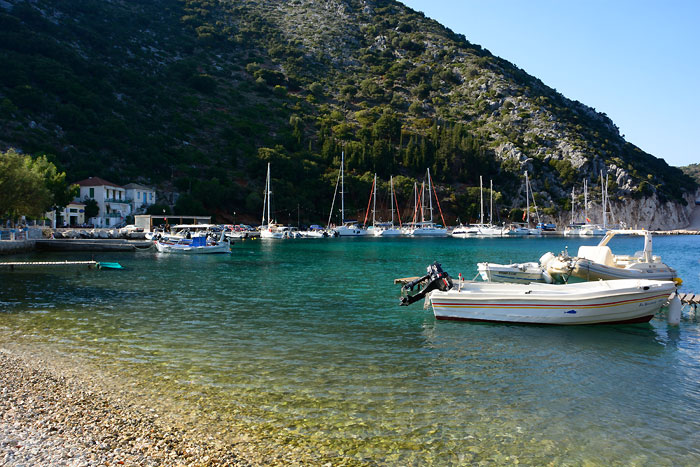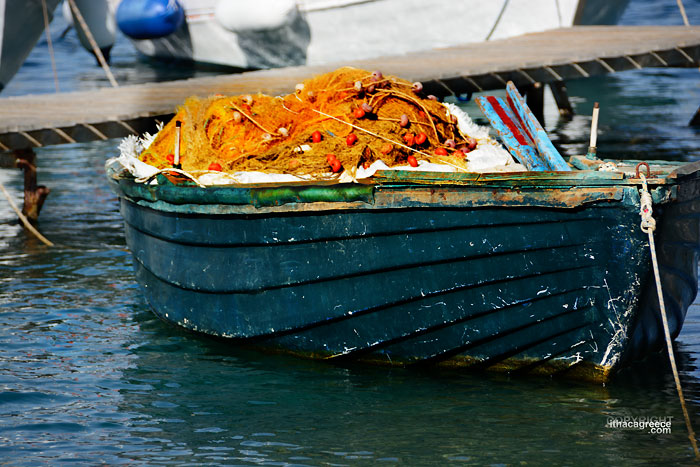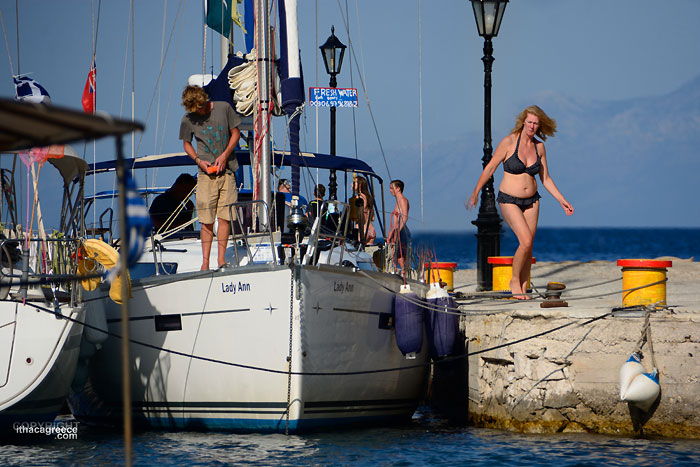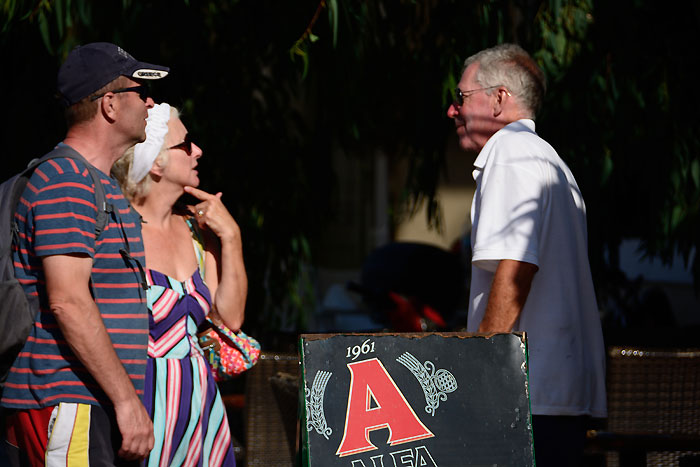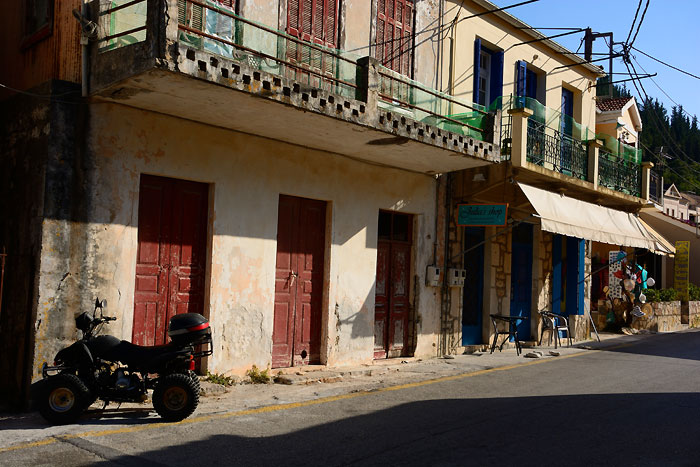 ---
August 2016
Summer on Ithaca Greece Island
Friday 12th
Gypsies set up a temporary house at the kindergarten in Frikes.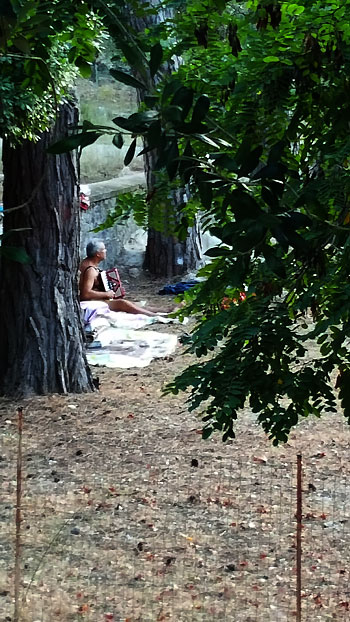 Below - The Nostos Hotel (Frikes) has it's swimming pool open to the public for a small fee. If you'd rather a pool than the beach, head along there. There is also a lovely pool side bar for refreshments.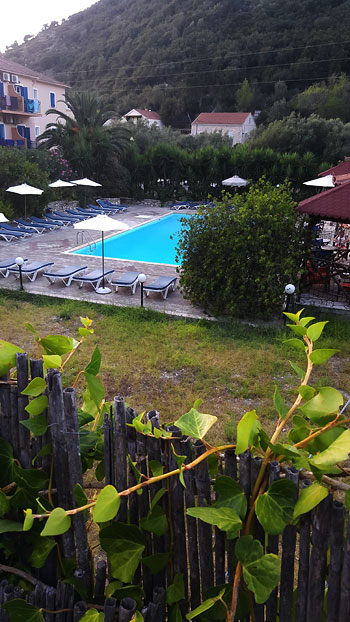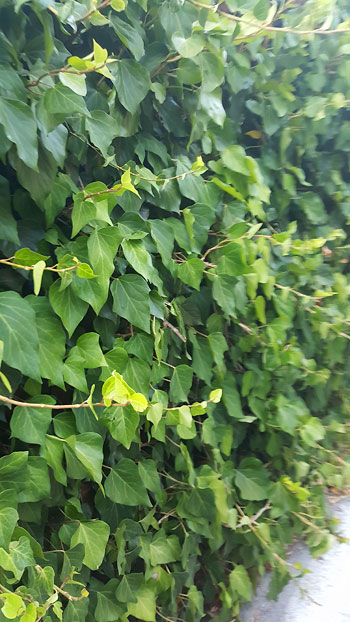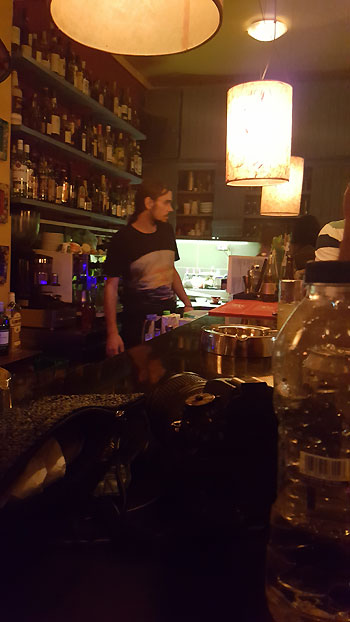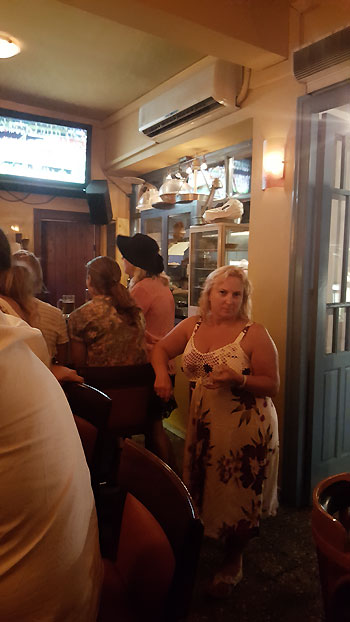 Although the Speedrunner II is lovely and fast, and most importantly, runniing between Patras and ithaki, something we on Ithaca have been praying for, for quite a few years, if you have a dog, you may want to seek more comfortable transport. Dogs are not allowed inside the ferry and the area allocated for dogs and their owners is very small and drenched in sunshine. NO SHADE other than what is made by the ferry wall. There are constant complaints by those effected, but so far the complaints have not been heard by the management of the Speedrunner II. Apparently there's some law which stops them from putting a canope for shade, something small they could do to keep people from getting sunstroke. For the animals and their owners it's quite a traumatic trip. Imagine 36C degrees in the sun packed in with 40 dogs and their owners (and the owners friends who keep the owners company).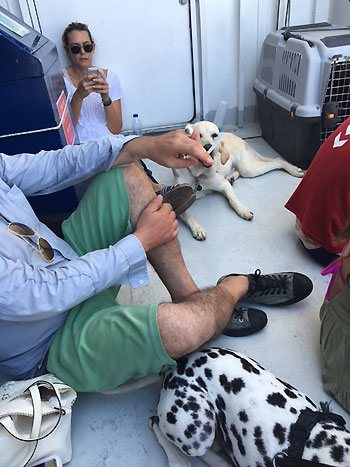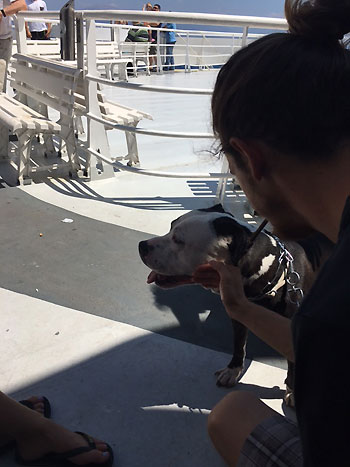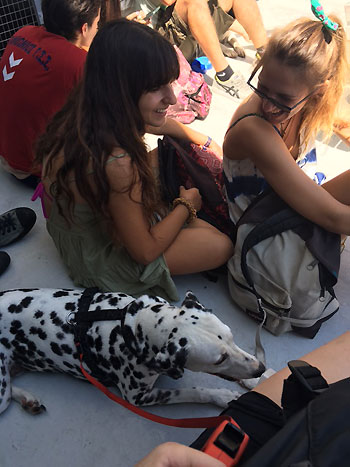 So much rubbish washing up on shore from yachts. It's very sad to see our pristine environment choke with plastic bottles and bags. Also along walking tracks, plastic bottles and rubbish are strewn everywhere. Shame that holidays mean rubbish.
Sunday 14th - Below - Not so happy gypsies coming through Frikes.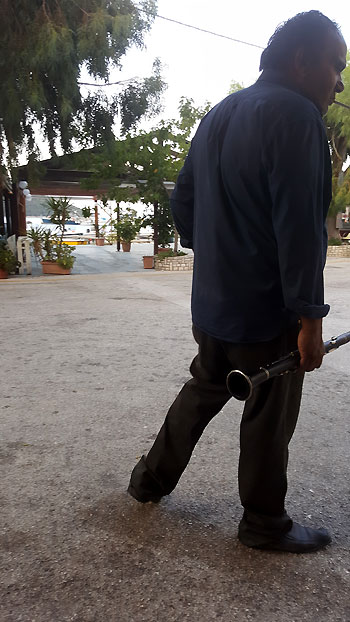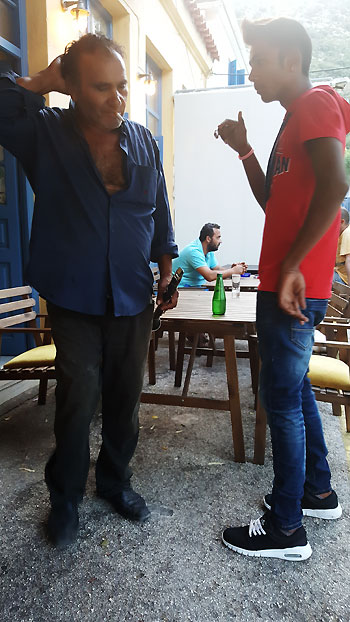 Spavento Bar in Kioni has become a bit of an icon in it's ecclectic decor and of course in it's selection of music. It's also a place where locals gather to watch sport on the big TV and more recently, the Olympics.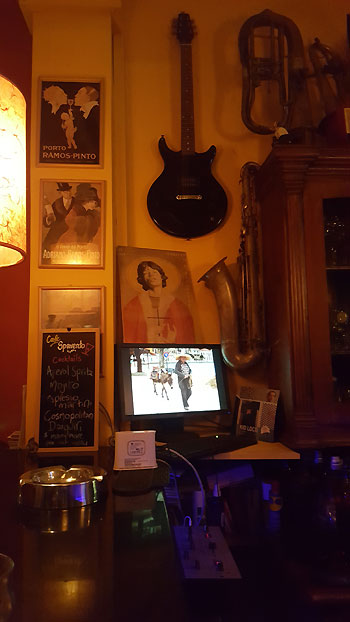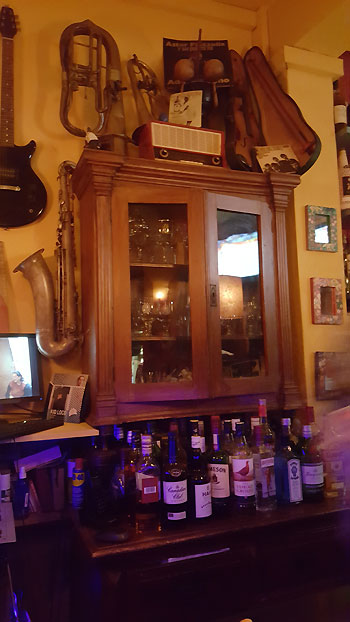 Eleftheria Arnavitaki has been rescheduled to perform on the 16th of August. You may remember that her last 2 performances were cancelled due to the singer suffering a sore throat.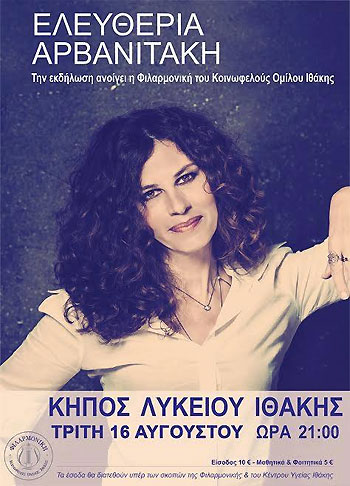 Tuesday 16th - Summer continues with more concerts, especially the one tonight with Greece's beloved Eleftheria Arbanitaki who had to cancell her previous 2 concerts due to throat problems. I'm sure tonight she'll be singing in full health, delivering what Ithaki has been patiently waiting for.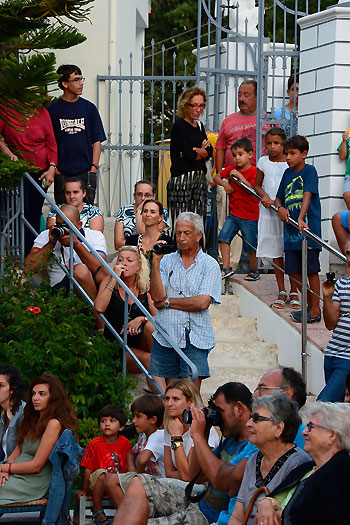 Thursday 18th - A couple of nights ago Eleftheria Arvanitaki played in Vathy. Cameras weren't allowed, but phones were. This photo is by Rena Raftopoulos from Melbourne Australia, who has her roots in Kioni.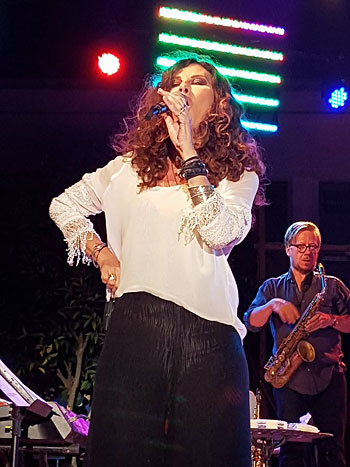 Friday 19th - There's nothing better than picking an Ithaki fig straight from the tree.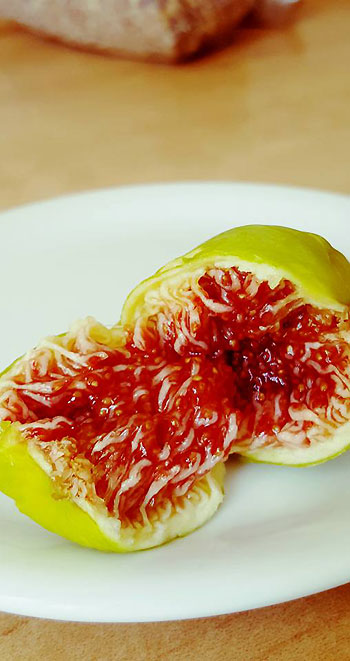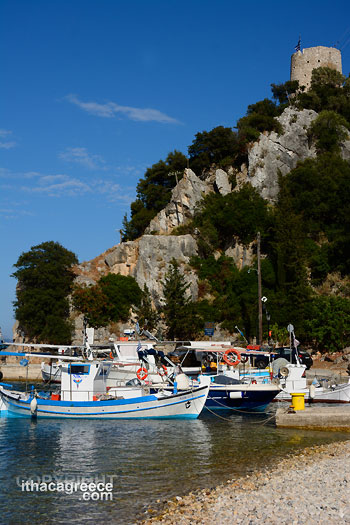 Above - Frikes Bay.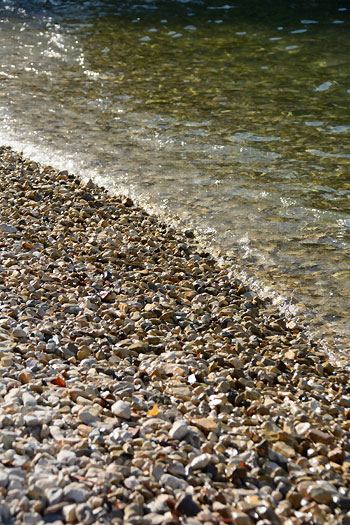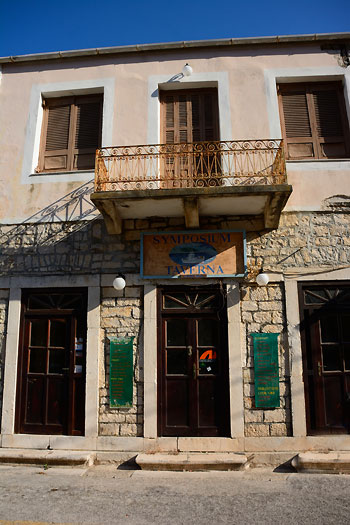 Above - Symposium Restaurant closed it's doors this year due to the building not being safe enough anymore to be inhabited. If you didn't know, Merope has gone to Ithaki Restaurant in Stavros.